This season on The Real Housewives of Potomac—a new installment of Bravo's hit franchise—a group of wealthy women introduce America to the exclusive Montgomery County neighborhood. "It's right outside of DC," one explains, "and everybody wants to get in." But if current trends hold, residents of Potomac and other high-priced Washington suburbs might watch some of the glitz fade from their exalted Zip codes.
The median home price in Potomac's 20854 fell by 3.7 percent last year, to $855,000. Great Falls dropped by 4.7 percent, to just over $1 million. Over the past ten years, as demand for homes in walkable urban centers has steadily increased, demand for those in swanky drivable suburbs has slipped, according to research by Christopher Leinberger, chair of the Center for Real Estate and Urban Analysis and an expert on walkable urbanism. Leinberger says Washington has an excess of suburban cul-de-sac homes and a shortage of two-bedroom downtown condos: "We built too much of the McLeans and the Potomacs."
The result will likely be downward pressure on home prices in farther-afield neighborhoods with large lots and mansions (or at least McMansions).
Bravo might want to consider making its next series The Real Housewives of Downtown Bethesda. Below, the Zip codes with the most luxurious (and expensive) homes.
Great Falls (22066)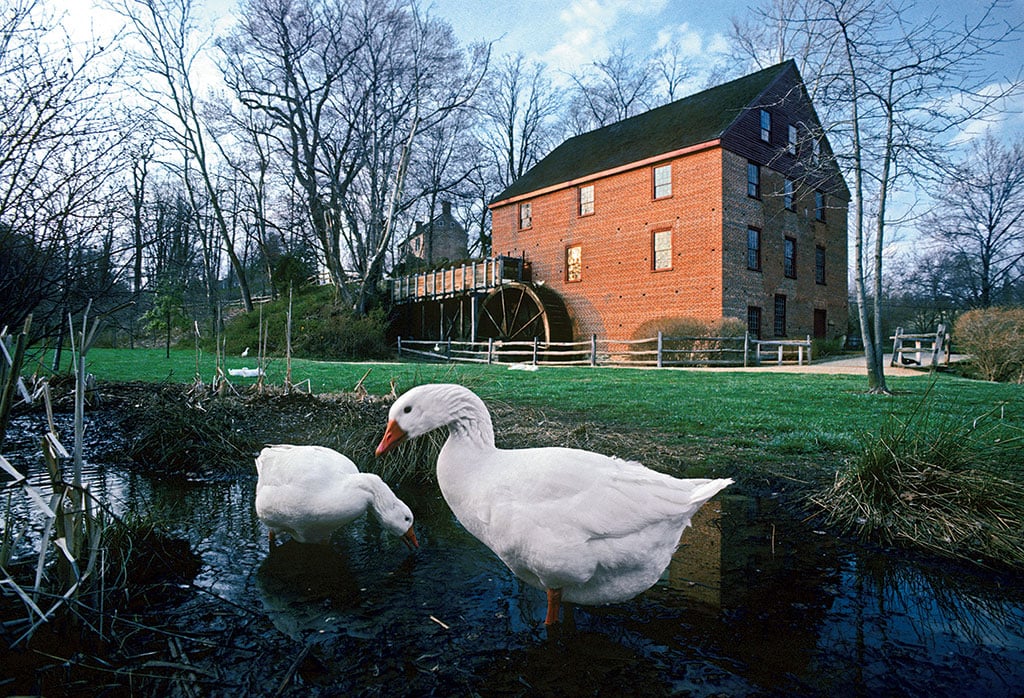 Median Sold Price: $1,060,000
You'll Love It If: Your dream house is at least 10,000 square feet on lots of land.
It's only 20 miles from the District, but Great Falls feels distinctly country—less down-home Midwestern, more Downton Abbey. If you want (and can afford) lots of land but your DC job keeps you from fleeing to Virginia hunt country, this is your best bet. You'll find mansions larger than 10,000 or even 12,000 square feet. There's no public transportation—two-lane roads wind through farms and rolling hills—and not much of a public water utility. Properties generally use wells and septic systems.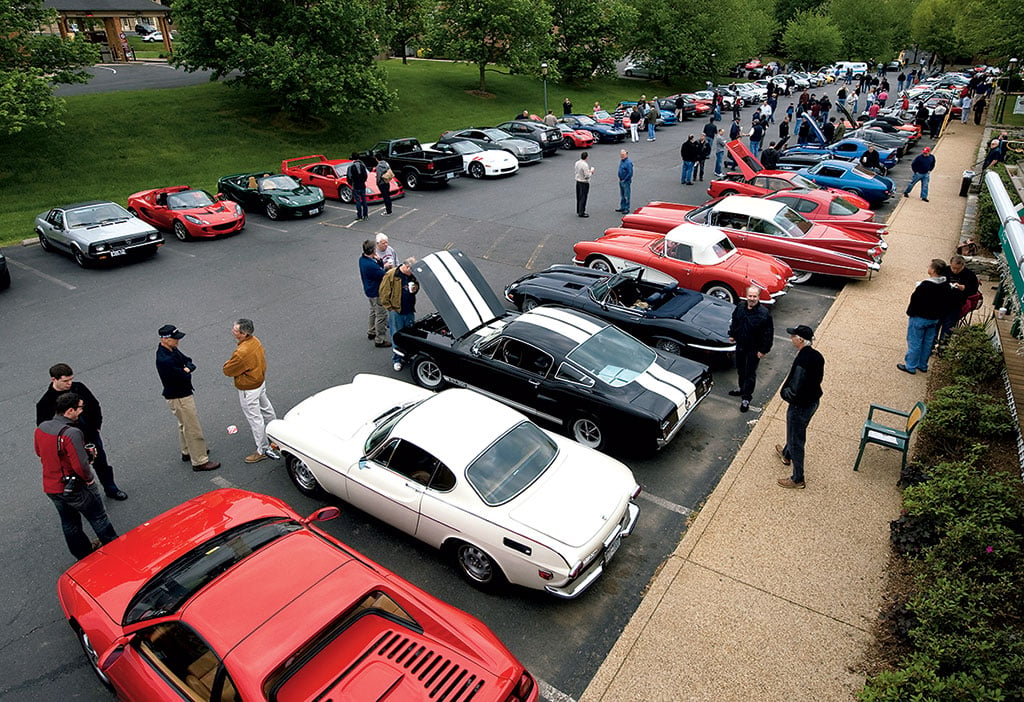 Great Falls is a home base for defense contractors and tech executives who commute to Tysons and the Dulles corridor, an easier feat than taking Georgetown Pike into DC. Still, high-powered lobbyists and lawyers do make the journey—which can take about an hour at peak rush. The traffic—and general trend of moving into city centers—is a culprit for the Zip's median price drop of nearly 5 percent. Even so, Great Falls remains the priciest locale in Washington, and families gravitate there for the outdoor space. For those whose own five-acre yard isn't enough, Great Falls Park lies just to the east, with 15 miles of trails.
Local Haunts: Old Brogue (760-C Walker Rd.; 703-759-3309) is the go-to place for a casual meal. April through October, neighbors head to the Katie's Coffee parking lot (760 Walker Rd.; 703-759-2759) for the Saturday classic-car show.
---
McLean (22101)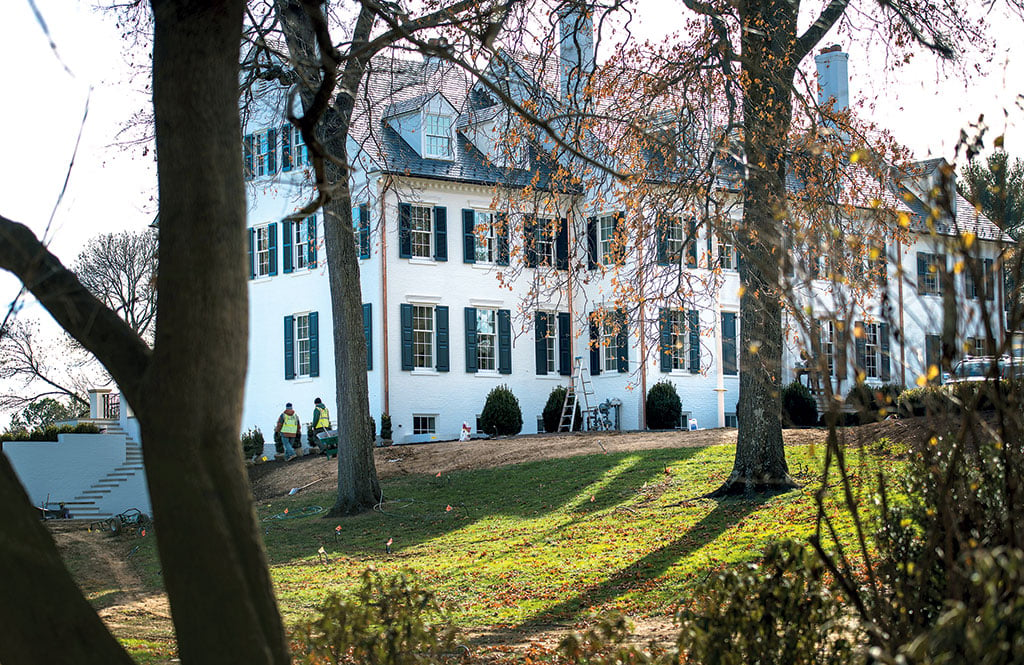 Median Sold Price: $988,000
You'll Love It If: You want to live in one of Washington's power centers.
This suburb's prestigious reputation is well earned: It's the unofficial headquarters of GOP Washington (Dick Cheney and Newt Gingrich are residents) and was the official HQ for George W. Bush's transition team in 2001.
The cachet, however, is paired with some lower-key suburban appeal. Neighbors root for one another's kids at little-league games—even if they sneak away for a work call—and carpool to four top public elementary schools. (Langley and McLean high schools are also among Virginia's best.) McLean began to develop as an affluent suburb when the CIA moved there in the '60s. Some longtimers bristle at the increase in tear-downs, with houses on big tracts being replaced by multiple mansions on tighter lots. The upshot is that the area satisfies house hunters searching for stately older homes and new-builds alike.
Most residents agree McLean's woodsy parks and quiet streets are worth the rush-hour traffic to Tysons and DC. Besides, beating the 9 am slog is just the motivation for getting in early that McLean's K Street strivers thrive on.
Local Haunts: McLean Family Restaurant (1321 Chain Bridge Rd.; 703-356-9883) is a local institution. Even the well heeled need a dive bar, and the Pub (6827 Redmond Dr.; 703-442-9864) fits the bill.
---
The Chevy Chases (20015 & 20815)
Median Sold Price: DC (20015), $949,000; Maryland (20815), $885,000
You'll Love Them If: You want great schools and a big back yard close to downtown.
From the moment investors began developing the farm-land just north of the DC border in 1890, Maryland's Chevy Chase emerged as a preferred destination for Washington elites. And why not? The hand-some brick houses were built large enough to accommodate servants, old-growth trees threw ample shade onto quiet sidewalks, and two members-only social clubs—the Chevy Chase Club and Columbia Country Club—were constructed less than a mile apart. More than 125 years later, they remain among Washington's most exclusive, and the community has retained the grand character its planners envisioned. Boldface names such as Nats owner Ted Lerner and Supreme Court chief justice John Roberts call Chevy Chase home.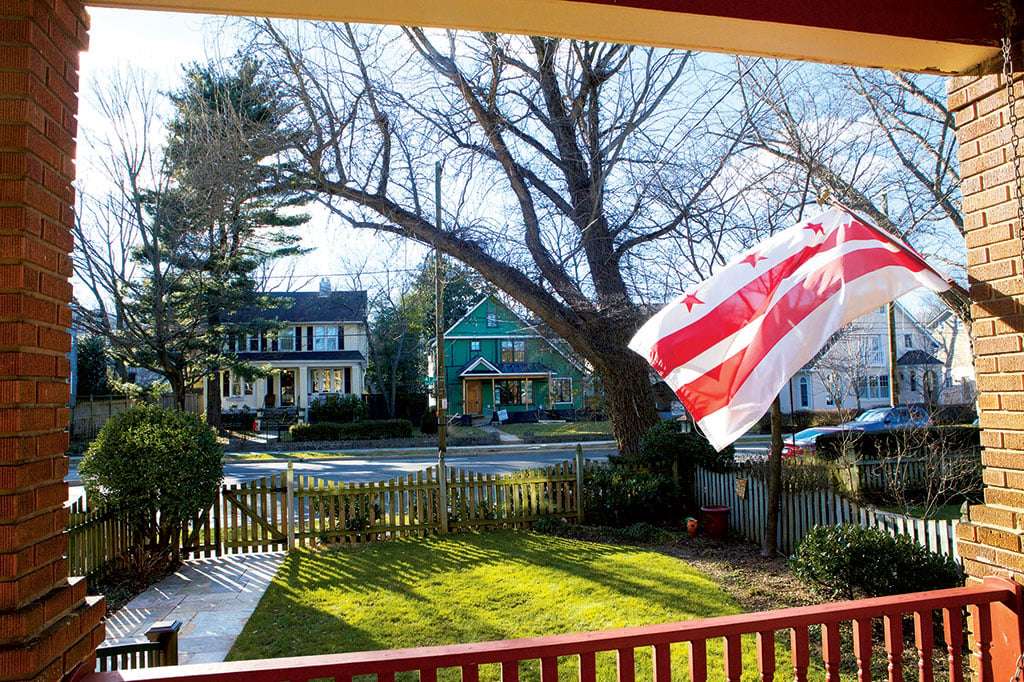 Immediately south is the slightly less aristocratic Chevy Chase DC. Here, the city's well-to-do professional class—law-firm partners, lobbyists, talking heads—inhabit streets of front porches, lush yards, and abundant public parks. Once affordable for middle-class federal employees, real estate has surged dramatically in value over the last two decades. But developers tread lightly: Residents keep close watch on any plans that might threaten the bonhomie.
On the Maryland side of the border, Bethesda–Chevy Chase High is ranked among the best in Montgomery County; families on the DC side are zoned for Woodrow Wilson, commonly called tops in the District. Commutes downtown, however, will likely involve fighting traffic, as the area is largely inconvenient to Metro.
Local Haunts: Hardball's Chris Matthews is among the neighbors you might bump into at Olympia Cafe (7021 Brookville Rd., Chevy Chase; 301-652-2441). Catch a reading at beloved Politics and Prose (5015 Connecticut Ave., NW; 202-364-1919).
---
North Arlington (22207)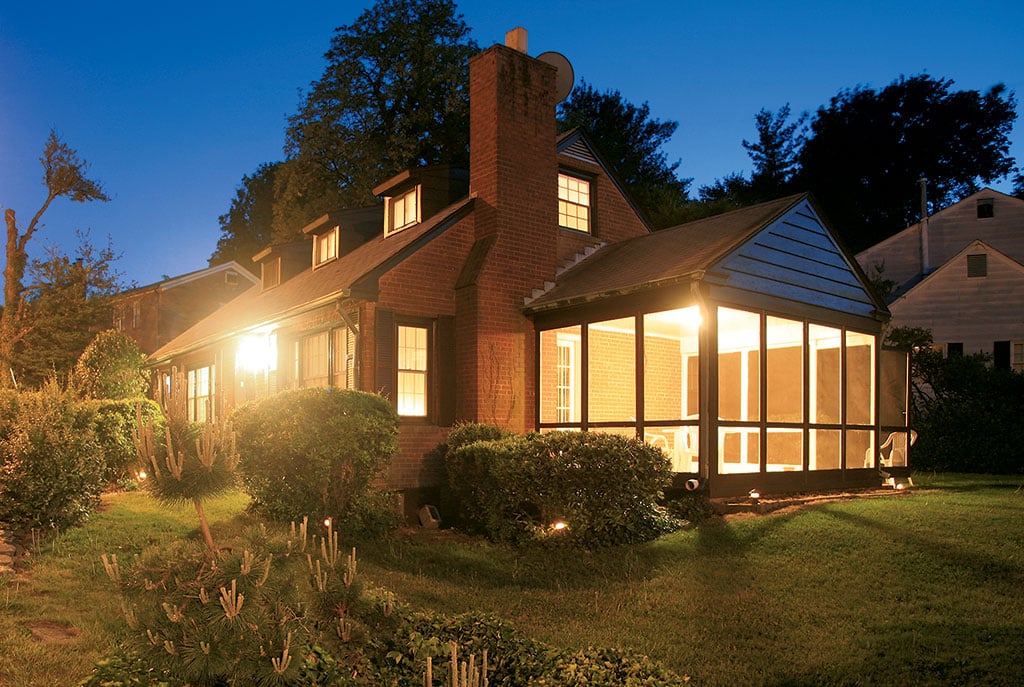 Median Sold Price: $887,500
You'll Love It If: You'd rather pay top dollar for a small house in a convenient location than for a mansion farther afield.
Want to rile up an Arlingtonian? Call Arlington a suburb. You may hear a defense of how the county—carved out of the diamond that once was part of the District of Columbia—is more "urb" than "sub."
There's much truth to that. In largely residential North Arlington, you're never far from a yoga studio or a hot restaurant. Or, thanks to the county's laser focus on smart growth, from an Orange Line Metro stop— often walkable—making for relatively stress-free commutes. (Those who drive to work can, traffic willing, be downtown in 20 minutes.)
Newer residents may grouse about what they paid for their house—typically, a cramped brick Colonial that's been added onto over the years—but all those GS-15s wouldn't trade proximity to DC. While North Arlington offers a bit of urban life, it also boasts the best of the burbs: desirable schools, leafy streets, inviting parks, miles of walking and biking trails (about 2,650 Arlingtonians commute daily by bike), and more tennis courts than you can shake a racquet at. Still, when you look in driveways, you don't see a lot of minivans. People have kids, but they're holding onto a bit of city style.
Local Haunts: The Friday and Saturday tastings at Arrowine (4508 Lee Hwy.; 703-525-0990), a wine-and-cheese shop, often turn into neighborhood happy hours. Thirsty Bernie Sports Bar & Grill (2163 N. Glebe Rd.; 703-248-9300) is the place to catch the big game and a half-price burger on Monday and Tuesday.
---
20007: Georgetown (22207)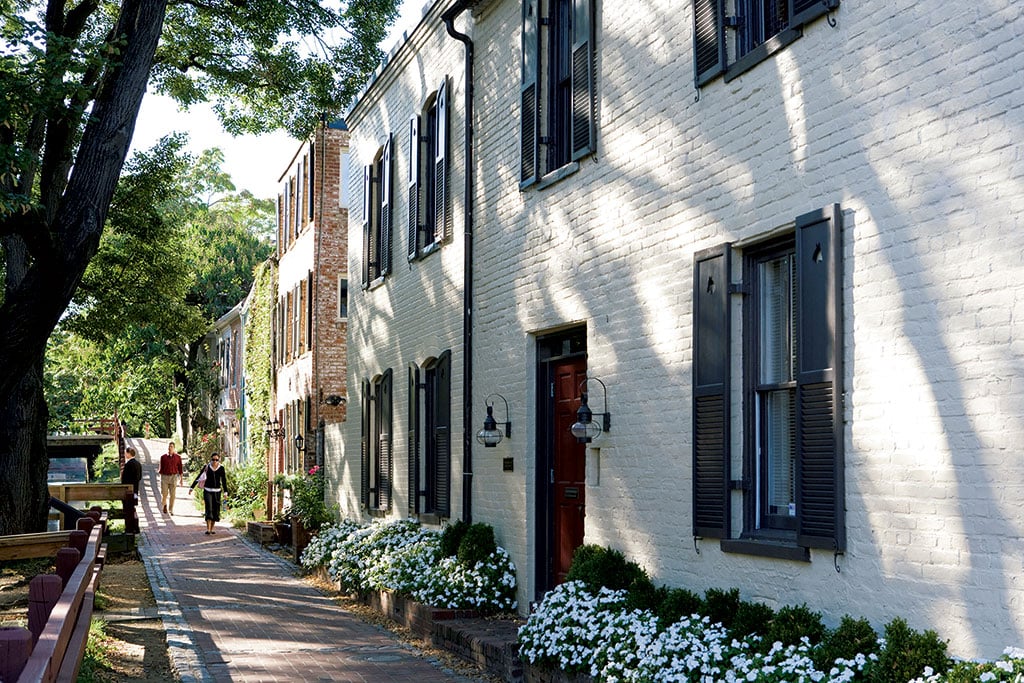 Median Sold Price: $875,000
You'll Love It If: You want loads of historic charm, plus well-connected neighbors.
Georgetown's staying power as DC's most prestigious address is easily understood. The diversity and history of its housing stock—simple clapboard rowhouses once used as workforce residences share blocks with elegant Georgian mansions—are unmatched anywhere in the city. A few buildings date to the Revolutionary War. It's naive to assume that Georgetown is exclusively the turf of old money. Just as JFK and Jackie chose it in the 1950s, well-off young families continue to flock there for its idyllic streetscapes, walkability, and parks—Book Hill with its English-garden vibe, Montrose with its tennis courts and dog run, Volta with its swimming pool and summer concerts. And over the last couple of years, two of Georgetown's most famous estates—Halcyon House and Evermay—have been repurposed as incubators for social entrepreneurs and artists, injecting the community with a burst of creative energy. "It is in so many ways the model of what an ideal urban neighborhood is," says Topher Mathews, who writes the Georgetown Metropolitan blog.
The lack of Metro doesn't mean its denizens are utterly car-dependent. More than a half dozen bus lines and easy bike routes go into the city center—and one day, if the Georgetown Business Improvement District's proposal keeps gaining steam, there might be a gondola to ferry you over the Potomac.
Local Haunts: Many a cocktail party is stocked by Via Umbria (1525 Wisconsin Ave., NW; 202-333-3904), a popular stop for gourmet wines and imported Italian delicacies. Stachowski's (1425 28th St., NW; 202-506-3125) is heaven, if heaven were run by butchers.
Want see more of the best places to live around DC? Check out our guide to find which neighborhood is right for you.
This article appears in our April 2016 issue of Washingtonian.