6271 Old Dominion Dr., McLean; 703-448-3868
If David Lynch dreamed up a Persian restaurant, it might look something like this mirrored, zigzag-tiled dining room. In reality, it's the brainchild of Sebastian Oveysi, a tatted chef/dinnertime host and his father, Masoud. Sebastian works the BYOB room with (Bill) Clintonian charisma, chatting up tables and rightfully hyping his kebabs, which feature spears of grass-fed meats and wild-caught fish arrayed on Instagram-worthy platters strewn with orchids. They should be the centerpiece of any meal here. Bookend them with a starter of eggplant that's cooked down until it's almost sticky and a shareable dish of velvety ice cream bright with saffron and fragrant with rose water.
Also good: Shirazi salad; fesenjoon, a pomegranate-and-walnut chicken stew; lamb, bison, and bone-in-chicken kebabs.
556 22nd St. S., Arlington; 703-521-3870
Really good home-style Greek cooking can be hard to find in Washington, which is why this family-run dining room ringed by pictures of sun-drenched islands is such a find. Order a bottle of Grecian wine and settle in over velvety taramasalata with warm pita wedges, grilled octopus doused in an oregano-heavy red-wine vinaigrette, and a molten block of kasseri cheese proffered in a sizzling skillet. Cobbling together a meal of such small plates is tempting, but then you'd miss the Mediterranean comfort fare—beef-stuffed grape leaves in a creamy lemon sauce or sweet shrimp bobbing in tomato-feta stew. The service matches the food: unfussy but warm, and quick to please.
Also good: Red-pepper-and-feta spread; imam bayildi (stuffed eggplant); moussaka; whole grilled fish of the day; warm cream-stuffed phyllo.
1326 14th St., NW; 202-588-5889
In this age of the pop-up restaurant and the speakeasy restaurant, it's inevitable we'd also have the restaurant within a restaurant. From the outside, and even from the inside, this is a sushi spot called Tsunami. But what's most exciting is the menu of dishes from northern Thailand, the culinary terrain explored so successfully by chef Johnny Monis at nearby Little Serow. The kitchen at Baan Thai, as the nesting doll of a place is called, lacks the endowments of a James Beard Award–winning chef, and it also can't match the fanatical commitment to delivering precision on the plate every single time. But the best half dozen or so dishes—including vermicelli with chili-peanut sauce and crispy rice cakes with ground chicken—seduce you with complex, exhilarating tastes that never stint on heat or sourness. Leave room for the kanom krok, magical little half-moon pancakes filled with coco-nut custard.
Also good: Pork curry; "pork picnic"; beef curry noodles; green curry with fish ball and eggplant; khao soi;tapioca balls with ground chicken.
5634 Leesburg Pike, Falls Church; 703-820-7880
Anyone mourning the disappearance of the white tablecloth should visit this grand Afghan banquet hall, decked out with crystal chandeliers and a smartly suited waitstaff. That's not to say you're in for a formal meal, but it'll be a feast nonetheless, starting with crusty ovals of freshly baked bread. It's tempting to order tender aushak dumplings—stuffed with scallions and sauced with ground beef, yogurt, and a shower of mint—as an entrée, but resist the urge. Both aushak and their meatier cousins, mantu, are available in small portions, as are stellar vegetarian options such as caramelized eggplant. Then you can round out a meal with charcoal-grilled kebabs—we're partial to smoky marinated chick-en thighs—and a massive qabili palow, featuring ten-der hunks of lamb buried beneath a heap of fragrant rice, carrots, and raisins.
Also good: Sambosa (fried pastries stuffed with potato, chickpeas, and herbs); chaplee (spicy ground beef) kebab; kadu (sautéed pumpkin); maust (house-made yogurt).
2411 Mount Vernon Ave., Alexandria, 703-706-5300; 4056 Campbell Ave., Arlington, 703-933-8787
Leave it to cheese obsessive Jill Erber to transform a gooey crock of French onion soup into something even gooier—a sourdough grilled cheese spilling with Gruyère and deeply caramelized onions. At her twin wine bars, each fronted by a gourmet shop, she raids her sprawling cheese cases for pretty much every dish on the menu. Rich, funky Taleggio gives a cheesesteak a luxe upgrade, while goat Gouda and Asiago go into a superb breadcrumb-topped mac. Or opt for the stuff in its purest form—the staffers behind the Carrara-marble bar will help you put together just the right cheese board.
Also good: Spinach-and-artichoke dip; burrata with marinated tomatoes; Italian Stallion grilled cheese, with salami and provolone; "grown-up" grilled cheese with tomato soup.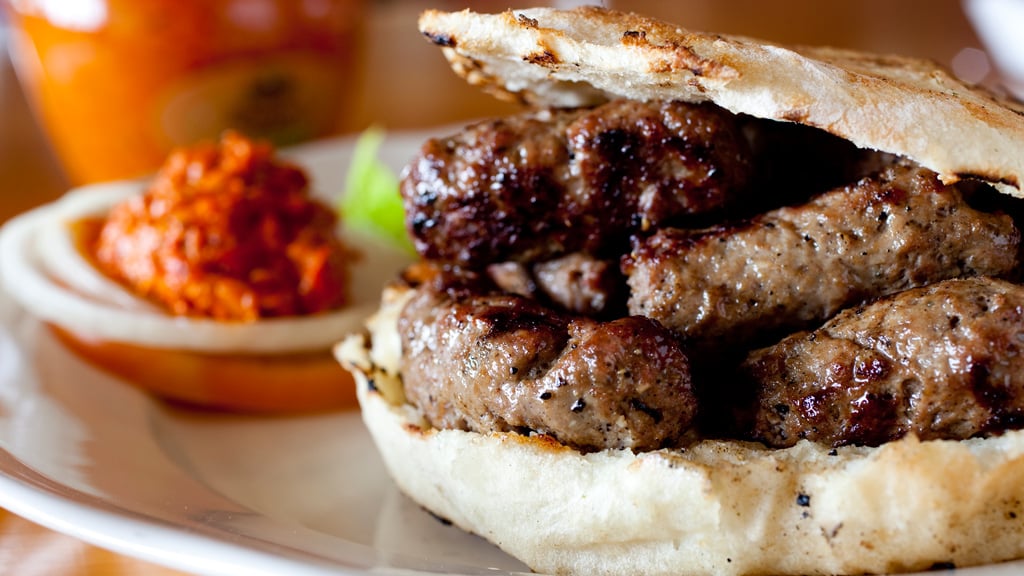 7770 Richmond Hwy., Alexandria; 703-360-3660
There's something decidedly not now in the atmosphere at this Bosnian gem, its tables laid with workmanlike white cloth and bearing untrendily gargantuan portions. You're ten miles from DC, but it might as well be ten hours. Just order a plate of ćevapčići, tight-cased beef sausages with more juice than some fruits. Or bite into the massive Bosnian burger, a beef patty marinated in onion juice and black pepper, cooked to perfect pinkness, and dolloped with sour cream. Either will pair nicely with one of the earthy Croatian reds on the list. The larger the plate, the less precise the cooking, but the wiener schnitzel is as tender and crunchy as you'd hope. Don't skip dessert—in particular the crempita, a special that's a glorious testimonial to the Old World love of creamy and caloric confections.
Also good: Goulash; trout salad; crepes with marmalade.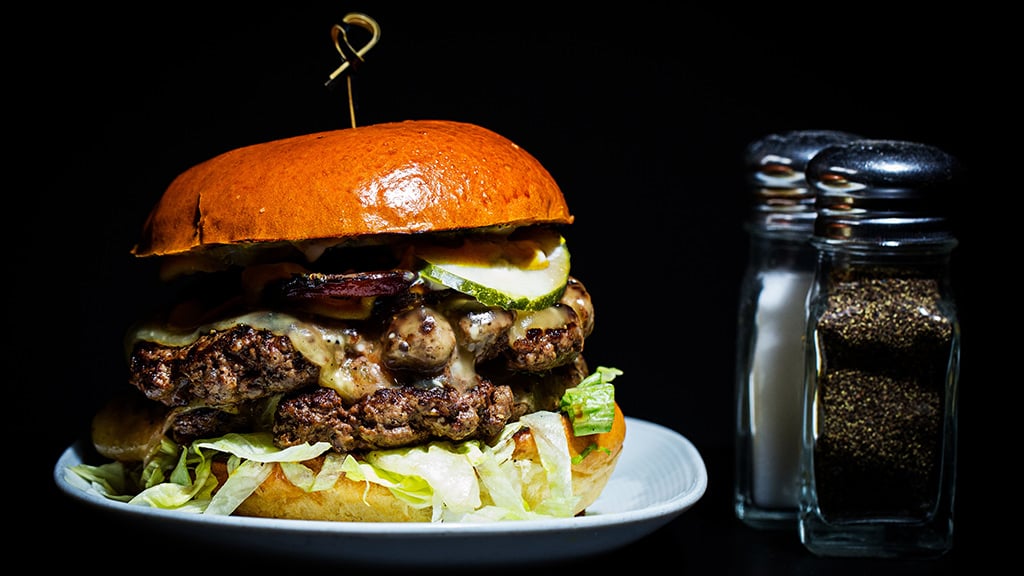 1837 First St., NW; 202-853-9115
With its clever cocktails and $5 shots of cinnamon-infused whiskey, this bilevel hangout has fast become the drinking spot of choice for many Bloomingdale locals. But it's the smart comfort food from chef—and Next Food Network Star also-ran—Alex McCoy that's worth crossing town for. Mac and cheese tastes more cacio e pepe than it does Kraft, thanks to a hearty grind of black pepper. Finely chopped coleslaw balances sweet, cool, and creamy, recalling the best kind of picnic fare. And fried-to-order Nashville hot chicken is bathed in a singeing glaze of lard and cayenne.
Also good: Patty melt; cornmeal-crusted catfish; fried-chicken sandwich.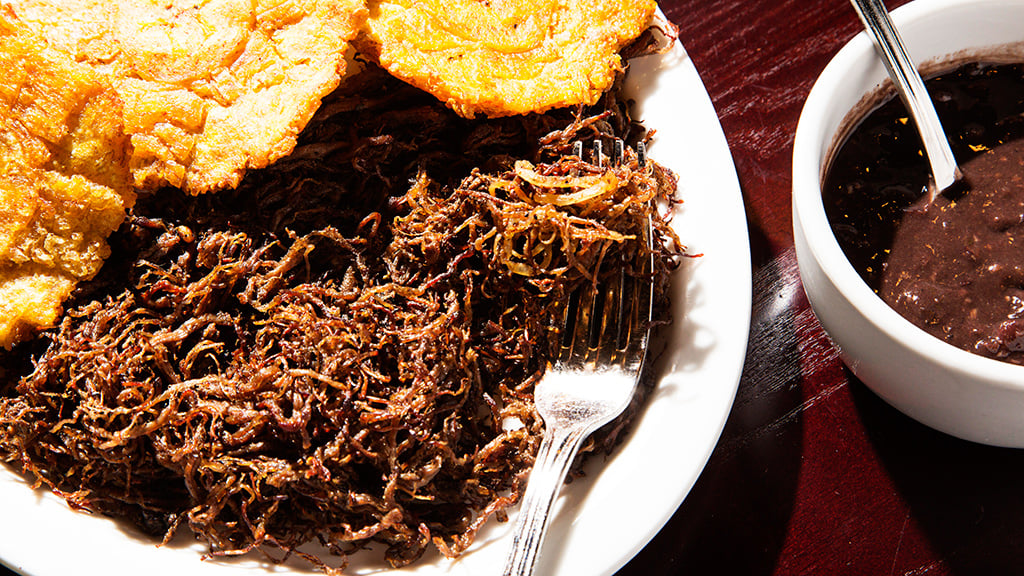 15446 Old Columbia Pike, Burtonsville; 301-476-9622
The rice here is textbook, each grain distinct and slicked with oil; so are the beans, delivered in an inky simmered soup that sings of garlic and oregano. Devotees of Cuban cooking will know at once that we're telling you about more than, yes, the rice and beans. If a Cuban kitchen understands the importance of these backbone elements of the cuisine, it can probably be trusted with everything else. And this one can. The cooking has the soulful heartiness you look for, from the crunchy croquetas with bits of ham to the rich hash of ground beef, potatoes, and olives known as picadillo to the diet-exploding tres leches cake, a confection of milk, cream, and meringue held lightly together with flour.
Also good: Vaca fritta, a heap of double-cooked (roasted, then fried) shredded beef; lechon, a tender, long-cooked roast pork; camarones al ajillo, shrimp in garlic sauce.
4709 N. Chambliss St., Alexandria; 703-642-3628
Even at noon on a sunny weekday, the lights are dimmed, the shades are closed, and the air is musky with incense at this white-tablecloth Ethiopian dining room. Nobody seems to care—all the better to focus on the cooking, which serves vegetarians and vegans particularly well. No veggie sampler in the area comes close to the one here, with its round of injera holding a rainbow of vivid little piles. The collards, which in lesser hands can be dull and one-note, leap with flavor; green beans and carrots are bright with black cardamom; and the yellow-split-pea stew called kik alecha is a soothing, warming contrast to the cold salads. The injera—lacy, sour flatbread used as both plate and utensil—is so good you'll want to keep it coming long after you've cleaned your platter.
Also good: Kitfo (raw or lightly cooked beef); doro wat; beef tibs.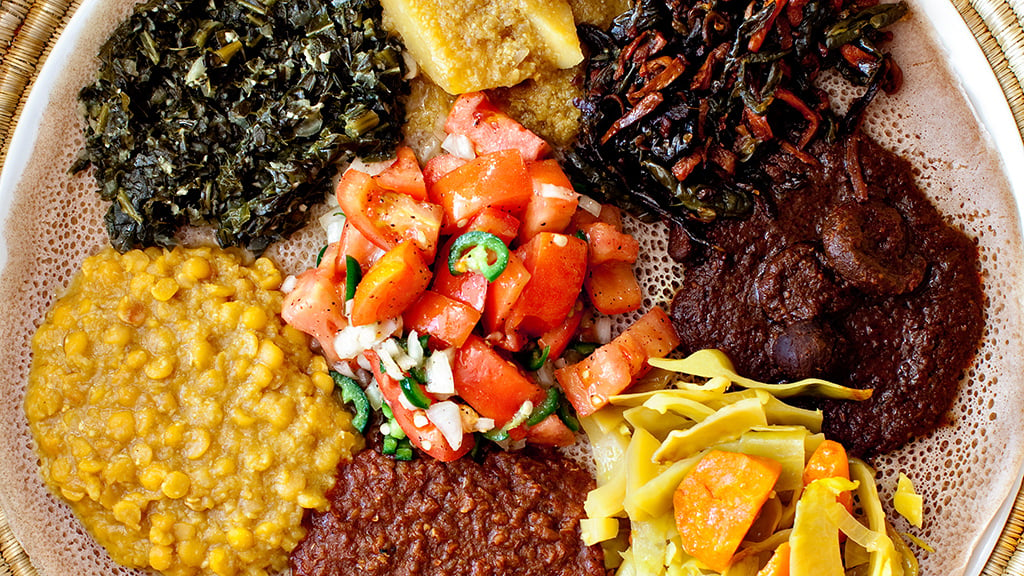 401 H St., Ne; 202-675-2066
Naming the best Ethiopian in Washington is a bit like picking a top New York slice—great options abound, and small differences at each spot (the tenderest tibs, house-made injera)breed loyalists. What keeps us coming back to owners Samuel Ergete and Meseret Bekele's serene restaurant: the quality of ingredients and the care with which the kitchen prepares each dish. Stepping into the warmly lit, brick-walled dining room feels like entering a home, as does the pleasant welcome and offer of a drink from the varied list of Ethiopian beers and wines. If anywhere, this is the place to try kitfo, the traditional tartare-like dish, here made with prime beef and house-made spiced butter. The seven-vegetable combination plate makes for a wonderful share. Garlicky collard greens, deeply caramelized string beans, lentils, and split peas (bright kik alecha, richly spiced mesir wat) make for a satisfying tour of the kitchen's breadth.
Also good: Tomato-jalapeño salad; doro key wat (spicy simmered chicken legs); awaze beef tibs.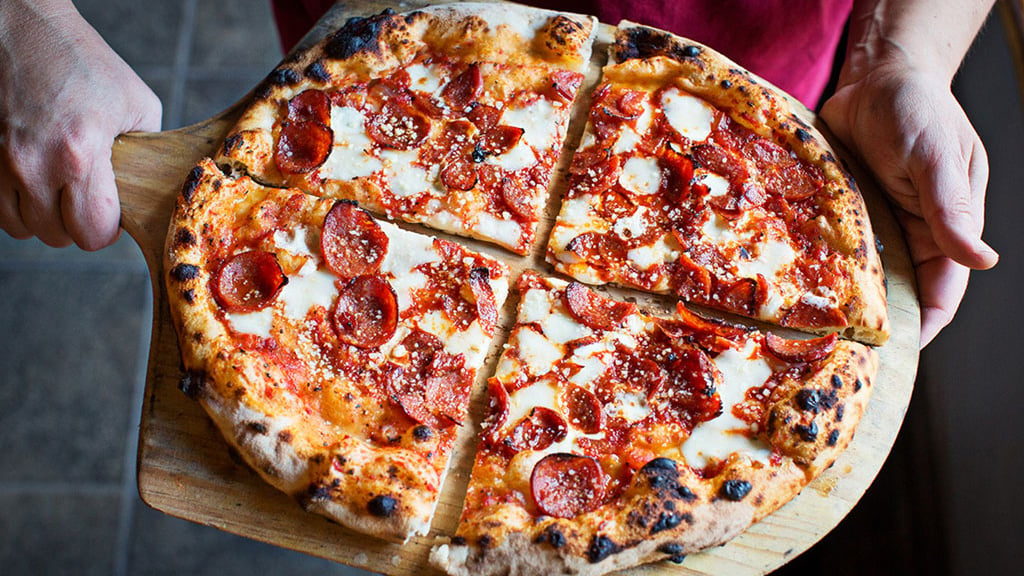 10417 Armory Ave., Kensington; 301-832-1065
If you're tired of the ultrathin, sparely appointed Neapolitan pies that everyone and his nonna seem to be pulling out of pizza ovens, get yourself to Frank Linn's cozy Kensington place. Here he makes a sturdier, chewier crust, which is subjected to a good amount of char in the brick oven he built himself. On top? Accessories such as house-made bacon and pickled jalapeños (on the excellent Hot Mess) or an earthy, seductive mix of cremini mushrooms, shallots, Gruyère, and porcini salt. Linn keeps himself focused pretty tightly on pizzas, but the few other things on the menu—abundant, well-dressed salads and not-too-sweet house-made sodas—are given just as much thought.
Also good: Clam pizza; pepperoni pizza; sausage-and-peppers pizza; arugula salad.
4928 Cordell Ave., Bethesda; 240-800-4266
This ongoing margarita-and-nachos party can be a tough ticket—especially on weekends, when waits can top an hour. It's worth holding out. Not only are those cocktails deftly made, but you don't have to spring for a top-shelf rendition. (We maintain that cheaper tequila makes a better marg.) When it comes to your plate, home in on duck nachos spiked with orange and jalapeños, smoky chicken mole poblano, and a spread of tacos—the slow-cooked lamb with salsa verde, Baja-style fish with Sriracha cream, and melty short-rib versions are fabulous. Fixings here are bright and fresh, flavor pileups interesting, and spice levels adjustable. While there are some creative interpretations, much of the cooking is solidly rooted in regional Mexican traditions.
Also good: Guacomole with grilled pineapple; short-rib burrito; barbacoa tacos; carnitas tacos; tacos al pastor; lychee margarita.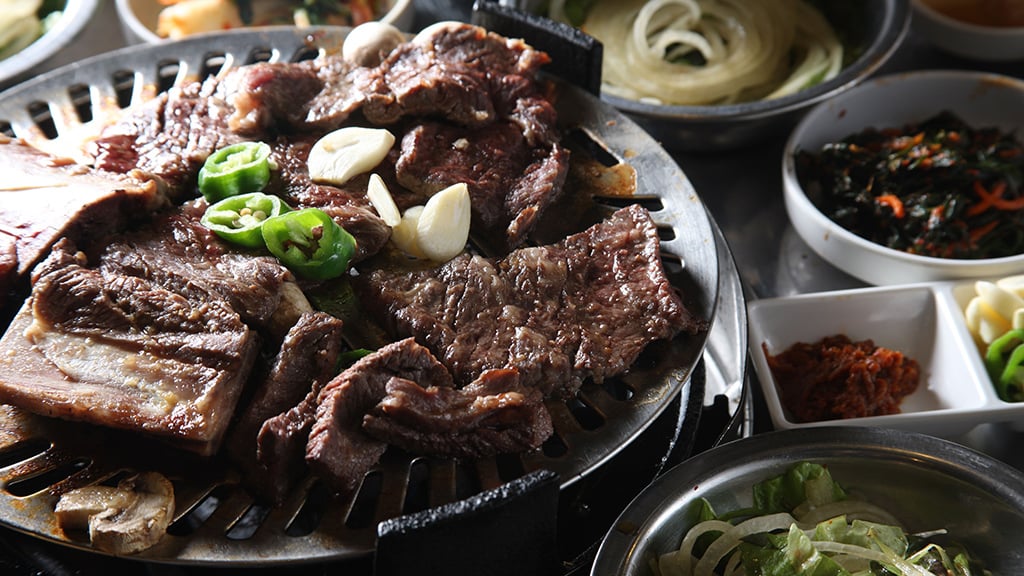 Annandale, 703-256-5229; Centreville, 703-830-5959; Germantown, 301-972-2436; Ellicott City, 410-696-2426
Smoky meat barbecued Korean-style is the obsession at these K-pop-blaring 24-7 hot spots, as evidenced by the vivid photos of various cuts covering the walls at each location. Meaty beef ribs, spicy pork belly, and thinly sliced bulgogi are the classic choices, but it's worth branching out for slices of prime rib and boneless pork neck. All are cooked at the table by a flurry of fast-moving servers who fill your plate to make room on the grill for what's next. The array of panchan—the condiments that add spicy, sour, sweet, and crunchy notes to whatever you're eating—may seem skimpy compared with other Korean restaurants, but each little plate is a gem, whether it holds a dollop of potato-and-egg salad or a chili-shot cucumber salad.
Also good: Pan-fried dumplings; bibim bap; seafood pancake; kimchee pancake.
243 K St., NE; 202-544-4777
Sensory overload kicks in the second you walk inside this Indian cafe. Its yellow-and-orange walls are inked with more quotes than a high-school senior's yearbook, the ordering window sits atop a sea of discarded bottle caps, and most important, the scents of curry and coriander linger in the air. Everything is amped up when it comes to the Punjabi-style cooking, too. Take the butter chicken—at many places it's sweet, creamy, and above all tame; here it's dominated by a strong whiff of woodsy cardamom. Another typically meek dish, the spinach curry called saag,almost stings the tongue with heat. (Try it as part of a thali, a generous sampler that comes with rice and yogurt sauce.) A Kingfisher helps—it, along with bottles of Glenlivet and Jack Daniel's, can be poured from a self-serve bar tucked into a nook by the window.
Also good: Baingan bharta (roasted eggplant); roti roll with lamb; goat curry; chicken masala.
1054 Rockville Pike, Rockville, 301-424-1474; 6023 Centreville Crest La., Centreville, 703-543-7769
Funds are low, but you're in the mood for meat—a lot of it. What to do? Head to these slickly industrial all-you-can-eat Korean barbecue houses. For a set price, choose from a dozen cuts of beef and pork (we love the tender, juicy pork steak, thick-cut pork belly, and beef brisket). Lunch is the best deal ($16) and beers are cheap, too: $4 to $6. Just be forewarned that wastefulness is frowned upon—an eat-what-you-order policy keeps gluttony in check.
Also good: Beef bulgogi; garlic pork belly; spicy chicken; spicy rice cakes.
9440 Main St., Fairfax; 703-425-7555
Japanese izakayas are becoming the faux speakeasies of our time—hipper, pricier versions of neighborhood pubs—but you won't find $14 cocktails and one-bite snacks at this lantern-lit dining room. The food speaks for itself, though sometimes it doesn't—ask your server to translate the many specials handwritten in Japanese, which might yield a crunchy, umami-packed salmon-skin salad or ichiya-boshi, cured and grilled squid. The sushi menu also holds unusual finds—abalone, sea eel—though there's nothing wrong with sticking to more familiar staples: miso-marinated cod, ramen packed with toothsome noodles, and sushi and sashimi plates that are artfully arranged like flower bouquets, and just as colorful.
Also good: Unagidon (eel over rice); shrimp sushi; toro taku (toro-and-pickled-radish roll).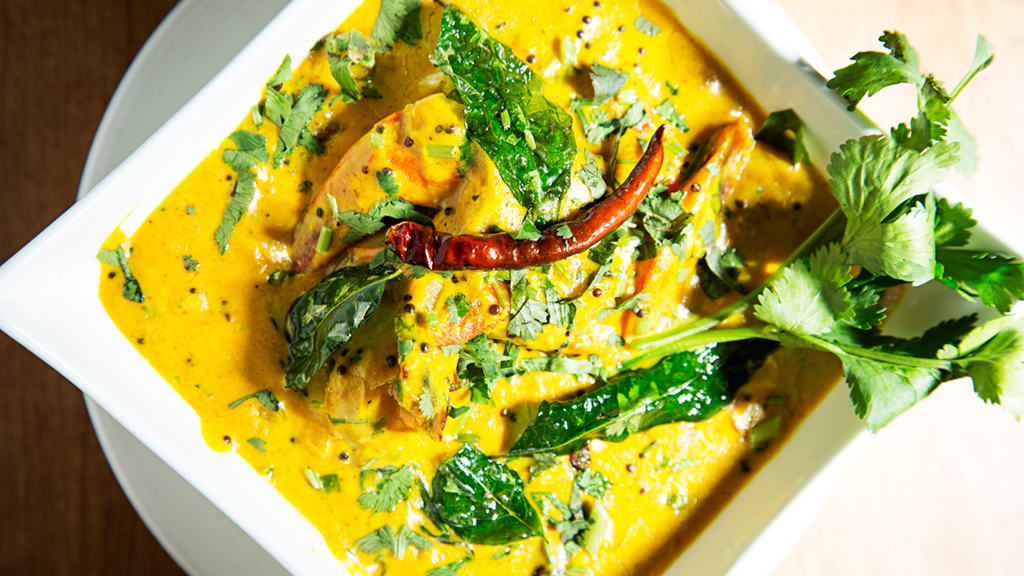 10151 New Hampshire Ave., Silver Spring; 301-408-2200
It's prettier than most suburban curry houses, with a stylish bar and a colorful, low-lit dining room. It's prettier, too, on the plate—but that doesn't mean much if the kitchen can't keep pace with the atmospherics. This one, overseen by the folks behind the vegetarian stalwart Woodlands, can. The menu aims to balance traditional tastes and street foods, classical approaches and more contemporary ones, and has no demonstrable weak spots. It does have a clear strength, and that's in its vegetable curries, carried off with a finesse (and lack of oil) not often found elsewhere. Seafood, too, is handled with care, notably a preparation of shrimp moilee in which prawns are matched up to a creamy, coconut-rich gravy loaded with crunchy mustard seeds and dark, fragrant curry leaves.
Also good: Bhel puri; lamb seekh kebab; tandoori prawns; shrimp jalfrezi; Peshwari naan.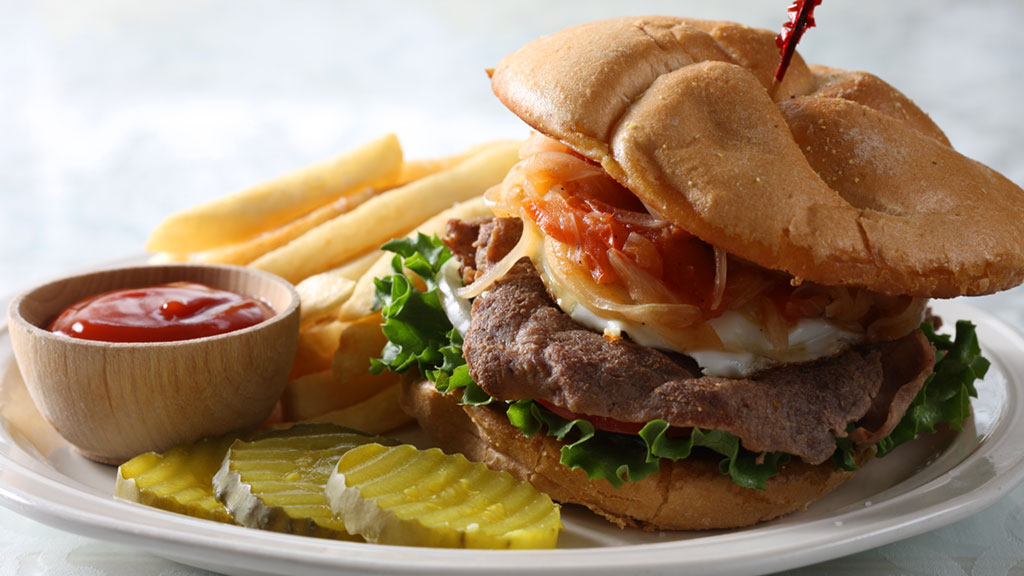 300 W. Broad St., Falls Church; 703-533-0076
It's been around long enough, and on this list long enough, that the fact that it fronts a seedy-looking motor lodge should no longer be pertinent. We linger on this not because we're preoccupied with appearances; it just makes it that much more incongruous and exciting for the first-timer to discover what's inside: a colorful, cozy bistro with warm, attentive service, good rum-laced cocktails, and some of the area's best South American cooking. The ideal strategy is to load up on soups (peanut or black bean, both richly creamy and superb) and maybe a salad, such as a lively one of corn, avocado, and greens. Then spring for multiple orders of excellent arepas—griddled, not fried, and stuffed with a variety of fillings, including the zesty (shredded beef, tomatoes, onions, and garlic) and the simple (a warm scrambled egg).
Also good: Pabellon criollo—pulled beef with rice, black beans, and plantains—with avocado; quatros leches cake.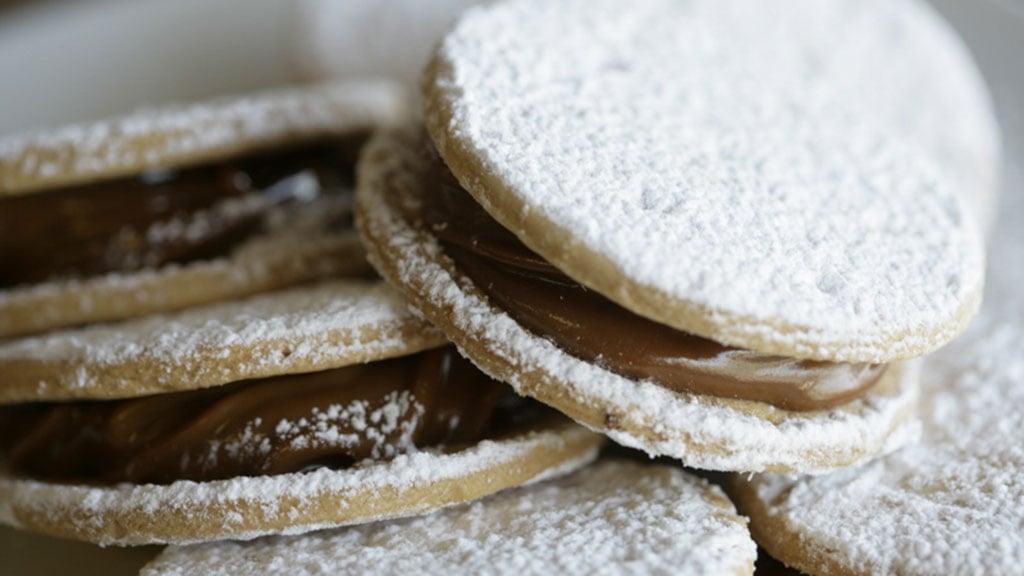 765 Rockville Pike, Rockville; 301-424-8066
On a recent Saturday night, the line stretched out the door and customers waited in a cold rain. No bigtime chef is attached to the venture, nothing about the atmosphere even remotely suggests a scene, and the cooking makes no attempt to push boundaries. The draw? The consistency and quality of this small Peruvian strip-mall cafe. Fish is the focus, whether lightly cooked with lime juice (as with the bright and attractive presentations of ceviche or tiradito, the latter a fan of white fish atop a vividly yellow pool of aji-pepper sauce) or fried (most memorably, a whole trout flanked by rice and yuca). Potatoes are transformed into an array of treats, including the papa rellena, with spuds mashed and molded around a mix of raisins and ground beef, and the papa Huancaína, in which a lightly spicy cheese sauce drapes tender squares of steamed potato.
Also good: Anticuchos (skewers of grilled beef heart); lomo saltado; aji de gallina; alfajores (cookies with dulce de leche).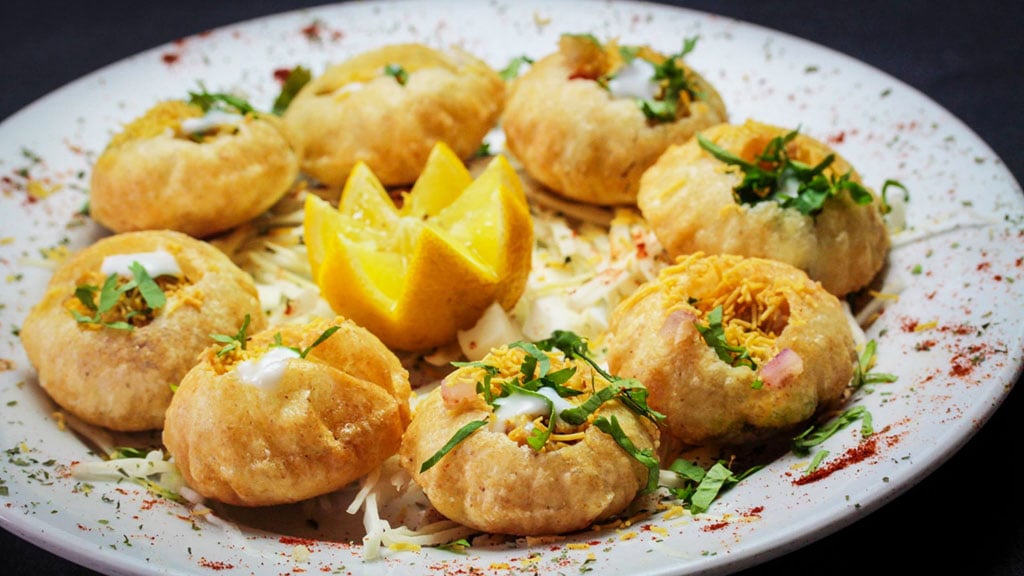 191 Somervelle St., Alexandria; 703-419-3160
With its ornate chandeliers, starched tablecloths, and paprika-red valances, this 125-seat dining room is among the biggest, and most opulent, settings on this list. The food can be equally impressive. Biryanis, served in copper pots, are revealed from beneath their cover of naan at the table. Curries tend to be vibrantly spiced, and salads—such as the cool mix of puffed rice and tamarind known as bhel puri—are well balanced and full of texture. One good way to sample everything: the lavish lunch buffet, $11.99 during the week and $13.99 on weekends.
Also good: Tandoori wings; butter chicken; lamb hara daniya (a cilantro-and-mint curry).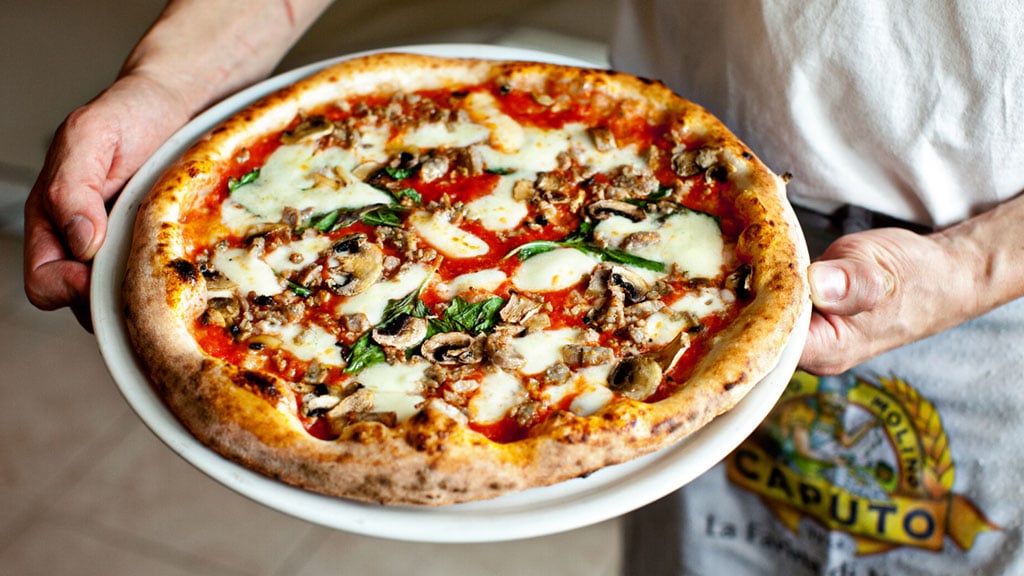 2711 12th St., NE; 202-248-3946
This Brookland pizzeria, dedicated to the pure and sometimes almost austere Neapolitan ideal, has had its ups and downs since the founding partners split, but a recent visit showed it to be more up than we've seen it in a while. The pies are constructed on excellent foundations: a bright and sweet tomato sauce, tangy slices of fresh mozzarella, and a crust (cooked quickly in the custom-built wood-fired oven from Italy) that hovers between chewy and crispy. The pizza dough is wisely repurposed for excellent calzones and sandwiches, which deliver the crunch of a grill-pressed Cubano. A heads-up for hop-heads: The craft-beer list is unexpectedly deep and interesting for such a tiny operation.
Also good: Salsiccia pizza; prosciutto cotto pizza; quattro formaggi pizza; Di Ettore pizza, with arugula, cherry tomatoes, and prosciutto; prosciutto-crudo-and-mozzarella sandwich; sausage-mozzarella-and prosciutto sandwich; calzone with ricotta, prosciutto, and mozzarella.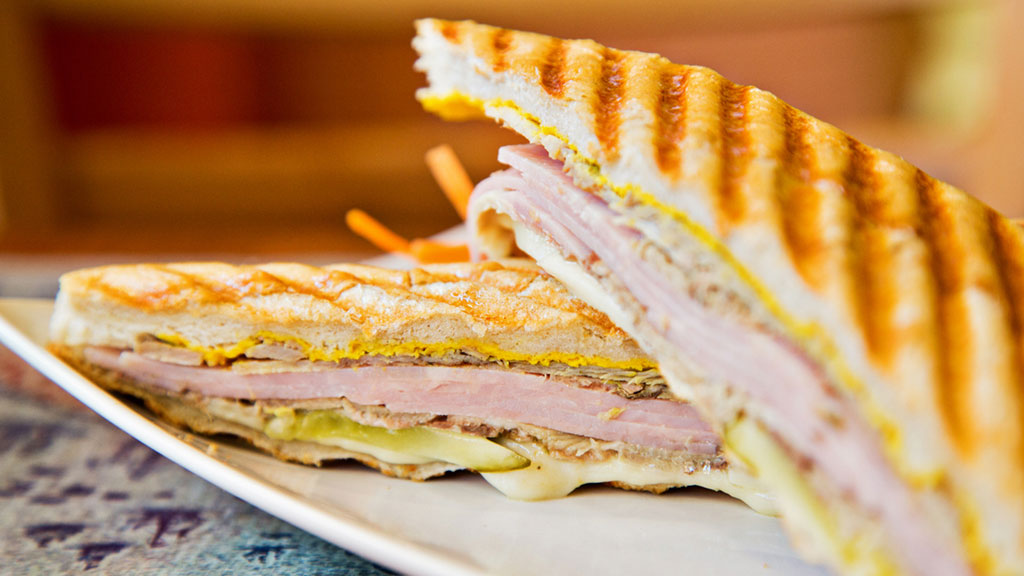 1424 Park Rd., NW; 202-813-3489
Even a weeknight can feel like a party at this bustling, tropical-hued restaurant in Columbia Heights. Couples pack two-tops in front while groups take over the back, boisterously conversing over mojitos. Cuban classics emerge from the kitchen, comforting and without a hint of heaviness—a danger in less skilled hands. There's a toothsome ropa vieja (pulled beef stewed with tomatoes), one of the city's best Cuban sandwiches, and juicy, crisp-skinned chicken served with a bright orange-garlic mojo sauce. All entrées arrive with buttery white rice and beans plus a side—the caramelized plantains are worth a trip in themselves.
Also good: Empanadas with ham and four cheeses; picadillo (ground beef cooked with tomato sauce and olives); frijoles colorados (red beans with sausage); flan.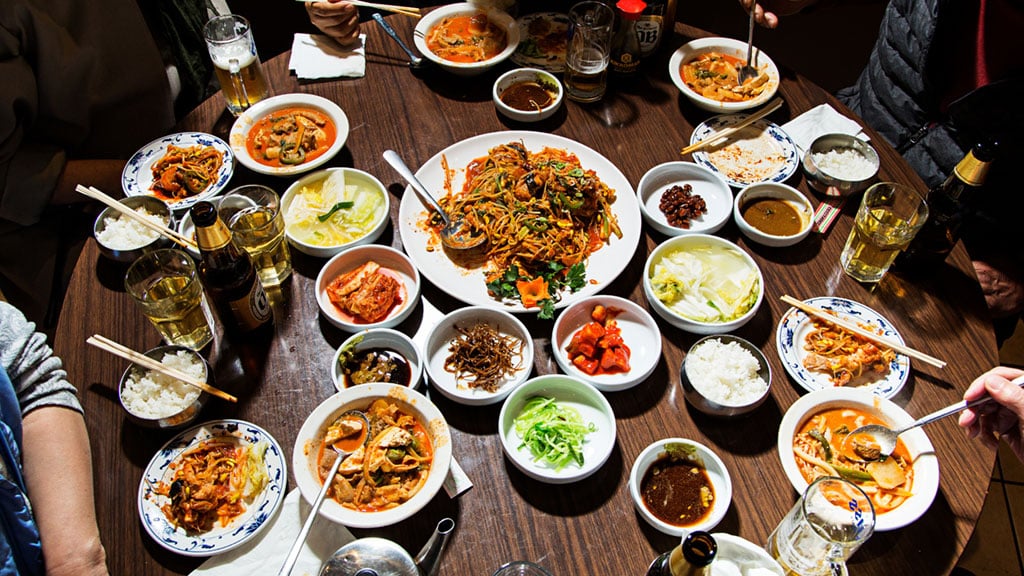 12300 Wilkins Ave., Rockville, 301-881-8880
Usually the meat in bibim bap is the least interesting thing about this savory mix of rice, zucchini, carrots, slivers of seaweed, red-pepper paste, and soft-cooked egg. Not so when it comes to Moa's short-rib rendition of the Korean comfort food, which nearly every table seems to be digging into. We may never be able to eat bibim bap any other way again. Those tender ribs also come Korean-barbecue-style on a sizzling skillet. Wrap the savory meat in a lettuce leaf, then add slivers of garlic. The cooking has a made-by-Mom vibe, and the hominess extends to the dining room, where owner Elisa Choi and her servers are eager to chat at length about more offbeat dishes such as fishcake soup.
Also good: Pork ribs with kimchee stew; dumplings with chili soy sauce; seafood pancake; soju-and-watermelon cocktail.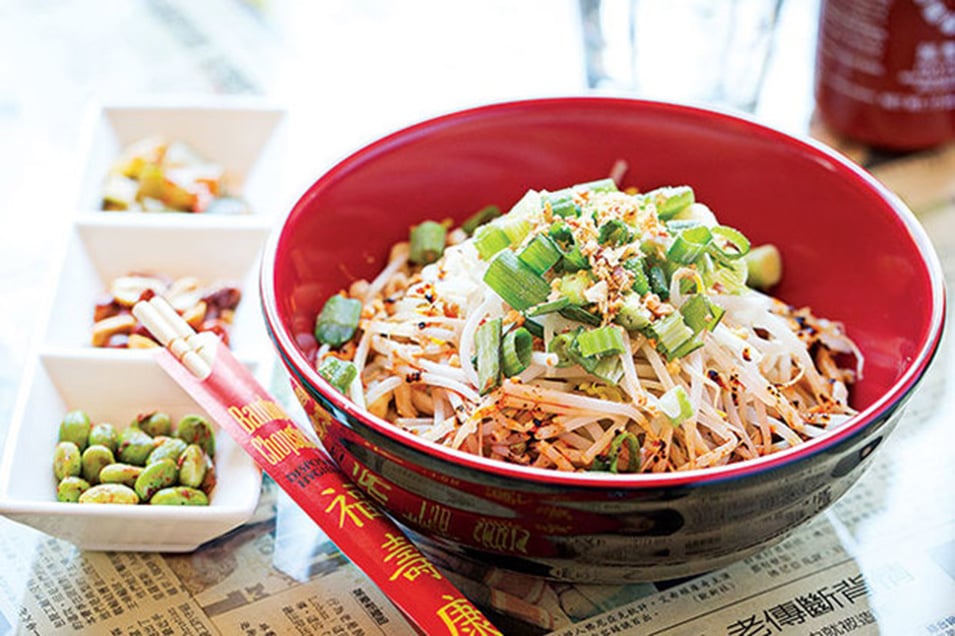 1200 East-West Hwy., Silver Spring; 301-585-6678
This zippy noodle parlor takes a pan-Asian approach to bao, those pillowy steamed buns that keep popping up all over town. Beyond the usual pork-belly and duck fillings (both done with flair), there are rave-worthy takes such as seared teriyaki Spam with mango salsa. The kitchen is even better with noodles. The Streets of Taipei bowl brings together hand-rolled strands with five-spice beef brisket, mustard greens, crispy garlic, and bok choy in a spicy beef broth. And pai gow—a tangle of noodles, ground pork, sprouts, and scallions tossed with soy sauce and chili oil—is lovely.
Also good: Chinese-sausage-and-garlic skewers; soba-noodle salad with nori, edamame, and ginger-wasabi dressing; bao with crispy chicken and Sriracha mayo.
7921 Norfolk Ave., Bethesda, 301-654-9496; 8235 Georgia Ave., Silver Spring, 301-588-2540
Flickering candles, dark wood, and vintage photos give these dining rooms a Mulberry Street vibe. The lineup of red-sauce plates fits the theme. This is the place to rediscover retro classics—a robust lasagna, linguine with sausage and melty peppers, or eggplant and veal Parmesans that are lightly sauced and dotted with cheese. Fried calamari have just the right crunch, andarancini are nearly the size of a bocce ball. To keep the tab especially low, check out weekday specials such as half-price wine on Monday and $6 martinis on Tuesday.
Also good: Meatball sliders; mozzarella garlic bread; penne with sausage, eggplant, and ricotta; Italian cold-cut sandwich.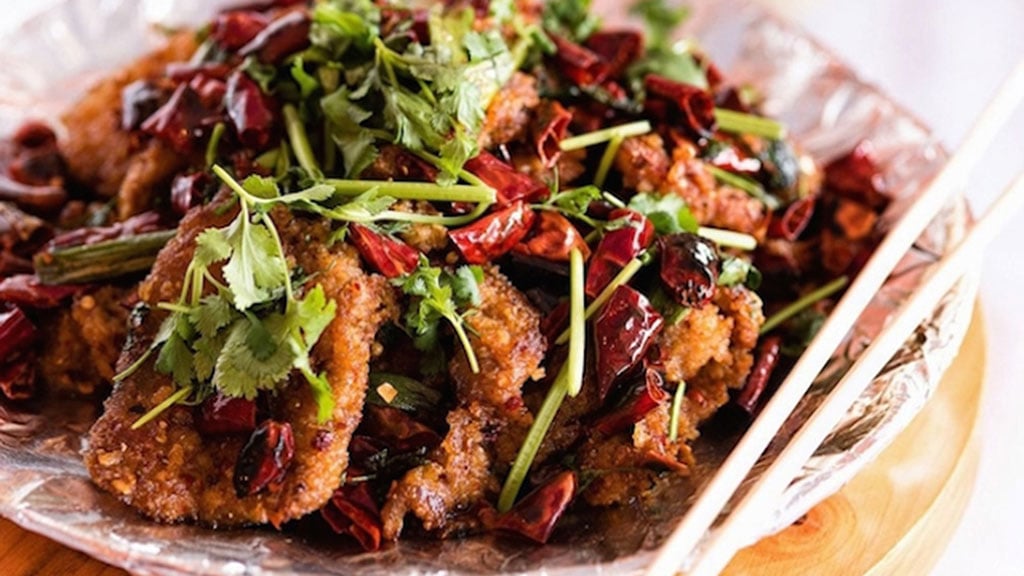 2503-E N. Harrison St., Arlington, 703-538-6688; 20-A Maryland Ave., Rockville, 301-838-9188
In the food world, Peter Chang has become the equivalent of Waldo, with devotees of the chef's sometimes magical cooking wondering, on any given night, which of his seven restaurant kitchens (from Richmond to Rockville) he's commanding. Here's one way to tell: Order the scallion bubble pancakes, which on a recent night at his Arlington outpost were every bit the showstopper they had been in his pre-expansion heyday—big and round and puffy as lanterns, without even a trace of grease. One misstep aside (an unremarkable duck special), the meal hummed along at that high level. There were stellar renditions of Chang's greatest hits—crispy cilantro fish rolls with fingers of lightly fried, cumin-dusted flounder plus a perfect mapo tofu that, even as the fiery pool of chili oil made our heart race, couldn't stop us from eating.
Also good: Grandma's Noodles; dry-fried eggplant; wood-ear mushrooms with Thai chili sauce; hot and numbing flounder in clay pot with tofu.
400 S. Maple Ave., Falls Church; 703-226-3460
Neapolitan-style pies have all but taken over Washington's pizza scene, but few in our area bear the authoritative stamp of Verace Pizza Napoletana, the Naples-based organization whose mission is to protect the dish and the way it should be made. Pretty impressive, given that the chef who snagged the designation is Bertrand Chemel, a Frenchman who took up pizza-making two years ago. At this cheery, kid-friendly dining room, his rounds sport a crust that's sturdy enough not to disintegrate under the buffalo mozzarella and other high-quality toppings. (Just try not to pluck off all the nickel-size coins of piquant pepperoni while the pie is cooling.) And the other accoutrements—lovely desserts, brittle, olive-oily crostini—show the work of an accomplished chef who doesn't overlook the little things.
Also good: Ricotta dip with crostini; Caesar salad; burger with provolone and cheddar; Orso di Fumare pizza, with smoked tomato, roasted peppers, sausage, and scallions; Diavola pizza, with pepperoni; citrus-glazed doughnuts with Nutella cream.
5104 Wilson Blvd., Arlington; 571-312-7230
The red-tiled beauty that anchors this narrow dining room is the Maserati of wood-fired pizza ovens. Imported from Naples, it runs hotter and cooks more evenly than its competitors. So whether you order a straightforward Margherita or a more embellished Calabrese, with olives, basil, and anchovies, you can expect tender crusts with just a bit of char. The casual, art-filled space is a friggitoria (fry shop), too—we love the creamy Ping-Pong balls of mozzarella, the prosciutto-studded potato croquettes, and the gooey cheese-and-eggplant arancini. For those who want to sidestep the line that snakes out the door, a fixture during dinner, carryout pizzas travel well.
Also good: Fried calzone; sausage-and-onion pizza; eggplant Parmesan.
6775 Wilson Blvd., Falls Church; 703-538-3888
The truth is you could stand blindfolded in the Eden Center—a restaurant-rich shopping mall that amounts to a Little Vietnam for the region—point in any direction, and probably get a good meal. There are shops specializing in pho, bánh mì, bánh cuon, mock meat, bánh xèo, and bun bo Hue, to name just some of the staple dishes that define the extraordinarily diverse culinary culture of a country smaller than some US states. One of the great pleasures of Rice Paper is that it's a kind of mini–Eden Center, bringing together all those tastes under one attractive roof as well as an encyclopedic range of dishes from northern, southern, and central Vietnam. It's not just volume and breadth, though, that make the place great. It's the consistency of the cooking and the quality across the board—the bright, popping salads; the delicate, crunchy crepes; and the clay pots of meats and fishes that somehow manage to hit every pleasure center of your brain at once.
Also good: Bánh xèo (pork-and-shrimp-stuffed crepe); bun cha (grilled pork with rice noodles); caramel pork; grape leaves with rice paper; clam-and-pork hash with sesame crackers; jackfruit smoothie.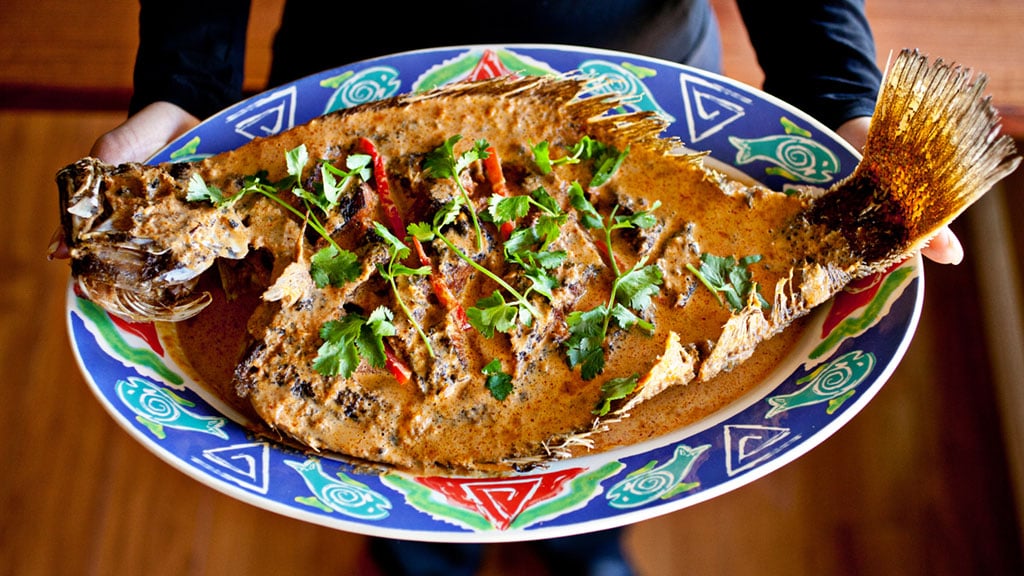 11407 Amherst Ave., Wheaton; 301-942-0075
Why is it that many diners drive from the other side of Montgomery County, or from Prince George's or DC, to eat here? It's strange to think that a hole-in-the-wall Thai place would be destination dining, but it shows what nearly two decades of remarkable consistency and a repertoire of at least half a dozen standout dishes can do. The menu is long and, stir-fries aside, strong throughout. But the most memorable eating comes from loading up on starters and salads—a crunchy, batter-dipped tangle of watercress, shrimp, squid, and onion is a must—and structuring your meal around a centerpiece item, such as the whole fried fish doused with red curry or festooned with peppers and basil.
Also good: Barbecue-pork skewers; spicy sliced duck with chili paste and lime juice; stir-fried duck with hot chilies and basil.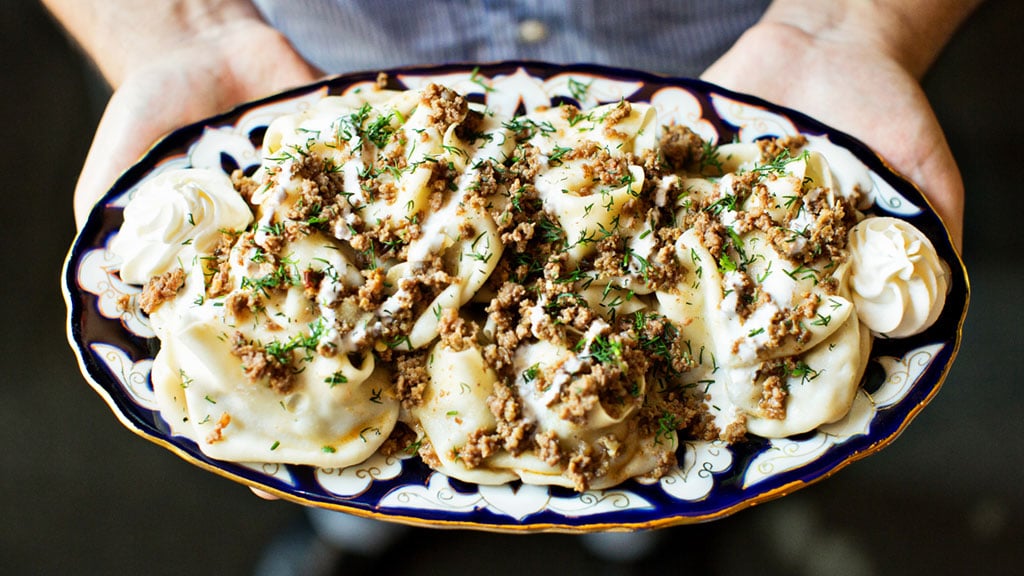 1000 N. Randolph St., Arlington; 571-312-4086
The cooking might be composed of strapping plates of Russian and Uzbek fare, but to get the most out of a meal at this dandelion-yellow dining room, it helps to approach it as you would dim sum: Focus on the myriad dumplings and pastries that make up the front end of the menu. There are sesame-sprinkled, flaky pirozhki filled with silky potato purée and mushrooms; caviar-topped tarts filled with cream cheese; and samsa, thin turnovers filled with ground lamb. It's easy to stuff yourself silly on just those, but it'd be a shame to ignore the Uzbek specialty plov,a heaping platter of gently spiced rice with hunks of lamb, or the old-school dessert tray—you'll want to head straight for the cloud-like honey-nut cake.
Also good: Vinaigrette salad with potatoes, beets, and beans; Fish Under Coat (a layered herring salad); manti (steamed lamb dumplings); pelmeni (ground-beef dumplings).
19847-M Century Blvd., Germantown; 301-528-1400
Blackboards advertising "Thai tapas" and local beers such as DC Brau are telling signs that this colorful restaurant has embraced a few dining trends. Thankfully, you won't find tiny portions at big prices: Minus a few flourishes, owners Fred and CiCi Hart are true to the Thai eatery's name, which translates to "relax, relax." The large menu is split between two categories—classics and street fare—with bountiful vegetarian options, including the traditional (terrific chive-stuffed dumplings) and the unorthodox (a dish called You Think It's Duck Curry). That's not to say avoid meats and seafood, whose quality shines. The must-try for carnivores: kao kha moo, a heaping platter of tender braised pork leg, pickled dark greens, fresh herbs, and a bracing black-vinegar sauce.
Also good: Sweet corn cakes; khao soi (curry noodles with chicken); spicy catfish with Thai eggplant and house-made chili paste; sticky rice with mango.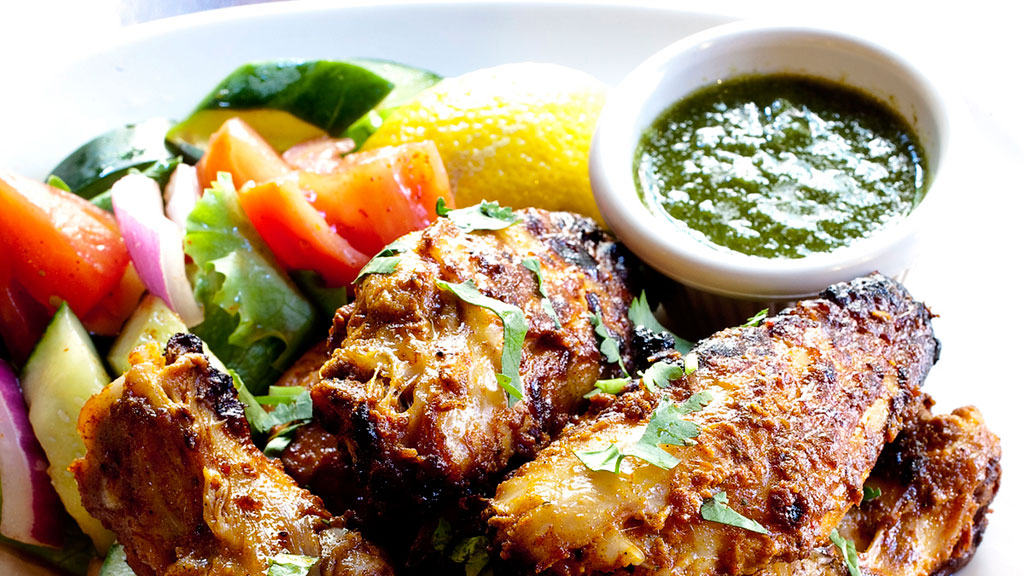 100-B Gibbs St., Rockville; 301-610-0303
Sudhir Seth is the man behind one of the area's best Indian restaurants, Bethesda's solemn, elegantly appointed Passage to India. This is his more affordable place, where he allows his kitchen to loosen up a bit. At both, the spicing in the gravies—witness the aromatic chicken nilgiri—is painstakingly conjured and complex. But here's where you'll find the kind of small plates you might crave after one too many Kingfishers: meaty wings bronzed in the tandoori oven, a chili-cheese toast that tastes like Welsh rare-bit gone subcontinental, and Snugly wrapped kathi rolls. Many are even cheaper on the happy-hour menu, weekdays from 5 to 7.
Also good: Khaman dhokla (pillowy chickpea-flour snacks); papri chaat, a potato-and-chickpea salad with yogurt and chutney; lamb-and-apricot stew; chicken tikka masala; baingan bharta (roasted-eggplant stew).
101 Church St., NW, Vienna; 703-242-1350
A massive tuna loin sits on the sushi bar, waiting to be carved by the skillful chefs. It's just one of many promising signs at this corner Japanese restaurant. (Another: Reservations are advised, even at lunch.) Though the ambience is that of a neighborhood joint, the menu reads like an ambitious izakaya, serving excellent small plates such as takoyaki (octopus-studded croquettes), squid with mountain vegetables, and lightly charred flounder fin. It's tempting—and rewarding—to cobble together a meal from those little dishes, but they can add up, and the menu is worth exploring in full. Sushi and chirashi boast perfectly seasoned rice, tempura is cloud-light, and noodle soups are eminently comforting.
Also good: Crispy squid; pork gyoza; Center St. Roll (shrimp tempura, eel, asparagus); Costa Rica Roll (yellowtail, jalapeño, mango).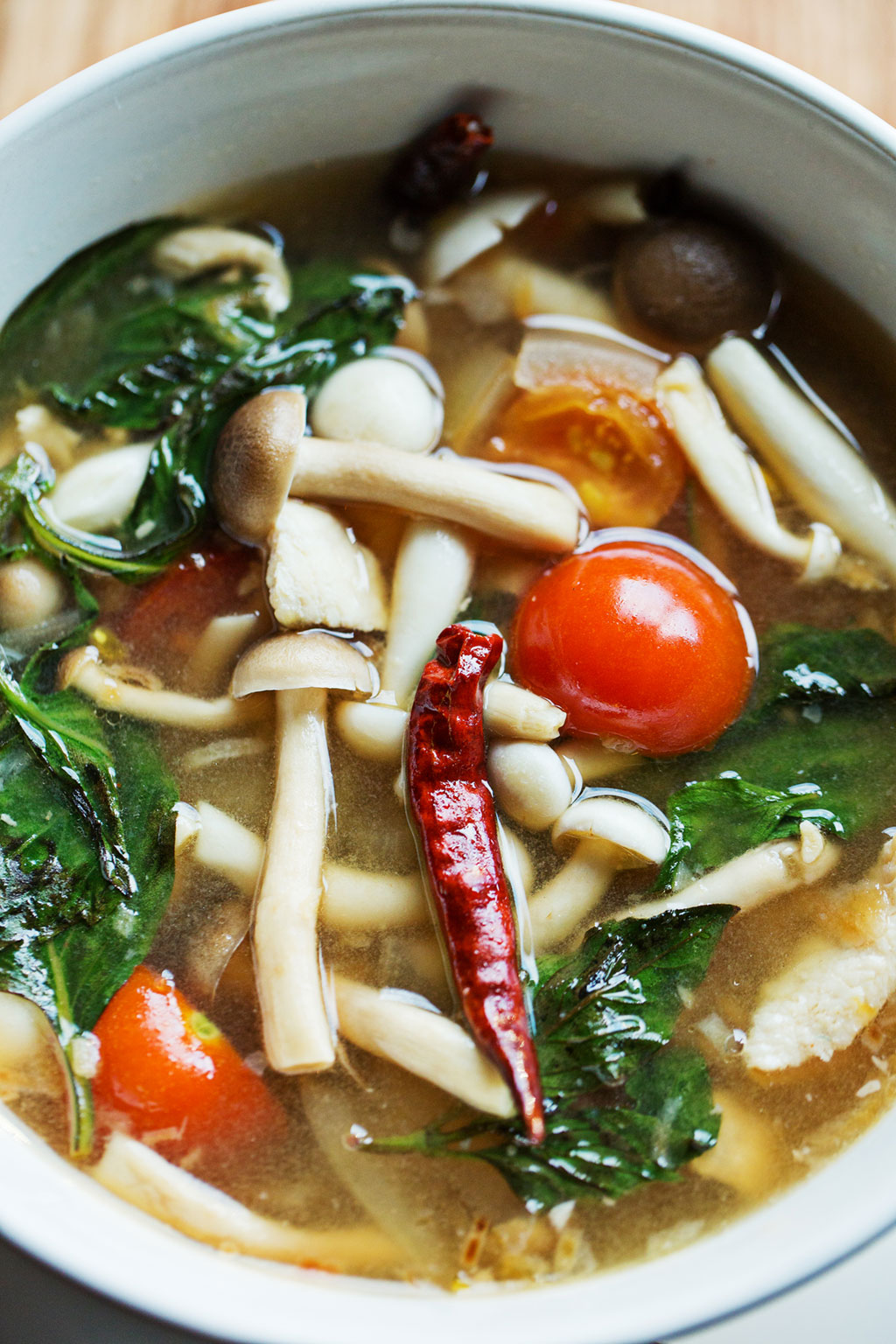 3460 14th St., NW; 202-387-5426
Chef Seng Luangrath's Columbia Heights eatery often takes the spotlight from its more modest sibling, Bangkok Golden. We can see why: The cooking tends to be hotter and brighter, the dining room is spiffier, and the bar serves creative drinks that go well beyond staple Asian beers—split a liter carafe of luad, a blend of Malbec, sherry, and citrus. Adventurers should heed the call of the "jungle menu," an exhilarating array of dishes that run super-fiery (shredded green papaya with dried shrimp), exotic (minced-alligator larb), or both, such as an addictive chilled phosalad with unfiltered fish sauce and crispy pig ears. Though such a trip is doable in the Cheap Eats budget, beware going overboard—pricier proteins such as local blue catfish, and cocktails, can add up.
Also good: Crispy-coconut-rice salad with steamed pig's ears; shrimp-and-mushroom-stuffed chicken wings; duck larb; sour-tamarind soup; ceviche-style shrimp; grilled pork neck.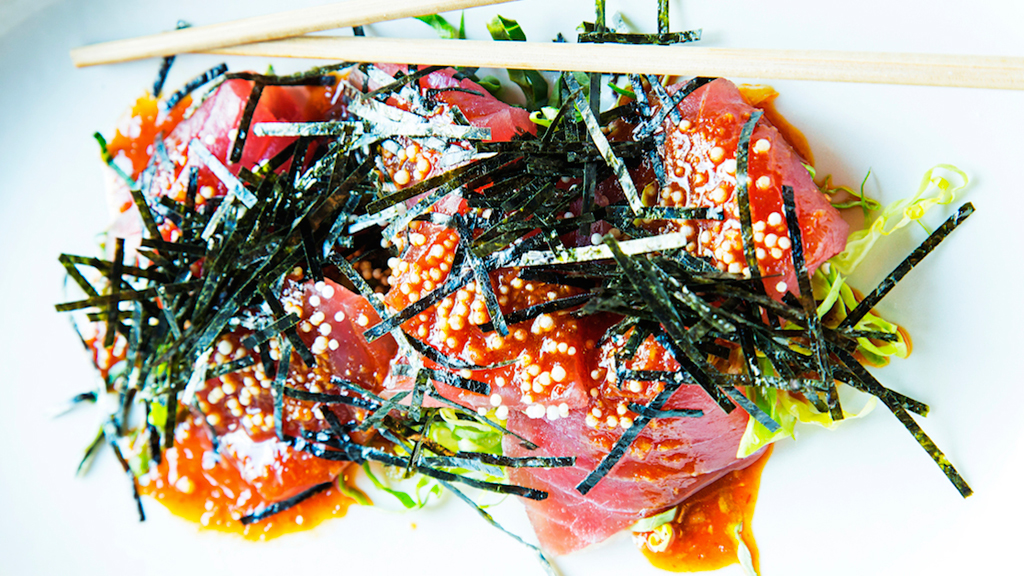 4000 Wilson Blvd., Arlington; 703-465-1100
The long, blond-wood communal tables at this Ballston noodle bar look straight out of any 21st-century ramen shop. And while chef/owner Jonah Kim's noodle soups here are satisfying enough, it's the bar snacks and shareable salads that keep us nudging our way into the narrow space. How in the world do Kim's Brussels sprouts stay so crisp? Turns out the chef took a cue from Outback Steakhouse's "bloomin' onion" and scores the bulbs to their quicks before frying them. A chili-flecked bean-sprout salad gets another dose of crunch from a scattering of Marcona almonds. And a small waffle, topped with luscious uni, pops with briny flavor thanks to pearls of salmon roe. Not feeling small-plates? If it's Sunday, go for a communal platter of soy-brined fried chicken served with biscuits and kimchee.
Also good: Tuna poke; oxtail steamed buns; ja-jang noodles with pork belly and squid.
See what other restaurants made our 2016 Cheap Eats list. This article appears in our May 2016 issue of Washingtonian.