From our list of the 100 best cheap restaurants around DC, here are the 10 best budget-friendly restaurants in Fairfax and Vienna:
Some restaurants are obsessed with playing hip-hop or power pop. At Bonchon, you'll encounter another kind of soundtrack—a symphony of relentless crunching. That's how ridiculously crispy the chain's Korean twice-fried chicken is, even—it defies culinary logic—when doused in sticky-sweet garlic-soy glaze. The famed birds are the number-one reason to visit (or to call for carryout, though waits can stretch to an hour-plus), but some locations such as Arling-ton, Centreville, and Navy Yard serve well-made cock-tails and a short list of starters, too.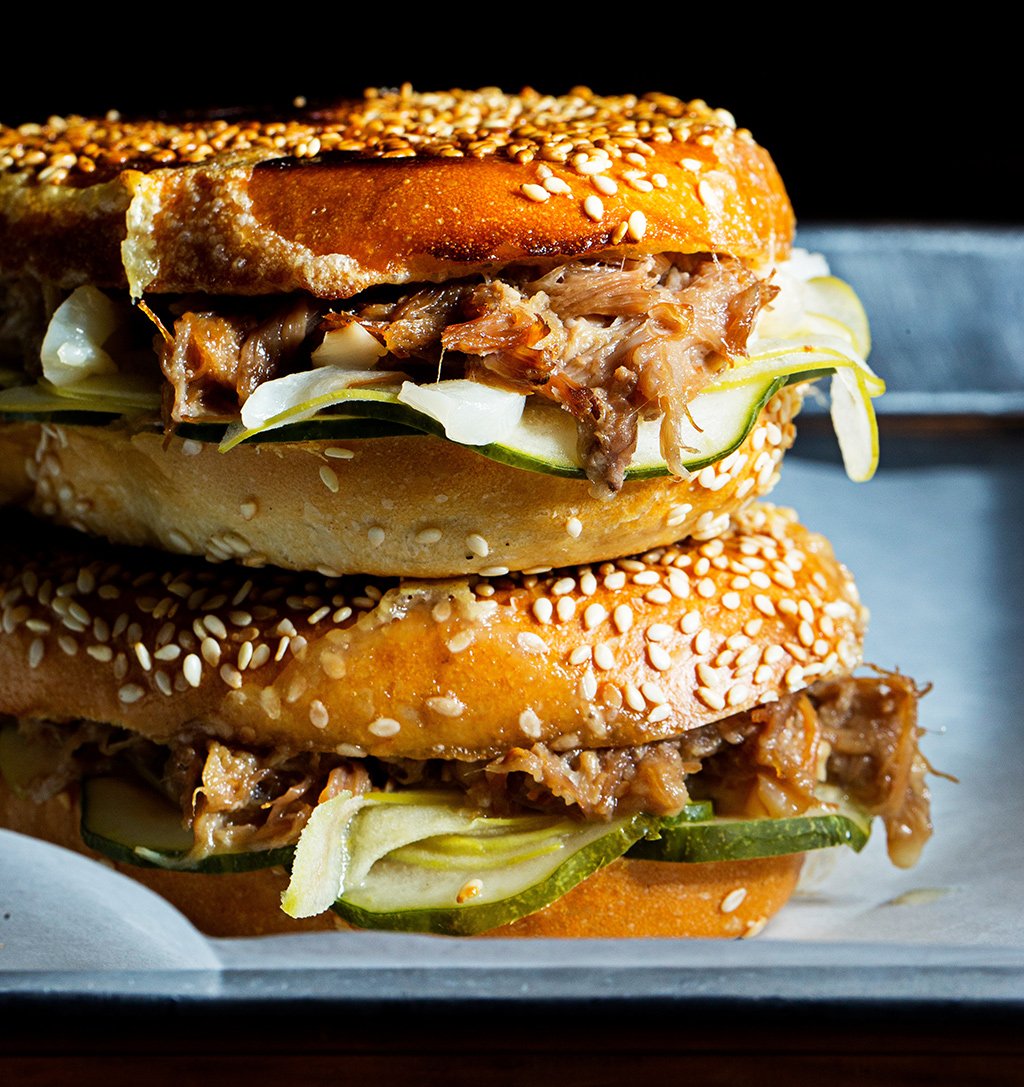 While some chefs focus a place tightly on one dish (say, kolaches or Korean tacos) or at least a cuisine, Tim Ma takes the broad view. His sandwich shop pings around the globe, with stops in places as diverse as Vietnam, for a messy pork-belly bánh mì, and Philly, for a fabulous riff on a cheesesteak. Ma manages to pull off his scattered vision, thanks to grounding elements like house-smoked meats and smartly whimsical accessories: A take on a Cuban sandwich gets its tangy sweetness from pickled apples and a swipe of lychee. The place doubles as a small market, where you can pick up local vinegars and Ma's pickles and kimchee, or sign up for a CSA.
This strip-mall mainstay has the feel of an old-time Chinatown restaurant, with families gathering around steaming tureens and platters and a menu that goes on for pages. Though all the greatest hits of neighborhood Chinese carryouts are here, there's much more to the place. Focus on the Szechuan dishes, perked up with the likes of garlic, chili, ginger, and peppercorns. That means wontons in broth with a flotilla of chili oil, or salty-sour green beans with pork, or a delicious plate of fried eggplant studded with slivers of ginger. Don't miss the puffy scallion pancake, which is lighter than most and makes a nice accompaniment to the spicy stuff.
Japanese izakayas are becoming the faux speakeasies of our time—hipper, pricier versions of neighborhood pubs—but you won't find $14 cocktails and one-bite snacks at this lantern-lit dining room. The food speaks for itself, though sometimes it doesn't—ask your server to translate the many specials handwritten in Japanese, which might yield a crunchy, umami-packed salmon-skin salad or ichiya-boshi, cured and grilled squid. The sushi menu also holds unusual finds—abalone, sea eel—though there's nothing wrong with sticking to more familiar staples: miso-marinated cod, ramen packed with toothsome noodles, and sushi and sashimi plates that are artfully arranged like flower bouquets, and just as colorful.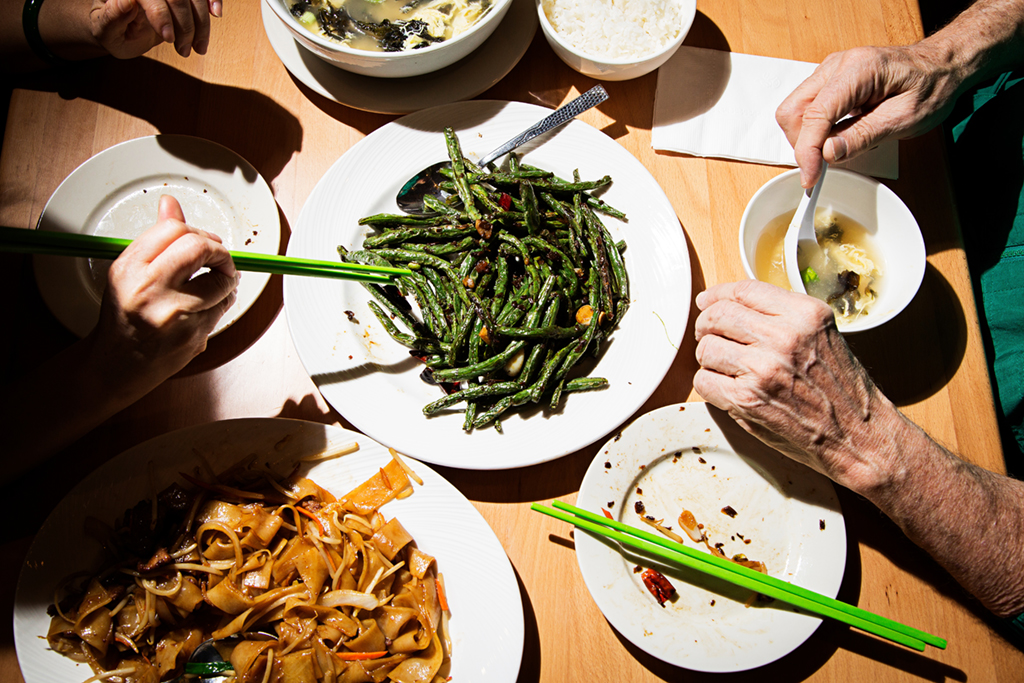 If you're not familiar with Jiangsu cuisine, don't worry—this bright restaurant offers a delicious introduction (and a pictorial menu for easy ordering). Start with salted duck, a delicacy of the region—it's not "salty" at all but lightly cured to emphasize the bird's meaty flavor, and served in fat slices. Groups can splurge for one of the kitchen's head-turners: a whole "flower fish," scored crosswise and fried so it resembles a pinecone glazed in a sweet-sour sauce. Still, don't overlook humbler offerings like spicy cucumbers. The julienned slices arrive in a bright toss of garlic, chilies, and cilantro—a dish that makes you wonder why there aren't more Jiangsu restaurants around.
Washington is no Astoria, Queens, when it comes to Greek food. There are upscaled small plates, sure, and plenty of standard-issue late-night gyros, but in between? Not a whole lot of options. That's where these fast-casual spots come in. Both the Vienna original and its spiffier Falls Church sibling proffer the kind of soul-warming, grandmotherly roasts and casseroles that don't blow away your palate so much as recalibrate it. Pastitsio, with layers of nutmeg-spiced ground beef and béchamel, is almost lasagna-like in its gooey heartiness, while lemony roast chicken makes for a nice light dinner. To start, graze on a few of the dips—dilled tzatziki, the tangy feta-and-pepper spread called tyrokafteri—all served with warm pita.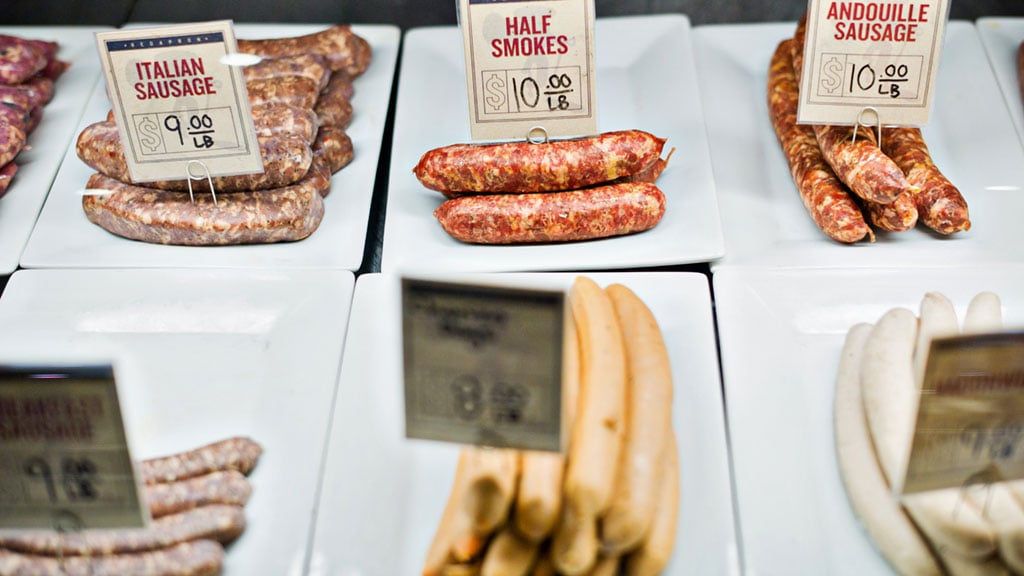 You likely know the Neighborhood Restaurant Group's trio of butcher shops for their humanely raised meats, vast array of house-made charcuterie, and gut-busting sandwiches. All good things. But Red Apron should get just as much attention for its fried chicken—even at a time when chefs all around town are obsessing over crispy birds. What makes the chickens so flavorful? They're brined, given a turn in the rotisserie, and fried in beef fat, which imparts a thin, brittle crust (terrific when dunked in hot-sauced honey). The sandwiches are still superb—the Italian sub, for instance, is packed with translucent slices of cured meats, aged provolone, crunchy iceberg, and pickled peppers.
At this brightly lit dining room crammed with expat Persian families, decisions are minimal. Maybe a Shirazi salad—a simple lemon-and-olive-oil-dressed dice of cucumber, onions, and tomato—and a starter of torshi bademjan, a dish of garlicky eggplant. Then it's on to beautifully charred kebabs of seasoned lamb, marinated bone-in Cornish hen, and kubideh, traditionally eaten with raw egg mixed into the rice. The meats come with grilled tomatoes and white rice, but the flavored basmatis, such as shirin polo, studded with orange rind, pistachio, and almond, pair well with the savory meats and are worth the upcharge. Pale-yellow saffron ice cream makes for a light, fragrant dessert. Take a cue from the regulars and share—each bowl has three generous scoops.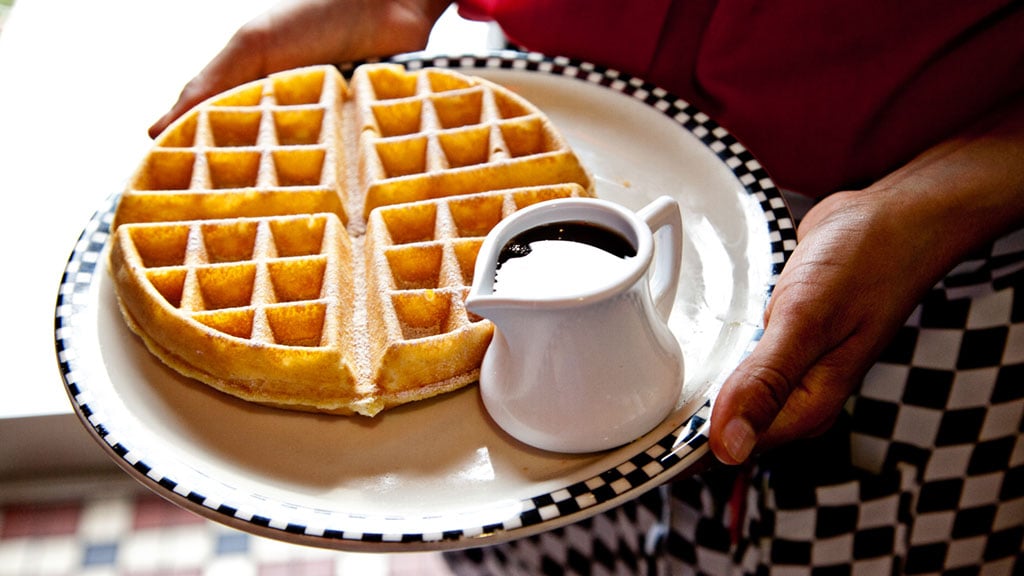 On a list teeming with all sorts of exciting possibilities for armchair travel, it hardly seems right to include a chain diner (local, but still) dedicated to the kinds of things you can make yourself: eggs and bacon, burgers, meatloaf. But Silver Diner isn't your average diner. The drinks list includes a number of local beers and wines, the quality of ingredients has spiked dramatically with the commitment in recent years to more local produce and meat, and the kitchens work with a surprisingly light hand. This is far from the greasy spoon you might have presumed—witness the excellent huevos rancheros with a spicy hash of ground bison. Yes, service can drag, and the ten-page menu has more than a few potholes (the misguided salmon sliders on oat buns, for one), but then you take a chance on an unexpectedly juicy bison burger with pesto, goat cheese, and red peppers and all (well, almost all) is forgiven.
A massive tuna loin sits on the sushi bar, waiting to be carved by the skillful chefs. It's just one of many promising signs at this corner Japanese restaurant. (Another: Reservations are advised, even at lunch.) Though the ambience is that of a neighborhood joint, the menu reads like an ambitious izakaya, serving excellent small plates such as takoyaki (octopus-studded croquettes), squid with mountain vegetables, and lightly charred flounder fin. It's tempting—and rewarding—to cobble together a meal from those little dishes, but they can add up, and the menu is worth exploring in full. Sushi and chirashi boast perfectly seasoned rice, tempura is cloud-light, and noodle soups are eminently comforting.
This article appears in our May 2016 issue of Washingtonian.