Terrell Place has gone from typical office lobby to modern art installation.
The walls of the D.C. landmark, which was the site of a lunch counter protest against segregation in the 1950s and now houses office space and retail, are now covered with motion-activated media that bring the space to life.
Terrell Place, Washington D.C. (for Beacon Capital Partners) from ESI Design on Vimeo.
Depending on the time of the day, the LED screens will display one of three scenes. The first, 'Seasons,' is an ode to Washington's beloved cherry blossoms, complete with blooming petals and butterflies. 'Color Play' features vibrant firework-esque patterns that react to varying levels of activity. 'Cityscape' shows off some of D.C.'s most iconic buildings and statues. The building partnered with ESI Design to bring the giant screens to life.
The main corridor will feature a soundtrack of ambient noises to further enhance the multimedia experience.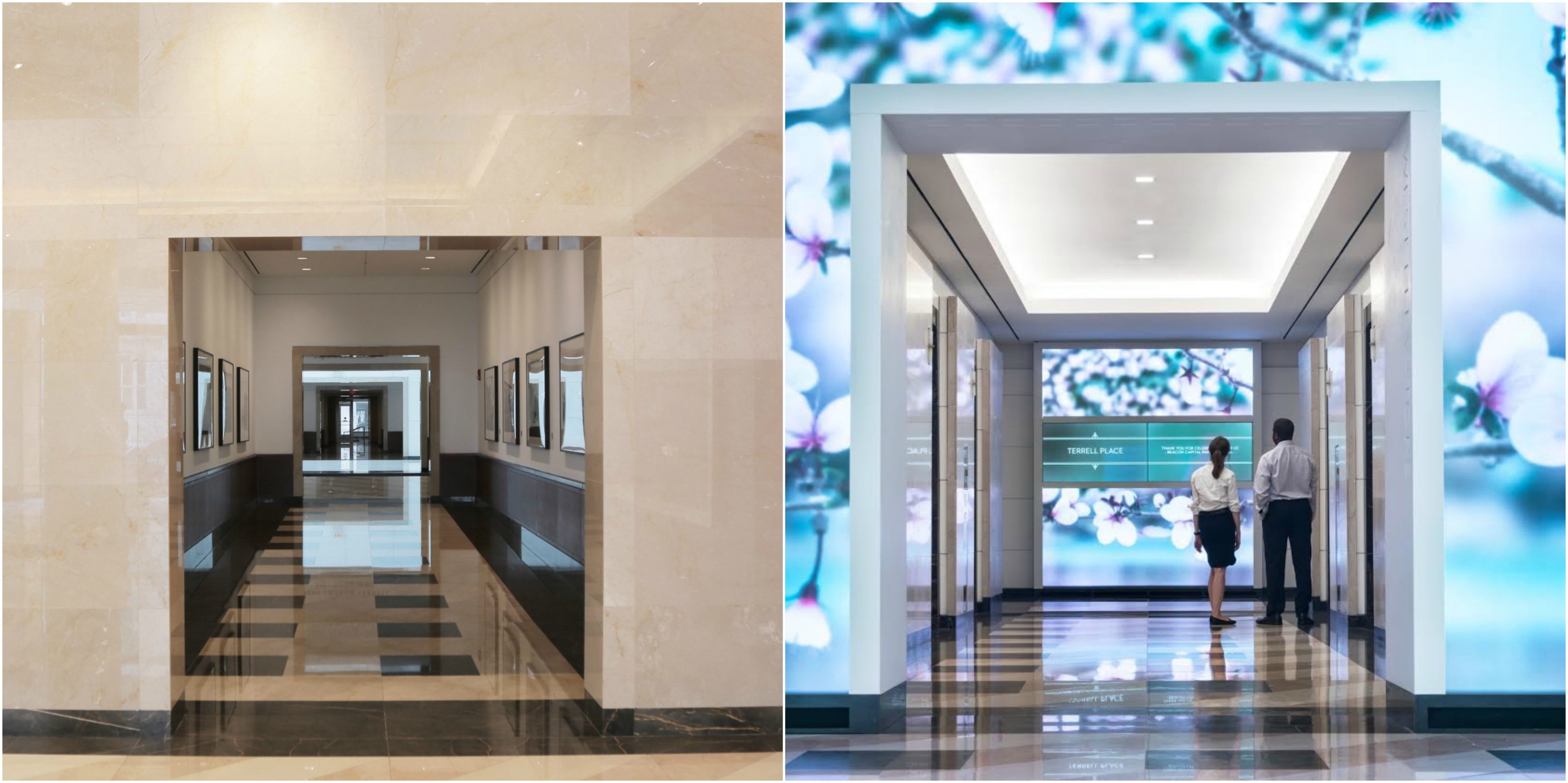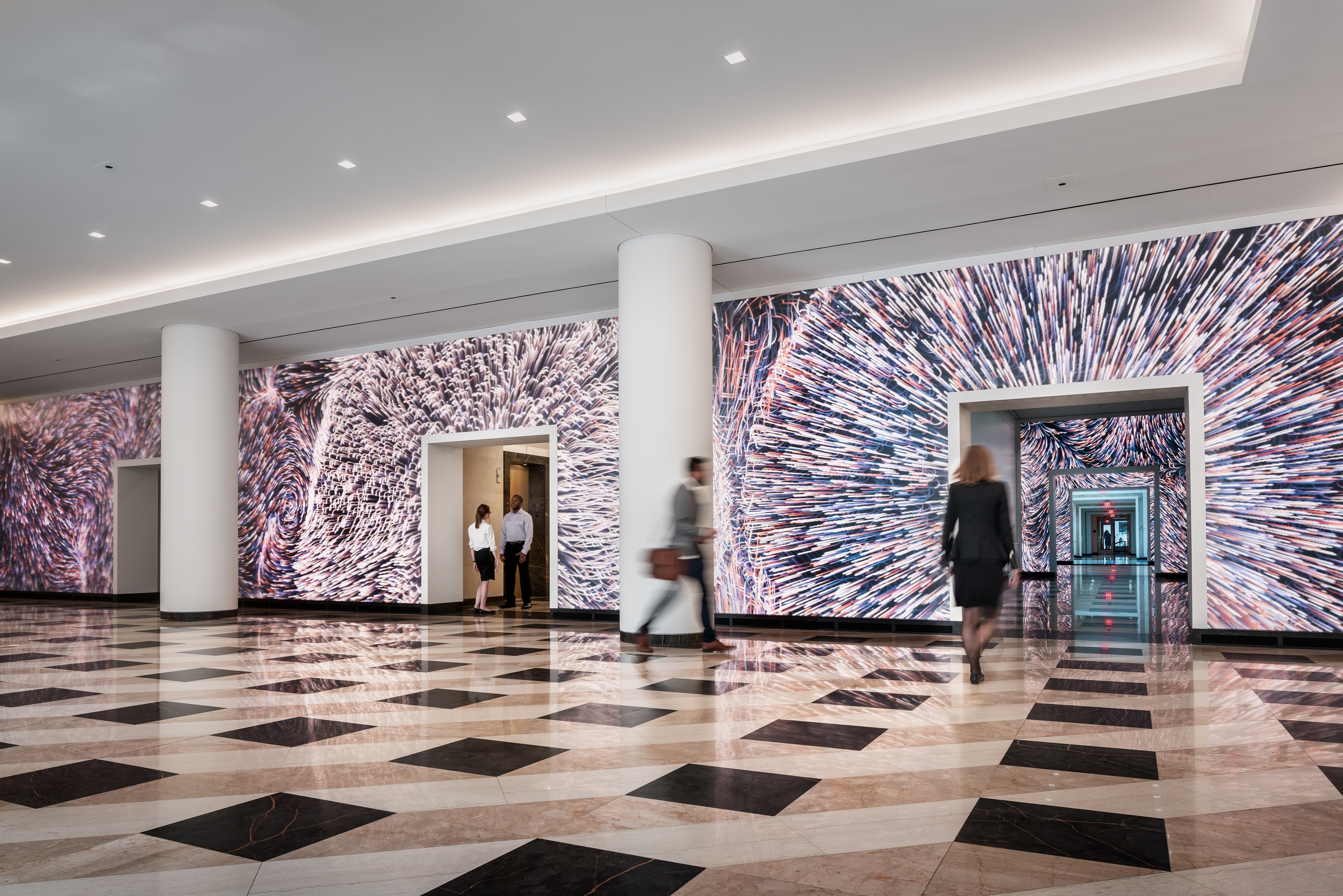 Luckily, Terrell Place's windows provide a good view of the new scenery. Whether you're passing by or walking through, your morning commute just got a little prettier.