The fact that Carolyn Howell and Donte Young hail from different cities made for the perfect engagement shoot theme. Take a peek below at their DC vs. Baltimore portraits that Tunji Sarumi snapped of them in both cities.
Like B&G on Facebook | Follow B&G on Instagram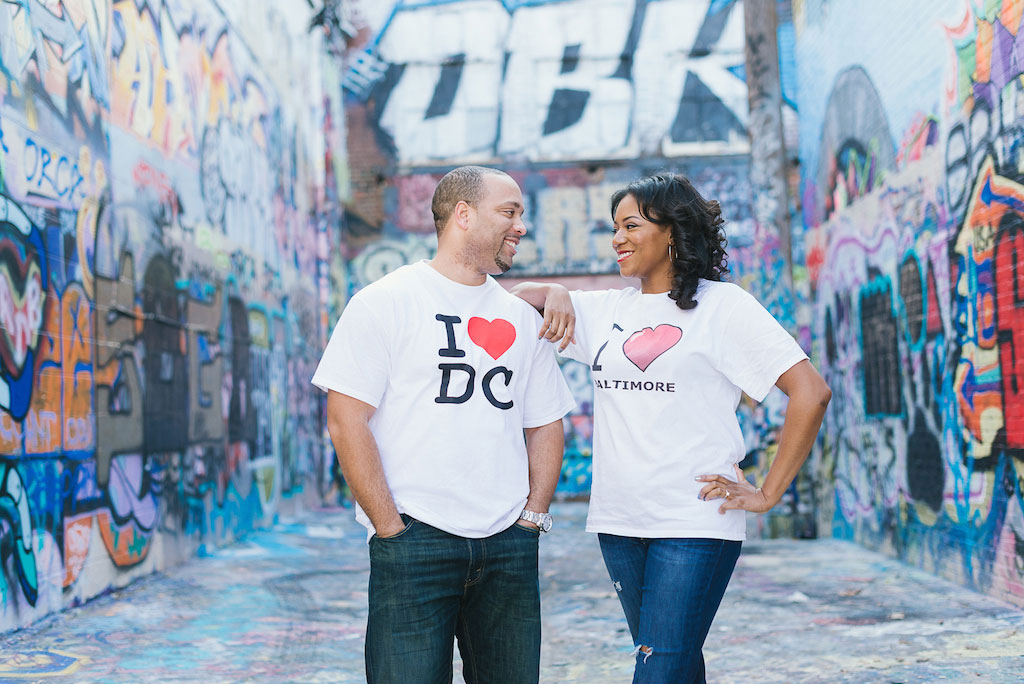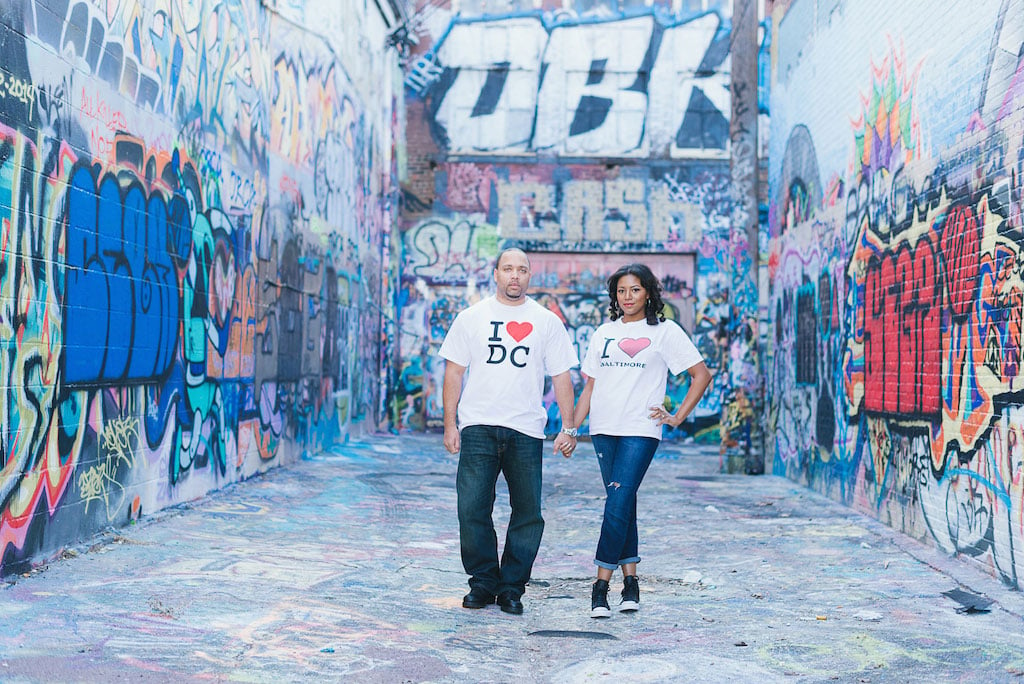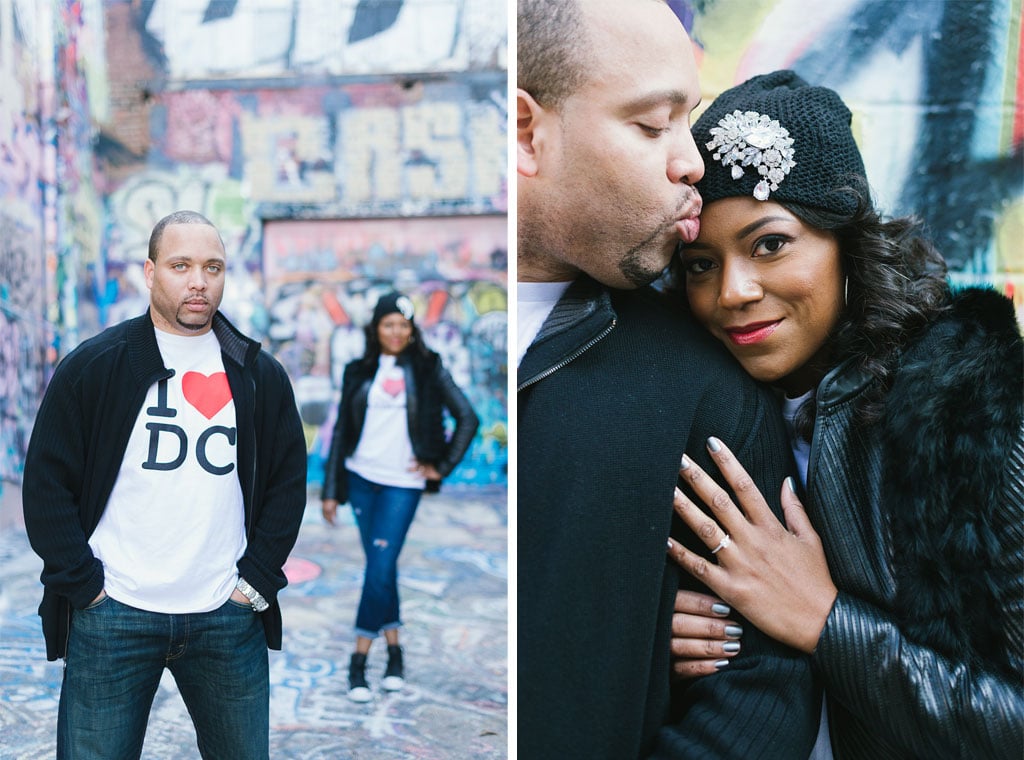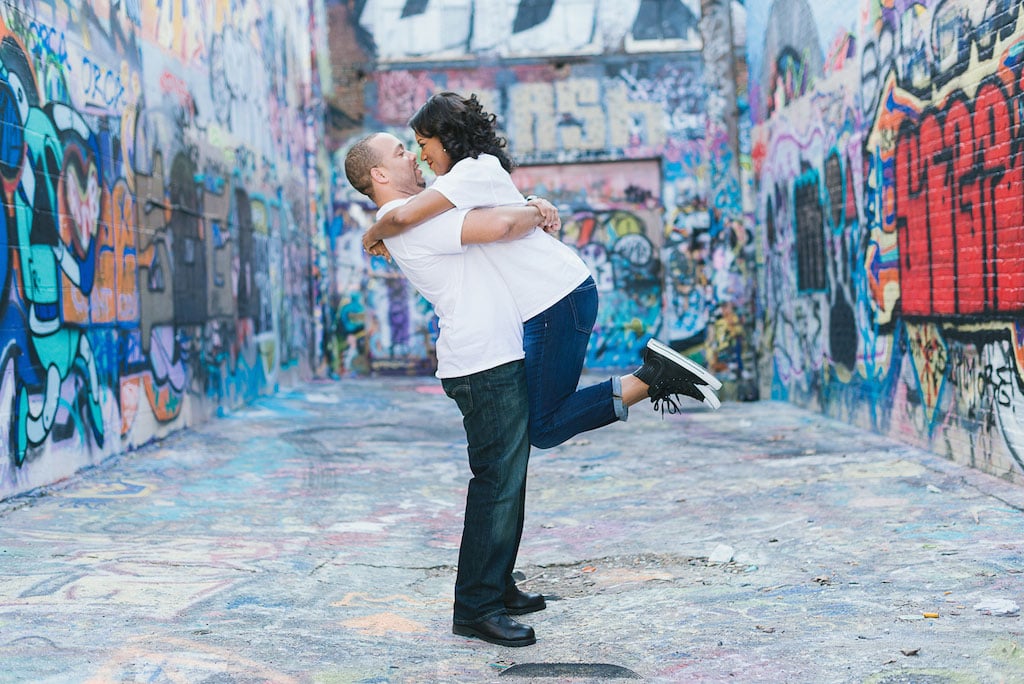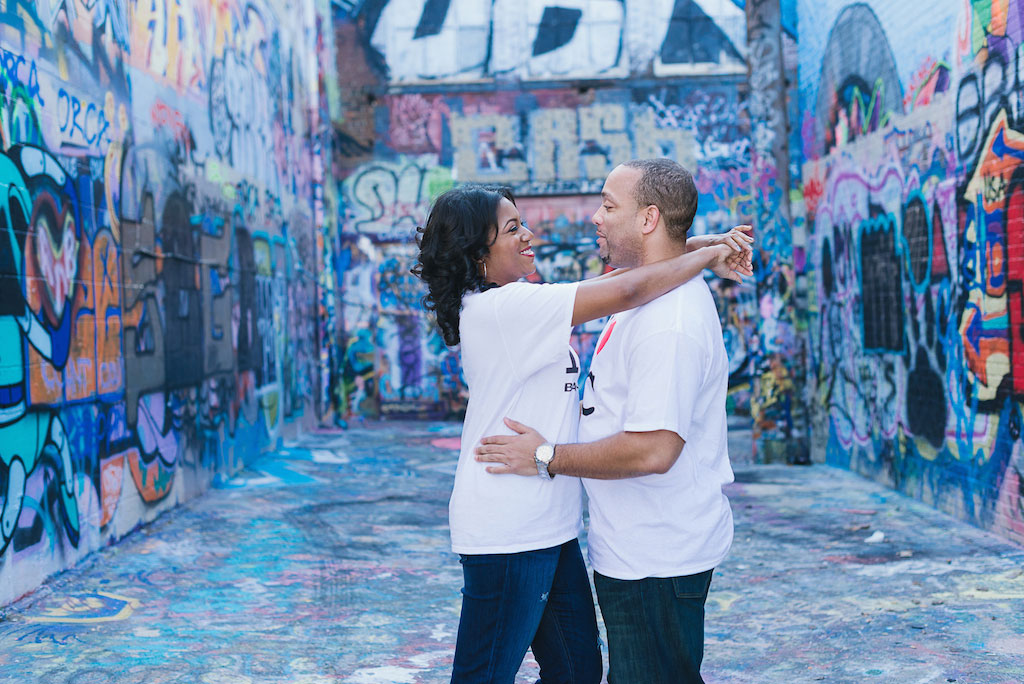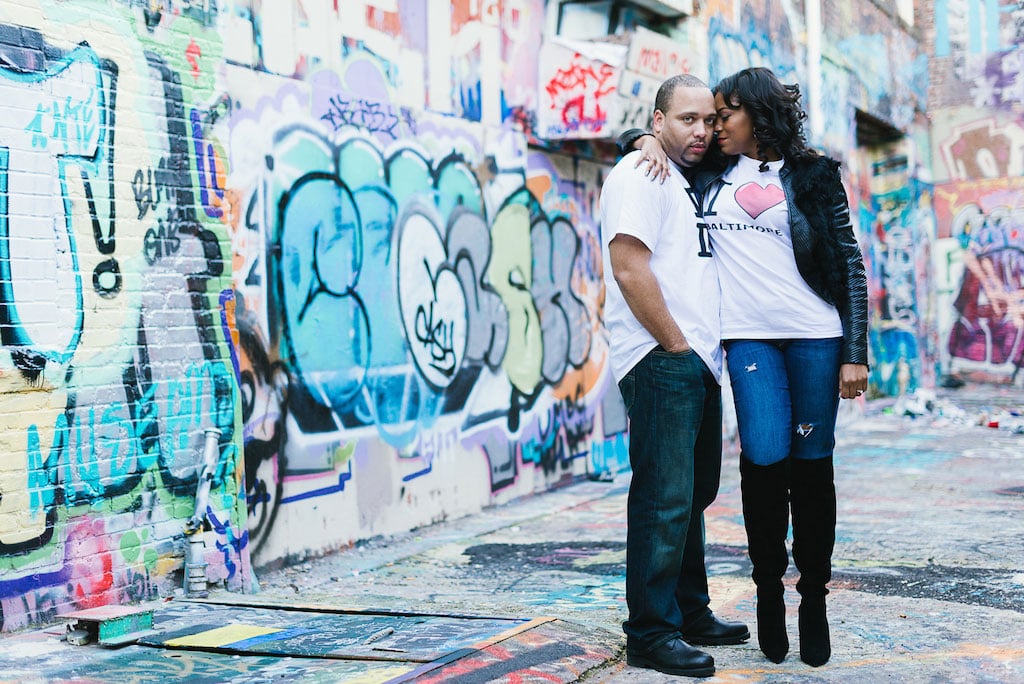 When Carolyn came across Donte's profile on blackpeoplemeet.com, she was intrigued. "I thought he was really handsome in his photos online," she says. "Also, I loved that he seemed so family oriented. That came across in his profile." In return, Donte thought Carolyn was a "cutie pie" with a lovely smile, so they pair set a first date for a restaurant in Columbia. Both were nervous, but that didn't prevent them from spending the night flirting and wishing the date would never end.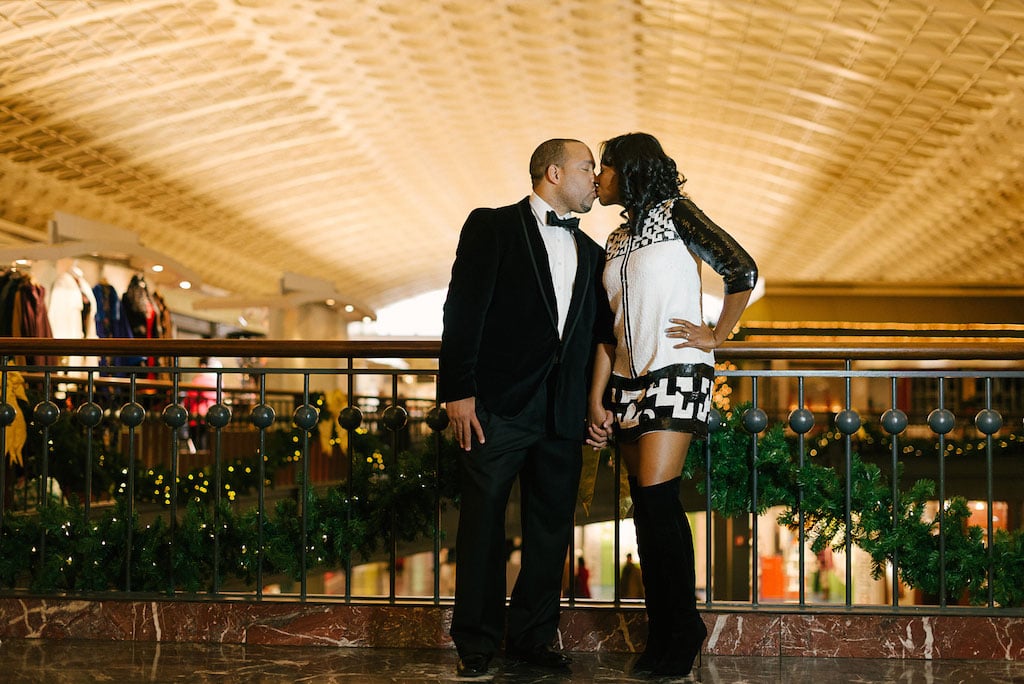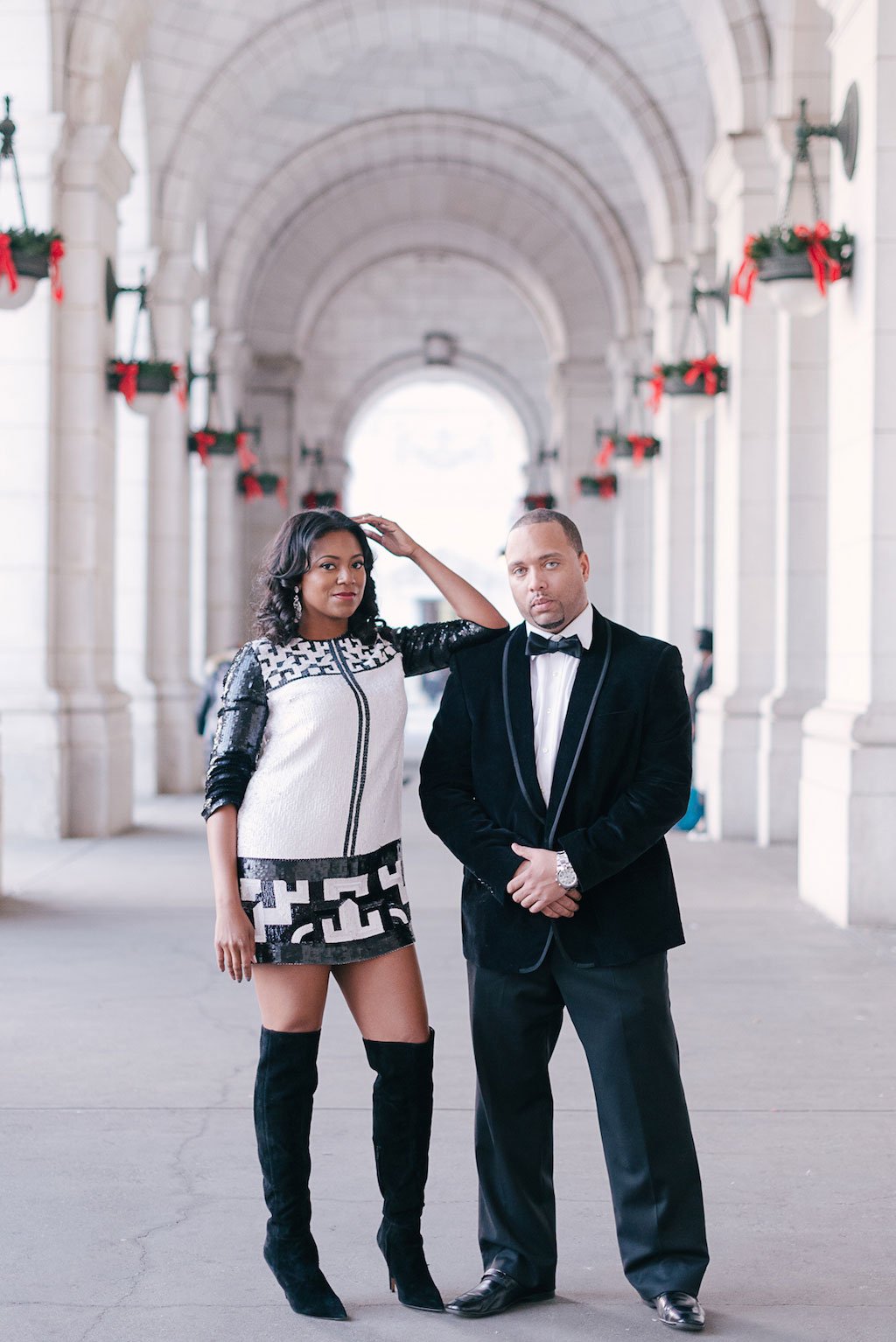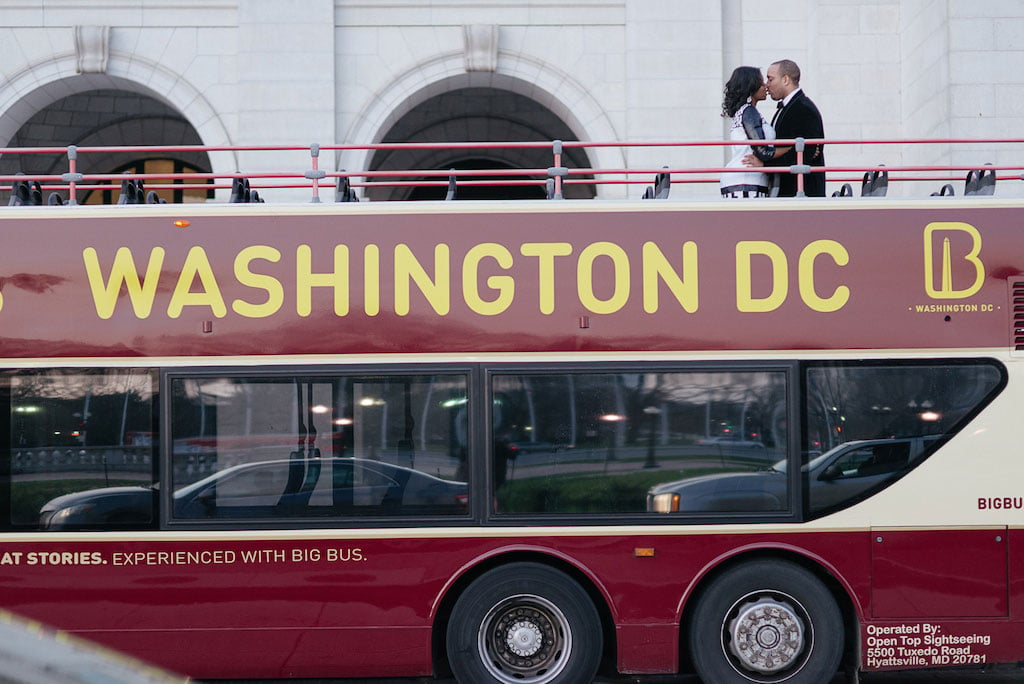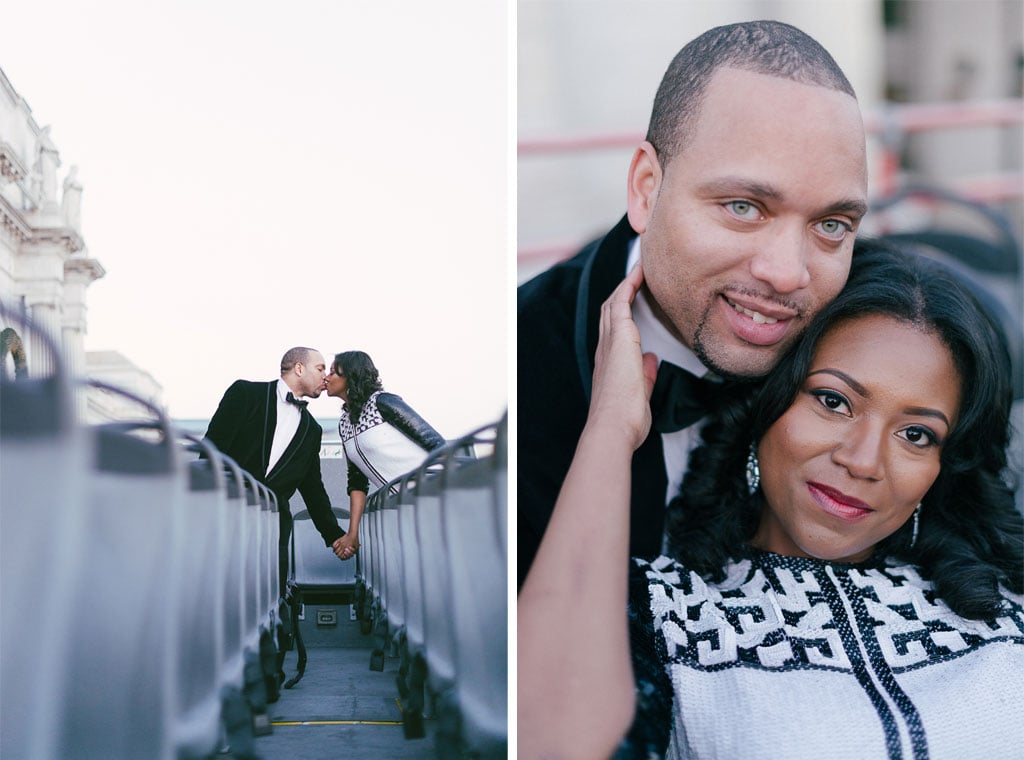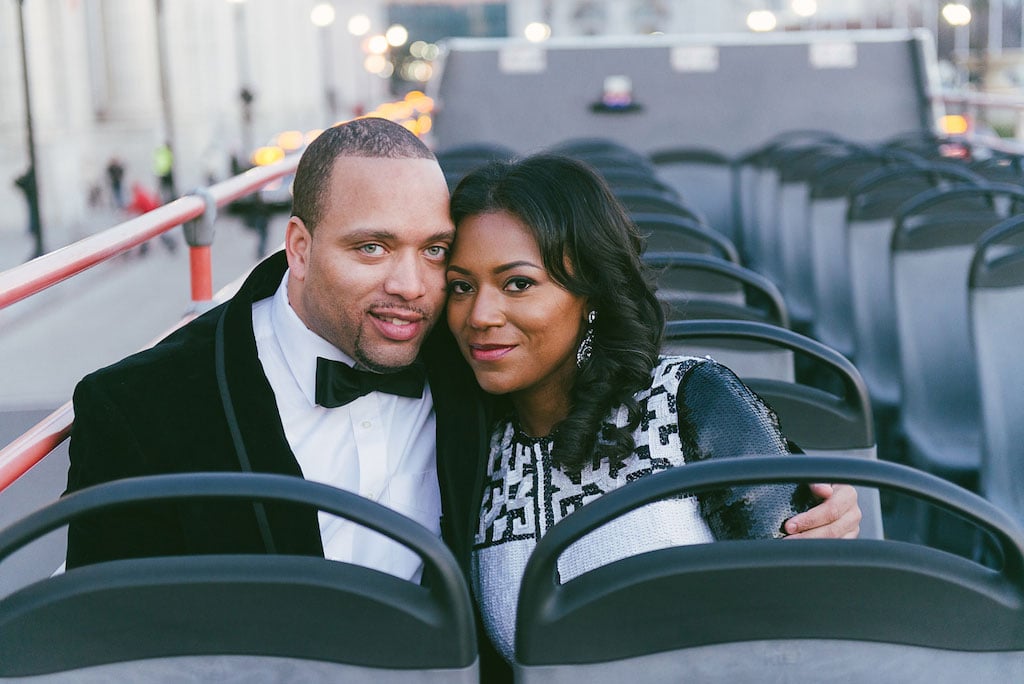 For their three-year anniversary, Donte had told Carolyn that they'd go out for dinner and a massage. When Carolyn walked in the door from work, however, she found a dozen white roses at the bottom of the stairs, with rose petals leading her upstairs. In the living room, she noticed the TV remote on the floor surrounded by a heart-shaped pile of rose petals and a sign that instructed her to turn on the television. When she pressed the power button, a slideshow of their relationship started playing to R. Kelly's "Forever." The slideshow ended on a photo of an engagement ring, at which point Donte appeared in a suit and got down on one knee.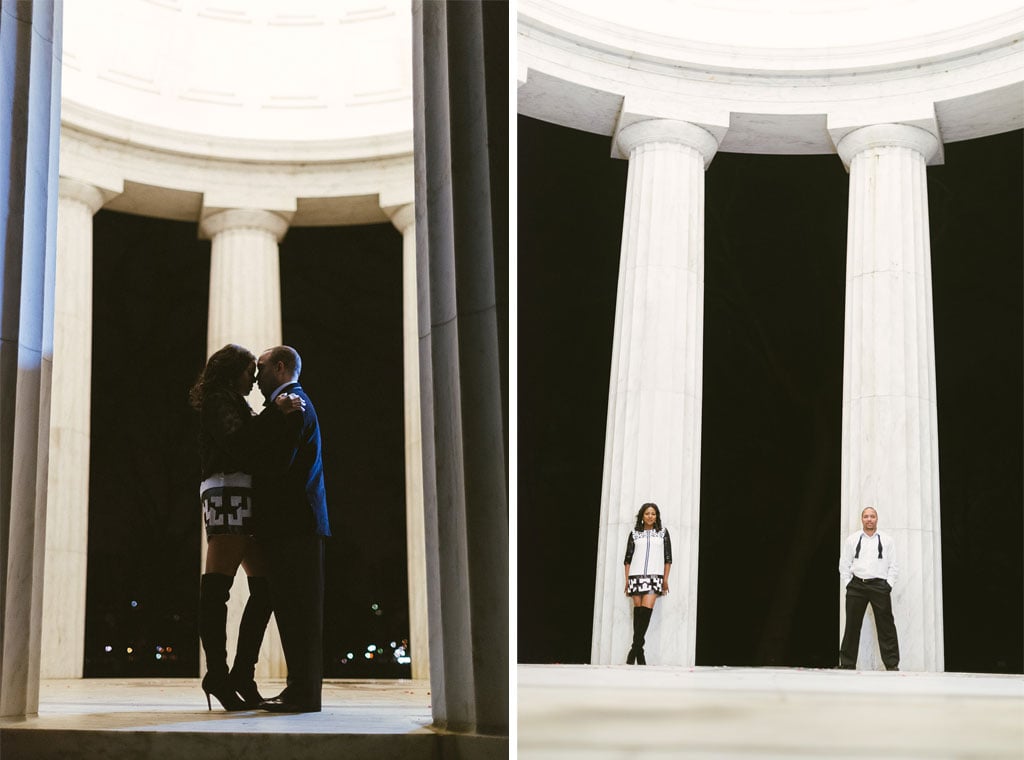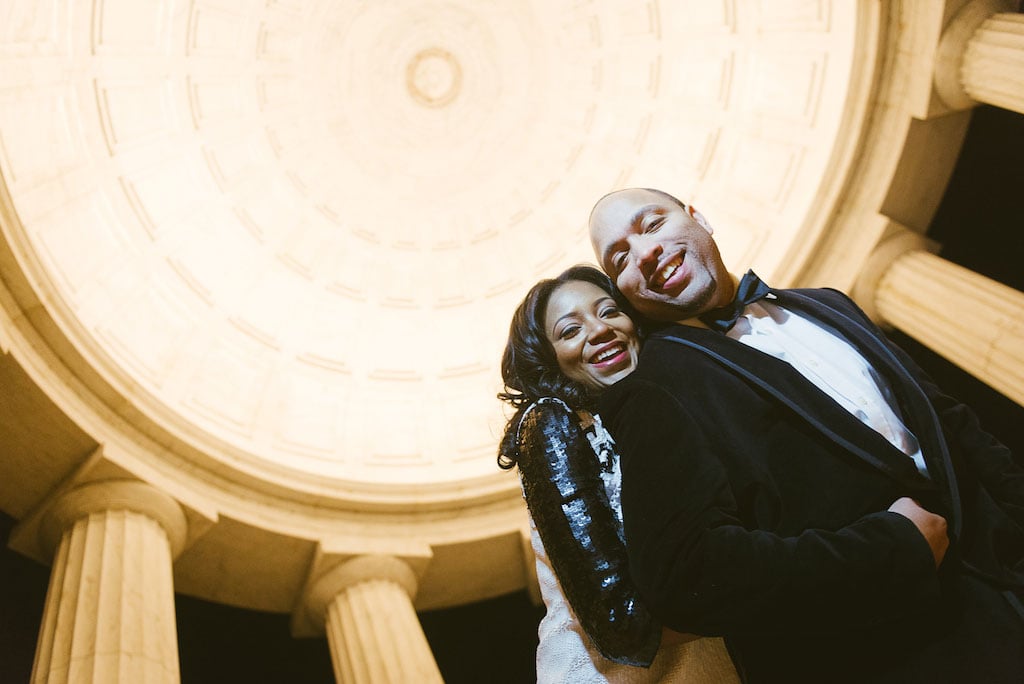 Because Donte is a Baltimore native and Carolyn is from DC, the two decided to have a "Battle of the Beltway" themed engagement shoot with Tunji Sarumi. They started at Graffiti Alley in Baltimore in opposing "I Heart Baltimore" and "I Heart DC" t-shirts before heading to snap some stylish portraits at Union Station. The couple ended the shoot down at the monuments after dark, finishing their portrait session with a classic tribute to DC. Donte and Carolyn wed in September 2015 at Georgetown's Sequoia.