The unabashed embracing of vivid colors is part of what made us fall in love with Linsey Sledge and Jason Hugo's stunning Virginia wedding, along with their totally breathtaking portraits. Take a look at their day in the photos below by Katelyn James.
Like B&G on Facebook | Follow B&G on Instagram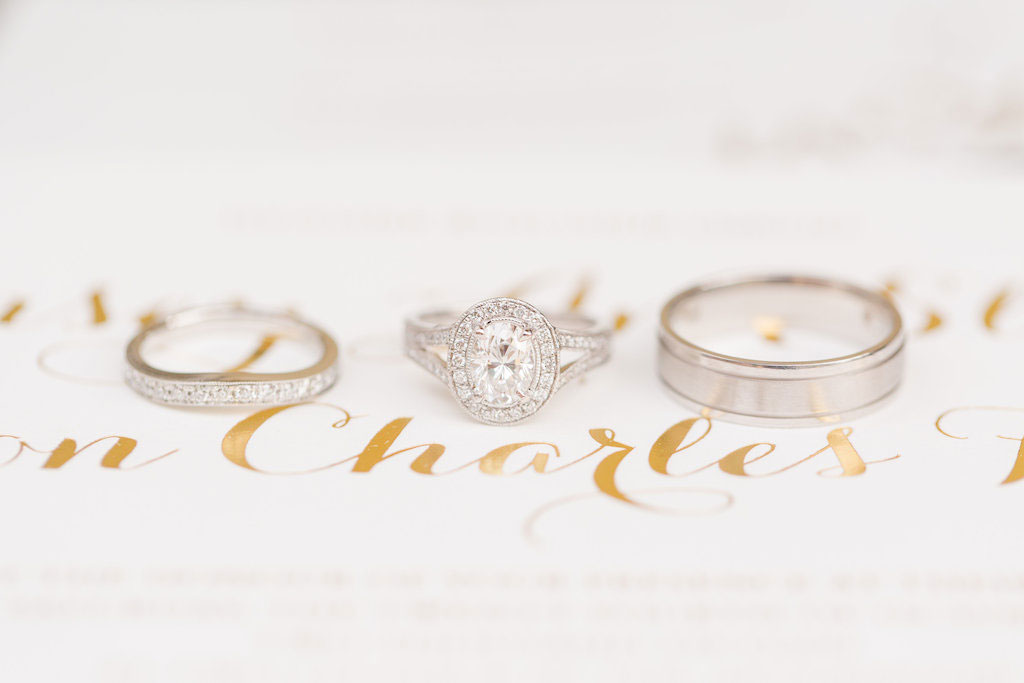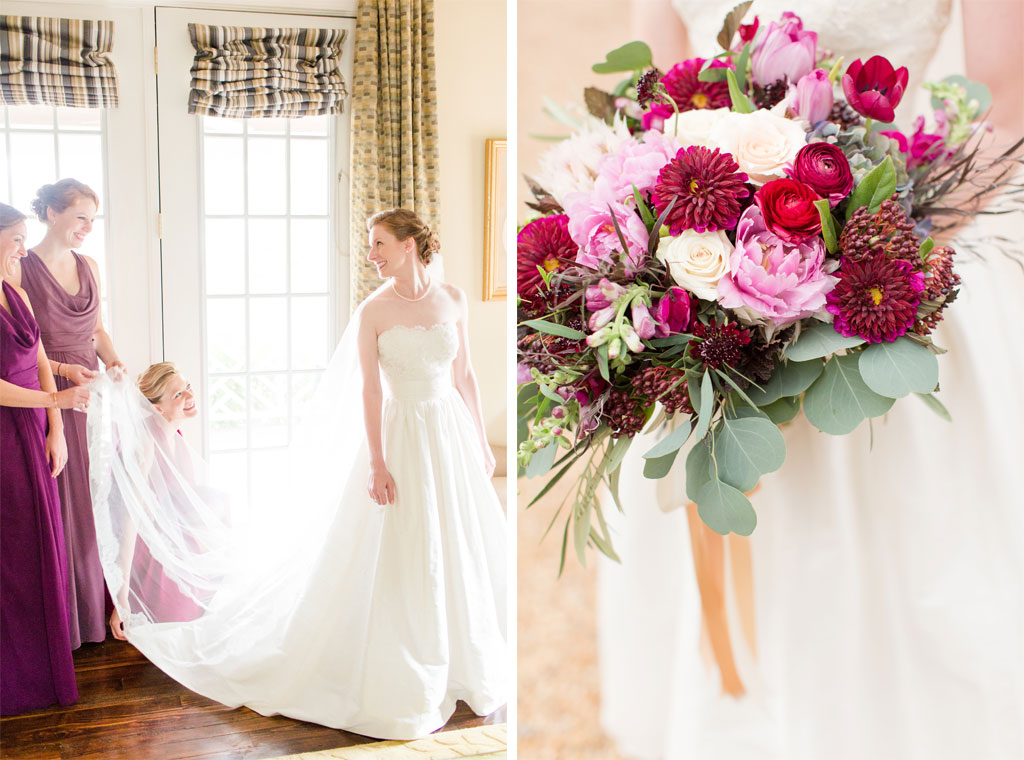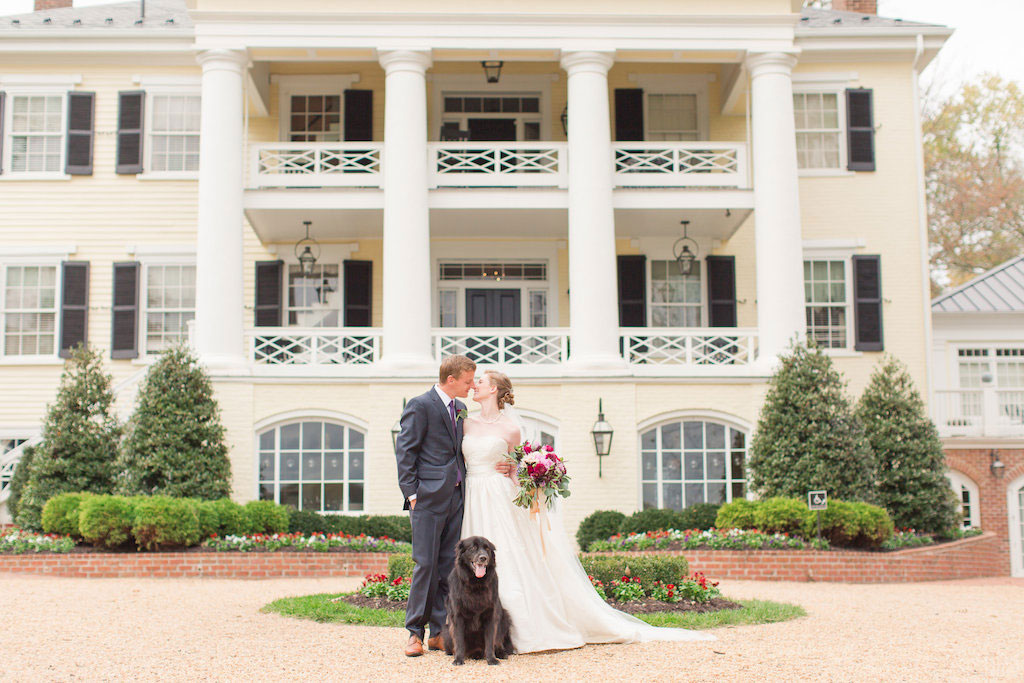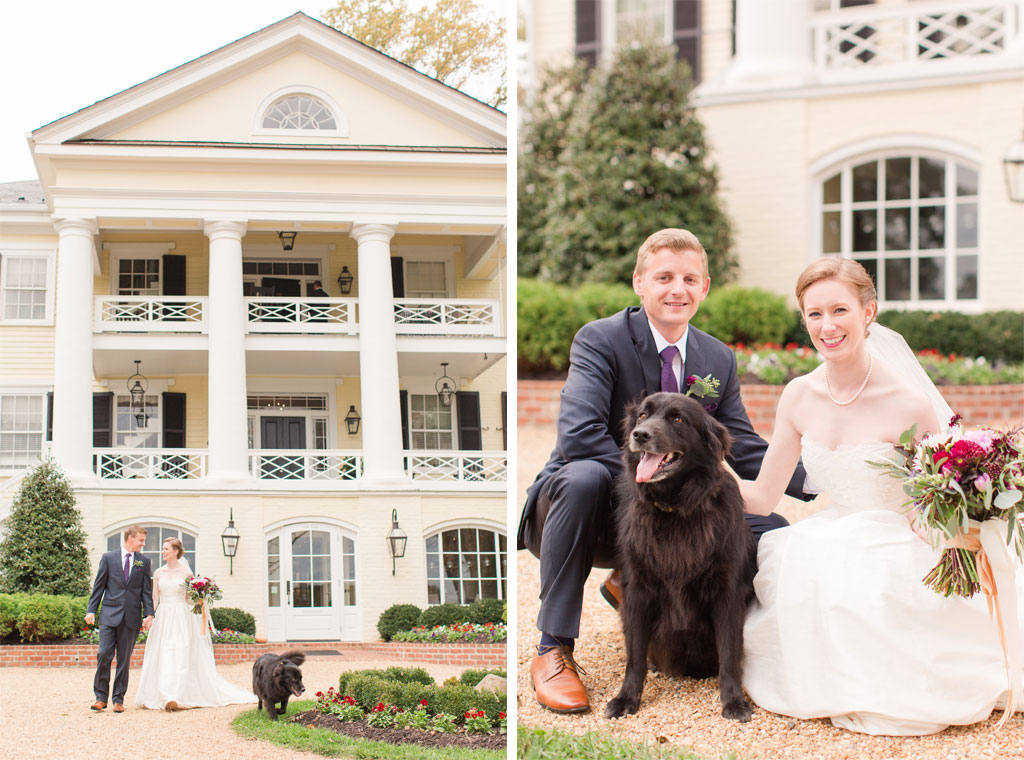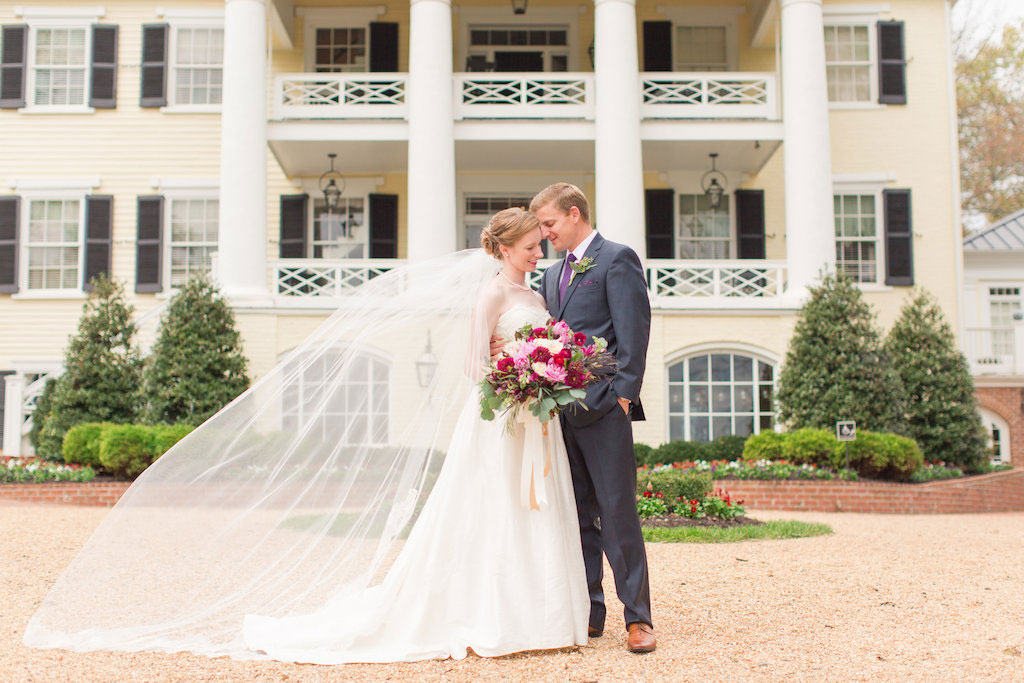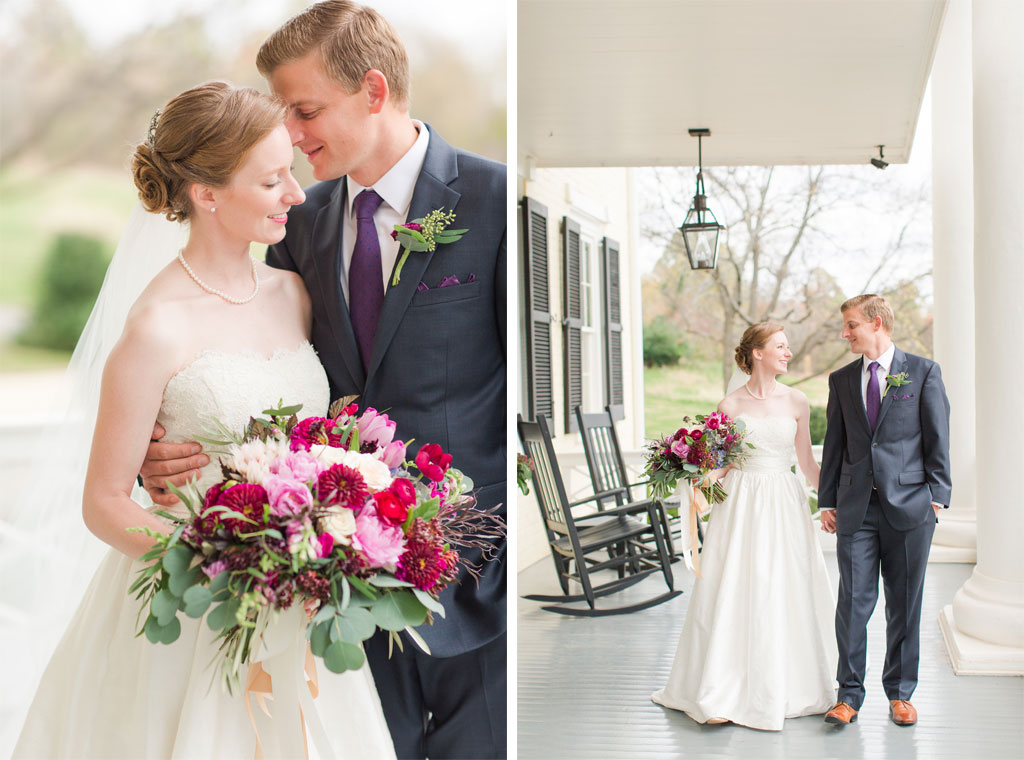 Linsey was a consultant who was assigned to work at the company in downtown DC where Jason worked. They were both toiling away before the Fourth of July weekend after the rest of the office had emptied, so Jason walked over to Linsey's desk, four cubicles away from his own, to tell her that they should get out of there to go enjoy the weekend. "Linsey is extremely hard working," says Jason. "And as a result, she was always leaving the office late. It gave me an excuse to come up to her while no one else was working to get to know her a bit more." A first date at a comedy club soon followed.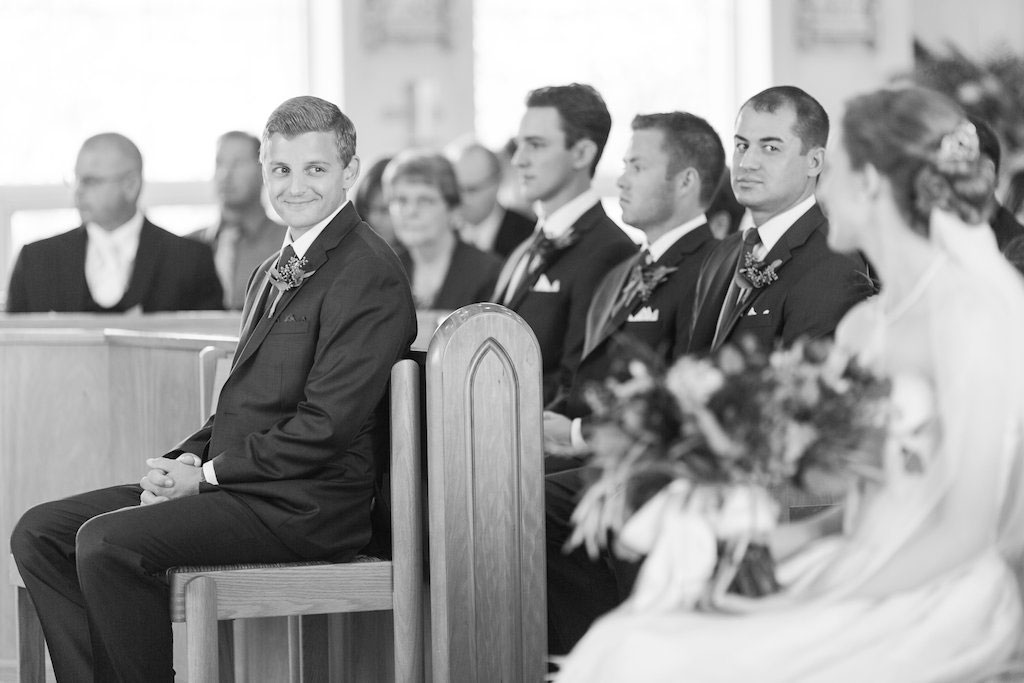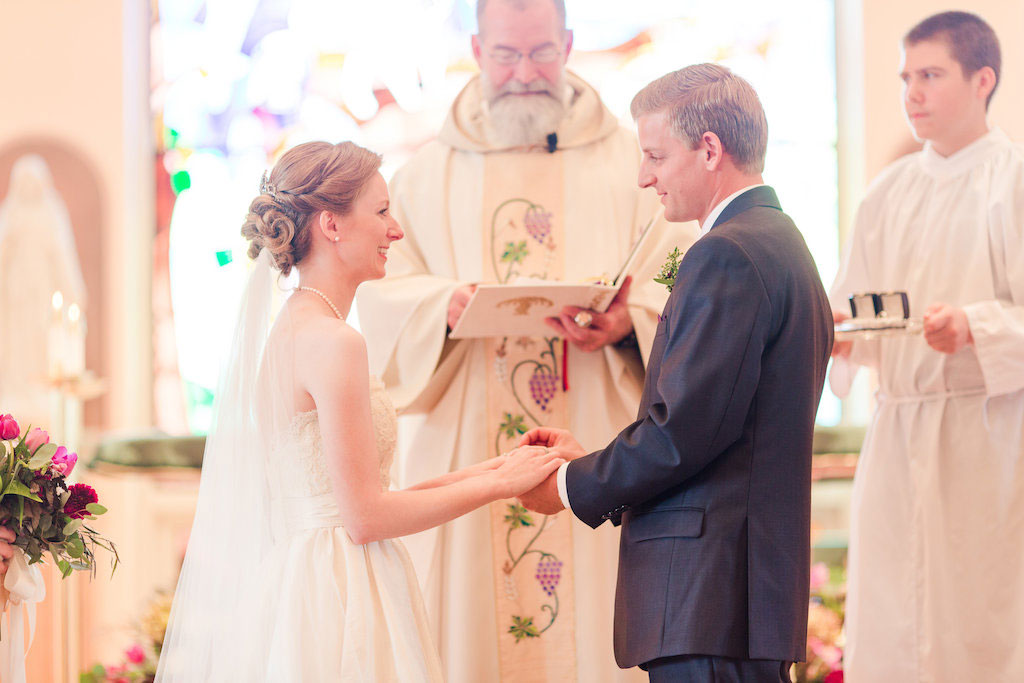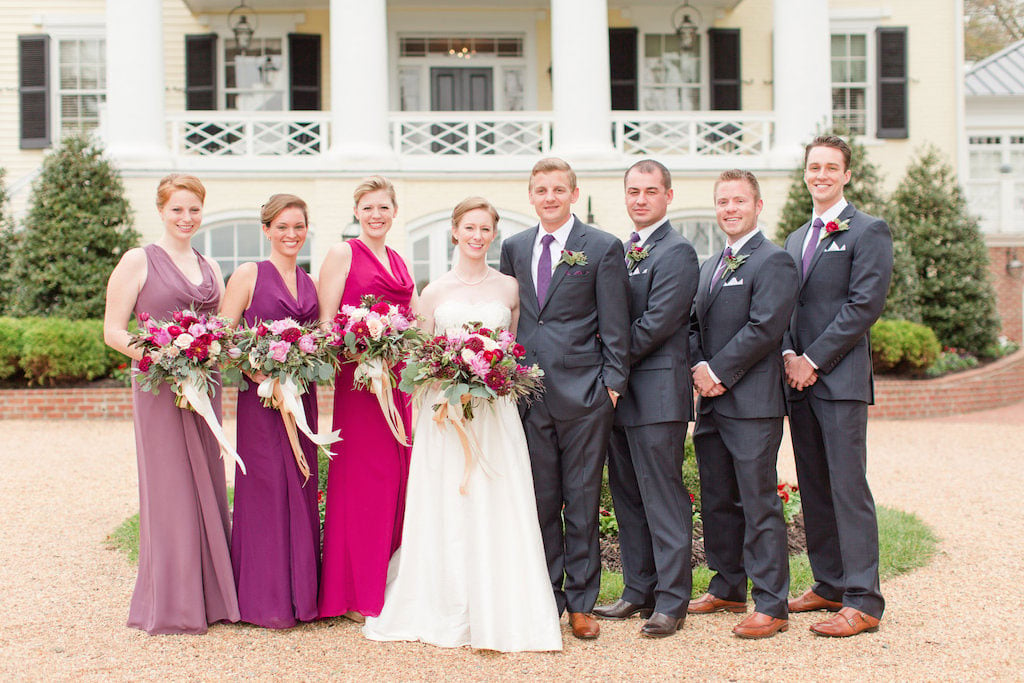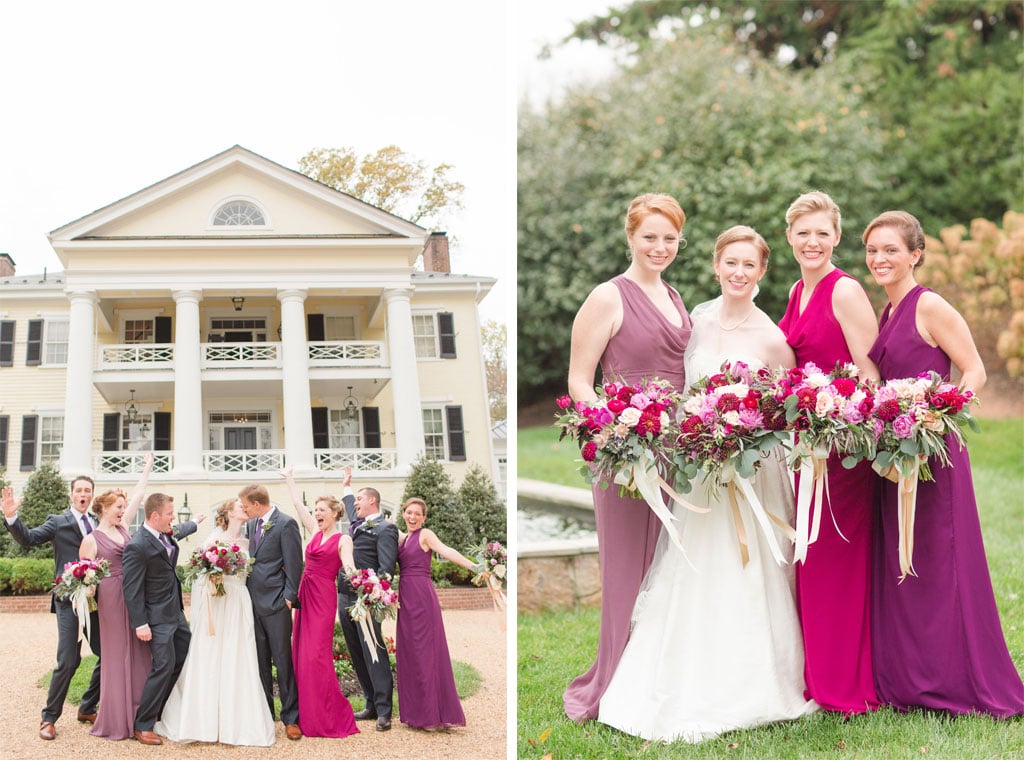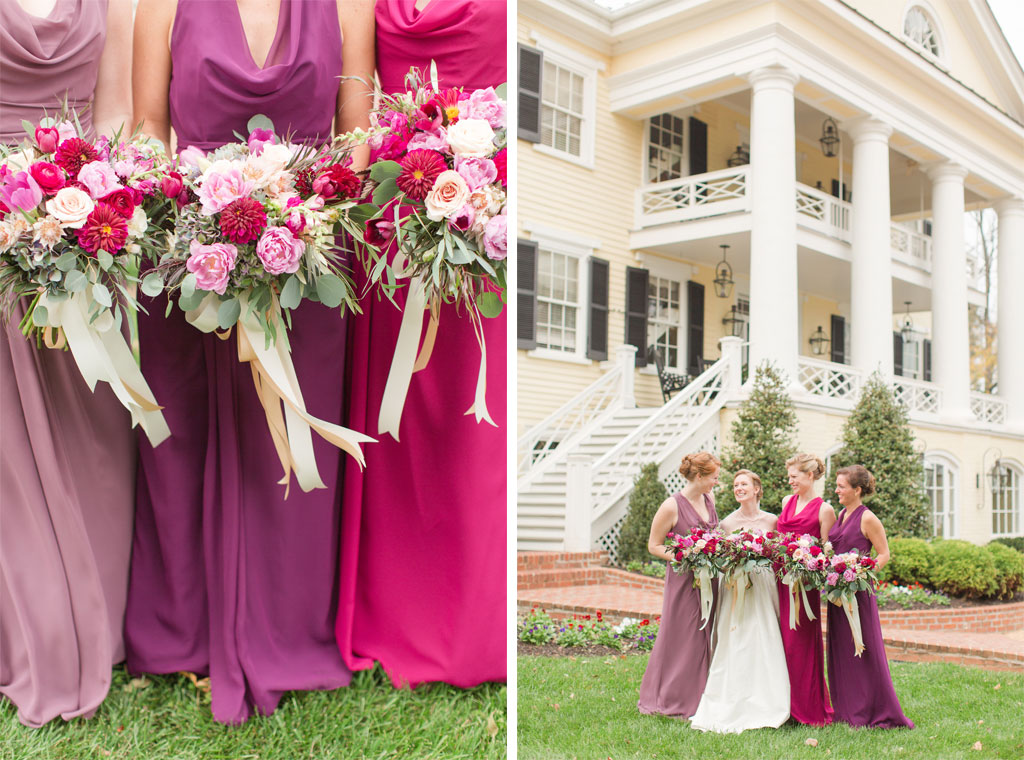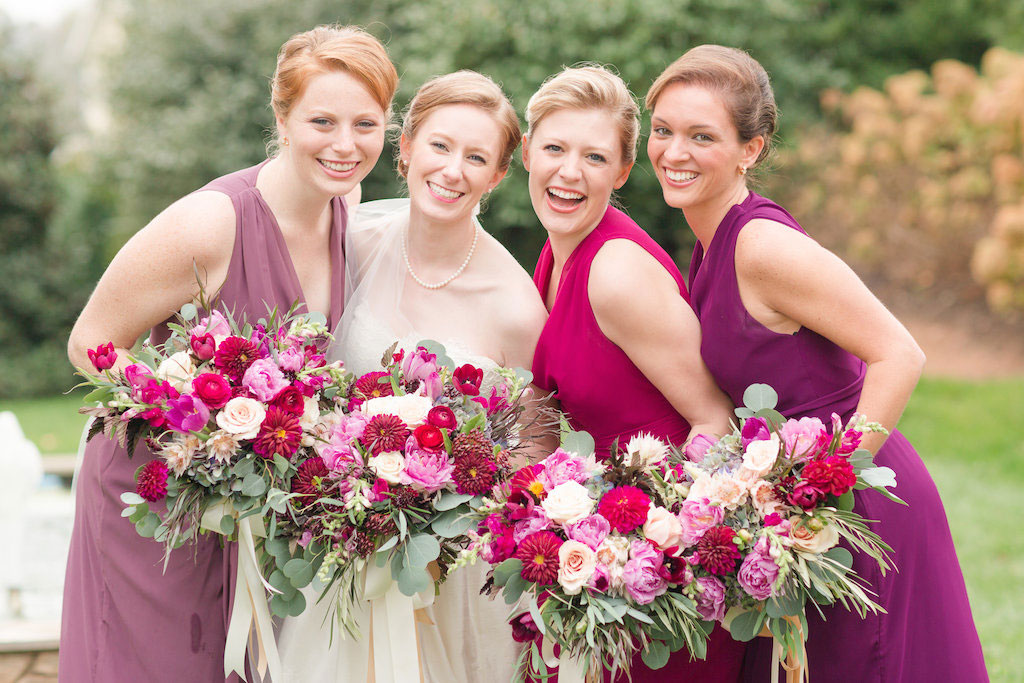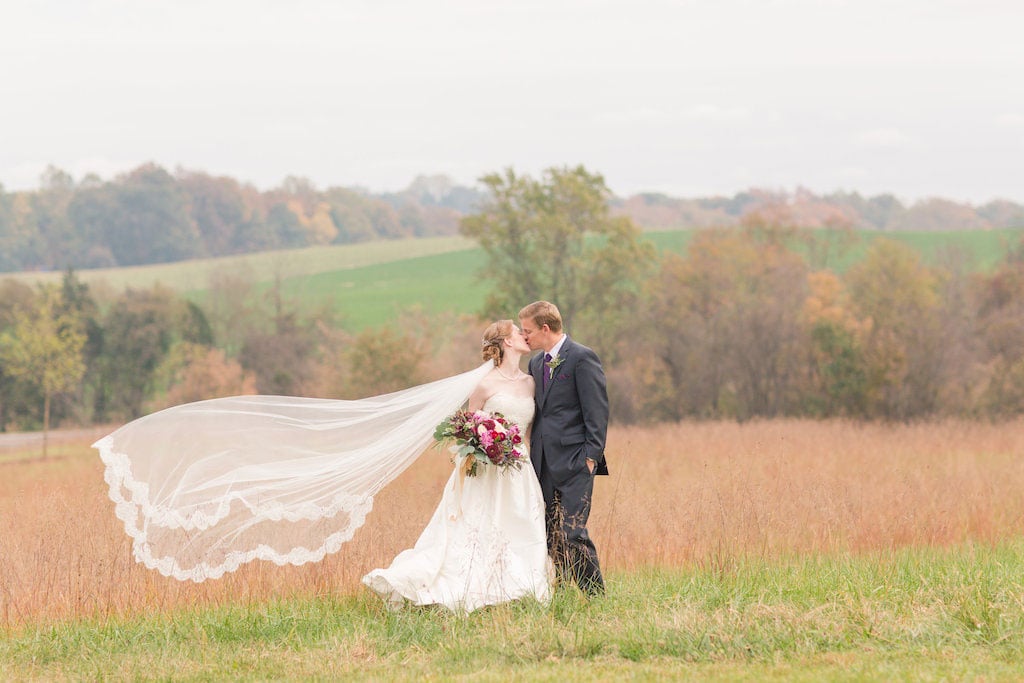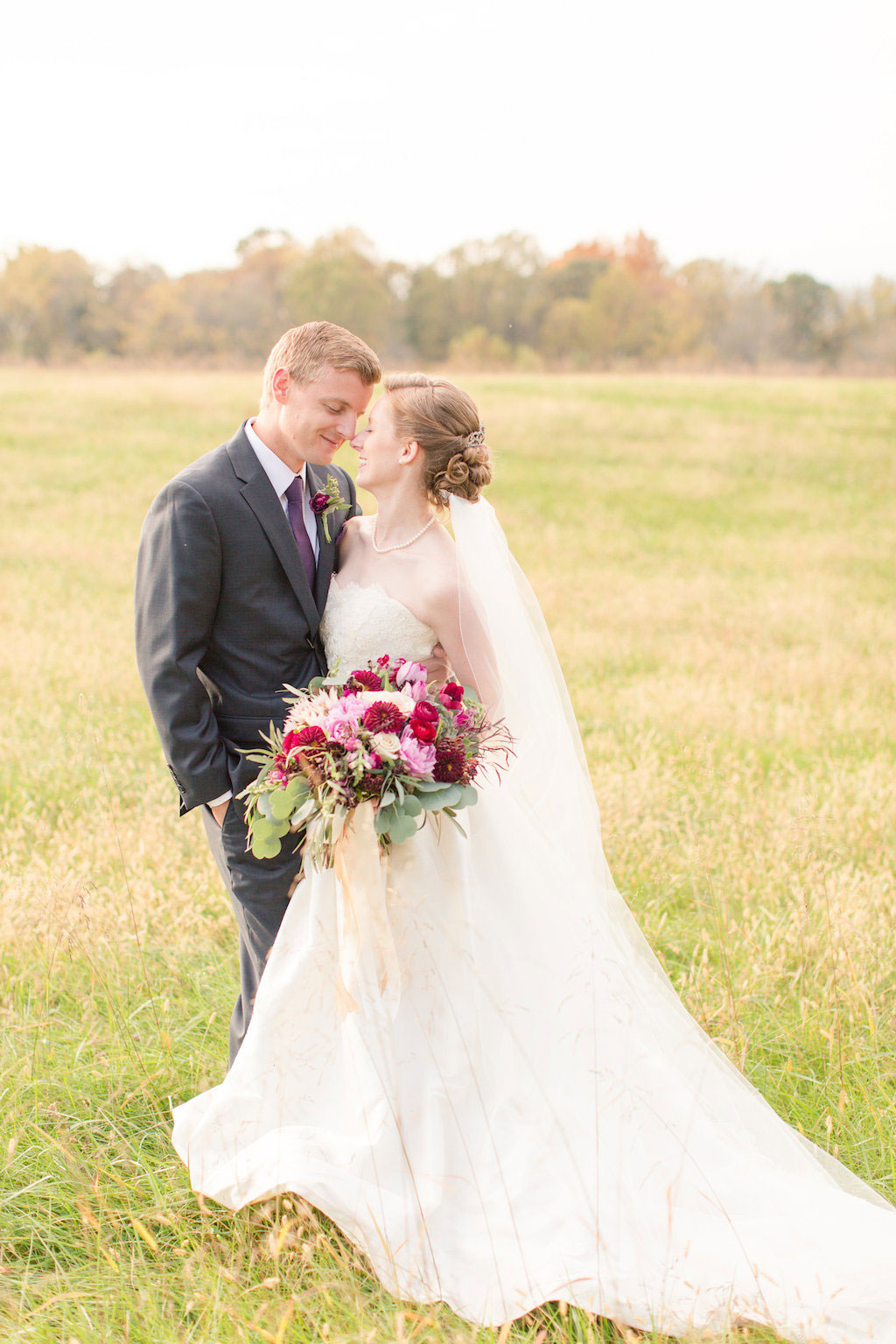 They'd dated for two years when Jason and Linsey took a trip to his parent's cabin in Michigan. By chance, their hike on the last day of the trip took them to Chapel Falls, where Jason pulled out a diamond ring and asked her to marry him. Linsey was so stunned that the first words out of her mouth were, "Are you sure?" but her shock quickly turned to joy.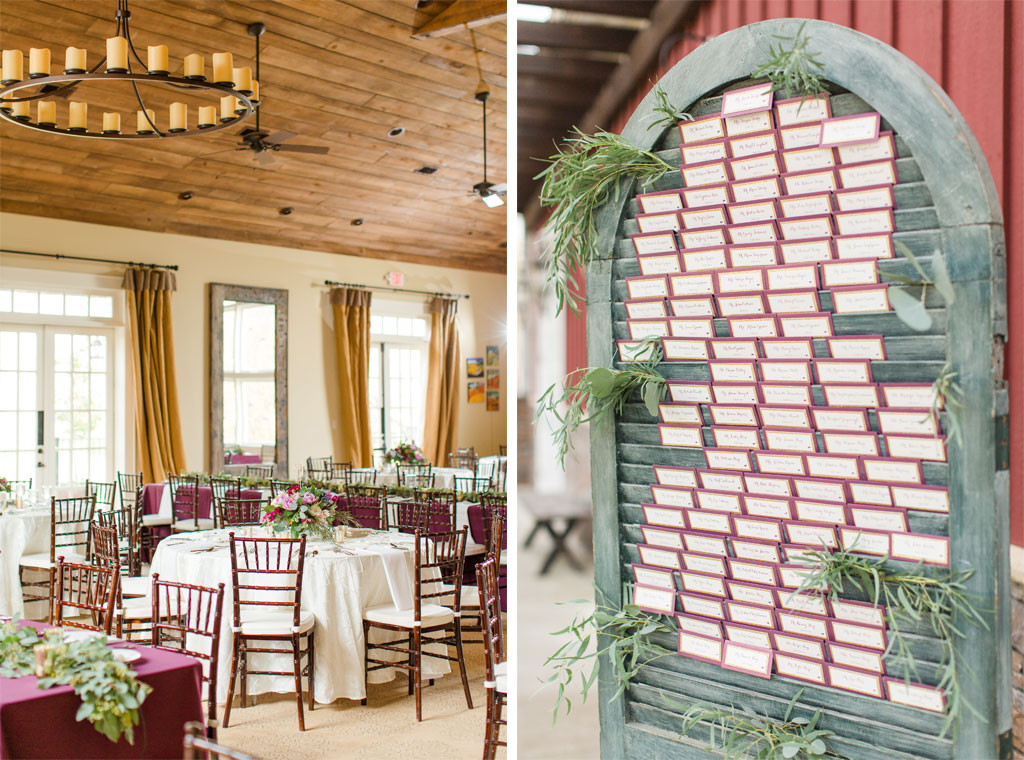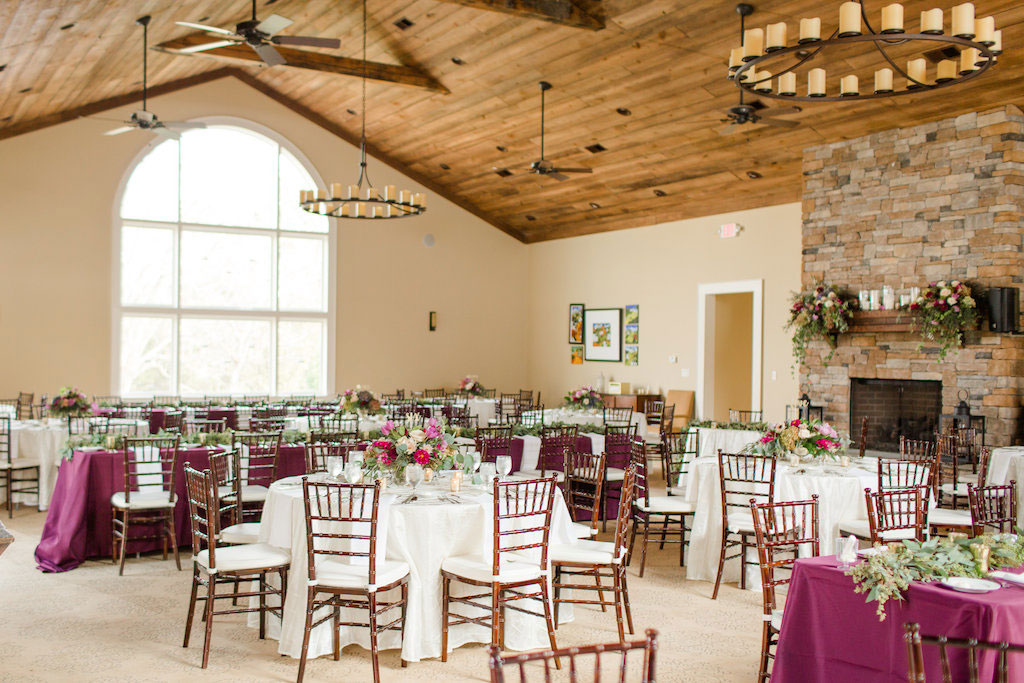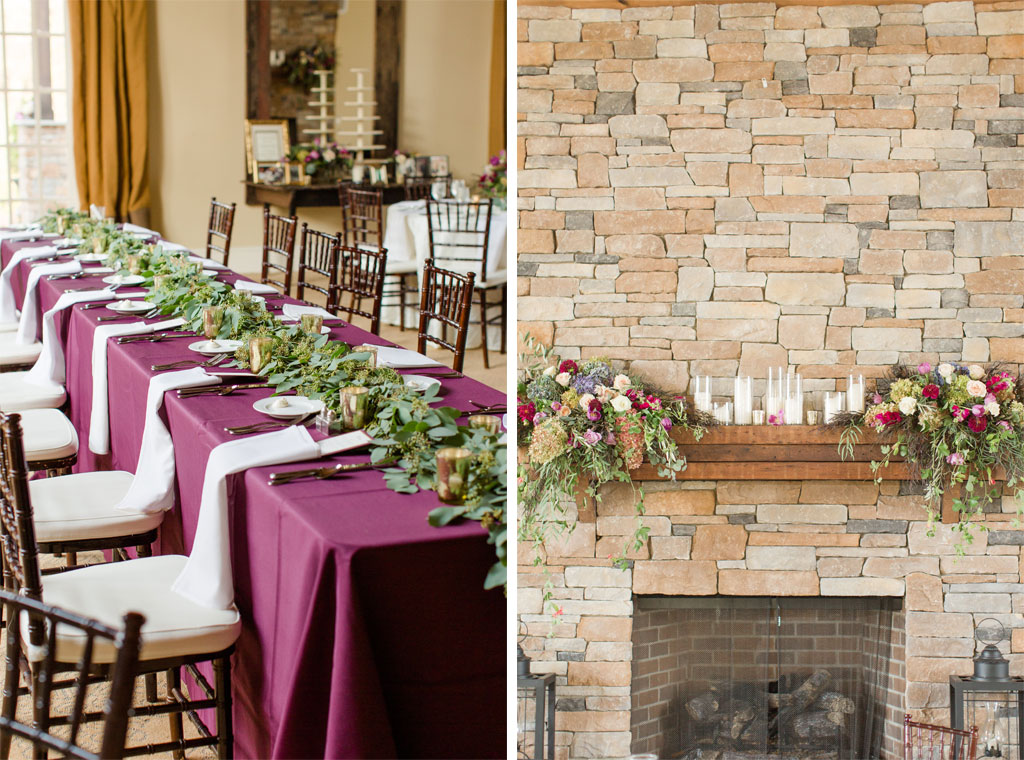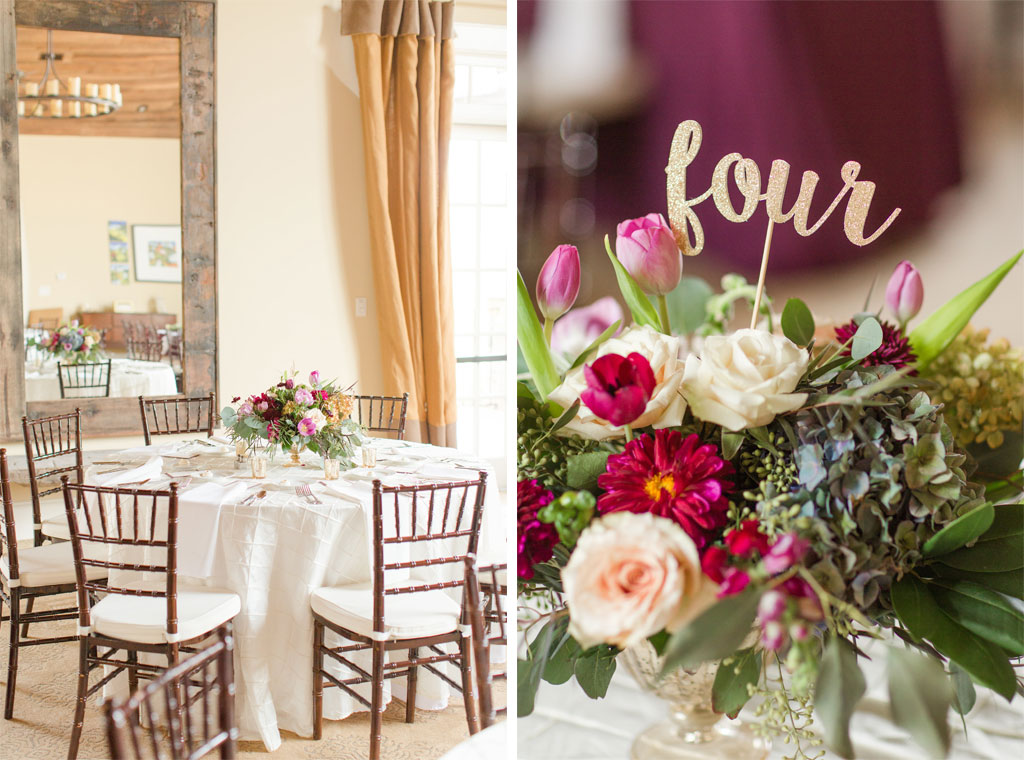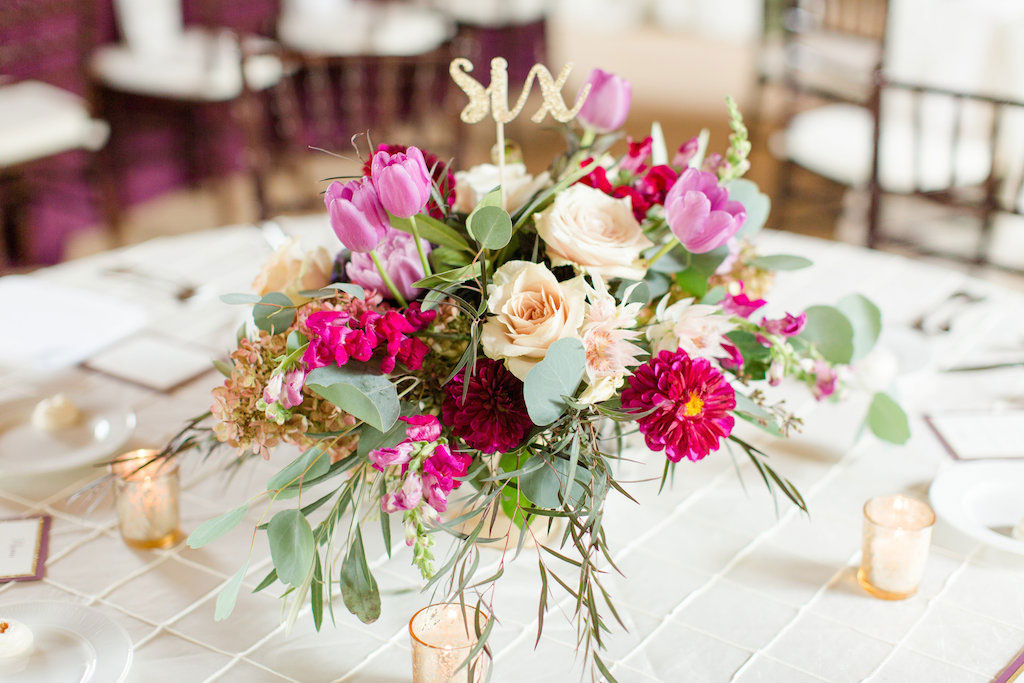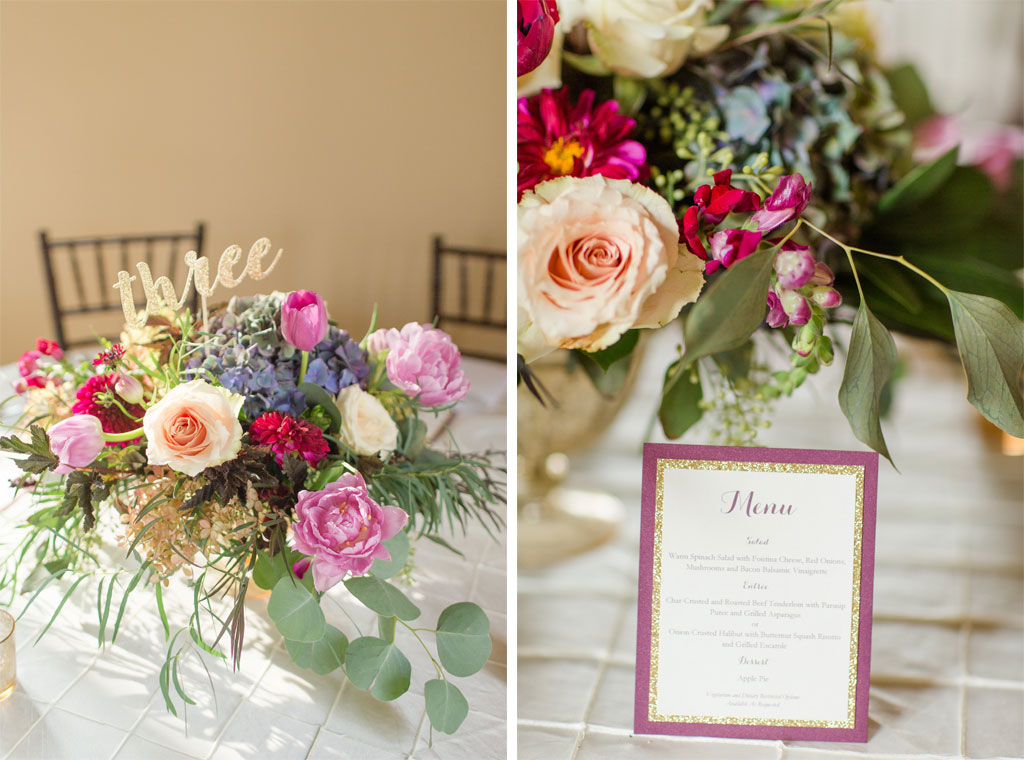 For their fall wedding in Virginia, the pair planned a berry-red celebration. Riley, the dog Jason had rescued off the side of the road in college, joined the pair during their first look, and later on the dance floor. Linsey's aunt was her hair dresser for the day, and used a tiara that Linsey's grandmother had worn into her updo.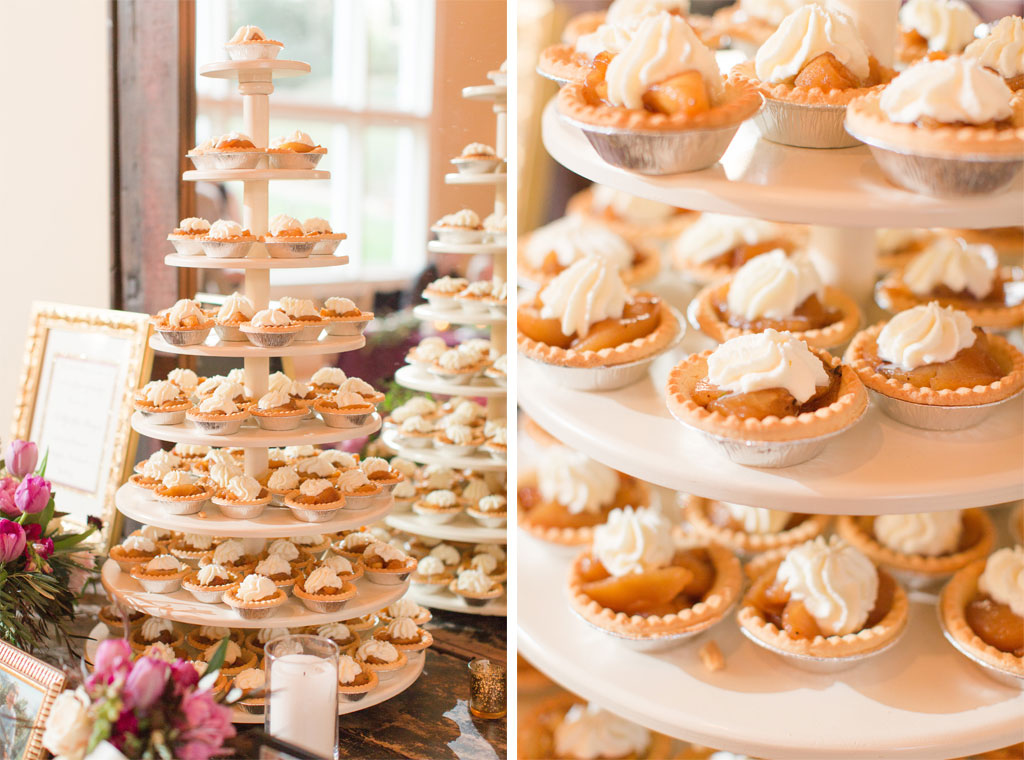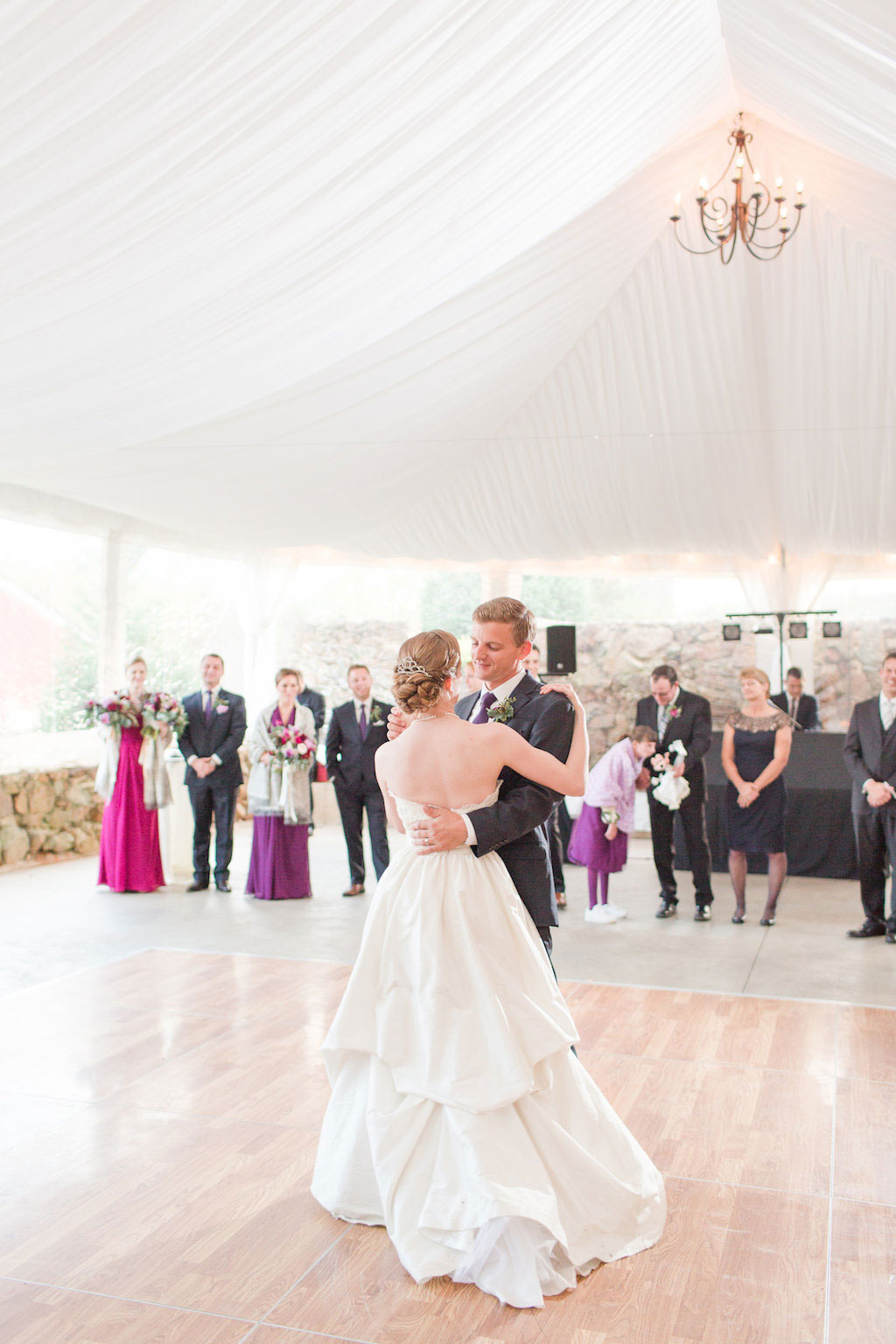 Gorgeous arrangements of ranunculus, dahlias, roses, and eucalyptus filled the reception, which was topped off with mini apple pies. After dancing to "Not With Haste" by Mumford and Sons, the pair departed with plans to honeymoon in Costa Rica.
VENDORS
Ceremony Venue: Saint Isidore the Farmer Catholic Church | Reception Venue: The Inn at Willow Grove | Photographer: Katelyn James | Event Coordinator: Gabrielle Steele-Chavigny, The Inn at Willow Grove | Bride's Gown: Heidi Elnora, Soliloquy Bridal Couture | Groom's Attire: Jos. A. Banks | Hair Dresser: Cindy Rose, Tress Chic | Caterers & Pie: Vintage Restaurant at The Inn at Willow Grove | Florist: Amanda Veronee | Music/Entertainment: Richard Green Entertainment | Invitations: The Dandelion Patch
Need a florist to add that special pop of beauty on your big day? Find the area's best florists here.