When Virginia interior designer Lauren Liess began the hunt for a lake house two years ago, she was certain her family of six would end up on Lake Anna, the popular retreat south of Fredericksburg—an easy 1½-hour drive from her Great Falls house. But after perusing the available properties, Liess says, "it just didn't speak to us." She redirected the search to Lake Gaston, on the Virginia/North Carolina border.
The house the family settled on—and where Liess's father hopes to retire in a few years—was built in the 1990s "but has that '70s feel to it that I love," Liess says of the cedar-shingled contemporary. Although its decor was less than inspiring (the kitchen sported pink walls, pink counters, and pink pickled-bamboo cabinets), Liess—who has rehabbed dozens of houses throughout her career—saw its potential, especially with lake views from every bedroom.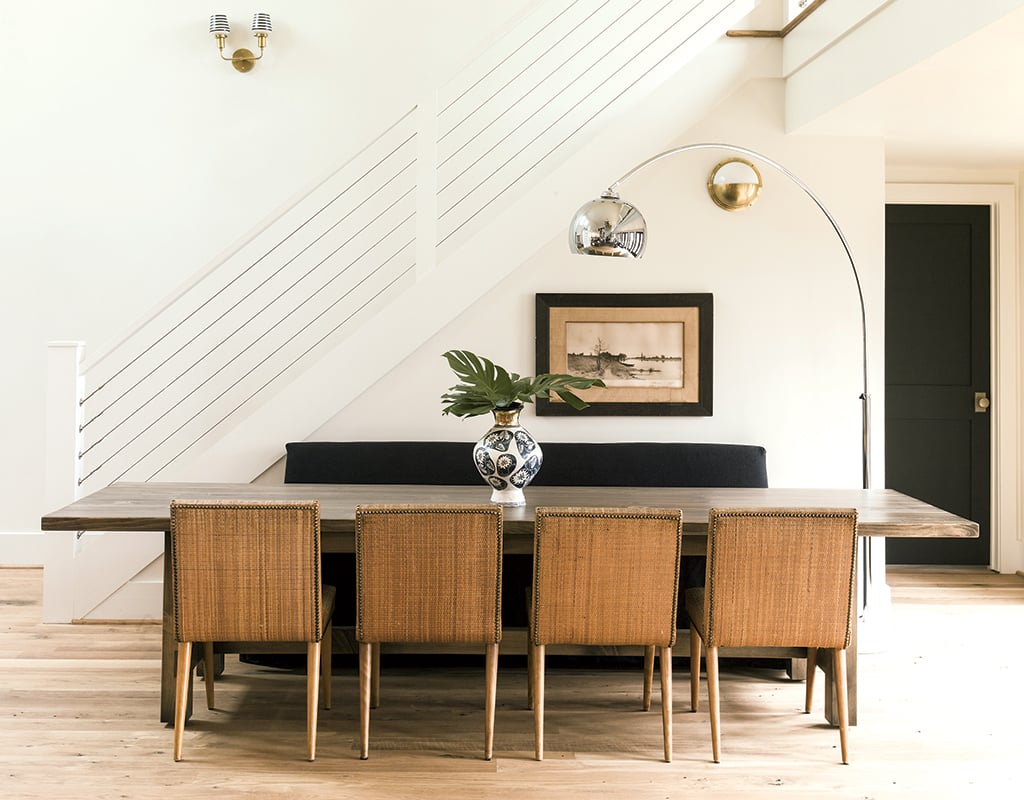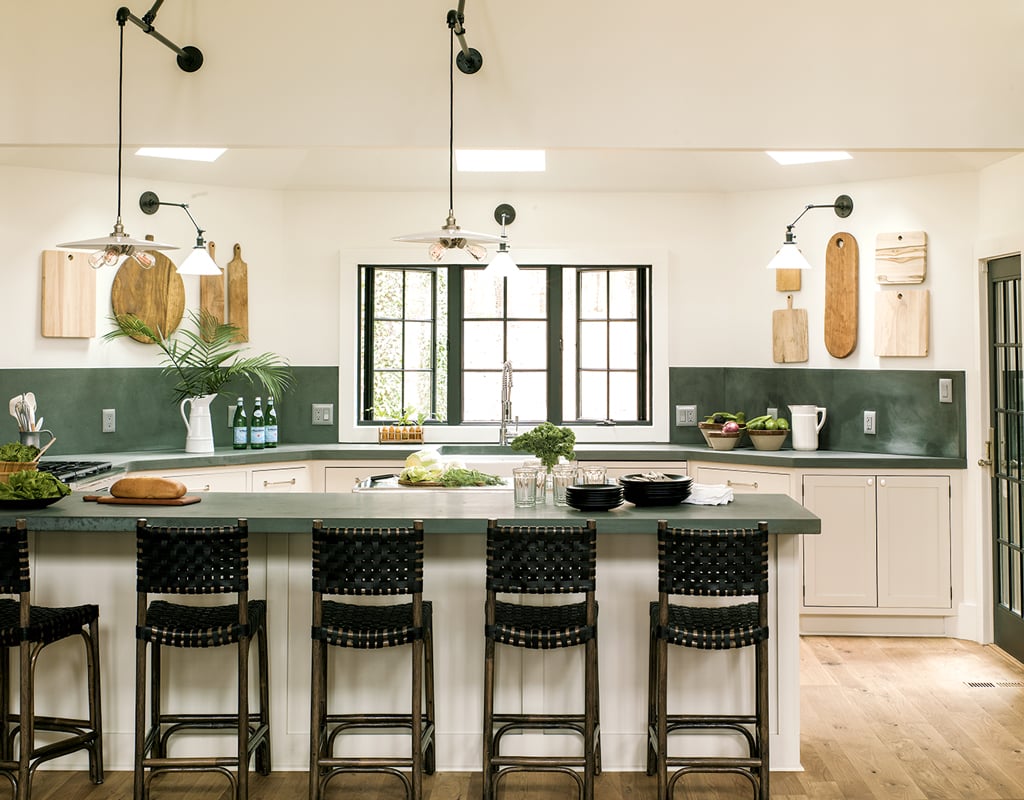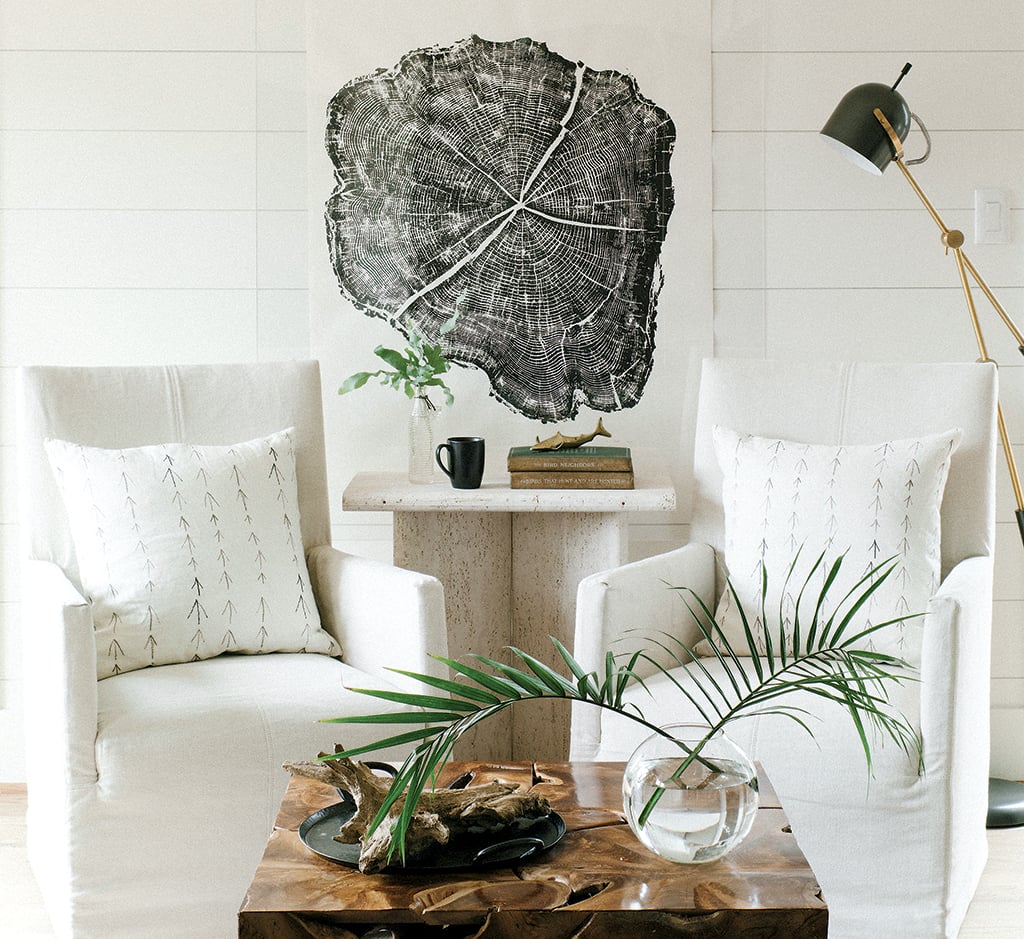 She tore down a half wall that isolated the kitchen from the rest of the house and in its place installed a long soapstone countertop that can seat six. This keeps everyone involved in mealtime—and opens the kitchen to the vaulted family room, allowing for water views all the way from the back of the house. She turned an "odd, sad room in the basement" into a master bedroom lined with doors leading outside, and an office became the bunkroom for her three sons and daughter, with a full bathroom that she enlarged.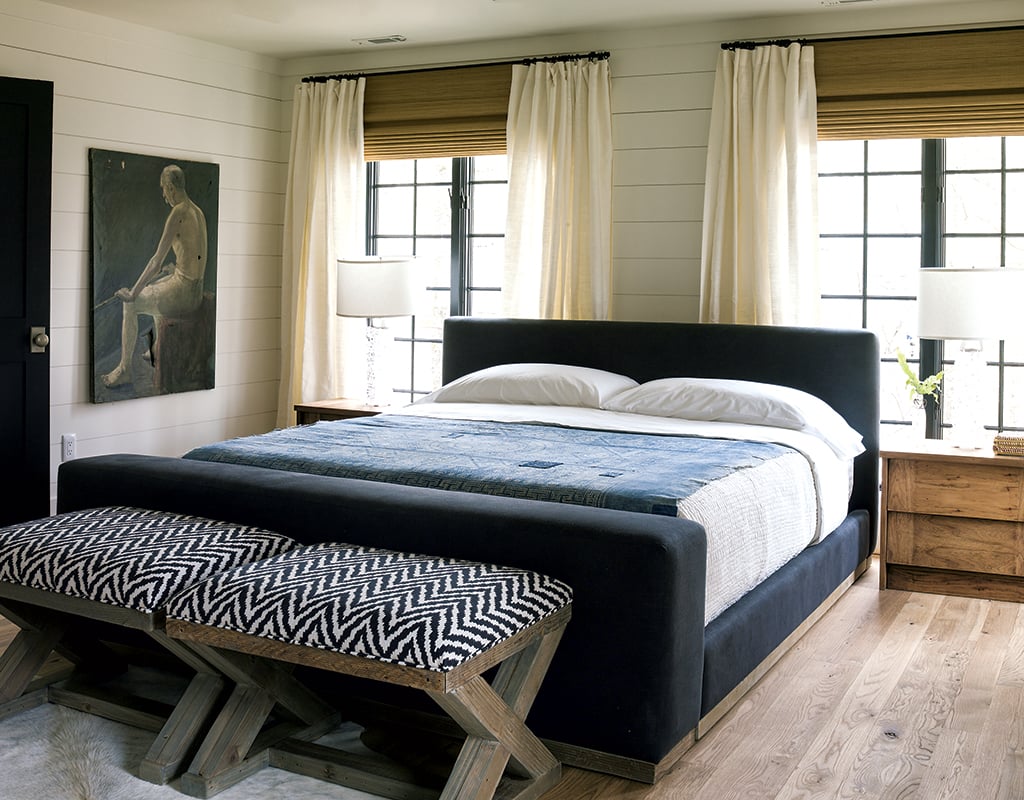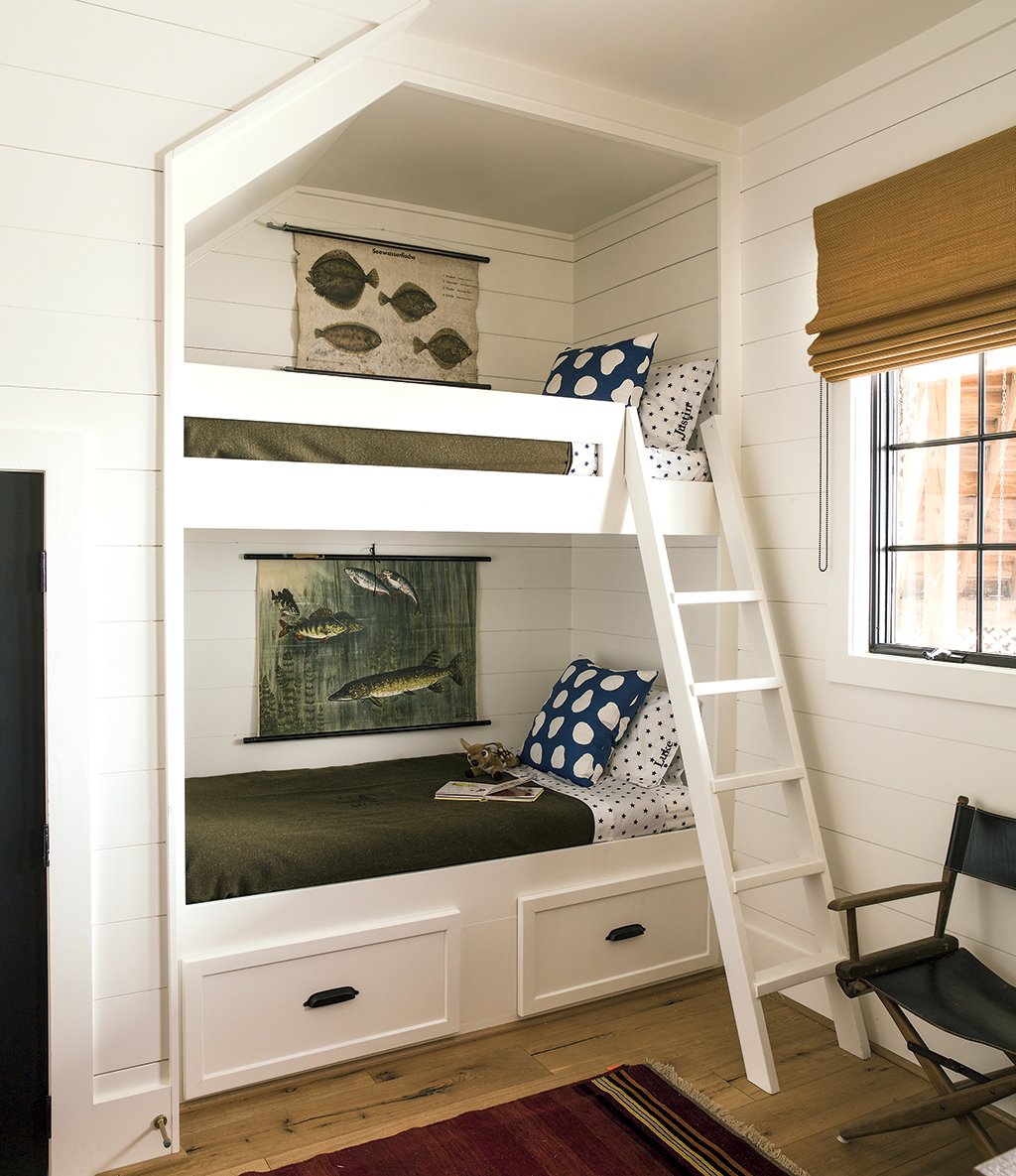 Her most innovative addition was what the family calls "the crow's nest," with a ladder leading to a turret-like, book-filled space where her kids love to play. She included other small nautical touches, too—wire railings, river-rock bathroom flooring, and blue tones—all setting-appropriate without veering into cliché.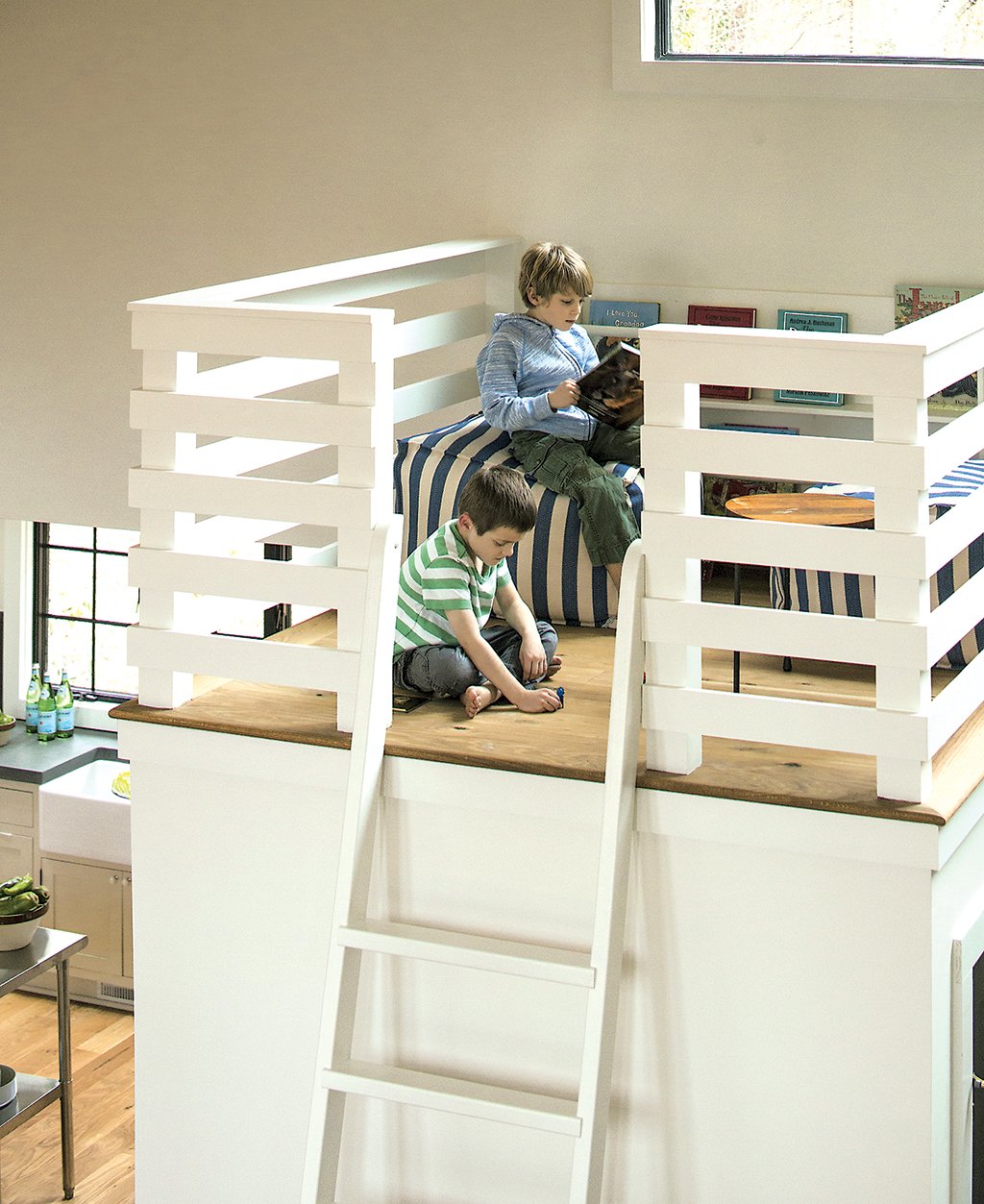 The transformation isn't limited to the interior. Off the basement master suite, she designed a large patio, and the gently sloping lot leads to a dock with classic Adirondack chairs where, Liess says, "we pretty much live all day long."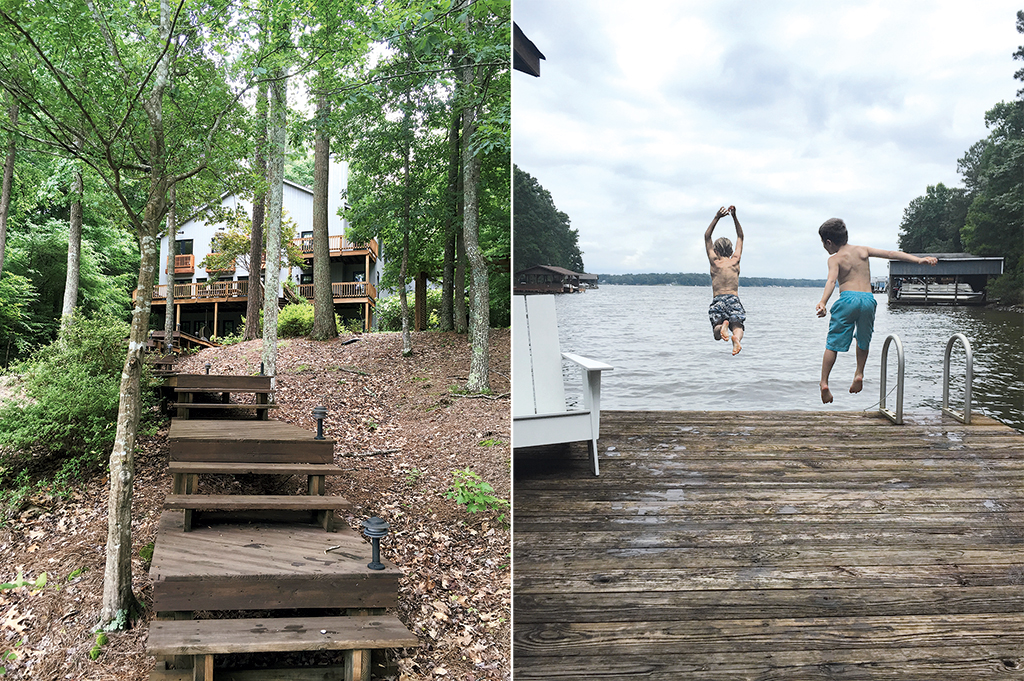 The family visits nearly every weekend in the summer. Liess finds the house and its environs so soothing that she (along with the rest of the family) spent her last maternity leave there. "Everything isn't so calculated in a summer house—you love a vase and so you include it," she says. "You don't need to worry about practicalities."
Design and style editor Hillary Kelly can be reached at hkelly@washingtonian.com. On Twitter, she's @hillarykelly.
This article appears in our August 2016 issue of Washingtonian.