If you've followed the food scene here for any length of time, you already know Eric Ziebold's name and maybe his food, too—he spent ten years running the show at CityZen, the top-dollar dining room in DC's Mandarin Oriental hotel. There, he was as famous for his meticulous plates with dashes of Japan and the Midwest as he was for changing his entire menus each month. Only eight of his CityZen creations ever made second appearances.
No such attachment issues are on display at Kinship, the plushly subdued hideaway he opened six months ago with his wife, Célia Laurent (or at Métier, their more expensive tasting-menu-only dining room, which opened downstairs in April). After eating at Kinship three times, I've become very thankful for that.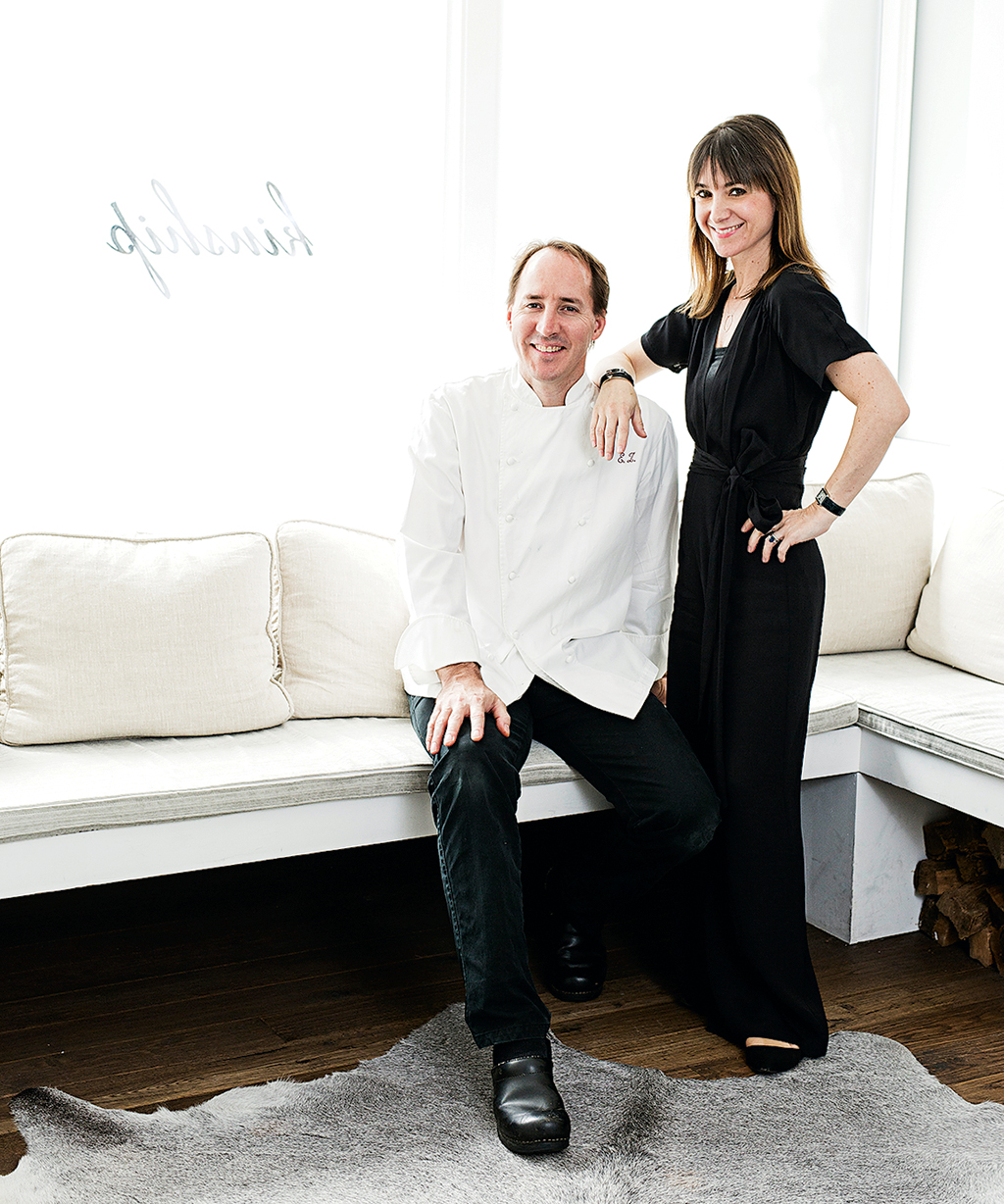 Most chefs rely on taste memories—conjuring Nonna's Sunday gravy or their favorite drunk food—when spinning out even the most elaborate menus. But nobody in town does it more deftly than Ziebold.
A strong current of nostalgia runs behind many of Kinship's most memorable dishes. Amazingly, it never feels gimmicky. There's the lobster French toast that evolved out of a 1 a.m. habit Ziebold developed while working in the kitchen at Napa Valley's hallowed French Laundry. He'd snack on heels of bread swiped in a pot of butter that had been used to poach a night's worth of lobsters. (That the French toast, dolloped with sesame mousse, is essentially a $30 appetizer might make you skeptical. Don't even think about skipping it.) Or the filament-like chips with crème fraîche and osetra caviar (another eye-popping price: $80) that remind the chef of a favorite snack from his Iowa childhood: a tub of Anderson Erickson "chip dip." Or the sumptuous mushroom torchon—a taste about as close to foie gras as vegetarians will ever get—that was inspired by a pâté forestier Ziebold stumbled upon in a French butcher shop.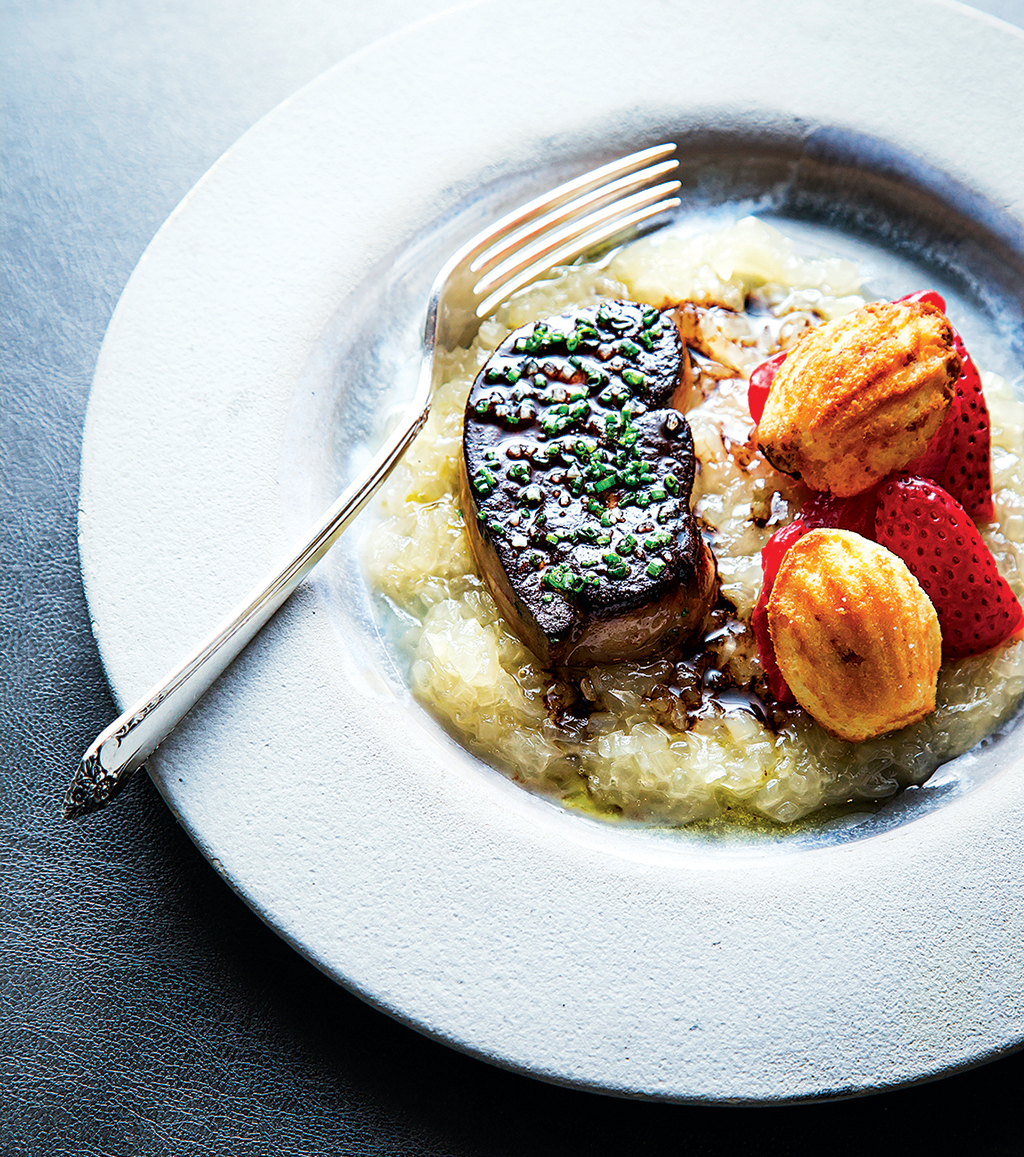 The dining room's menu, like so many others lately, ditches the familiar appetizer/entrée/dessert construction in favor of categories such as Indulgence, Craft, and Ingredients. Yelpers might not love it, but Ziebold says this layout allows diners more flexibility: "If you think back to the '90s and early 2000s, the appetizer/entrée format—people hated that, too." It's actually not that hard to get your head around—dishes within each category are arranged from lightest to most filling—but it does require that you spend a little more time with your servers (each of whom, in my experiences, was adept at explaining how to navigate the menu in a remarkably short time).
Ziebold is as fanatical about technical perfection as his famous mentor, Thomas Keller—but he never forgets that the main aim of a dish is to satisfy the diner facing it. Many creations sound high-minded but eat like straight-up comfort food. Take a fricassee—traditionally, chicken or fish in a white sauce—of that beloved springtime ingredient morels. Ziebold chicken-fries some of the mushrooms and sautés others, bathes them in an ultra-rich cream sauce, and makes the whole thing even more decadent with a yolk-spilling soft-boiled egg. Another appetizer, a salmis of brined, thinly shaved beef tongue strewn with lightly pickled shallots and peppers, tastes like a dreamy deli sandwich. And a cut of redfish was perched over a shrimp jambalaya that had the lusciousness of a great risotto.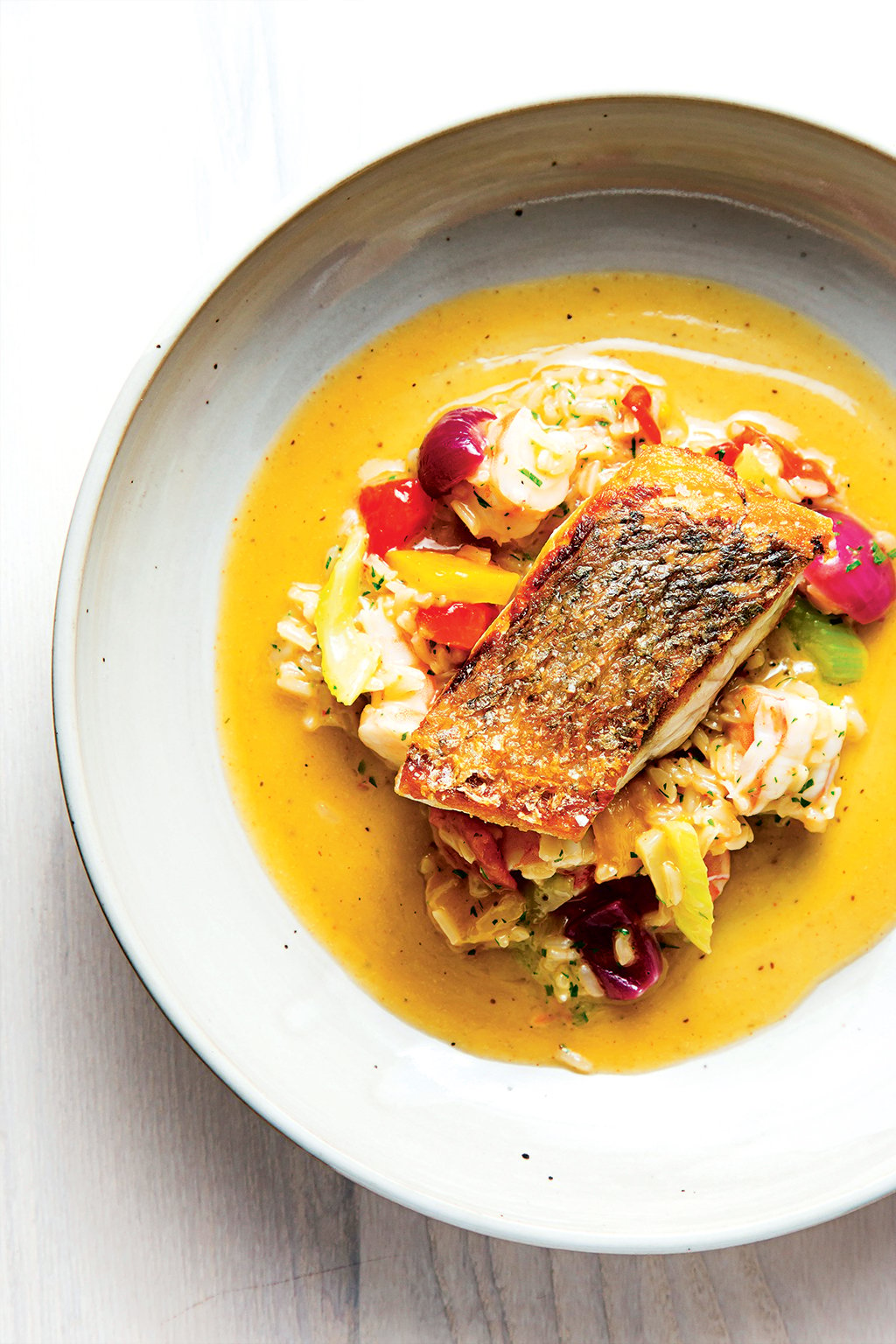 Ziebold and Laurent have said they want Kinship to feel like a dinner party in their home. (That might be a stretch, unless you're hanging with folks who roast whole lobes of foie gras.) But to that end, they offer a handful of dishes that can be shared between two and four people. I was too satisfied by the single-portion starter of foie gras with smoked-onion marmalade to go near the $150 whole lobe. But there's a beautifully bronzed roast chicken, which is shown off whole at the table, then whisked to the kitchen for carving. What really sets it apart: a surprise mix of brioche, garlic, and lemon zest slipped under the skin.
Only a few dishes left me underwhelmed. A falafel appetizer tasted like really good falafel, but not one I needed to pay 18 bucks for. A Pekin duck breast was cooked a touch too far and paired with a flat-tasting shredded-duck-filled cannelloni. And as fabulous as the cookie-dough soufflé sounded, most of the tough-skinned confection remained uneaten.
Still, many of pastry chef Anne Specker's creations were wonderful and just inventive enough. A terrific lemon meringue pie comprised candied lemon rind, bracing curd, limoncello gelée, and a cap of Swiss meringue. If you're a cheese-course person, look to her Chiboust, a custard blended with stiffly whipped egg whites, here enriched with buttery Pierre Robert cheese.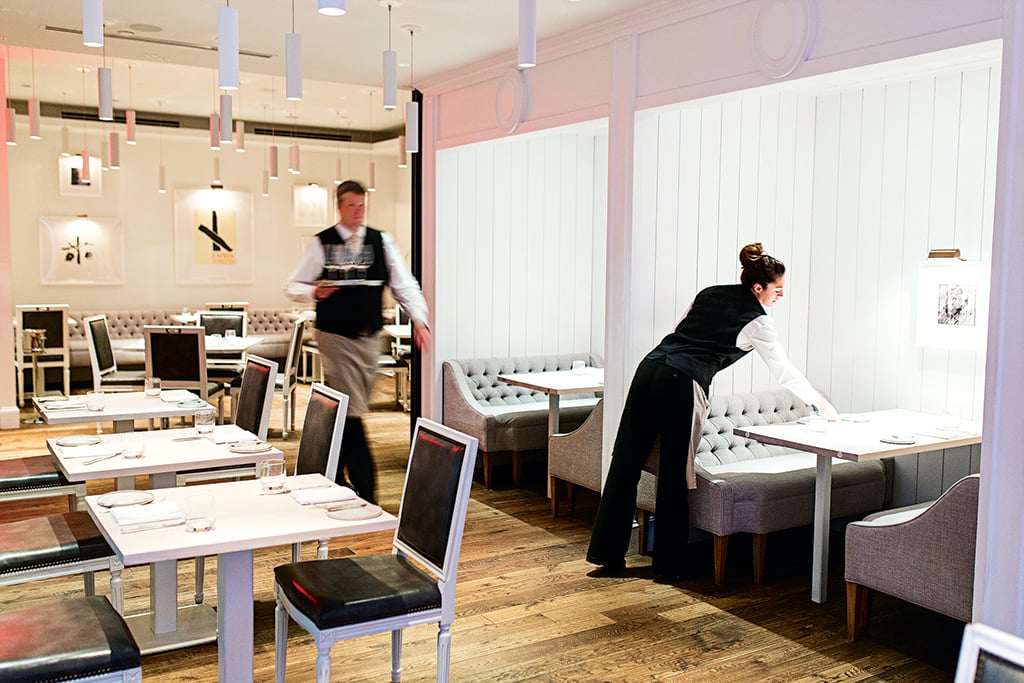 Another pro has made nearly as strong a mark at Kinship as anyone in the kitchen: designer Darryl Carter. He's gone against the bright-lit, raw-edged trend and created a space that feels like a mix of Kalorama refined and Shaw cool. The lighting might not be great for Instagram, but it'll sure make the person in front of you look swell. And Ziebold's often-stellar plates, too.
This article appears in our August 2016 issue of Washingtonian.
---