When it gets this hot, the search for liquid reprieve is on (and no, I'm not talking bottomless mojiitos). Maybe you are lucky and have a friend in an apartment building with a rooftop pool–or better yet, can take a dip in a relative's backyard basin. Perhaps you prefer to go low-tech with a six-pack, a hose, and an inflatable kiddie pool. And if you are willing to shell out the cash for a day pass at a hotel or public pool there are always plenty of options–just be prepared to fight for lounge chairs. Unless of course, you live in Philadelphia, in which case you may opt to make do with a Dumpster.
But for some lucky people, the solution to the heat lies right in their backyards. Sparkling, refreshing, beckoning. Here are 23 epic pools for sale in the Washington area right now. Ignore the price tags and daydream away. You can always take a cold shower later.
1) Nestled in Rock Creek Park, this Tudor style home's shady pool has custom stonework and includes a diving board and hot tub.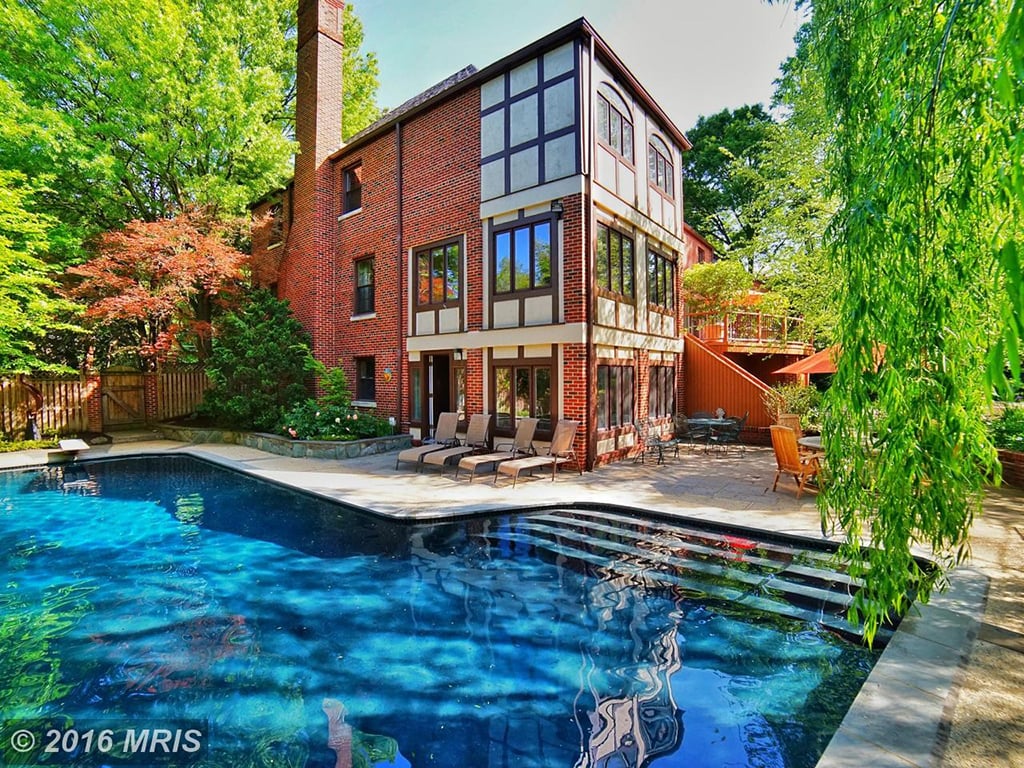 2) The "Z House" in McLean has a sophisticated pool in which you can swim right up to the living room. It doesn't look too shabby illuminated at night either.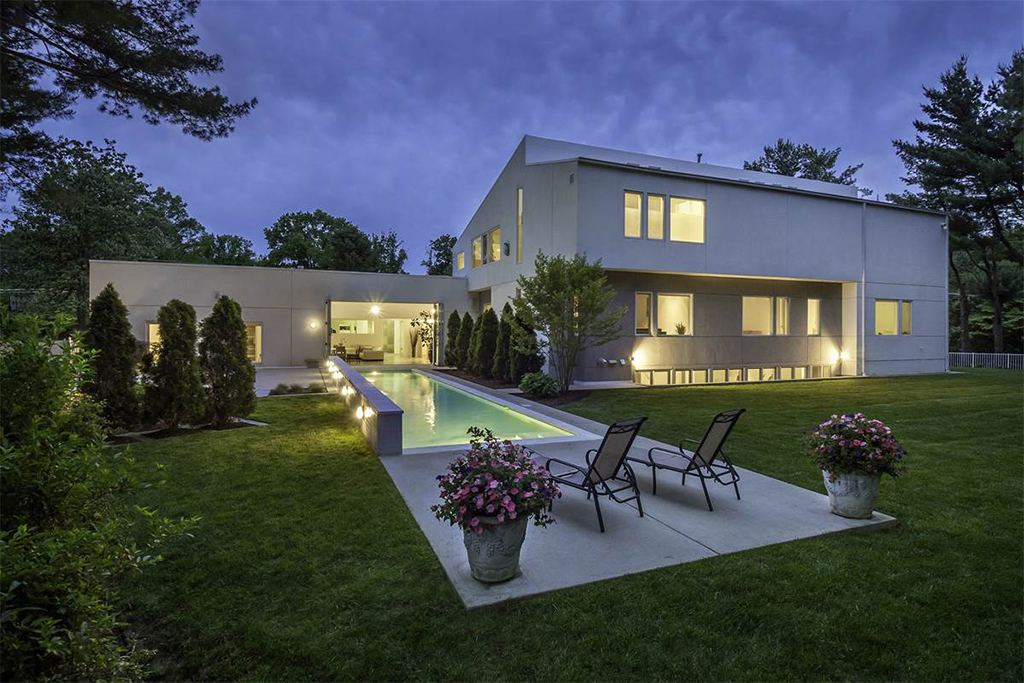 3) This Potomac pool is all about the natural rock detailing, with a custom fountain styled like a creek cascading into its shallows.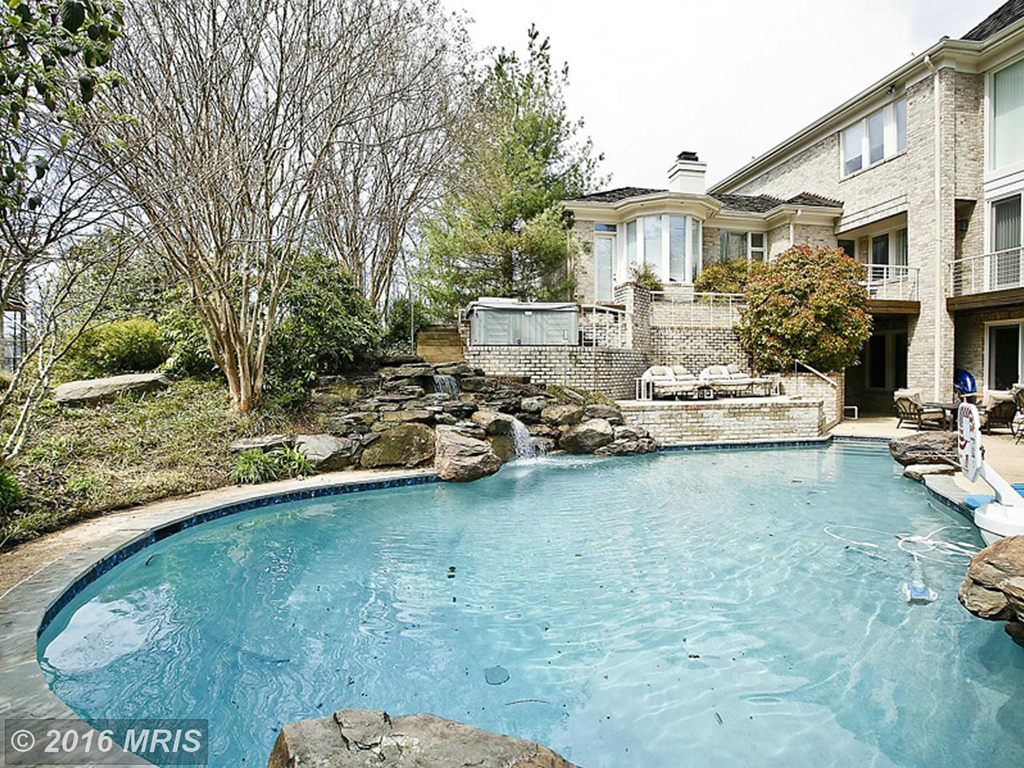 4) The Edward Jennings Lee House, a Georgian build in Old Town, features a seductive emerald dipping pool. You had me at "walled courtyard garden with wisteria-covered colonnade."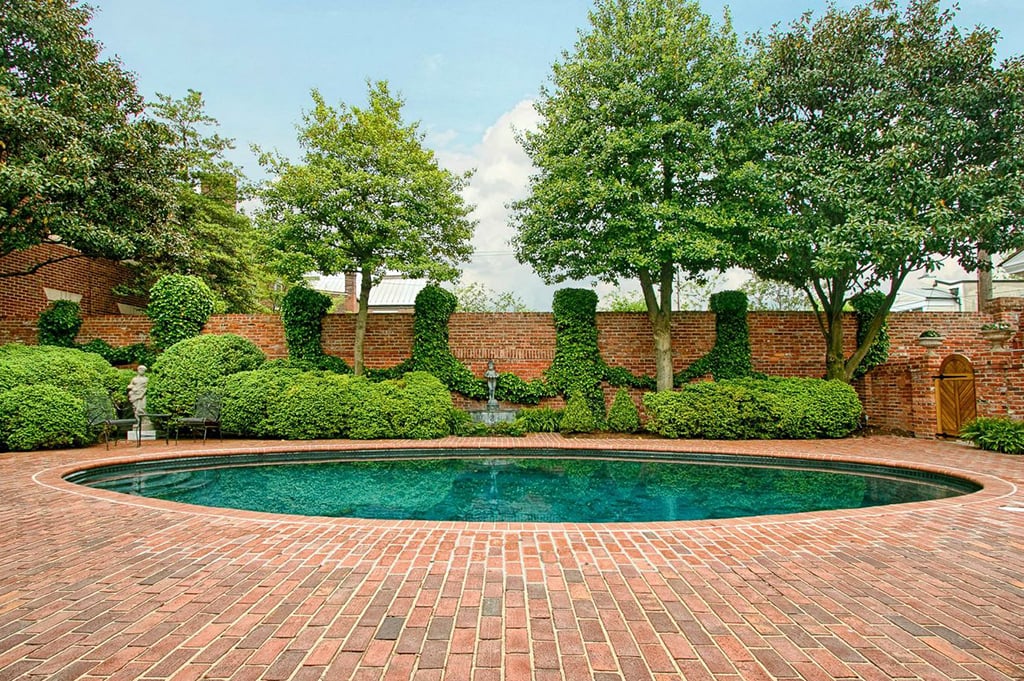 5) A Tudor-style home in the heart of McLean features a multi-level backyard with a raised pool.
6) A patio with a trellis, a shady dipping pool, and a location right in Dupont Circle.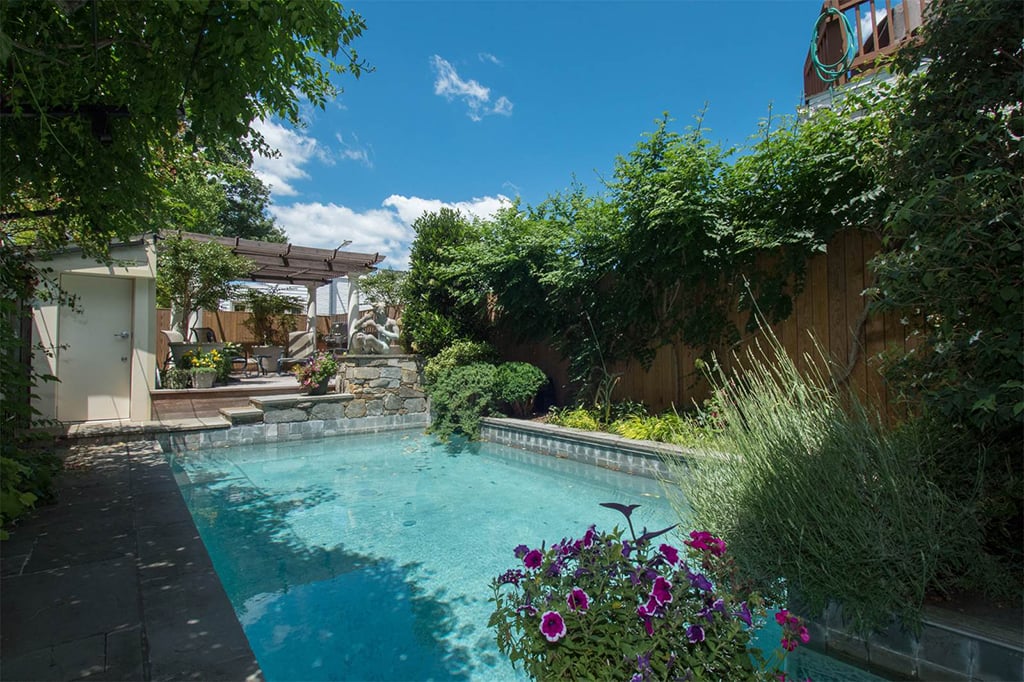 7) Constructed in 1877 as a stable, the luxe back patio of this Capitol Hill abode recalls the hidden gardens of New Orleans…with a serene pool for added measure.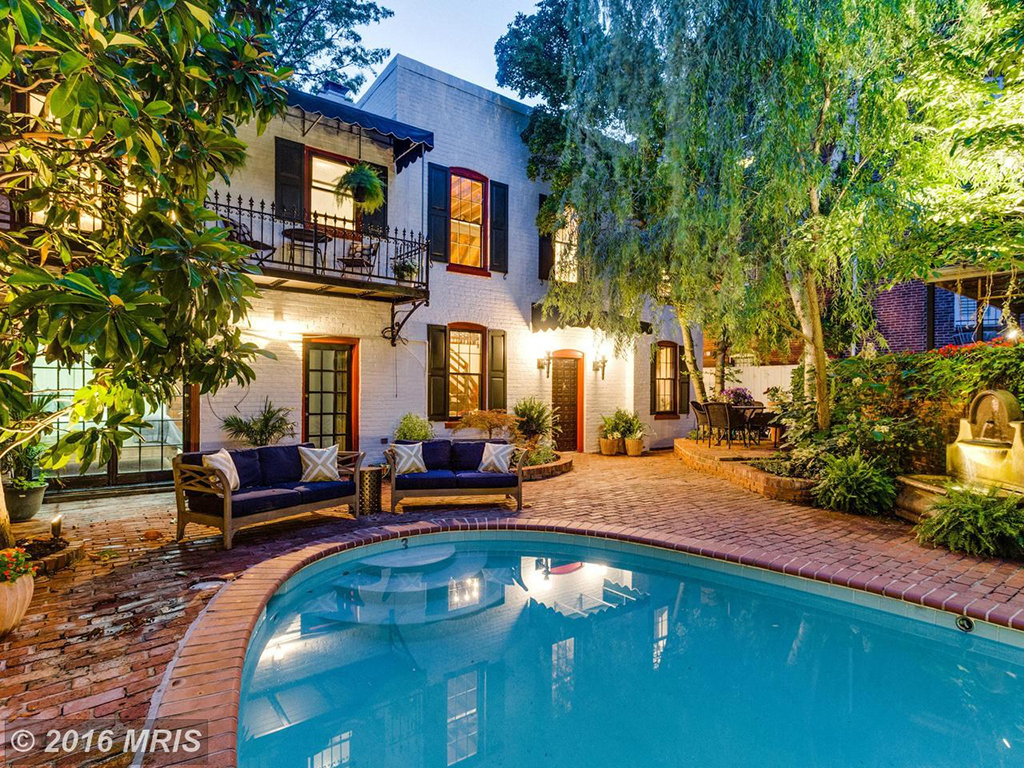 8) This Woodridge home near Barnard Hill Park has a flashy rooftop pool, ideal for cooling off during the dog days of summer.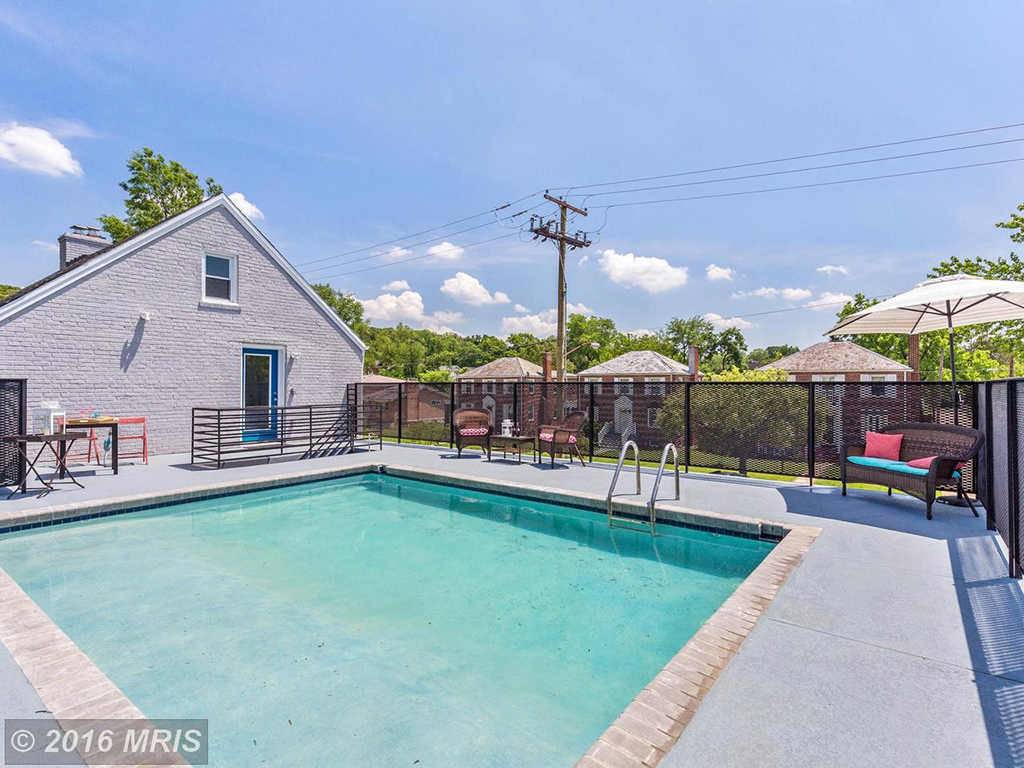 9) An Italian-inspired villa pool graces this Ballantrae Farms Estate property in McLean, with waters almost as aquamarine as the Mediterranean itself.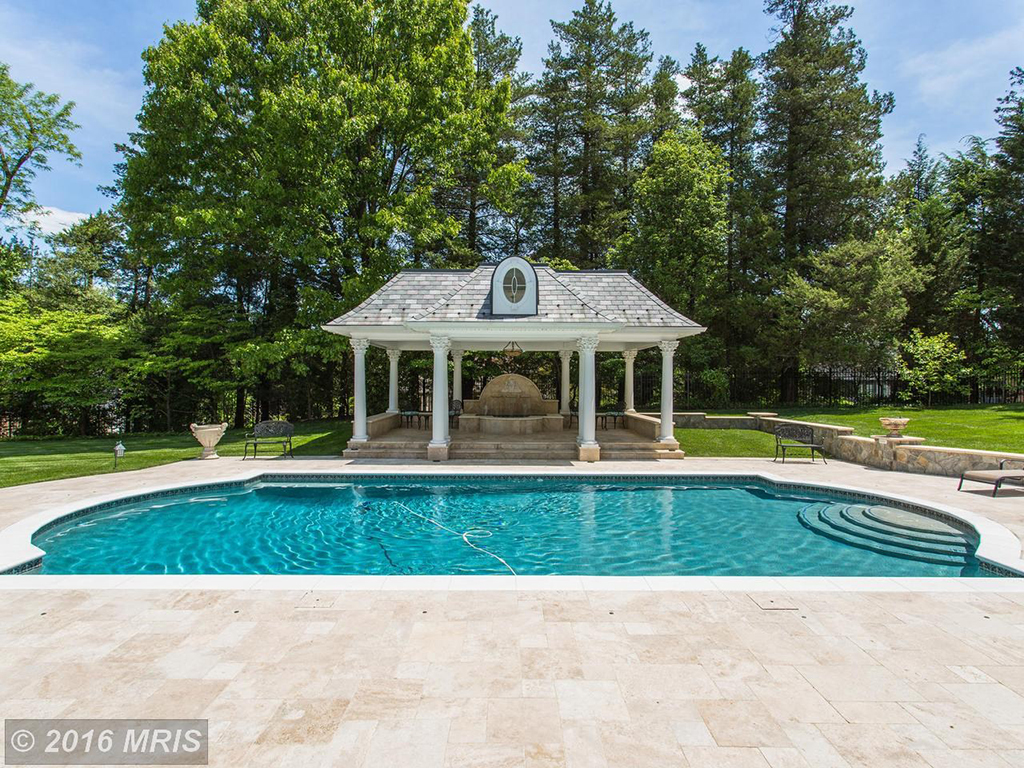 10) This stately Kalorama mansion sits on a quarter acre and includes a secluded pool with a Moroccan-inspired cabana.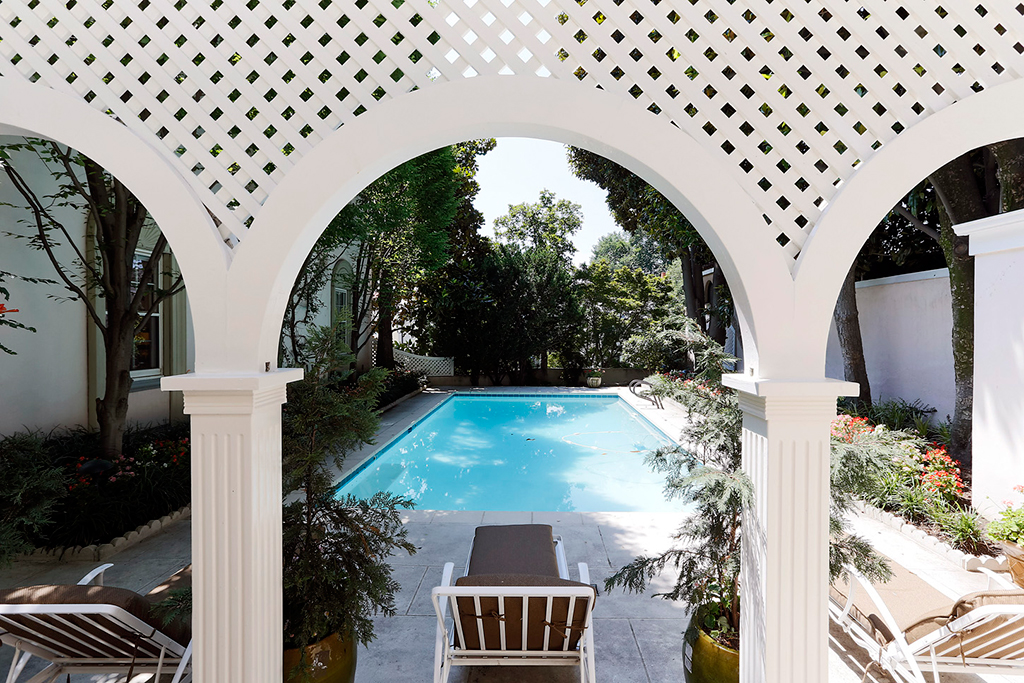 11) This private-gated limestone Beaux Arts estate built in 1927 sits on over an acre, for Gatsby-style entertaining in your custom pool fountain.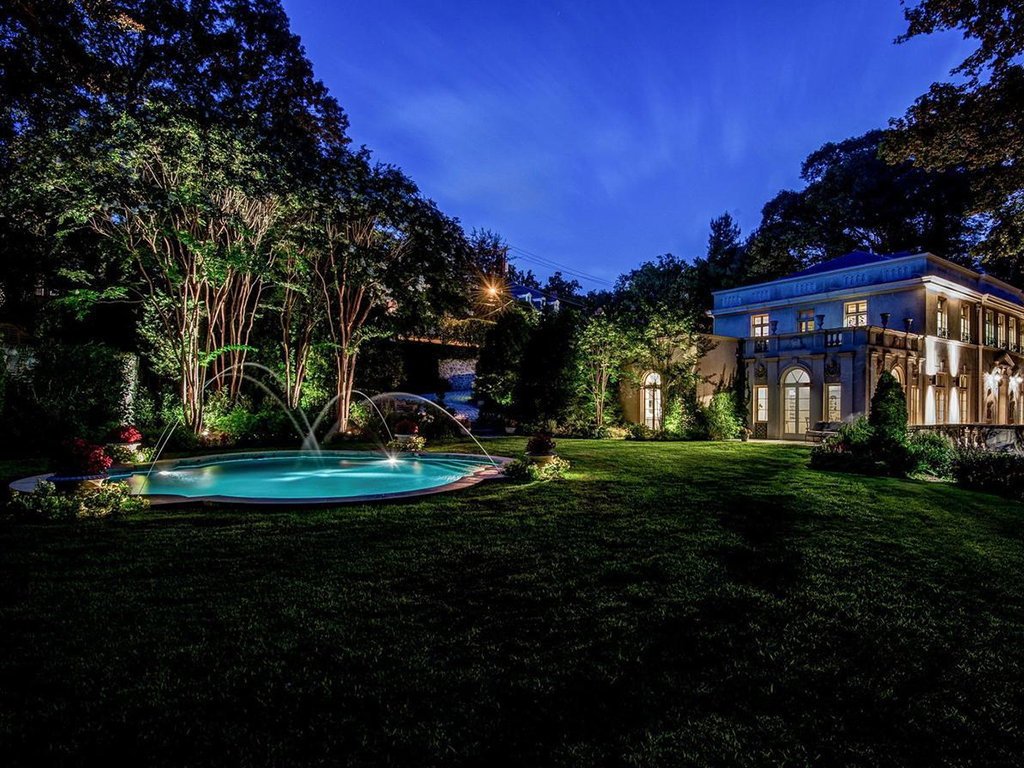 12) A Palisades home with a long pool for laps, a stonework patio, and a wood deck nearby for extra entertaining space.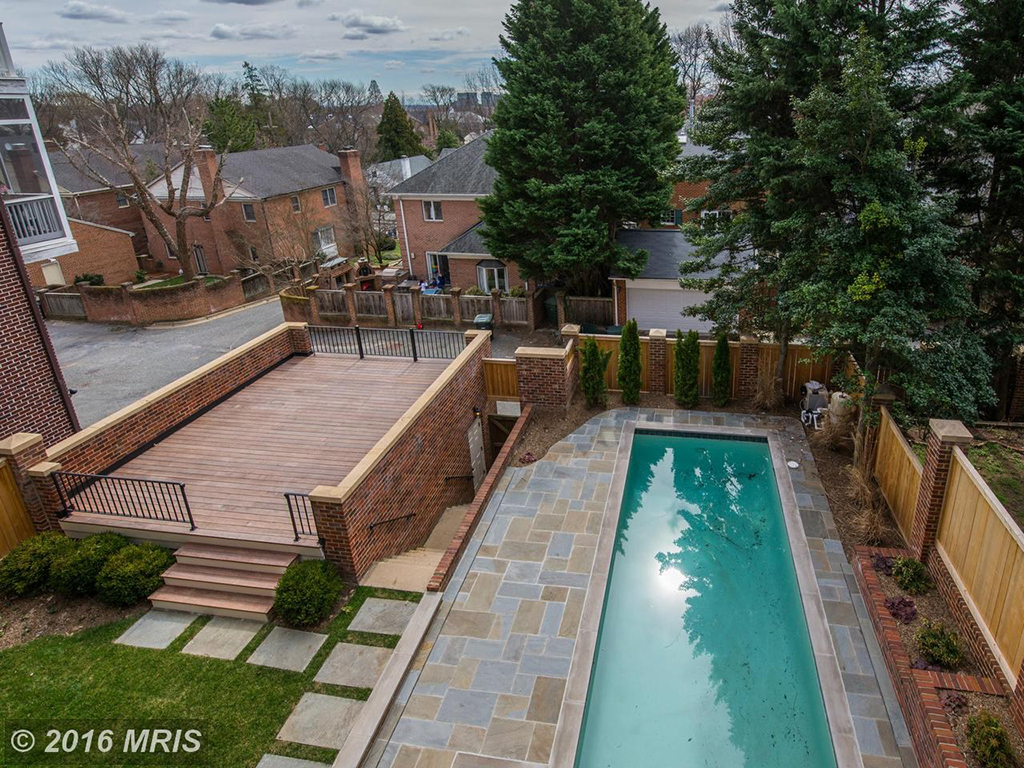 13) An Alexandria one-acre estate includes a custom pool and patio, with a brick fireplace for wintertime outdoor entertaining.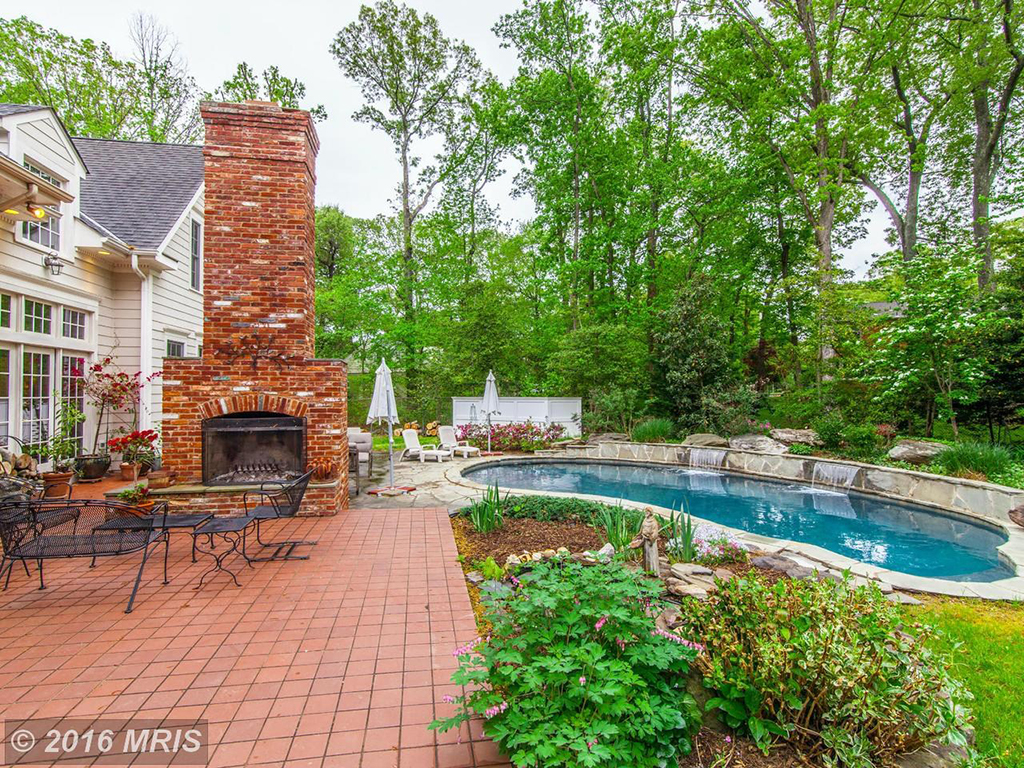 14) An Italian estate surrounded by Battery Kemble Park in Kent with a large main pool and a separate spa patio with a hot tub.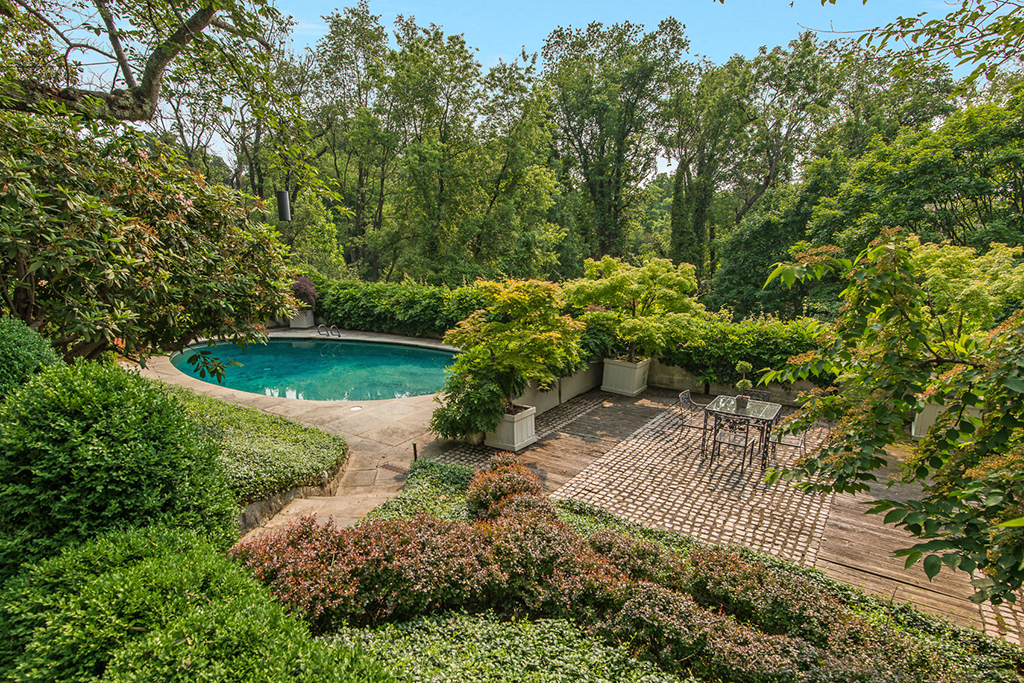 15) This custom infinity pool actually cascades down to a second level and comes complete with a two-story poolside cabana (shown below).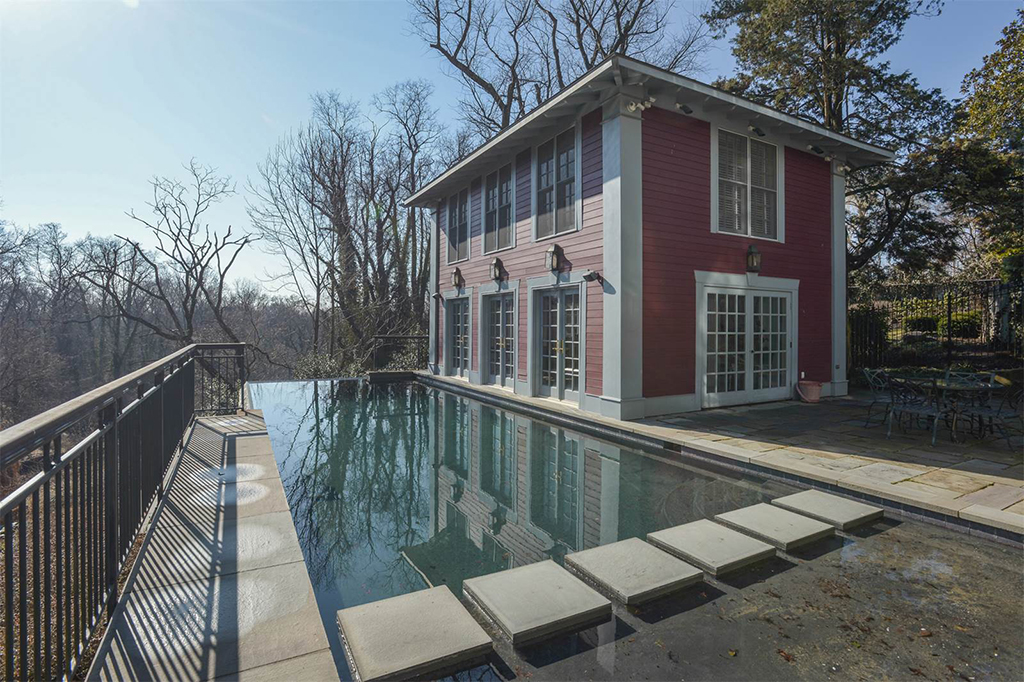 16) This Berkley beauty features a heated saltwater pool in its charming backyard retreat.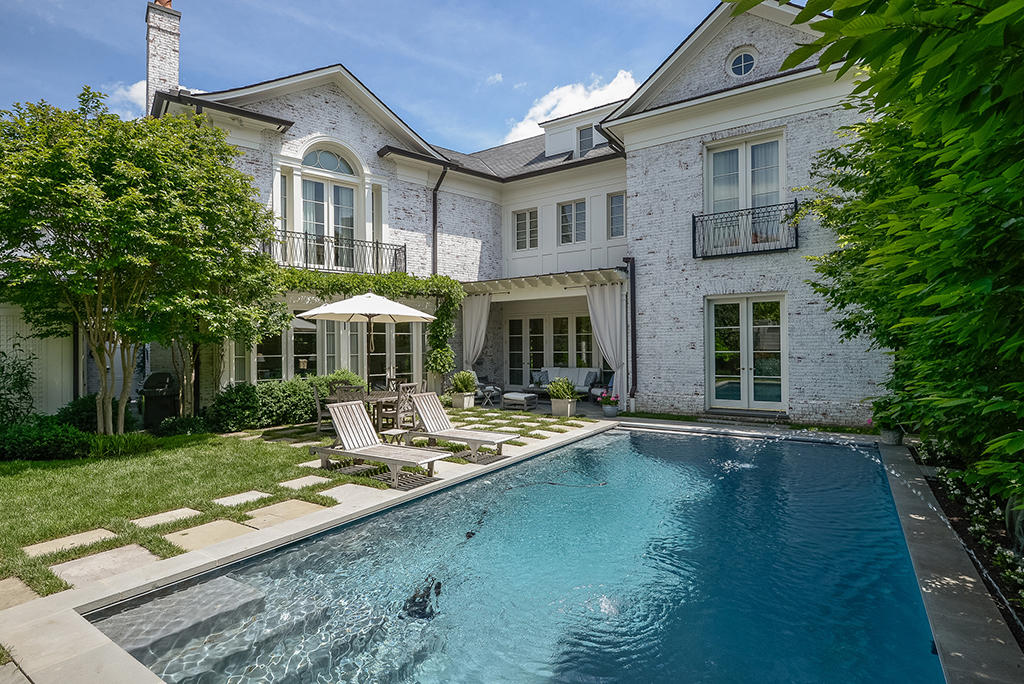 17) Take a swim while overlooking your own 300-foot dock and taking in sweeping views of the Potomac in this riverfront home just south of Alexandria.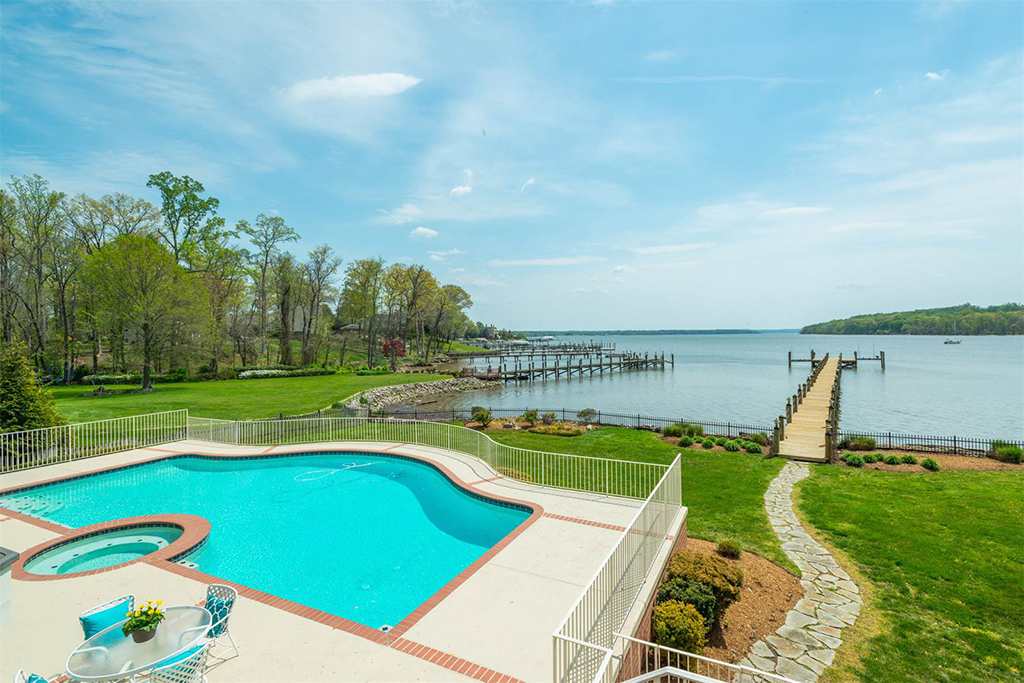 18) A serene Georgetown retreat features sliding doors that open up to your own private oasis.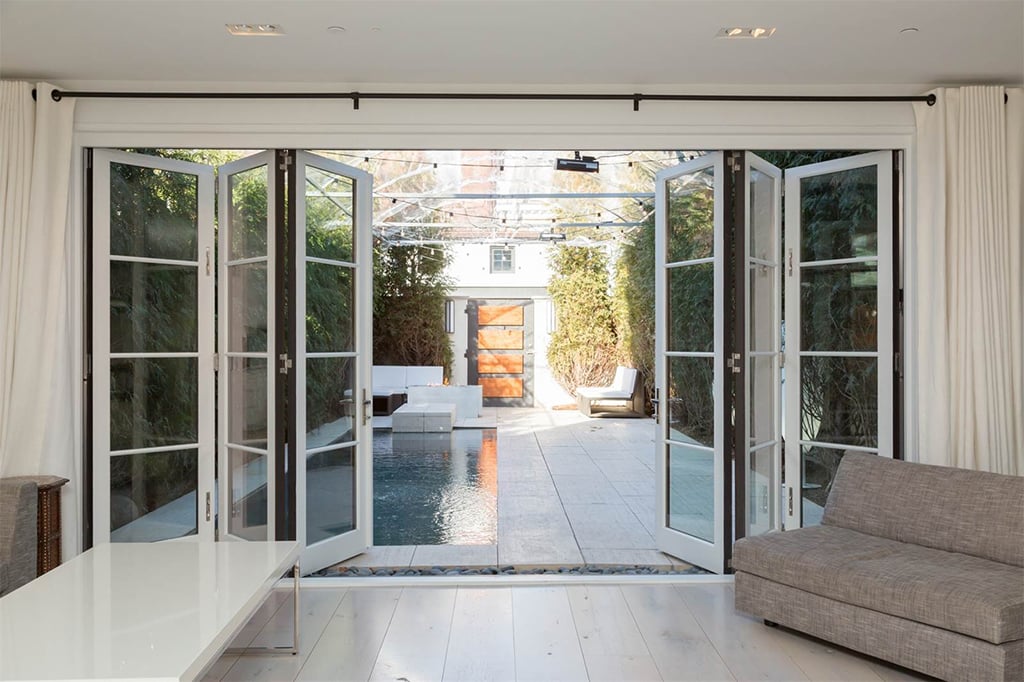 19) Dual pool houses flank a giant turquoise behemoth in Wesley Heights.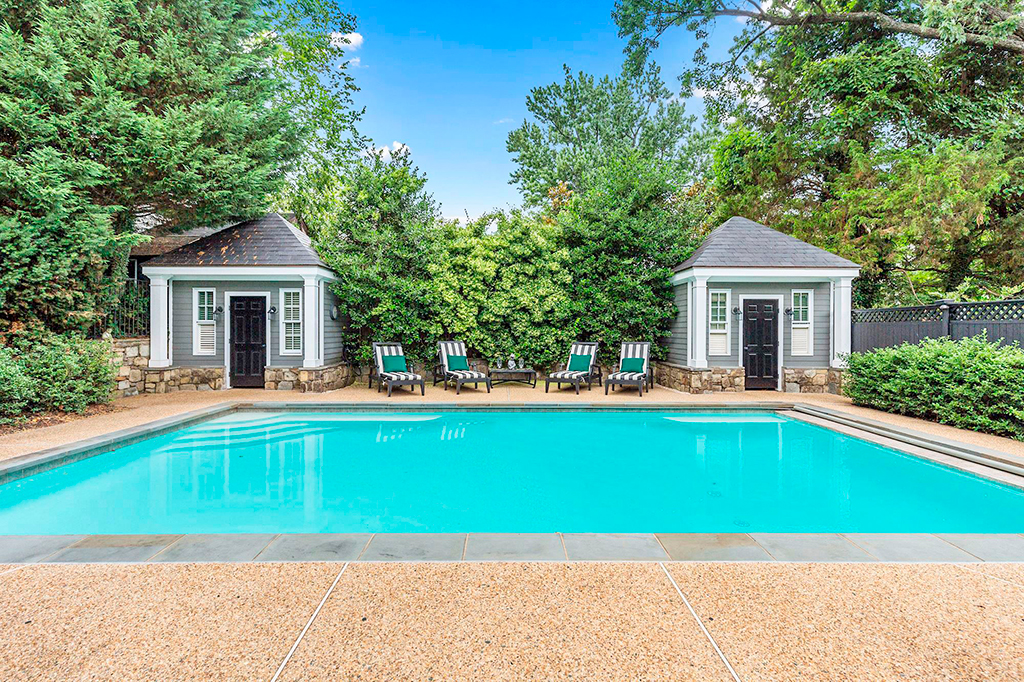 20) Another McLean home includes Japanese gardens, waterfalls, fountains, and lavish landscaping, creating an exotic lagoon retreat.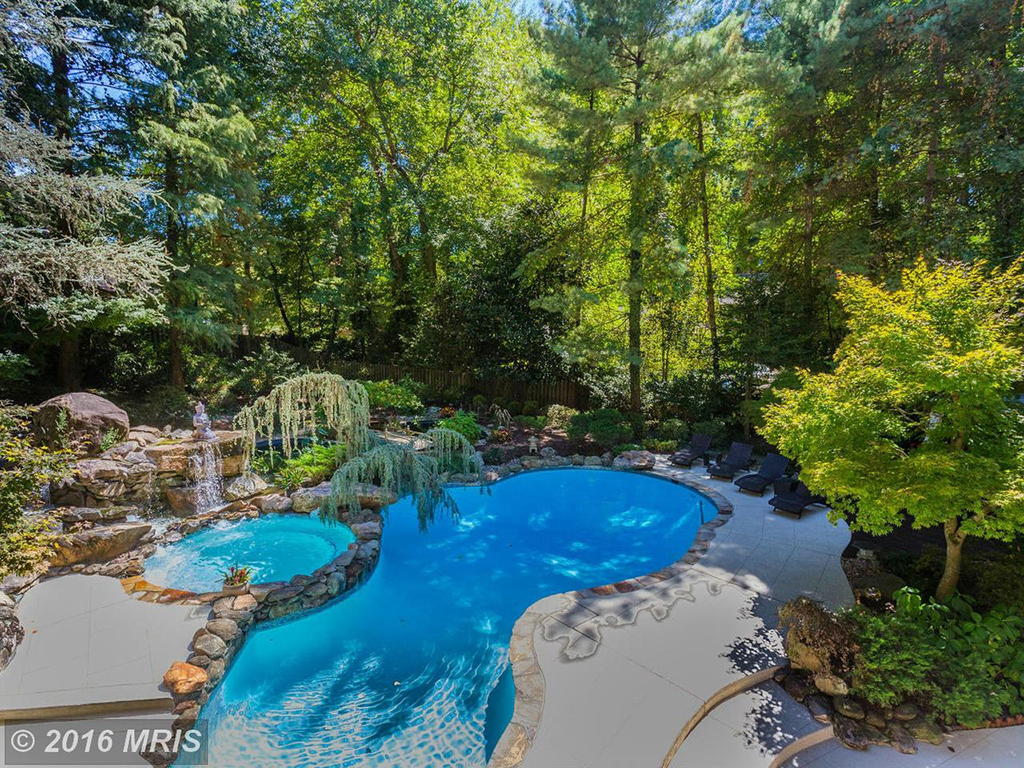 21) An extravagant home in Woodland-Normanstone Terrace has a quiet garden dipping pool, with a fountain and spa nearby.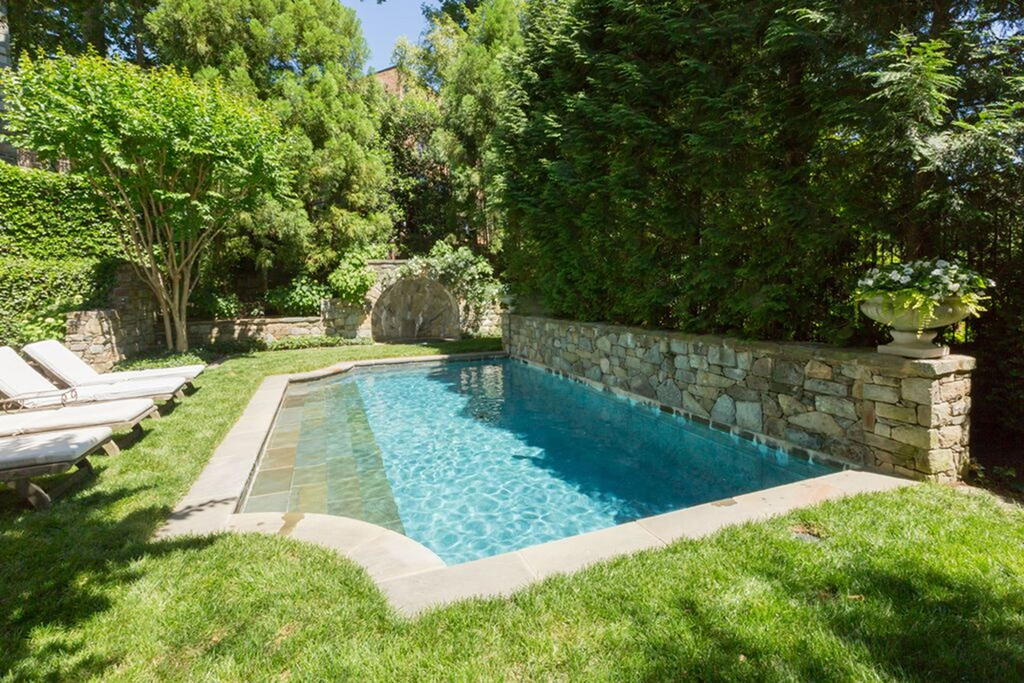 22) It would be easy to mistake this for a swimming pool. In fact, this $18 million Bethesda French country-style estate has a reflection pool.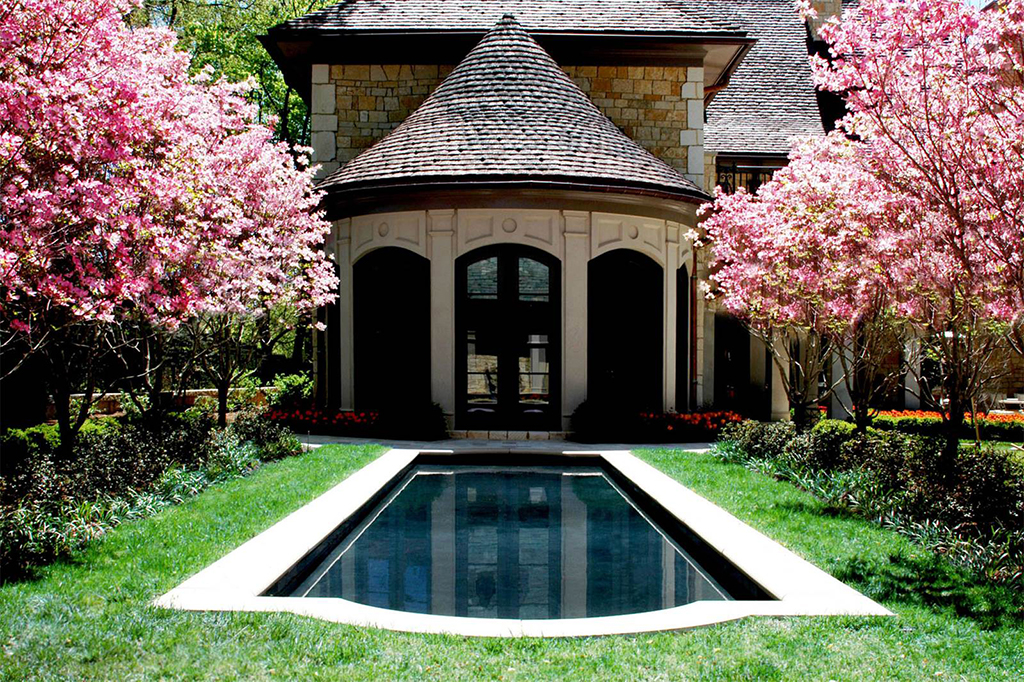 23) Just kidding. Here's where you actually swim.