August in DC is a hot mess of high temps with nearly-as-high humidity. But even as we start dreaming of fall, there's a few good reasons to be happy it's still summer, and one of those is pineapple products. No more are pineapples restricted to tropical vacations and tiki bars—pineapples are on absolutely everything these days, from purses to shoes to pool floats, and we love every bit of it. Here's some of our favorite pineapple-covered stuff that you really need in your life before this summer comes to a close.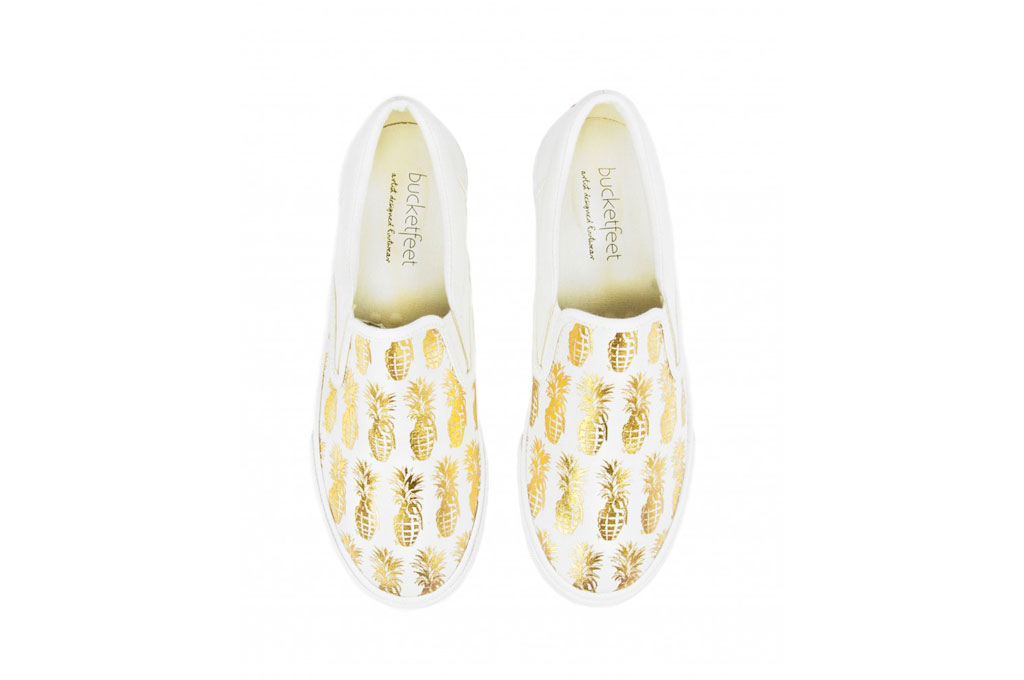 These adorable slip-ons are actually a pineapple-grenade combo, but we think that just makes them cooler. Pineappleade gold leather slip-on shoes, $65 at Bucketfeet.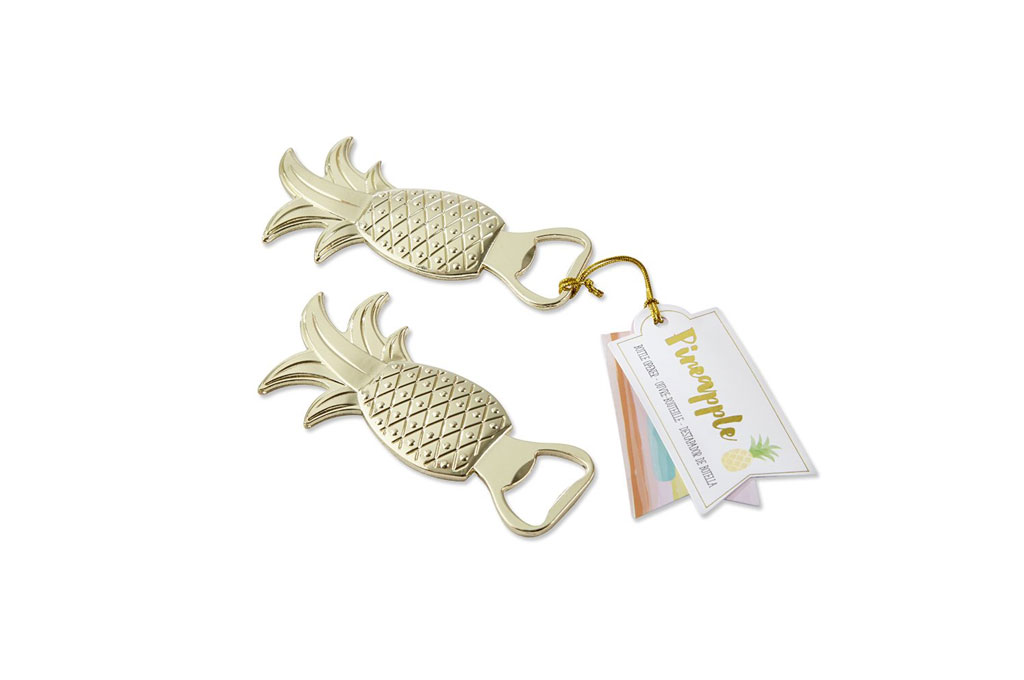 This sleek little bottle opener can be bought in bulk, so it's perfect for summer wedding favors. Kate Aspen gold pineapple bottle opener, $8.34 on Amazon.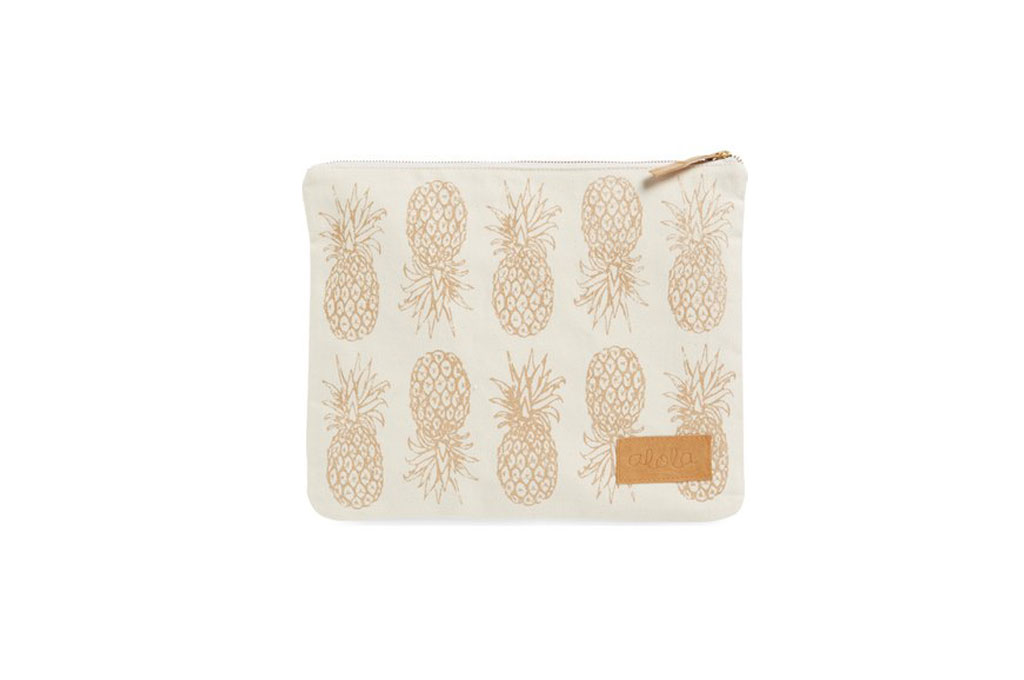 A cute and casual clutch for those who want to wear pineapple print without being flashy. Aloha pineapple print canvas clutch, $58 at Nordstrom.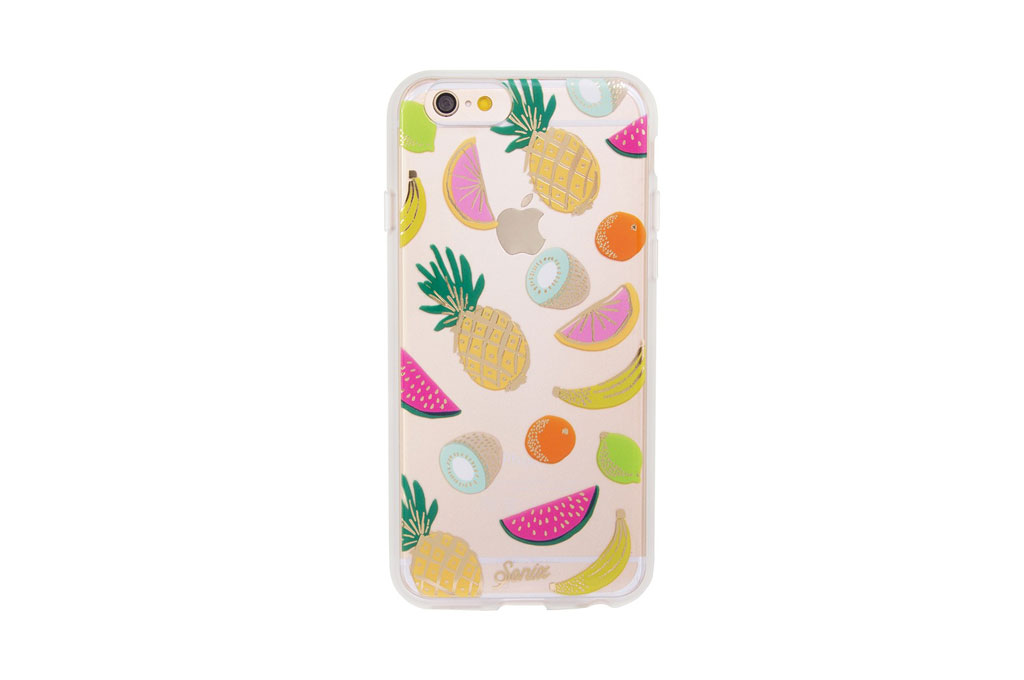 There's an even more pineapple-y one on Sonix's site, but we think this one is pretty sweet. Tropicana iPhone 6/6s case, $35 at Sonix.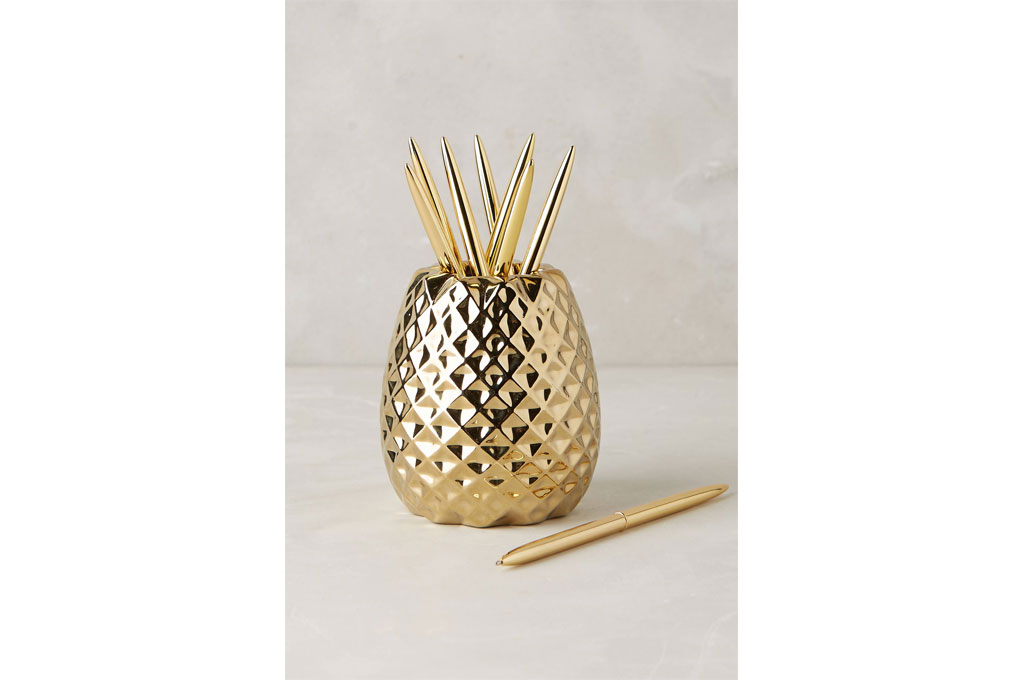 Add some tropical vibes to your desk, or follow the lead of one Anthro customer and use it to store your makeup brushes. Pineapple pencil holder, $16 at Anthropologie.
It's punchy and cute, and it'll make you smile every time you're searching for emergency Metro fare. Cedar Street pineapple coin purse, $98 at Kate Spade.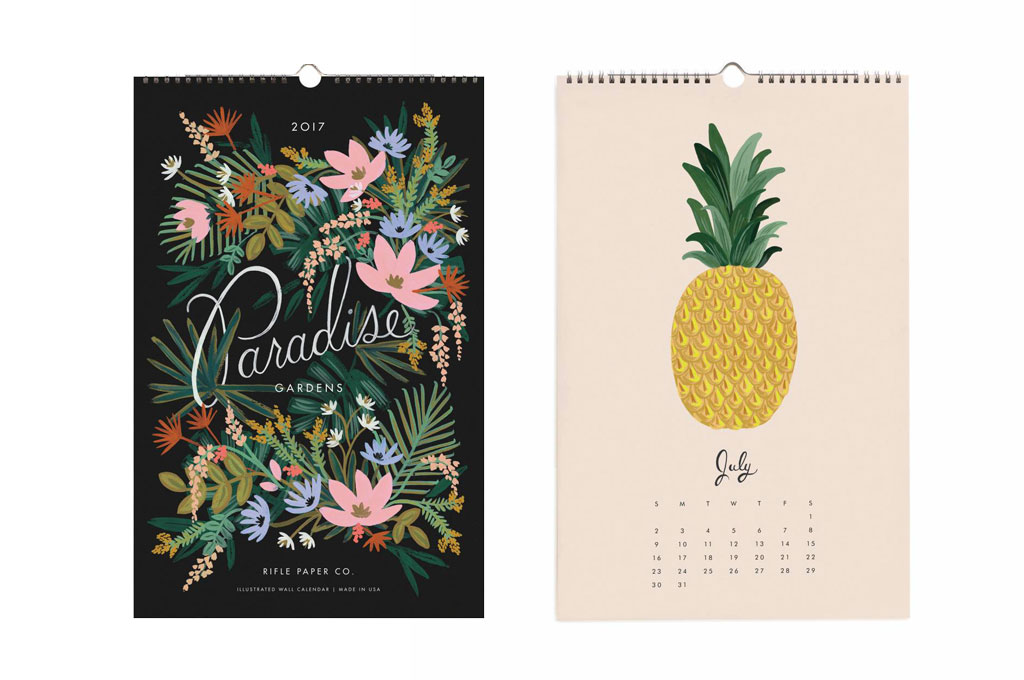 Get a jump start on the new with this illustrated calendar, complete with a pineapple print for the month of July. Alternatively, cut out all the pages and turn it into an awesome gallery wall. 2017 Paradise Gardens wall calendar, $26 at Rifle Paper Co.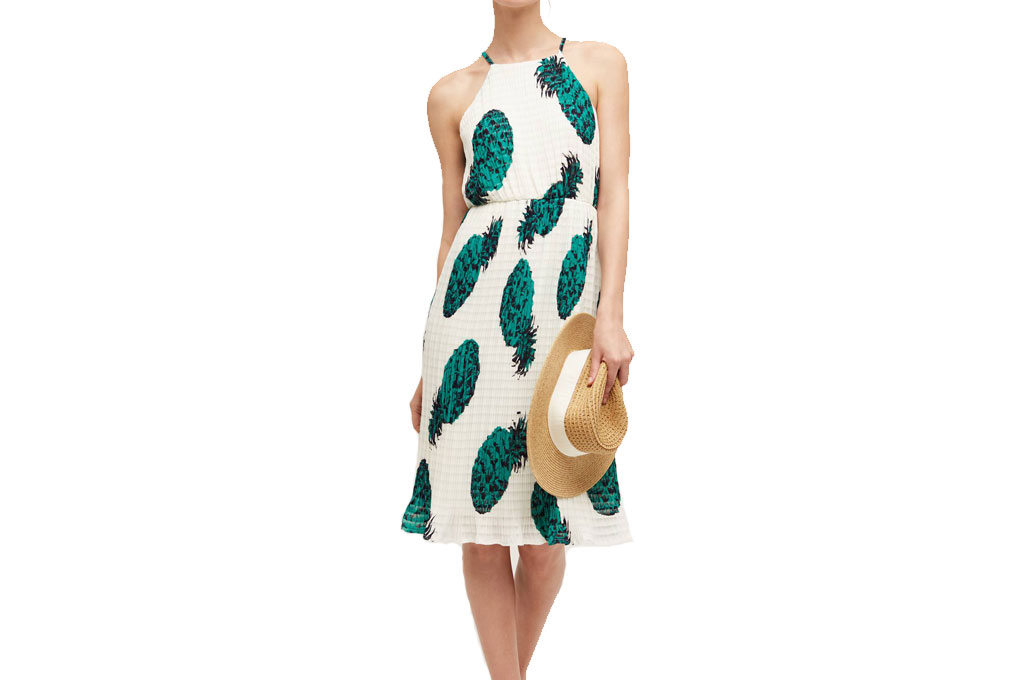 A pineapple print for women who don't like yellow. Pineapple midi dress, $99.95 at Anthropologie.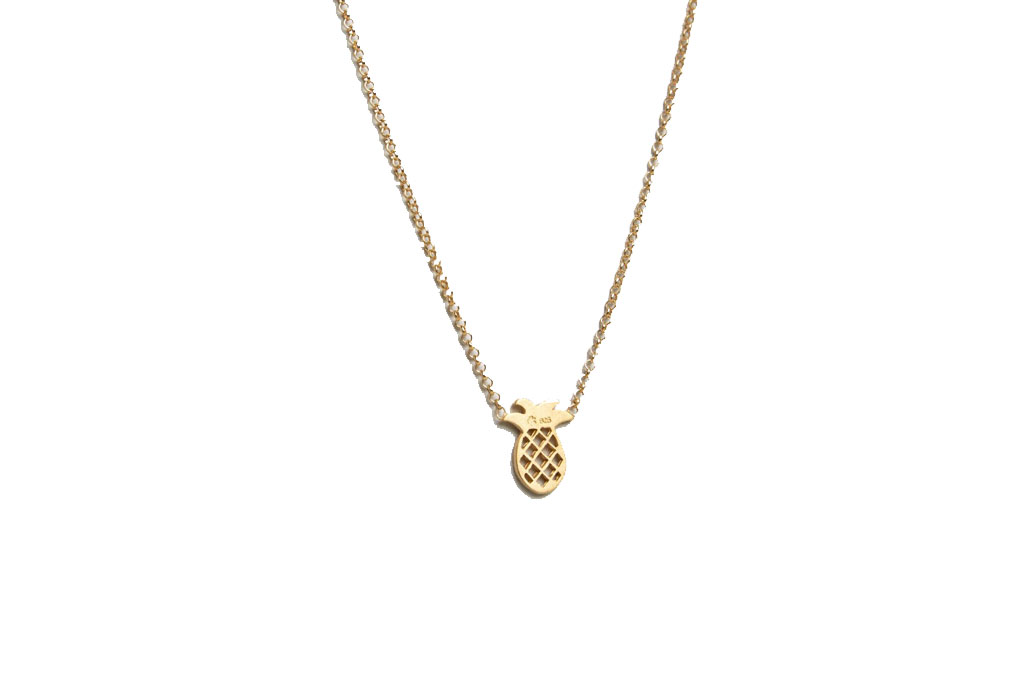 Layer this necklace with other petite gold chains to complete the look. Dogeared gold plated Golden open pineapple reminder necklace, $88 at Asos.
A bright print to brighten up any dark corner of your apartment or office. Pineapple art print by Mnmj, $25 at Society 6.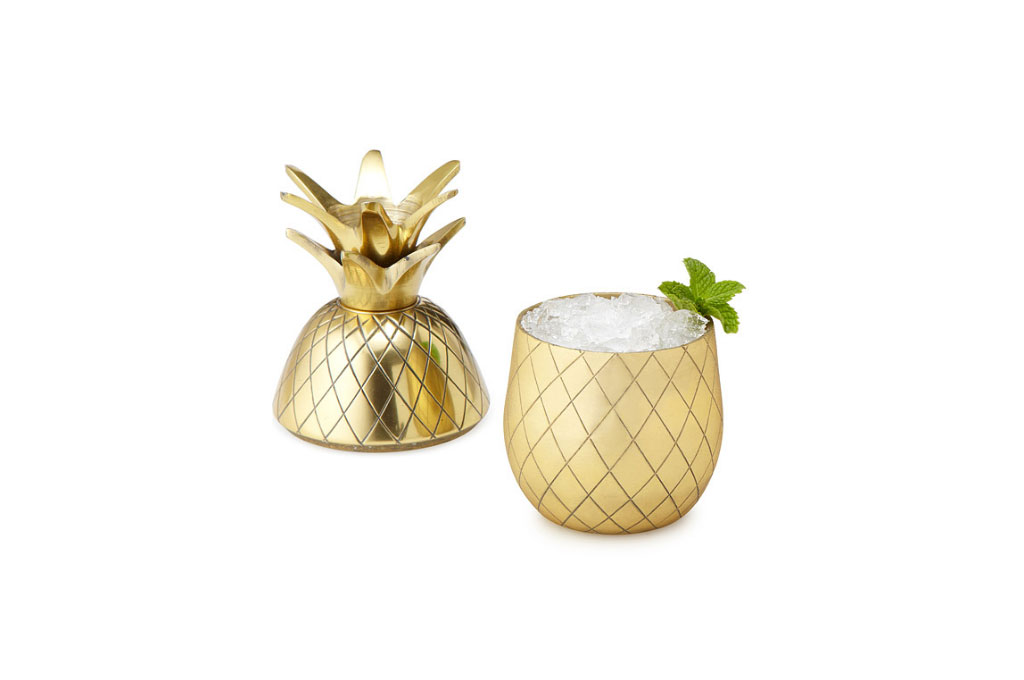 Because your delicious tiki drink deserves a proper container. Pineapple tumbler, $35 at Uncommon Goods.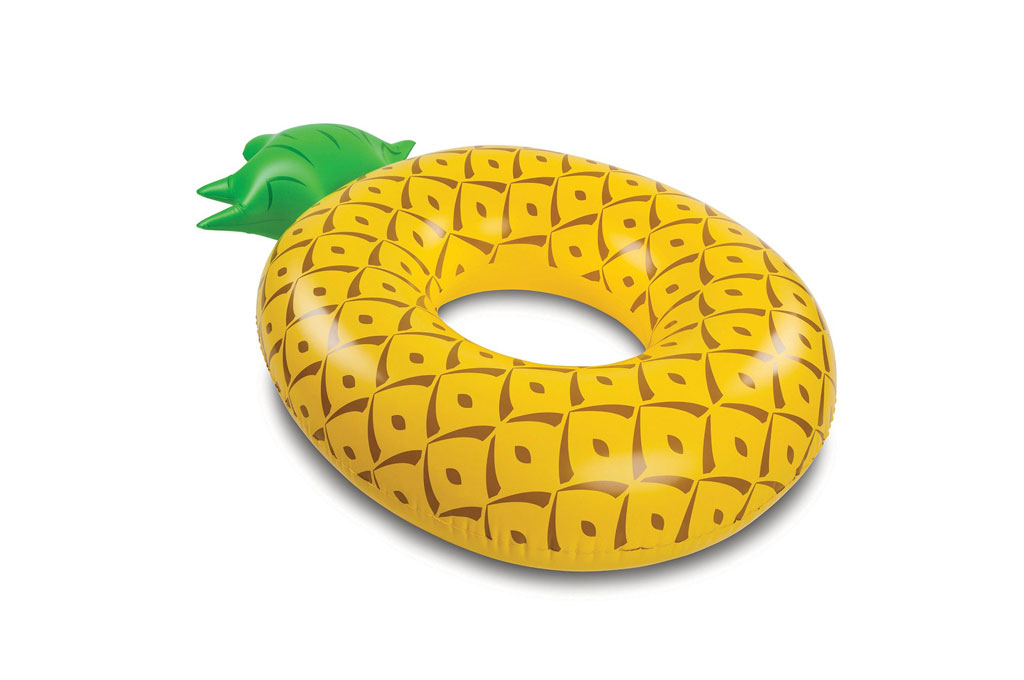 For any end-of-the-year pool parties, make like Taylor Swift's 2015 Fourth of July bash. BigMouth Inc. giant pineapple pool float, $30 on Amazon.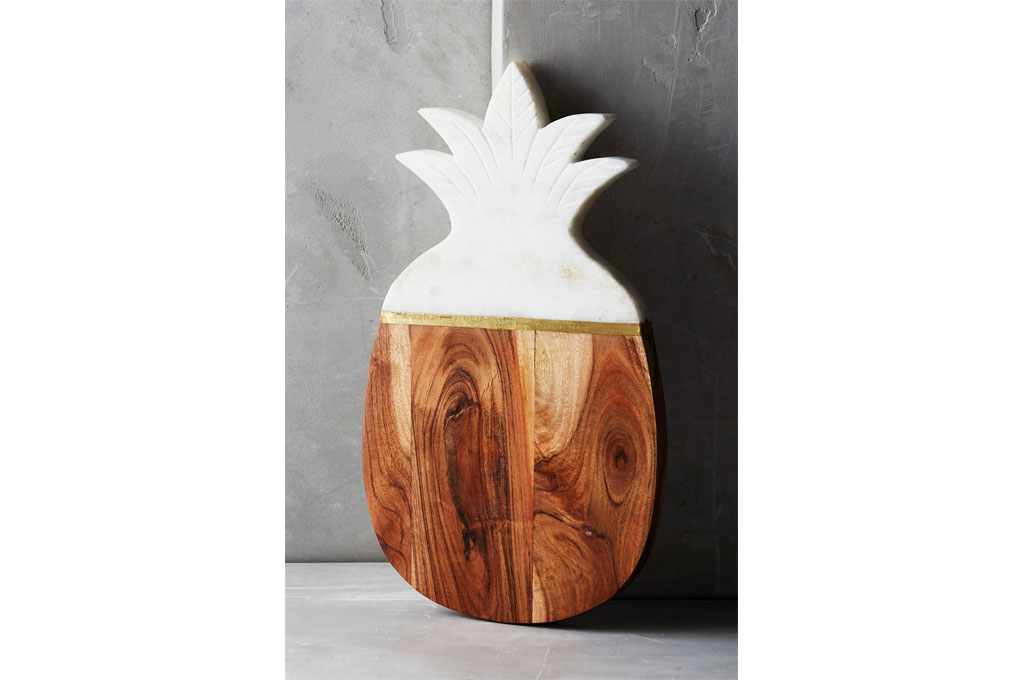 Pineapples are traditionally a sign of hospitality, and what's more hospitable than offering your guests a cheese spread? Marble and acacia cheese board, $68 at Anthropologie.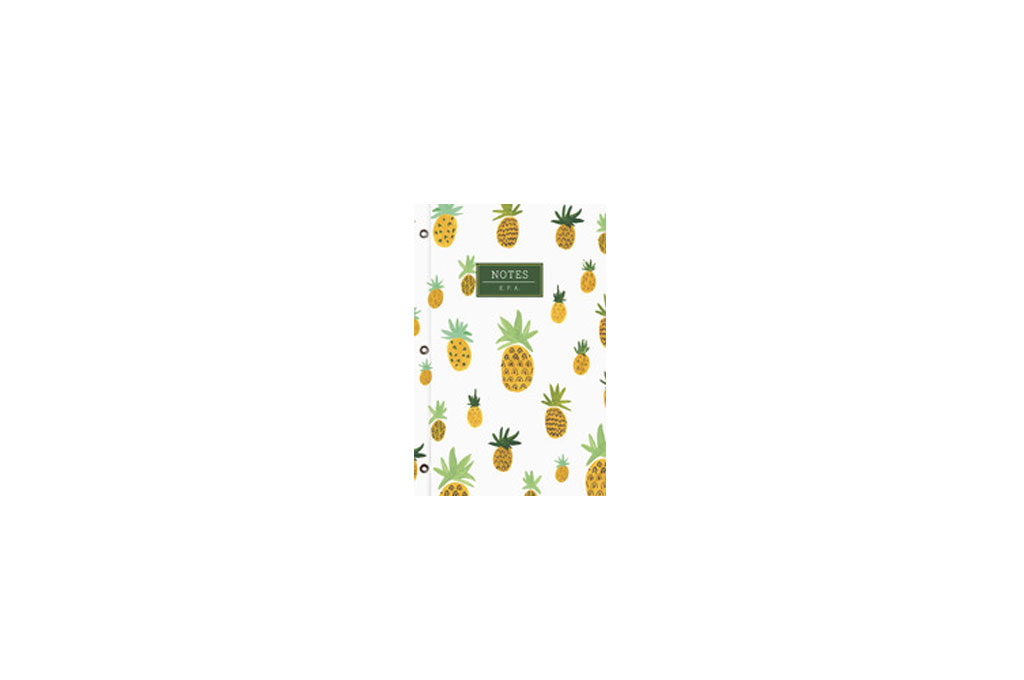 Brighten your workday with an illustrated pineapple print notebook. Pineapple pattern notebook, $16 at Minted.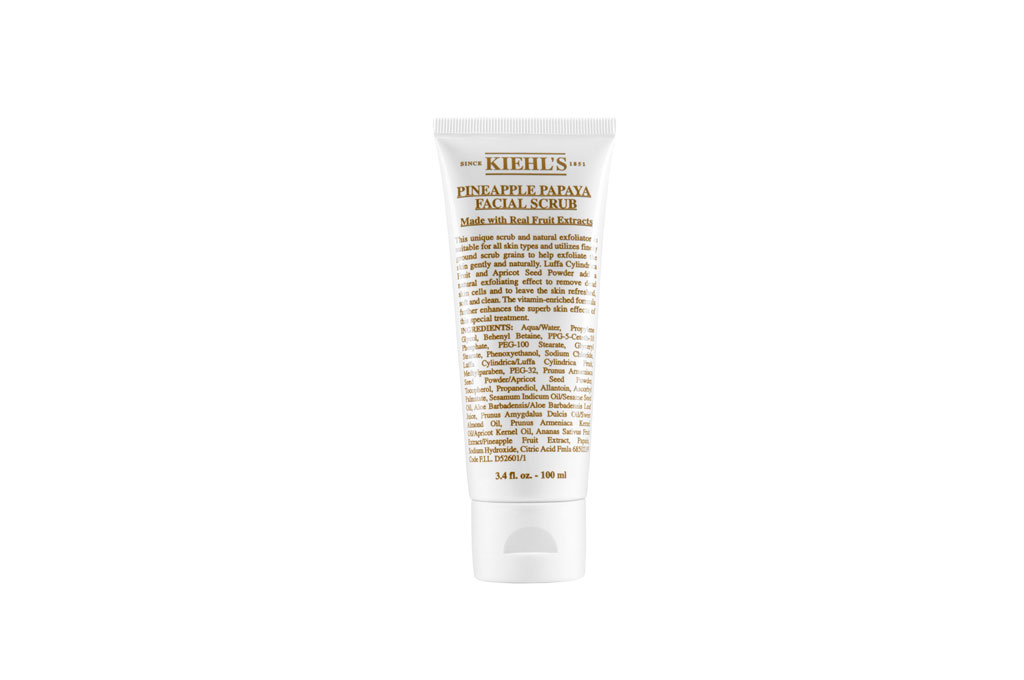 Those plastic beads in your face wash are killing the ocean, so switch to pineapple and papaya instead. Pineapple papaya facial scrub, $28 at Kiehl's.