It all started one night in January when Tim Mudrick was watching a movie with scenes of soldiers driving around in convertible military vans. Mudrick, who works for the government and does motocross in his spare time, was immediately inspired, and started looking on Craigslist to find an old van he could chop the top off of and turn into a convertible.
After a few months of looking, Mudrick, 31, found the perfect one: a 1999 green Chevy Astro van that a Virginia mechanic was selling for $700. Mudrick's roommate, Hahn Nguyen, 30, agreed to go in on it. So on April 1, Mudrick rode his motorcycle to Staunton, bought the van and drove it back to DC, where he and a group of friends sawed the top off with an angle grinder.
After some light mechanical work, the Babe Safari was born. They didn't realize it then, but this ridiculous vehicle would end up defining Nguyen and Mudrick's summer, maybe even their entire year.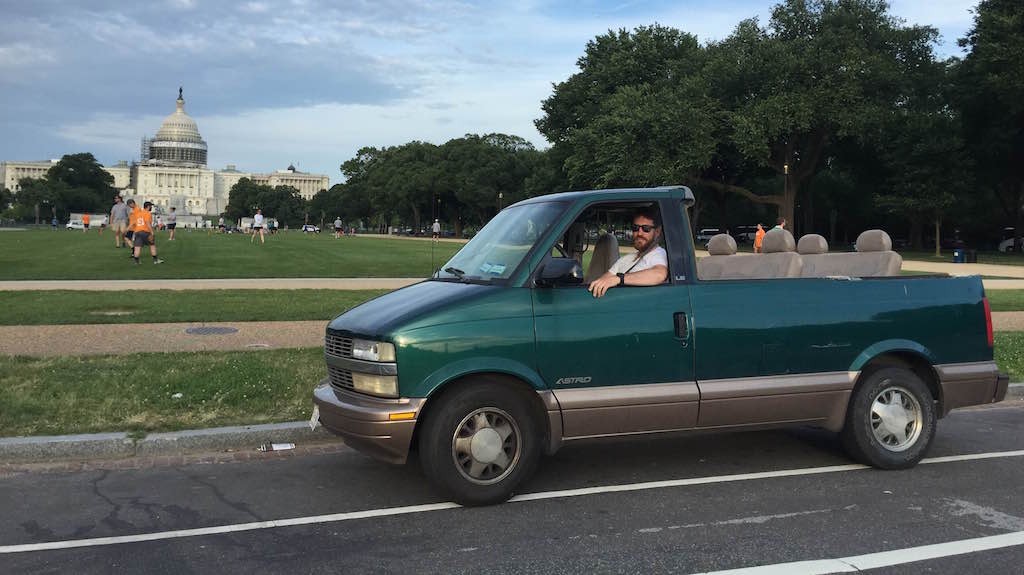 You might have already seen it cruising around your neighborhood—it's hard to miss. Mudrick and Nguyen park it on their street in Petworth and drive it around DC with their friends. When rain is in the forecast, they put what they call a giant shower cap over it to keep it from getting wet. "Any night we don't have anything to do we end up driving around all night until we find something fun," Mudrick says. Since buying the van in April, they've already put 2,500 miles on it.
When I asked him if the name "Babe Safari" would be misinterpreted as misogynistic (as in, hunting for women), he shrugged. The name, he explained, comes from the GMC Safari, which is essentially the same van as the Astro, as well as a story from college. One of Mudrick and Nguyen's college friends (they met at the University of Pittsburgh), drove medical supplies around campus and would tell his employees not to look at girls while on the job. "This isn't a babe safari," the friend would say.
One of the things they love about the van is the reaction it gets out of people on the street (except when they try to jump on the back). "Every single person that sees it goes through these phases of confusion, then excitement, then just complete euphoria," Mudrick says. "It's a mode to bring happiness to people on the street."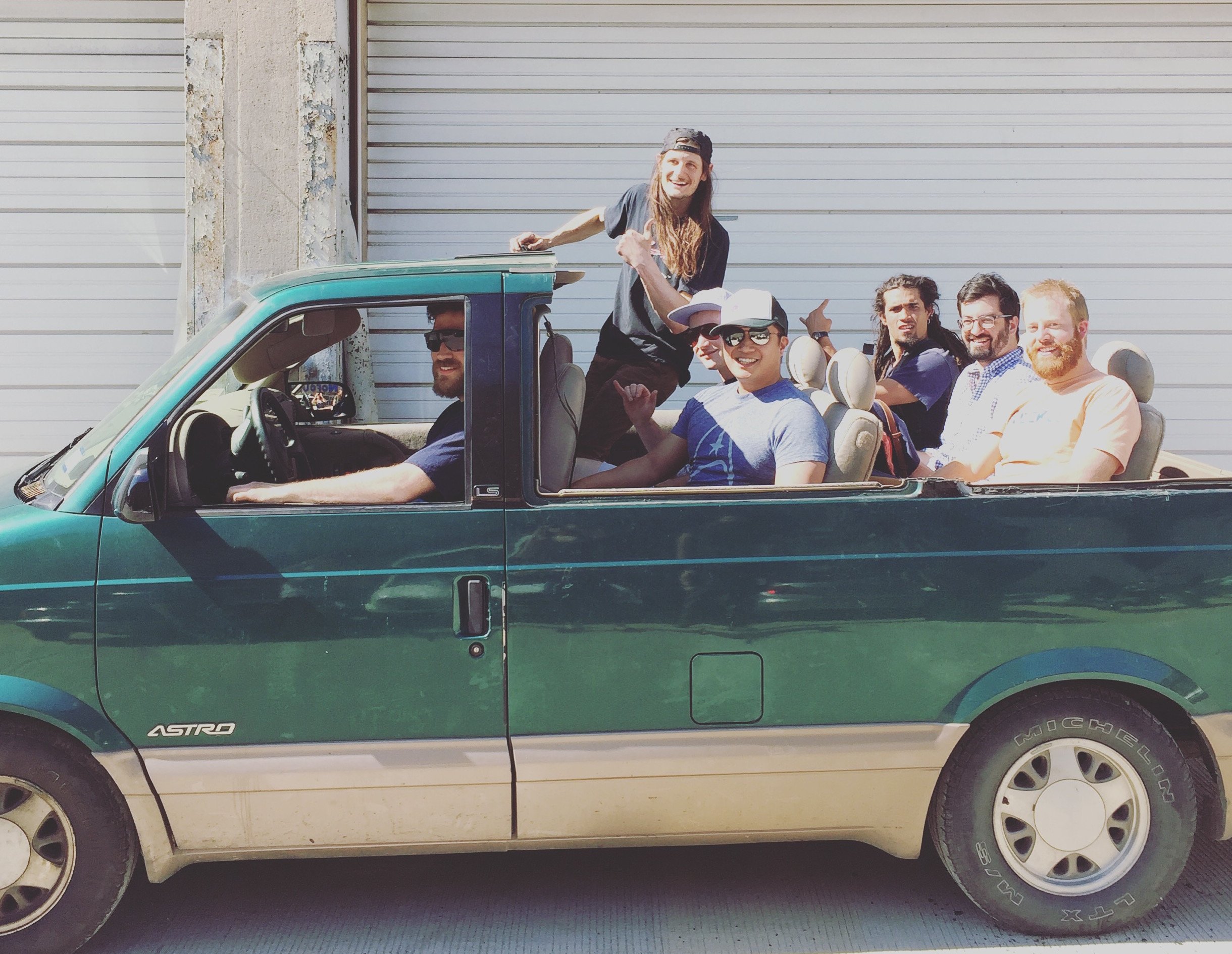 I would think he was exaggerating if I didn't ride in it myself with six of his friends, including Nguyen. While we were stopped on a stoplight on U Street, a middle-aged guy on the sidewalk yelled to us, "Is that an Astro? That's a badass Astro!" Wide-eyed, he proceeded to take out his phone, walk into the middle of the street, and take a photo as we drove off.
At the corner of U Street and 14th, dozens of people walked by with huge smiles on their faces. "It's like a tour van," one guy told us. "But without the tour." These interactions with strangers happened several more times in the span of our 20-minute drive. I felt weirdly famous. It was fun.
"This thing is essentially so stupid—it's just cutting the roof off of a vehicle—but for some reason, it brings everyone together," Mudrick says. Jane Bruner, one of their friends and a barber at Hell's Bottom who frequents the van, told me riding in it has been her favorite thing to do all summer. "It makes me happy," she says. 
Because the car has over 280,000 miles on it, Mudrick and Nguyen know it's on it's last legs. "This is an ephemeral thing," Mudrick says. "We're just driving it until it dies."
Until then, the Babe Safari will keep on cruising.