With the prevalence and ease of online shopping, brick-and-mortar retailers are using events and immersive experiences to engage with customers face-to-face: Kit and Ace hosts dinners in their stores, the Nike store in Georgetown leads runs, and Madewell turned their second story in Georgetown into a pop-up shop within a shop. So it should come as no surprise that when activewear boutique Summit to Soul opened its doors in Capitol Hill on July 30, it brought some community fitness events with it.
For Summit to Soul founder Kimberly Wattrick, however, the store's bi-weekly fun runs and pop-up in-store fitness classes aren't just about getting people in the door.
"Community events are an integral part of the business. I've always wanted the store to be about something bigger than just the apparel and brands I carry," says Wattrick. "When I was in my mid-20s I suffered a life threatening accident on a mountain at 11,000 feet. Group fitness and community run clubs were an integral part of both my physical and mental recovery. I wanted to build a store and a brand that gave back to the community and had strong ties to the neighborhood."'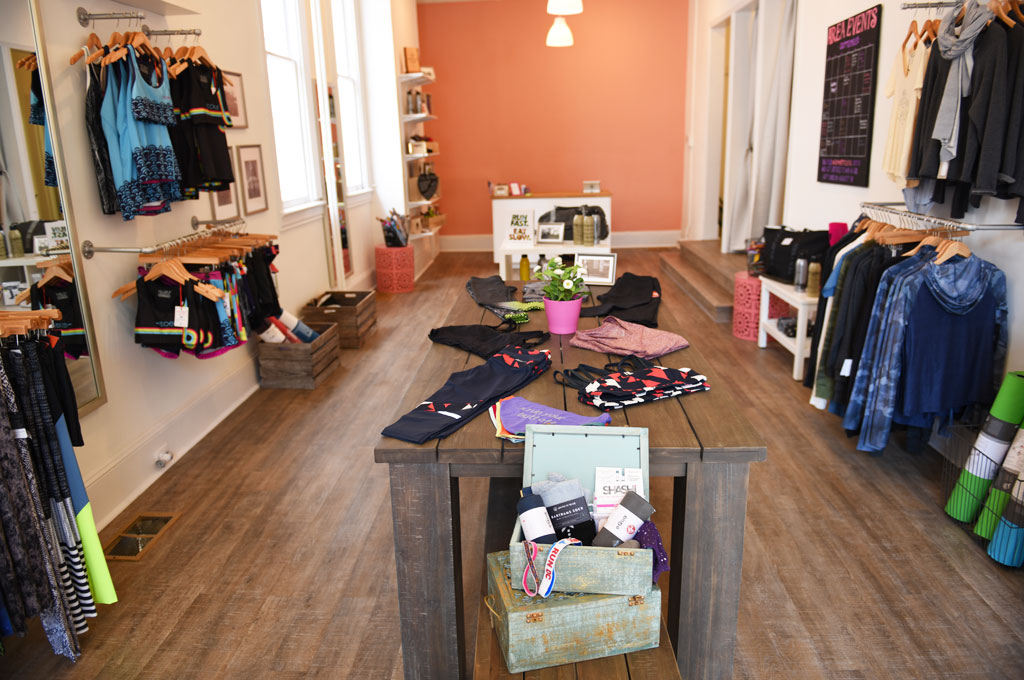 The shop hosts a "Miles to Mimosas" fun run on Sunday mornings at 9:30 AM, with free mimosas and snacks at the store following the two-to-four mile jog. On Wednesdays at 6:30 PM, the store leads another two-to-four mile fun run that finishes with more snacks and drinks at the shop. Additionally, other fitness clubs in the area are scheduled to host pop-up workouts at the store, including a runners yoga session with East Side Yoga on September 21, a Pure Barre class on September 26, and a fun run with a running book club meeting by EZ8 Runners on September 28.
As far as merchandise goes, the shop sells fitness brands such as Onzie, Coeur, Oiselle, and Manduka, among others, along with some yoga accessories and bags. The products are stocked for anyone who's "running their first 5k, an avid yogi, training for an Ironman or Boston Marathon, or just want to lounge around the house reading a good book in ultra comfy clothes," says Wattrick.
Summit to Soul is now open at 727 8th St., SE.