When Ministry of Supply opened at Shaw's The Shay development, my first response was, "Sweat-resistant dress shirts? Cool." My second response was, "Where's the womenswear?" Because you know what? Women. Sweat. Too.
I'm not alone in this line of interrogation. After launching their menswear brand in 2012, Ministry (rebranded from their original name, Ministry of Supply) has put out everything from moisture-wicking button ups to sweat-suit like 3D printed blazers to dress socks with odor control—all for men. But according to a statement by their co-founder and CEO, Aman Advani, the number one question they've been asked, despite these developments, is whether they have things for women as well.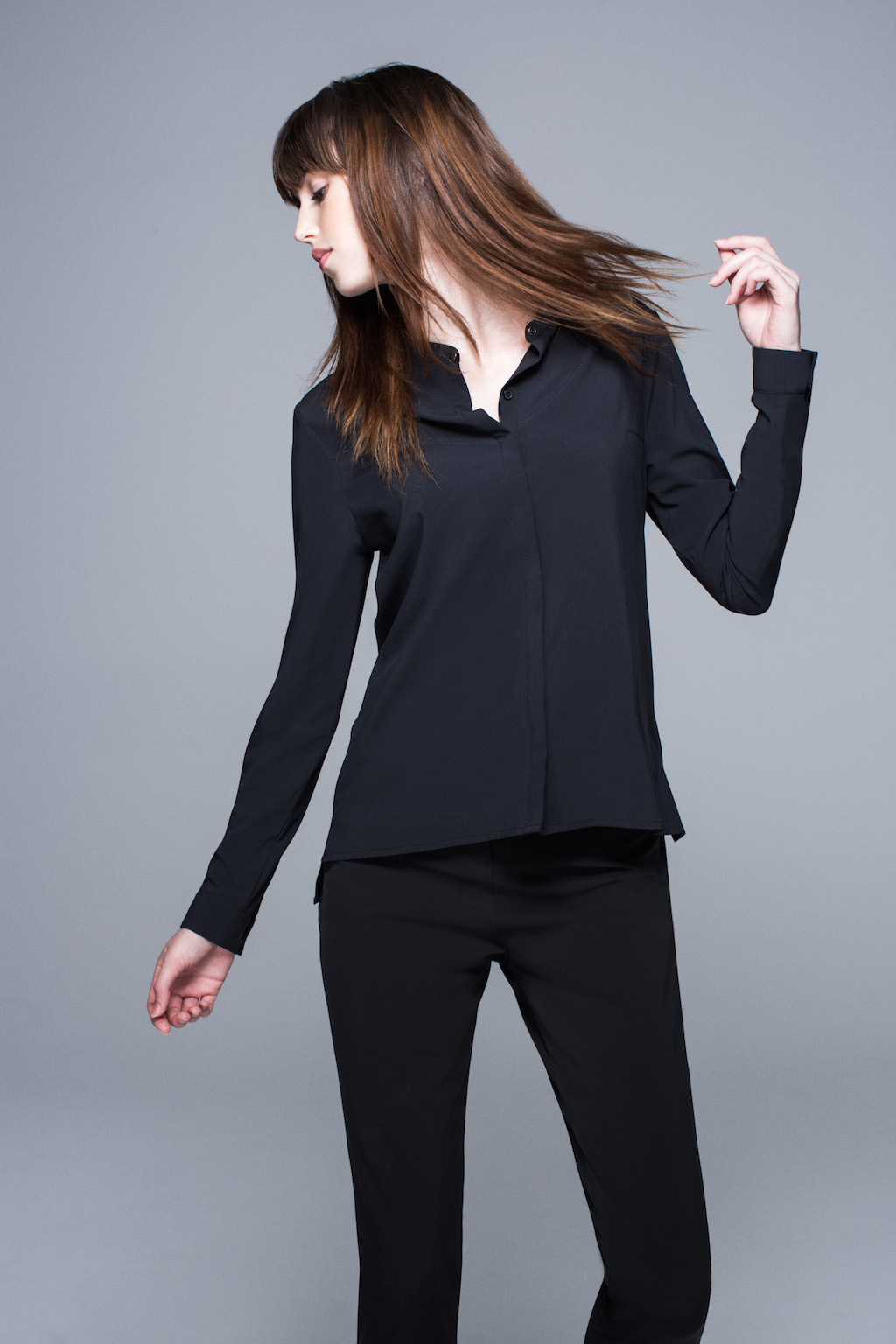 The brand's goal is to solve "real everyday problems" of how we dress for the office by "combining design and technology." Now, with the launch of their womenswear selection of blouses and dress pants (and the promise of more to come in 2017), Ministry is demonstrating the fact that 1) women work and 2) that women need technology-advanced clothes too, please and thank you.
Their women's blouses are designed to imitate the flow and feel of silk, but are actually made of a stretchy, machine-washable, moisture-wicking fabric. Their dress pants are designed with stretch to retain their shape, and they're also machine washable, wrinkle-free, and moisture wicking. The collection is available online now, and will ship come October.