Last September, Summers Farm in Frederick unveiled a 12-acre corn maze in the shape of Taylor Swift's face. The photo went viral.
After designing and cutting corn mazes for 20 years, Teresa and Jeff Greenwood, who manage the family farm, never expected to be an internet sensation. We asked Teresa, who grew up on the farm, about what that was like and how they choose their annual design. (This year's theme is the Baltimore Orioles.)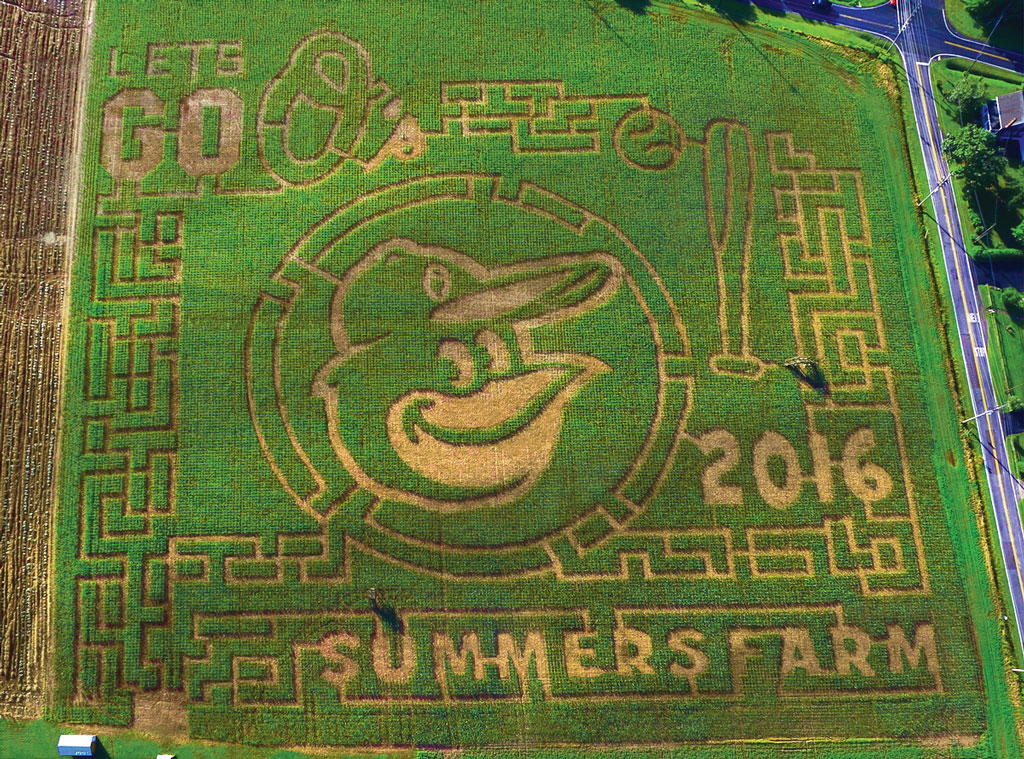 Why did you decide to do Taylor Swift?
We didn't have a design going into the season, and one day my husband just said, "Let's do Taylor Swift," because we feel she's a good person. She's a good role model and believes it's okay to be the person you are. The maze said "Dare to be different" underneath her name. When we posted it on our Facebook, Taylor Swift saw it and posted it on her Instagram. It was huge. My husband's phone was going crazy.
What about other years?
Every year, we try to choose a design that would be of interest to our customers. We do a lot of sports teams. We did the Star-Spangled Banner one year. Sometimes we do a presidential theme. When we started, we had to use graph paper to make the design, but now there's a computer system we can use. Once we choose our design, we plant the corn in the middle of June, and we usually cut the maze out around July 10. It takes four or five people, and it takes all day.
Did you think about doing a presidential theme for the election?
Not this year. Our farm is where people come to make memories, and it's a happy place. We have generations of families—grandparents, parents, uncles—that have been coming here for years. We like to pick something that's just fun.
Summers Farm, 5620 Butterfly La., Frederick; 301-620-9316. Open September 24 through October 31. Regular admission $8.95 weekdays, $13.95 weekends and Friday nights; seniors (60 and up) $7.95 anytime; kids two and under free.
This article appears in our September 2016 issue of Washingtonian.