Fans of pink weddings will find inspiration aplenty in Catherine (Catie) Rothrauff and Erik Saylor's Pinterest-perfect Virginia wedding. Take a look at their whole day in the photos below by Audrey Rose Photography.
Like B&G on Facebook | Follow B&G on Instagram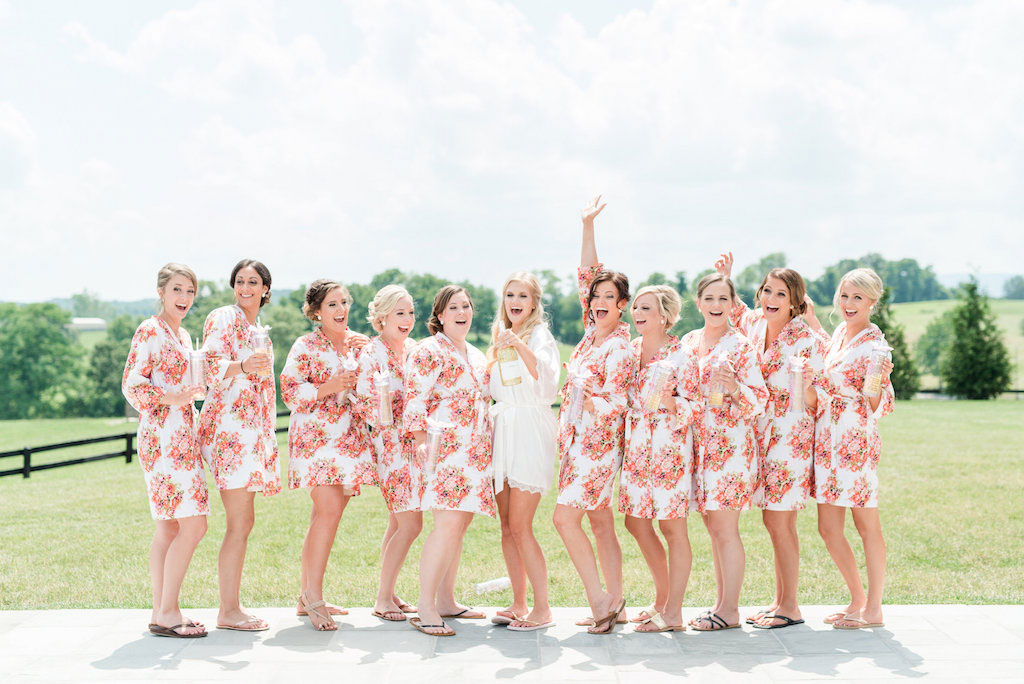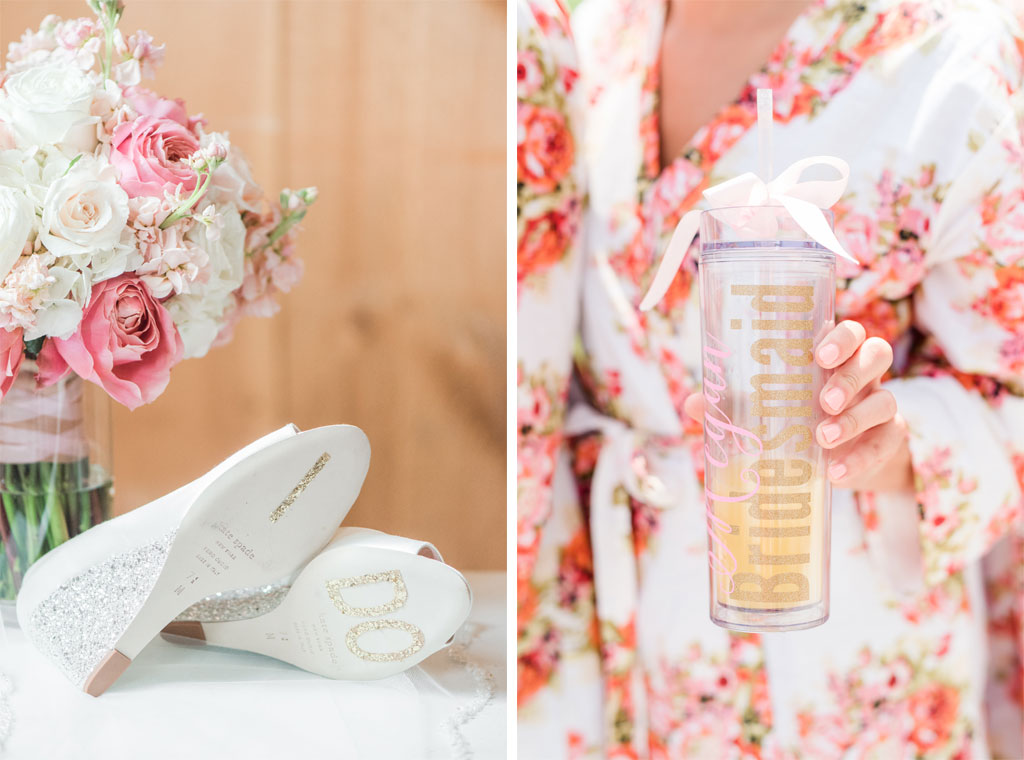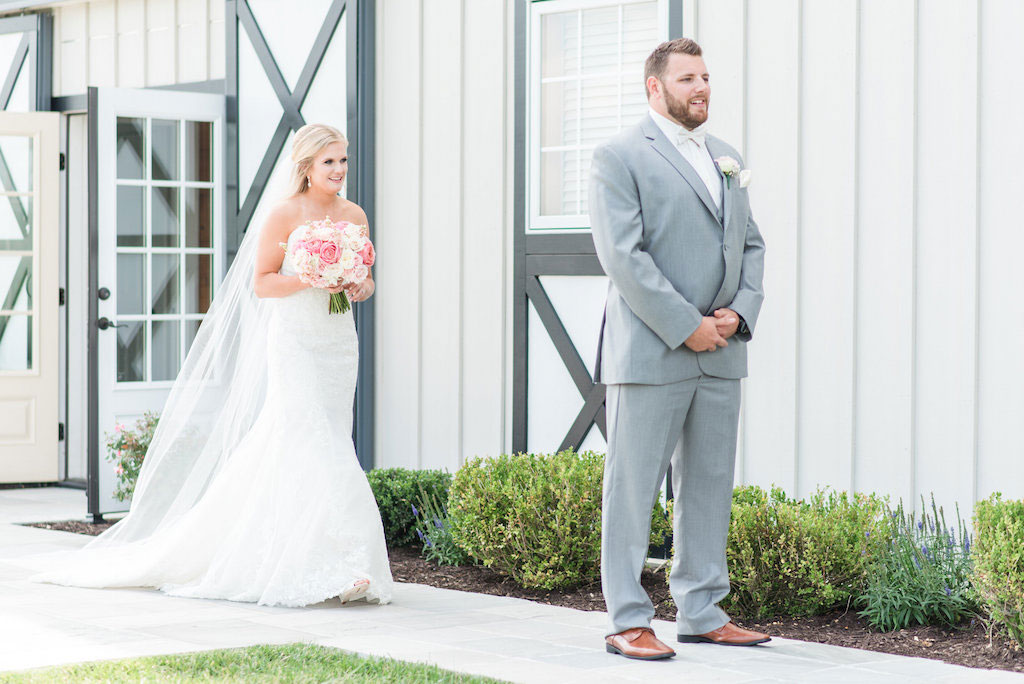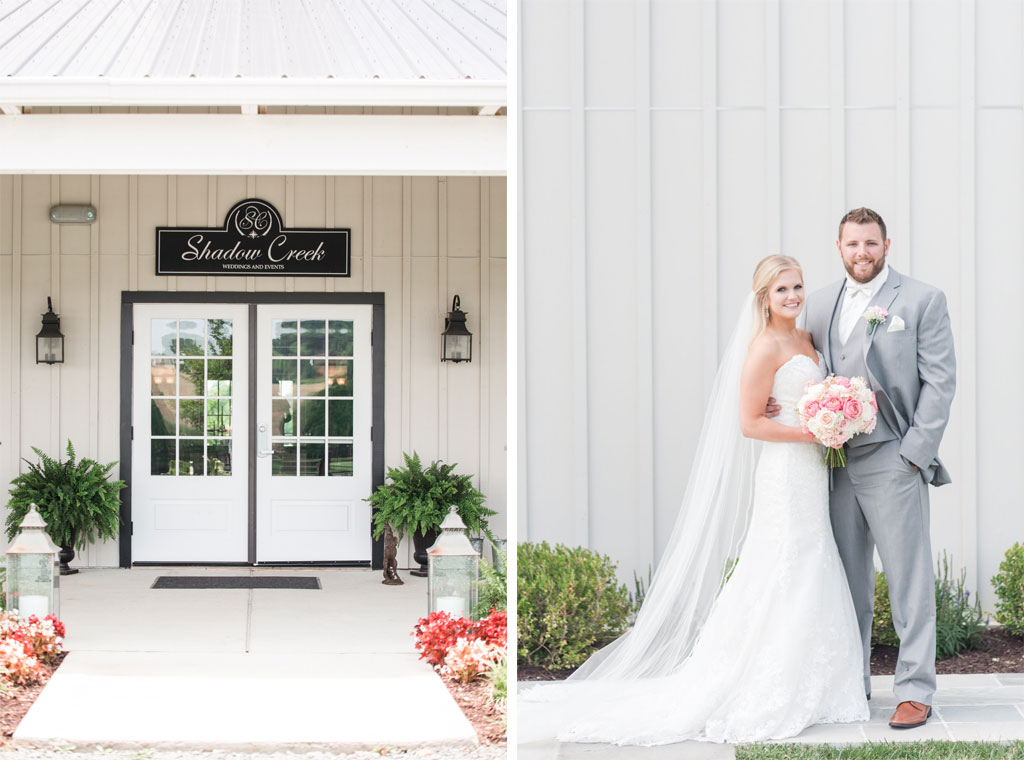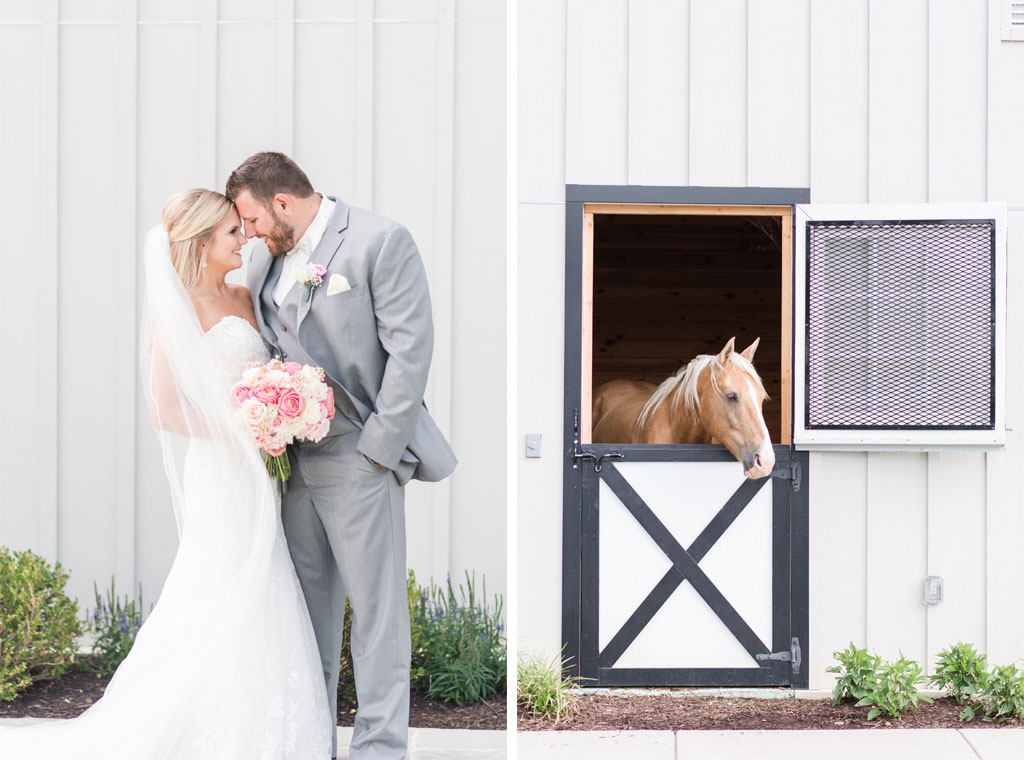 Catie and Erik's "how we met" story is like something out of a movie. Both freshmen at Old Dominion University, they lived in the same building, across the hall from one another. She was a cheerleader; he was a football player, and it was pretty much destined from the start that their friendship in college would eventually turn into something more.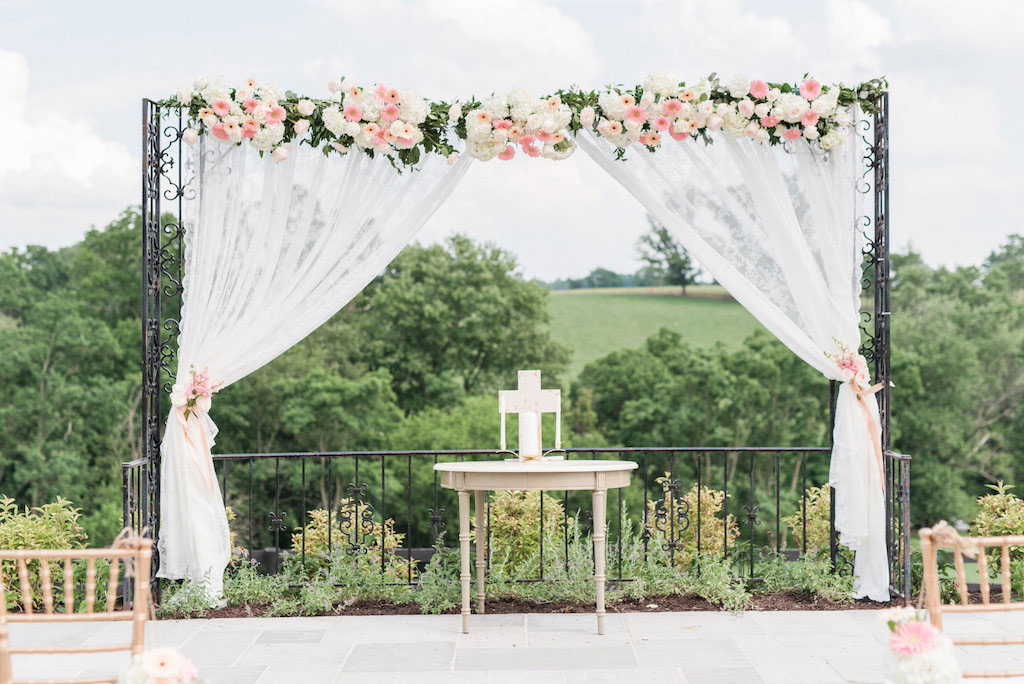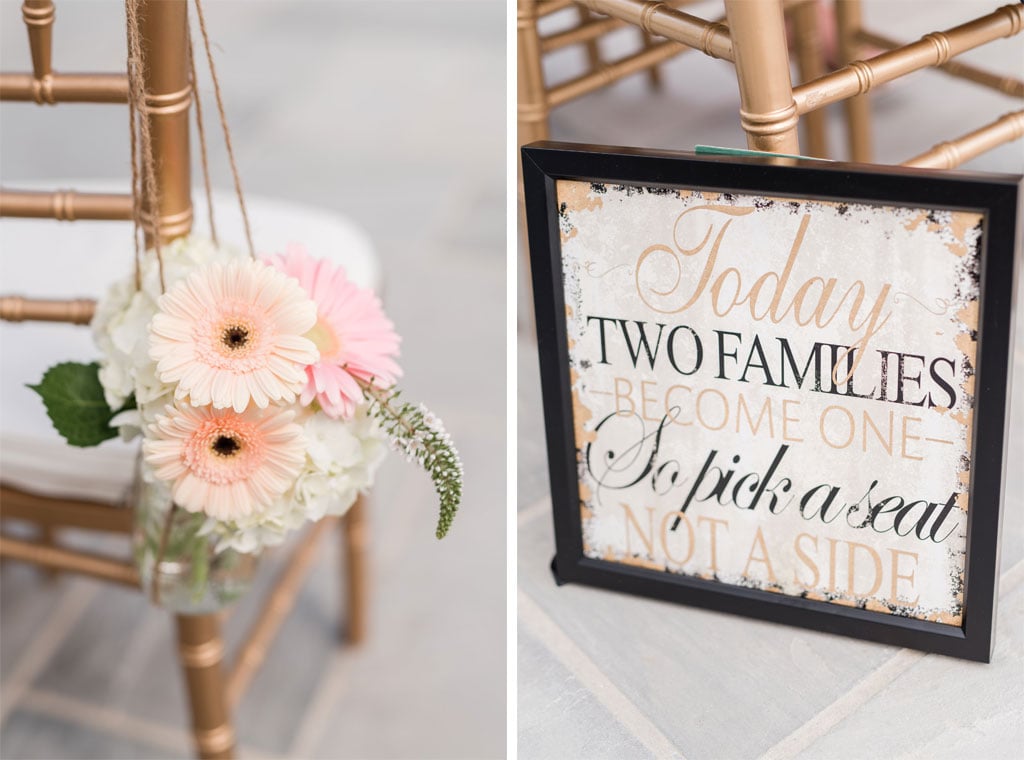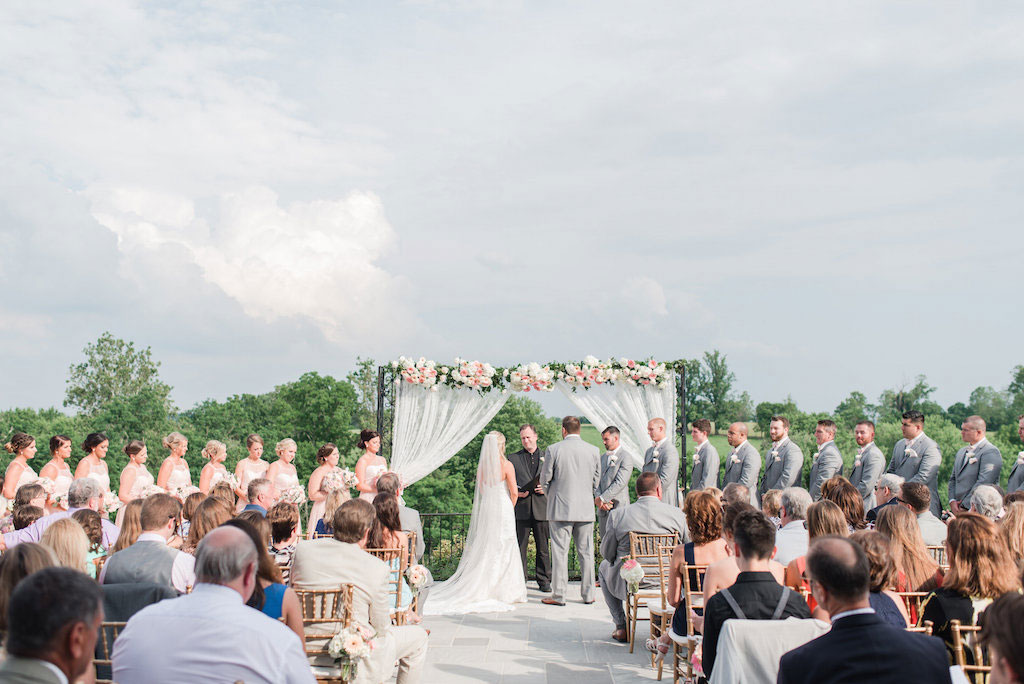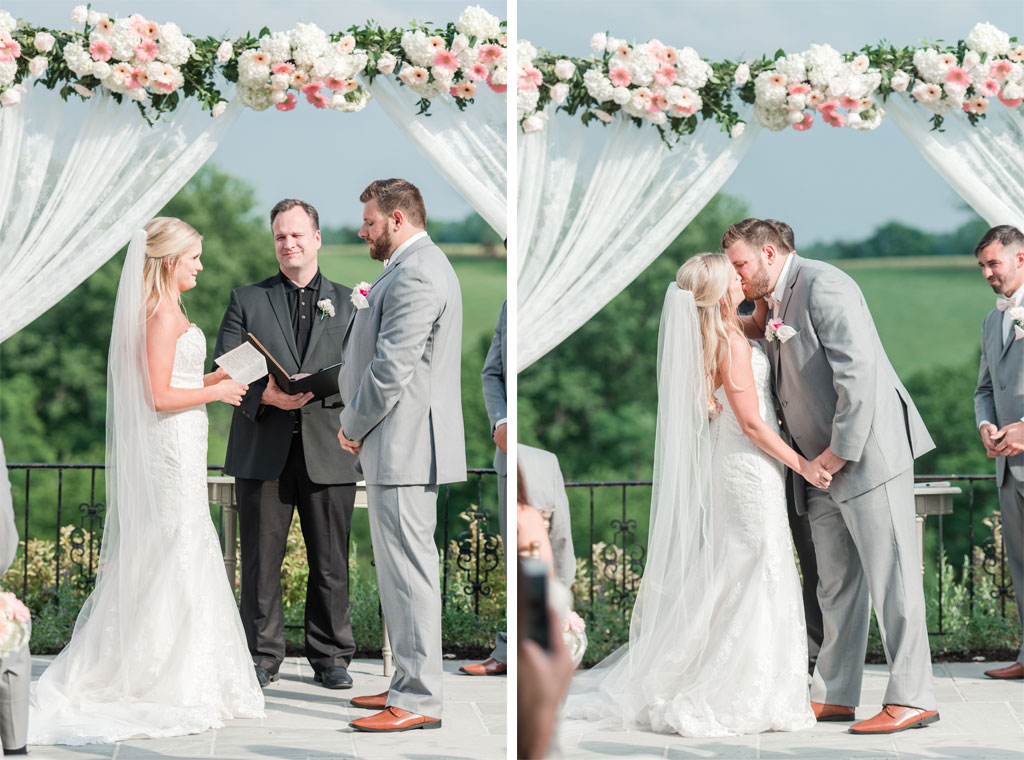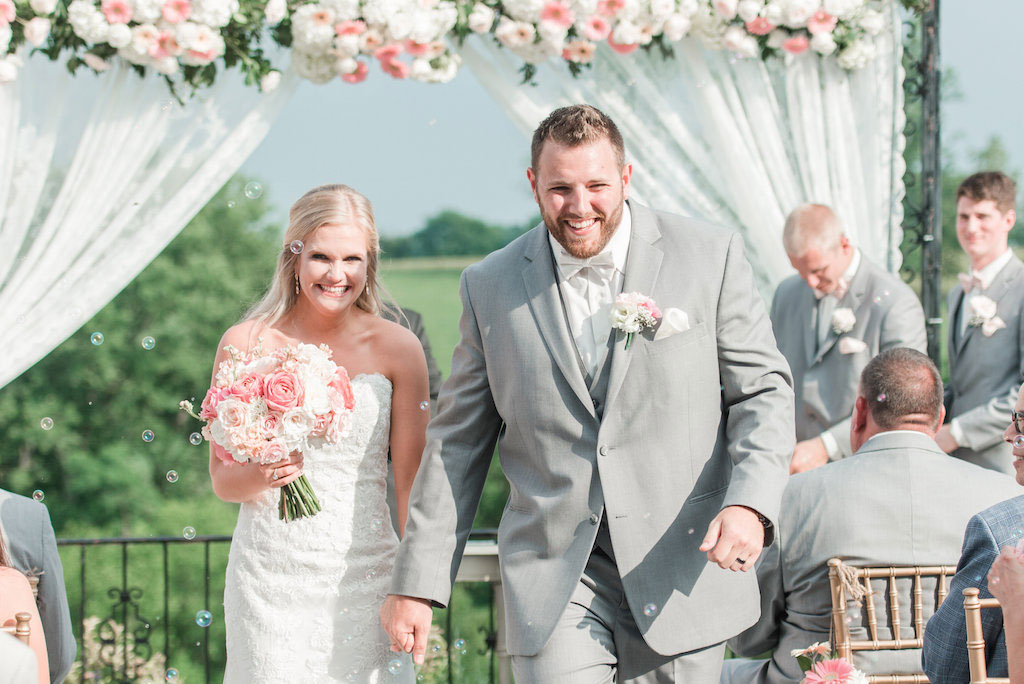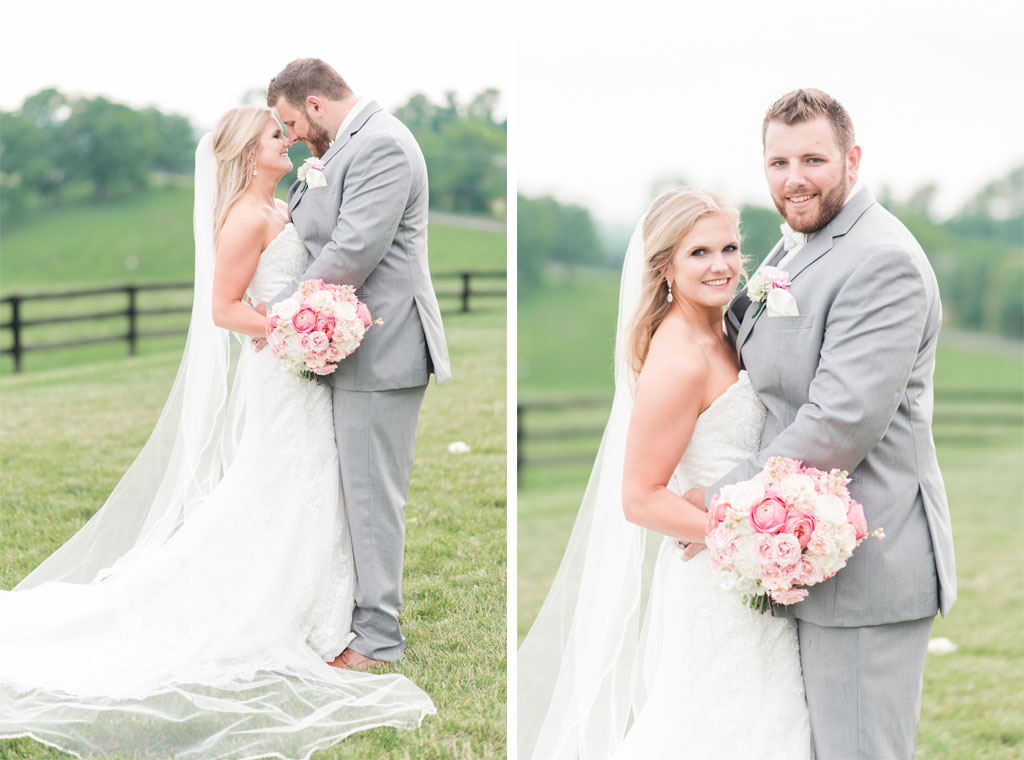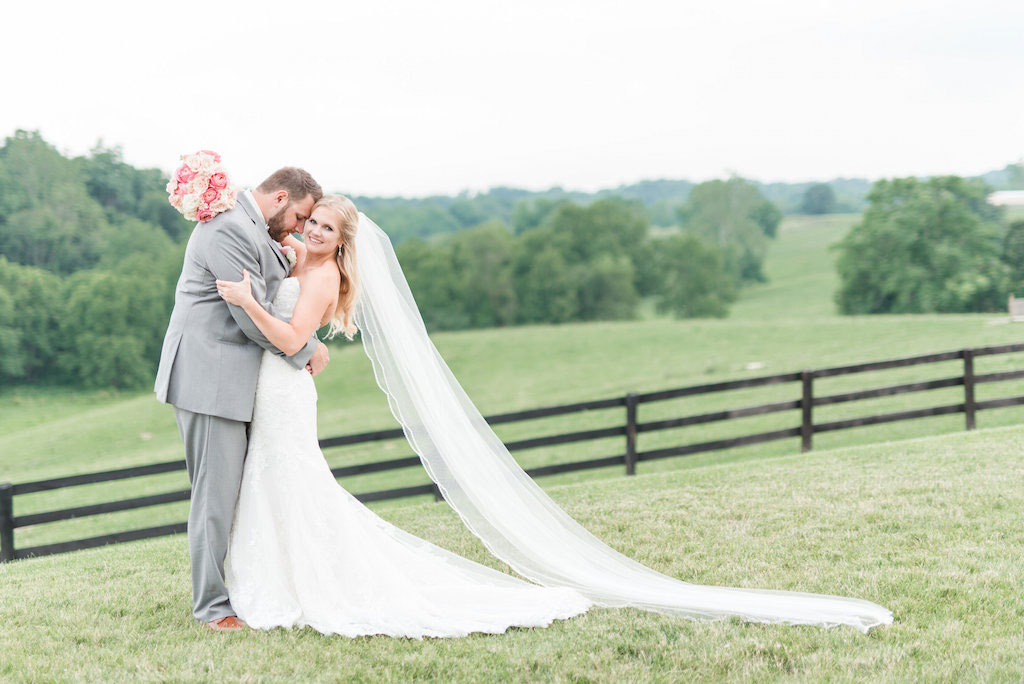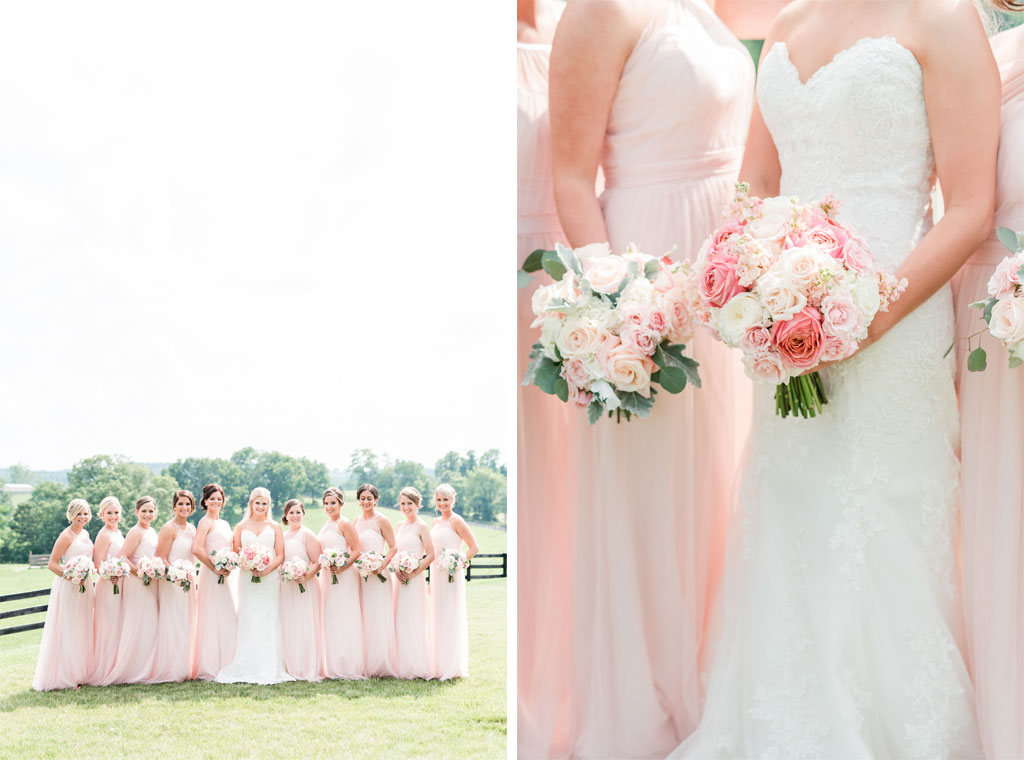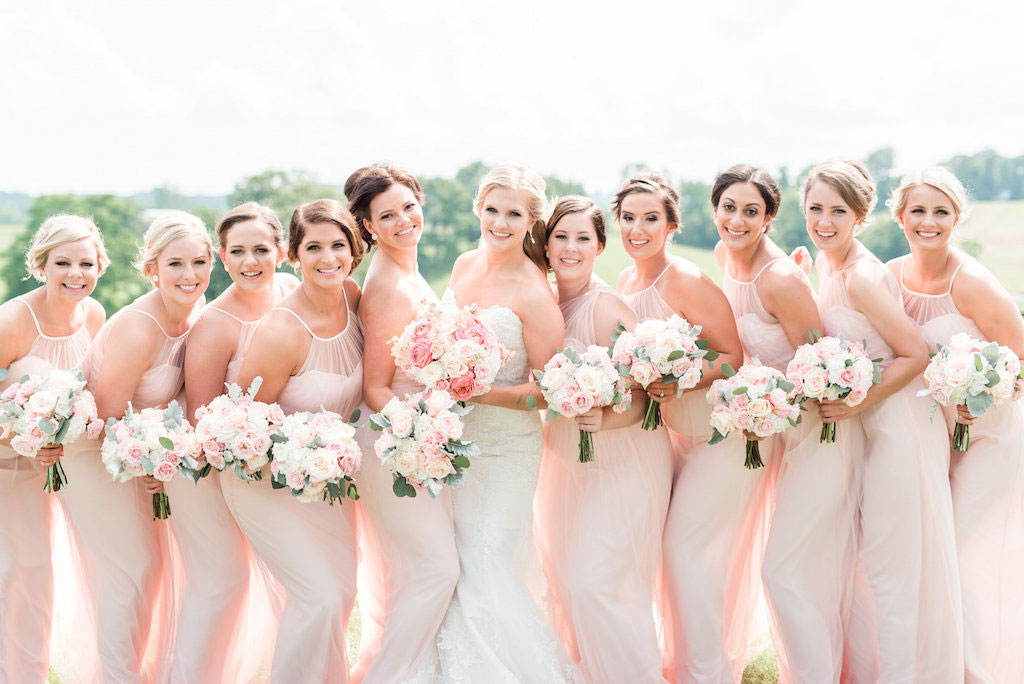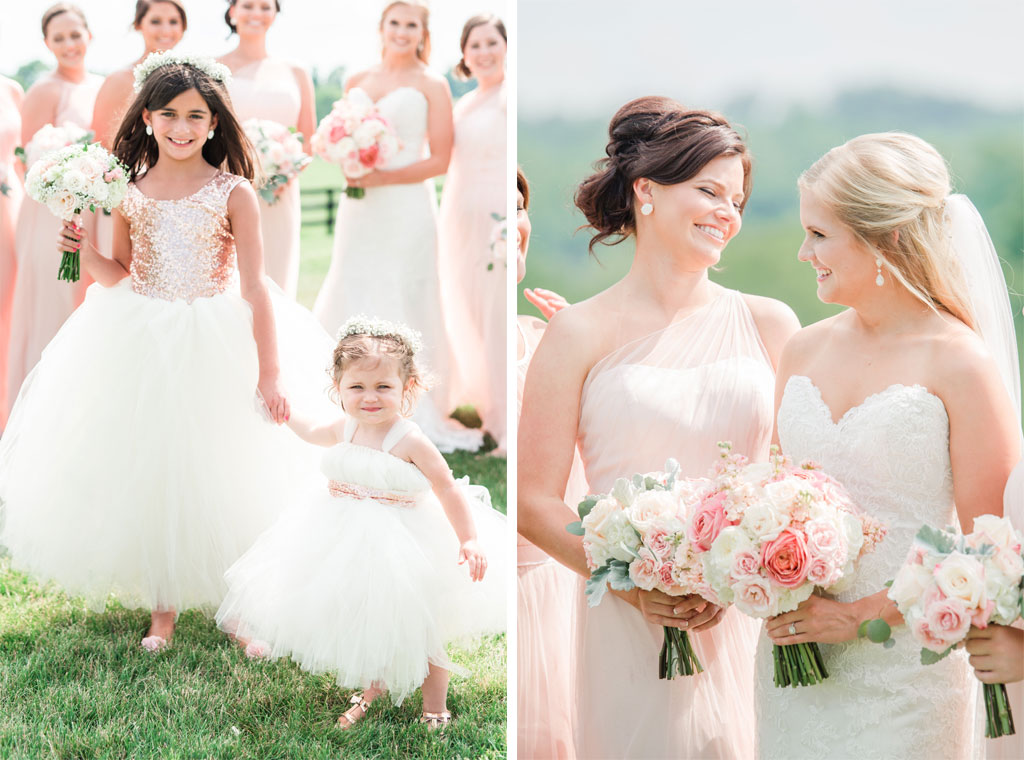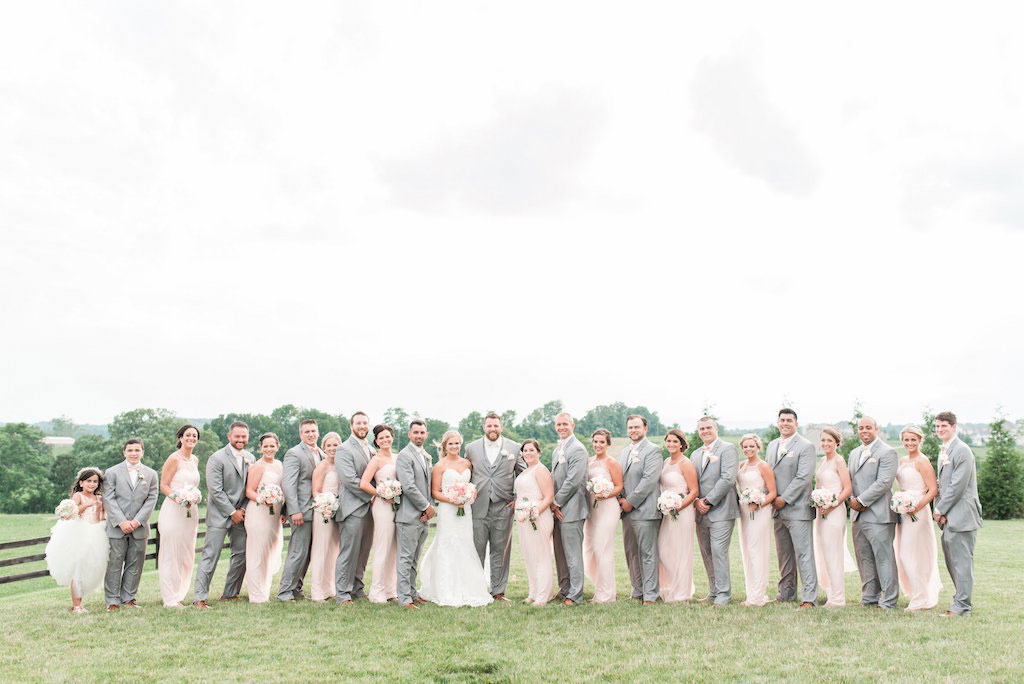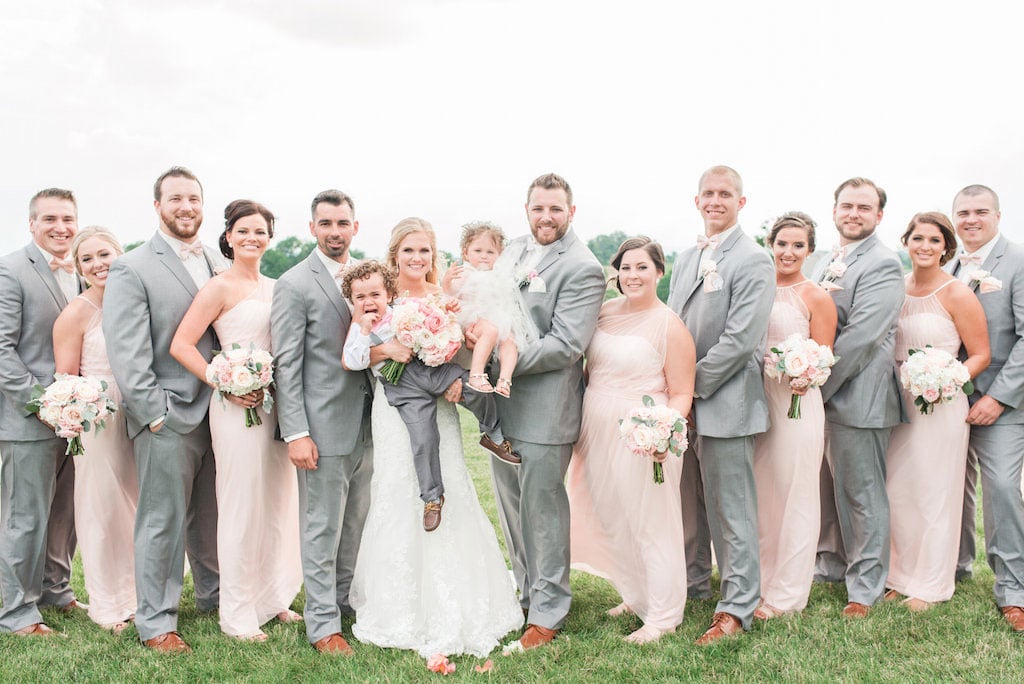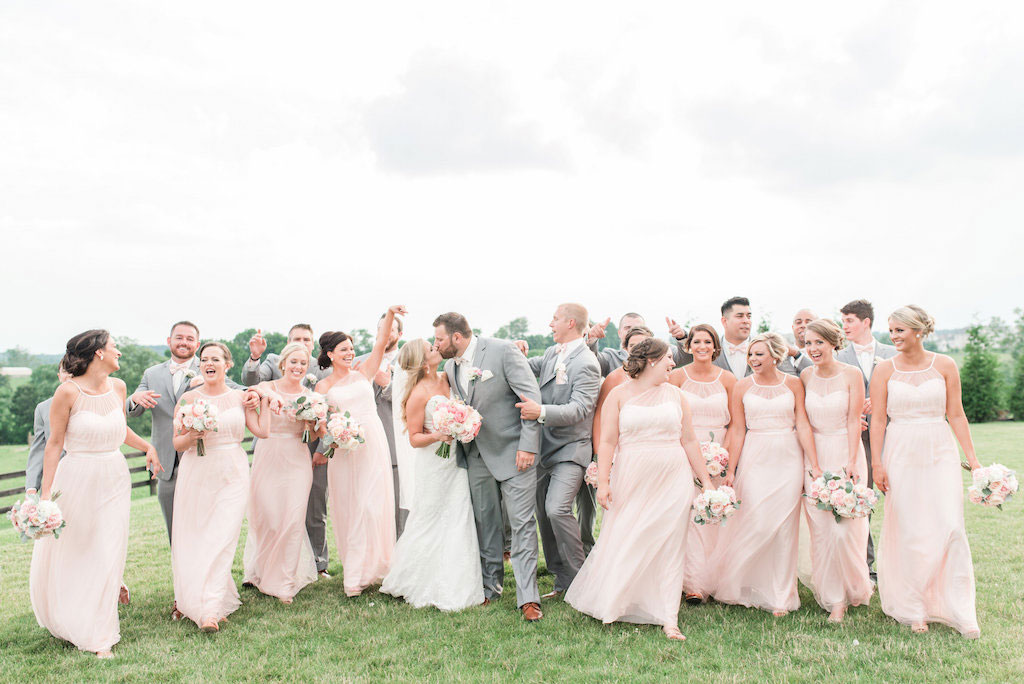 After officially dating for three and a half years, Erik invited friends and family to Virginia Beach for an Old Dominion football game. The next day, in front of all their loved ones, Erik proposed in the backyard of their beach house.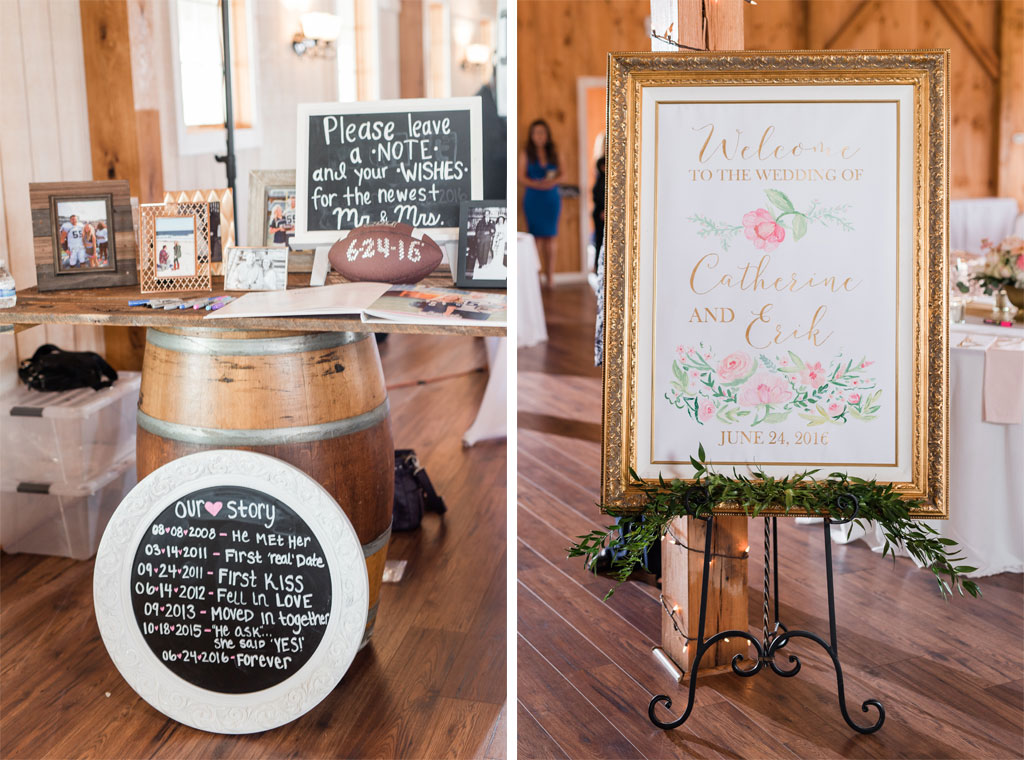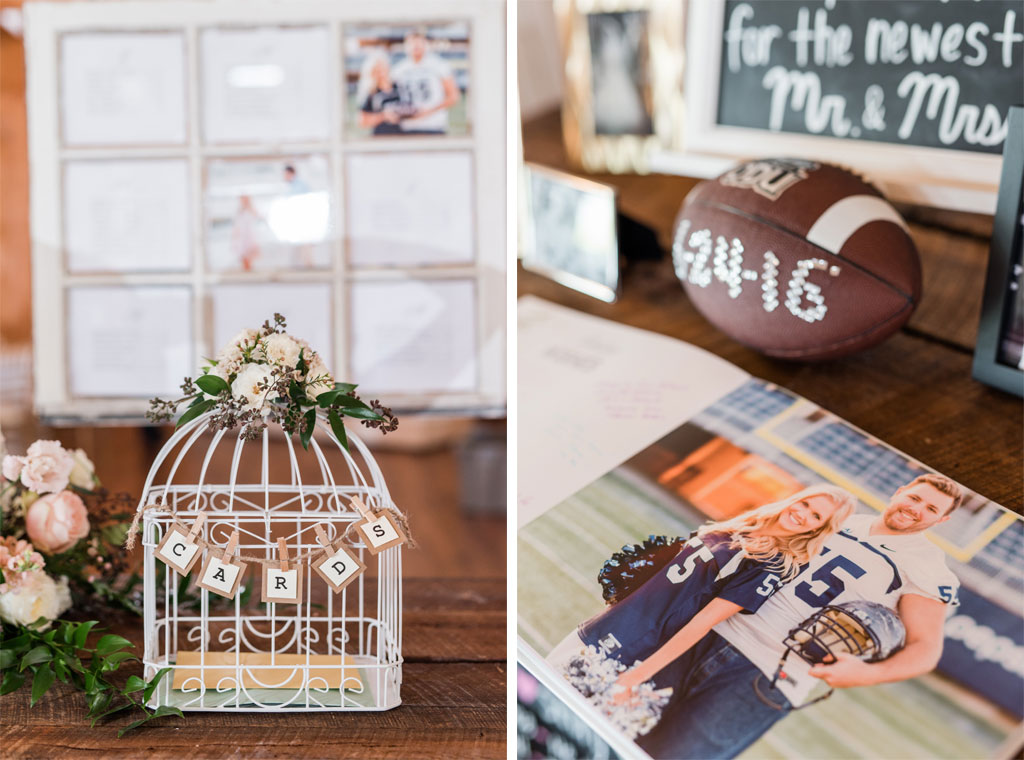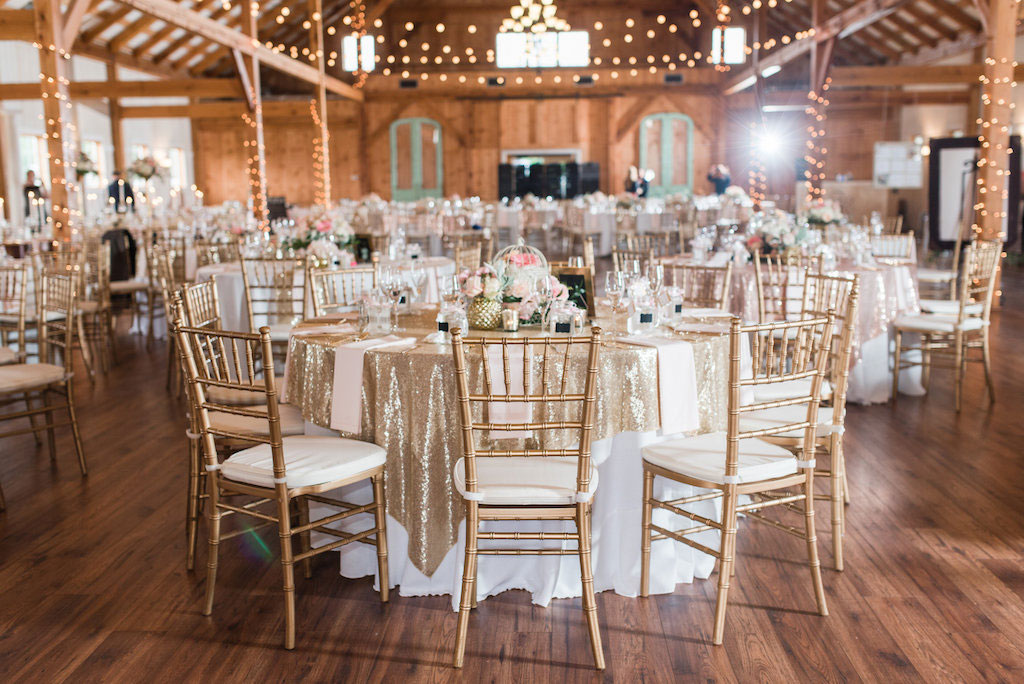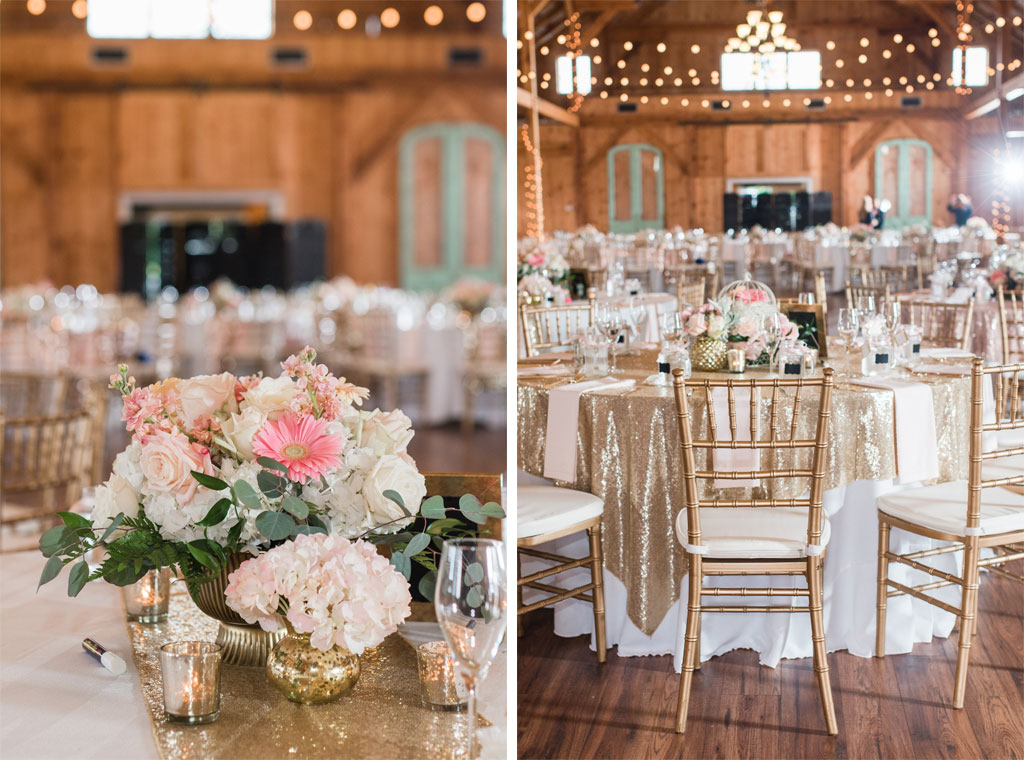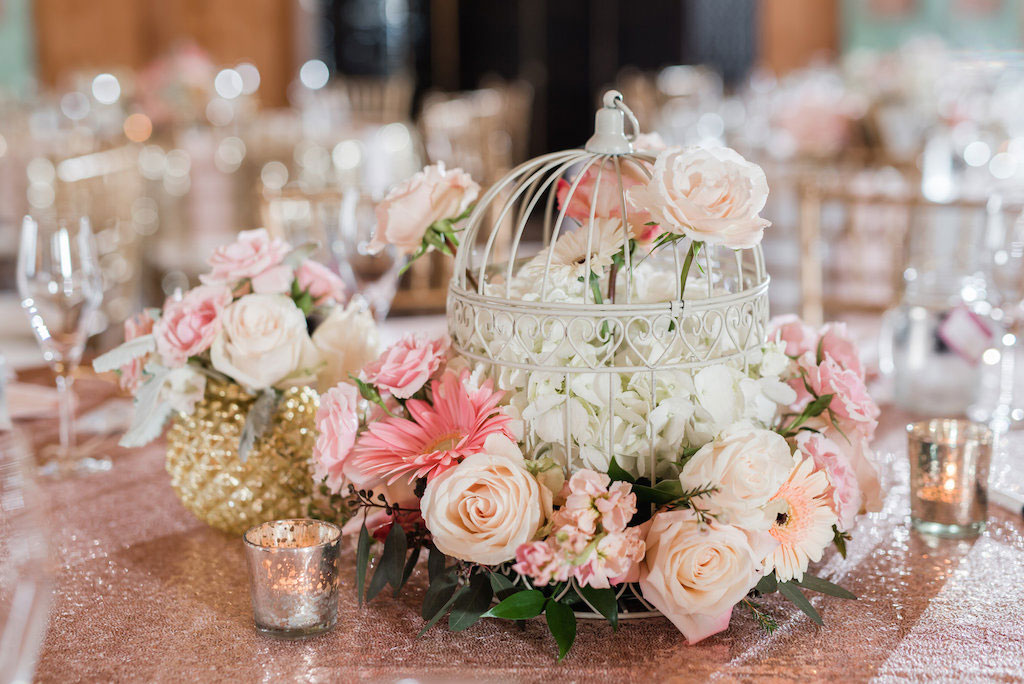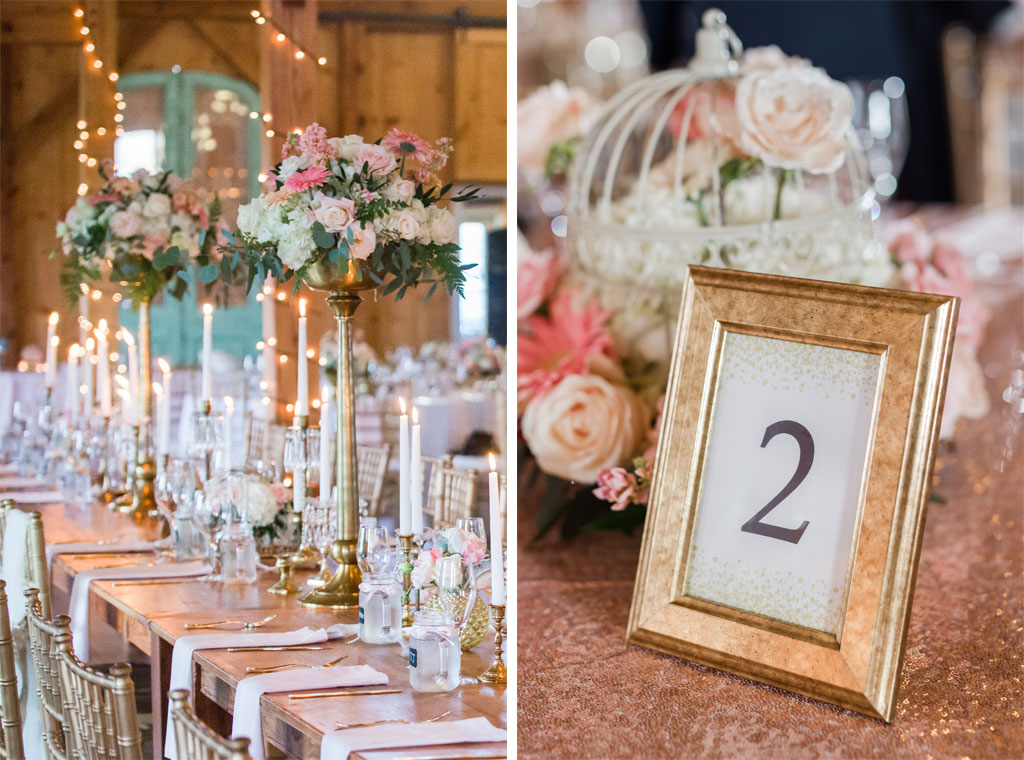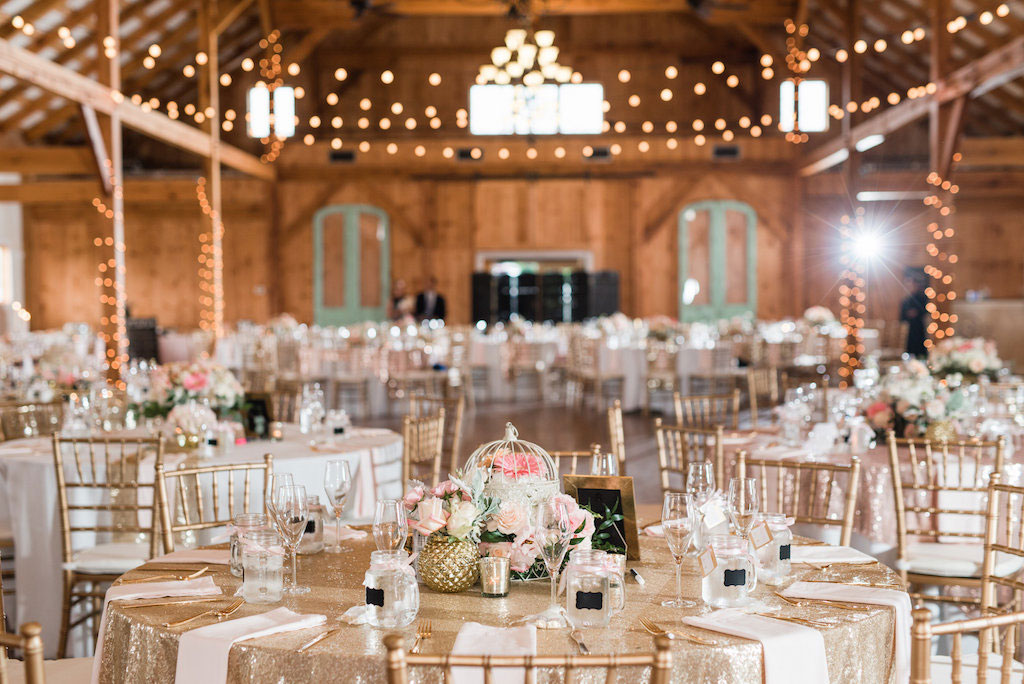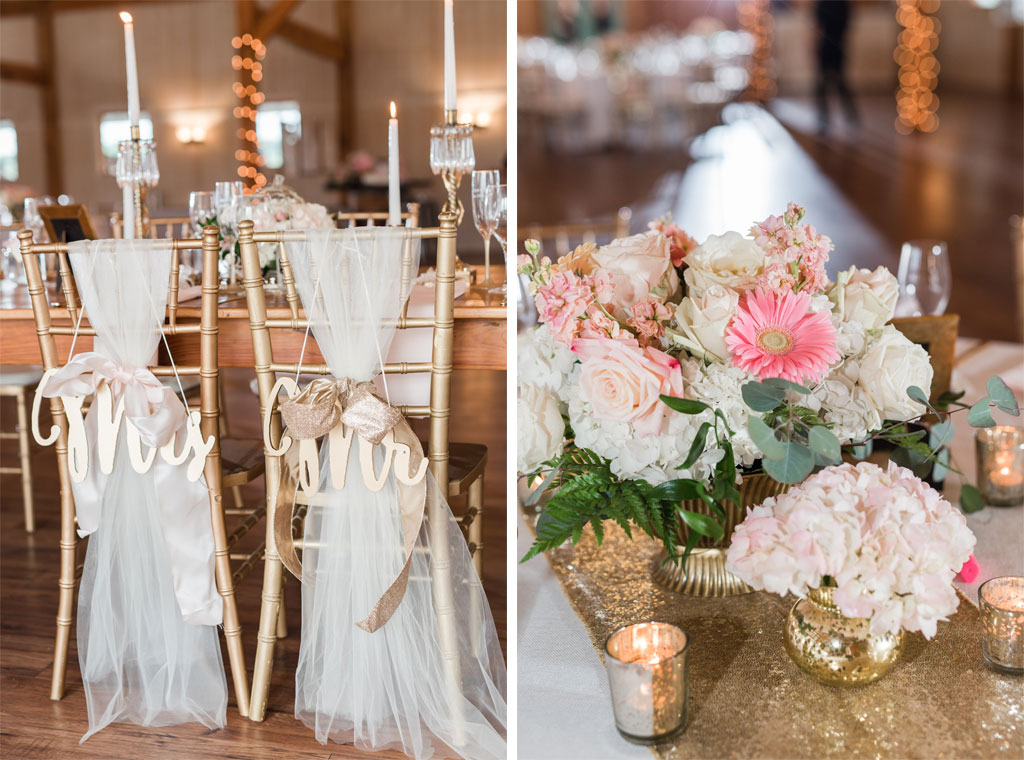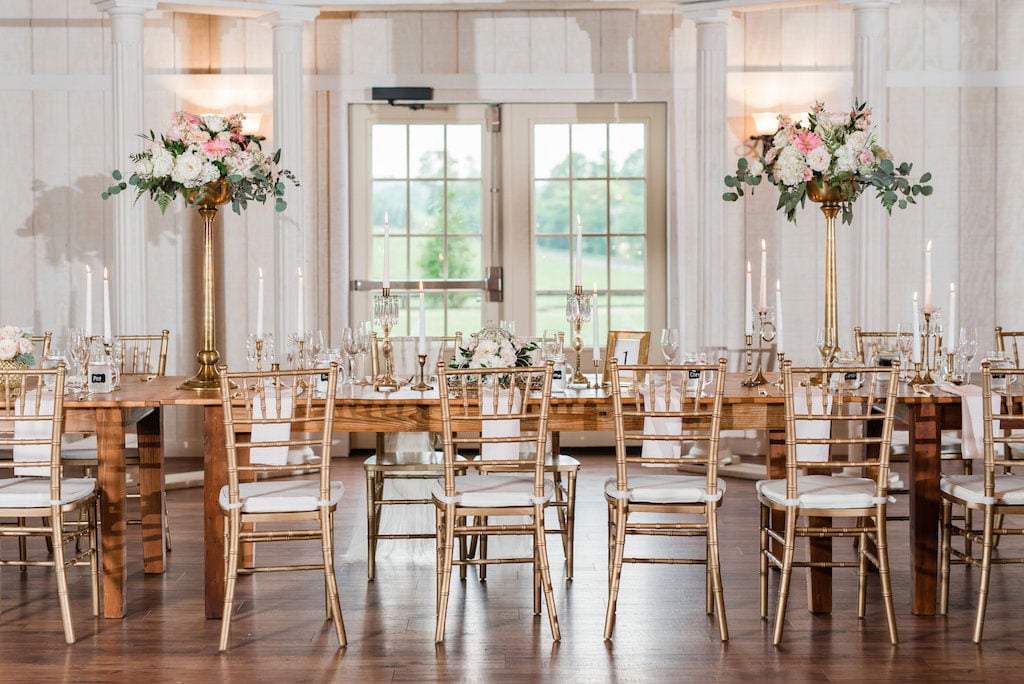 Just eight months later, the pair tied the knot at Virginia's Shadow Creek. An outdoor ceremony under a floral arbor was followed by a rustic reception fueled by vodka cocktails and a menu of mango lime chicken. The groom pulled off a surprise for the bride by compiling a slideshow of photos from their relationship.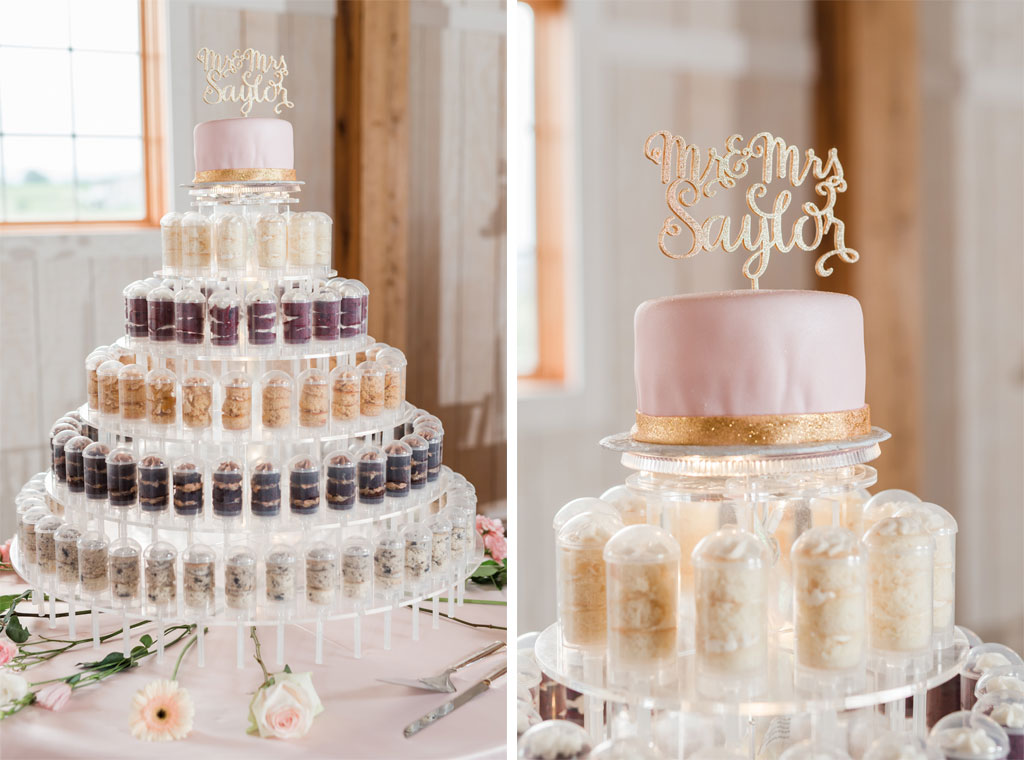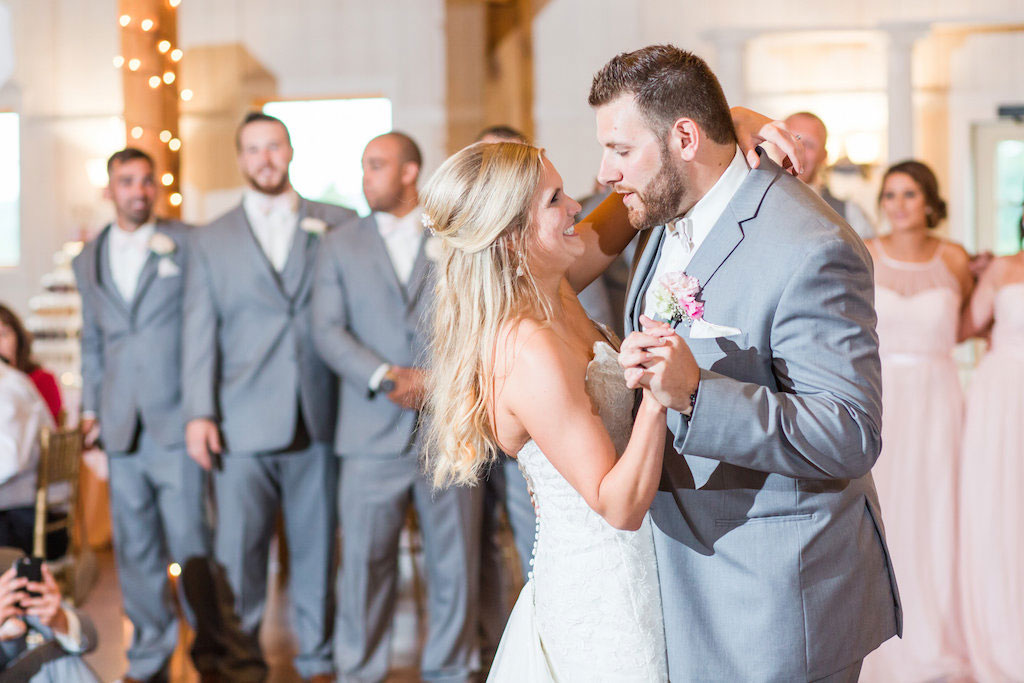 Cake was served push-pop style with fun flavors like cookies and creme and dulche de leche, while the cocktails for the evening were a raspberry vodka lemonade and a Jim Beam and ginger ale concoction. Guests were sent home with custom drink koozies and Mason jars filled with sweets, while the newlyweds departed with plans to honeymoon in the Bahamas.