Catherine Moran and Walter Chinchilla had all the odds stacked against them: they were from different countries and spoke different languages, and even when the day of their wedding came around, it arrived alongside a massive blizzard. But because of this, their celebration, captured by Jalapeño Photography is proof of just how indestructible love can be. 
Like B&G on Facebook | Follow B&G on Instagram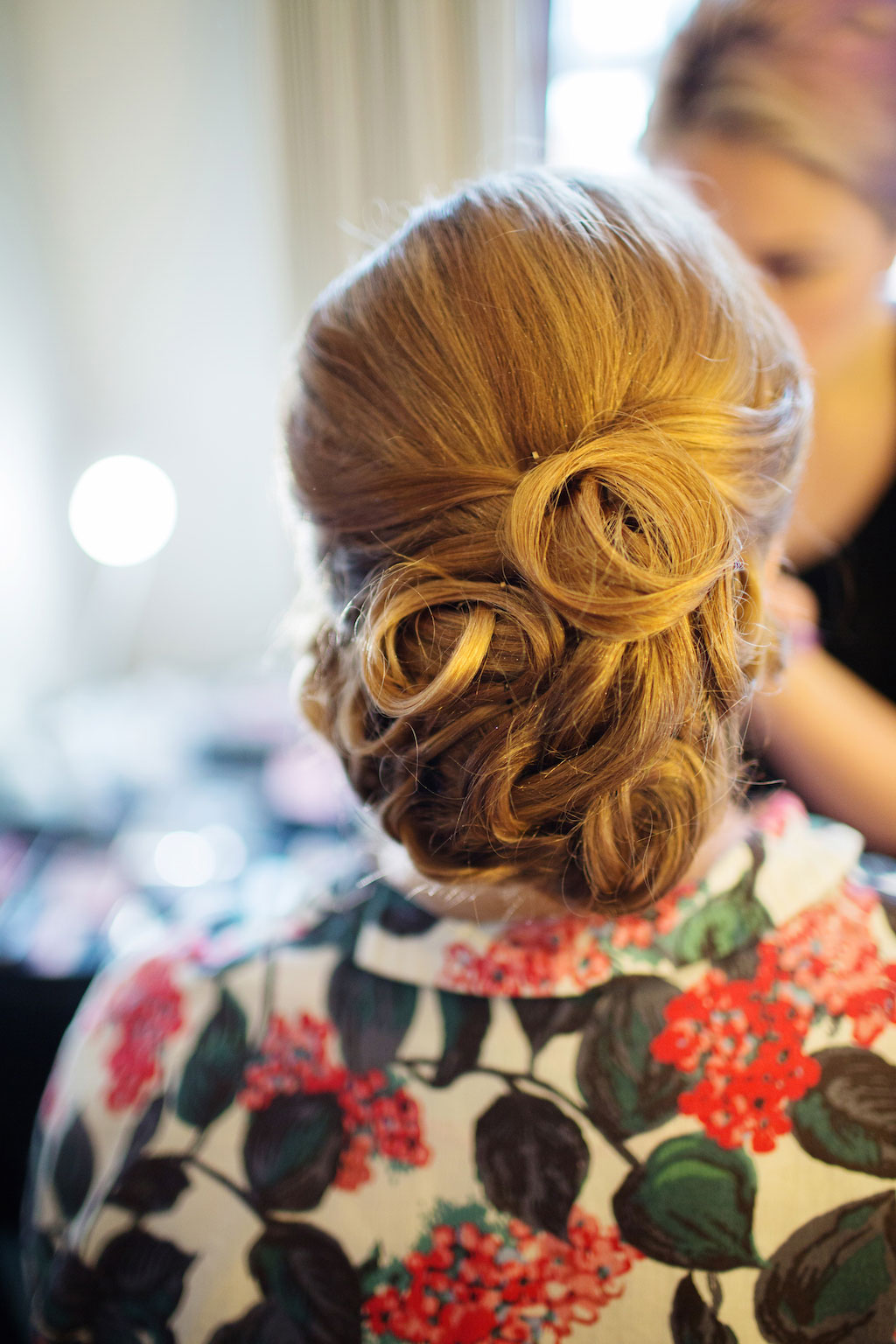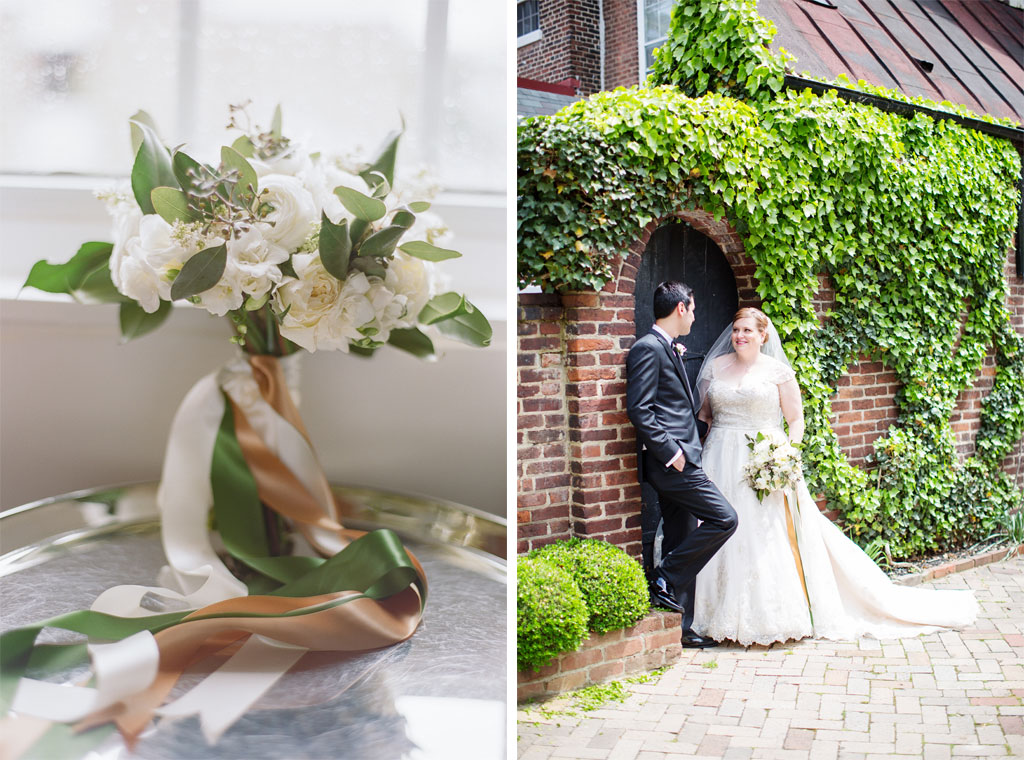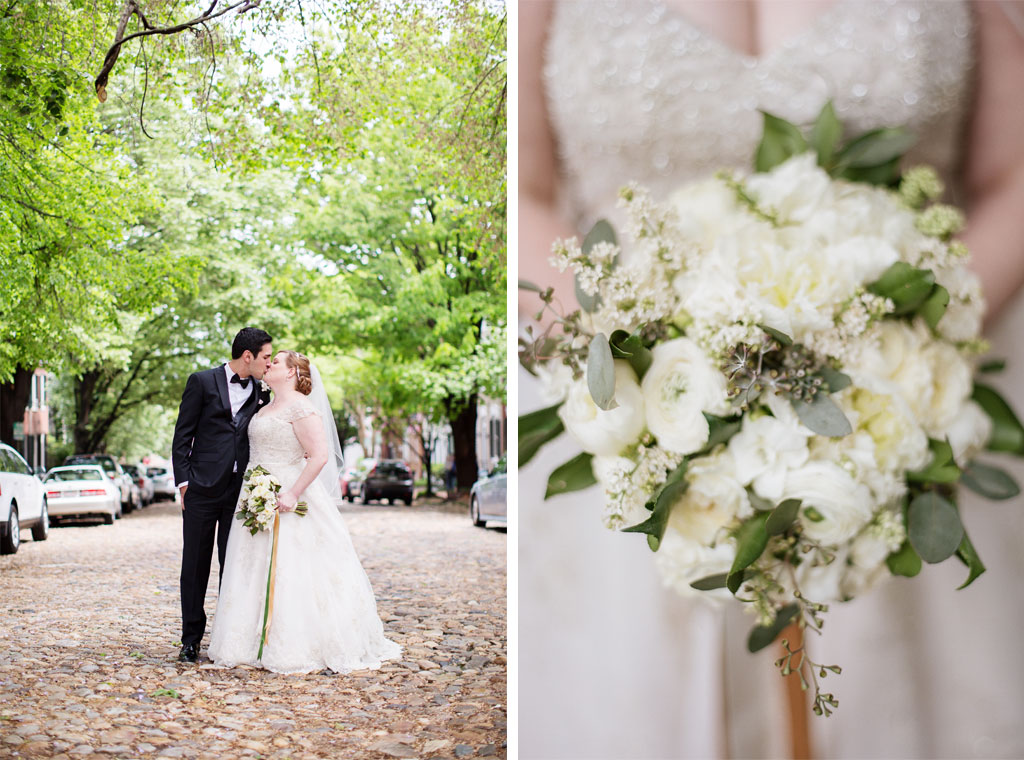 When Catherine was in need of a break from work, Costa Rica just happened to be the cheapest international ticket she could find. During her trip, she ended up in the small Costa Rican beach town where Walter lived. One night, they they met amongst a group hanging out at the local bar. Their language barrier had them cobbling together a conversation. After Walter proved to be a genuine gentleman during a hike with the group from the bar, helping Catherine despite her lack of proper hiking shoes, she knew she'd met someone special.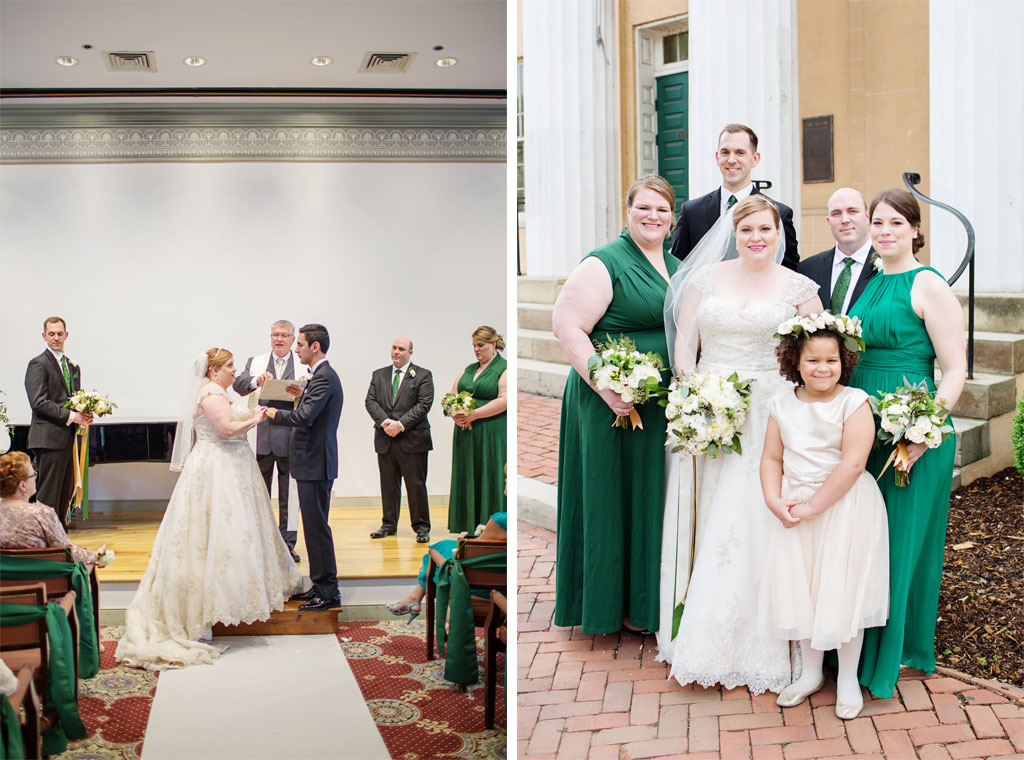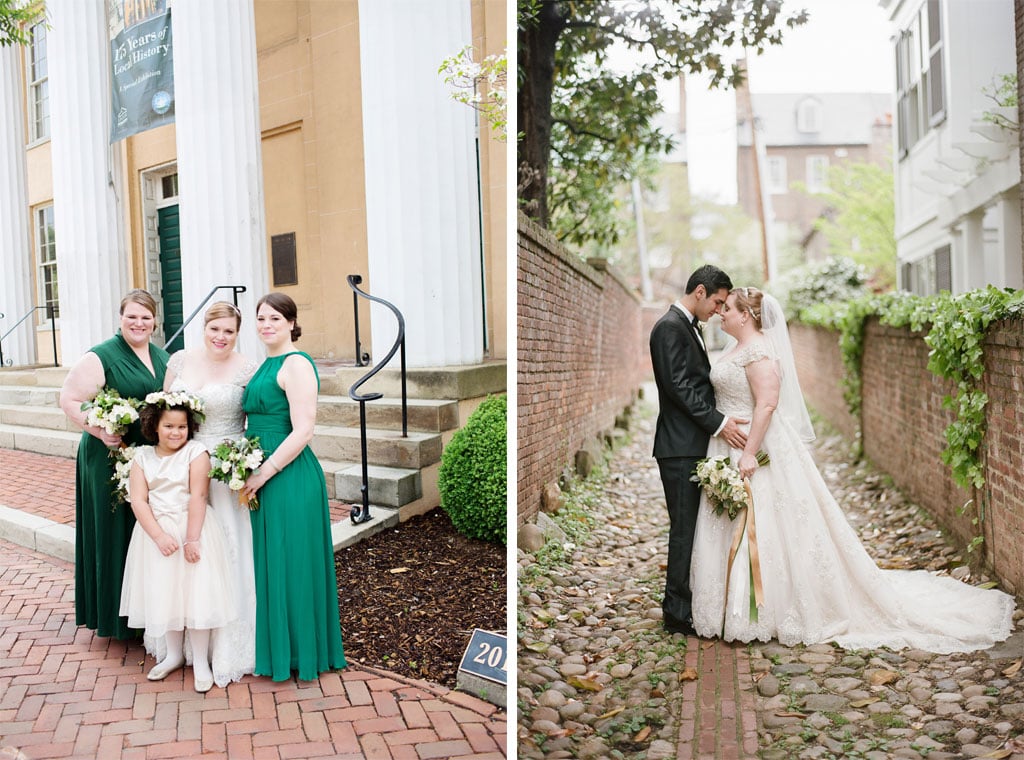 Despite their language barrier and the distance between them after Catherine returned to America, she and Walter stayed in touch with help from Facebook Messenger and Google Translate. They continued their conversation for a year and a half with Catherine visiting Costa Rica to see Walter about every three months. During one such visit, Walter presented Catherine with a ring, and shortly after, he joined her in America.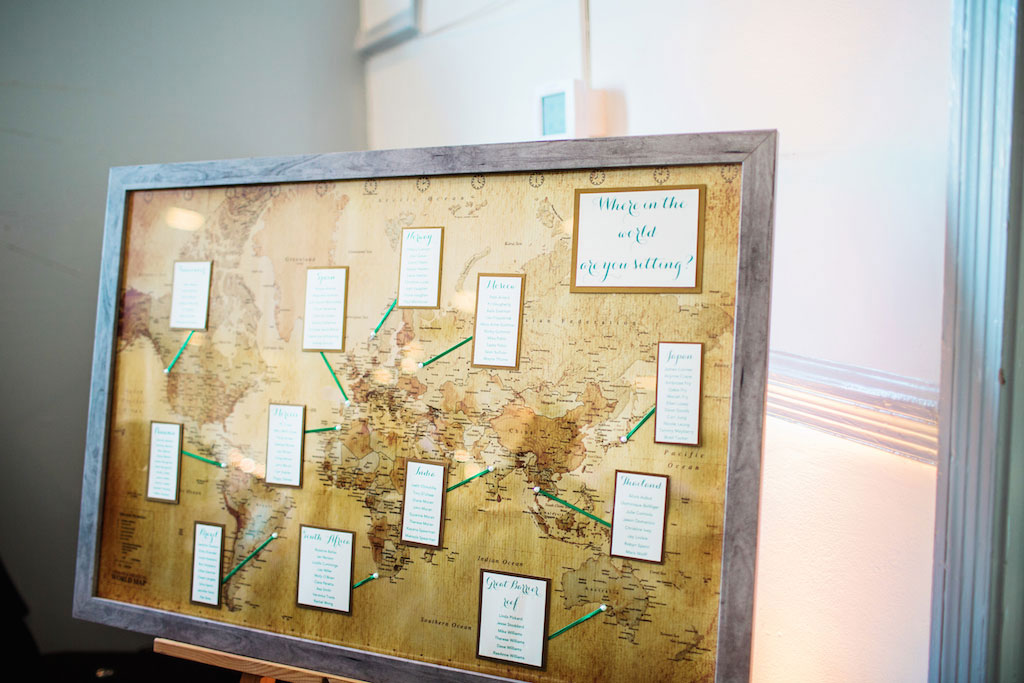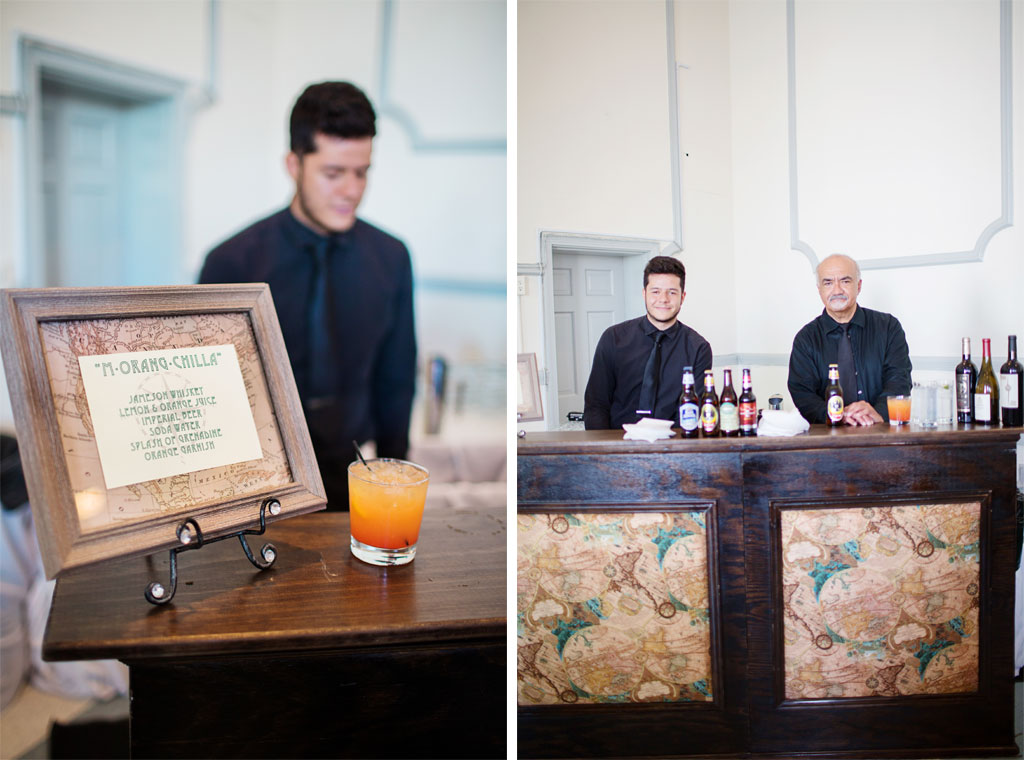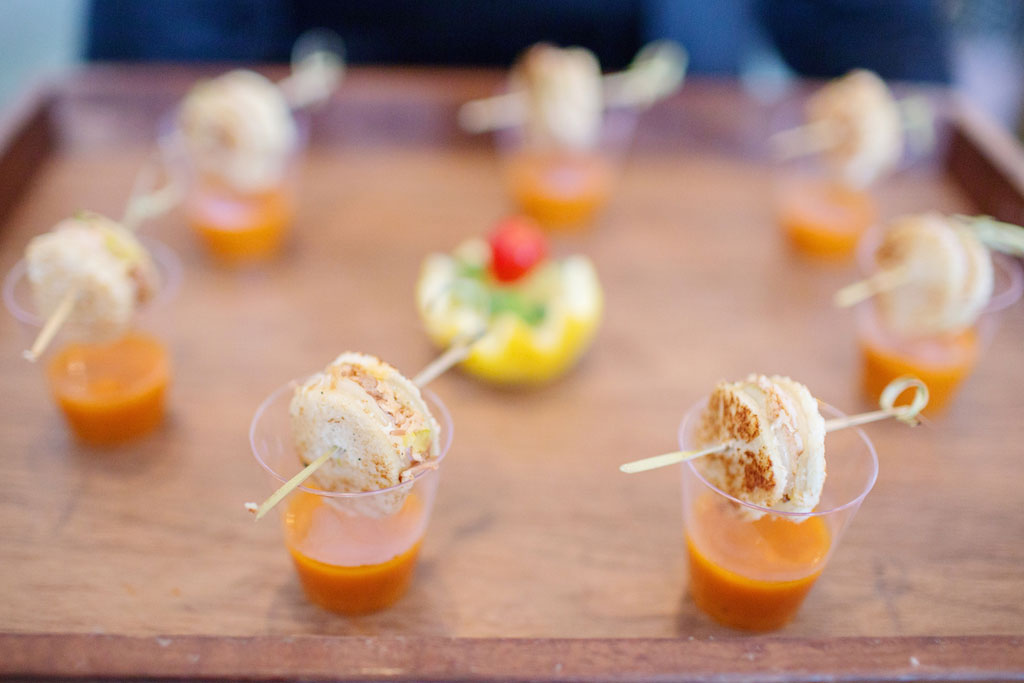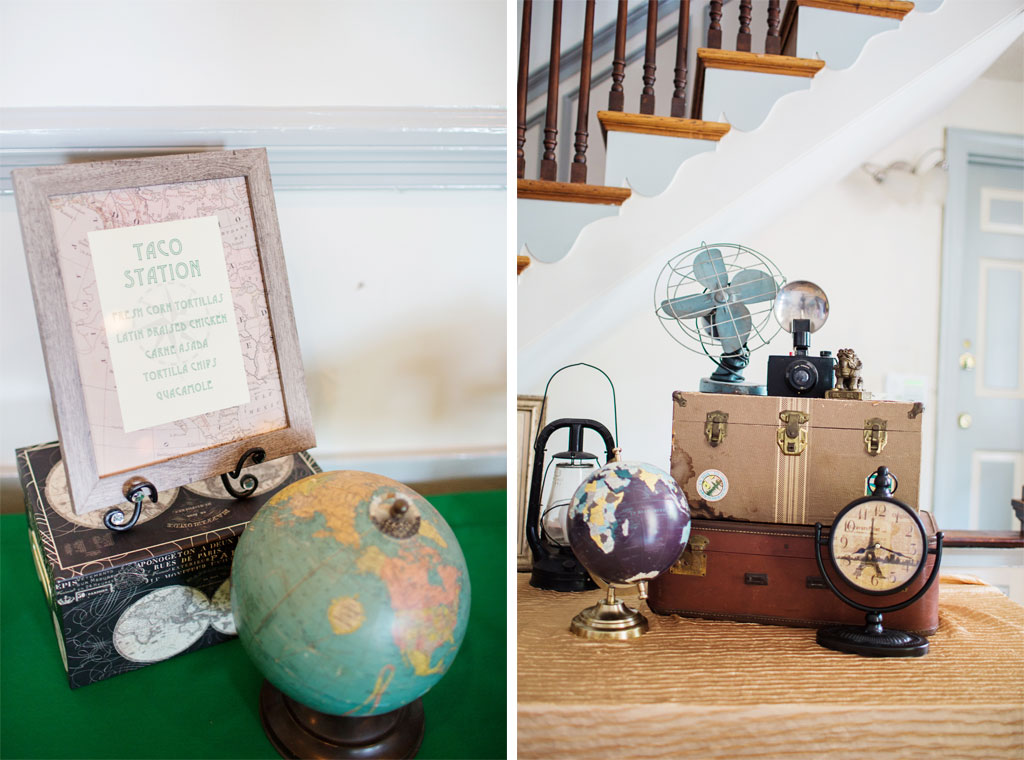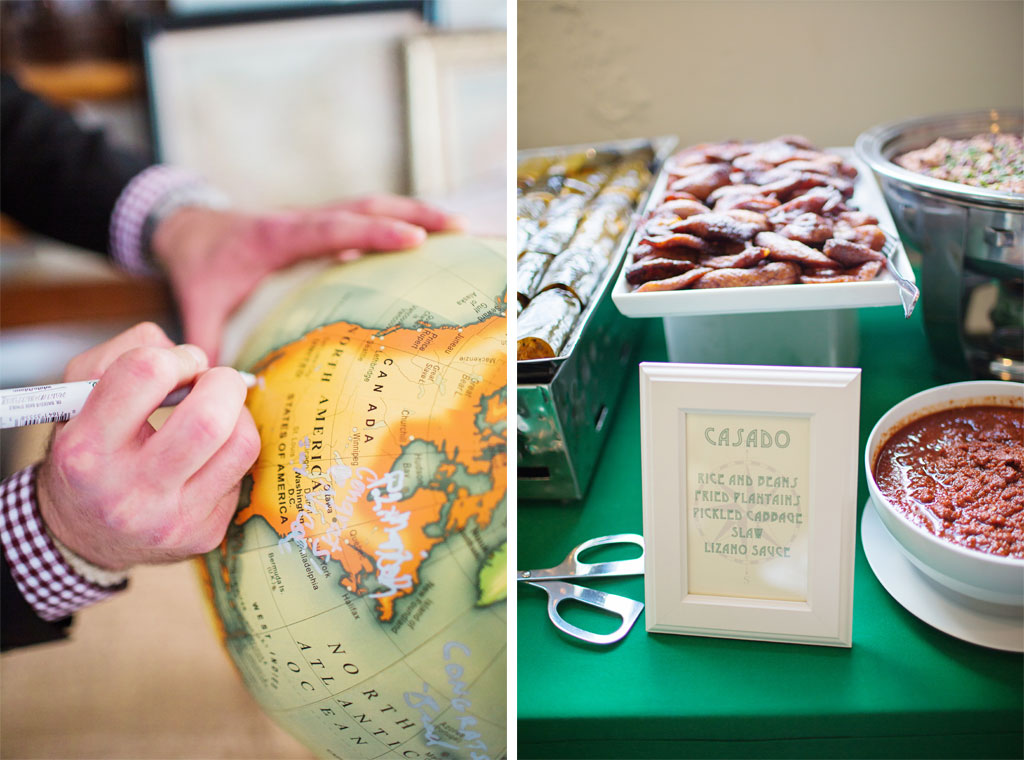 Though they had originally planned for a wedding in DC in January 2016, the weather had other ideas. When a blizzard blew through town, their celebration turned into a small ceremony, which they followed up months later with a full-blown wedding celebration in April.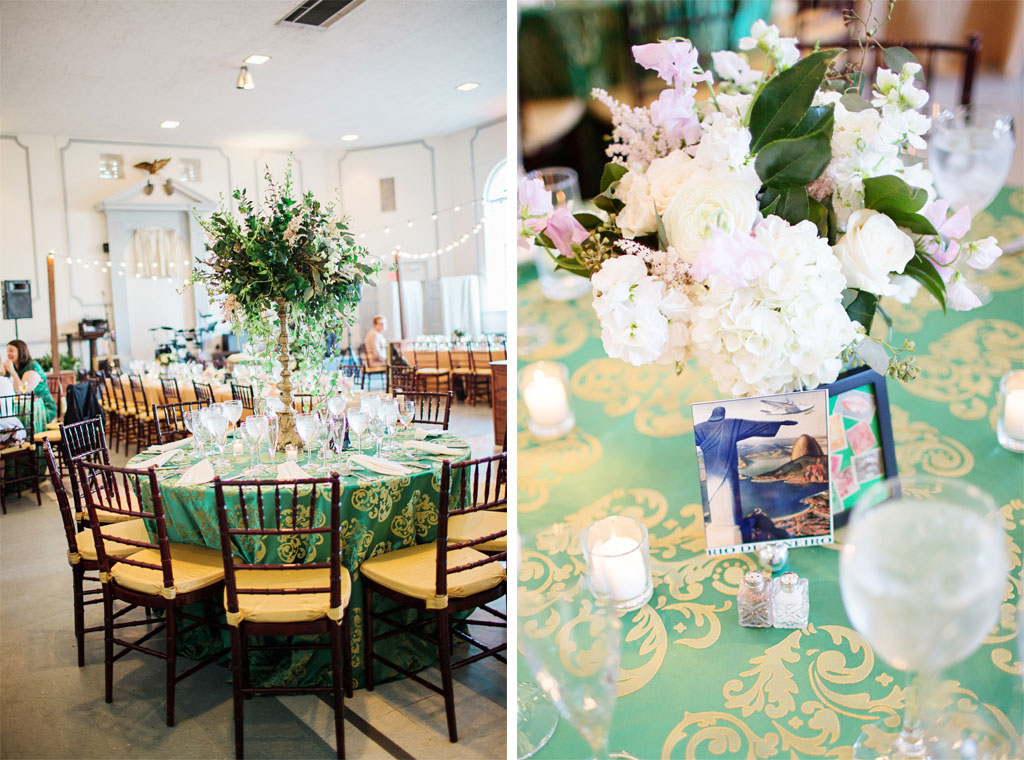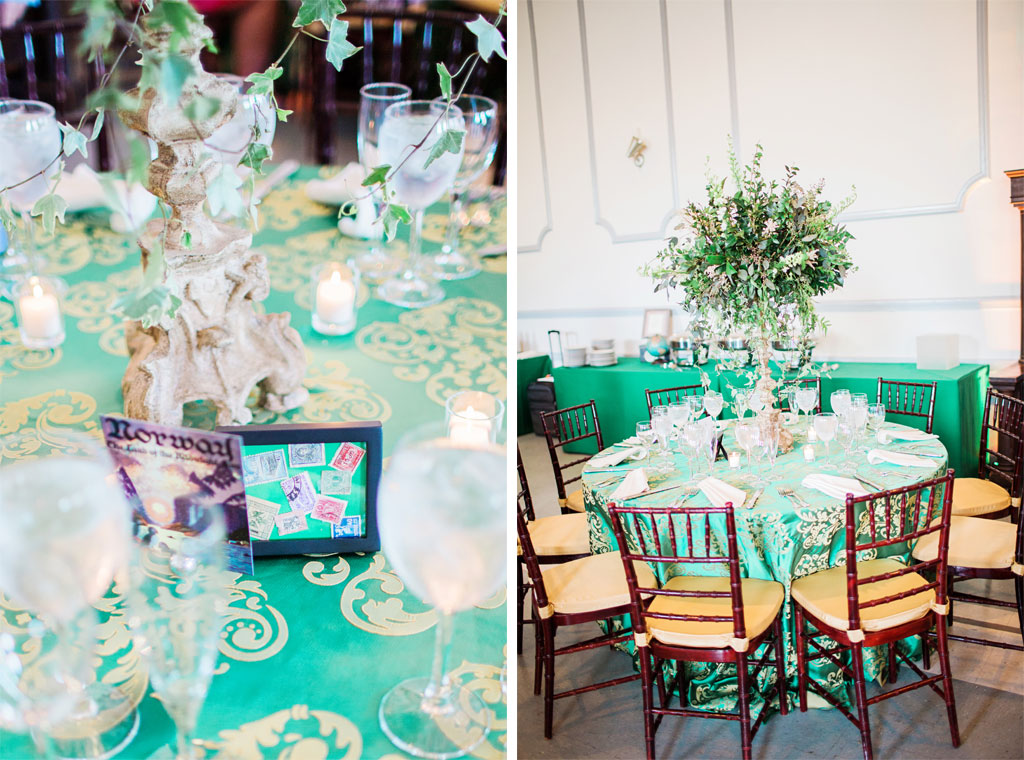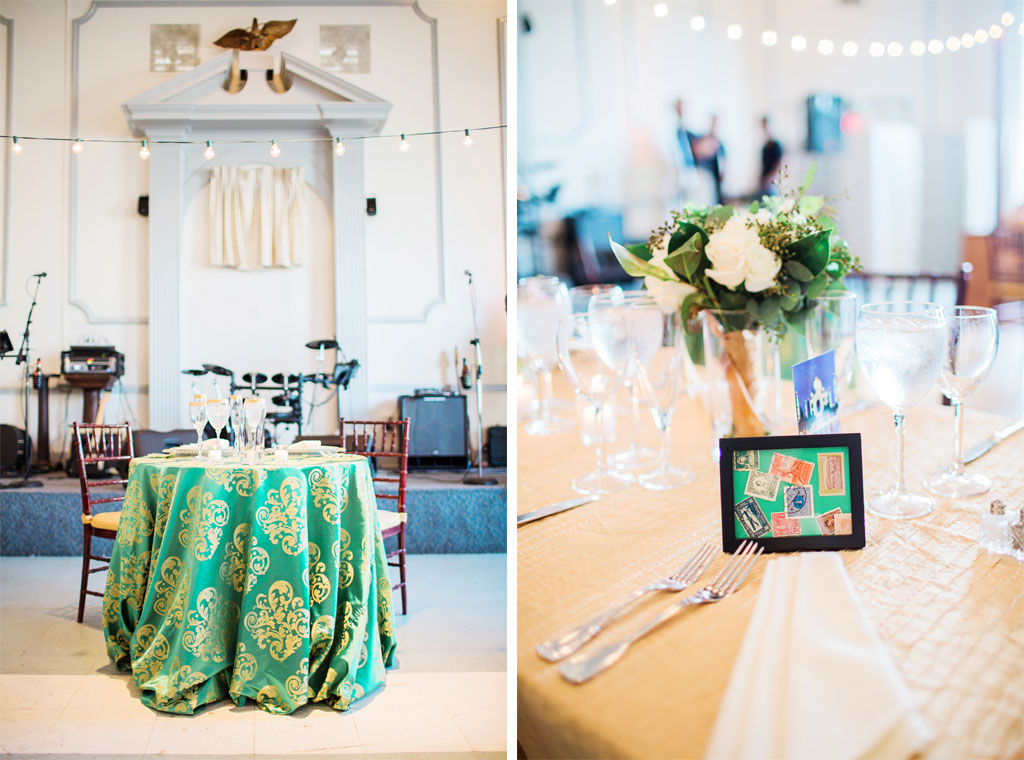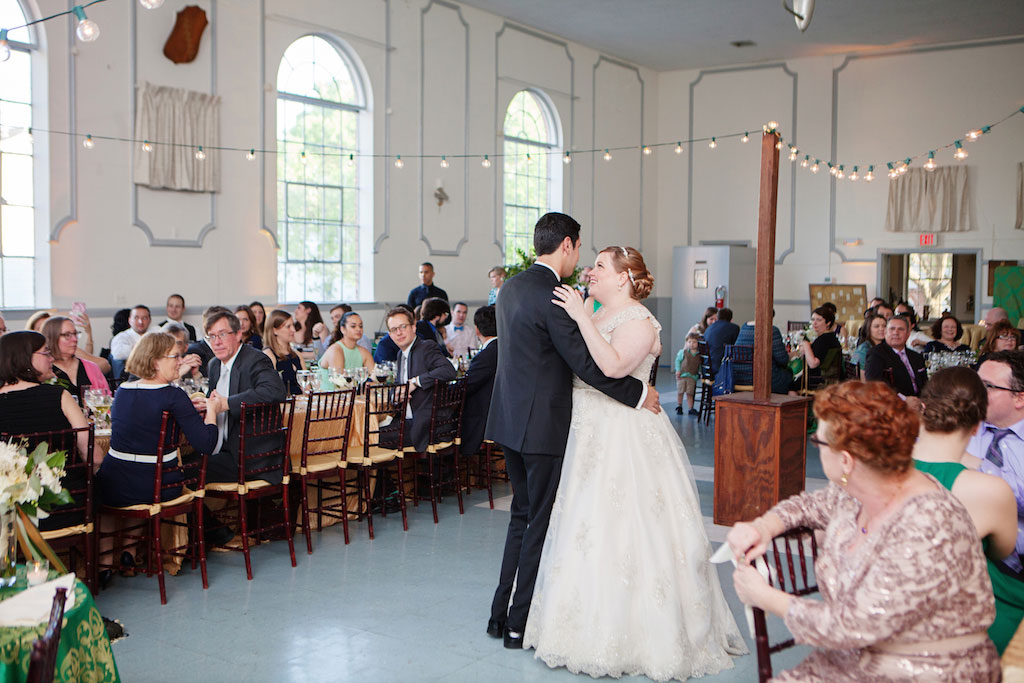 Their April wedding was themed around vintage international travel—a fitting theme, considering that Catherine's international travel had introduced them. Old suitcases and globes worked served as decor, and vintage postcards stood in place of table numbers. After guests had sipped cocktails made with Catherine and Walter's favorite Costa Rican beer, the newlyweds departed, with plans to honeymoon in Olympic National Park and North Cascades National Park.
VENDORS
Ceremony Venue: Alexandria Lyceum | Reception Venue: Fraternal Order of the Eagles | Photographer: Jalapeño Photography | Event Planner: Tabitha Robters of Roberts & Co. Events | Bride's Gown: Maggie Sottero, Cherry Blossom Bridal | Groom's Attire: Lapel | Hair Dresser: Dominique Snow | Makeup Artist: Alison Harper & Co. | Cake: Bittersweet | Florist: Petal's Edge Floral Design | Caterers: Spilled Milk Catering | Music/Entertainment: Strutton/Glasgow | Invitations: Chicks 'n Hens | Lighting: Roberts & Co. Events | Rentals: DC Rental | Hotel Block: Hotel Monaco
Want to bring your own dream wedding theme to life? Start with an A+ wedding planner from our list of recommended vendors.