Anna Thorn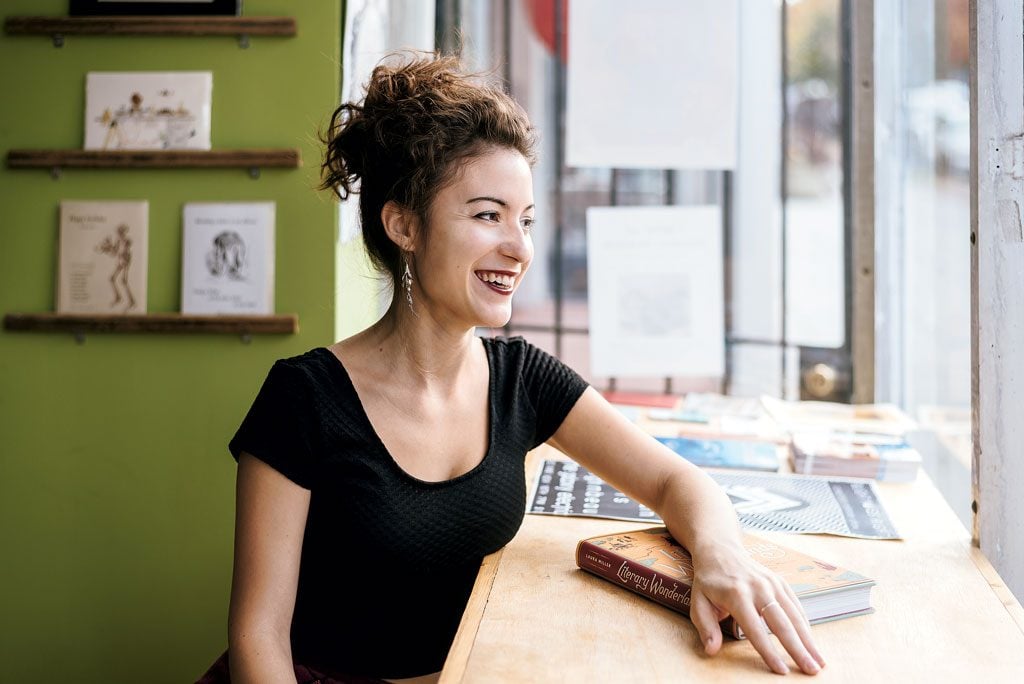 General manager, Upshur Street Books in DC, November 2015
"I was writing 'Shop local' on the window, and I saw these customers who had been there the day before. I thought, oh, that's nice—they're coming back. It turns out they were Secret Service, and they said, 'The President will be here in 15 minutes.' They offered to finish coloring in the window for me.
"The President and I chatted a fair bit. He bought Franzen and Rushdie. I asked if the Franzen was for him, and he joked that it was a gift but he might read it before he wrapped it. In my head I'm thinking, yeah, somehow I don't think you'll be the one wrapping it."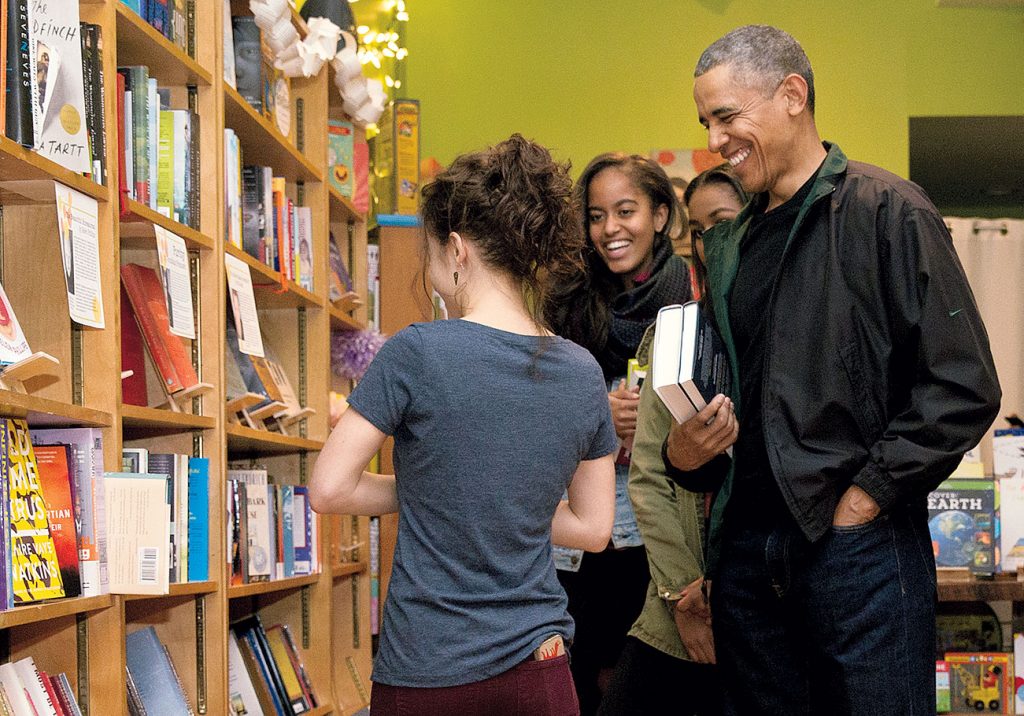 Marianne Ali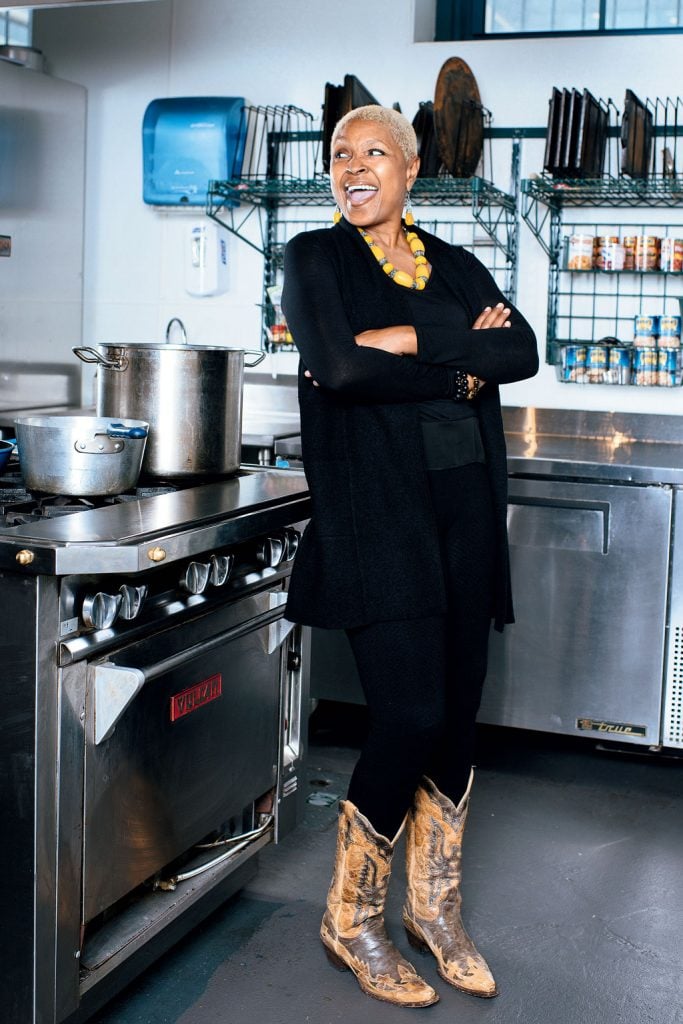 Director of job training, DC Central Kitchen, September 2011
"Right before he walked in to help us prepare food, I told our CEO, 'I wanna be the person who stands beside him.' He said, 'You got it, sister.' The press was there, too, asking him questions while he was trying to focus. He proceeded to make a slight mess scooping the gumbo. It's like, how do you tell the President of the United States that he's making a mess?"So in my humble way, I whispered, 'Mr. President, can I show you how to do this?' He looked at me and gave this eyebrow raise and said, 'You try doing this and talking to the press at the same time!' "
Carolyn Rogers, Ana Valdes, Stephanie Slater, and Espy Almeida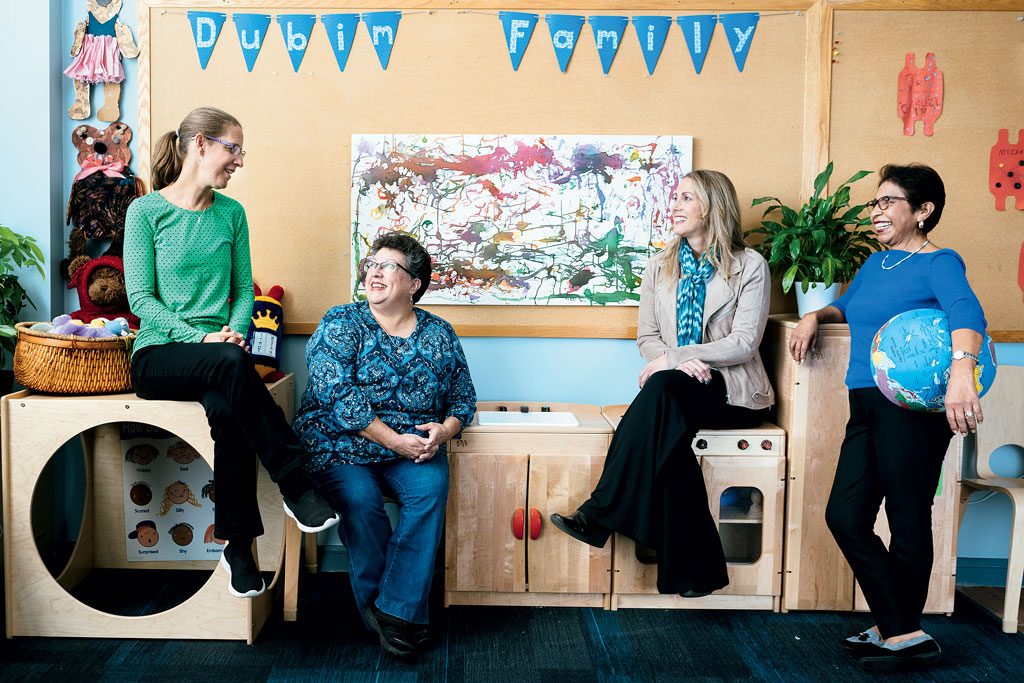 Preschool staff at Adas Israel in DC, May 2015
Valdes: "We were singing a song, the Friday Shabbat song, and all of the sudden he comes in singing right along, 'Shabbat shalom, hey!' "
Slater: "There were probably 30 or 40 photographers crowding around us, but he took the edge off immediately. He was so approachable that I almost forgot he was the President."
Rogers: "One little girl's grandmother had given her a postcard of Obama. She had been holding onto this picture all day long. She's three years old. In my frenzy to make sure the kids could see him, I pushed her forward. That's when he knelt down and very graciously asked her, 'Who's that in the picture?' Suddenly another little boy looks at him and says, 'It's Barack Obama!' As if, duh, how do you not know that? He got a kick out of that."
Almeida: "He interacted with every single child. Then he put his arm on my shoulders and I almost fainted."
Eileen McGervey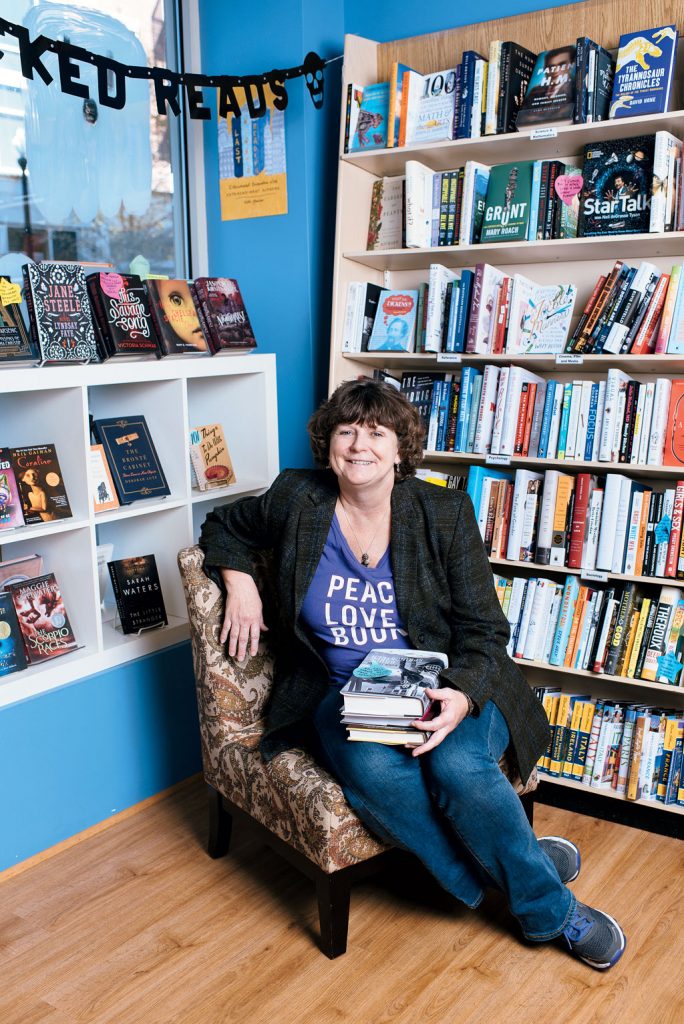 Owner of One More Page Books in Arlington, November 2012
"Crowds began gathering the moment he arrived—it was like Justin Bieber had walked through the door. He whipped out his BlackBerry, which had a list of books to get as Christmas gifts for his family—mostly in the children's section. He got Don't Let the Pigeon Drive the Bus, and I told him, 'We also have Don't Let the Republicans Drive the Bus.' Everyone started laughing.
"He said, 'I hope this card goes through—I don't even know the last time I used it.' Which, yeah, I guess if you're President, you're not swiping your credit card all the time. Of course, we asked him if he wanted to join our frequent-buyer program. He said no."
This article appears in the December 2016 issue of Washingtonian.