Bryan Bartlett
4802 Red Hill Way, Ellicott City
Bartlett says he never does anything halfway. That's especially true when it comes to entertaining his 11-year-old son and 8-year-old daughter. The result is a 48,000-light show painstakingly synced to music.
How it started: Seven years ago, after he outlined the house in lights and put a big merry christmas across the roof, it ended up in the Howard County Times. People started showing up. Says Bartlett: "From that point it was like, 'If people are gonna come by, we should do a little more.' And it's just gotten bigger."
Decorating begins: Late September.
Construction time: 80 hours.
Noteworthy because: "Five years ago, I bought a program called Light-O-Rama, where you program your lights with music. You hook it up to your computer, download any song, and set your lights to do what you want. Each minute of song takes me an hour—I sit there on the computer and say, 'These lights do this, these fade, these blink.' The show is about 40 minutes."
The electricity bill: "Everything is LED. It only adds about $100 for the whole season."
The worst part: "Light outages. If it goes out, you have to get on the roof in the cold, switching out one bulb at a time until you find the one it was."
Anton Bestebreurtje
6226 Stonehunt Pl., Clifton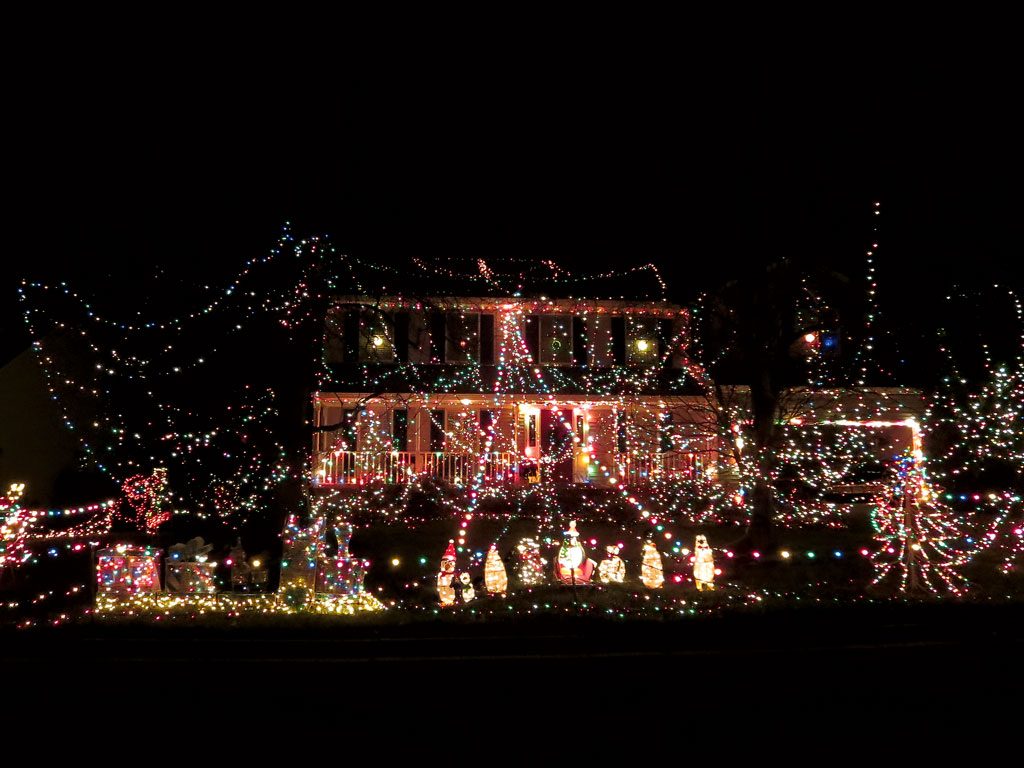 Forget cool LEDs. Bestebreurtje uses 30,000 old-school, warm-glowing incandescent bulbs.
How it started: "We first had lights on the railing of our apartment in Annandale 40 years ago," he says. "Then we moved to a townhouse, and I used to cover the entire front wall. We moved into our current home 29 years ago and kept adding."
Decorating begins: Around Halloween, he tests and repairs lights. In early November, he starts putting them up.
Construction time: 80 hours.
Noteworthy because: The predominant theme is triangles of lights, emulating Christmas trees. For example, there are three large triangles on the porch, and a dozen strings of lights hang from under a bedroom window to halfway down the driveway. The electricity bill: An extra $350 for December.
The glow: "The best way to see the lights is with your back to them, looking at the face of a four-year-old. Seeing that, I remember why I put these lights up. It brings joy to a lot of people."
Eric Labs
10203 Lawyers Rd., Vienna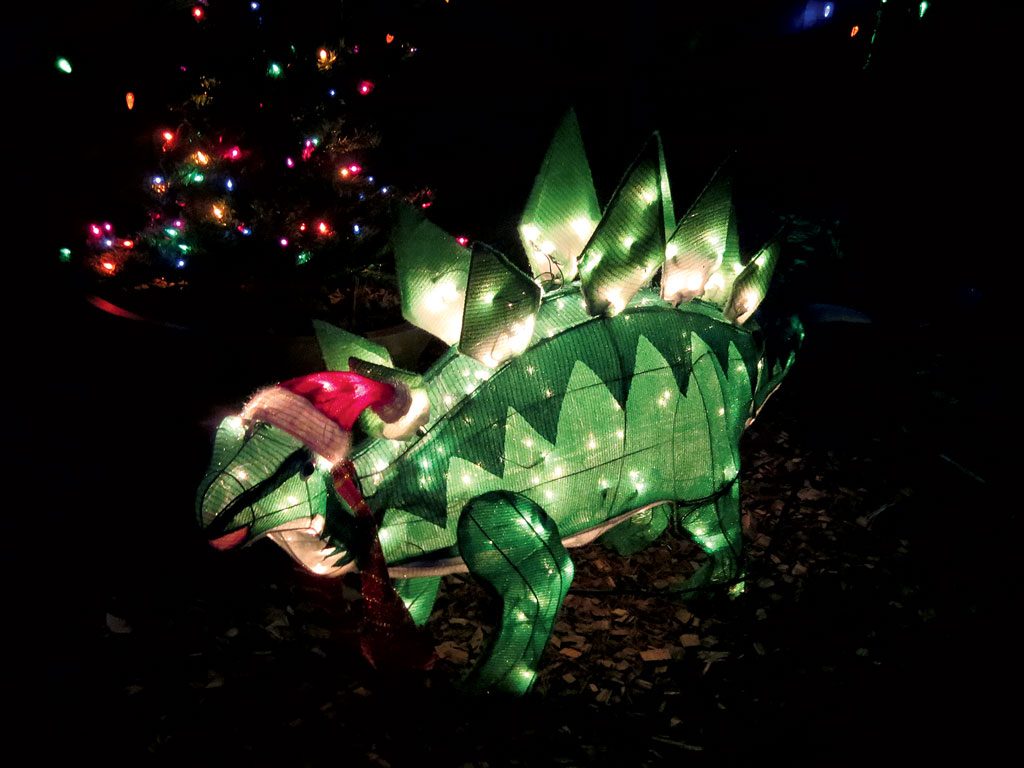 Labs's yard is a menagerie of 70 animal sculptures—reindeer to dinosaurs—illuminated by 22,000 lights.
How it started: "When I was growing up, my father almost never put out Christmas lights, so I was determined to," Labs says. "There was never a plan to make it big. It just grew bit by bit."
Decorating begins: Early October.
Construction time: 35 hours.
Noteworthy because: "I do the animals in theme areas. I call one section the African savannah—it's got an elephant, giraffe, and zebra. I have the 'land that time forgot,' with four dinosaurs. Another place has water-related animals. And there's the polar-bear patch."
The electricity bill: "Not as much as you might think. It's higher for a month, about as much as in the summer."
Hazards of bold visitors: "A vanload of tourists walked into the yard to take pictures. I didn't like that, not only because I was afraid they might damage the display, but they could trip over cords and wires and hurt themselves."
This article appears in the December 2016 issue of Washingtonian.