The warm, woodsy wonderland that is Paige Speyer and Tim Shirk's gallery wedding is everything we hope our winter looks like, and so much for winter weddings to aspire to. Take a look at their gorgeous day in the photos below by Kate Headley.
Like B&G on Facebook | Follow B&G on Instagram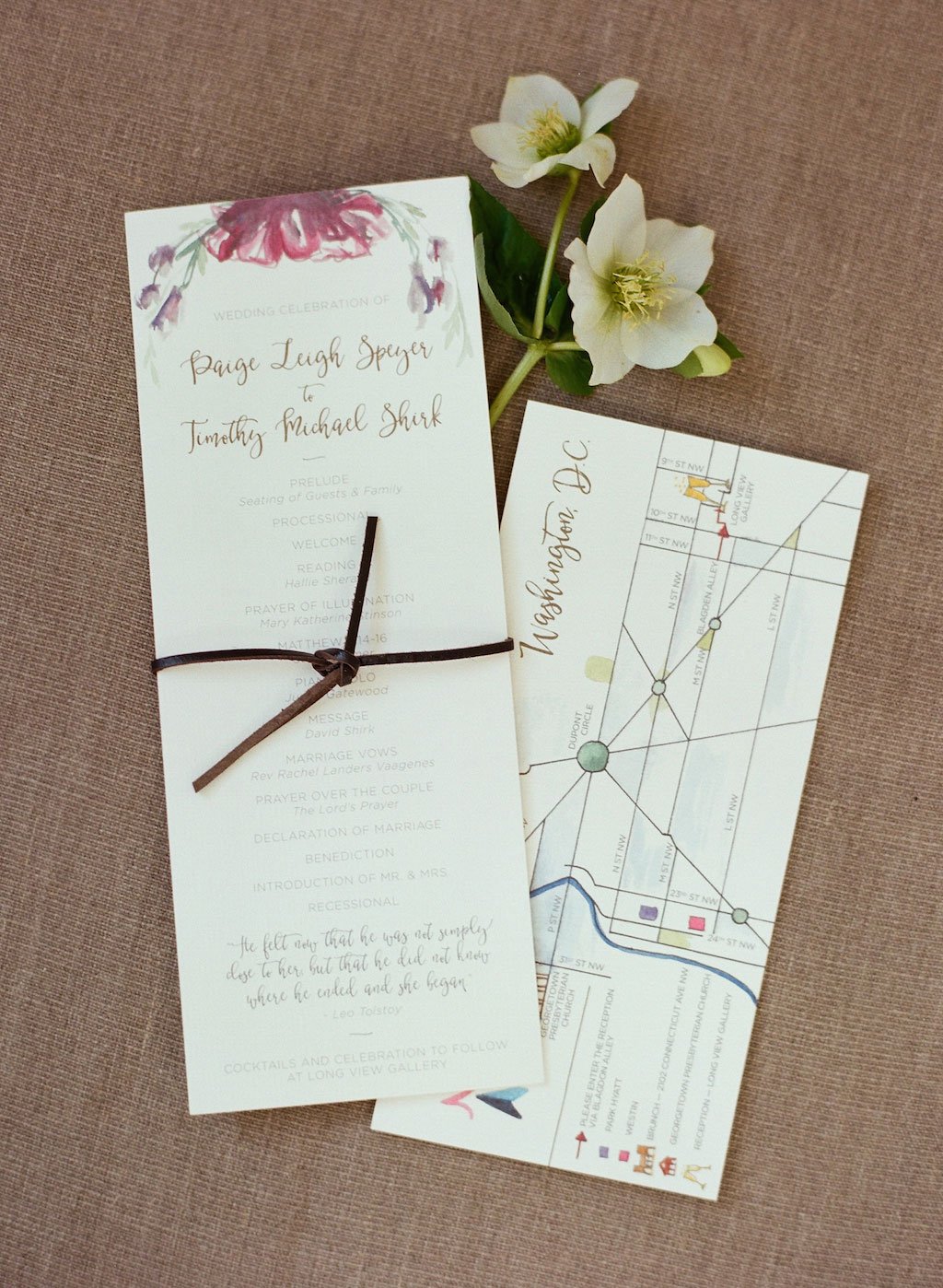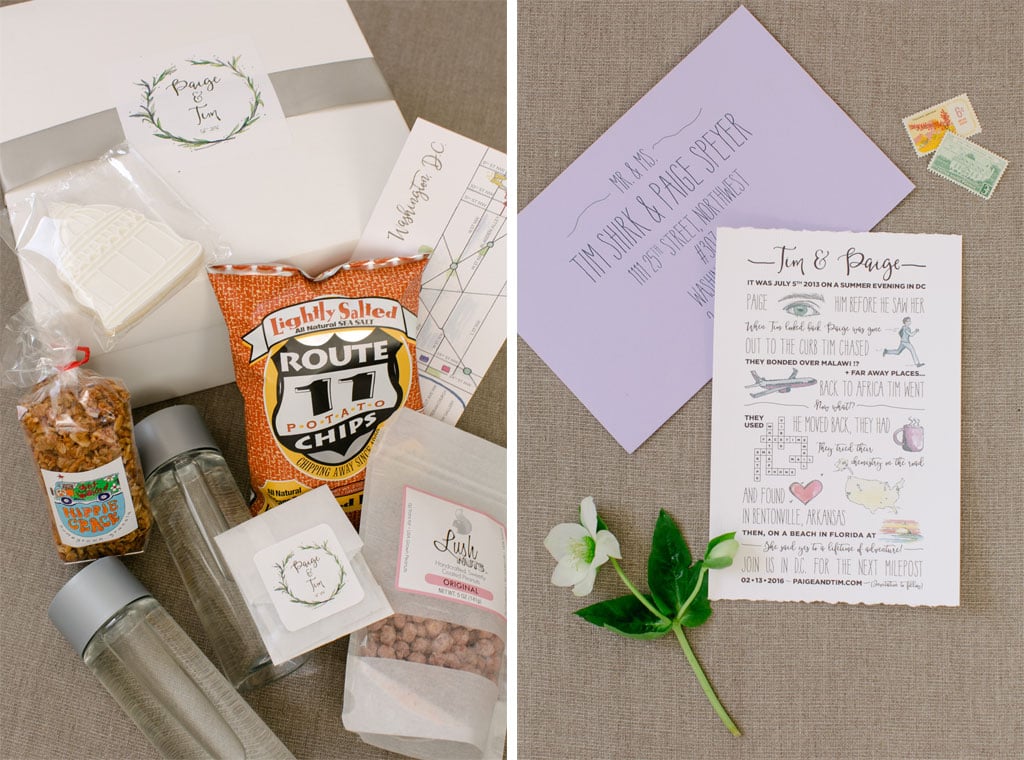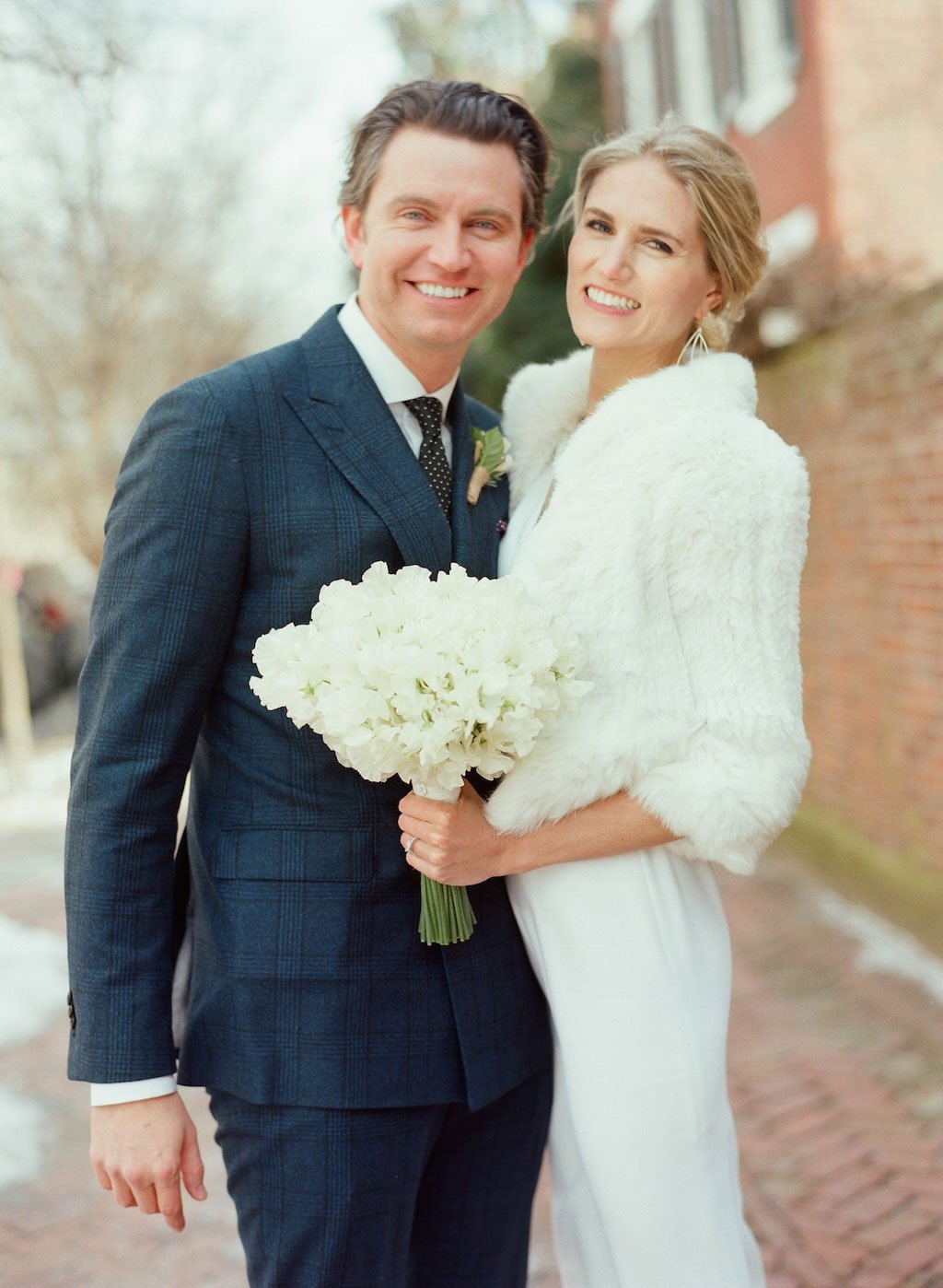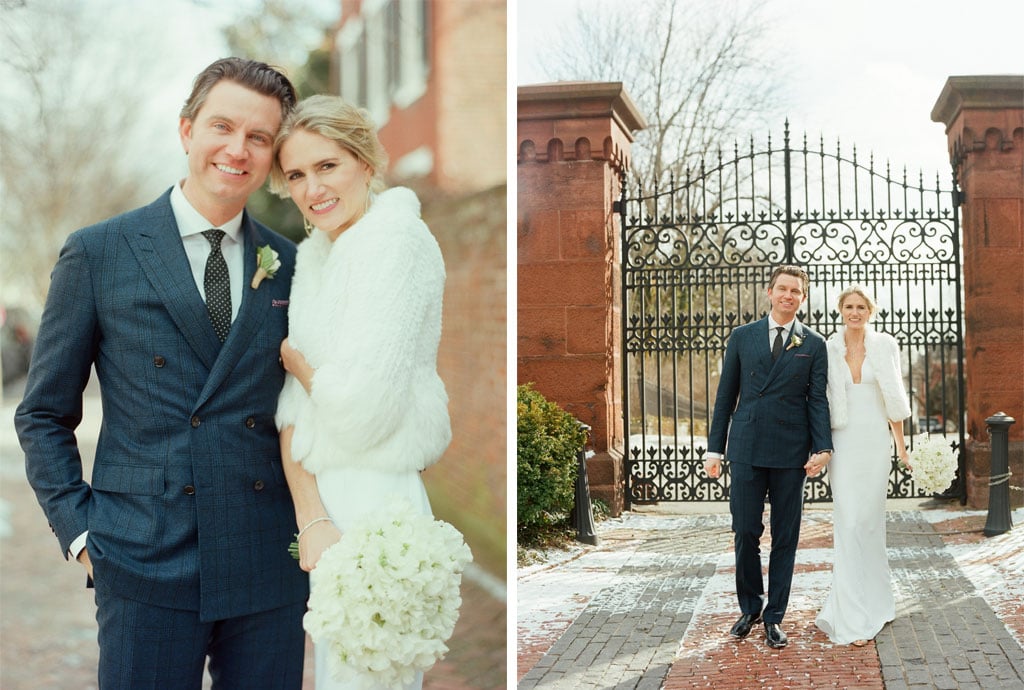 Paige, a retail owner and style consultant, was out with a girlfriend at American Ice Co. when they decided a coin toss would determine their next move. Heads: they'd go to a concert at the 9:30 Club. Tails: they'd approach the attractive group of guys sitting across the bar. The coin landed 9:30 Club–side up, so they gathered their things.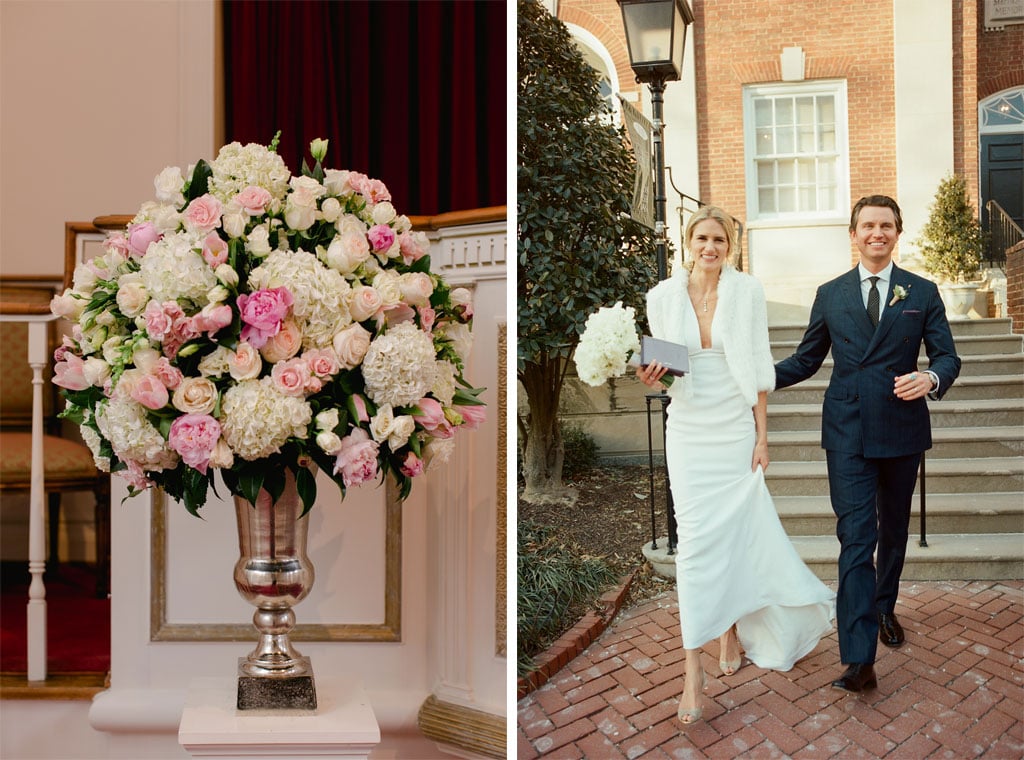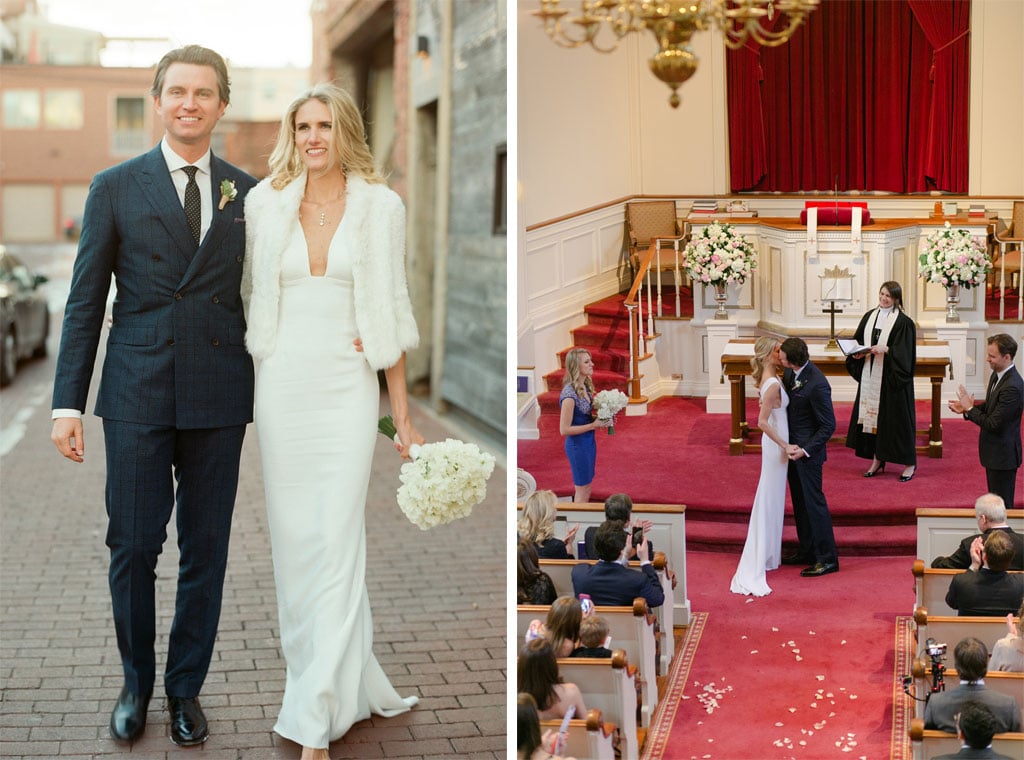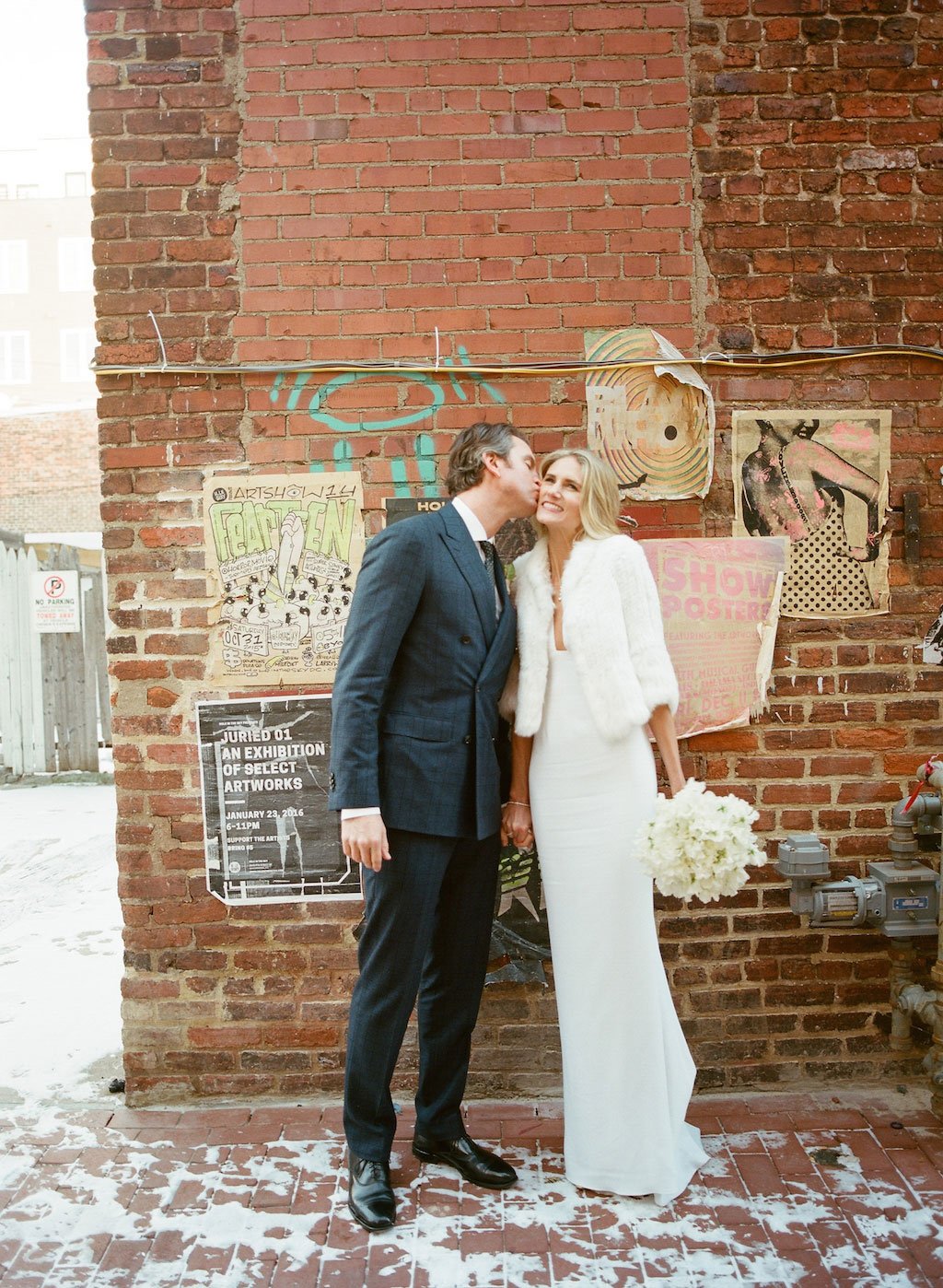 Tim, who works in wealth management, also had his eye on Paige. When he realized she was gone, he sprinted out of the bar and caught up with her 50 feet down the sidewalk. The girls were wary, but eventually the mood softened. "No one comes out on the street to say 'Hi' in DC," Paige's friend admonished her. "That's worth a drink."  The very next night, Paige and Tim shared a meal at Estadio; the day after, they took in a photography exhibit on the Mall.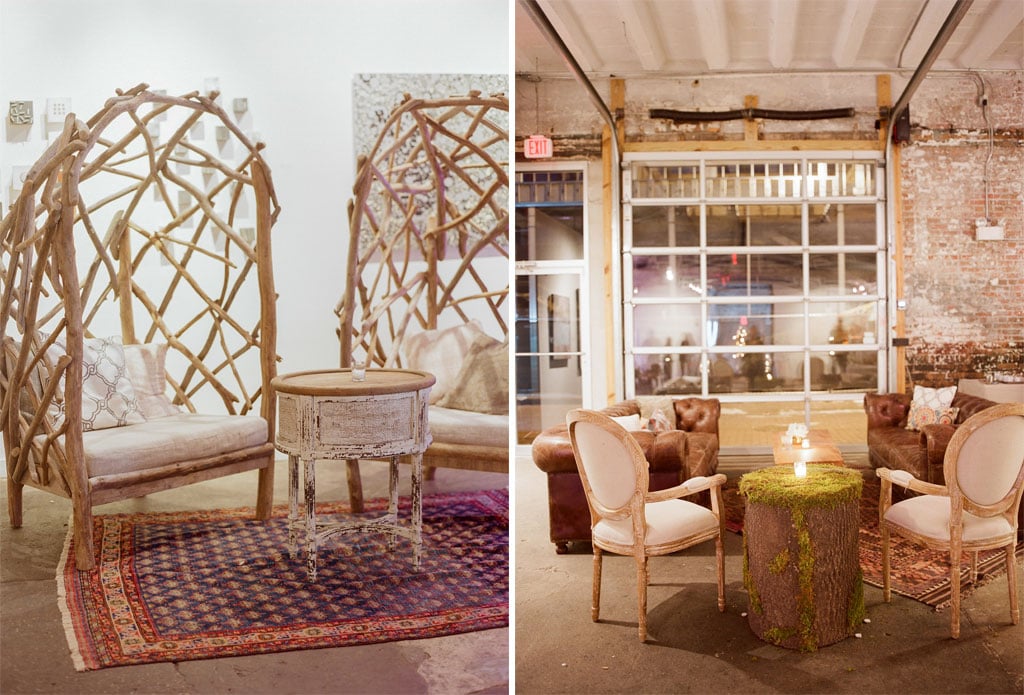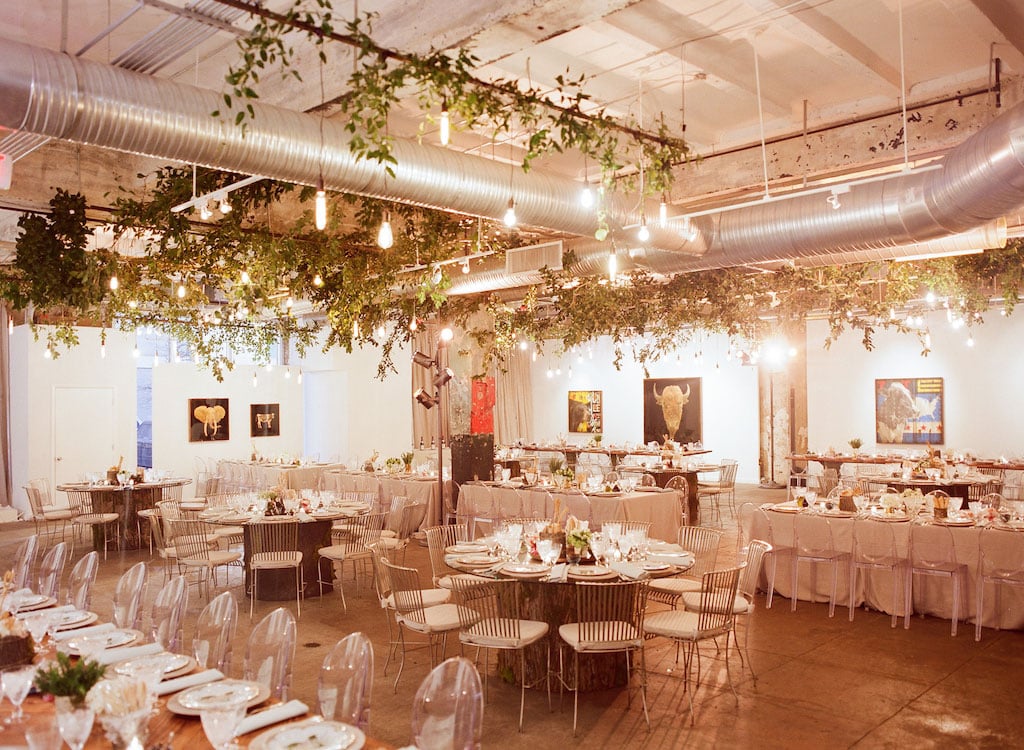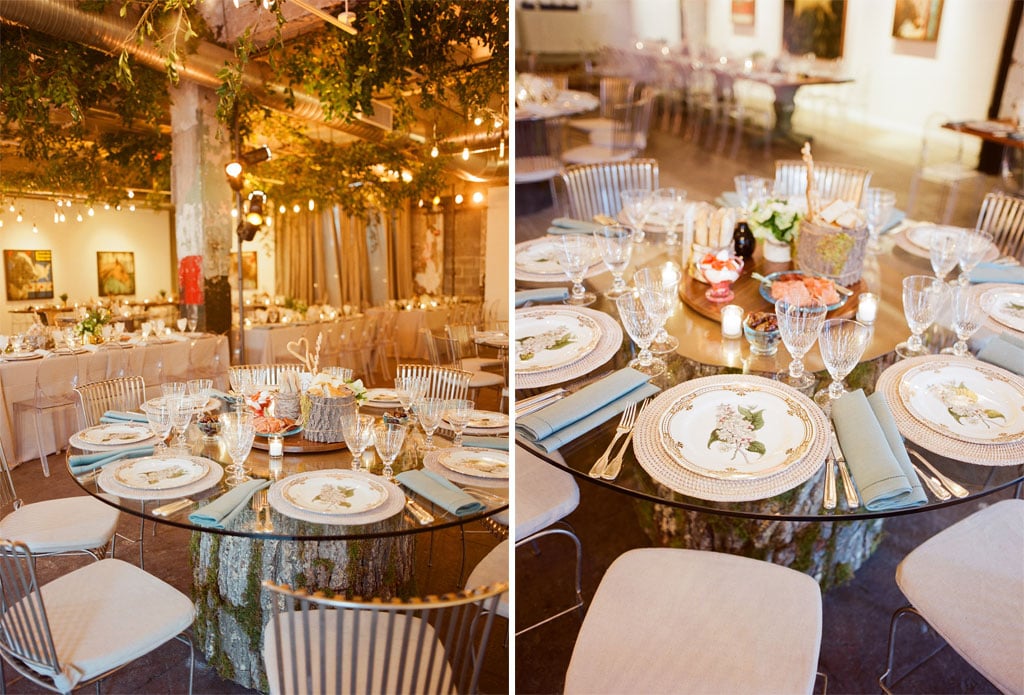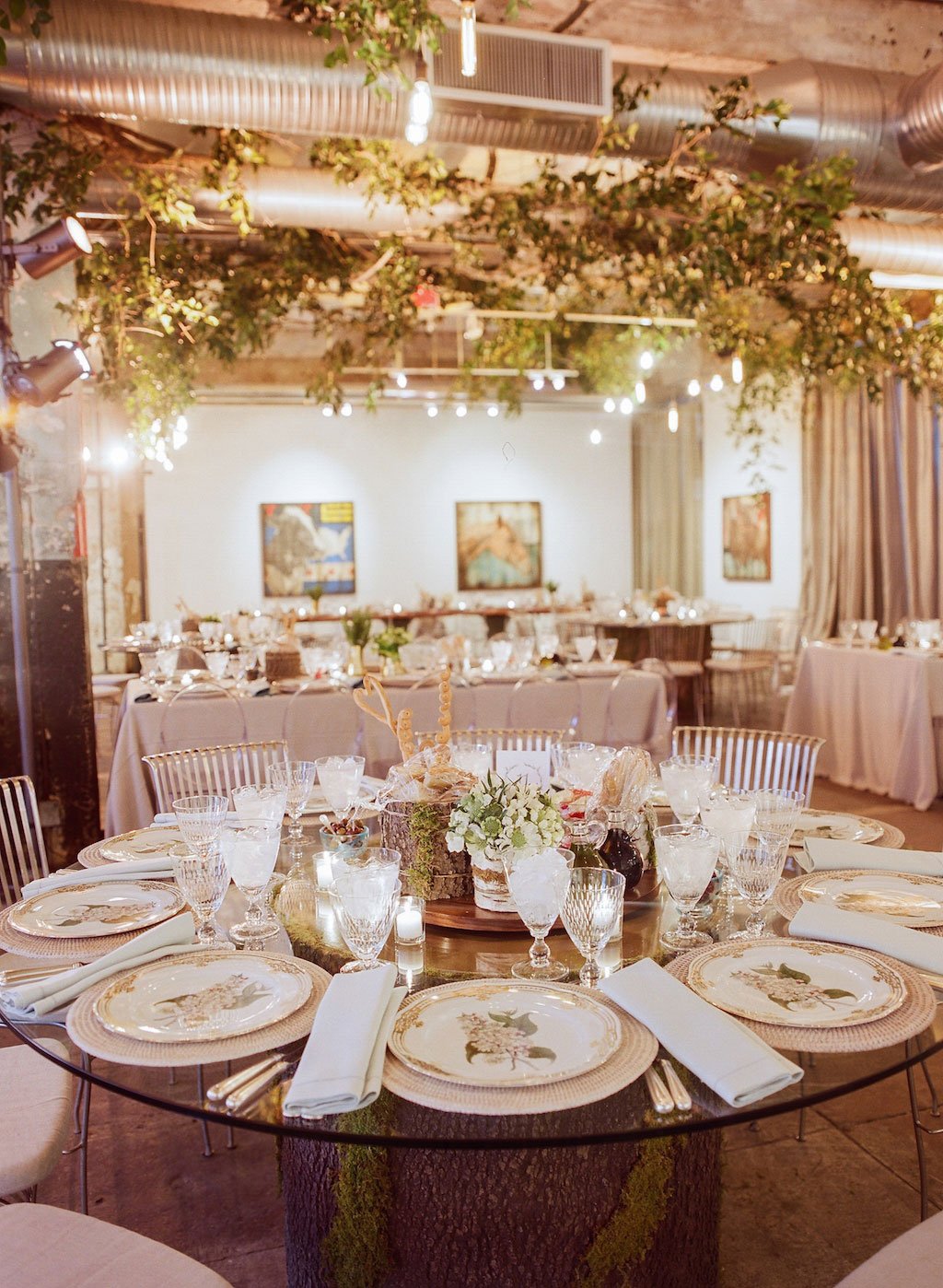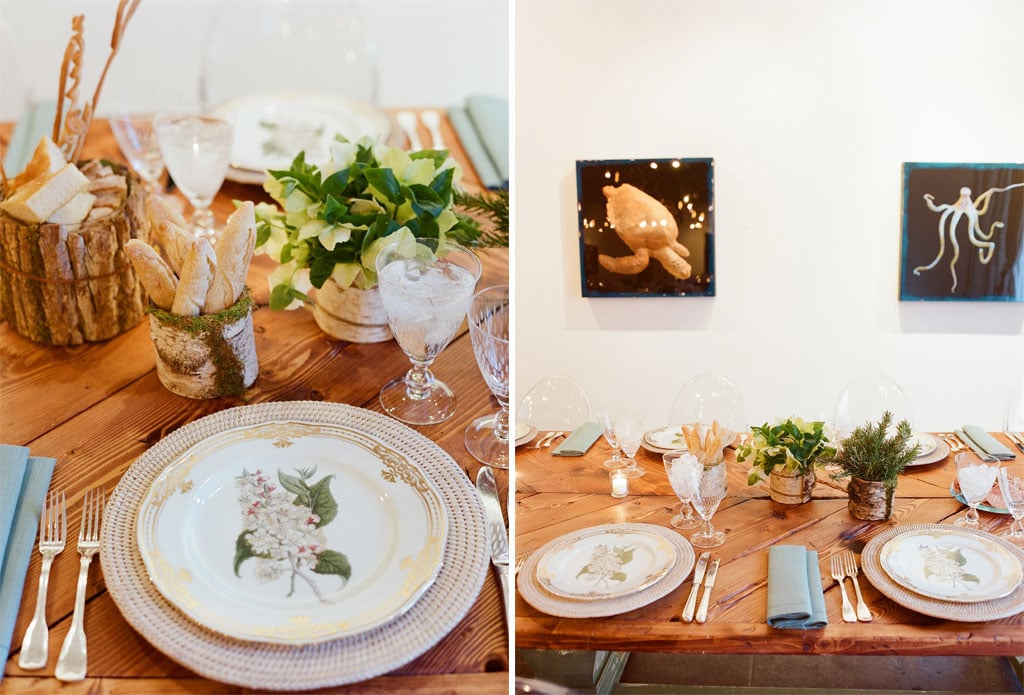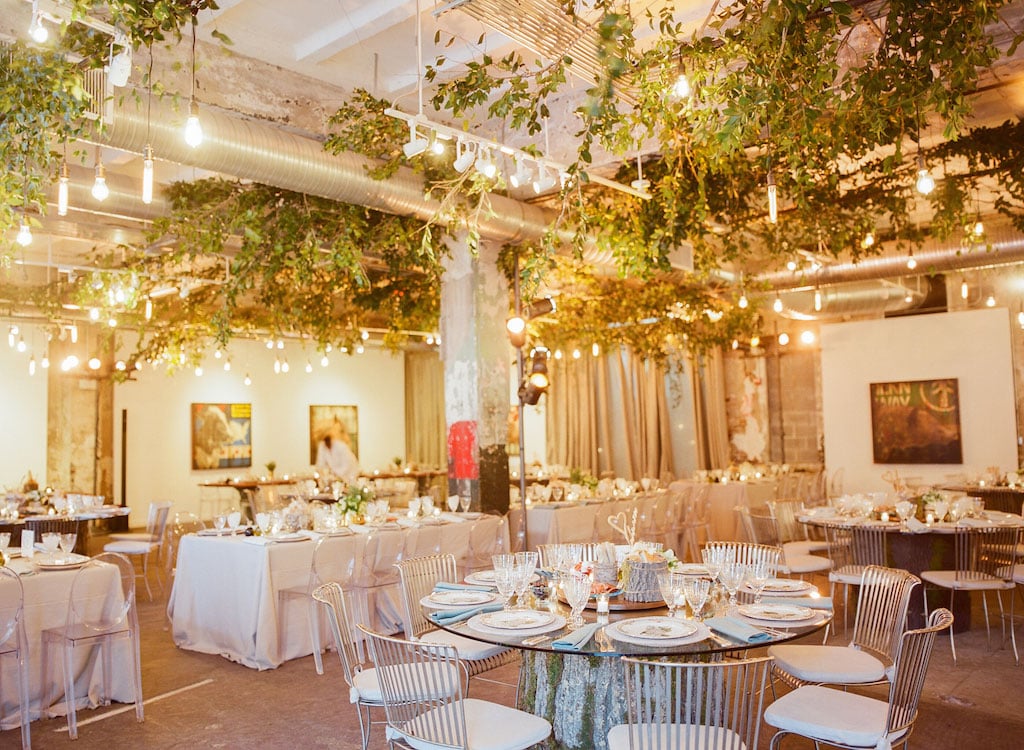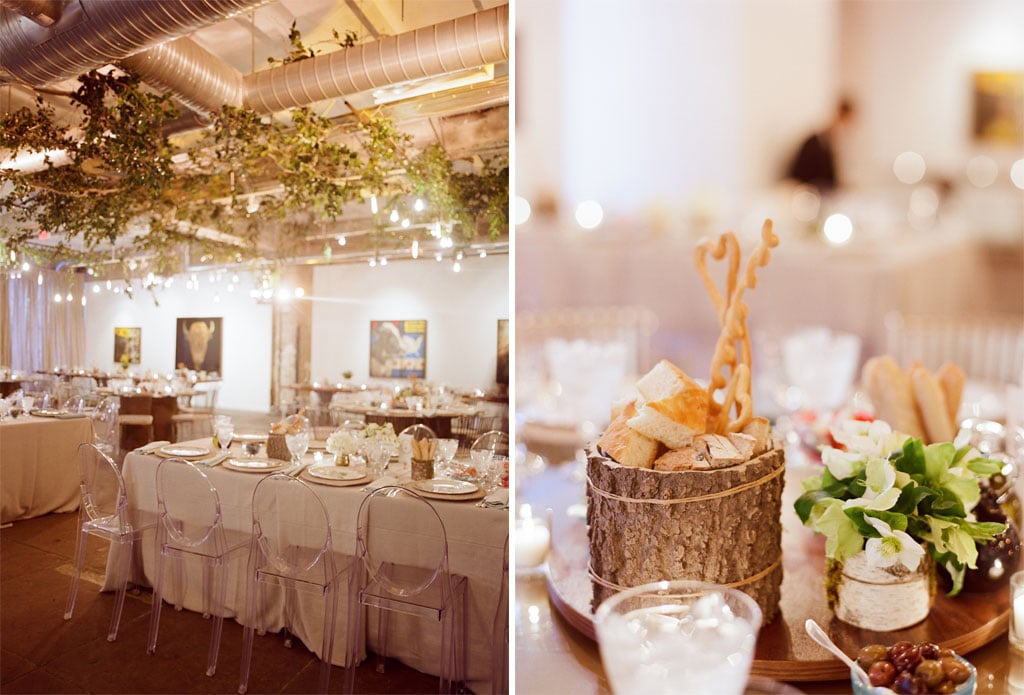 A little over a year later, Tim proposed during a weekend getaway in Palm Beach. The pair returned to an art exhibit for their wedding, celebrating with a Long View Gallery affair that brought the woodlands indoors. The bride's sweet-pea bouquet complemented a winter-white theme that included camellia-branch ceiling installations and tree-trunk table bases.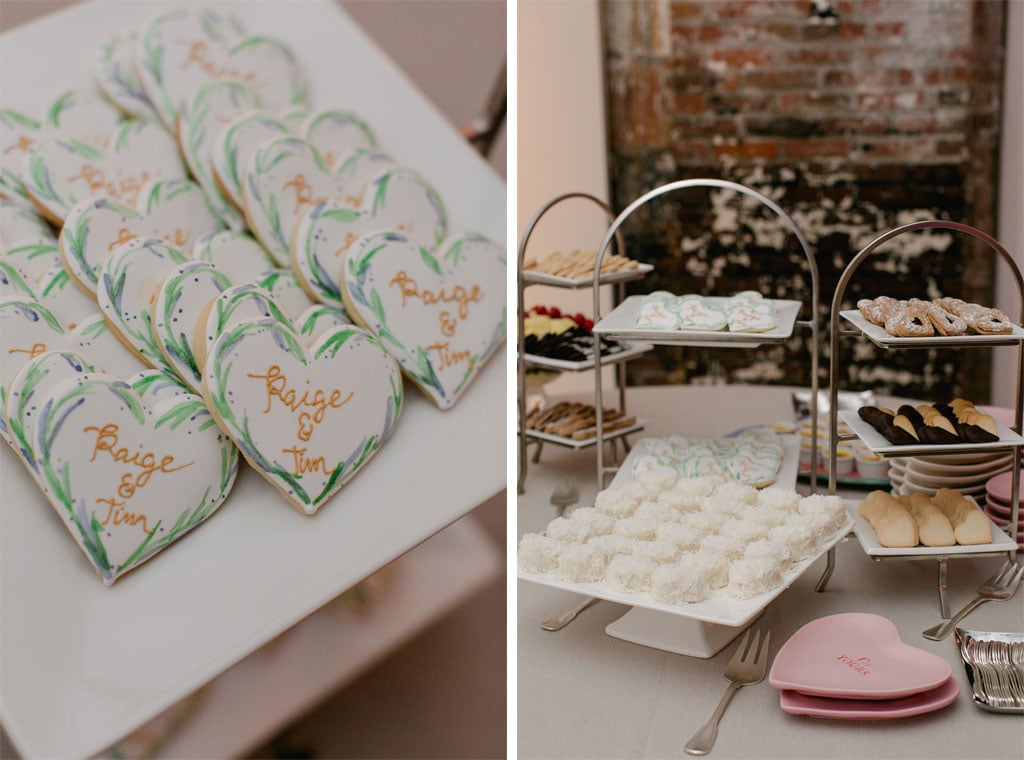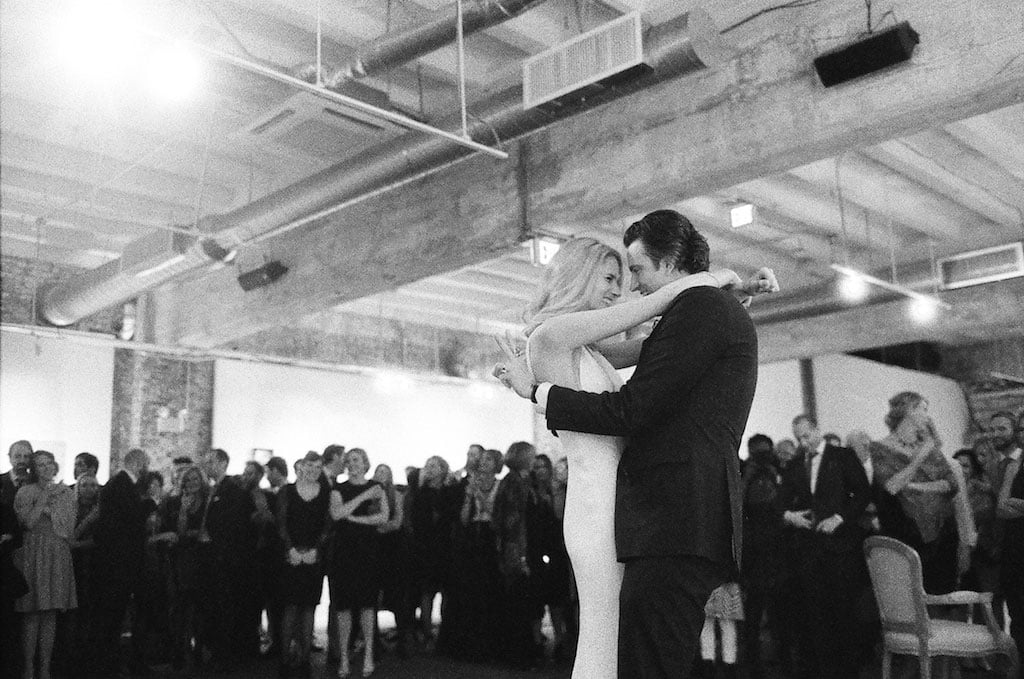 Guests dined family-style on beef tenderloin and shredded Brussels sprouts, and, as a surprise Valentine's weekend treat, the bride's mother arranged for heart-shaped sugar cookies for the dessert table. Paige and Tim said goodbye to their loved ones with Fatty Sundays chocolate-covered pretzel favors, and later honeymooned in Thailand.
VENDORS
Ceremony Venue: Georgetown Presbyterian Church | Reception Venue: Long View Gallery | Photography: Kate Headley | Event Planner: Grit & Grace | Design, Florals, & Décor: Amaryllis Floral & Event Design | Bride's Gown: Stella McCartney | Hair & Makeup: Hair and Makeup Artistry by Claudine | Groom's Attire: Suitsupply | Caterer: Susan Gage Caterers | Music: Premier DJ Services and Victor Pablo of YOA | Invitations: Type A Invitations with Lisa Shirk Design | Welcome Bag: Marigold & Grey | Vintage Car: Regal Limousine | Transportation: MJ Valet | Slide Show: Suburban Video
Bring your wedding reception to live with gorgeous floral decor with the help of the area's best florists.