Christopher Talley and Sonia Rahangdale decided to combine their dream weddings for a celebration that took elements of a Bollywood blowout and blended them with the classic-cool of the Sinatra era. The multi-day celebration was captured by Kurstin Roe Photography.
Like B&G on Facebook | Follow B&G on Instagram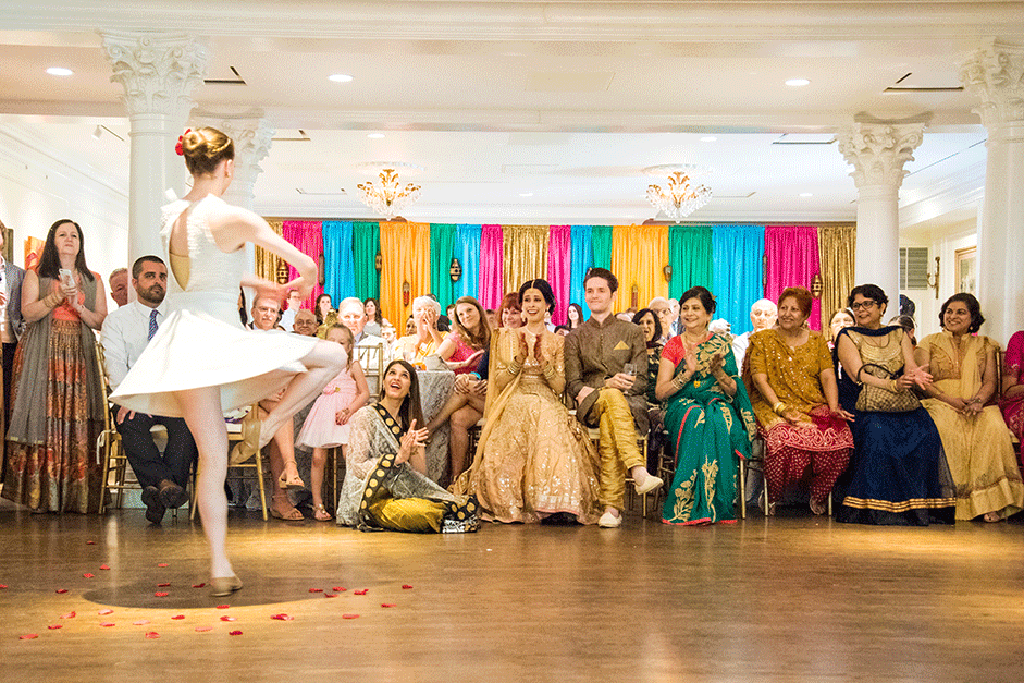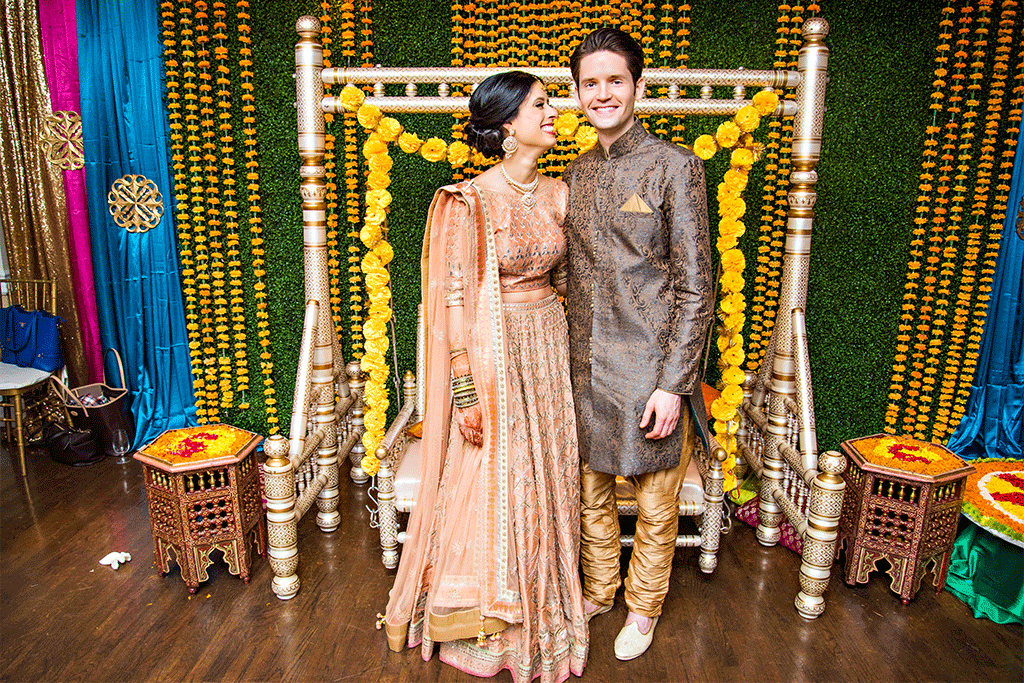 Christopher Talley literally fell for the girl next door. When he first met Sonia Rahangdale they were neighbors living in the same apartment building in Nashville. They would chat and flirt whenever they crossed paths in the building, and Christopher was struck by Sonia's easygoing authenticity. Eventually he worked up the courage to invite Sonia out with some friends. They hit it off. They went out on their first official date the following day.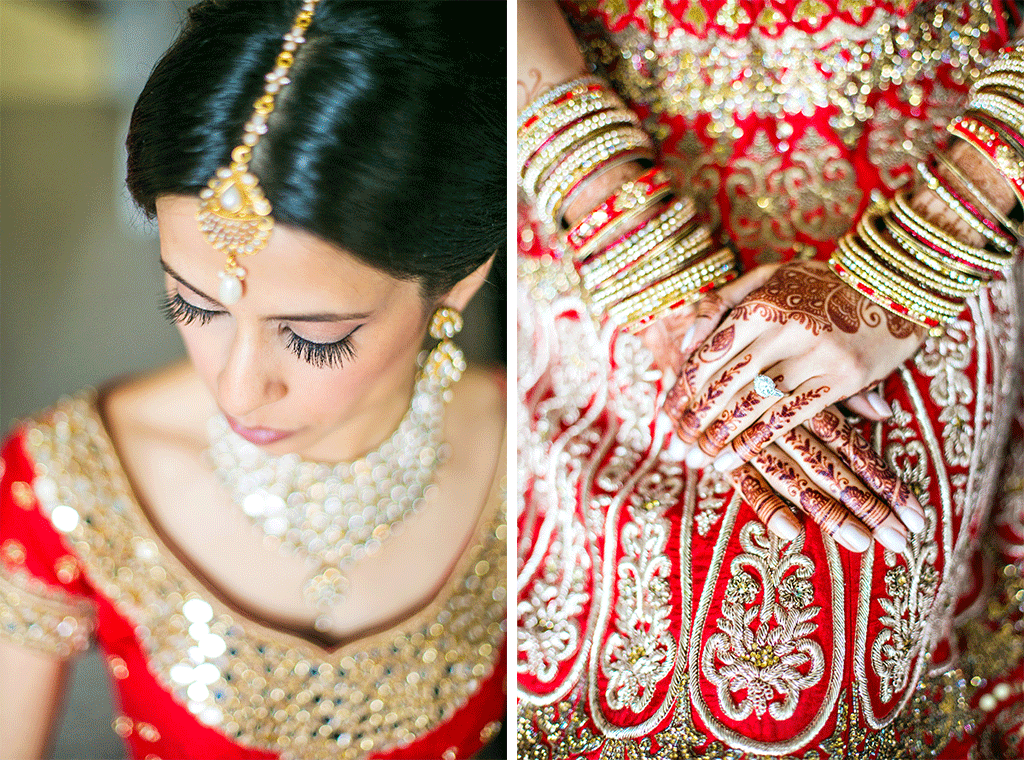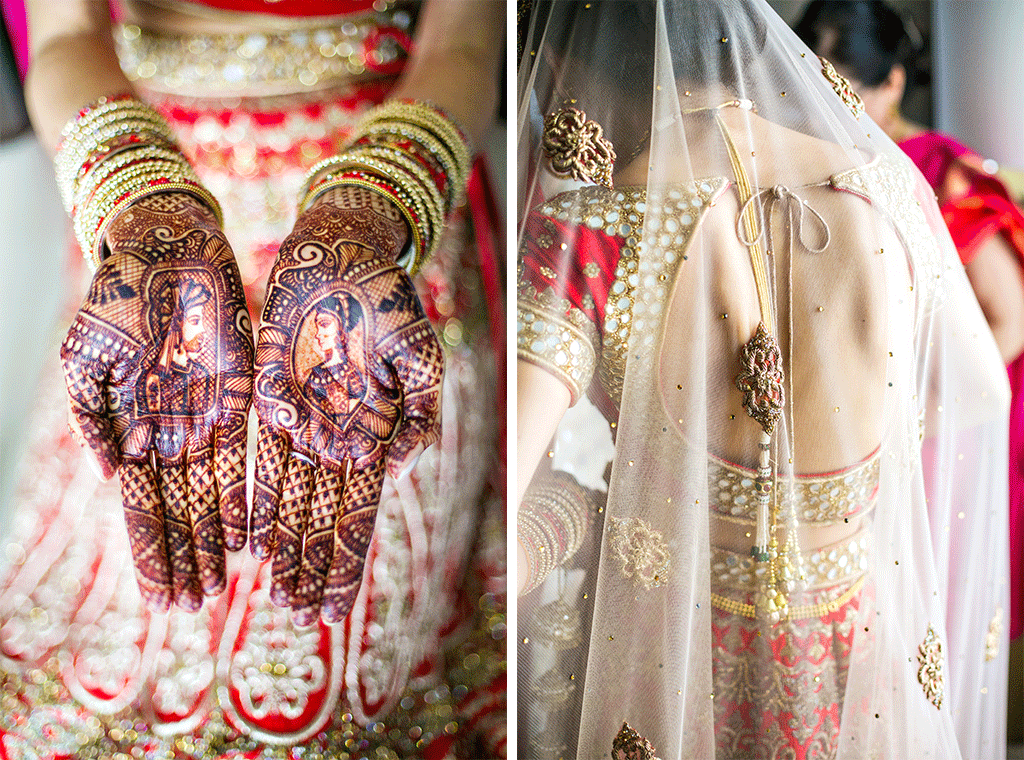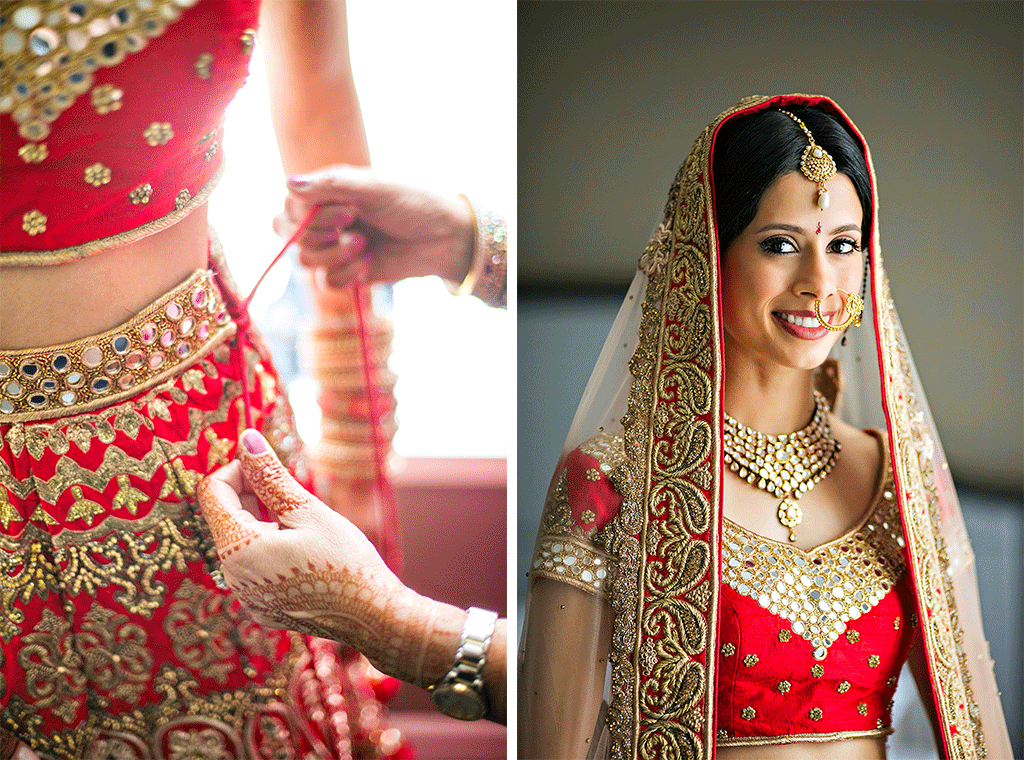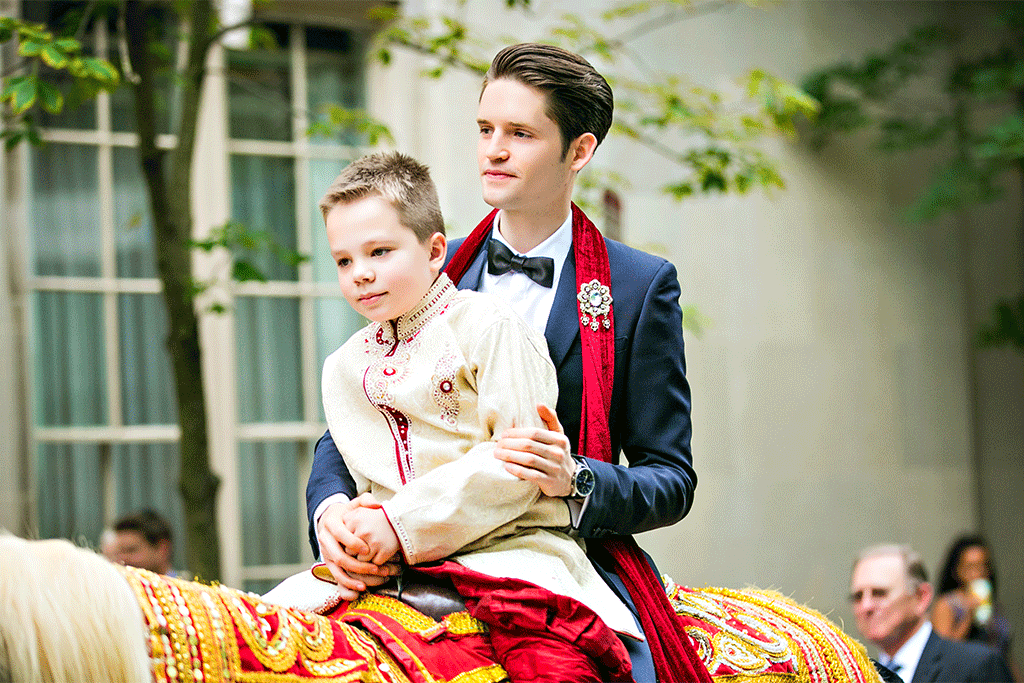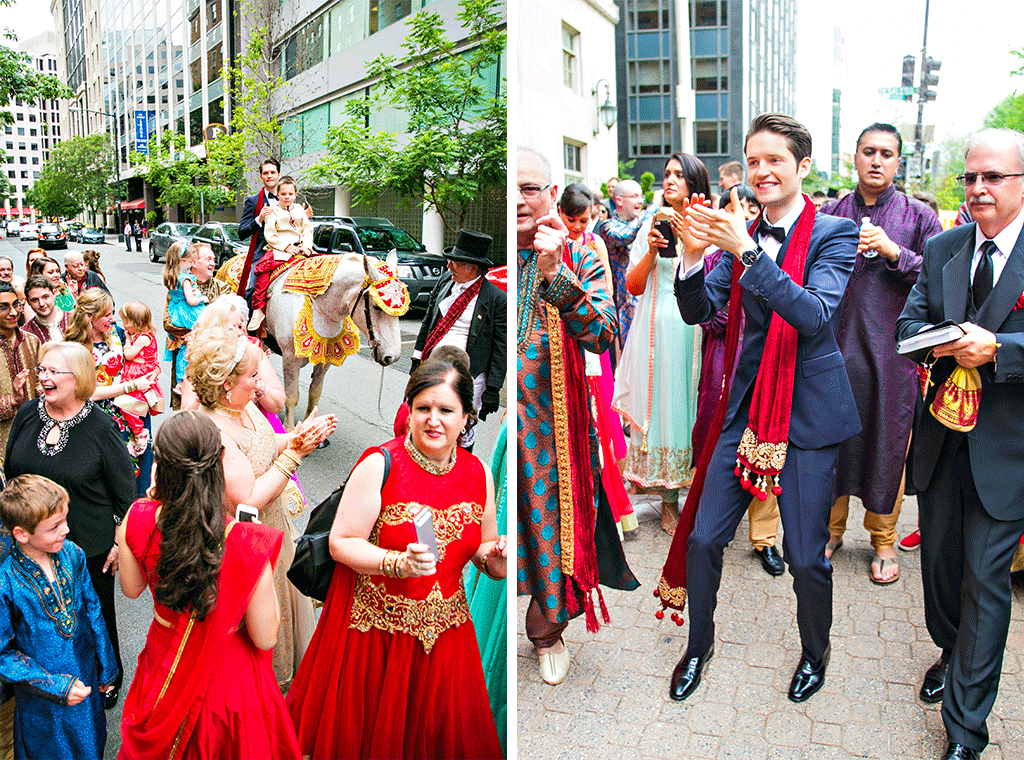 Christopher and Sonia dated for eight months before they were engaged. For the proposal, Christopher planned a whirlwind day of activities, starting with a relaxing morning massage and then a leisurely lunch. Afterwards, the couple drove to a nearby vineyard for a wine tasting, followed by a romantic dinner in a restaurant run out of a 19th century historic home. After dinner, they walked up to a pedestrian bridge overlooking the city, where Christopher asked Sonia to be his wife.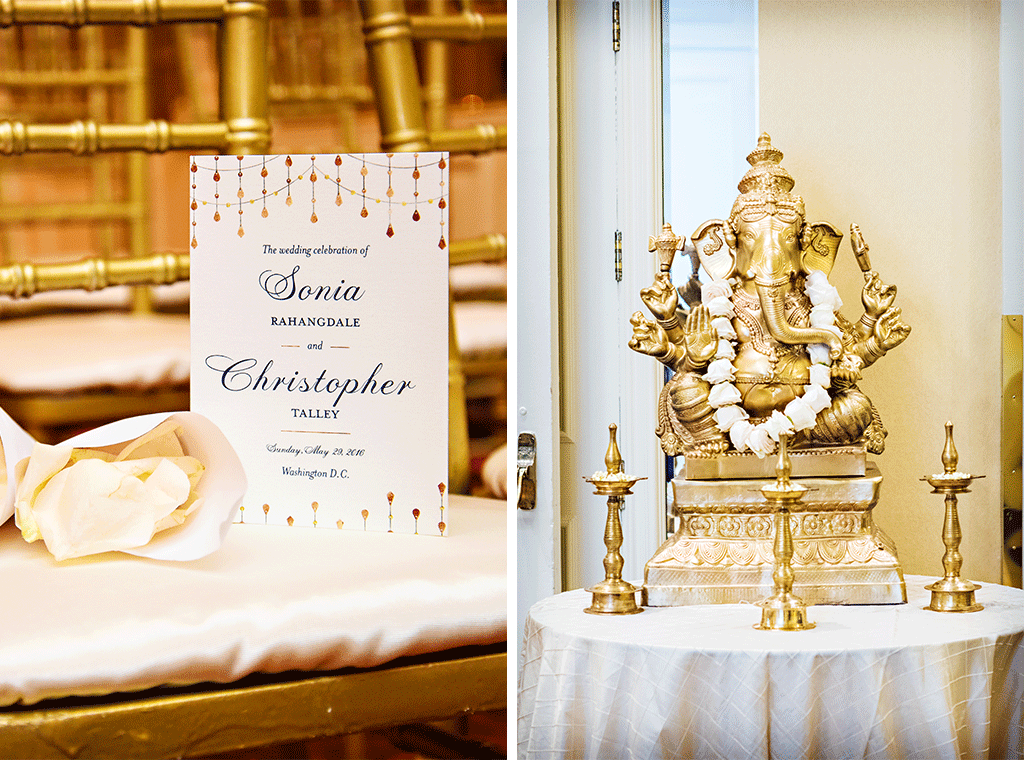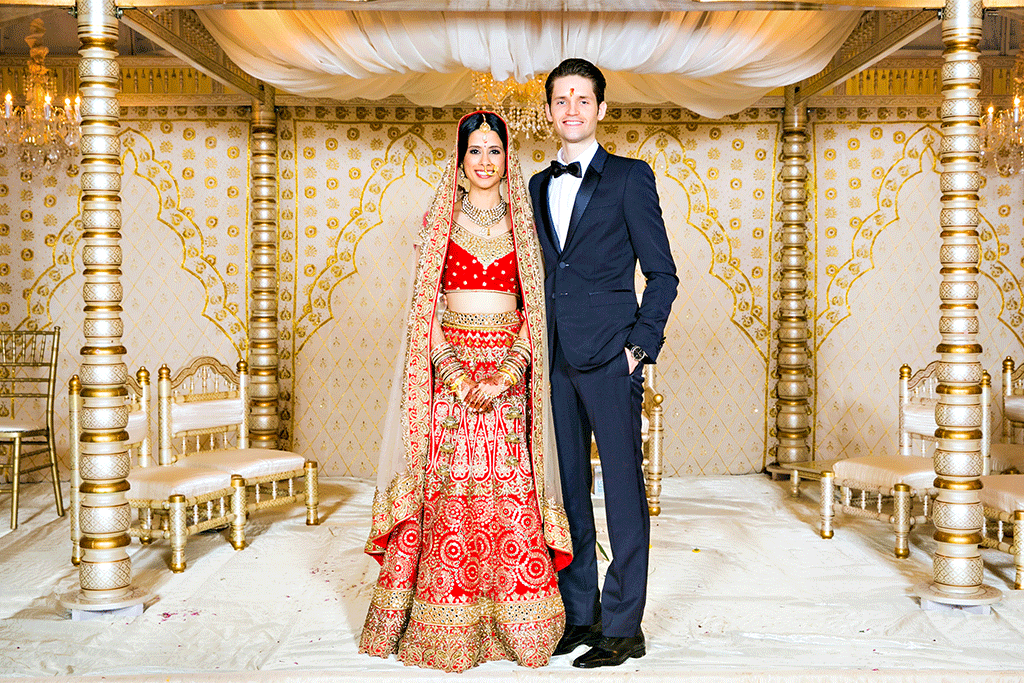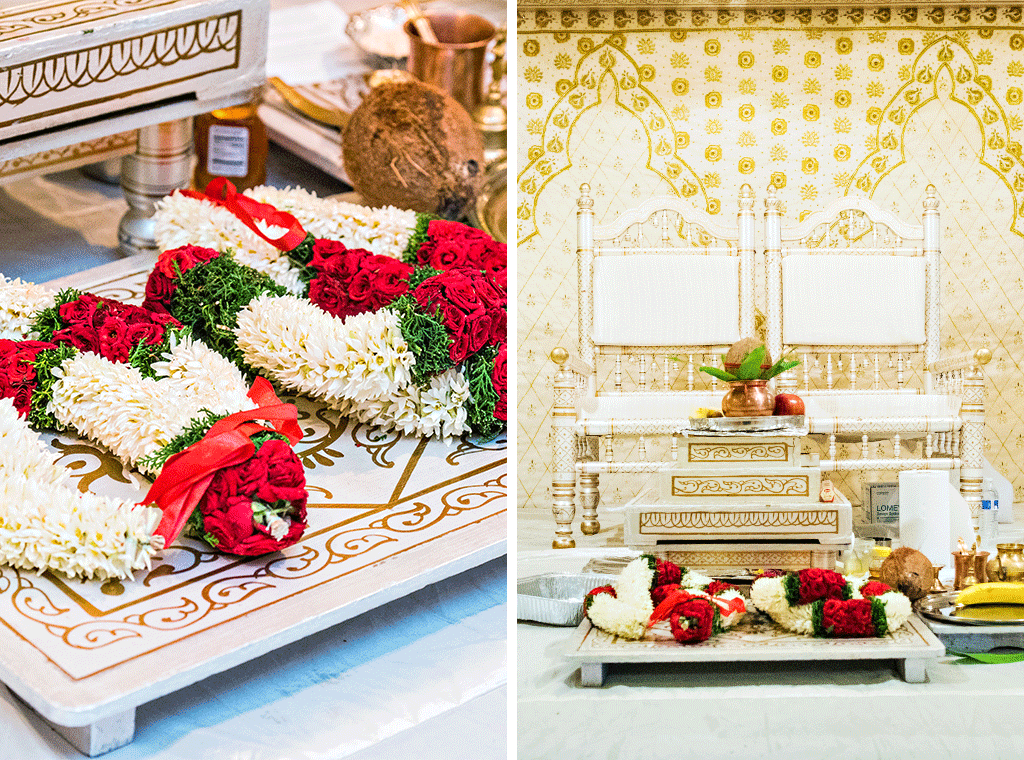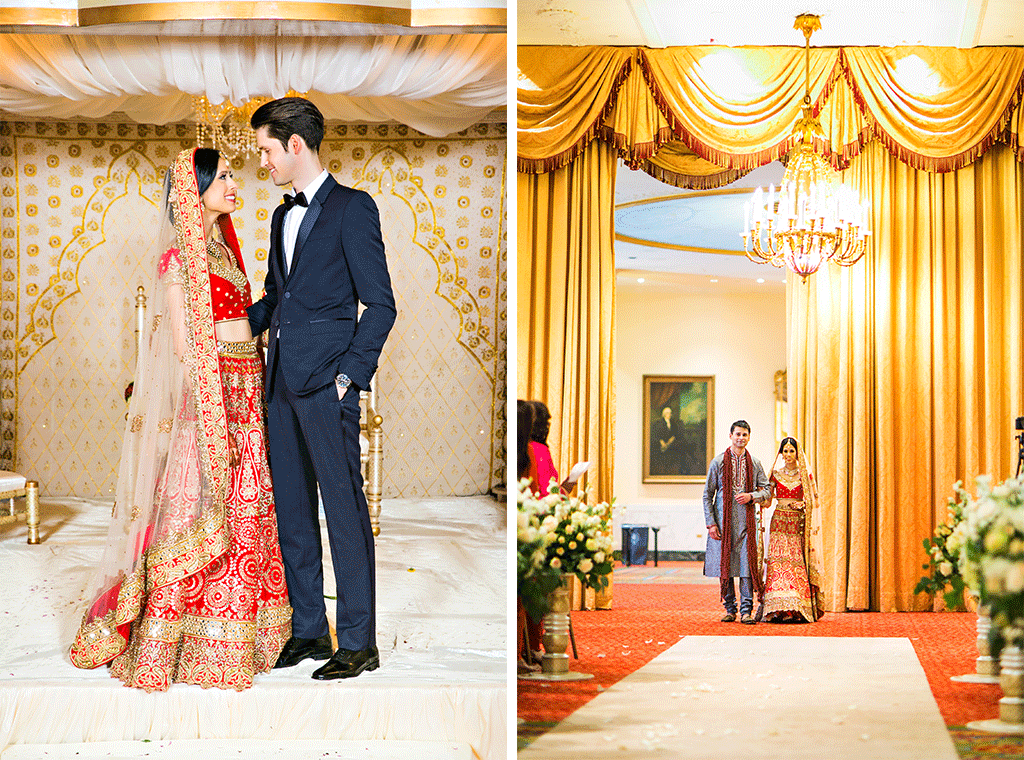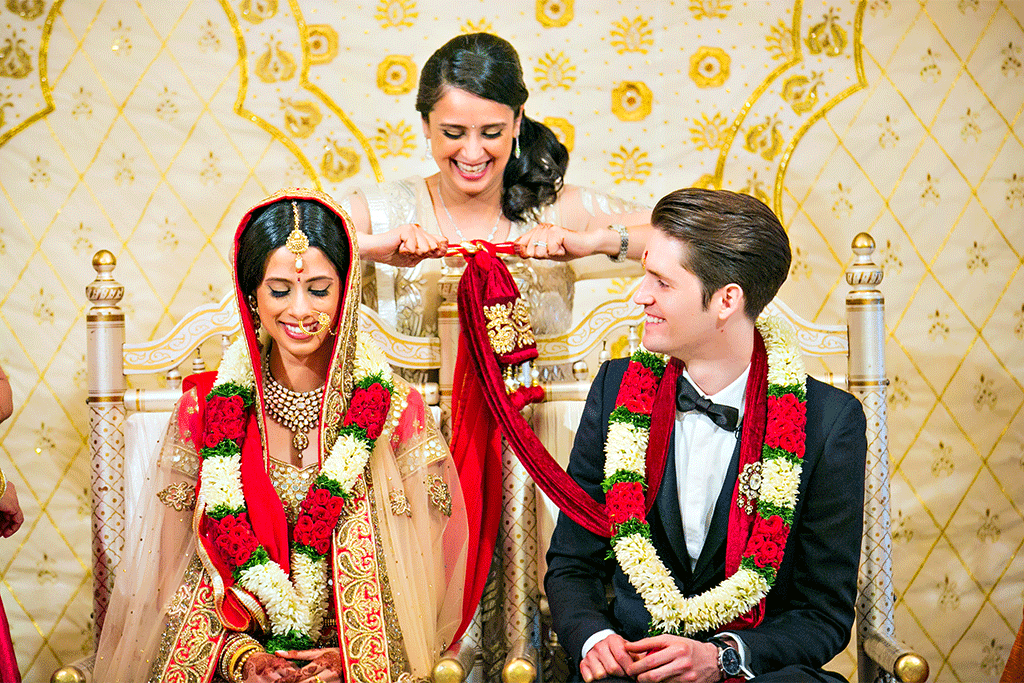 For the wedding, neither Christopher nor Sonia wanted to compromise their dream ceremony—so they combined them. They developed a fusion wedding that would highlight both of their backgrounds, carefully orchestrating details from the food to the ceremony and attire.  The ceremony was performed under a mandap by both a Hindu and Christian priest. "When she was walking down the aisle I could barely keep it together," says Christopher. "She looked like a princess."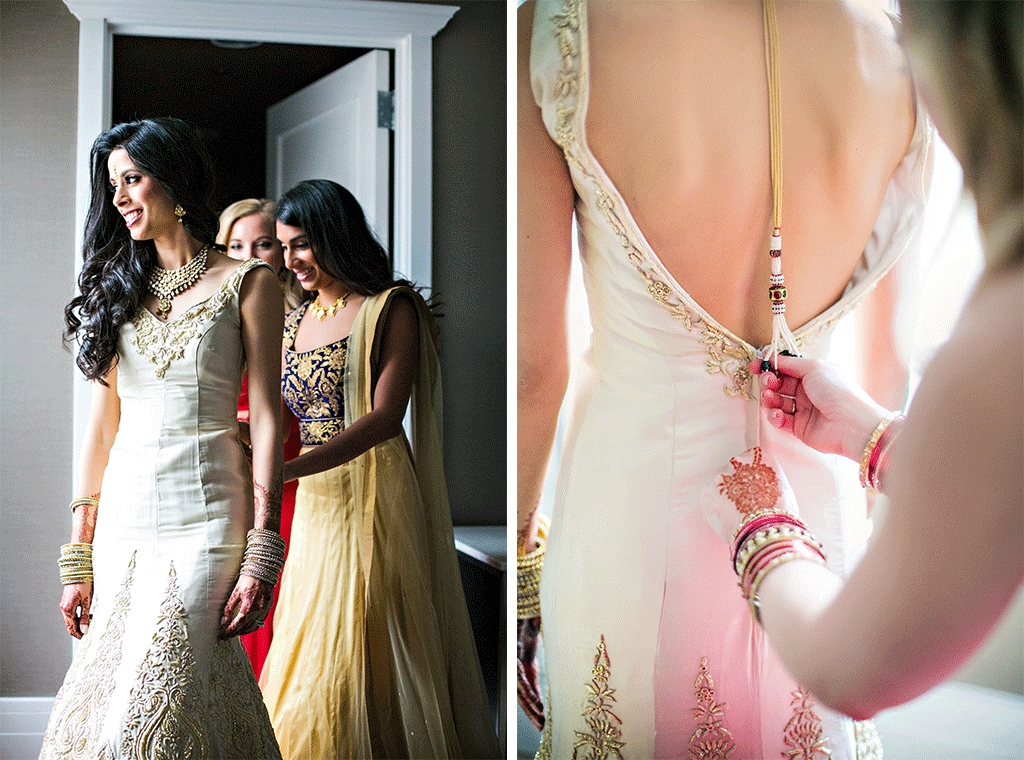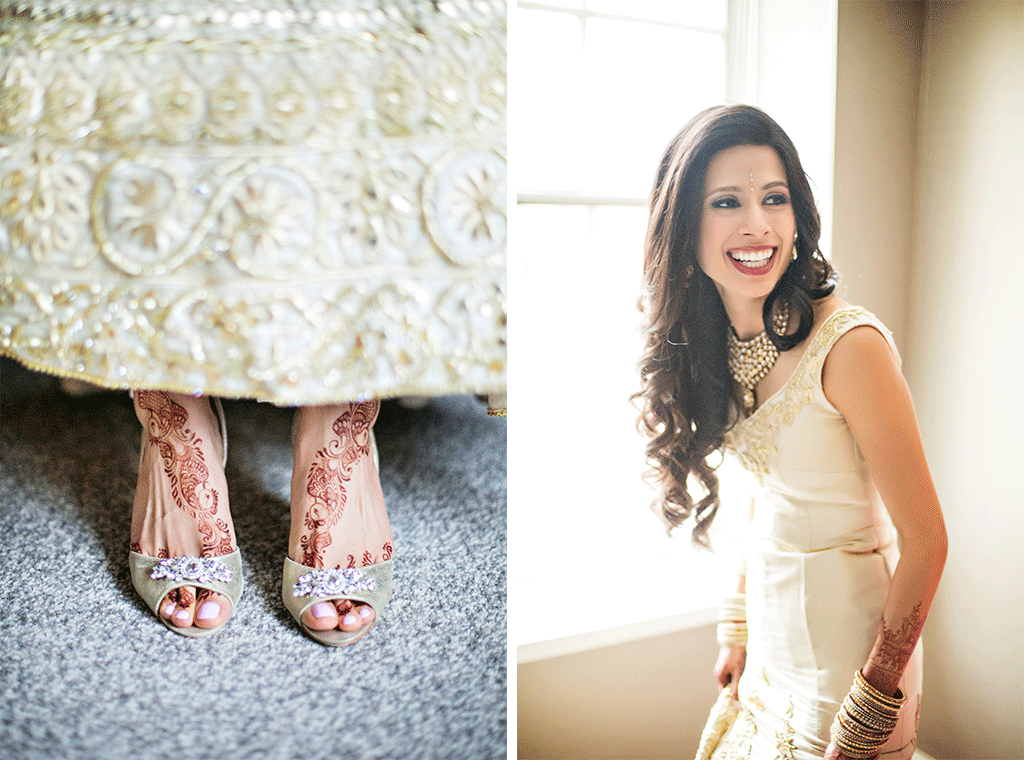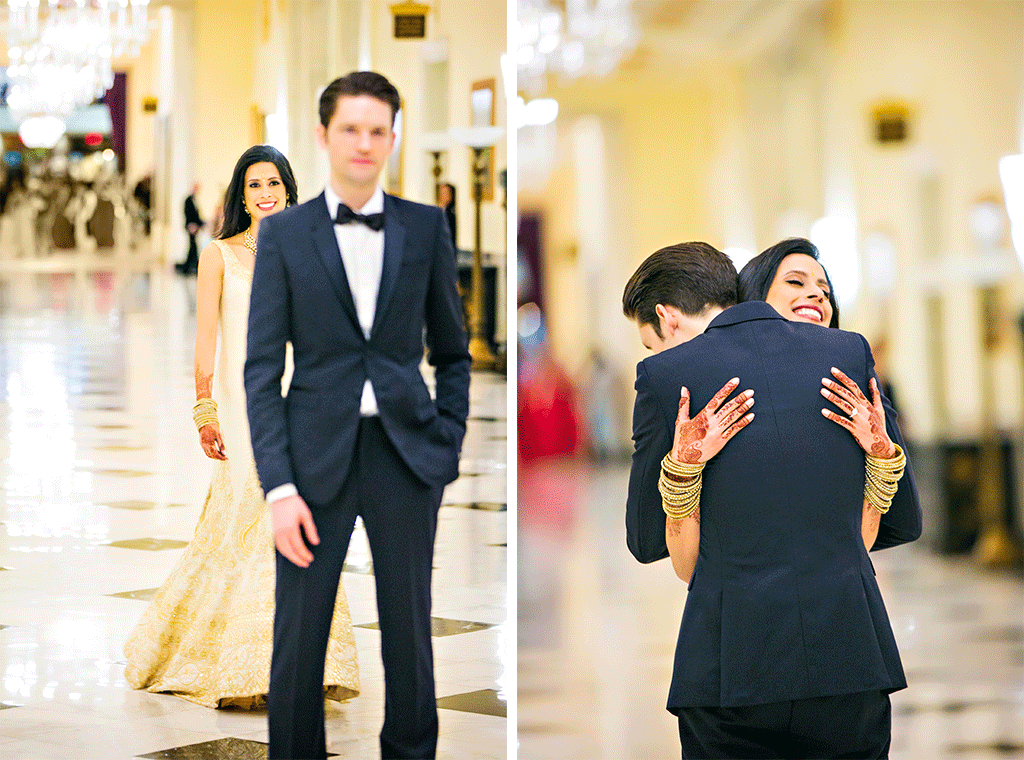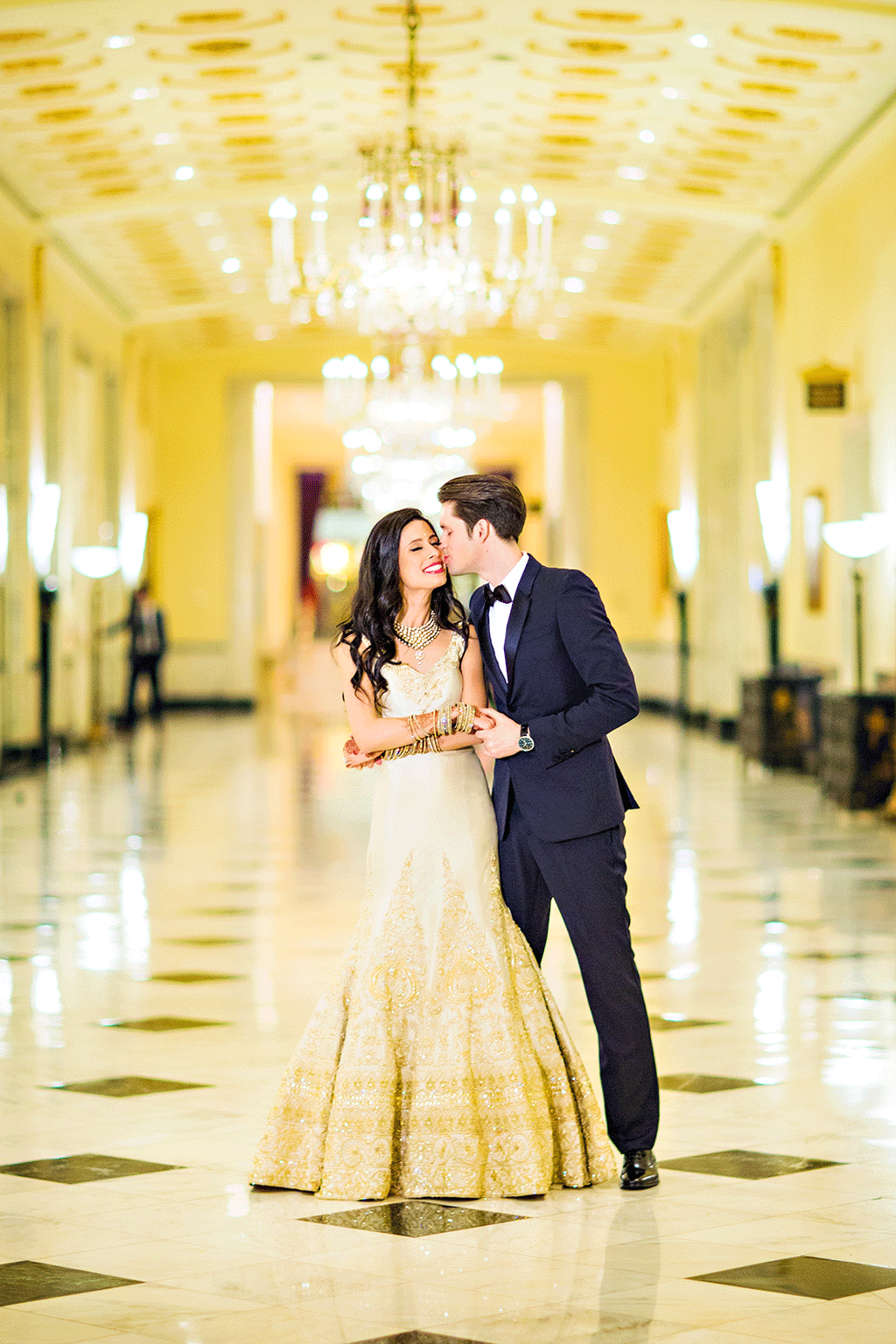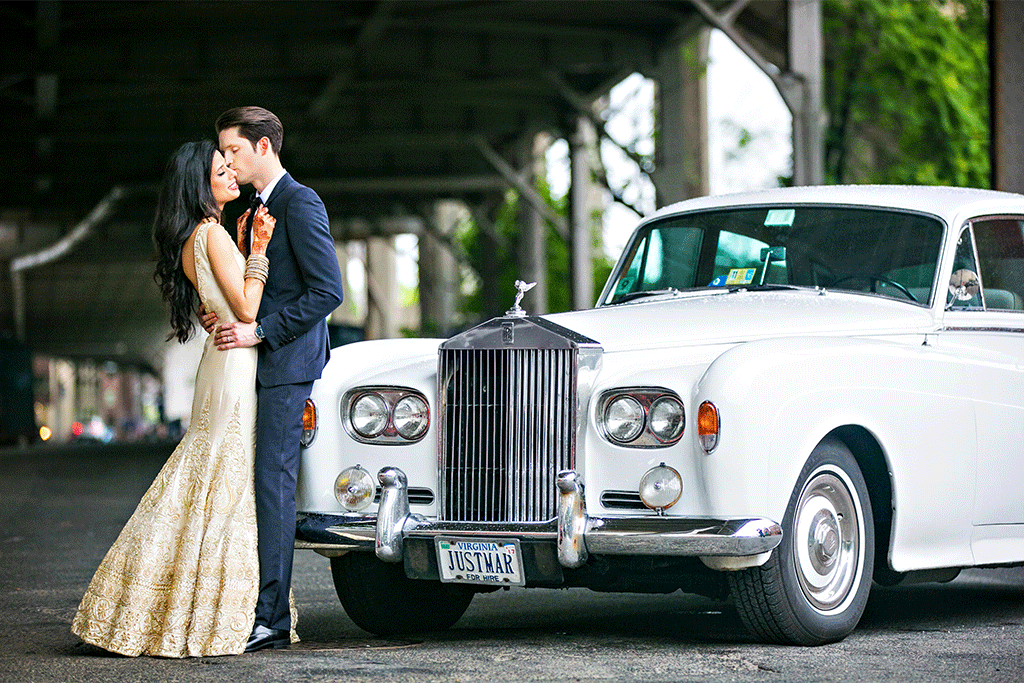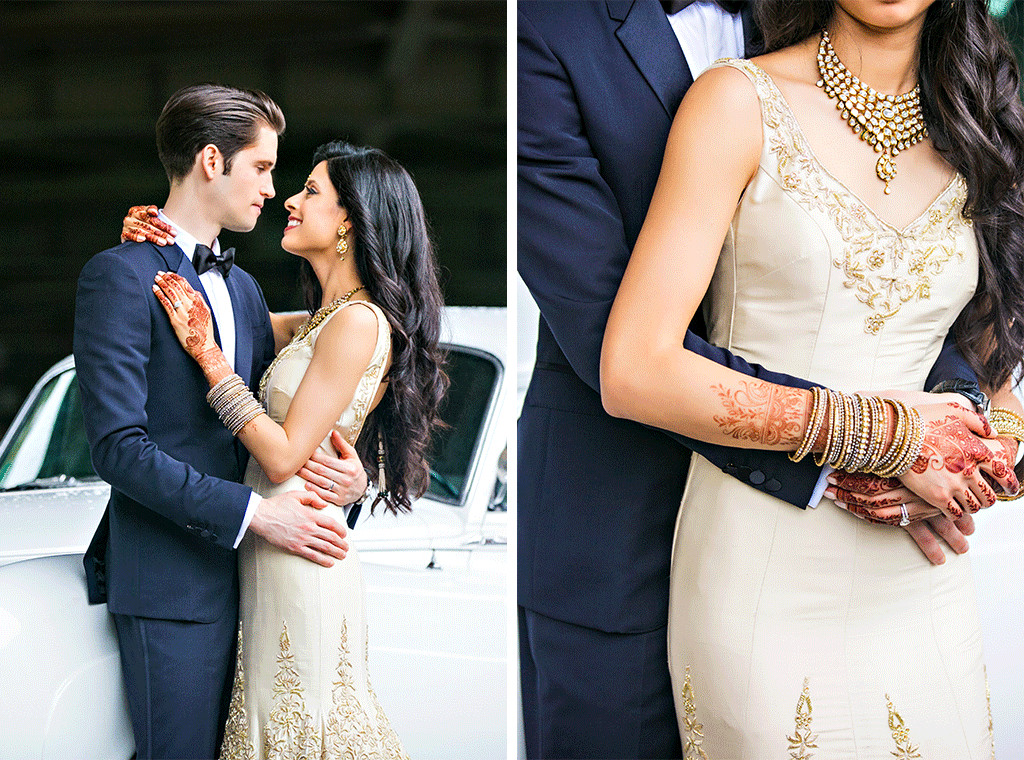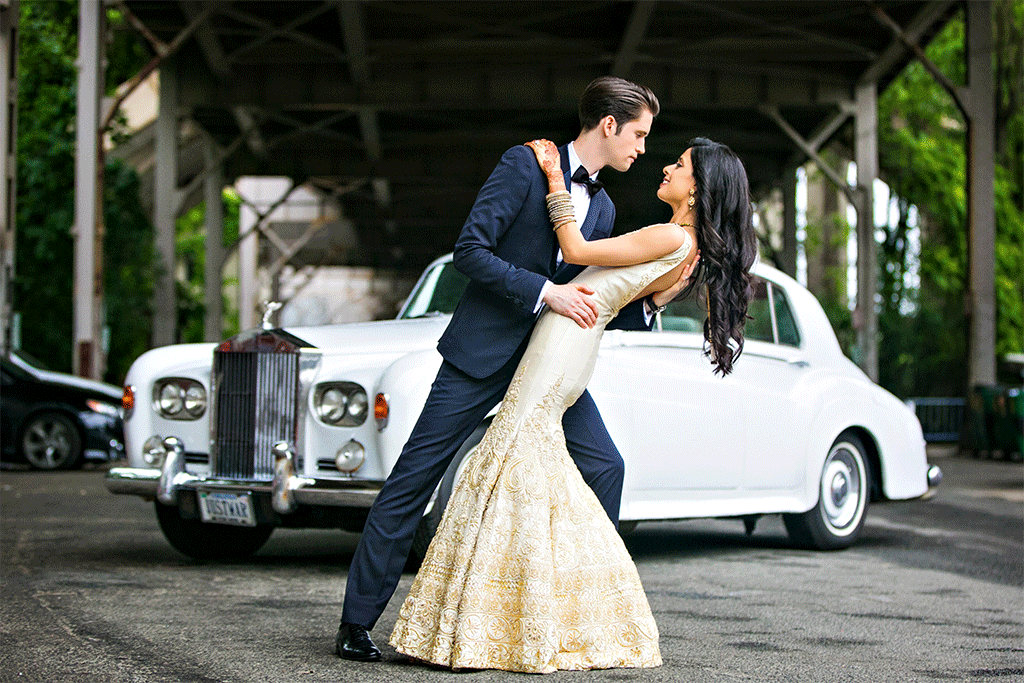 The resulting celebration had a timeless, romantic feel and was embraced by both families. They planned a fun baraat procession with Christopher on horseback with his nephew and a live dhol player, then took reception photos posed on a rat-pack era white Rolls Royce.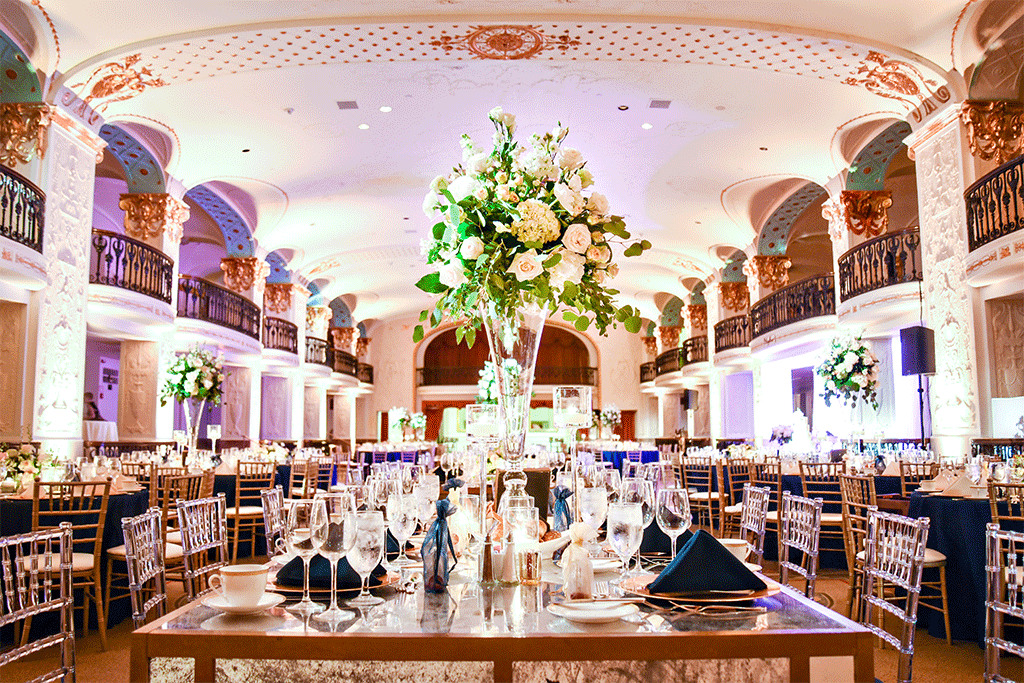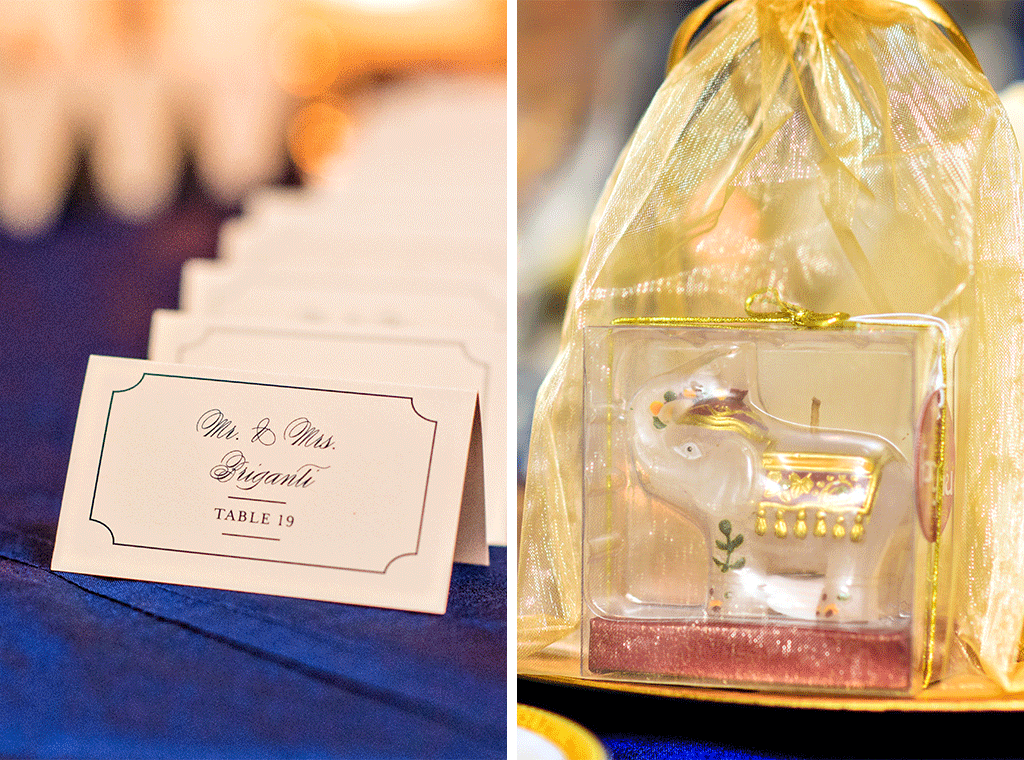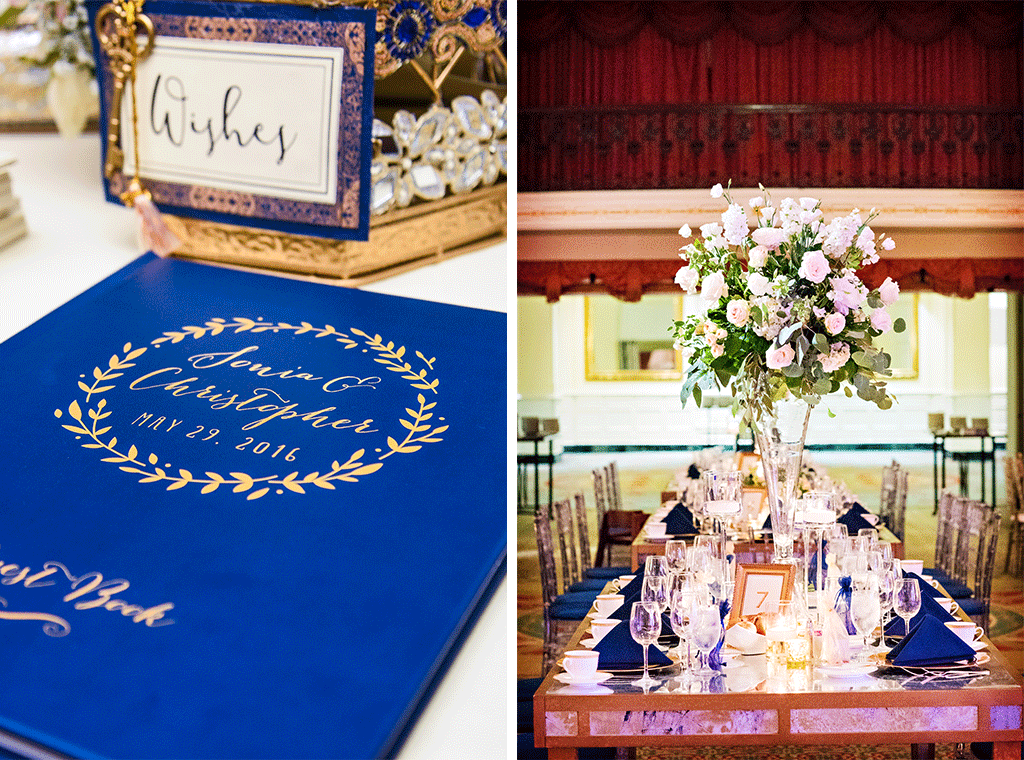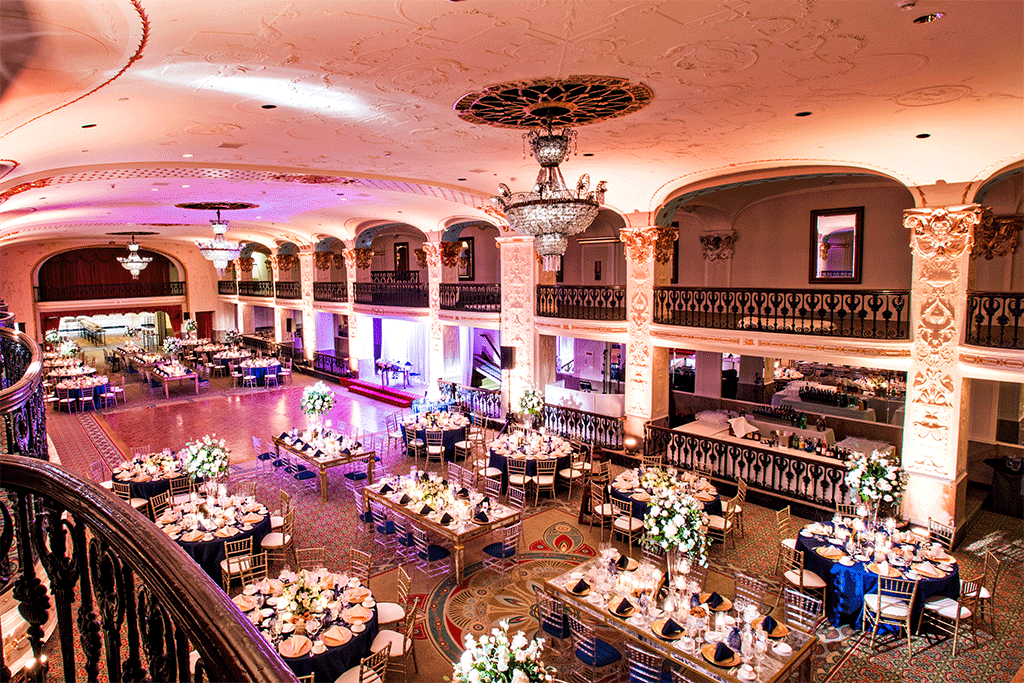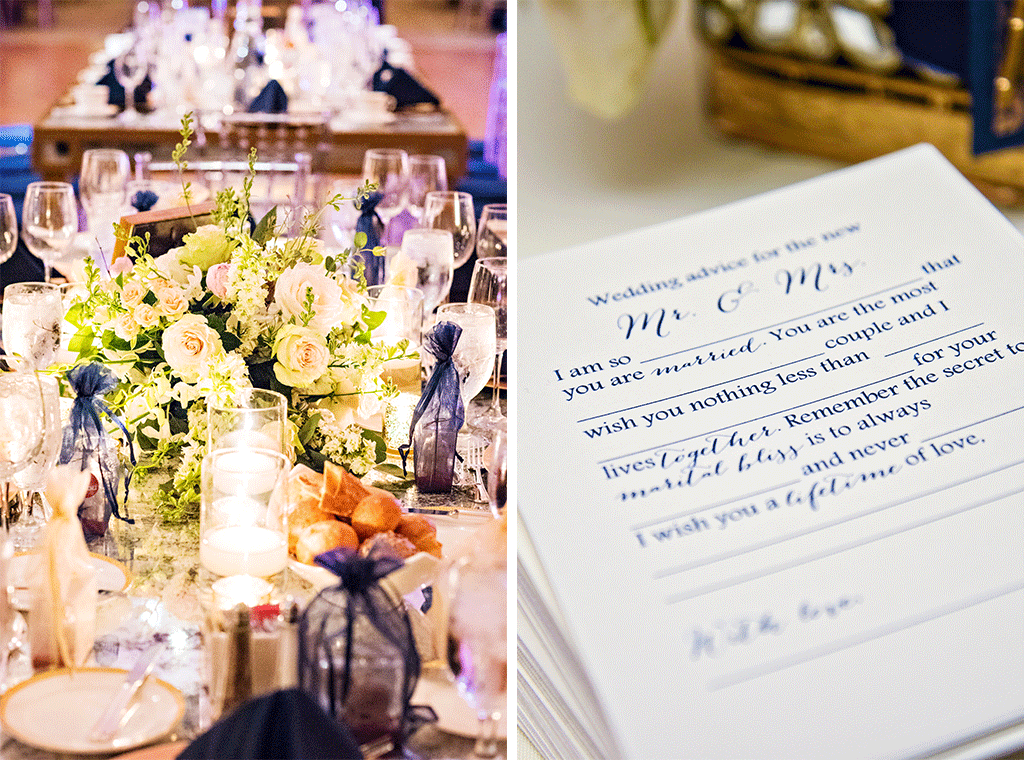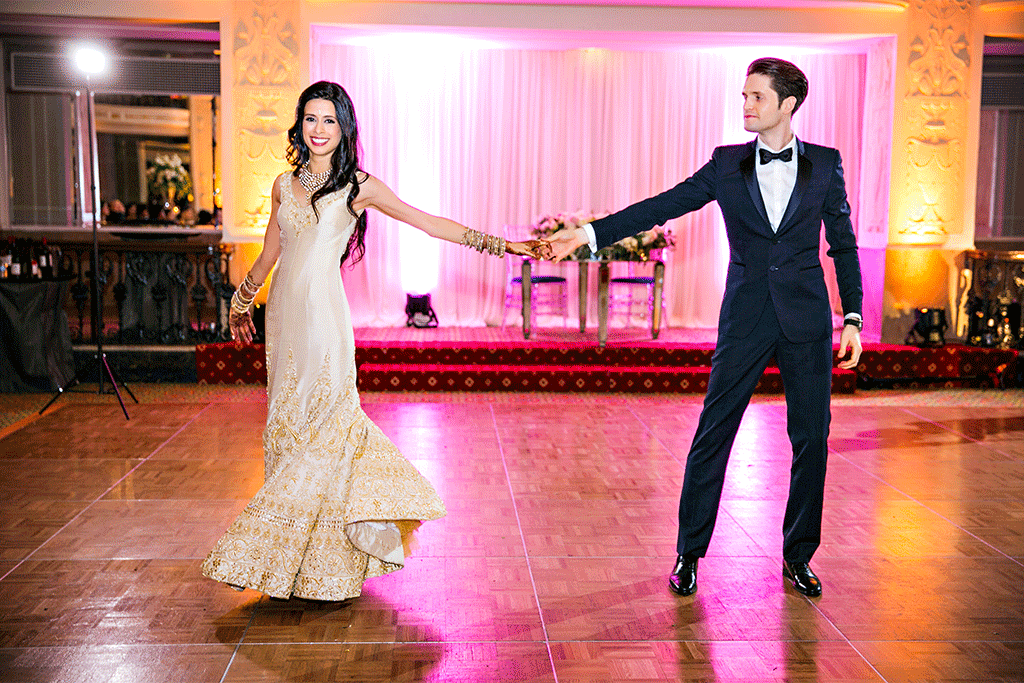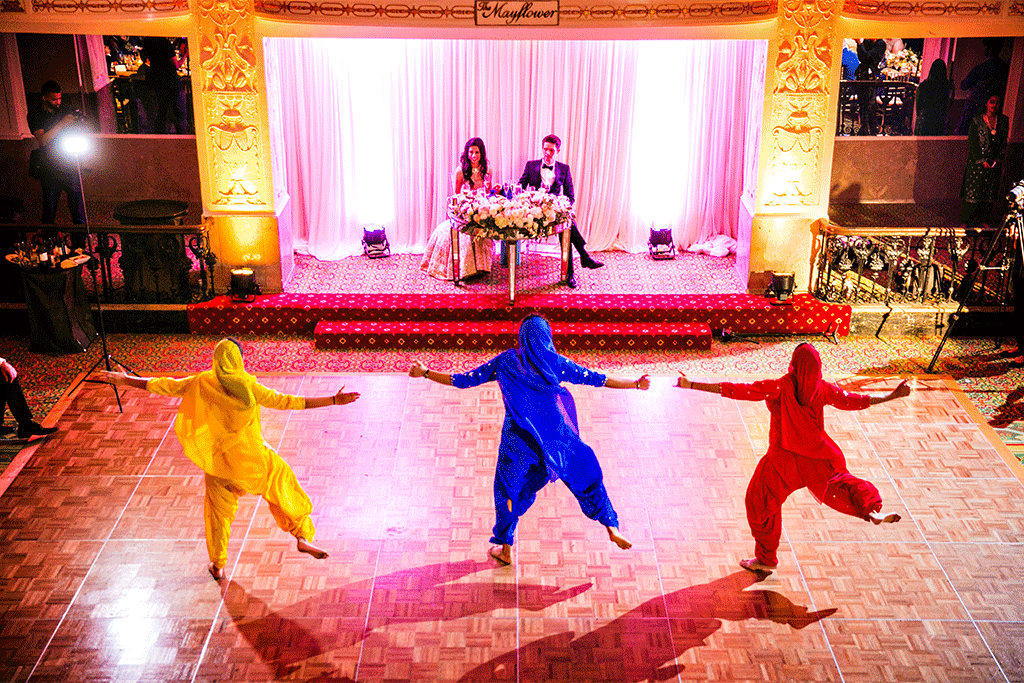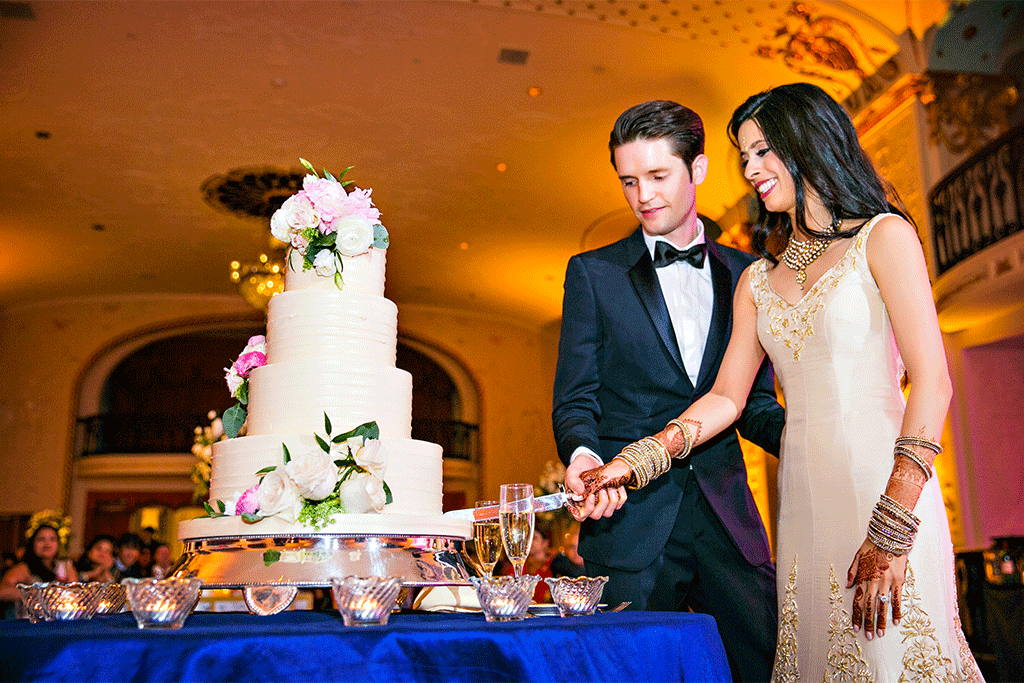 At the reception, the couple hit the dance floor to Etta James' "At Last," before Christopher surprised Sonia with an unexpected serenade backed by a few friends on acoustic guitars. Sonia wore a reception dress she designed herself, again looking to fuse traditions by choosing a classic trumpet cut silhouette composed of raw silk hand-embroidered in traditional Indian style. After the wedding the couple jetted off for a honeymoon in Playa Mujeres, Mexico.
VENDORS
Photographer: Kurstin Roe | Event Coordinator: Vicky Choy, Event Accomplished | Mehendi Party Venue: The Whittemore House | Wedding Venue: The Mayflower Hotel |  | Florist & Decor: Prabha Bhambri, Nivanjoli | Rentals: DC Rental and Davinci Event and Furniture Rental | Hair & Makeup for Mehendi: Bridal Artistry | Hair & Makeup for Wedding: Carola Myers Makeup & Hair | Henna Artist: Bhavna Naik, Bhavna's Henna & Arts | Wedding Officiants: Panditji Bhatta and Reverend Bill Cochran | Bride's Gown: Mona Vora | Groom's Tuxedo: Burberry | Caterers: Bollywood Bistro and The Mayflower Hotel | Wedding Cake: Fluffy Thoughts Cakes | Transportation: Regal Limousine | Horse for Baraat: Harmon's Hayrides and Carriages | Videographer: Seth Smith,  Shutter and Sound Wedding Cinematography | Music & Entertainment: DJ Ravi Prasad and DJ Karan Kapoor, Dynasty Entertainment | Bhangra Dancers: University of Maryland TerraPind Bhangra