Colada Shop's Daniella Senior was skeptical when co-owner Juan Coronado told her he wanted to put a Cuba Libre on the menu of their all-day Cuban coffee and cocktail spot. That was her dad's drink of choice, but she'd always had an aversion to the rum-Coke concoction.
Coronado, formerly the "cocktail innovator" of Barmini, set out to show her a Cuba Libre "the way it's supposed to be." The secret, he explains, is to use an amber rum—not an aged, vanilla-y one—that complements the unique flavor of (Mexican) Coke. "Everyone is making Cuba Libres with the first rum that is around. No. It's not supposed to be like that," he says.
Coronado's second secret: the lime should be the first thing that touches the ice, not squeezed on at the end. "The ice will absorb it like Italian ices, like sorbet. There's a chemical reaction there. The ice tastes like lime."
Senior is a convert: "He changed my mind," she says.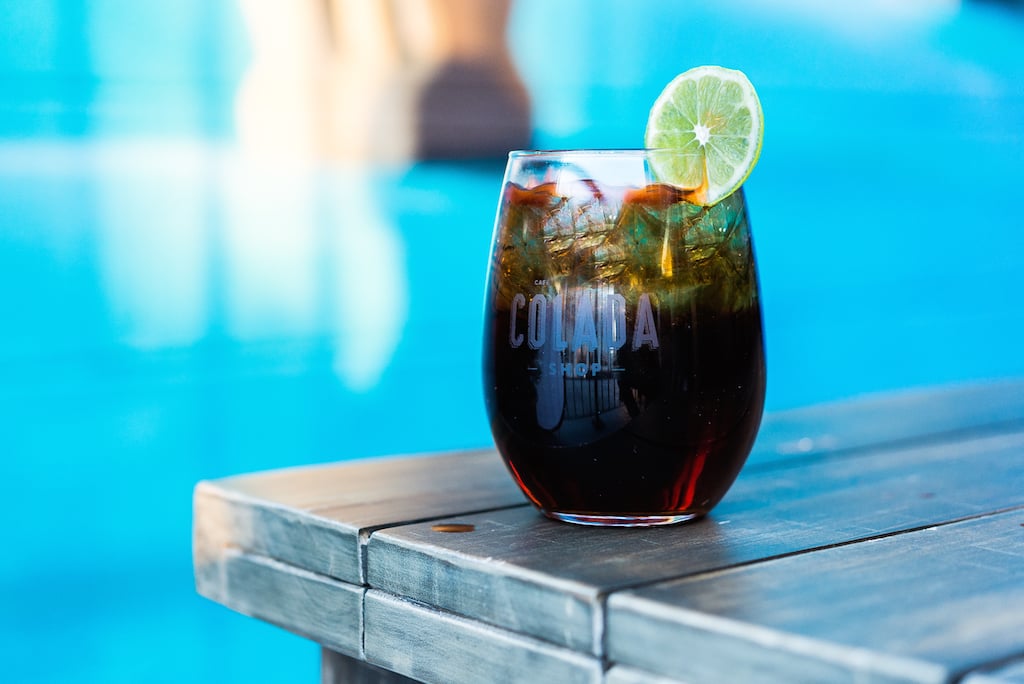 The drink incapsulates a lot of the philosophy behind Colada Shop, opening its second location today at 14th and T streets, Northwest. (The flagship opened in Sterling, Va. in August.) Senior and Coronado have placed emphasis on being authentic to Cuba and the Caribbean—but the food and drink has been updated just enough to showcase the very best version of it.
"We don't want things to start becoming gimmicky," Senior says.
Take, for instance, the coffee. The owners say it took quite a while to come up with right combination of beans and roasts that stayed true to the flavors of Cuba while also tasting good. The result is a smooth dark brew with lots of cocoa notes that's not bitter or acidic.
The coffee bar offerings include Cuban staples like a cortadito (espresso with a splash of steamed evaporated milk and foam) and colada (four shots of sweetened espresso, best for sharing among friends).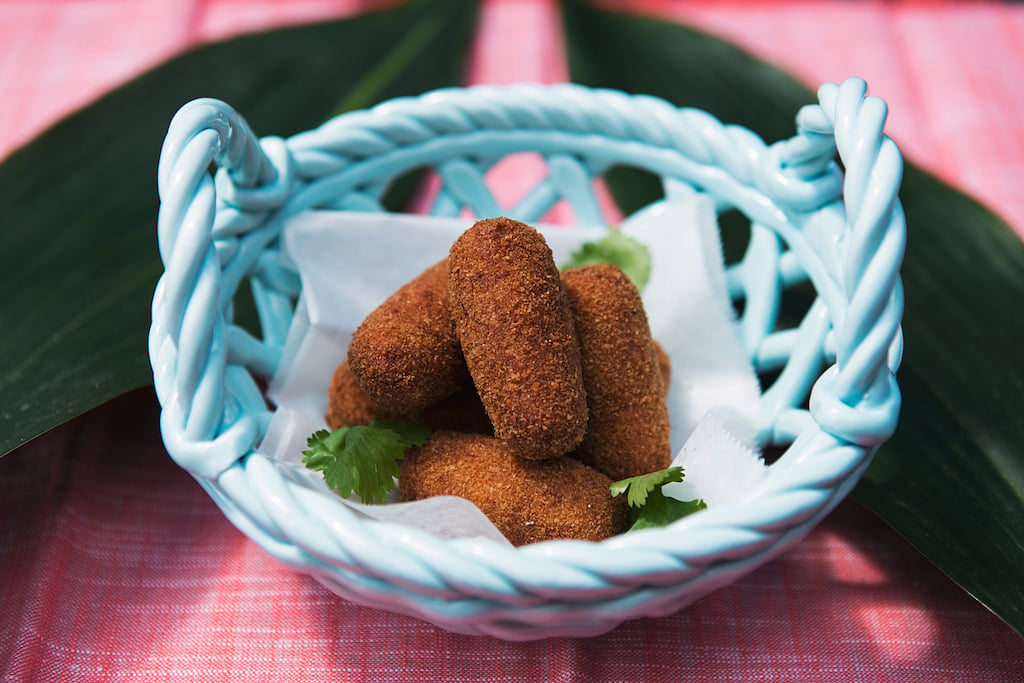 The menu will transition throughout the day. For breakfast, chef Mario Monte prepares ham and cheese tortilla omelets and tostadas (traditional toasted Cuban bread with butter). For lunch, there's a Cuban sandwich with ham and slow-roasted pork, or a vegetarian version with mojo-marinated portobello mushrooms and roasted cauliflower.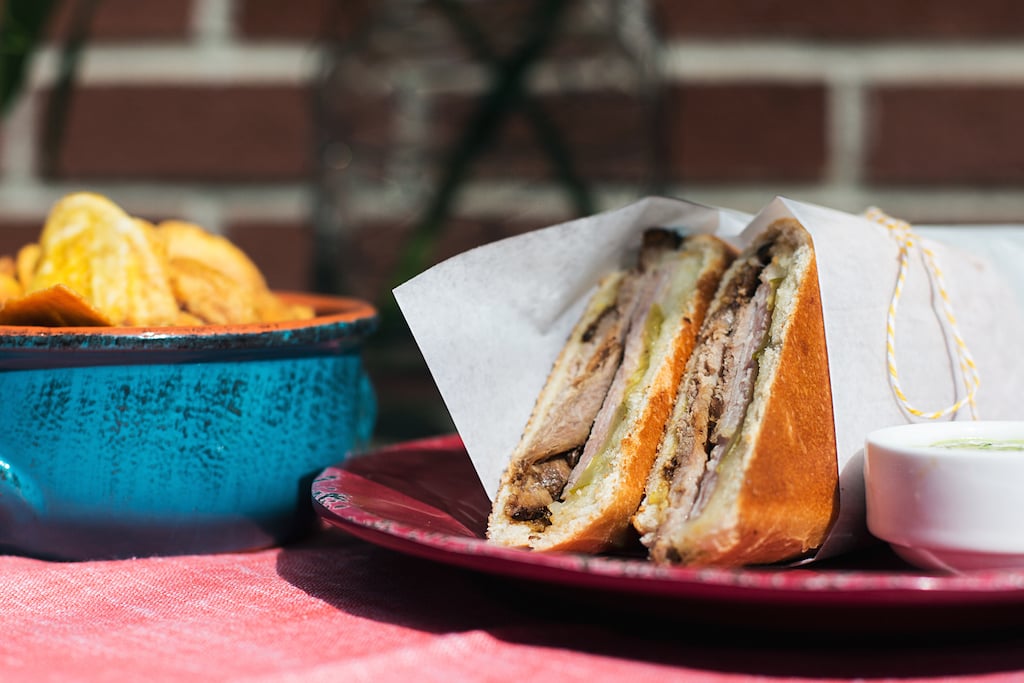 Throughout the day, you'll also find croquetas, empanadas, and Caribbean pastries called pastellitos filled with guava and cheese or sweet cream cheese.
"We want people to be like, 'Wow, I went on a trip to taste something just like that' or 'it reminds me of when I was a kid, my grandma made me this,'" Coronado says.
While a lot of the items can be ordered to-go, there are a small number of counter seats inside for now. Come spring, a big front widow will open up to the colorful patio with tables. An additional dining room is also in the works in the back of the building.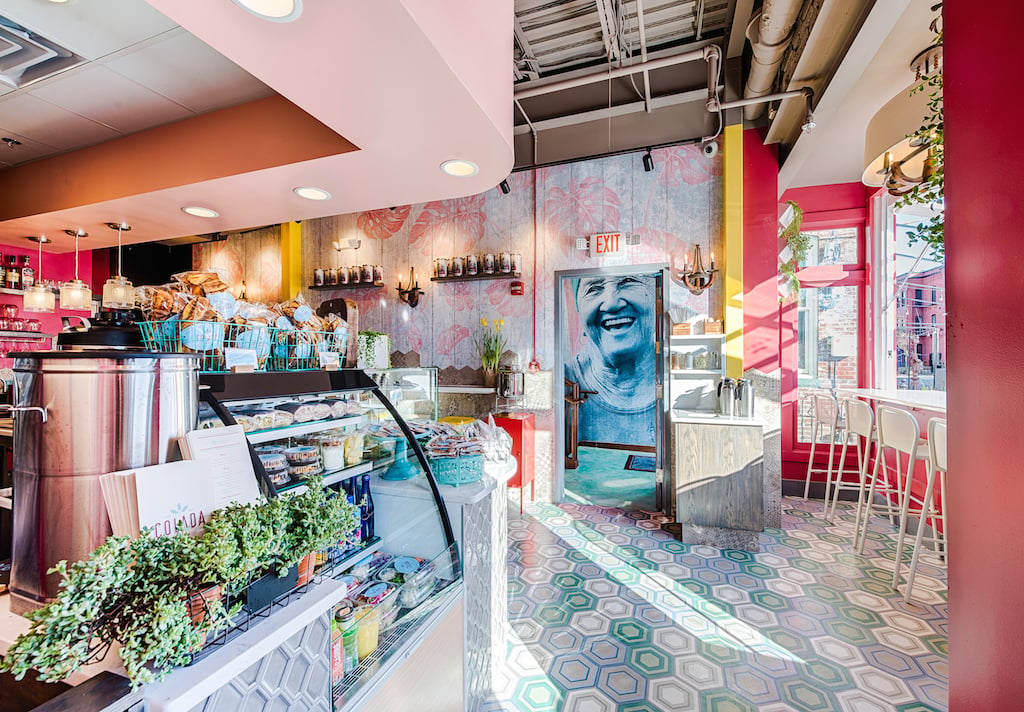 Around 5 pm, Colada Shop will change up the lighting and music to transition to more of a cocktail bar. Cuba's cocktail history is a big reason why Senior and Coronado decided to focus on Cuba in the first place.
The eight cocktails—all $8—include some twists like an aged rum old-fashioned that incorporates a syrup made with cascara (the skin around coffee beans) and coffee bitters.  But for the most part, the menu sticks to classics like pina coladas, daiquiris, mojitos, and of course, Cuba Libres.
"The elegance and simplicity of those cocktails is like, 'Wow,'" Coronado says.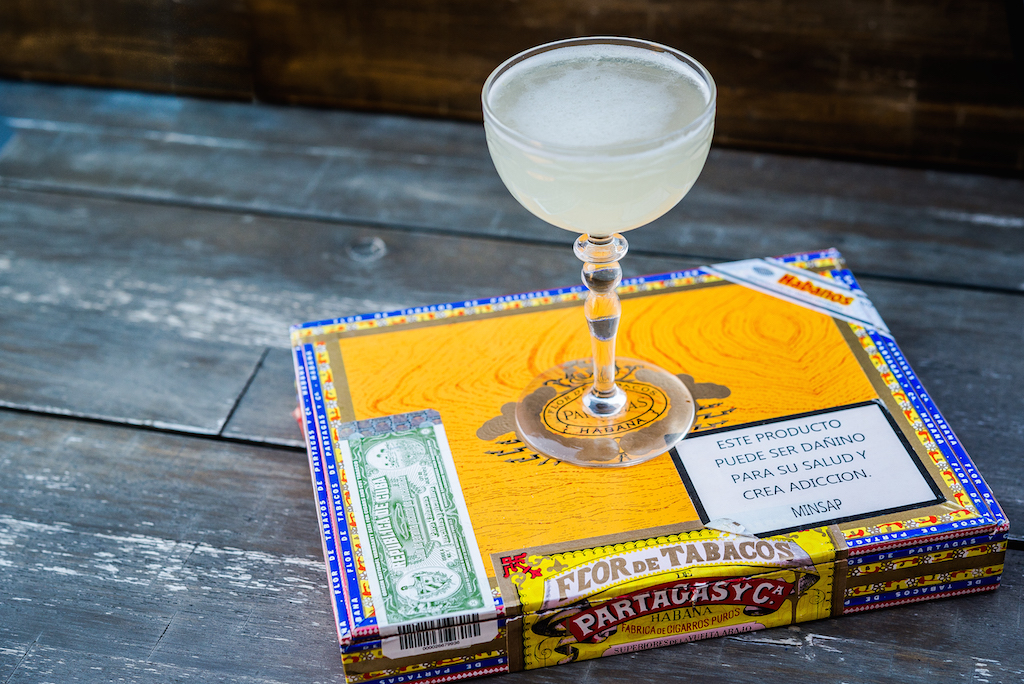 Colada Shop. 1405 T St., NW.