August may be slow when it comes to the government, but it's white-hot for bar and restaurant openings. Get out there and start checking out the exciting newcomers before the big-time crowds are back in town.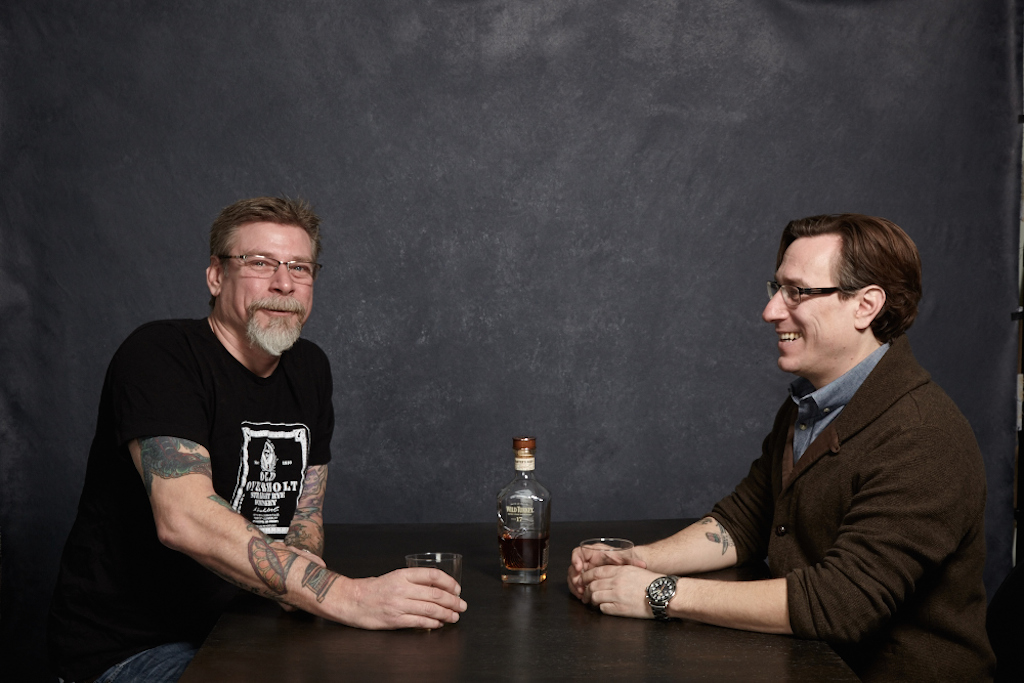 1539 Seventh St., NW
It's back. Barman Tom Brown's beloved cocktail bar returns to Shaw after the original closed last year (ICYMI: brother Derek Brown's Columbia Room was also resurrected nearby). Thankfully, many of The Passenger's best traits made the transition: a laid-back vibe, knowledgeable staff ready to mix your every whim, and a chalkboard menu of unfussy cocktails around $10—try the expert gin martini. Also, stomach padding eats like pork cheek-chili nachos, a half-smoke, and kimchi-grilled cheese. The space is spread out over two floors—with eventual plan for a rooftop bar—but if it's anything like the ol' days, expect crowds.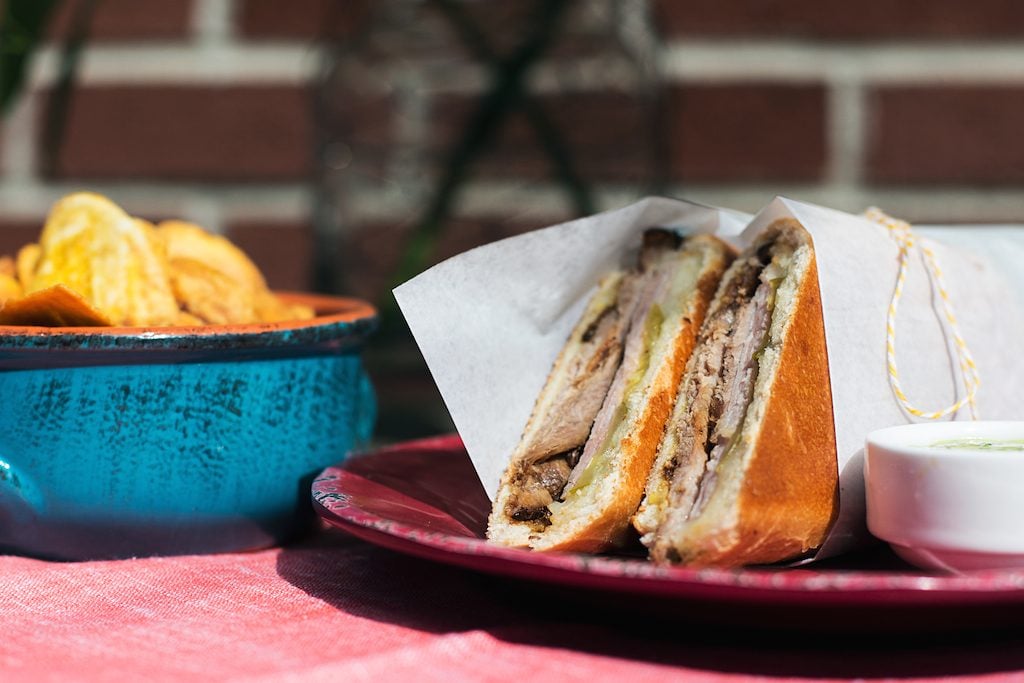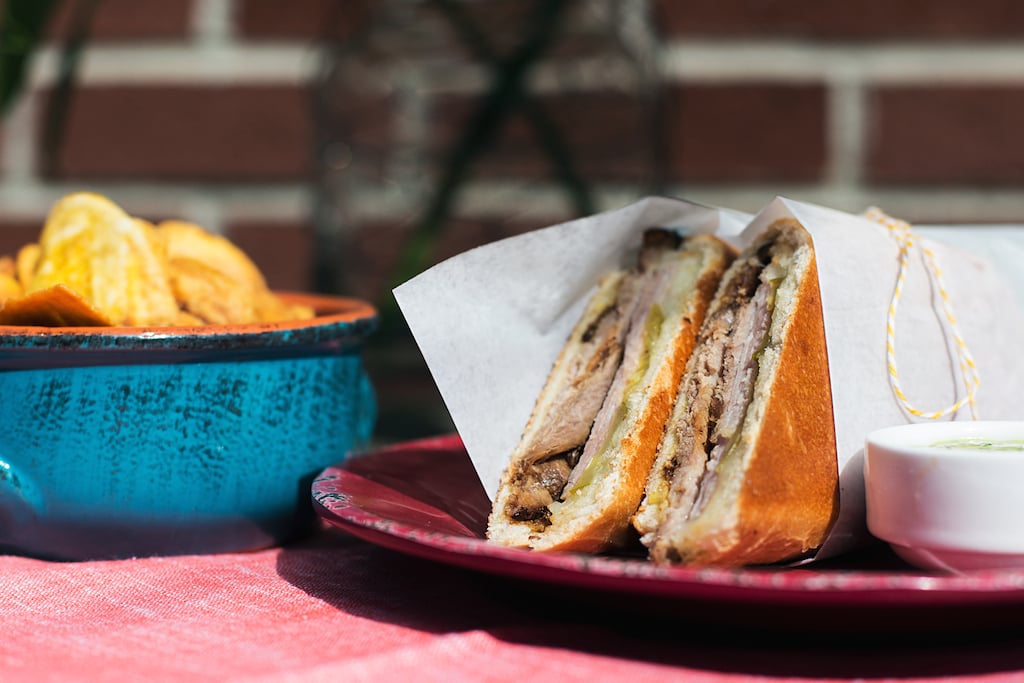 21430 Epicerie Plaza, Sterling
Barmini alum Juan Coronado and Daniella Señor—also a veteran of José Andrés's empire—open their first Cuban cafe in Sterling with chef Mario Monte. Guests can expect much more than Cuban sandwiches–though the version here should be great. The all-day-to-evening menu includes the signature colada—a communal coffee drink of espresso and whipped sugar—as well as creative cocktails like a Negroni with peanut-infused gin. Breakfast-goers can pick from pastries or Spanish-style tortilla omelets, while sandwiches and empanadas are served any time. A Logan Circle sister location is slated to open this fall.
1790 Columbia Rd., NW
A Union Market pasta vendor sets up permanent shop in Adams Morgan, continuing the tradition of  carb-loaded meals in the former Pasta Mia space. A simple menu of dishes—most under $20—includes antipasti and house-made pastas such as burrata-stuffed ravioli and papardelle with lamb ragu. Look for specials such as grilled bronzino, and upcoming cooking classes from chef Daniele Catalani (an alum of Roberto Donna's Galileo).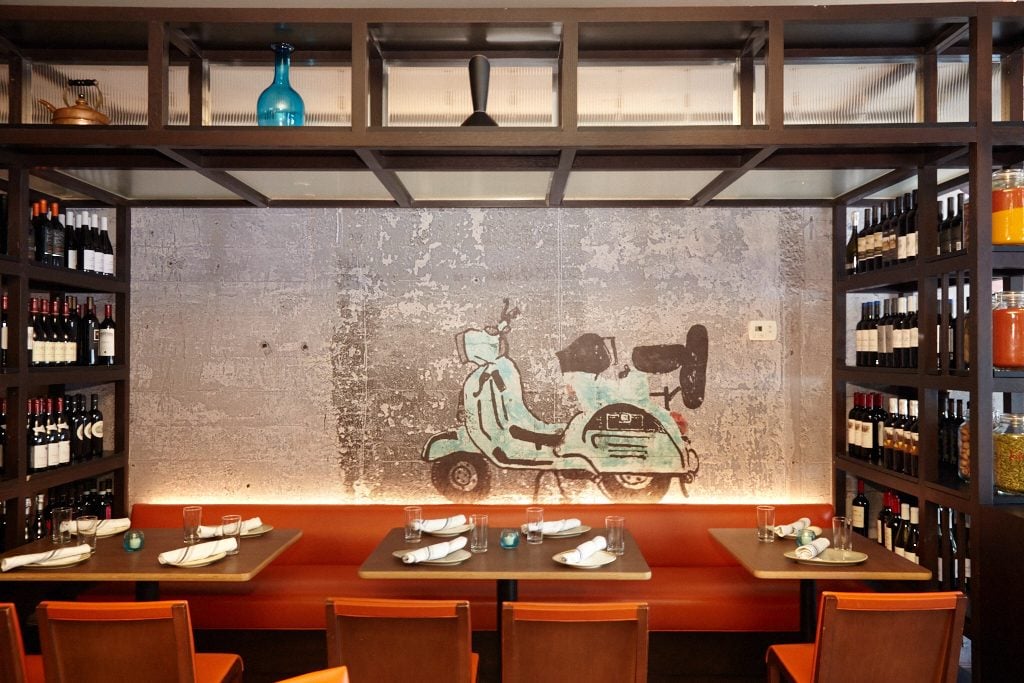 3309 Connecticut Ave., NW
Rasika chef Vikram Sunderam and restaurateur Ashok Bajaj go casual in Cleveland Park for their new Indian venture. The wallet-friendly menu draws from regional street fare, ranging from familiar items like grilled kabobs to lesser-known specialties such as pao buns or Southern-style rice noodles with coconut and crab. Wash it all down with Indian beer and spiced cocktails. Try for a reservation or come early—the space adjoining Ardeo+Bardeo is cozy (35 seats) and wait times can stretch.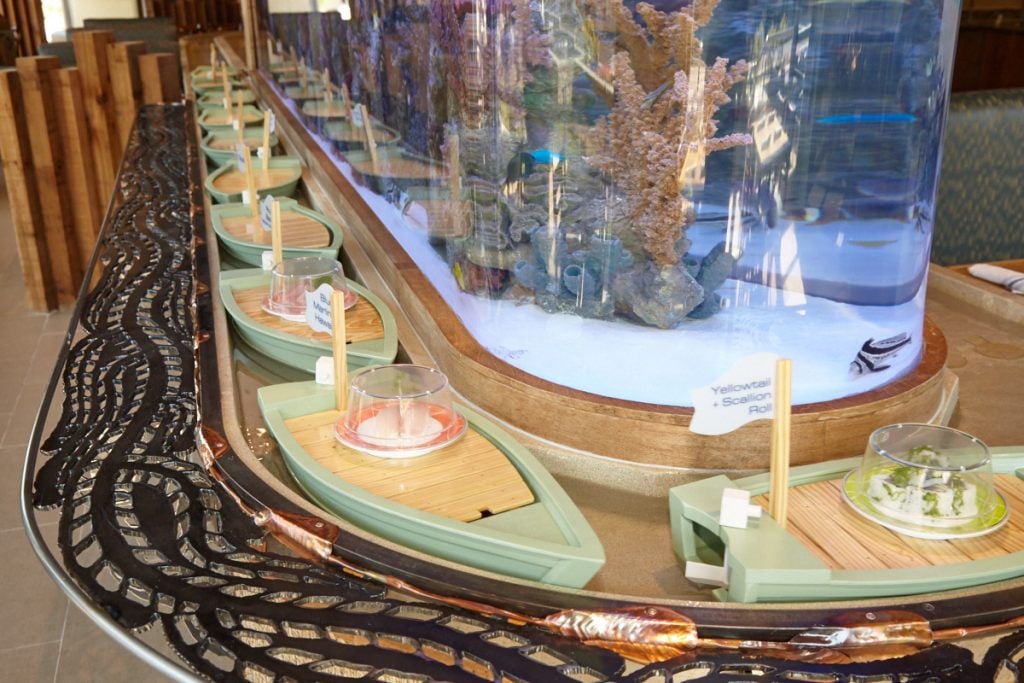 21438 Epicerie Plaza, Sterling
Sea-to-table takes on a literal meaning at this Sterling seafood spot, which employs a full-time marine biologist to care for its elaborate aquariums. Little sushi-laden boats float along a 150-foot canal, carrying small dishes directly to tables (think an aquatic version of conveyor-belt Japanese). Chef John Kushner, an alum of Bobby Flay's empire, is behind the menu that draws from a global range of islands—from Hawaiian poke to Caribbean fish tacos and plenty of tropical drinks.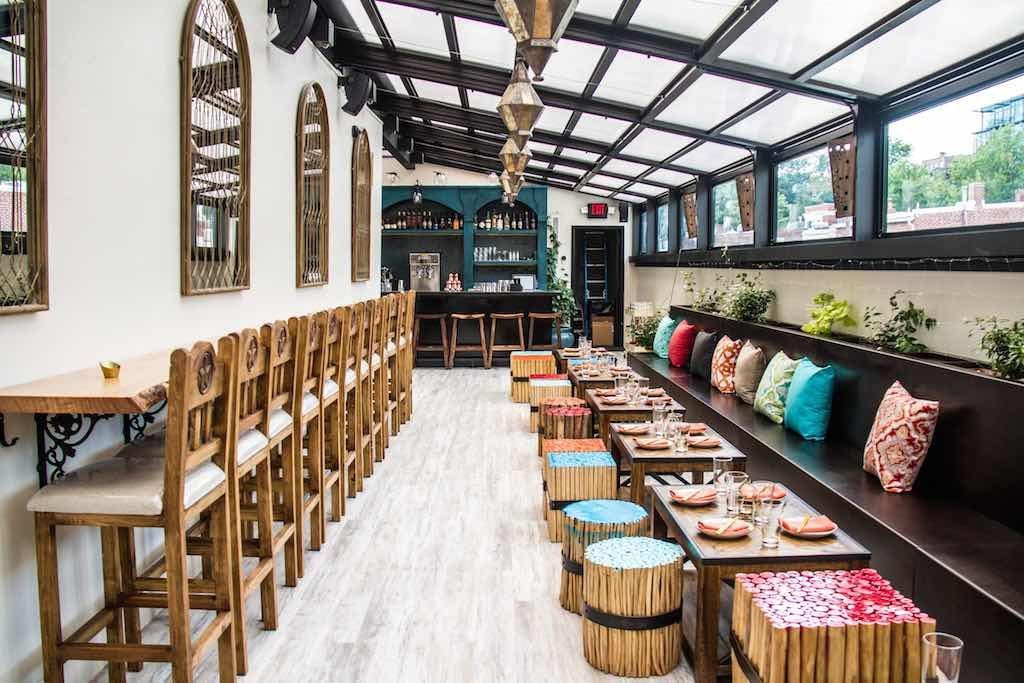 2204 14th St., NW
Veteran barkeep Gina Chersevani (Buffalo & Bergen) is behind the creative cocktails at this Latin/Asian spot—and by creative, we mean creations like a flaming bowl of sake, rum, and yuzu garnished with six pieces of sashimi. Patrons can head up to the year-round rooftop bar, or settle in the dining room for elaborate sushi rolls (think lobster and seared Wagyu), ceviches, and yes—more small plates.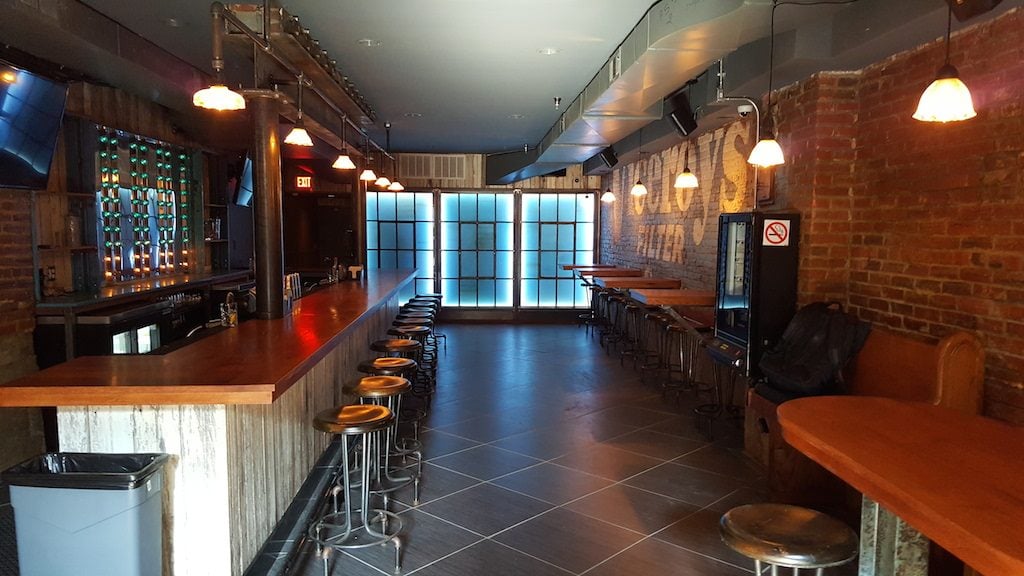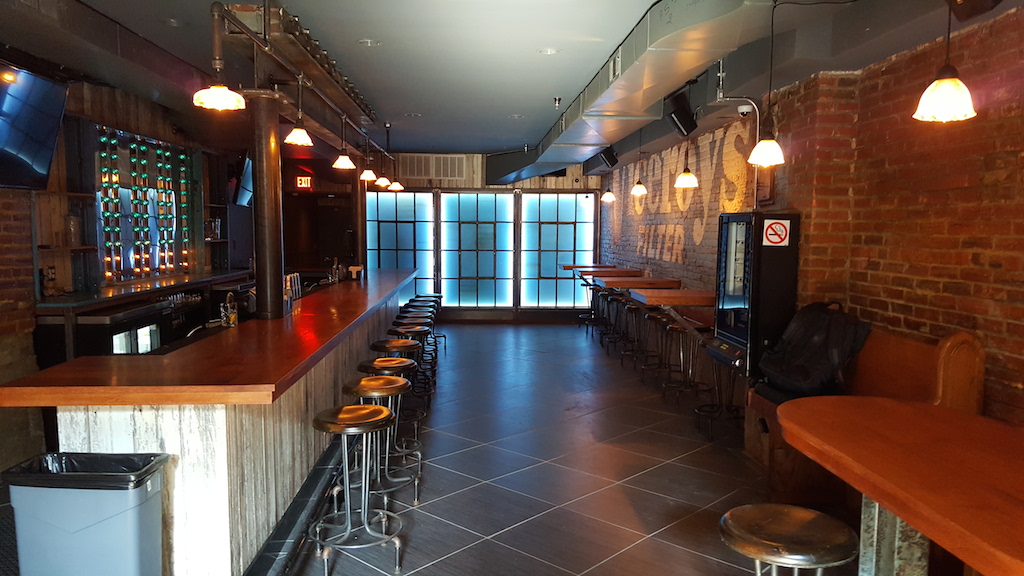 1414 14th St., NW
The 14th Street Corridor has plenty of high-concept bars and restaurants, so this no-frills bar beneath the Sav-On-Liquors store is a pleasant respite. Canned beer and canned wine are staples at the bar, in addition to beer-and-a-shot combos, simple cocktails, and free popcorn. A jukebox and free board games provide entertainment.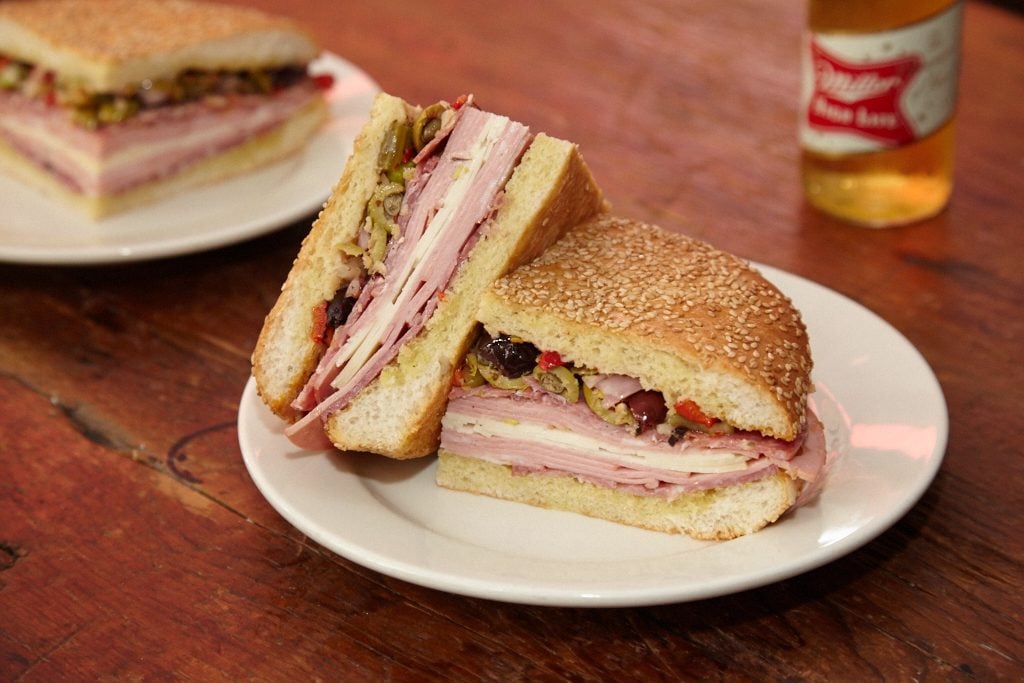 3301 Georgia Ave., NW
Chef Alex McCoy brings a taste of New Orleans to Park View with a Louisiana-style cafe, housed in the former Alfie's pop-up space. Patrons can dig into classics like po' boys, gumbo, and barbecue shrimp, or try less-common eats such as yakamien (a Creole/Chinese beef noodle soup). A newly-revamped, covered patio is the place to settle in with a cold Abita beer.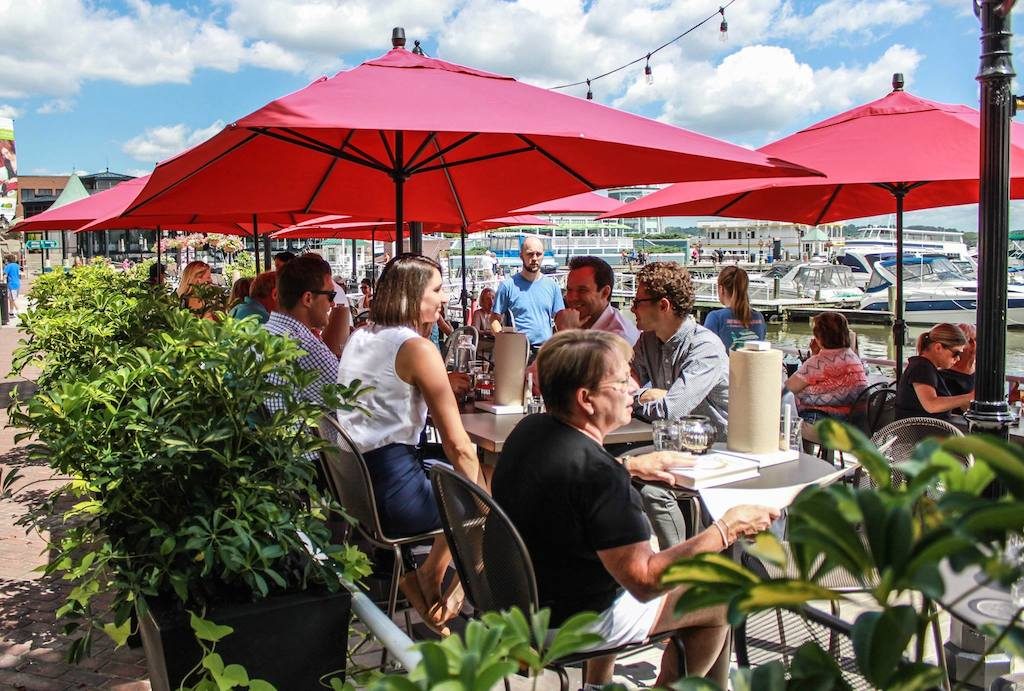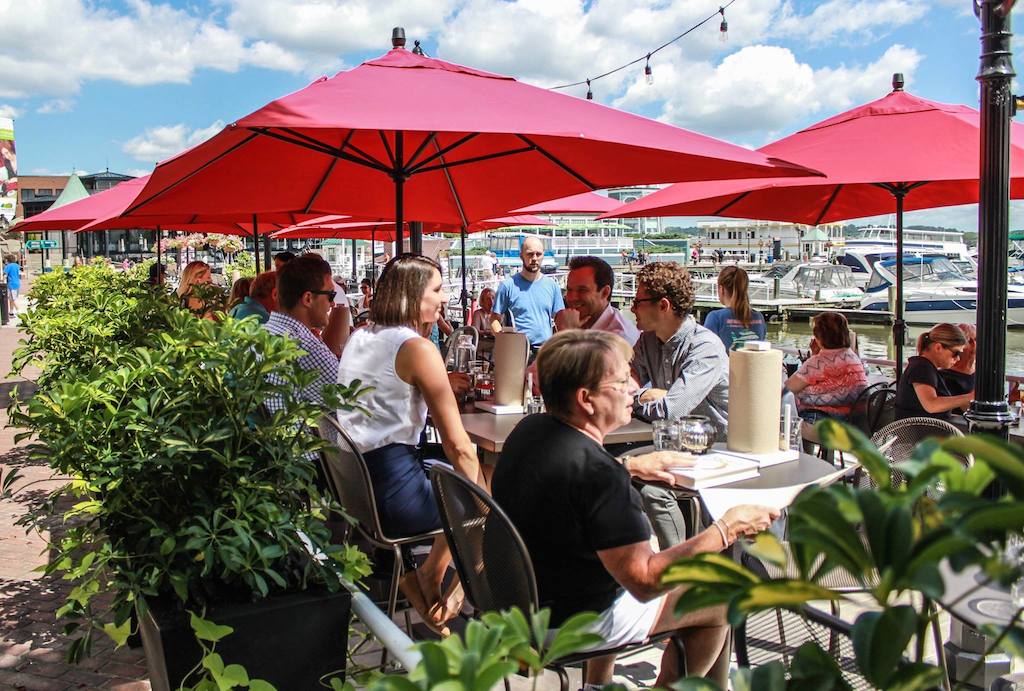 Vola's Dockside Grill and Hi-Tide Lounge
101 N. Union St., Alexandria
Head to Old Town's Torpedo Factory for this new waterfront bar and restaurant, courtesy of the hospitality group behind the recently-revamped Majestic and Virtue Feed & Grain. Diners can post up on the roomy patio or in the 160-seat restaurant for beach-y American fare like lobster rolls, crab cakes, and steamer pots loaded with shellfish, sausage, and corn. The adjoining Hi-Tide is smaller (38 seats) and goes for a retro vibe with vintage posters and tiki drinks.
1603 Commonwealth Ave., Alexandria
Former Fiola and Eventide head chef Justus Frank is behind the creative Southern menu at this Del Ray newcomer, designed by local talent Griz Dwight. Classic dishes and ingredients get a modern twist, such as collard greens-stuffed tortellini, head-on shrimp n' grits, and Buffalo-style pork cheeks. Bring a bourbon to the cozy front porch to channel the Low Country vibe.