The cherry blossoms' peak bloom may have been delayed this year, but that could be good news for those planning to pop the question: they've been granted a few more days to work on their proposal. One can only hope it goes as well as Reshad Favors', who came up with the perfect plan to get his girlfriend, Meron Kassahun, to say yes. Reshad popped the question last year at the tidal basin near the Jefferson Memorial during the National Cherry Blossom Festival. Check out the couple's sweet engagement shoot, planned by Favored by Yodit and captured by Photography by Anthony Drayton.
Follow B&G on Instagram | Like B&G on Facebook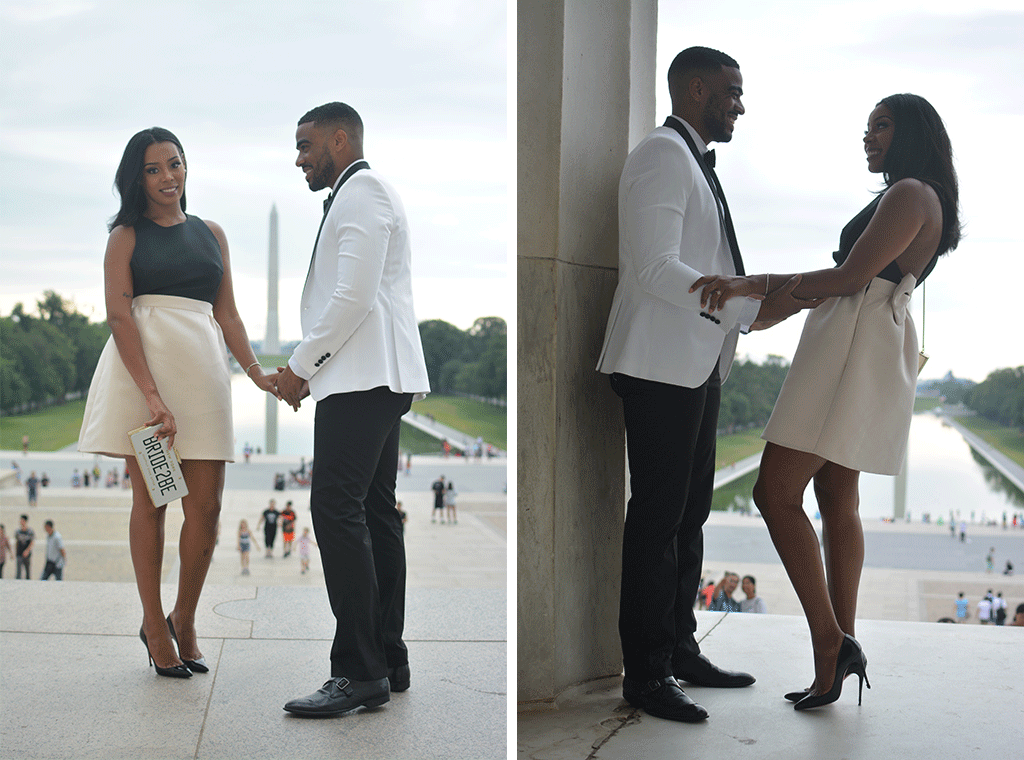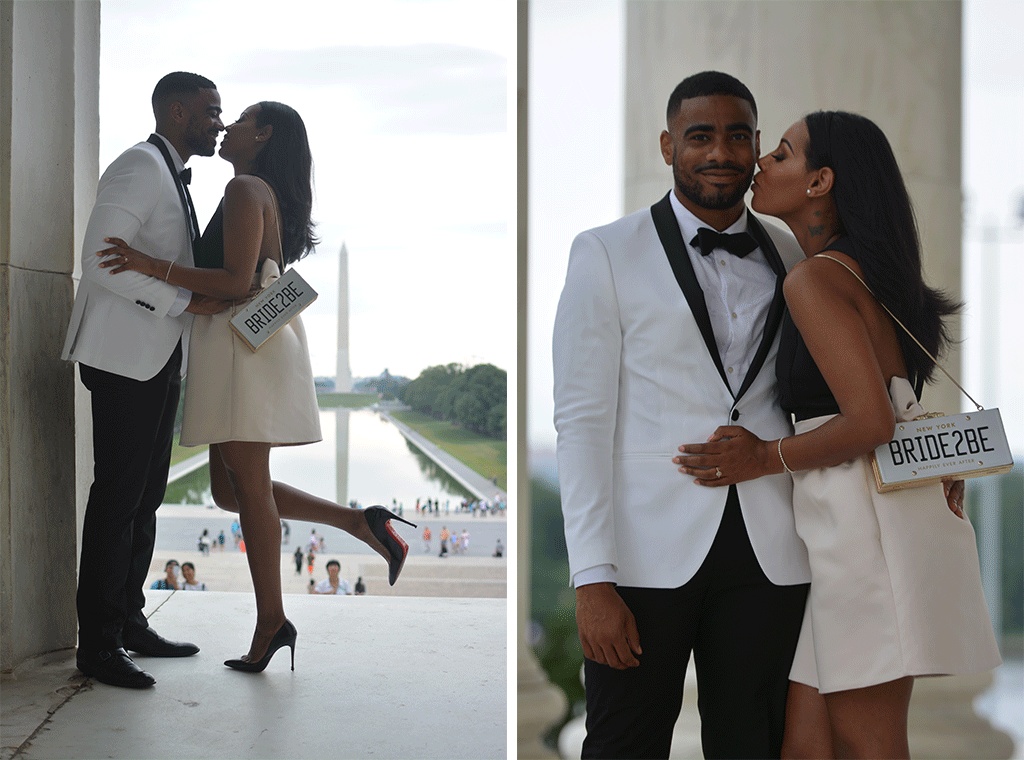 Meron Kassahun and Reshad Favors met through mutual friends: Reshad attended law school with a close friend of Meron's. When their mutual friend got engaged, she threw an party at which Reshad and Meron crossed paths. The connection was instantaneous.
"I played it cool," explains Meron, "but secretly I wanted his number so bad."
Seven months later, they both attended that same friend's wedding, this time as boyfriend and girlfriend.
Meron and Reshad dated for almost two years before Reshad popped the question. Meron had mentioned that she wanted to go to the National Cherry Blossom Festival. Reshad instantly realized it would be the perfect time to propose. He invited her friends and family to meet them out by the tidal basin near the Jefferson Memorial and hired a photographer. After Meron and Reshad had spent a couple of hours walking around and admiring the cherry blossoms, he got down on one knee.
For their playful engagement shoot, the couple decided to stick with their DC theme but with a touch more swagger. They went with a "Run The Town" concept, channeling their inner Beyonce and Jay-Z at notable DC spots like the National Mall and the Lincoln Memorial. Reshad dressed in a sharp white tuxedo jacket and black slacks, and Meron wore a babydoll-cut dress in black and cream, complete with a pink bow detail. She paired it with a "BRIDE2BE" license-plate inspired clutch and black Louboutins. They also took shots cruising along on Capital City Bikeshare bikes and in the Metro, for which they switched out to a more casual jeans look.
Meron and Reshad are set to wed in June at Glenview Mansion.