Planned Parenthood of Metropolitan Washington opened its new headquarters in Northeast DC last fall. Built in the shell of an old auto shop and funded by $19.7 million in private donations, the Carol Whitehill Moses Center is the most thoughtfully designed of all the organization's facilities nationwide. The design says as much about the state of American politics as it does about the state of American medicine: Though the bright, modern interiors are intended to make patients feel at ease, they also cleverly conceal elaborate security precautions.
Reception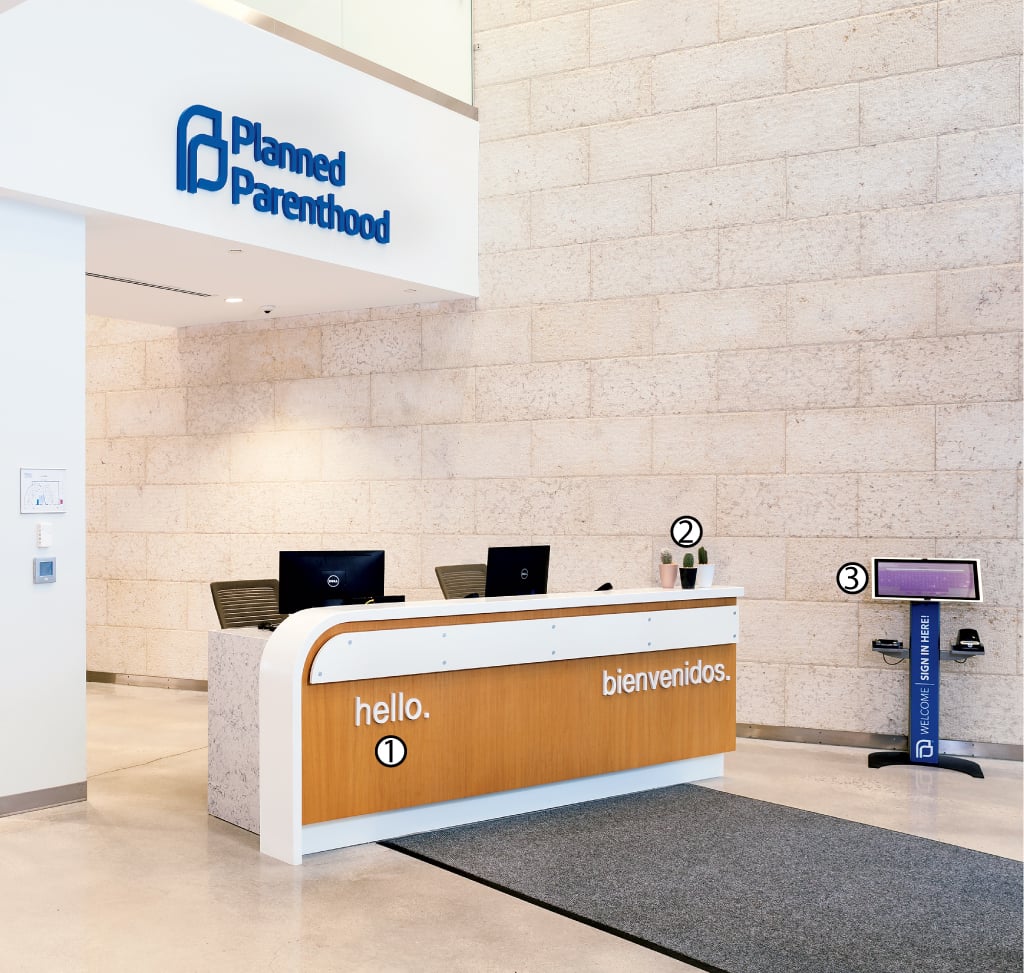 Visitors meet this security desk upon entering. It doubles as a barrier staff can duck behind.
Cacti, placed throughout the clinic, look like cute decor, but their razor-sharp spines can be used to injure an attacker.
Patients scan their IDs at a kiosk to confirm who they are before they can proceed past the reception area.
"BuzziHubs"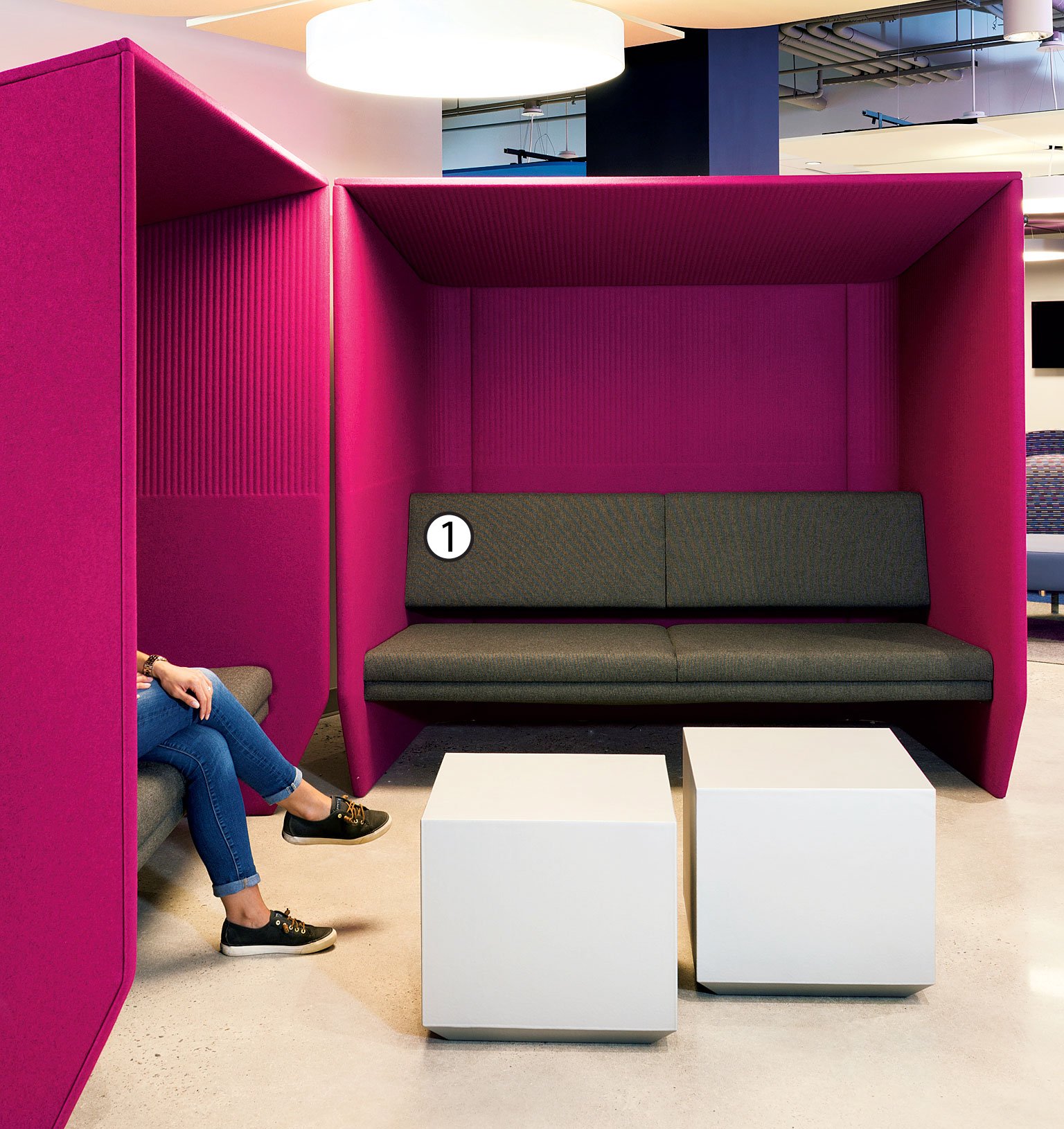 Booth-like sofas called BuzziHubs give patients a quiet place to talk in the waiting area. Their insulated walls hold in sound.
Exam Room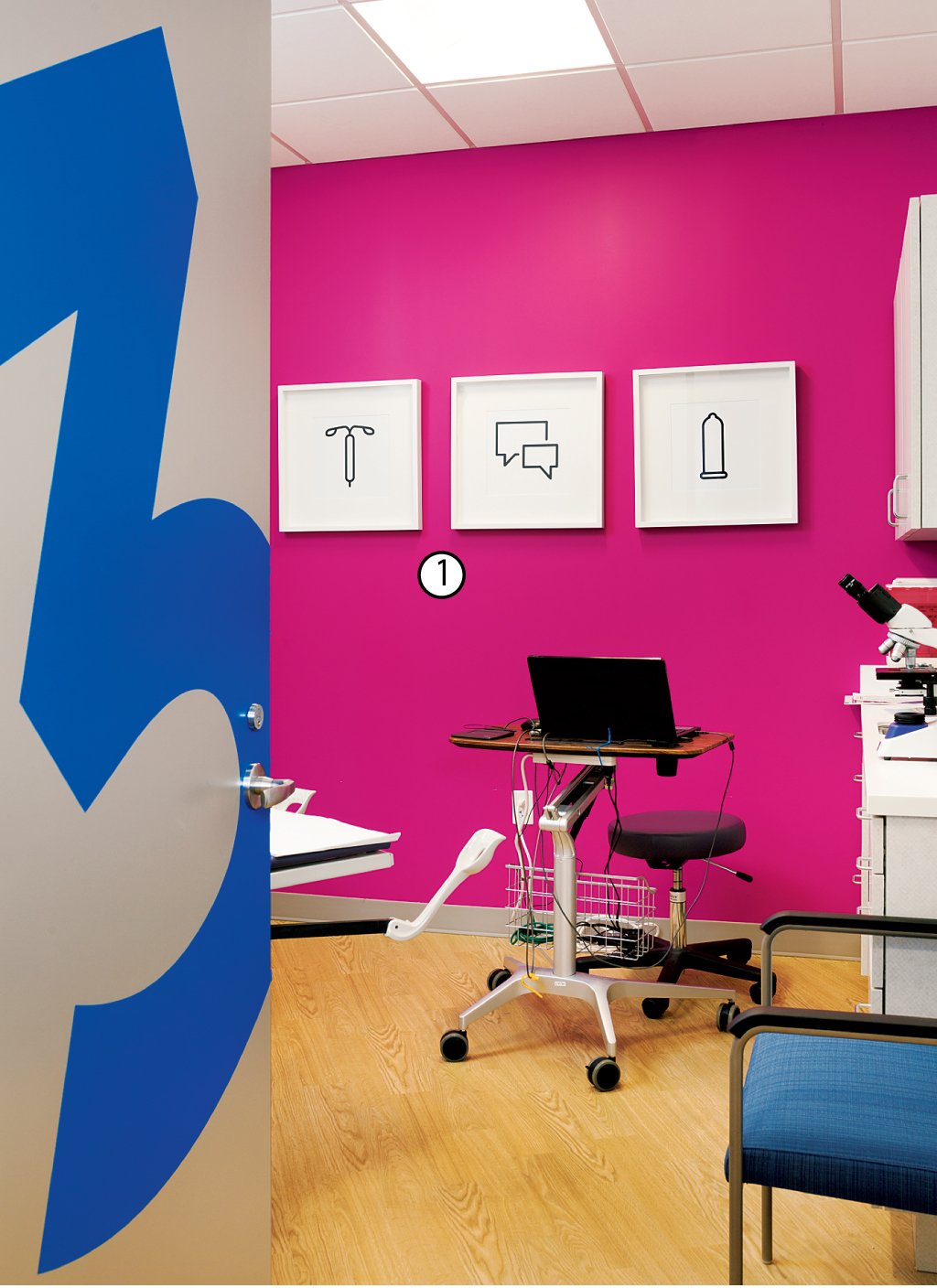 The art hanging in exam rooms—in this case, graphics of an IUD, speaking bubbles, and a condom—is meant to signal that patients can ask anything without fear of judgment. The clinic anticipates providing health care to 12,000 patients in its first year.
Waiting Room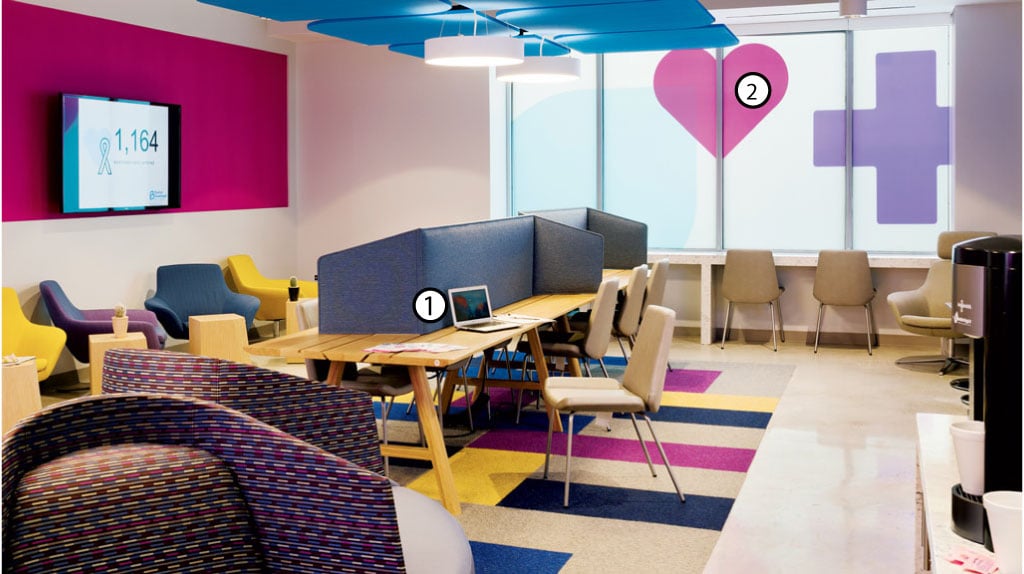 Planned Parenthood of Metropolitan Washington CEO Laura Meyers wanted patients to feel as if they were in a combination Apple Store, Starbucks, and Anthropologie: "Some want to experience the space alone—sit with their laptop or phone. Others may want to experience it communally."
The building was designed by Form Architects. Large windows let in natural light but are covered with film for privacy.
The Kitchen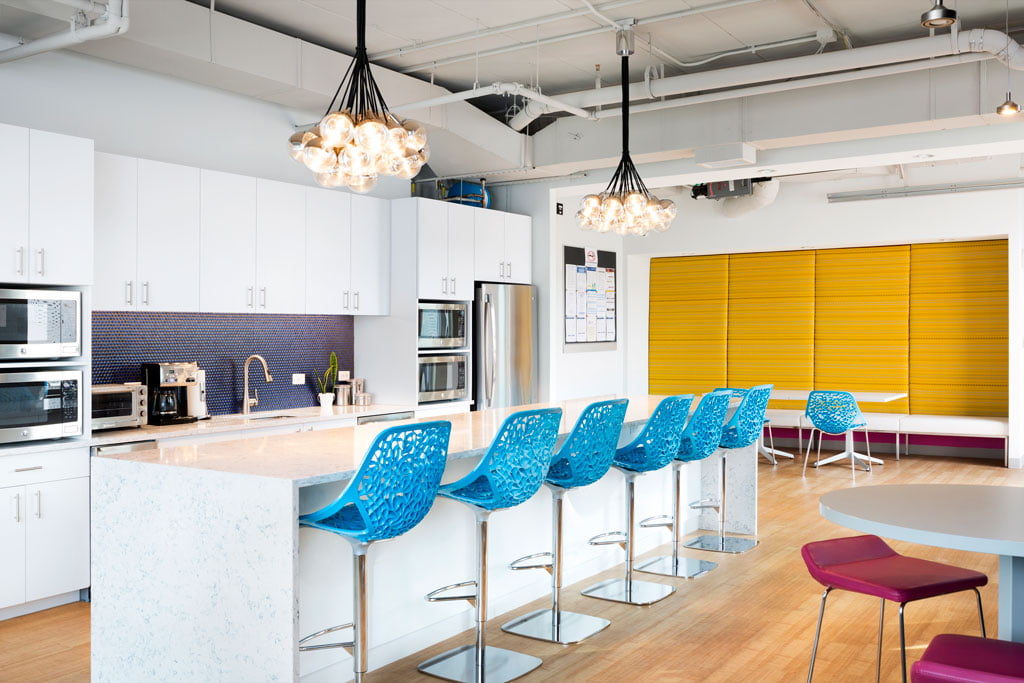 The kitchen is located on a secure upper level of the building, reserved just for staff. It leads to an enclosed outdoor terrace. Creating a safe area where employees can relax without having to leave the premises was a priority during the design process.
This article appears in the April 2017 issue of Washingtonian.