The hip eyeglass store Warby Parker will open its fourth storefront in the Washington area Saturday, this time in Bethesda Row. It's the second Maryland location for the once exclusively web-based brand, which is known for its reasonably priced and on-trend frames, and follows its first Virginia location by six months. 
The interior design of the new location is inspired by a deluxe library, with cozy leather seating, marble-topped tables, globe lighting, and, of course, plenty of books and glasses. The store will also feature a large "reference desk," with an original mural by the bold, pop-art inspired French illustration duo Maxime Prou and Adele Favreau, also known as Atelier Bingo, behind it.
"We've come to consider the DMV area a home away from home," says co-founder Dave Gilboa, who notes the company has more than 50 staffers in the region and will add eight more with the Bethesda shop.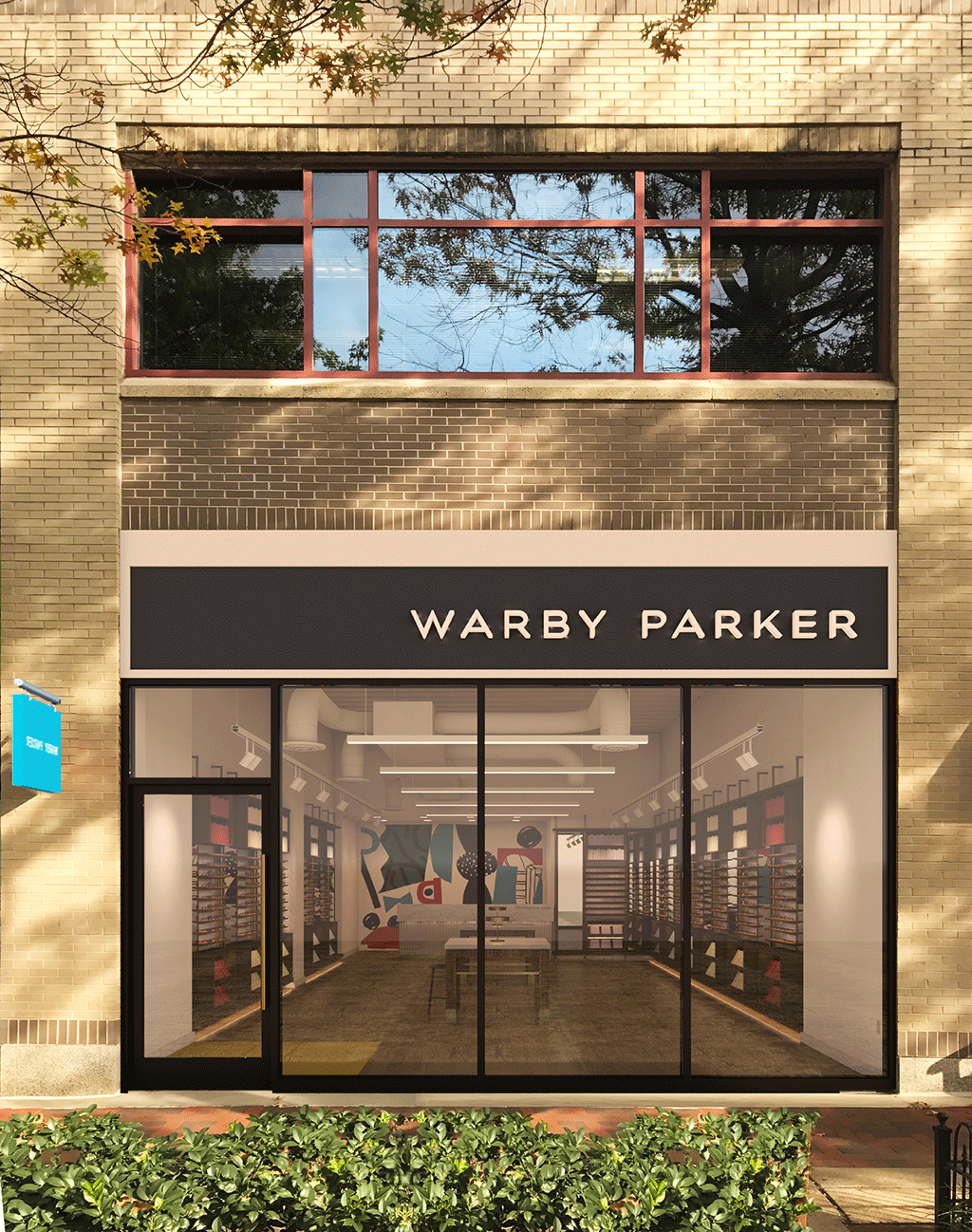 Warby Parker opened its first store in the DC area in Georgetown in 2015, followed by locations in Shaw and Tysons Corner. But a mobile showroom first made waves in DC with the company's library-inspired tour bus back in 2012. As with the openings at other locations, the Bethesda shop will feature an exclusive sunglass style: a Durand in Striped Sassafras with Flash Mirrored Pacific Blue Lenses that will retail for $95.
Warby Parker, 4821 Bethesda Ave., Bethesda, 20814.