Before moving into the White House to begin a reign of terror, fictional power couple Frank and Claire Underwood lived in a beautiful brownstone home, supposedly in Northwest DC. That house—the exterior of which was featured on the show—is now on the market in Baltimore (because, like much else from the show, it was out of the District). And while the front of the home is gorgeous, don't get too excited about the interior: the filming for those shots didn't take place at this location.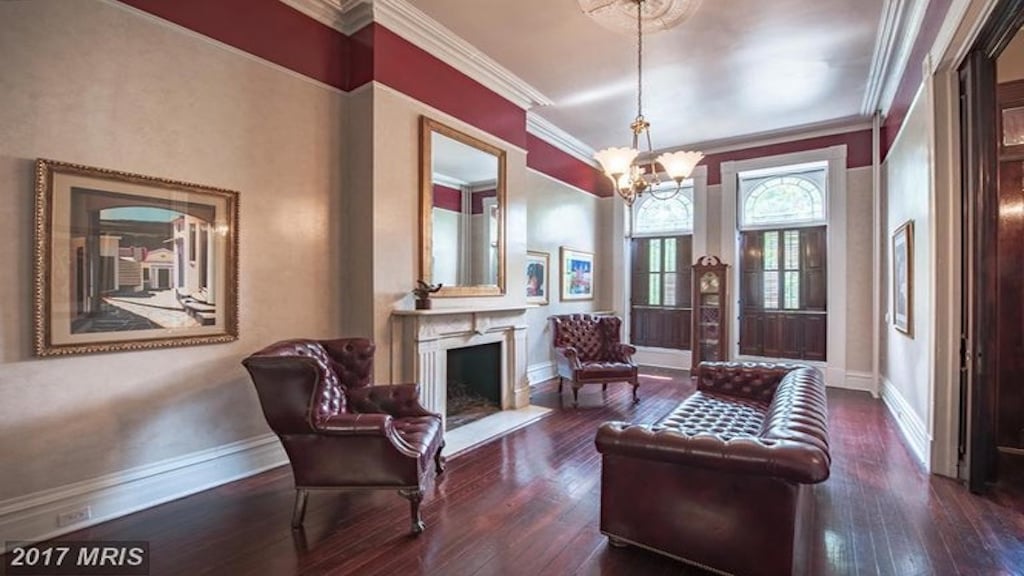 Welcome home, Congressman—I mean, Mr. Vice President—I mean, Mr. President.
Will the new owners use this dining room the way Underwoods used theirs—starting an intimate night with their trusted secret service agent, Edward Meechum?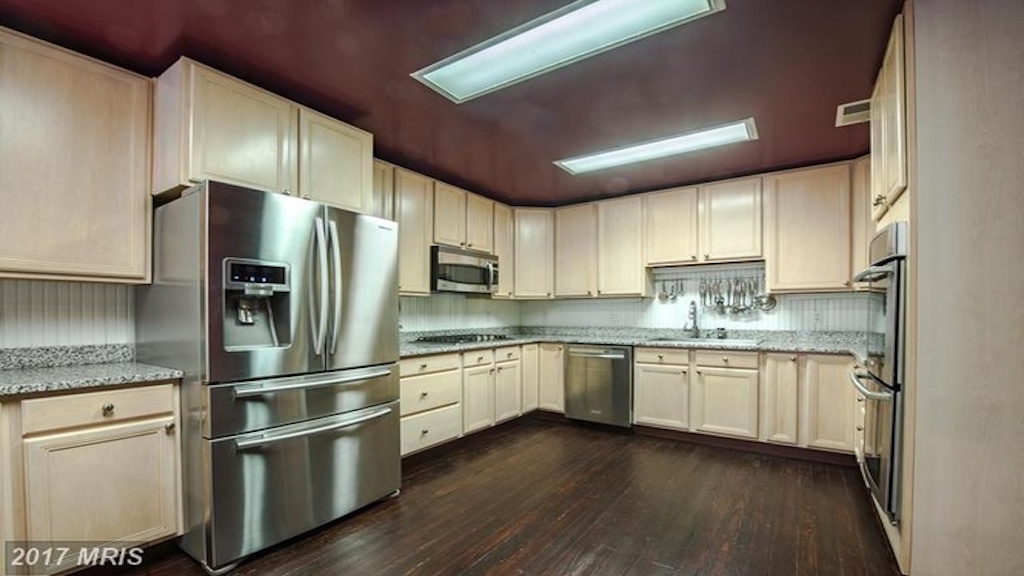 Alas, there's no island or chic white cabinetry to be found in this kitchen, unlike the Underwood's.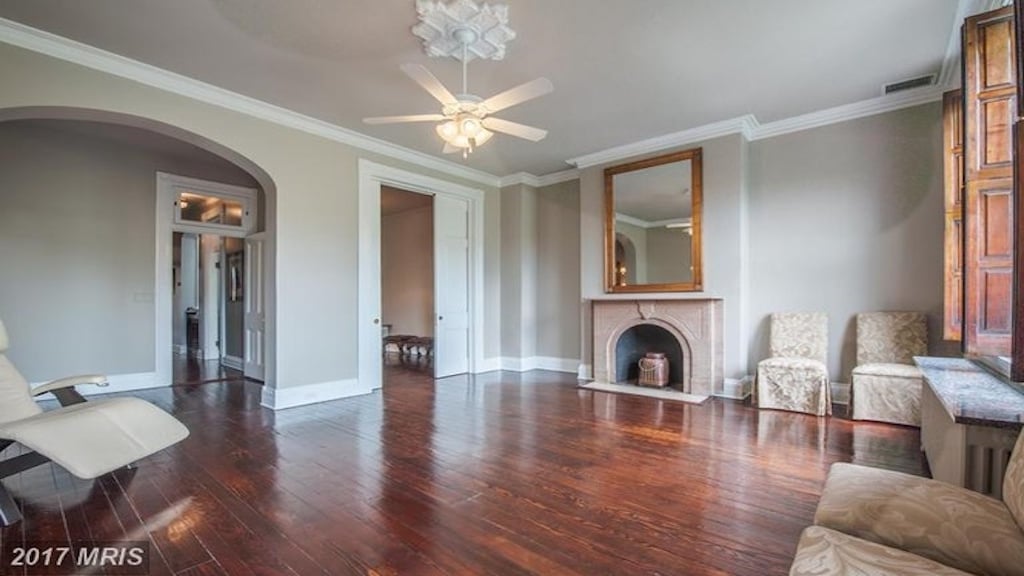 Have a conquering-the-world chat with your spouse sitting on the marble windowsill, smoking cigarettes.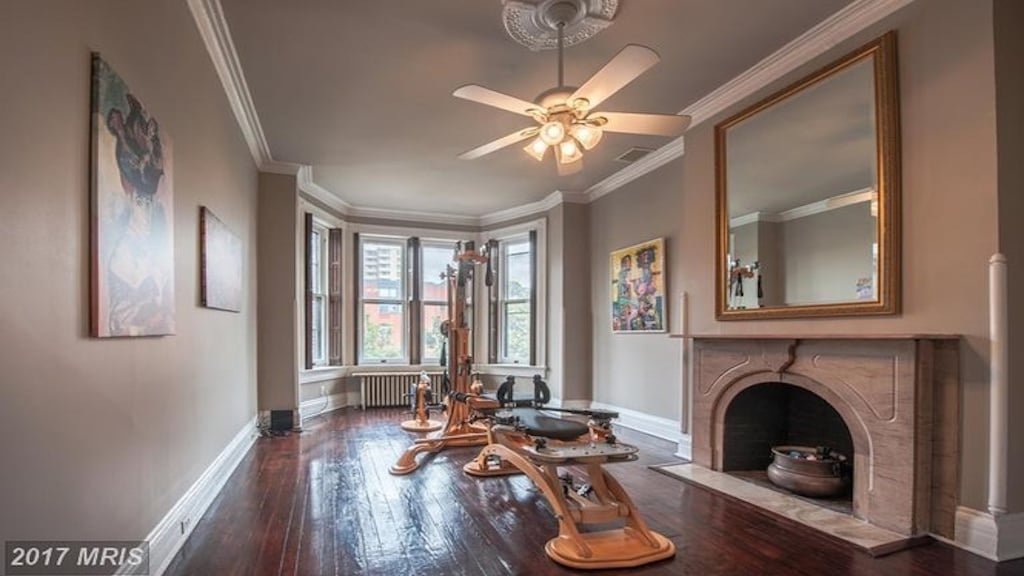 Replace this torturous-looking device with your own water rower. You can turn this room into a personal hardwood-floored, bay-windowed mini gym.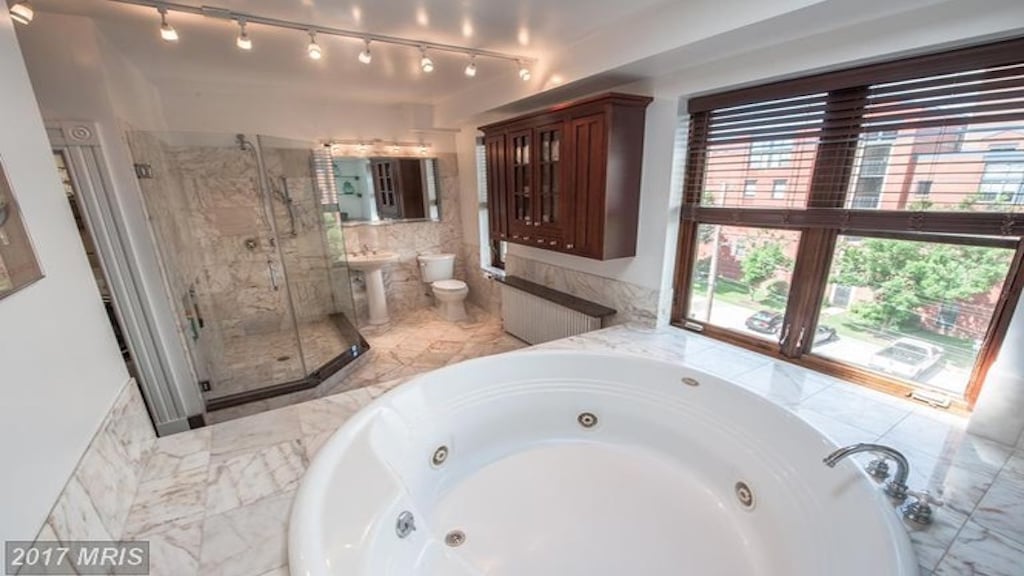 Rinse away your political misdeeds in the round soaking tub.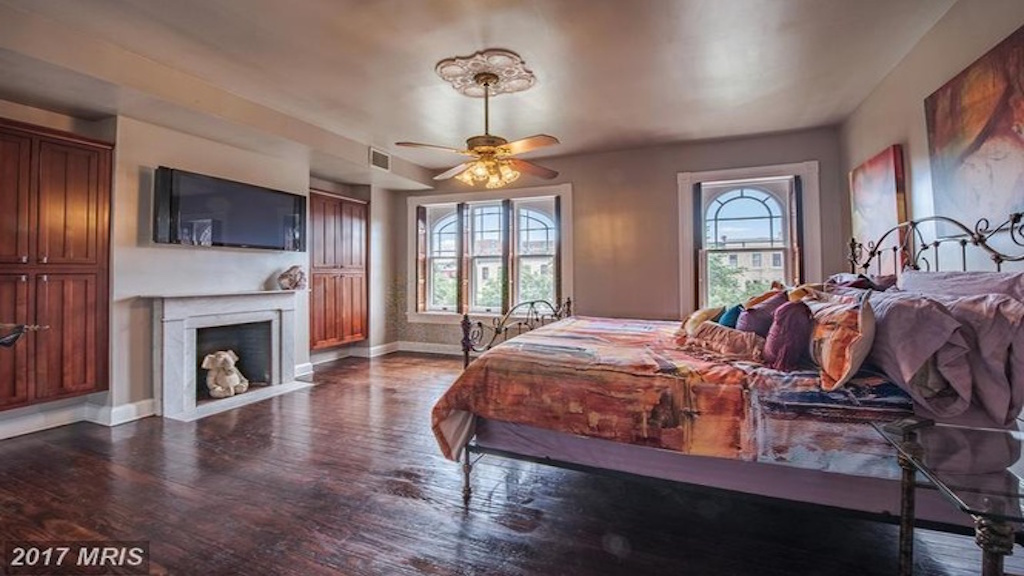 This staged decor definitely doesn't follow the Underwoods' more modern taste. Let's hope the purchaser does.