Several of this year's AFIDOCS features revisit the stories that did and still do dominate the papers and nightly news. Refresh your memory with this round up of some of the newsy docs coming to town June 14-18.
Acorn and the Firestorm
What you heard about: John McCain bringing up ACORN during the 2008 presidential debates, James O'Keefe and his Project Veritas, the rise of Breitbart, the fall of ACORN.
What to expect: An explanation of ACORN, its former goals and influence and the sting operation that brought it down. The sting was headed by Andrew Breitbart and featured O'Keefe and Hannah Giles, who posed as a pimp and prostitute. Co-director and -producer Sam Pollard has said he aimed to make a documentary that didn't alienate the left or the right, but don't expect those who took down this once-massive group to look like the heroes.  
Bill Nye: Science Guy
What you heard about: That guy from the science videos on the rolling TV cart at school started popping up on the news, scientists say climate change is real, some say it's not.
What to expect: The man who brought some much-needed levity to your middle school science class doesn't want to take selfies with you, but he will fight with people on national television in the name of science. Bill Nye, who is technically an engineer, wants to be a voice for the scientific community and against those who don't believe in climate change. But a bowtie and a good TV presence don't necessarily buy credibility on either side of the debate, and he faces criticism from both. By the end it may have you chanting "Bill! Bill! Bill!" all over again.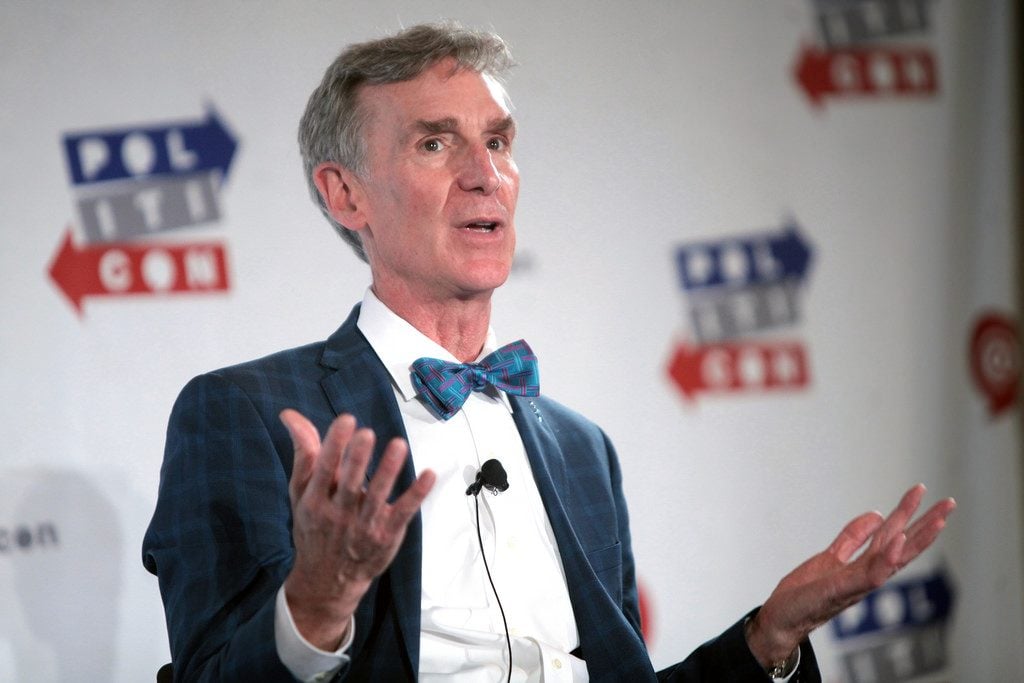 City of Ghosts
What you heard about: Conflict in Syria, ISIS propaganda, citizen-journalist group Raqqa is Being Slaughtered Silently collecting awards and speaking on panels
What to expect: Director Matthew Heineman's access offers an intimate portrait of a group of people risking their lives to keep the world informed about what's really happening in Raqqa as ISIS dominates the narrative. The group is living in exile in Turkey and is under constant threat of retribution for their work but still has sources in Raqqa getting information out. City of Ghosts won't be an easy watch, but gaining insight into RBSS's world might be the emotional jolt some need after becoming numb to the news coming out of Syria.
For Akheem
What you heard about: The riots in Ferguson, Mo. following the shooting of Michael Brown, statistics showing Missouri is a bleak place for black youth.
What to expect: A story you've heard before but will still be compelled to care about. At the time of the documentary Daje Shelton is 17, from the St. Louis slums, pregnant and struggling to graduate high school. She's also shockingly common for her hometown. The whole country saw the people in the streets of Ferguson, but not many have seen the people who were and are affected by the climate in St. Louis and their daily battles. Viewers of For Akheem (Akheem, her son, is born during the course of the documentary) will get a glimpse of the world that doesn't show up on the news.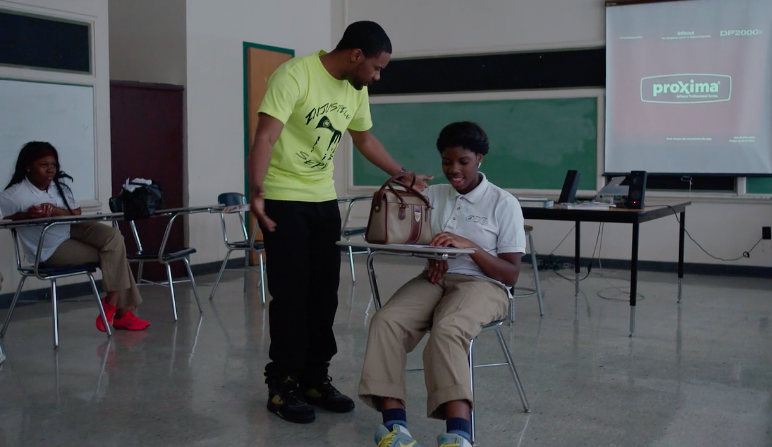 El Libertad del Diablo
What you heard about: People disappearing in Mexico, Mexican gang violence, your mom getting paranoid about your Cancun vacation.
What to expect: The faces of those who perpetrate and are victims of violence in Mexico are going to look pretty similar. There are no named or shown sources in this parade of talking heads; each one is obscured by a flesh colored mask. Viewers won't learn their names or see their faces, but this group of stories gives a voice to people whose lives have been swept up in the wave of Mexican violence. They come from all backgrounds; they are of all ages; they are both men and women. Hearing from them one after another and seeing a similar face for each should hammer home the universality of the problem
No Man's Land
What you heard about: The occupation of the Malheur Wildlife Refuge in Oregon, the Bundy family (no relation to the serial killer), the death of LaVoy Finicum.
What to expect: When a group of right-wing militants took over Malheur National Wildlife Refuge in 2016, the narrative was dominated by statements from leader Ammon Bundy and the authorities. While that was happening, filmmaker David Byars was on the ground in Malheur with the occupying force capturing their planning, dynamics, insecurities and personalities. The film captures incredible moments, including the chase and shooting that ended in the death of LaVoy Finicum. Viewers confused by the news coverage may find answers to their questions in this gripping doc.
Nobody Speak: Trials of the Free Press
What you heard about: Hulk Hogan's sex tape, Hulk Hogan suing Gawker over said sex tape, the death of Gawker, Peter Thiel, threats to First Amendment rights
What to expect: Director Brian Knappenberger attempts to provide answers to the nagging question, "But what does this mean going forward?" in the wake of the Hulk Hogan/Gawker trial. Journalists and First Amendment experts walk viewers through what happened and what the world looks like for journalism now that venture capitalist Thiel has set a precedent for wealthy people with a grudge to go after the press.
What Lies Upstream
What you heard about: The water crisis in Flint, environmental concerns v. coal country, environmental regulations in place without enforcement
What to expect: Before Flint, there was Charleston, West Virginia. People in Charleston and the surrounding area began to complain about their tap water, and it was later discovered that coal-processing chemical MCHM had leaked out of tanks and into the water supply. This documentary grows to include Flint and the wider scope of water contamination in the U.S. as it explores the extent of the problem and the people to blame.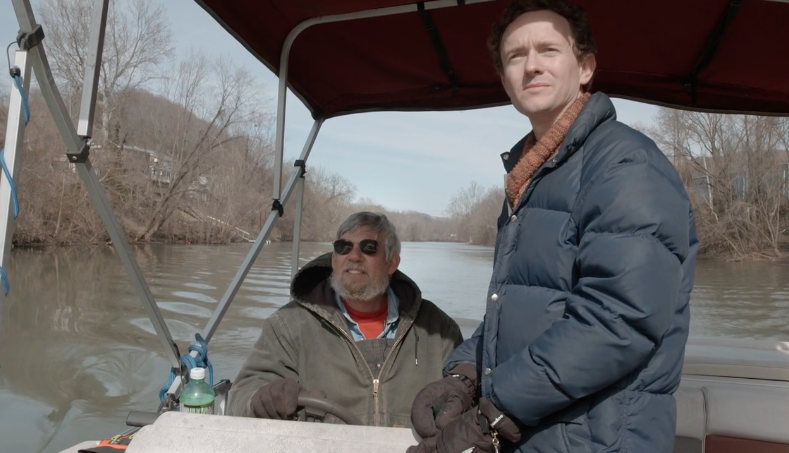 Bonus: Guggenheim Symposium
What you heard about: Julian Assange, Wikileaks, Edward Snowden, Chelsea Manning
What to expect: Laura Poitras, who won an Academy Award for CITIZENFOUR (2014) and whose RISK (2016) will hit Showtime this summer, is this year's Charles Guggenheim Symposium honoree. Hear from Poitras about her past work and her new portrait of Julian Assange, which was six years in the making.