Have a drink this Thursday at 7 PM at the National Archives Museum, and you'll get to hear about cocktail history, too. The event, part of the History Happy Hour series, features nine local mixologists including Christine Kim of Tico and The Riggsby, Megan Barnes of Espita, and Aaron Joseph of Bourbon Steak. History buffs and cocktail-lovers alike can bond over drinks featuring Papa's Pilar Rum, Calamity Gin, and Sagamore Rye (to name a few). Tickets cost $60 for Foundation members, and $70 for non-members.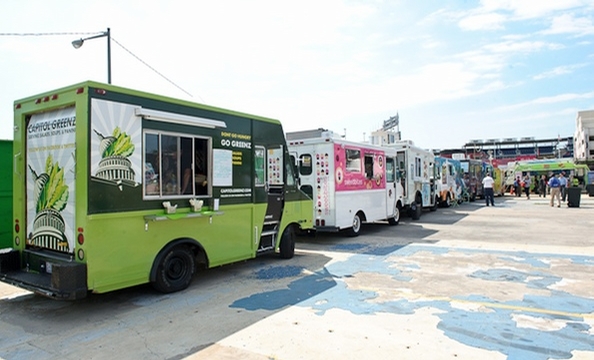 The food truck fest you know and love is back for (even) more this year. Head to The Bullpen on Friday for a special Bonus Truckeroo from 4 to 11 PM. Complete with the usual live music, cold drinks, and lawn games, this Truckeroo will feature DC-area food trucks like Capital Chicken and Waffles, Red Hook Lobster Pound, Surfside, and many more.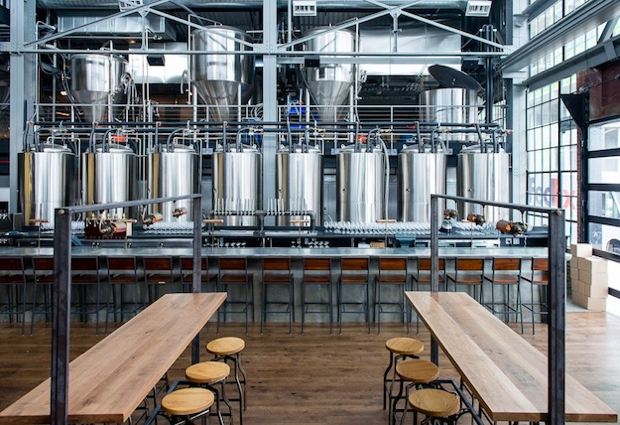 About twice a month, Bluejacket Brewery opens its doors to the public, taking guests behind-the-scenes for a tour with five tasting pours—including a tank sample of a new brew-in-progress. There's one this Saturday, July 1st at 3 PM, and with a 15-person cap, you'll get up close and personal with the equipment that makes beer possible. Tickets cost $29 per person, and online reservations are required.
Kick off your holiday celebrations early on Sunday with a July 4th-themed installation of SiP and DiP at the Liaison Capitol Hill rooftop pool. Get your tan on while sipping special cocktails. including frosé, rum-based Painkillers, and raspberry margaritas. DJs Heather Femia and Freddy Manduca will be spinning tunes throughout the party, which goes from 1 to 7 PM. Tickets start at $20, and go up to $300 for cabana packages.  
Coffee fanatic? In this 2.5-hour espresso-making class at Vigilante Coffee on Sunday at 5 PM, you'll learn everything from the early origins of espresso to the most common mistakes when crafting lattés. Austin Redington takes a hands-on approach to the class, so you'll get the chance to pull your own espresso shots and pour latté art designs. Plus, there's a ton of tasting involved along the way. "You don't want to drink any coffee beforehand!" Redington says. The ticket for Espresso A-Z costs $75, and all participants get a 10% discount off any Vigilante coffee beans and brewing devices after the class.
And heading into the week…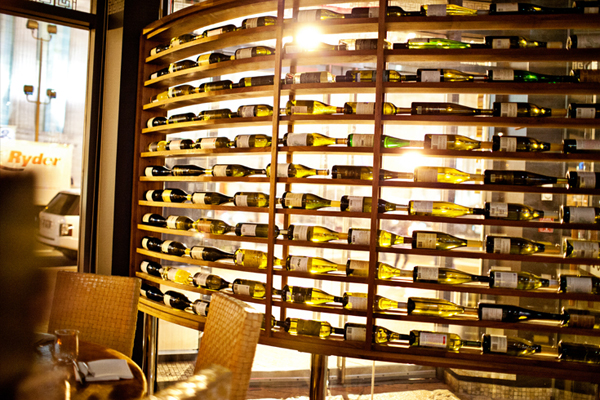 It's July 4th on Tuesday! Check out our guide to the best pool parties, roof deck fireworks, and crab feasts. Looking for a meal to-go while watching the fireworks on the mall, or grilling at home? We have a picnic guide for that.
Celebrate 10 years of Proof restaurant with chef Austin Fausett's 10-course "Past, Present & Future" anniversary dinner on Wednesday, July 5th at 6 PM. As the name suggests, the meal will offer a blast from the past, featuring dishes from the restaurant's opening menu like miso black cod, as well as items from the current selection, like the bone marrow and foie gras.  The dinner costs $150 per person, and wine pairings featuring rarities from 2007, Proof's birth year, are available for an additional $120 per person. A separate after-party from 10 PM to 1 AM features unlimited bubbles, wines, punch, beer, and hors d'oeuvres for $35 per person. Reserve seats at the dinner or buy party tickets by calling the restaurant at 202-737-7663.