With so much tradition involved in wedding ceremonies, it can be difficult when the very people that helped us form our cultural identities—traditions included—can't be there on the day it matters most. For Lois Maples, not having her grandparents at her wedding to Navy Lieutenant Jordan Gaul was a challenge, however, she was determined to honor them in spirit. The mementos she arranged in lieu of their presence—including portraits of both her grandmothers on their wedding days which she had custom-made into charms—served as meaningful reminders of the people she wished could be there. Melissa Dorn of Lissa Ryan Photography captured the heirlooms and details in the images below.
Like B&G on Facebook | Follow B&G on Instagram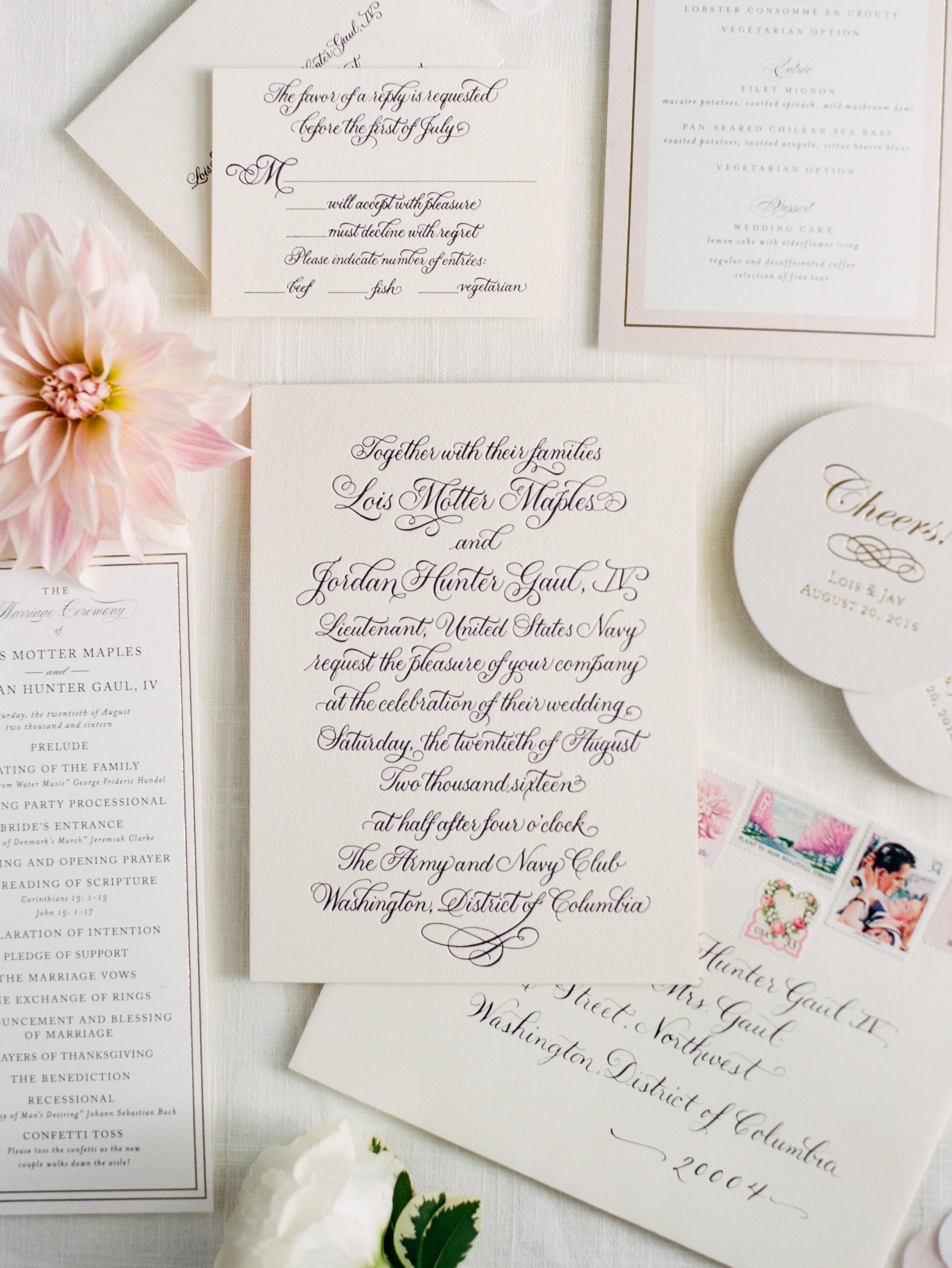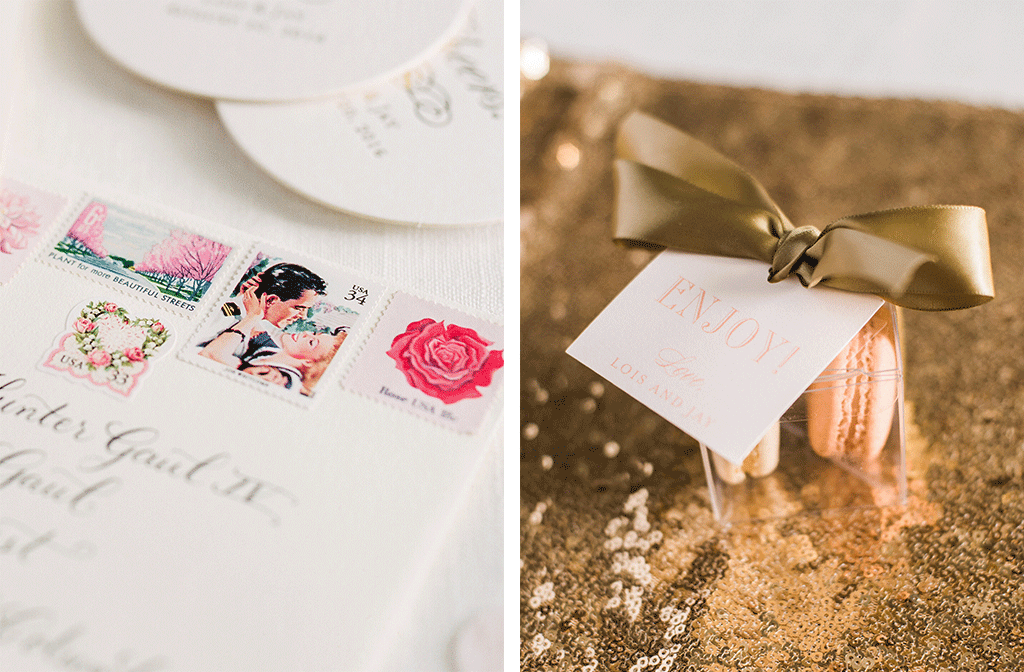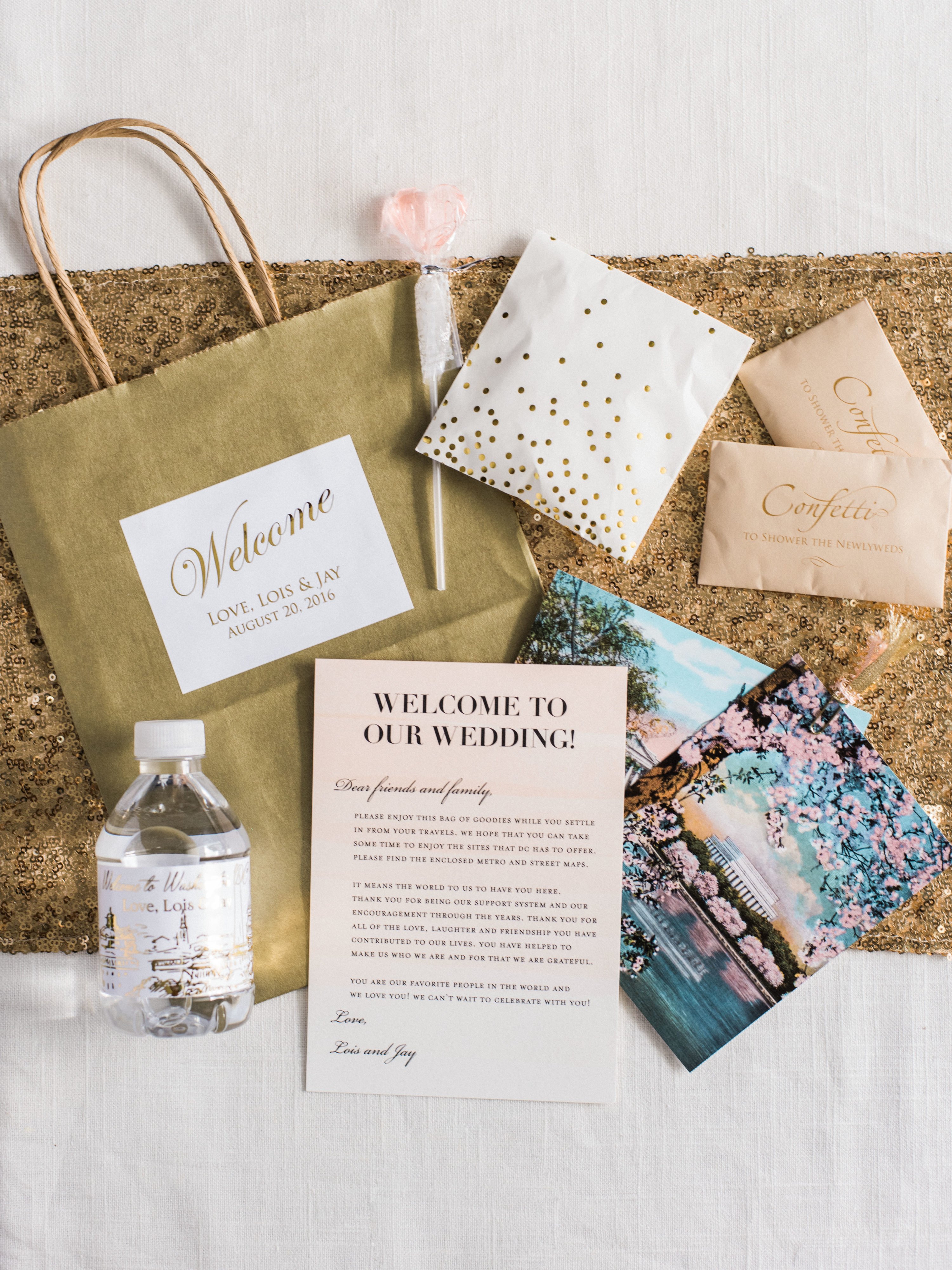 In April 2013, Lois was perusing Match.com one afternoon when she came across a handsome Navy Lieutenant. "What have I got to lose?" she thought, and sent him a wink. When Jordan (who goes by Jay) saw the wink, he was flattered: he thought Lois was beautiful and was quick to ask her out on a first date.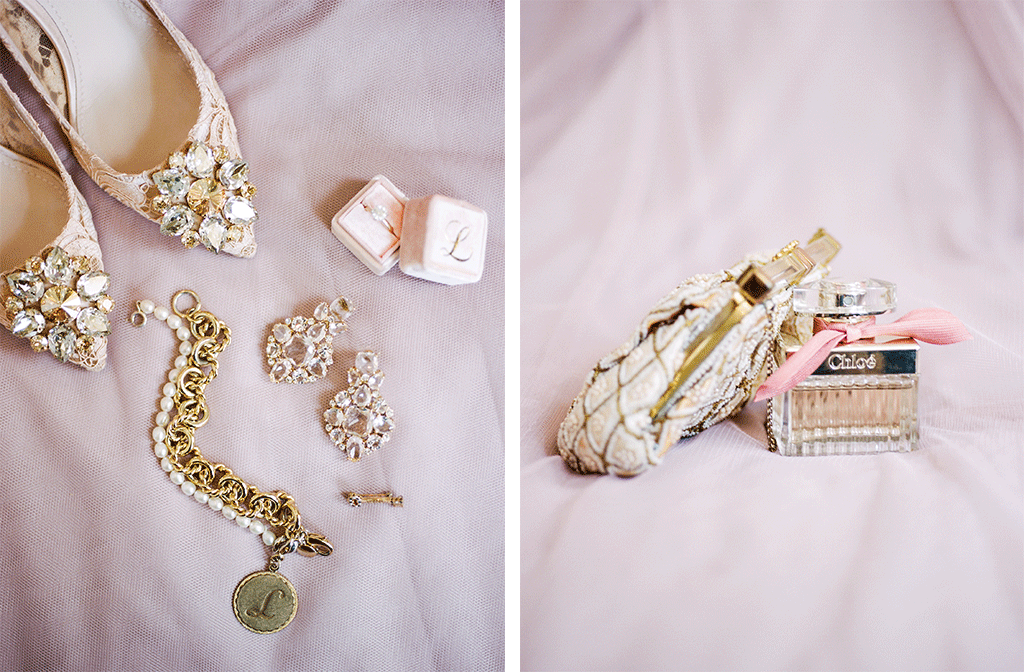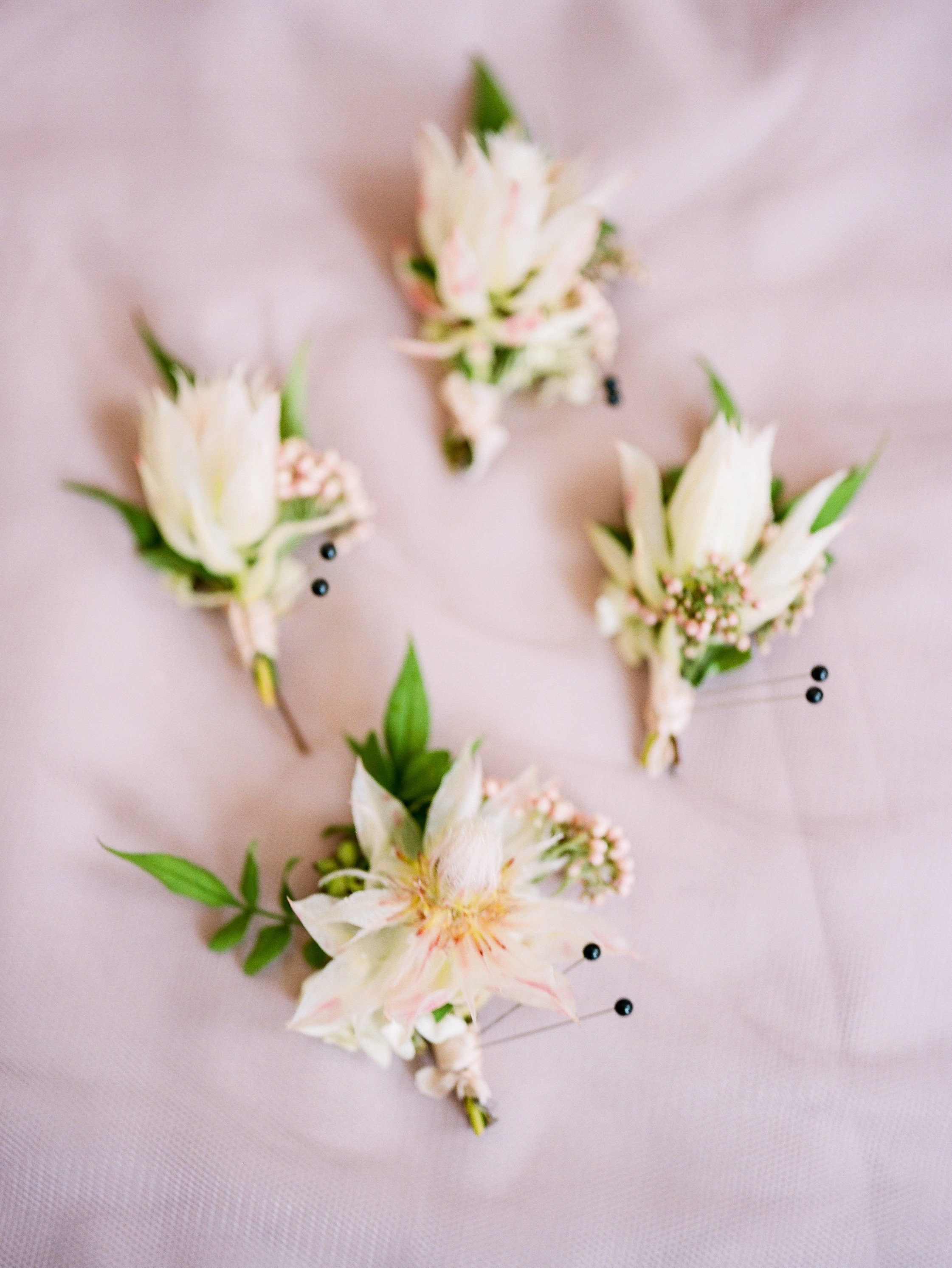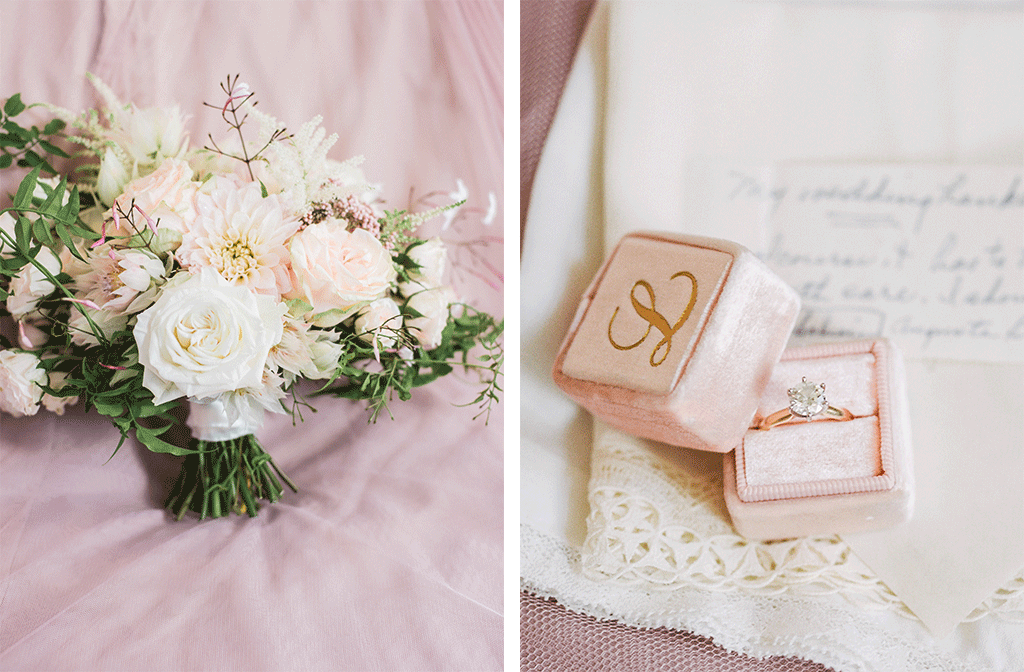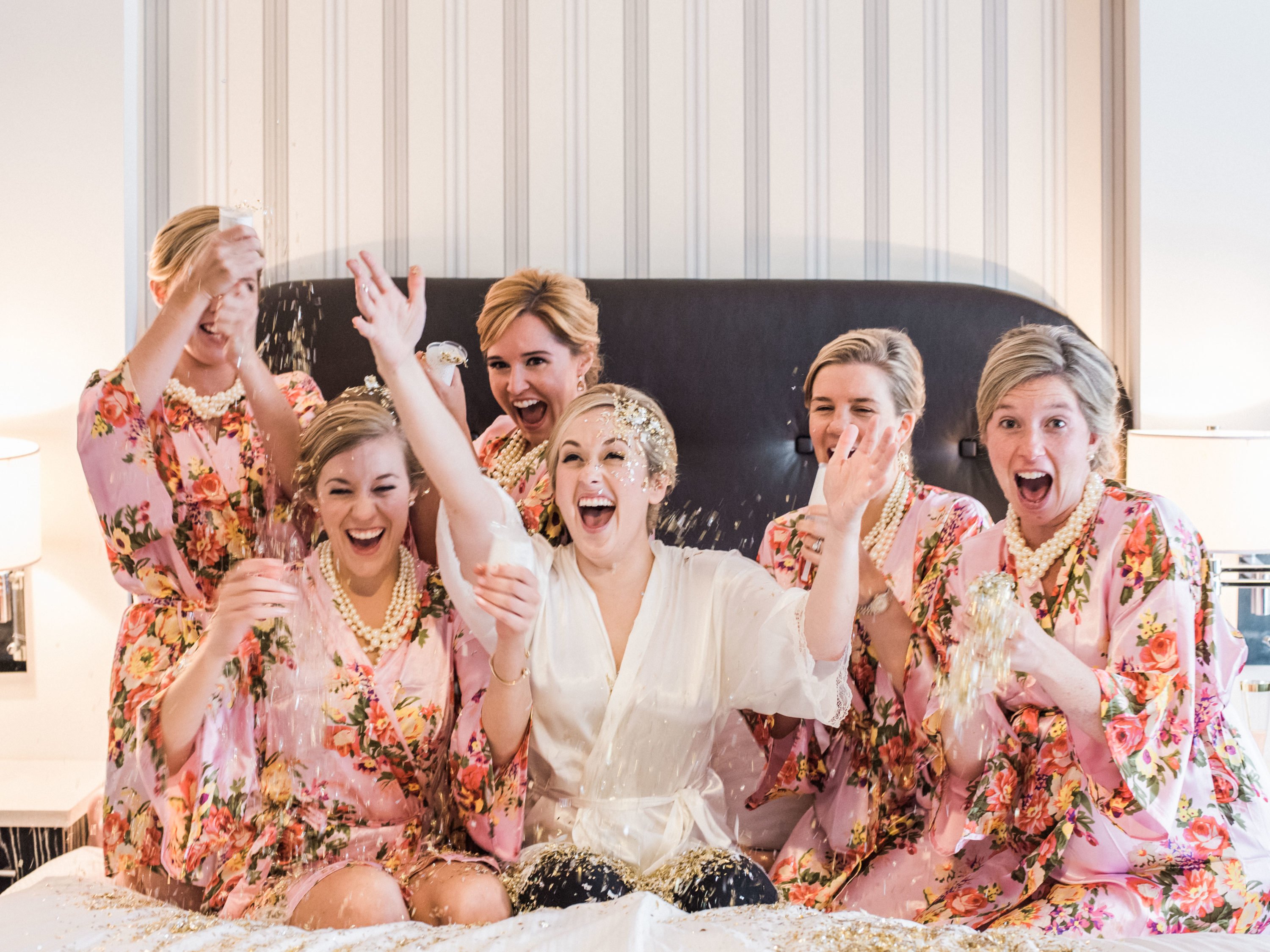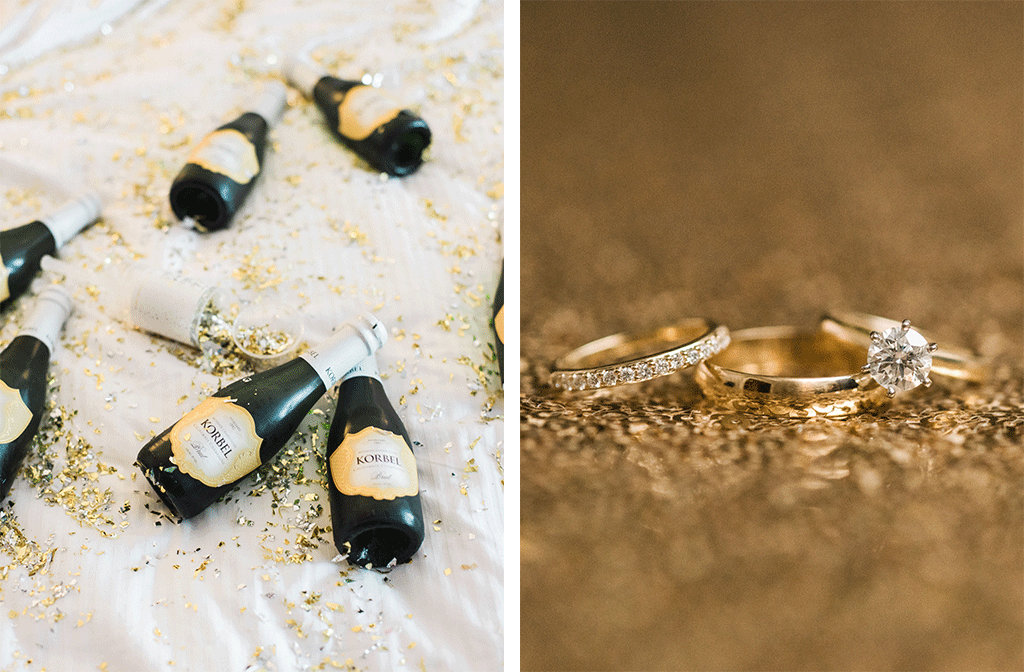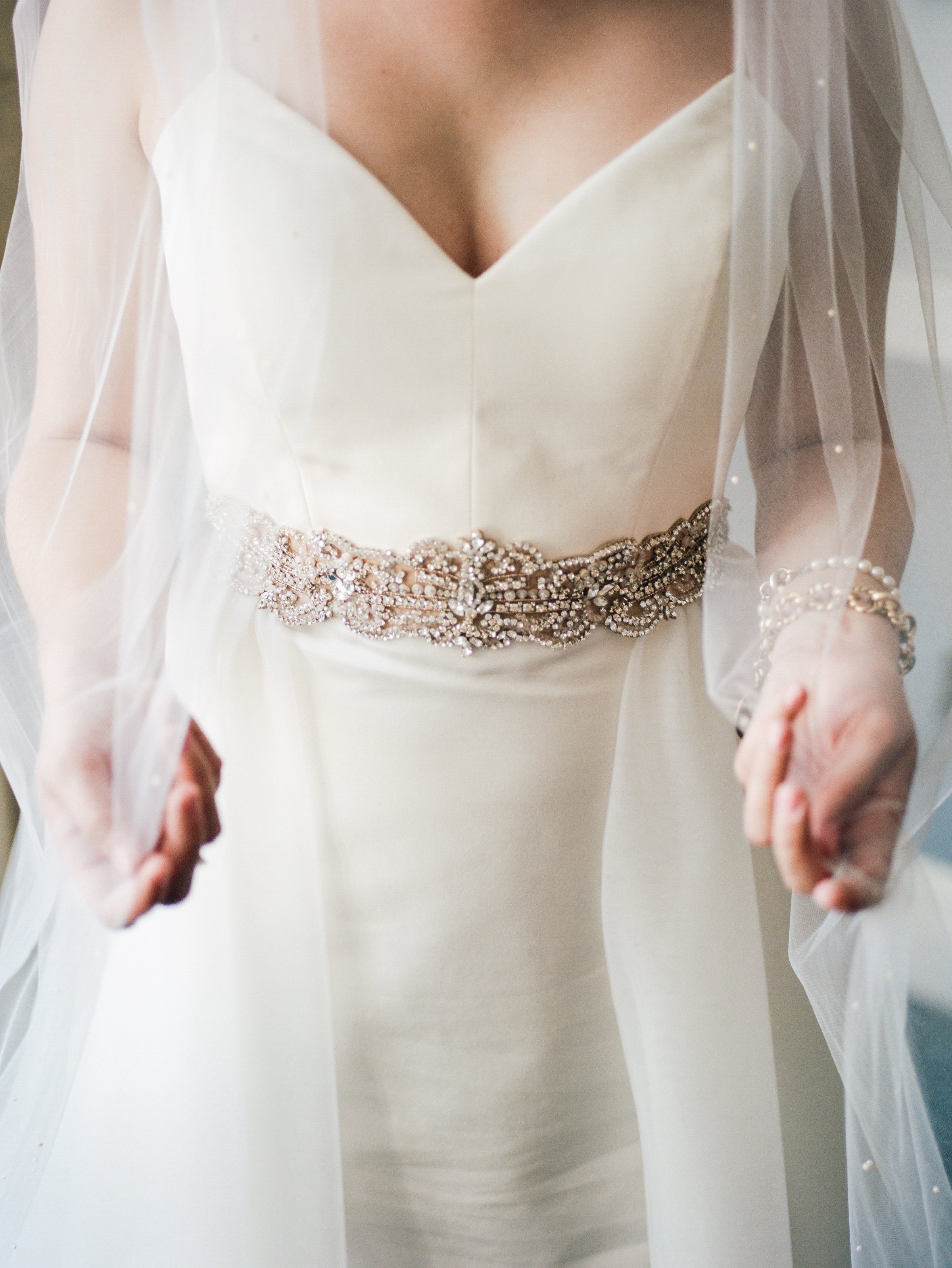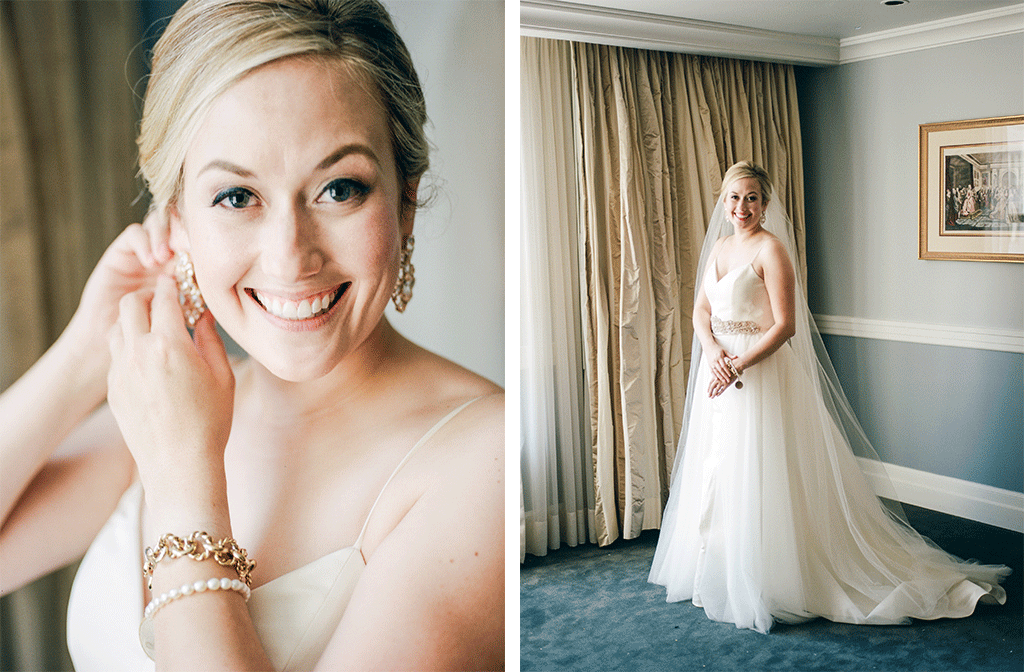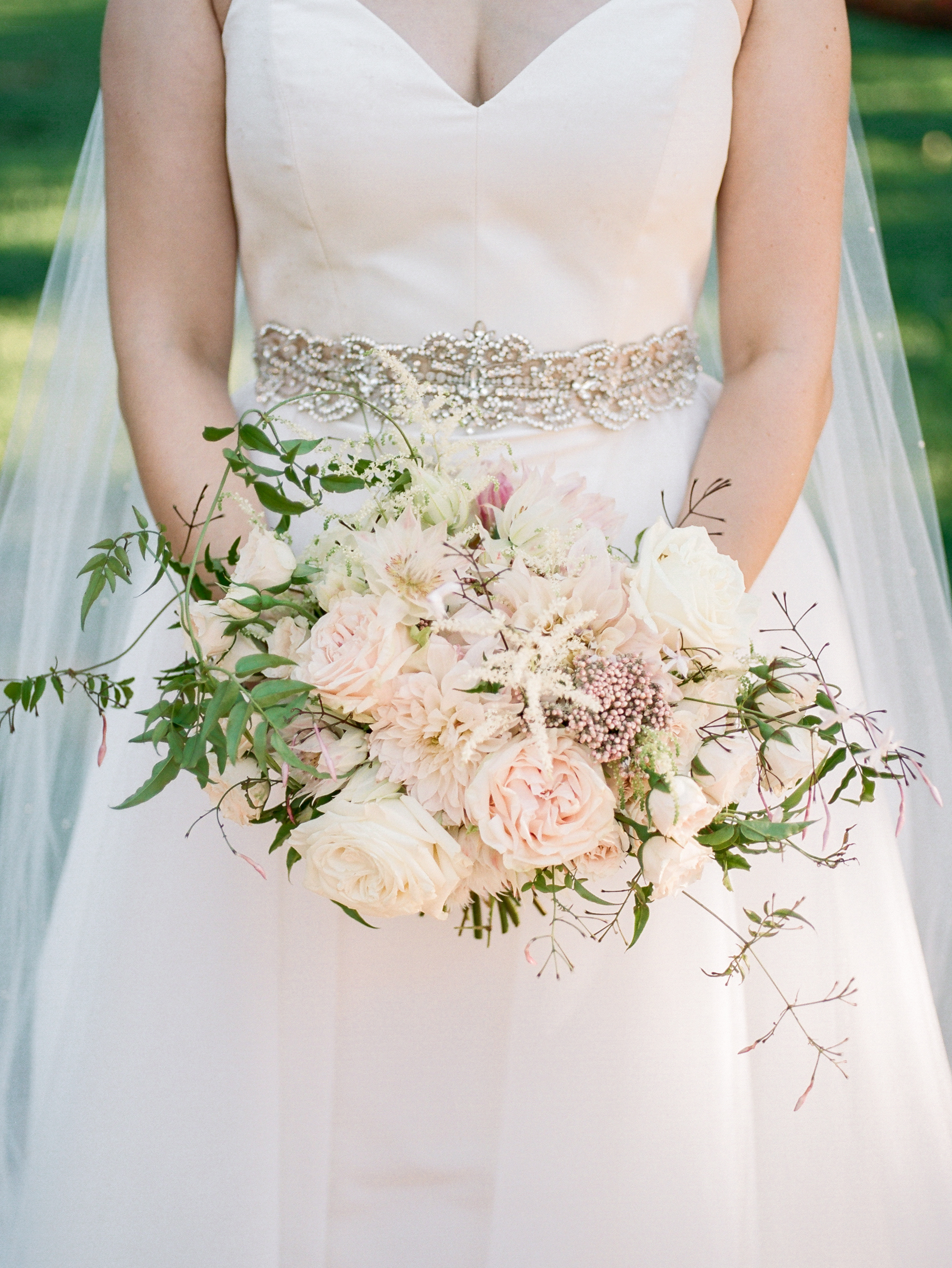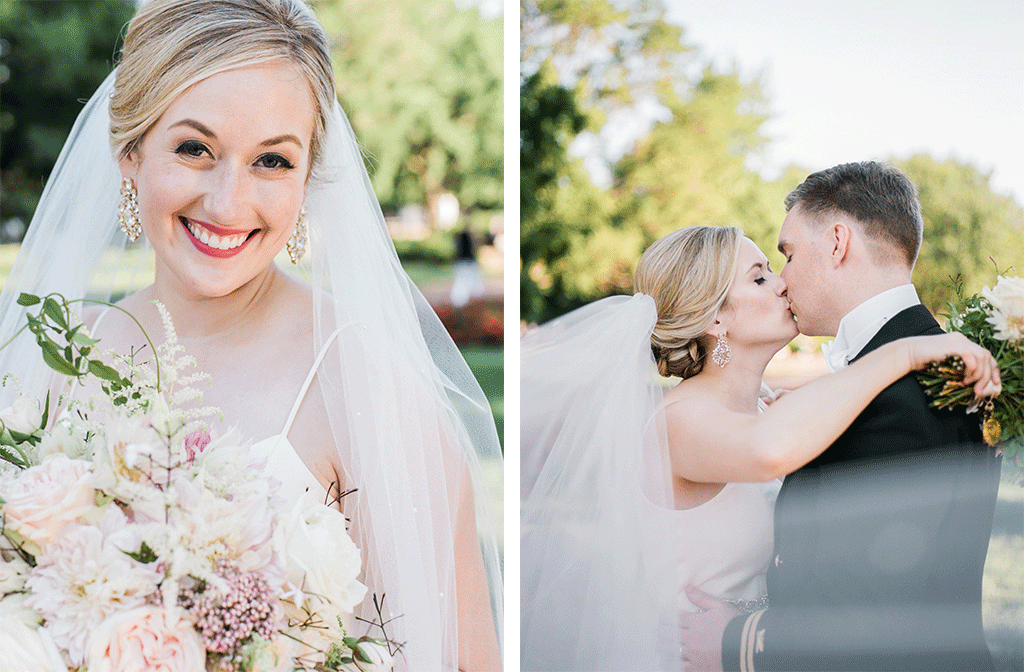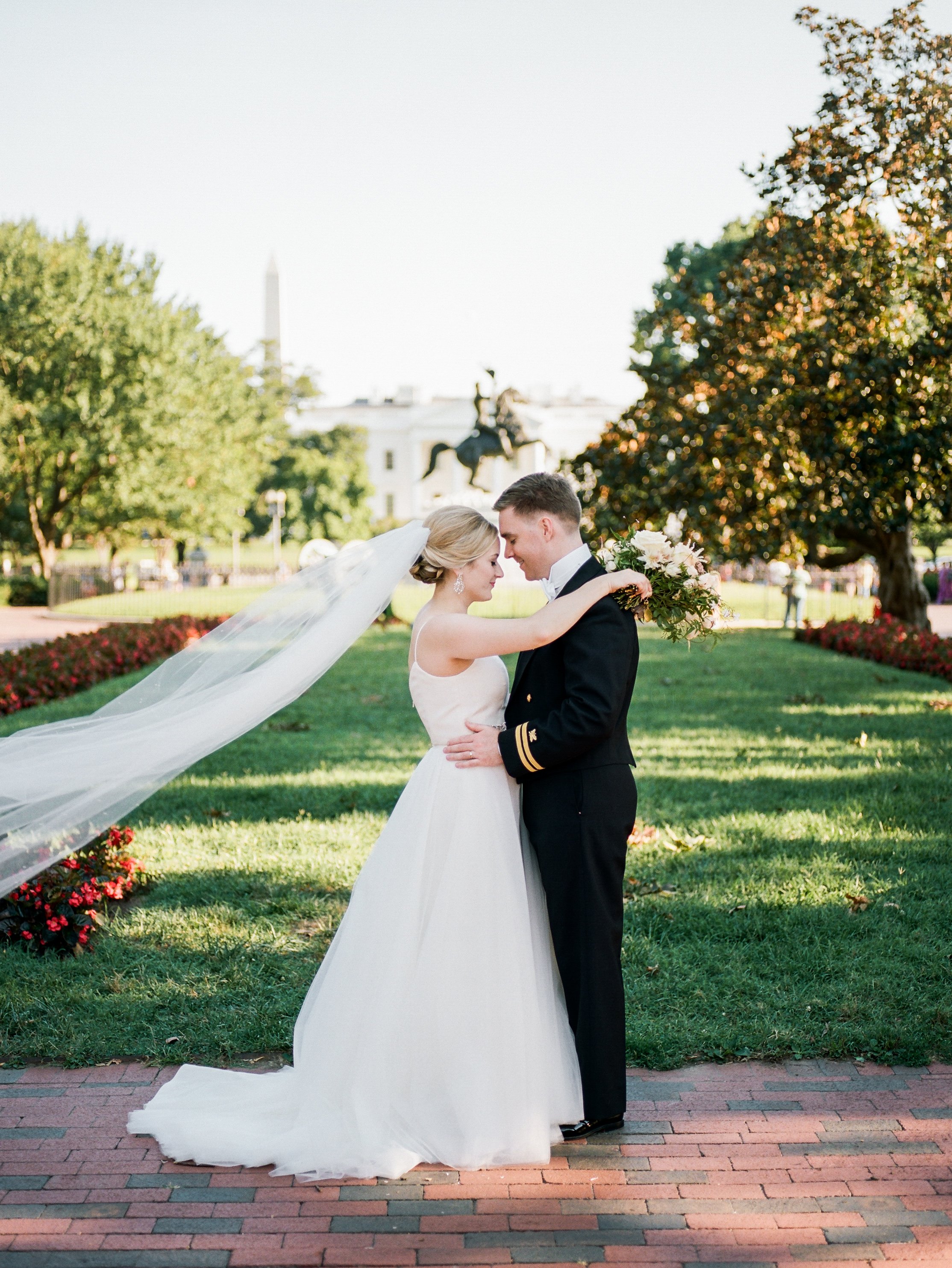 For their first date, Jay was a true gentleman, picking Founding Fathers for their dinner date because it was in between where each of them lived. Lois had butterflies the entire time, but she needn't have, their first date let to a second, and a third, until two and a half years later, Jay proposed.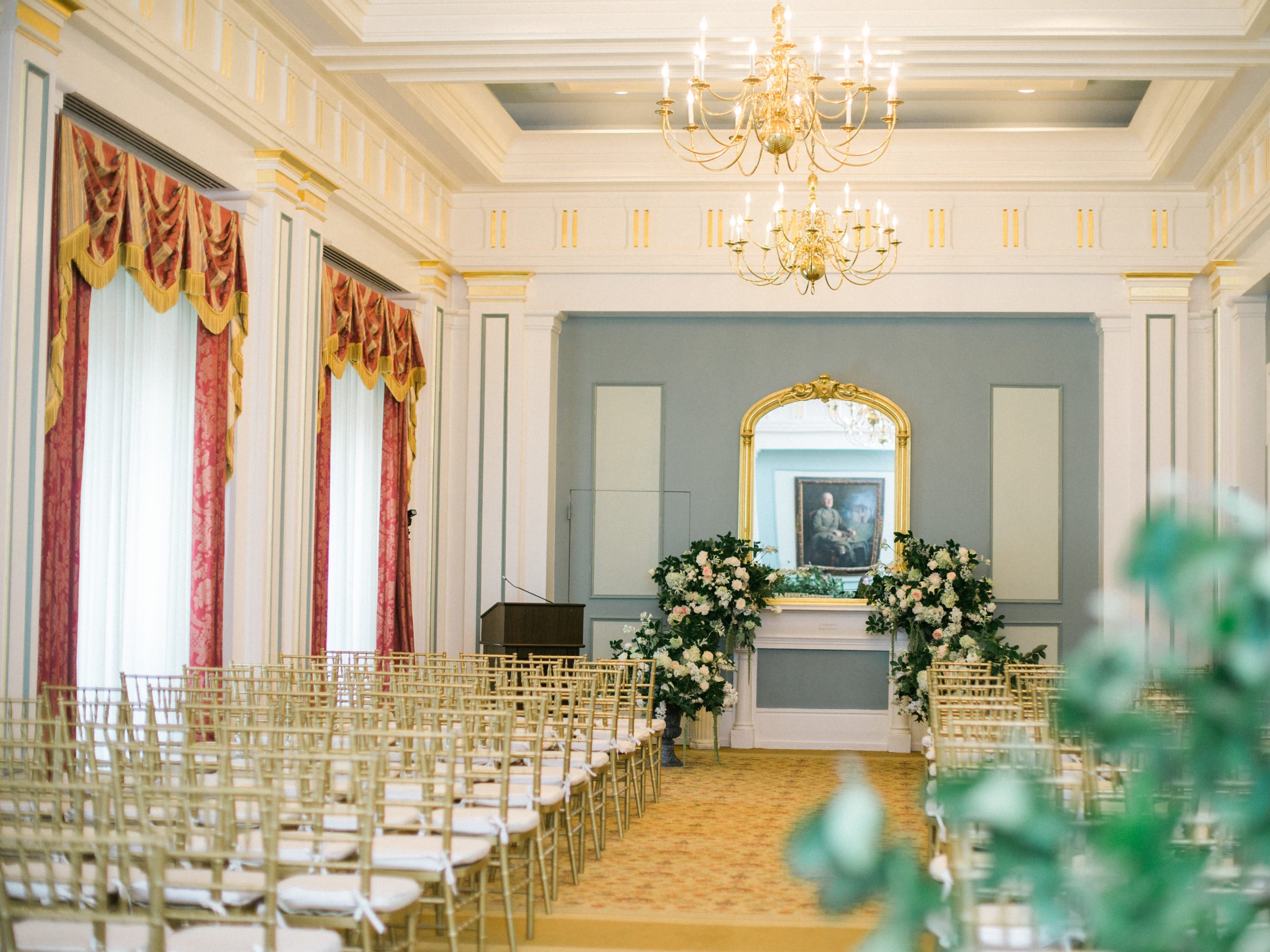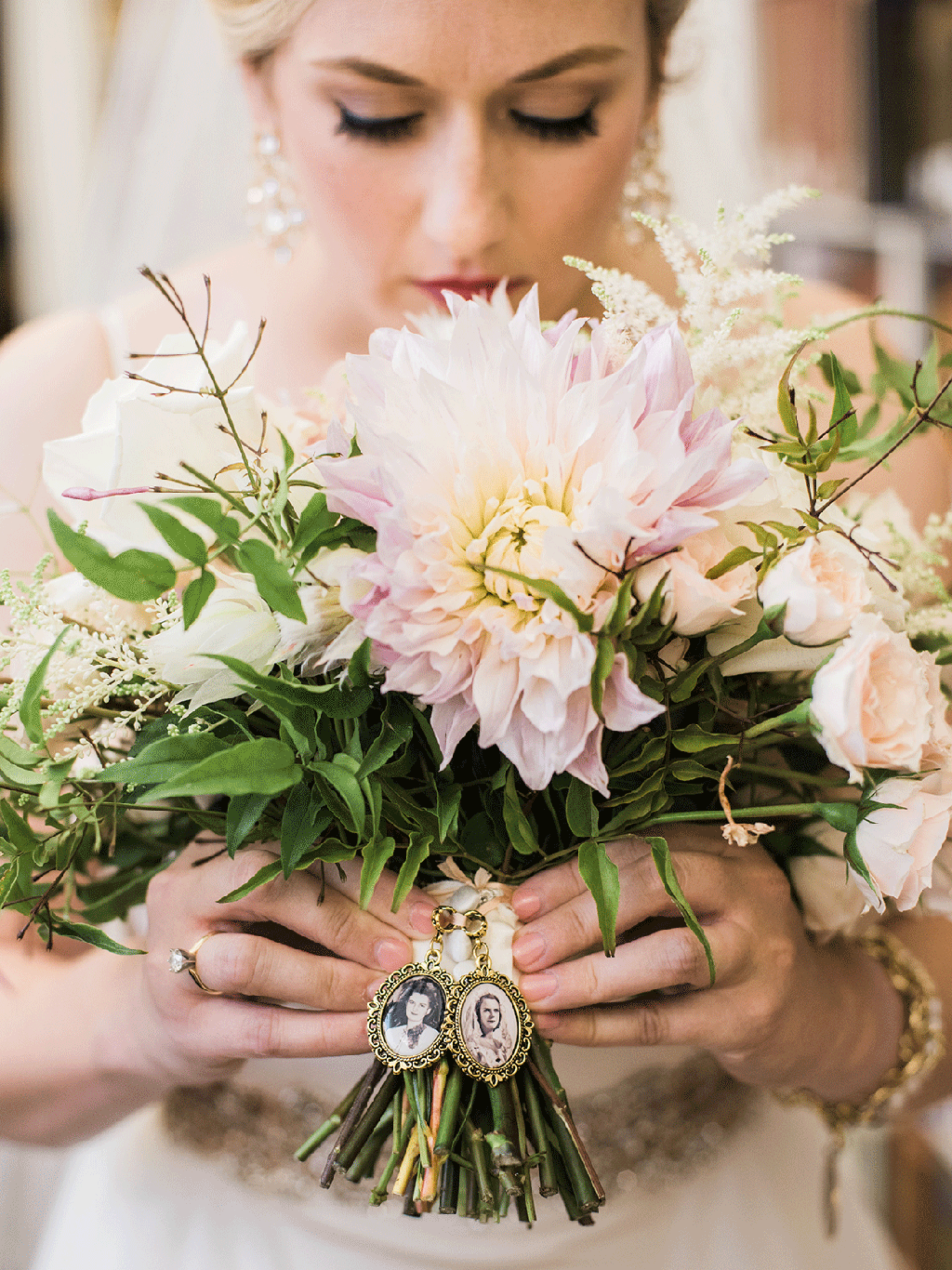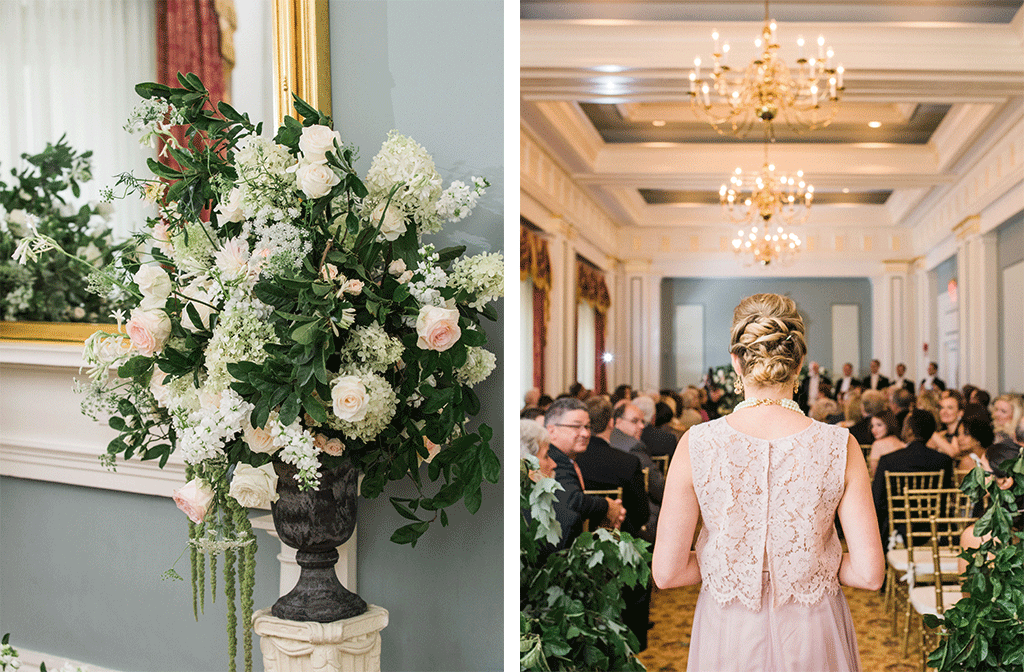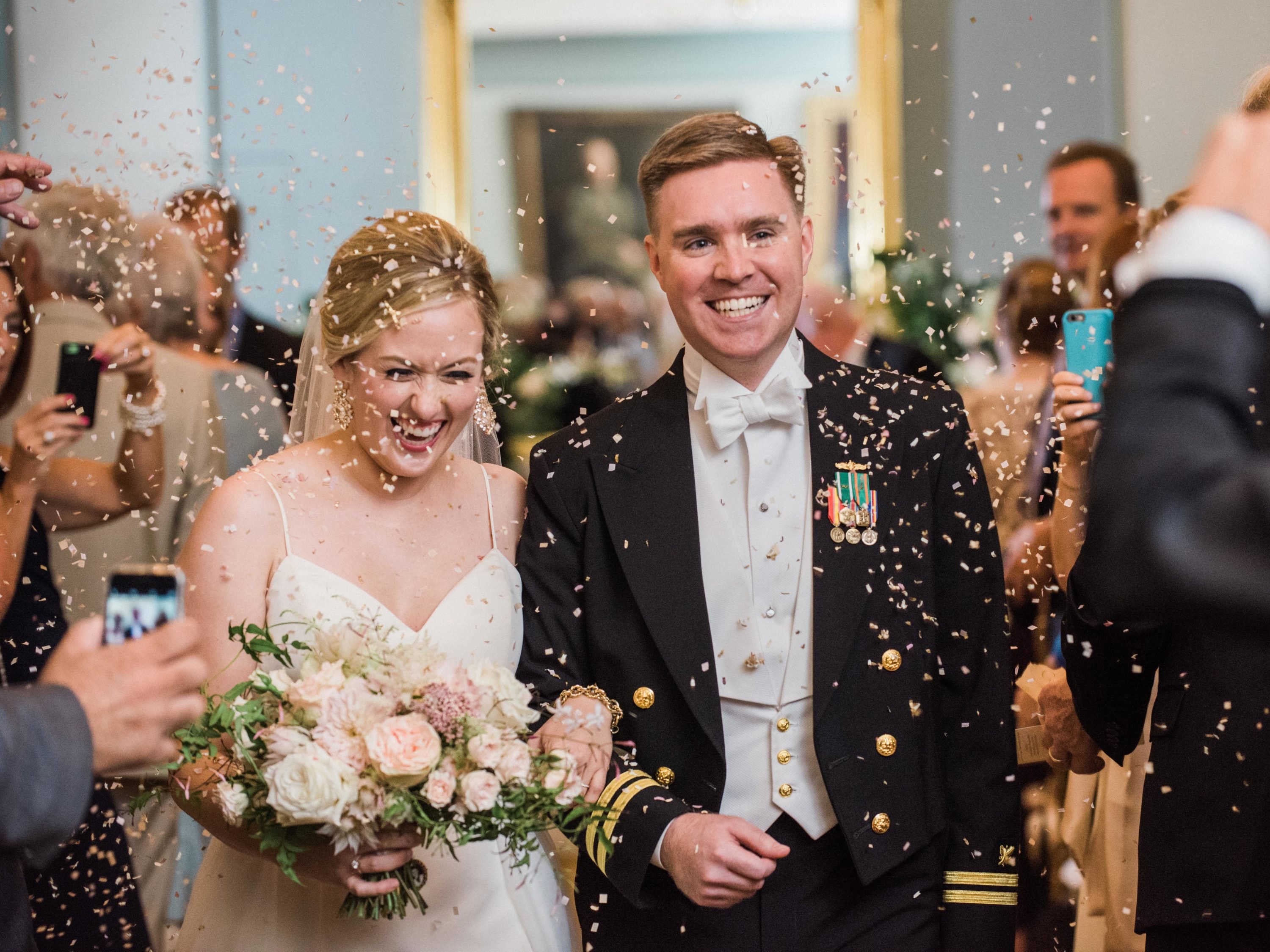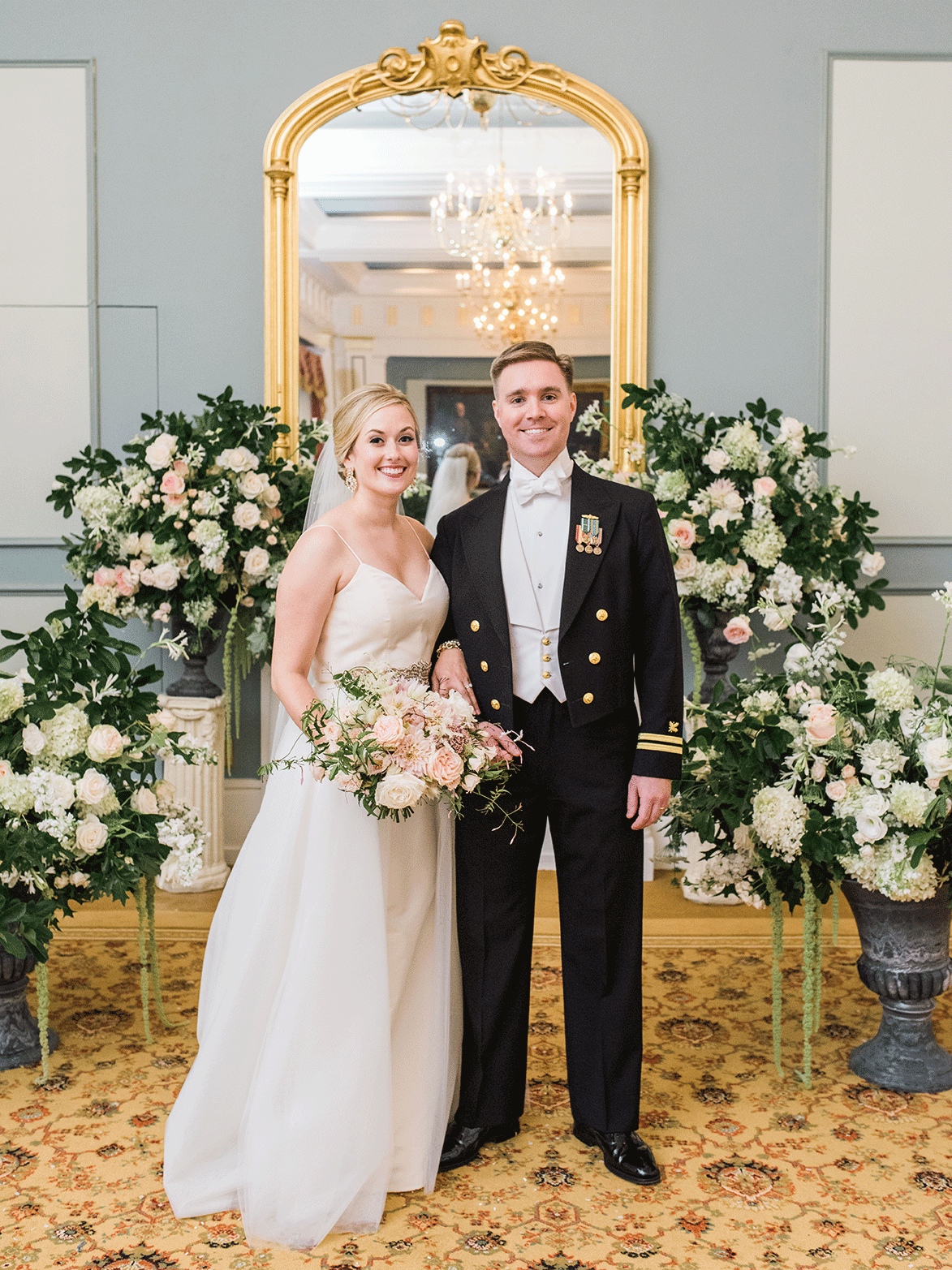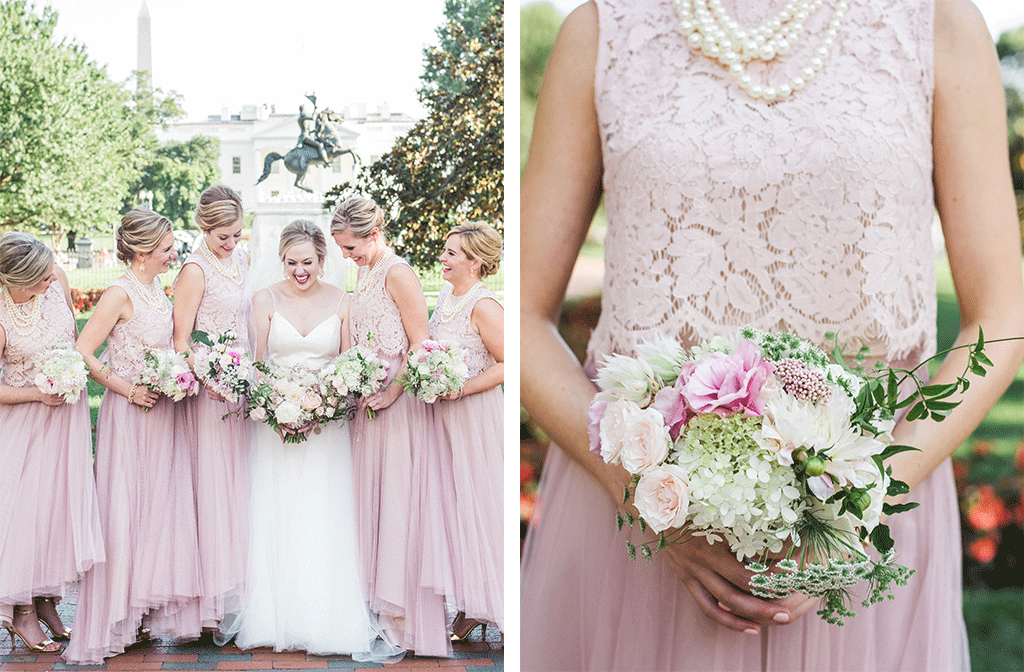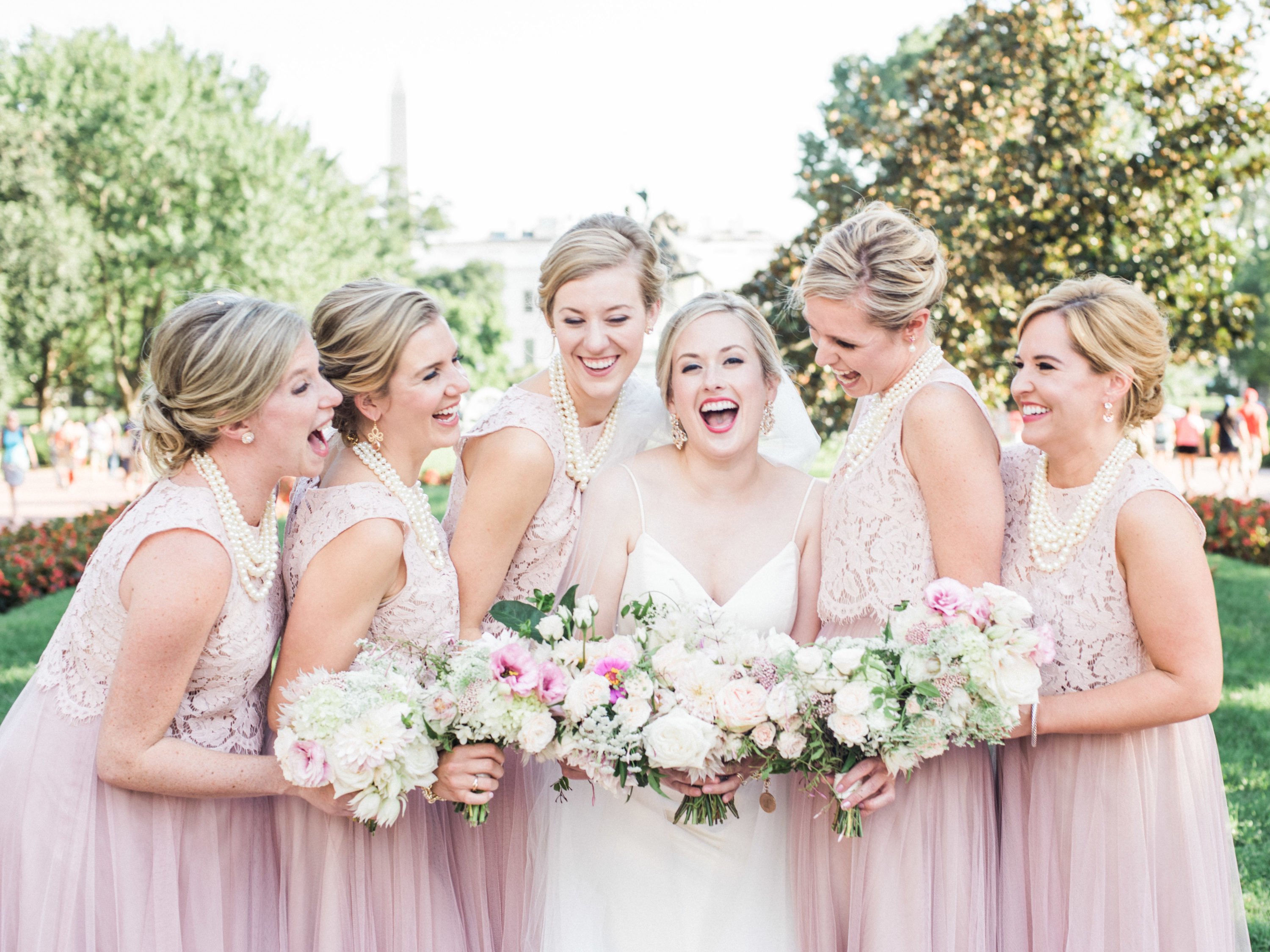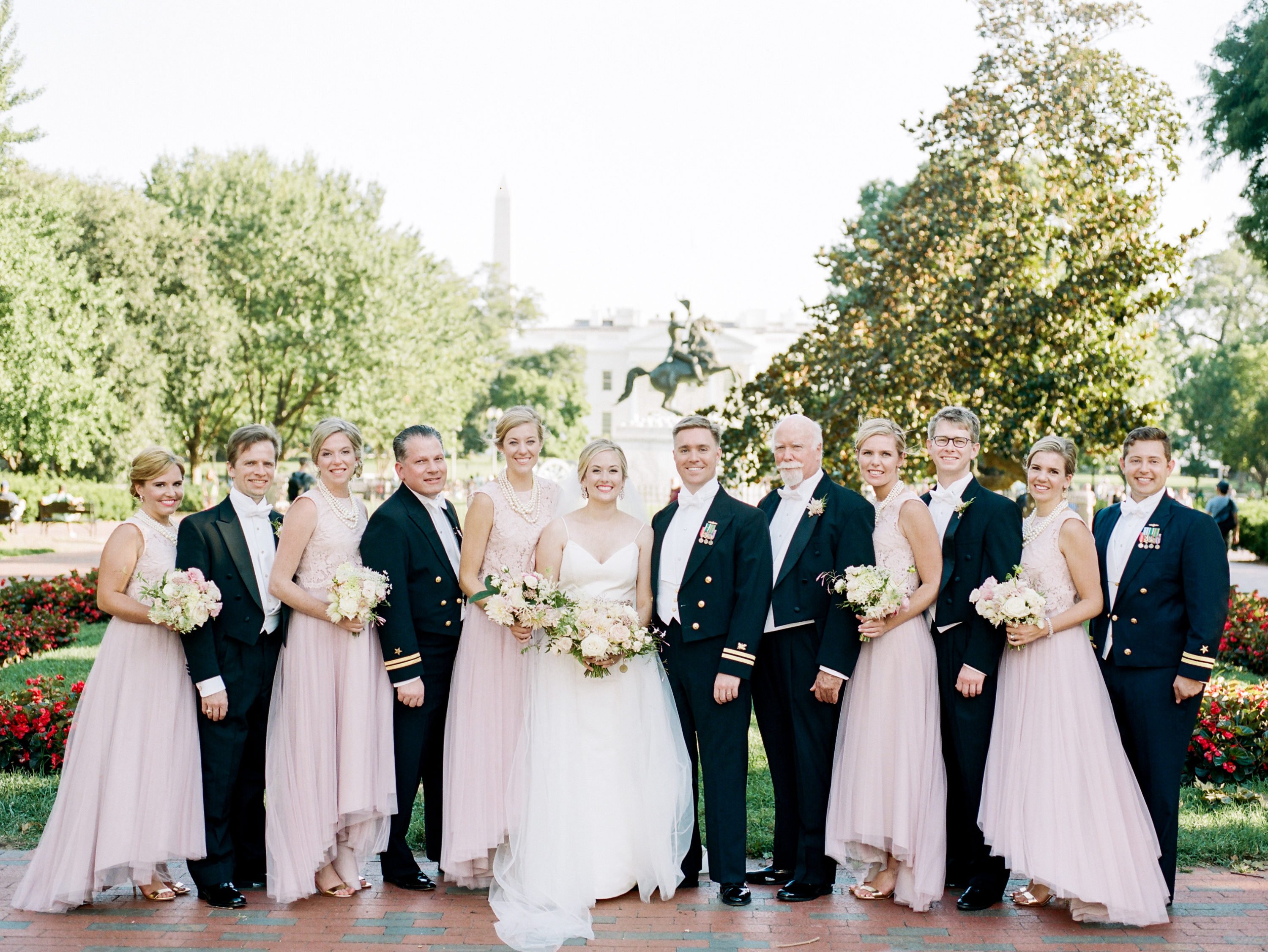 It was the week of Valentine's Day and Jay and Lois were at the Army and Navy Club in DC, where they had had one of their earliest dates. Lois was so surprised, but managed to eek out a yes. At this point the Army and Navy Club held such special meaning for the pair that they decided to tie the knot there as well.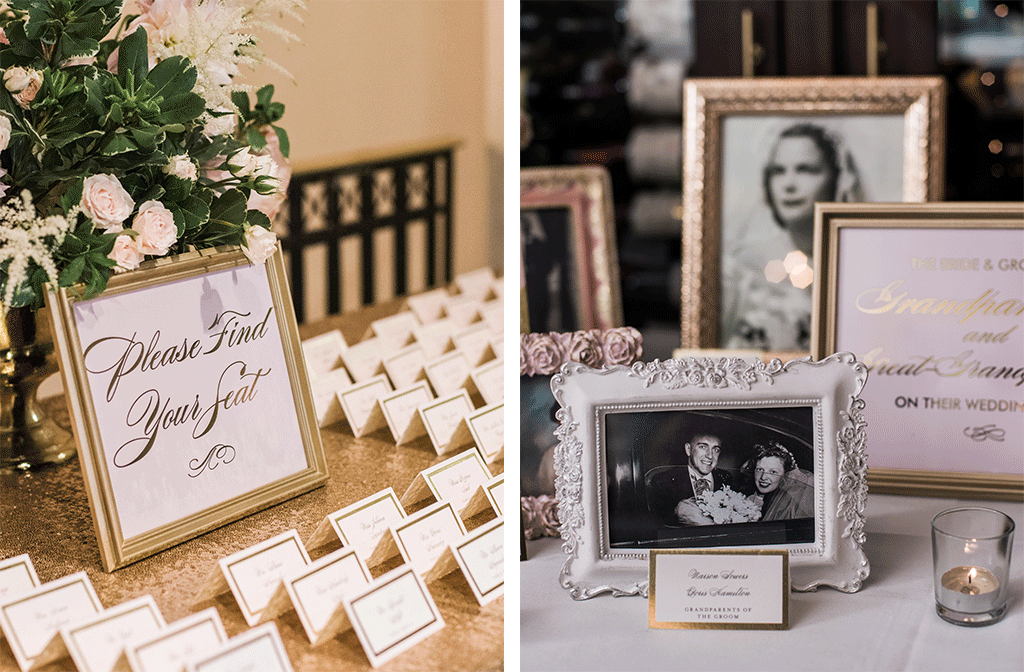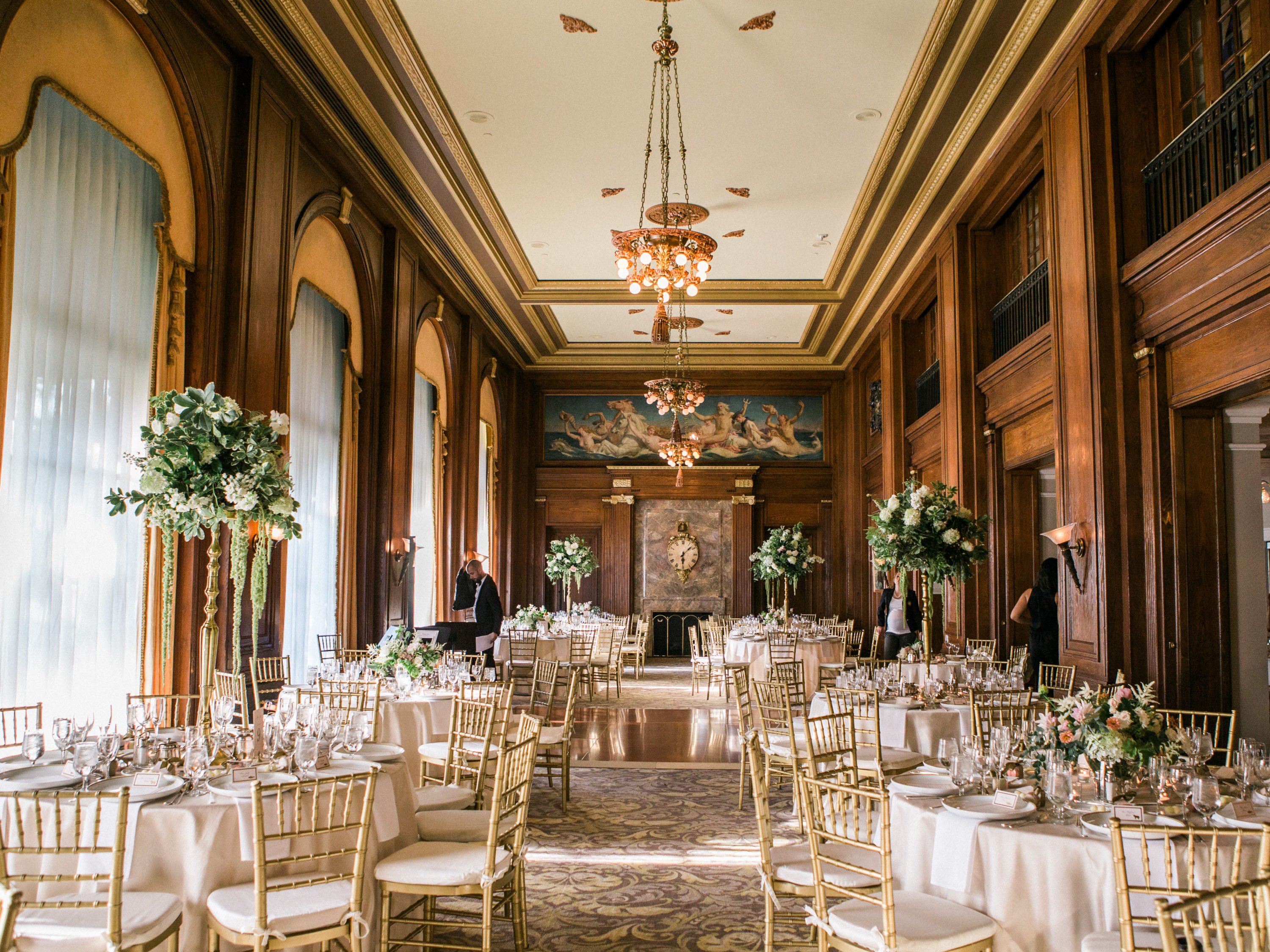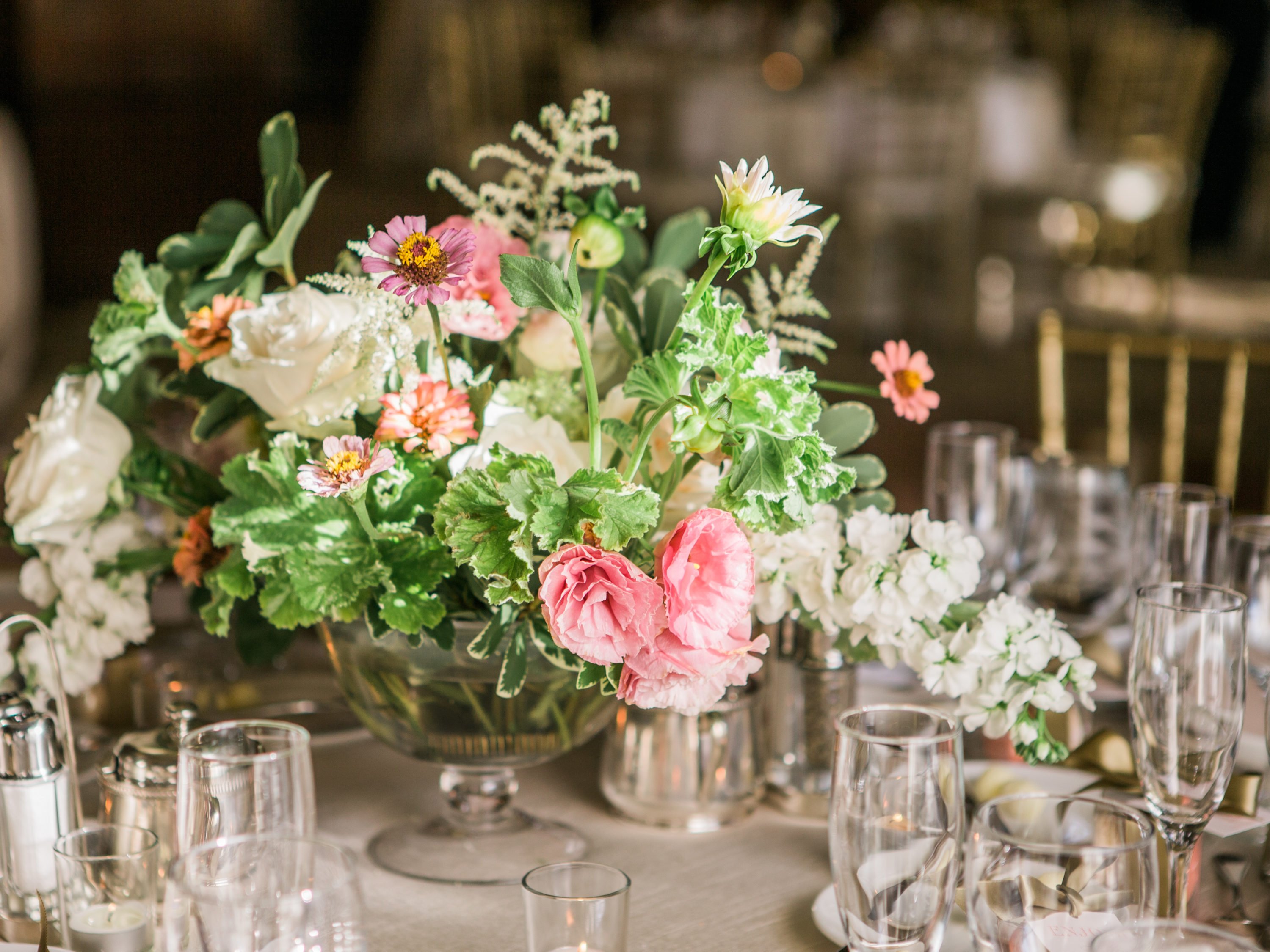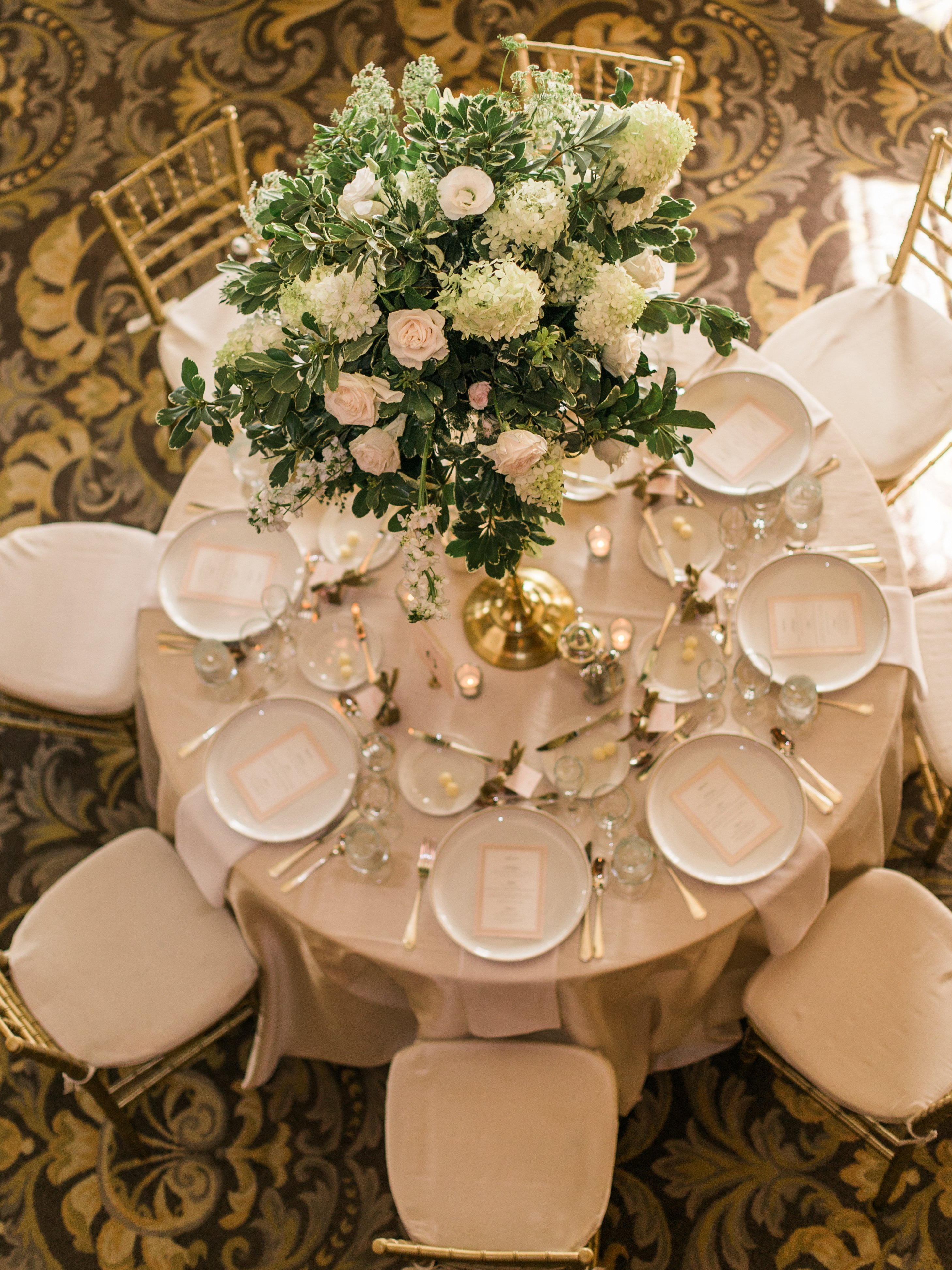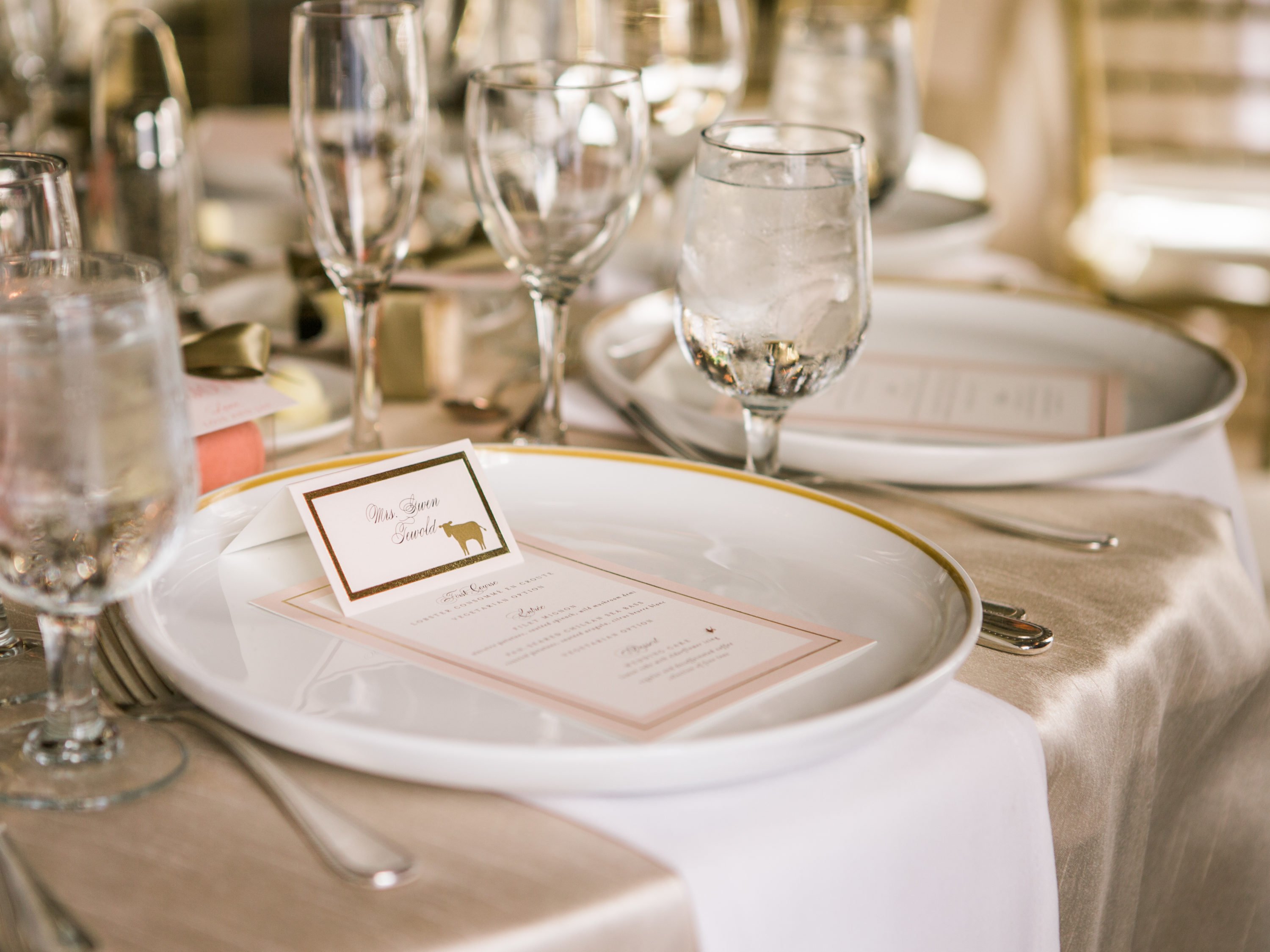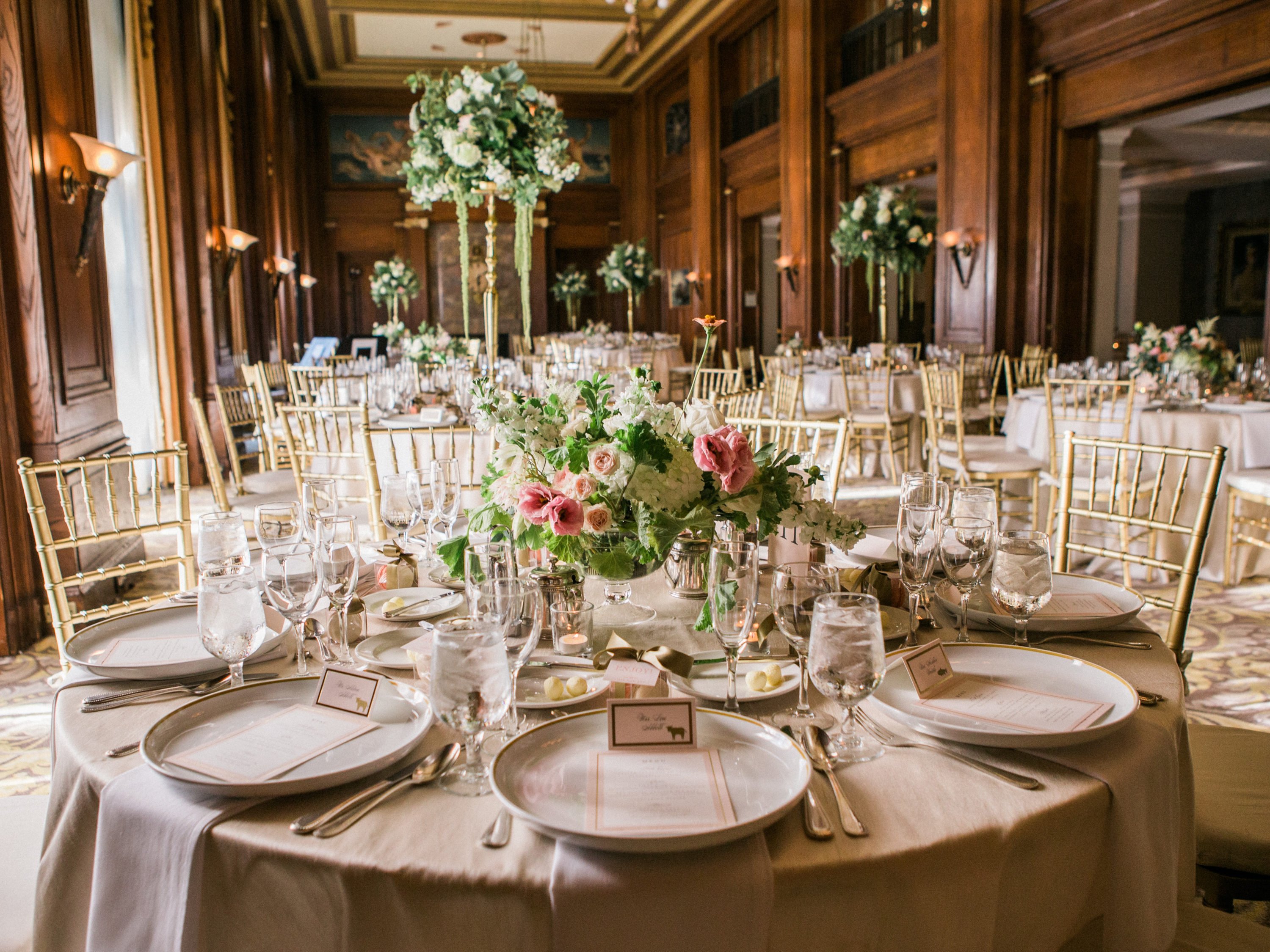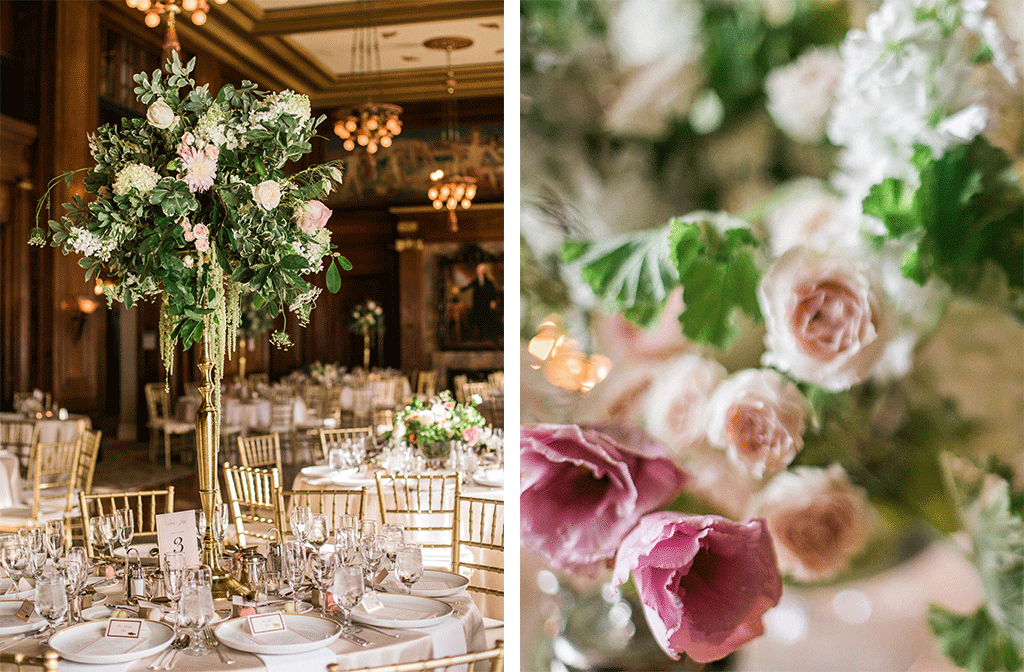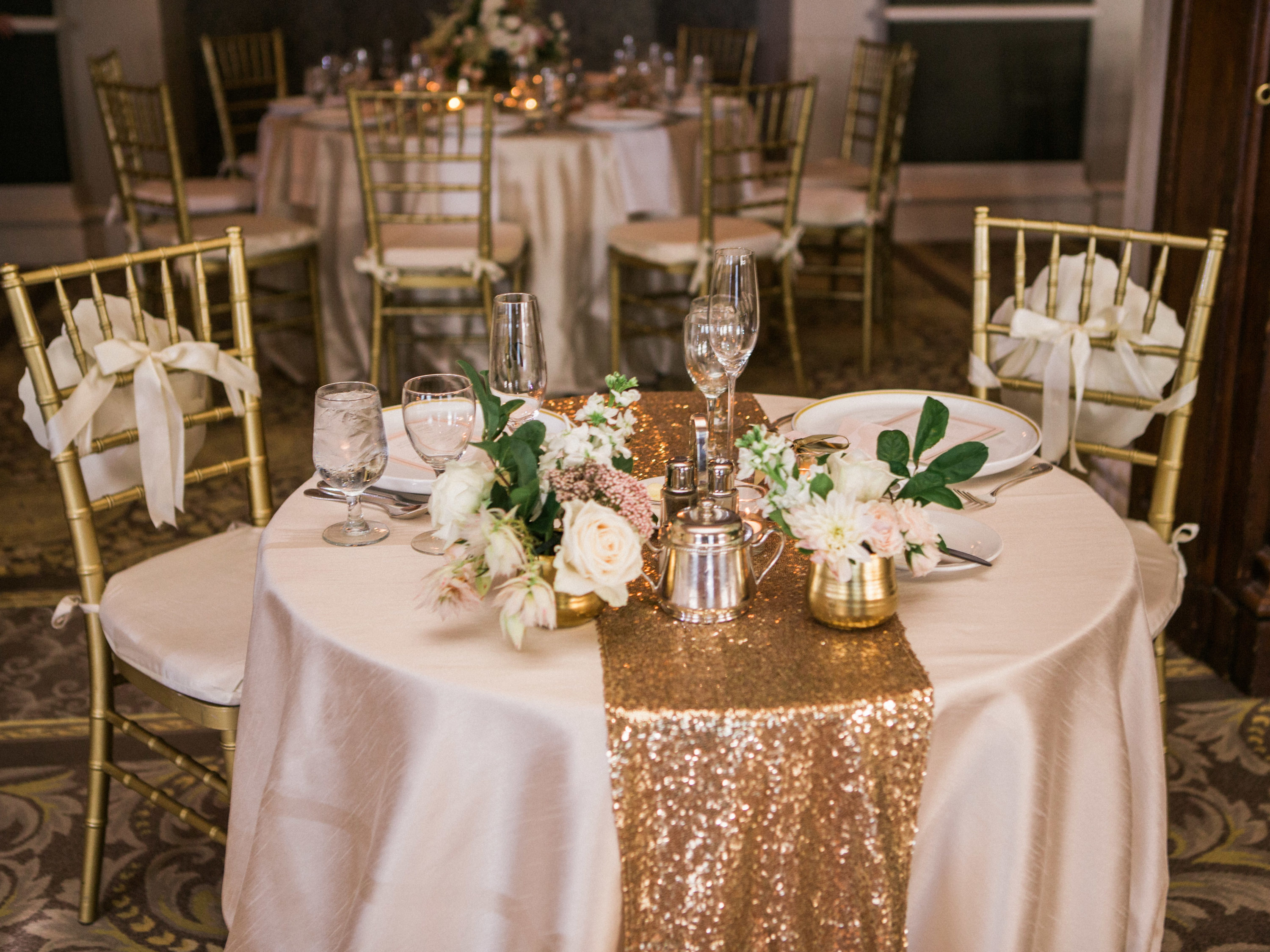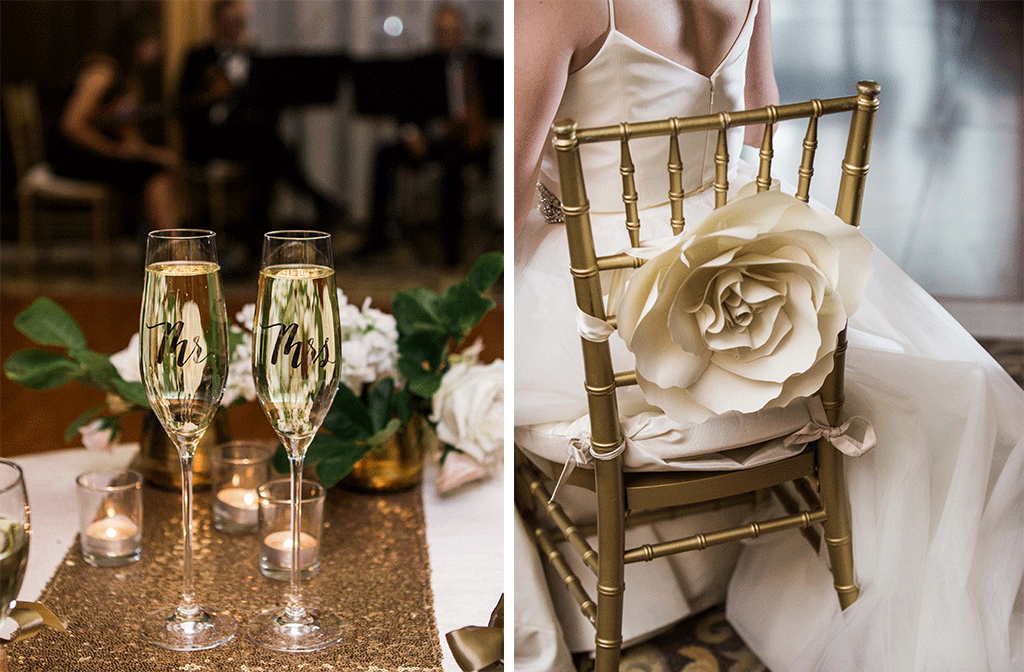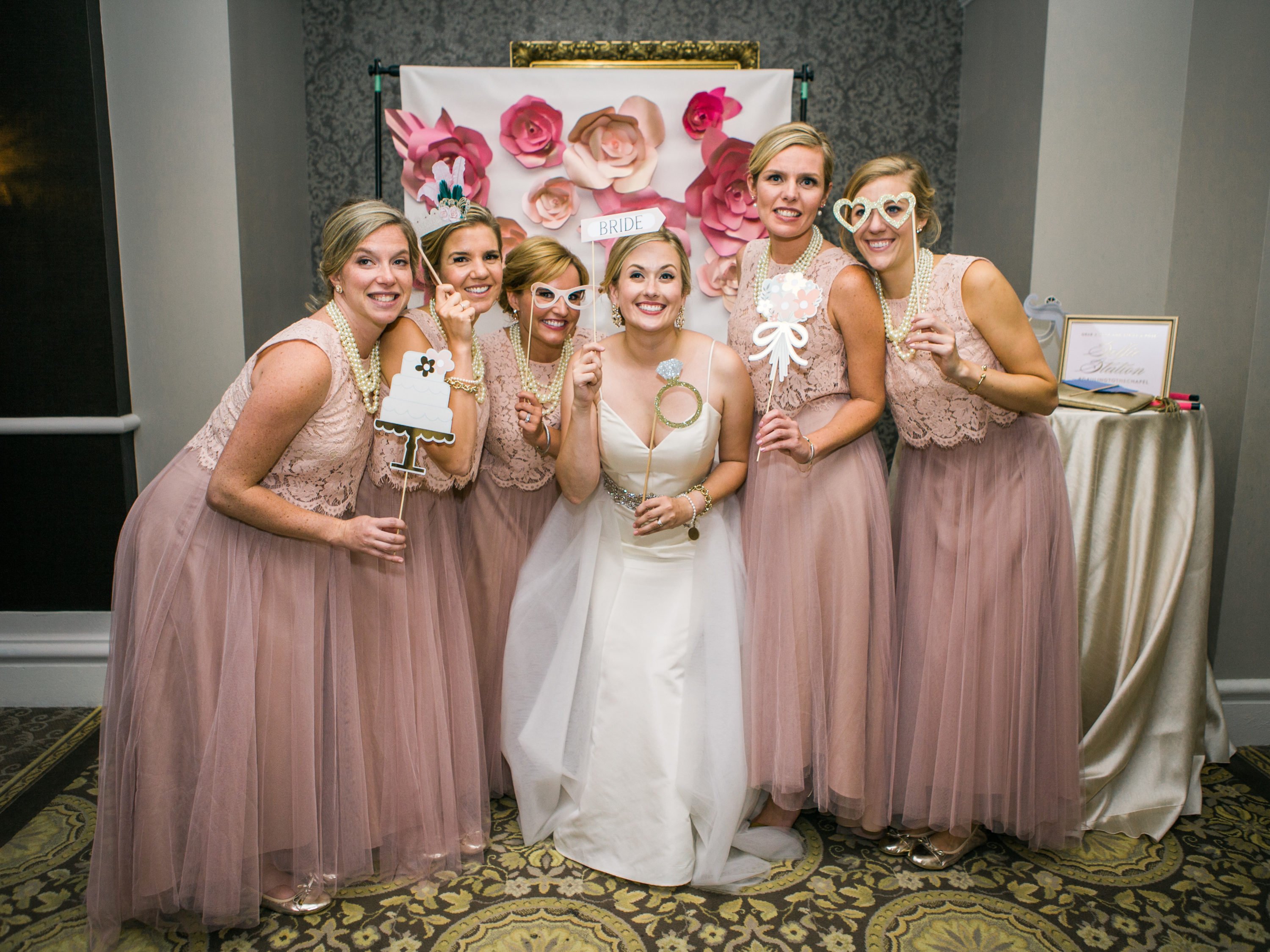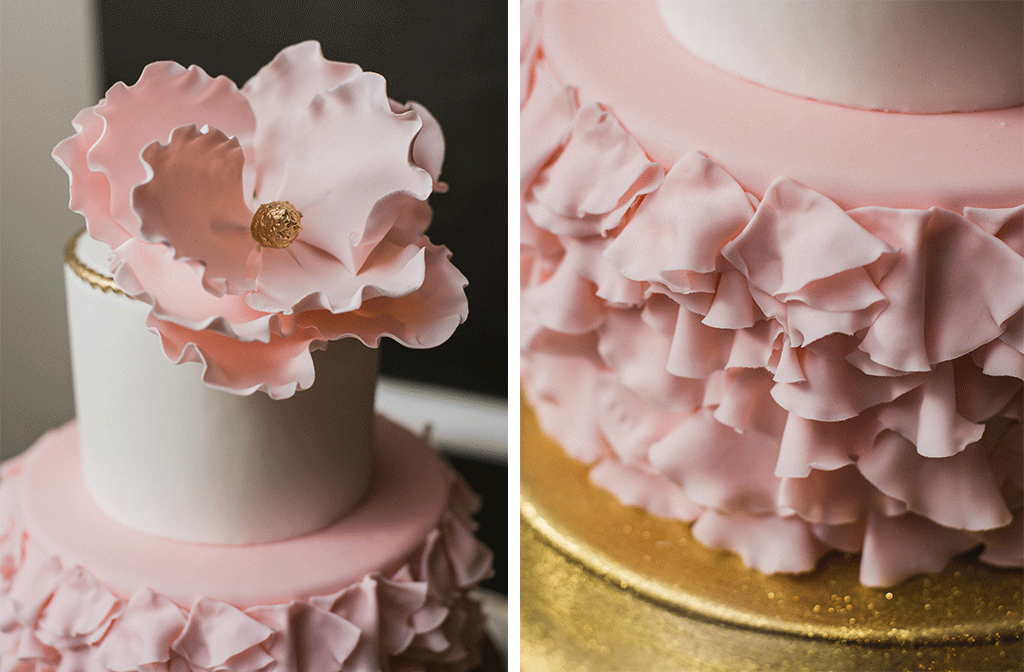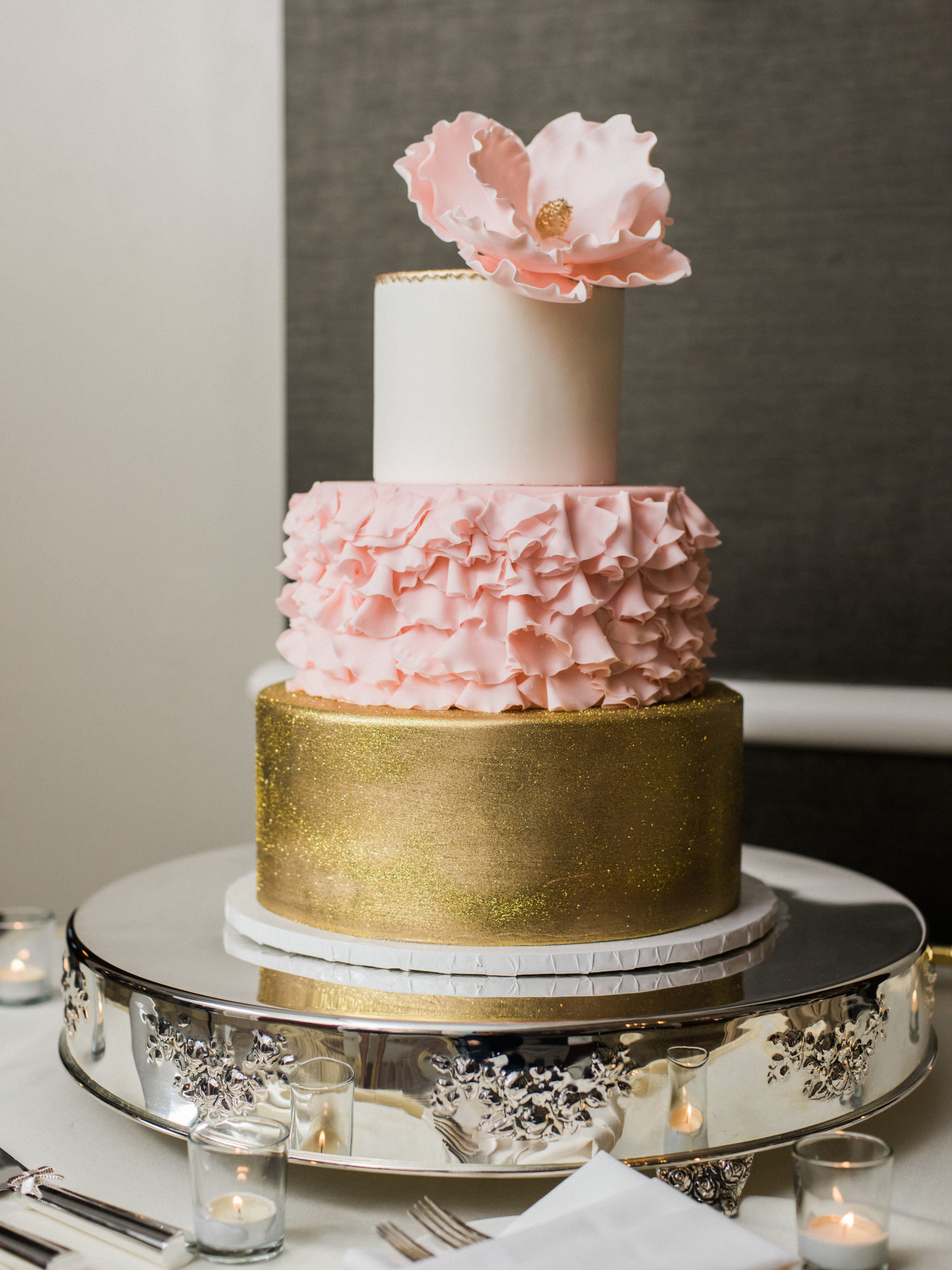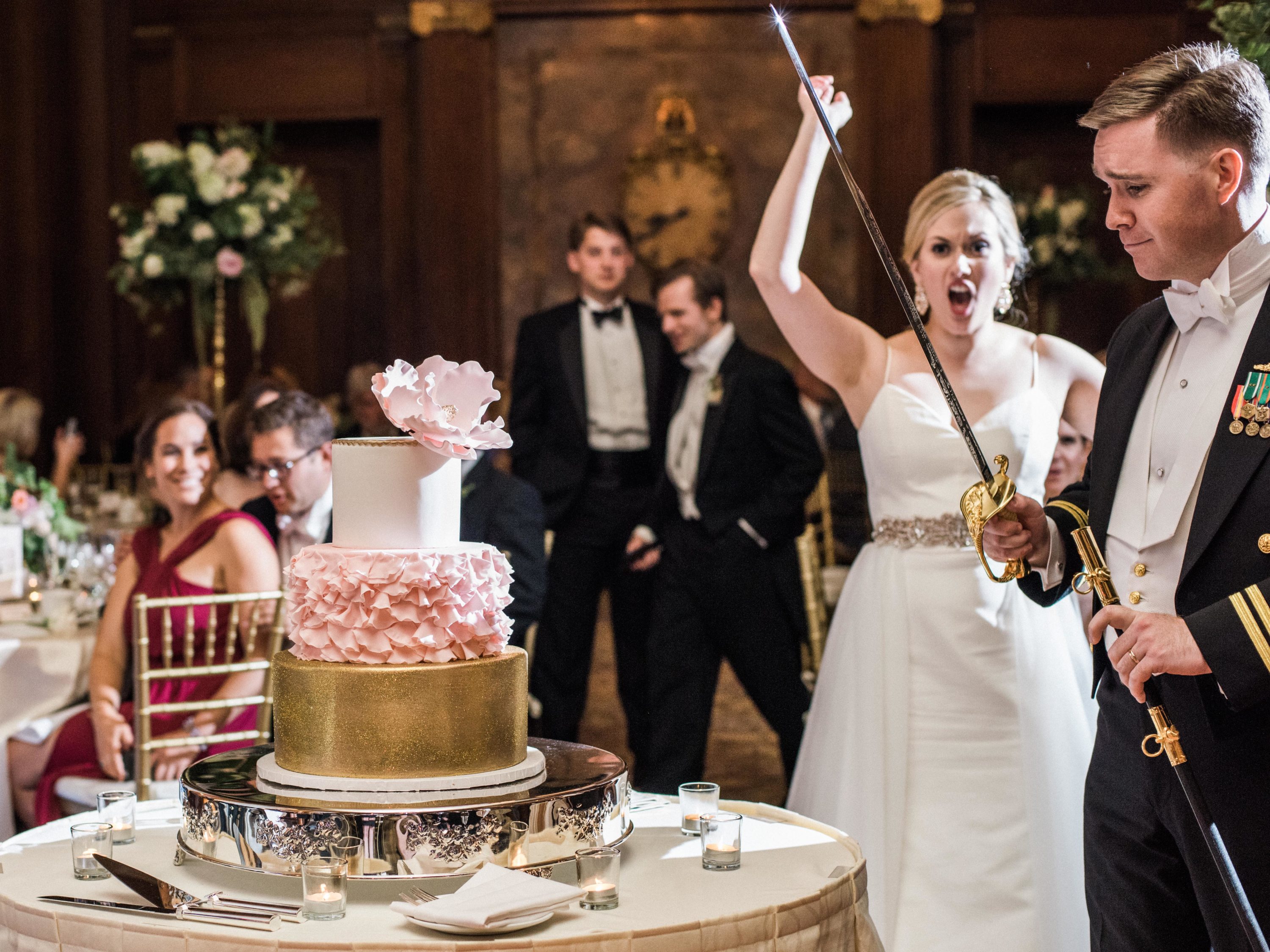 But for Lois and Jay, their wedding a short six months later was filled with meaning for another reason. Due to health reasons, Lois' grandmother of 91 would be unable to attend the ceremony. In order to have her close to her in spirit, Lois carried her grandmother's wedding handkerchief, which had been made for her grandmother by her great grandmother in 1946. She also took a piece of her wedding gown and had it made into a sash with which she tied her bouquet. She wore a garter (her "borrowed and blue") also made by her great-grandmother. Lastly, she procured pictures of both of her grandmothers on their respective wedding days, and had them made into intricate charms, which she carried with her bouquet. The heirlooms gave Lois a sense of peace and connection to the past.
"I felt as if they were with me in spirit every step of the way," says Lois.
VENDORS
Photographer: Melissa Dorn of Lissa Ryan Photography | Wedding Ceremony & Reception Venue: The Army and Navy Club | Event Coordinator: Kristin Puzzo of Kelley Cannon Events | Florist: Sophie Felts of Blossom + Vine Floral Design | Catering: The Army and Navy Club | Bride's Hair: Shana Dee of Izzy Salon DC | Bride's Makeup: Natalie Zampella | Bride's Gown: Amsale 'Darcy' dress from Nordstrom | Shoes: Dolce & Gabbana from Nordstrom | Belt: Camilla Christine | Earrings: Kate Spade | Bridesmaids Dresses: BHLDN | Cake: Buttercream Bakeshop | Music: Washingtonian Virtuosi | Invitations: Bella Figura and Minted.com | Calligraphy: Just Write Studios | Dance Choreography: Luca of DanceSport Dupont