From unlimited coffee and tea to on-site yoga, 3-D printers and laser cutters, the perks at many new co-working spots are changing how we think about office space. More than just four thin walls and a door beneath headache-inducing halogen lighting, these new venues lure in tenants with the modern tools you might need, plus things you might not have thought you wanted in an office.
To be sure, the rise of companies like WeWork, Metro Offices, and Flex Office Space have made "co-working" space a familiar component of DC's office culture. But there are several more—often locally grown—spaces filling specific niches like workspace that caters to women creatives, newbie entrepreneurs, and even yogis. While corporate co-work powerhouses might have the benefit of a large local or global network, these smaller, independently run spaces have personal touches. The people you'll find running each one are part of the community, and their main purpose is bringing their neighbors together—because two (or ten) heads are better than one.
Here are six places worth making your new office: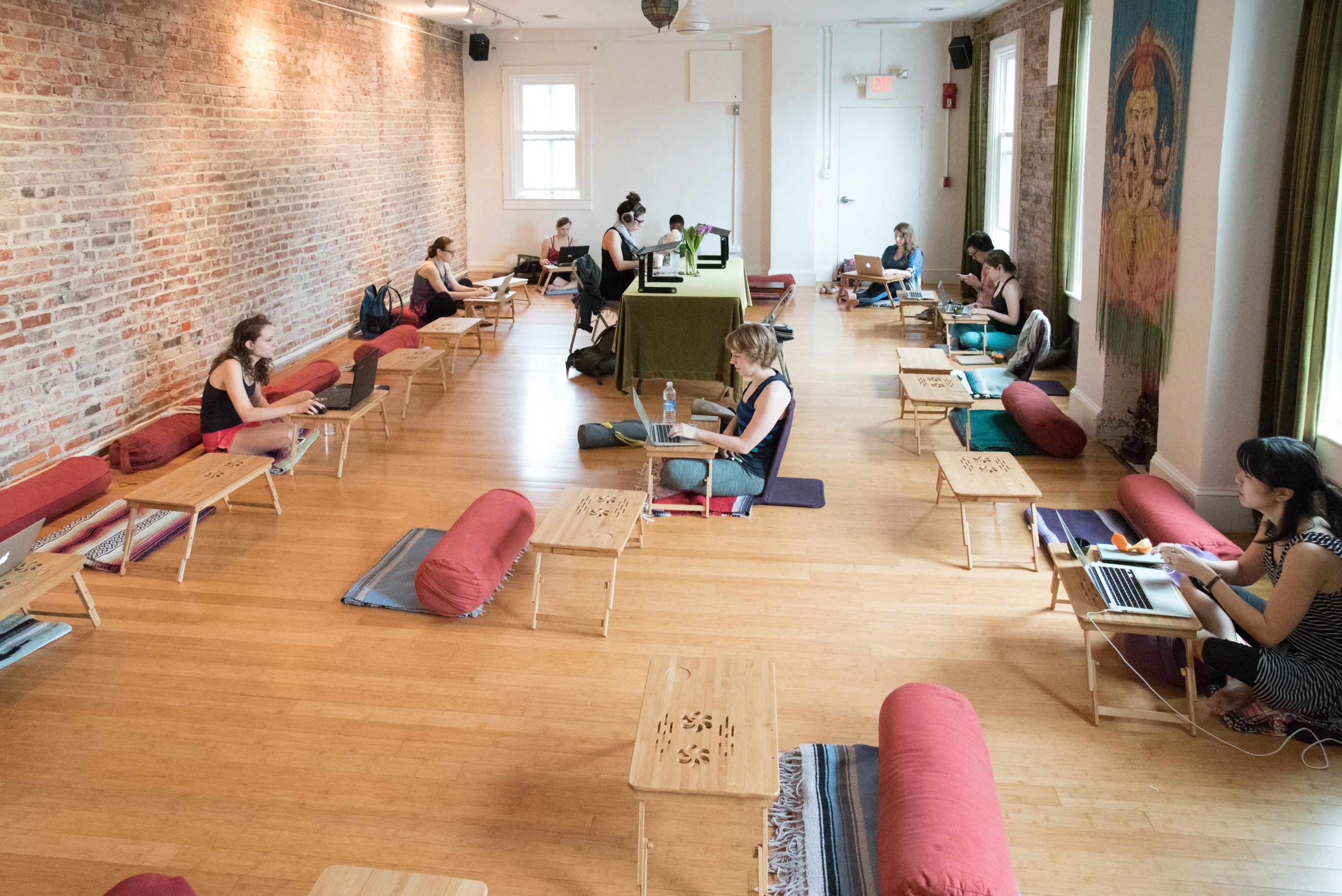 Wherever you currently work—a coffee shop, an office, your living room—you're likely sitting for most of the day. But anyone who's ever been subjected to the seven-minute midday corporate office workout will know that research on productivity suggests taking workday breaks to get your blood flowing.
WorkFlow allows you to do just that by blending a yoga and meditation studio with a co-working space, complete with cushions and blankets at each station (with miniature floor desks), and free organic coffee and tea. Owner Debra Perlson-Mishalove was inspired to create the space after she and a few other yogis found themselves congregating in the studio to get work done—which turned out to be "really productive, creative, and enjoyable," she says.
The space boasts an aromatherapy bar with essential oils for energy, distressing, and creativity, plus a constant supply of "brainfood" for anyone who gets hungry. Throughout the day, workFlow offers two 15-minute meditation breaks and an hour-long yoga class. Monthly membership costs $90, and includes access to all workFlow spaces: the quiet upstairs work room, downstairs lounge, private call rooms, and meditation room.
workFlow. 1450 P St., NW; 202-462-3569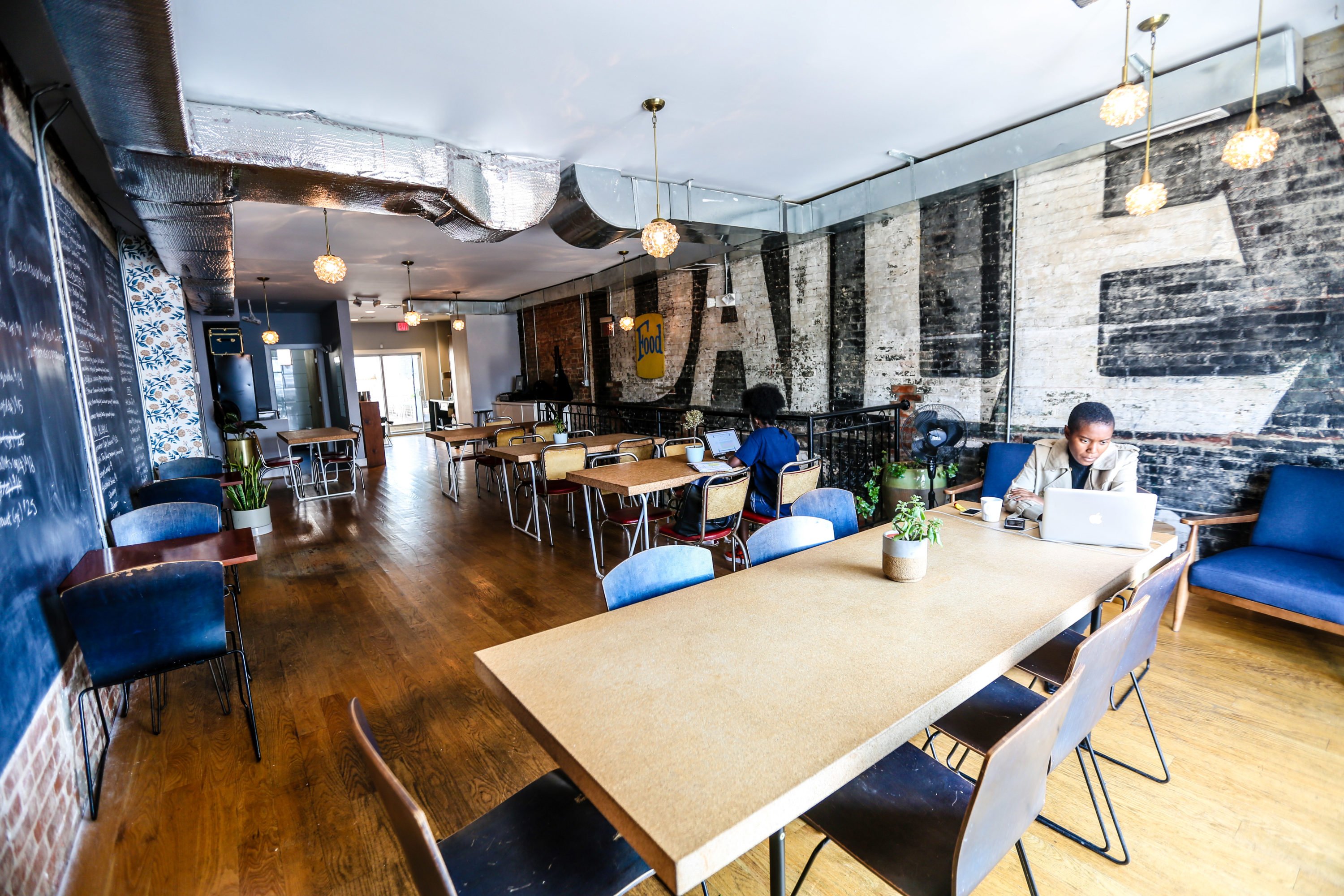 Looking for a cozy place where you'll always have a seat, an outlet, access to super strong wifi, and unlimited coffee? Locale offers that, even to those who don't want to commit to a monthly membership. The idea originally started with what is now Locale Workroom, a space that can fit up to eight people at a communal table and on a couch, and feels more like a comfy living room than an office. But when the owners found a new, larger spot on H Street, they converted that original space into a rental spot for pop-ups, meetings, or other events.
The new H street location, Locale Workplace, "fills the gap between a coffee shop like Big Bear or Maketto, and a big corporate-type workspace like WeWork," says co-owner Alison Beshai. An added bonus? It's located above Sally's Middle Name, which offers a lunch menu on Wednesdays through Fridays exclusively to Locale members. That partnership also extends to various lunch and cocktail events hosted by Locale as built-in networking opportunities. Monthly membership, which includes those networking events, costs $200, while a ten-day pass is $175, and a day pass is $25.
Locale. 1320B H Street NE; 202-798-2470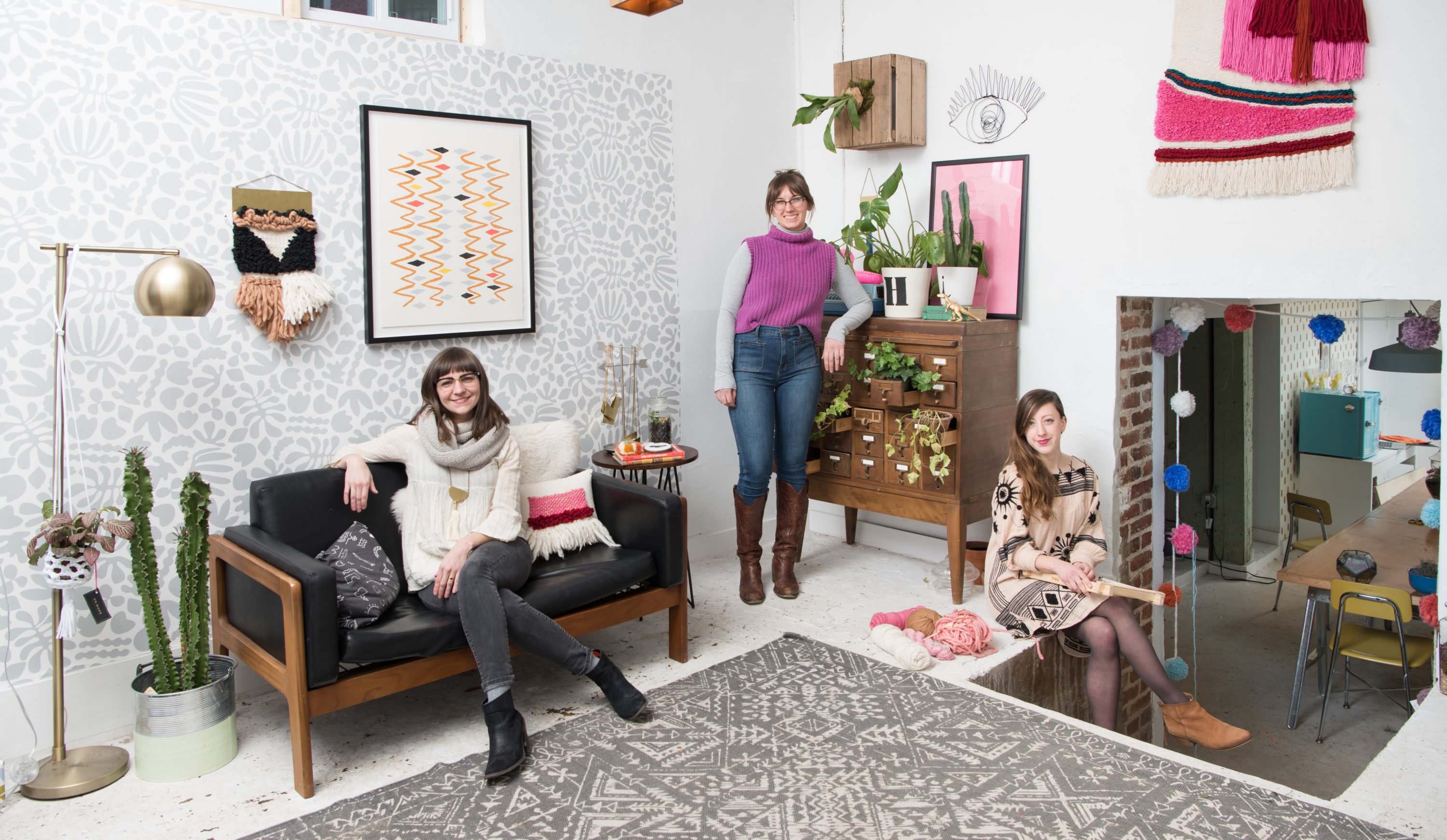 For creatives looking for a spot to hone their craft, the Lemon Collective (previously the Lemon Bowl) is a shared studio space that doubles as a retail store. Co-founder Linny Giffin talks about the founders and members: "We're all woman pursuing different realms within the creative world and running our own businesses. So The Lemon Collective allows us to facilitate artistic relationships with other women creatives." In many cases, those relationships have allowed for Collective members to receive opportunities for outside commission work, too.  
Membership, which costs $150 per month, includes round-the-clock access to the space. Members are also encouraged to teach classes to artist hopefuls and sell their products in the collective's shop—with proceeds going back to the artist. Outside of business hours, the Lemon Collective is an event space and home to all sorts of DIY workshops. Fun Fact: One of the founders of the space, Kathryn Zaremba, played Michelle Tanner's friend, Lisa Leeper, on Full House.
The Lemon Collective. 3015 Georgia Ave., NW; hellolemoncollective@gmail.com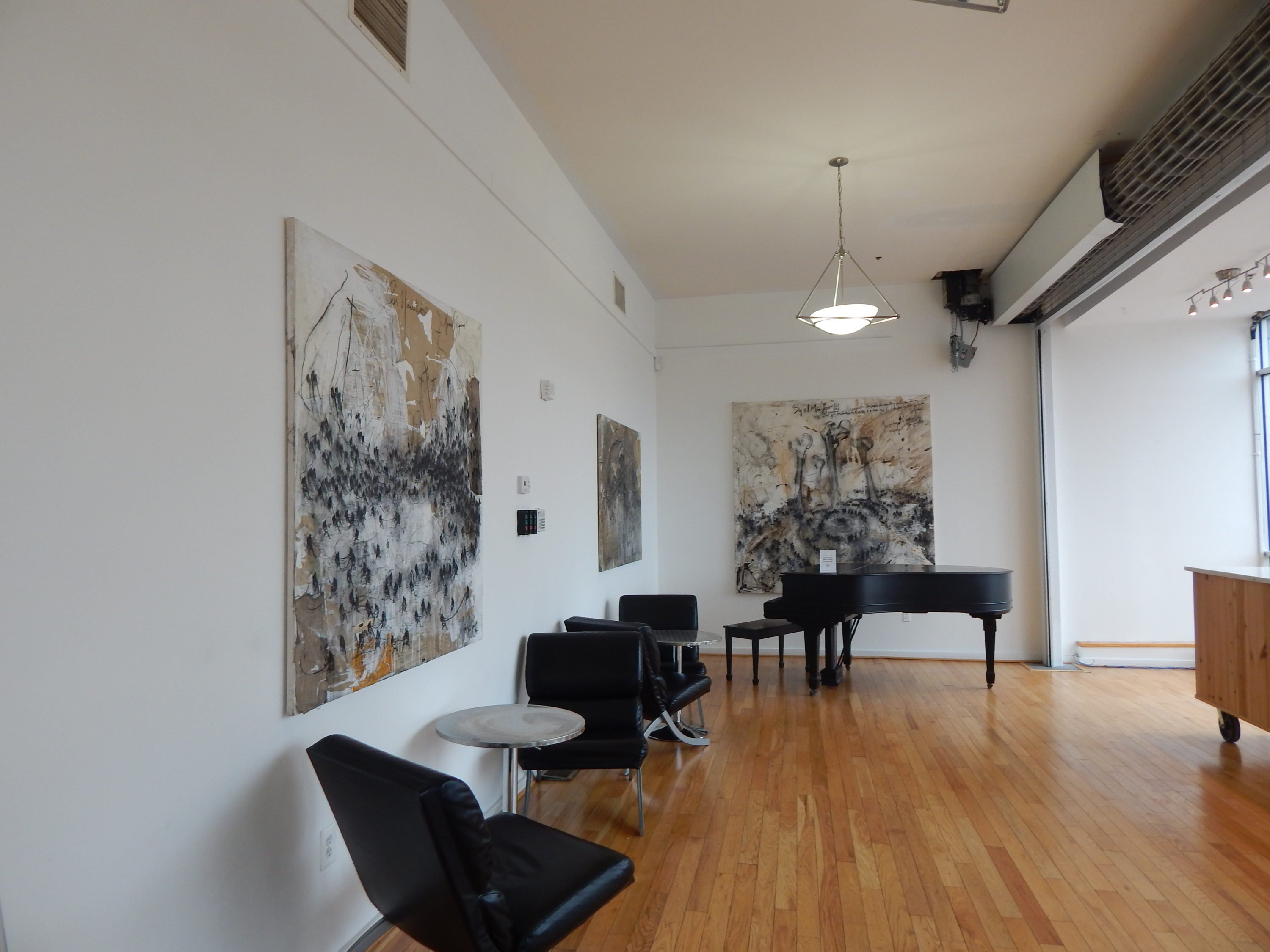 A conglomerate of art exhibitions, boutiques, independently owned shops, a lounge area and a café, Anacostia Arts Center was created in 2013 to support the economic development of the neighborhood. But, over the past couple years, the lounge area—a space you pass through to get to the rest of the building—has morphed into a co-working spot.
"People started using it as a hang-out place first, and then once they discovered the free wifi, they started bringing in their laptops. You'll sometimes see artists sketching in here, too," Camille Kashaka, the center's director, says.
The room has huge bay windows and skylights, and on the walls, artwork from rotating exhibits, making it an inspiring environment for getting work done. You can stop by anytime during business hours to use the space for free, and the in-building café sells coffee, tea, and snacks.
Anacostia Arts Center. 1231 Good Hope Road, SE; 202-631-6291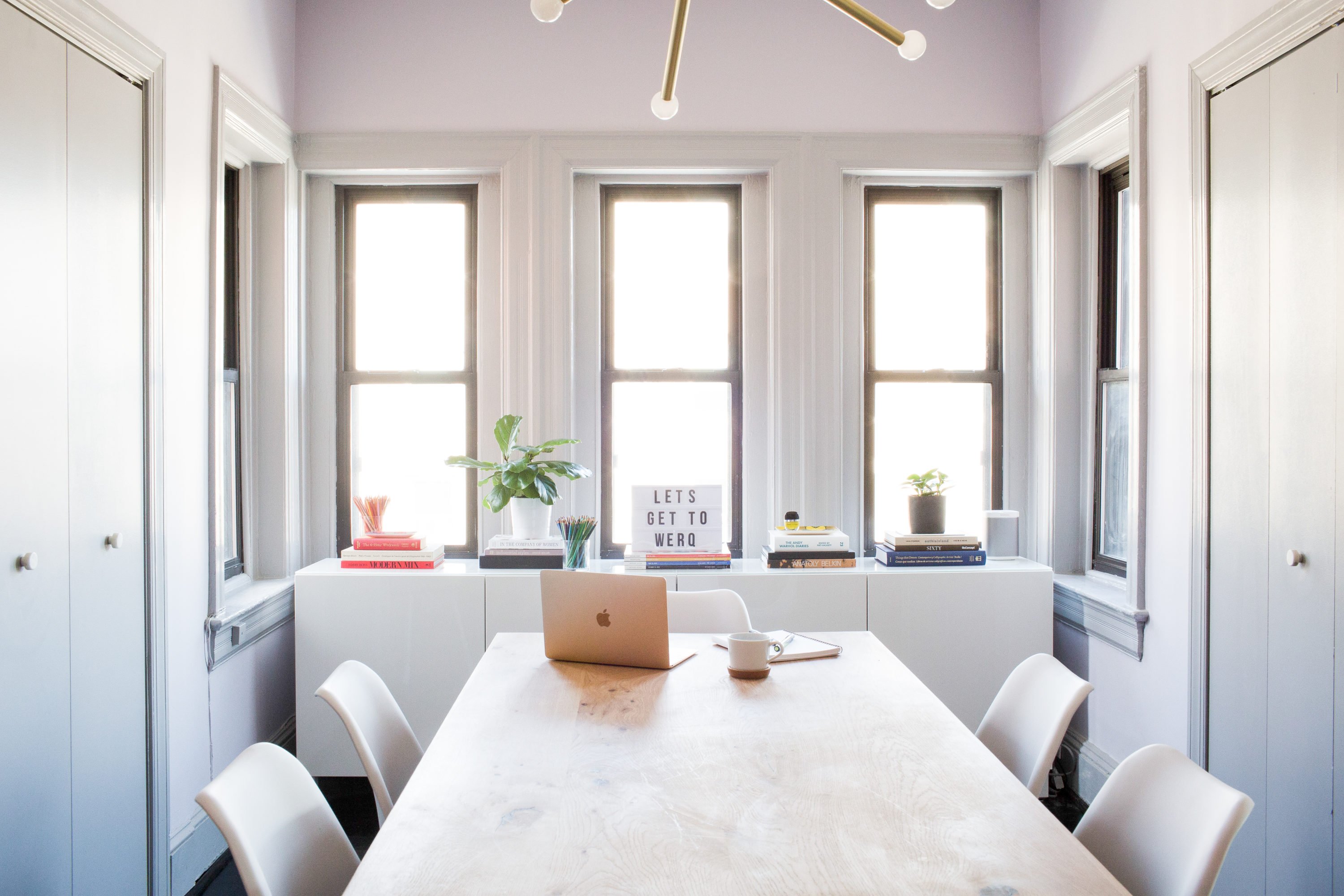 If you combine a home, an art studio, and a co-working and events space all designed with women in mind, you get BUREAU, a new spot that opened this past April in Adams Morgan. It's the creation of interior designer Kerra Michele Huerta, who used to love working from home, but also didn't so much like being around the "distractions of home, like laundry," she says.
The space has a main co-working area with a few tables and desks, a conference room with a TV, and a small lounge room with couches—all of which sport pastel and neon colors (a combination Huerta calls "feminine and bright, but not precious"). All the features of the space—the light fixtures, floral wallpaper, and art installations—were designed by local women artists, part of Huerta's goal to support enterprising women creatives in the area. BUREAU hosts events catered to women entrepreneurs working in fields like marketing, finance, and social media.
The overall femme take on the space came about "because I think a lot of women (myself included) don't feel comfortable in those huge, cavernous co-work spots like WeWork," Huerta says. "Nothing against WeWork, but it kind of felt like a frat house when I was there, just because it's a lot of men in tech startups. So with BUREAU, I was aiming to create a feminine space—a well-designed loft studio where women can be both productive and comfortable." Monthly membership starts at $50 and goes up to $550, depending on the number of days you'd like access to work in the space, bring guests, or host private events. 
BUREAU. 1800 Wyoming Ave., NW #200; 202-870-3303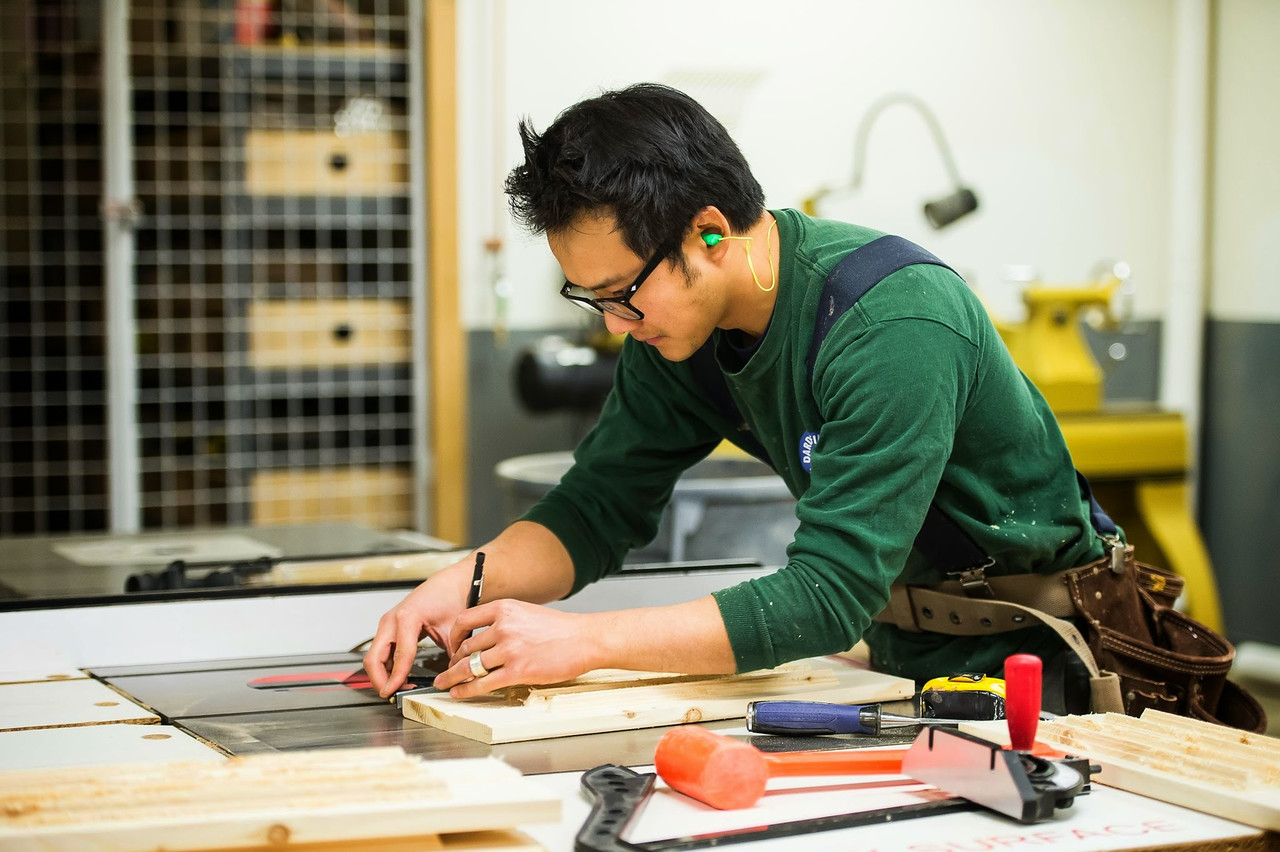 For the crafter, the tinkerer, or anyone with a knack for innovation, this collaborative makerspace is your heaven. Different from other spots on this list, TechShop identifies with the "maker movement," which is all about people sharing ideas, tools, and other resources to further their own creative projects.
"The real value of the space is the community of members," says manager Jade Garrett. "You'll find people using the lasers to work with fabric, or using the water-jet to cut through layers of rubber to make shoes. One guy even started a tea company after making his own equipment to put honey into K-Cups using a 3-D printer. And then you'll see cross-pollination between these people, which is the most amazing part." 
All of TechShop's equipment—over $1 million worth of 3-D printers, laser cutters, table saws, and other tools—is available for members to use, and employees called "Dream Consultants" are on-hand to help with everything from ideation to construction techniques. Monthly membership costs $150. TechShop employees offer training on any equipment that you don't have prior experience using.
TechShop. 2110-B Crystal Dr., Arlington; 703-302-8780