Starting Friday, you can walk into a giant snow globe at National Harbor. The new events and concert venue, called Harbor Dome: Summer Snow Globe, is a large, translucent geodesic dome. More specifically, it's a spherical structure braced by a skeleton of pentagon-shaped metal and covered in clear, marine vinyl. The inside is temperature-controlled and equipped with snow-machine technology that showers the whole place with flakes every few minutes.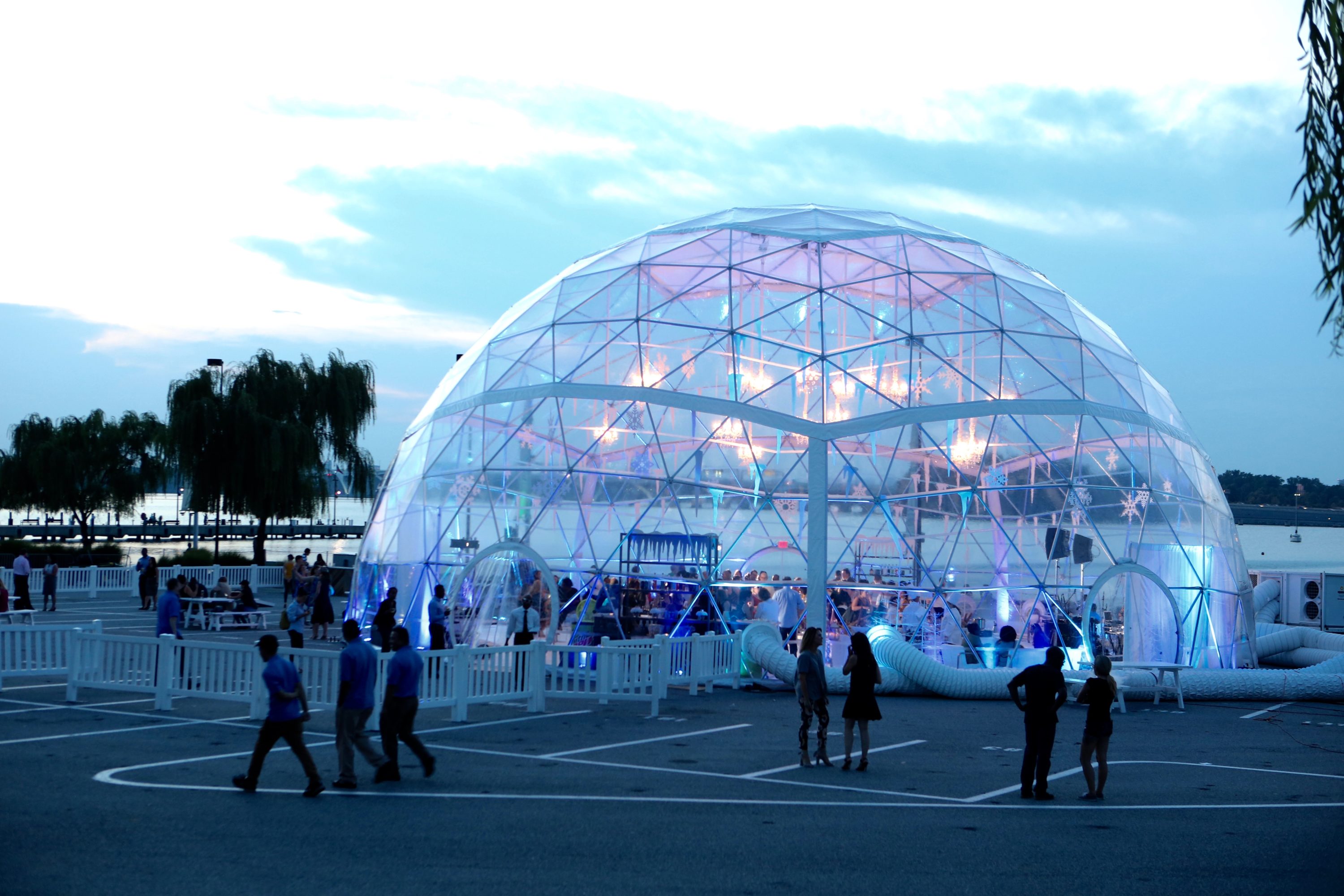 Rachel Ball, National Harbor's director of events and business development, says she developed the idea for the venue after seeing the glass dome structures at Amazon's headquarters in Seattle. "It was important to me that the dome fit at least 500 people," she says, "and also that it was clear. We have such incredible views of the Potomac here that to enclose people in just another indoor tent space was not the vision."
Instead, with the help of Oregon-based Pacific Domes, Harbor Dome was born.
As for the snow, Ball says the idea came hand-in-hand with the dome. "I was in a playful mood," she says, "and I was thinking about what I would have loved as a child, but could still relate to and appreciate now." Another consideration: the DC summer heat.
"I was thinking, 'How, with this new venue, can we get some relief from the crazy humidity we're experiencing?'" Ball says. "And, of course, it's got to be cold in a snow globe." Kept at 58 degrees—which warms to about 63 when the venue is at max capacity—the Harbor Dome will be chilly, but far from frigid. 
The snow itself, while cool to the touch, isn't actually watery or icy. According to Ball, it's a non-chemical solution that disintegrates in the air, so it won't stain clothes or create a wet mess on the floor. Outside the venue, on a fake-snow-covered lawn that fits an additional 300 people, you can play snowball corn hole.
And the snow theme continues with the drinks menu, too: Gina Chersevani from Buffalo & Bergen will be curating cocktails, including boozy snow cones and a specialty drink made with Mountain Dew White Label, one of Harbor Dome's sponsors.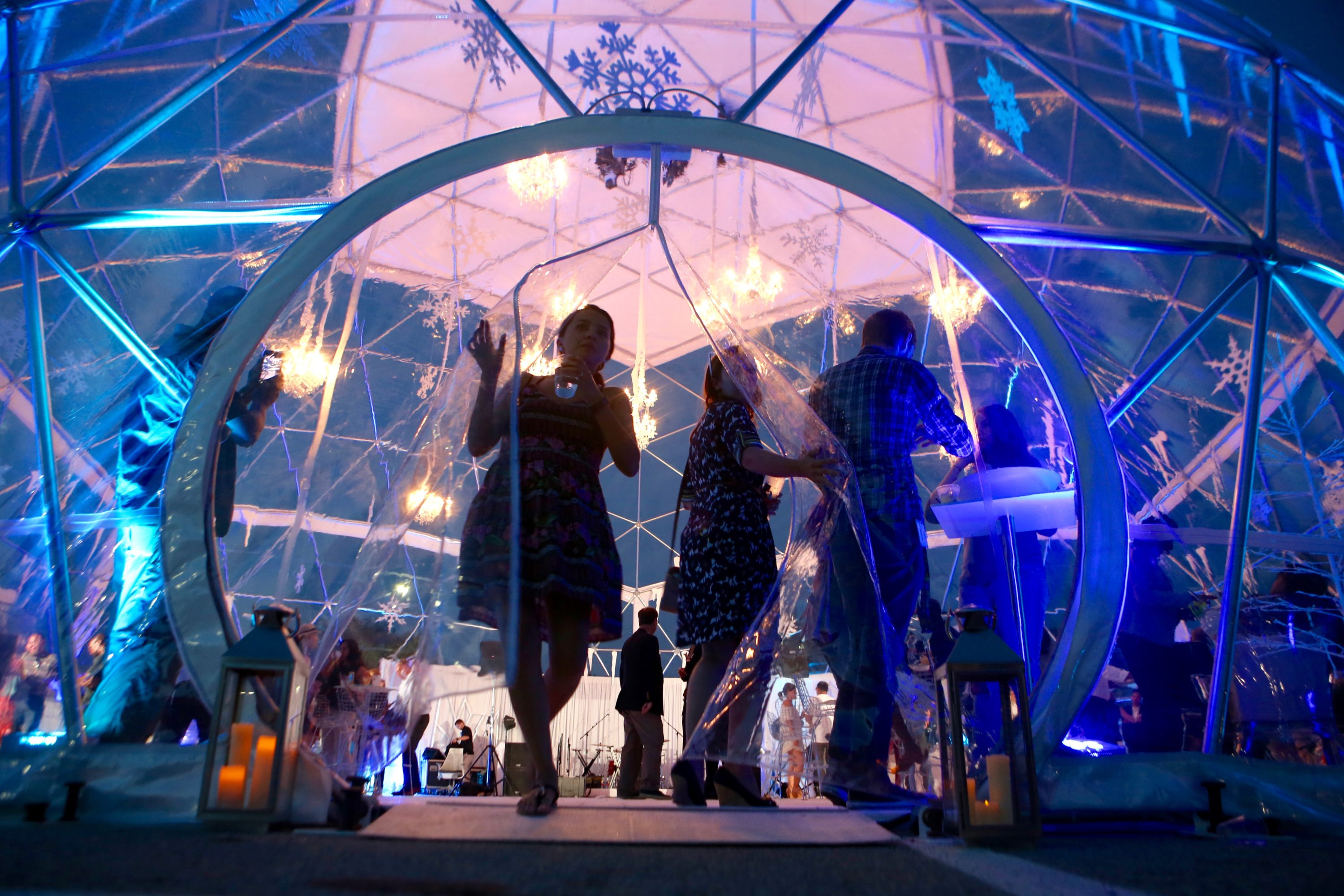 The venue will be open for the next three weekends, from 5 PM to midnight on Thursdays and Fridays; noon to midnight on Saturdays; and noon to 6 PM on Sundays. While there will be music every night, a few live performances are planned for the first two weekends: White Ford Bronco on Saturday, Magic Giant on Sunday, and Sir Sly on August 26. The entry fee is $10 most nights, and $25 for concerts.
In colder months, Ball says the dome will turn from a faux-winter wonderland into an unseasonably tropical oasis. Ball envisions a beach theme in February with real sand and "waves of some sort, although we're still working out the logistics," she says. Other ideas for future uses include a bio-dome theme where the space is transformed into something like a botanical gardens, and a dome configuration that accommodates kids.