Are you tired of going to sleep underneath the confines of a ceiling every night? Looking for a way to enjoy the great outdoors year-round? Already preparing for the next solar eclipse? Look no further than Brightwood, where there is currently a roofless house on the market for half a million dollars.
According to the listing, which was posted by DC agency Real Living at Home, interested buyers are looking at "a rare opportunity to own on a very desirable block in Brightwood." It also stipulates that "the property will require finishing," but doesn't mention the lack of roof.
Brian Galvin, a real estate agent with the company, says that the current owners gutted the property and put together preliminary drawings before opting to put it up for sale. "Sometimes you have to make tough decisions," he says of the owners, who were juggling other projects at the time.
DC property records indicate that building was purchased by an individual with an address that corresponds with Taja Investments, LLC in 2015.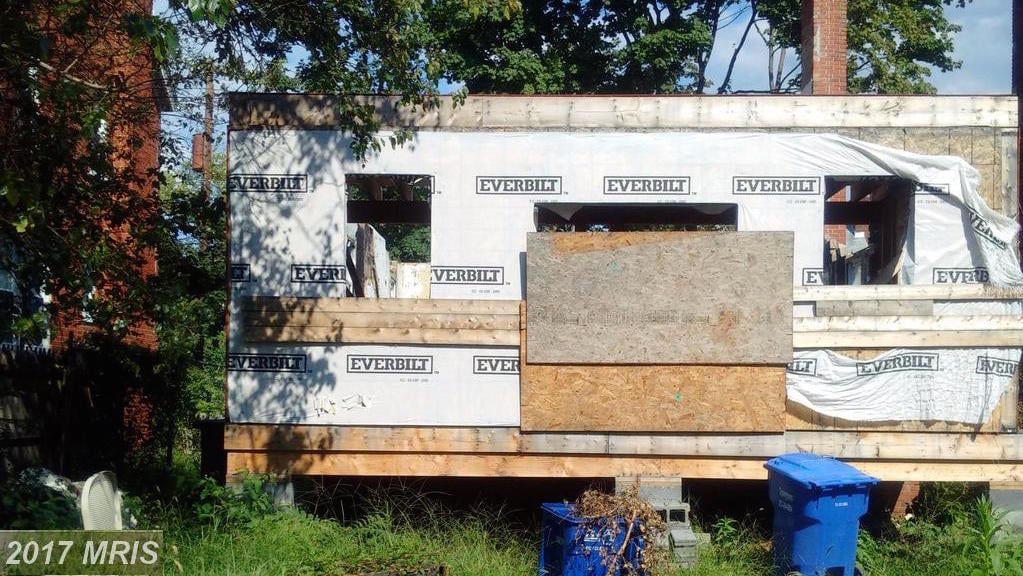 Taja Construction (a contractor listed at the same address as Taja Investments) made local headlines in 2012 when a local blogger from the site Frozen Tropics posted a series of tweets complaining about the developer. Taja's Yelp page includes a litany of gripes from two people who say they had dealings with the company: "Should it rain on the inside of a newly constructed home?" one asked. 
According to the records, the Department of Consumer and Regulatory Affairs issued a stop work order on the Brightwood building for "illegal construction/working without a permit" in July of last year. The property went on the market just three days ago.
Michael Watson of Taja Investments, LLC did not return requests for comment.
Whatever the owners' reasons for abandoning this Brightwood project, they'll turn a profit if they sell the property at its current listing price–when they first bought it in October of 2015, they paid $332,168.