The first home that Masters of Flip stars Dave and Kortney Wilson ever flipped was their own—out of total necessity. The house had flooded while they were spending Christmas in their native Canada because they couldn't afford to keep the heat running. At the time, they were holding two mortgages, having purchased their dream home expecting to sell their old one right away. Both country singers between record deals, they'd just had their first son when the market took a turn for the worse.
Little did they know, that first flip would be the start of a new joint career. It was at the suggestion of their realtor that they sold their second home—and when they made $25,000 on that project, they were hooked on flipping. Two years ago, HGTV hired the Wilsons to host Masters of Flip, in which they seek out real-estate disasters in Nashville and turn those properties into stunning family homes (while majorly increasing their market values).
Now in the middle of production for the show's third season, the Wilsons are planning a trip to Chantilly, Virginia for this year's Capital Home Show at the Dulles Expo Center from September 22 to 24.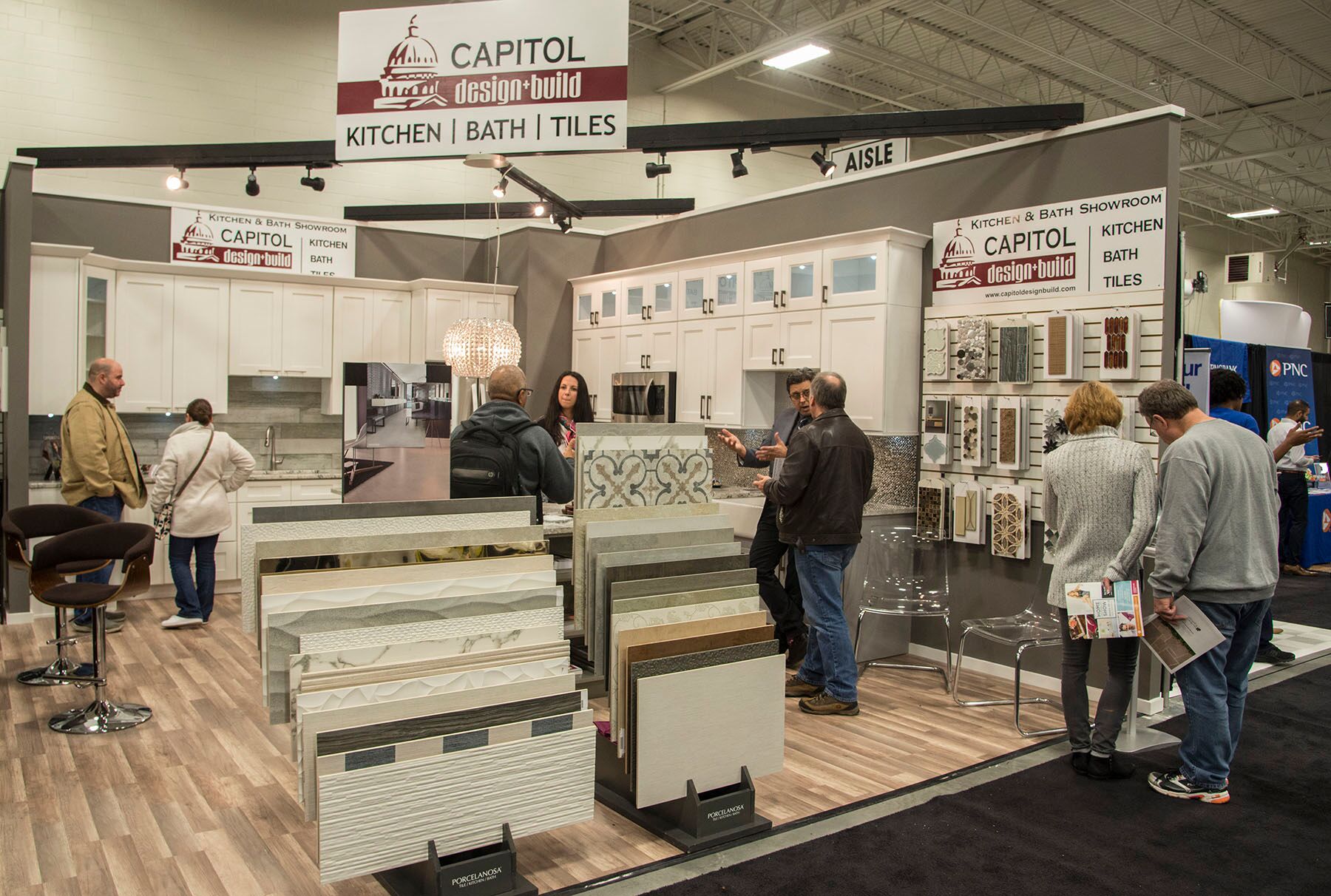 The show features a 1,400-square-foot design showroom decked out with the latest in home decor, a series of hands-on workshops, and a 7-foot-high geodesic garden dome structure. On the main stage, experts in everything from curb appeal to budget-friendly design will offer their advice. The Wilsons will be presenting at 1 and 4 PM on September 23.
This is the celeb couple's first time at the Capital Home Show, and both are excited to share their best tips and tricks for adding value to your home. "At the end of the day," Kortney Wilson says, "there are things we can all do to our homes that we can enjoy now and that pay off later, if it comes time to sell. So why not do them now?"
One modification Kortney Wilson's especially fond of is accent walls. "Wallpaper is coming back with a vengeance right now," she says, "so I've uncovered a few peel-and-stick products that make it really easy to do yourself." Also on the agenda is a discussion about lighting, which she says is an often overlooked, but easy way to transform a room.
The Wilsons' presentation will stick mostly to projects that can be accomplished in a weekend, rather than large structural fixes or costly whole-room renovations. "We're also going to talk about some boring stuff that I'm going to make really exciting," Dave Wilson says, "like insulation, windows, just a few quality products that seem like little upgrades, but are really worth it in the long run."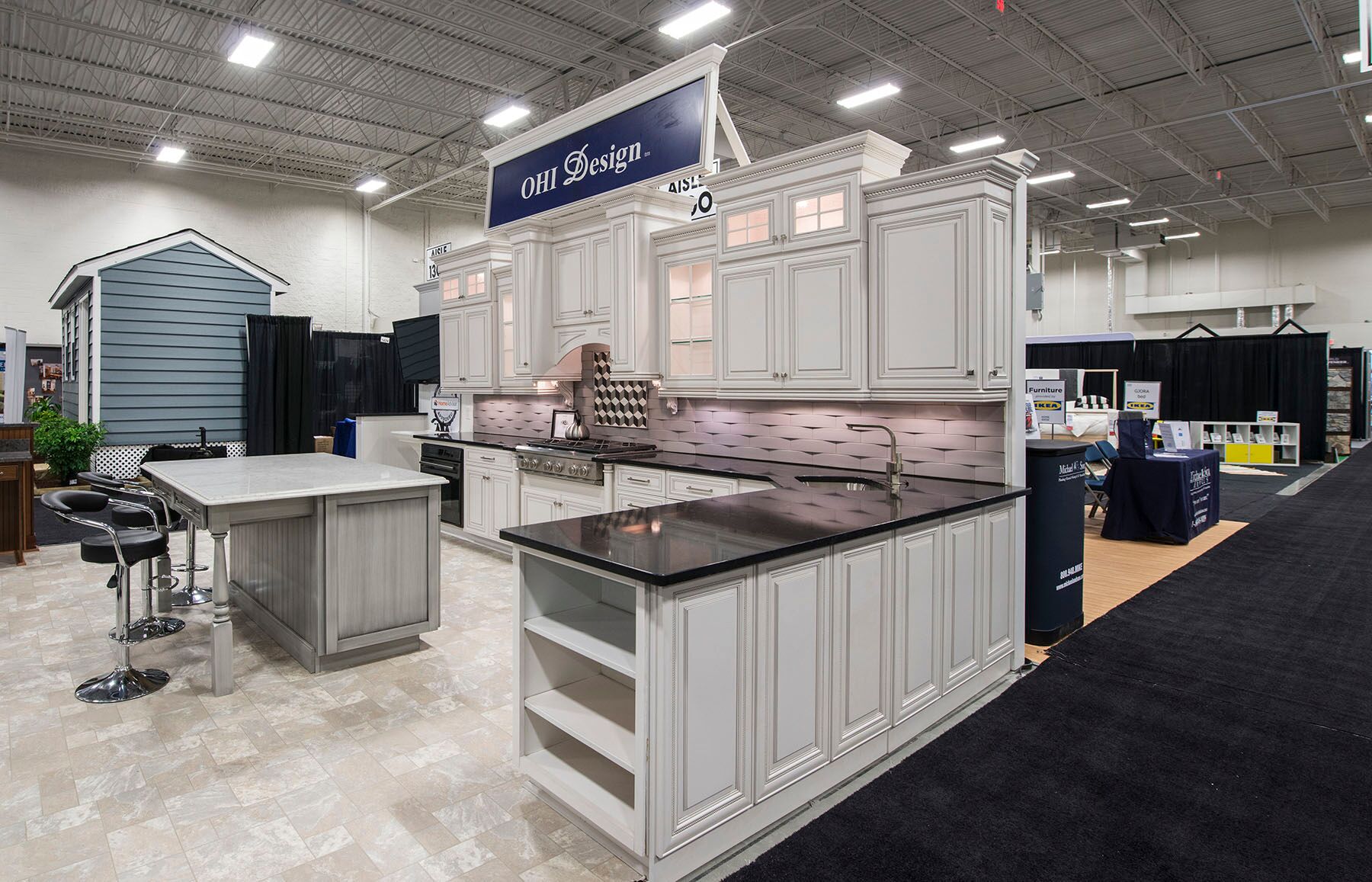 Although the Wilsons are quick to say how lucrative a well-executed home flip can be, they do have a few words of advice for those looking to emulate their success.
"People always say location, location, location," Kortney Wilson says. "But it actually does matter. If you're even a bit concerned about a certain area's market turning, you shouldn't go there for your first flip. Choose an area with a market that's solid, so it's less of a risk."
"And start small," Dave Wilson adds. "Don't go all in and take things down to the foundation when you're doing your first flip. Also, make sure you're surrounded by a great team. You need a great real-estate agent, a great contractor, and people who can design and get you to the finish line."
See Kortney and Dave Wilson on the main stage at the Capital Home Show on Saturday, September 23 at 1 and 4 PM.