After nearly a decade of planning and building, the redevelopment of Capitol Hill's Hine Junior High School across from the Eastern Market metro is almost complete. Its anchor retail tenant Trader Joe's opened this morning, a 156,000-square-foot office building is done, and an apartment building with 34 affordable units is already occupied.
The project's two market-rate apartment buildings, called the Residences at Eastern Market, will be the final piece to finish. Though they won't be ready for move-ins until late October, we got an early look inside—and you won't find any micro-units here. Developers EastBanc and Stanton have taken the project in the opposite direction of most of DC's rental market. Their 128 units include one-bedroom apartments that exceed 1,000 square feet, and three-bedrooms that top 2,000 square feet. As other new developments seek millennials who don't mind cramming into 350-square-feet, the developers here hope to appeal to families and empty-nesters as well, says EastBanc's Hope Richardson. Another reason for the units' size: Richardson says they were designed to potentially be condos, but the developers ultimately decided they wanted to hold onto the buildings rather than sell right away.
The square-footage and high-end finishes (Bosch kitchen appliances, Elfa closets, Waterworks bathroom fixtures) come at a steep price: Monthly rents range from about $3,200 to $10,000.
In addition to Trader Joe's, a preschool, JRINK Juicery, District Vet, Trickling Springs Creamery, and Antiochia—a locally owned boutique with bath and body products—will open at the project. The development's office building has one tenant so far, The Yard coworking space.
Here's a look inside the apartments: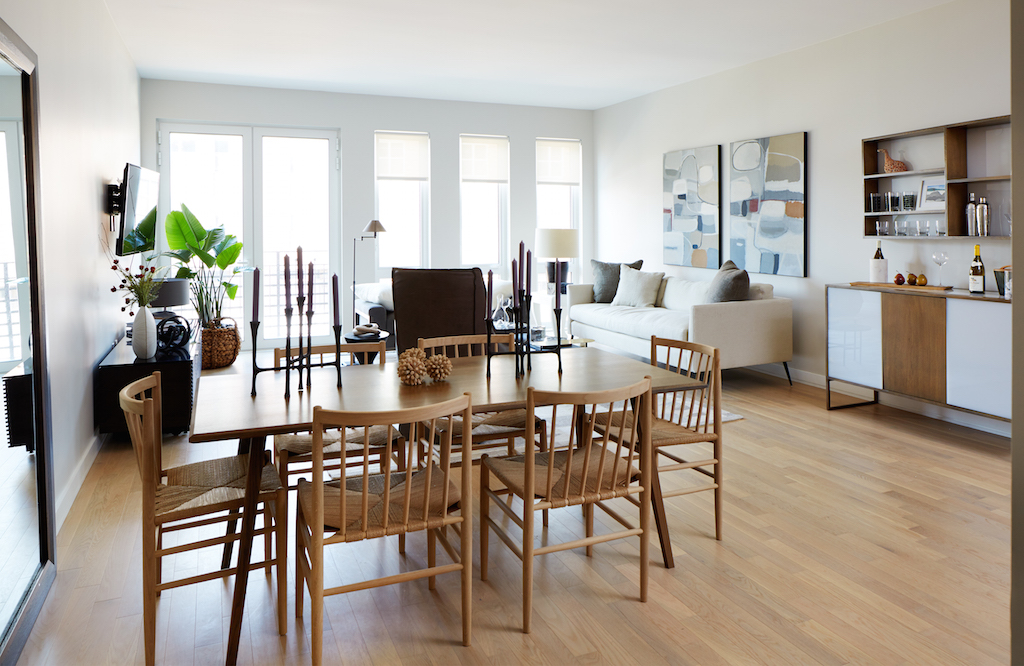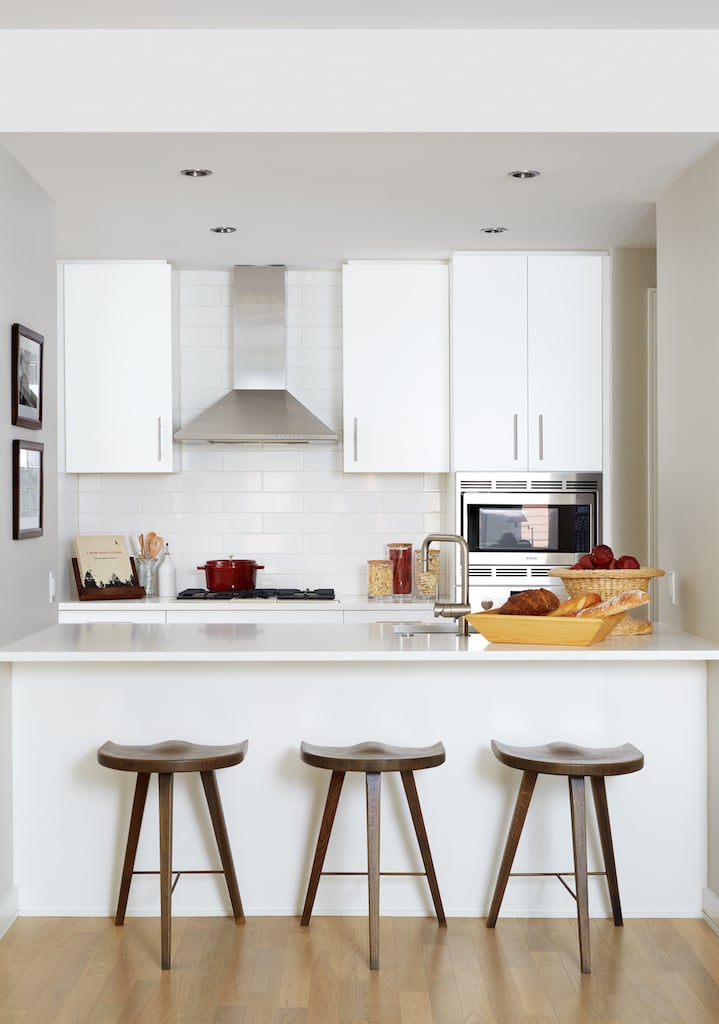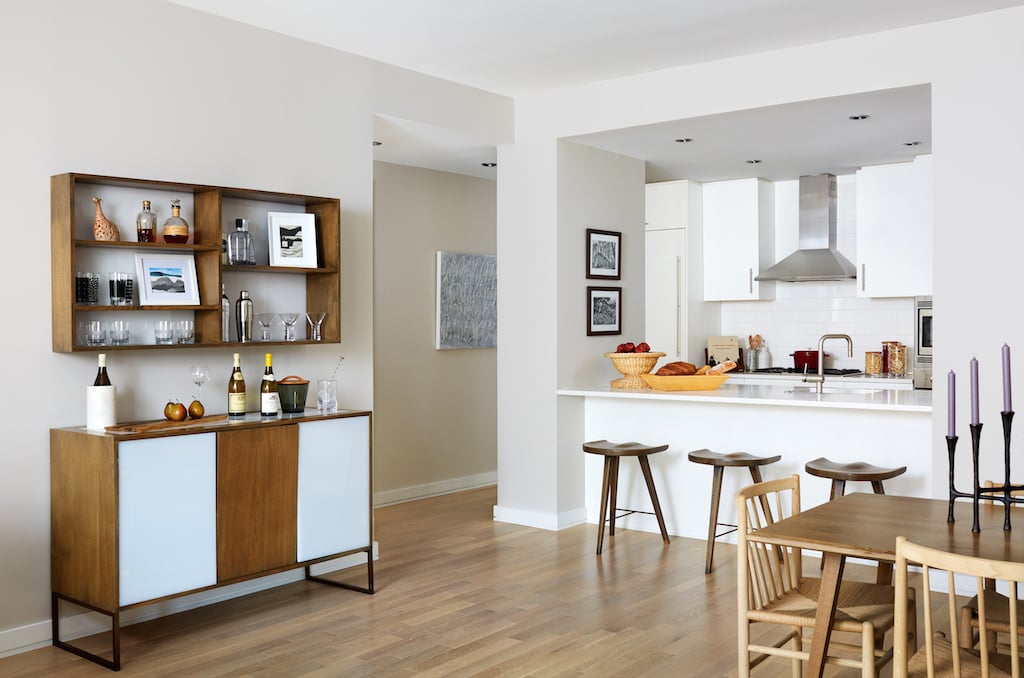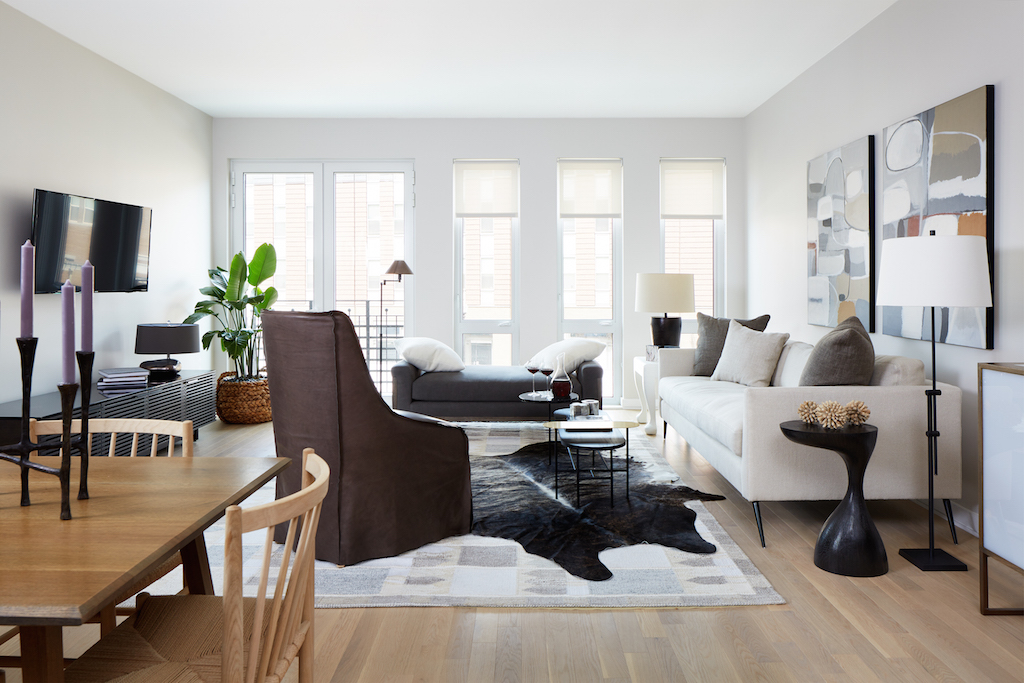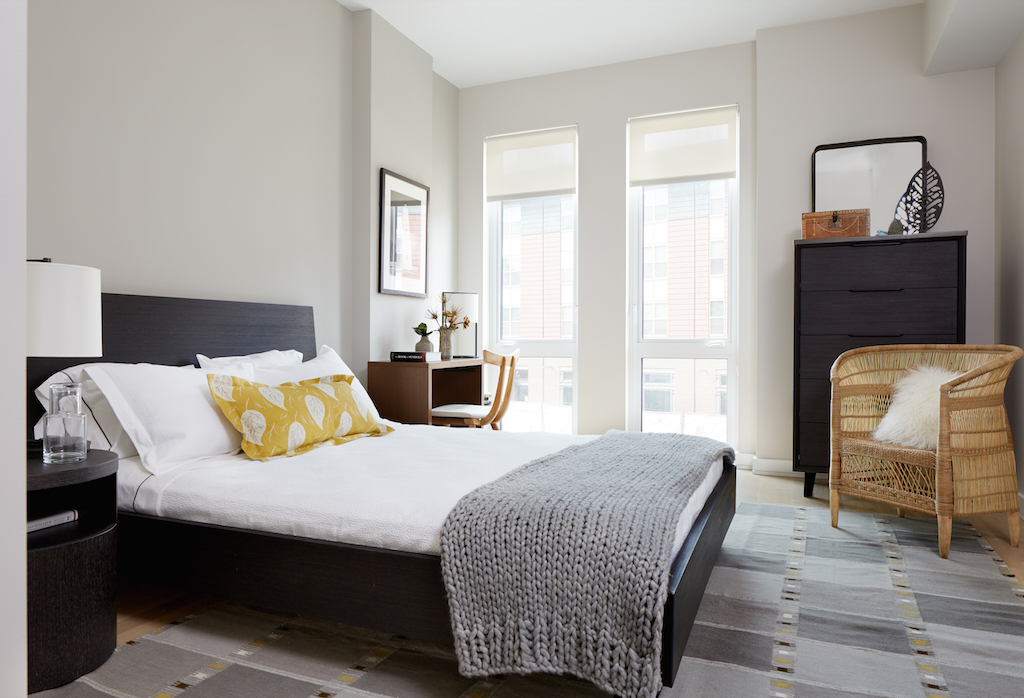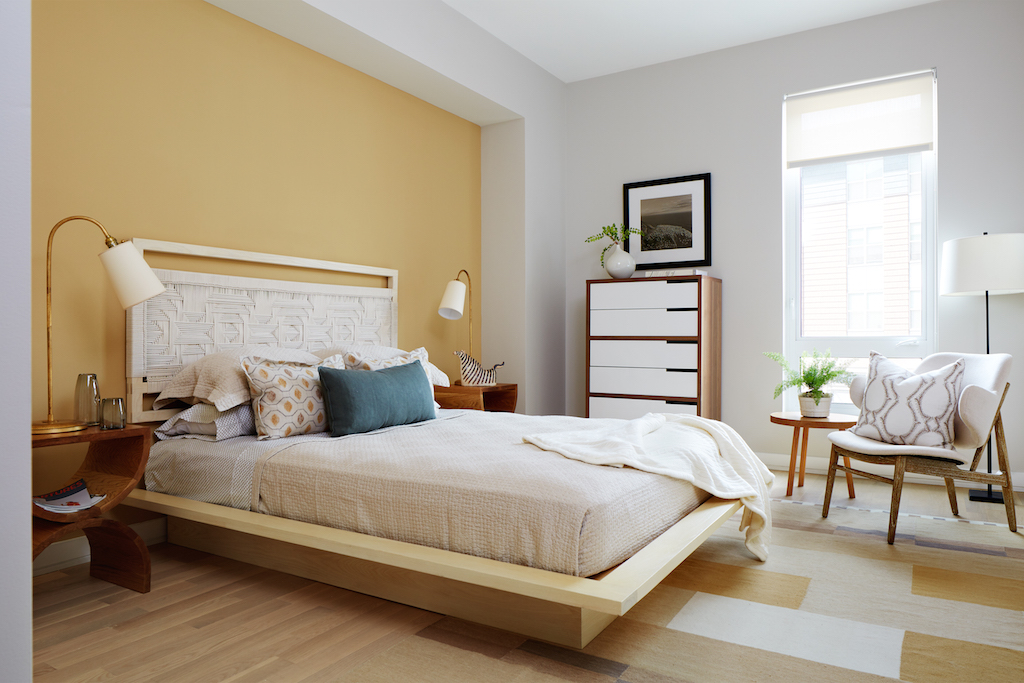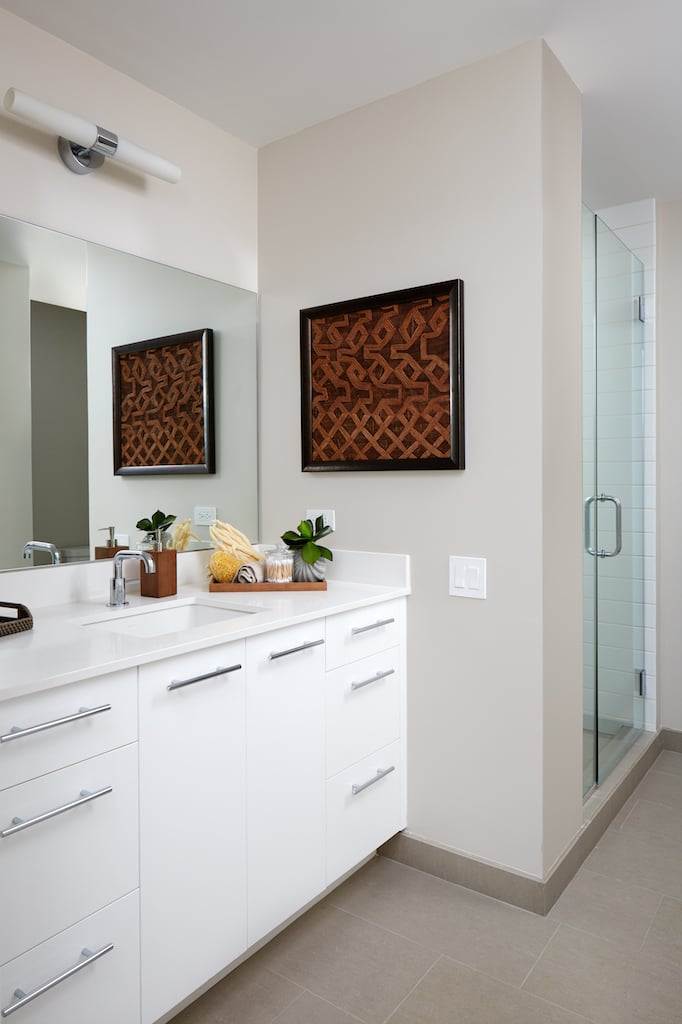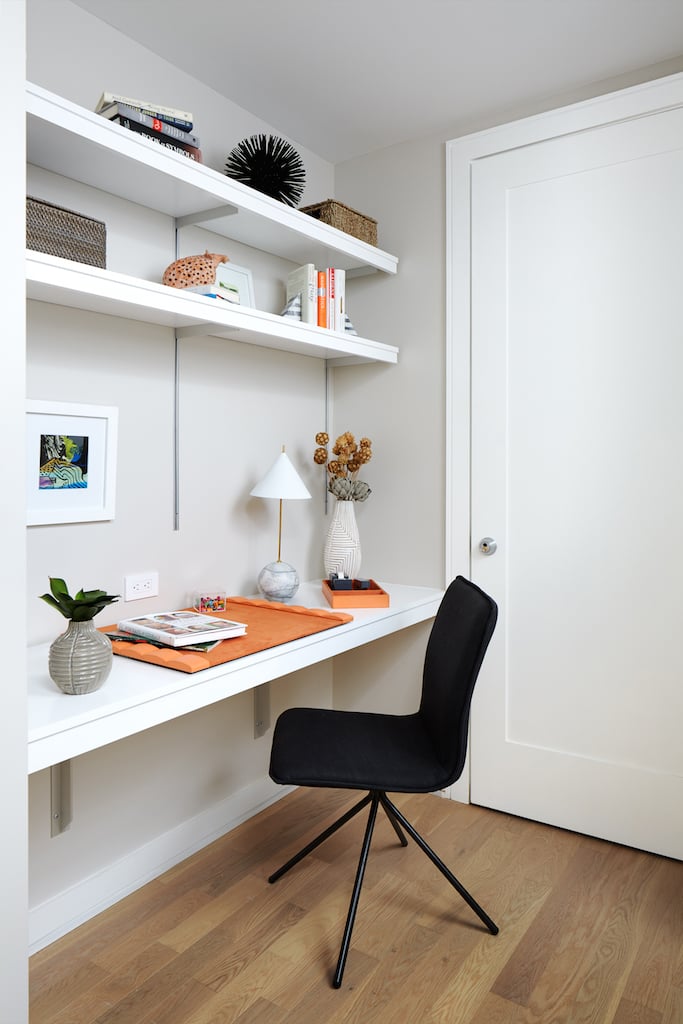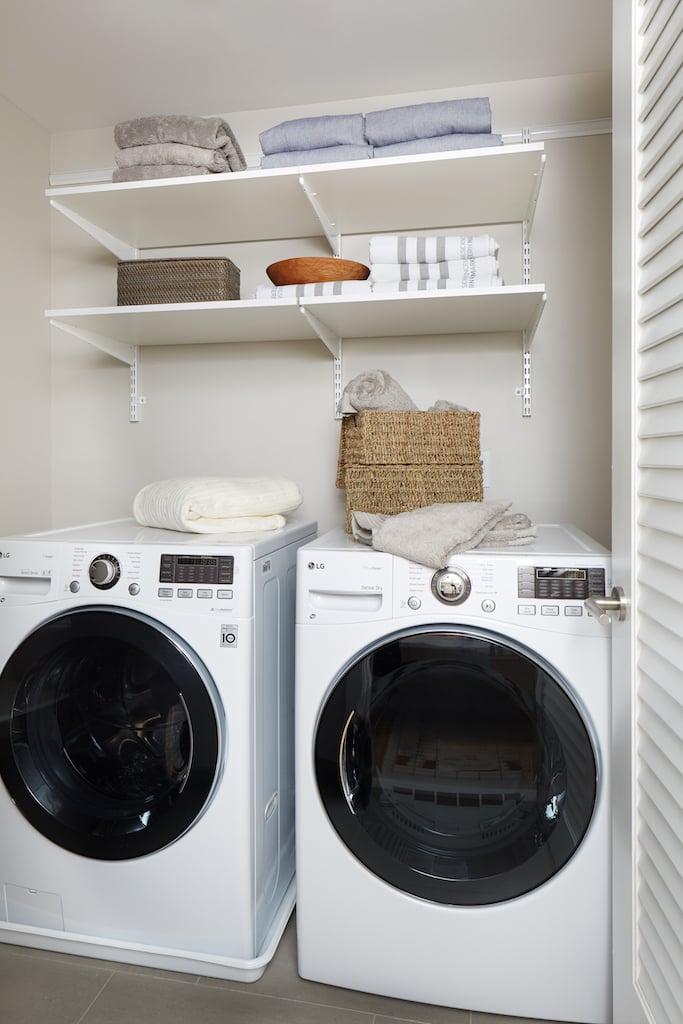 *This story has been updated. An earlier version misstated the number of affordable units in the development.