Not every relationship happens instantaneously, for some, love is slow and steady to grow. Take, for example, Pear Moraras and Phuong Vu: when they first met as shy undergraduates on a beach week at the University Of Virginia, the awkward co-eds barely spoke to each other, despite the fact that they were bunked in the same house the entire week. But years down the line, their relationship culminated in a vineyard wedding captured by Mayline Yu, complete with a Thai water ceremony and beautiful costume change that honored Vietnamese tradition.
Like B&G on Facebook | Follow B&G on Instagram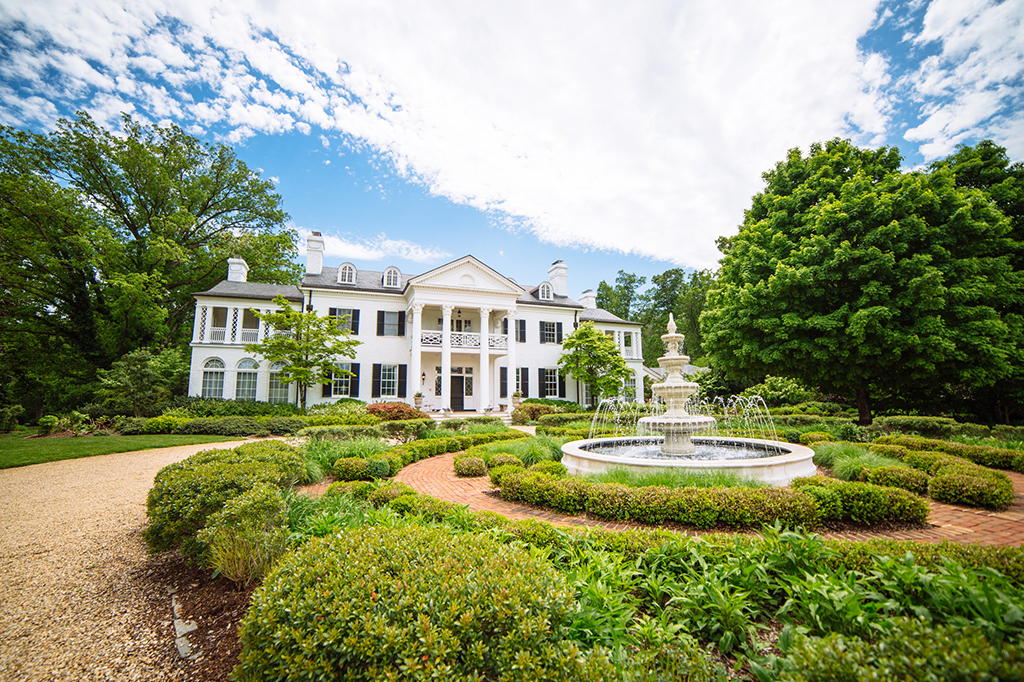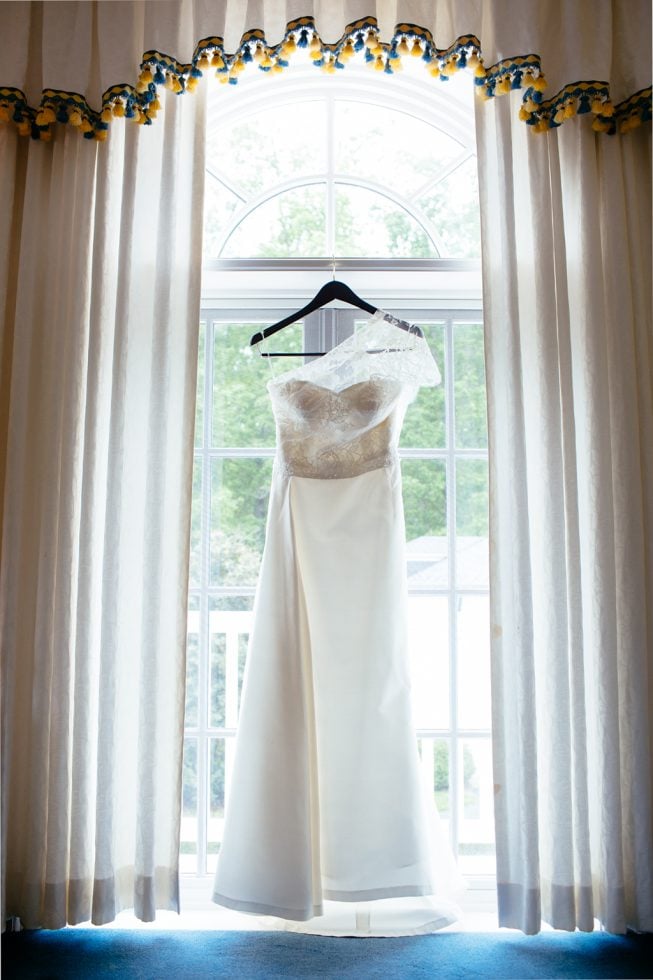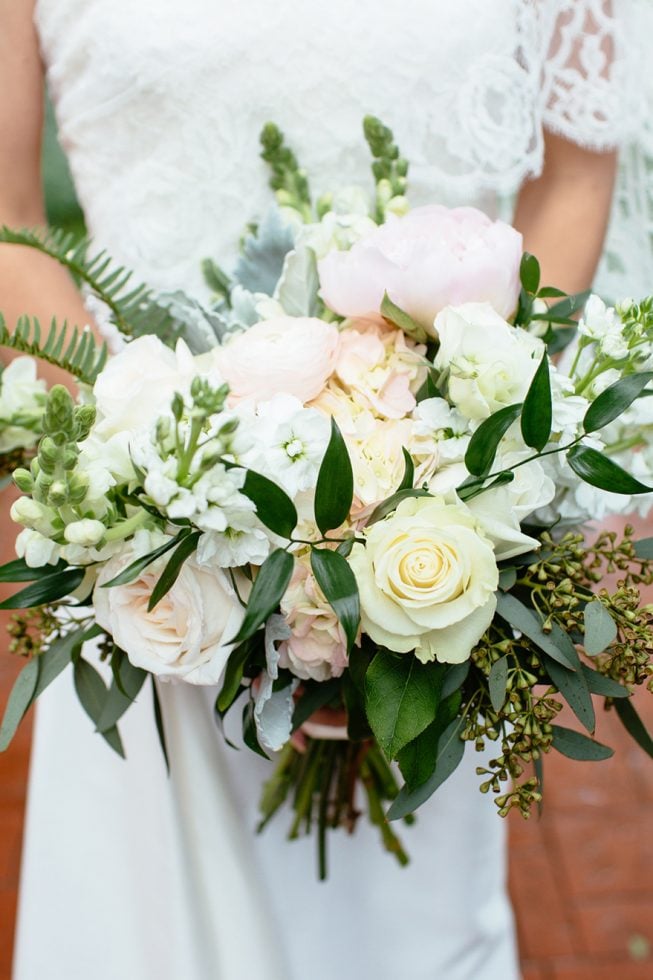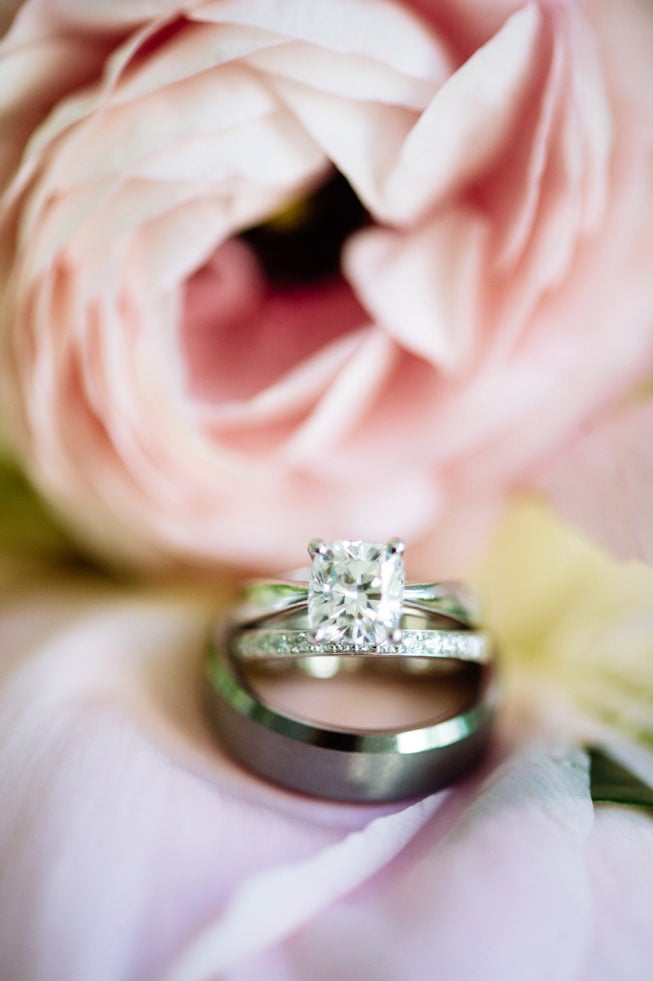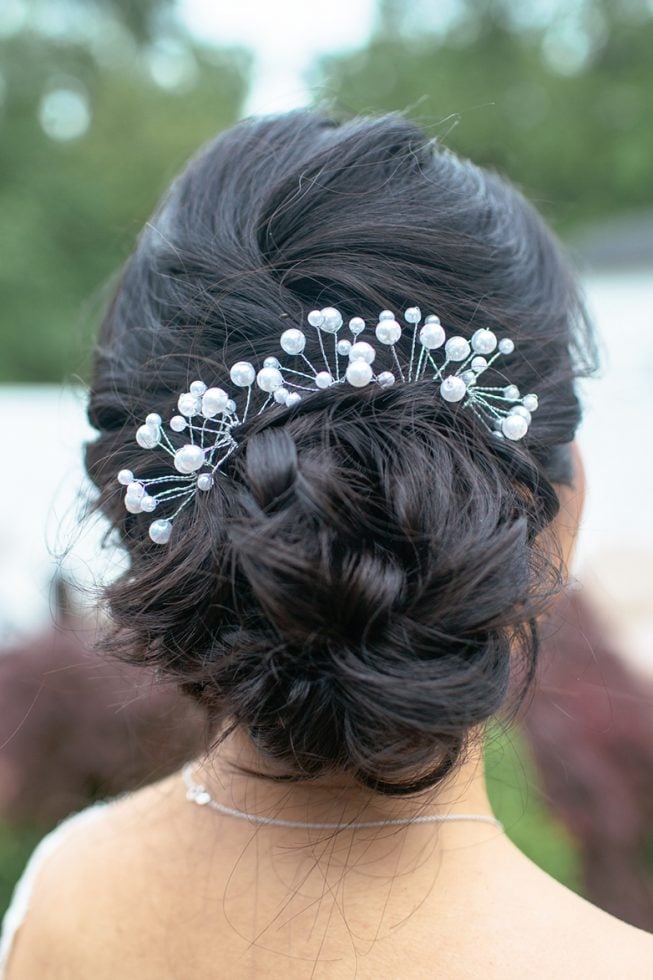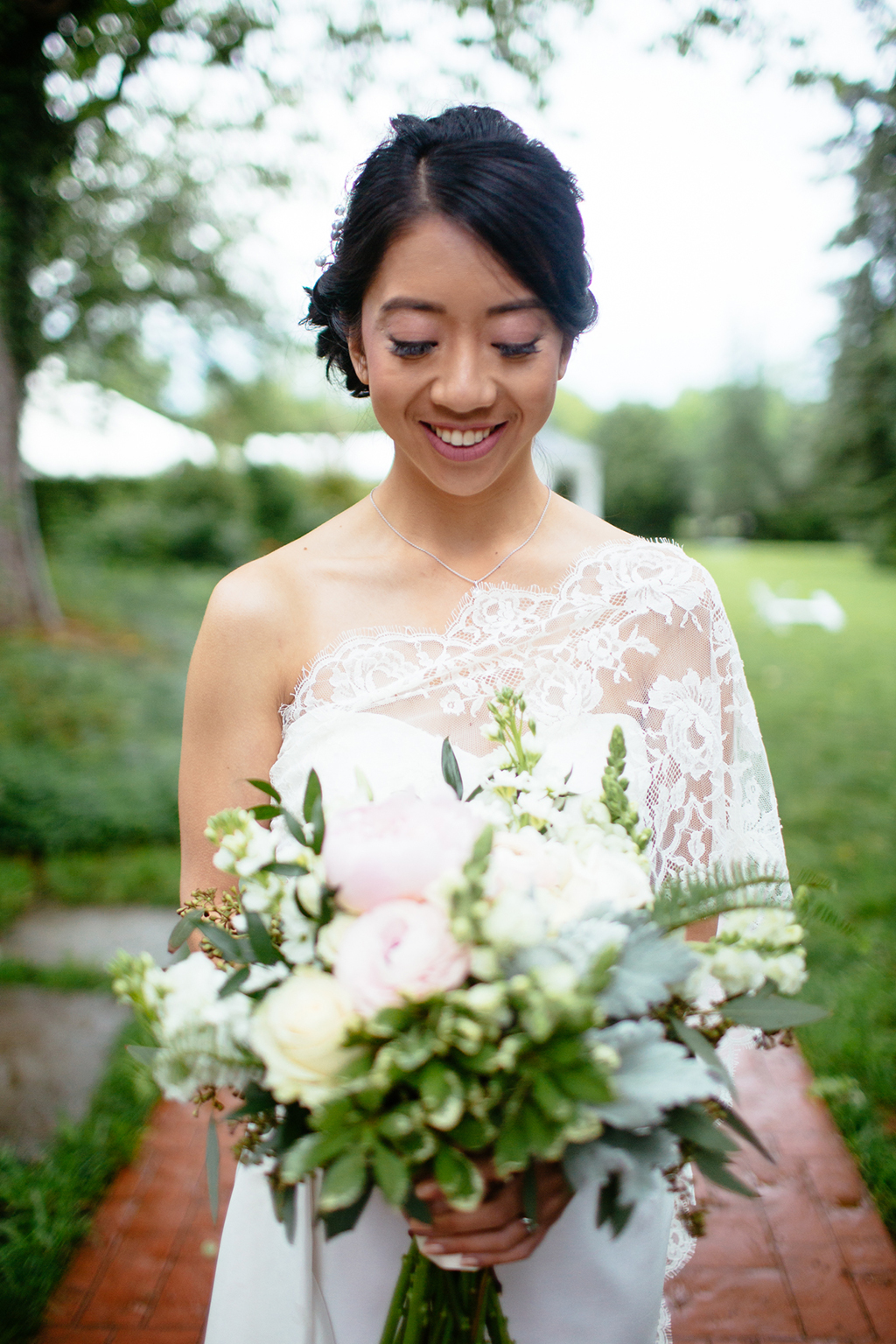 "Phuong was the quiet guy, and I was the very awkward first-year girl," says Pear of their first encounter during UVA's Vietnamese Student Association beach week in the Outer Banks. The shy co-eds didn't exactly hit it off, however, shortly after their trip a mutual friend of the two noticed their shared demeanor and mutual interests and, in the spirit of matchmaking, decided to reintroduce them to one another.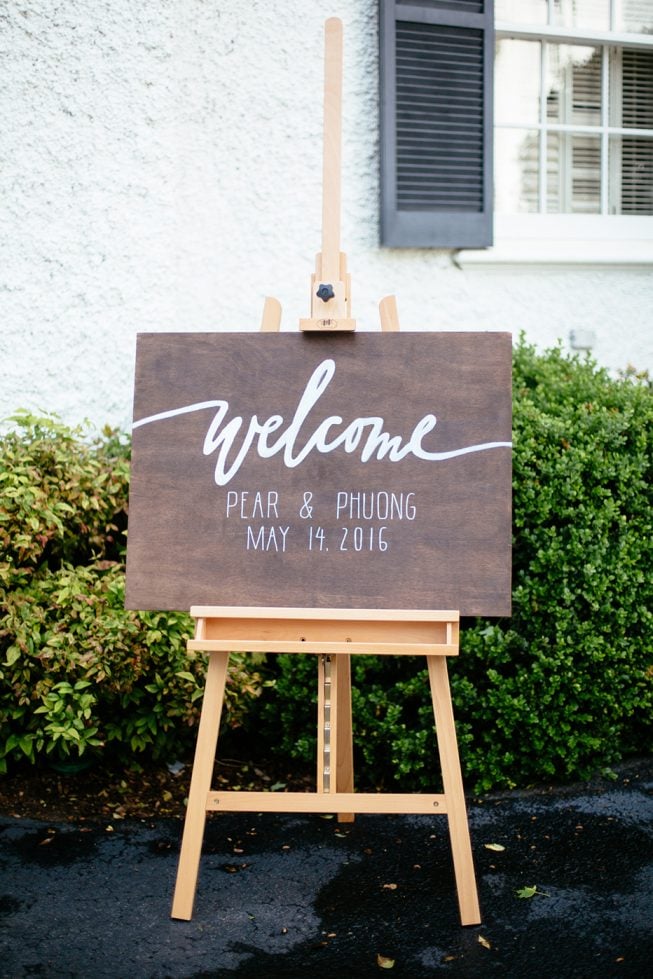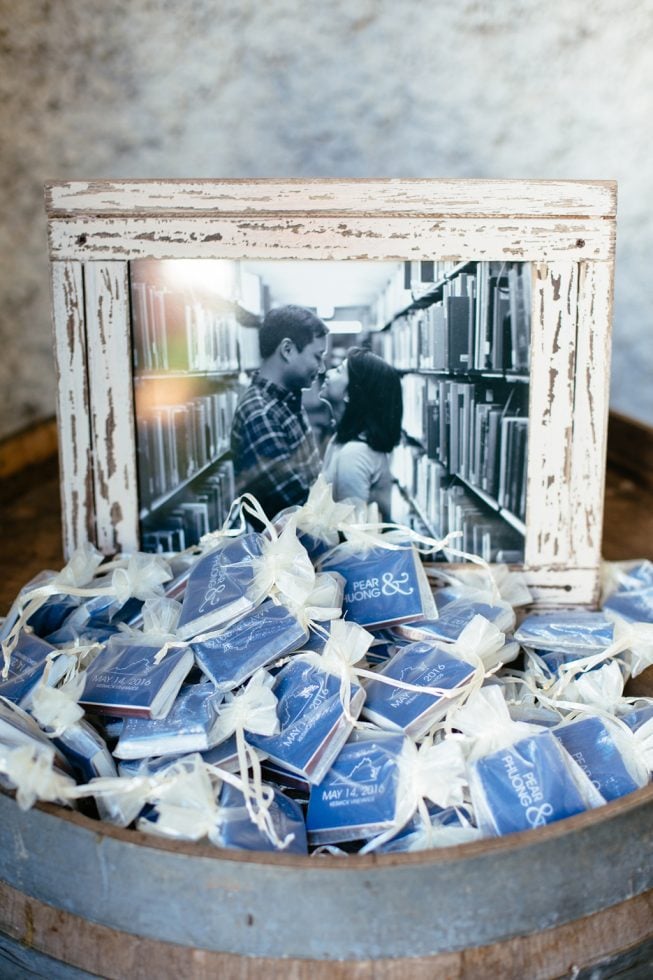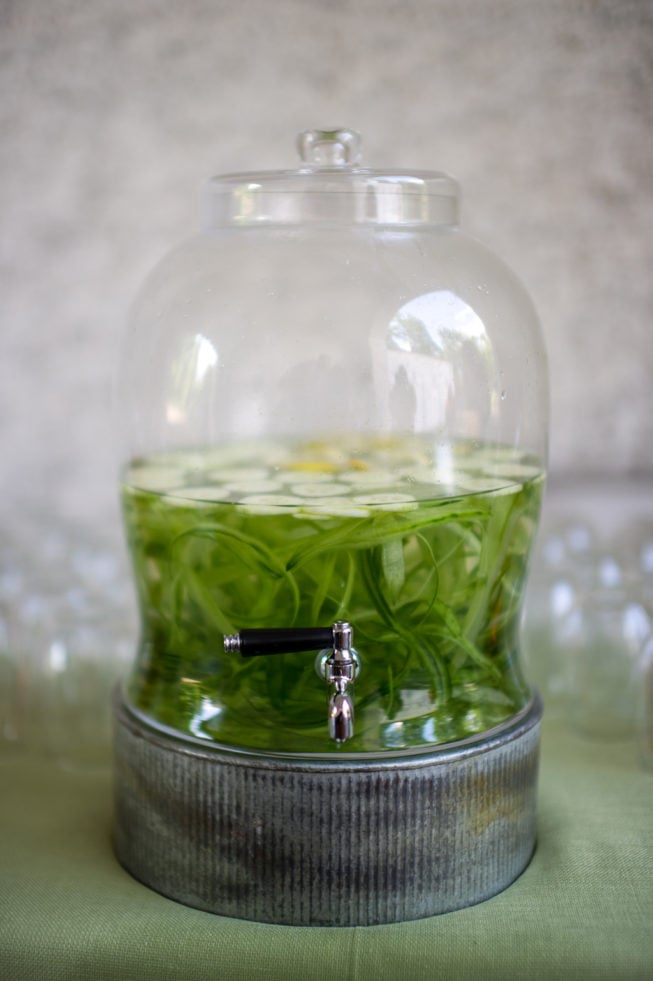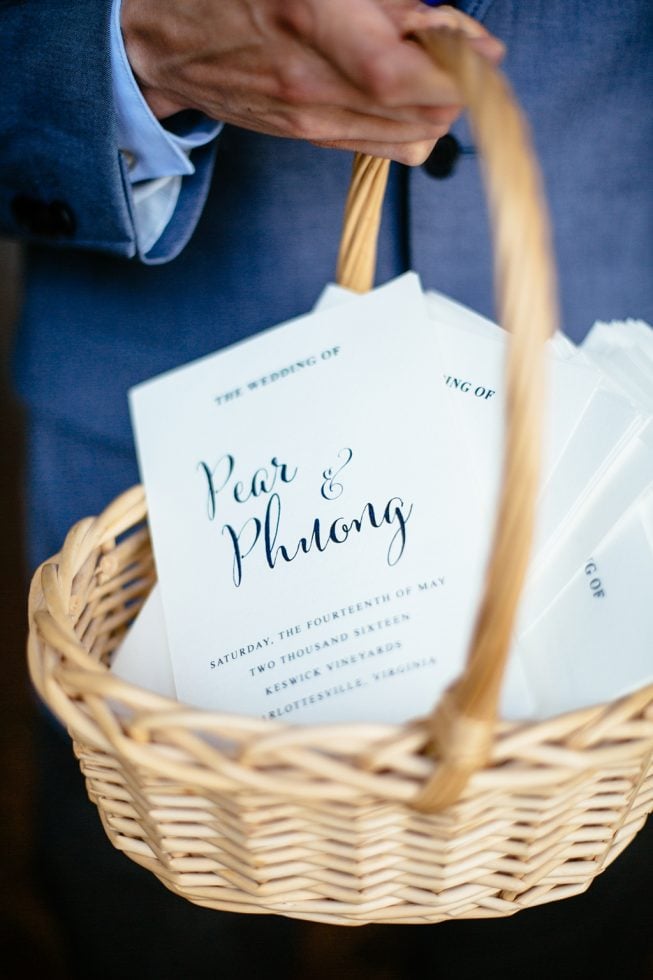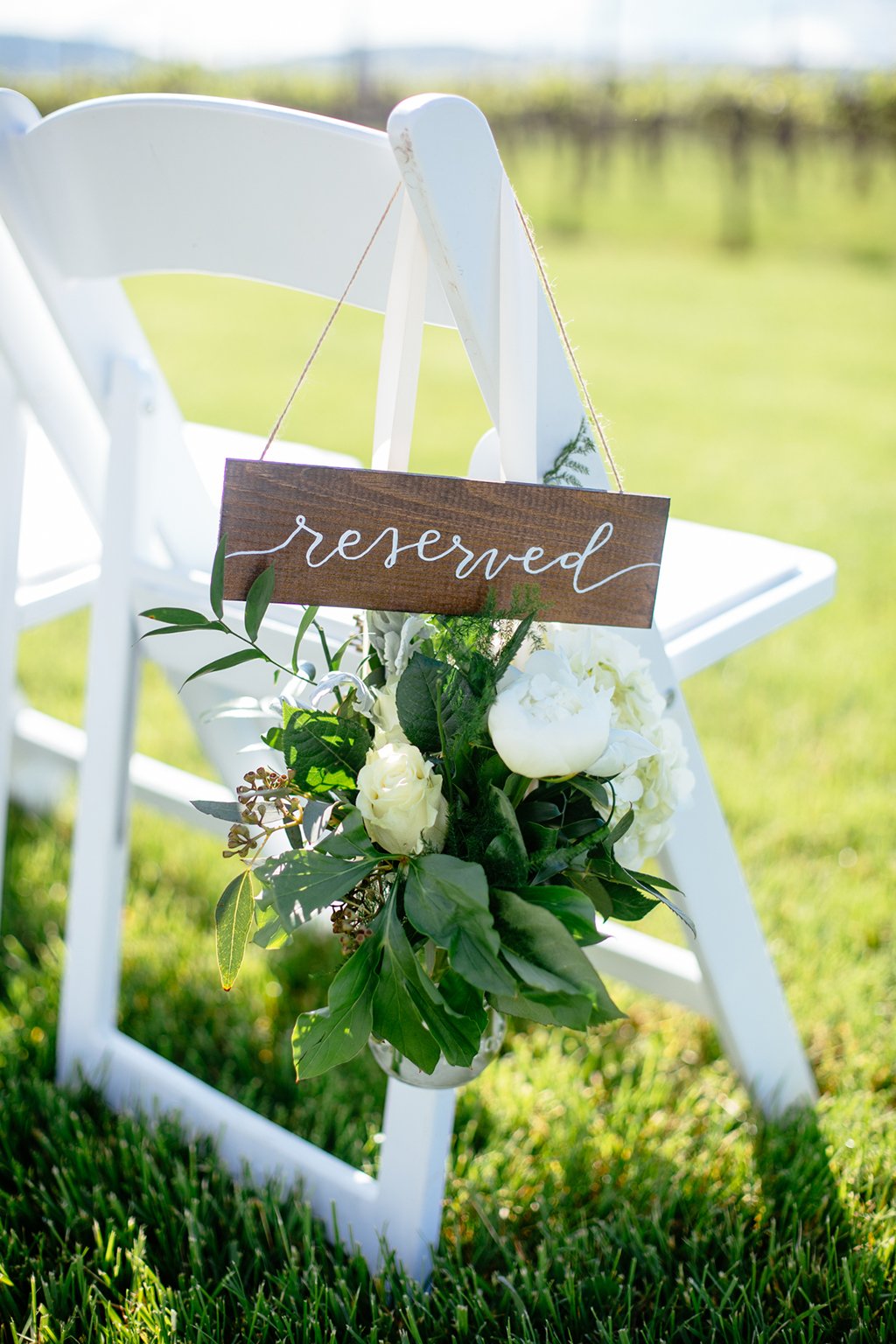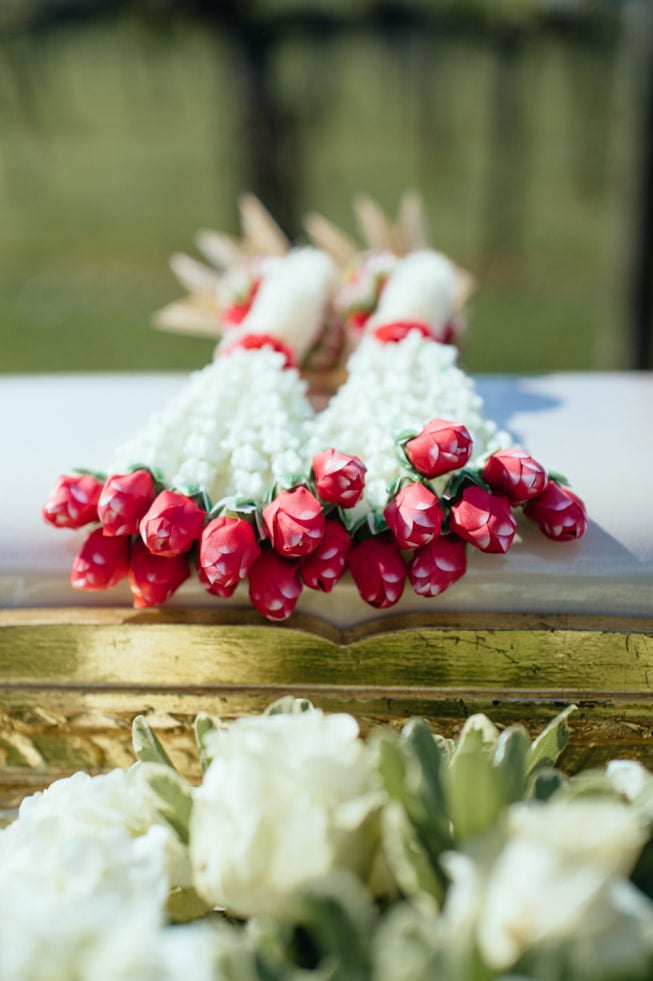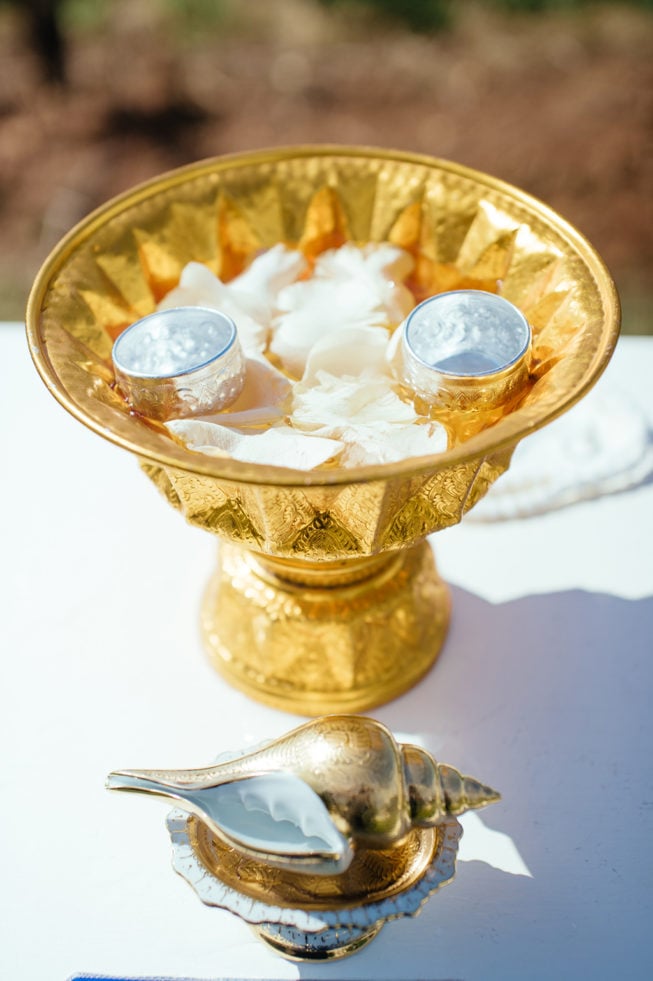 This time, Pear and Huong became fast friends, and ended up spending the rest of the school year hanging out while attending UVA football games, going on snowboarding trips, and hitting the stacks at the library as study partners. But even despite their friend's best efforts, Pear and Phuong remained 'just friends.'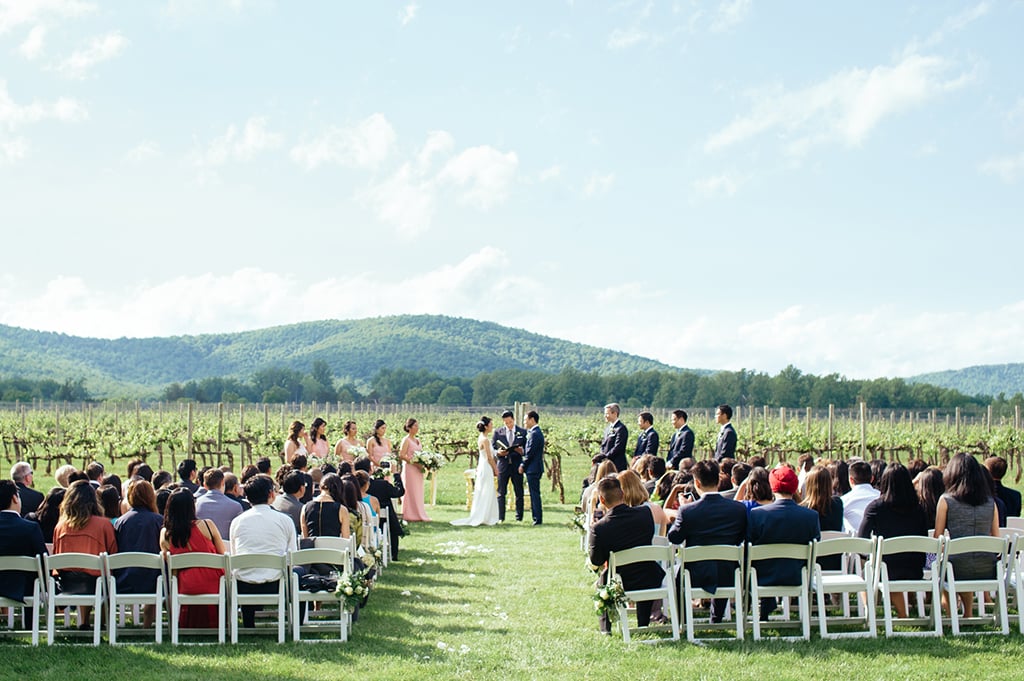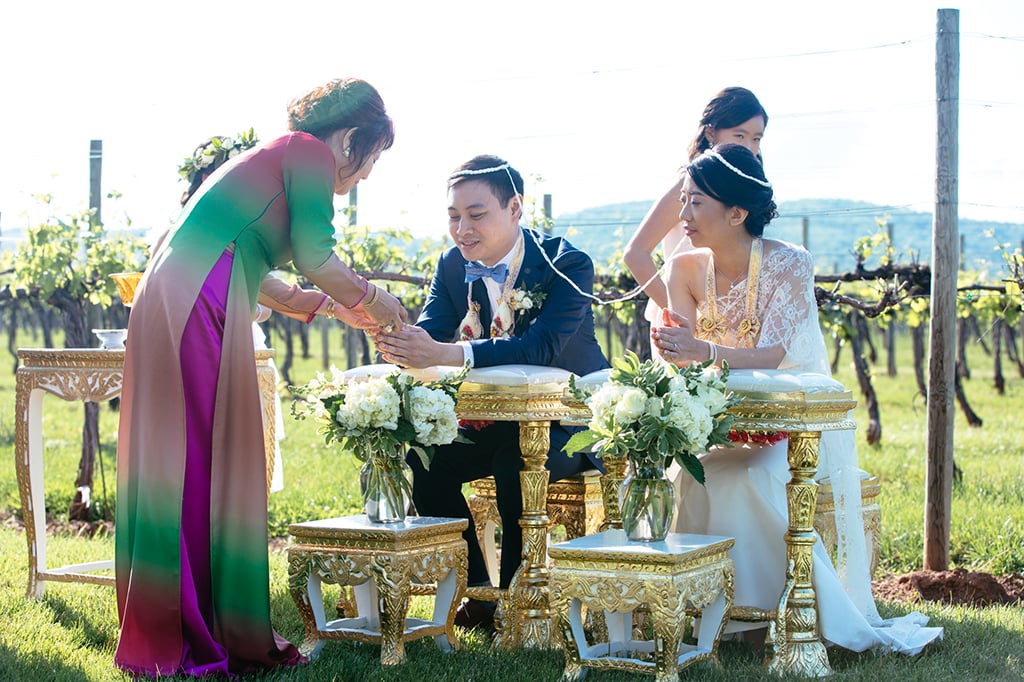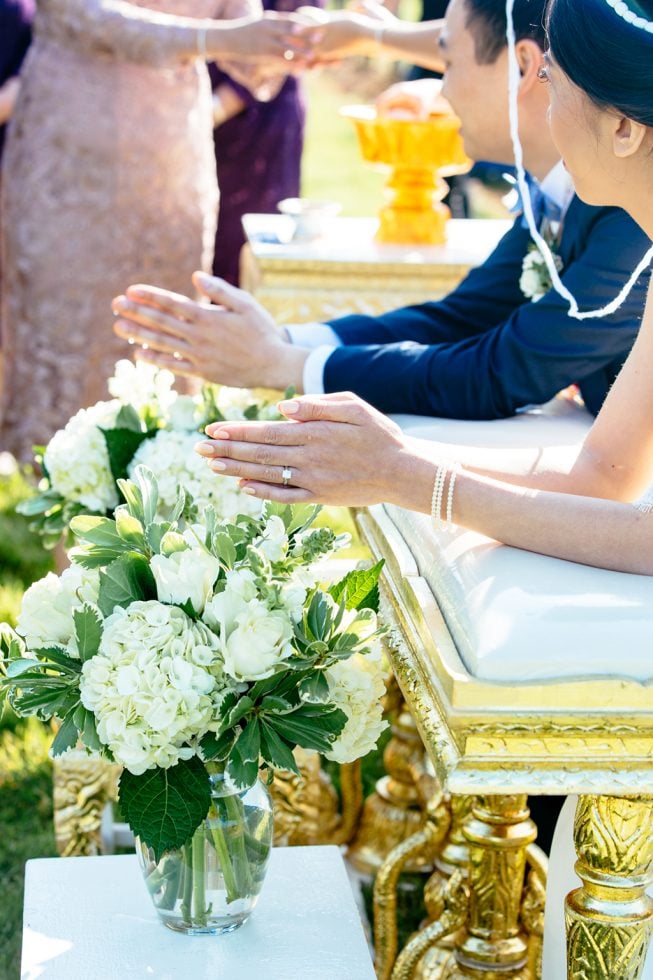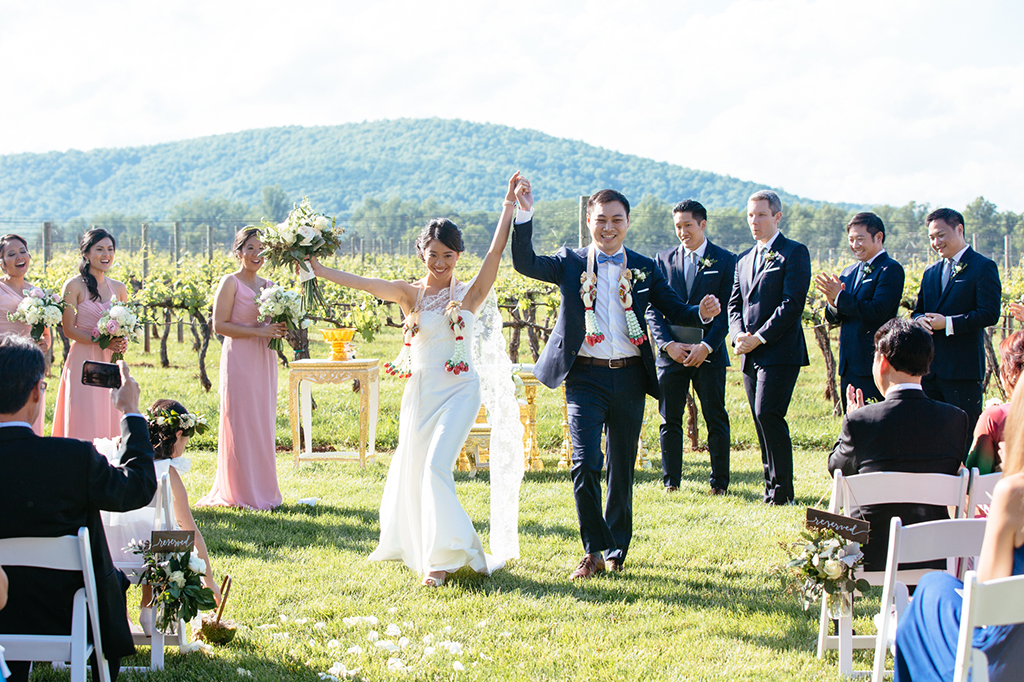 After graduation, Phuong moved to Washington, DC for work. Pear, who was two years younger, stayed behind at University of Virginia. Over the next year and a half, the friends stayed in close touch, and their friendship finally began to blur into a loving and supportive relationship. The spark that had ignited so long ago (the couple recalls one Coldplay concert in particular, just a few weeks after they had first met, in which they chatted for two hours) had finally solidified.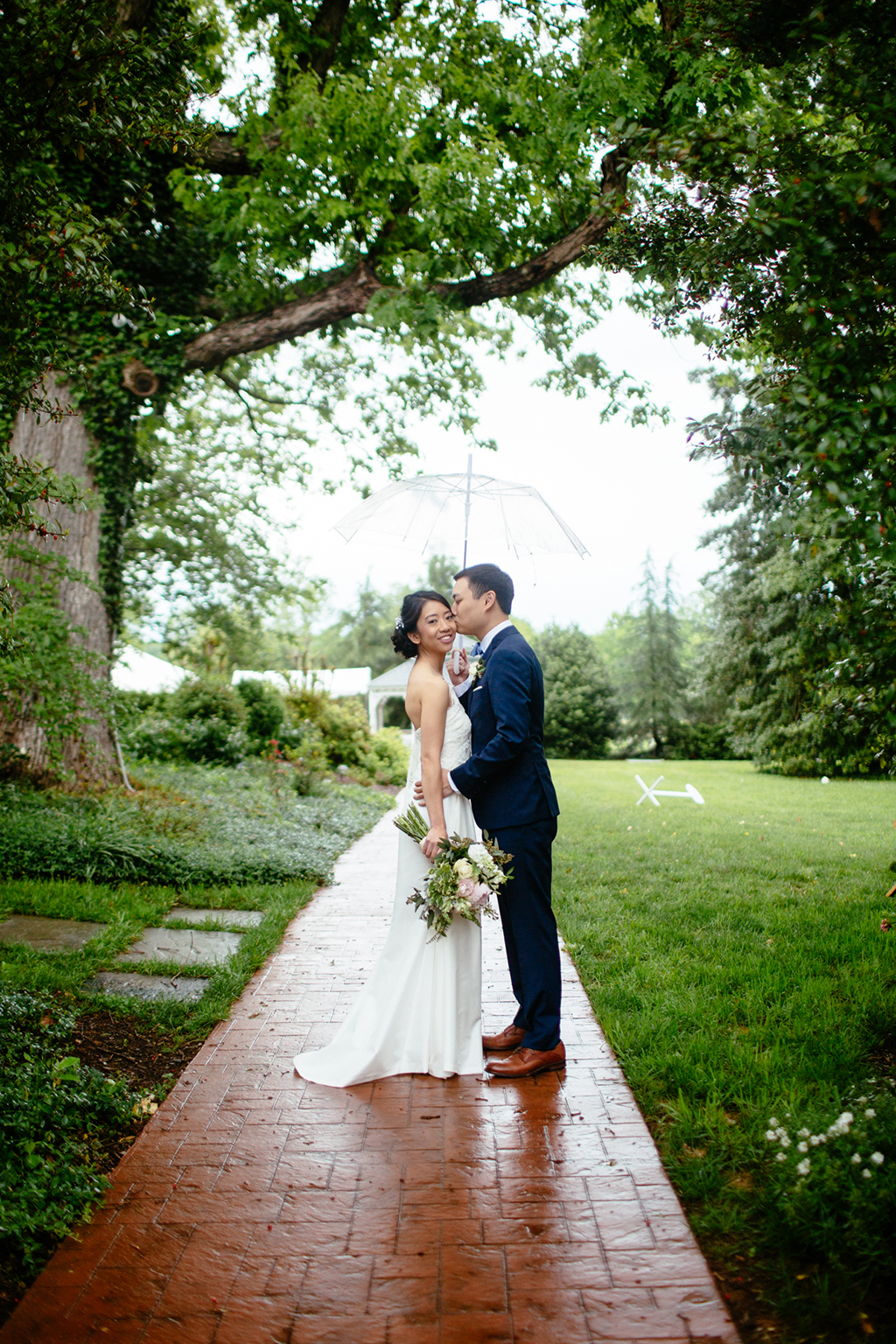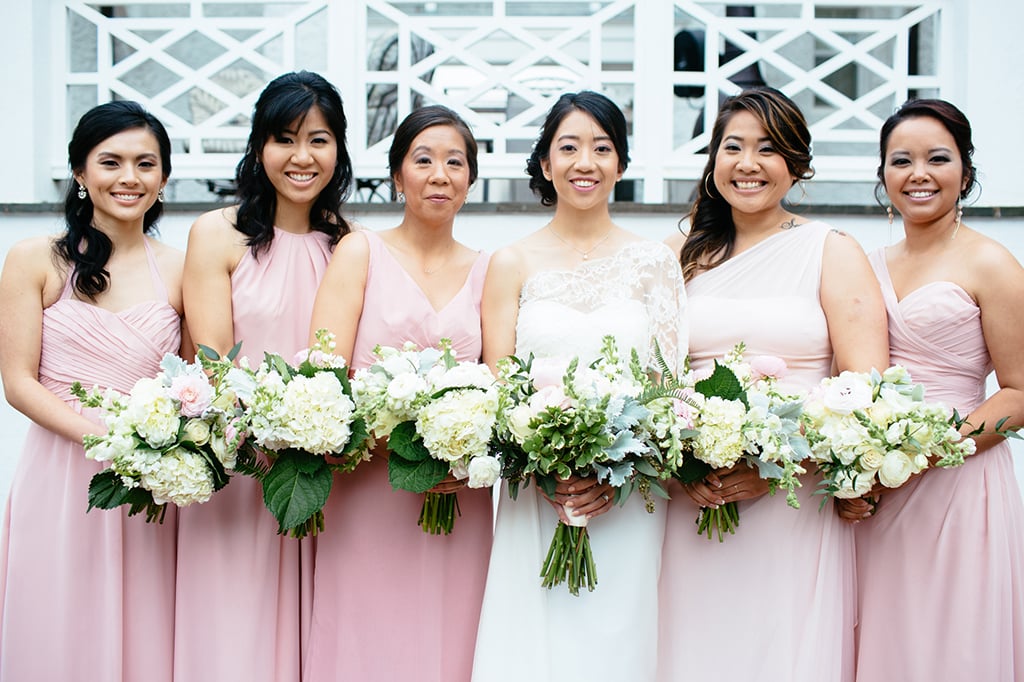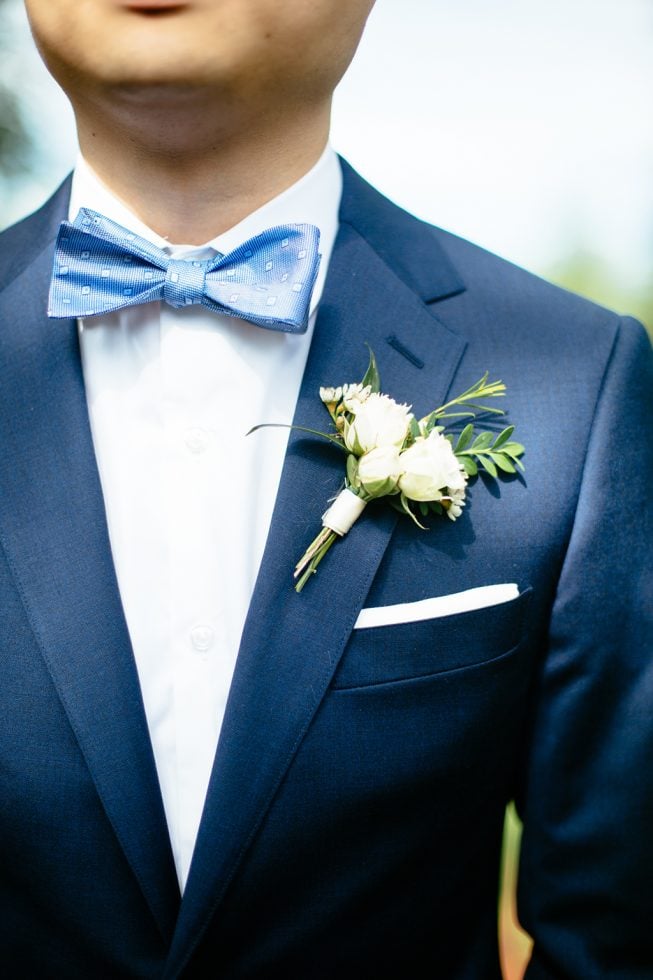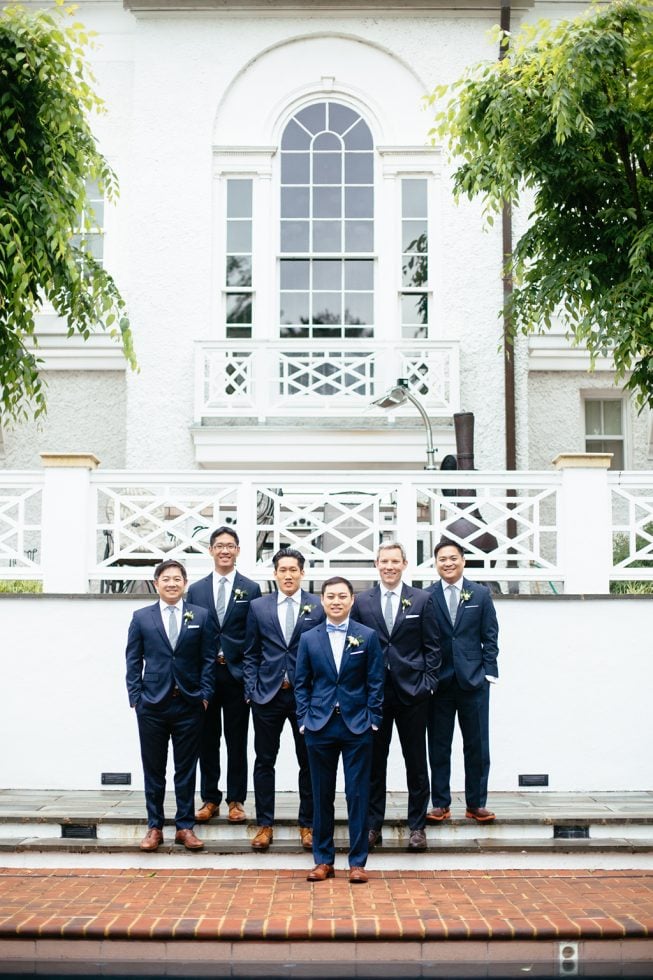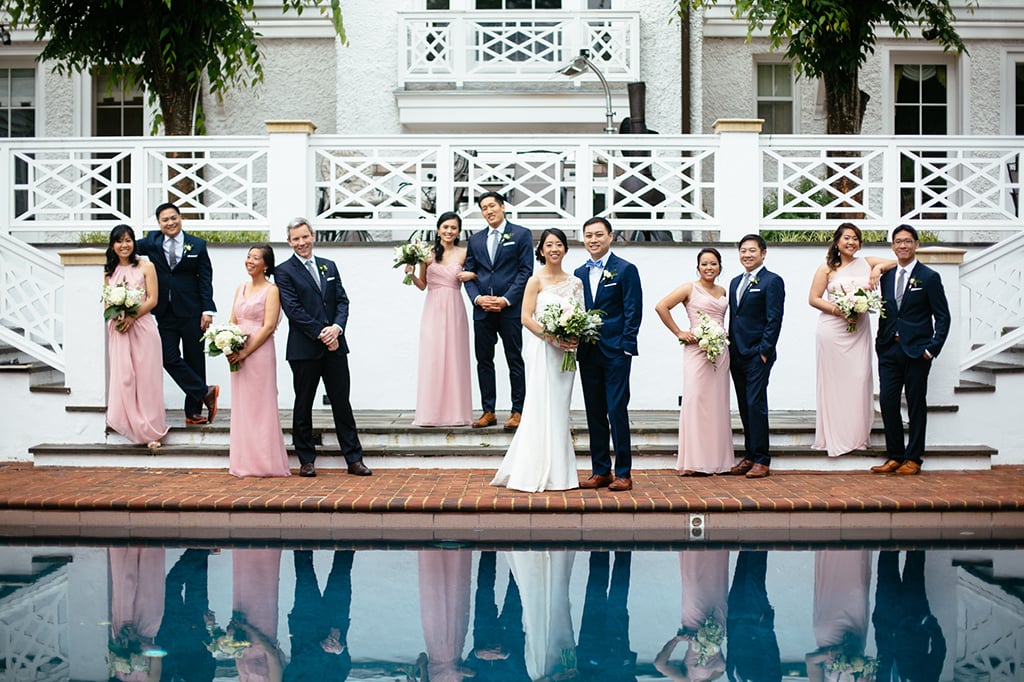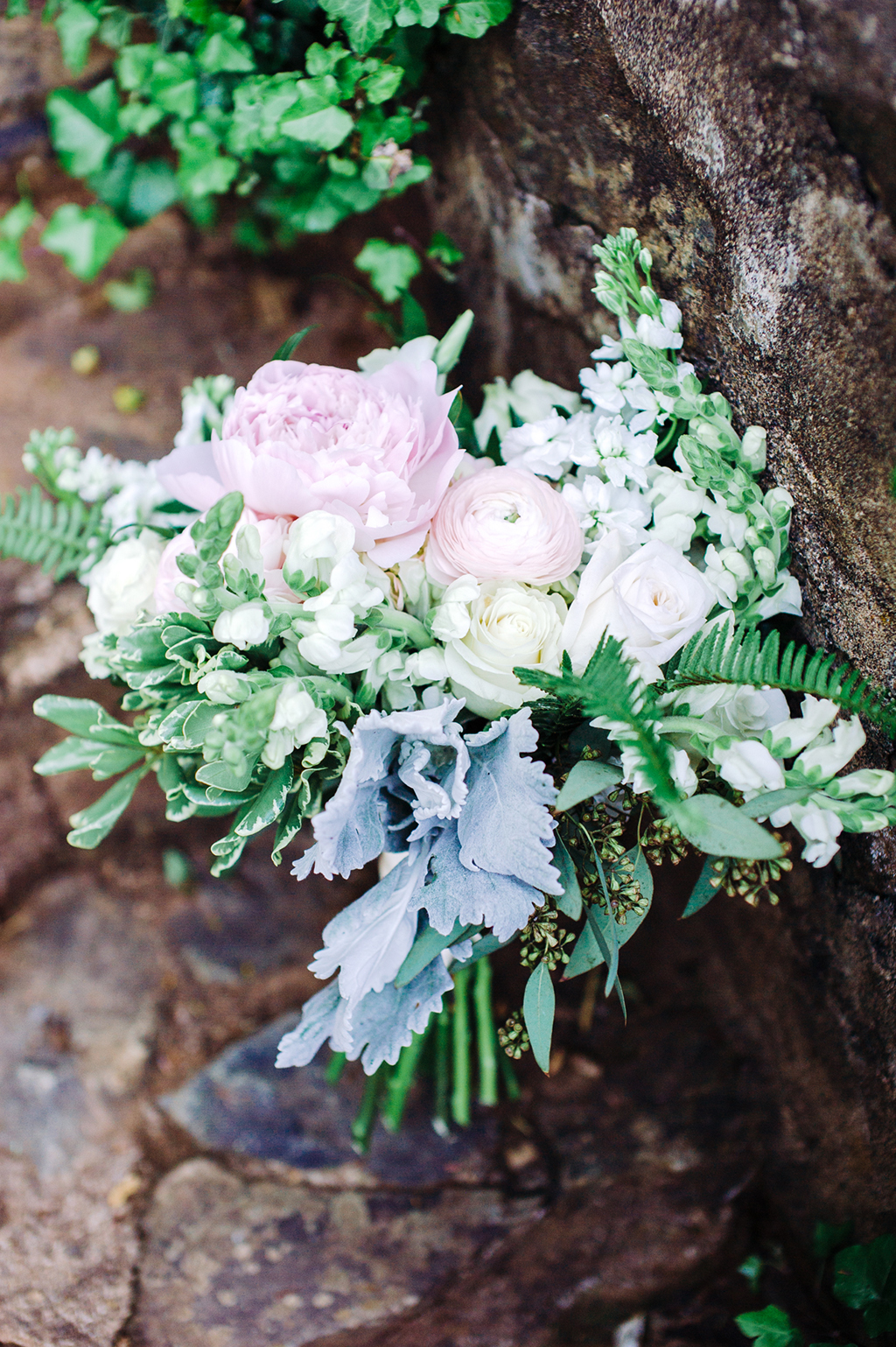 Seven years later, Phuong and Pear were on a trip to University of Virginia during the holidays. They planned to catch a men's basketball game after a lunch at Bodo's and a stroll around the campus grounds. It was there that Phuong nervously got down on one knee and asked Pear to become a part of his family.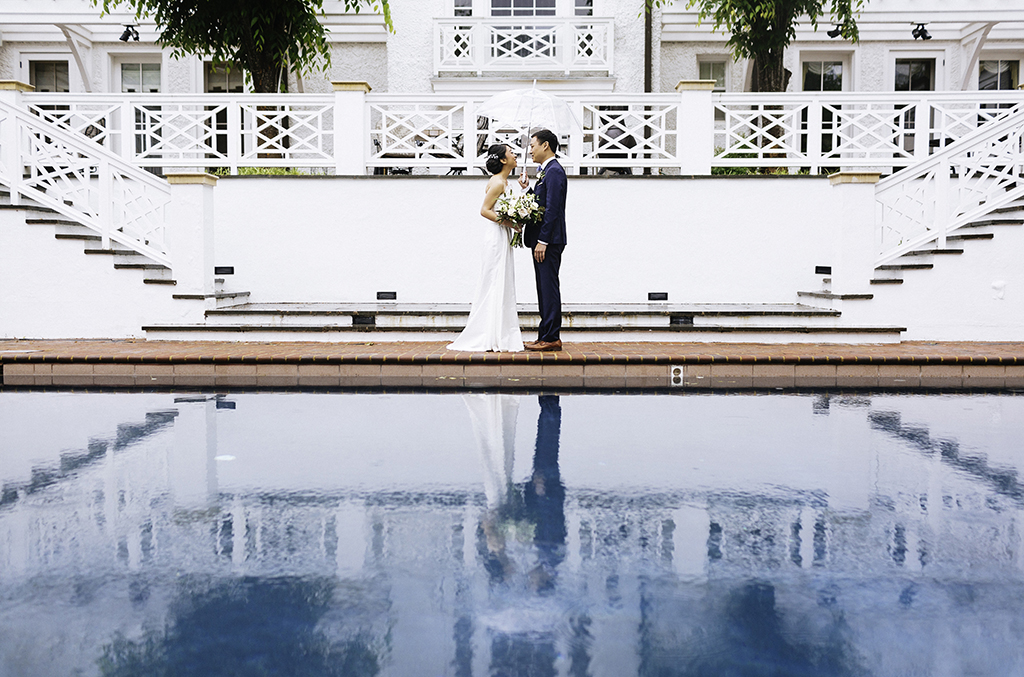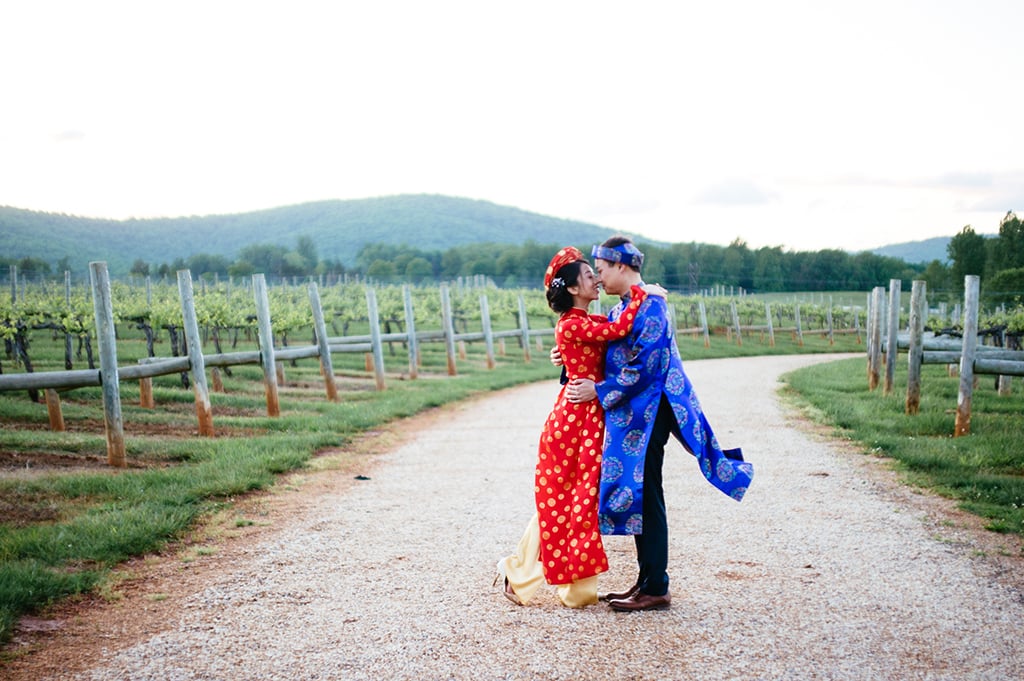 The couple married 18 months later in a garden-style wedding at Keswick Vineyards with modern-rustic decor. As a special nod to their Thai and Vietnamese heritage, the couple incorporated a traditional Thai water ceremony into their nuptials. The ceremony involves kneeling while a string is draped from one head to the other, forming a circle and connecting the couple. One by one, guests walk up and pour a conch shell full of water over the couple's hands, offering a blessing or marital advice.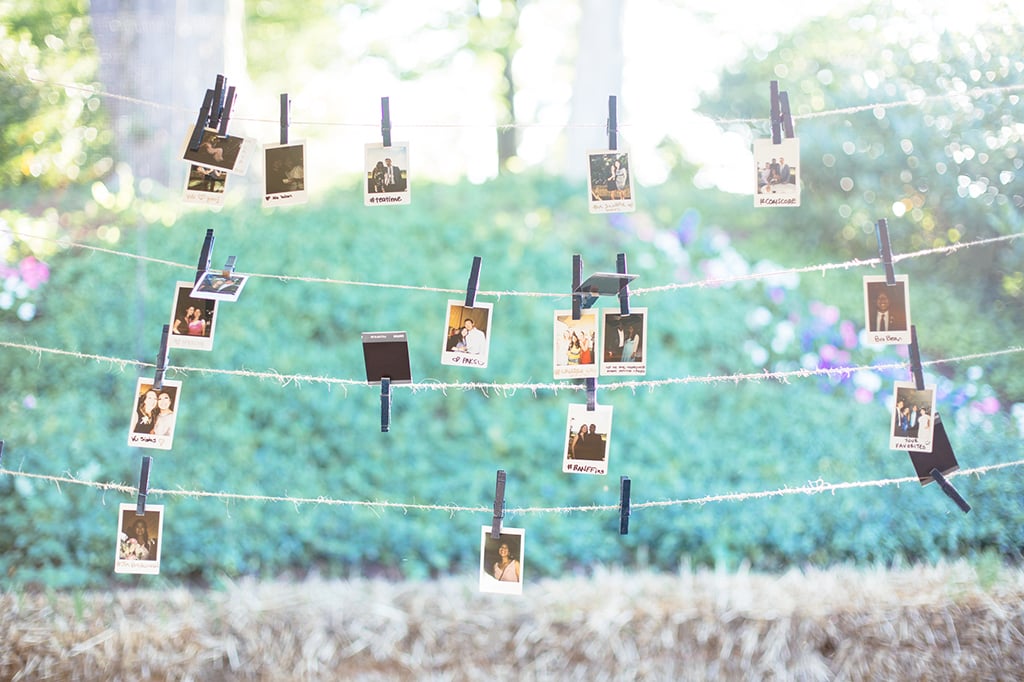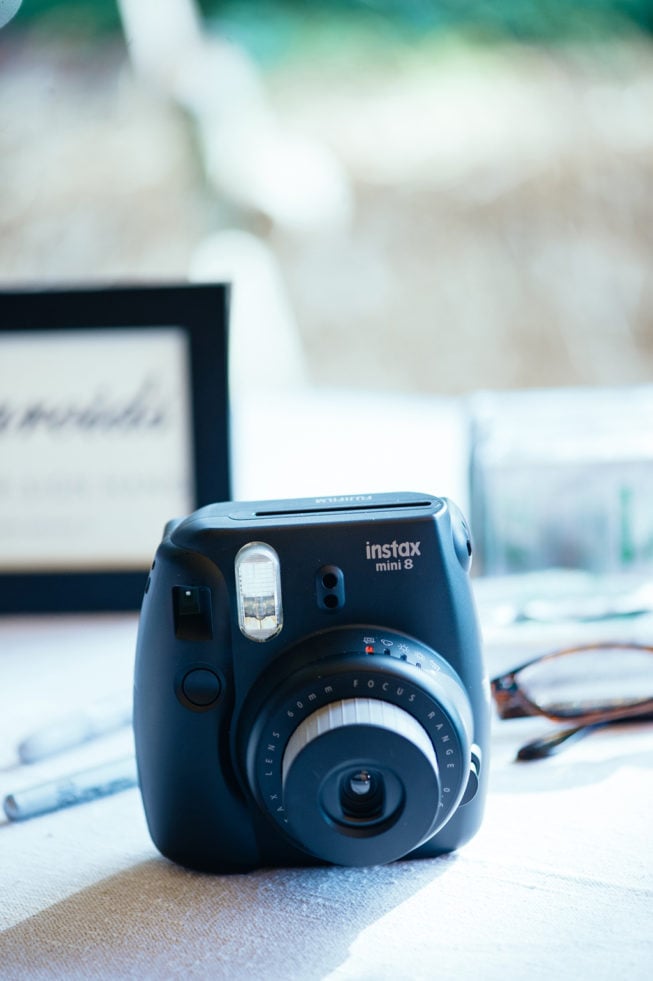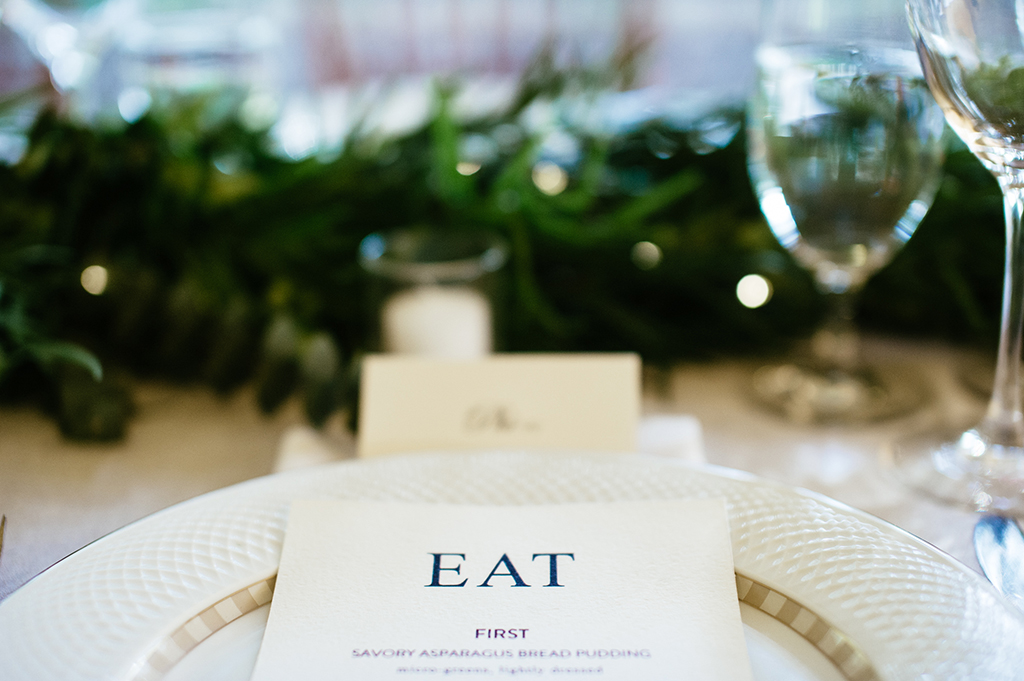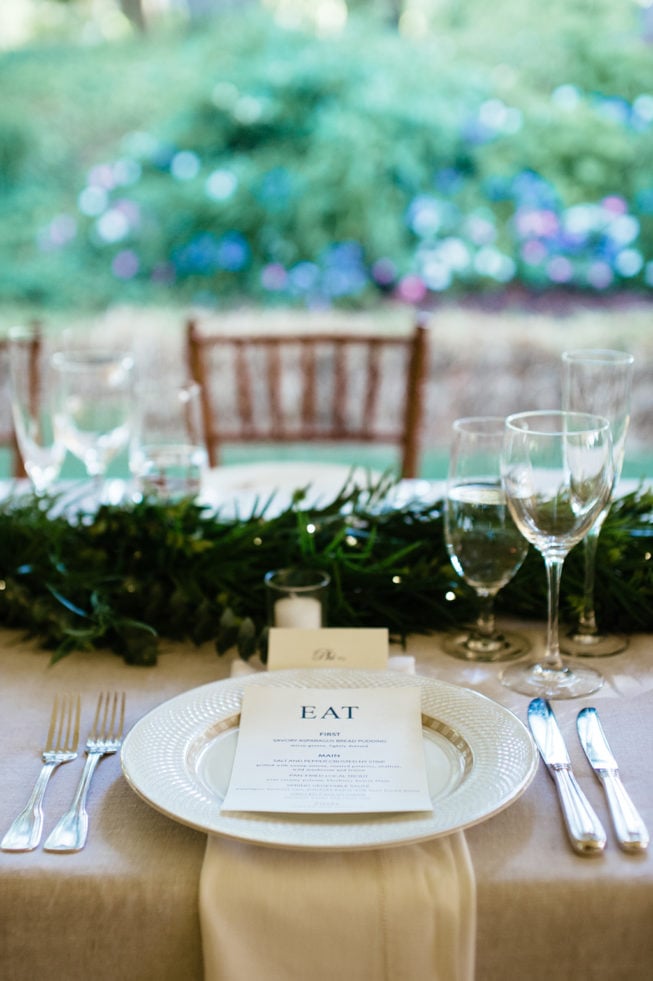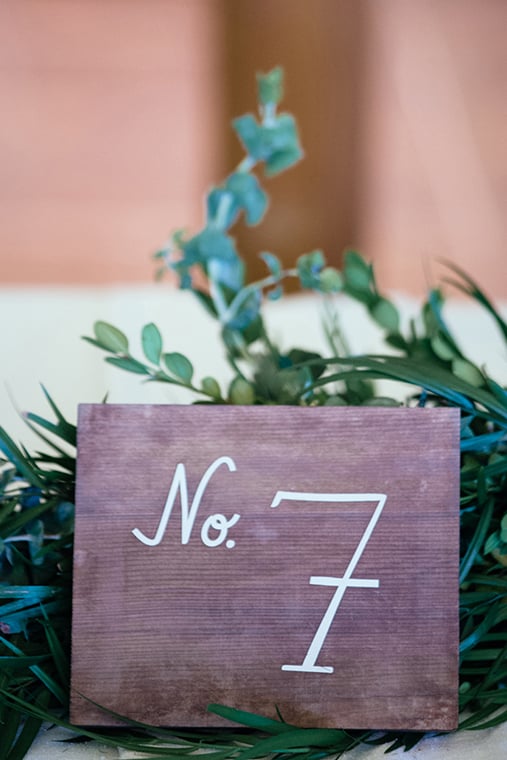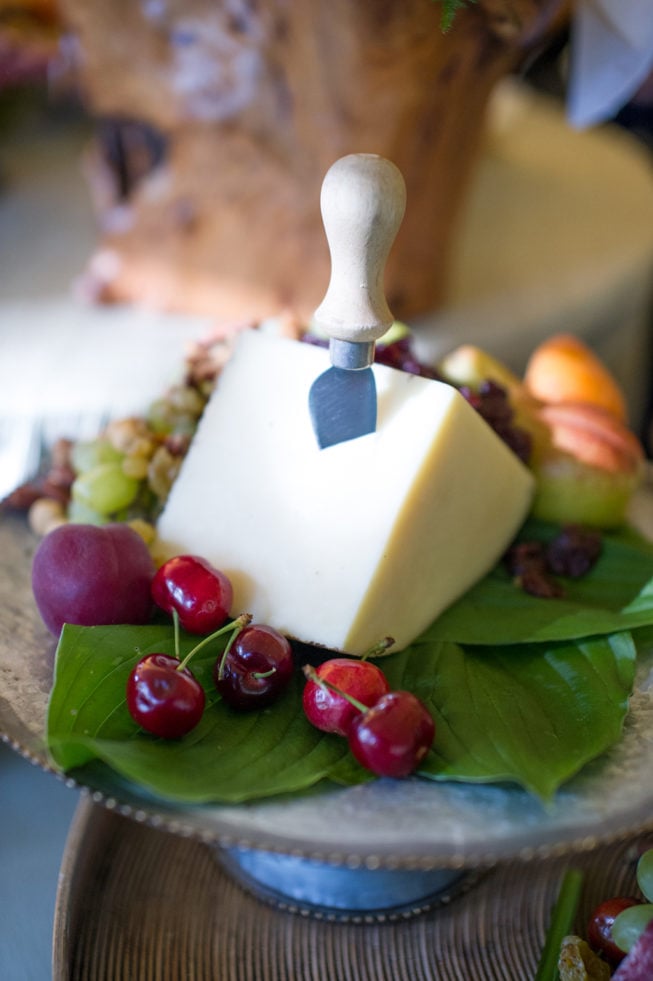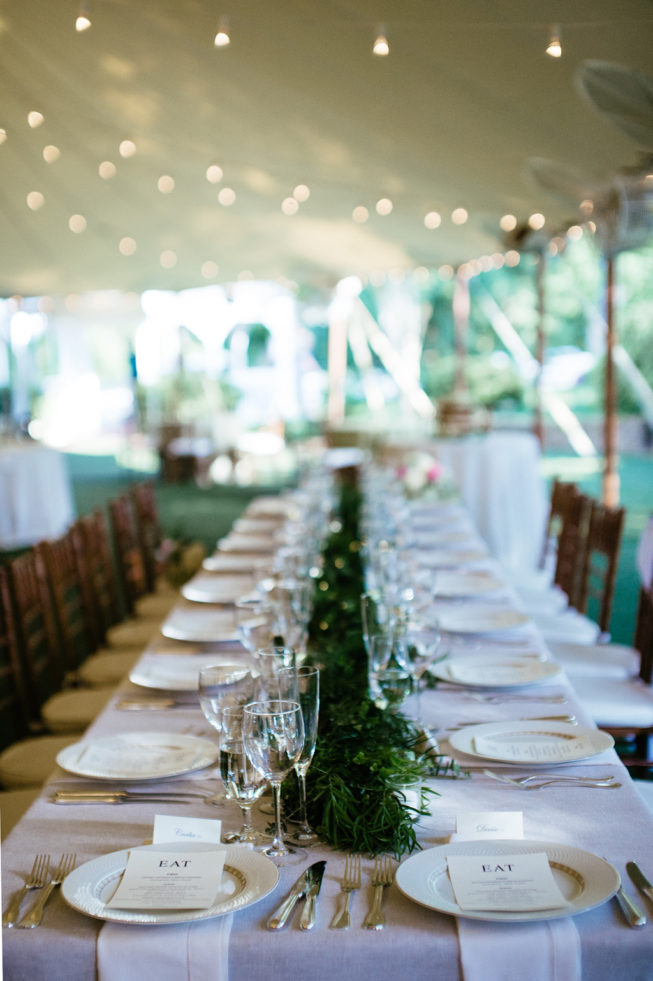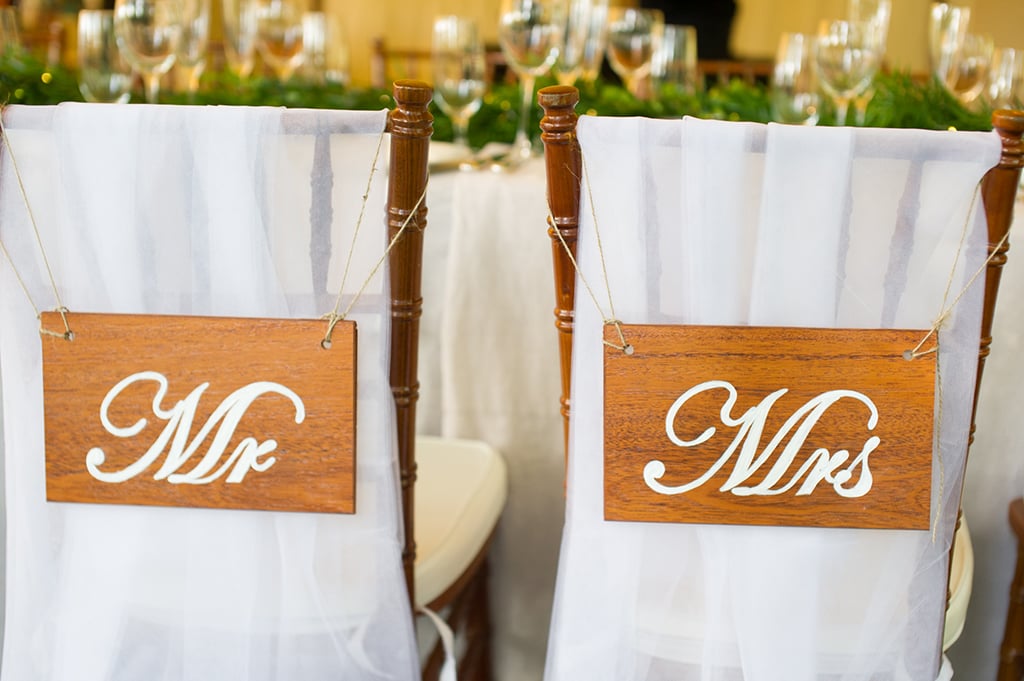 After the ceremony, the theme extended into the reception. The couple arranged to have not only local Virginia beer on hand, but Vietnamese and Thai imports at the bar, and after the water ceremony the couple changed into traditional Vietnamese wedding attire, a gift from Phuong's mother. In Vietnamese tradition, the bride wears a beautiful red garment with a headdress while the groom wears a simpler equivalent version, often in blue.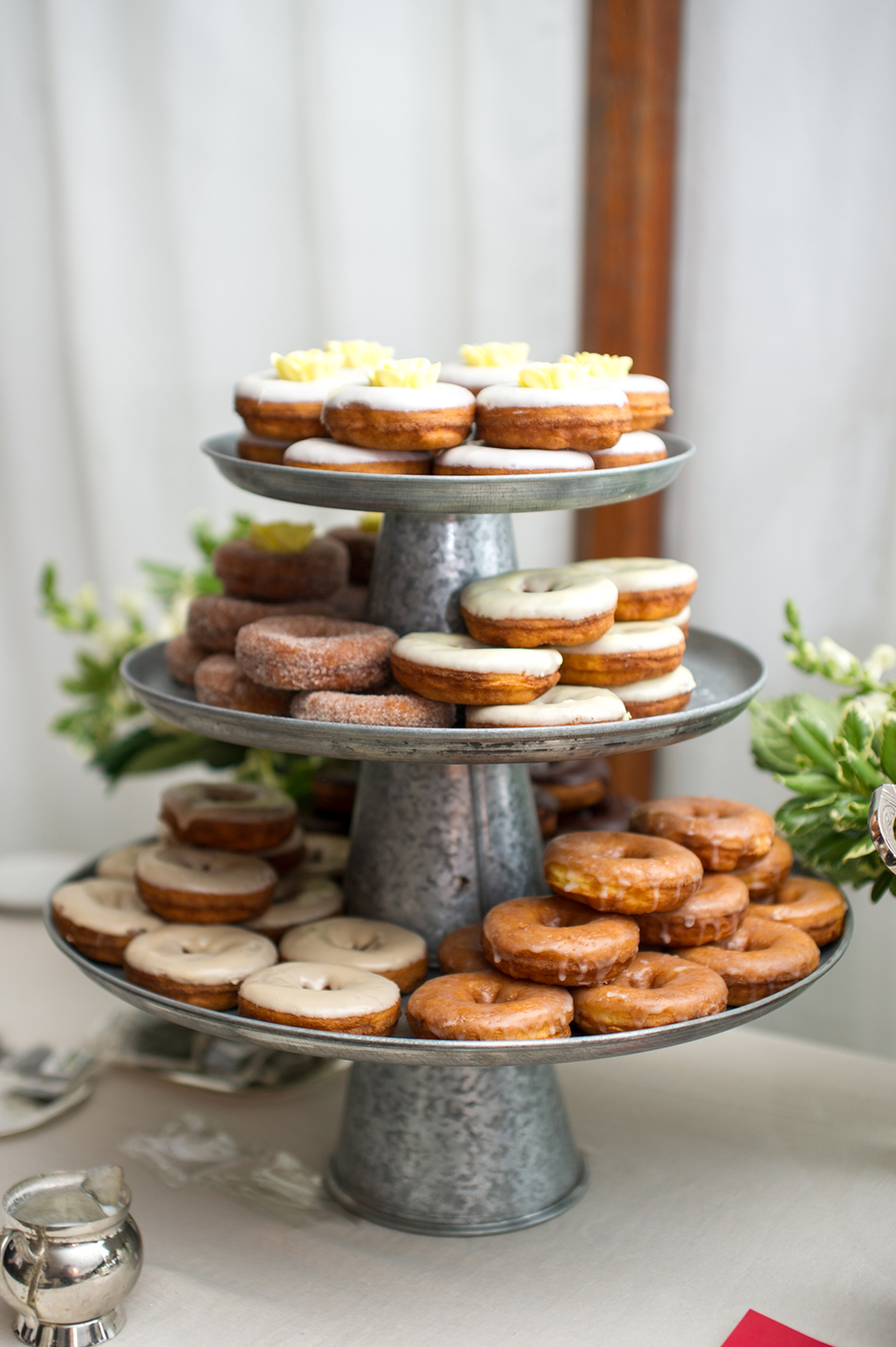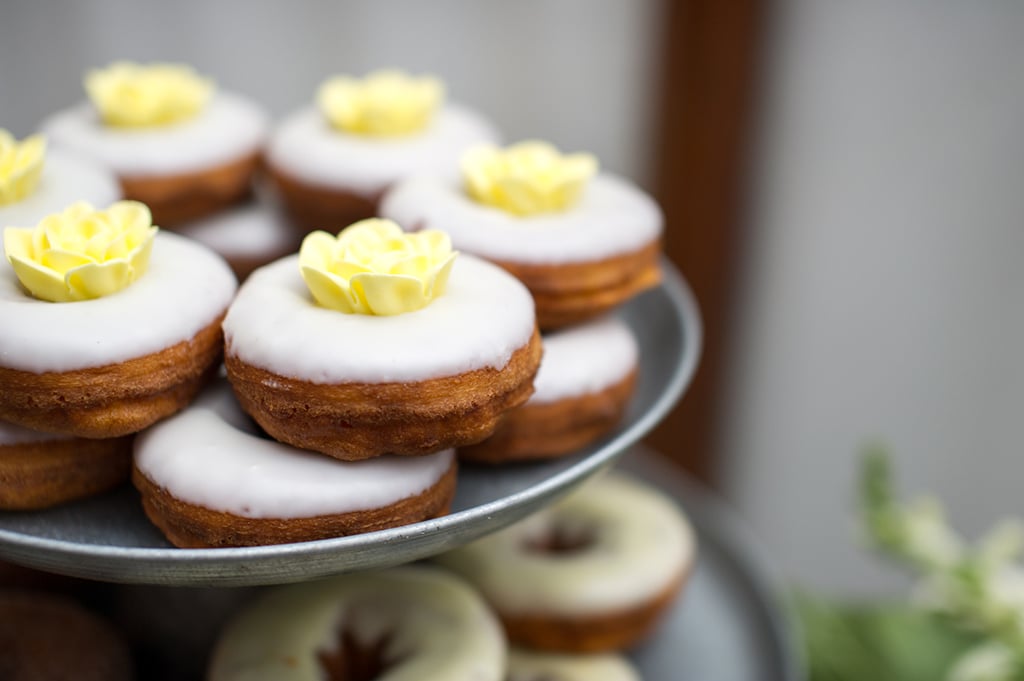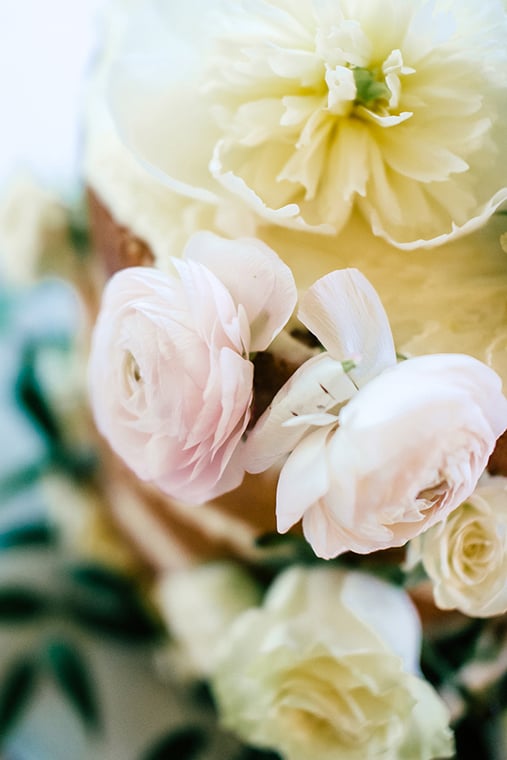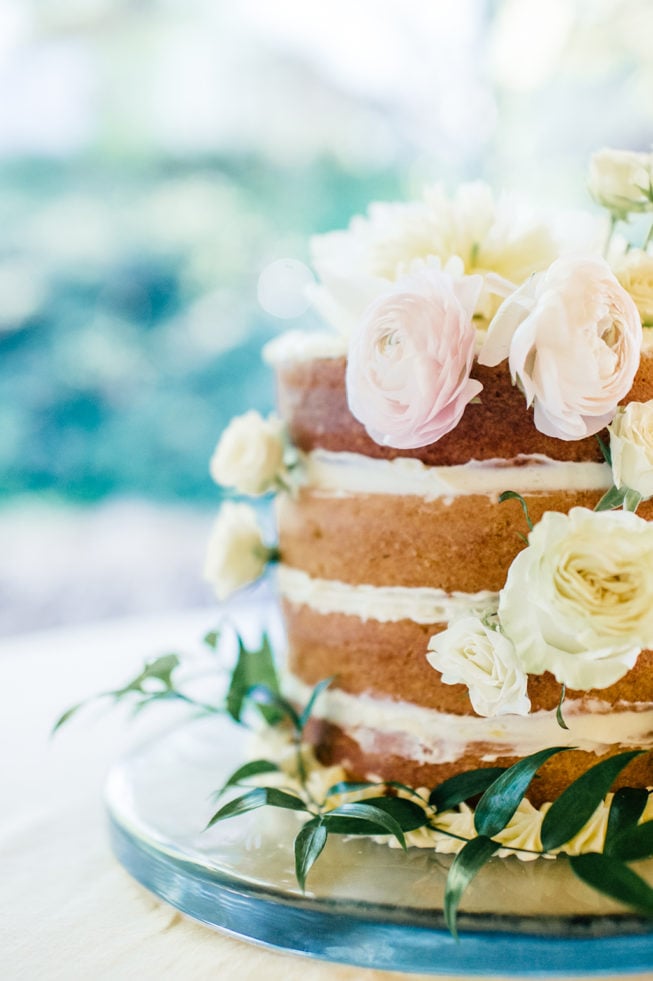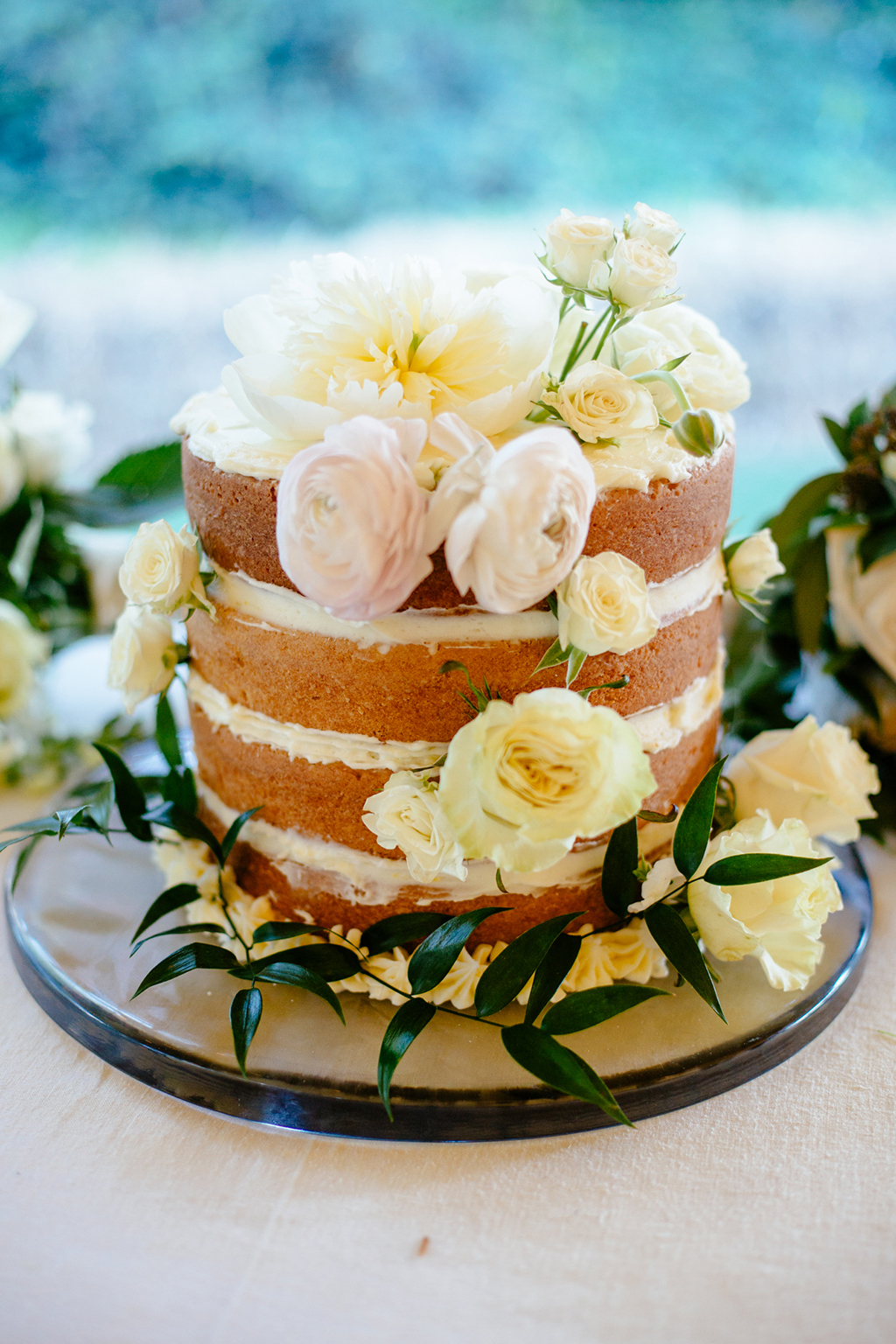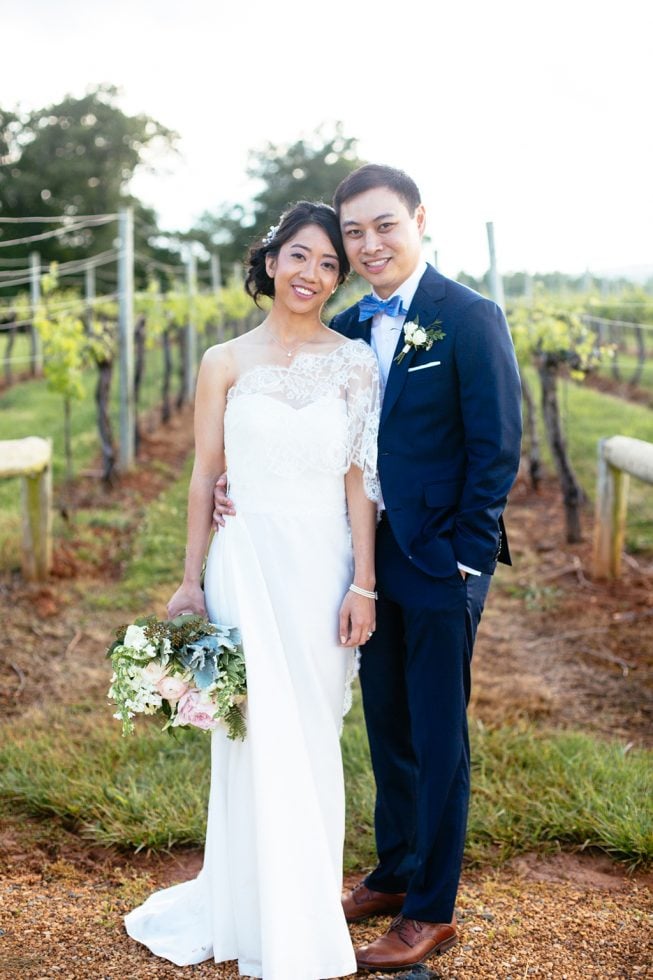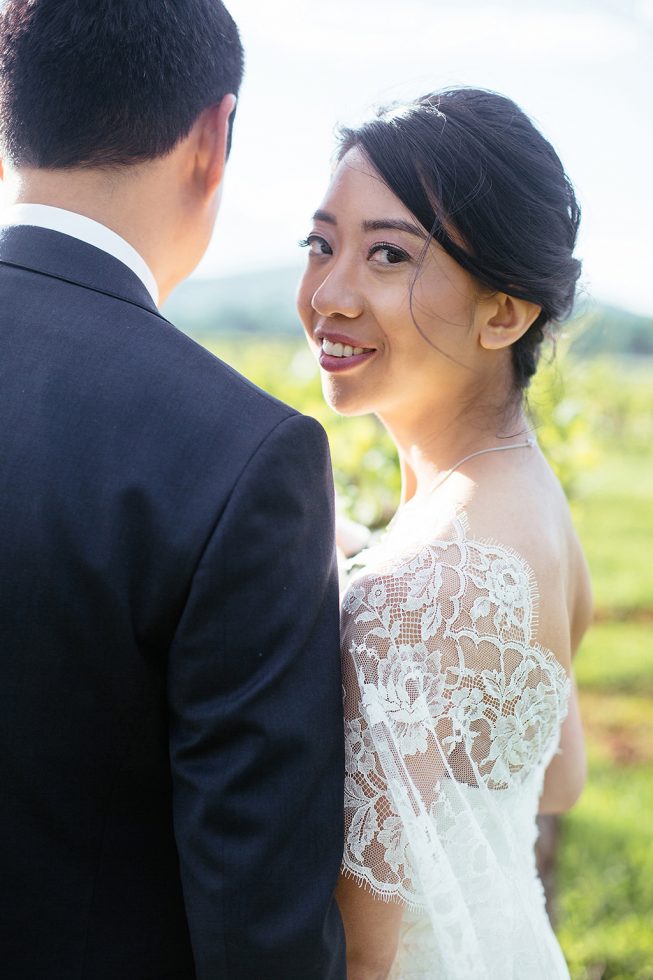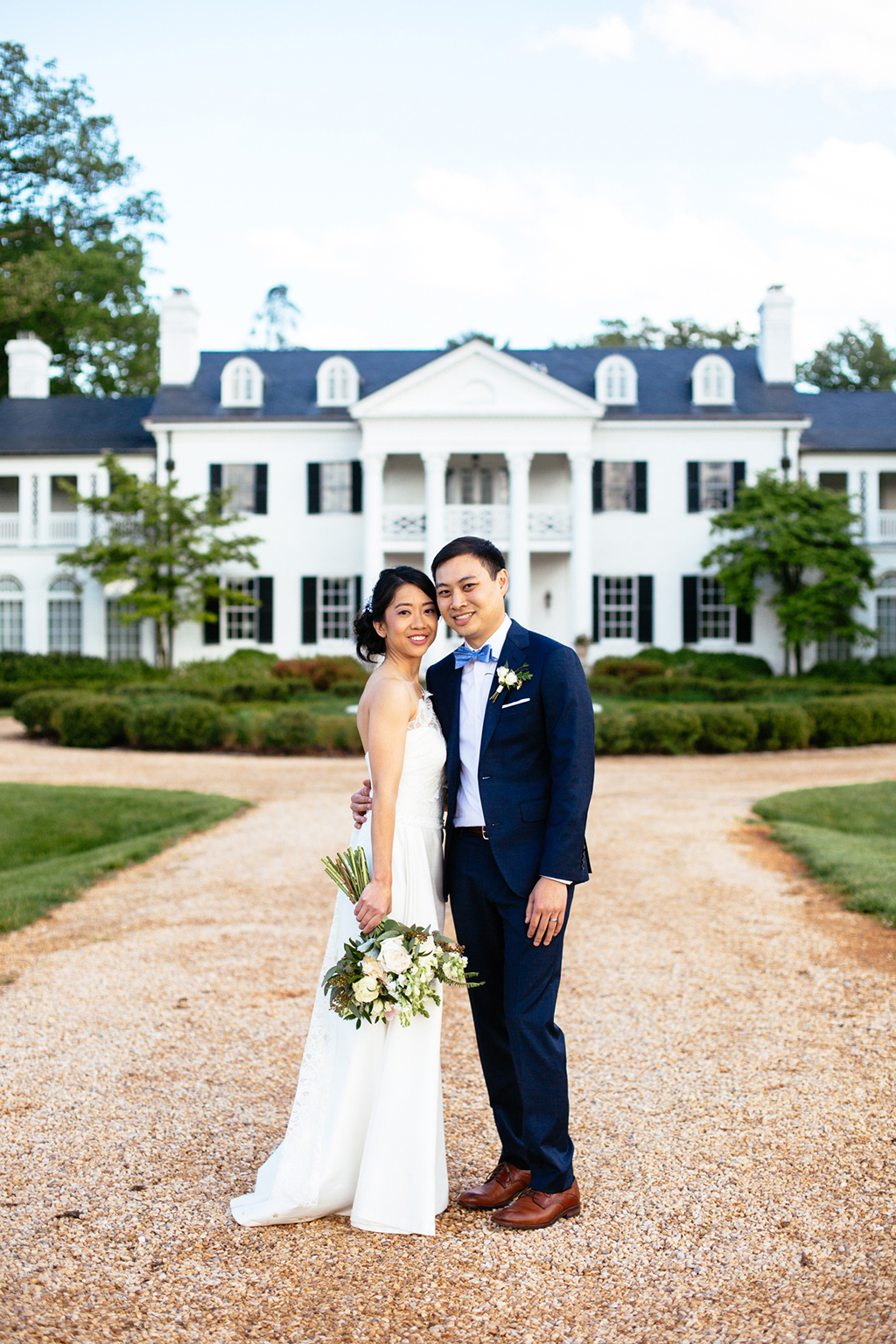 After their wedding, Pear and Phuong took a road trip through Portugal for their honeymoon.
VENDORS
Photographer: Mayline Yu | Event Coordinator: Linda Ha (Day of Coordinator) | | Venue: Keswick Vineyards | Florist: The Green Flamingo | Caterers: A Pimento Catering | Bride's Gown: Custom-made in Bangkok, Thailand | Hair & Makeup Artist: First Look Artistry | Groom's Tux: Bonobos | Cake: A Pimento | Donuts: Duck Donuts | Transportation: Winn Bus | Music/Entertainment: DJ Bob Mednikov | Invitations: How Lovely Paper