Stephanie Schwartzkopf and Kevin Collins' chic pastel wedding, overflowing with greenery, would have been a stunner at any venue—the fact that it took place under the regal archways of Union Station just added to its impact. Touches of pastel throughout the wedding, including in the bridesmaids suit and dresses, echoed the very last of summer. Images of Stephanie and Kevin's Union Station wedding below by Abby Grace Photography below.
Follow B&G on Instagram | Like B&G on Facebook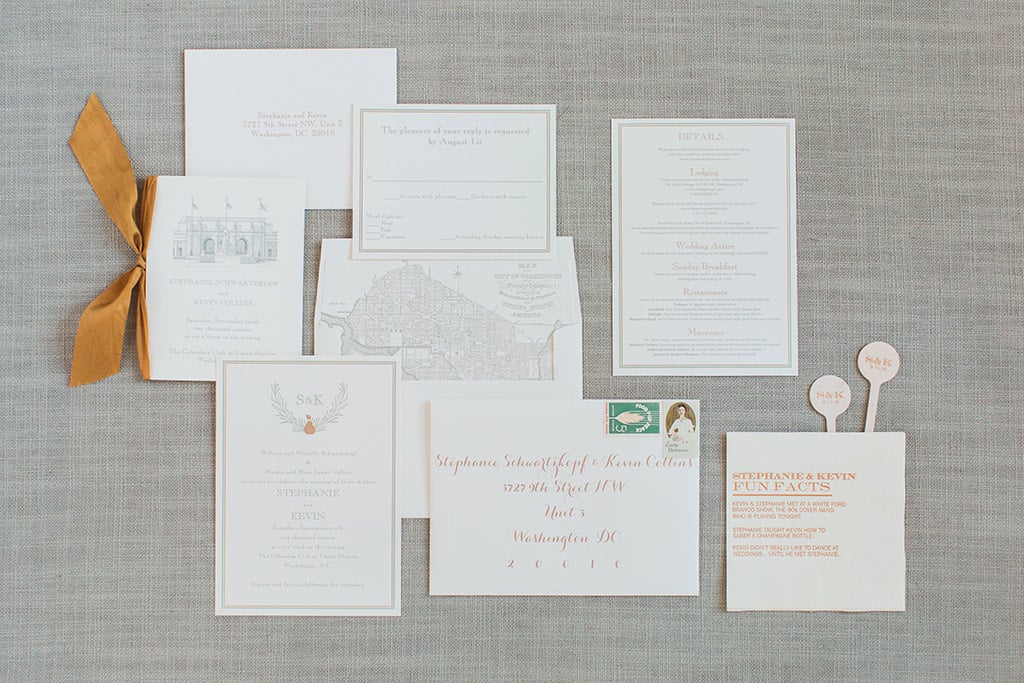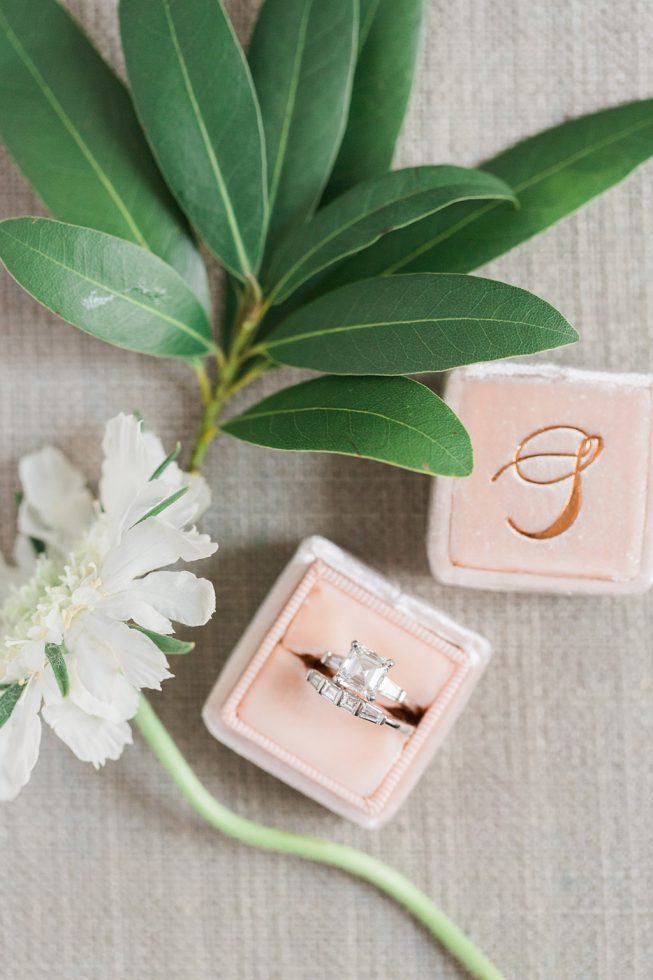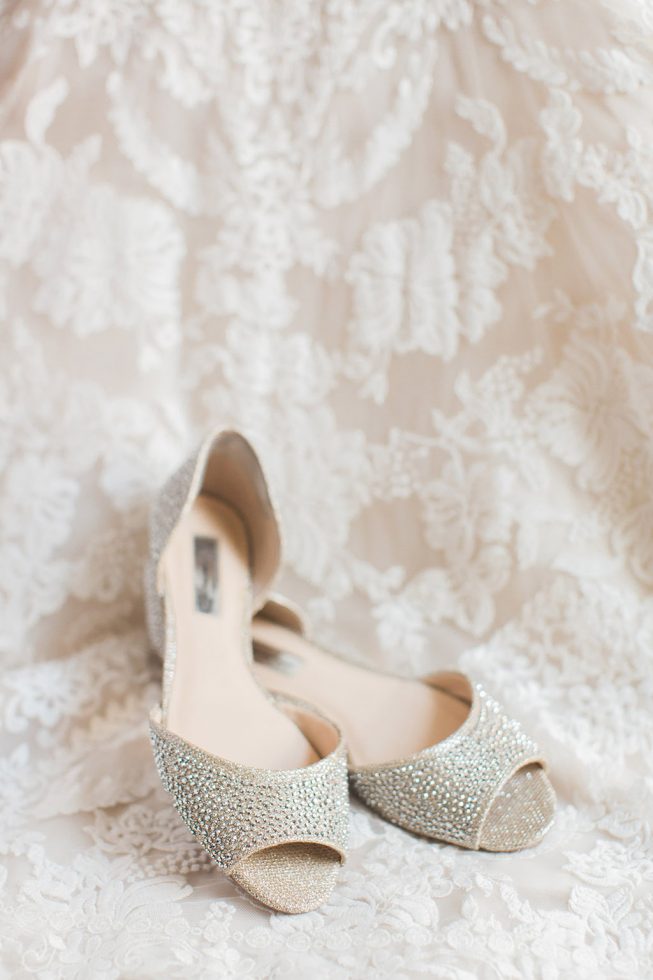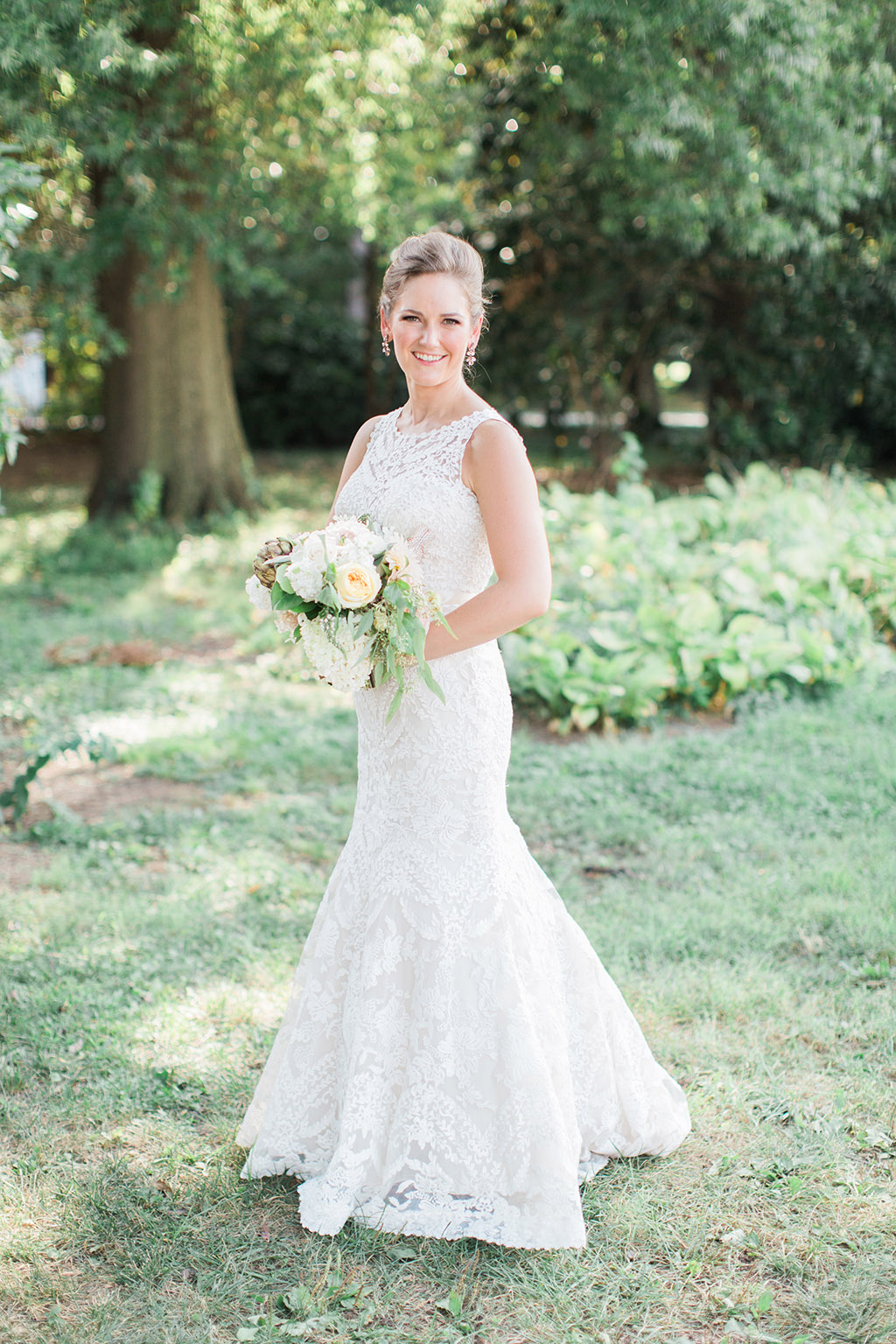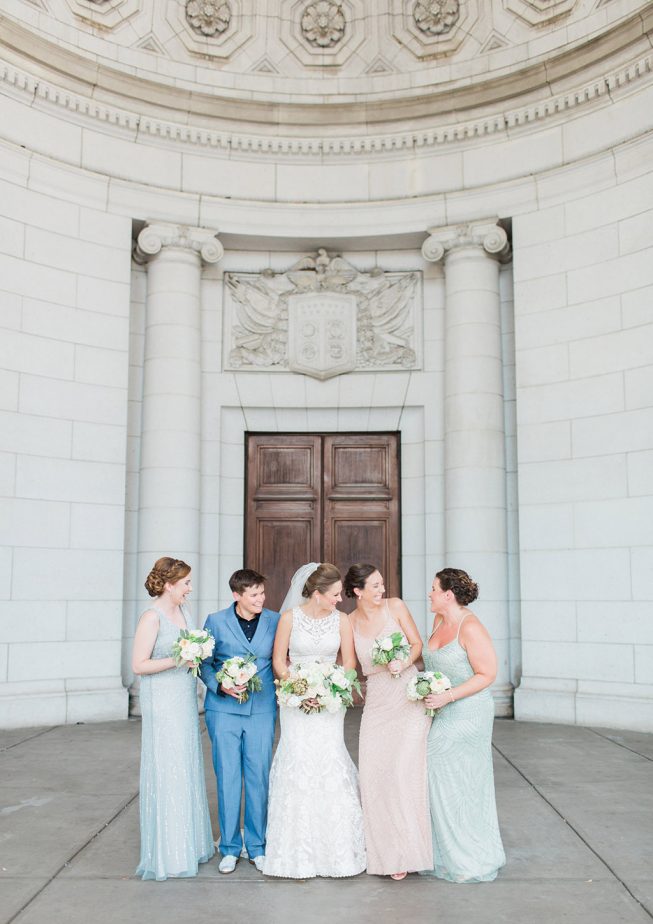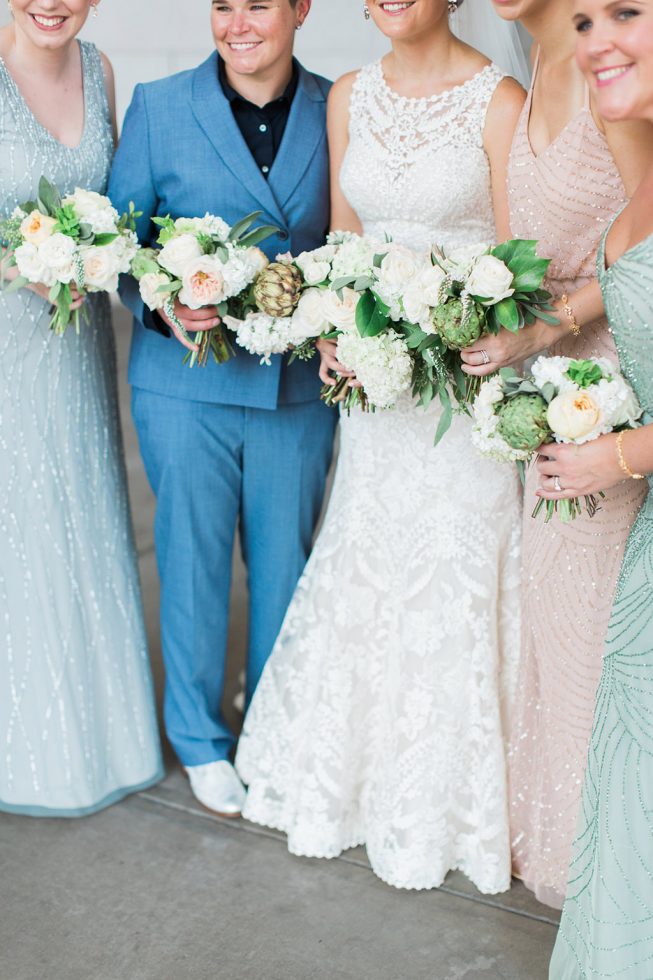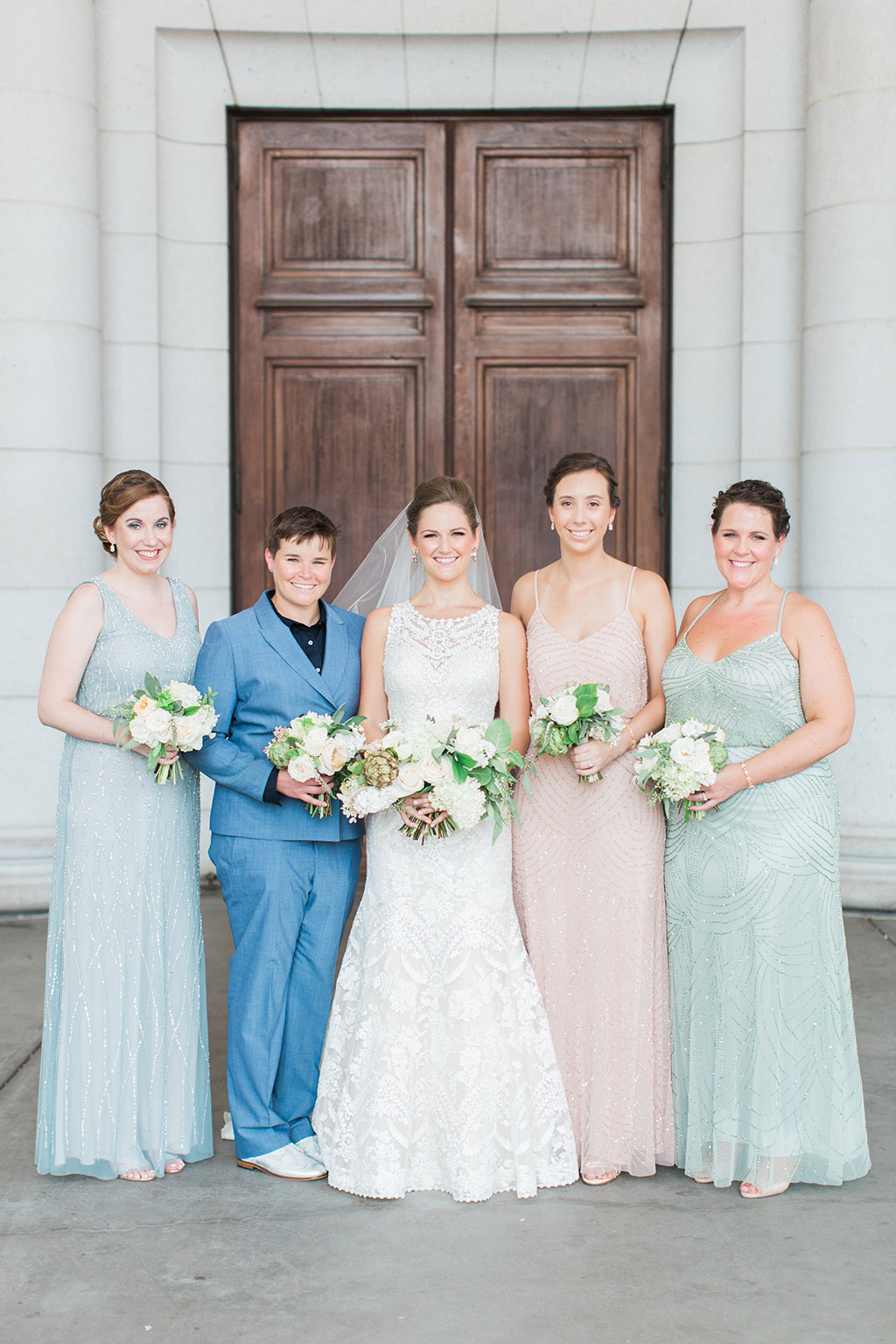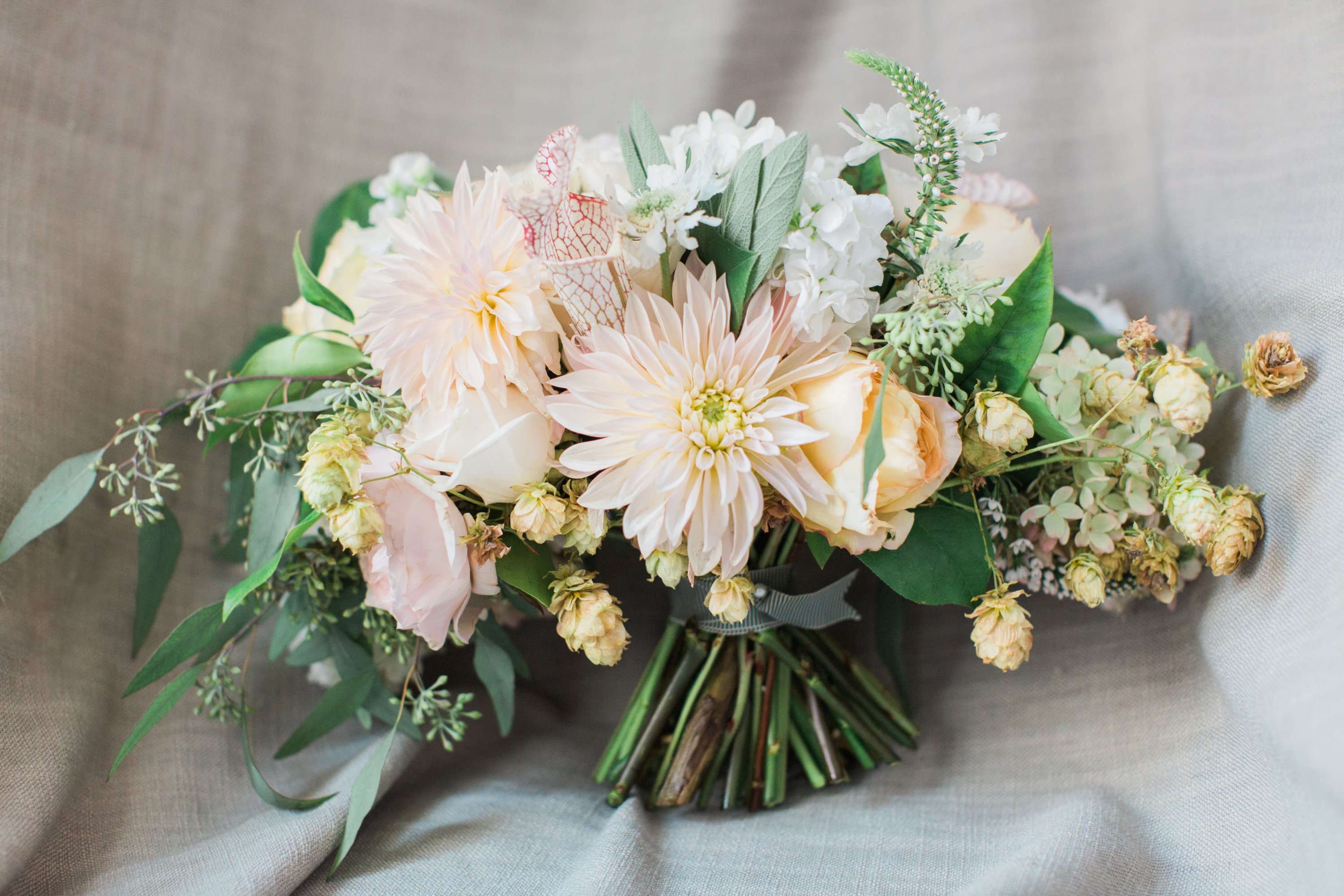 Stephanie and Kevin bonded while belting out "Closing Time" at a White Ford Bronco concert, and he asked for her number after the show. "I need to get to know this distance-running, deer hunting, Afghanistan-traveling wonder woman better," the research director thought.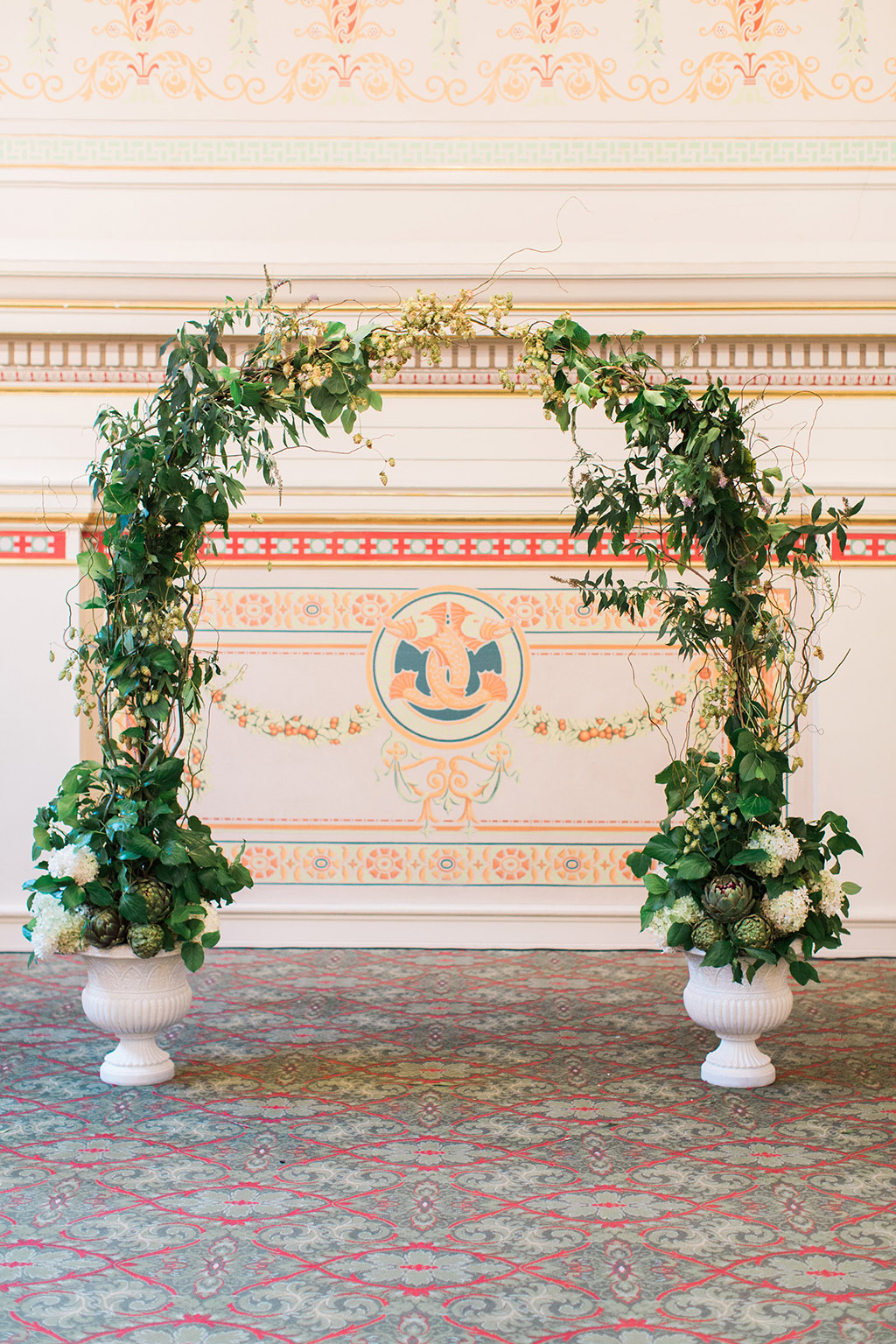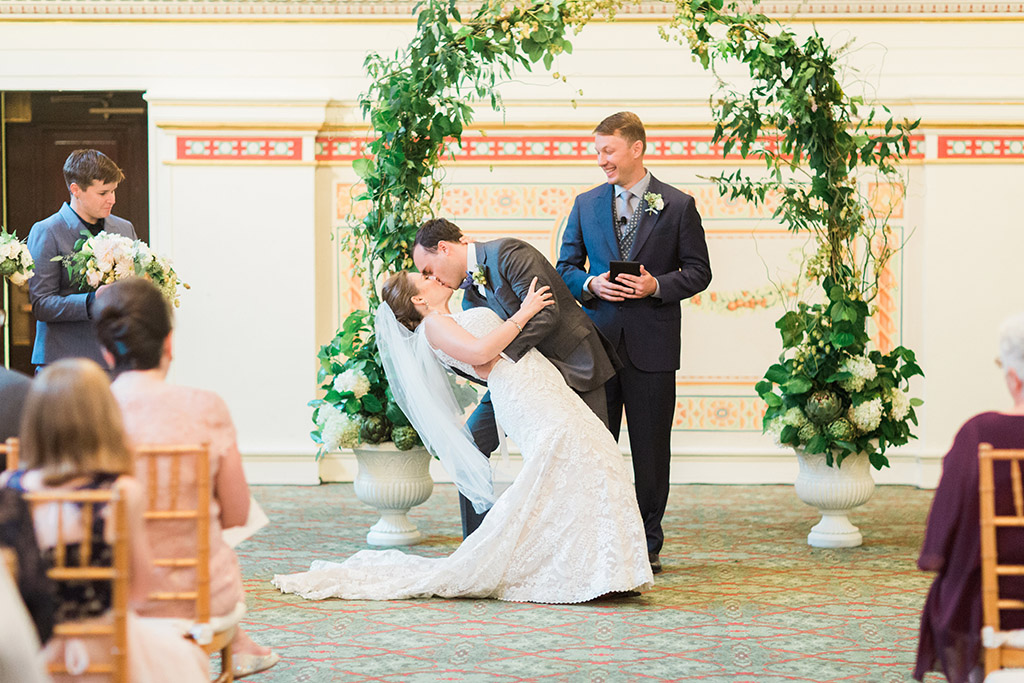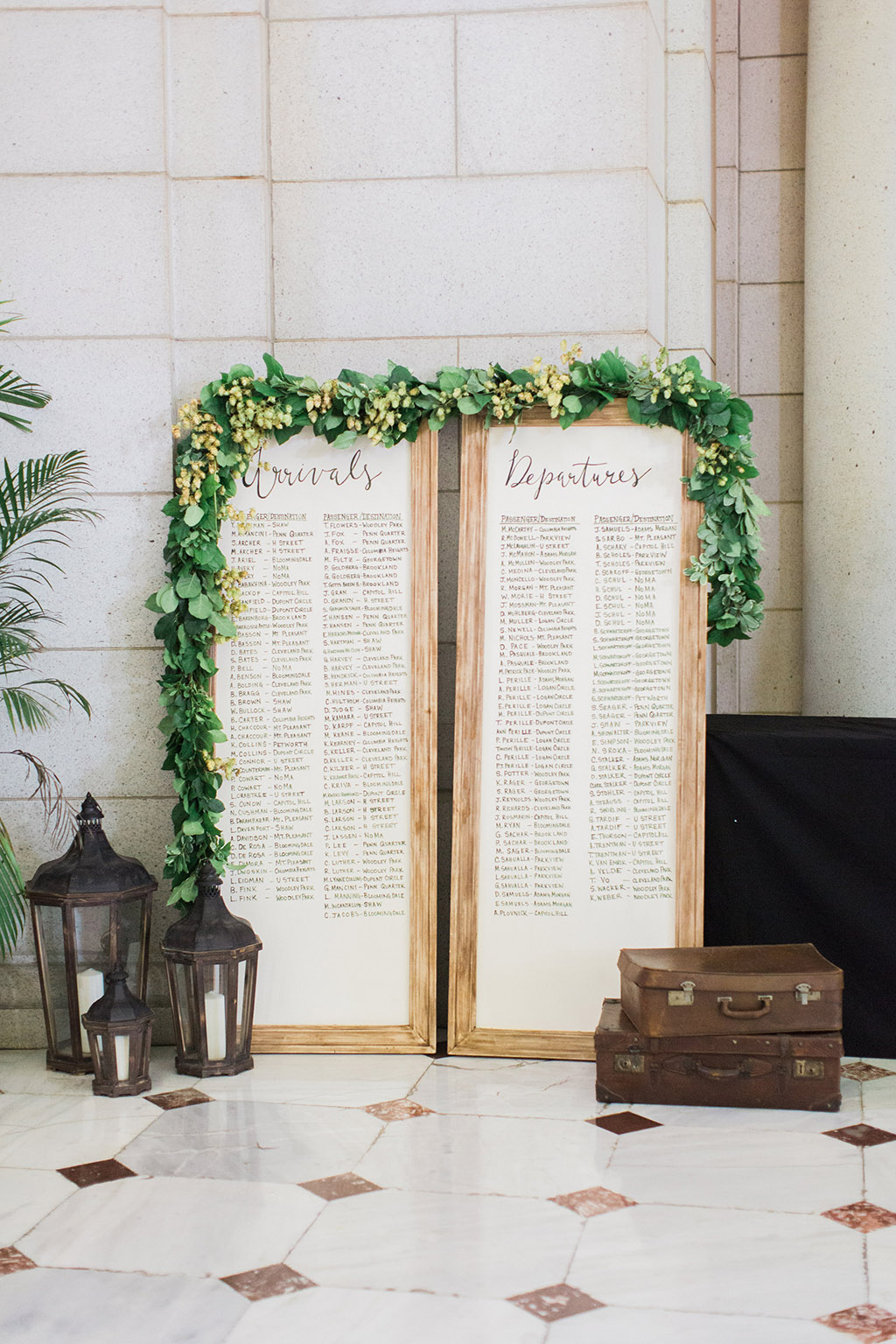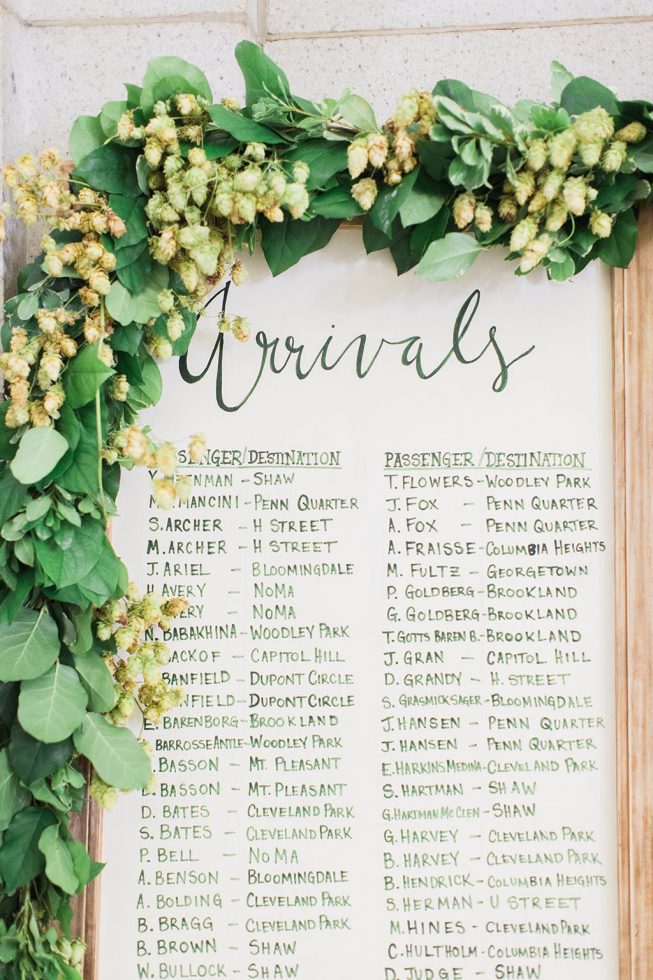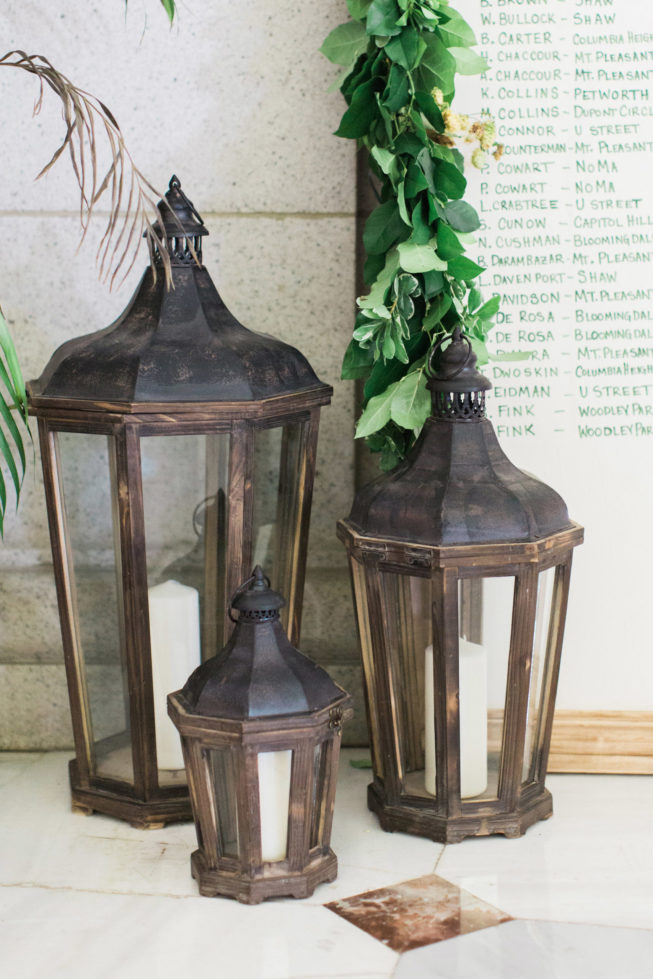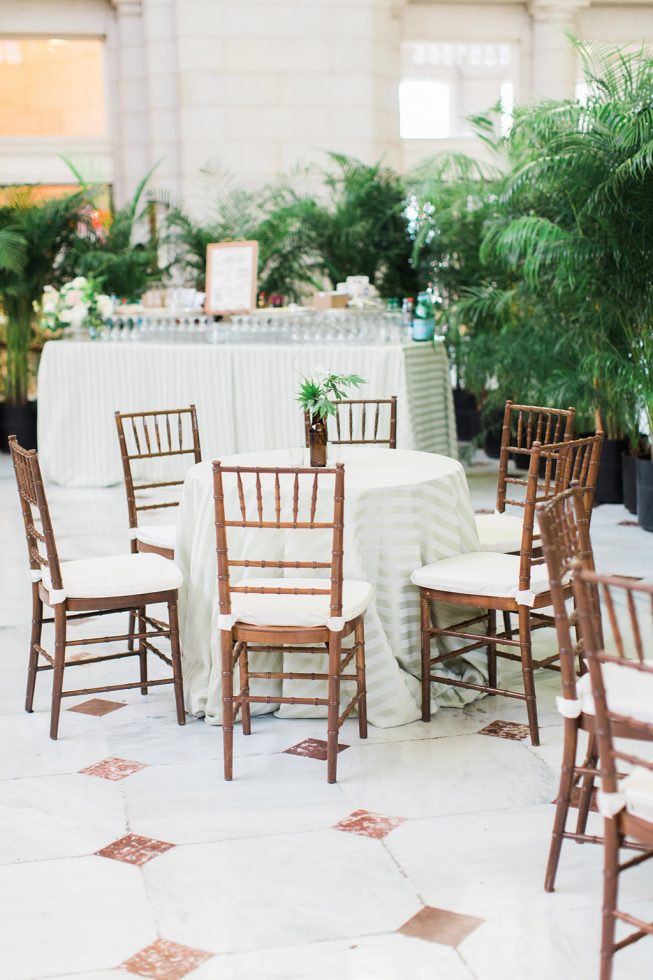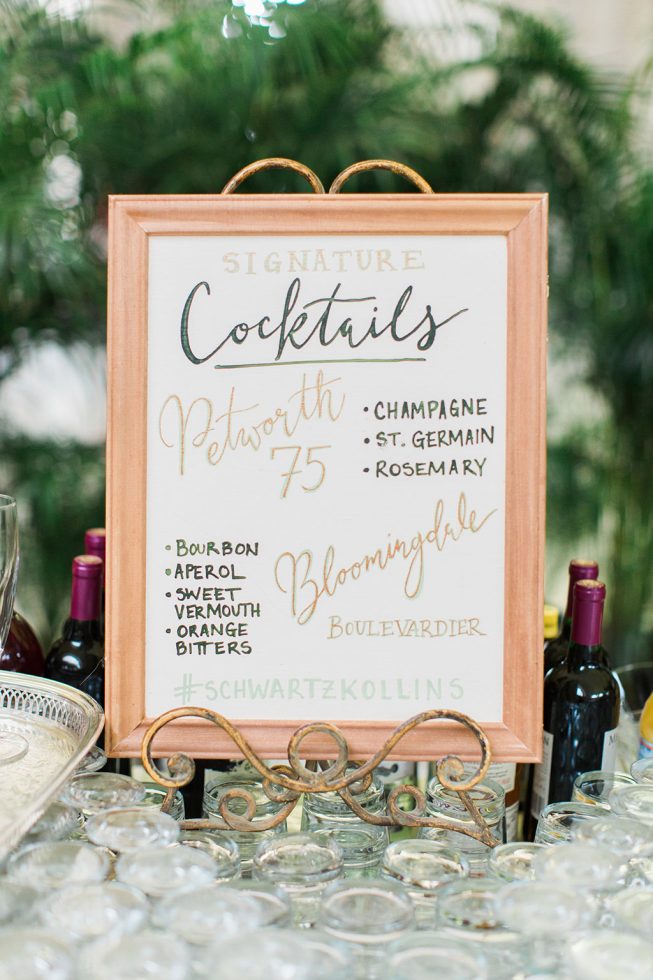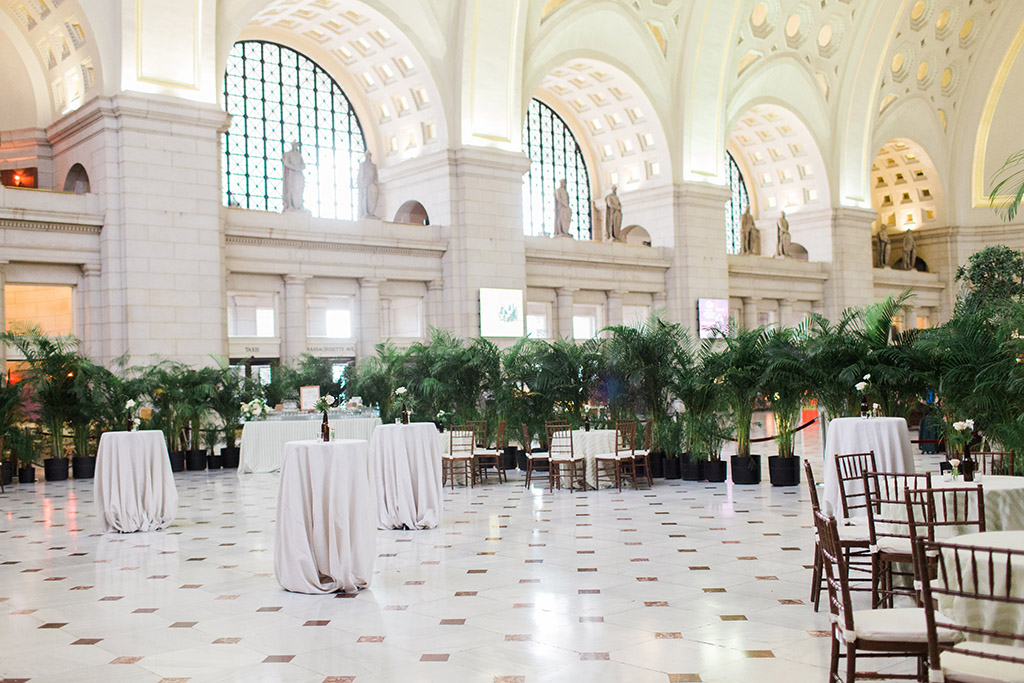 Two years into their relationship, Stephanie, a project manager, balked when a a hike up Old Rag Mountain became too steep. Kevin promised the view from the top would be worth it, so they soldiered on. Finally at the summit and nervous he'd fall, Kevin hunched rather than knelt as he asked her to marry him.
"See, I told you the view would be worth it," he said as she gazed at the ring.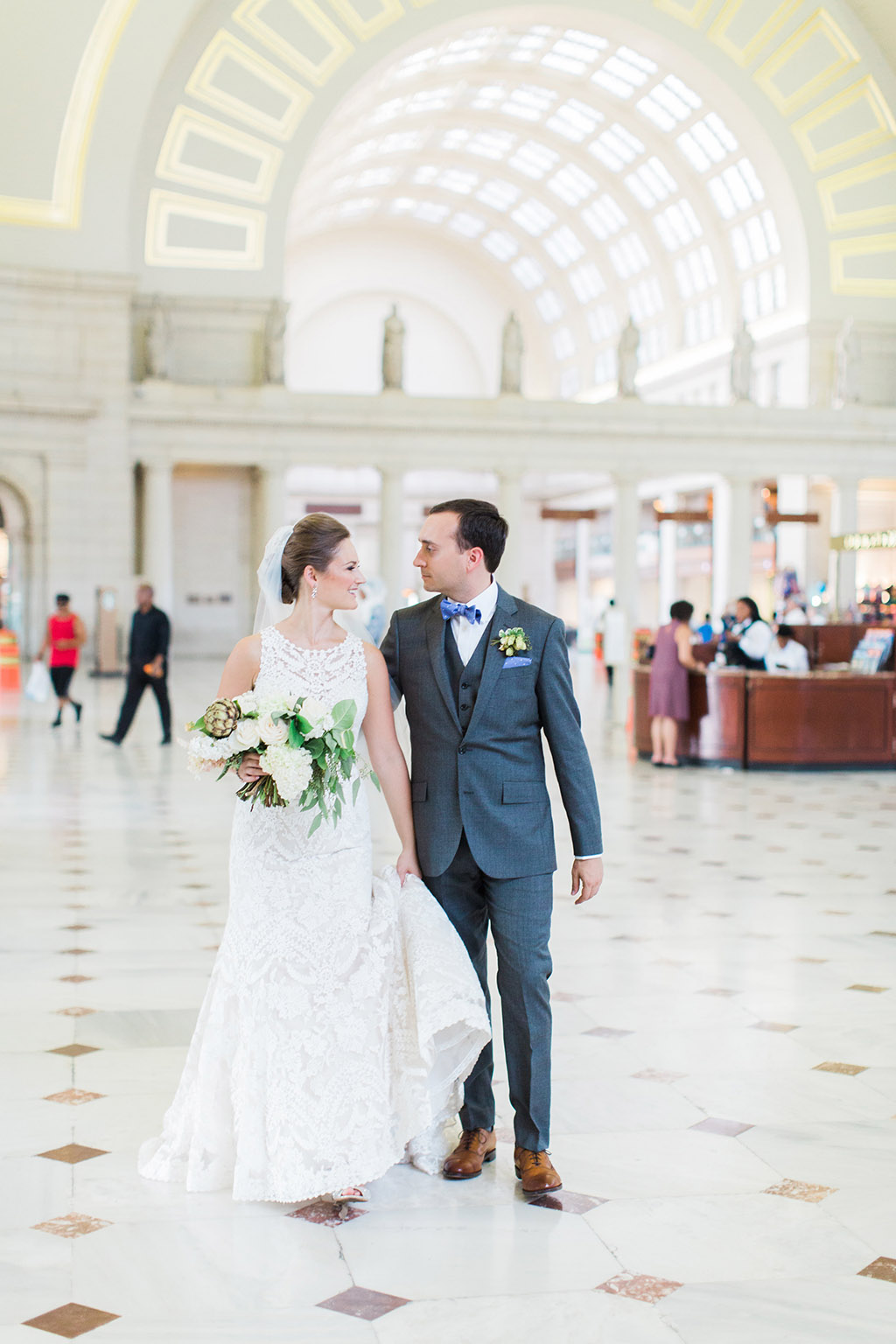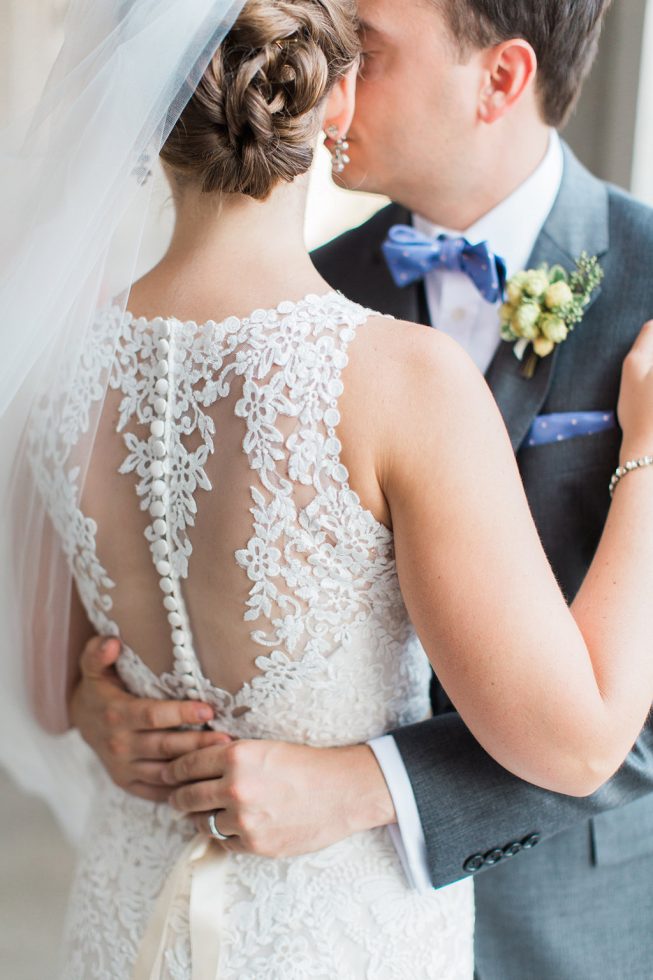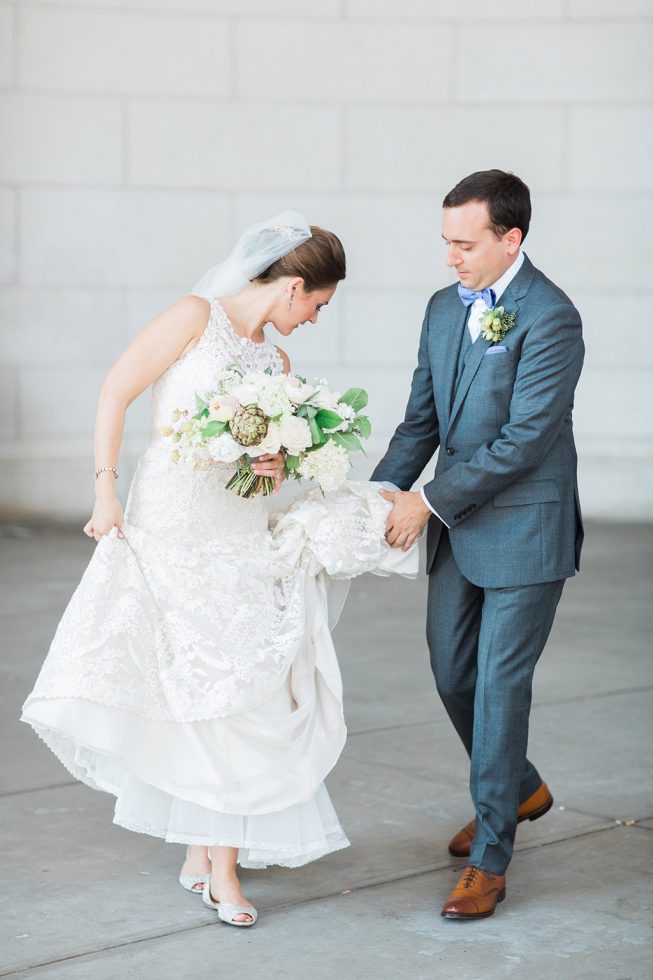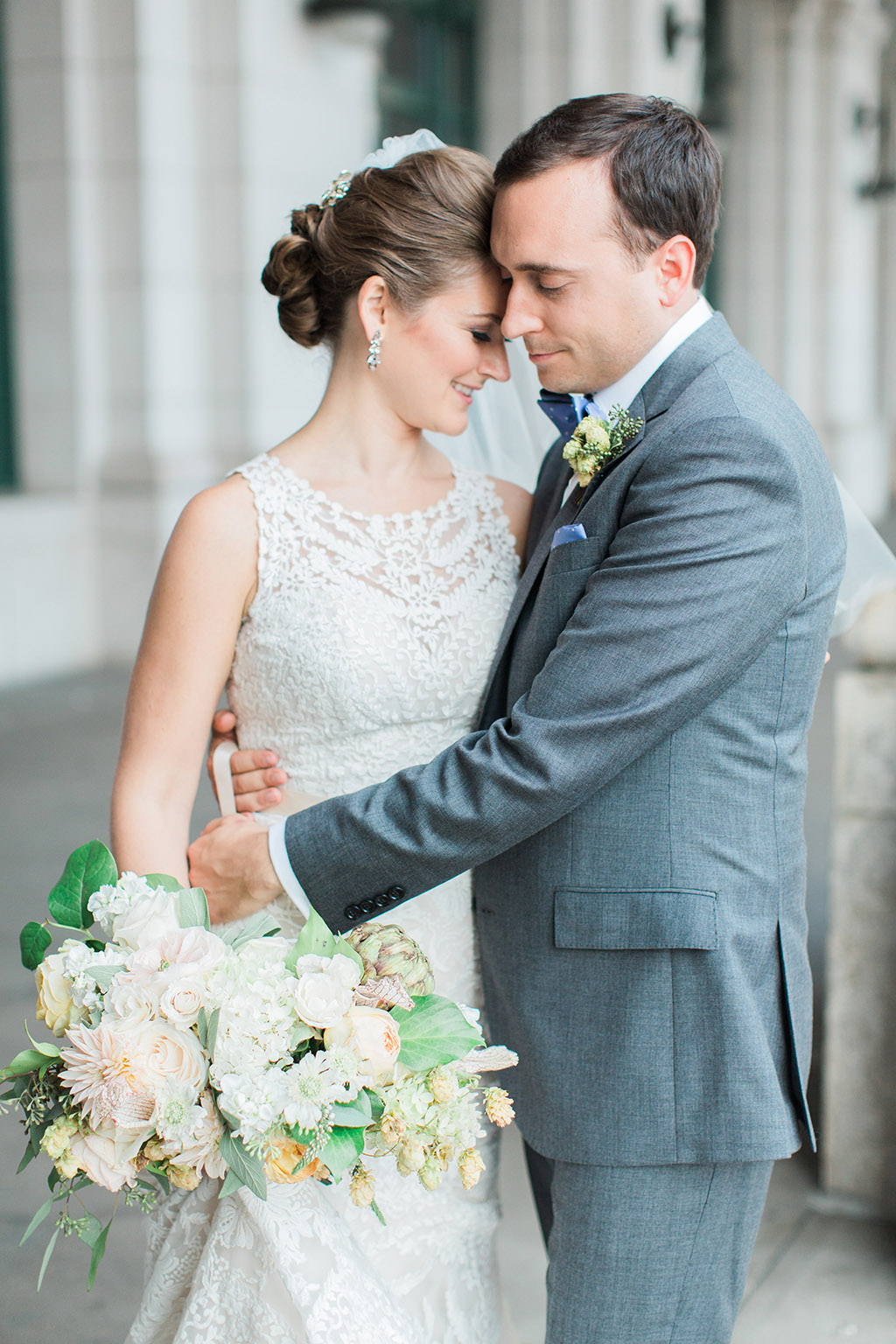 At the late-summer wedding, guests sipped "Petworth 75s" and "Bloomingdale Boulevardiers," the evening's signature drinks named after DC neighborhoods.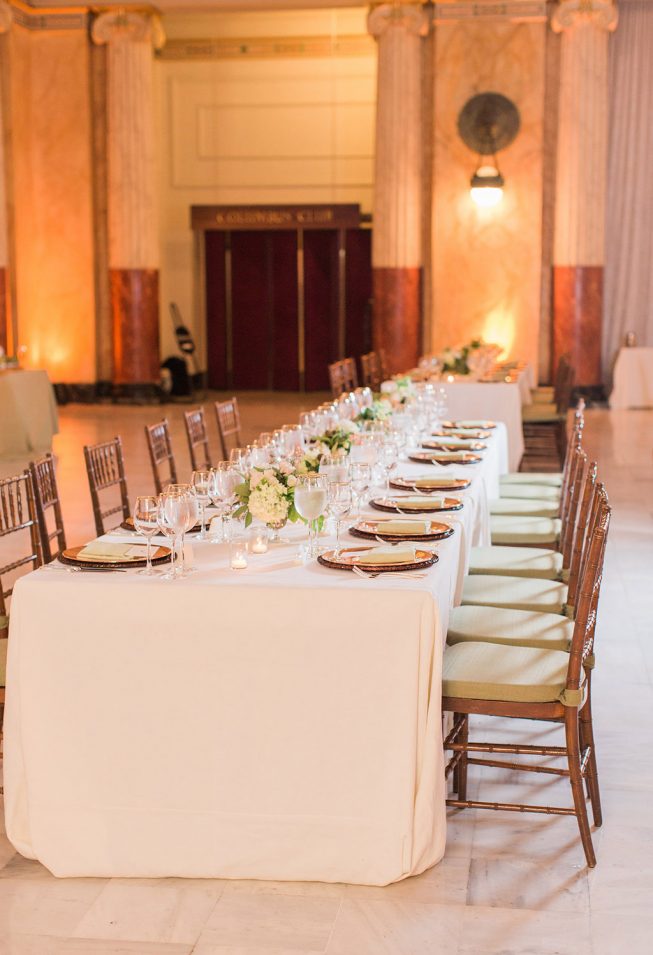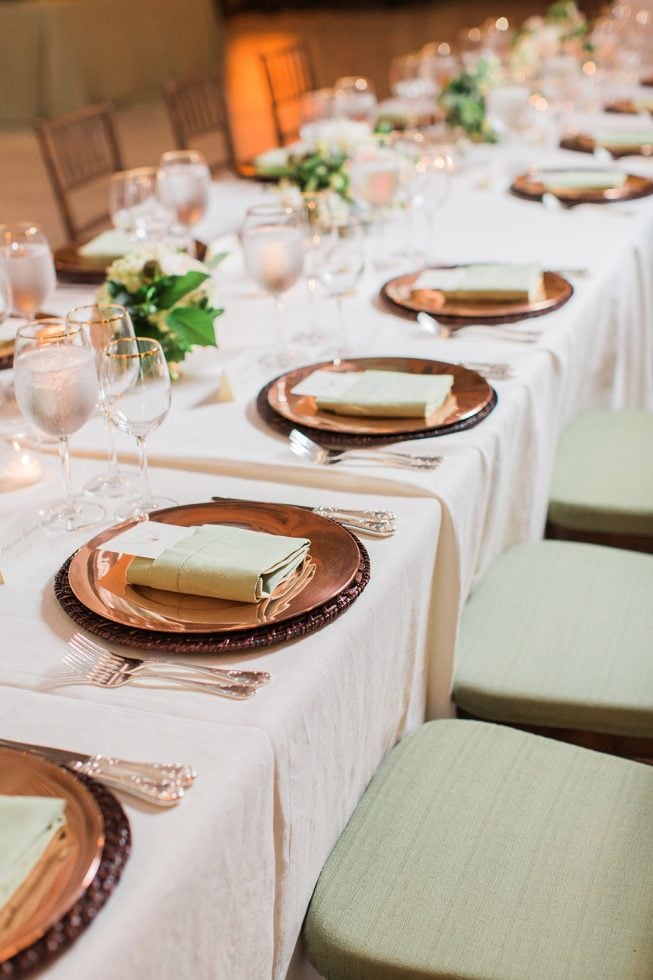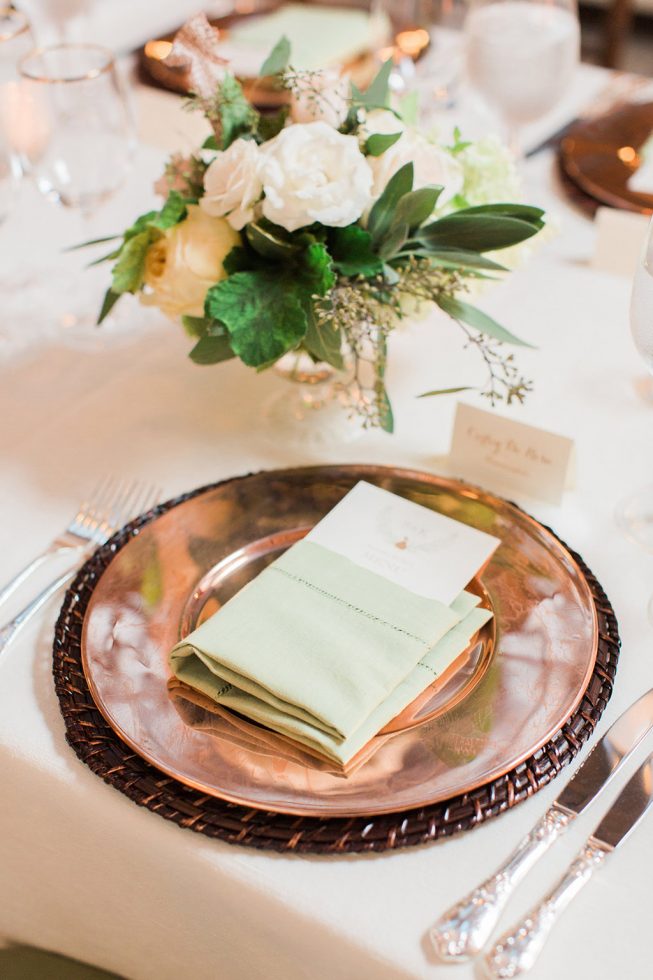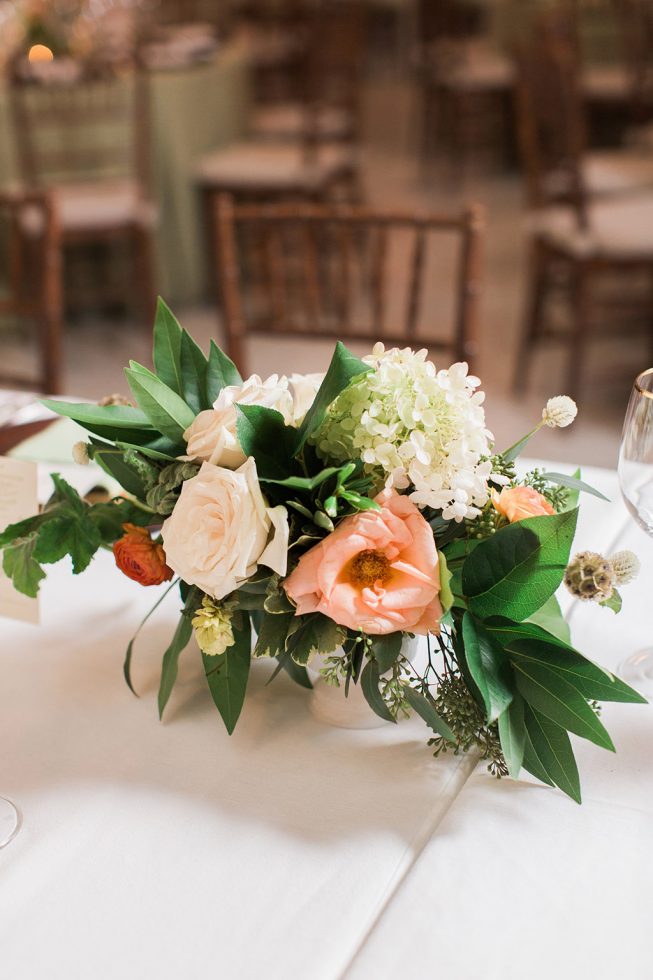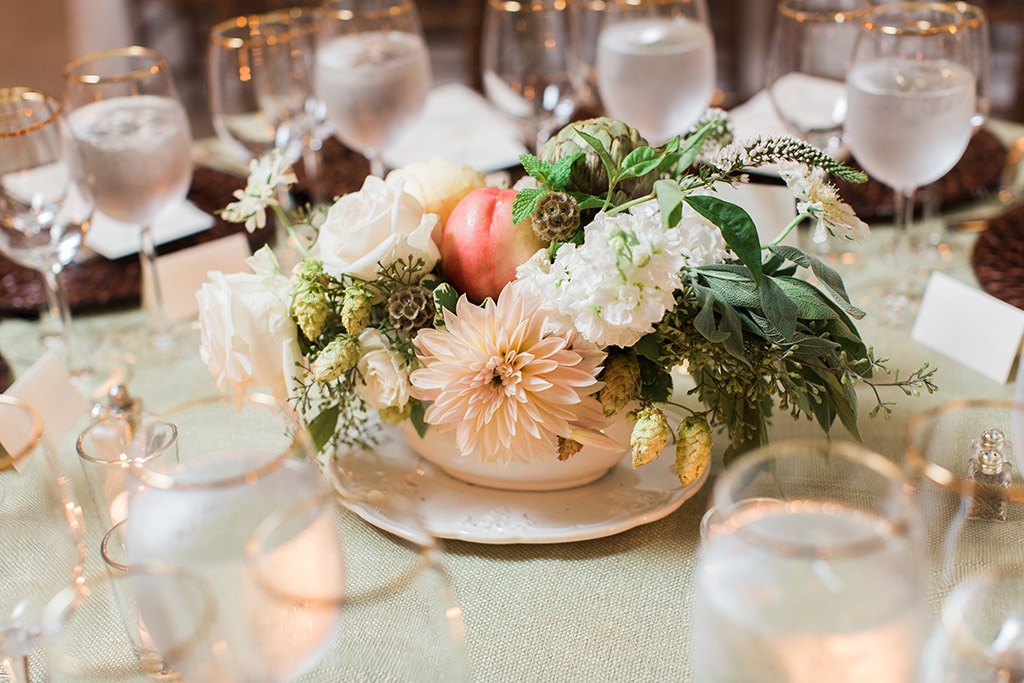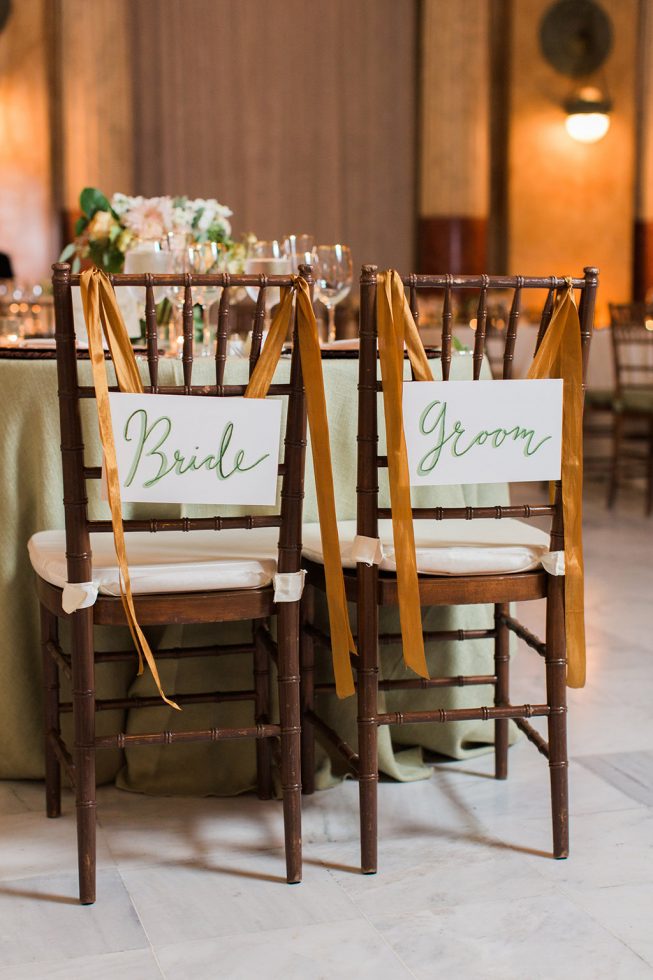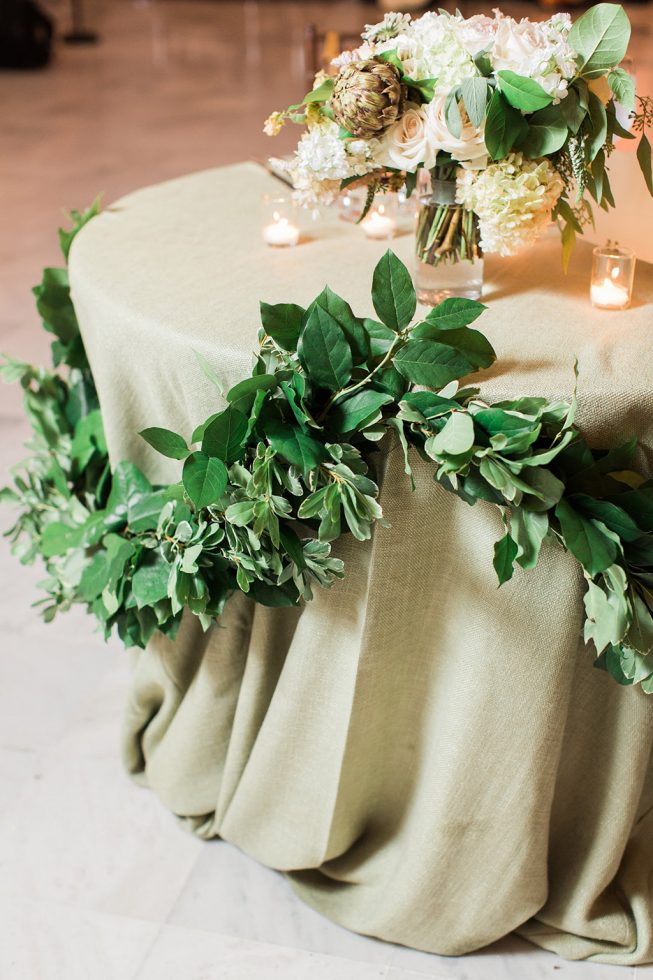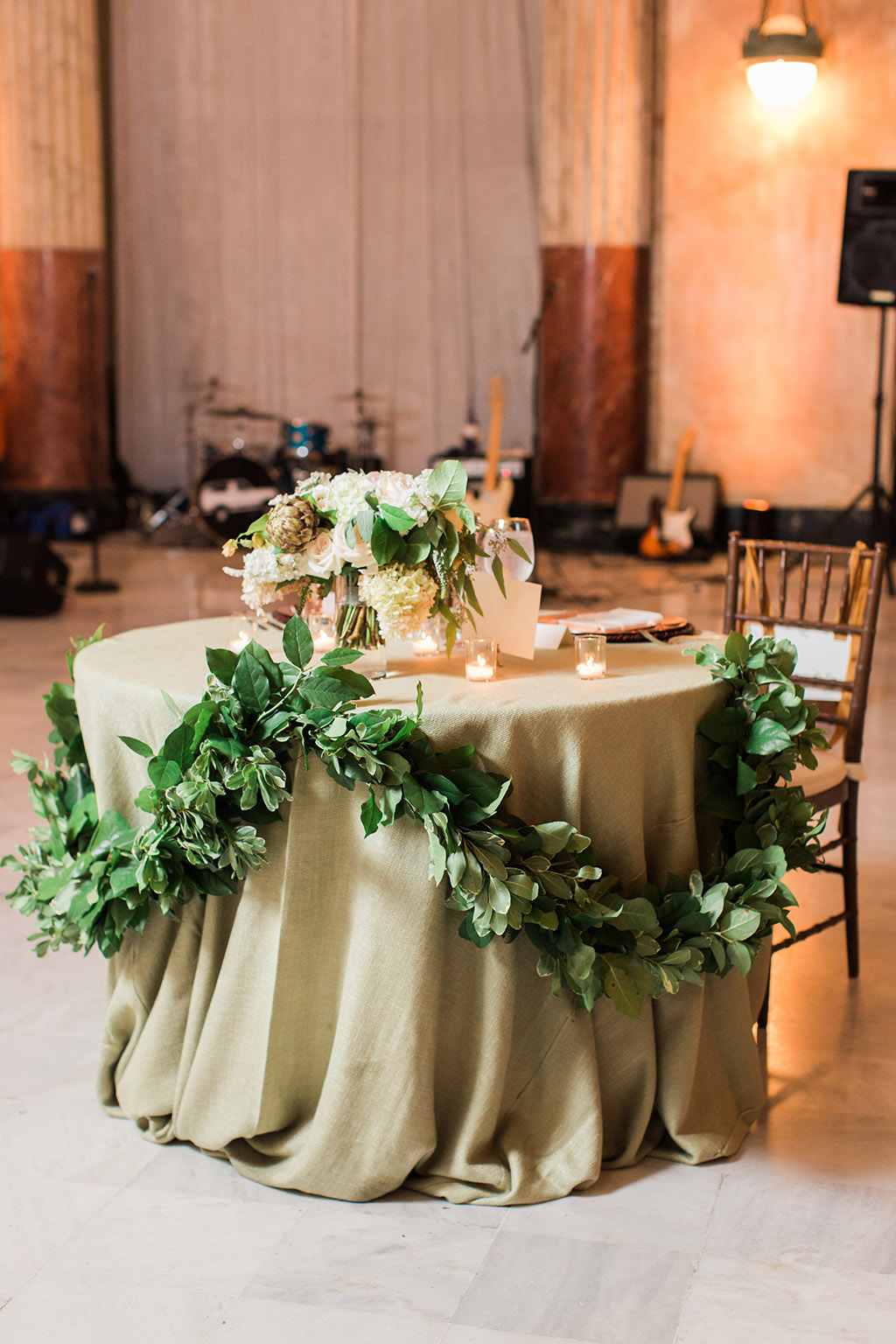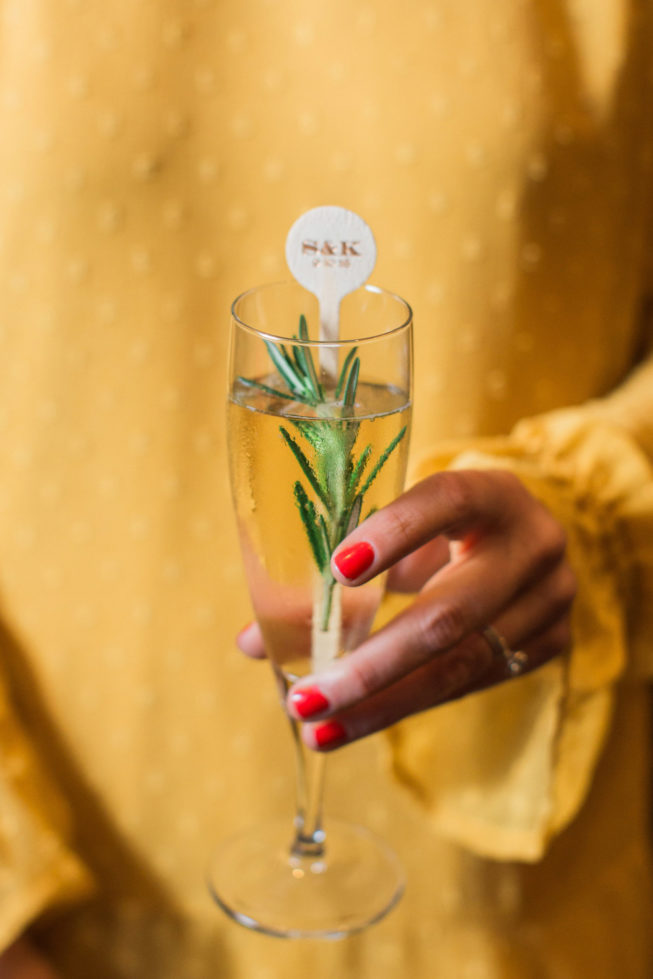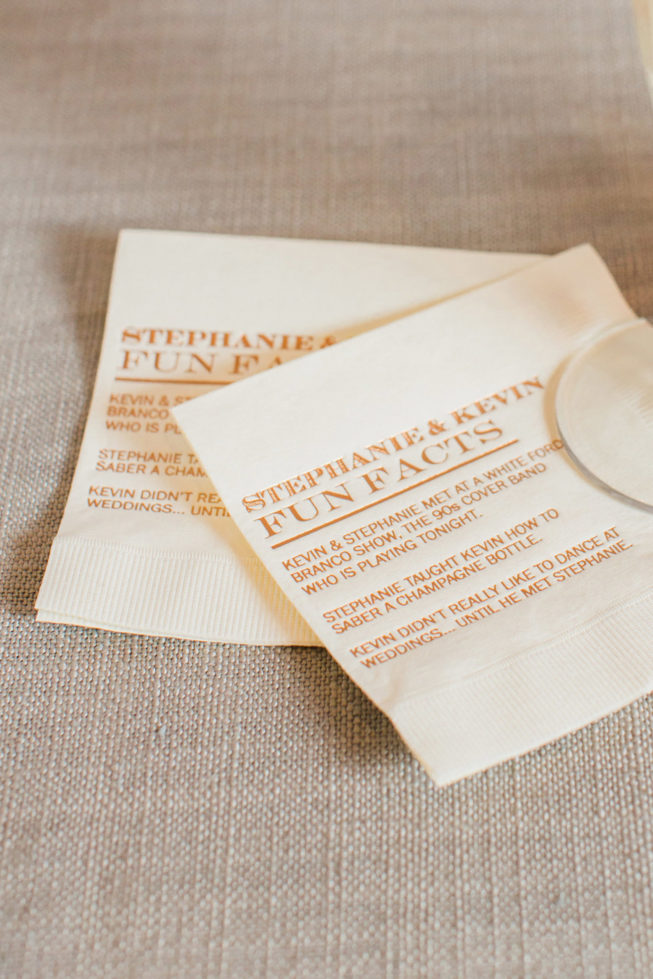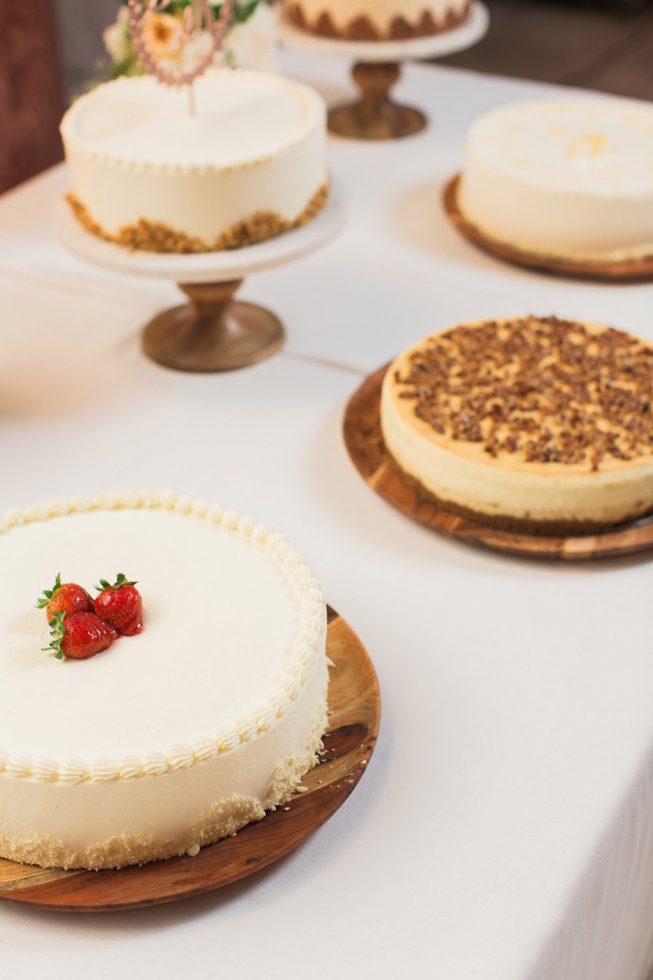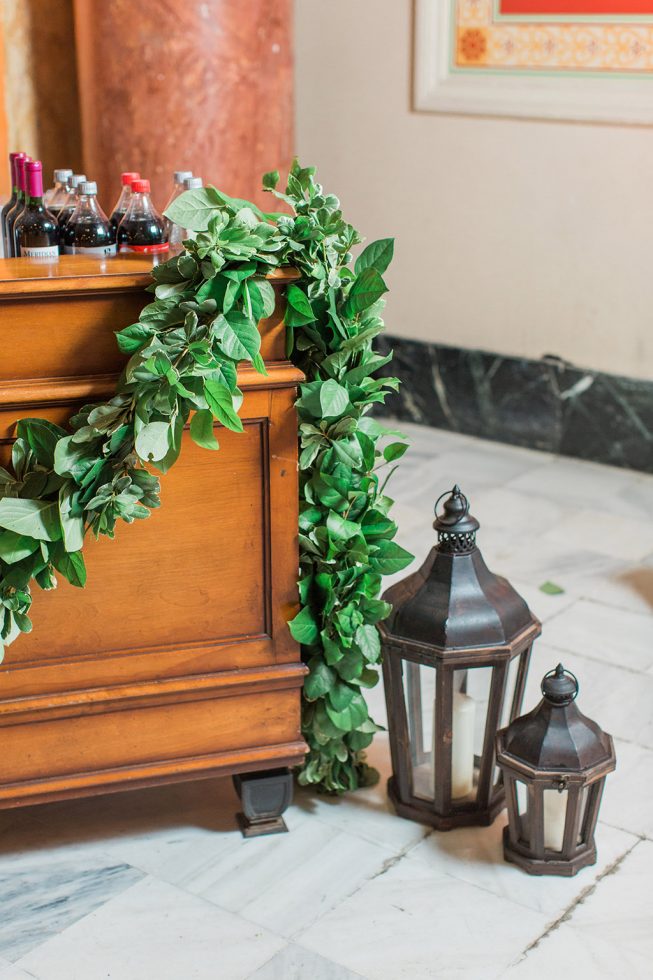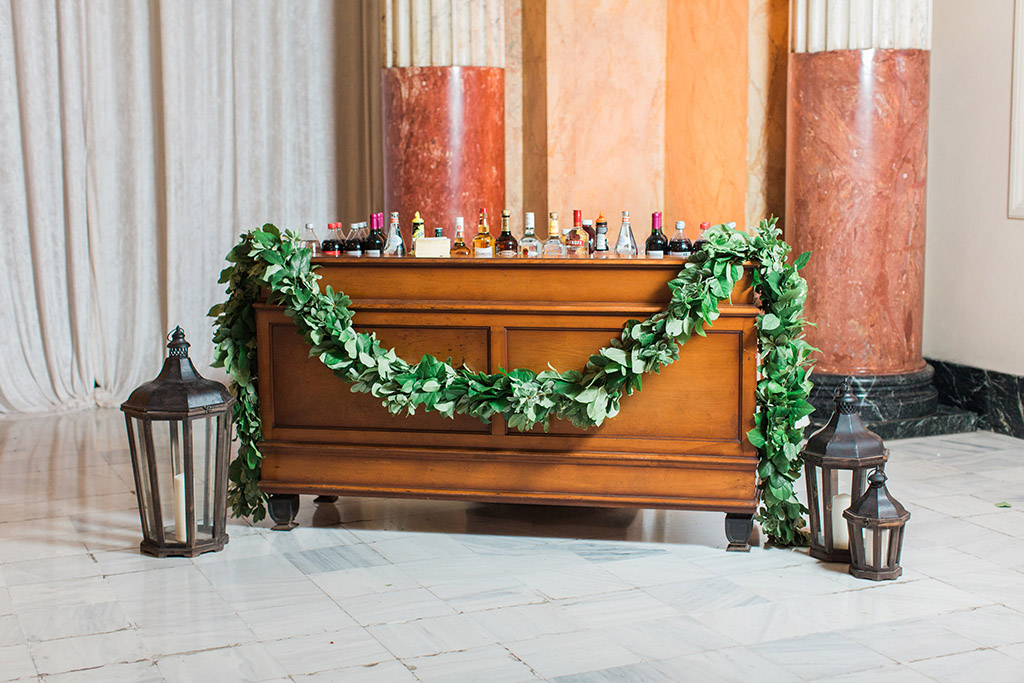 Vintage bottles on the cocktail tables nodded to the groom's love of craft beer, the artichoke, pear, and apple floral arrangements at dinner reflected the couple's love of cooking, and it was only fitting that White Ford Bronco performed.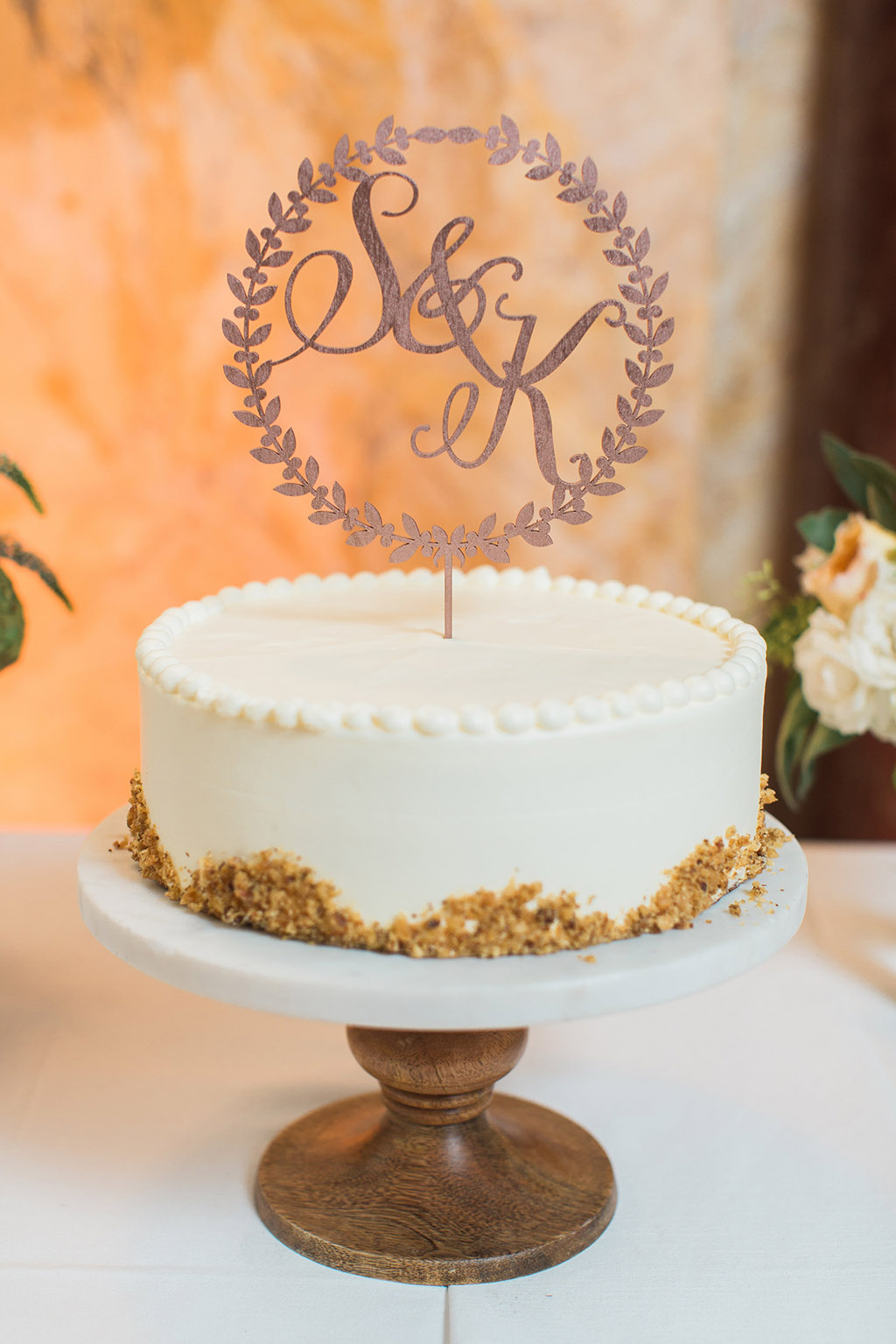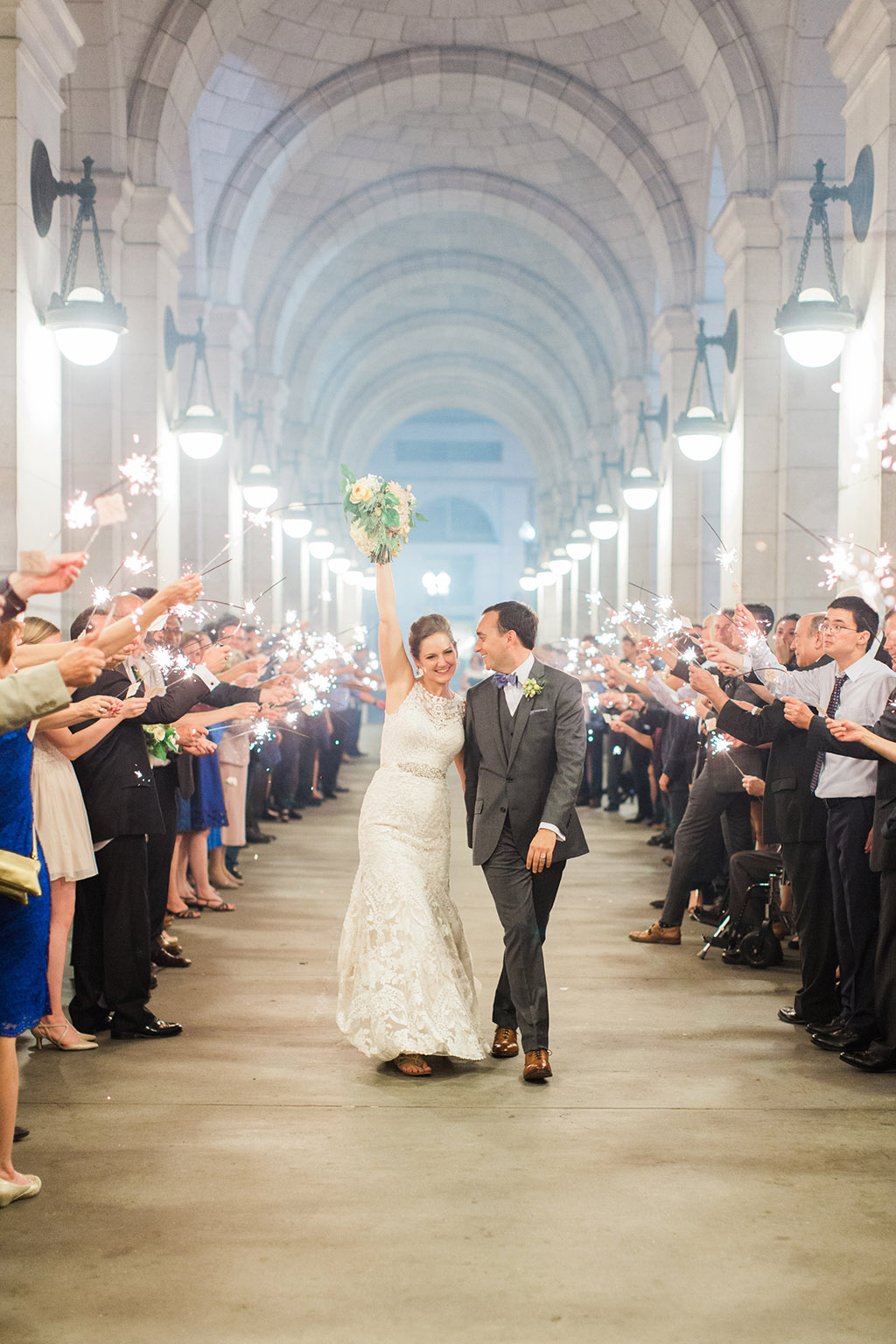 After a sparkler sendoff and a pedicab exit, the newlyweds honeymooned in Southeast Asia.
VENDORS
Photographer: Abby Grace Photography | Event Coordinator: Kruse & Vieira Events | Venue: Union Station | Florist: Petal and Print | Rentals: White Glove Rentals and DC Rental | Bride's Gown: BHLDN | Hair & Makeup: Up Do's for I Do's | Groom's Attire: J. Crew and Knotty Tie Co. | Music: String Poets and White Ford Bronco | Catering and Cakes: Design Cuisine | Stationery: Bellajenna | Transportation: Limousines, Inc. and DC Pedicab | Signs: Kruse and Vieira Events