Many are aware that there's one particularly creepy set of stairs in Georgetown where the 1973 horror classic The Exorcist filmed Father Damien Karras tumbling to his death.
But designer Christina Moore of Bella Giornata Events & Design didn't realize the stairs were local until just recently: "I remembered watching a video about the impact The Exorcist had on viewers in 1973, the news clips, the crowds, the insane reactions—people passing out, throwing up, freaking out—leading theaters to keep smelling salts on hand. After watching the video and seeing the impact it had, I watched a video of the places that fans were still visiting from the original filming. I had no idea it was in Georgetown."
Moore was inspired to use the staircase's proximity to her creative advantage. She crafted an Exorcist-themed storyline that she wanted to use for a bridal-themed shoot with Bakerture Photography and Video. In Moore's imaginary postlude to the film, Regan moves on from her possession and falls in love.
"Maybe Regan seemed fine at the end of the film, but would she have a normal life? Could she find love after such a trauma?" says Moore. In the concept of this shoot, she does. "She returns home for her wedding, looking over her old bed, at her old things. Then, tragically, the groom falls to his demise on the very same steps as Father Karras all those years ago, triggering the trauma to resurface. This is where we enter the shoot."
While the crew didn't encounter anything supernatural on set, they did run into lots of joggers running the steps as their evening workouts. In the quieter moments, though, Moore admits that the eeriness of the settings did get to the crew: "Being on the steps at dusk seeing the house that has scared millions was definitely terrifying. If you haven't ever stopped at the top of those steps, do it. At dusk. With a candle. Near the window. You'll be creeped out, too."
Photography by: Bakerture Photography and Video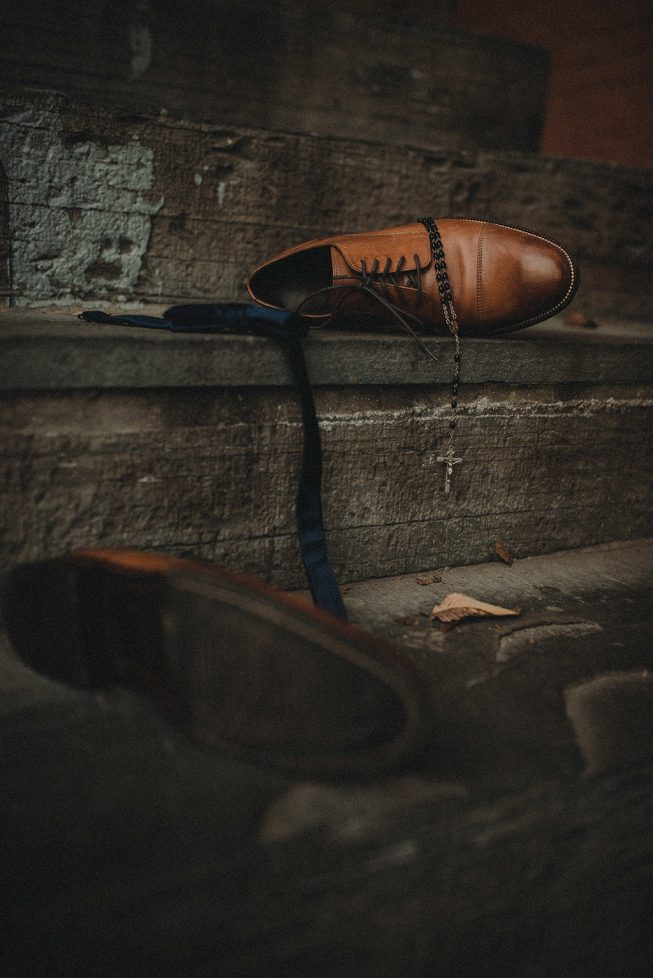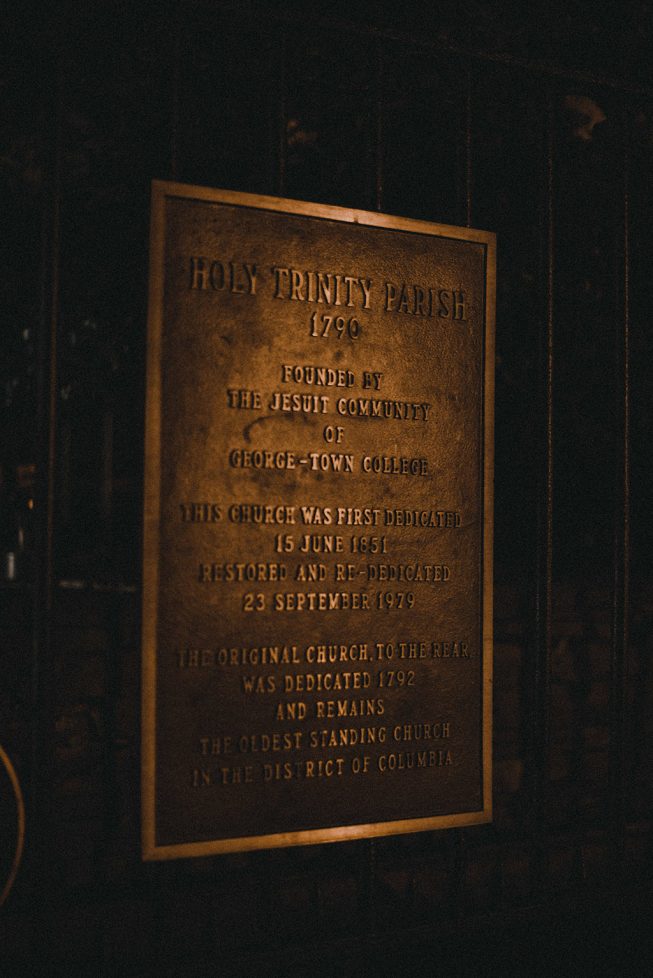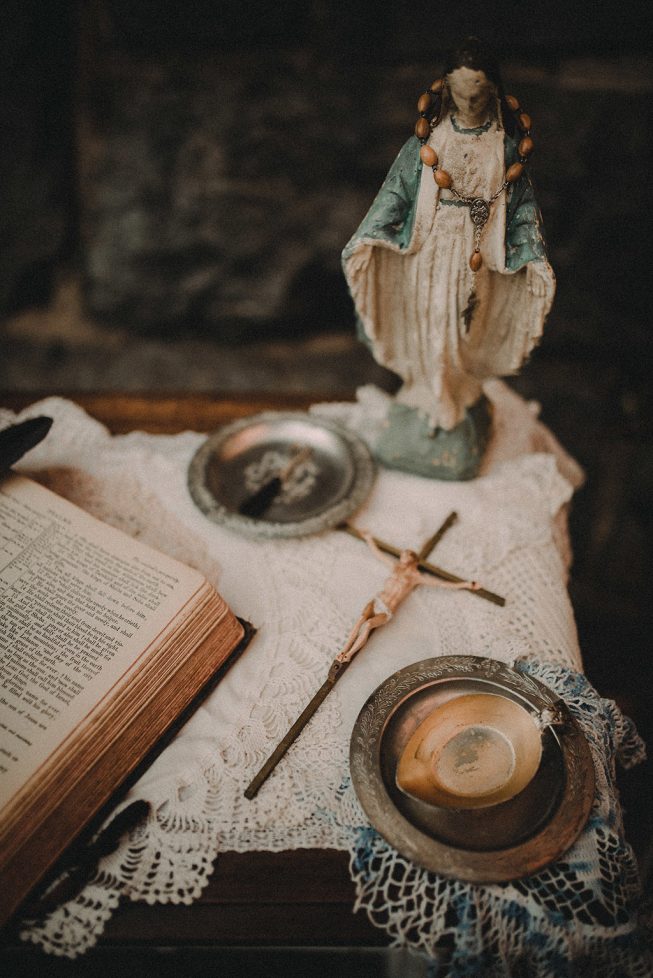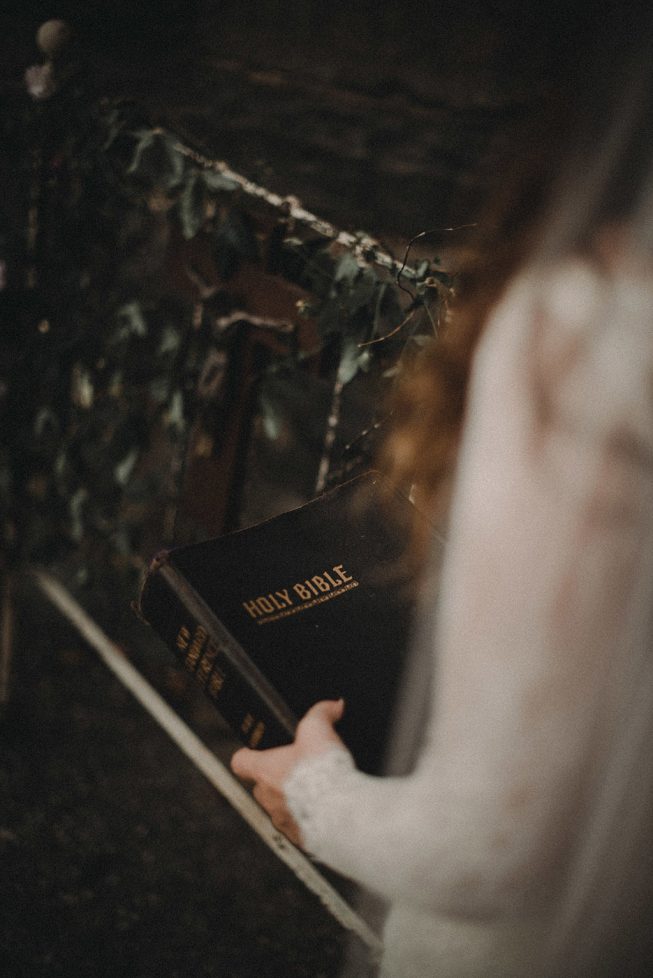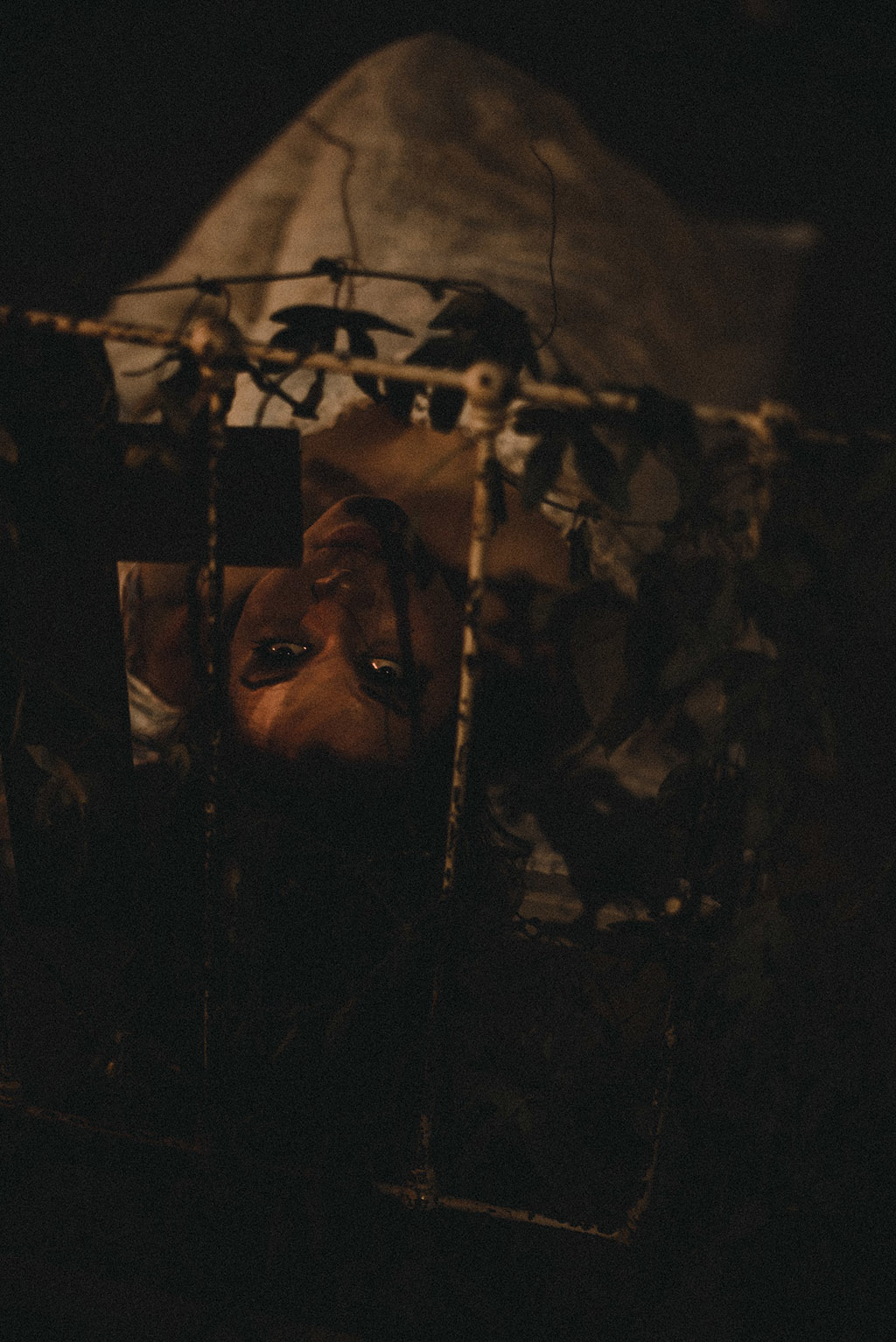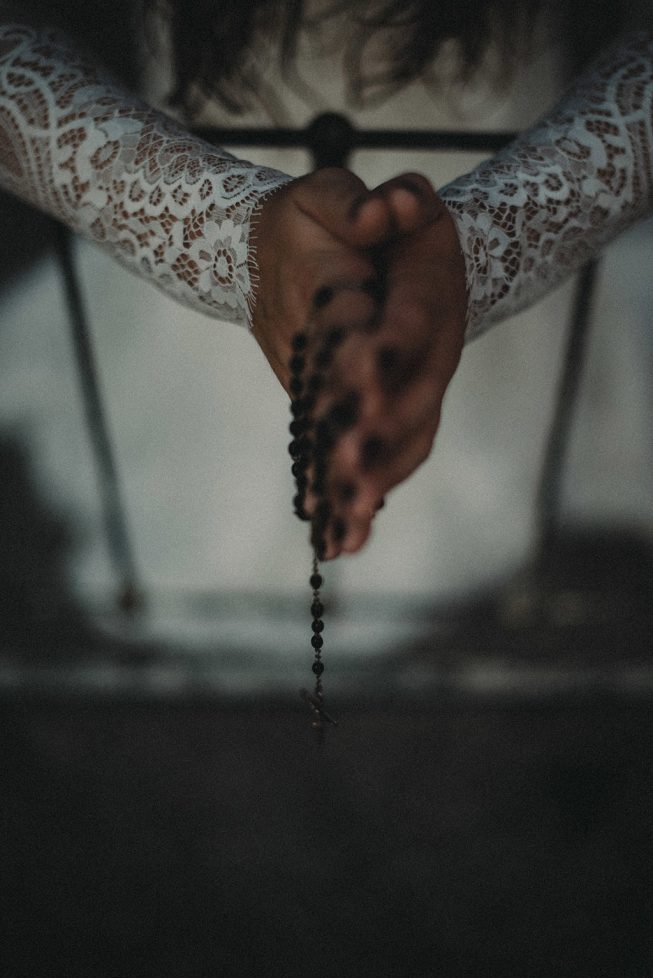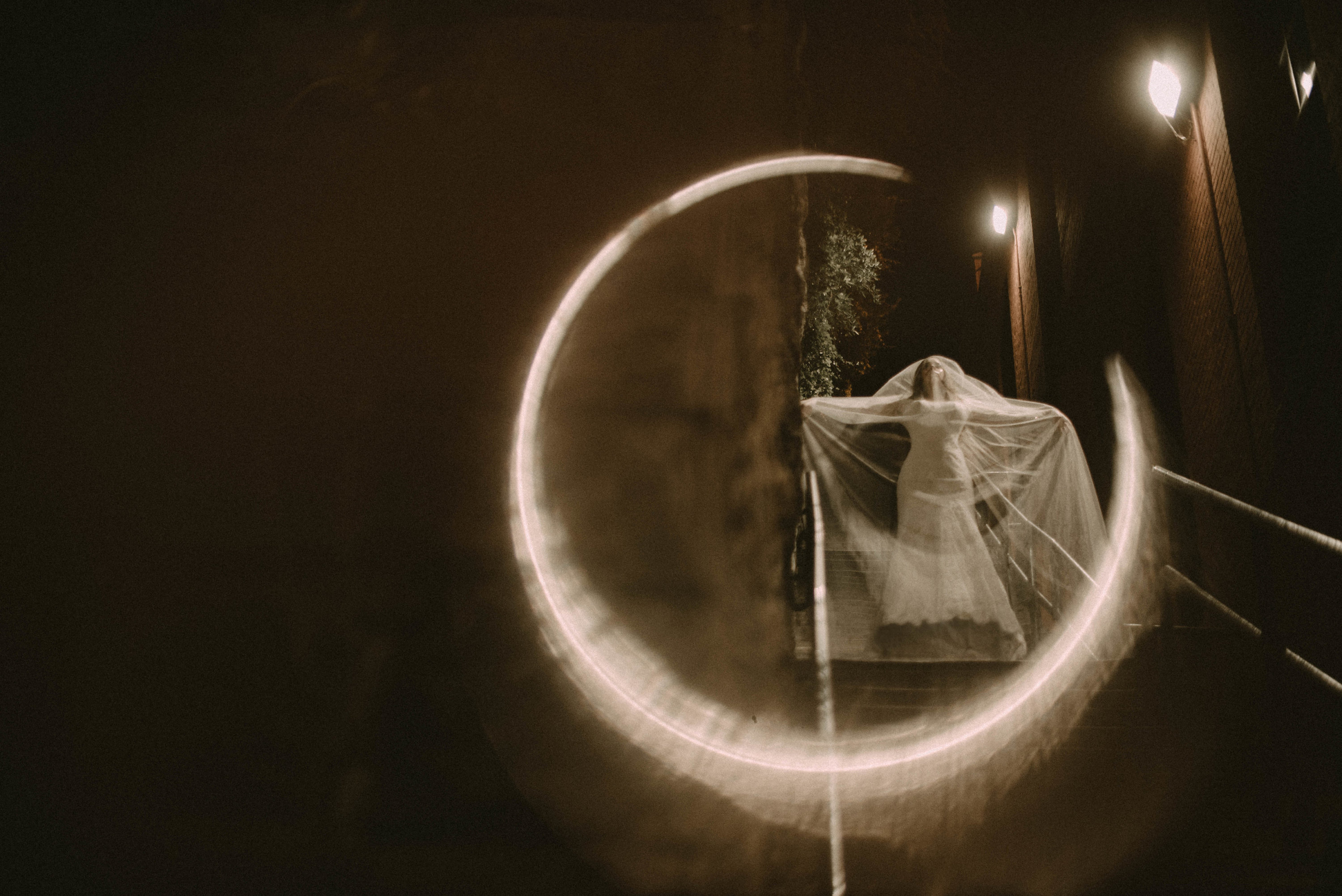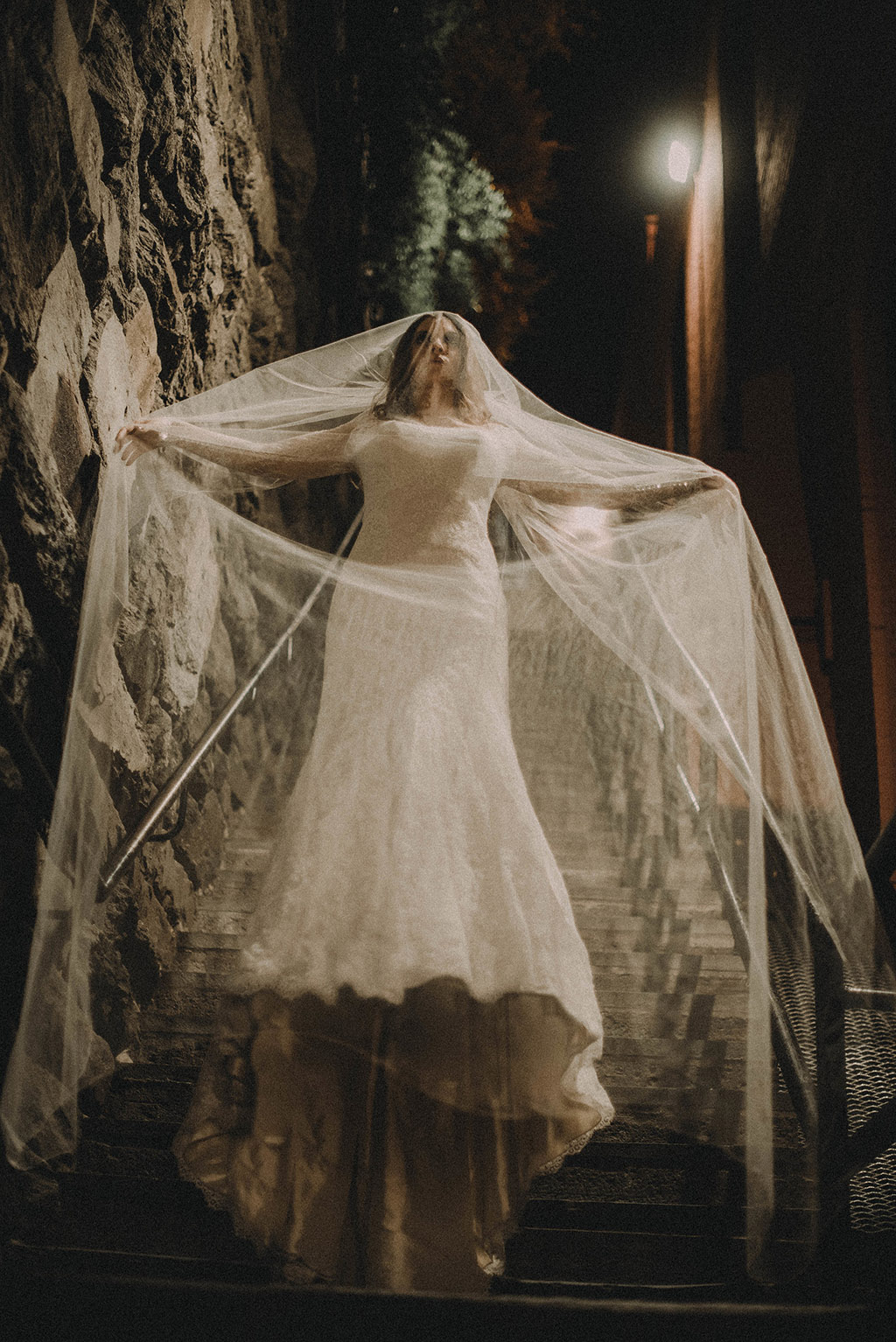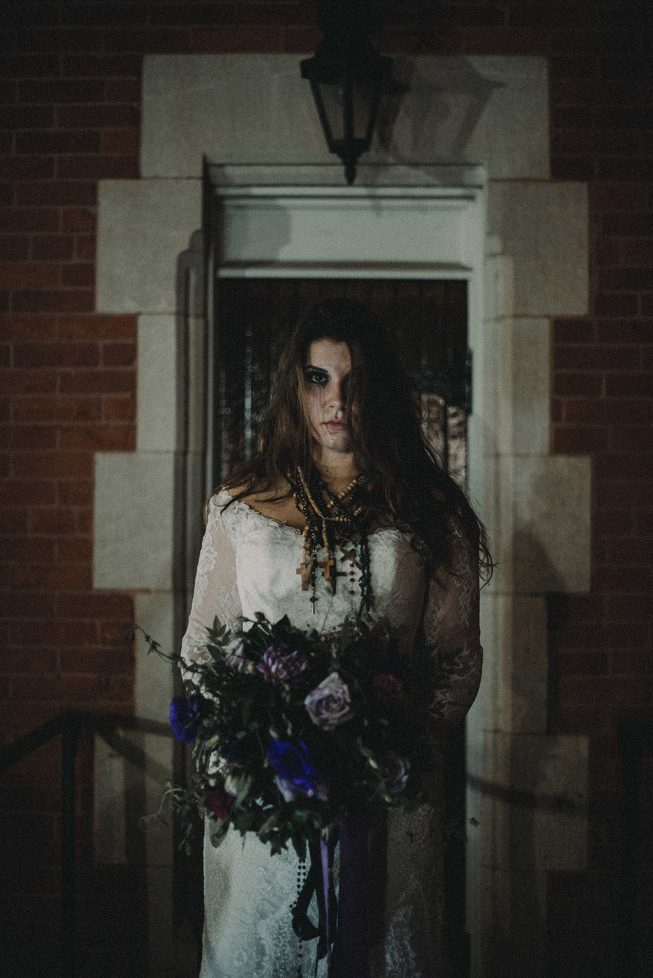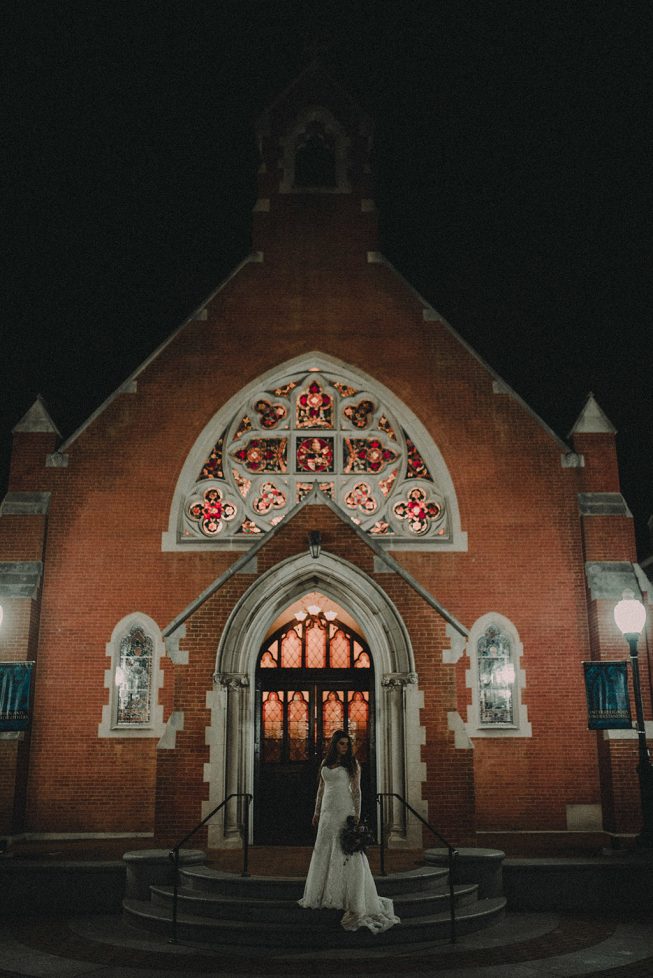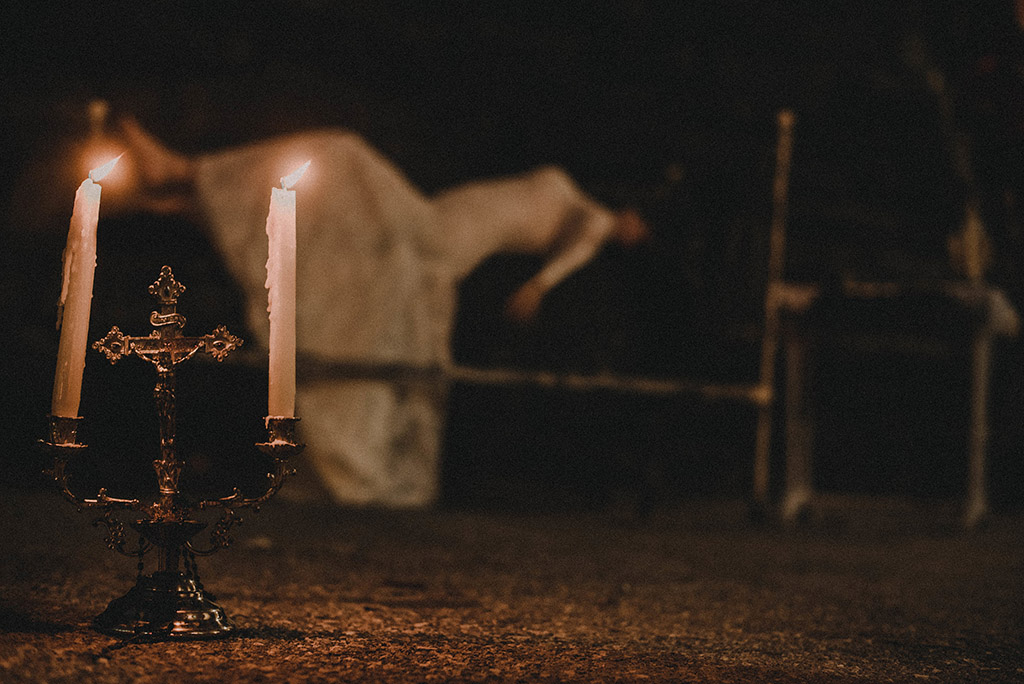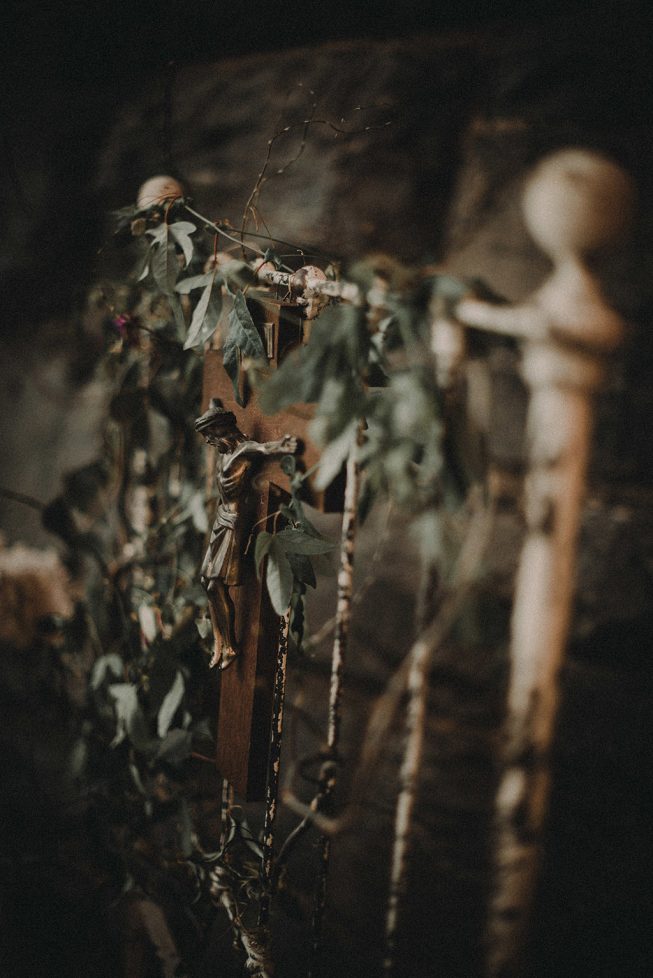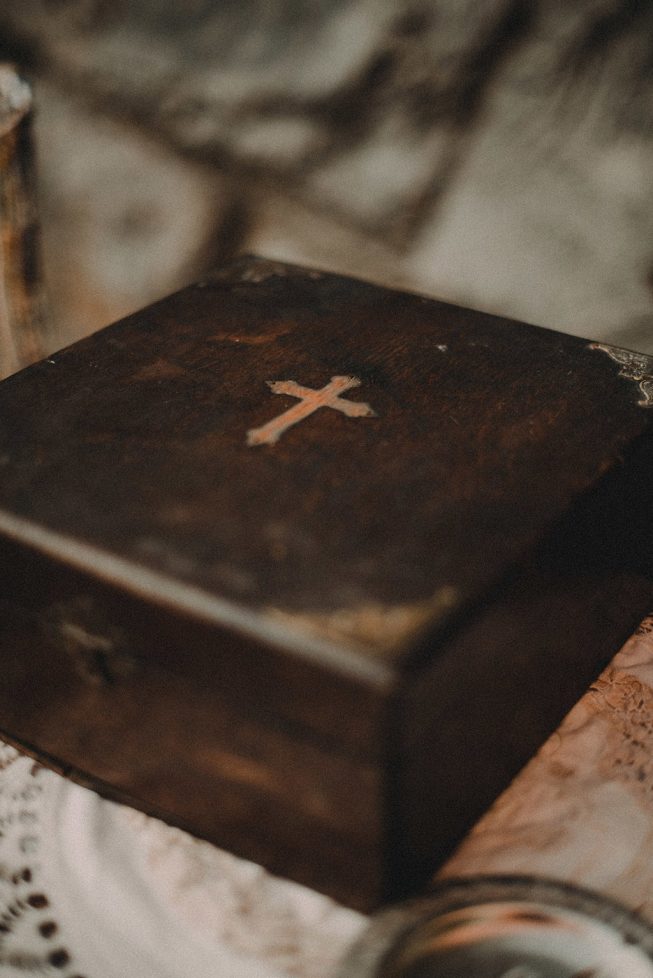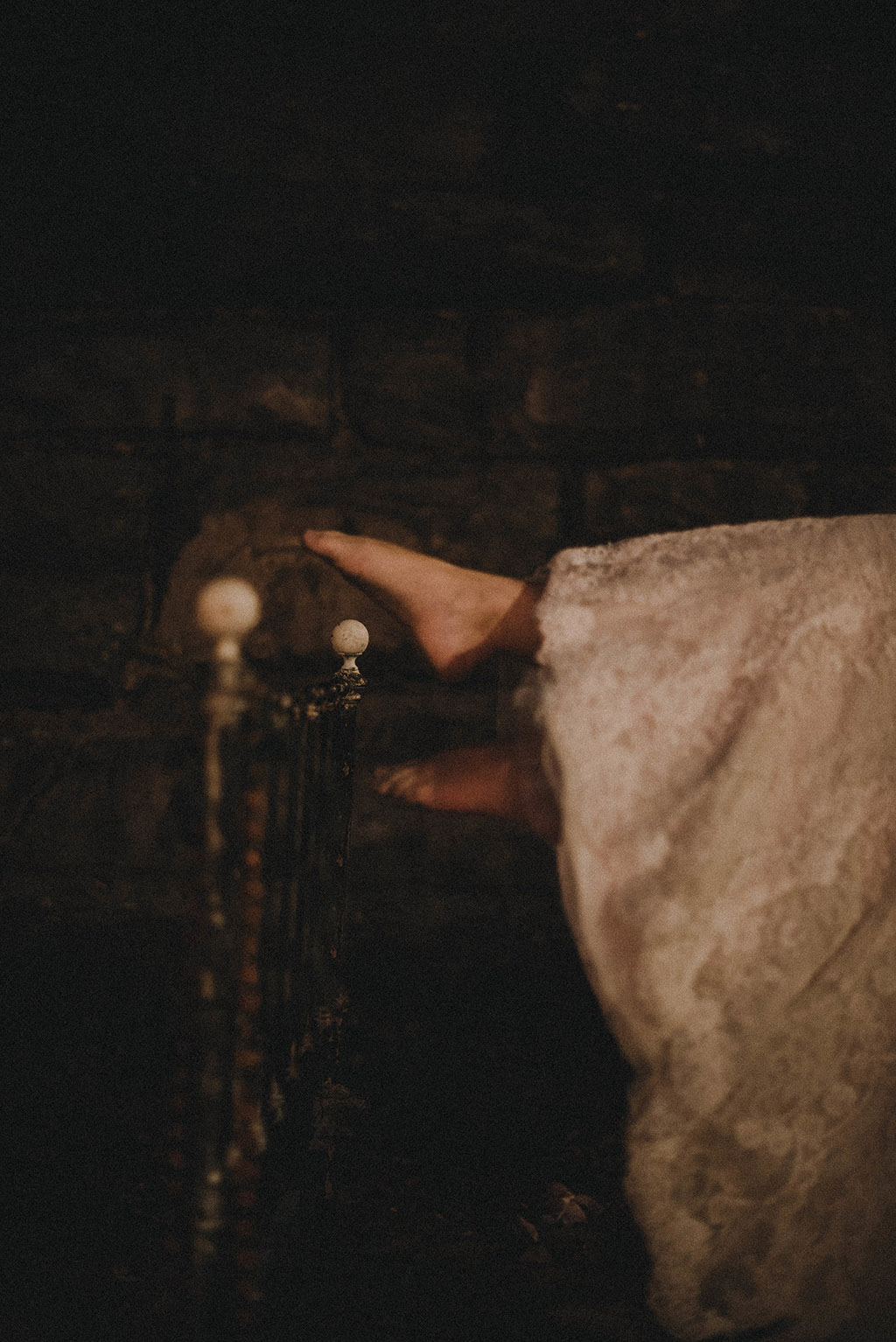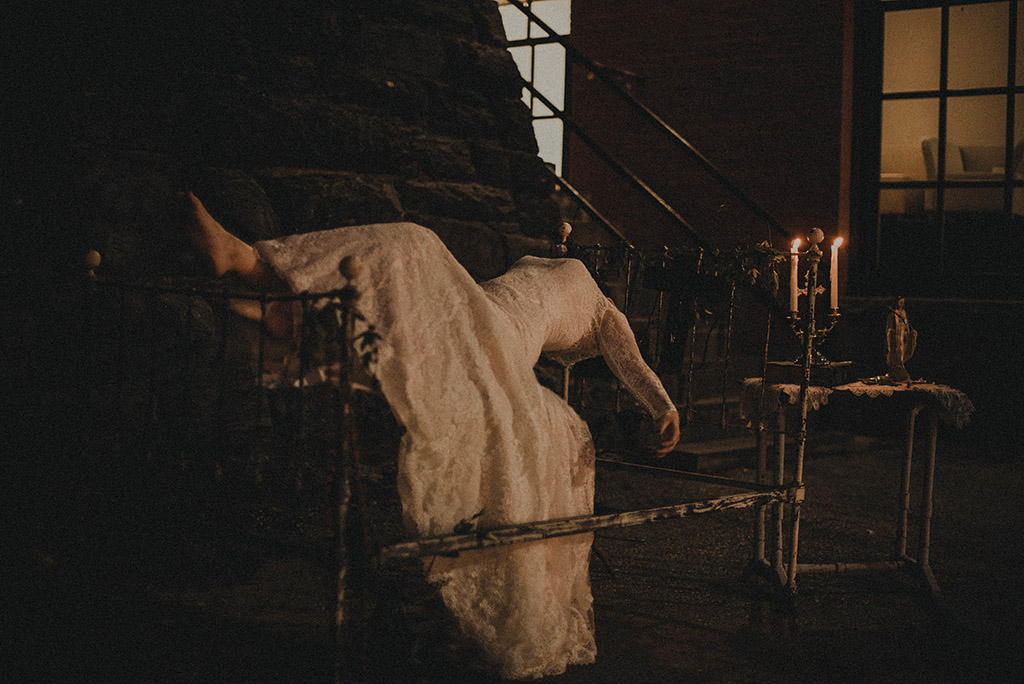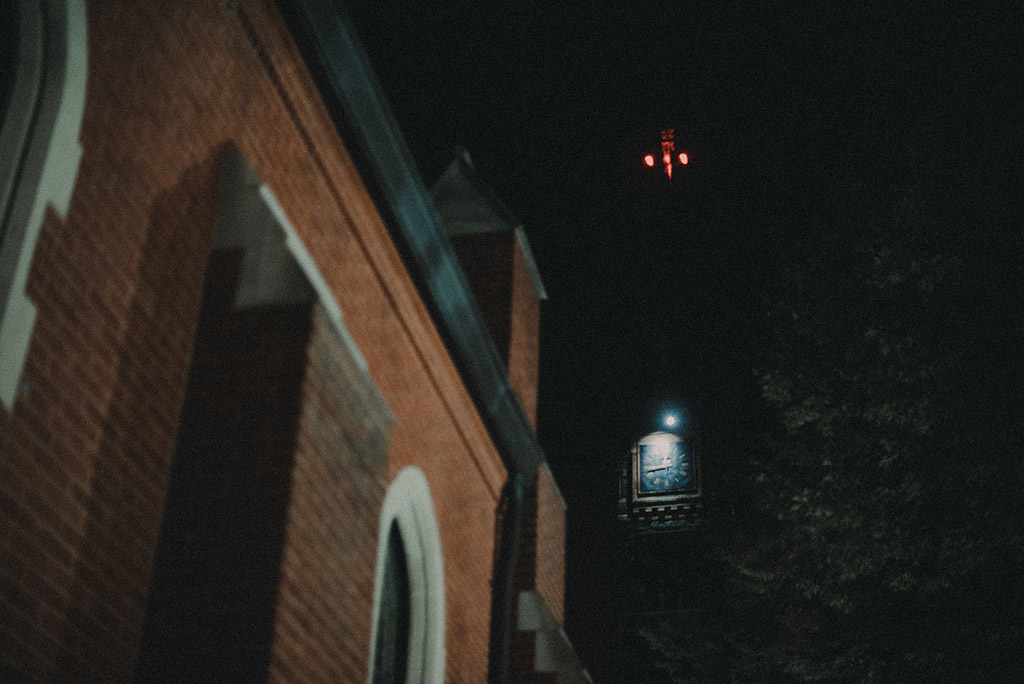 VENDORS
Photographer: Bakerture Photography and Video | Planning, Design, and Concept: Christina Moore of Bella Giornata Events & Design | Model: Brittany Hadfield | Florals: Blushing Blooms Event Florist | Furniture: The Silver Stagg Revival House | Antique Props: Medusa's Attic | Bridal Gown: Ava Laurenne Bride