Jason Mastrangelo was a bit of a teenage dream for Kristin. The little sister of his best friend, she grew up watching them play hockey from the sidelines. They eventually married, skipping the whole engagement shoot and in favor of a small, intimate wedding. For their 10 year anniversary, though, Kristin finally got her dream photoshoot: a vintage-inspired gothic wedding shoot captured by Sarah Bradshaw Photography.
Like B&G on Facebook | Follow B&G on Instagram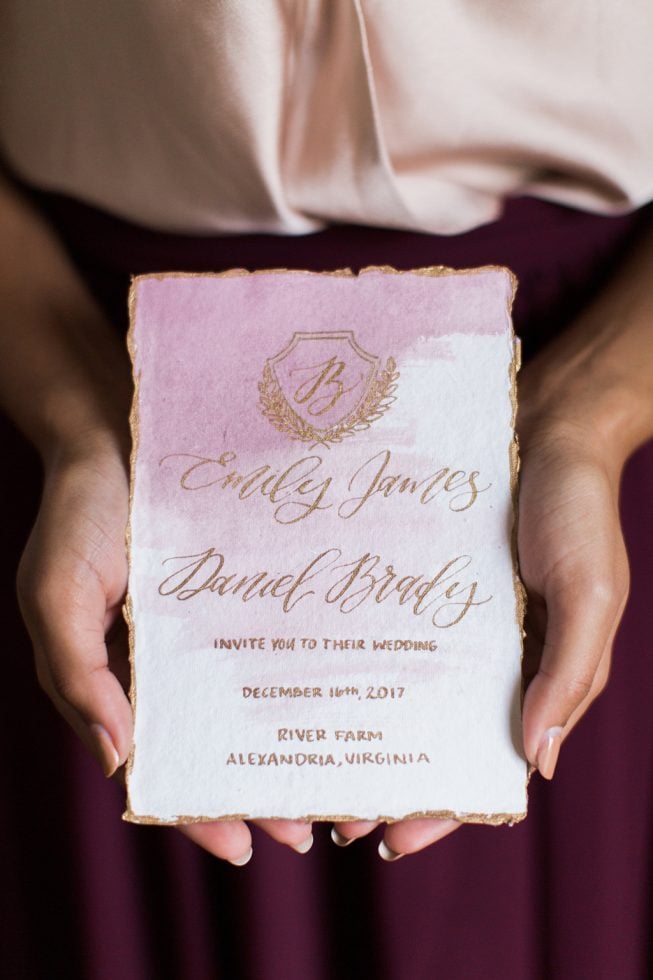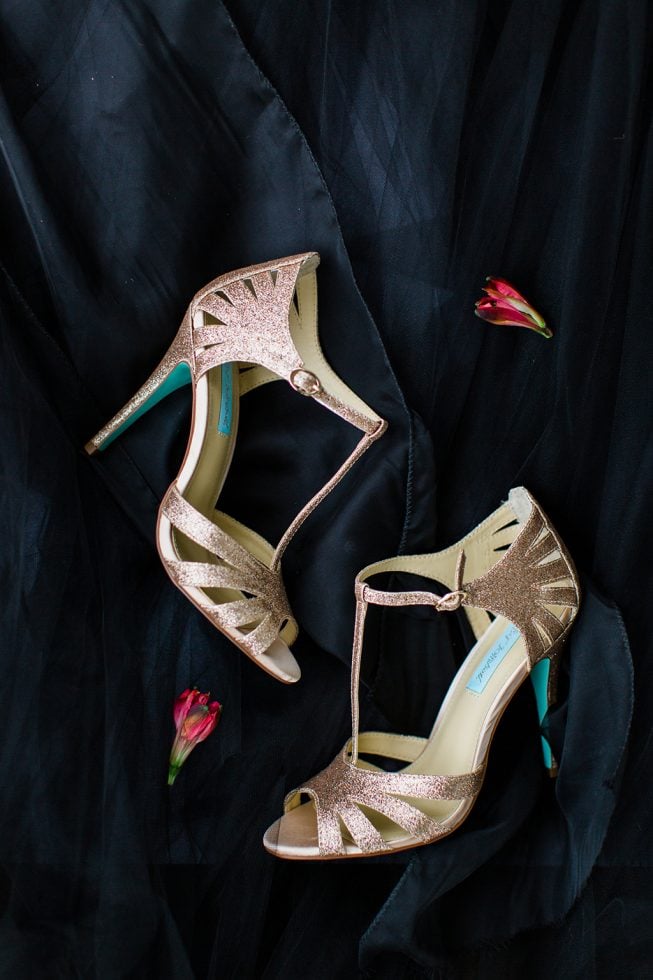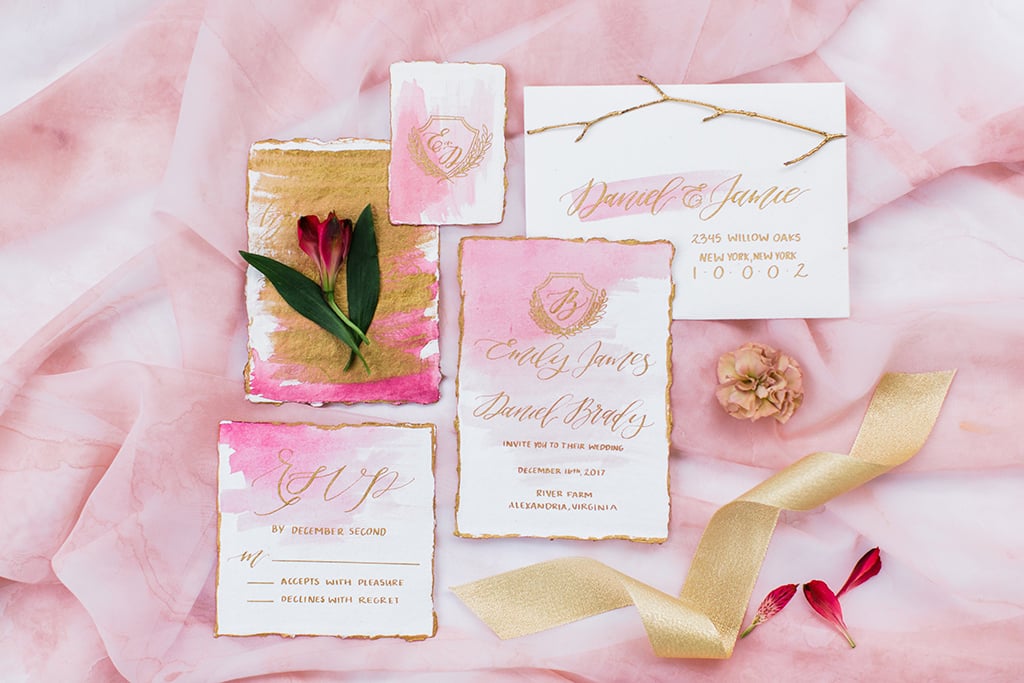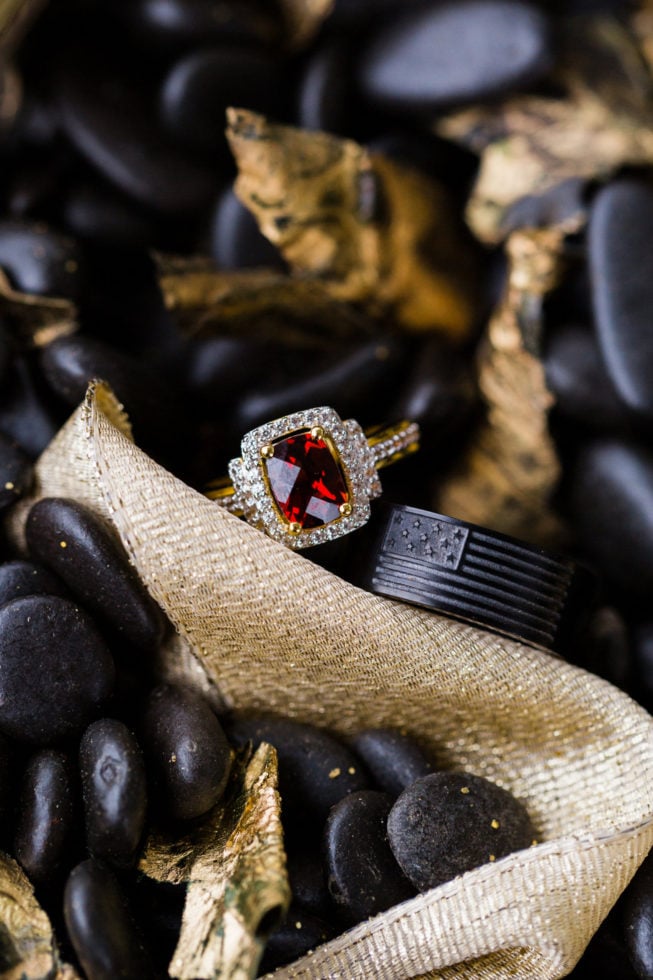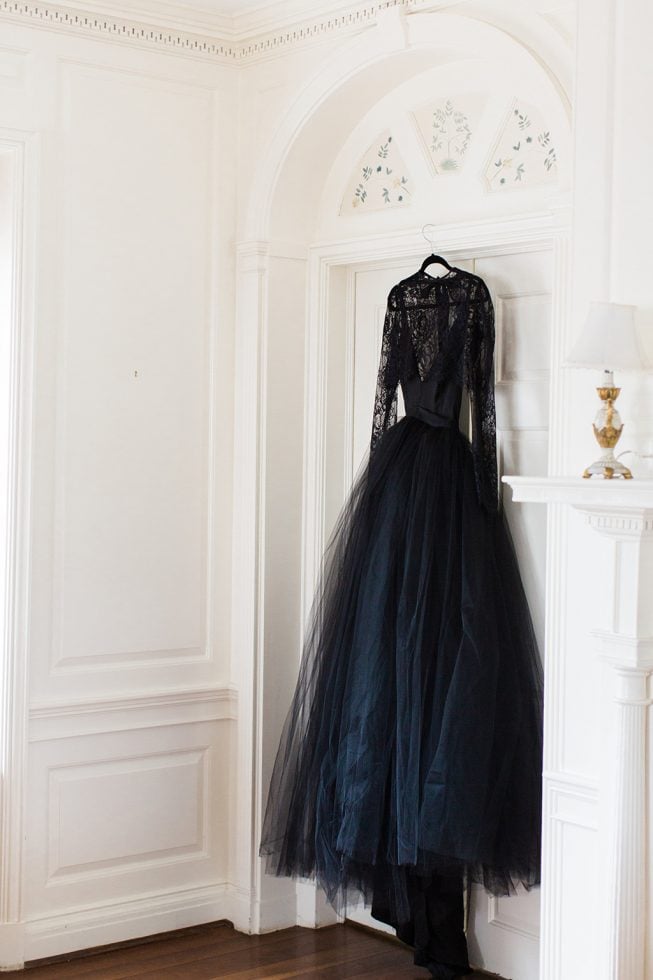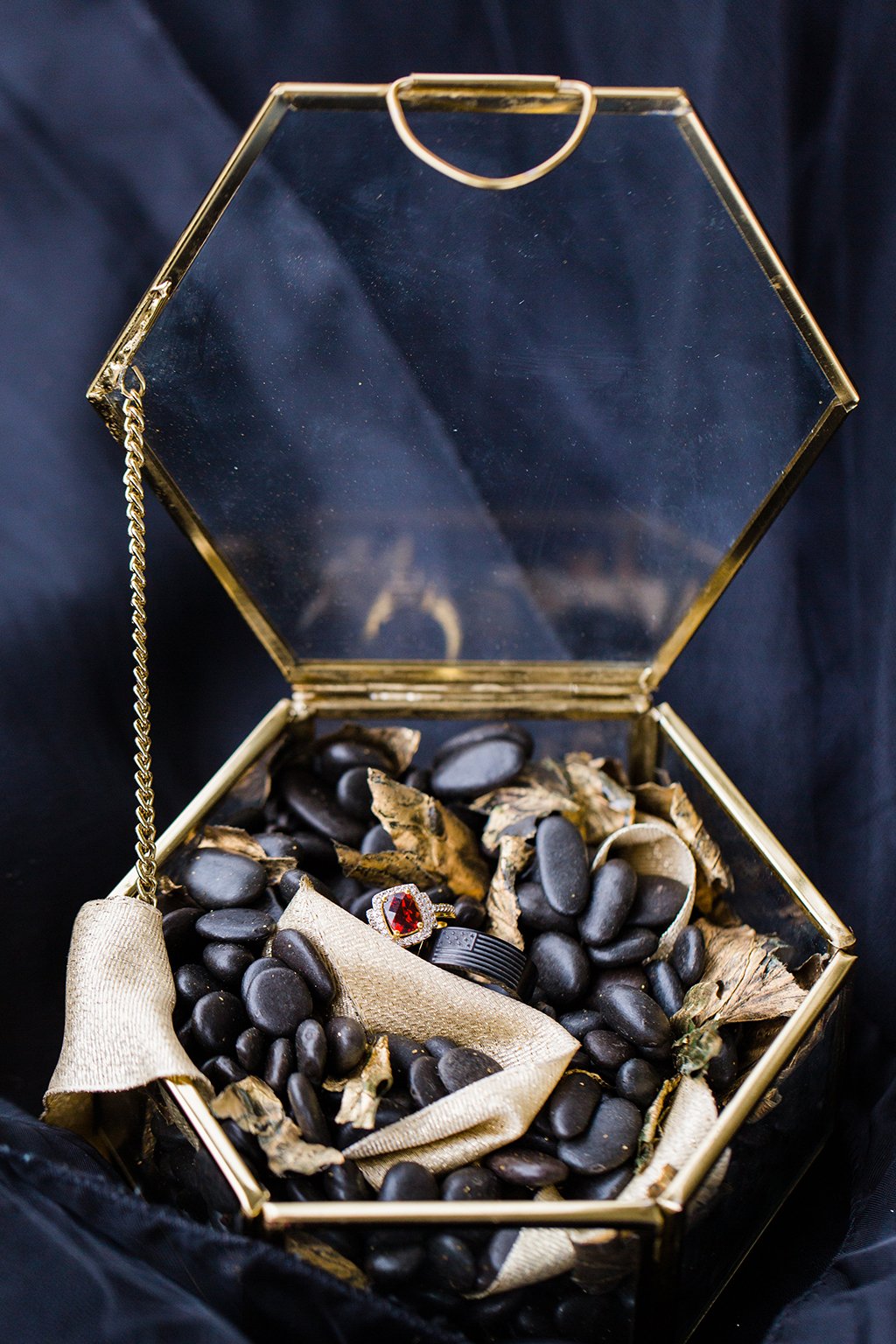 When Kristin was a kid, she used to hang out at the ice skating rink and watch her older brother play hockey with his friends. Kristin, 15 at the time, hung out on the sidelines and worked at the pro shop, and practiced figure skating in her free time. Kristin wasn't sure that her brother's friend Jason (then seemingly much older at 17) even knew if she existed. But after years of hanging out at the rink they finally connected, and by the time they were in their twenties the couple was inseparable.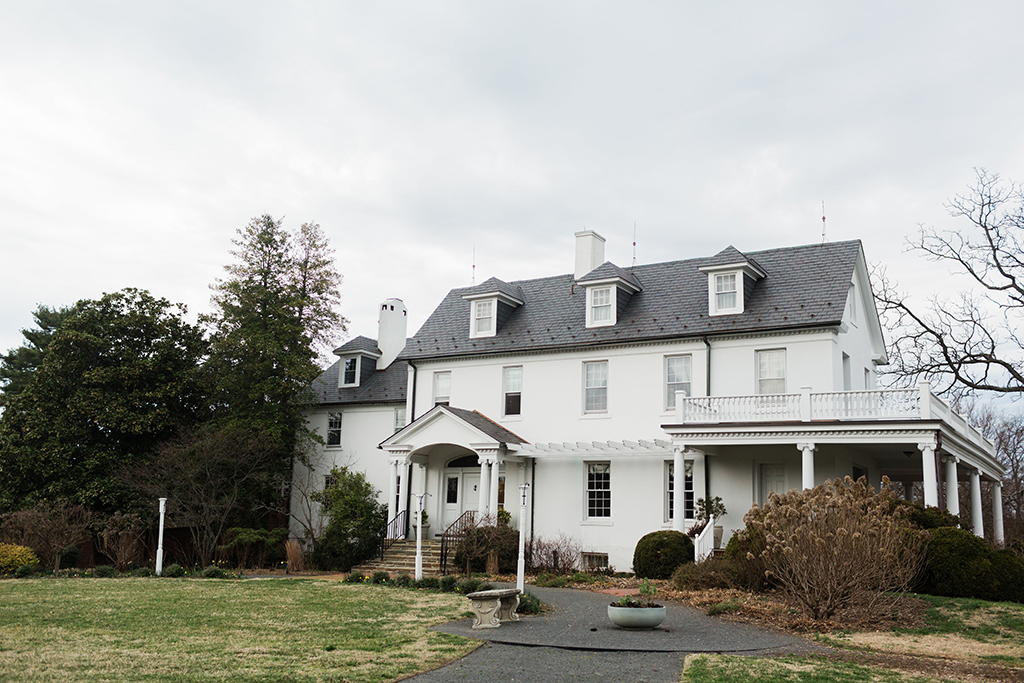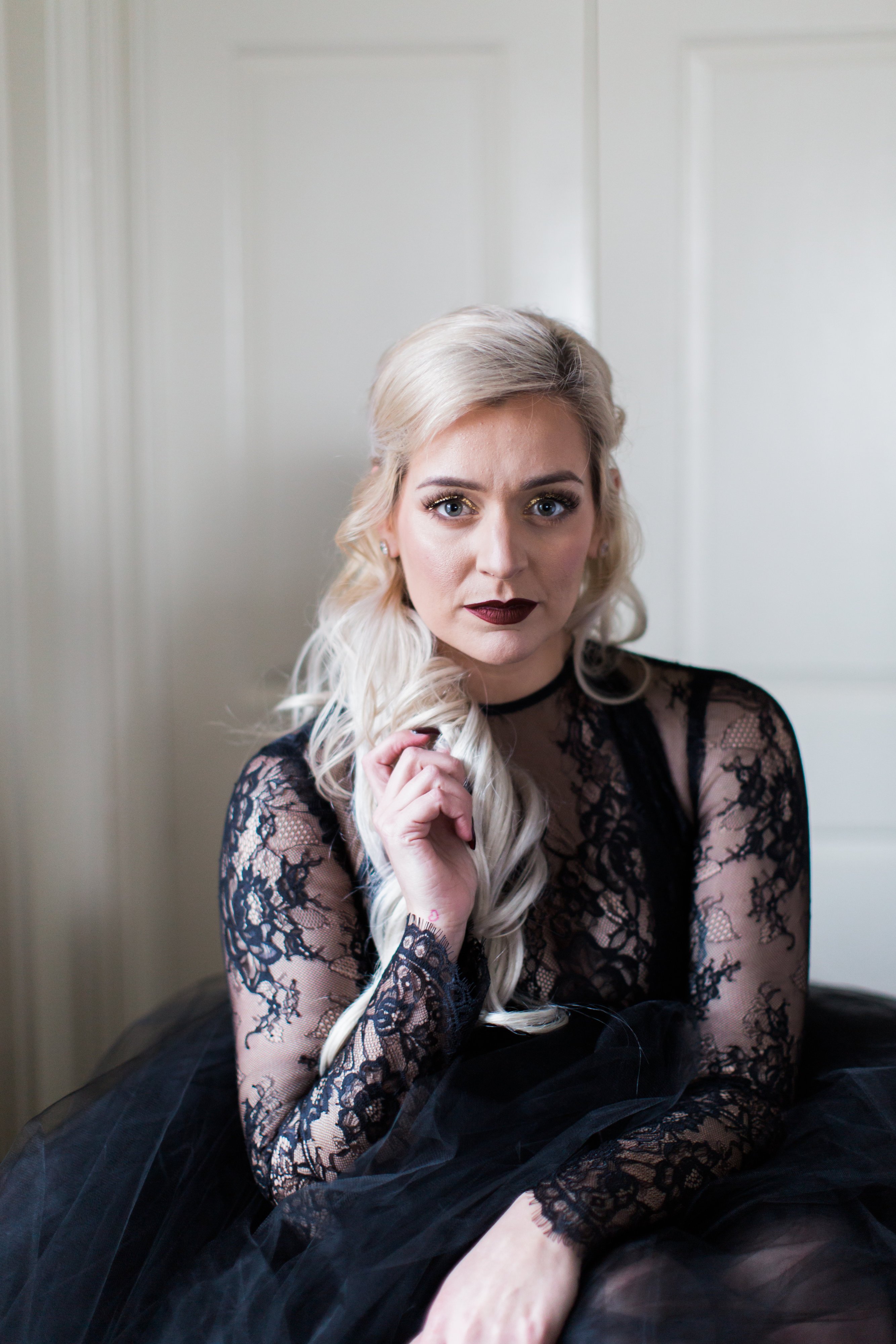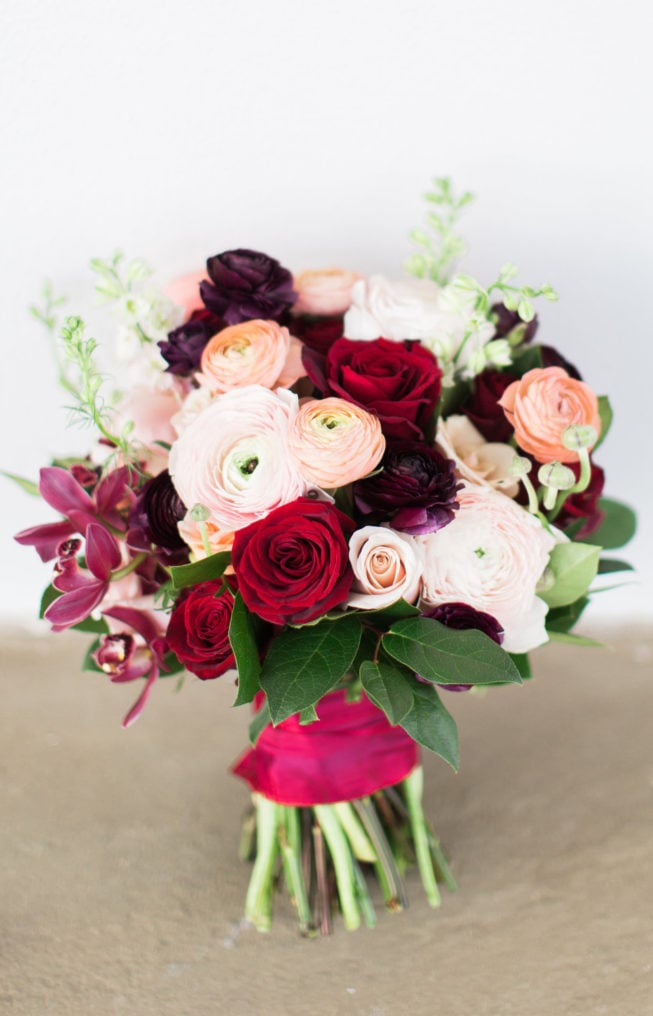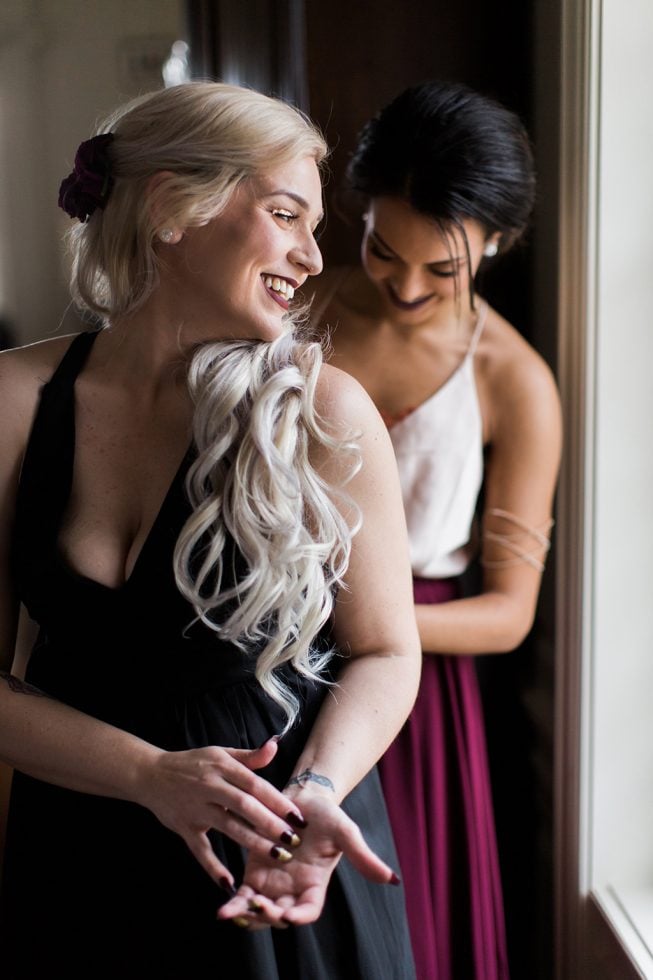 Kristin still remembers her first impressions of Jason. Tall, ridiculously handsome. A rocker guy who had "this quiet confidence that made me weak in the knees," she explains. Jason, in turn, found Kristin's beauty and personality made his head spin. Their first date was so long ago, many of the details have faded, but Kristin remembers the excitement of seeing a different side of her brother's longtime best friend. "Taking that leap was the best thing I've ever done."
The couple's young love led to a quick proposal and then a long engagement: they waited a full five years before tying the knot. In a similar nontraditional vein, the couple skipped the engagement photo session, and opted for a small, intimate wedding with just family and close friends.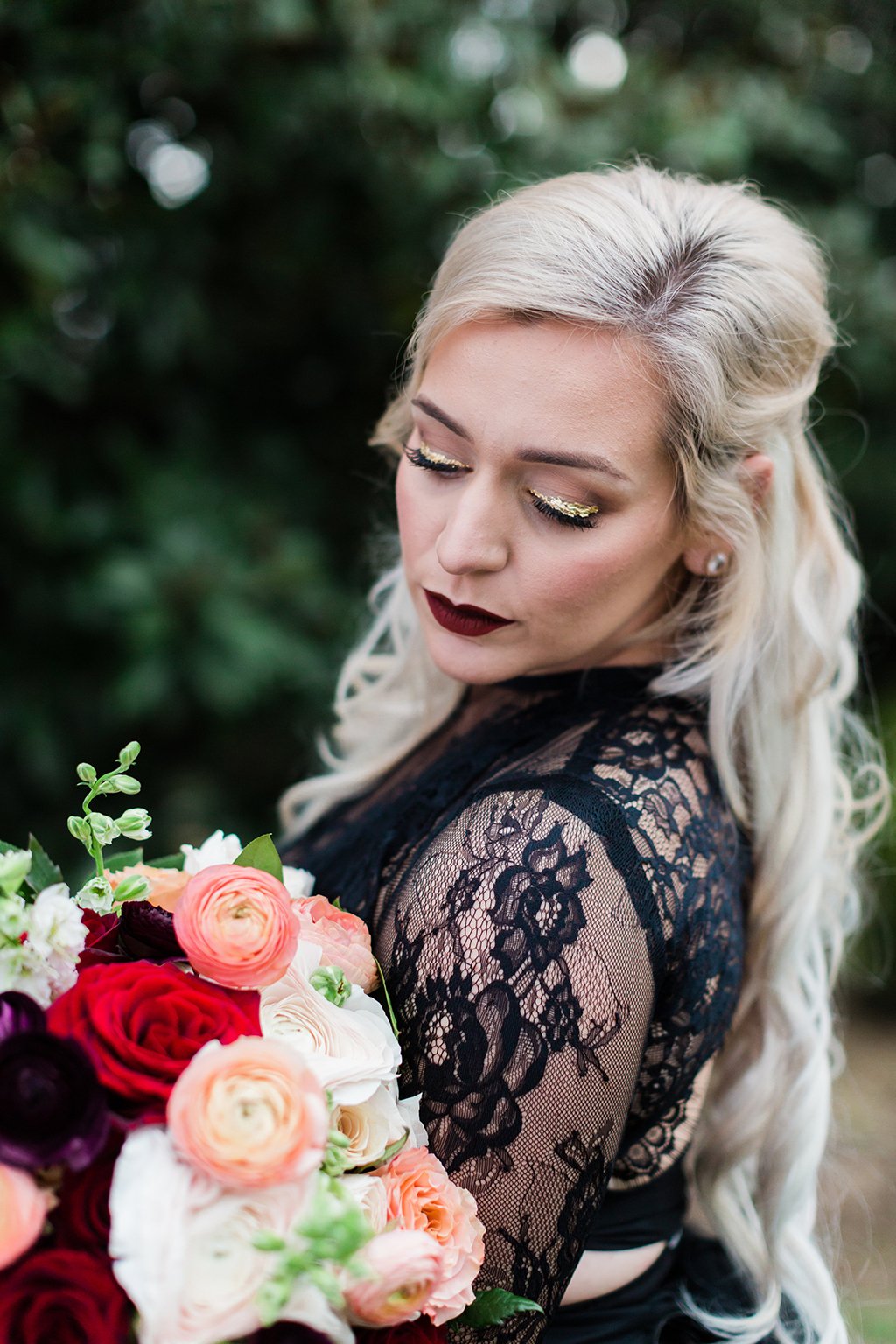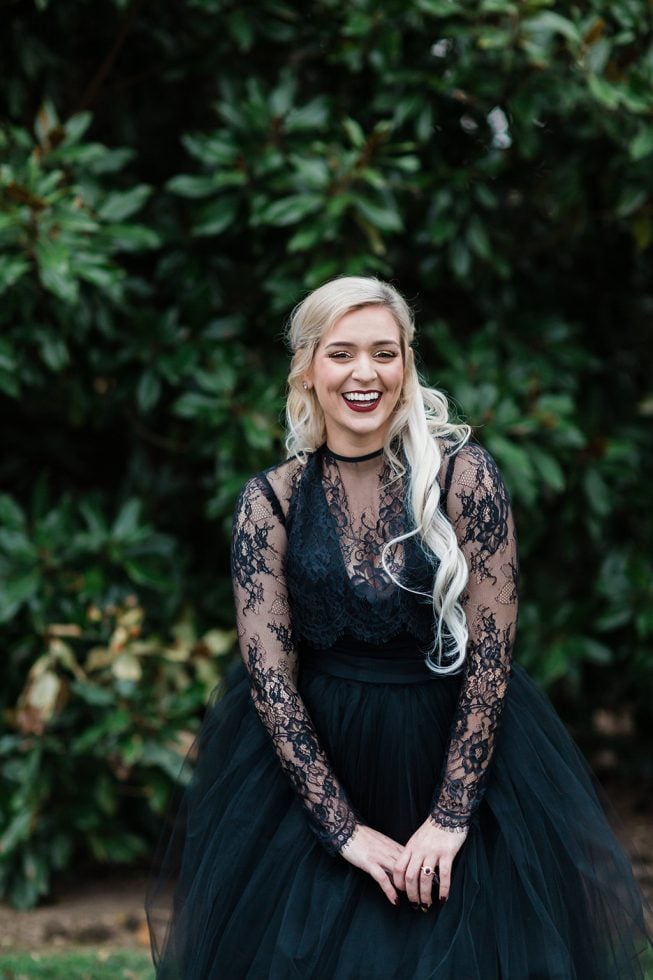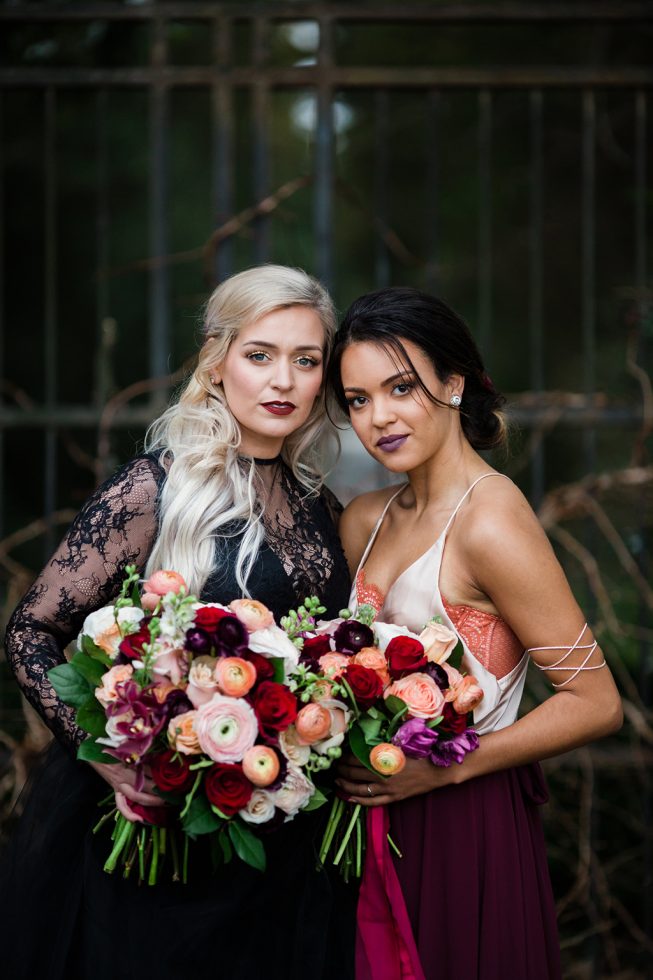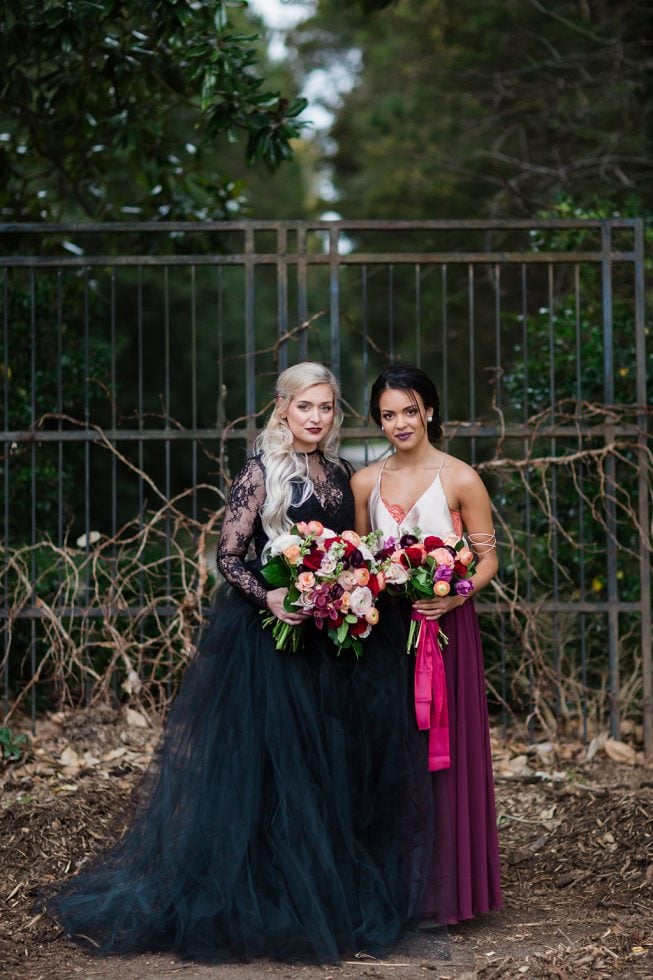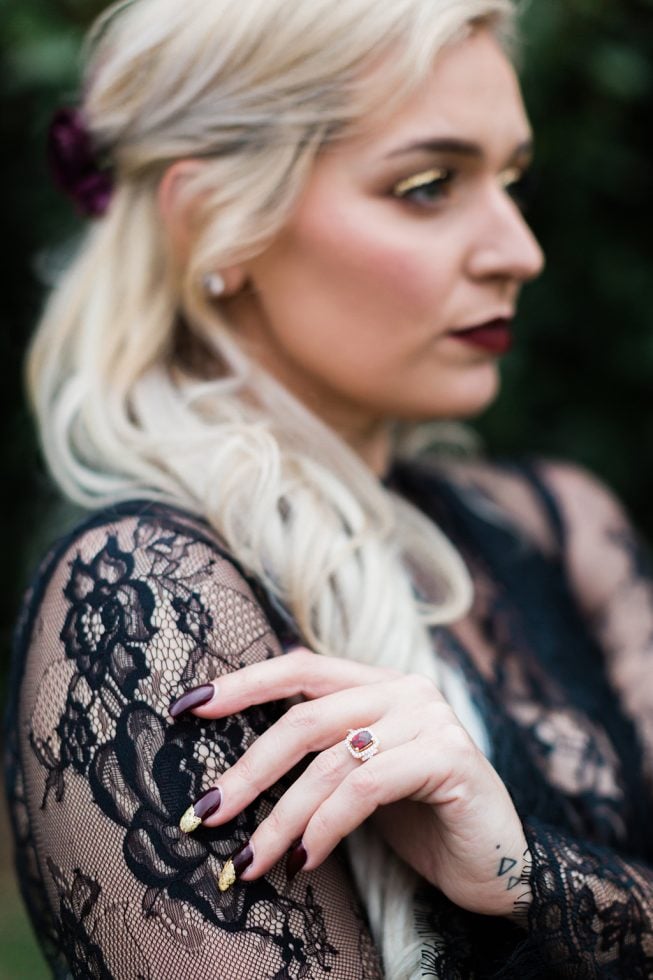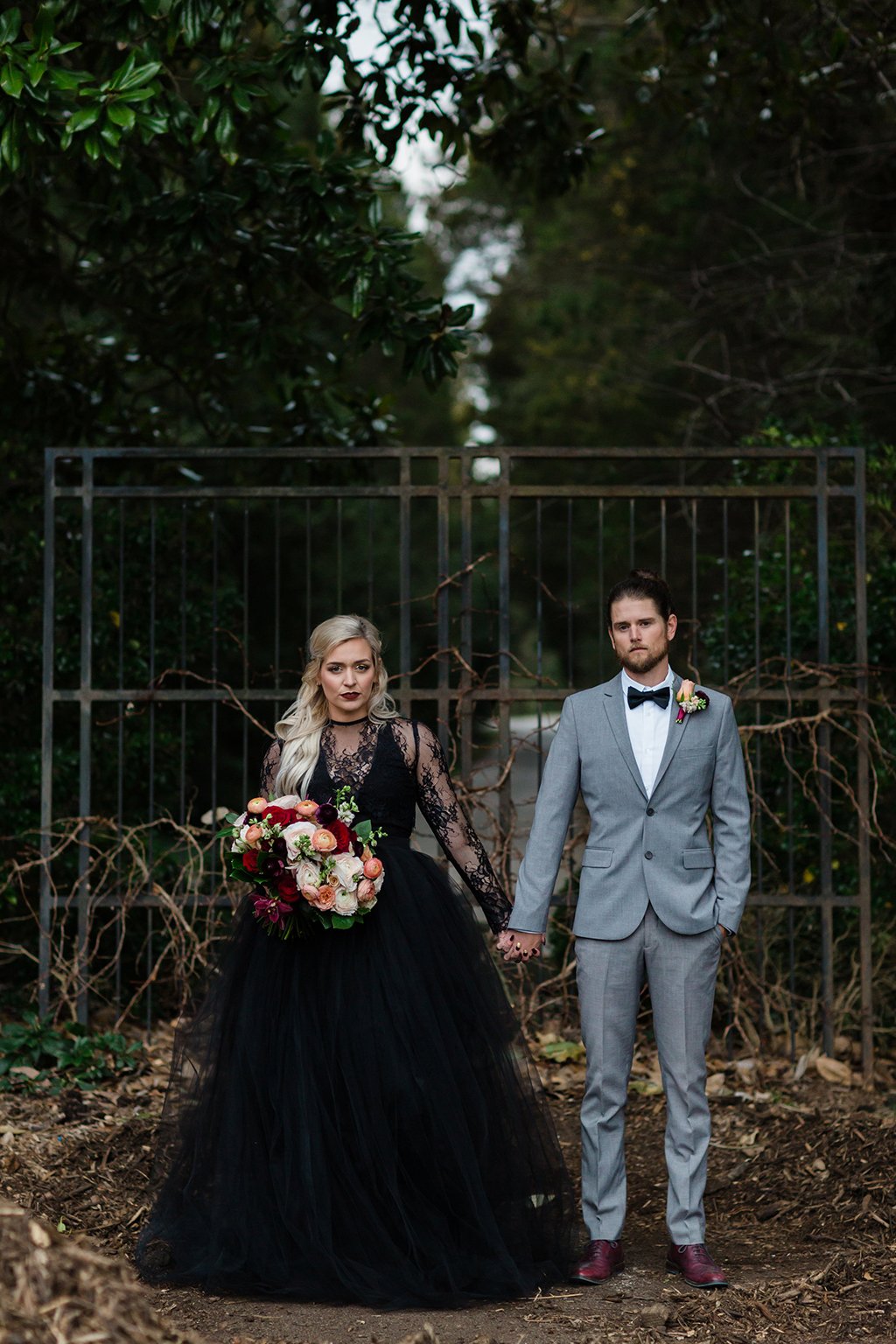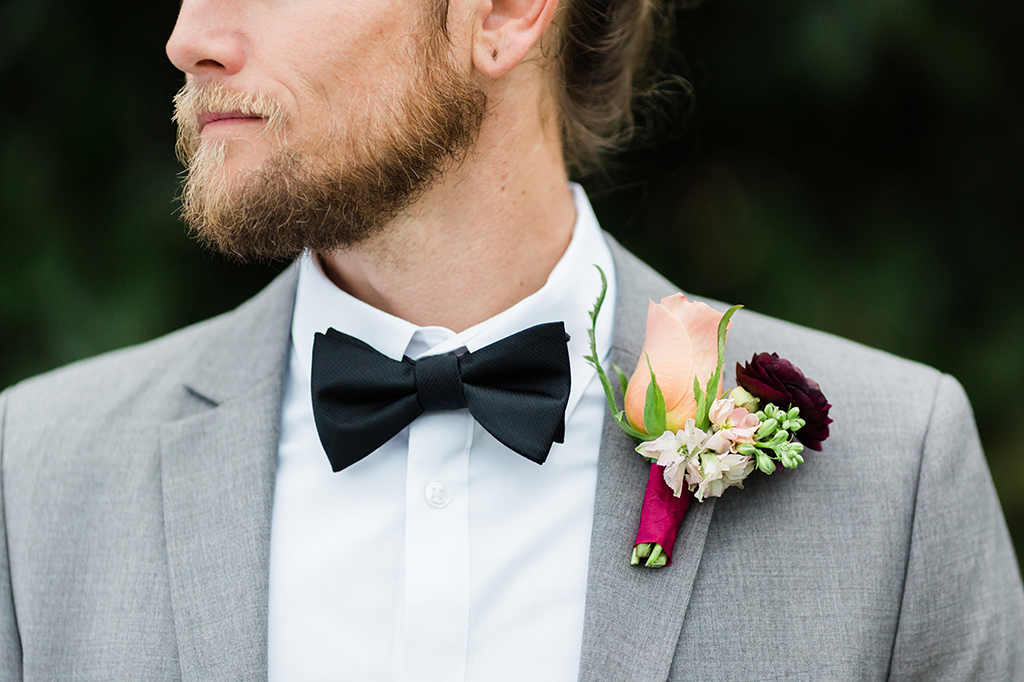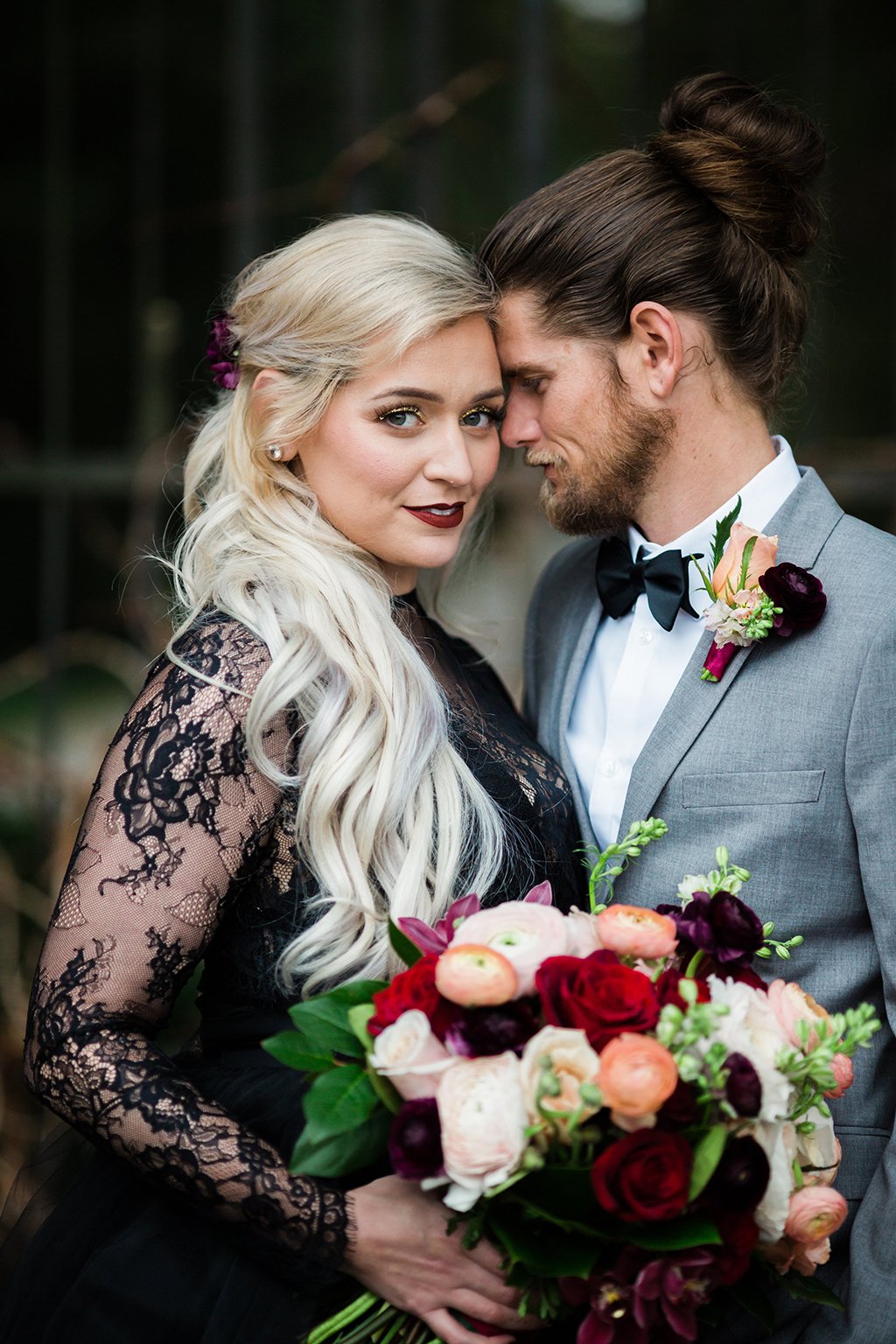 This summer, Kristin, who now works as a makeup artist, and Jason decided it was finally time to get that engagement shoot in—but instead of an engagement they would make it a celebration of their 10 year anniversary. In keeping true to their style, they opted for a shoot that blended rock-n-roll with serious Southern Gothic vibes, for a jaw-dropping shoot with moody undertones.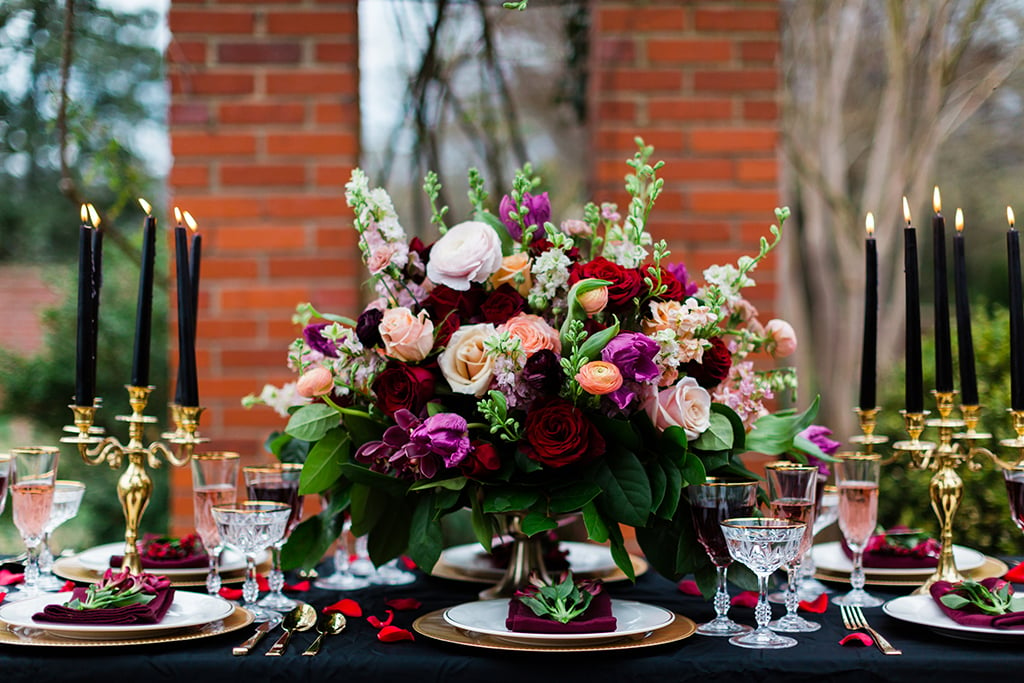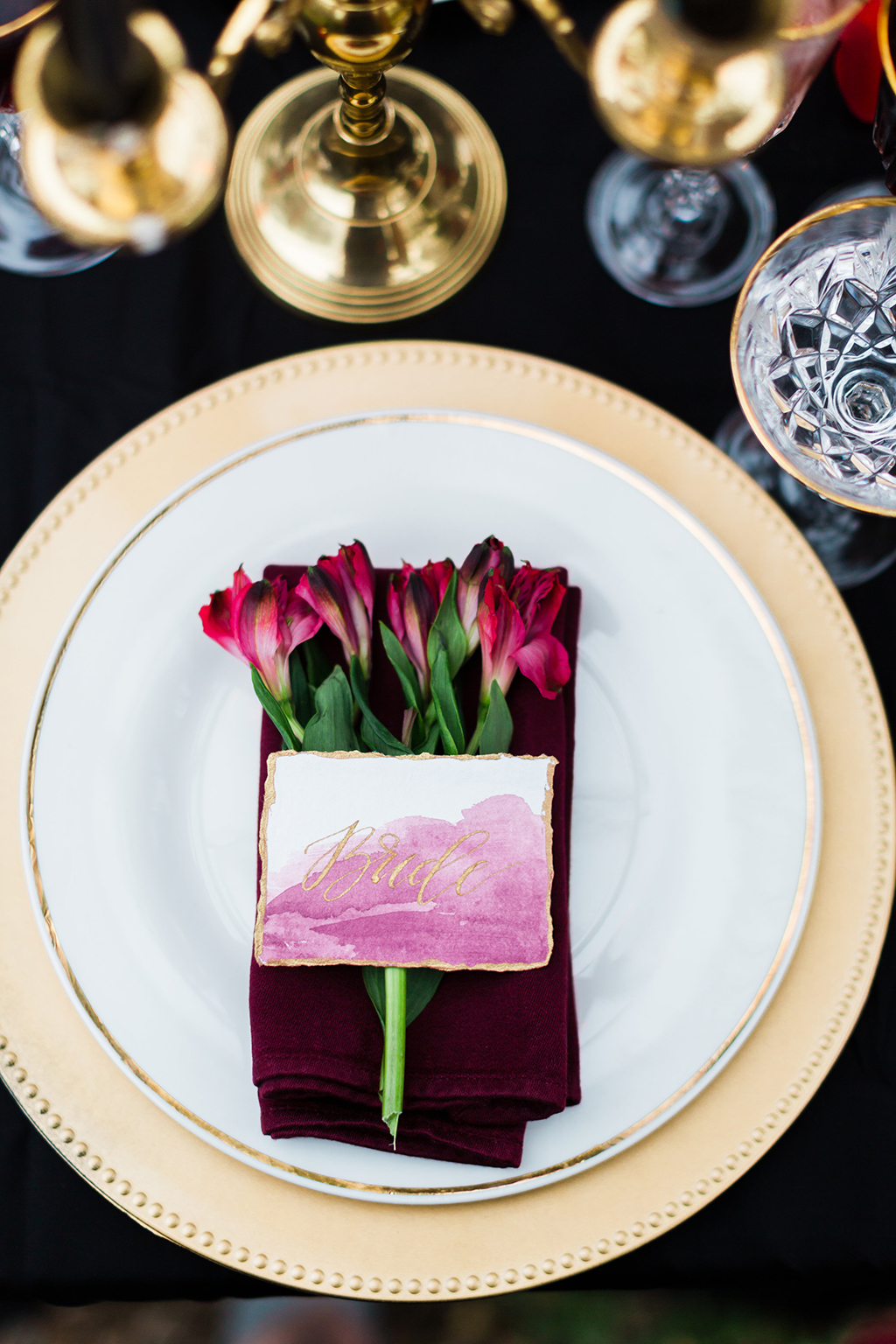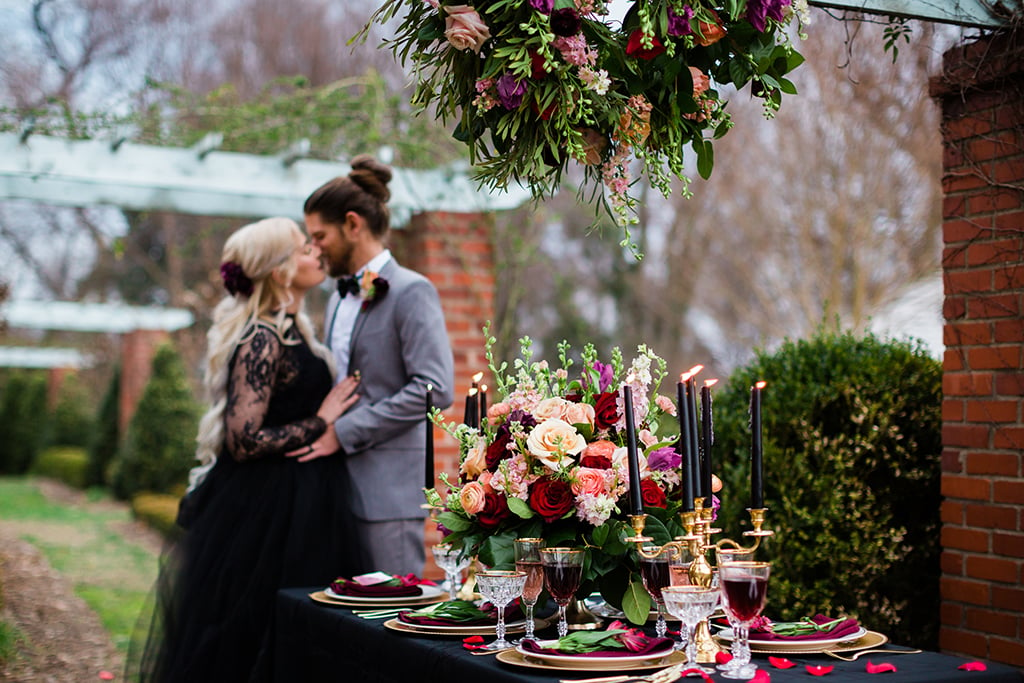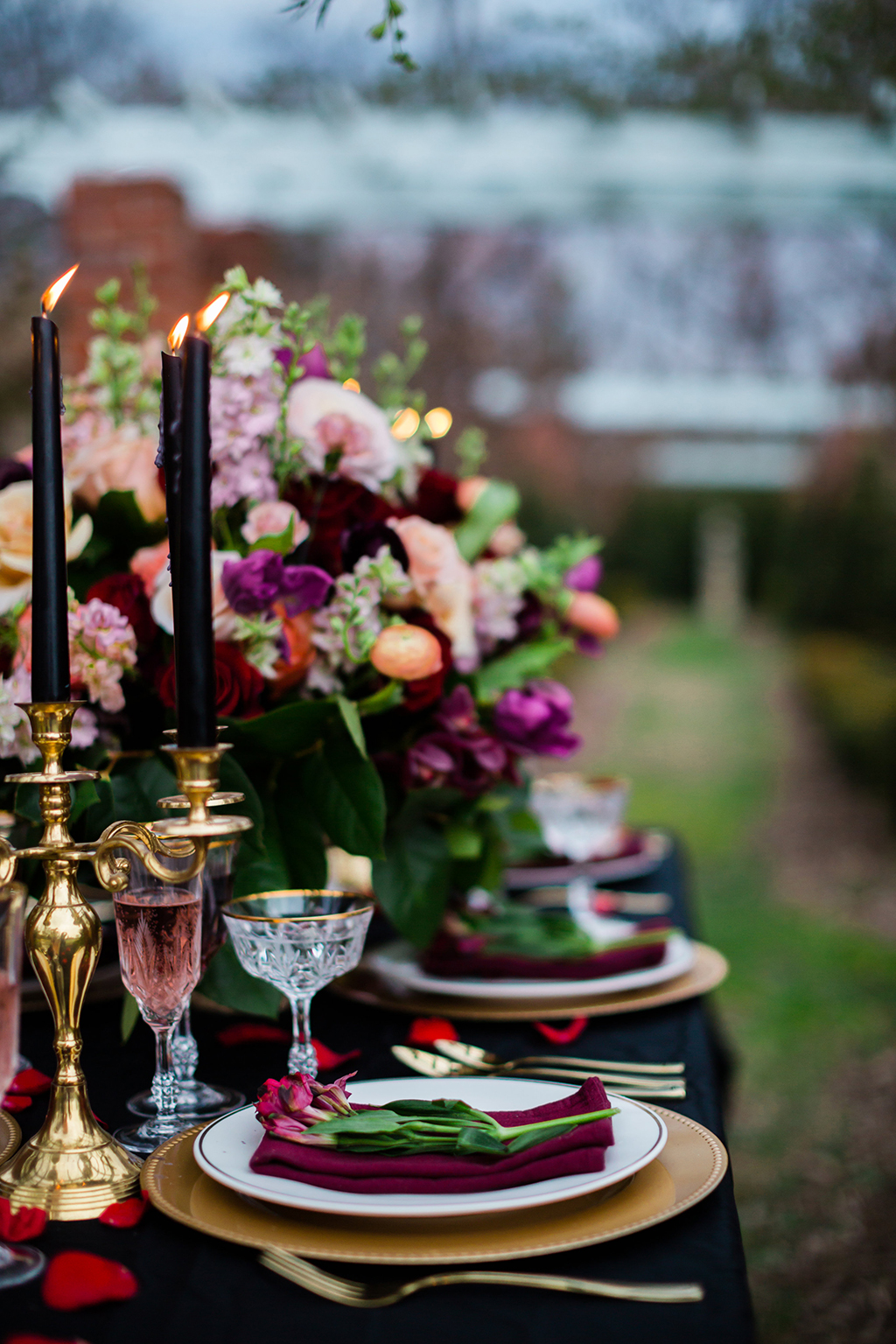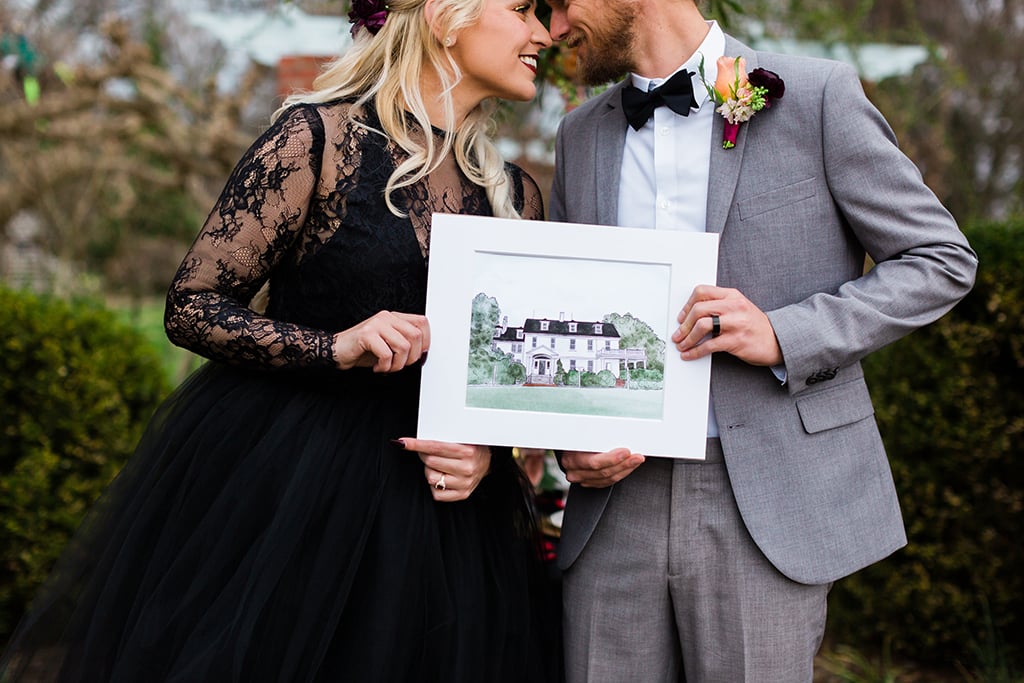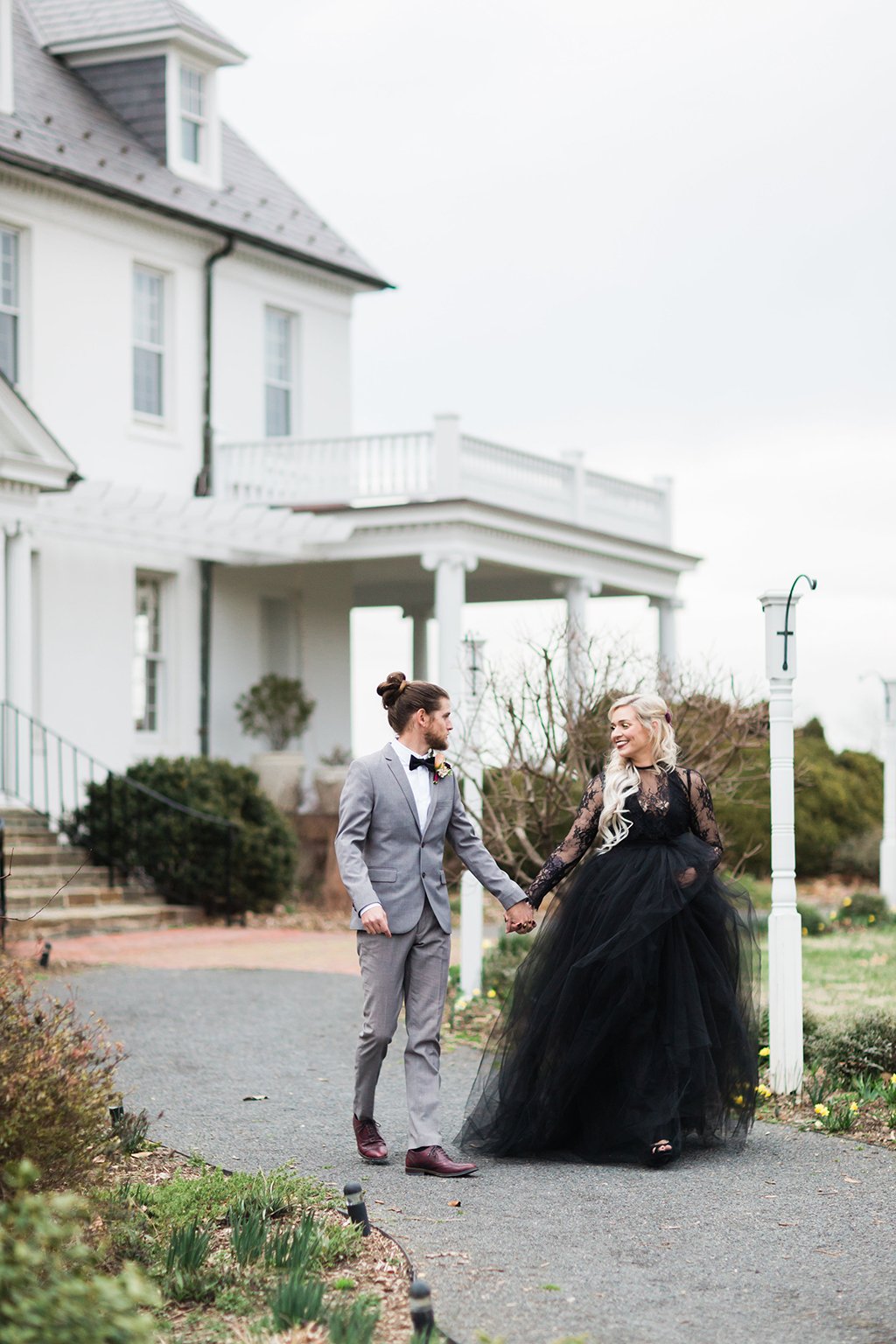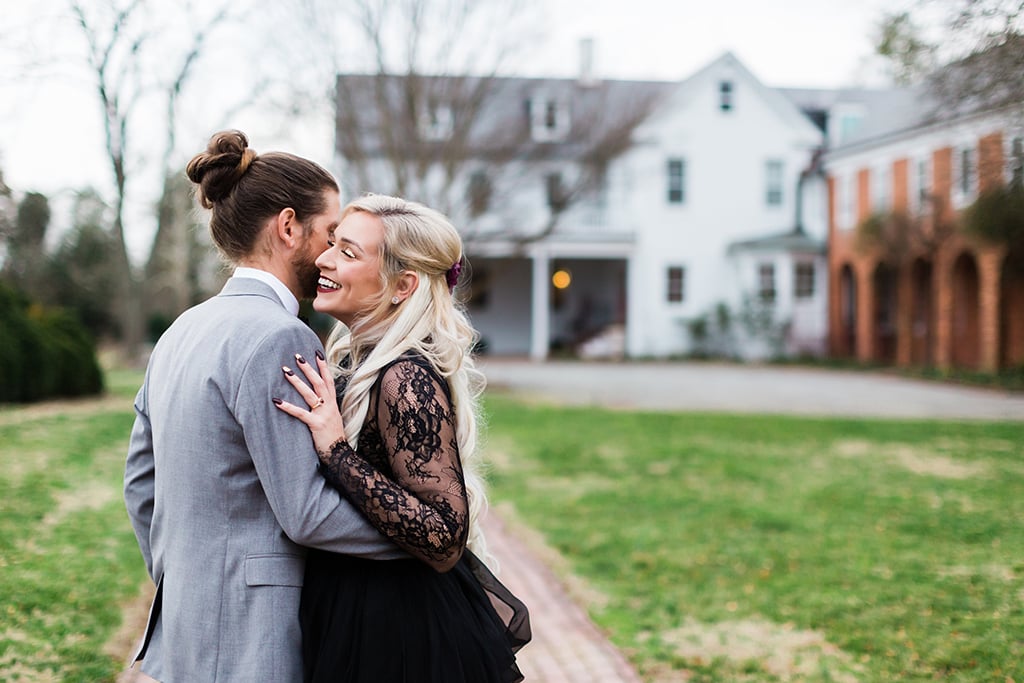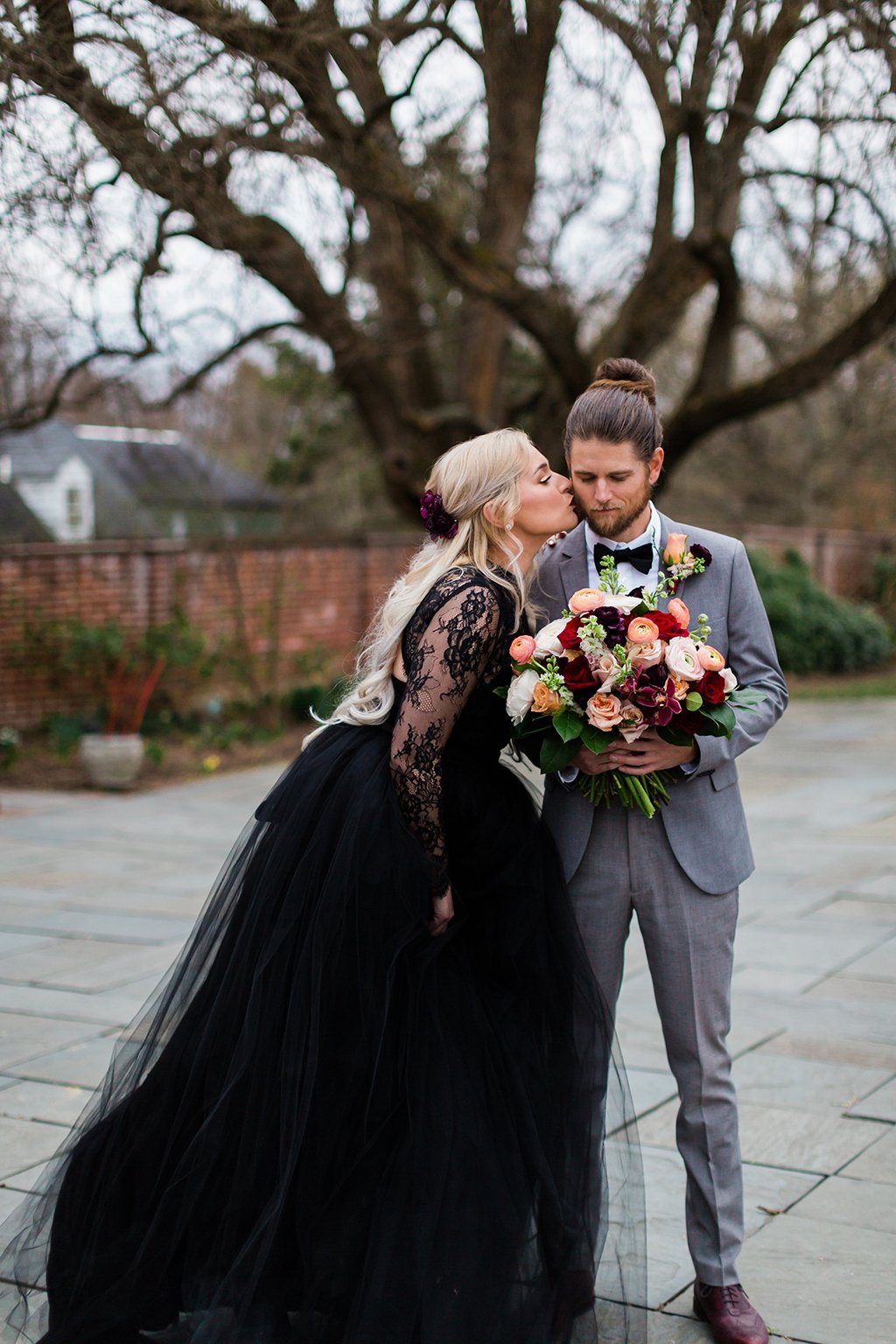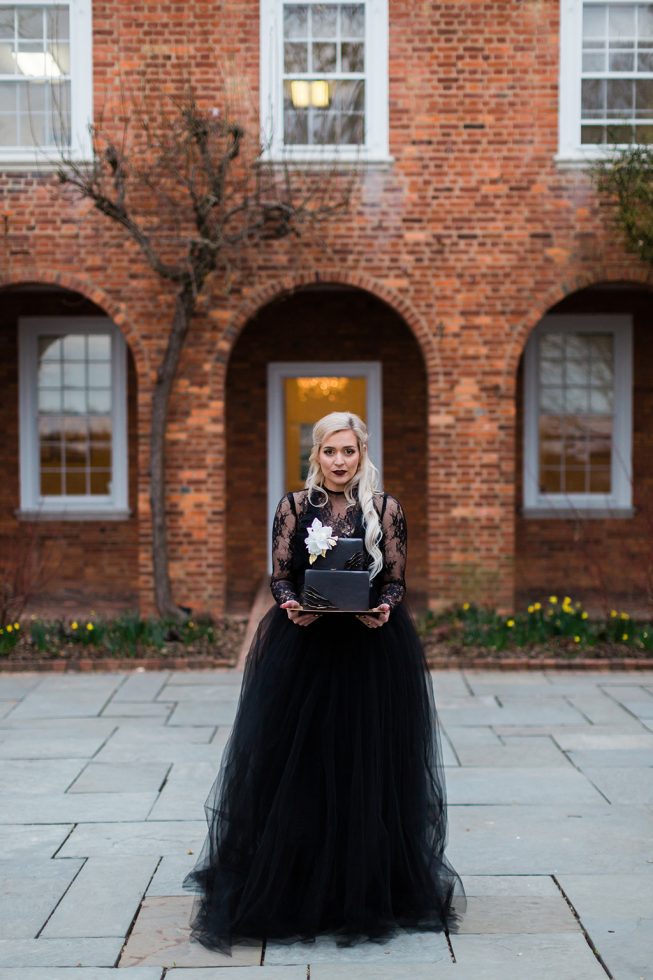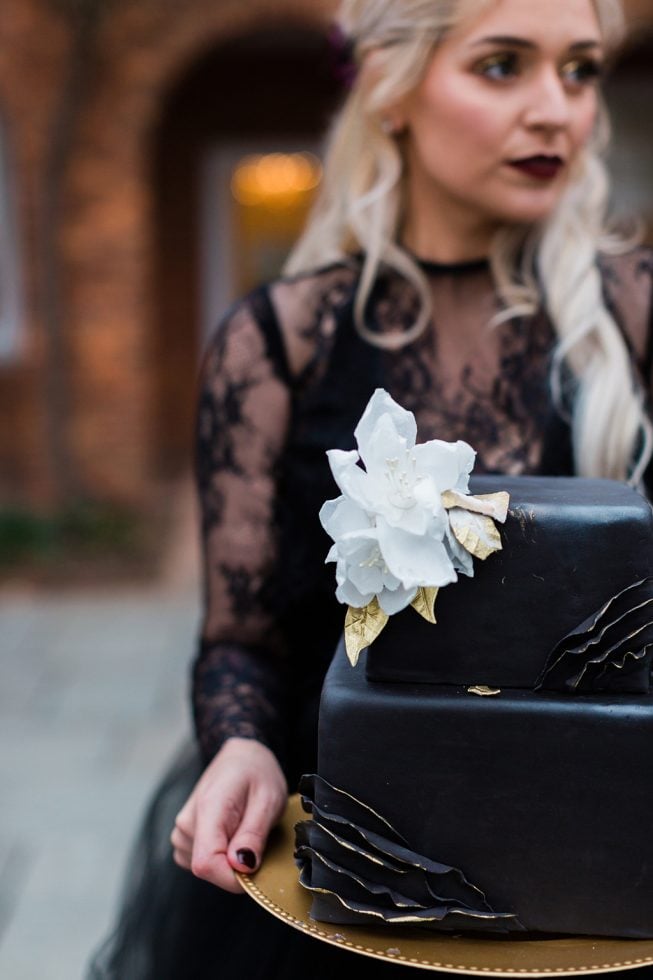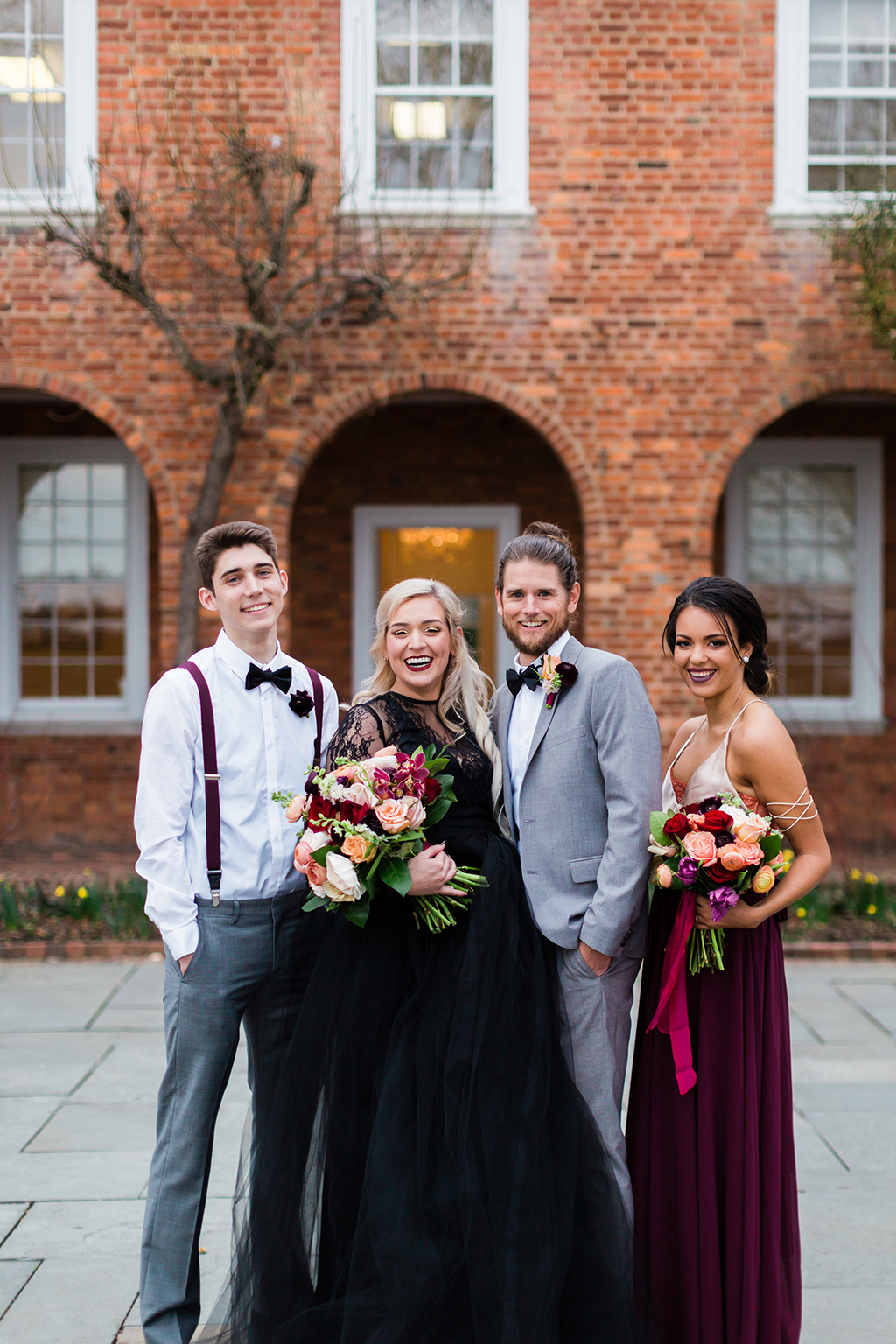 Kristin put together an awesome team for a day out at River Farm in Fort Hunt Virginia. Opting for a gorgeous vintage-chic black wedding dress, a dark lip, and oxblood red nails, Kristin and Jason traversed the grounds of the old historic mansion with a vibrant bouquet in tow. Bright and vivid florals were paired with antique golds against a backdrop of mystery and romance.  As for all those long white locks? Extensions.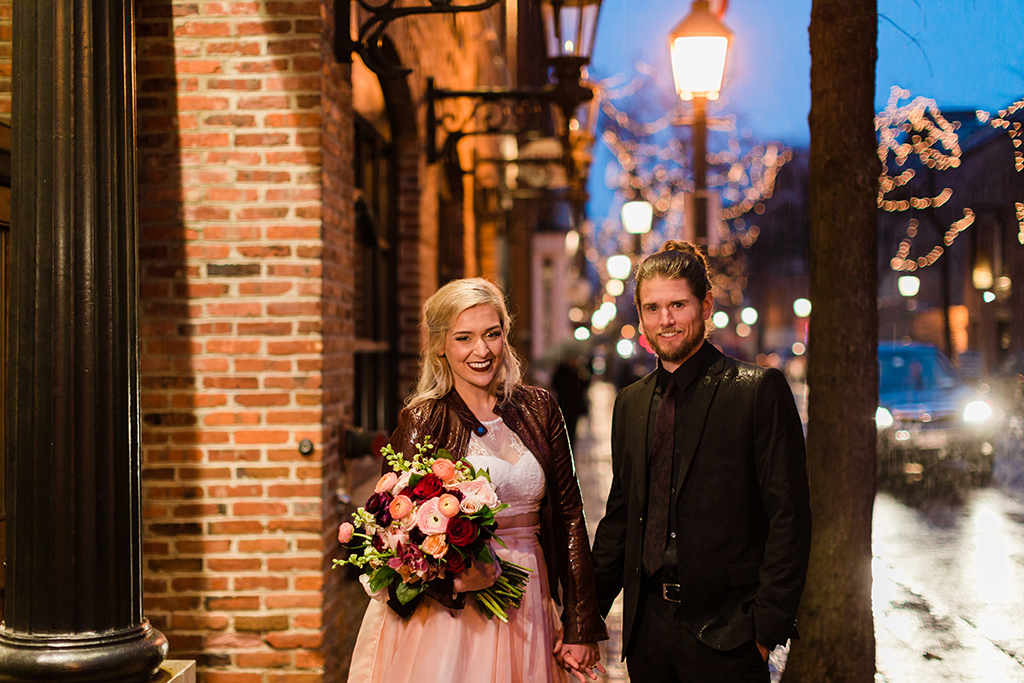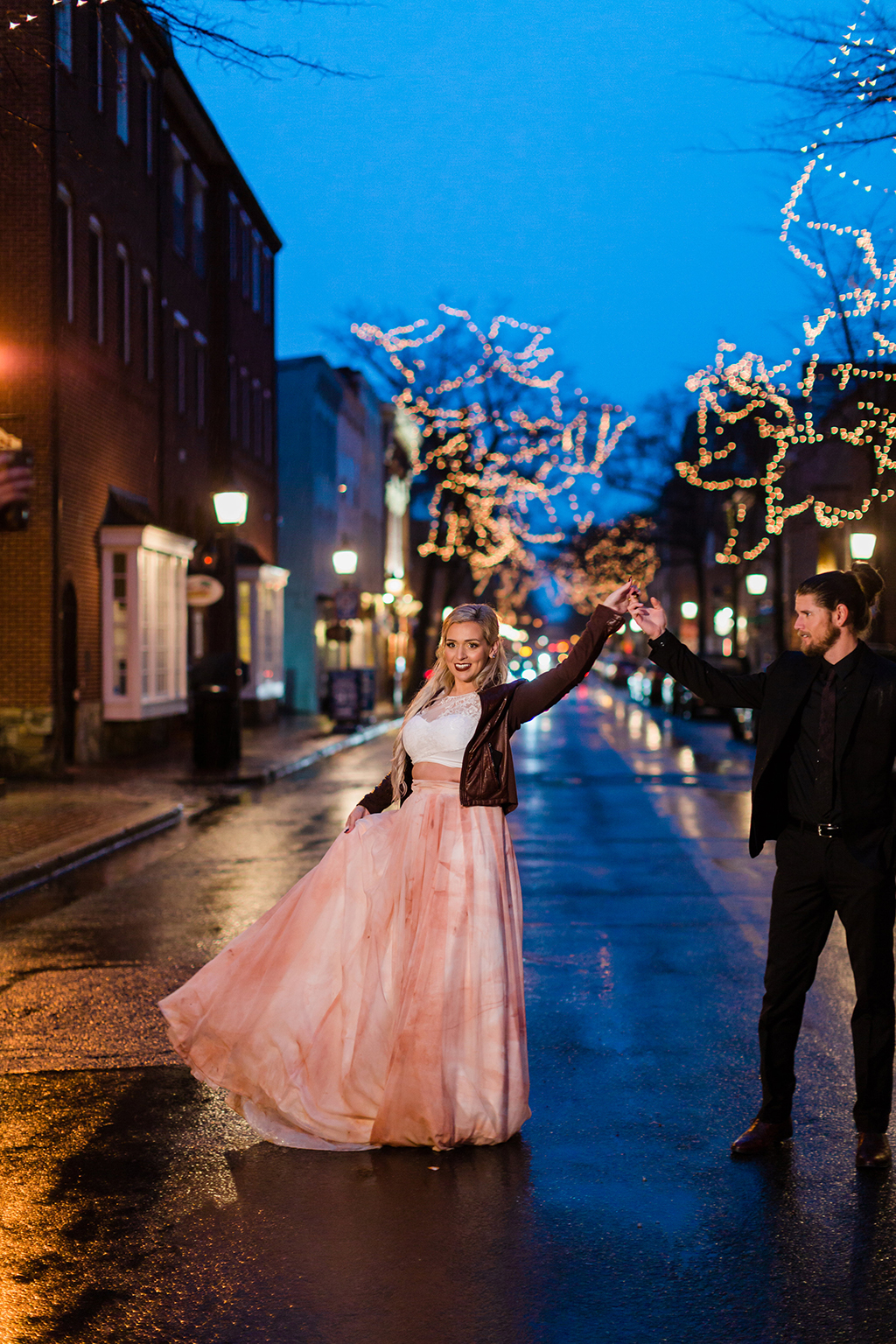 After a day of shooting the crew headed to Old Town Alexandria for a send off: Ten years after they tied the knot Jason and Kristin were finally taking their much-delayed honeymoon.
Vendor Credits
Photography: Sarah Bradshaw Photography | Planning: Love Letters by Kayla and Kristin Elizabeth Makeup Artist | Hair: Love Letters by Kayla | Flowers: Eight Tree Street Floral | Wedding Dress: Sweet Caroline Styles | Venue: River Farm | Invitations: Gracefully Made Art | Men's Attire: H&M | Bow Tie and Suspenders: Macy's | Rentals: Bride and Joy in Culpeper, Virginia | Cake: Sweets by E | Models: Kristin and Jason Mastrangelo | Bridesmaid Model: Maura Deegan | Groomsman Model: Jacob Windsor