Although Lauren Brown and Cameron Lewis grew up just a few miles apart in the DC area, fate brought them together, not here, but in New York City in the summer of 2009.  Exactly how they were first introduced is still up for debate—Cameron says it was one of his friends, Lauren says it was a mutual friend—but both agree that night was serendipitous (in the best way possible).
Last April, they returned home for a wedding at the Washington National Cathedral, in which Lauren wore a particularly gorgeous silk Pnina Tornai gown and cathedral-length veil. Afterwards, their reception transformed the Fairmont Georgetown's ballroom into a springtime-in-DC oasis, complete with an abundance of cherry blossoms and blush-pink decor. Read on for their story, with photography by The Madious.
Follow B&G on Instagram | Like B&G on Facebook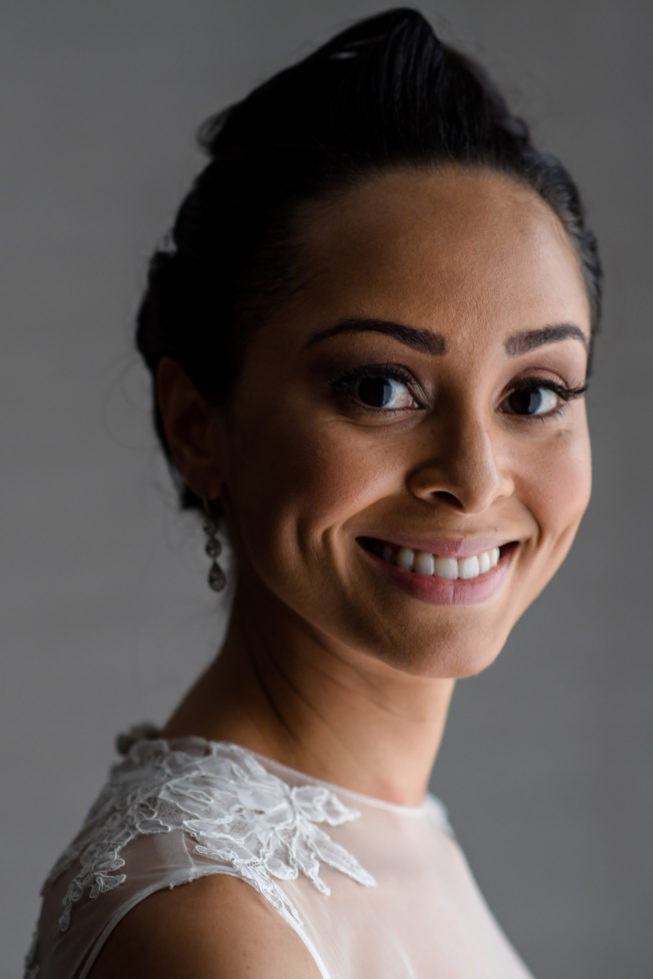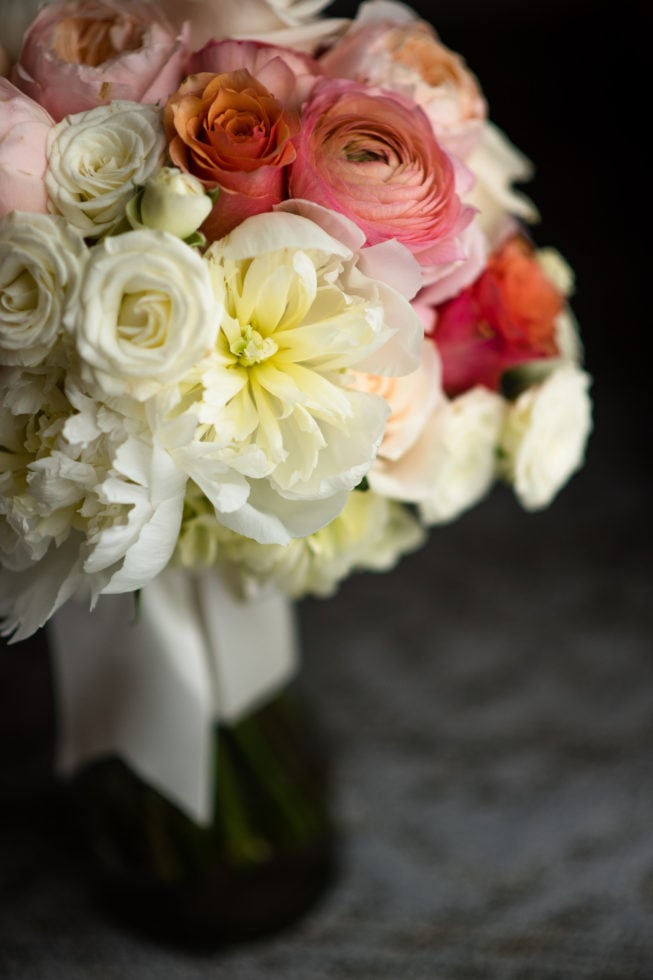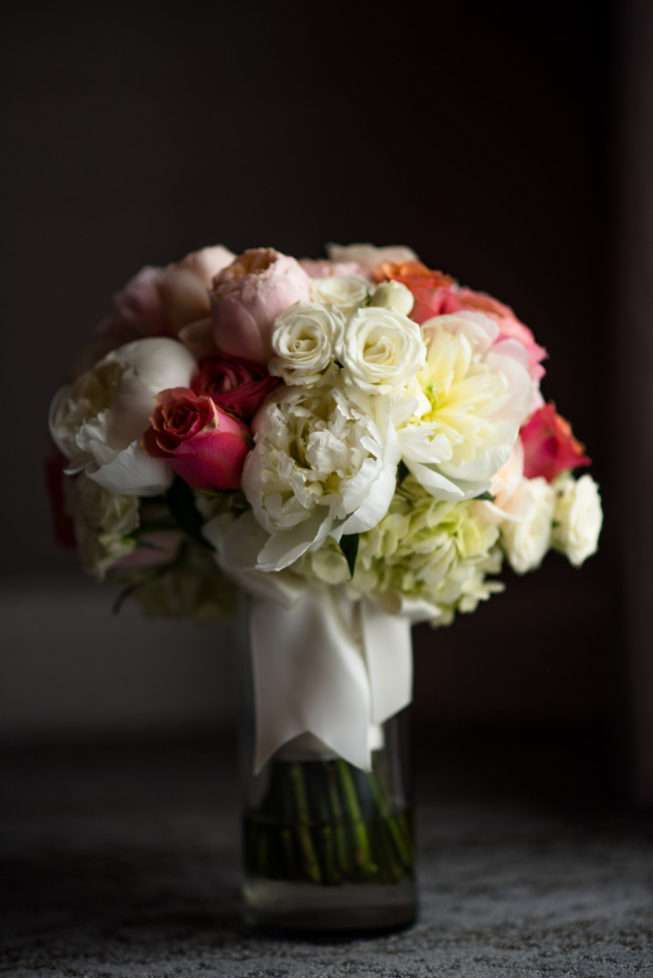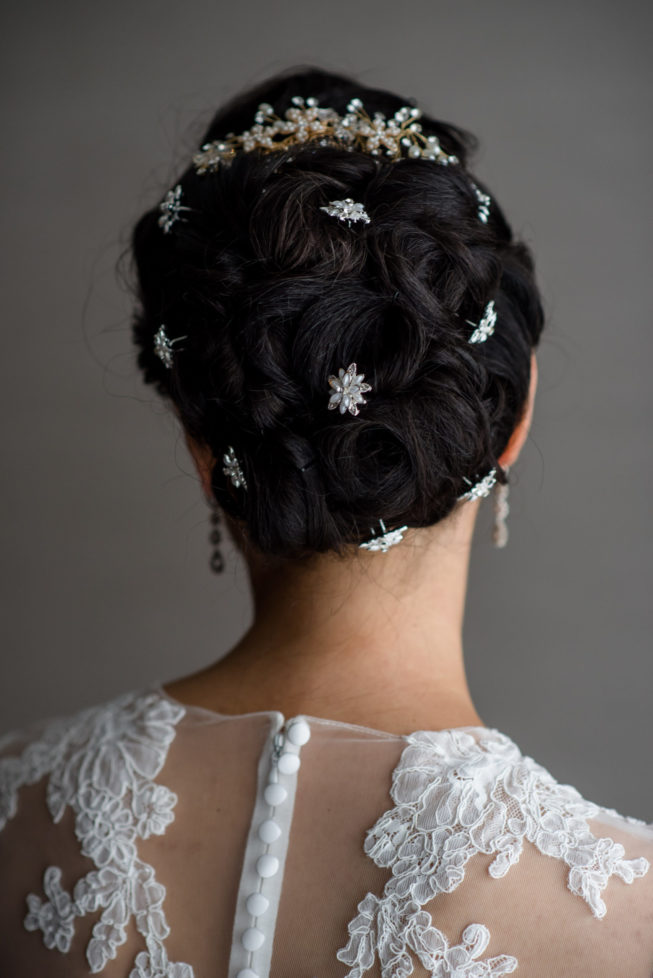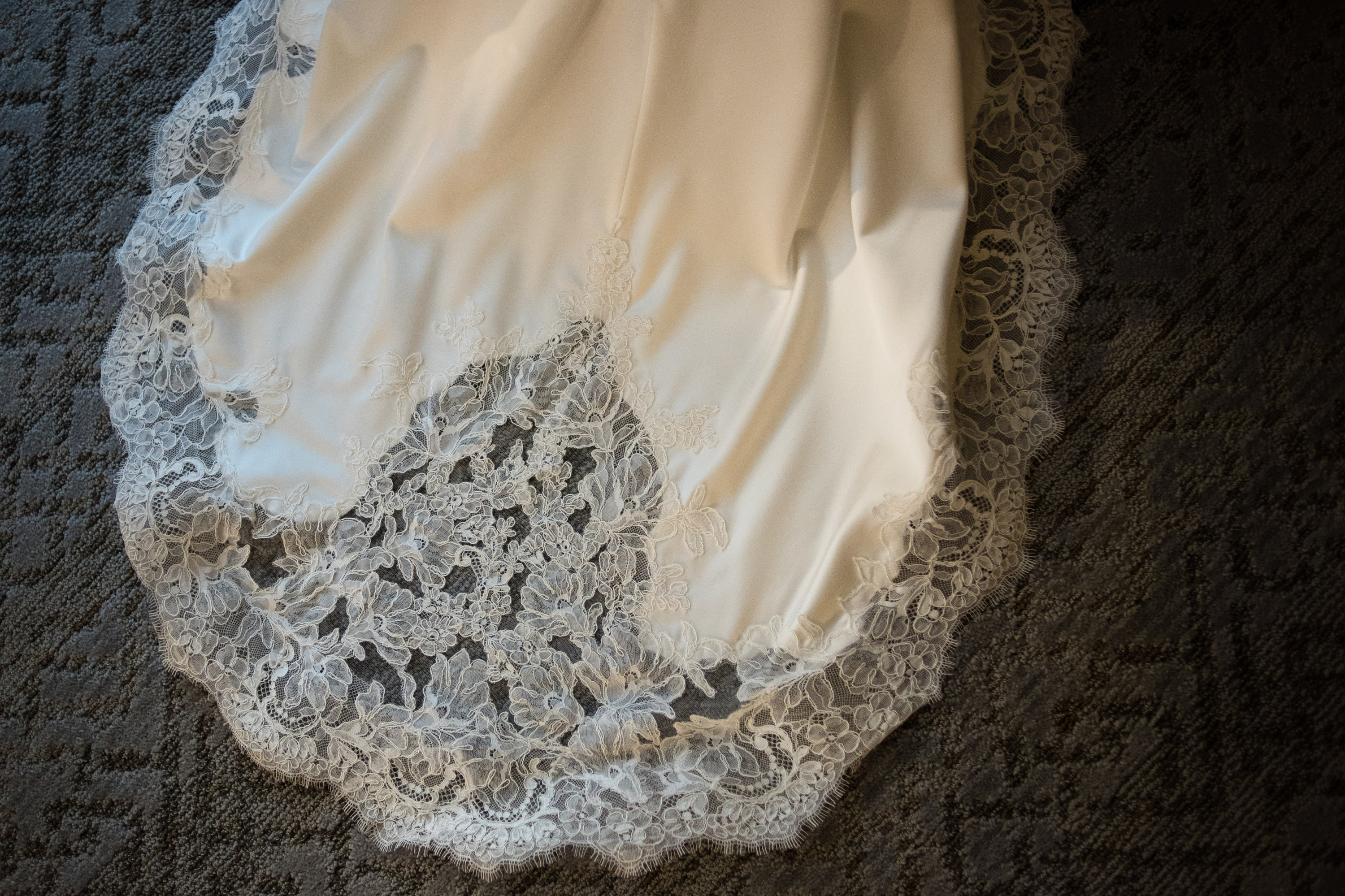 When Lauren first laid eyes on Cameron, she was immediately struck by his height—after all, he is almost a full head taller than she is! As for Cameron? He was simply taken aback by Lauren's "really really ridiculously good looks."
That summer, they were both doing big things, Lauren finishing up medical school applications before her senior year and Cameron starting a job in finance. But that didn't stop them from making time for a dinner date, where they quickly hit it off before heading to a bar for a night out with friends.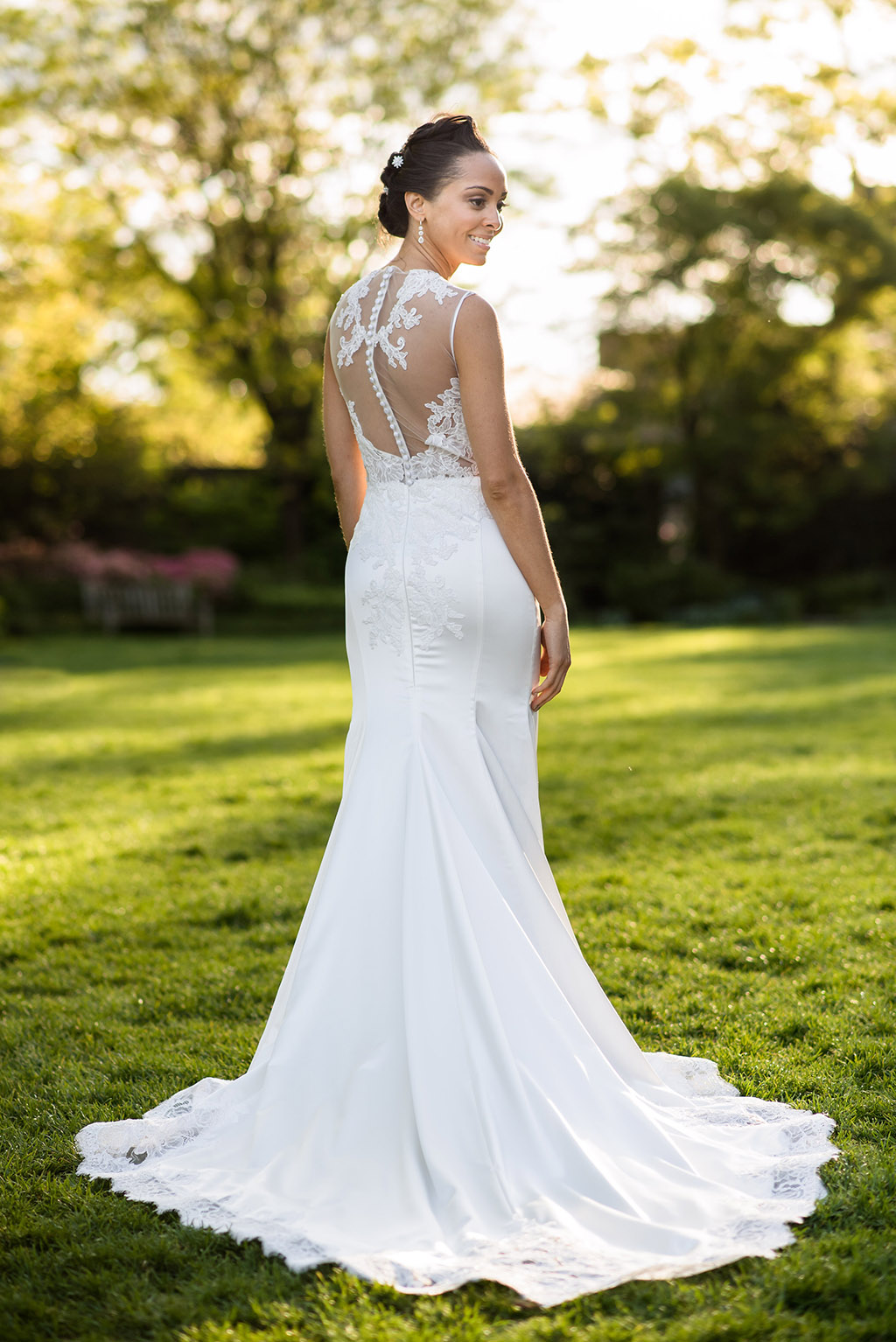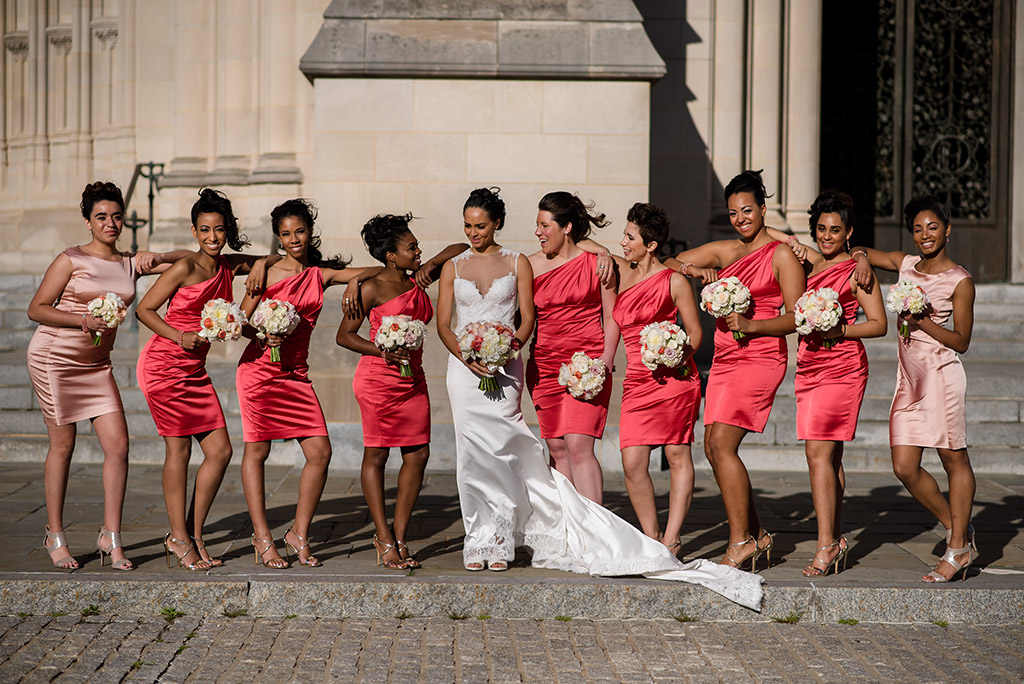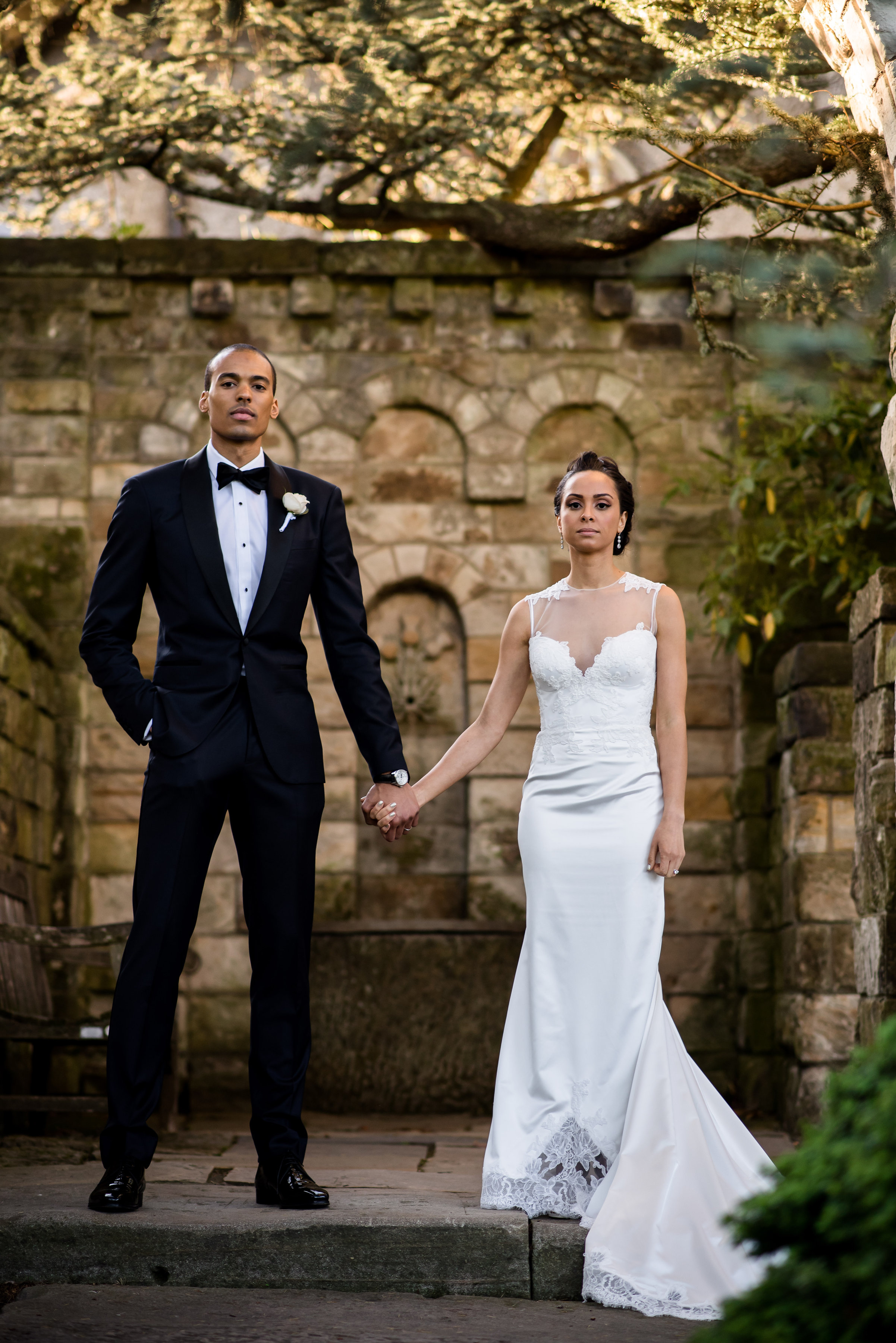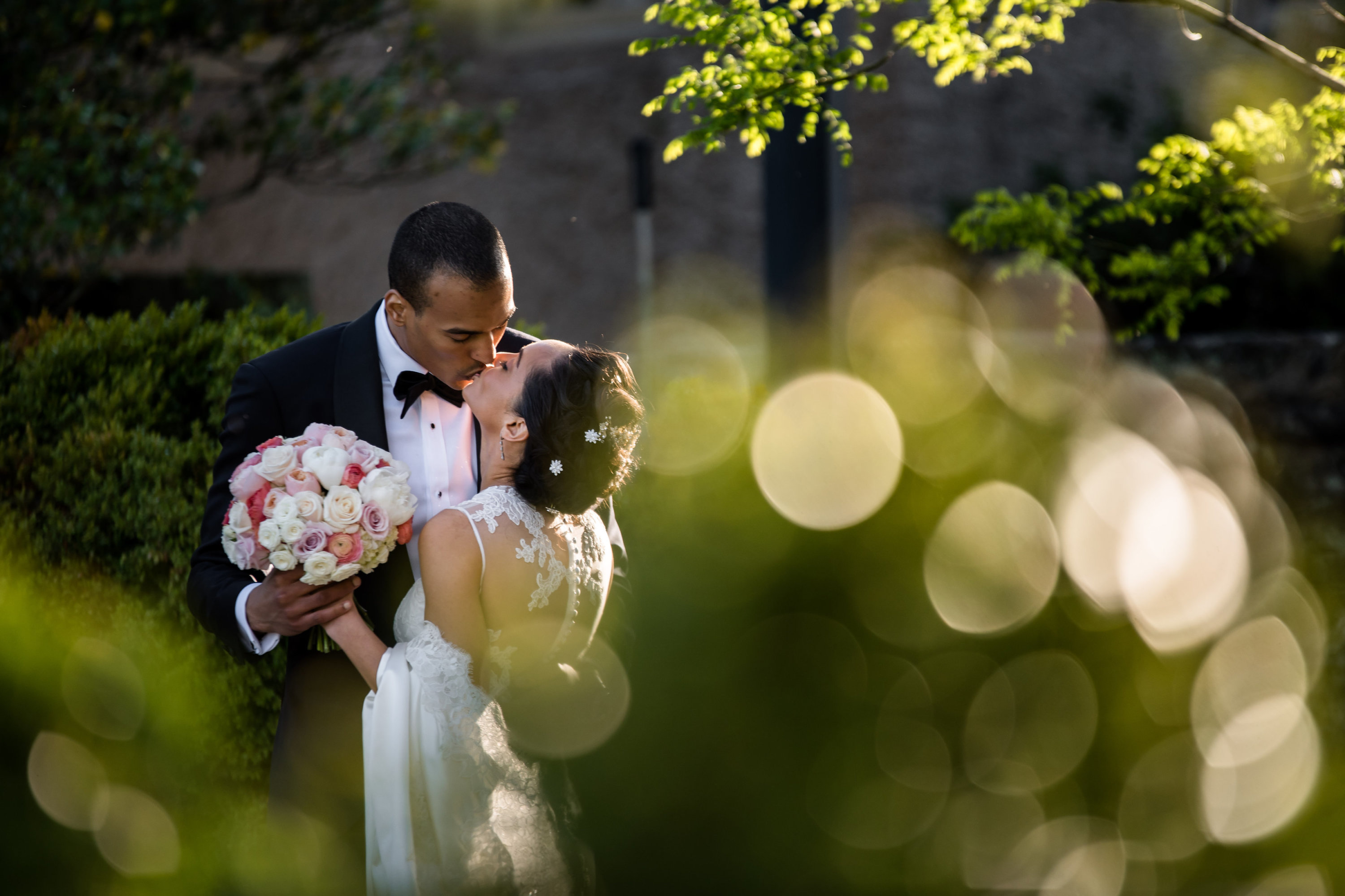 Six years later, Lauren was wrapping up medical school. Her parents and sister were coming to visit her in New York City on the day of her residency match, so she'd made reservations at one of her favorite restaurants on the Hudson River.
Cameron had other plans for the night, however. As they approached the water, he stopped Lauren by the restaurant's entrance, turning to face her and dropping to one knee. Once she said "Yes!" to the love of her life, Cameron informed her they were headed to the restaurant where they'd had their first date.
To Lauren's total surprise, they were greeted at their old stomping grounds by both of their families and close friends who'd planned a special dinner celebration to toast their engagement.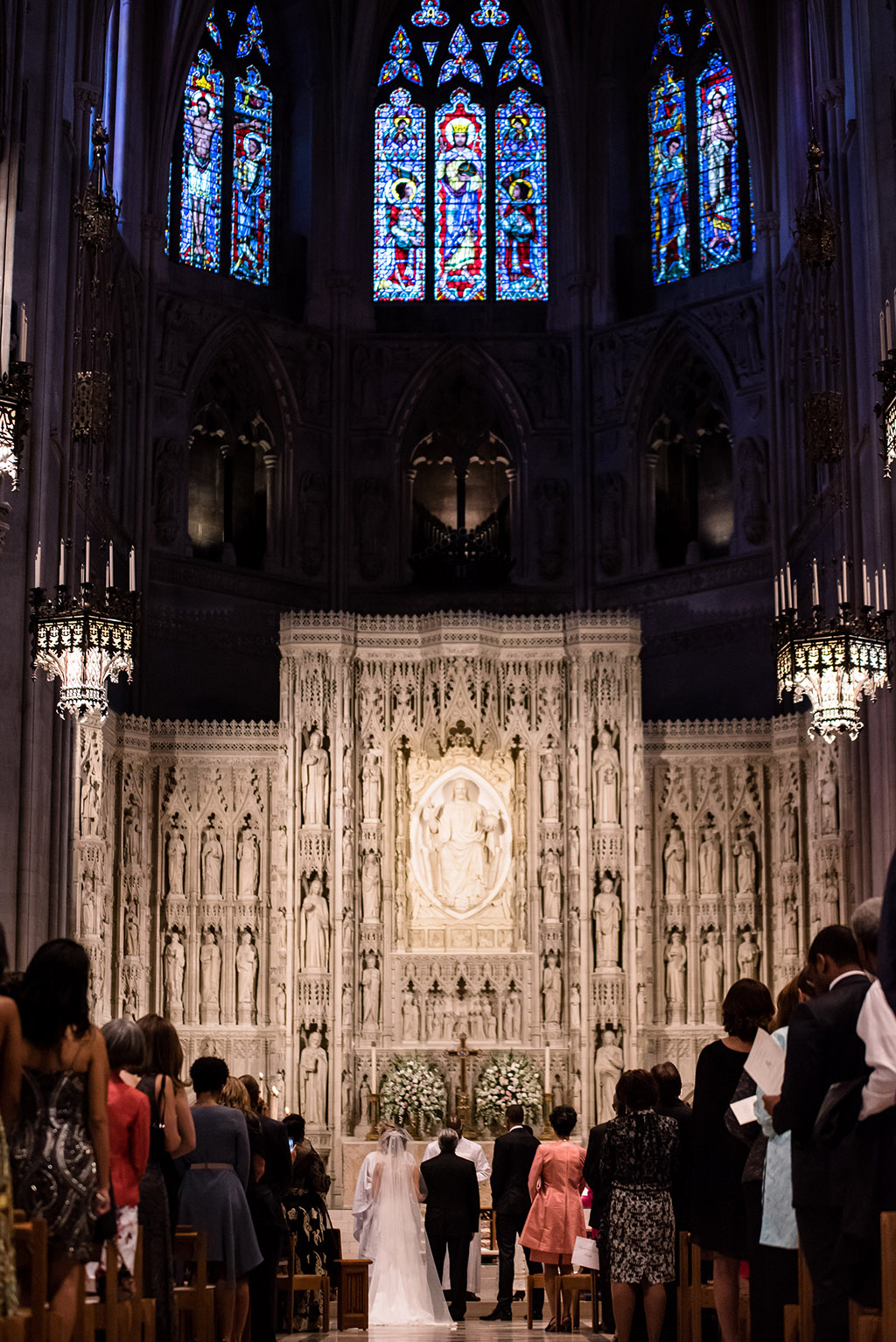 Lauren and Cameron's big day began with a traditional ceremony inside the coveted Washington National Cathedral, in which Lauren wore a silk, floor-length Pnina Tornai gown and a dazzling veil.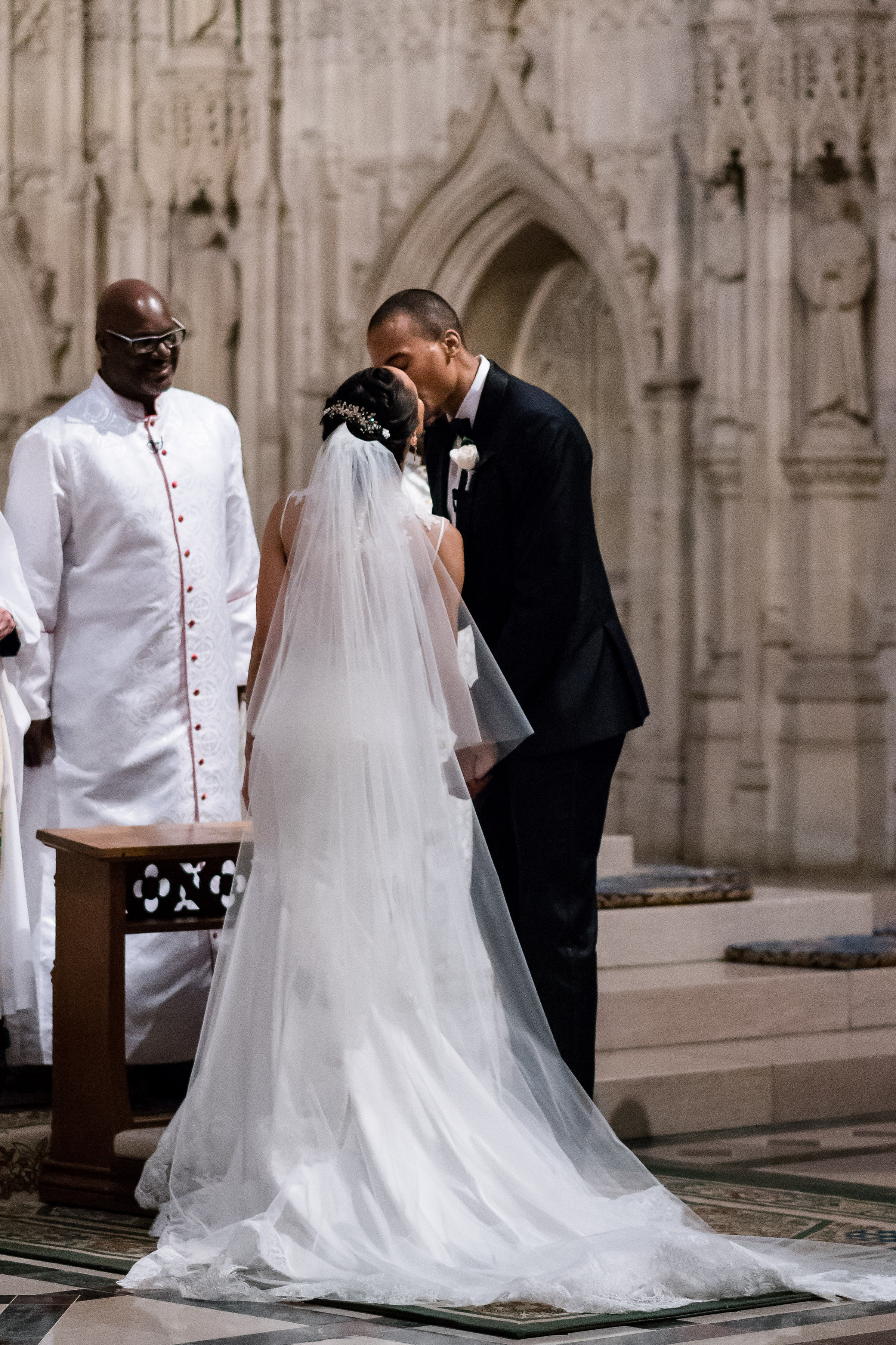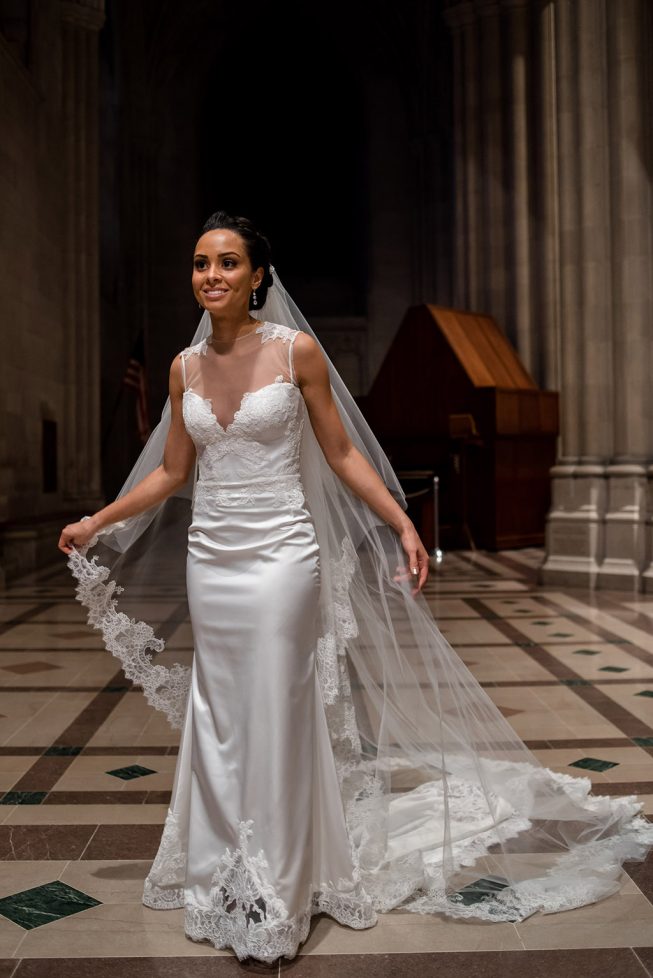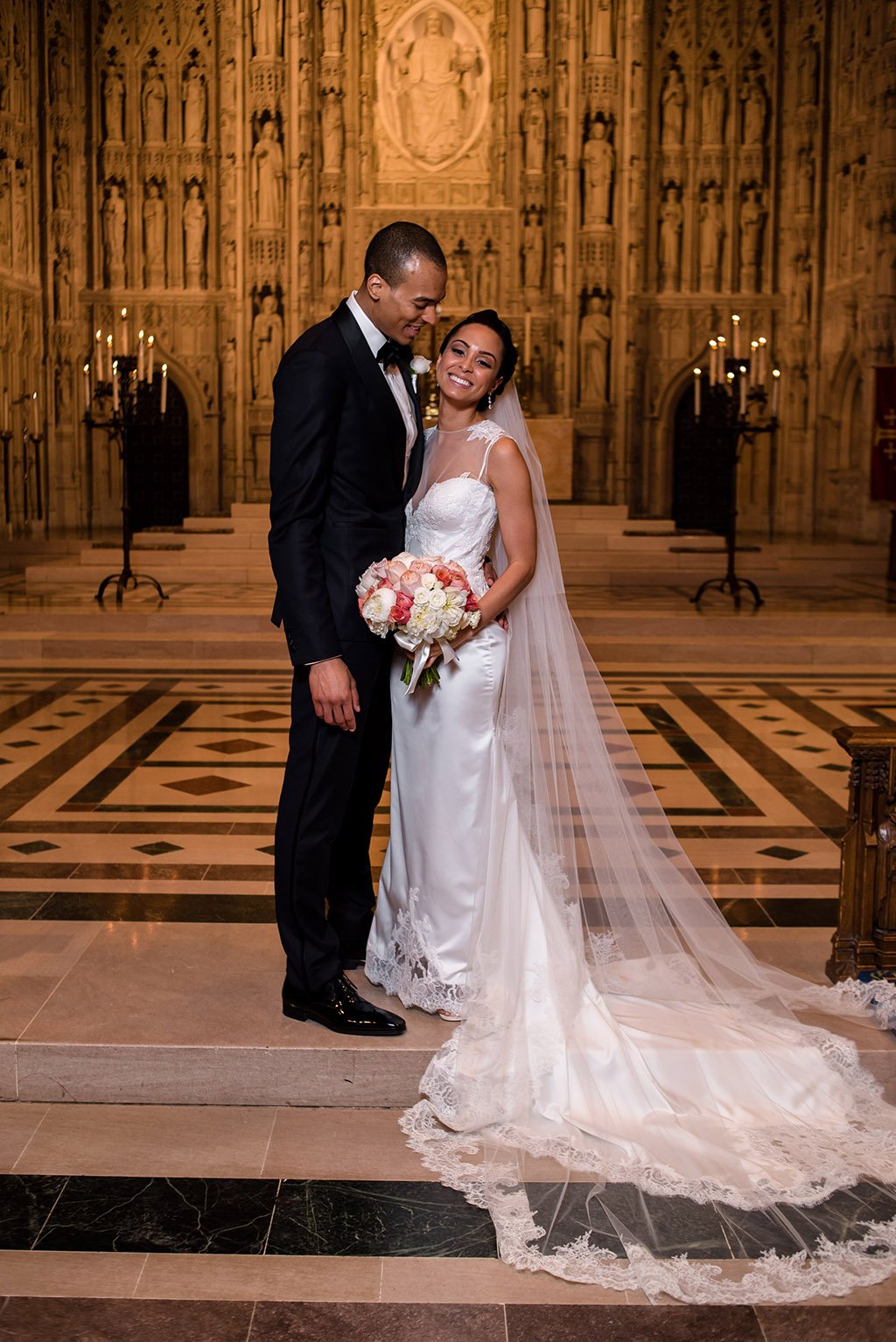 The reception reflected not only the season of the wedding, but the most beloved time of year in Lauren and Cameron's shared hometown: the blooming of the DC cherry blossoms.
The ballroom at the Fairmont Georgetown was decked out in blush and deep coral, and (of course) filled with cherry blossoms, the requisite flower of the evening. Table centerpieces in striking cobalt-blue vases burst with cream and coral roses, hydrangeas, and peonies.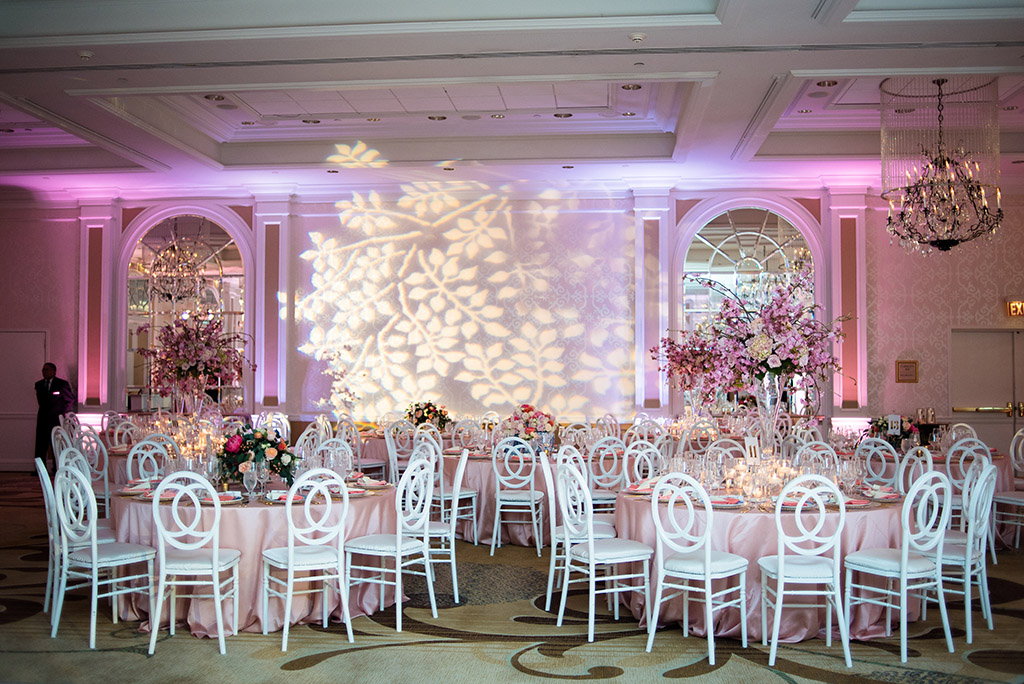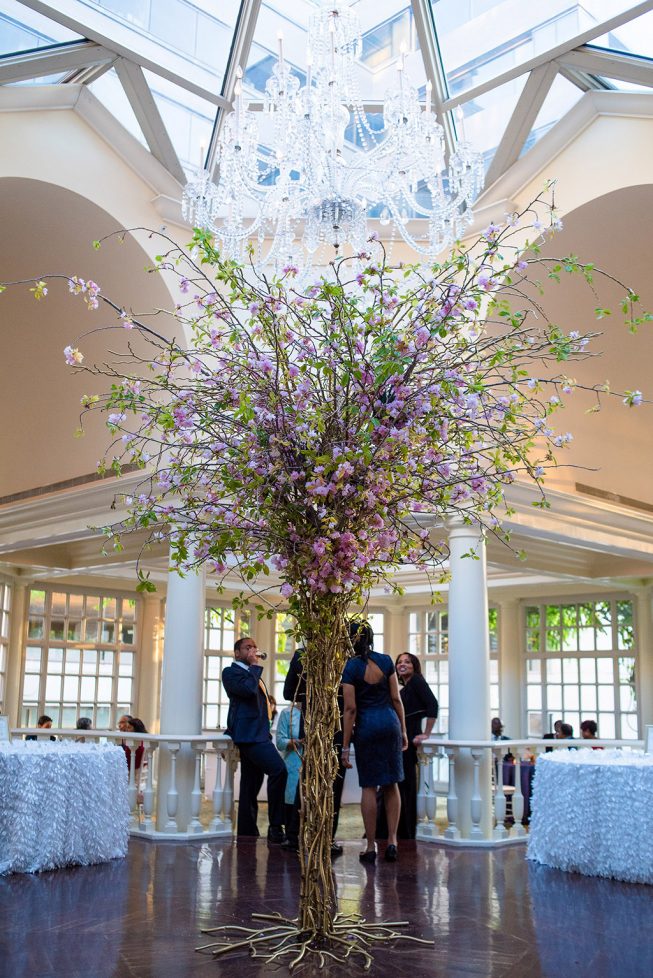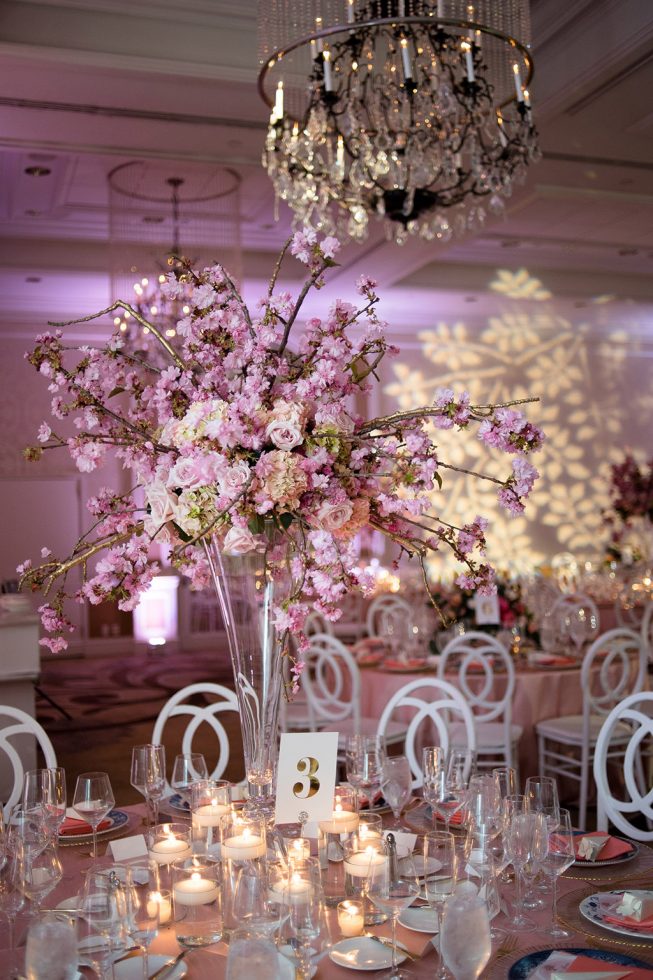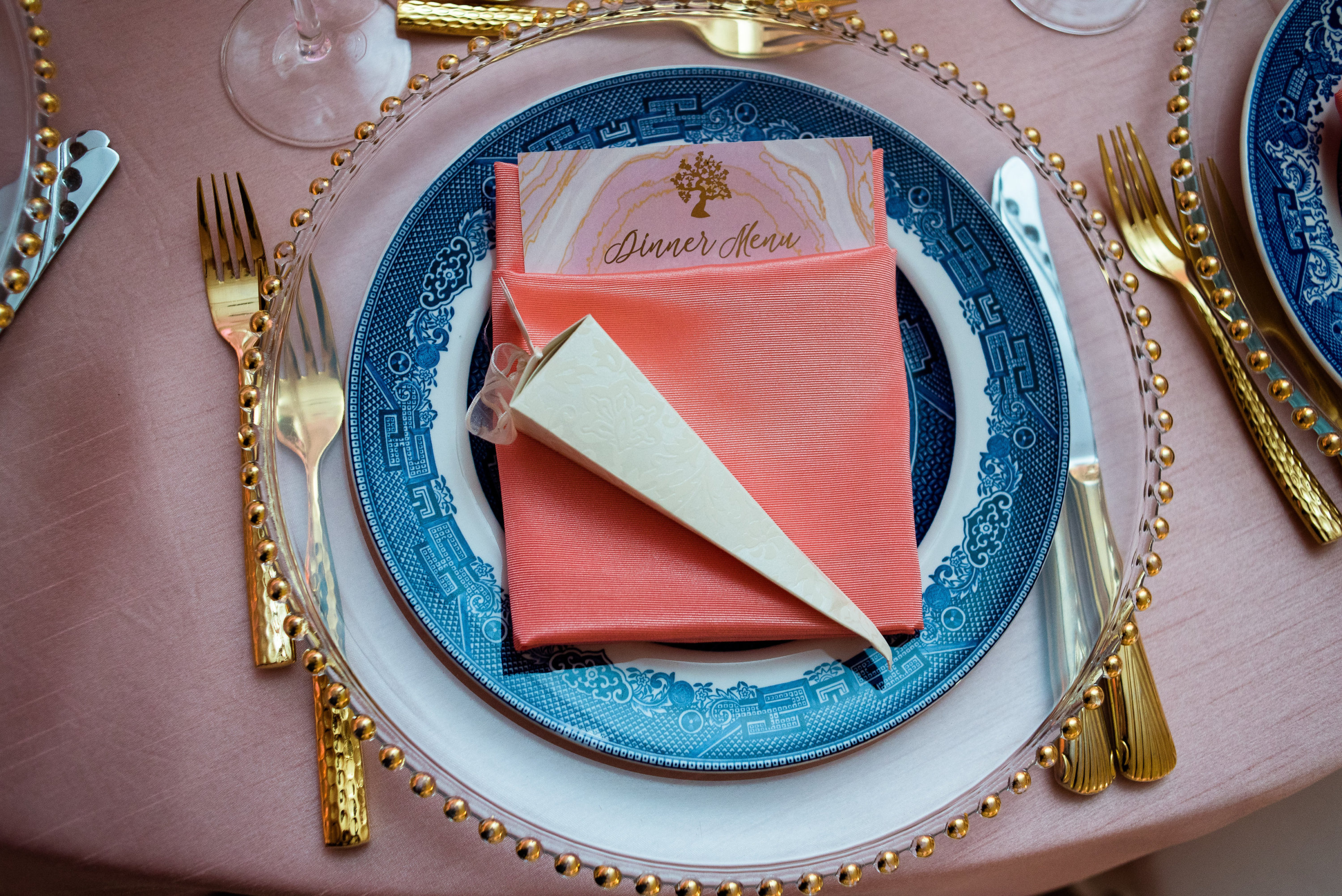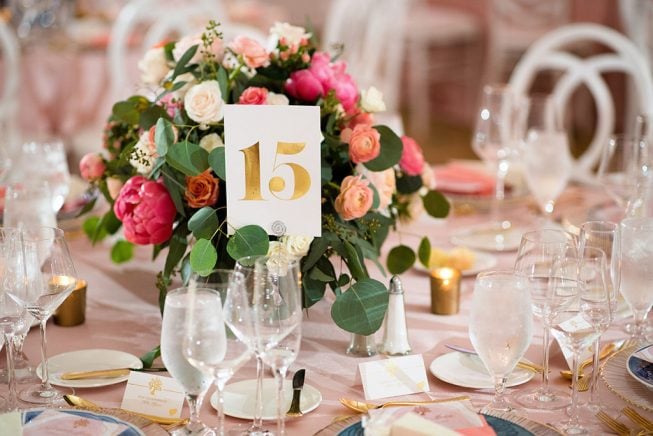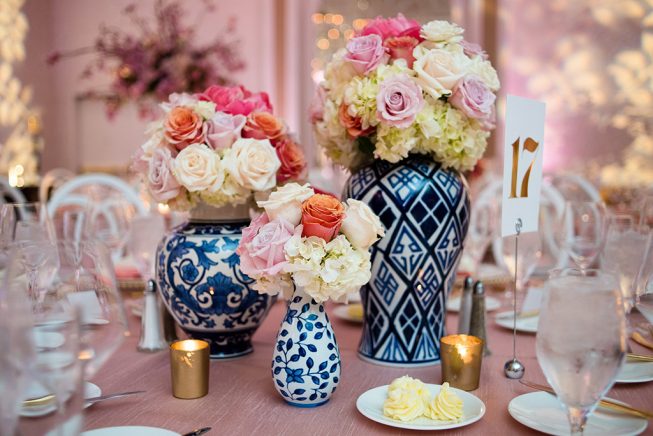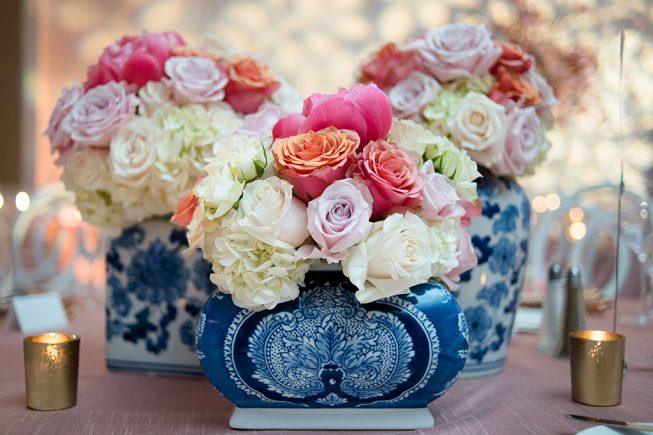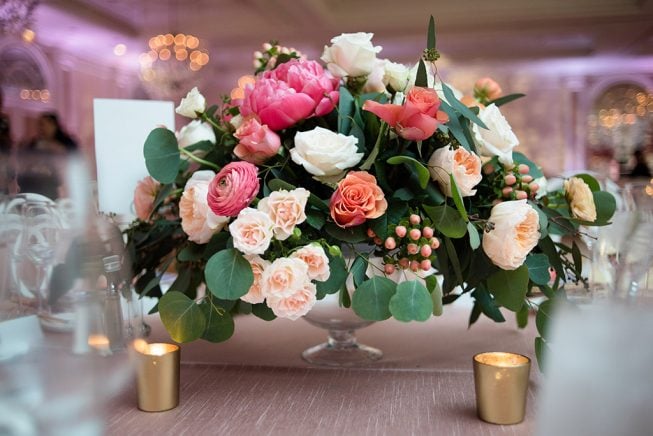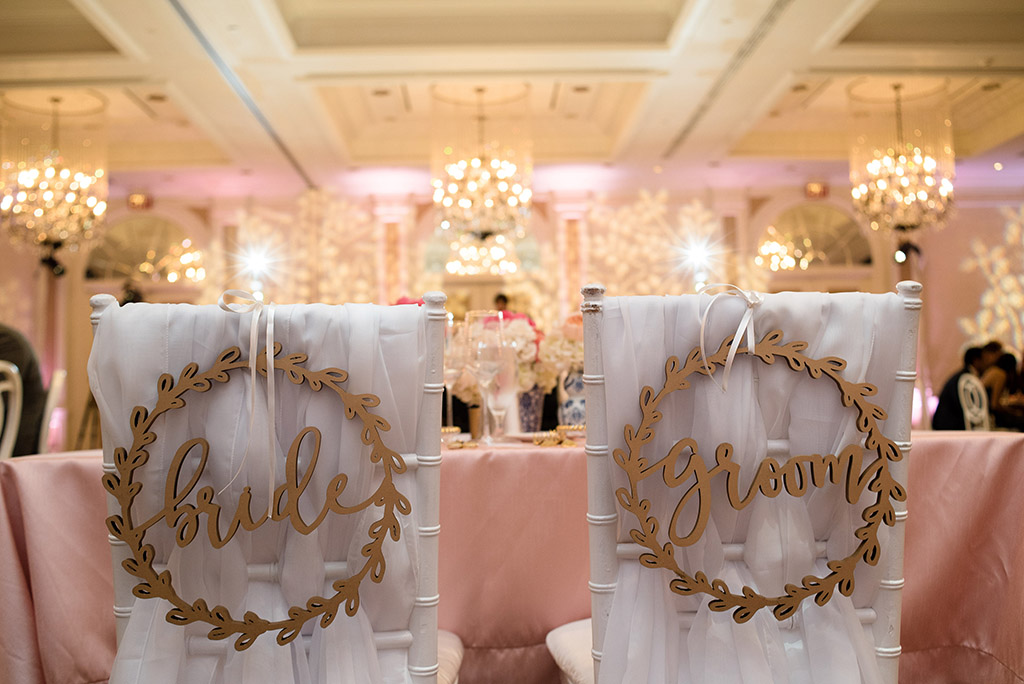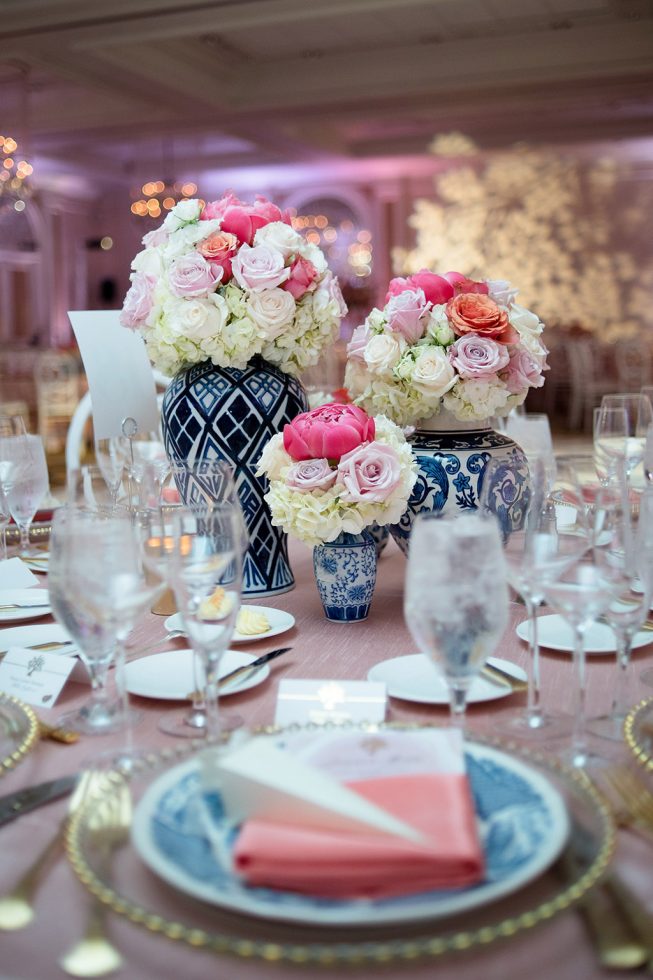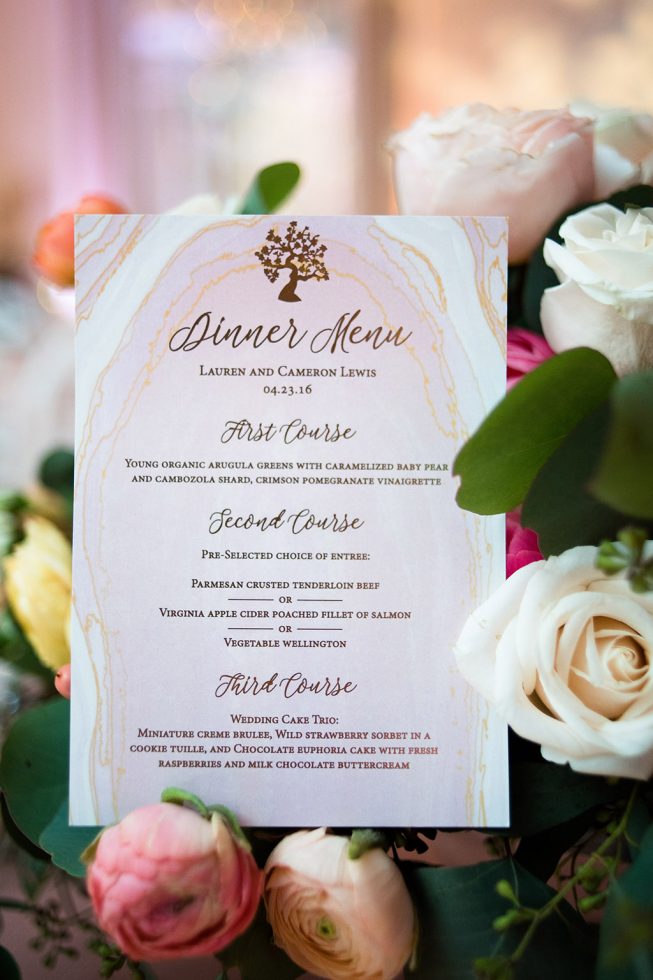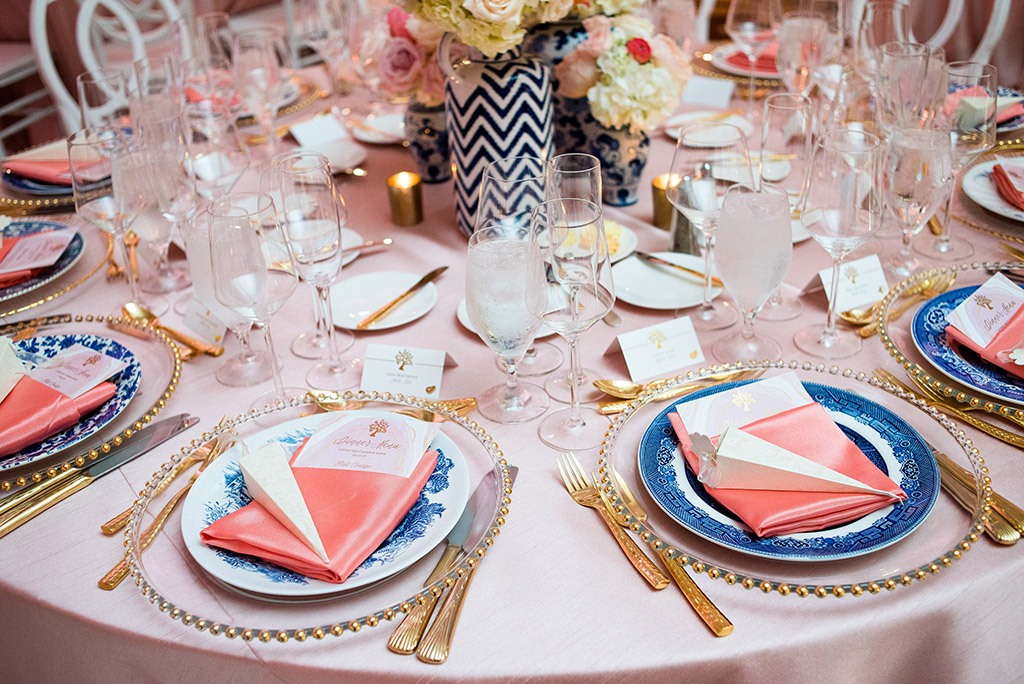 Lauren swapped high heels for a pair of white sneakers before hitting the dance floor with Cameron to Ed Sheeran's "Thinking Out Loud."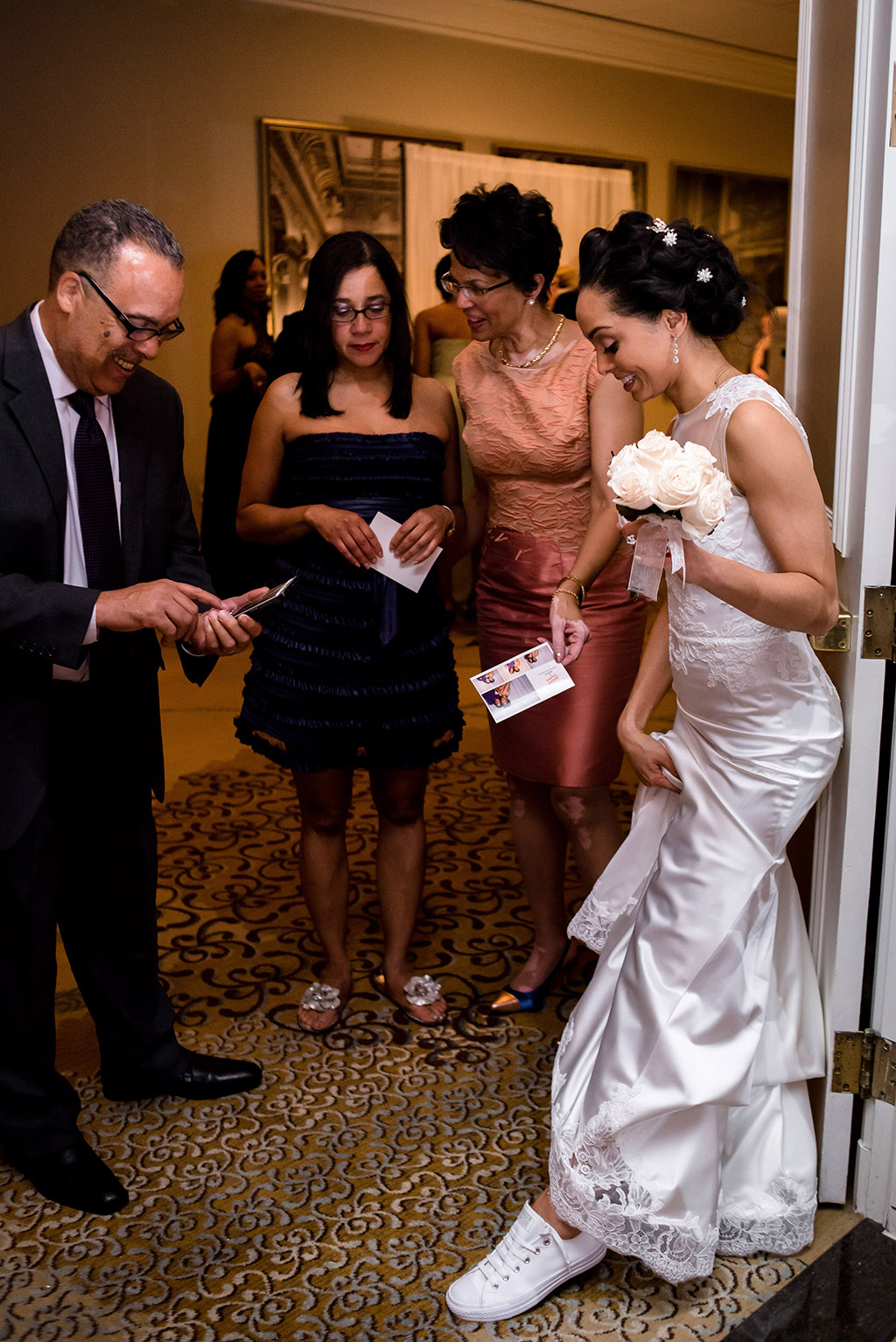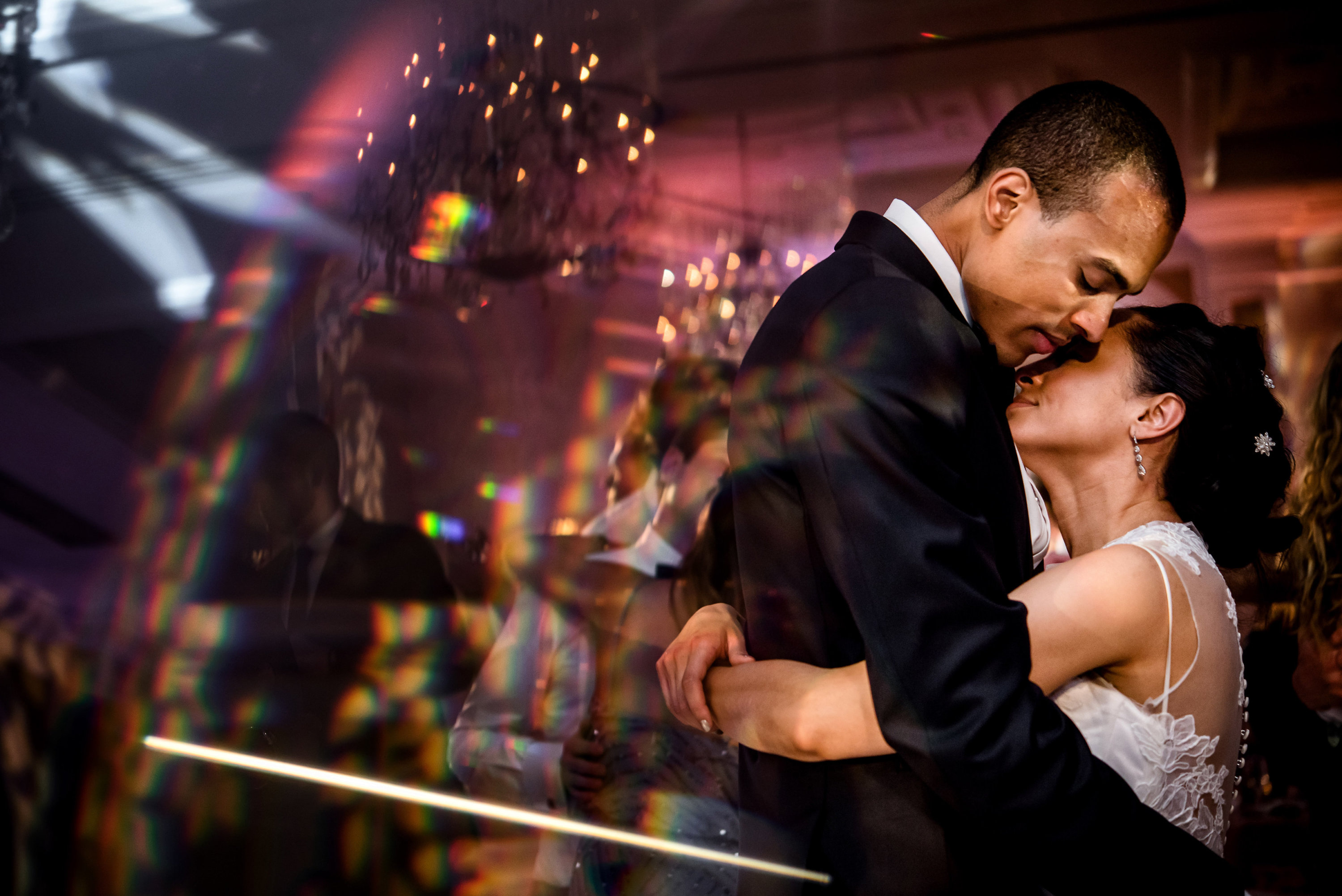 A tiered chiffon cake, as suited to the theme as it was independently gorgeous, added a sweet finish to the evening.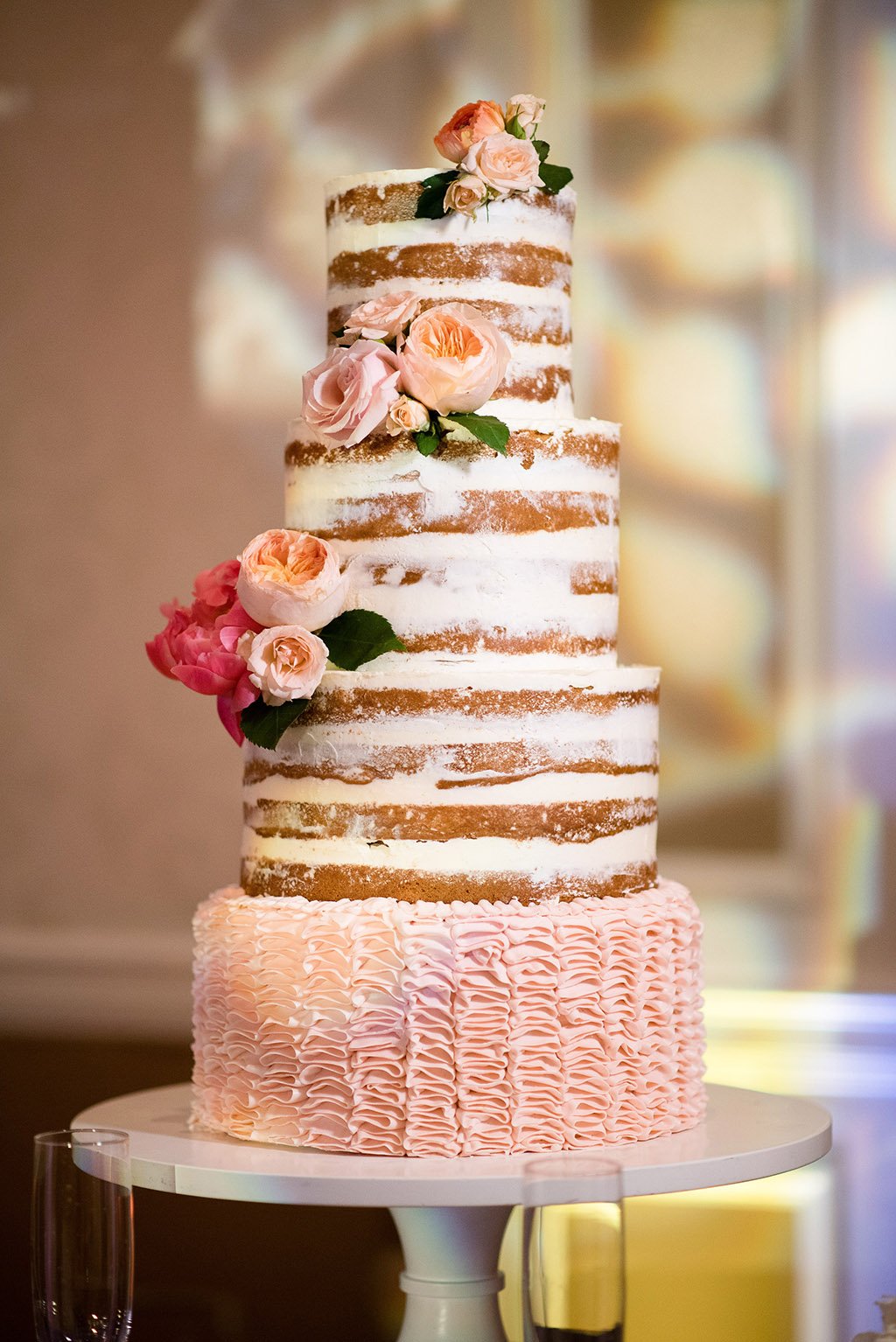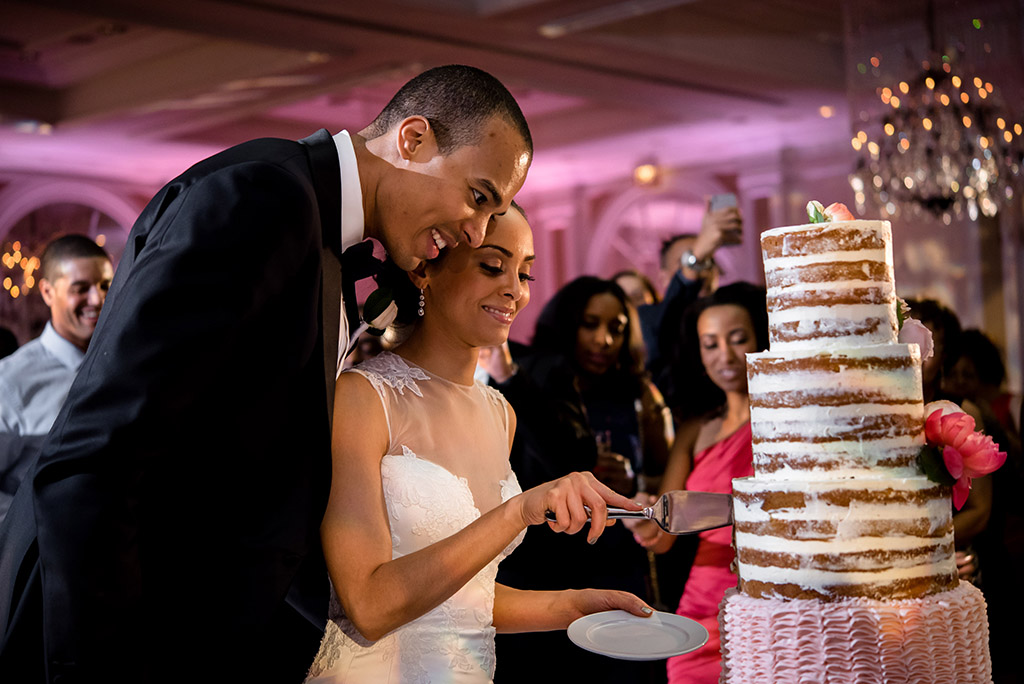 Shortly after the wedding, the newlyweds took off for Tokyo, where they honeymooned before returning to their home in New York City.
VENDORS
Photography: The Madious | Event Coordinator: Taylor & Hov Events and Design | Ceremony Venue: Washington National Cathedral | Reception Venue: Fairmont Georgetown | Florist: Taylor & Hov Events and Design | Catering & Cake: Fairmont Georgetown | Hair Stylist: Acia Williams of C. Alan Signature Salon | Wedding Dress: Pnina Tornai from Kleinfeld Bridal | Tux: Enzo Custom | Wedding Invitations: Tonya Thomas of Visual Solutions Unlimited | DJ: DJ D-Mac | Table Lines, Chairs, Flatware & Charger: Select Event Group | Dinnerware: Something Vintage Rentals | Dance Floor: Fabrication Events | Transportation: Abe's Transportation