They almost missed their moment to be together. But when a chance encounter on the street brought them back into one another's lives, Brian Vargas and Stefanie Yoselle fell hard… and never looked back. At their elegant Meridian House wedding, the couple said their vows in a beautifully orchestrated autumn ceremony, complete with gold bridesmaids dresses, rust and pink florals, and more than a few winter warmer cocktail options. Images below courtesy of Sarah Culver Photography.
Follow B&G on Instagram | Like B&G on Facebook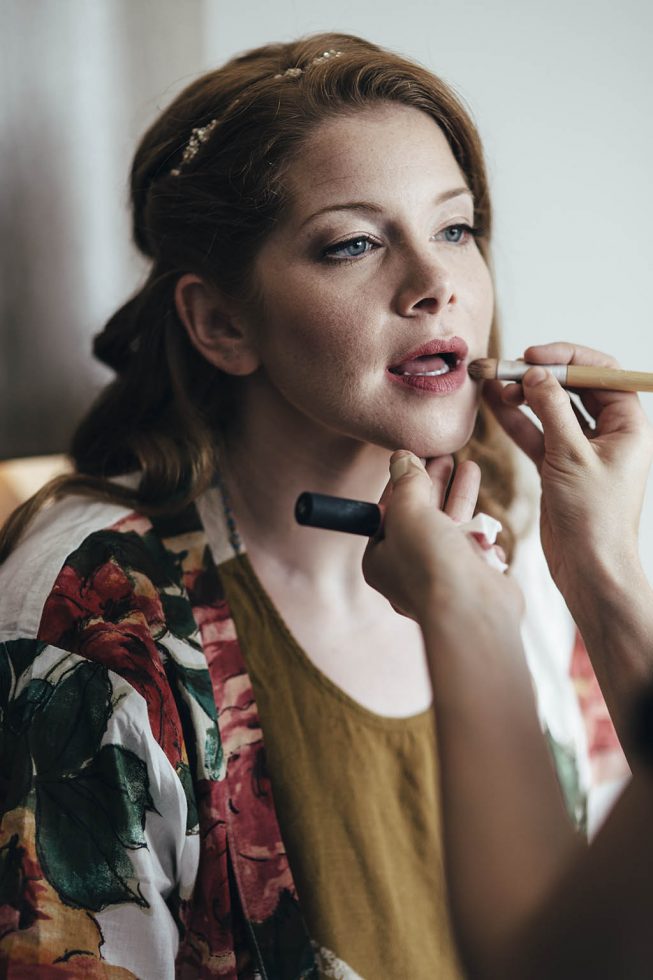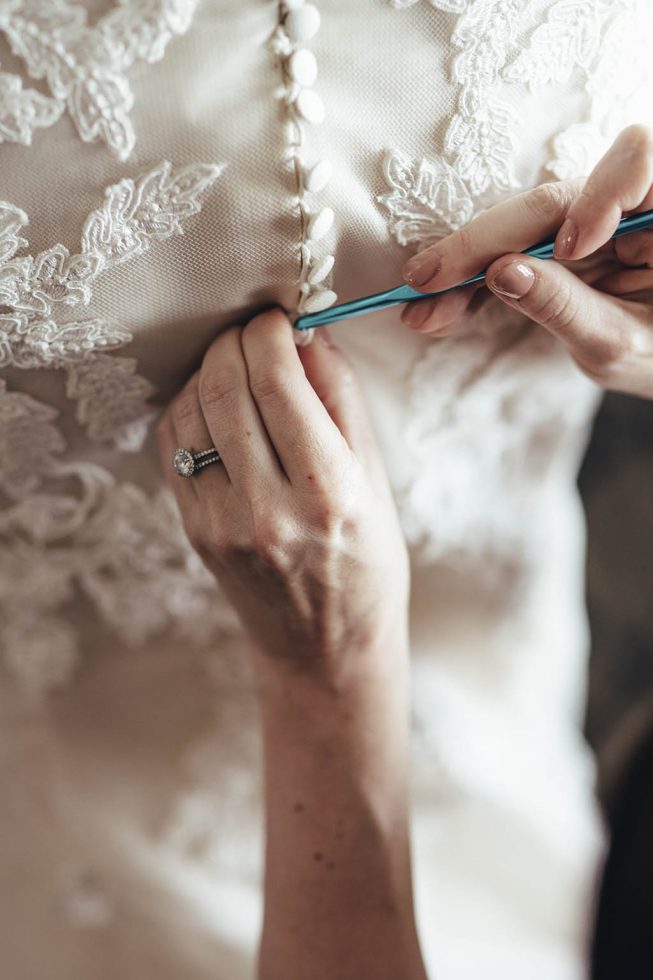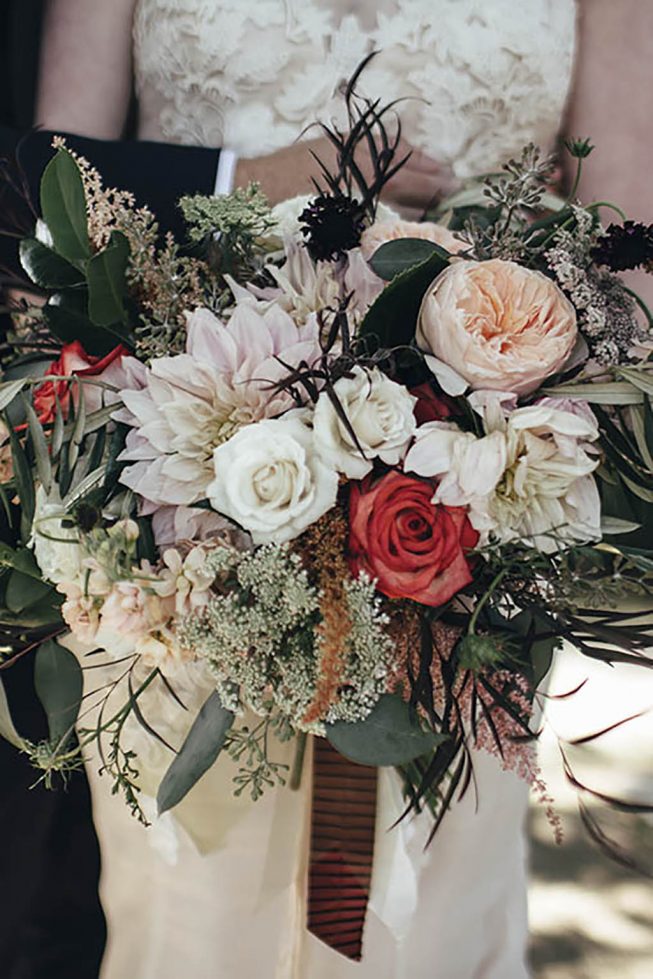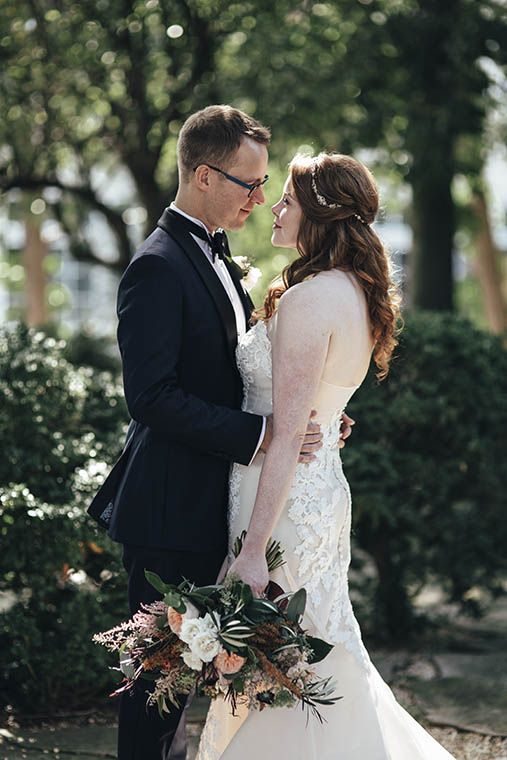 Stefanie, an artist, and Brian, a software engineer, were first introduced through Stefanie's sister long before they considered dating. It wasn't until years later when a fortuitous chance encounter led them to reconnect. Brian had just sat down on the bus when he saw a girl passing outside on the sidewalk. It was Stefanie.
"She was so beautiful and glamorous," recalls Brian, "she looked like a rock star."
Brian tried to hop off the bus, but it was too late: they were pulling away. Not one to be discouraged, Brian decided to message her online. Luckily for Brian, Stefanie remembered him. She had long had a crush on the sweet software engineer.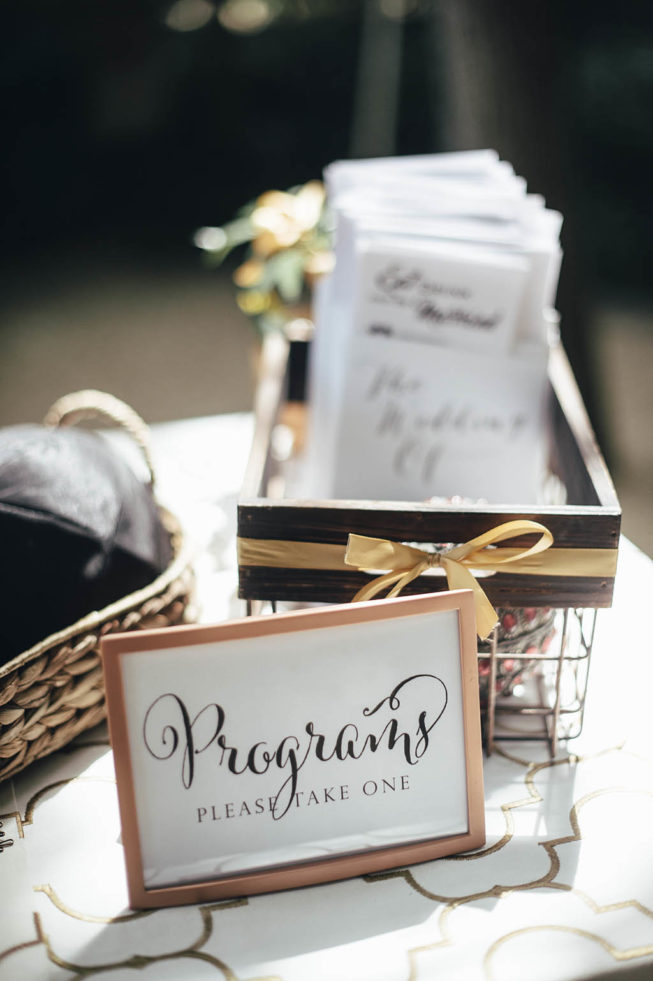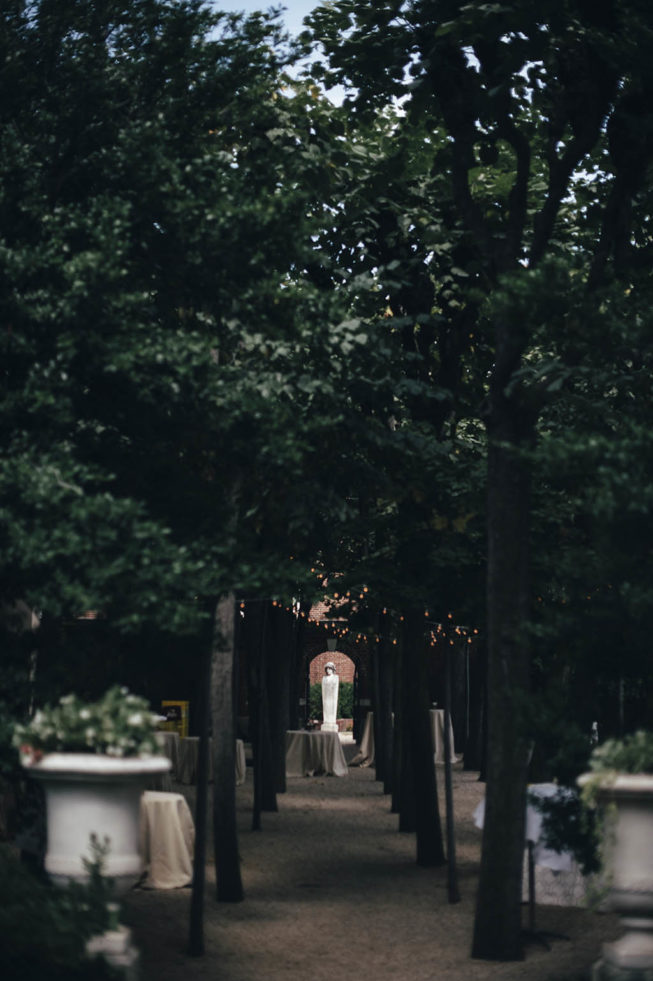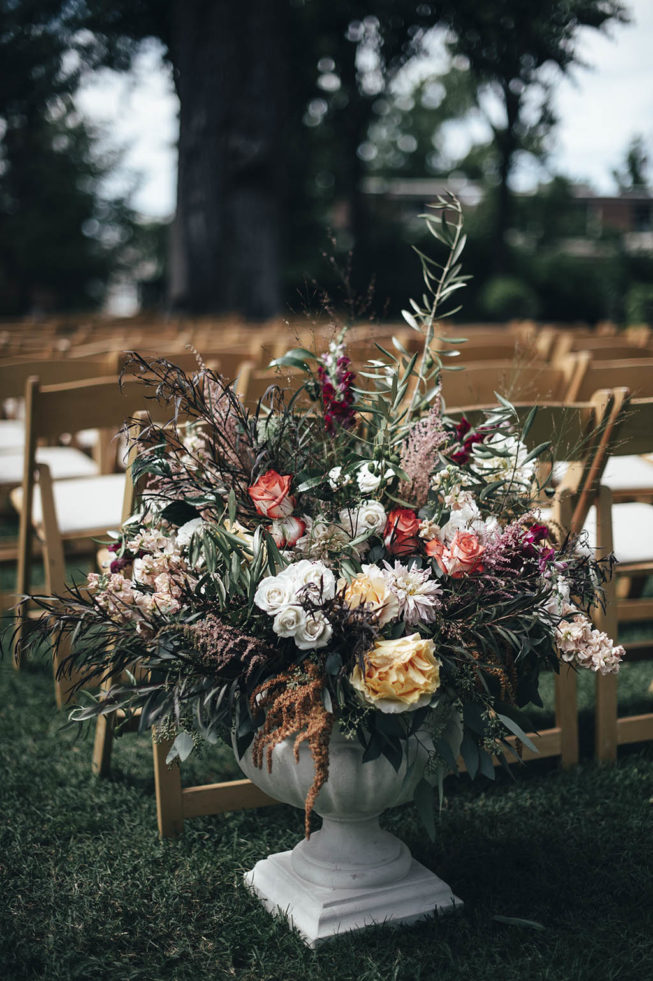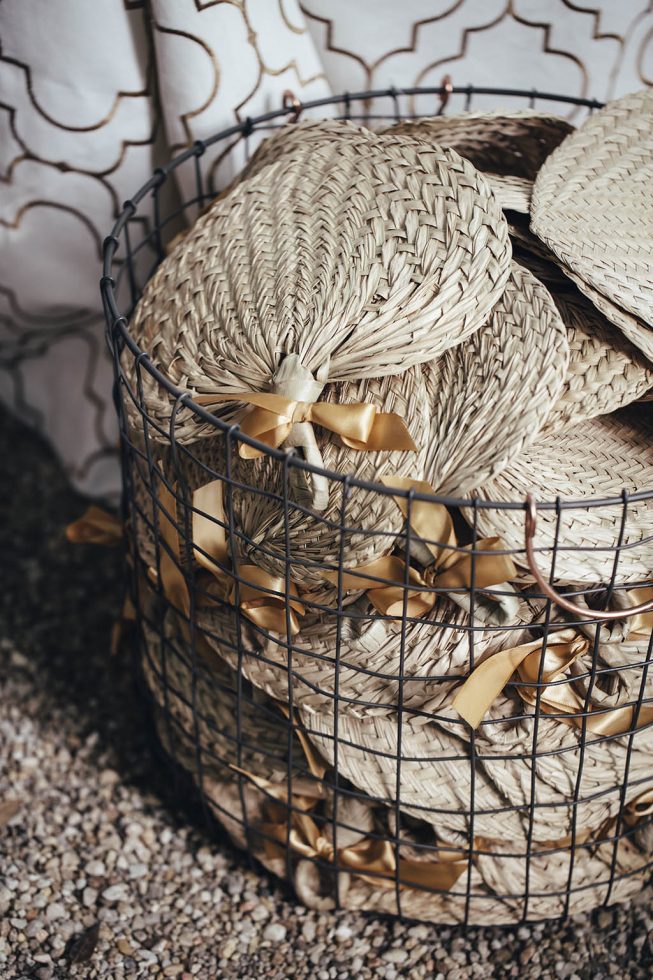 Brian pulled out all the stops for their first date. He invited Stefanie to the DC Craft Bartenders Guild's annual 'Repeal Day' ball at the Carnegie Library, a celebration of the repeal of Prohibition. The two old acquaintances got dressed up, toasted with fancy cocktails, and danced the evening away. It was such a memorable night that Brian would take Stefanie back to the very same event two years later to propose.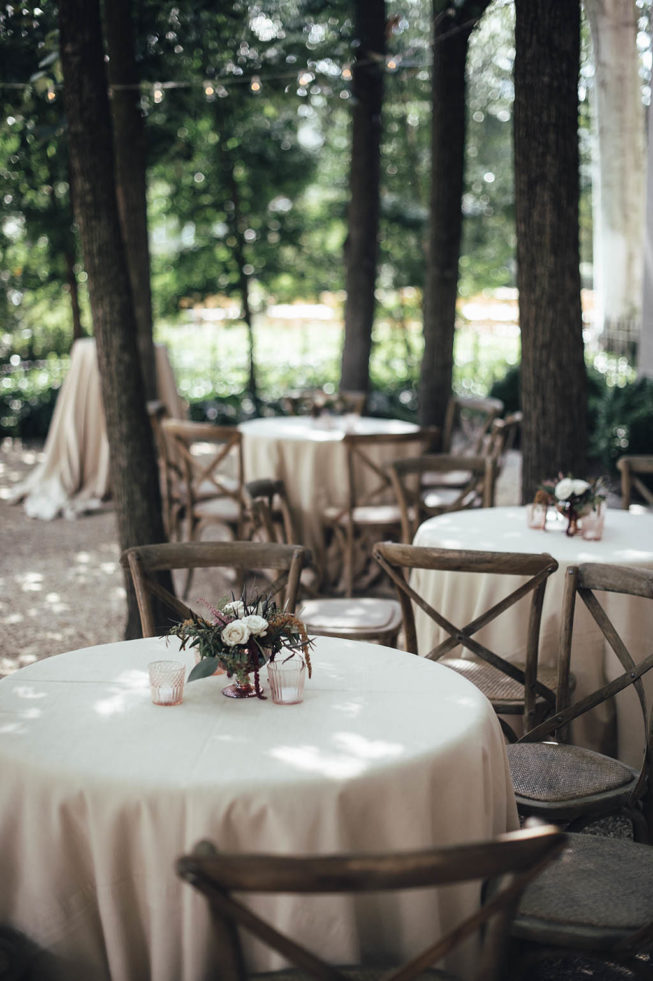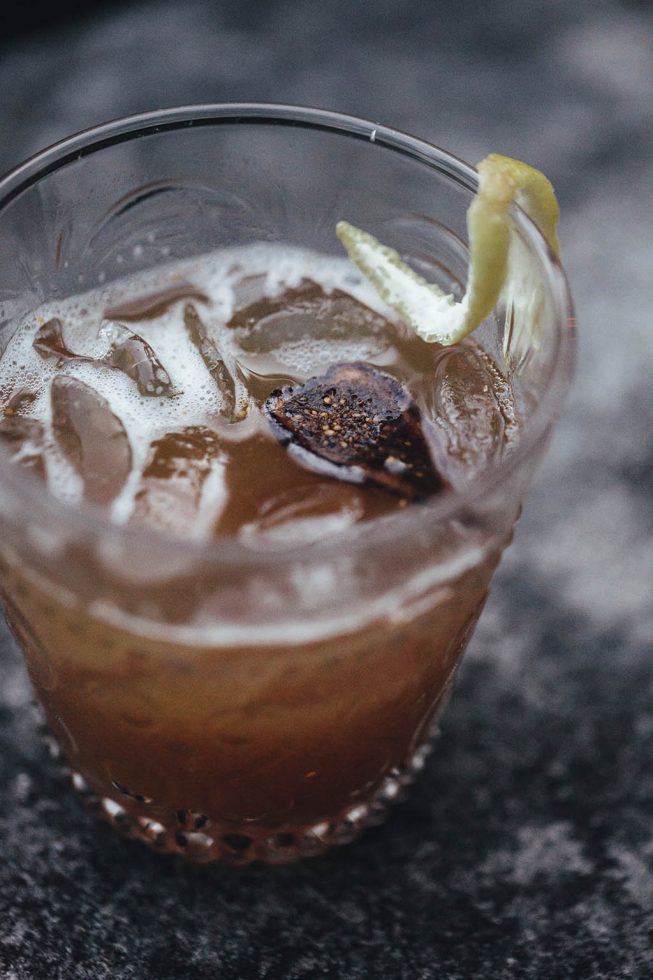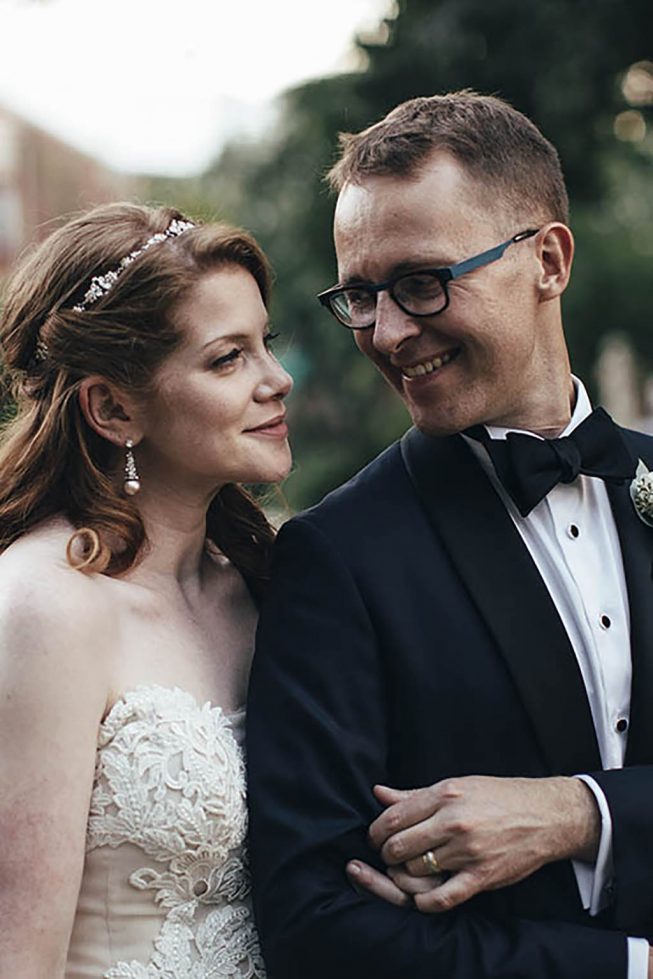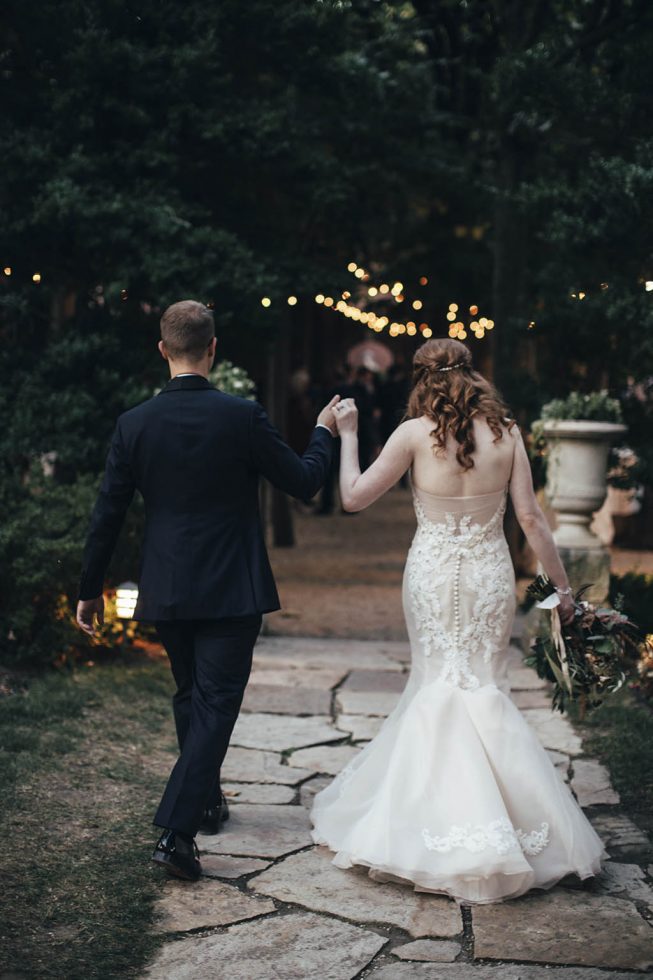 For their wedding, Brian and Stefanie wanted to walk the fine line between hosting a comfortable intimate gathering, and still it supremely special. "We're city people. We knew we wanted to get married outside in a lovely garden setting but stay in the city. And we are foodies, especially cocktails and appetizers, so we eschewed the traditional sit-down dinner in favor of a cocktail reception with hors d'oeuvres and lots of passed plates. It left our guests free to enjoy the evening as they wished—mingling with drinks, dancing with friends, or simply enjoying the weather outside in the linden grove," says Stefanie.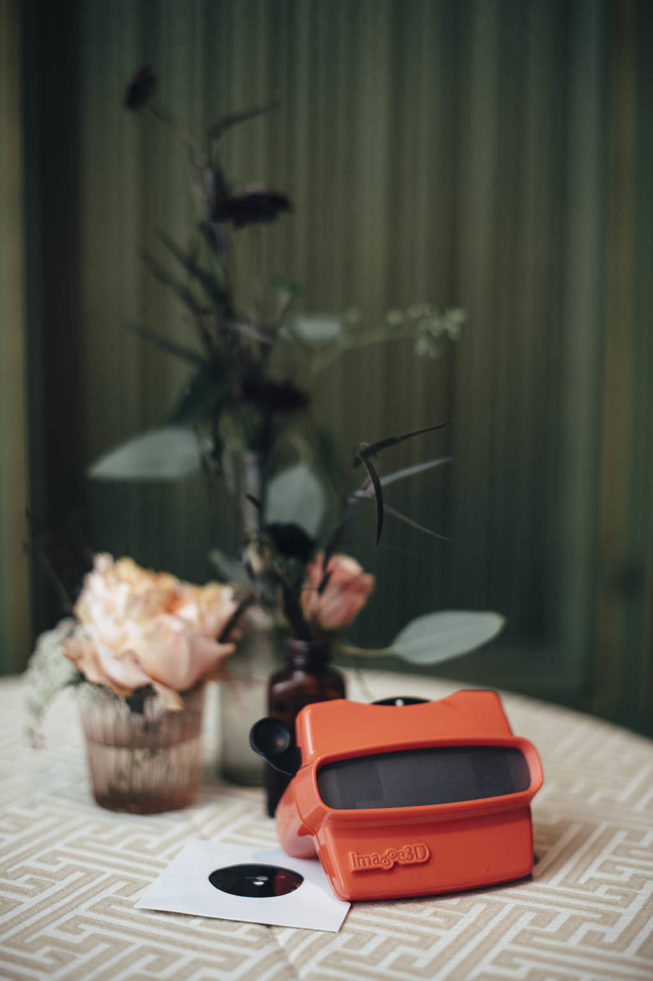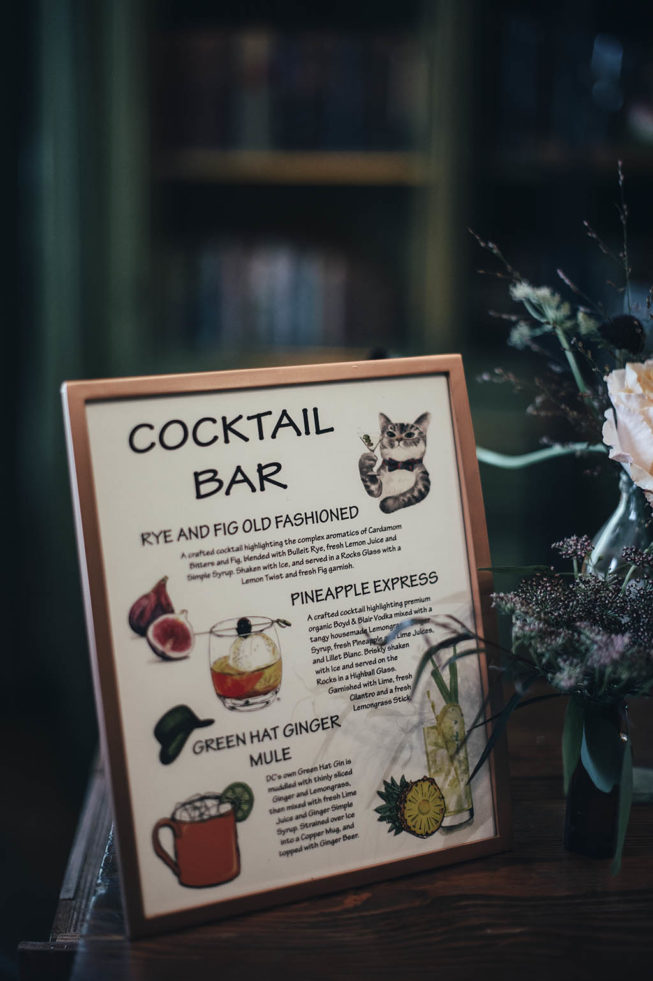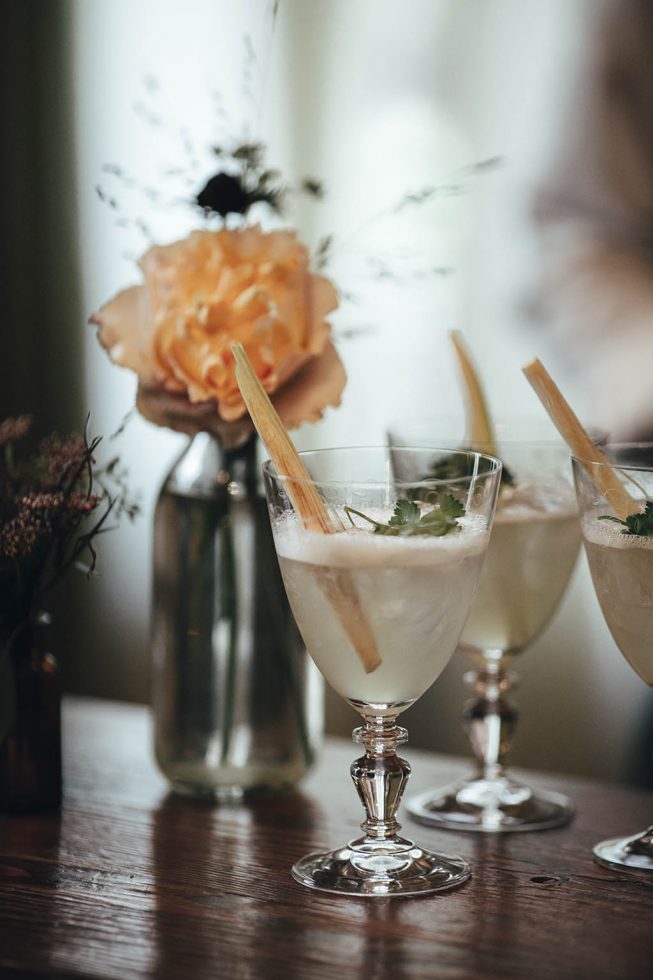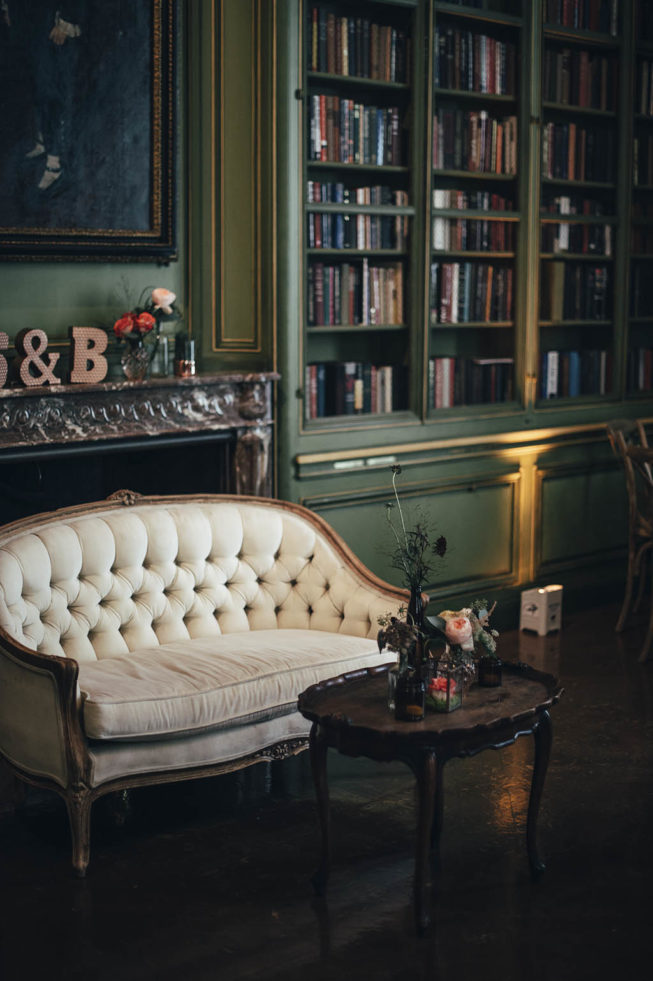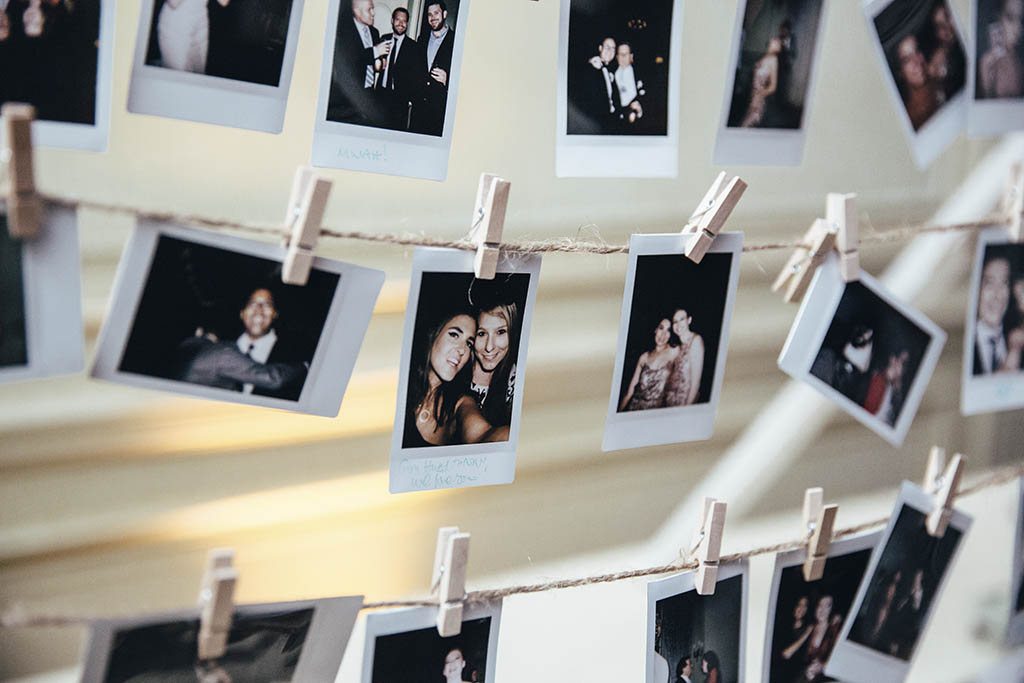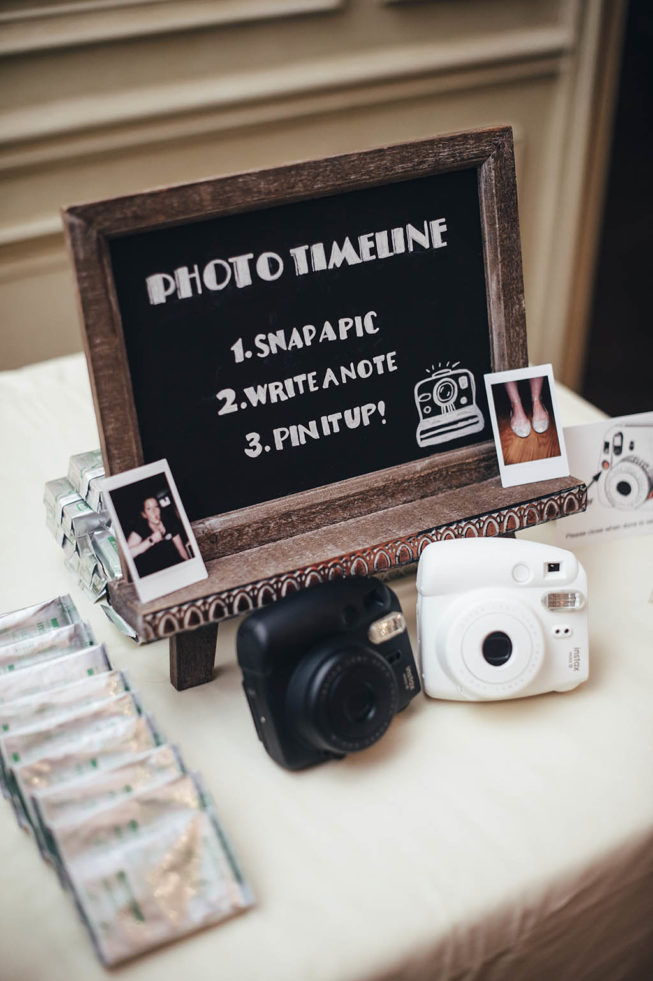 Another element important to the couple was the florals. Stefanie selected a range of loose, textural bouquets in a palette of pale muted autumnal tones like peach, gold, copper, ivory, and red. Cascading arrangements of english garden roses, dahlias, and greenery wrapped around the Chuppah and were settled in eclectic containers throughout the reception, adding to a sense of relaxed whimsey.
"Each space had a different purpose and feel, entering each room was a little surprise," Stefanie remembers.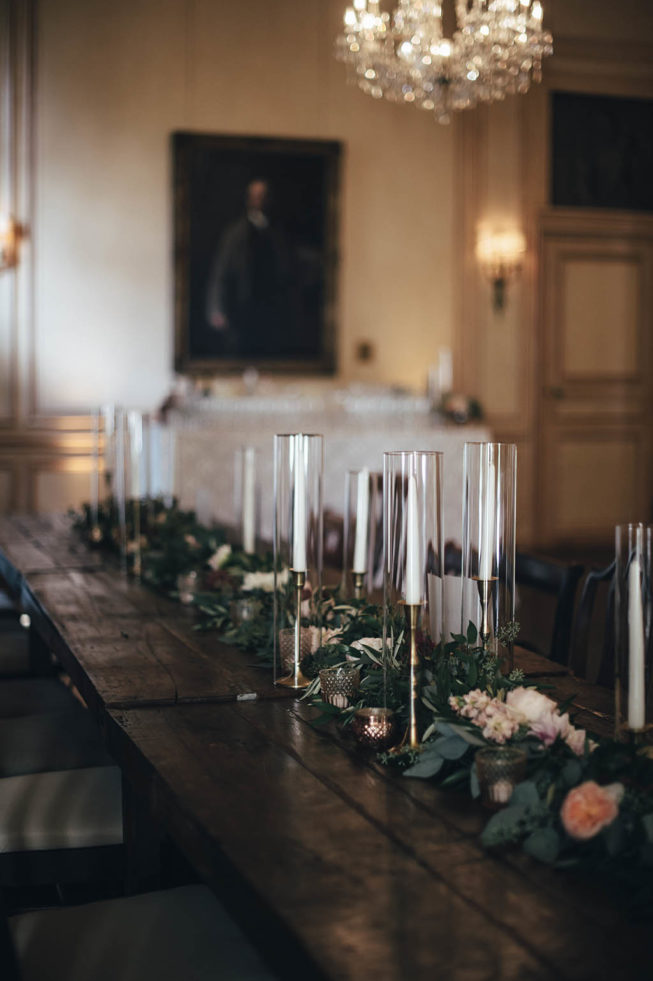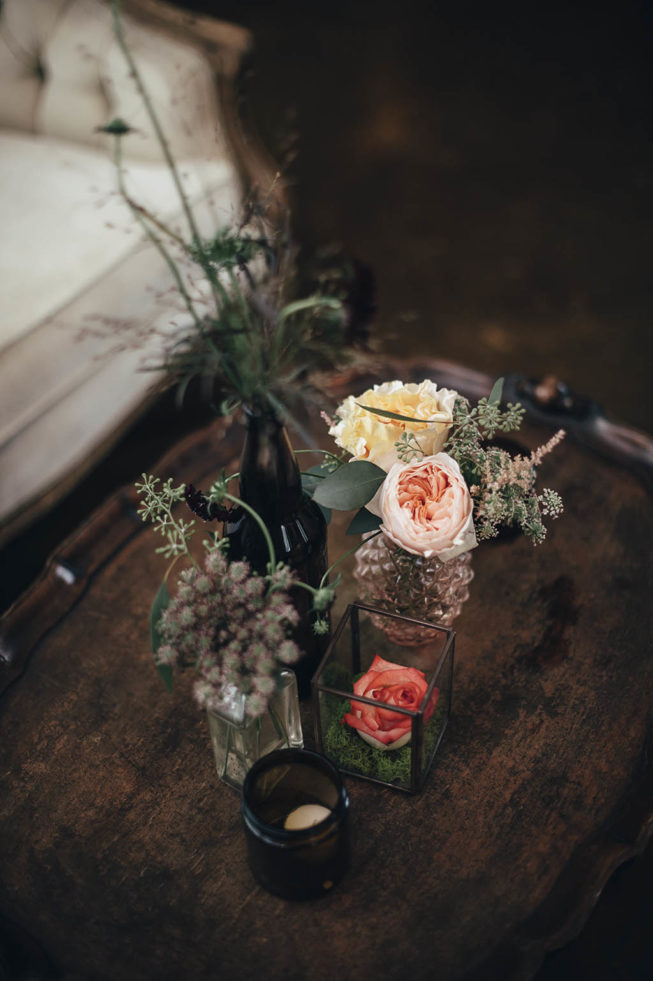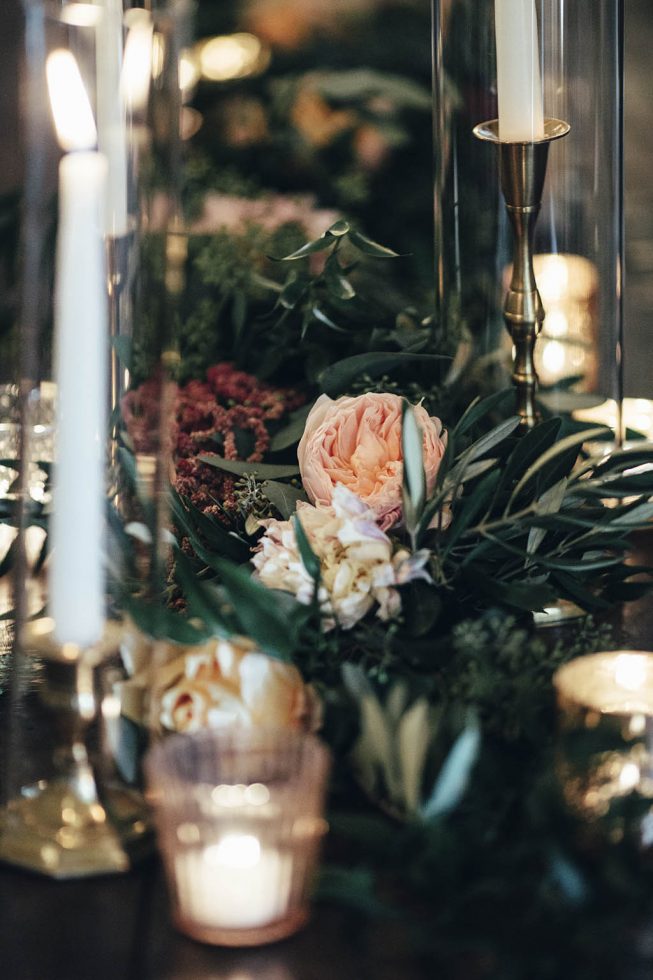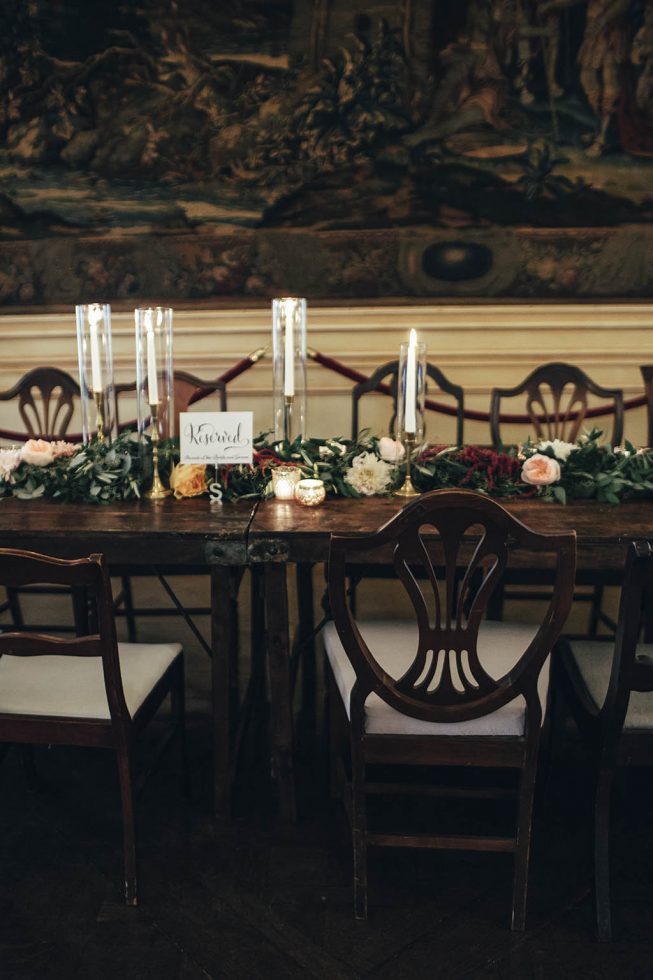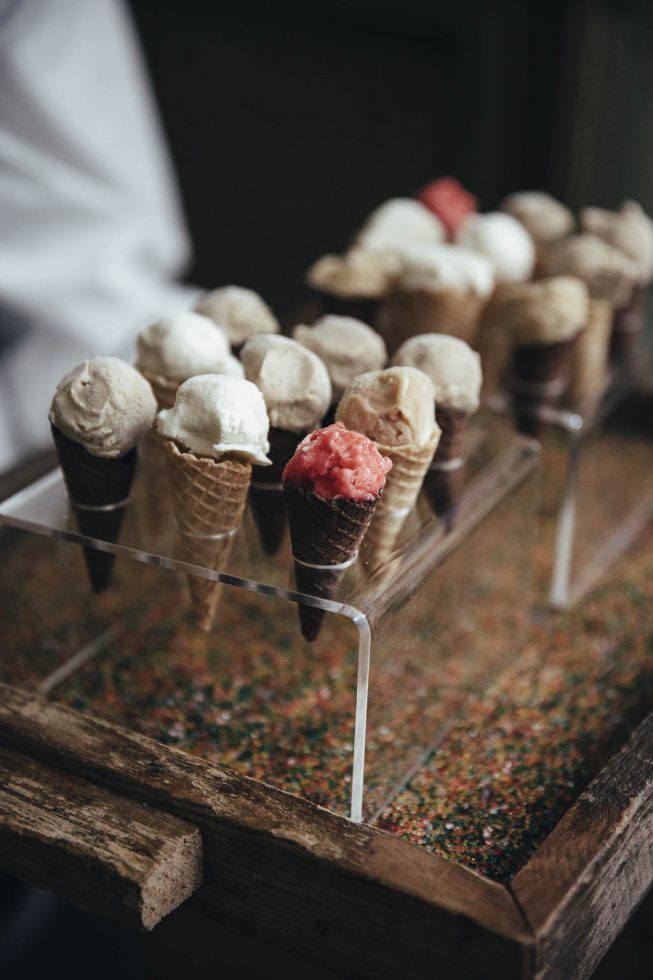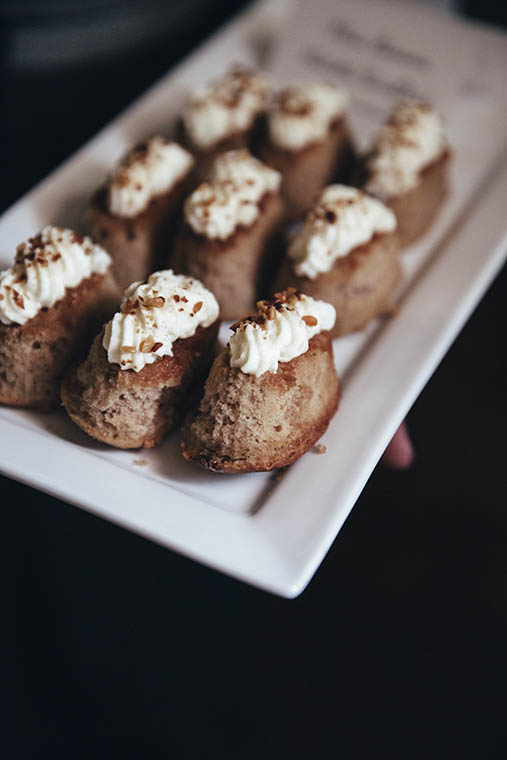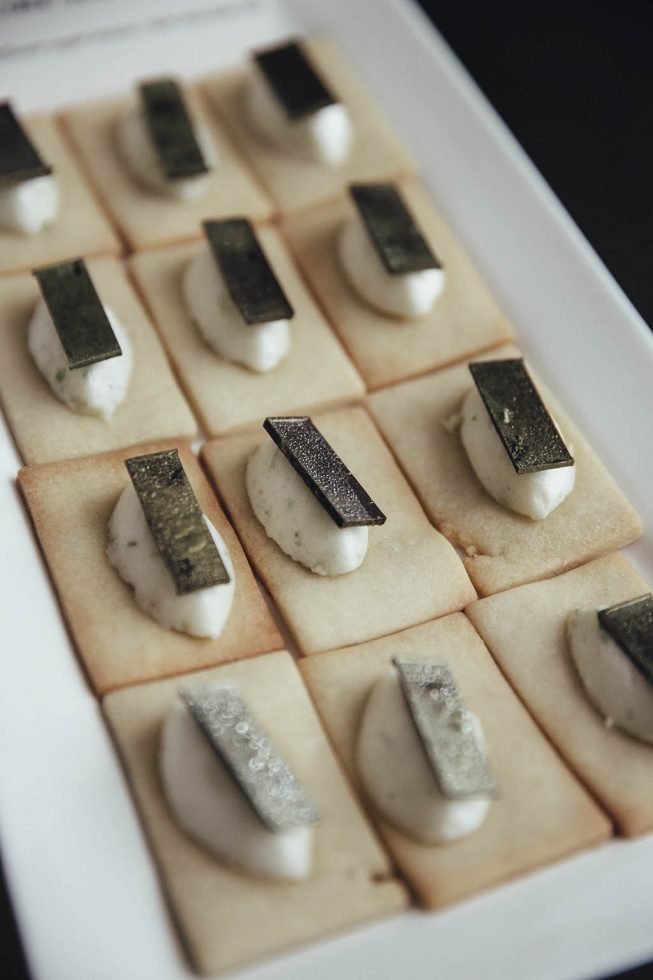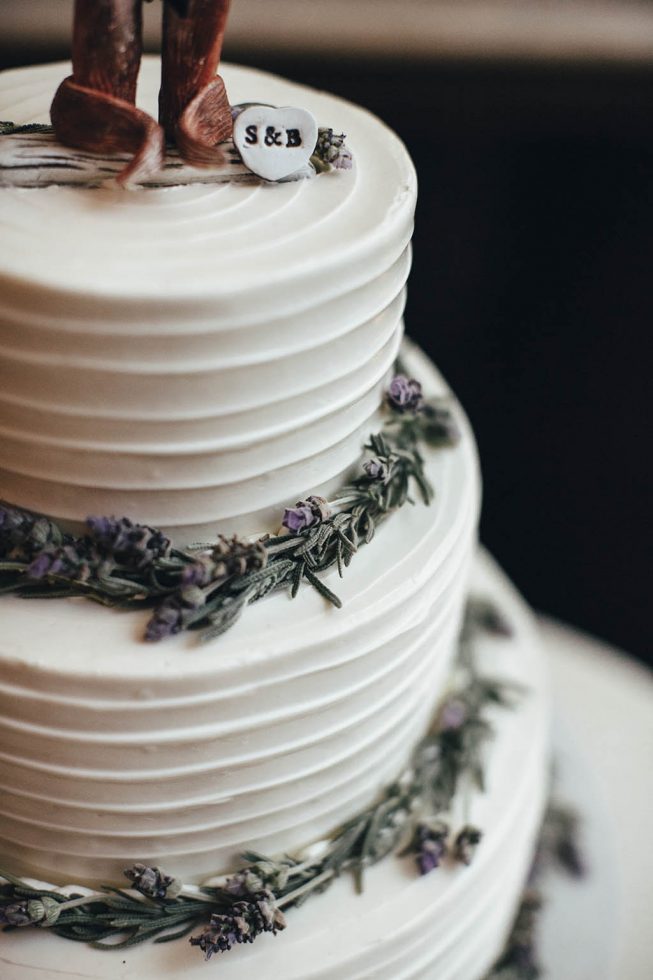 Stefanie and Brian had their first dance to Ingrid Michaelson's "The Way I am," before breaking into a reception with ginger mules and Rye & Fig old fashioneds.
Their cake, a stunning three-tiered creation from Occasions Catering, was two flavors—vanilla with raspberry preserves and raspberry buttercream and lemon with cream cheese icing— and was topped with miniature his-and-hers foxes.
After winding down the evening, the couple took a romantic honeymoon to Italy, visiting Venice, Florence, Positano, and Rome.
VENDORS
Photographer: Sarah Culver Photography | Wedding and Reception Venue: Meridian House | Event Coordinator: Ginger Dockery of Gingerwood Creative | Florist: Crimson & Clover | Caterers: Occasions Catering | Bride's Gown: Ines Di Santo | Bride's Hair: Anne Ford-Coates | Bride's Makeup: Ali Pohanka | Transportation: A La Carte Limousine | Ceremony Music: Classical Guitar Ceremony | Reception and Cocktail Hour Music: Les Taulson, Sound of Everything | Invitations: Blonde & Brindle | Vintage Furniture: Paisley & Jade | Case Topper: Strawberries and Cream (Etsy shop) | Officiant: Cantor Jinny Marsh