In 2015, DC native Yasmin Radbod decided to come home after years spent working in a refugee camp on the border of Thailand and Burma. Following her creative instincts, she gravitated toward music, returning to the instruments of her childhood, refining her rap skills, and eventually, producing an EP. The more she immersed herself in the music industry, though, the more Radbod found herself encountering degrading, sexist remarks from men in positions of power—the very remarks that young, female rising stars (like herself) were expected to silently endure and ignore.
Last October, Radbod was inspired to host an all-women fashion and music event—no men allowed. What emerged was the first iteration of Femme Fatale DC, a recurring series of female-centered comedy shows, concerts, fashion shows, and dance parties. Her latest venture: a 5,000-square-foot pop-up shop in NoMa where 50 local women entrepreneurs sell jewelry, ceramics, beauty products, photography, vintage clothing, and more. It runs through Dec. 24.
"I'd seen an article about Diane von Furstenberg," Radbod says, "and she has this awesome quote that says, 'I never wanted to be a girl. I wanted to be a woman. I wanted to be a femme fatale.'" To Radbod, that phrase embodies the feminine strength and power she celebrates at the new pop-up.
Naturally, the space has become so much more than retail. Those involved began collaborating to grow their respective businesses, and a community atmosphere emerged around yoga classes, happy hours, and events open to all women—or rather, "womyn" according to Radbod. The term, which functions in both the singular and plural, is a way to pull "men" out of the linguistic equation.
"It's a small change with a big impact," Radbod says. "I just don't like having 'men' or 'man' as the root of the word that describes me."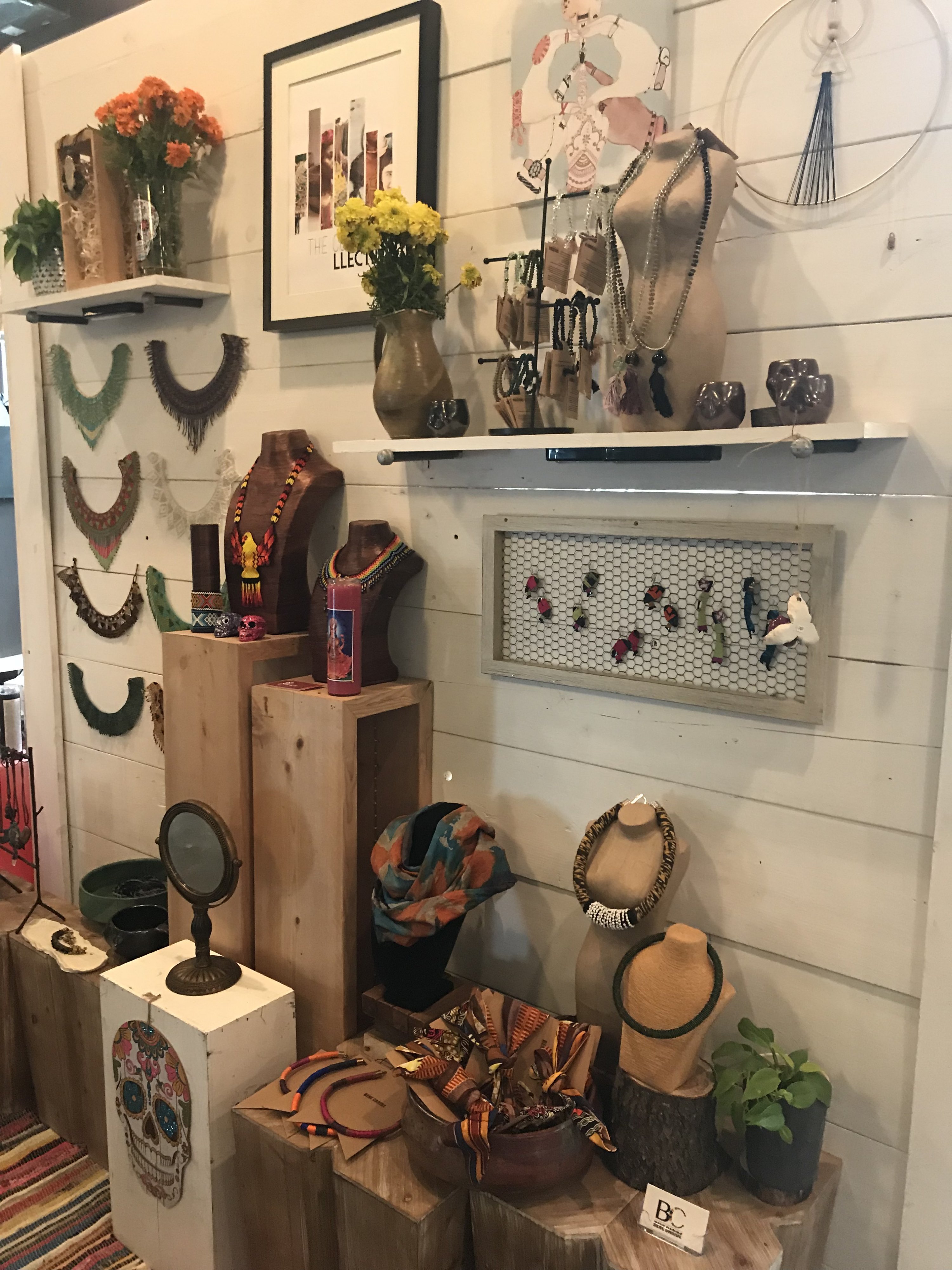 The first thing you'll see when you walk into the shop is a huge unicorn on the wall, "so it's definitely different," Radbod says. "It's a maximalist, sensory-overload aesthetic that you have to be immersed in to really understand." 
Just inside is a completely vegan café, offering coffees, teas, and sweet and savory bites.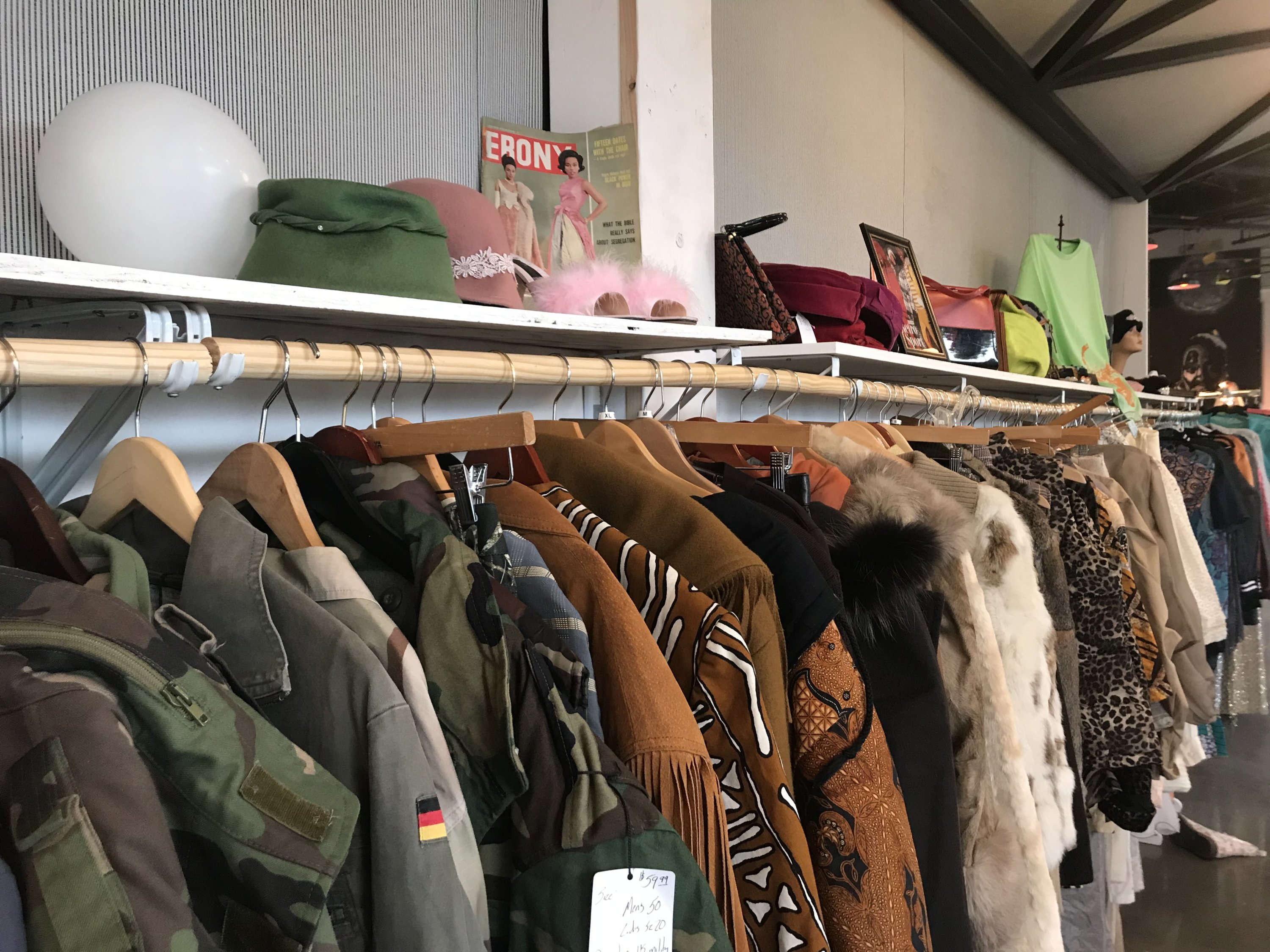 Beyond the expected hand-made necklaces and scented candles of any local-artisan-focused pop-up, items on sale include bath bombs and body scrubs infused with CBD, whiskey cups and coffee mugs in the shape of two boobs, lip balms produced from hemp, and scarves printed with the audio wave of someone saying "fuck it!" 
To promote creative expression, Femme Fatale's new shop has both a photography studio (complete with lights, gels, reflectors, and backdrops), available to rent for $50 an hour, and an art lounge with supplies for drawing, painting, and mixed-media work.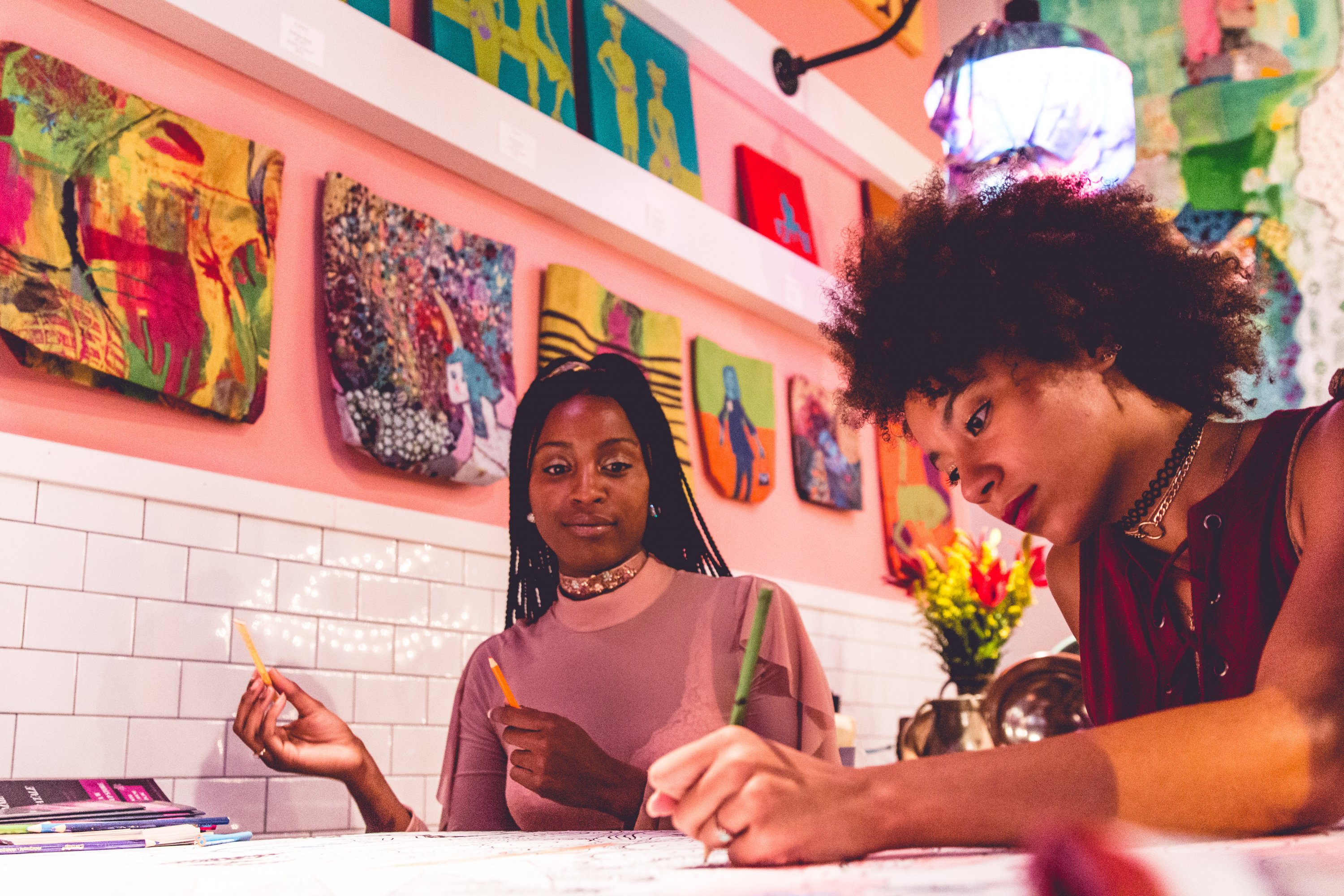 Often manned by the artist who curates the works gracing the shop's walls, Naomi Christianson, the lounge is an explosion of color and dazzling, psychedelic lights. Two community art tables give anyone the chance to sit and paint, and a bar serves up both locally made kombucha from Bruja Kombucha and hemp-seed teas from Hemp Kettle Tea Company.
In keeping with Femme Fatale's event history, the shop is throwing a day-long party on Black Friday, starting at 6 AM. Look for discounts ranging from 50 to 70 percent off, as well as live music from local bands and free art activities. On December 20, Christianson is auctioning off a selection of her art, along with work from artists included in her emerging-artists platform, the Omi Collective.
Christmas Eve is the last day of the current Femme Fatale pop-up, but the concept, Radbod promises, is here to stay. She's currently in process of locking down a spring 2018 location for the next installment.
Femme Fatale DC. 100 Florida Ave., NE; 301-875-7635. Open Tuesday through Saturday 11 AM to 8 PM, Sunday 11 AM to 4 PM (until December 24).