When Jessica Kesler's friends coaxed her out of the house on a Friday night after a long week, the last thing she expected was to bump into a handsome suitor. But after a night of conversation and connection with Starski Cene, she found herself quickly falling in love. A few years—and one memorable move later—the couple wed in a rustic vintage barn wedding in Southern Maryland that blended fall details with pink and red florals. Images below courtesy of Katie Nesbitt Photography.
Follow B&G on Instagram | Like B&G on Facebook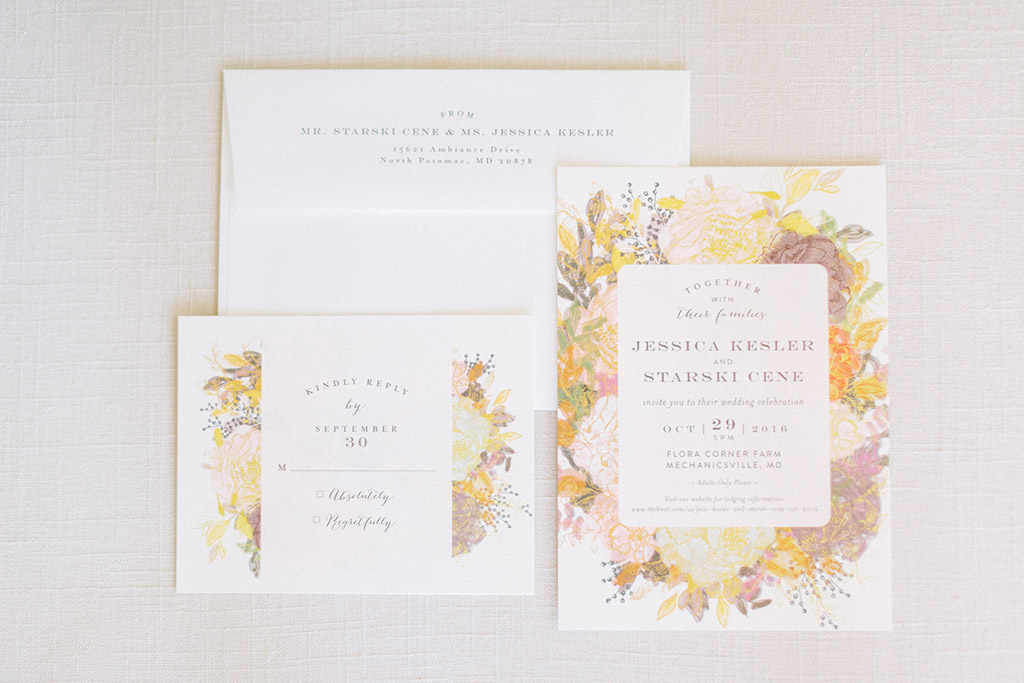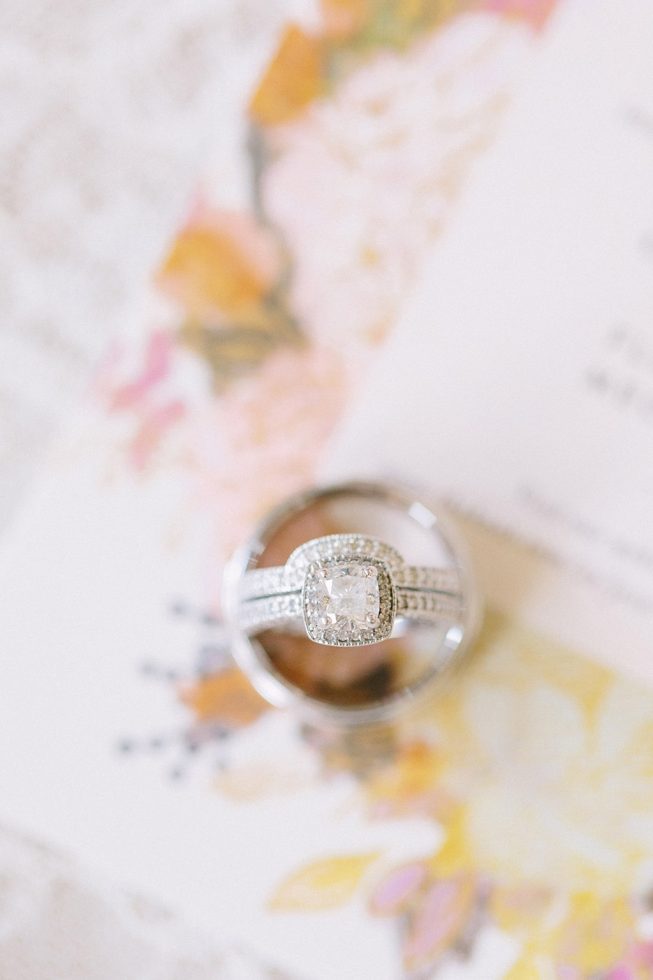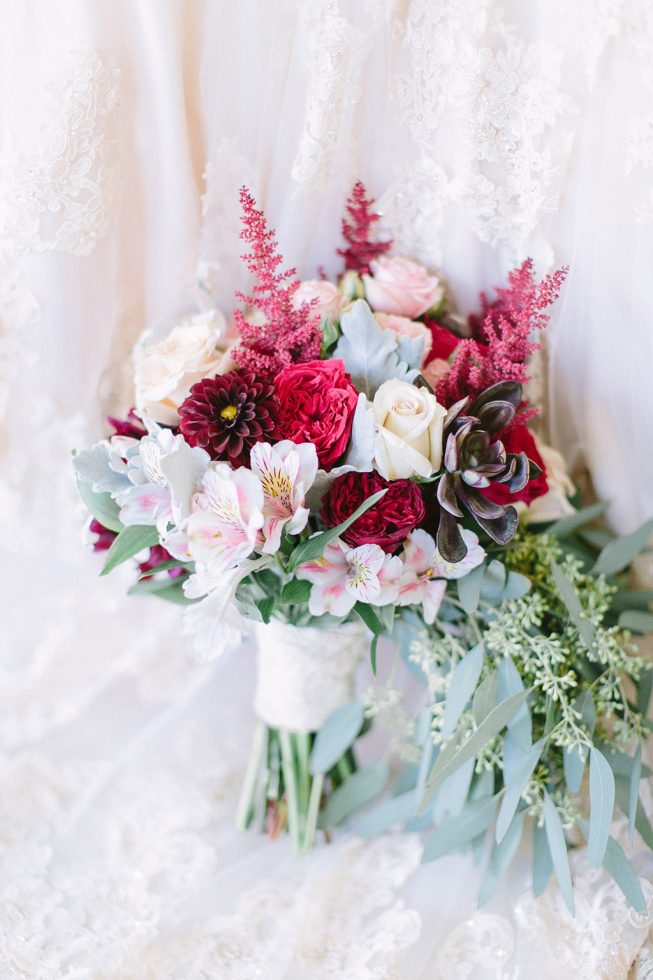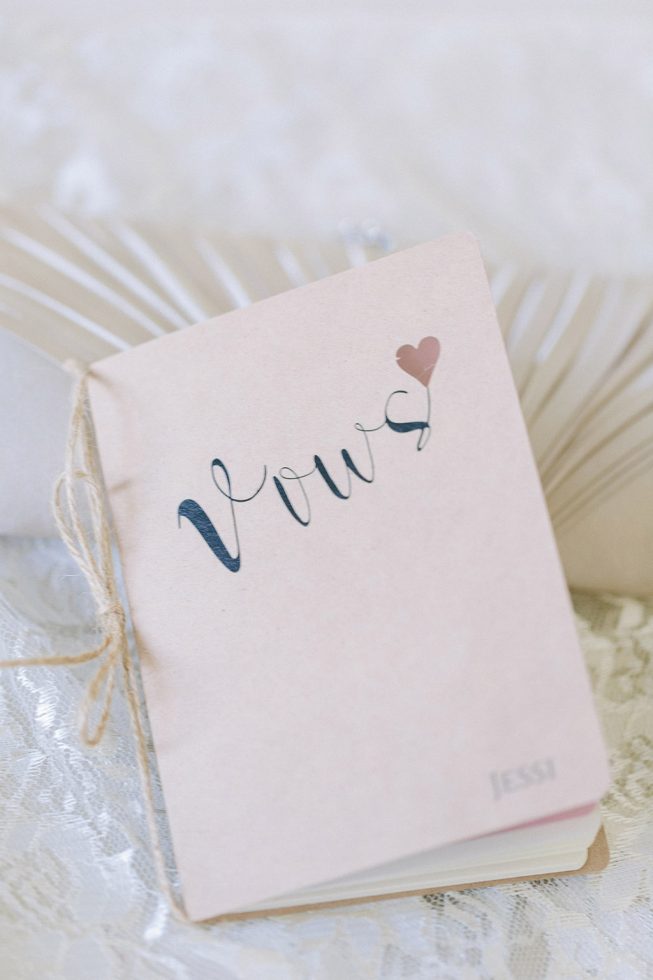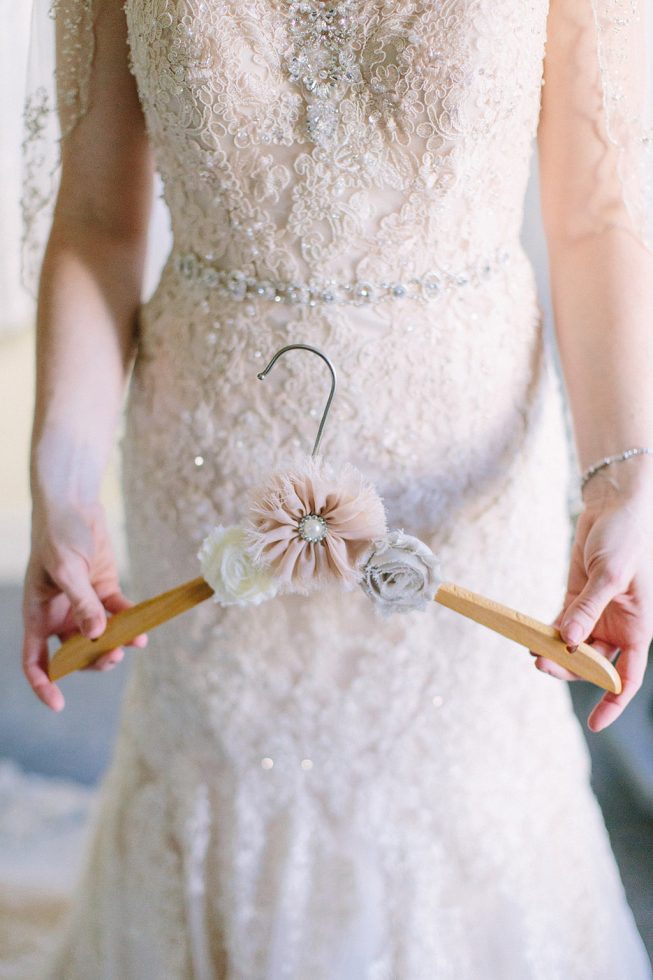 It was one of those Friday nights when, after a long and exhausting work week, Jessica wanted to stay home with a glass of wine, some takeout, and a Lifetime movie. So when I friend called to coax her out for drinks at Hanaro Restaurant & Lounge in Bethesda, Jessica was reluctant. However, once they arrived, Jessica's friend quickly ran into a party of people she knew. Among them was Starski.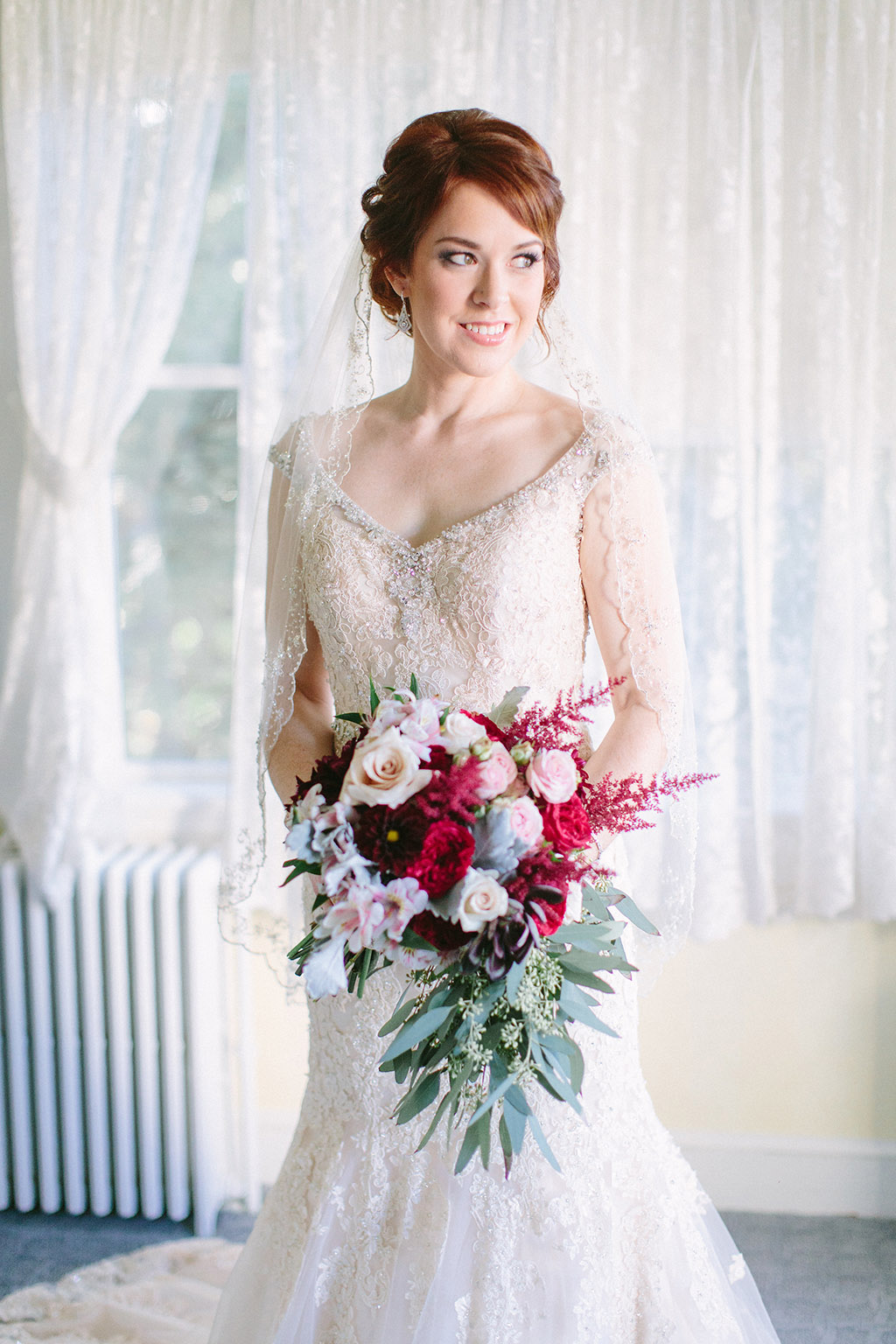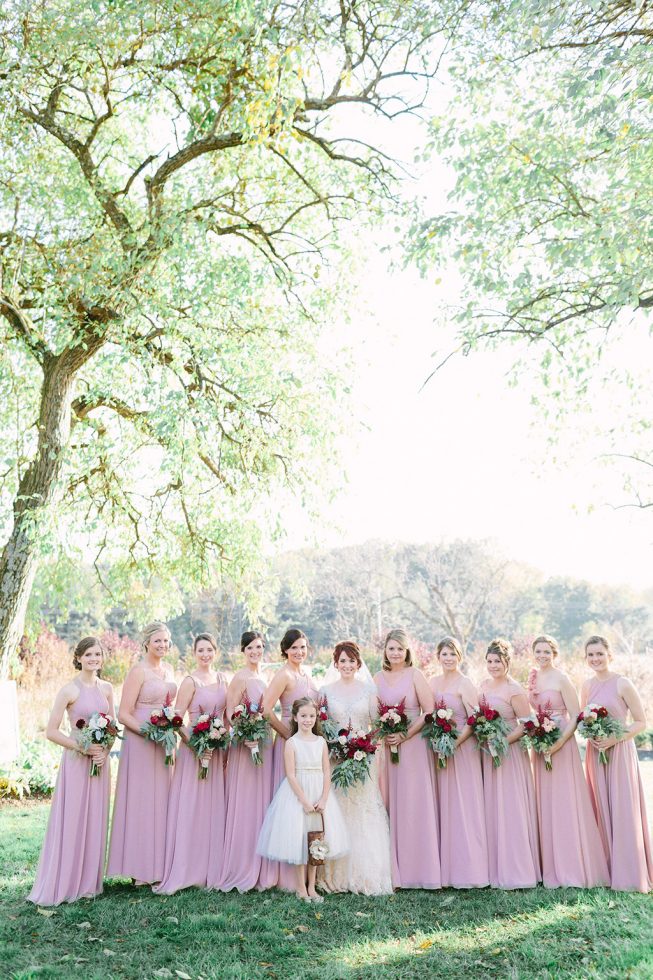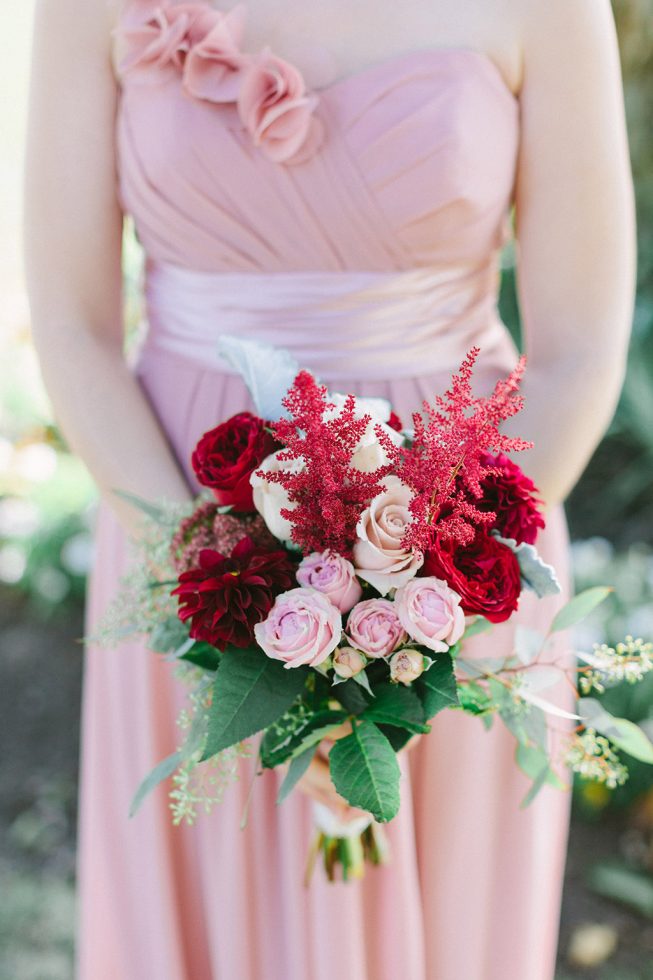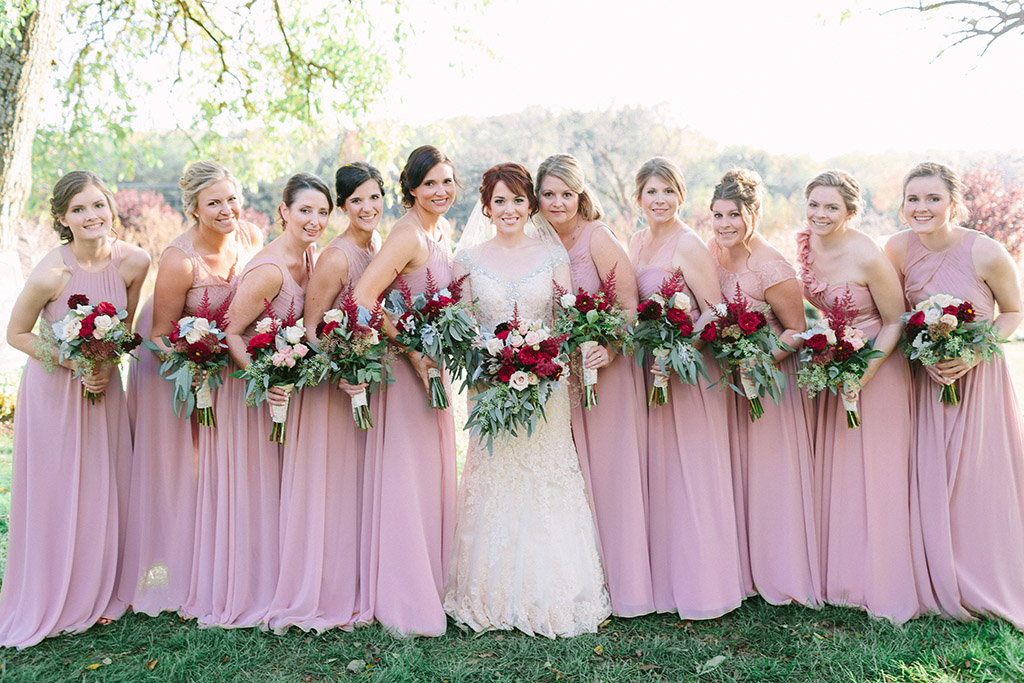 "Starski, this is my friend Jessi, and she can dance!," Jessica's friend said as an introduction. "Well, it doesn't look like she can dance?" said Starski when he caught the deer-in-headlights look on Jessica's face. Luckily, Starski didn't hold Jessica to her friend's introduction—instead, they passed the rest of the evening talking, and before she left Jessica gave Starski her phone number. He called the very next day, and the couple quickly began dating.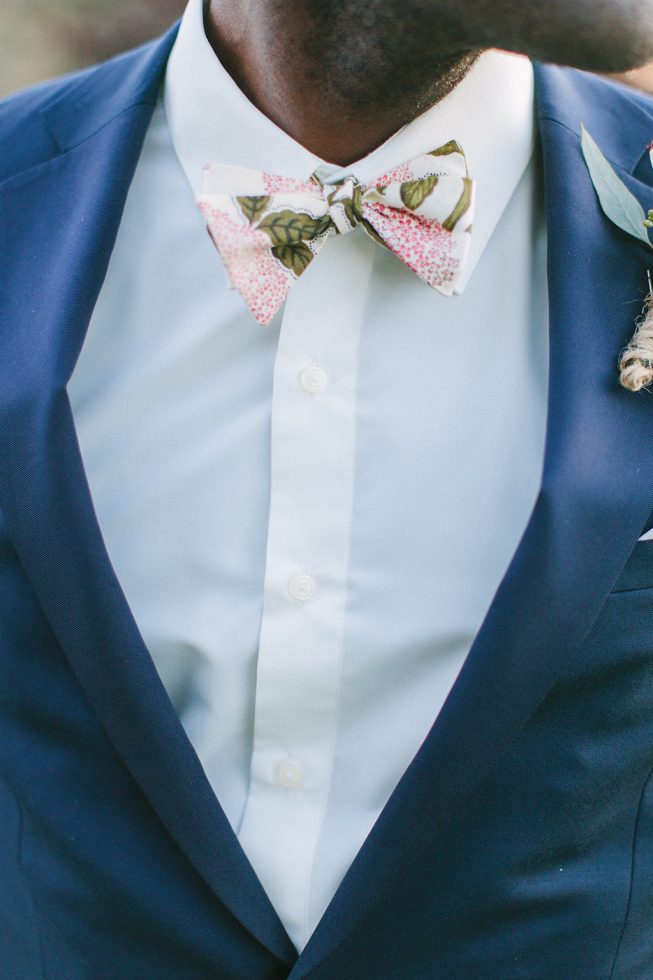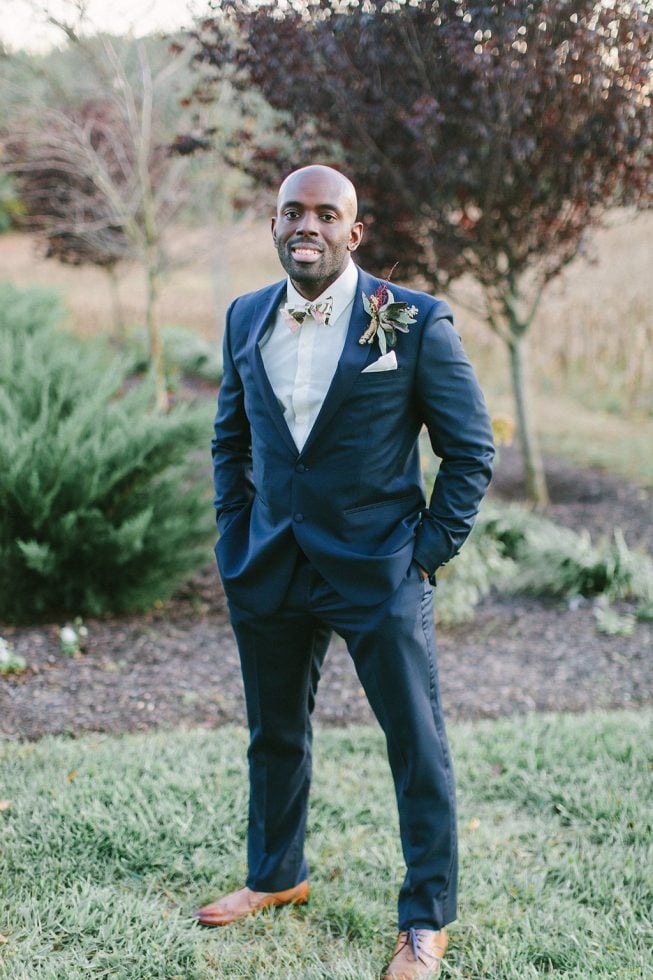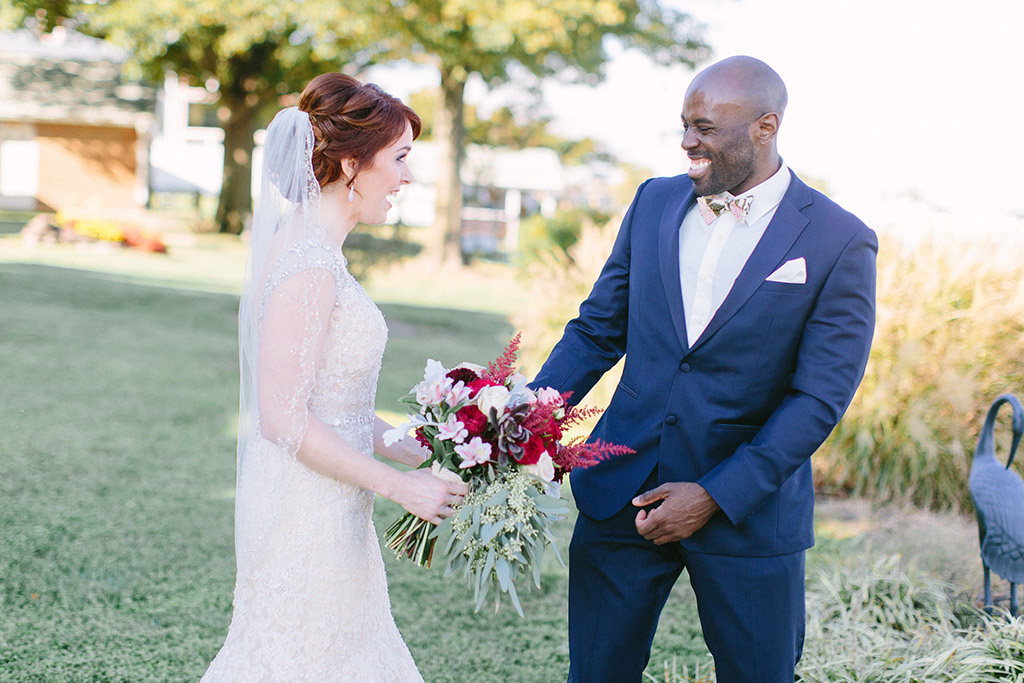 After nearly five years together, Starski proposed one October day while the couple was moving into a new home together. A few of Starski's friends generously agreed to help the couple move, but once they arrived, their true role was to distract Jessica by asking for a tour of the house. While she obliged, Starski slipped away to set up a surprise.
He ducked into the master bedroom, created a lush heart shape out of rose petals, and lit a swath of candles. As Jessica approached the bedroom, she heard one of her and Starski's most meaningful songs, "Ho Hey" by The Lumineers, emanating from behind the closed door. When she opened the door he was down on one knee, asking her to make him the happiest man in the world by agreeing to spend her life with him. Starski's friends looked on in glee as she accepted.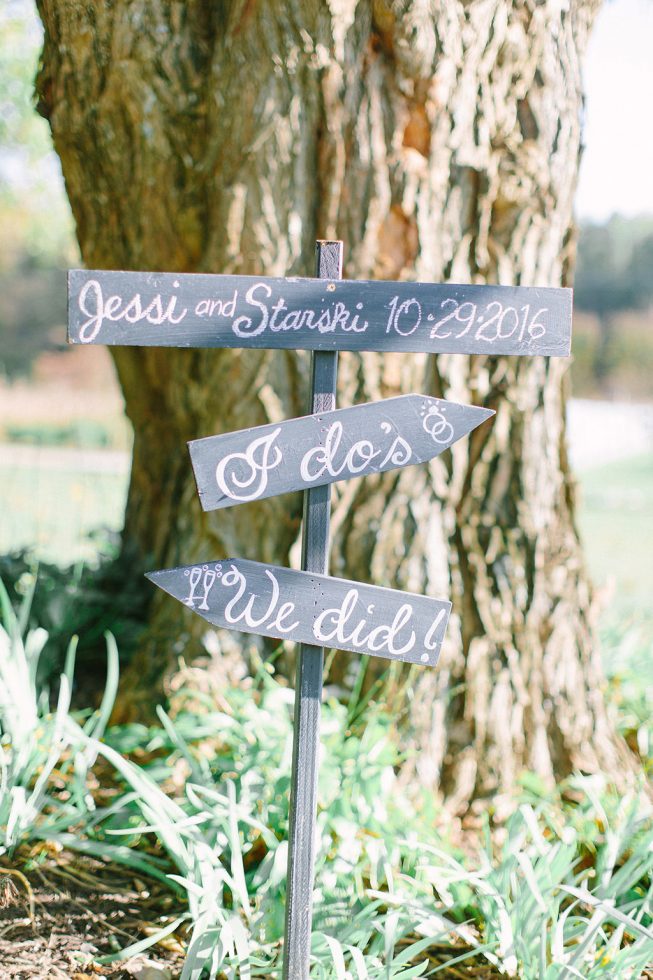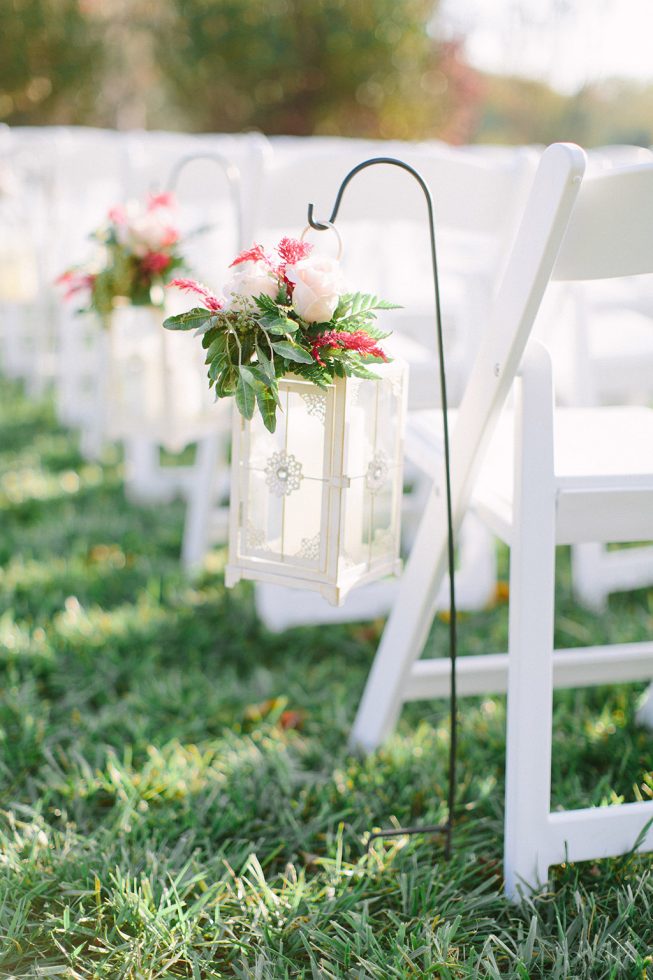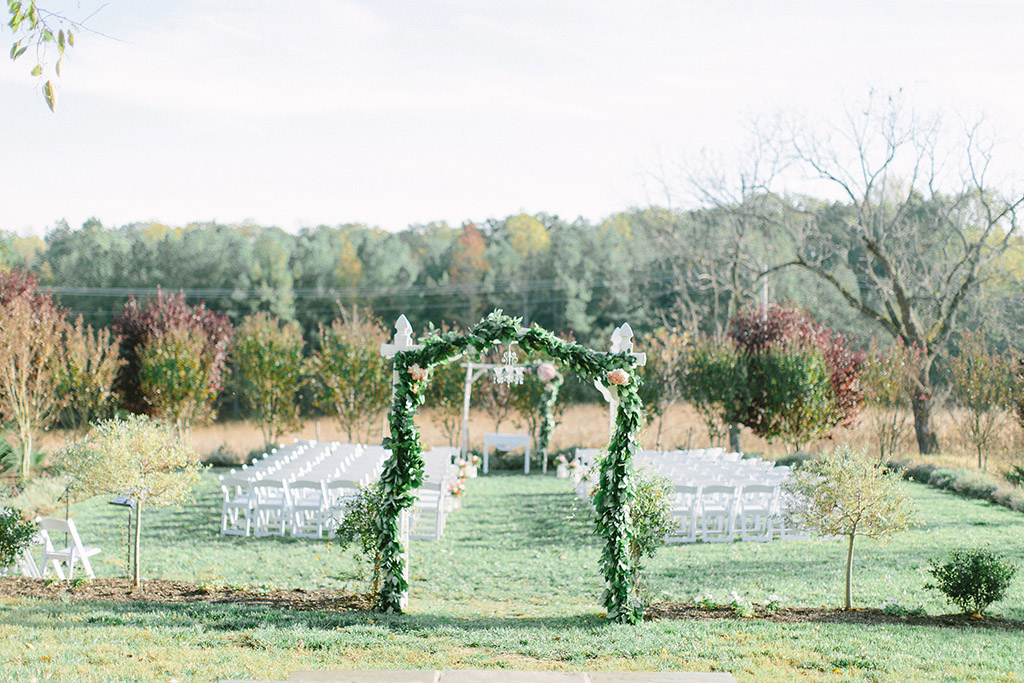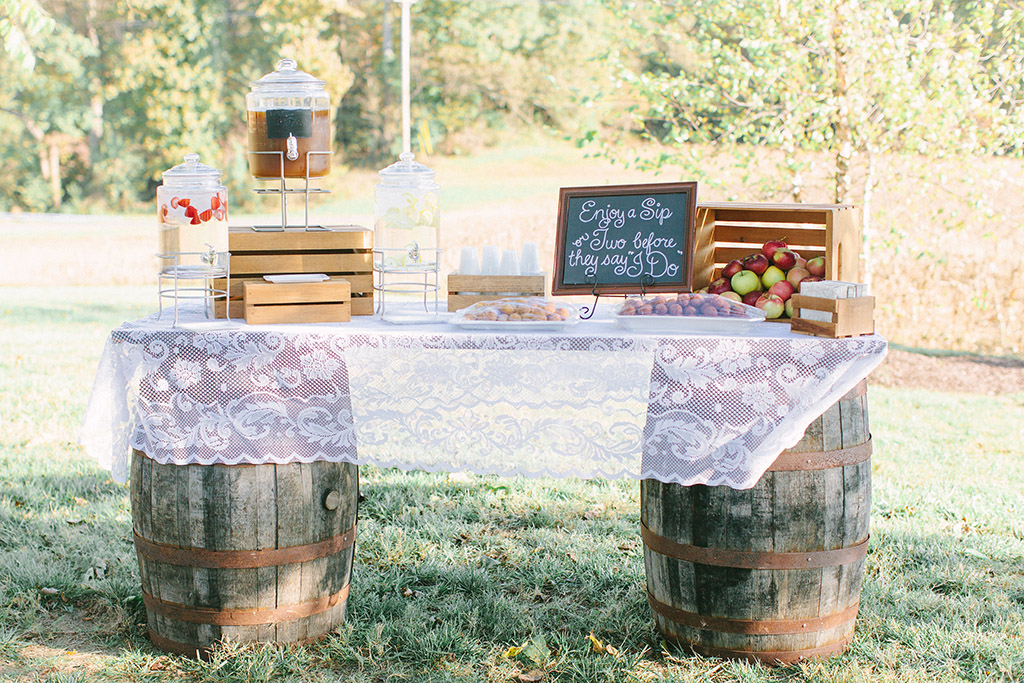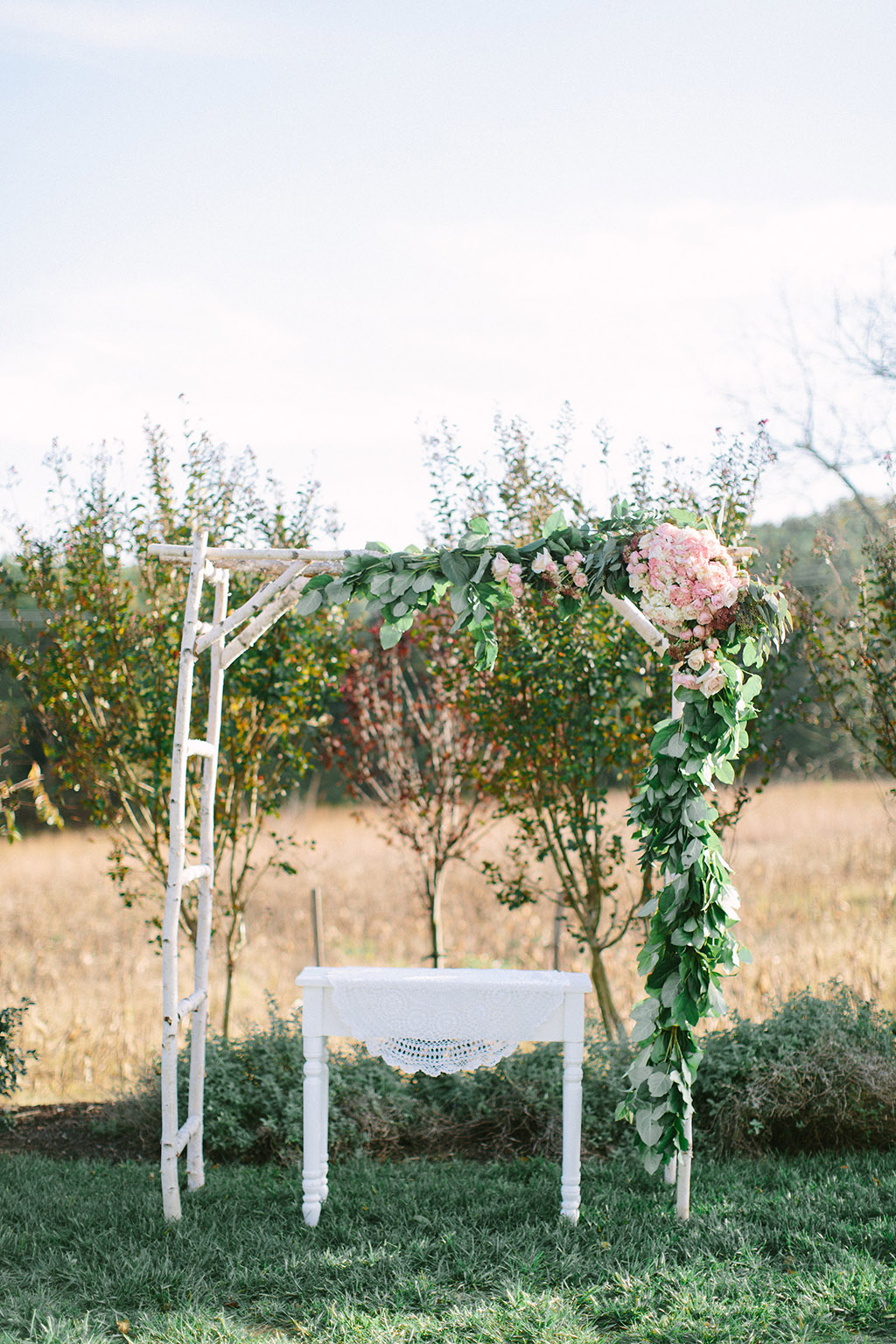 For their fall ceremony, Starski and Jessica went full-on autumn. It began when guests arrived to the ceremony and were greeted with jazz, miniature pumpkin doughnuts, and an apple cider bar brimming with shiny fruit that read "Enjoy a sip or two, before we say I do."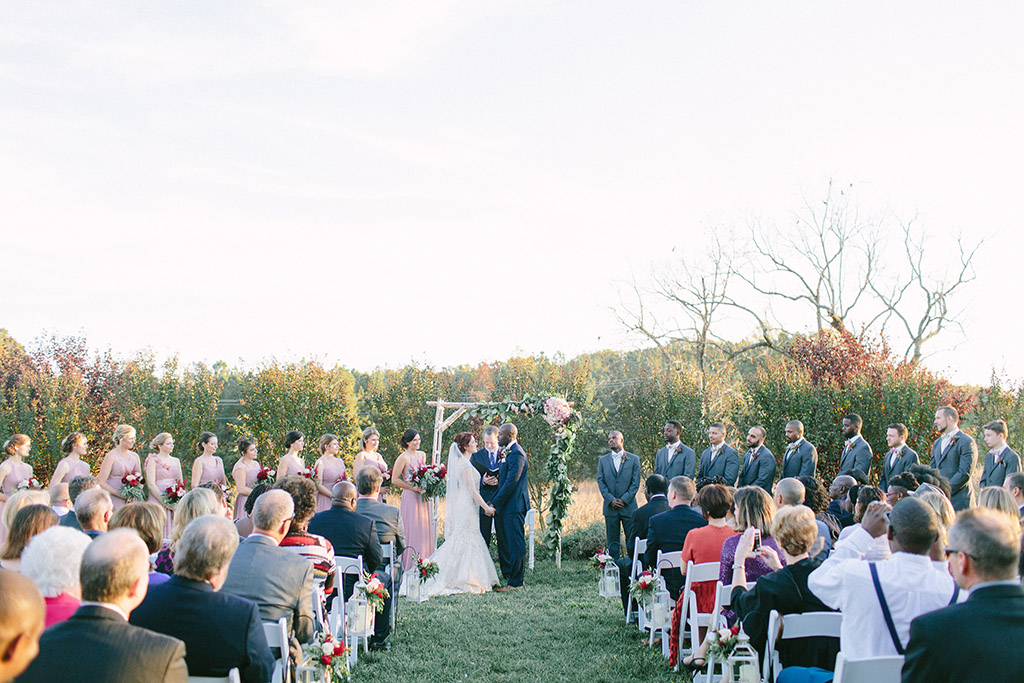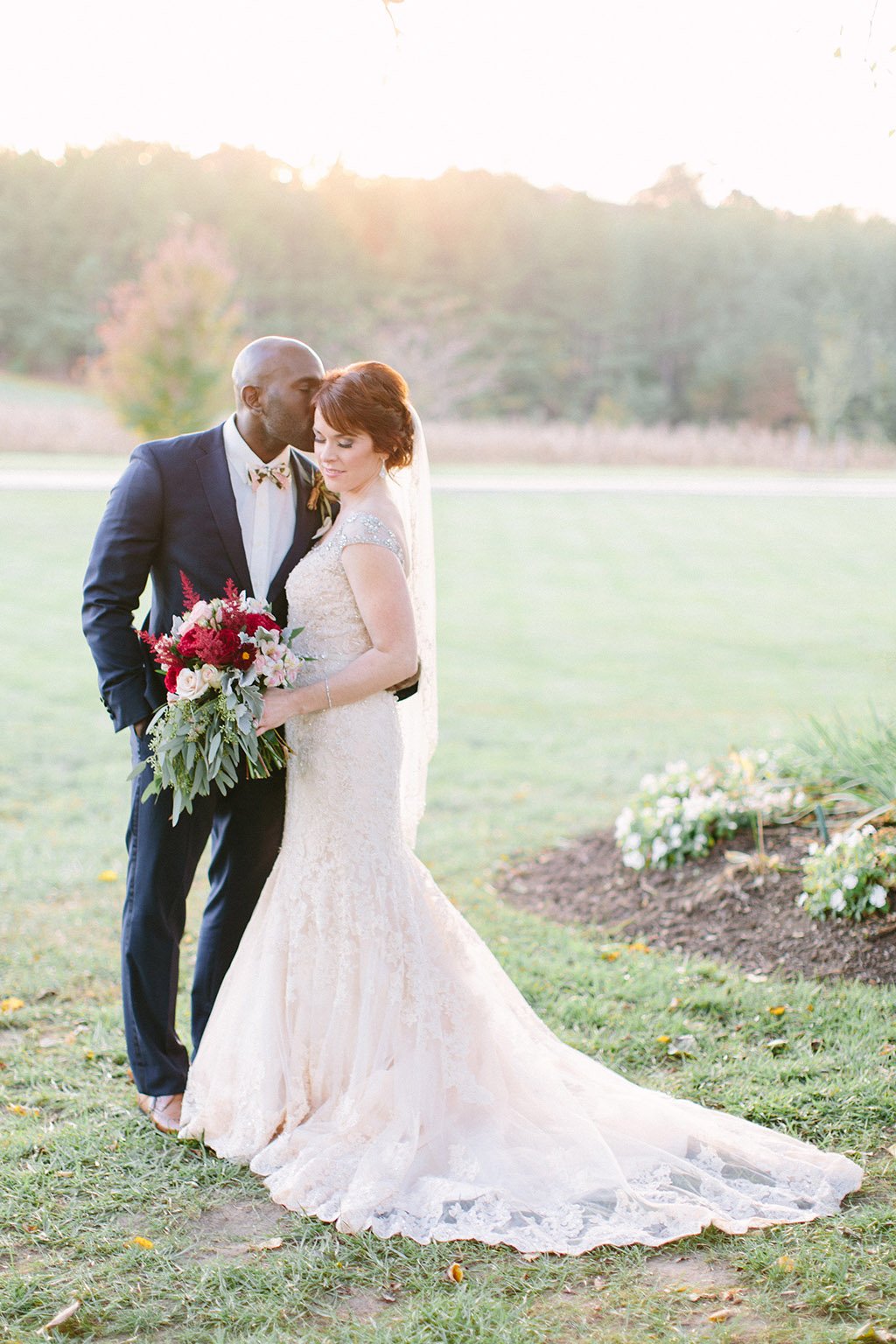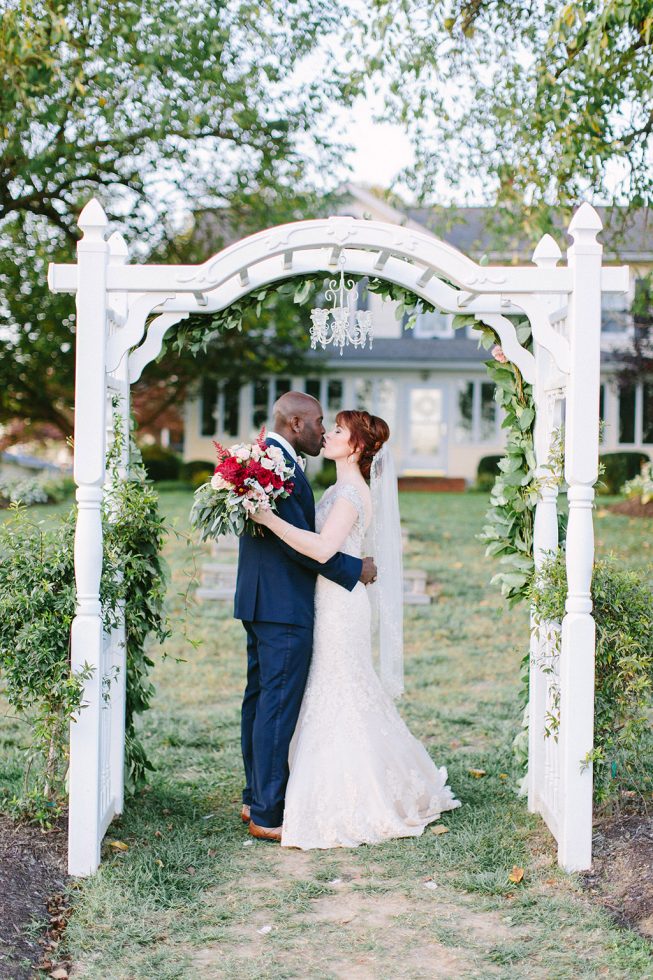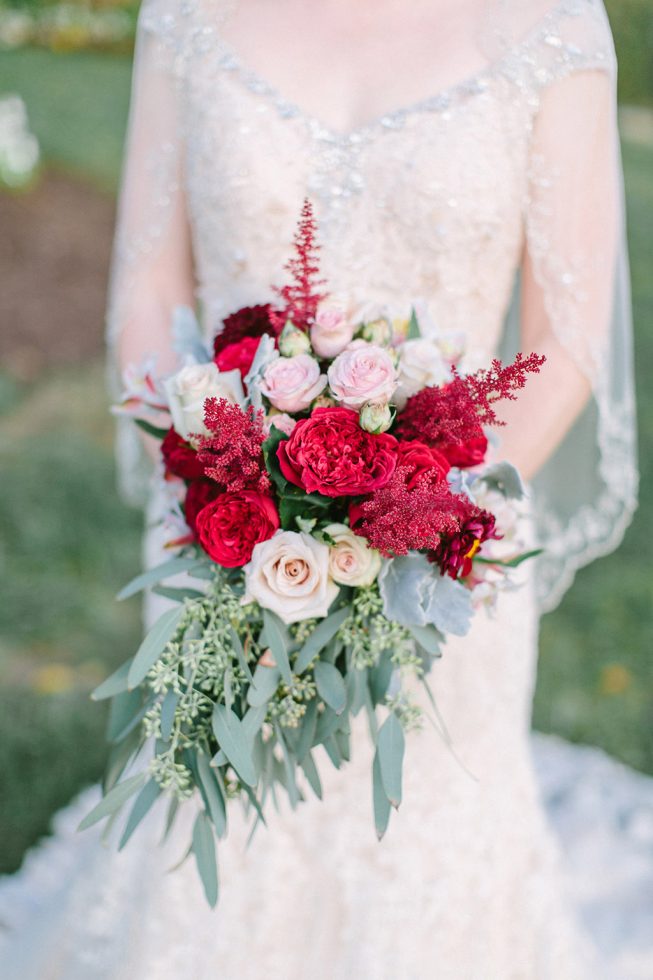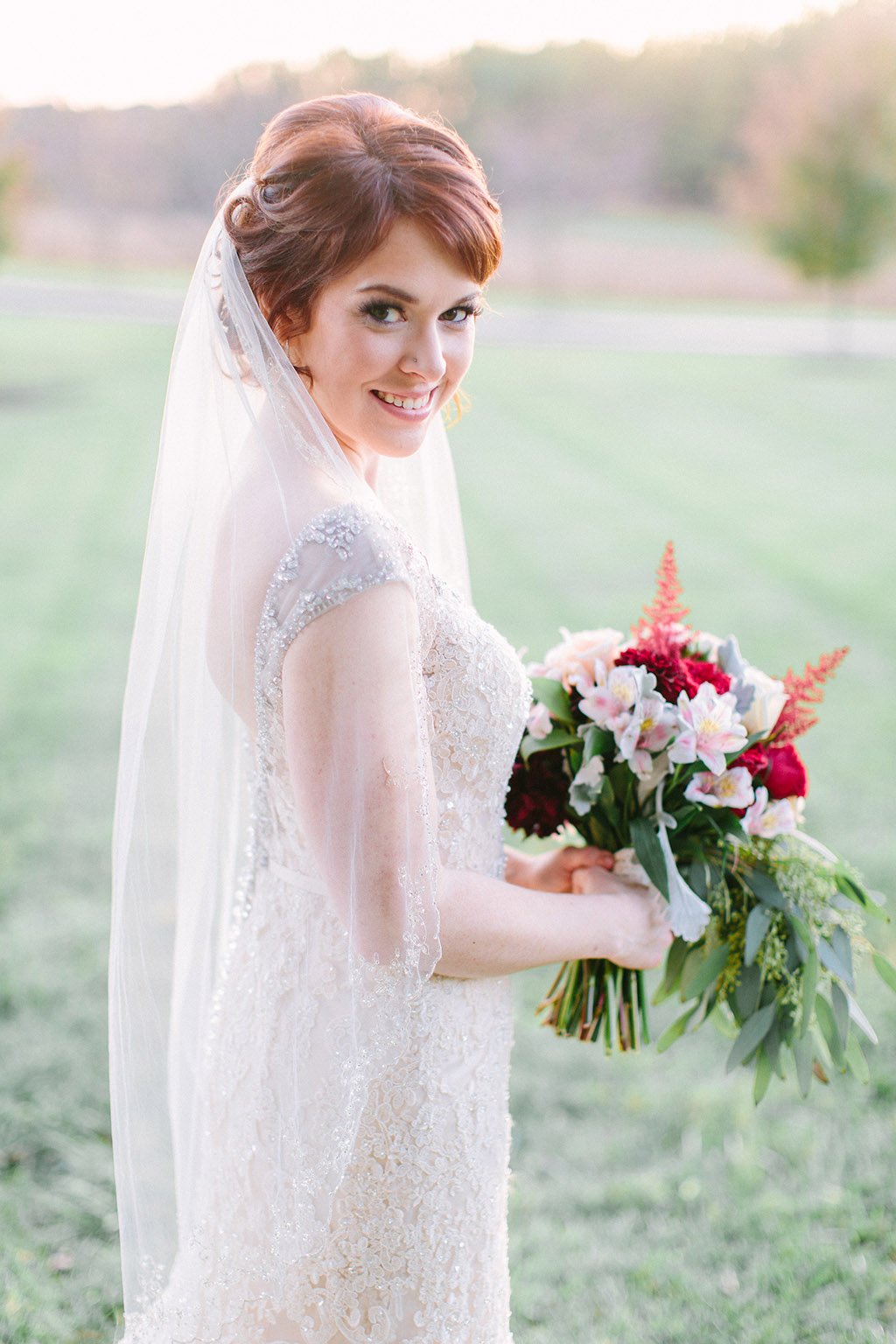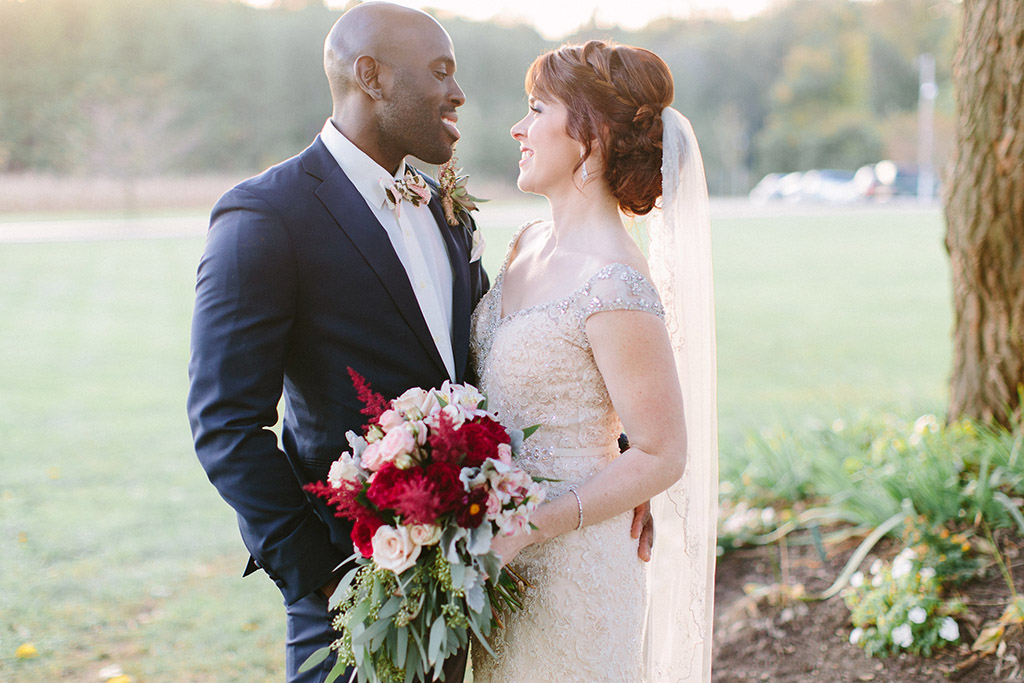 Jessica held a free-form bouquet of dusty rose and cranberry-hued autumnal wildflowers accented with roses, astilbe, lamb's ear, and cascading eucalyptus. The bouquet was wrapped in lace and affixed with pearl headed pins to complement Jessica's vintage-ivory lace dress.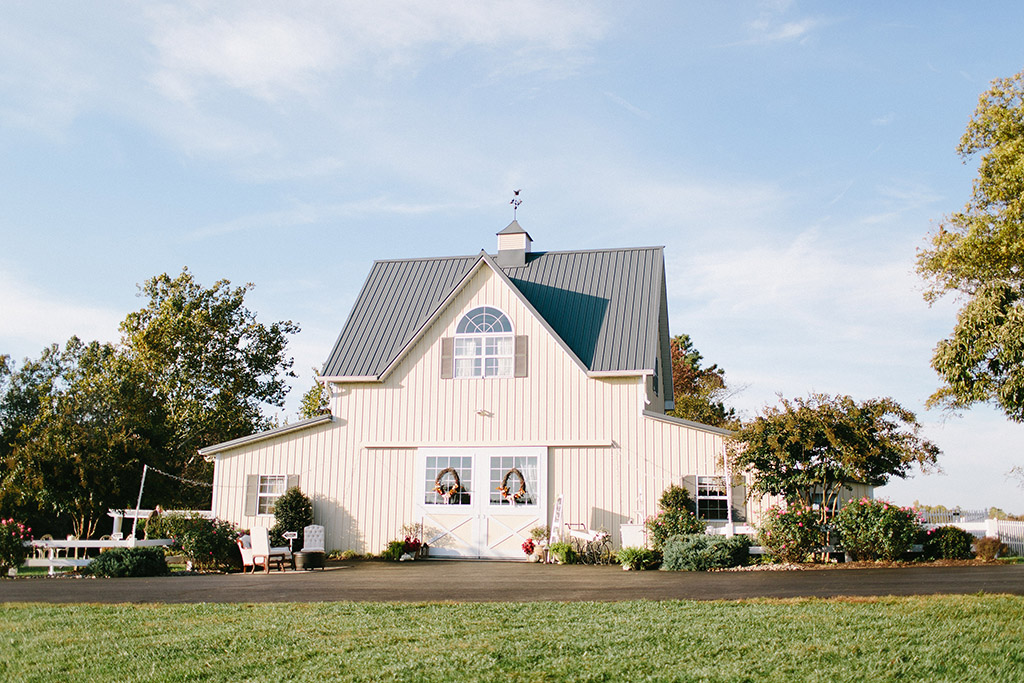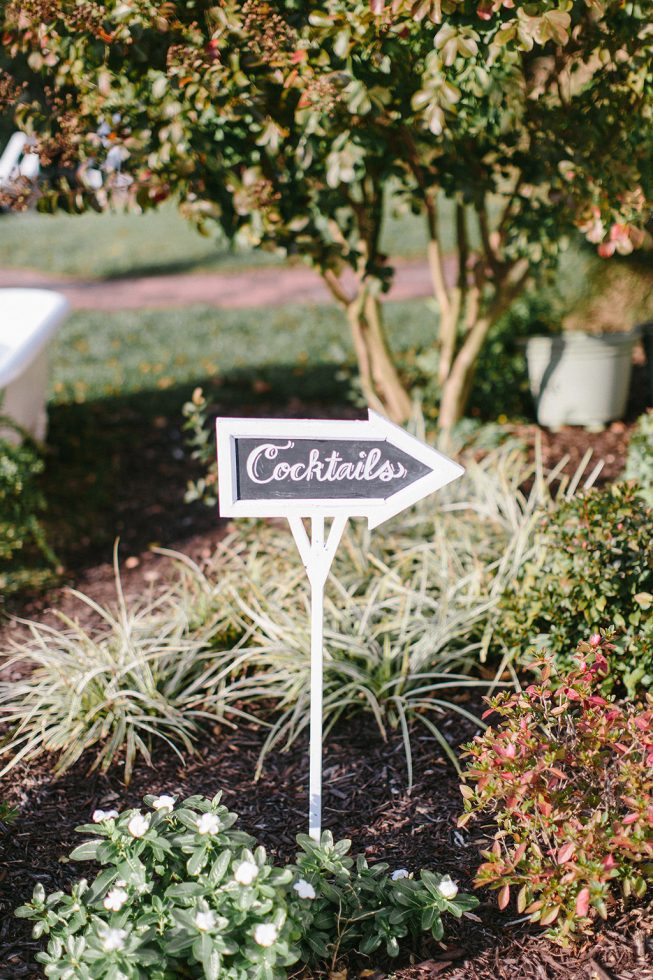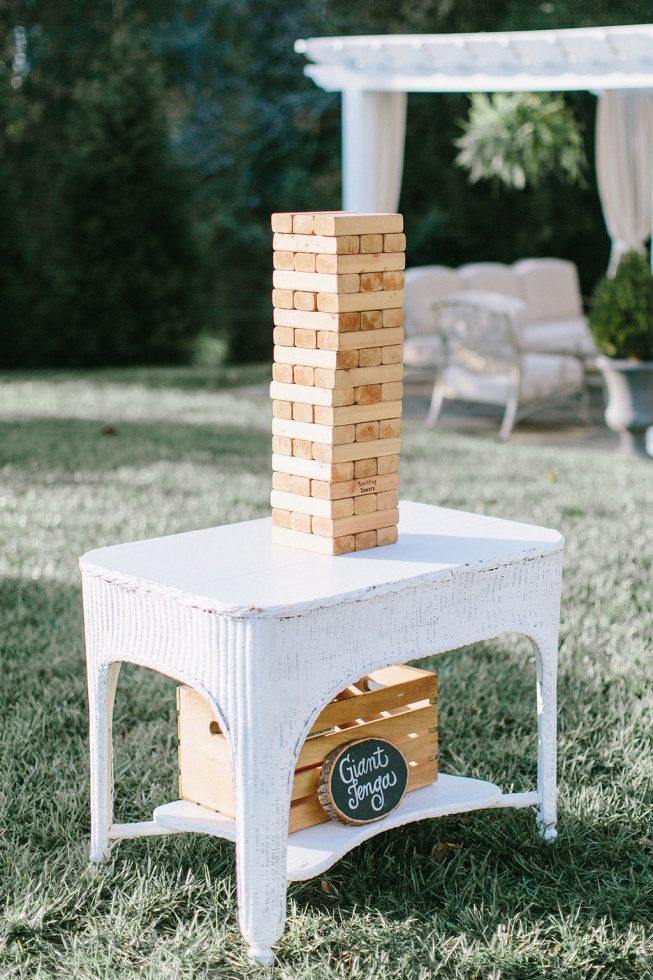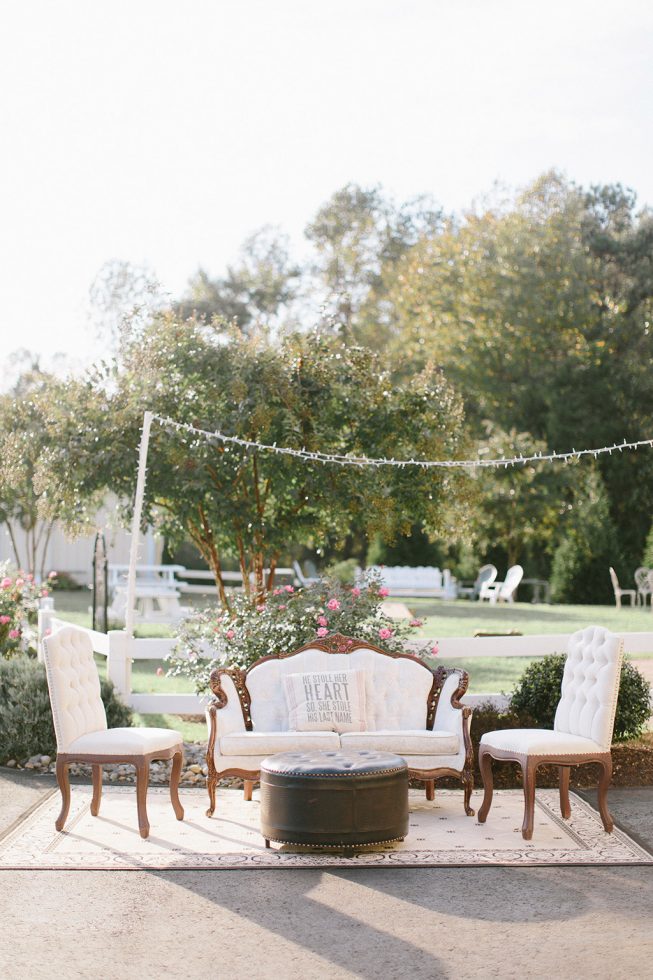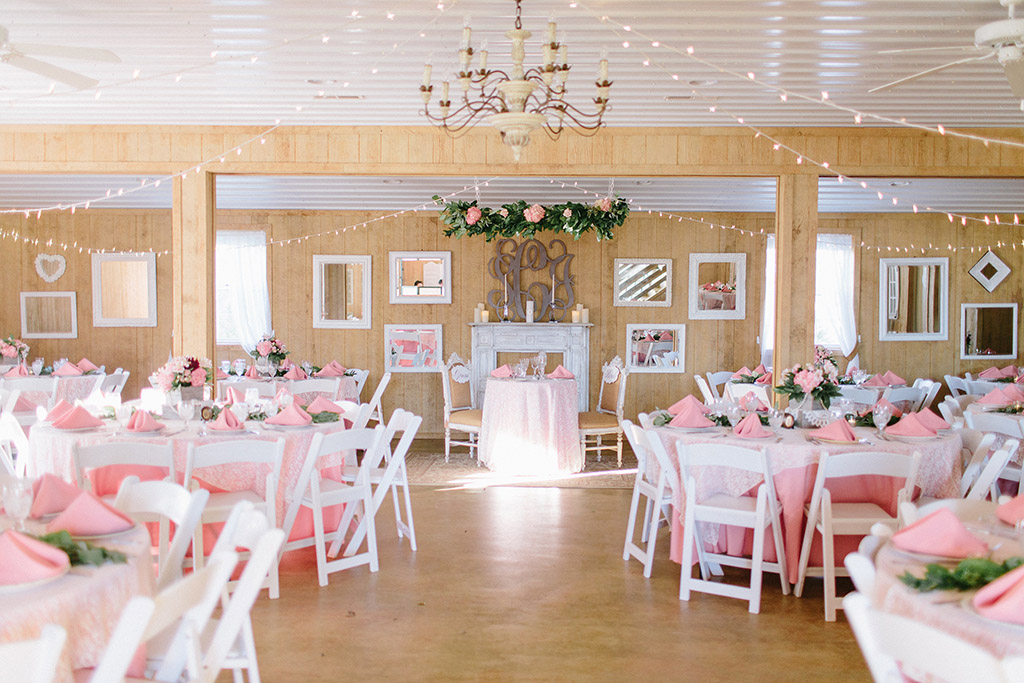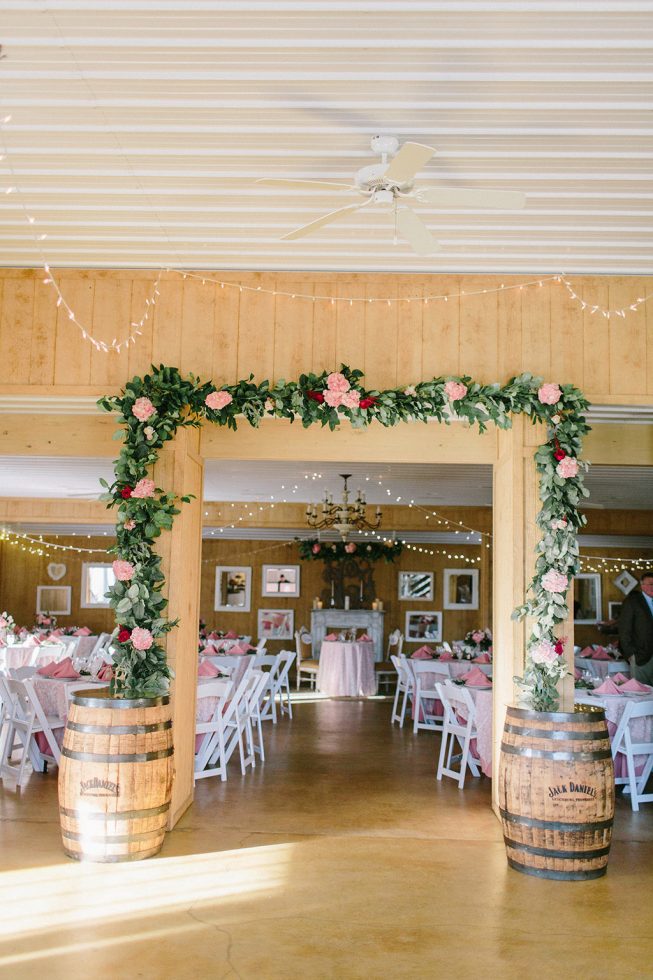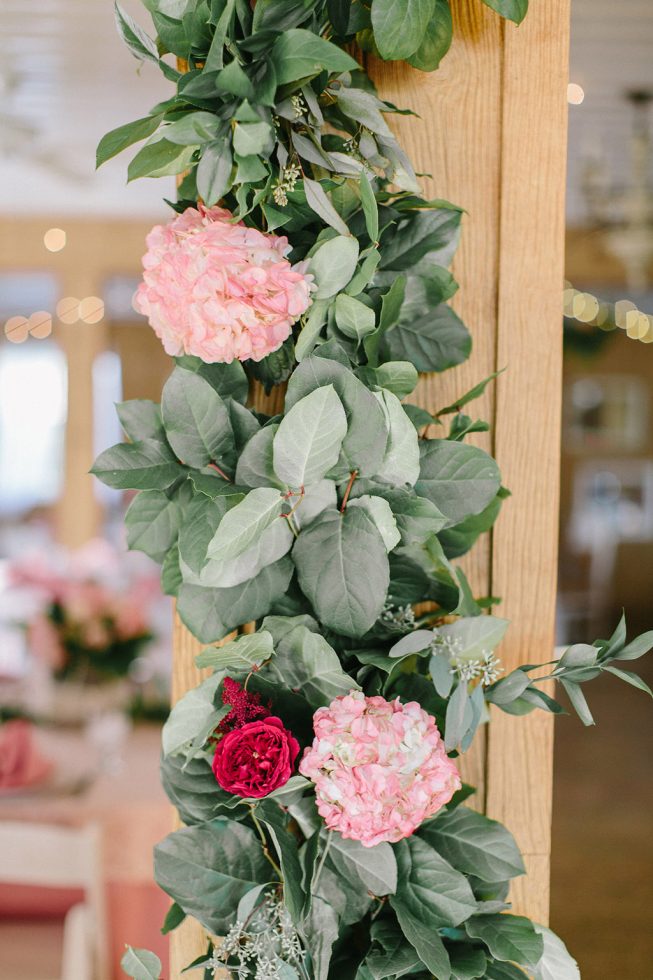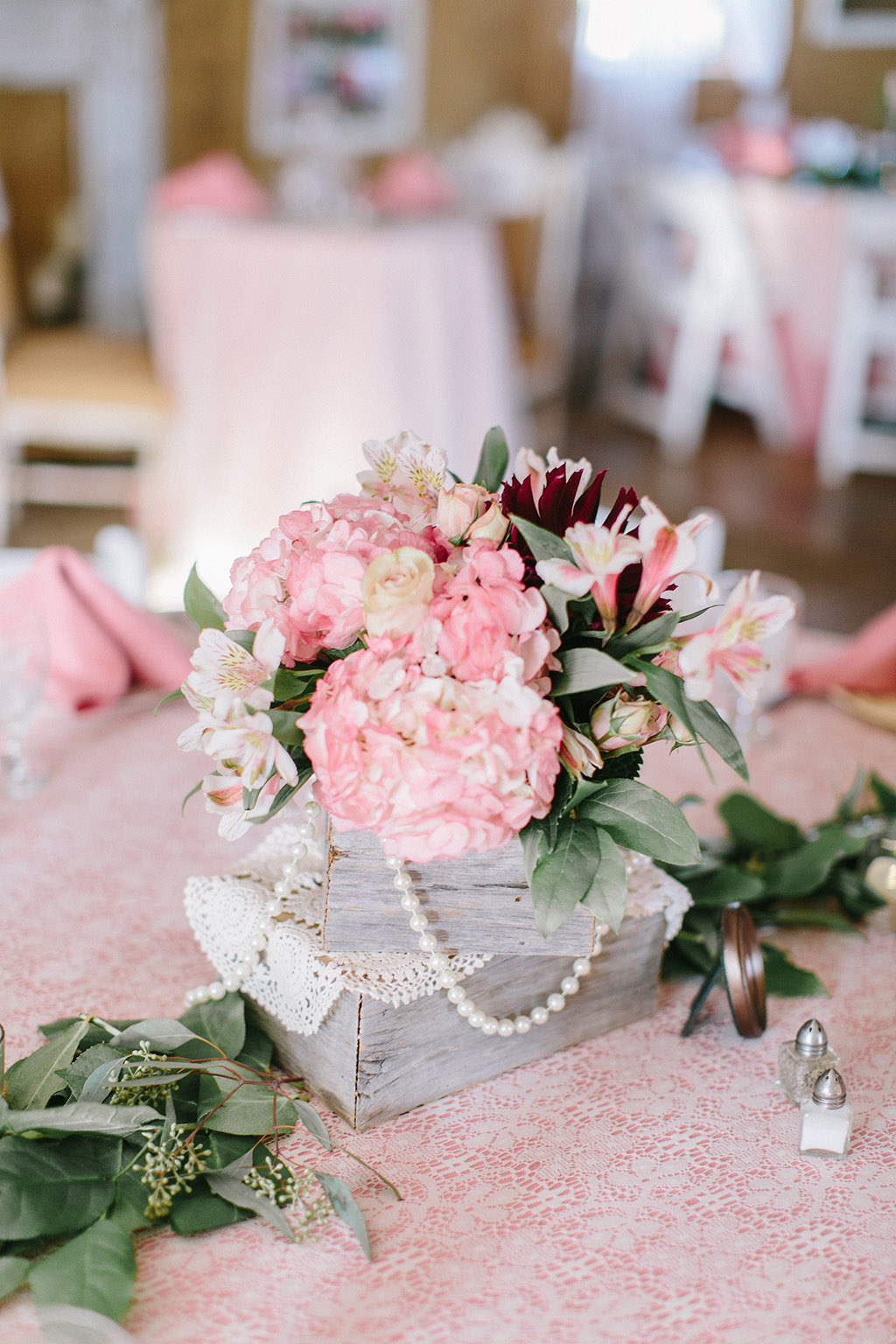 After a rustic ceremony beneath an arbor strewn with flowers, the party headed indoors for a pink reception rife with sweets and autumn accents. Guests were greeted with a cocktail dubbed the "Appley Ever After," with caramel vodka, apple cider, and club soda. The room was stocked with a fall dessert bar including an enticing assortment of miniature pumpkin-spice and caramel-apple crumb pies, as well as cupcakes and cookies. Pumpkins at the bar and dessert table were painted with chalkboard paint to add a festive touch.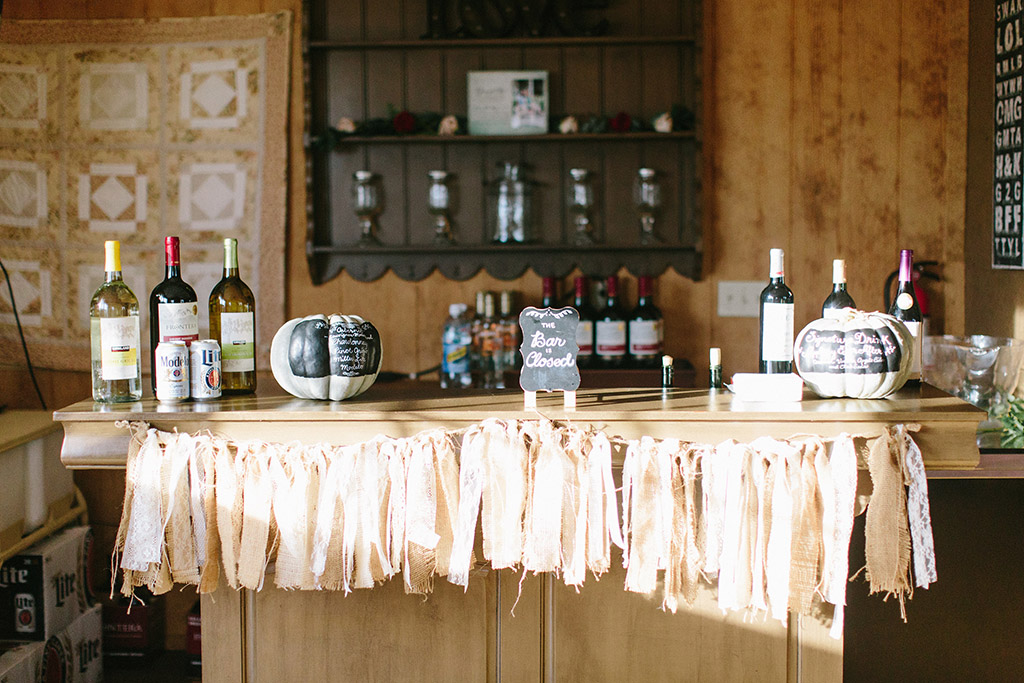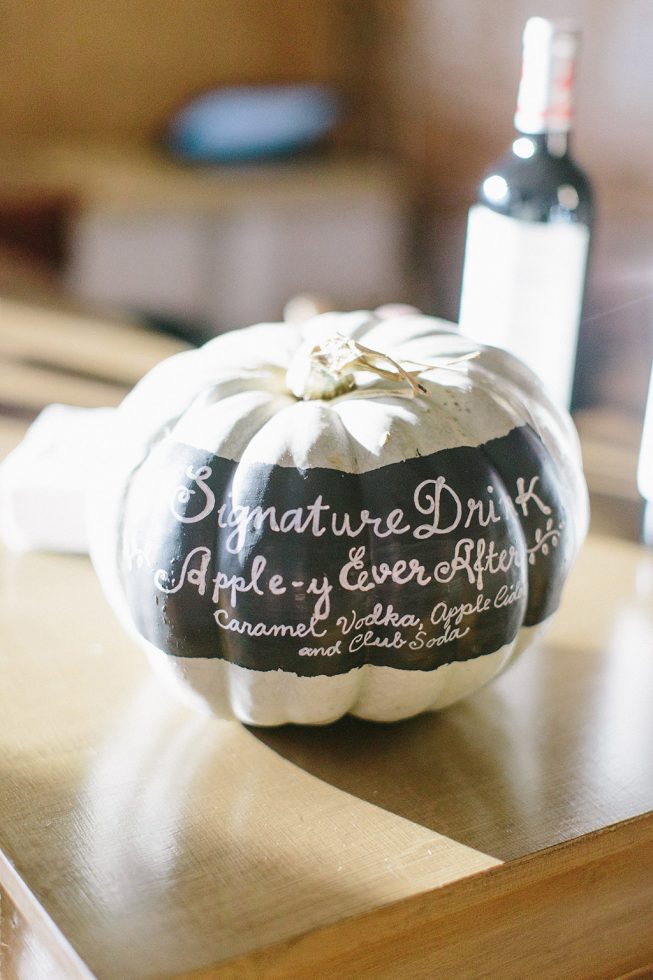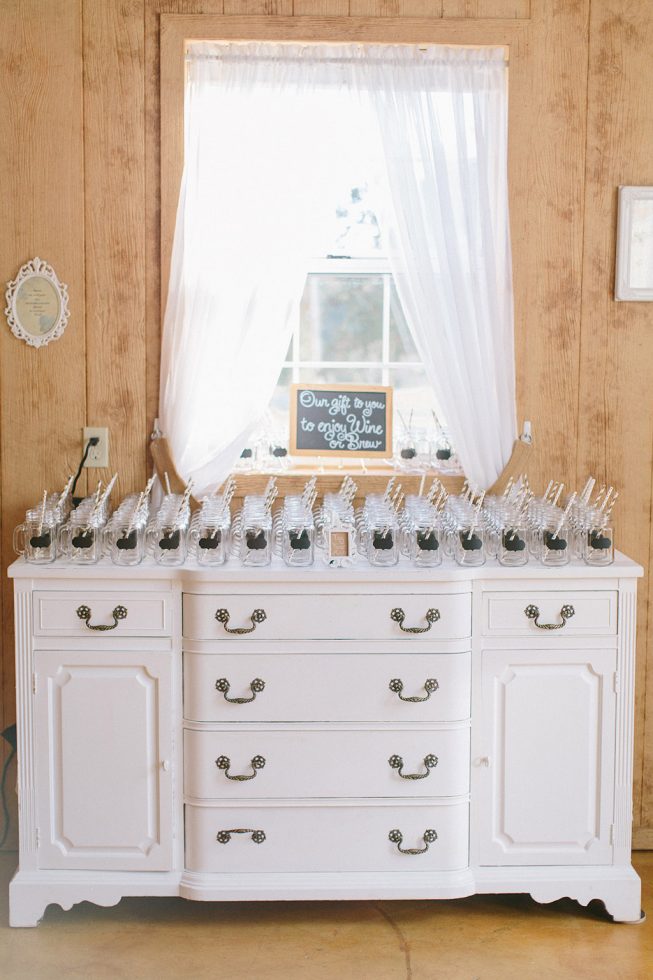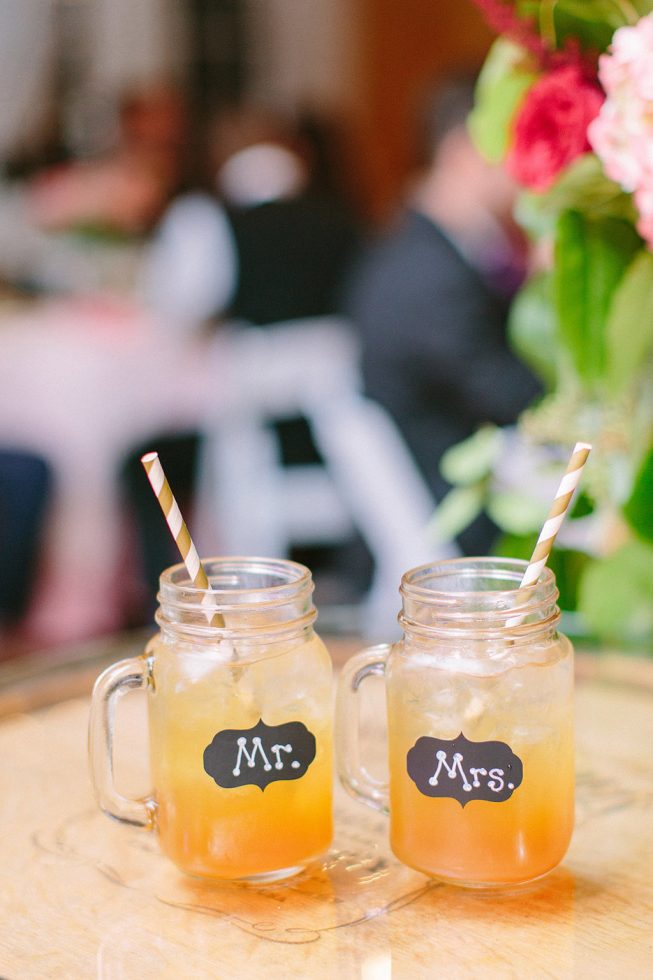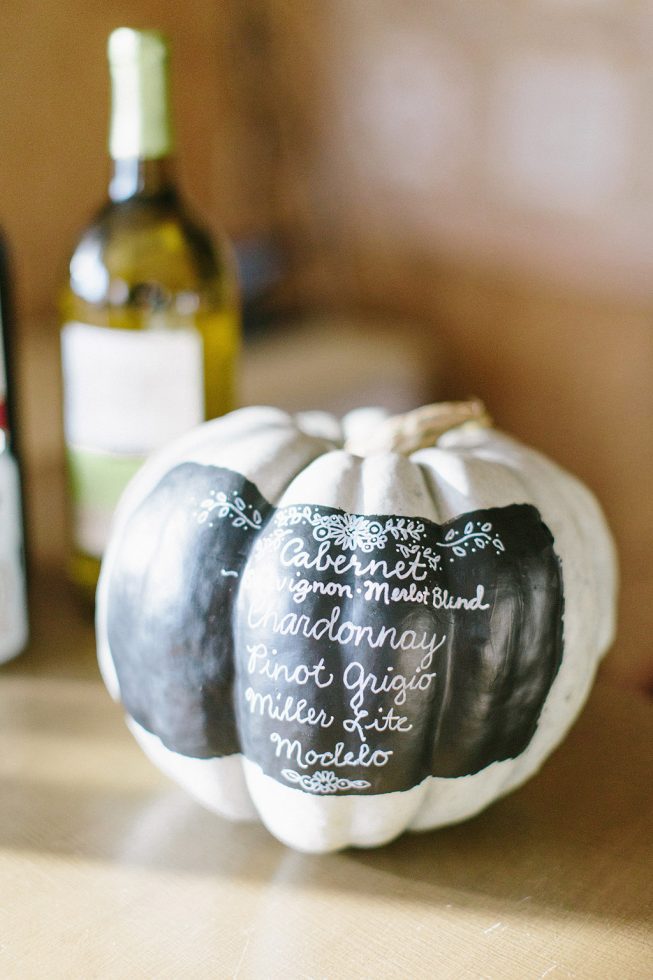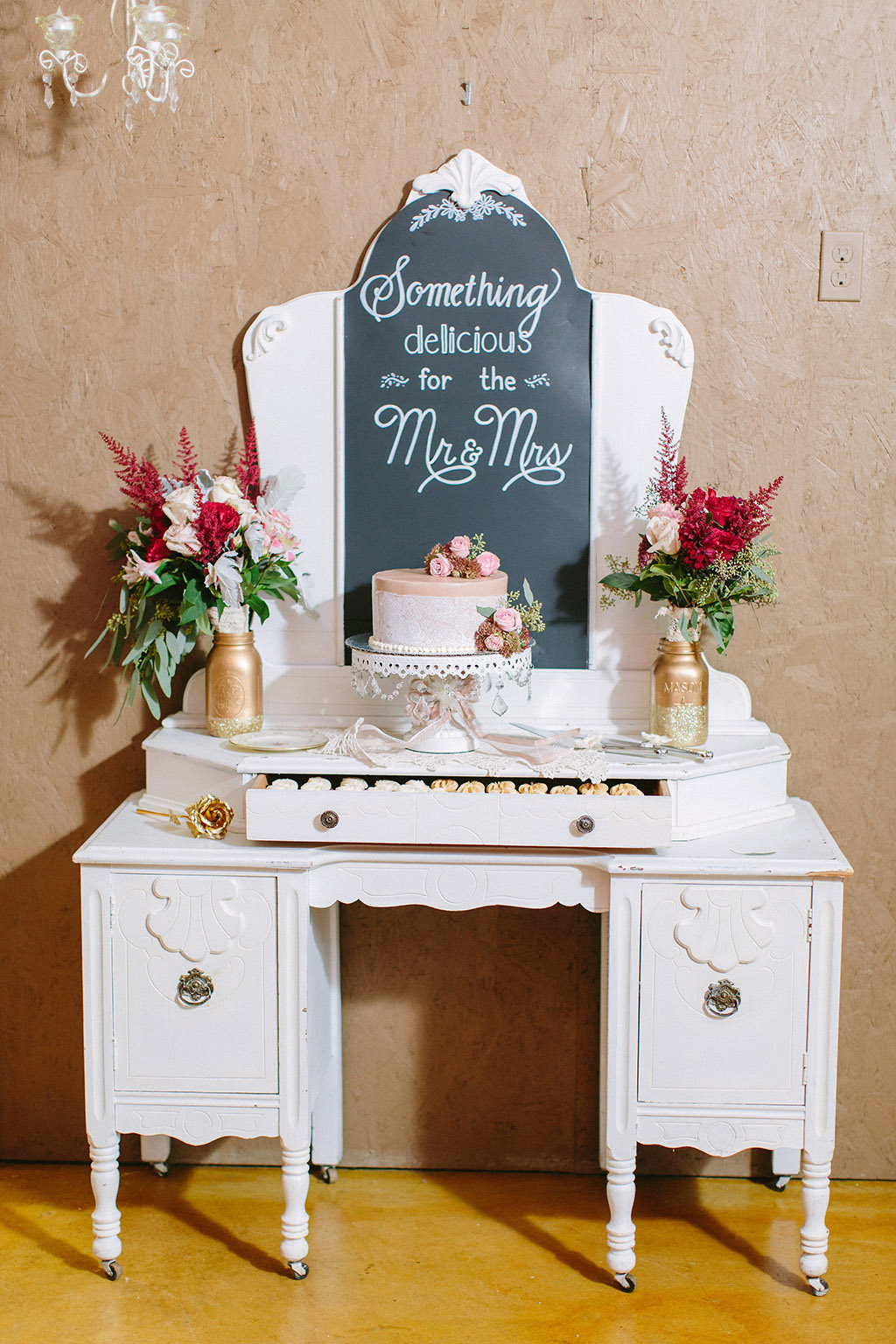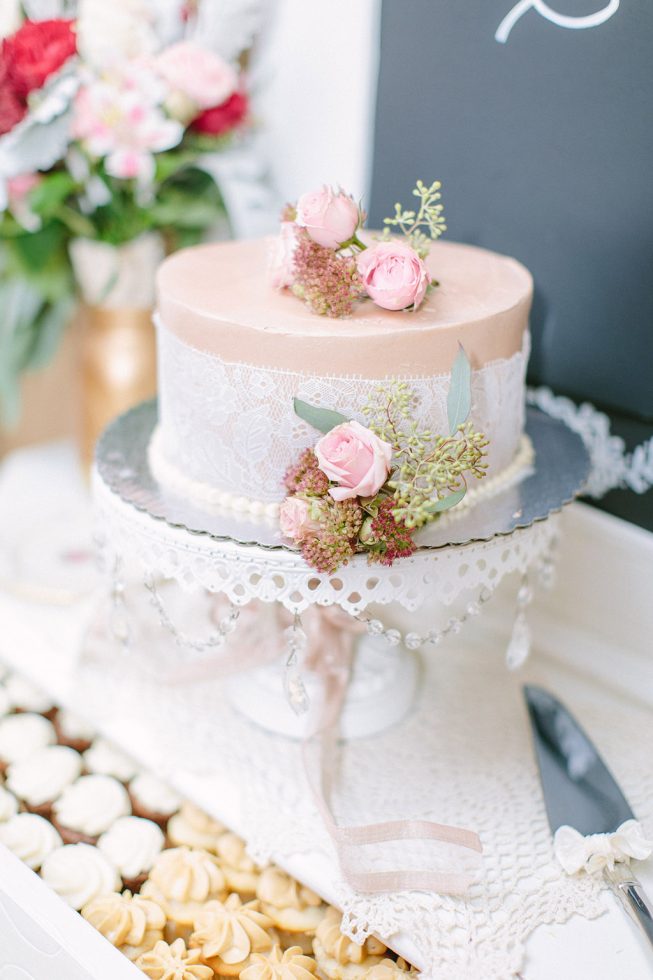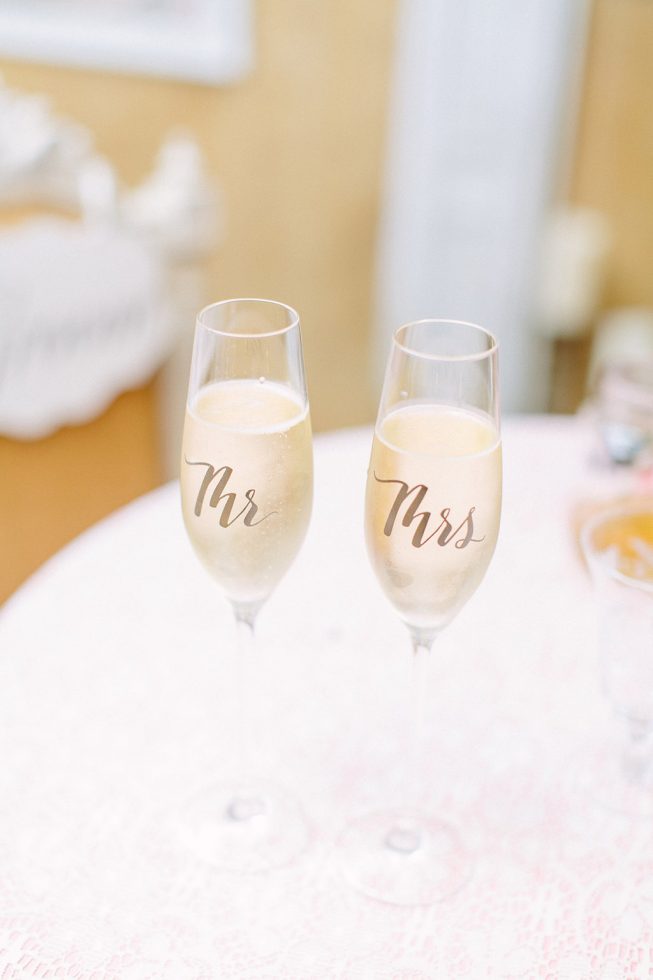 After a surprise entrance (Starski and Jessica bounded into the reception wearing sunglasses, holding mics, and leading the dance party to "Whoomp, There It Is") the couple cut into a strawberry cream cake with edible lace and pearls.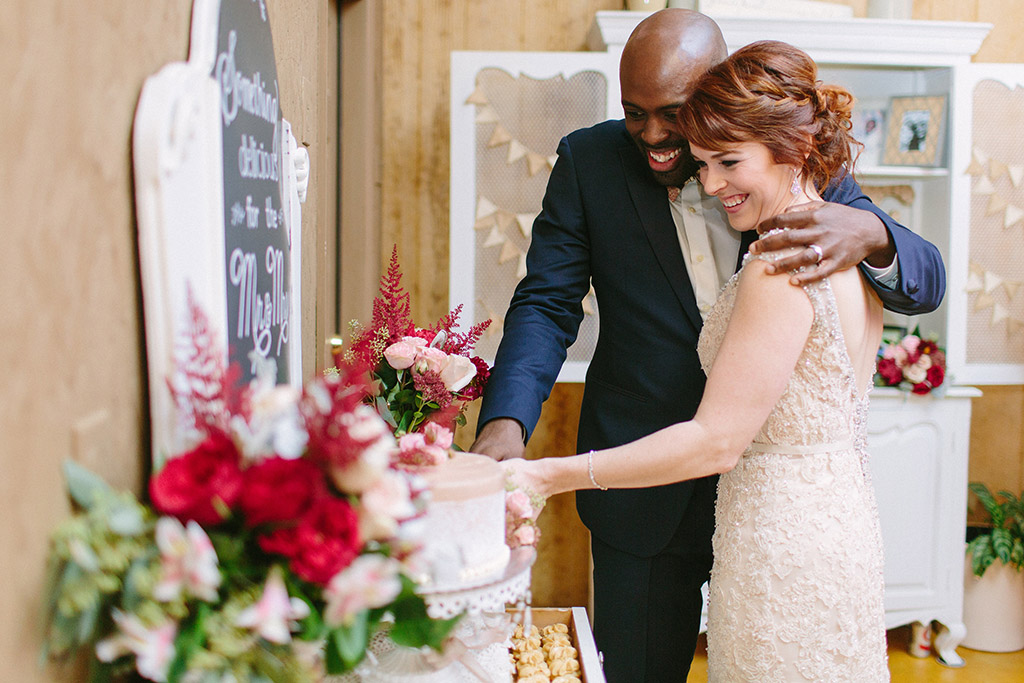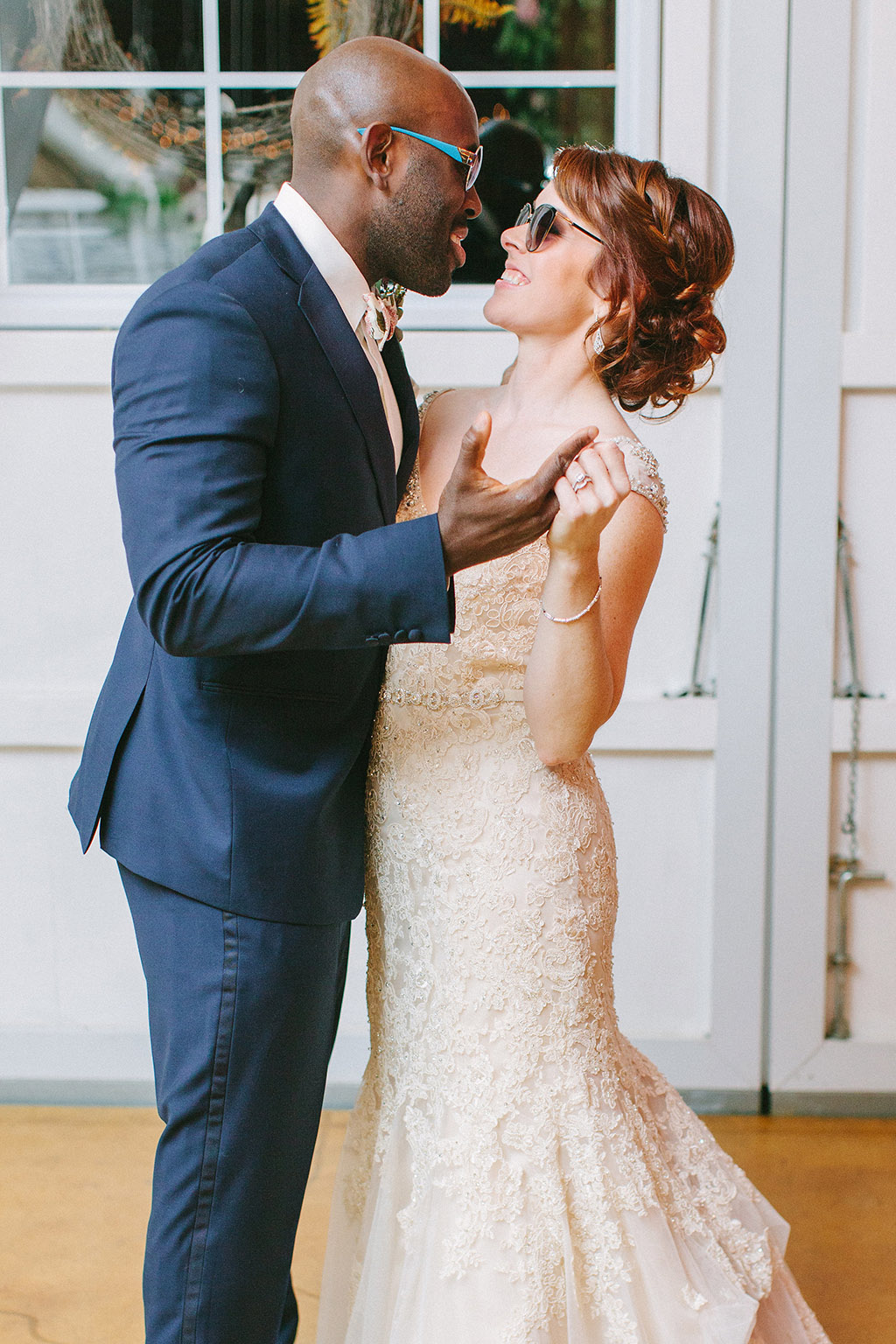 The night wound down with a s'more making session around the bonfire fun, and then the afterparty headed to Ruddy Duck Brewery and Grill for an after party.
The Details
Photography: Katie Nesbitt Photography | Wedding Venue: "Field of Dreams" at Flora Corner Farm | Day-Of Event Coordinator: Heather Zeolla of Flora Corner Farm | Florist: Weavers Cut Flowers | Bride's Gown: Mary's Designer Bridal Boutique | Hair Dresser: Styled Salon | Makeup Artist: Rejuvenation Medi-Spa | Groom's Tux: Calvin Klein, Men's Wearhouse | Cake: Cakes By Amanda | Caterers: Dream Weaver Events and Catering | Transportation: Keller Transportation, Inc | Invitations: Minted