Back in October, Town Tavern magically morphed into the wizarding world of Harry Potter. Now, it's stealing Christmas.
Through New Years, the Adams Morgan bar and grill is taking on a How the Grinch Stole Christmas theme with Whoville decor, a Grinch's lair, and Christmas tunes. At every turn, you'll find lights, props, and ornaments—although the decor is nowhere as elaborate as the Miracle on Seventh Street pop-up in Shaw.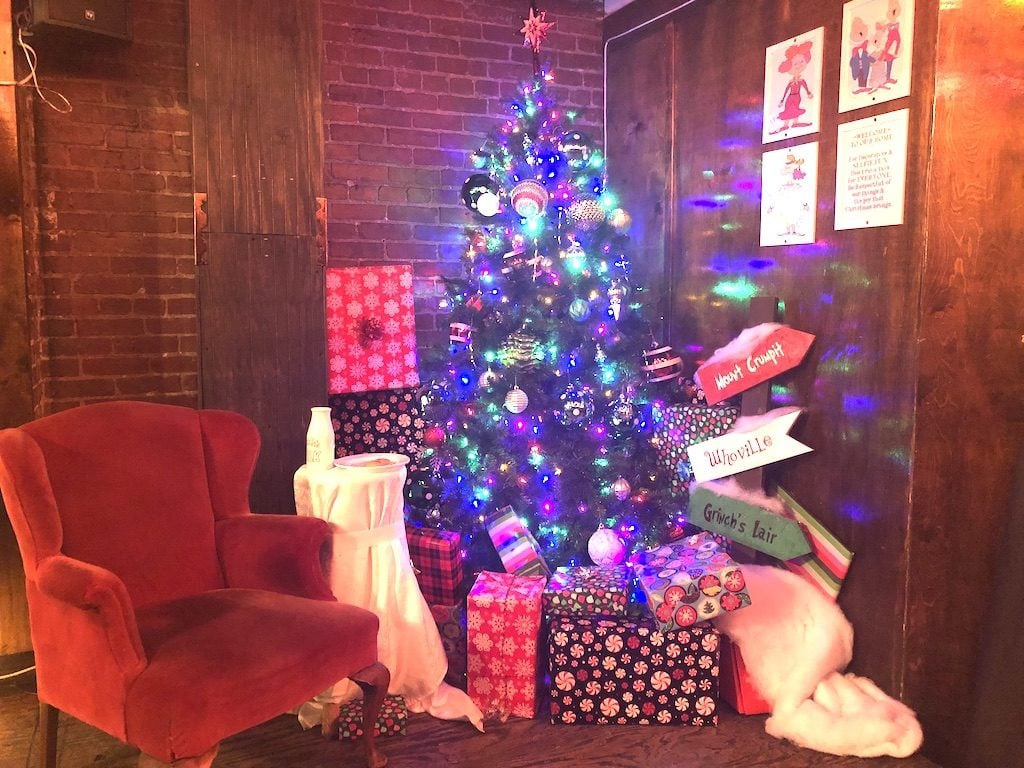 Patrons can get Seussy with 10 different specialty drinks that come with Grinch-inspired names like "Maxxxx," "Two Sizes Too Small," and "Cindy Woo-Who." The hot "Cheermeister" cocktail with rum, butterscotch liqueur, and apple cider is topped with whipped cream and a candy cane. "You're a Mean One" contains orange and peach flavors but is colored green. The cocktails can be paired with cookies and other sweet holiday treats from the Farfingle's Christmas store, a concession stand in the bar fashioned after the Whoville department store. You can also purchase Grinch koozies.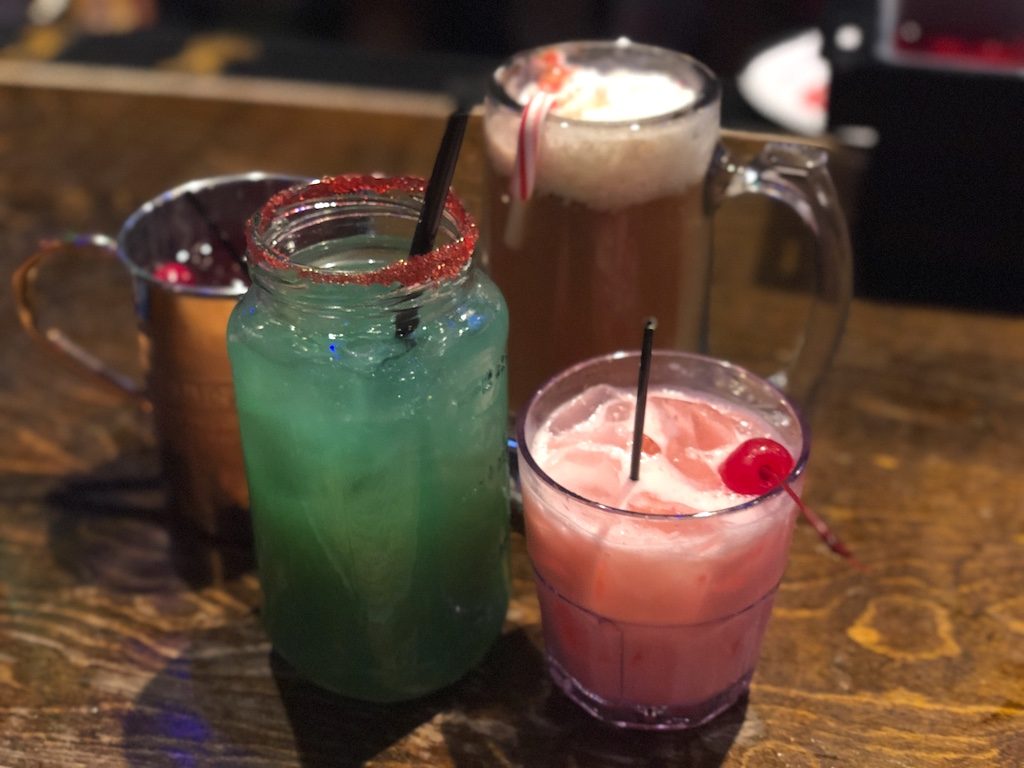 Themed events will take place throughout December, including Dr. Seuss trivia with prizes, ugly sweater parties, paint nights, and a "Whobilation" on New Years Eve. "Get Kerbobbled" open bar specials and "Crumpit" cocktail hours offer unlimited drinks and discounts, respectively. In addition to the festivities, post-heart-growth Grinches can contribute to the tavern's Toys for Tots fundraiser on December 15.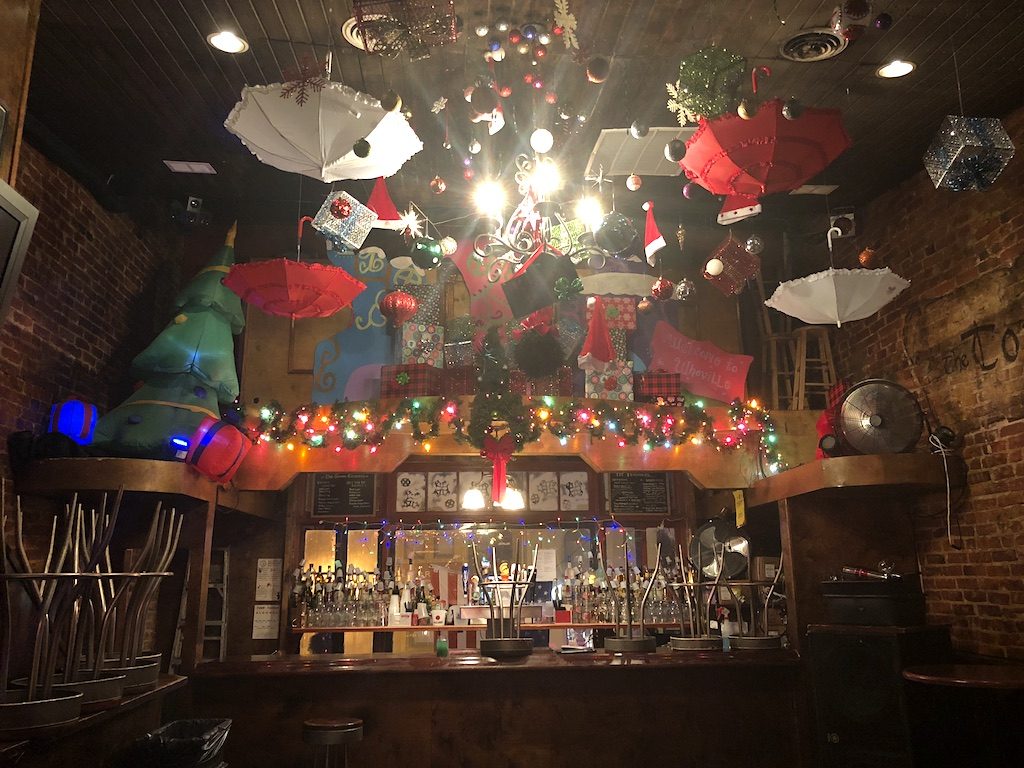 Costumes are always encouraged at Town Tavern (even when there are no themed events, according to the owner), so expect to see a few Grinches and Cindy Lou Whos.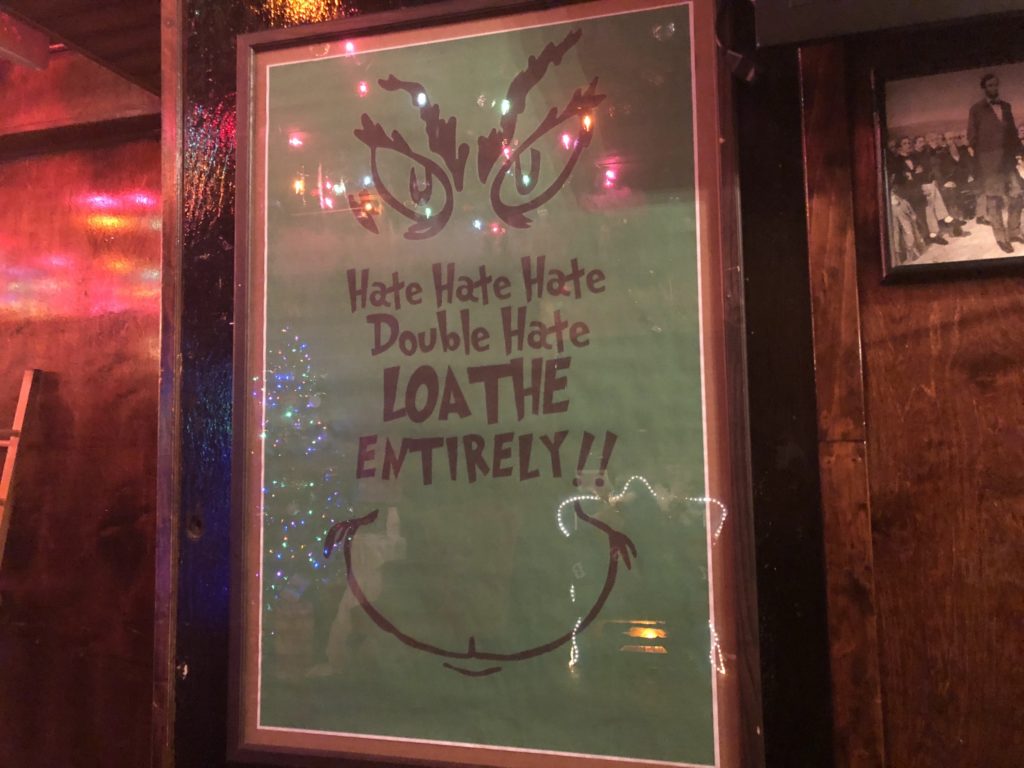 Tickets for the events and New Years Whobilation are available online now, but you can also purchase tickets at the door.
Town Tavern. 2323 18th St., NW; 202-387-8696.