Claire Shiao, an accountant, and Paul Eleshewich, a firefighter, met at Georgetown University, so it only made sense to return years later to recapture some of those earliest memories—but this time, as an engaged couple with a photographer, Ann Hoang of Anny Photography, trailing them to get some gorgeous shots. See the photos from their Christmas-inspired engagement shoot below.
Follow B&G on Instagram | Like B&G on Facebook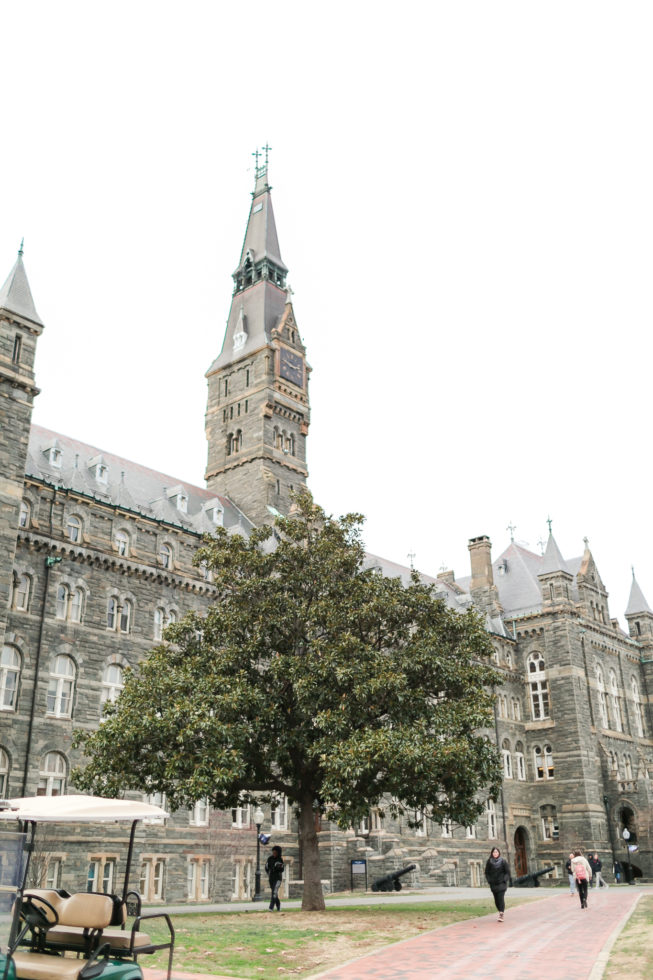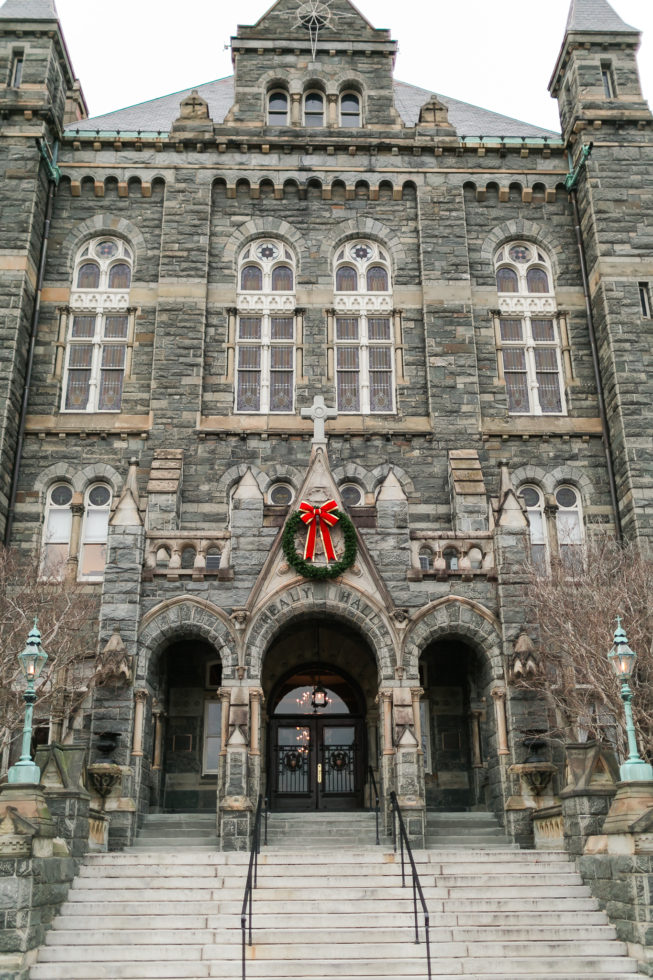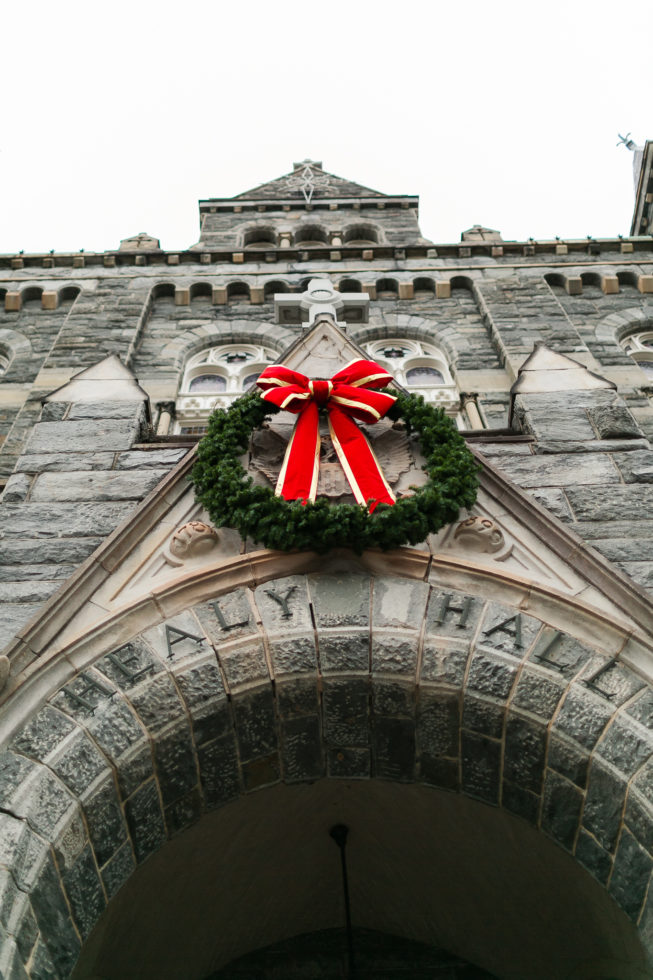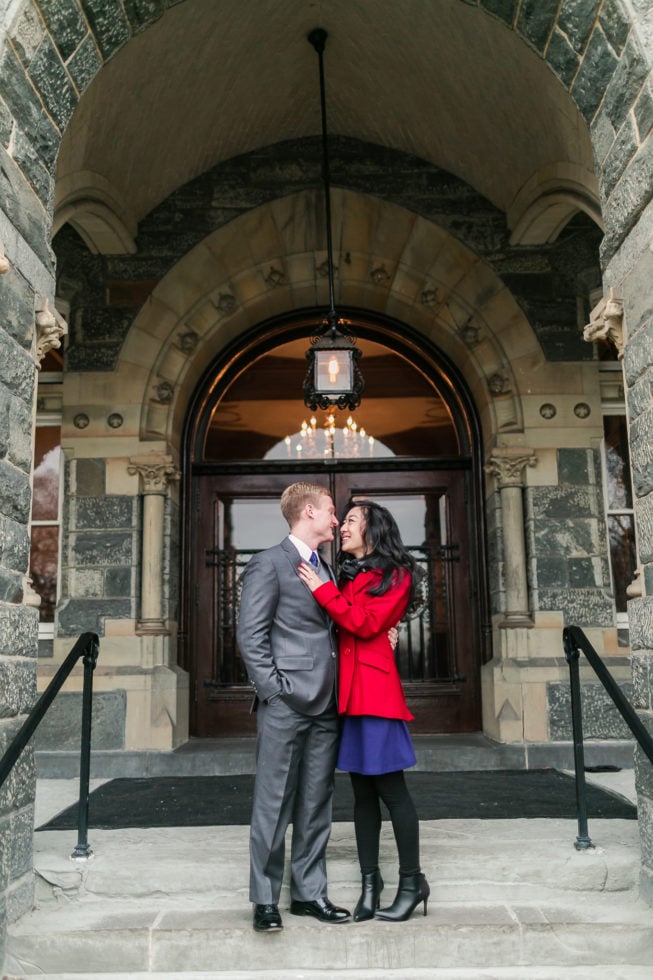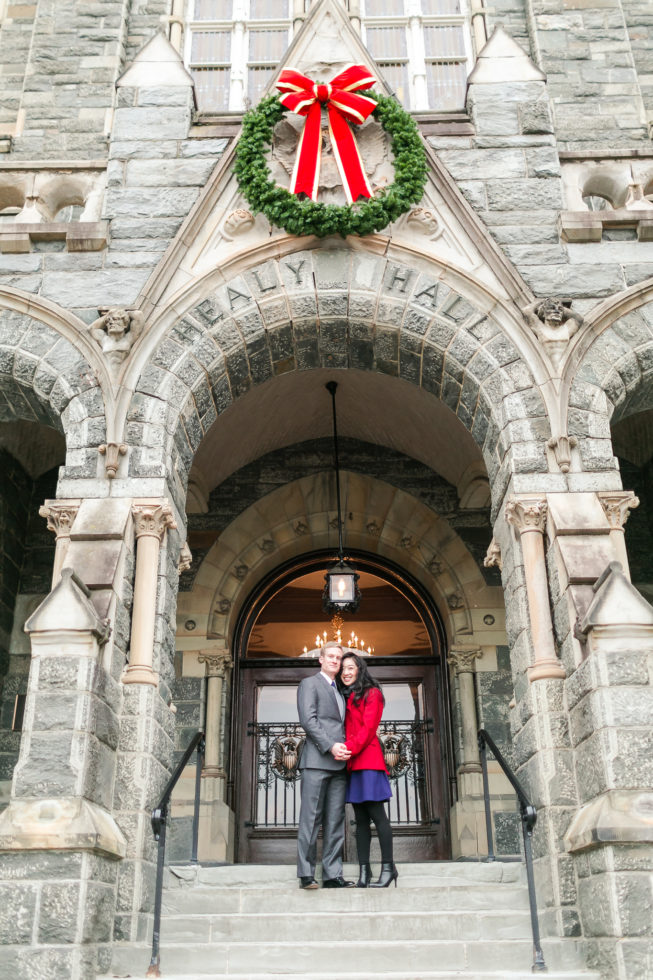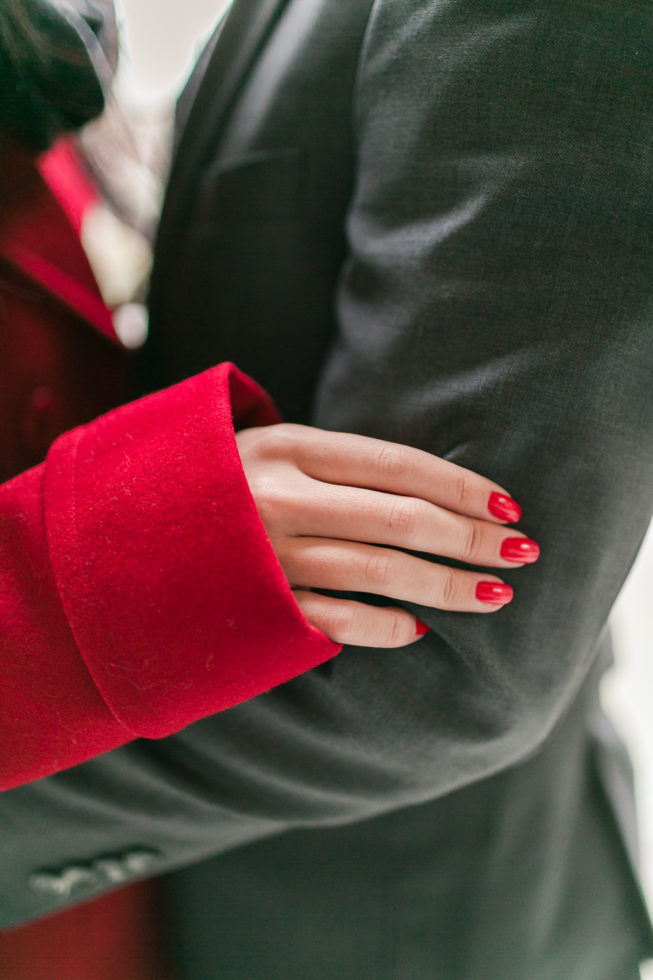 When the pair first met through mutual friends, they didn't get to see each other that often. With the help of those friends, though, both would come up with excuses to see each other.
Finally, they went on their first official date—but not until Paul did some reconnaissance to find out that Claire's favorite foods were steak and Italian cuisine. He came to pick her up, they strolled down the streets of Georgetown and enjoyed a long evening at News Cafe, lingering in conversation after their plates had been cleared.
"We talked about everything and nothing, and there were no awkward pauses, no meaningless filler small talk," Claire and Paul remember. "It was so comfortable, as if we had known each other for a long time already."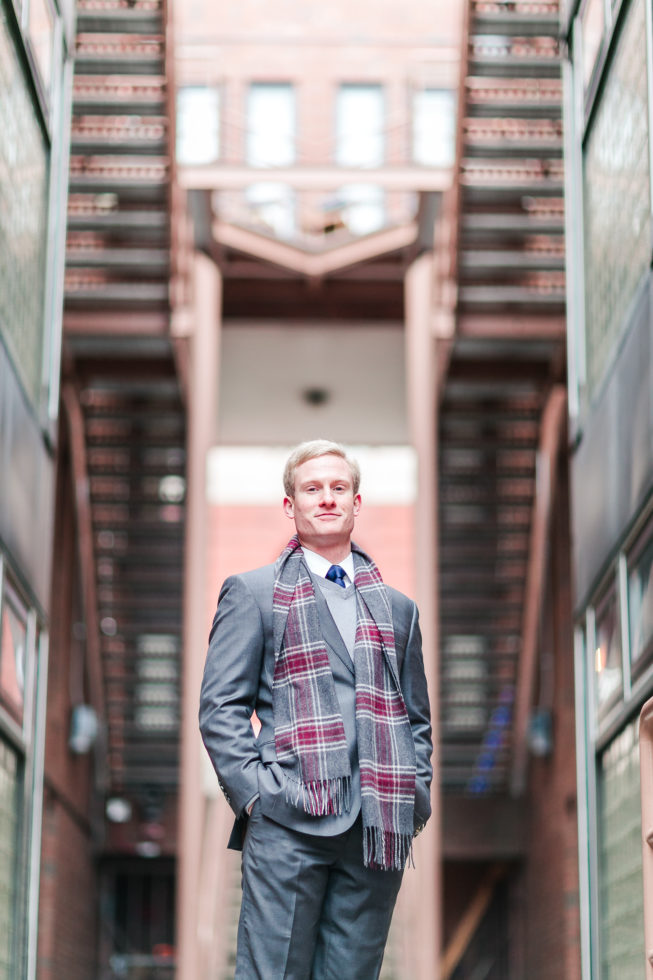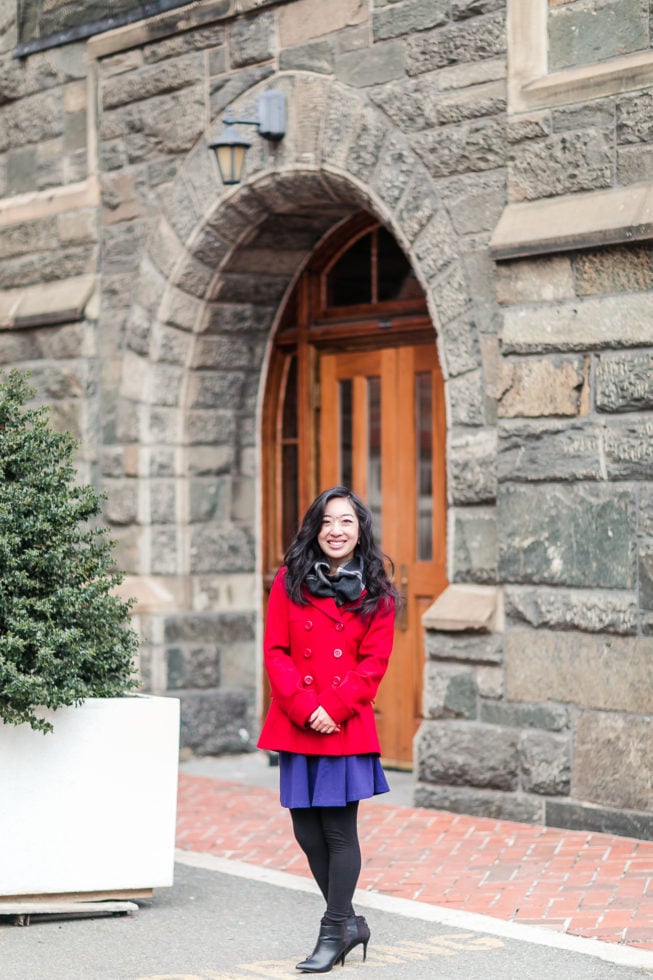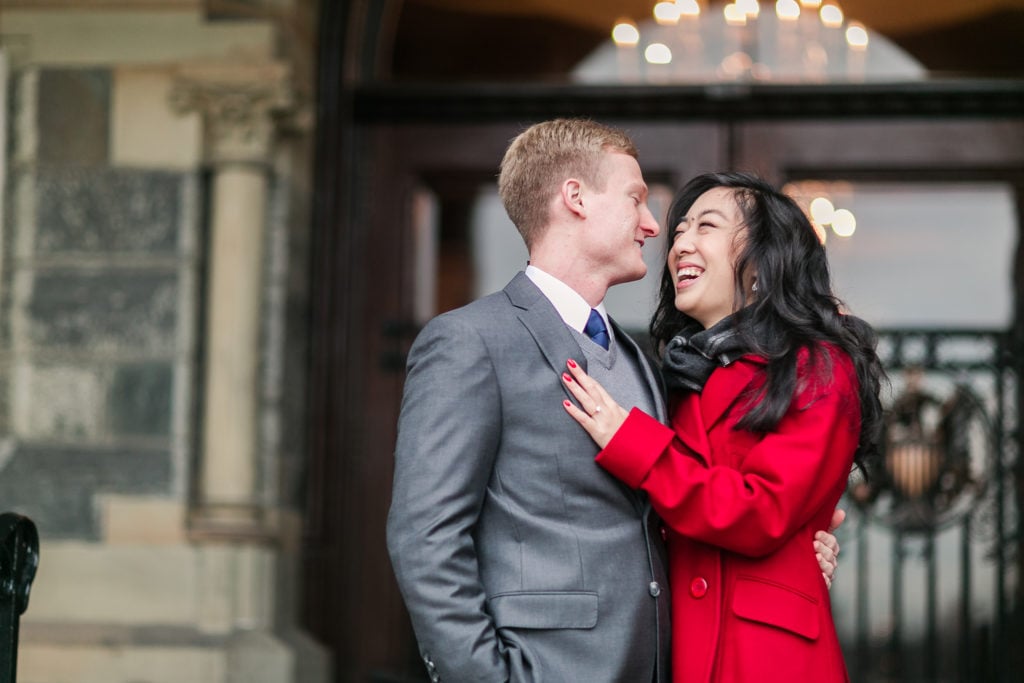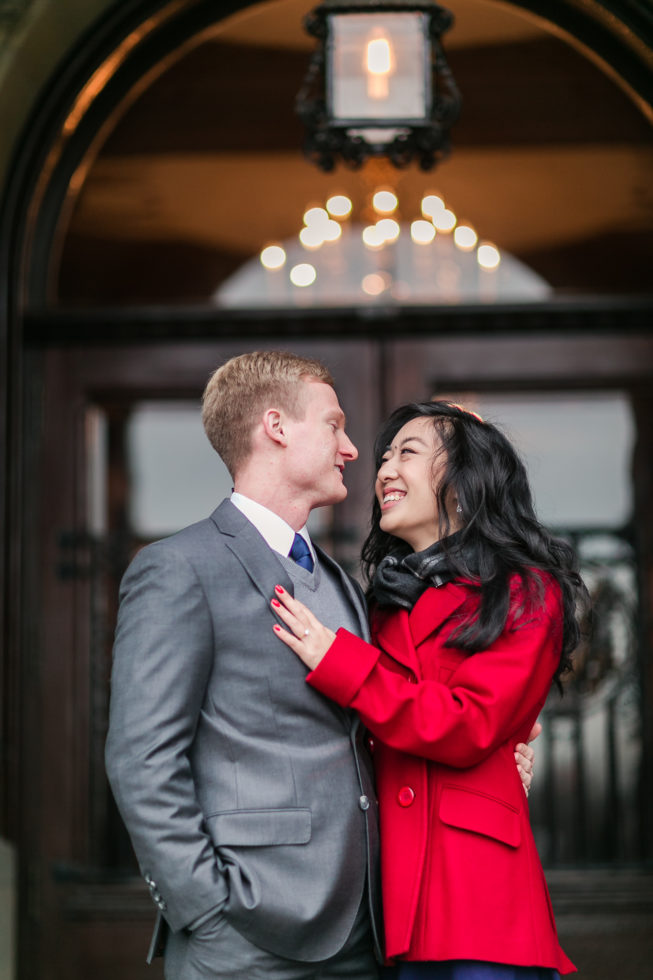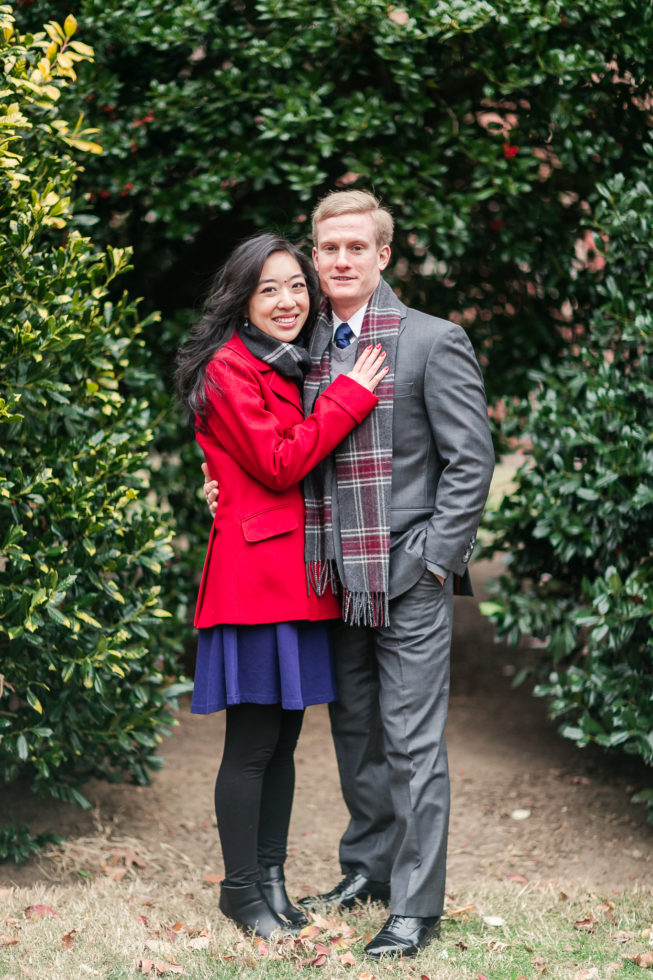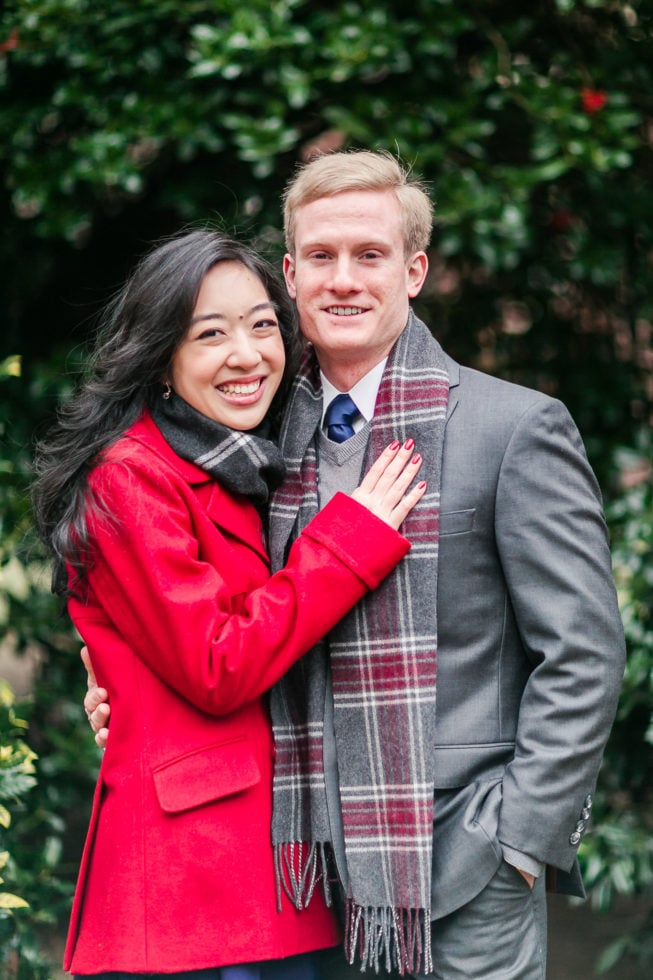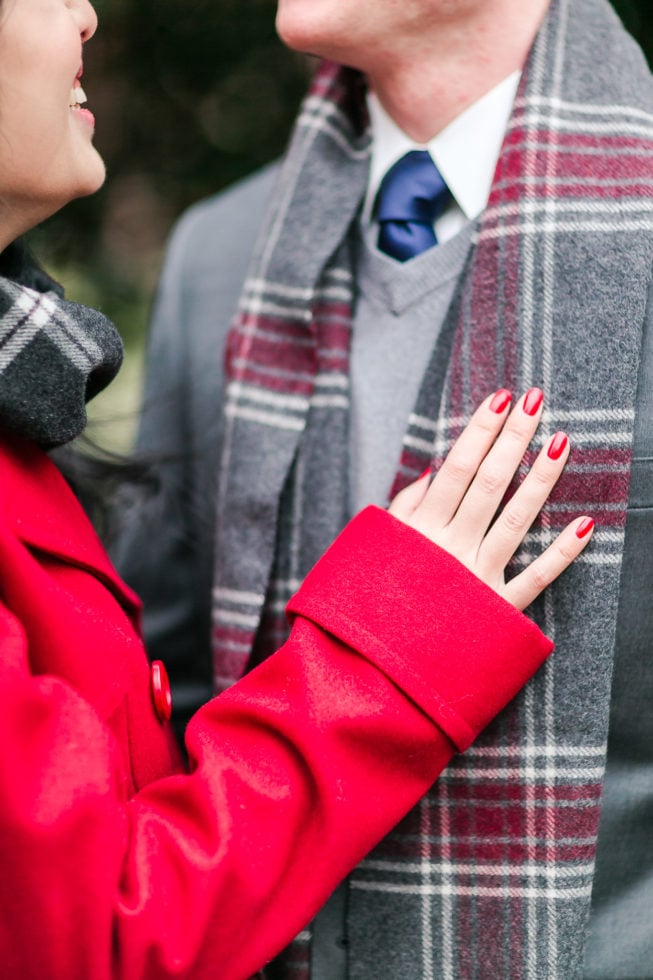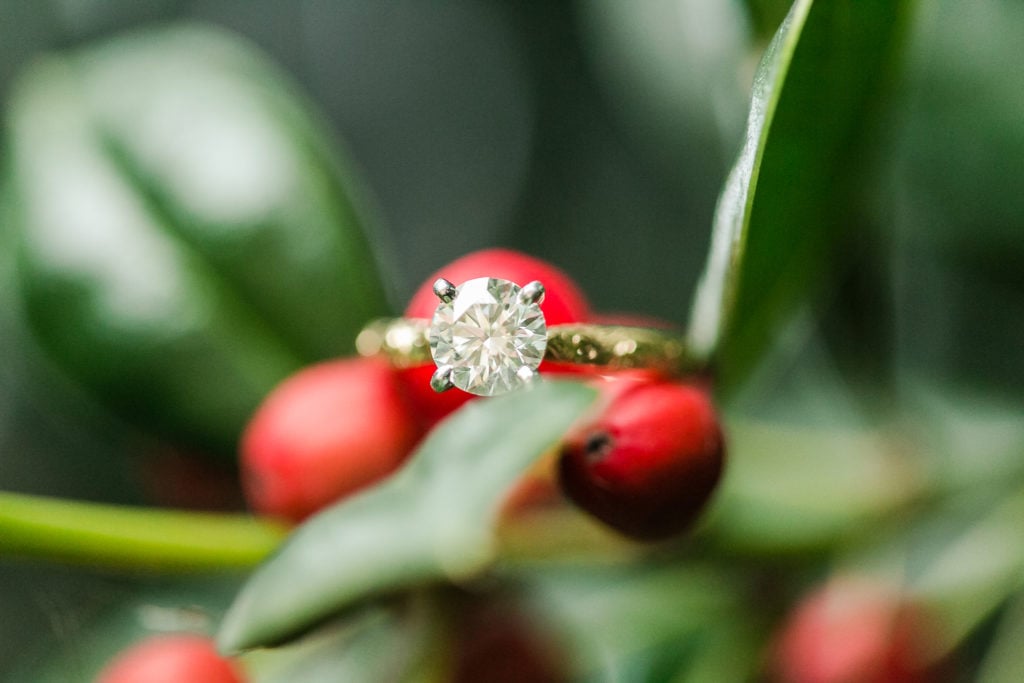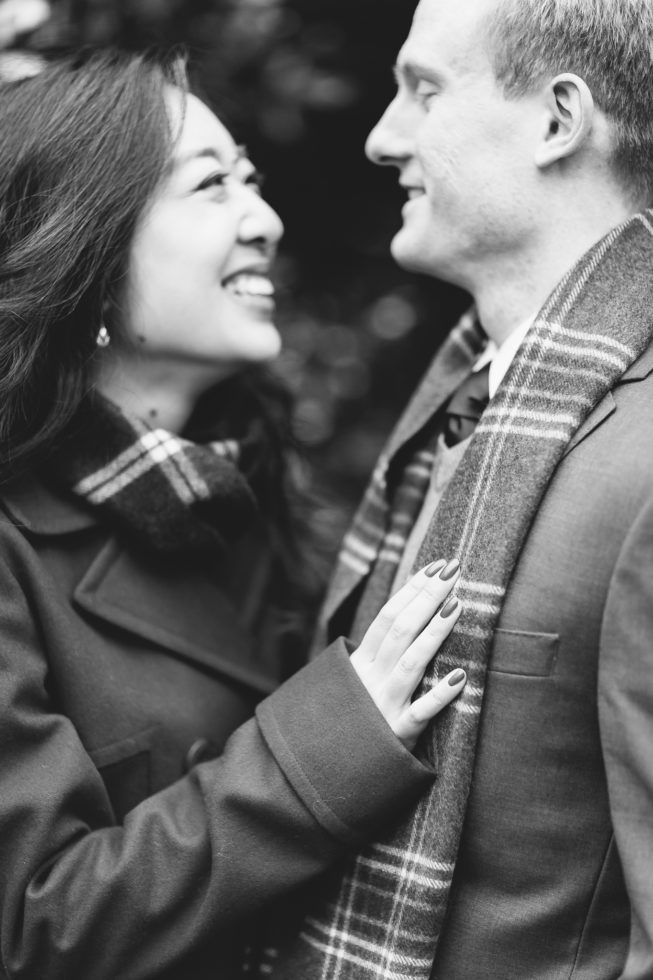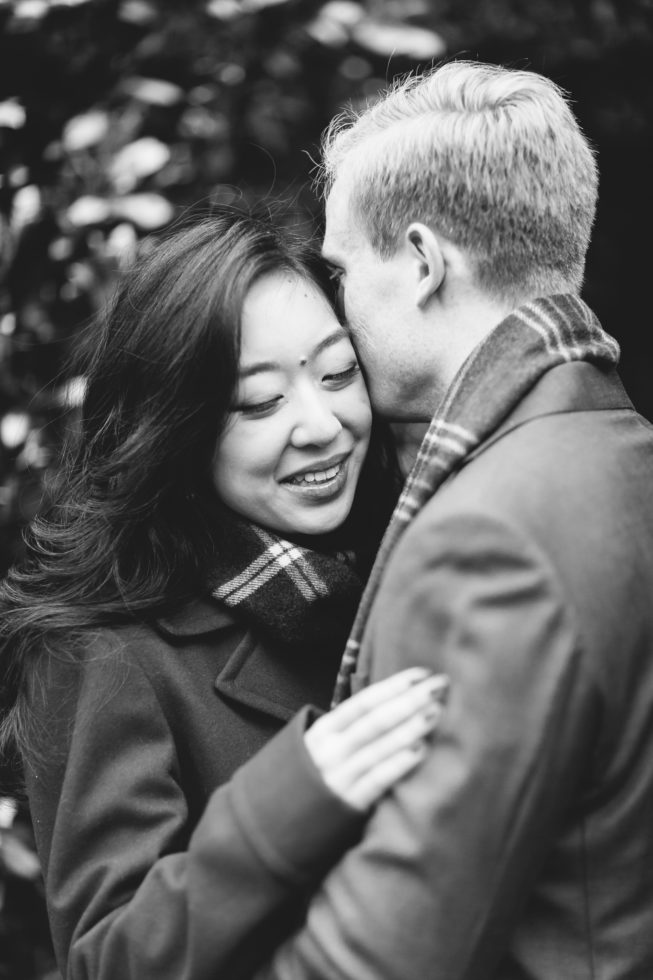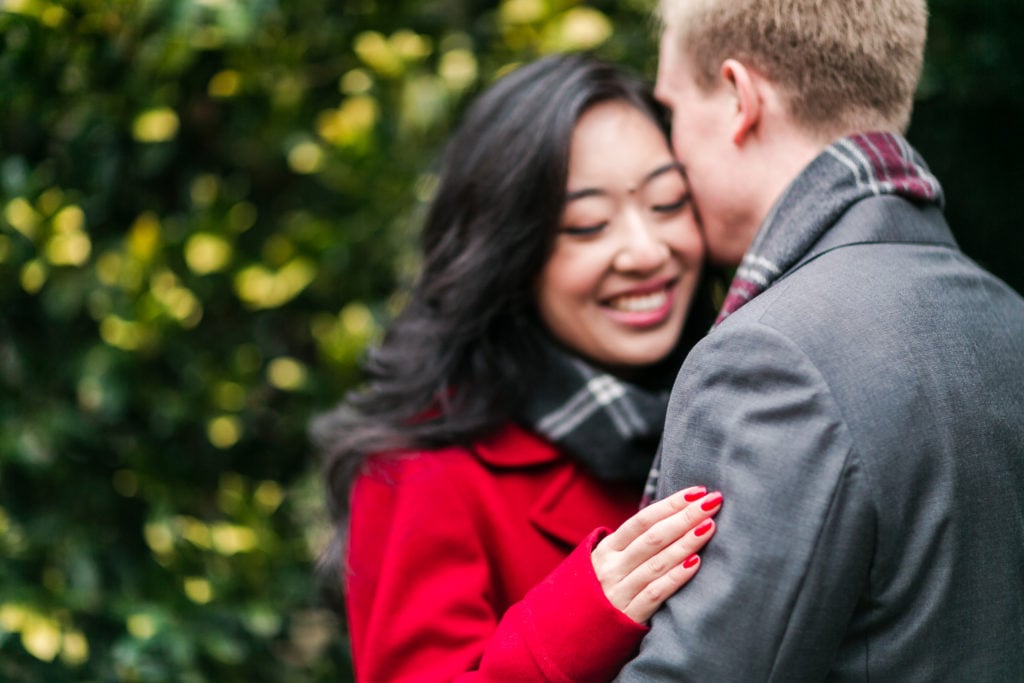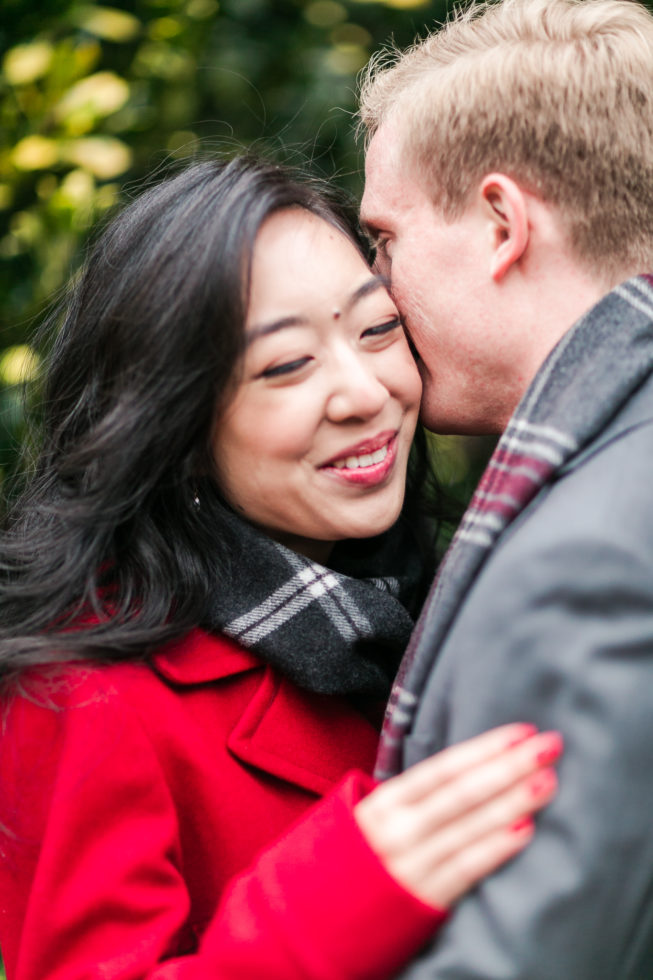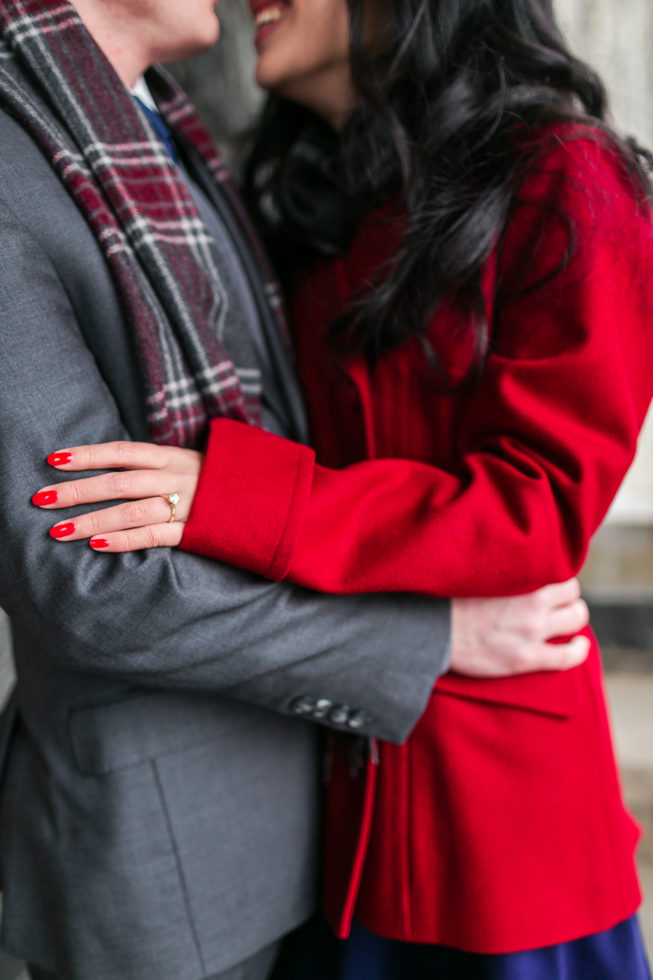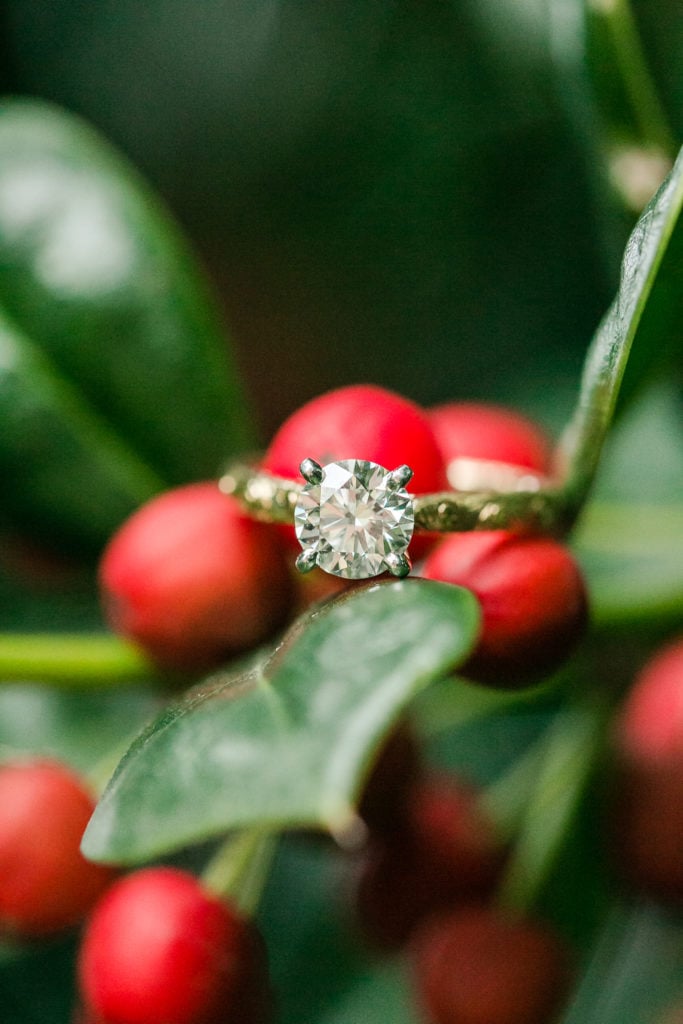 After six years of dating, Paul once again came to Claire's door. She wasn't expecting anyone, so she was shocked to open the door to find Paul on one knee, holding out a ring. He explained how much she means to him and how much he loves her. Then, he asked her to marry him. "It was such a sweet and surprising moment," Claire says.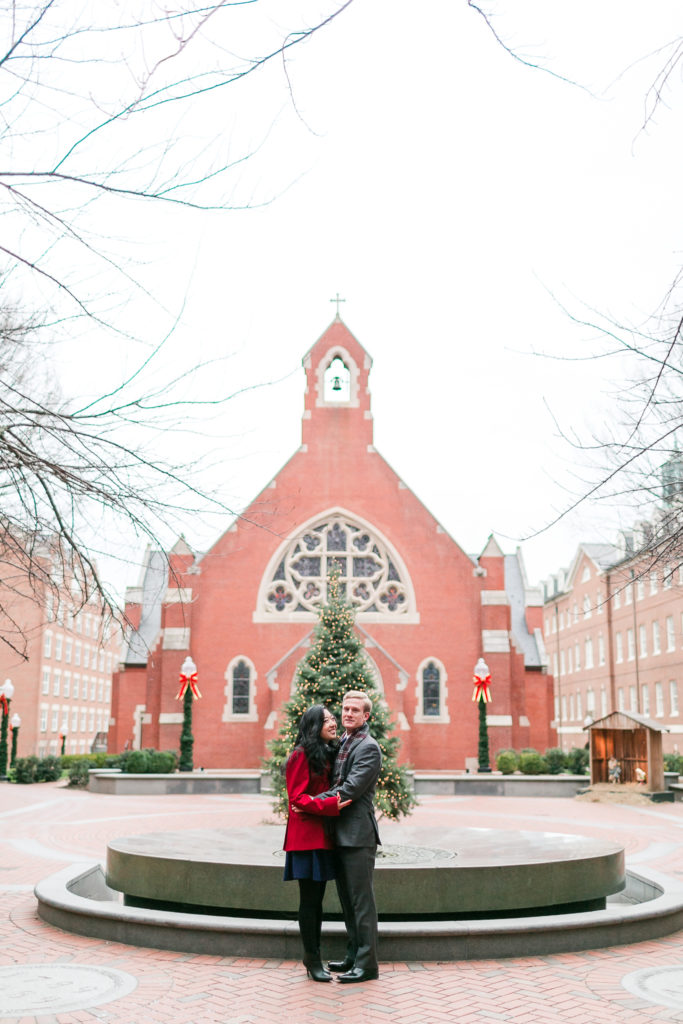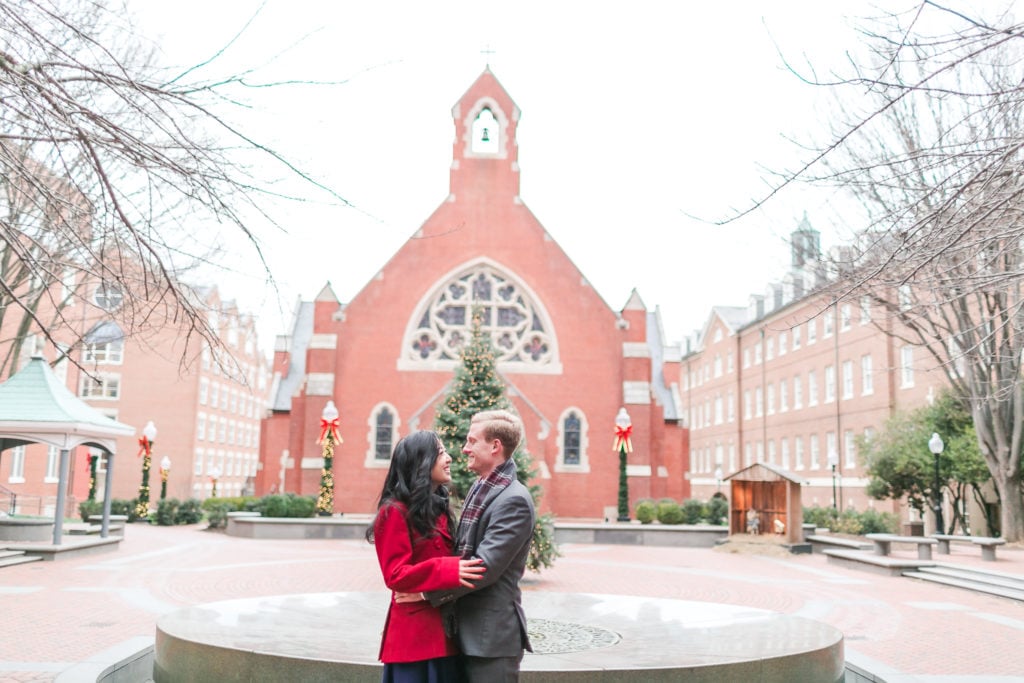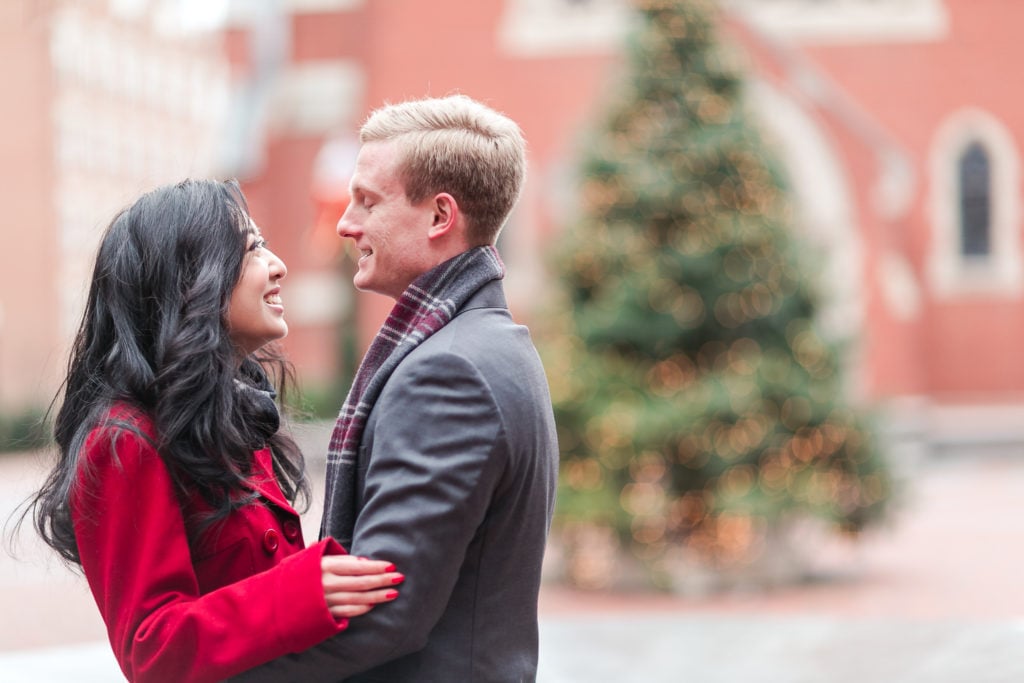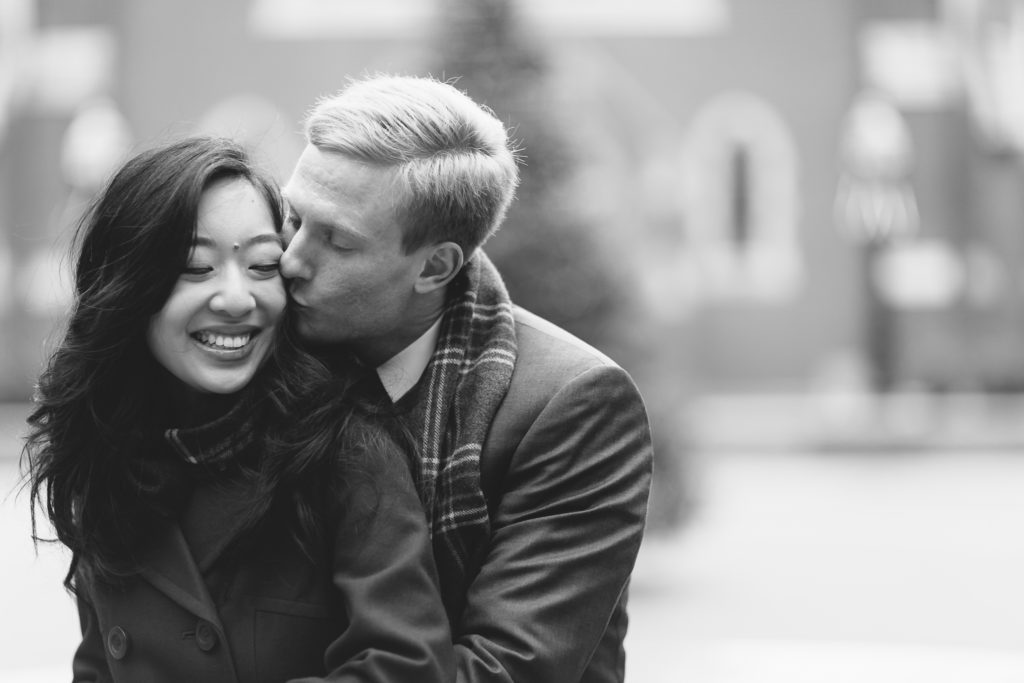 In May 2017, the duo celebrated their wedding at Morrison House in Alexandria, Va. One of the best parts of planning the wedding, Claire and Paul say, was creating something that reflected us as a couple.
"It was another chance for us to continue to grow and learn from each other," Claire says, but in the end, it was easy. "We agreed on the things that are most important to us: Having a cozy and intimate wedding that allows us to really share our love with our closest family and friends."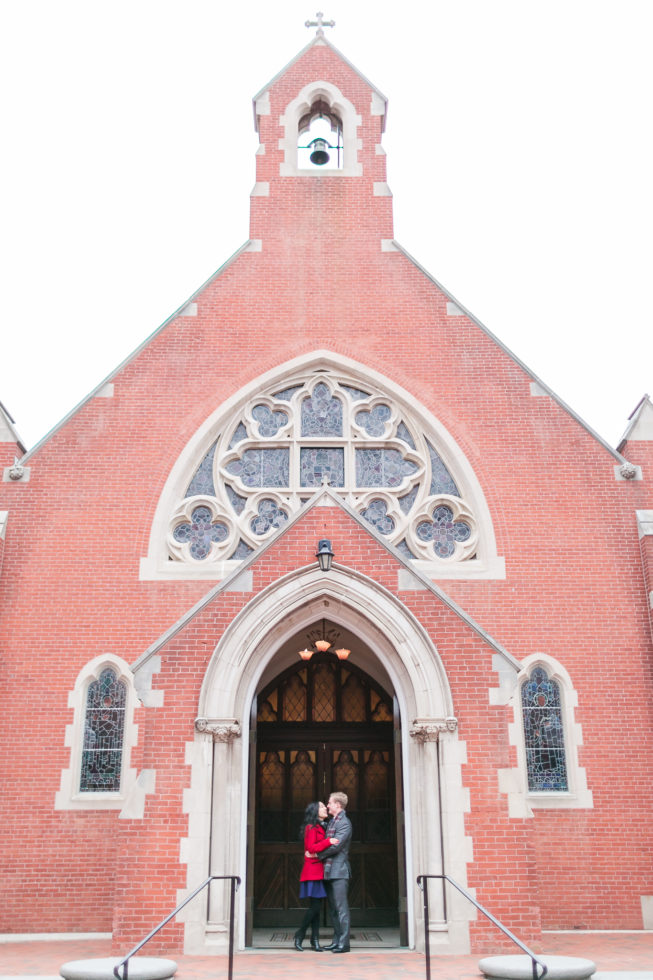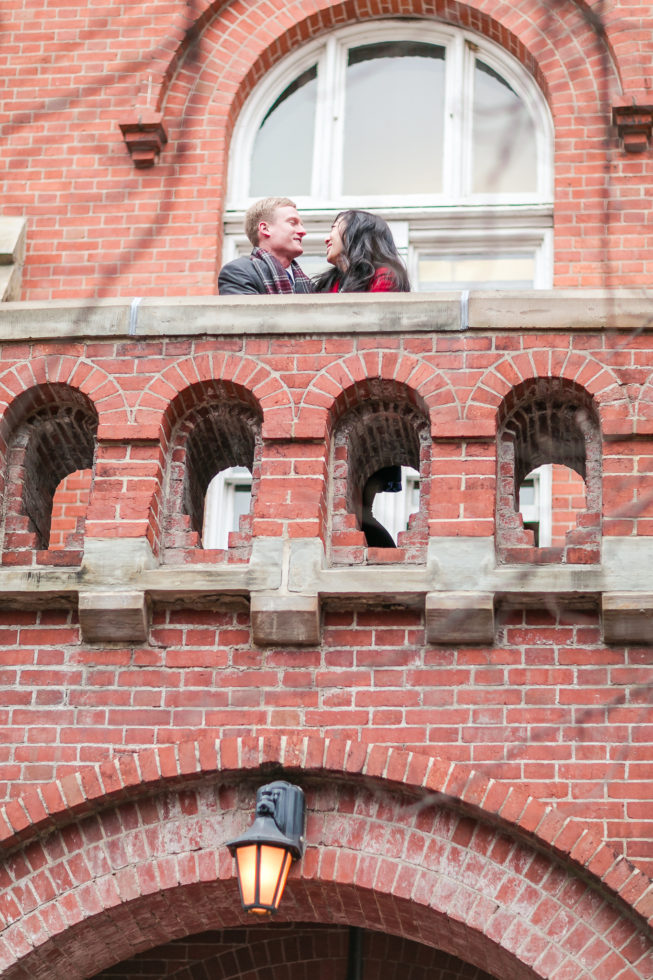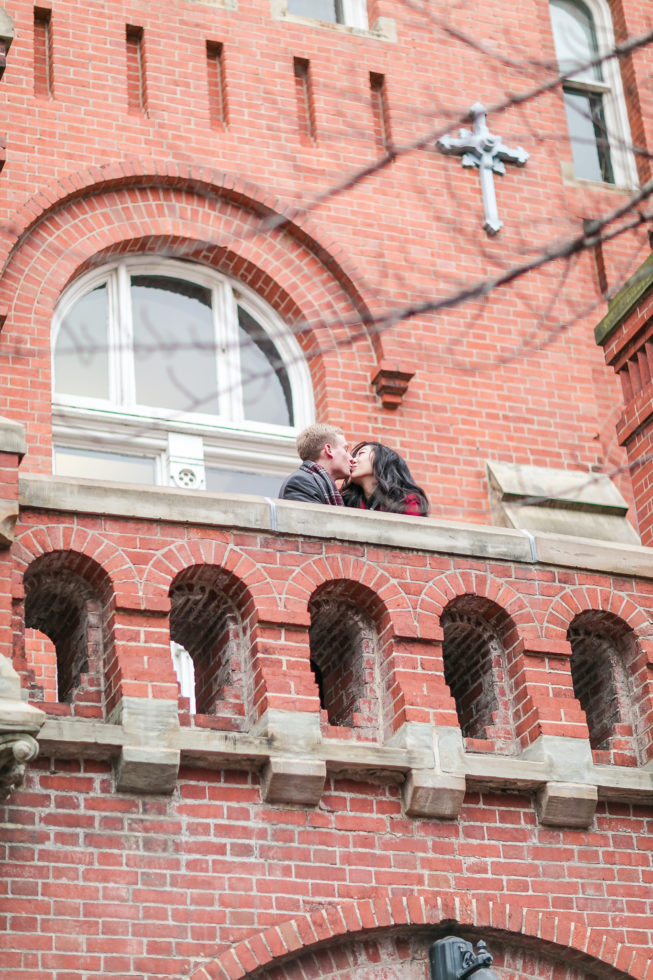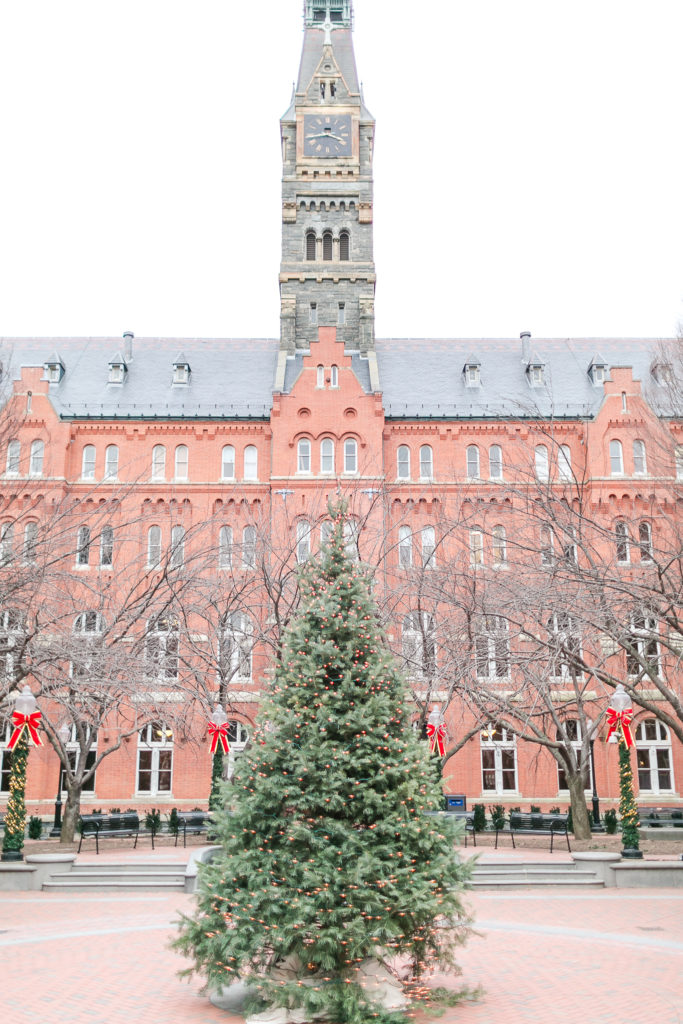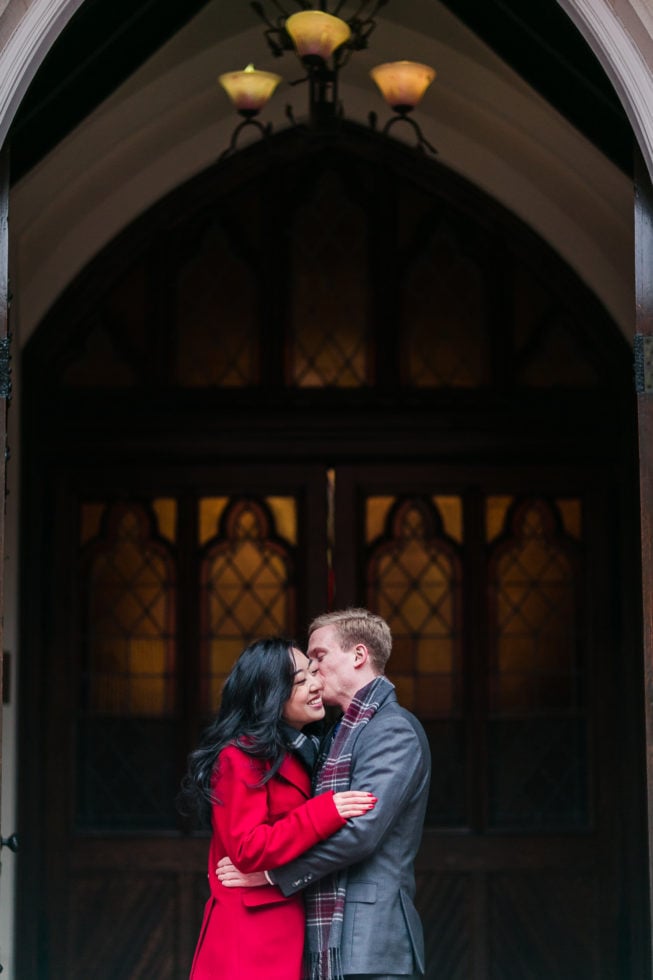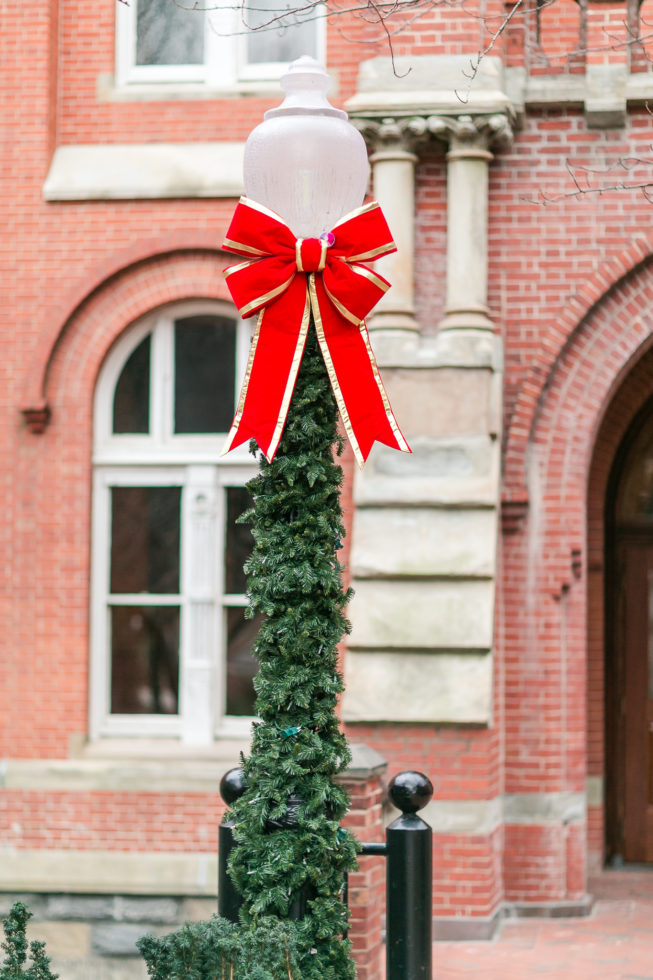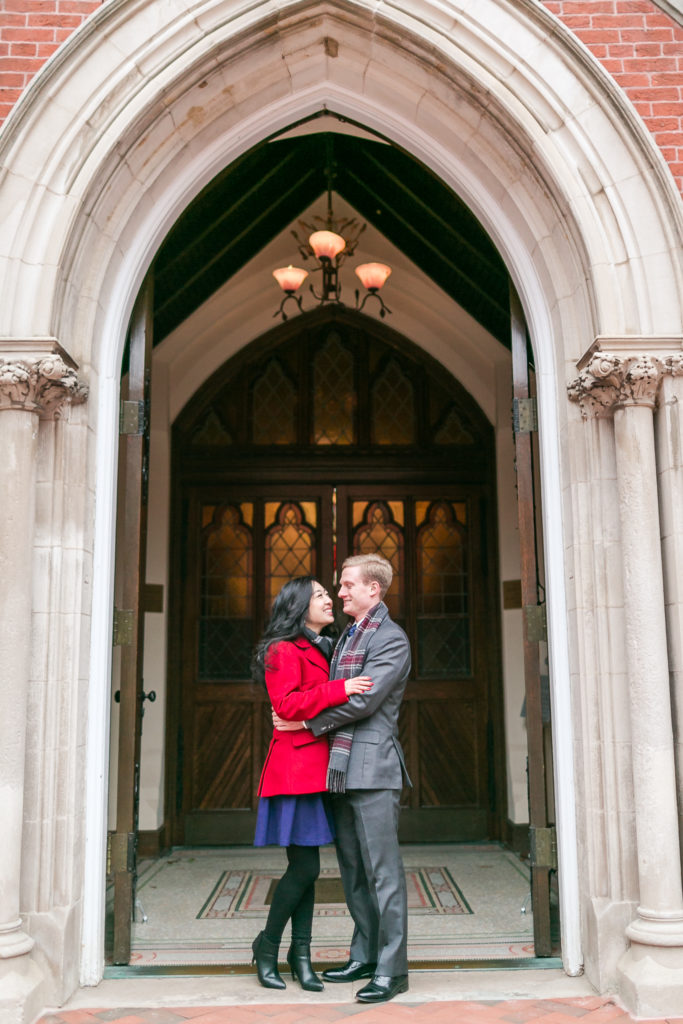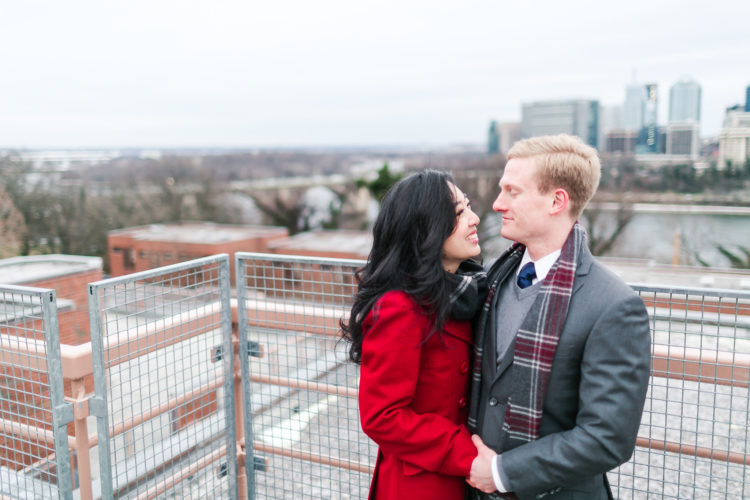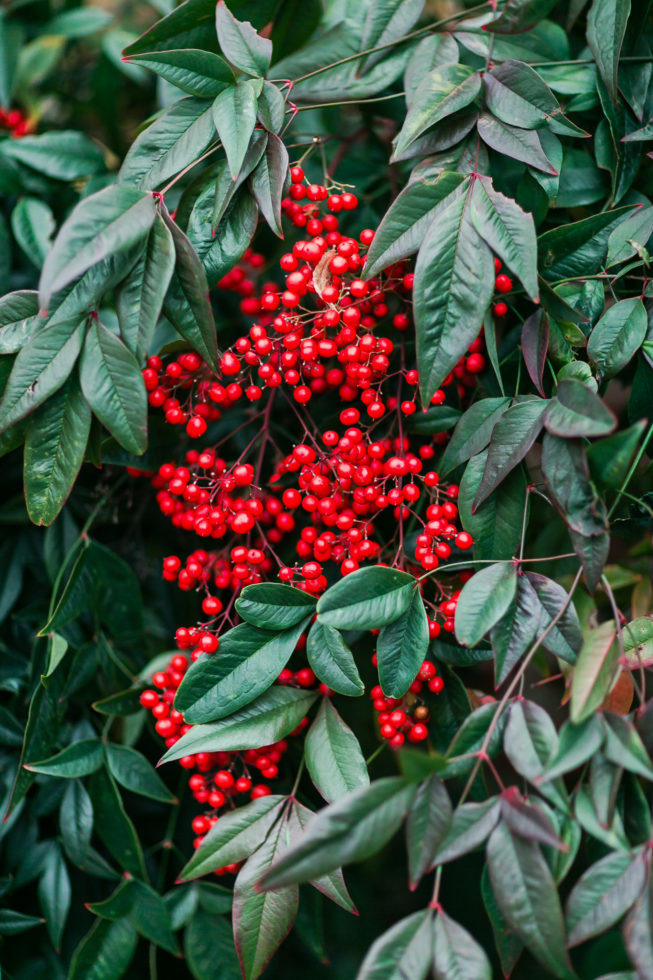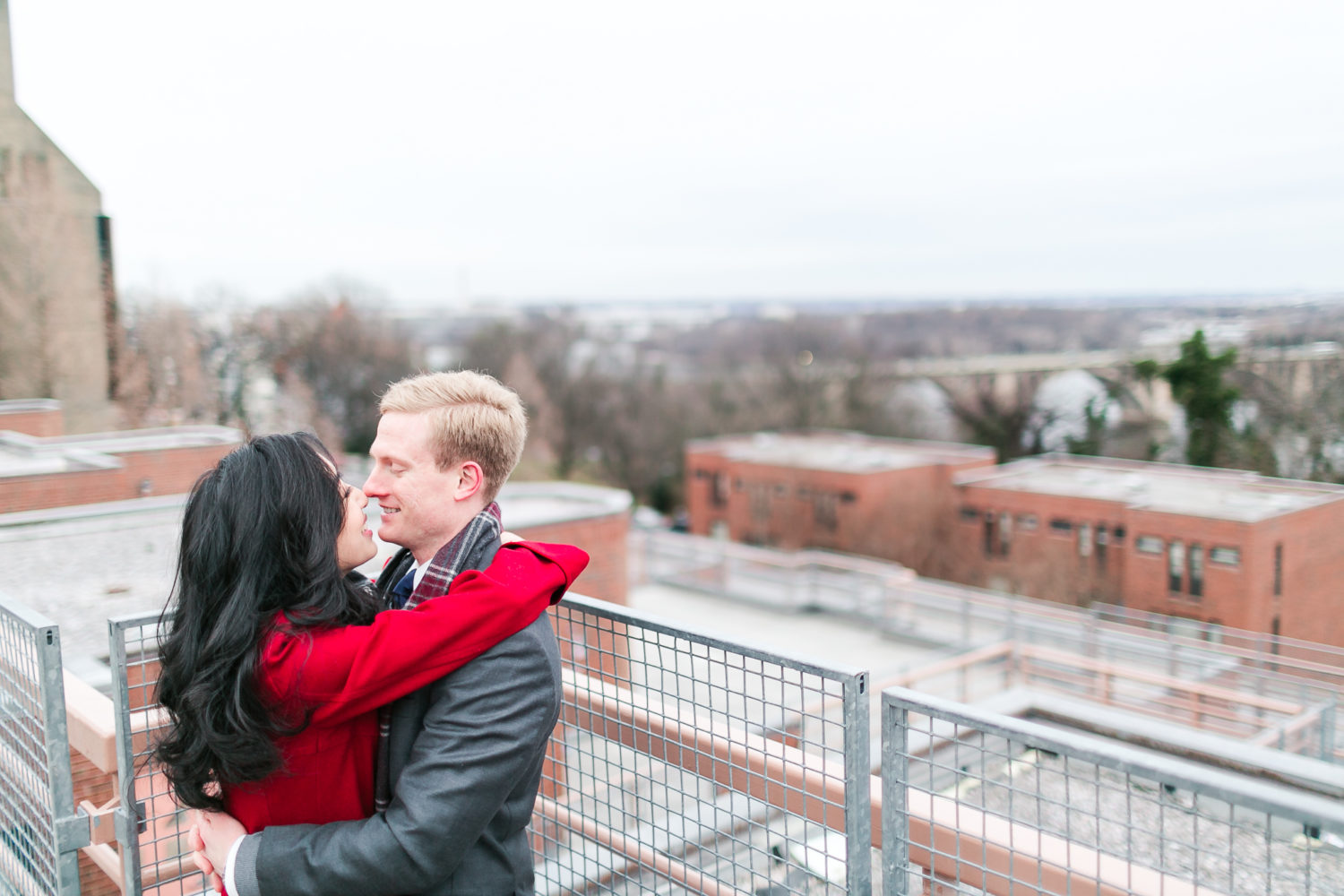 THE DETAILS
Photography: Ann Hoang of Anny Photography | Venue: Georgetown University | Makeup: Suhreal Artistry | Bride's Dress: Express | Groom's Suit: Jos A. Bank
Engaged?! Tickets are on sale now for our wedding showcase, UNVEILED. Happening January 28th at the Mandarin Oriental Hotel in Southwest DC. UNVEILED is the perfect place to meet dozens of our most recommended wedding vendors, watch live demonstrations, relax in the groom's lounge, and see this season's most gorgeous gowns at our runway show. New this year, attendees can also sit in on panels discussing such topics as the year's top trends, budgeting, and how to choose a photographer, all featuring leading wedding vendors and moderated by Bride & Groom magazine's editor in chief.