#Ohmijosh, something special must have been in the air on the night Joshua Willis and Michael Paskow decided to meet at the D.C. restaurant Circa after chatting online. After grabbing a bite to eat and some wine, the two moved to Halo on P Street (now Number Nine), where they danced for hours. It felt like they were the only two in the room, Joshua and Michael say, a feeling that simply still hasn't gone away. In September, the pair married at The Willard. Photos by Shmulik Almany of Michael Bennett Kress Photography.
Follow B&G on Instagram | Like B&G on Facebook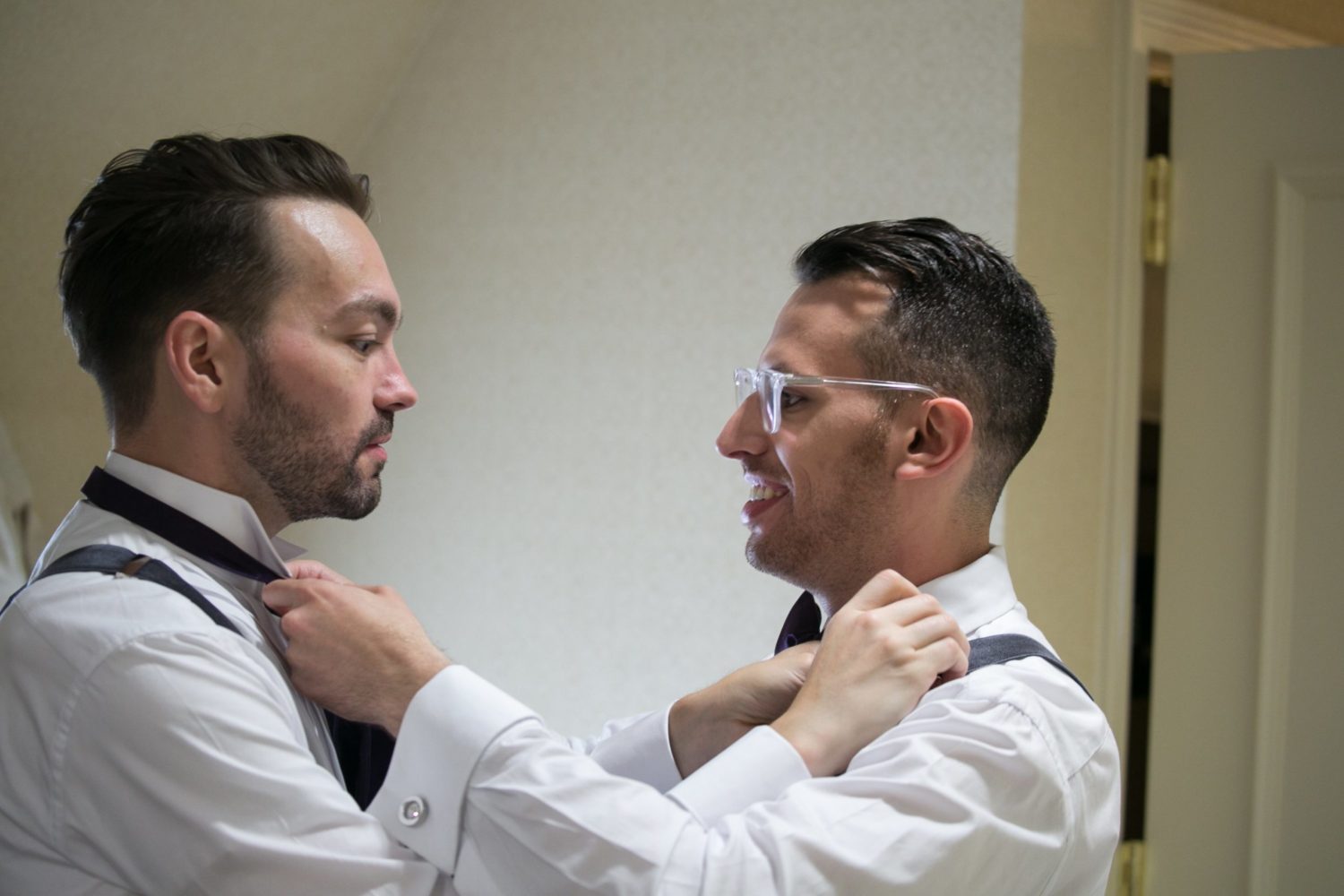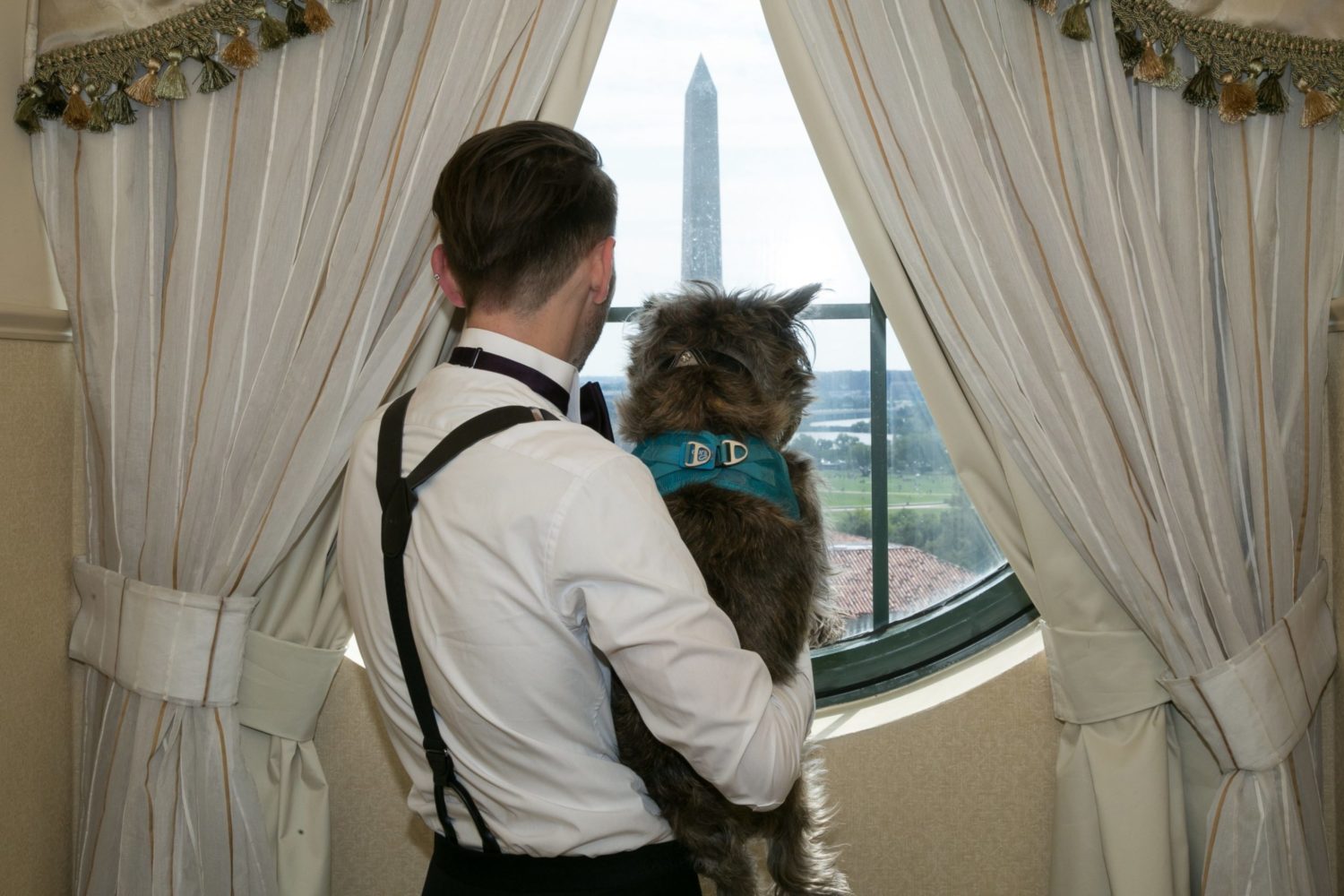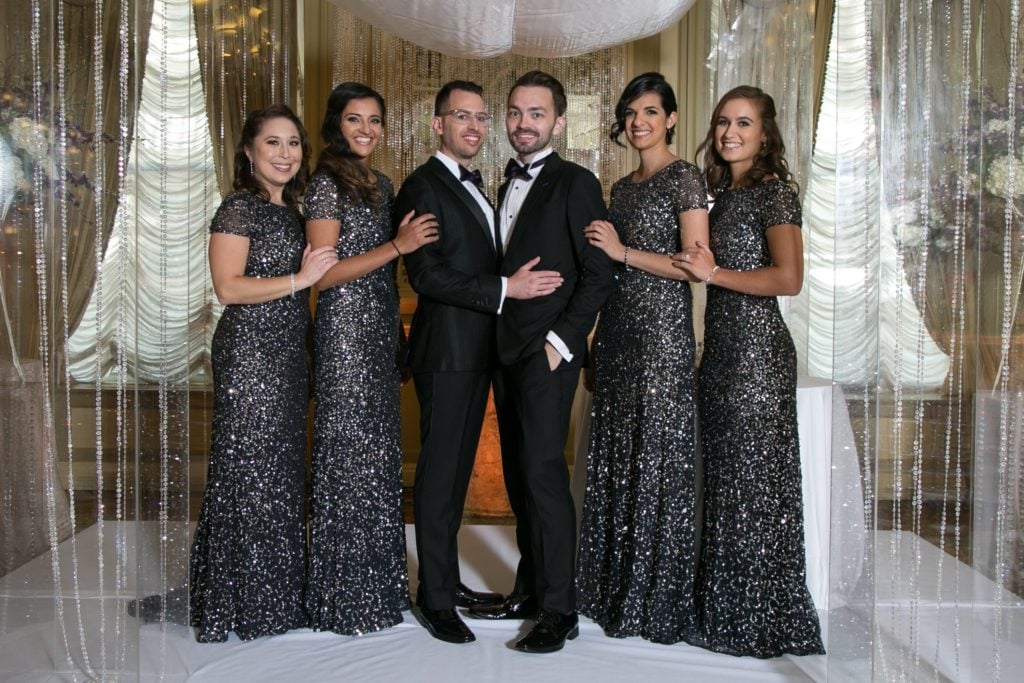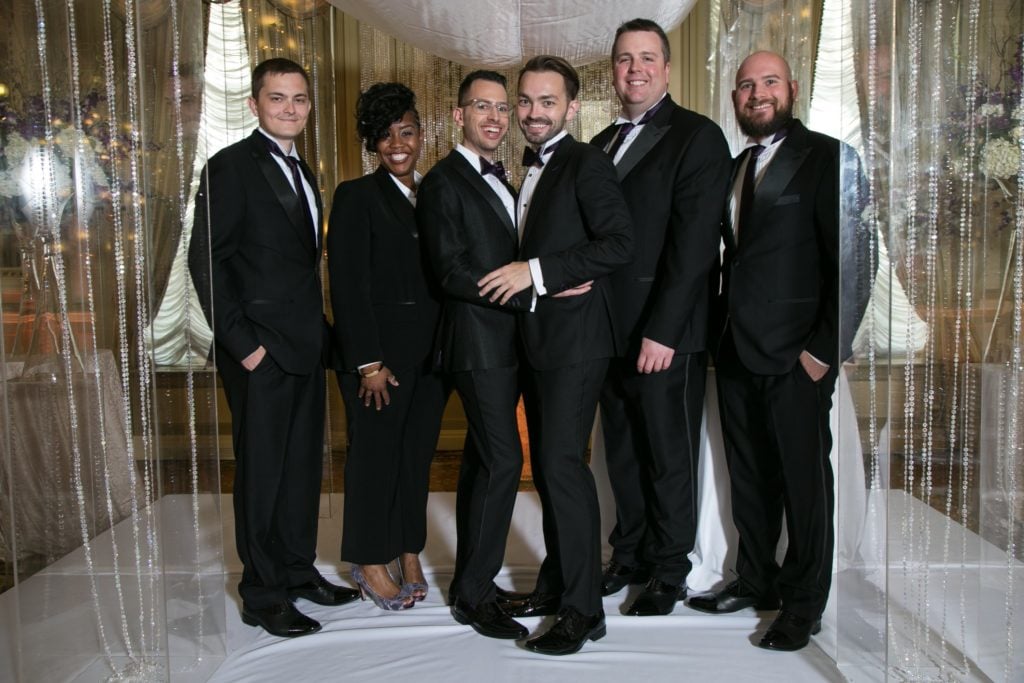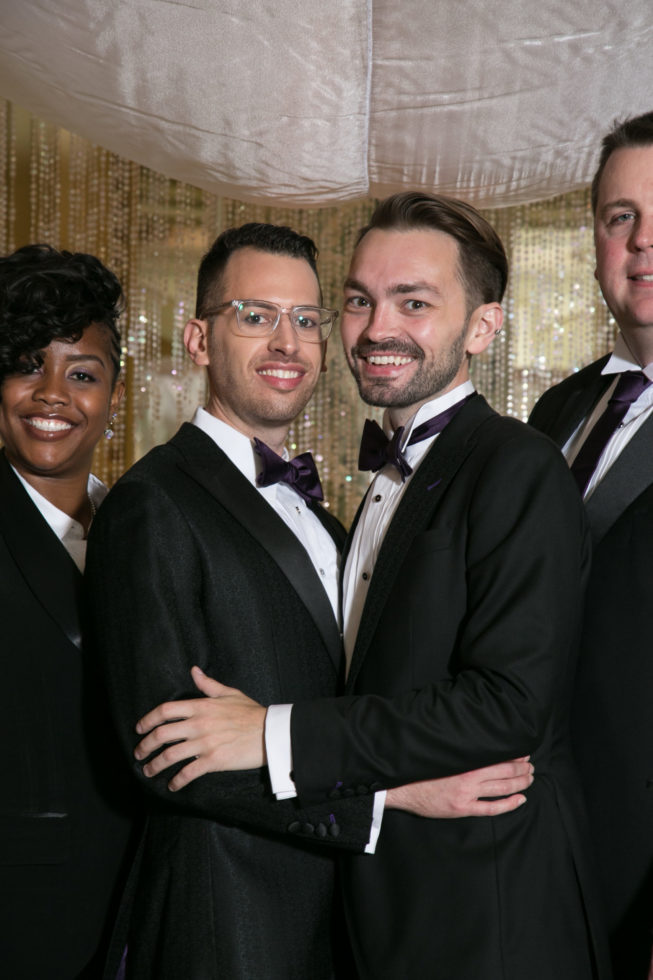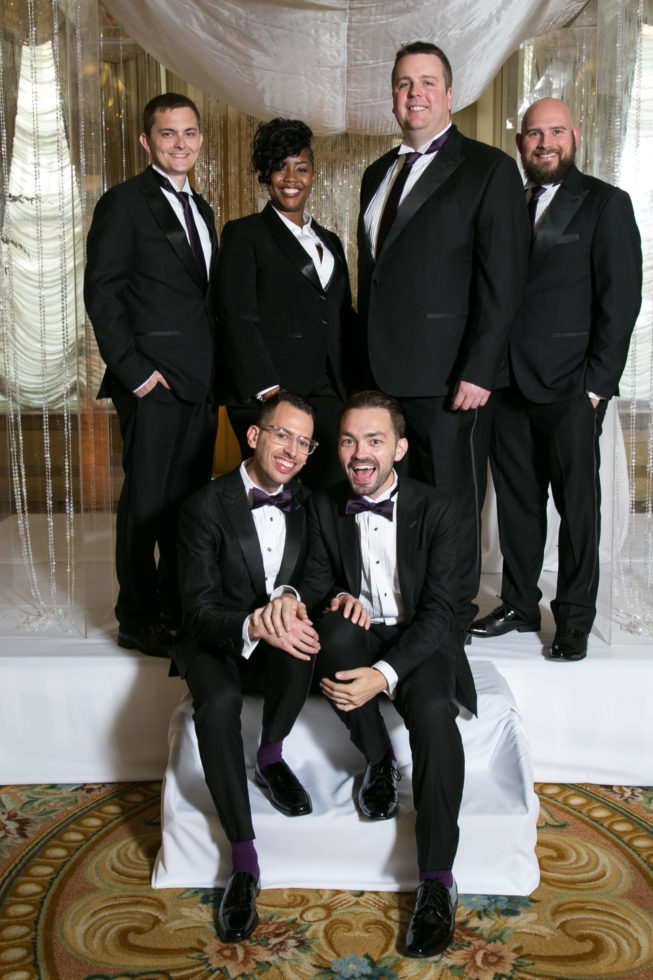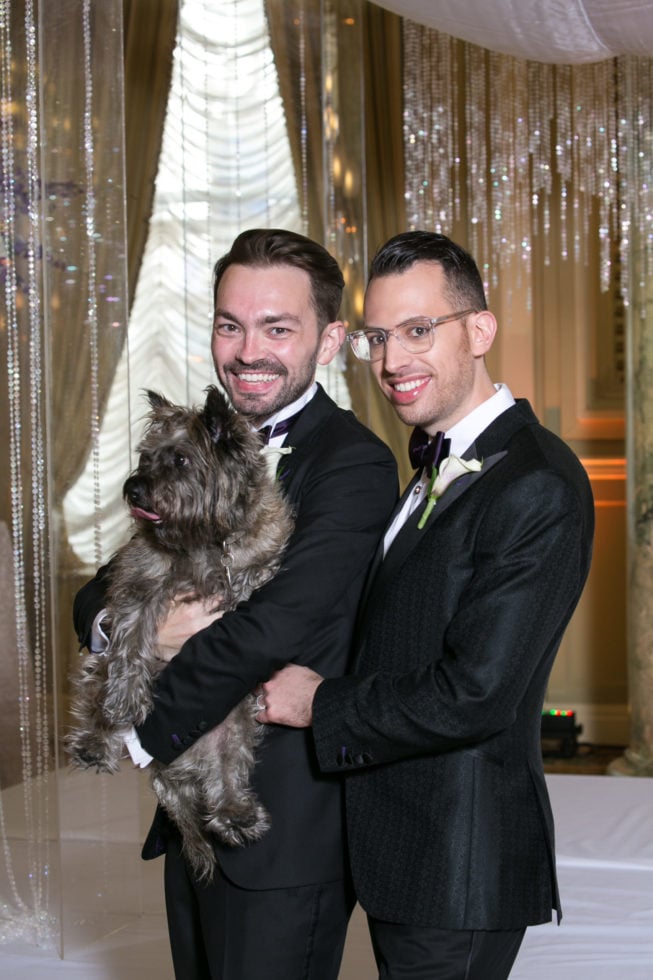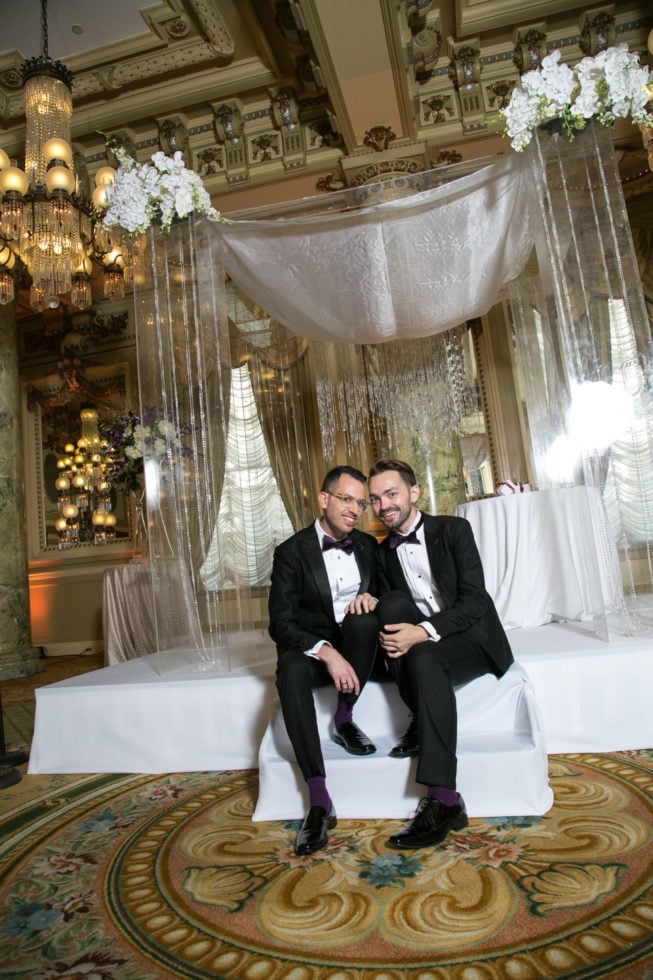 Both of the grooms had their quirks from the start. Michael didn't understand why Joshua didn't reply to his online messages right away, but he soon learned about Joshua's early bedtimes. On their first date, Michael zoomed past Joshua to wash his hands after getting off the metro—it was flu season after all.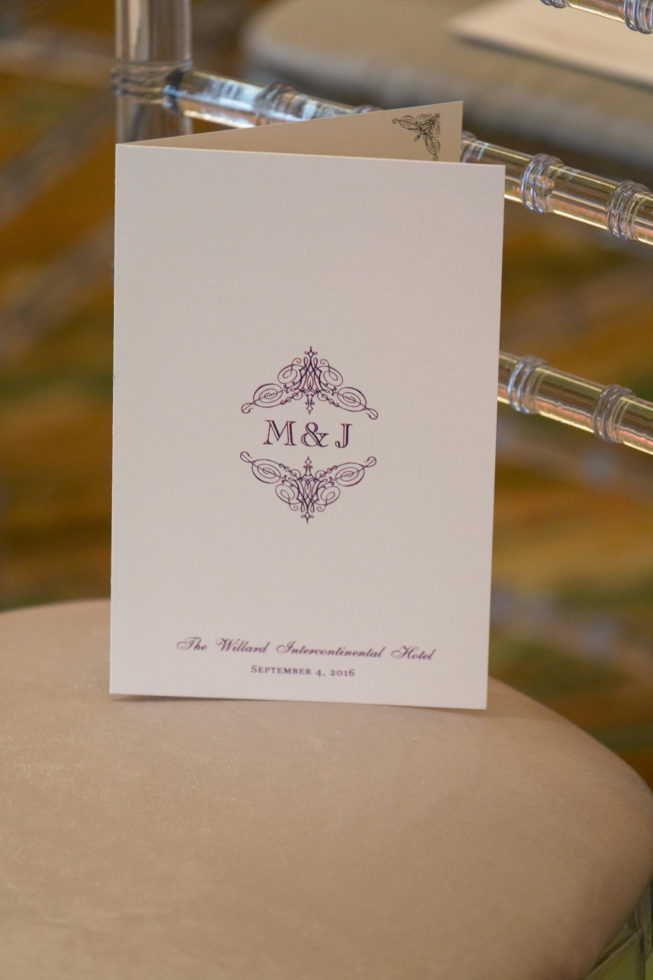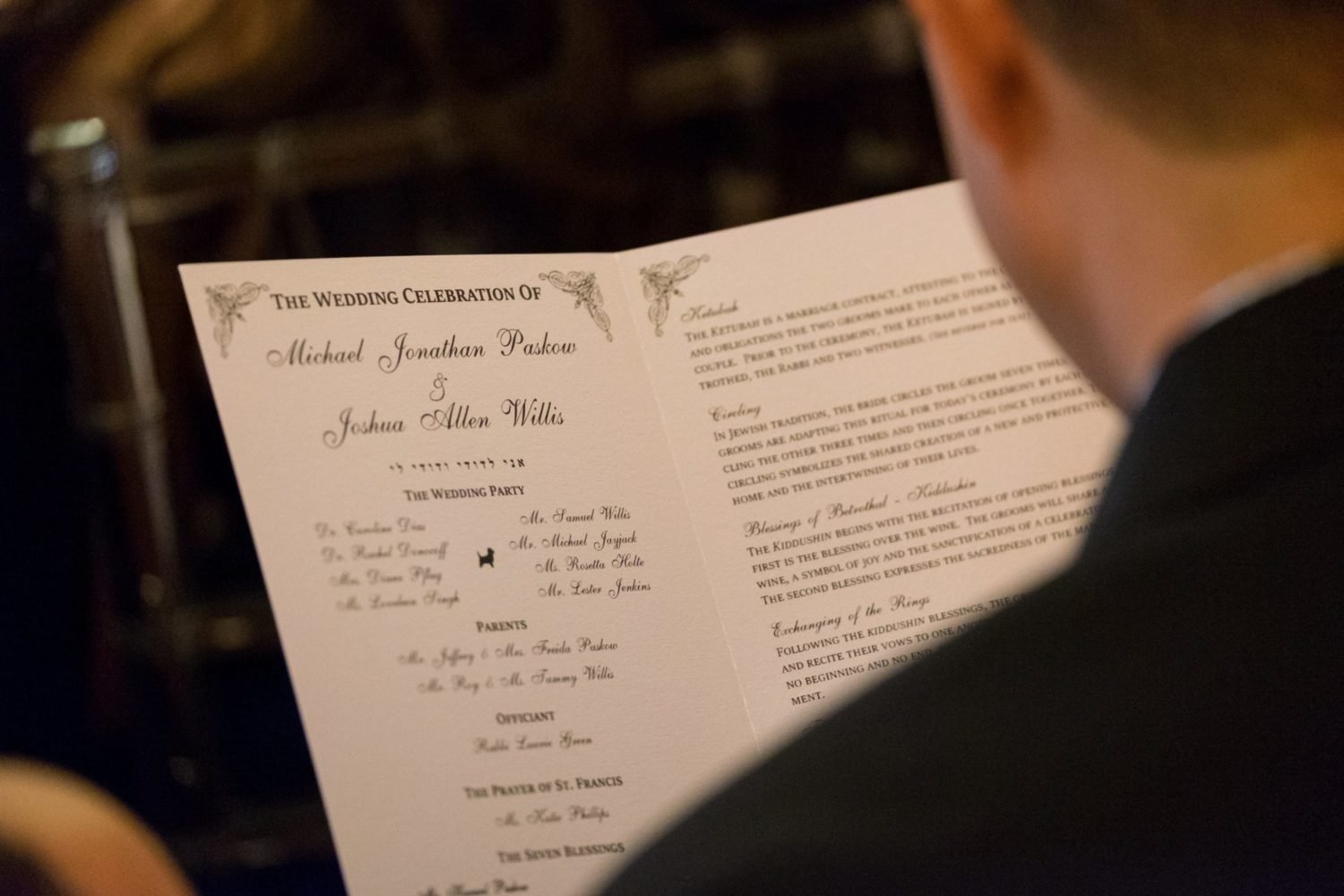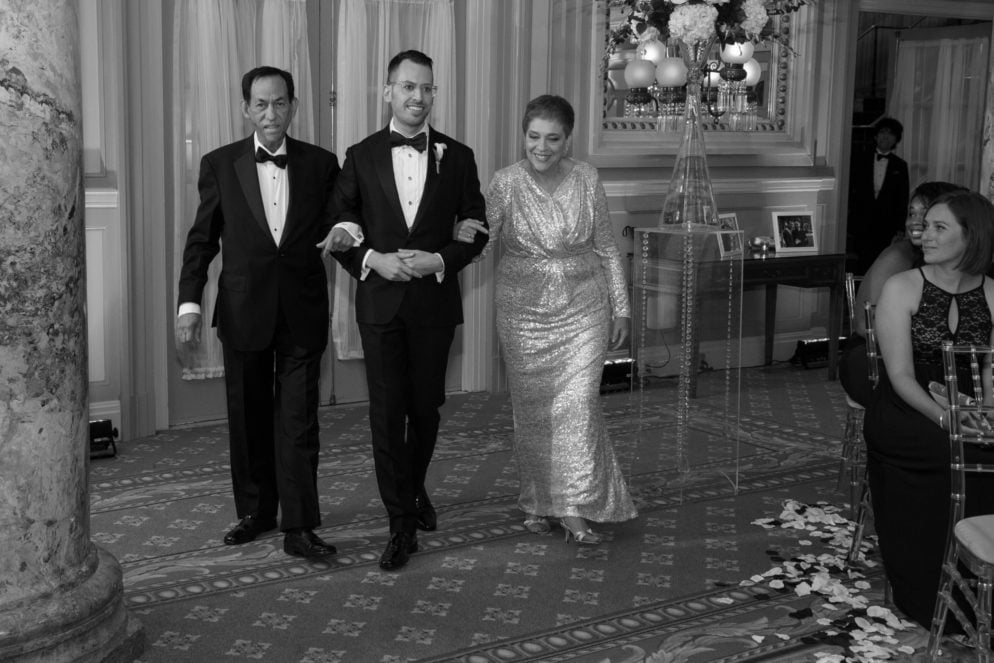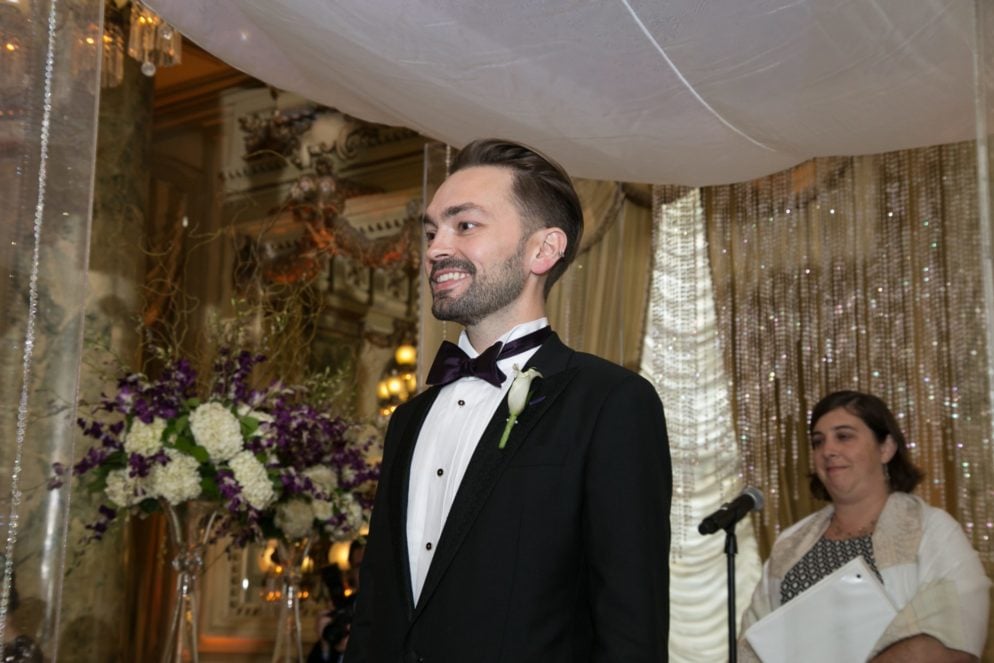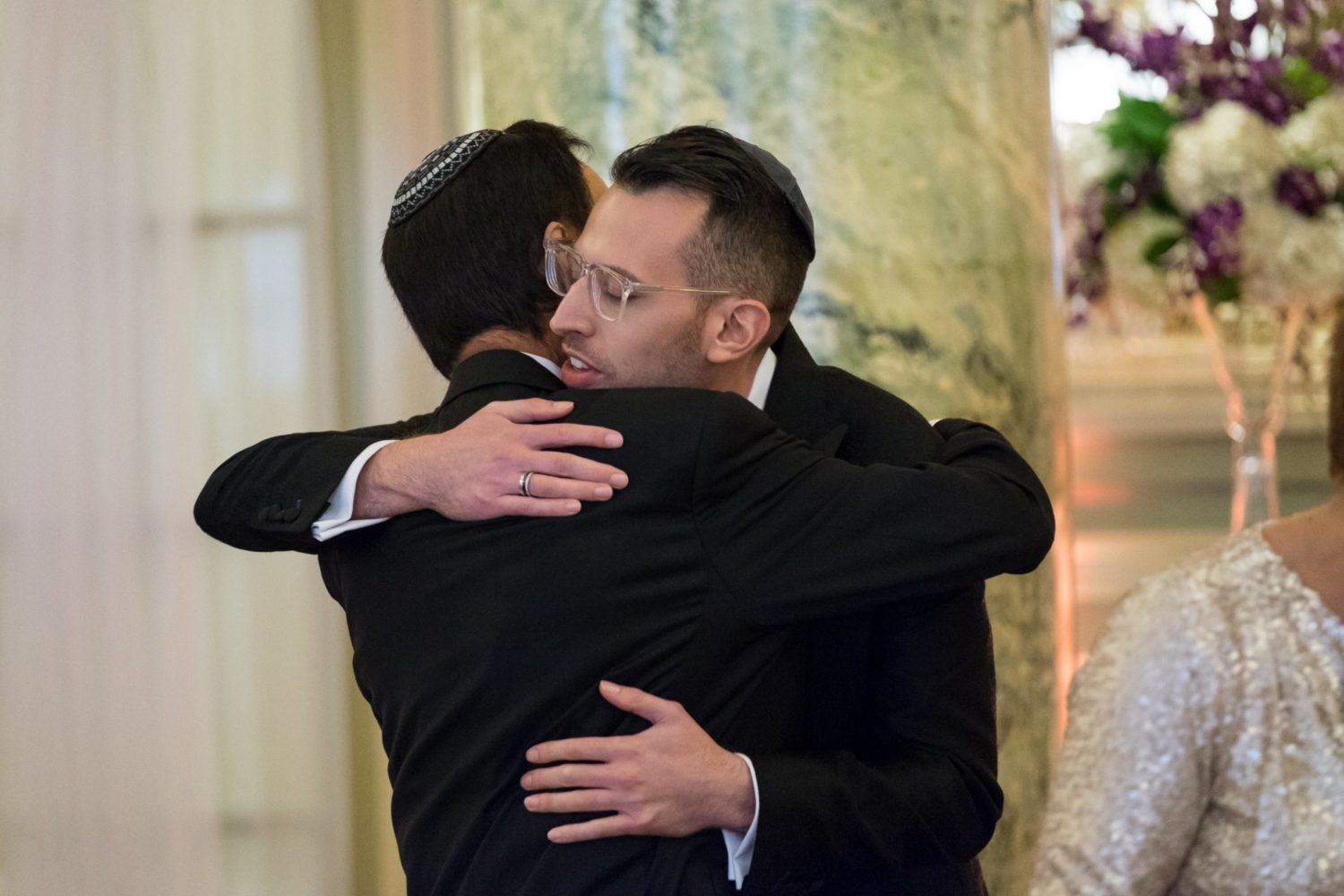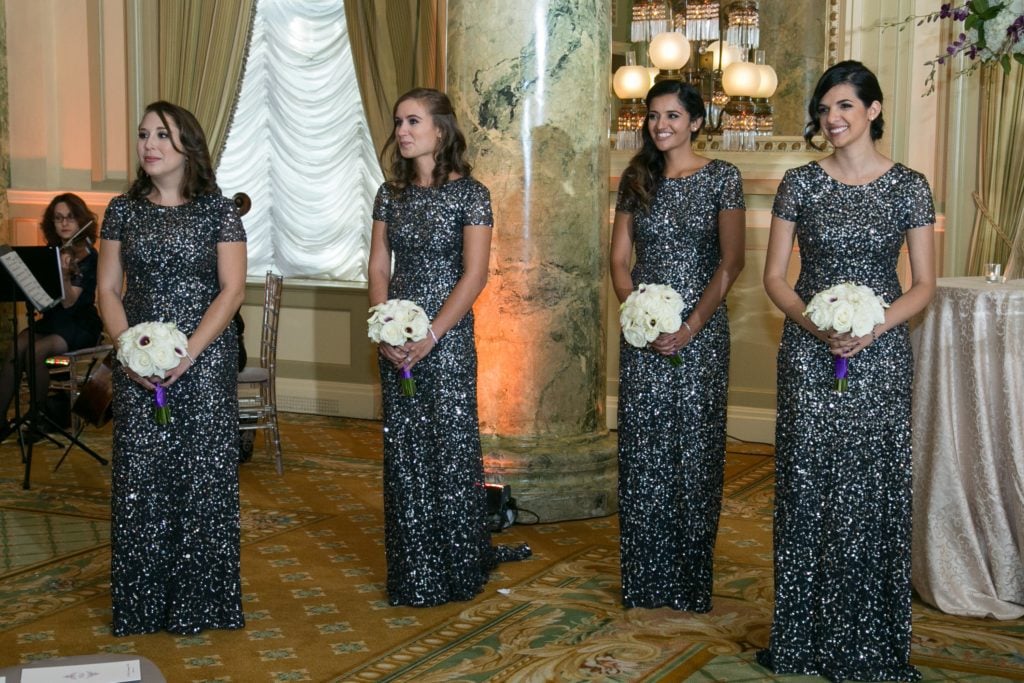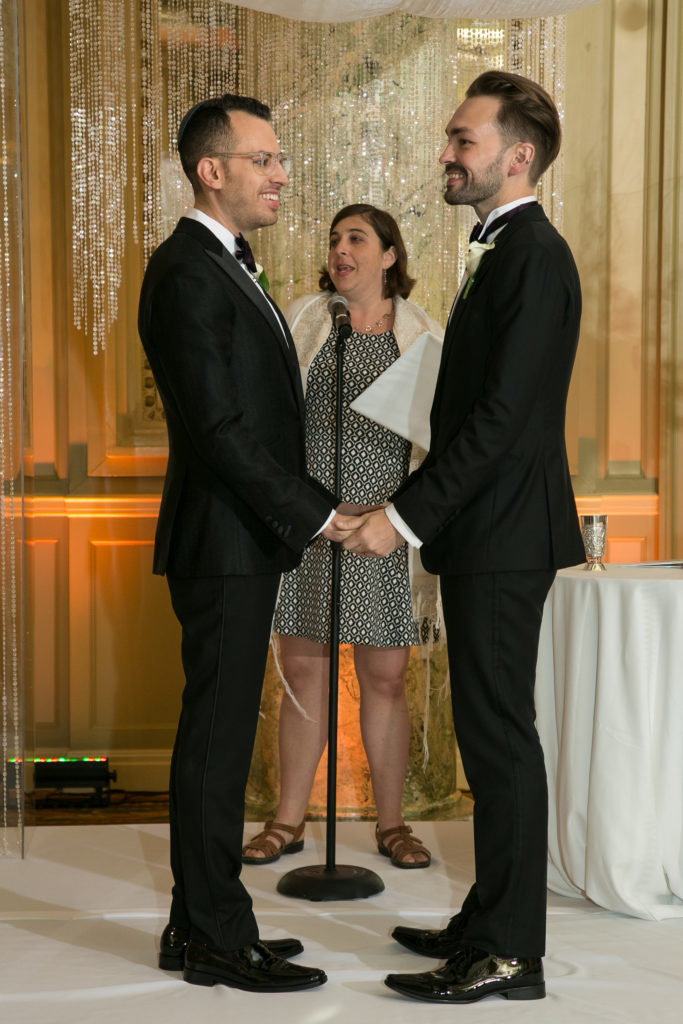 None of that mattered, though, and five-and-a-half years later Joshua led Michael to the courtyard at Palmer Alley where he pulled out a little red Cartier box and proposed under the stick-sculpted reindeer.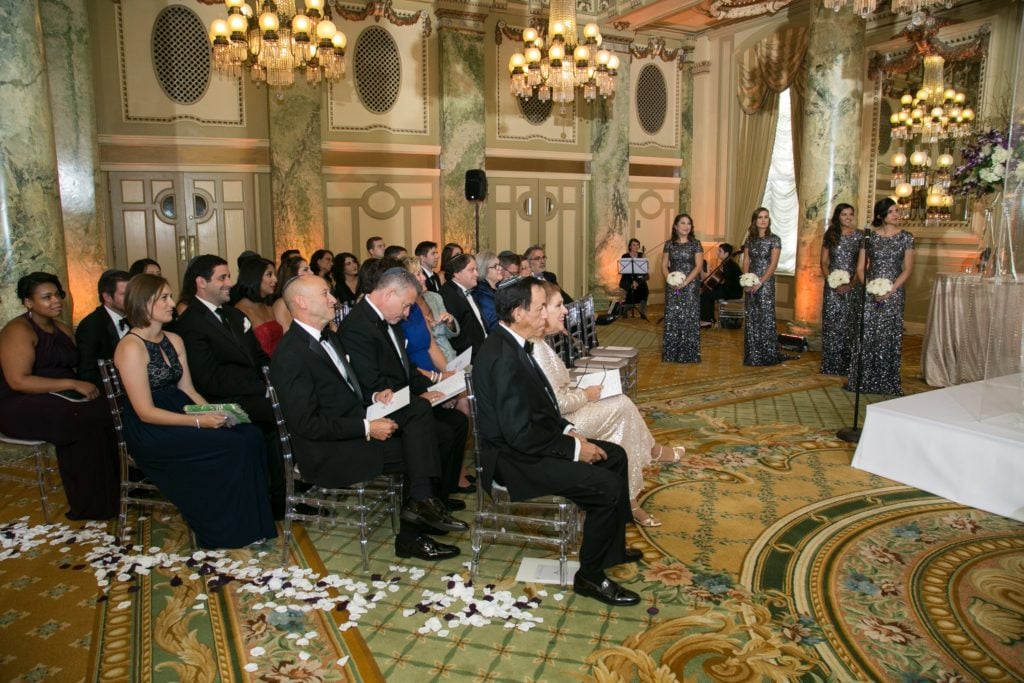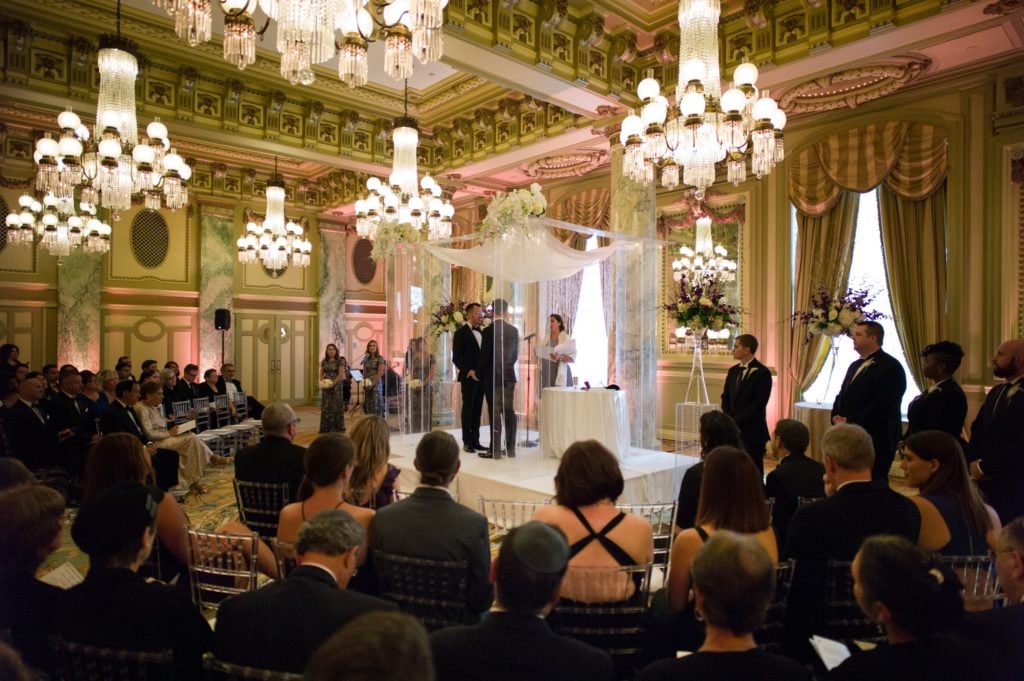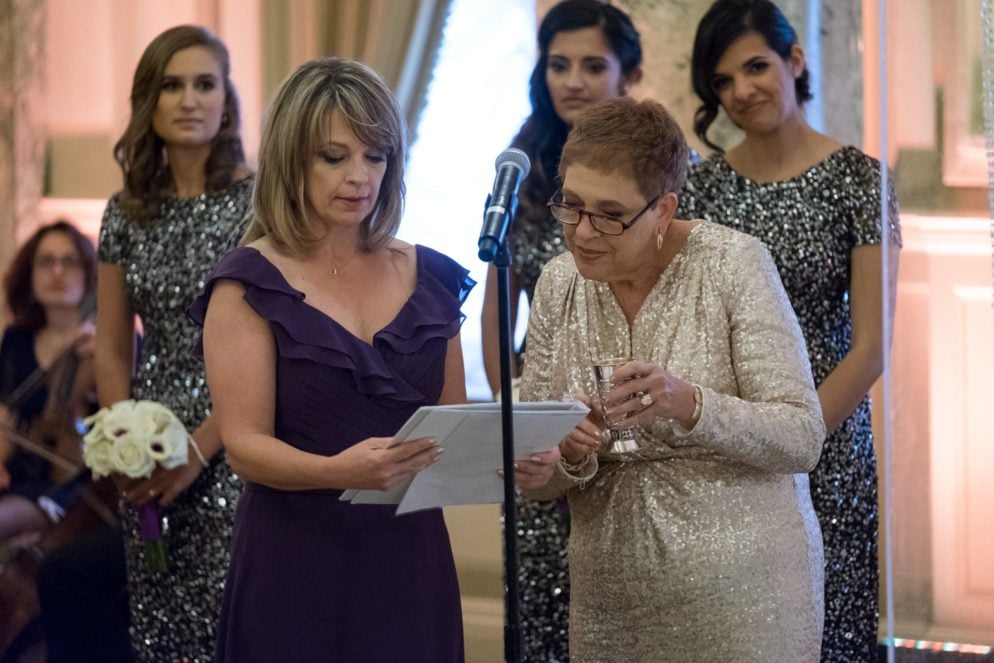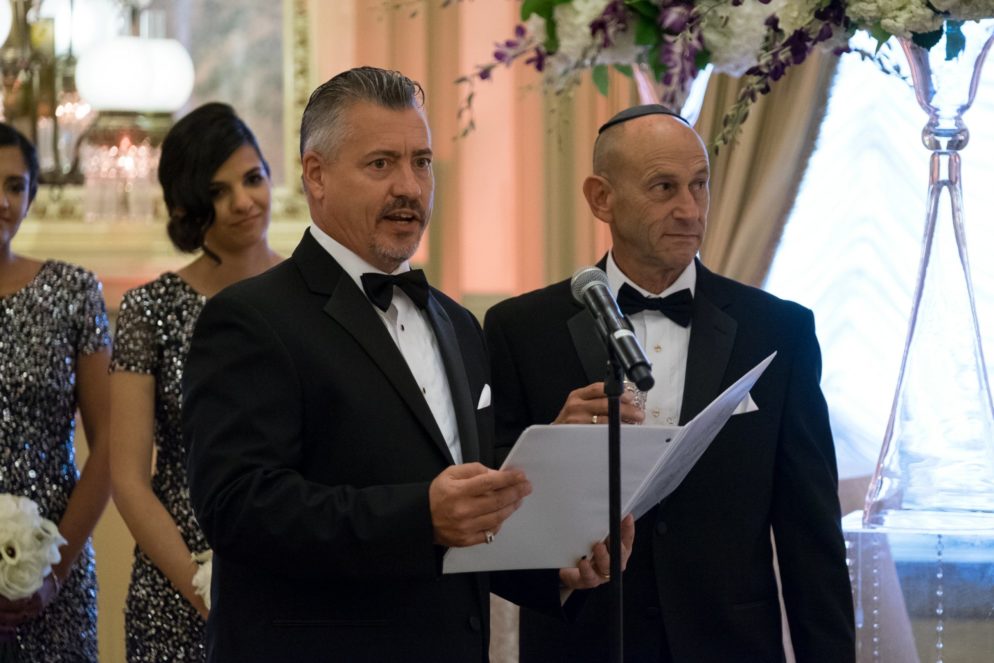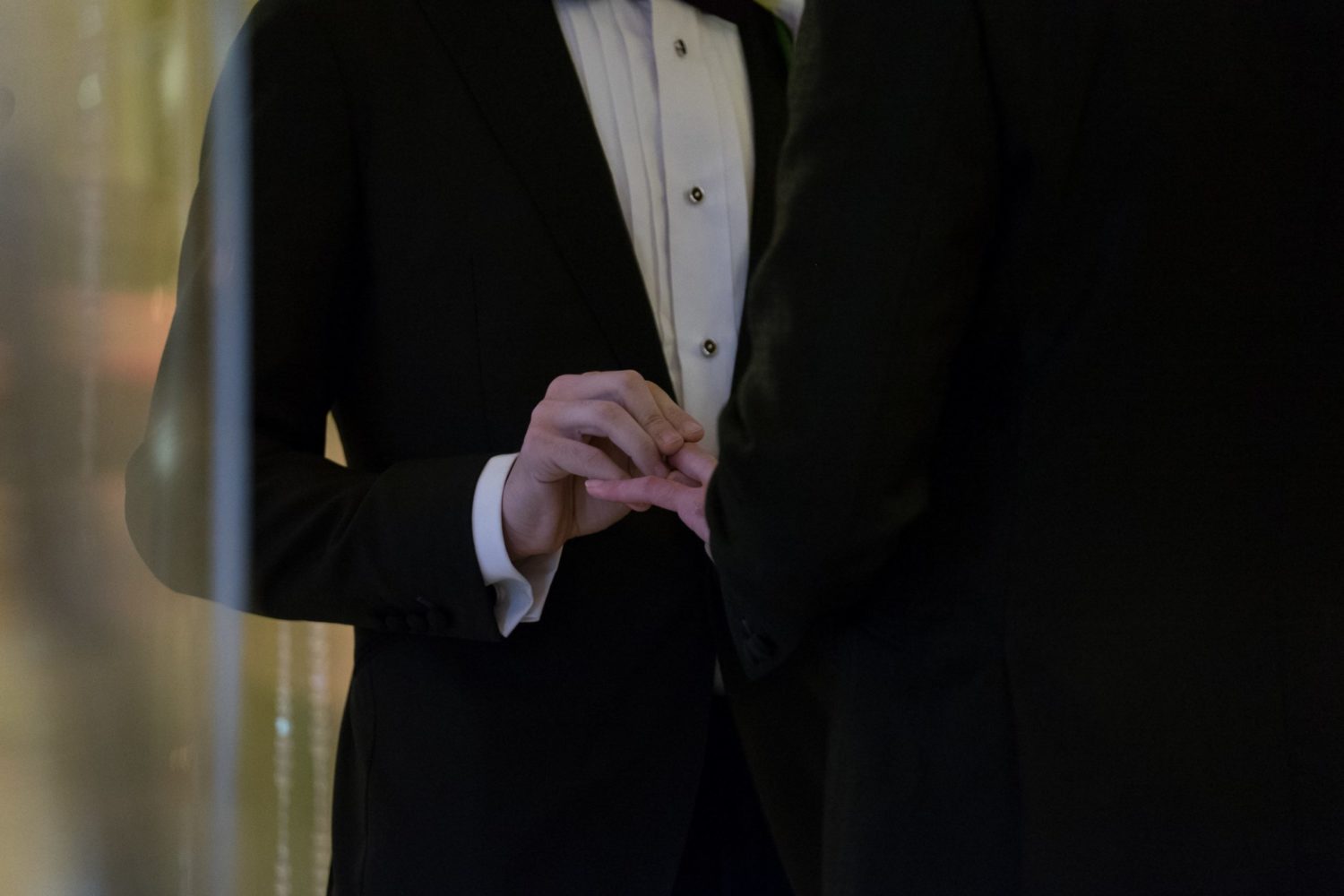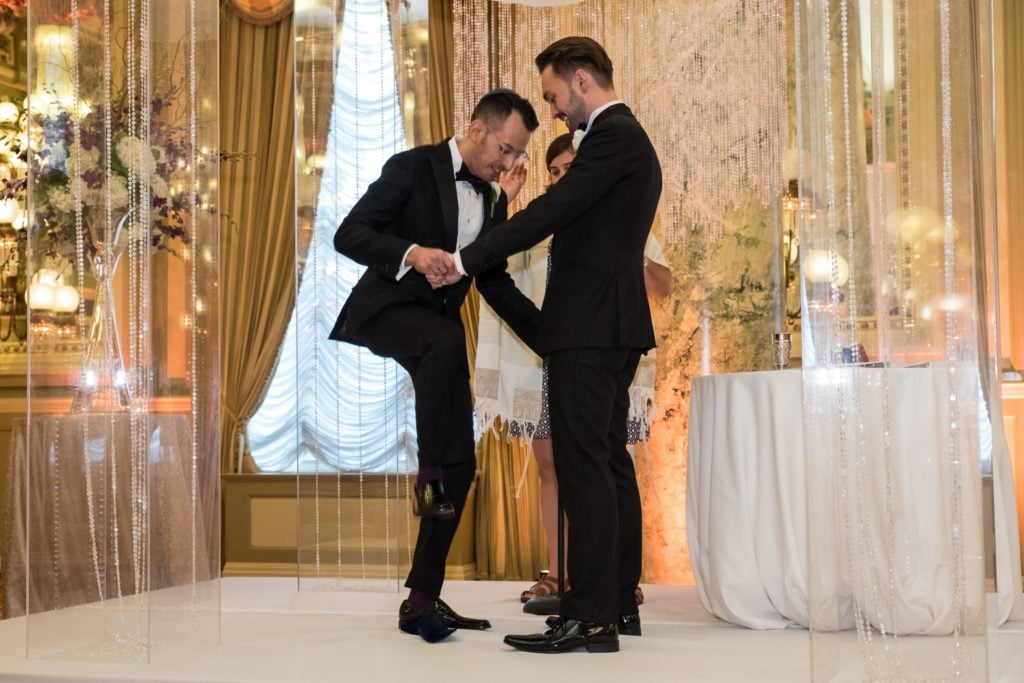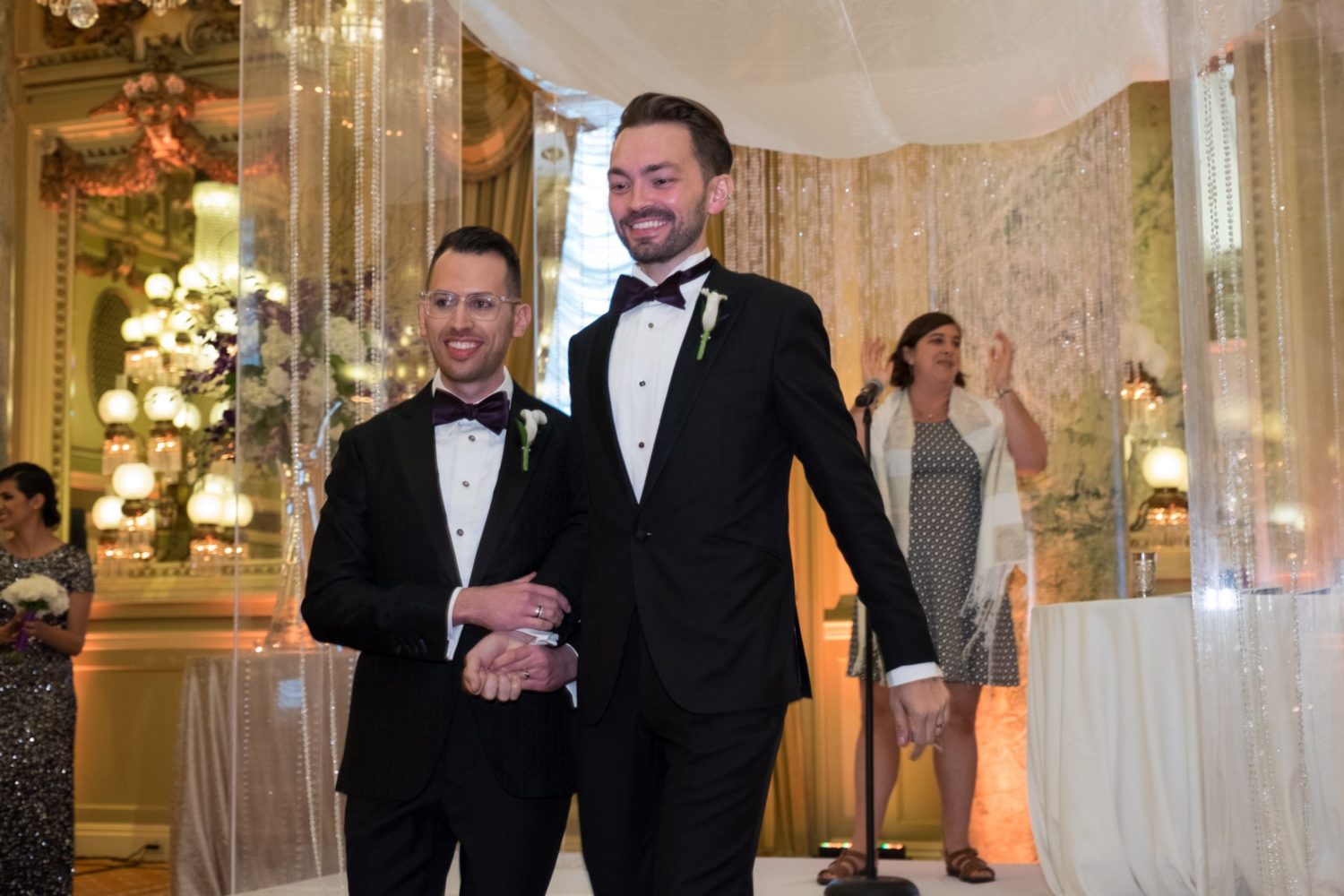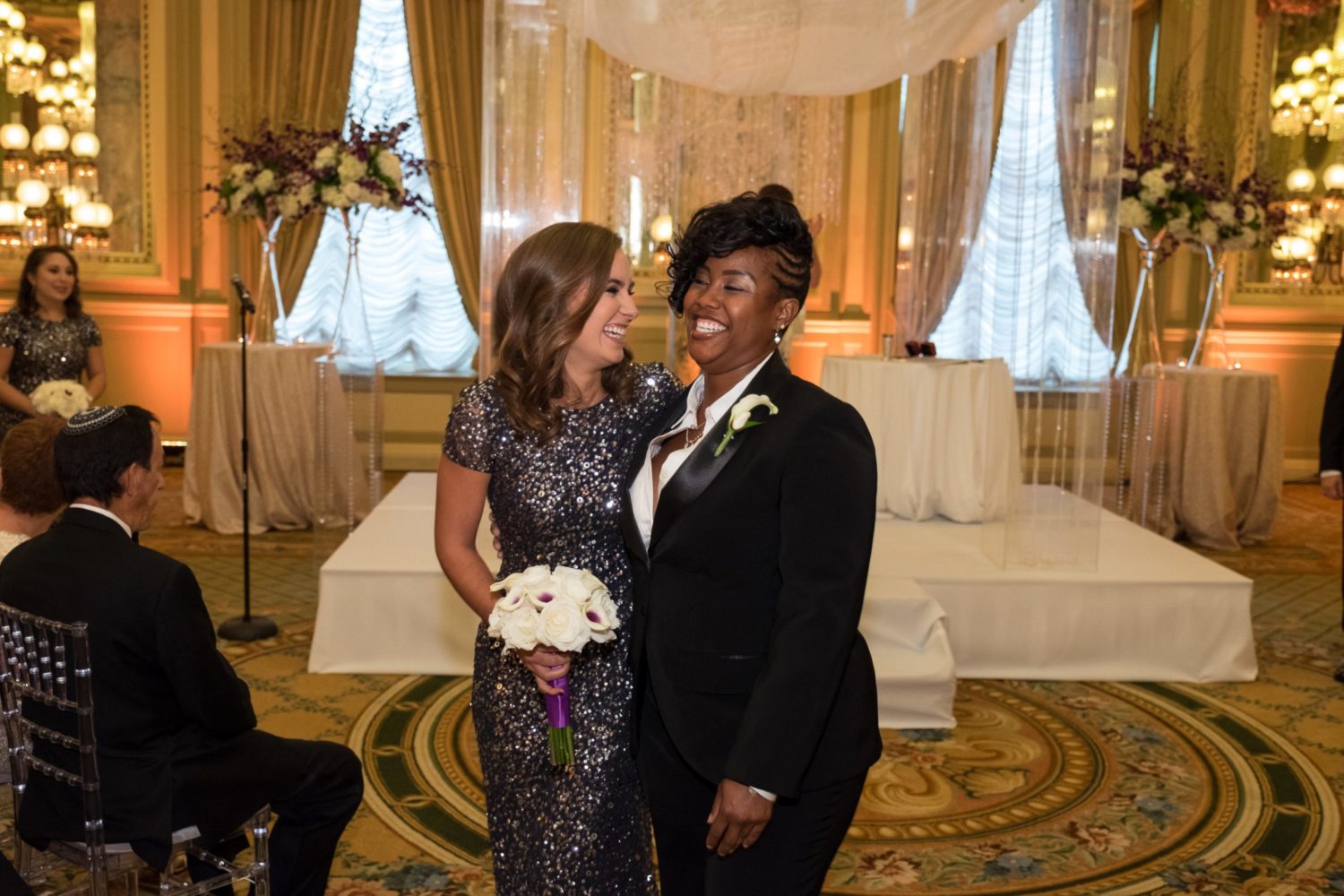 Eighteen months later, the couple tied the knot under an acrylic chuppah at the Willard InterContinental Hotel in September.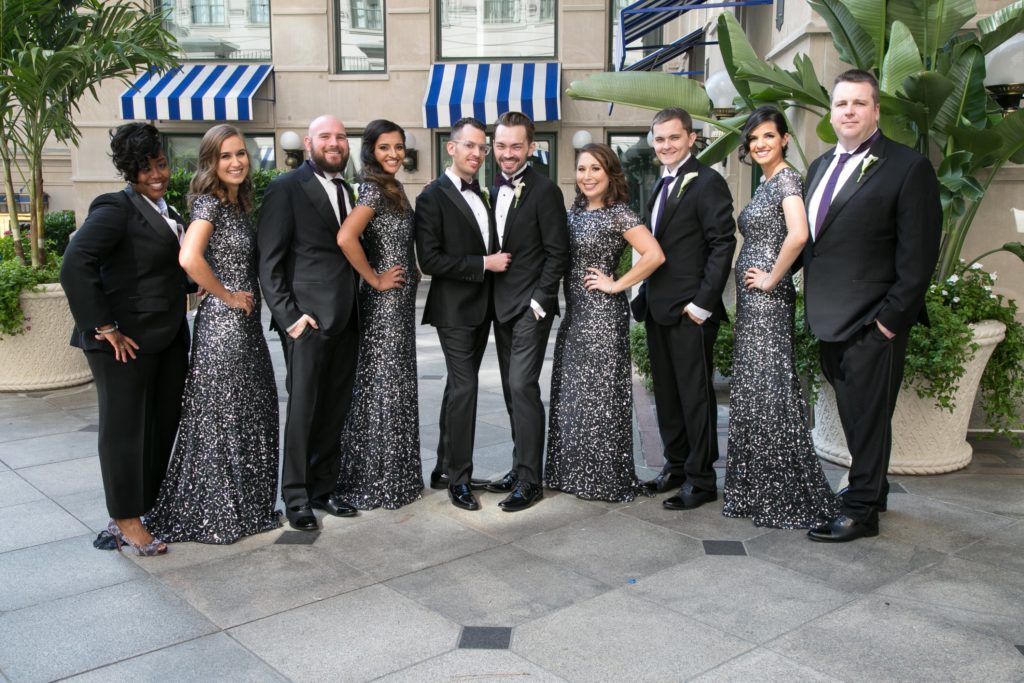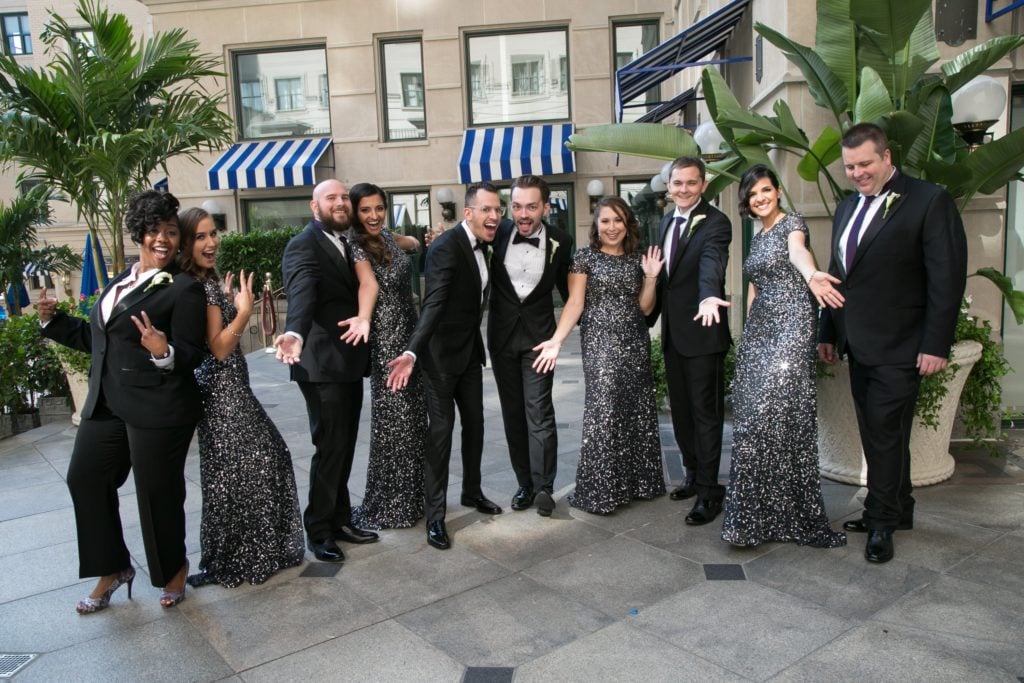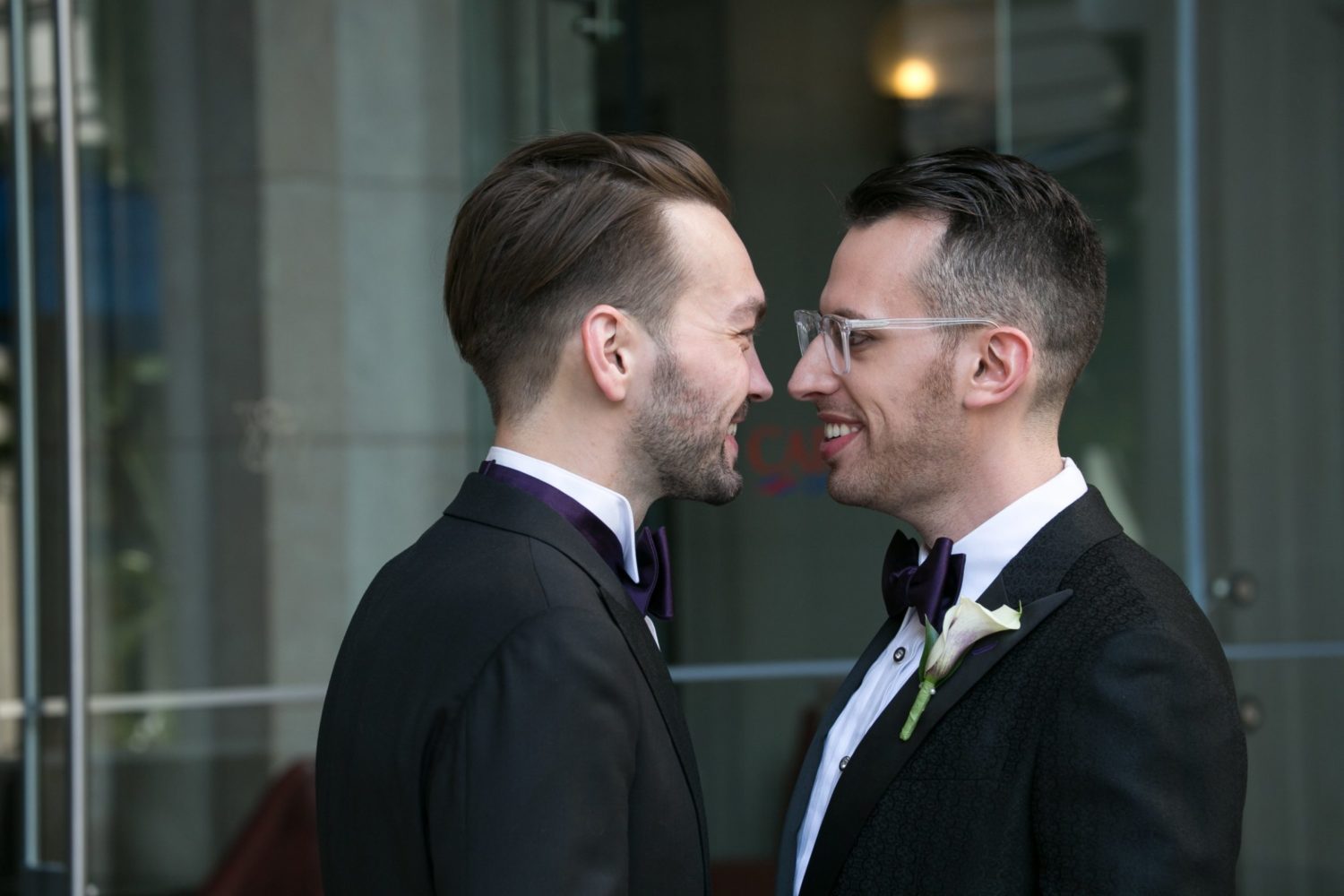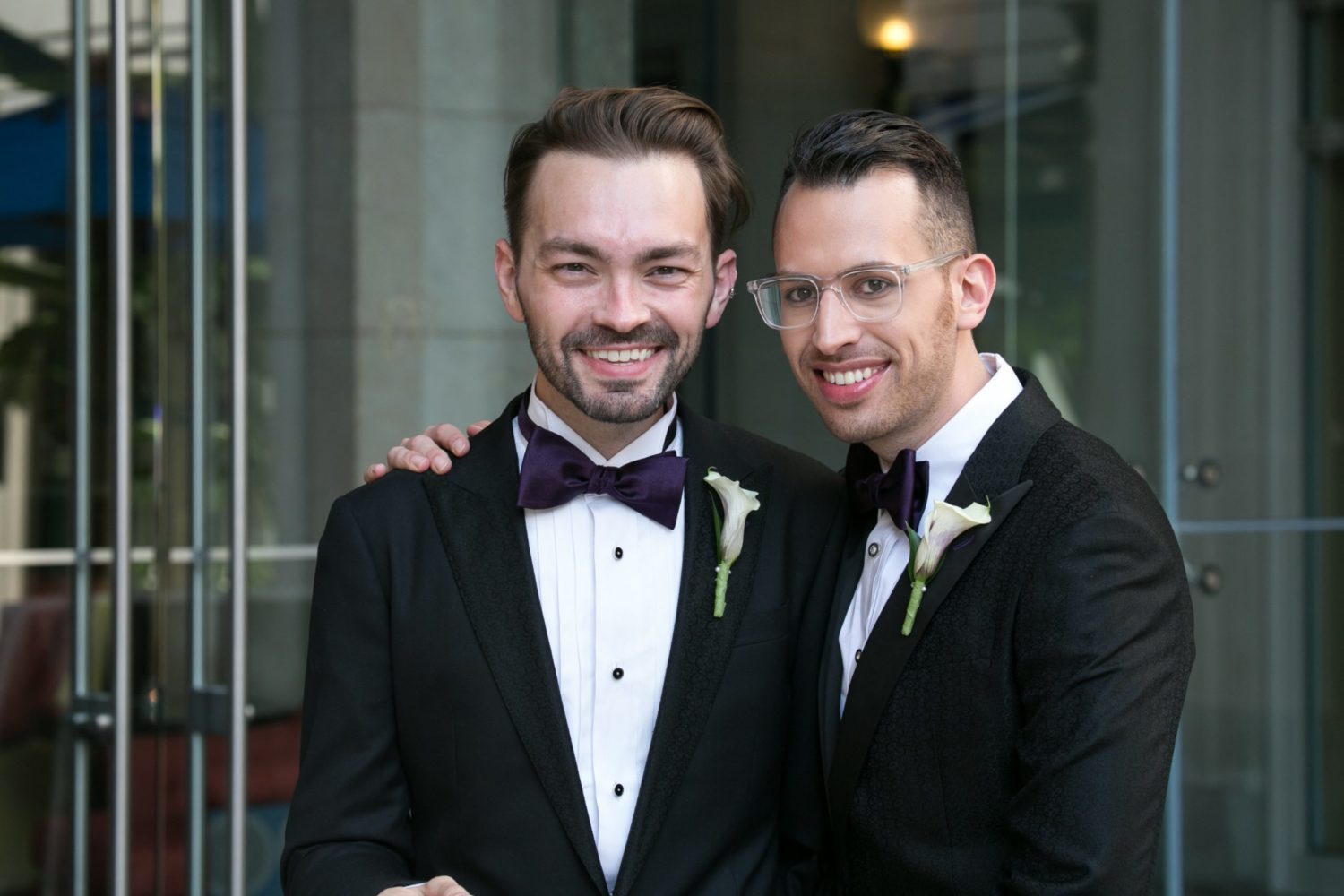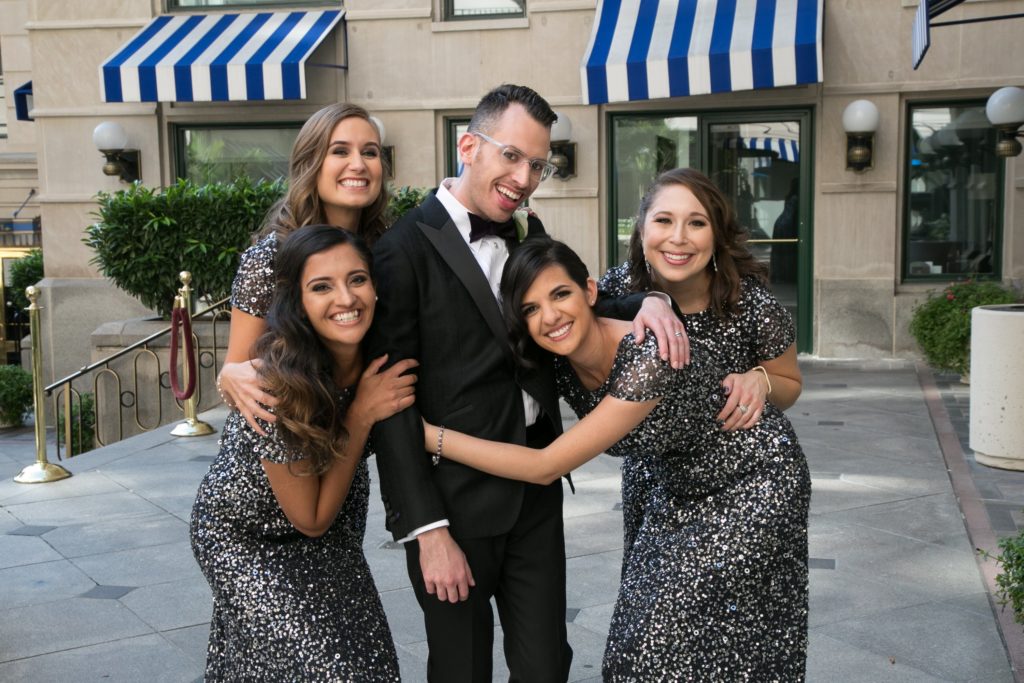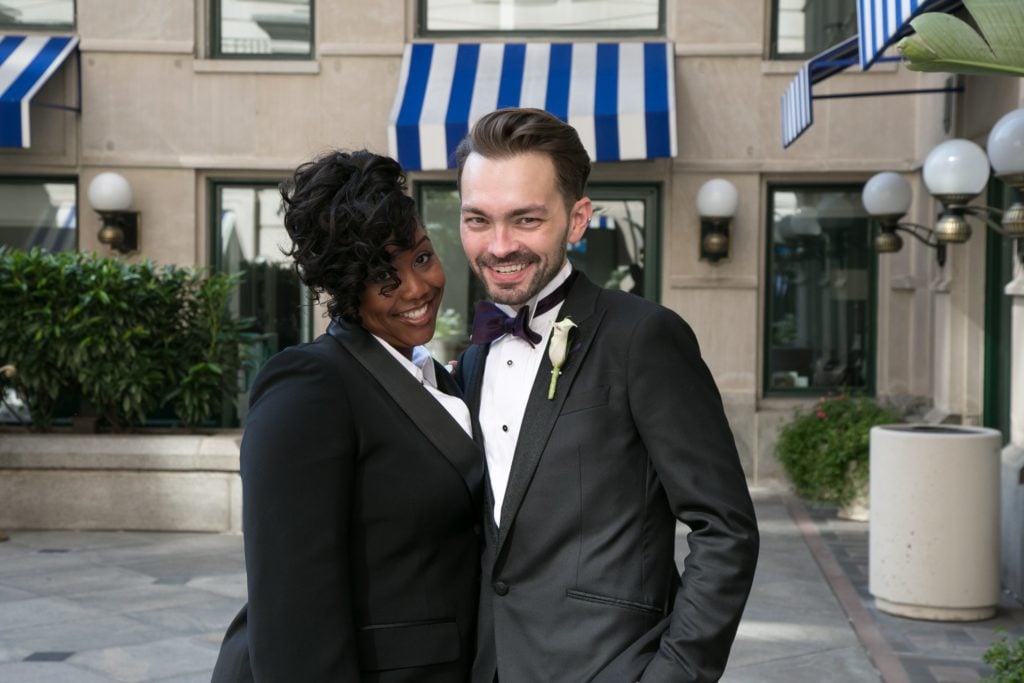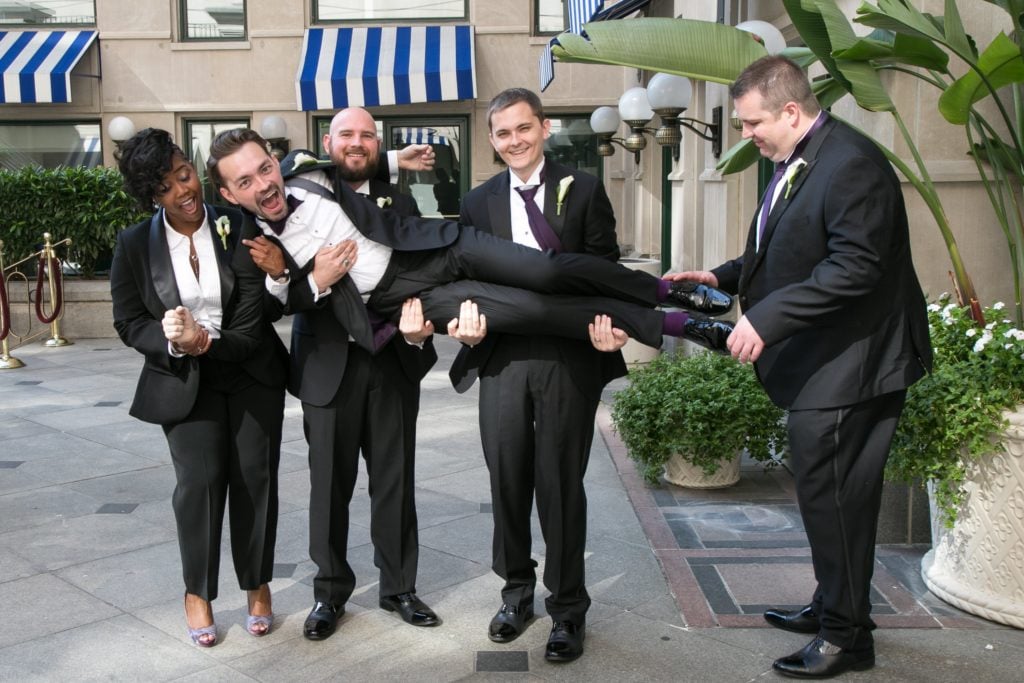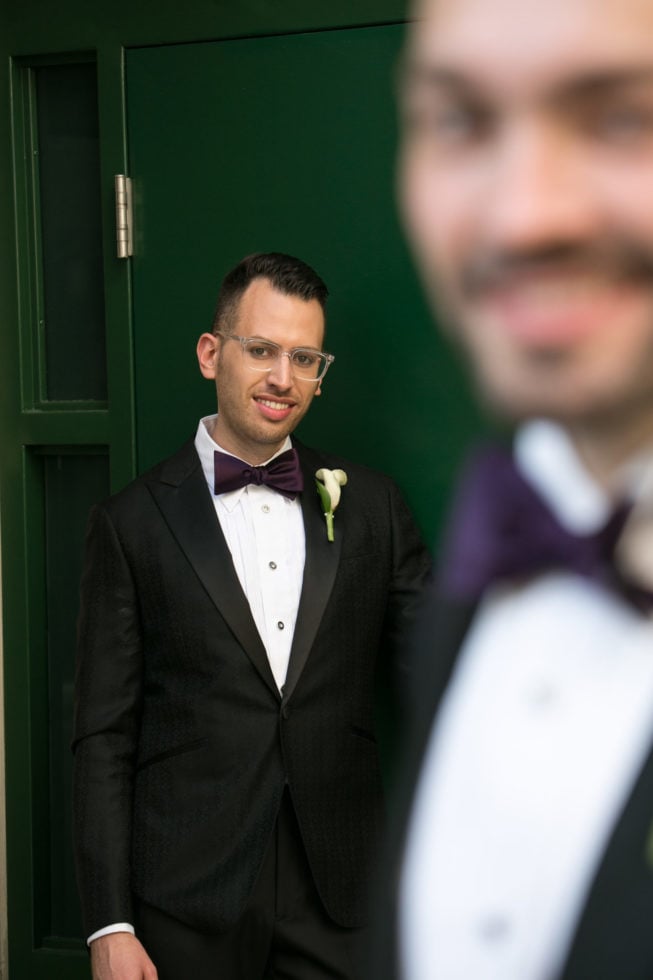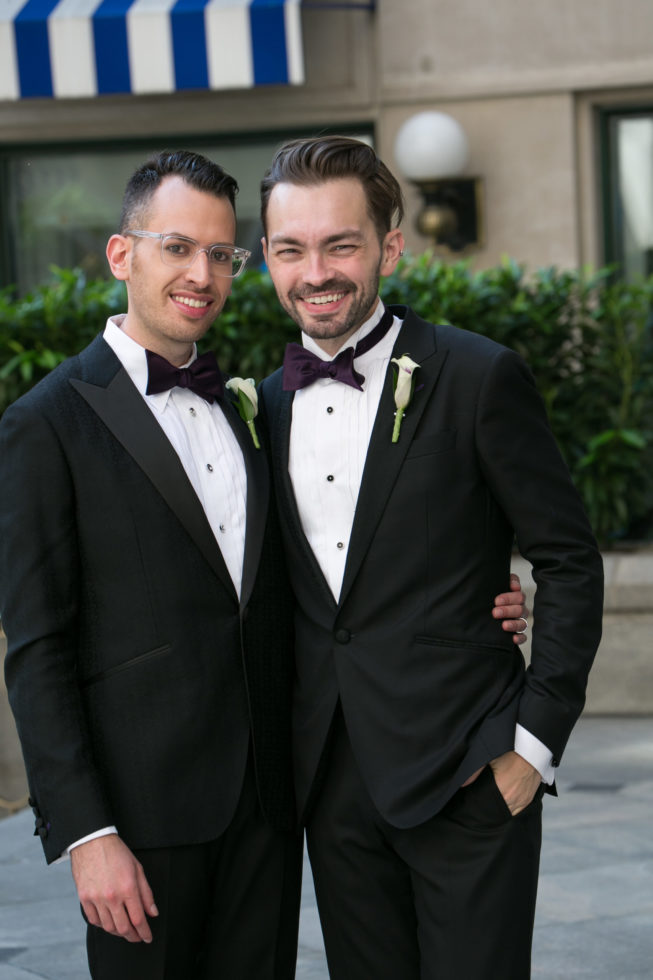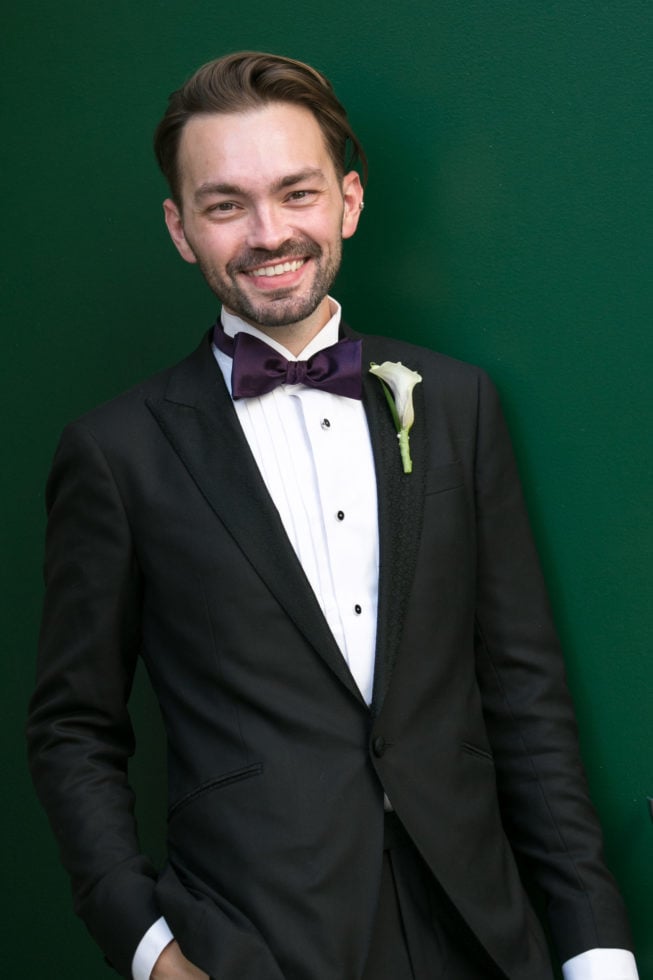 "I loved the acrylic chuppah, which provided an unobstructed view of the ceremony to all of our guests," Michael says. Joshua quite enjoyed reception later, which, he reminisces, turned into an all-night dance party (including a 22-minute horah dance!) "No one had to do any extra cardio that day," he says.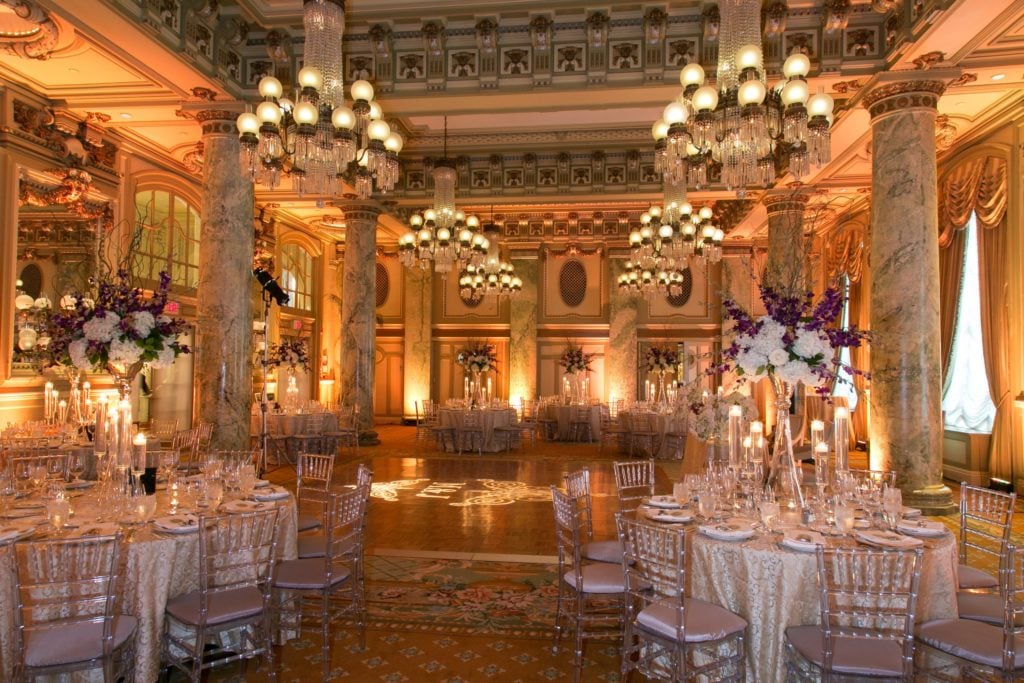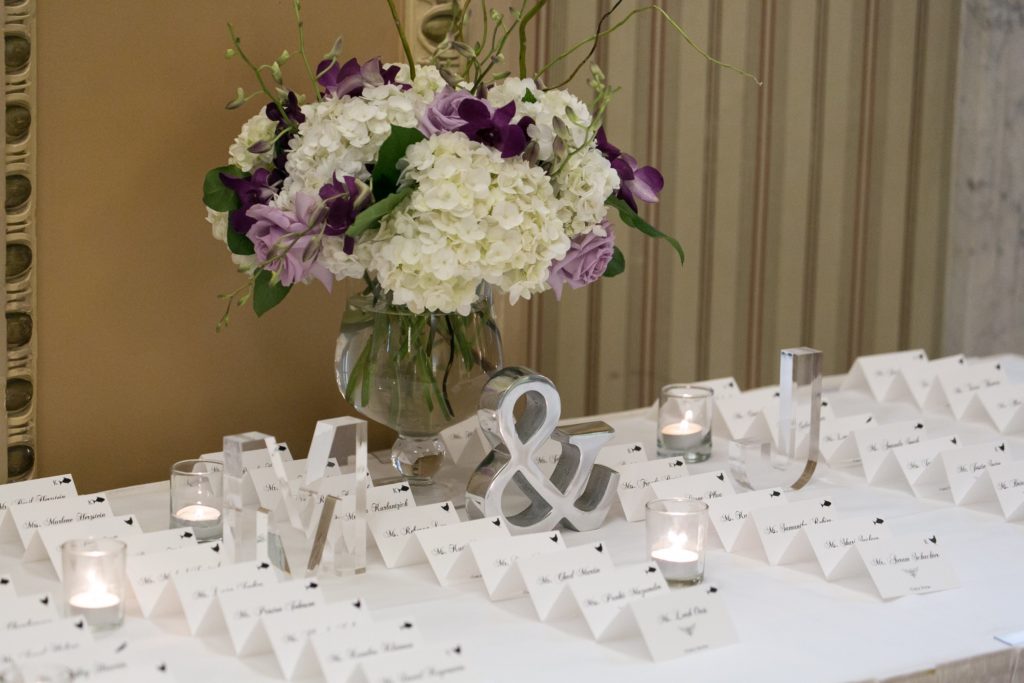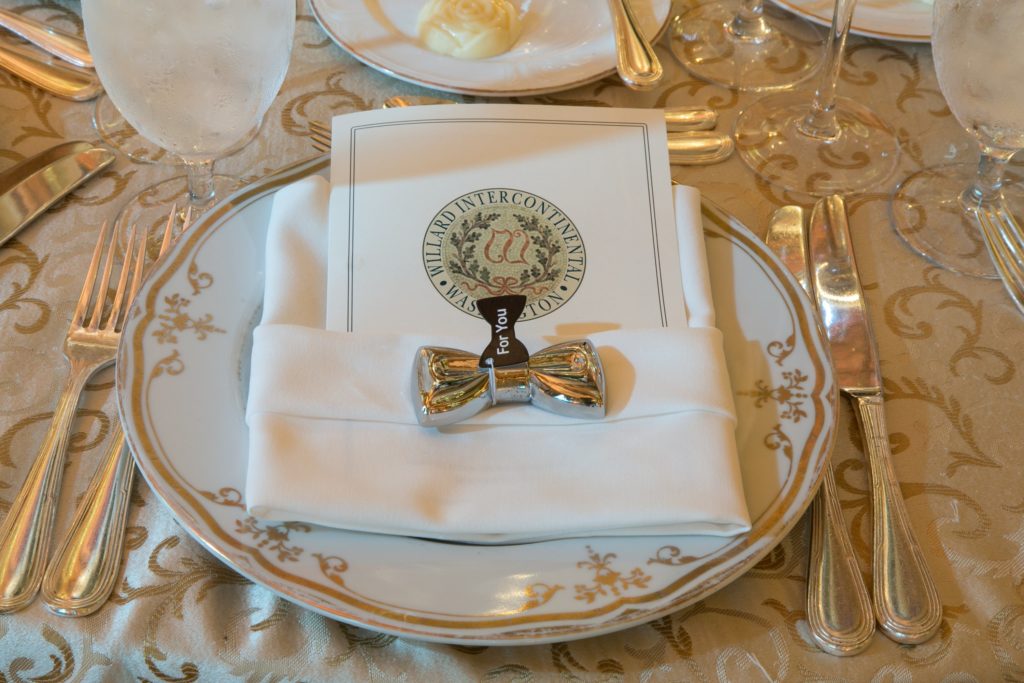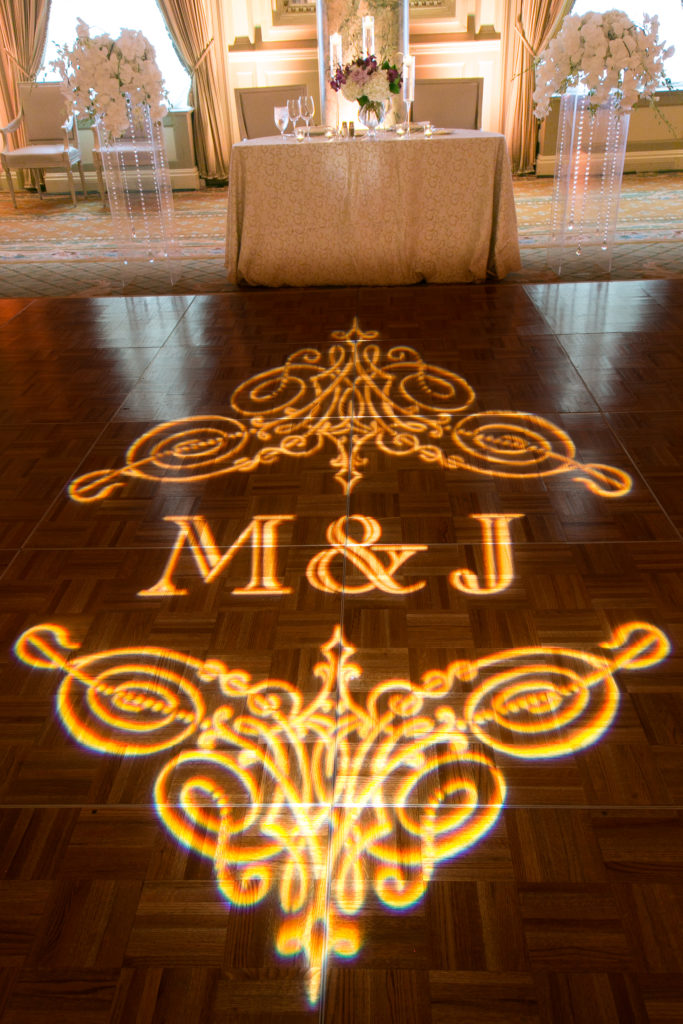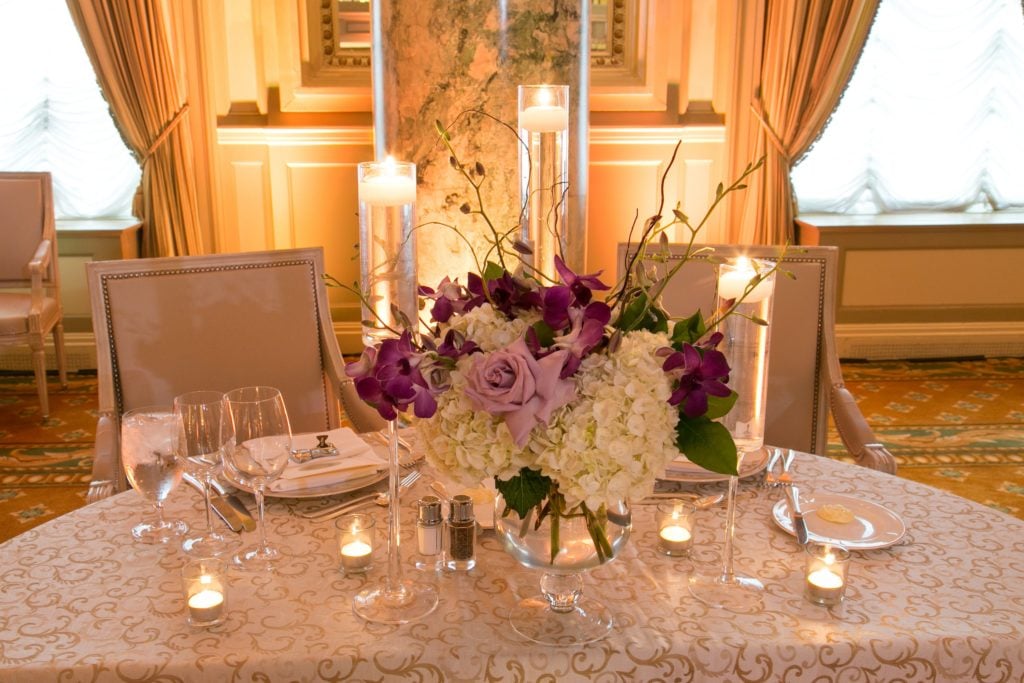 The Willard Crystal Room didn't need much sprucing up, given its stately columns and crystal chandeliers; however, DaVinci Florist added floral arrangements, consisting of Picasso Calla Lilies, white roses and hydrangeas, as well as custom lighting to make it truly magical. This was on top of the amazing food the guests were served, including Fig & Caramelized Onion Tarts and Fontina-stuffed Risotto Balls at the cocktail hour and an assortment of macarons, lemon bars and chocolate mousse for dessert after a plated dinner.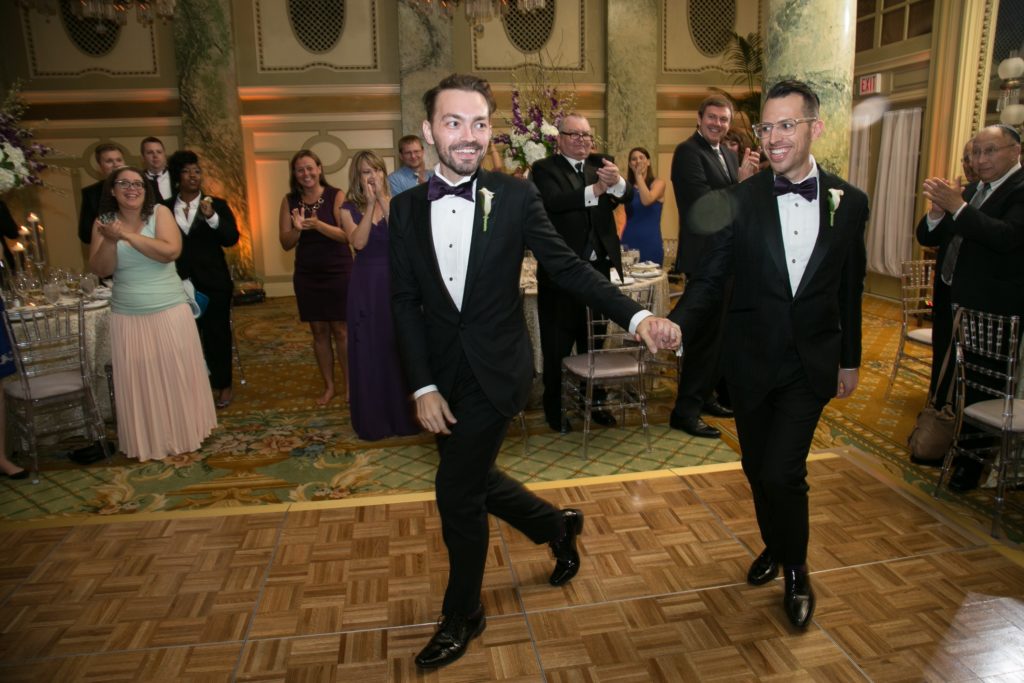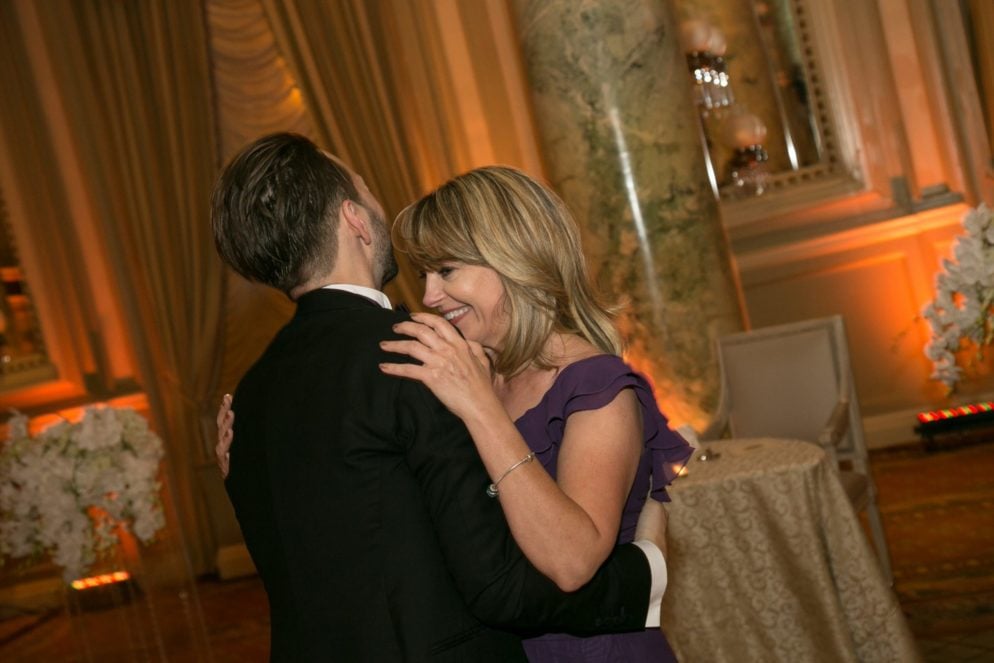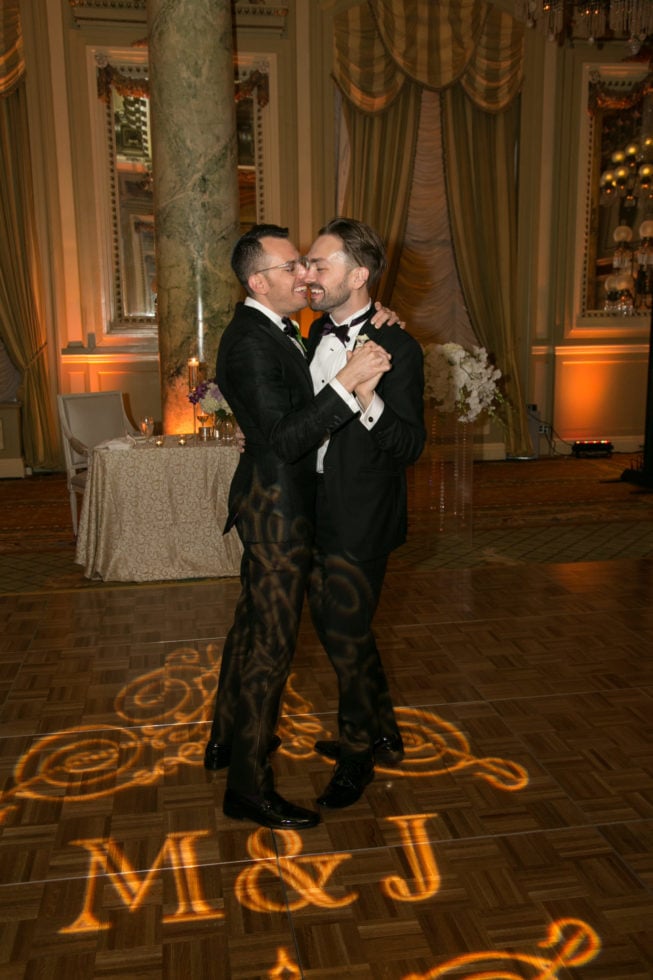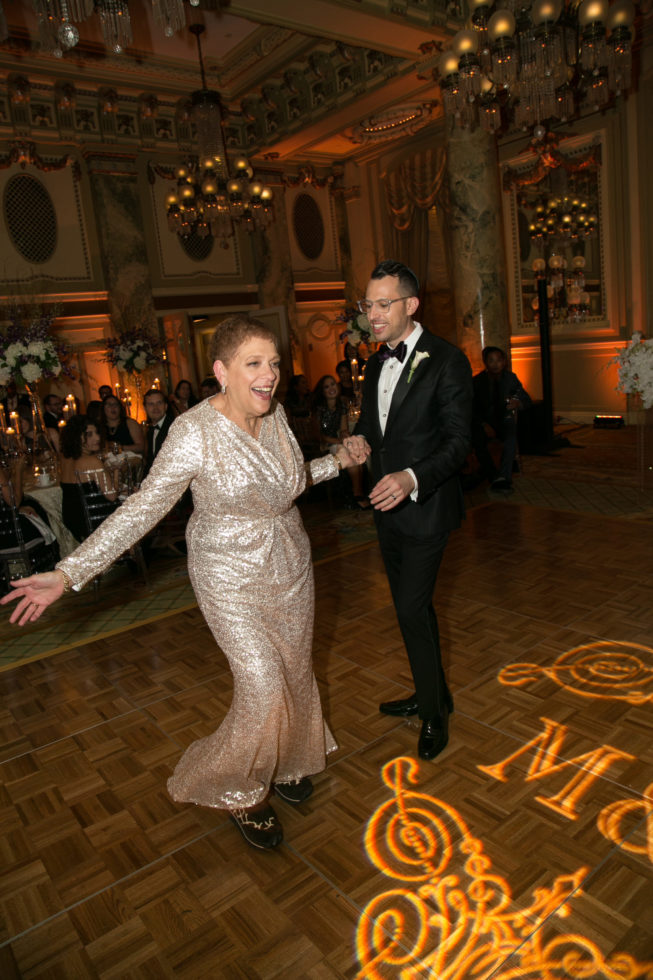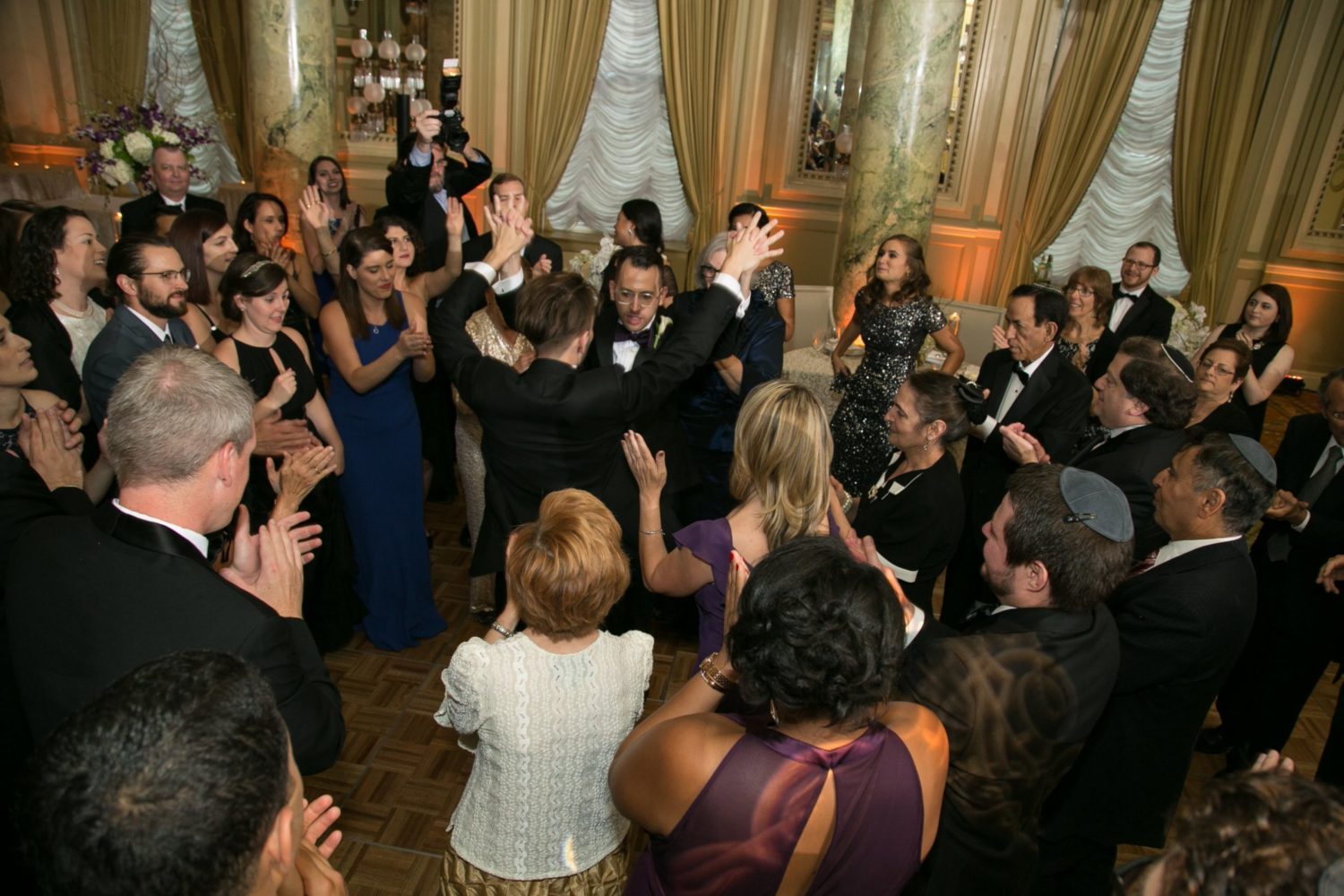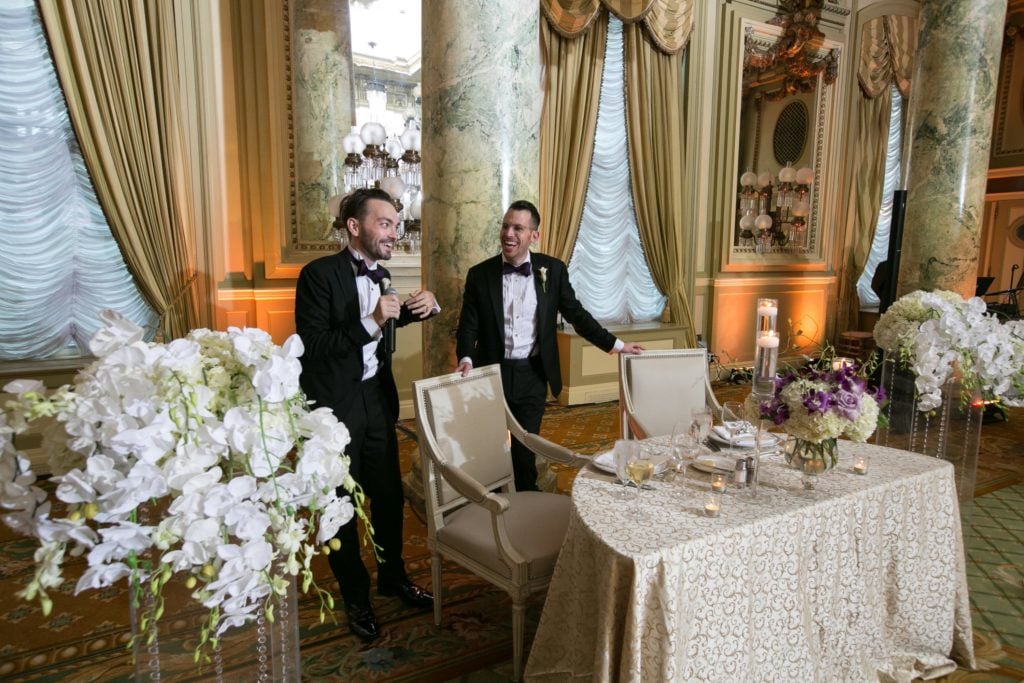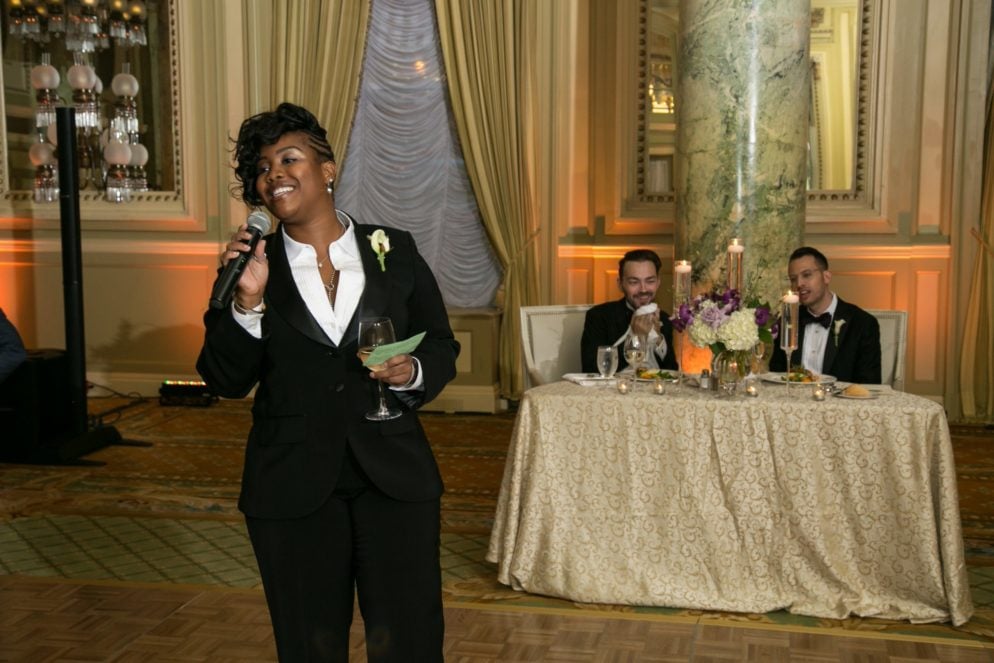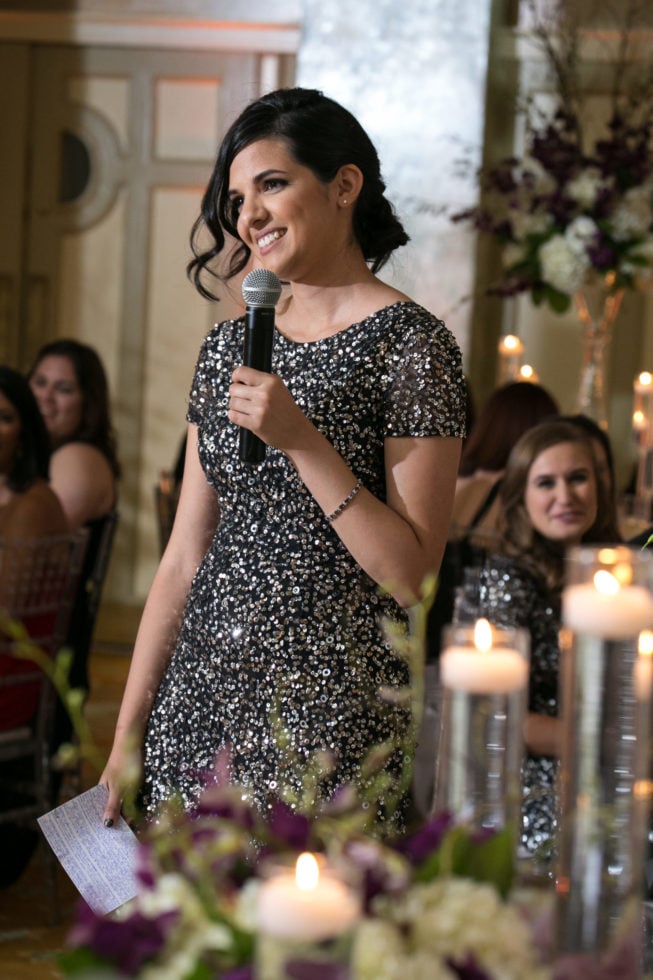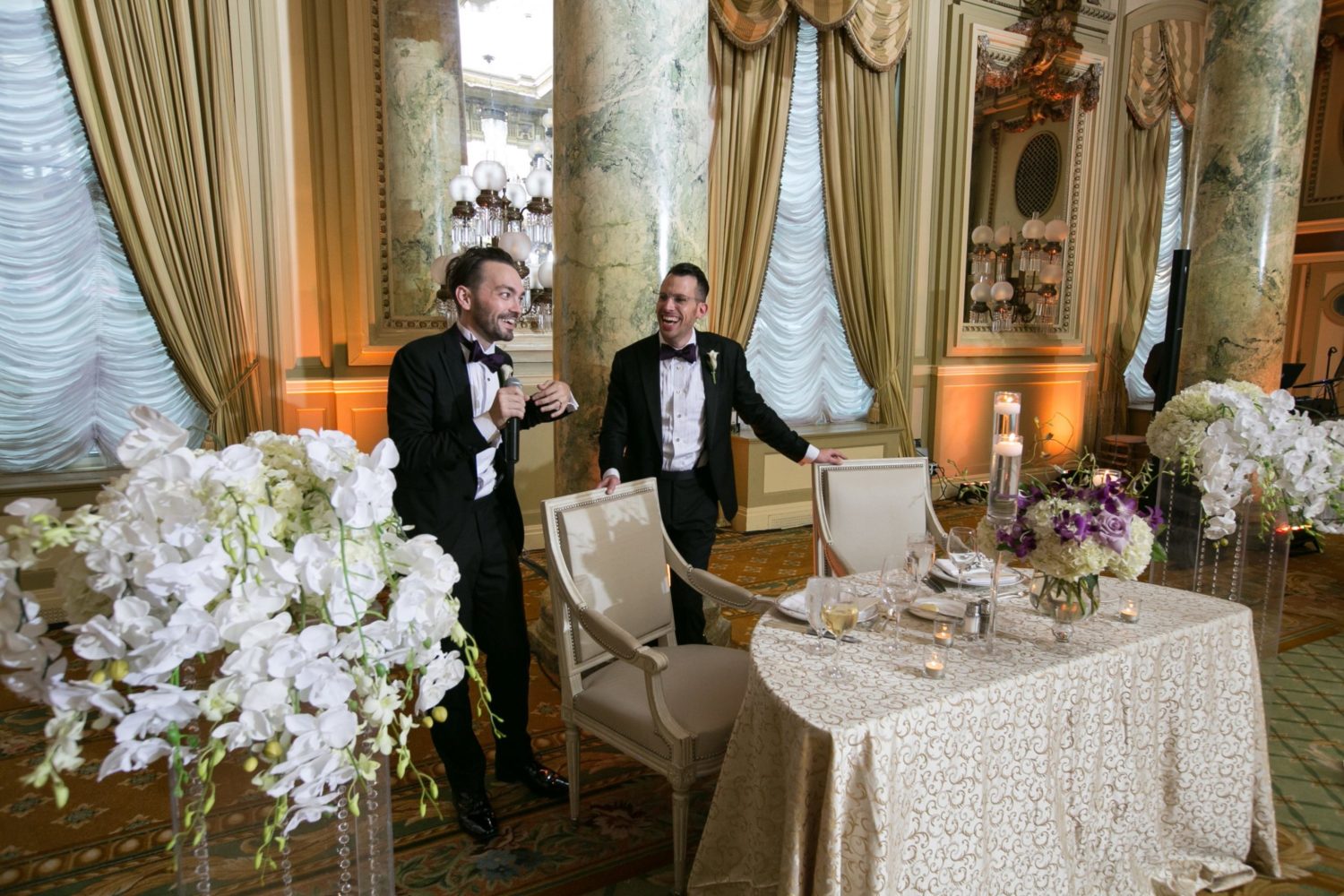 After their "special, spectacular, fun and loving" wedding (as described by the newlyweds), Joshua and Michael spent two weeks honeymooning in Vienna, Austria, Corfu, Greece, and Budapest, Hungary.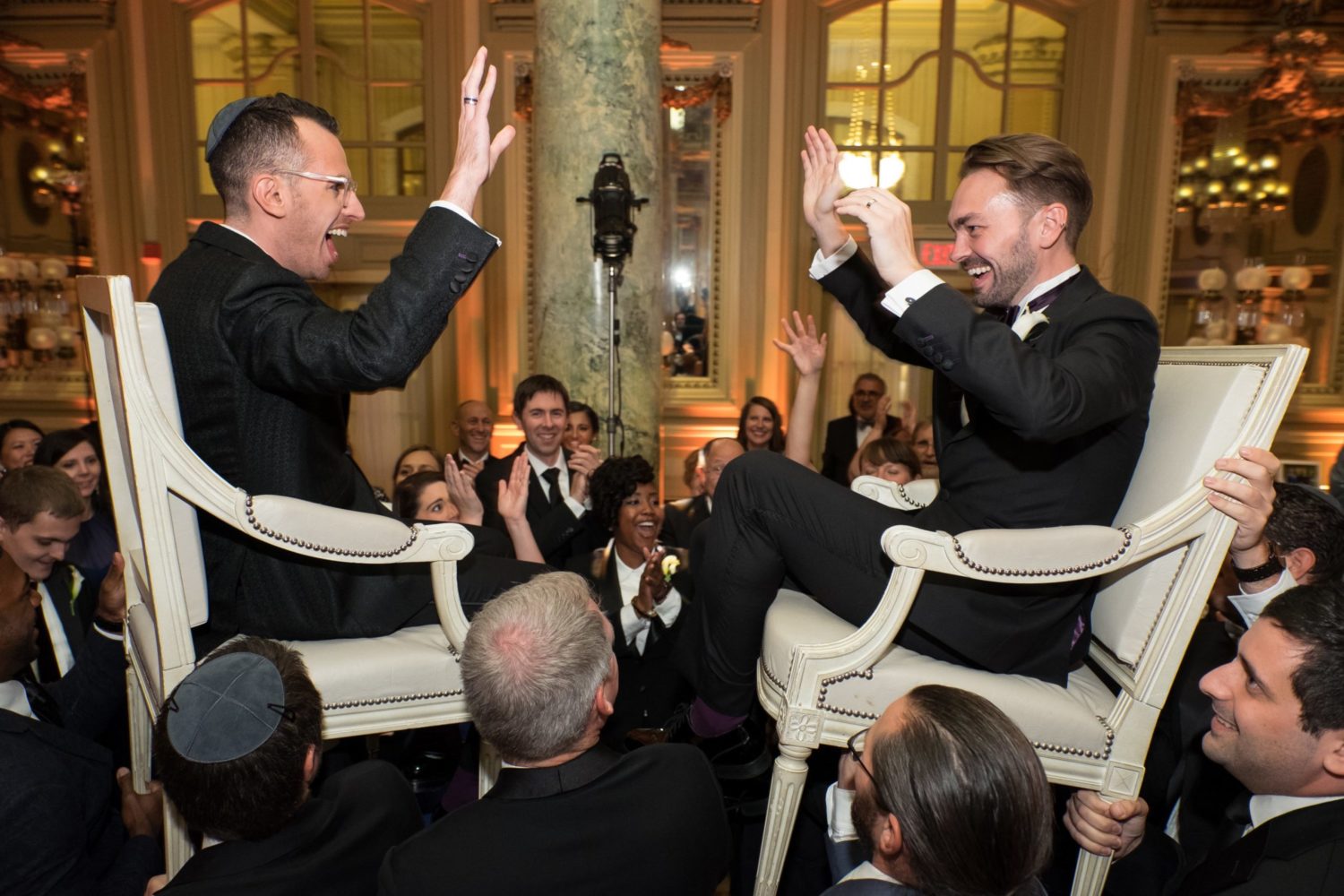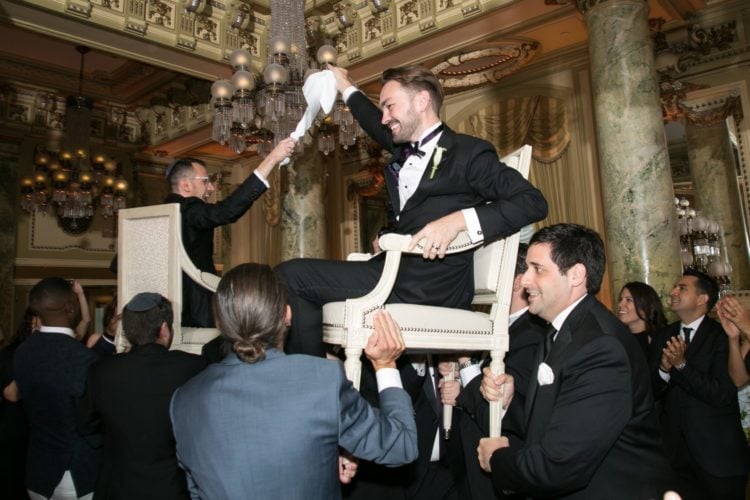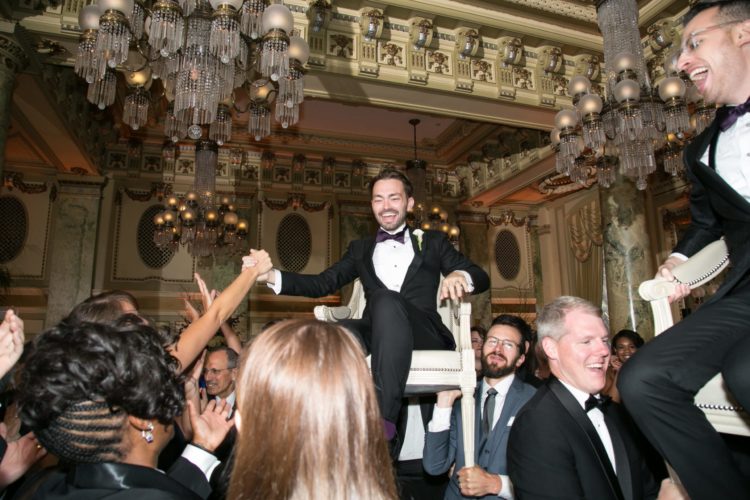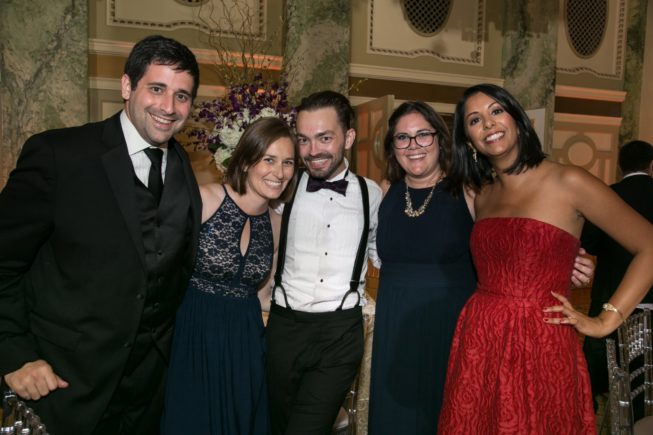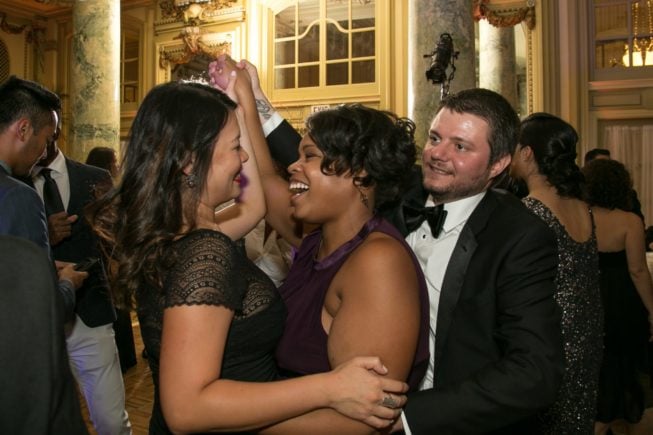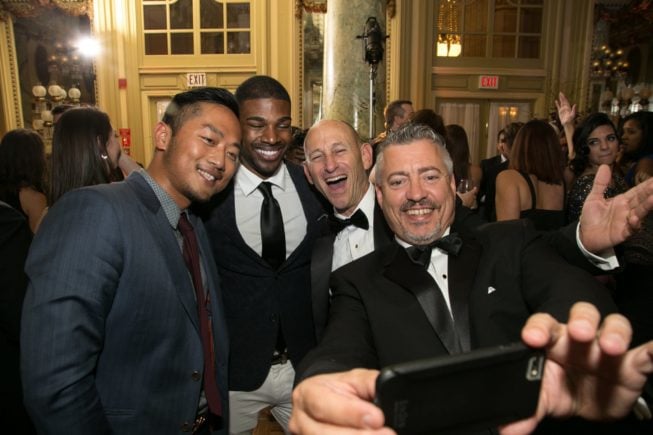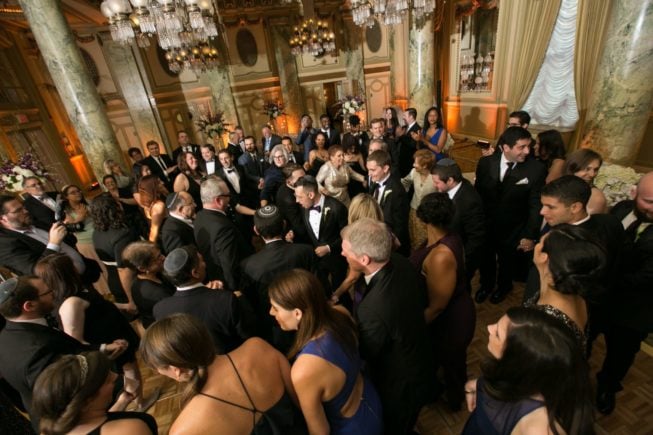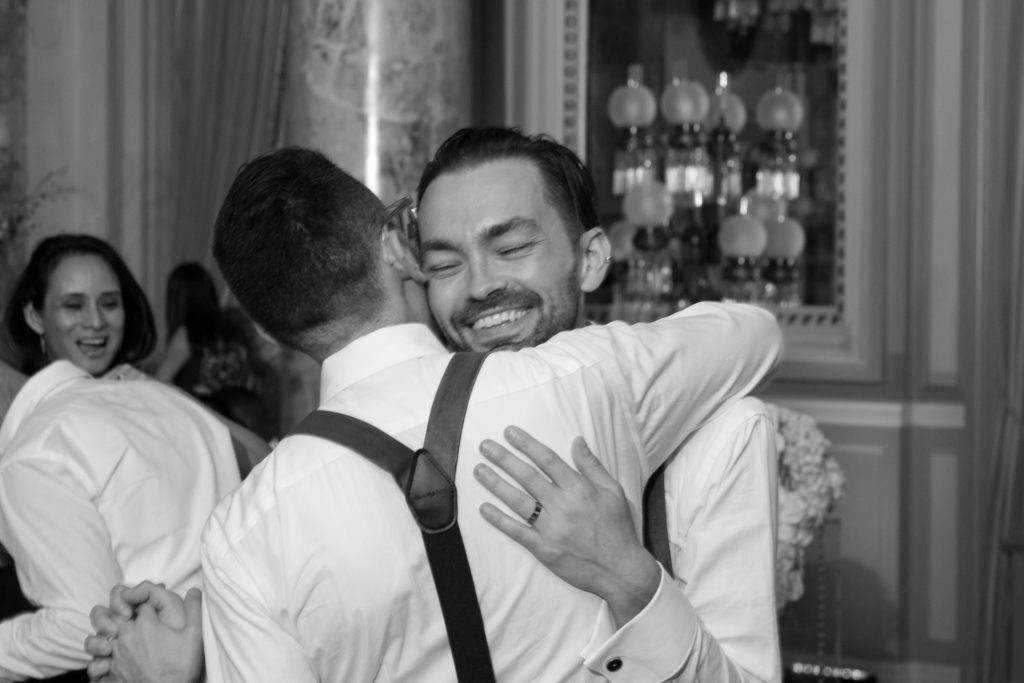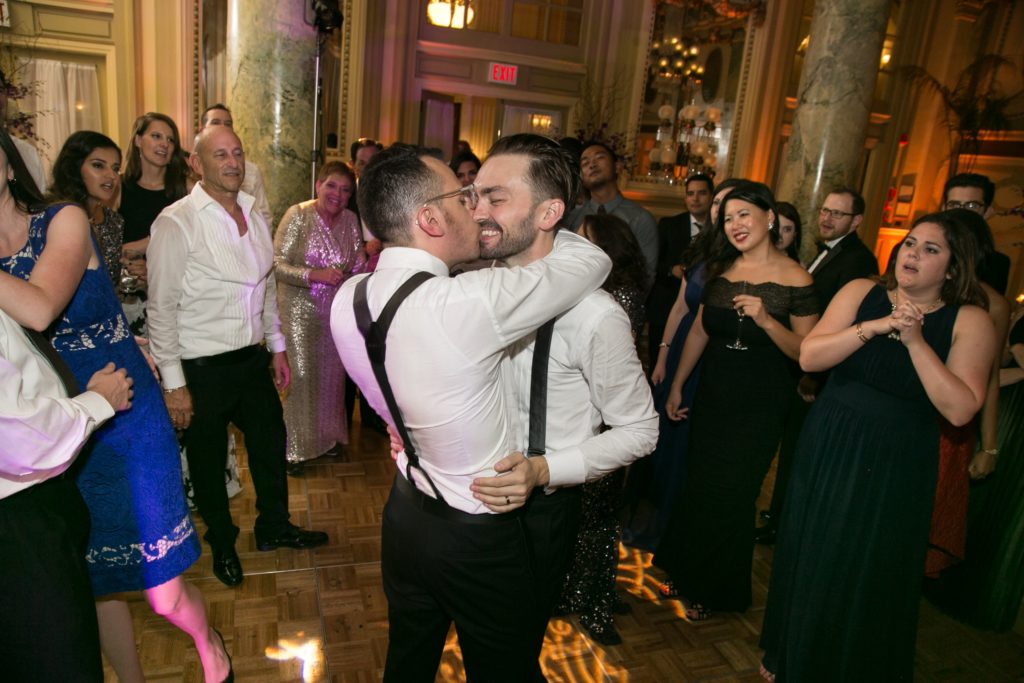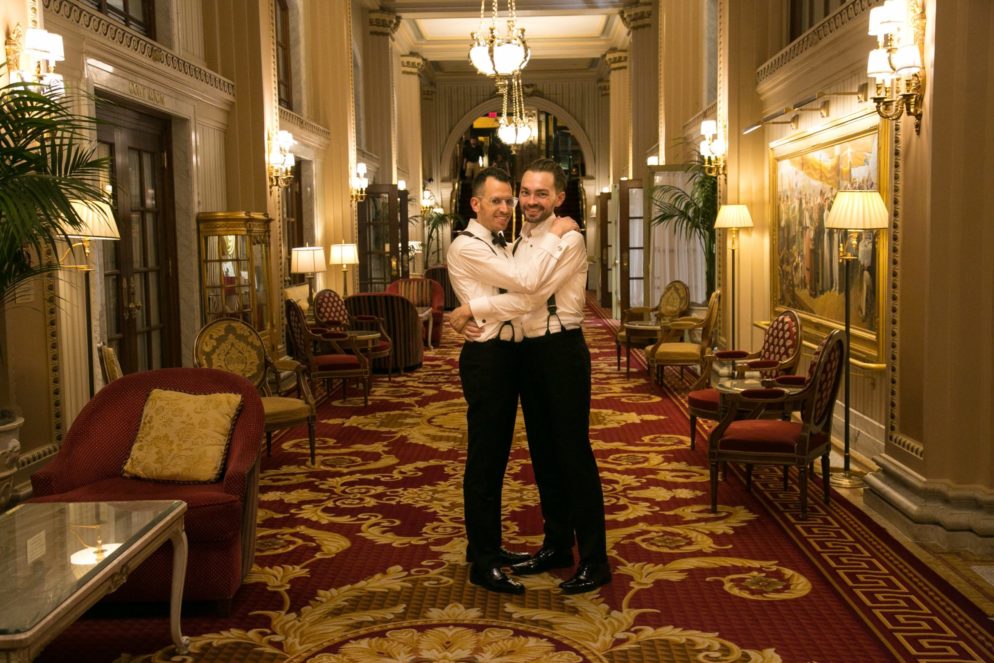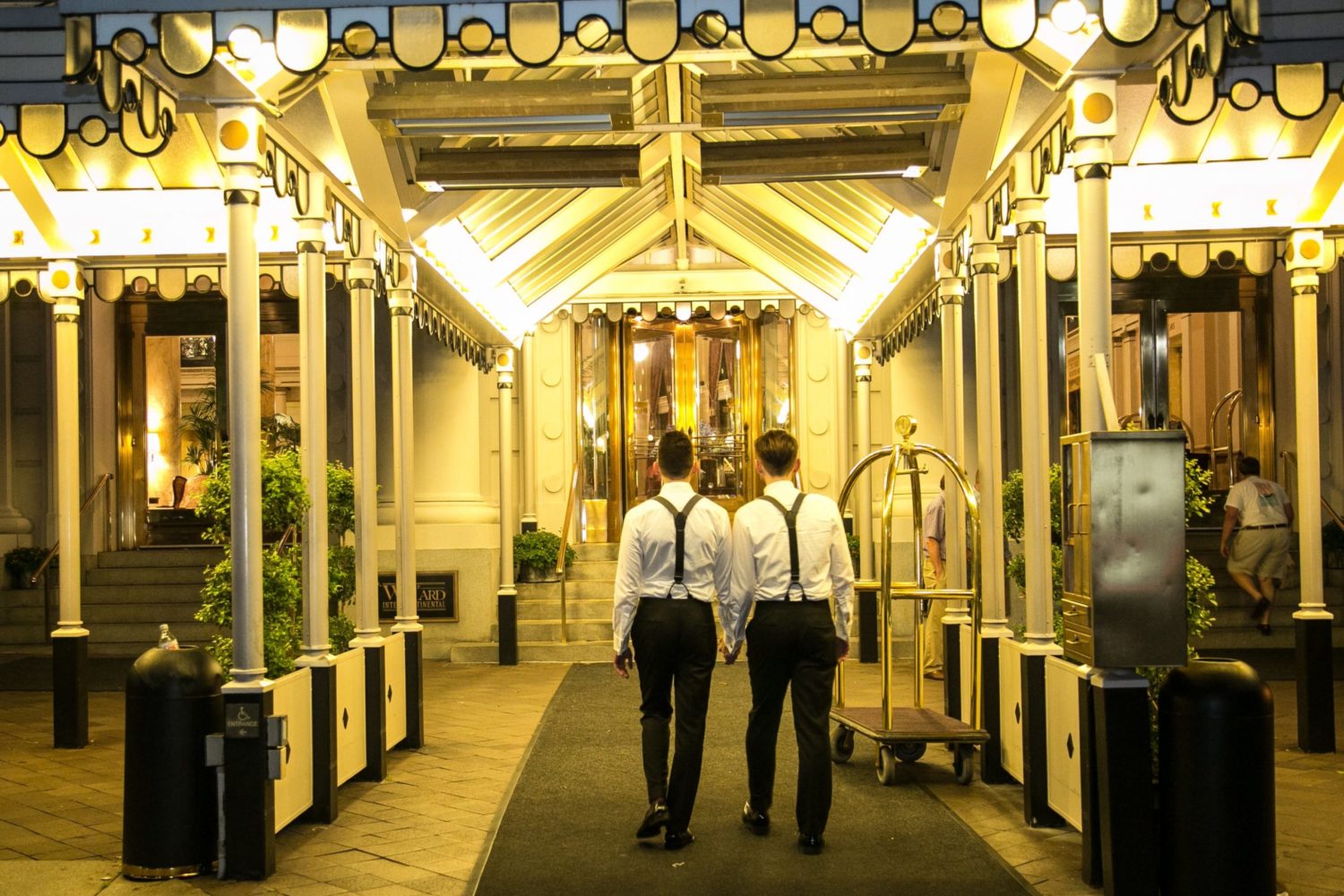 Details
Photographer: Shmulik Almany of Michael Bennett Kress Photography | Venue: Willard InterContinental Hotel | Event Coordinator: Kalynne McGregor of the Willard InterContinental Hotel | Florist: DaVinci's Florist, LLC | Stationer: Just Paper and Tea | Hair and Makeup: Alina Karaman | Grooms' Tuxes: ENZO Custom | Ceremony and Cocktail Hour Music: String Along | DJ: DJ Derek Romanoff
Engaged?! Tickets are on sale now for our wedding showcase, UNVEILED. Happening January 28th at the Mandarin Oriental Hotel in Southwest DC. UNVEILED is the perfect place to meet dozens of our most recommended wedding vendors, watch live demonstrations, relax in the groom's lounge, and see this season's most gorgeous gowns at our runway show. New this year, attendees can also sit in on panels discussing such topics as the year's top trends, budgeting, and how to choose a photographer, all featuring leading wedding vendors and moderated by Bride & Groom magazine's editor in chief.