With a long weekend ahead, and another one coming mid-February, it's a good time to plan a (brief) getaway from Washington, D.C. Whether you need some time off from a New Year's resolution, Washington's mercurial weather, or a quiet place to plan your support for #Oprah2020, why not decamp to an idyllic, out-of-town getaway. Here are 16 spots to get you thinking.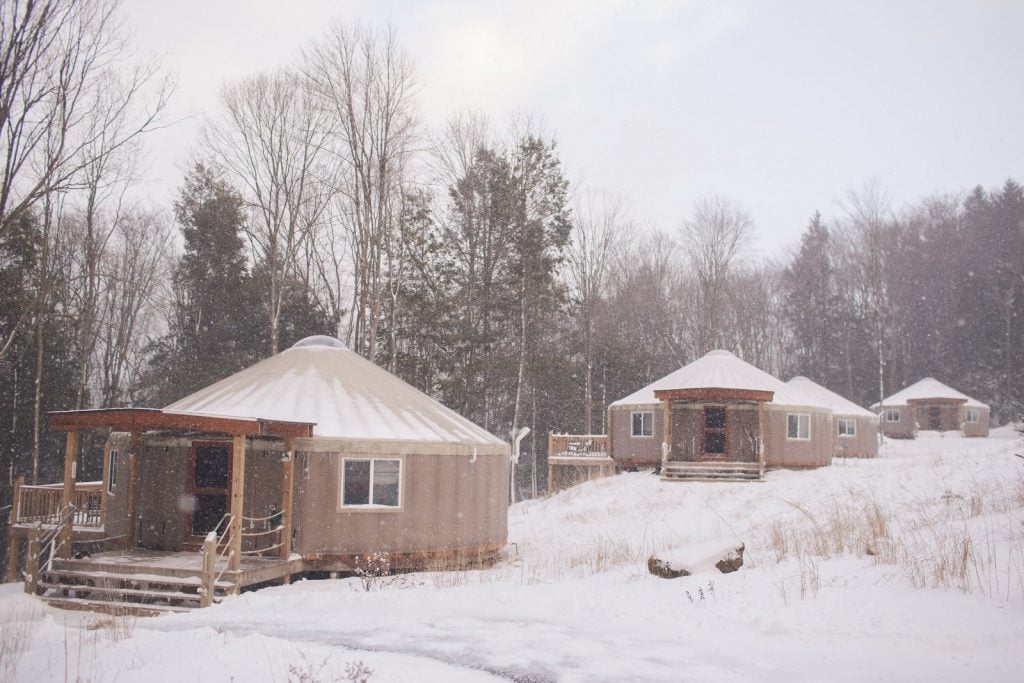 No longer are yurts solely the crash pads for nomads or hardcore environmentalists. Yurts available for rent in the Washington area range from the rustic to the bougie: At Maryland's Little Bennett Regional Park, your yurt will come with two full-sized beds, two bunk beds, and a fire-ring and picnic table for meals al fresco.
The yurts at Frostburg's Savage River Lodge offer outright glamping: Personal decks, sitting rooms, king-sized beds, heated floors, and private baths probably make them nicer than your apartment.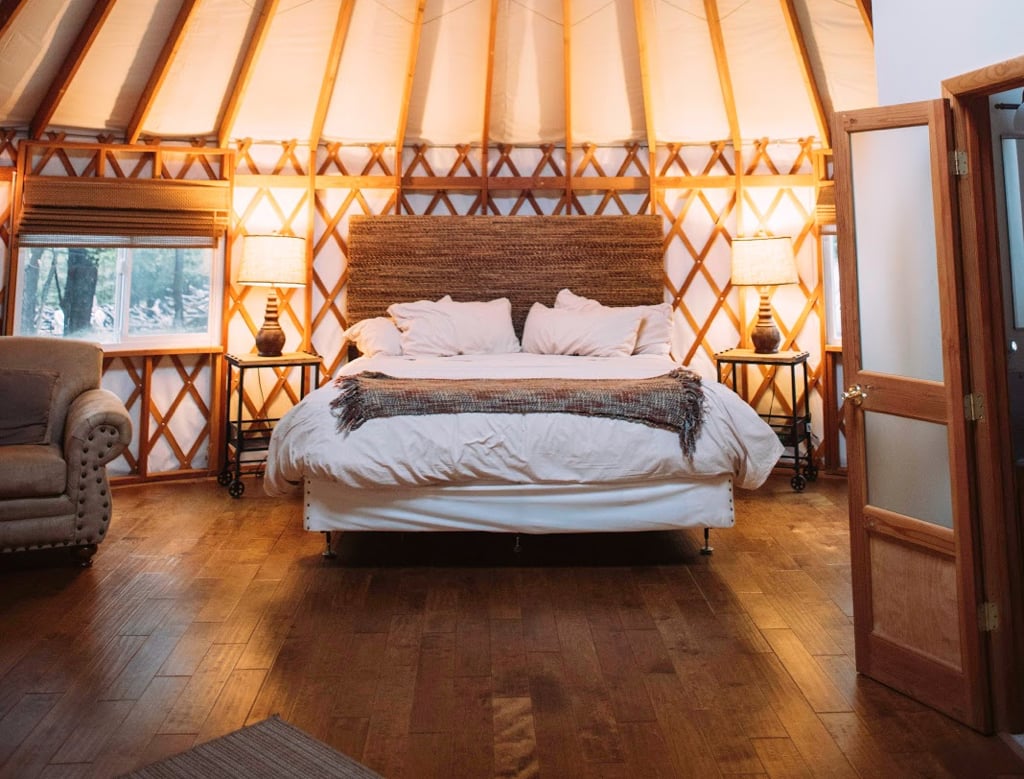 That's also true for Rose River Farm's yurts—more rounded-off penthouse than earthy hut, these come with two bedrooms, a flat screen TV, WiFi, and a full kitchen, not to mention the stocked pond and horse stables waiting outdoors.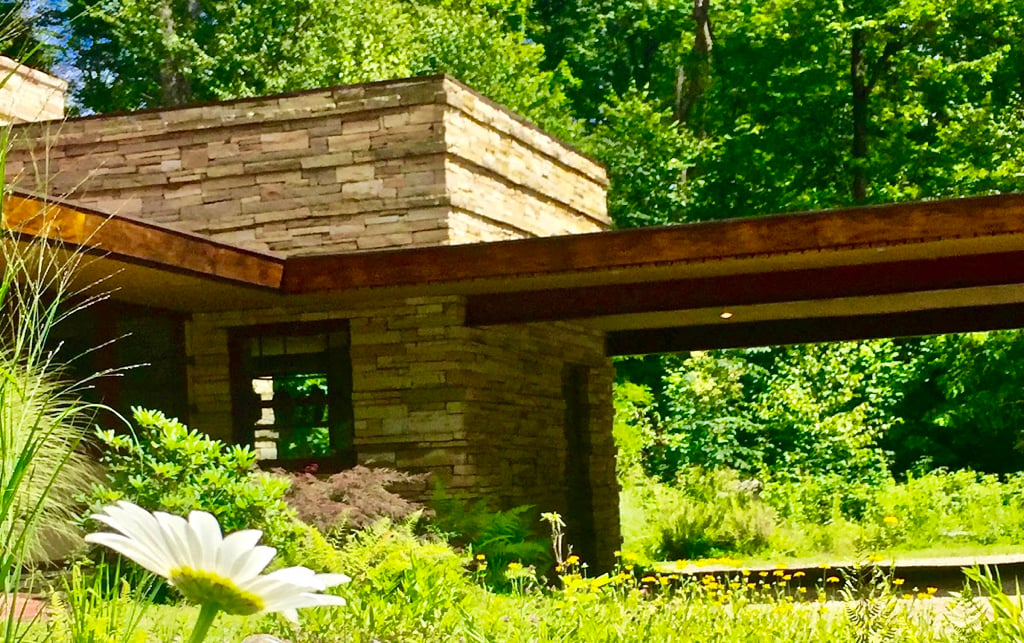 For those with an eye toward aesthetics and an Architectural Digest subscription, a trek to Frank Lloyd Wright's Fallingwater  in Mill Run, Pennsylvania, is just over a three-and-a-half hour drive away. Better, yet: spend the night in a Wright-designed or Wright-influenced house. One of his Usonian homes, a few miles away from Fallingwater, has been transported to Polymath Park, a lodge that contains two other houses designed by his apprentice, Peter Berndtson. All three houses are available for overnight stays, complete with tours and discussions in the morning.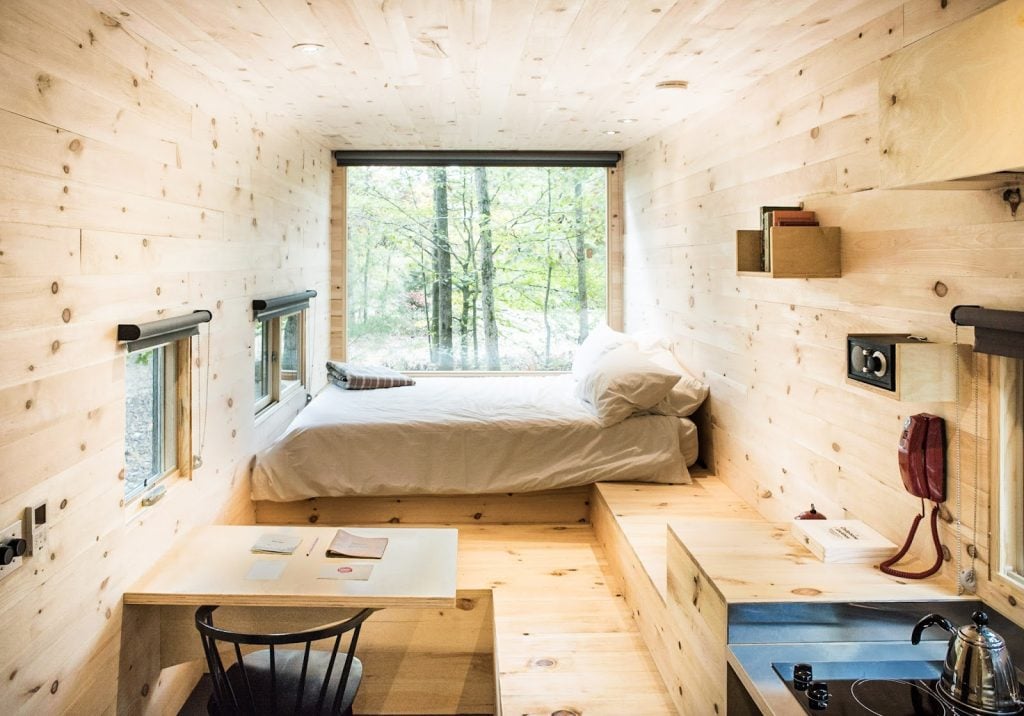 If you're not a devotee of HGTV's Tiny House Hunters or, you're claustrophobic, you may want to skip this but. But if you're looking to dip a toe in minimalism, check out some diminutive dwellings in the area, like a tiny home off H Street, an 109-square-foot hideout near Harper's Ferry, a Fancy Gap converted train caboose, or a silver vintage Airstream (with hot tub) outside of Charlottesville.
Or go kind-of off-the-grid with a Getaway home. Created by two Harvard graduates, the brand aims itself at young professionals who want to escape into nature, but without having to wrangle their own camping gear. The stocked two- or four-person cabins are tucked away near Shenandoah National Park and are designed to let users unplug, but not so severely that they can't 'gram the moment. Think of it as a selfie-ready Walden.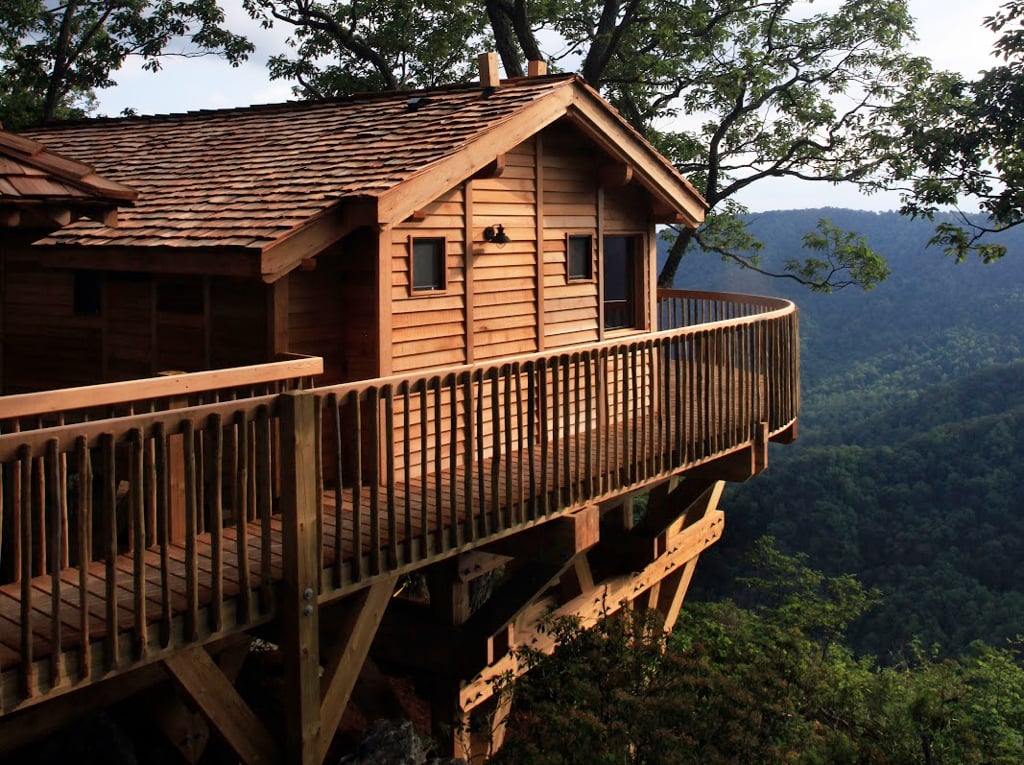 When I was eight, my dad built me and my brother a treehouse in our backyard. We spent the night out there gorging on Go-Gurt and Capri Sun, and I woke up with fire ants in my hair. These are not those kinds of treehouses.
Primland's luxurious take treehouses includes a king beds, soaking tubs, flat-screen TV, and wrap-around porches from which you can take in southwest Virginia's Kibler Valley and the North Carolina hills.
This treehouse outside of Charlottesville goes beyond the aerial. The property's Frisbee golf course, sauna, pond, meditation room, and organic farm are all accessible to guests, and a series of skywalks connects you to a private gazebo—swing included.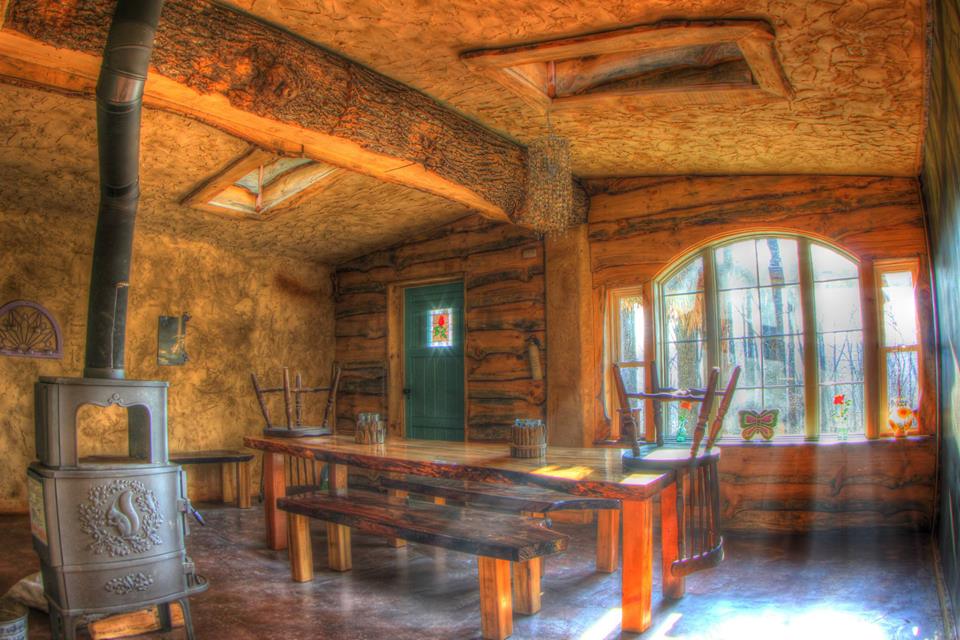 Maryland's Maple Tree Campground has a mix of rustic and more comfortable lodgings, as well, with both treehouses and cottages. But maybe most alluring is its recently-opened hobbit house. You don't have to be a Lord of the Rings nerd to enjoy this cozy space; but its wild flower-covered roof, long farm table, and mural of an enchanted forest might make you want to pack a Tolkien volume. Just make sure the Gollum of your group sleeps outside.