A guide to the newest places to eat and drink.
Chloe
1331 4th St., SE
We've missed Haidar Karoum's cooking since the chef departed his post at Proof/Estadio/Doi Moi nearly two years ago. Now he's back with his own Navy Yard restaurant and a menu that reflects his career and travels. "At the end of the day, it's all the stuff I think about when I'm hungry," he says of the eclectic offerings. Us too—we have our sights set on banh mi, vegetarian gnocchi carbonara, roasted oysters, and a thick masa soup with chilies and a runny duck egg.
Little Pearl
921 Pennsylvania Ave., SE
We could spend all day at chef Aaron Silverman's casual sister to Pineapple and Pearls and Rose's Luxury near Barracks Row, which operates as a cafe from morning to mid-afternoon and a wine bar at night. Daylight hours bring tasty tea and coffee drinks and "caffeinated cocktails" like a chai white Russian; homemade treats like doughnuts and gelato; and a savory lineup of salads and sandwiches (we loved the gravlax tartine and corned beef sandwich that tastes like a cheffy Big Mac). Come evening the space turns over with a "fun and funky" wine list, as Silverman calls it, covering everything from esoteric natural wines to French Burgundies. As for snacks, we have our eye on the smoked onion dip and okonomiyaki spring rolls.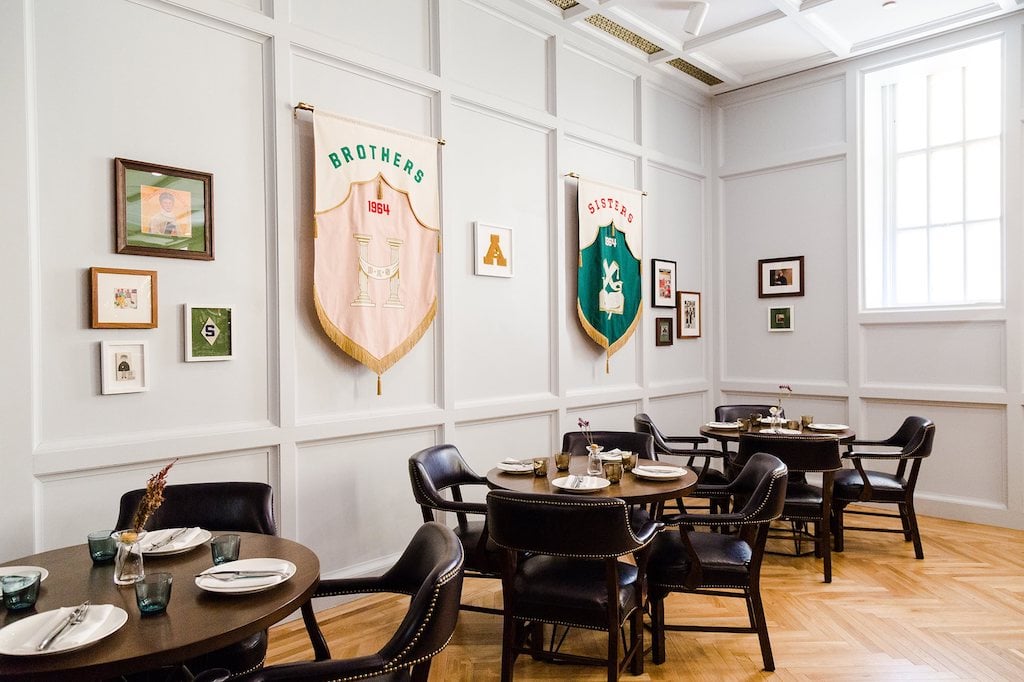 Brothers and Sisters
1770 Euclid St., NW
Imagine (if you can) American hotel food that's prepared through the lens of Taiwanese and Japanese chefs. That's the inspiration for Maketto chef/owner Erik Bruner-Yang's hot new eatery in the freshly opened Line DC hotel in Adams Morgan. The menu (read back to front) includes an eclectic array of dishes that range from uni tray service to knife-cut noodles to octopus hot dogs.  Look for sister restaurant Spoken English—an intimate stand-up restaurant—to open in the hotel next month.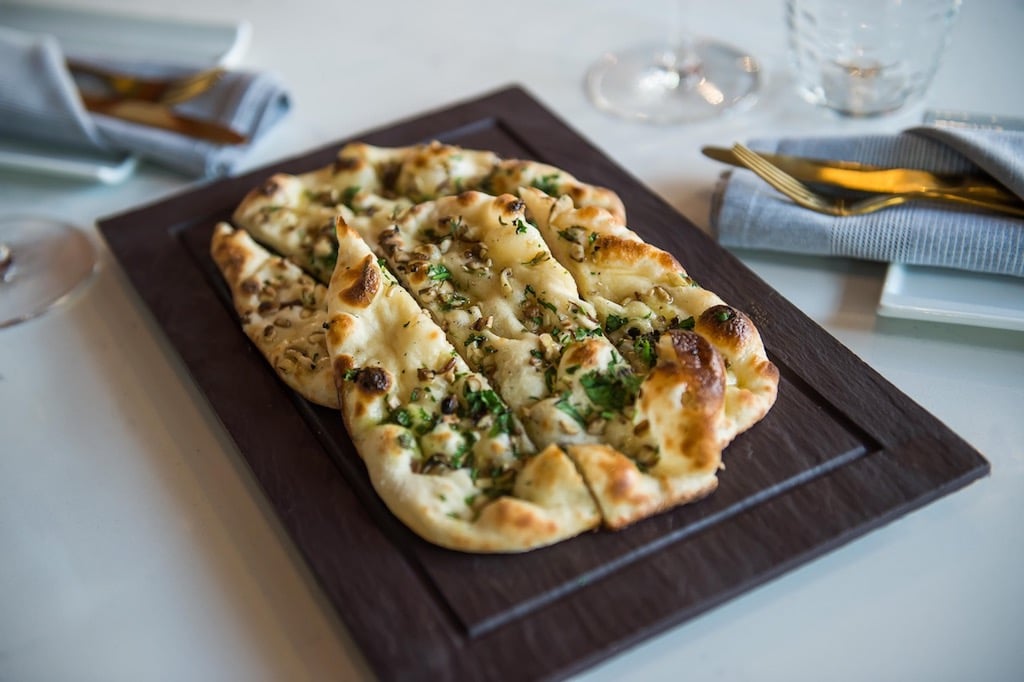 Karma Modern Indian
611 I St., NW
You won't find a menu traditional curries at this sleek newcomer to Mt. Vernon Triangle. Chef Ajay Kumar puts an innovative spin on his native cuisine, serving dishes like venison peri-peri truffled naan bread and turmeric-scented striped bass. The bar follows suit with a number of classics like negronis alongside spiced libations. We have our eye on "the jaquiri," a daiquiri mixed with jaggery (cane sugar) syrup.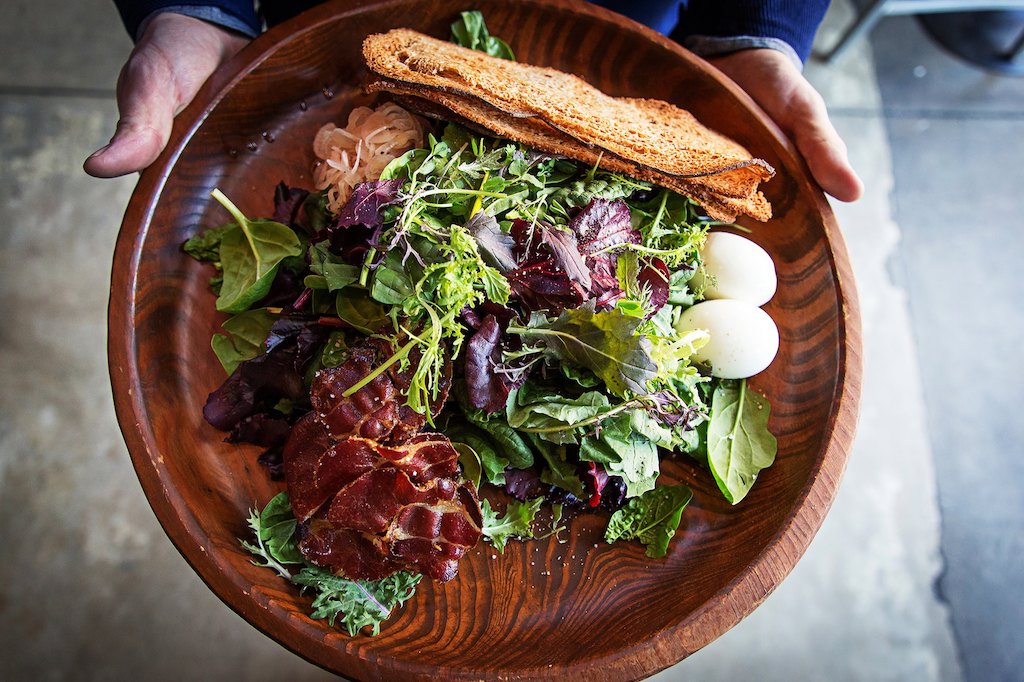 A Rake's Bar/ The Cup We All Race 4
1770 Euclid St., NW
Woodberry Kitchen chef Spike Gjerde is poised to open his first DC restaurant in The Line hotel in the next several weeks. You can currently get a preview of A Rake's Progress in the bar, which specializes in Maryland ciders, fresh herb and fruit-forward cocktails, and farmhouse beers. (A small list of snacks is also available.) Meanwhile, sister coffee shop the Cup We All Race 4 runs early morning-to-evening with sandwiches, treats like individual monkey breads, coffee drinks, and local teas.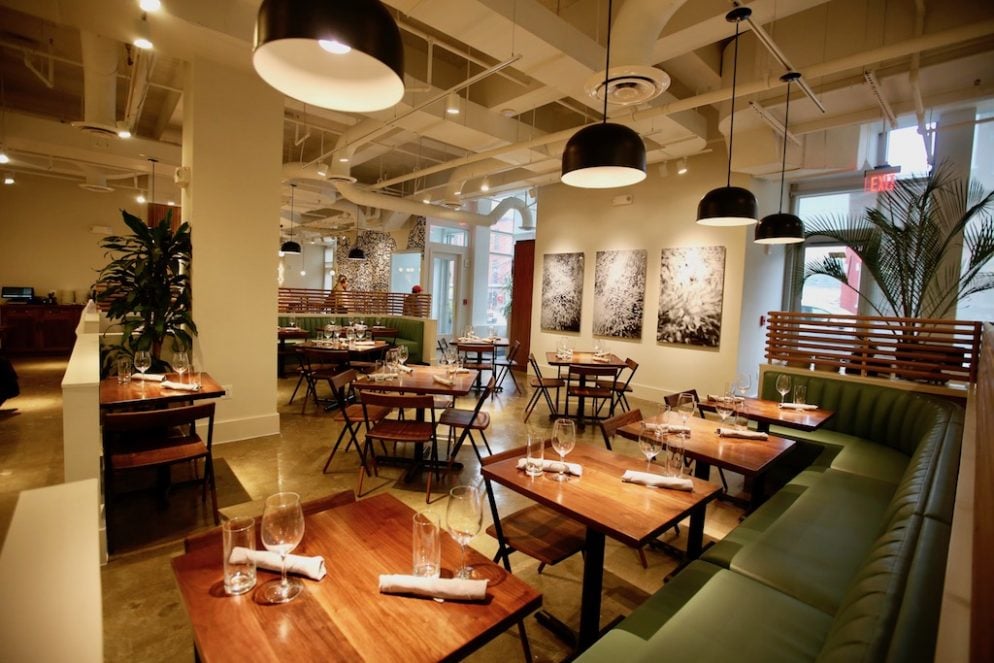 Unconventional Diner
1207 Ninth St., NW
The name says it all at longtime Central chef David Deshaies' offbeat diner inside the Convention Center. The 90-seat space isn't open 24-hours and serves breakfast most of the day, with fresh pastries from wife Ana Deshaies (a fellow Citronelle alum). Diner dishes come with a twist, like chicken pot pie "poppers." Our favorites so far: the kale lasagna, shiitake spring rolls, and a double cheeseburger that looks like a diner patty but tastes like a steakhouse splurge.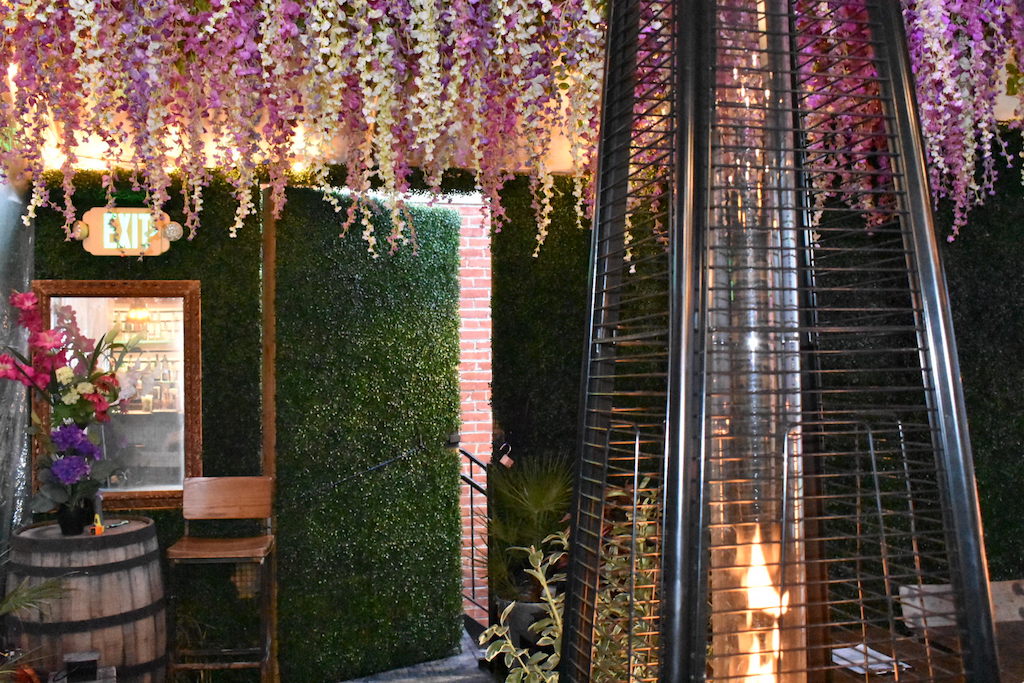 Casa Verde
606 Florida Ave., NW
Shaw's "adult treehouse" has morphed into an "adult greenhouse" (whatever that means) for winter, which opens to the public on Friday. Summer and winter come together in a wisteria-filled space where you can sip hot cocktails like tequila-spiked spicy cocoa and hot buttered rum next to warming heaters. Look for a similar food menu of tacos, burritos, and more—plus a series of Latin barbecues coming soon.