When Sarah Goodman and Umair Khan first began to have feelings for one another, they did an unexpected thing: they pushed the feelings down and ignored them. At the time Sarah, a special education teacher, and Umair, a banker at Navy Federal Credit Union were were both working part time at DRP, a local pizza place in Del Ray, Alexandria. Sarah was a few years older than Umair, but the real problem was that Sarah was Jewish, while Umair was Muslim. They both thought their difference in faith would be an insurmountable obstacle.
Follow B&G on Instagram | Like B&G on Facebook
"I had never really known a Muslim, or even a Pakistani for that matter, coming from a pretty insular community and group of friends. But," says Sarah, "we had an intense connection we could not deny, and realized we wanted to be together."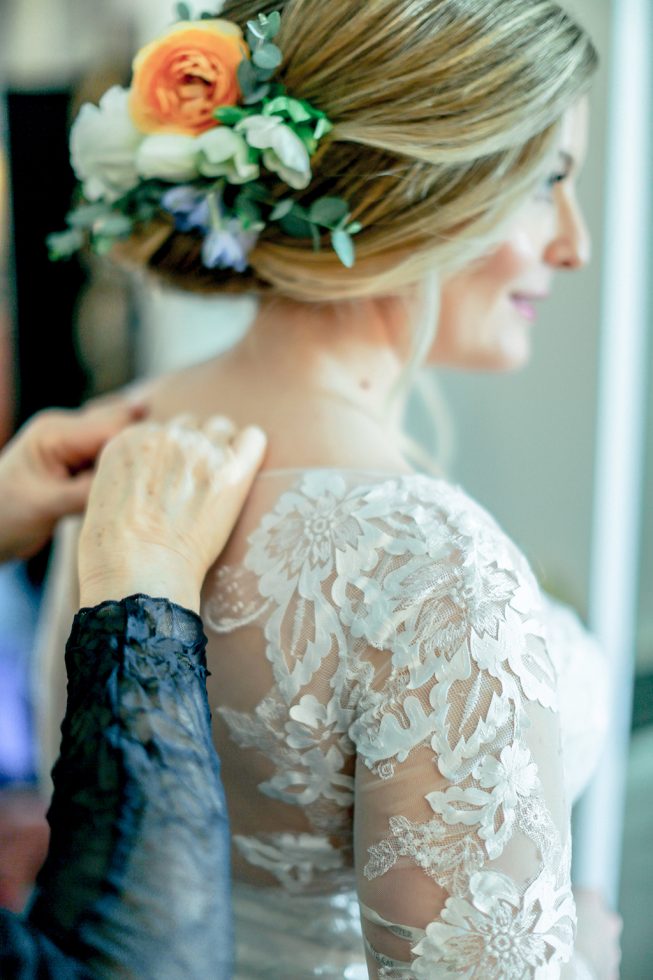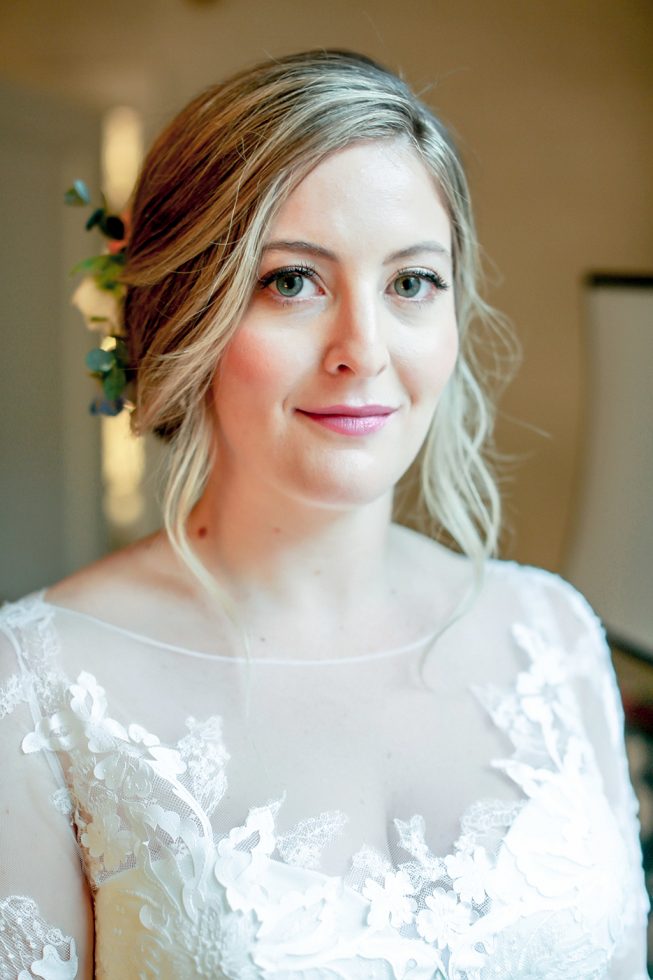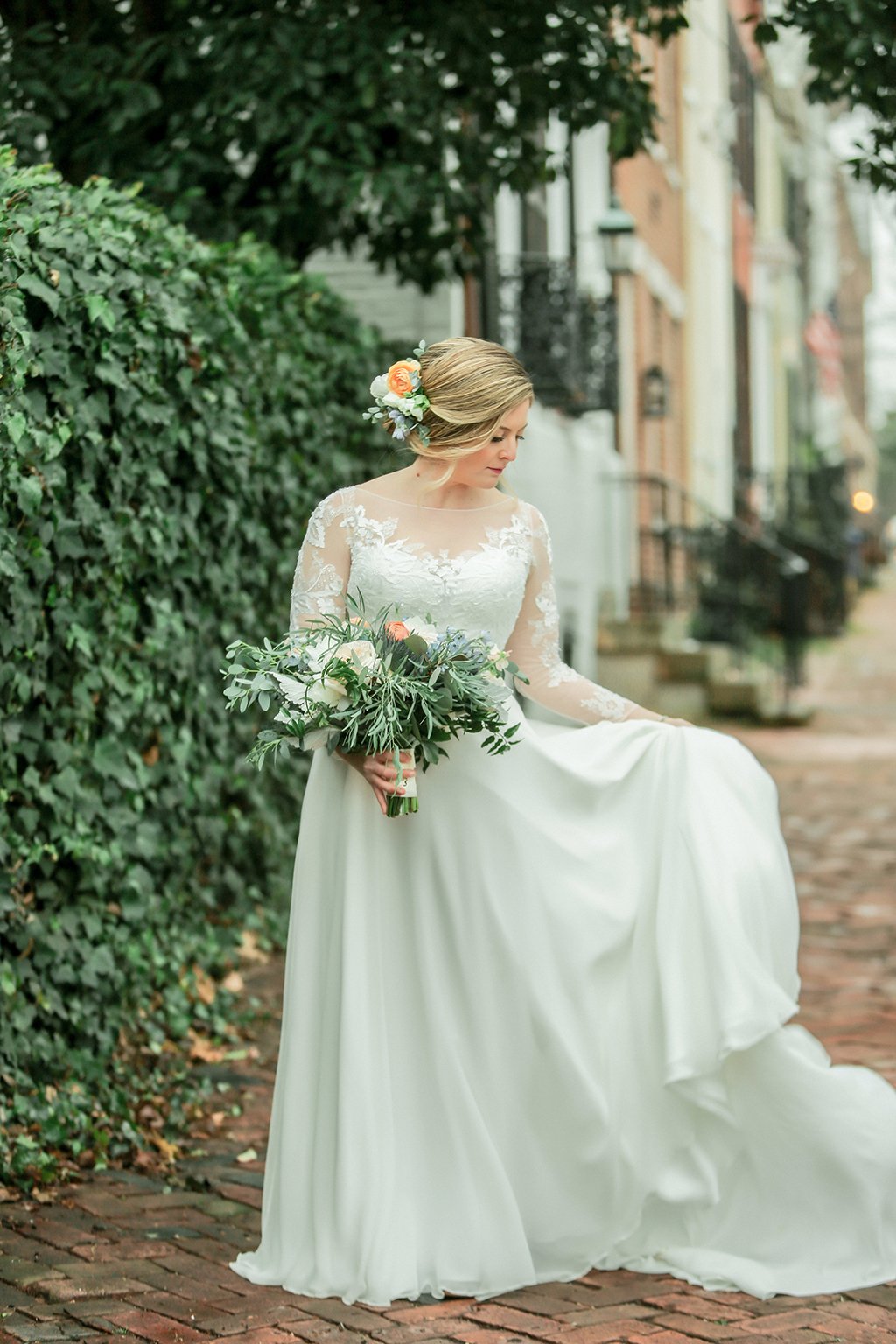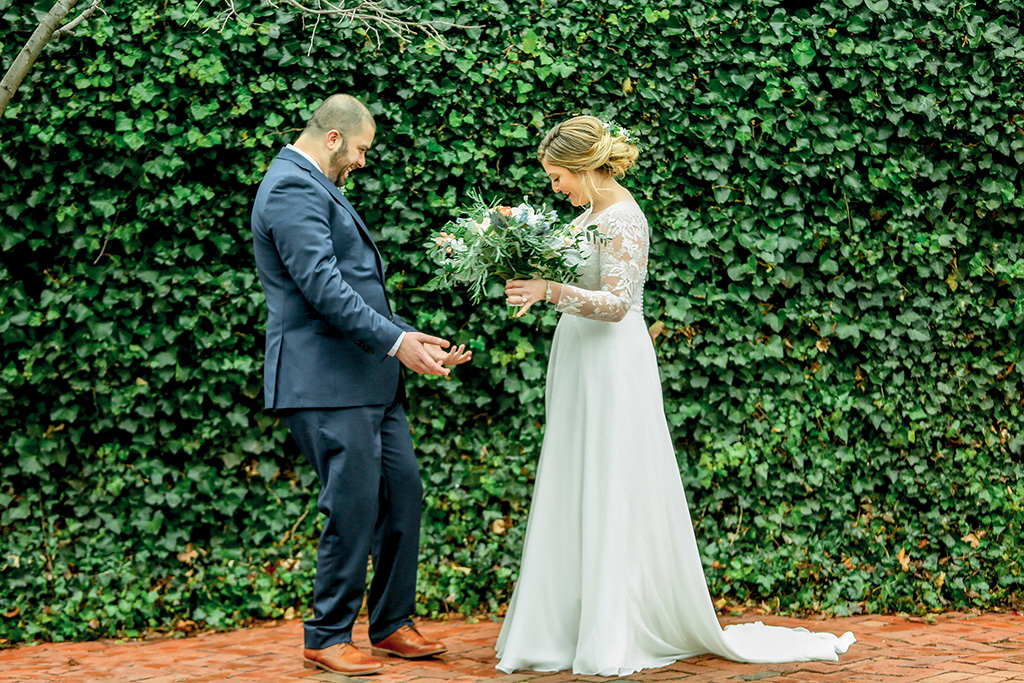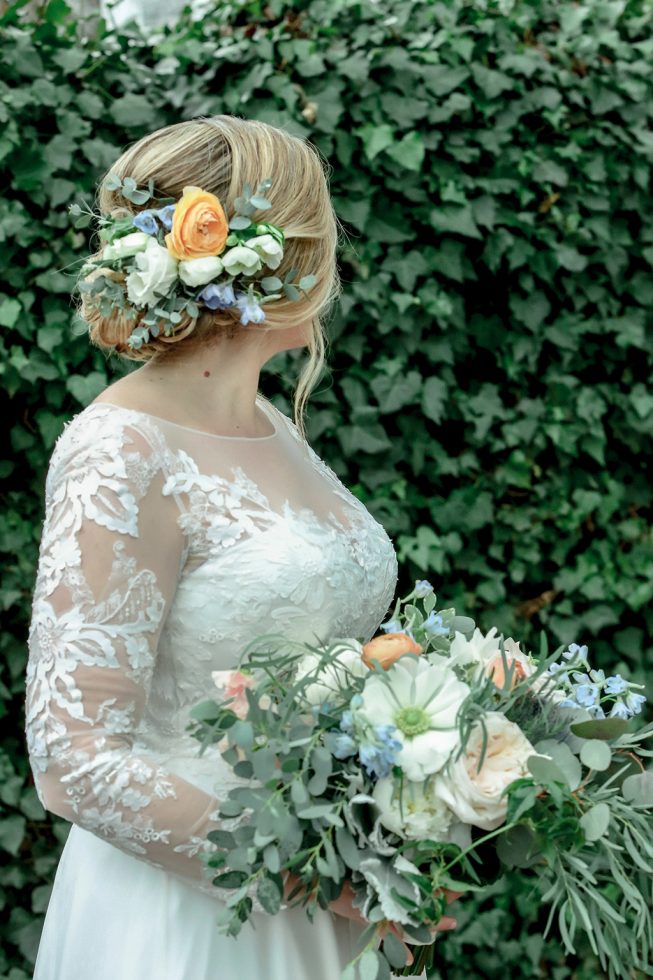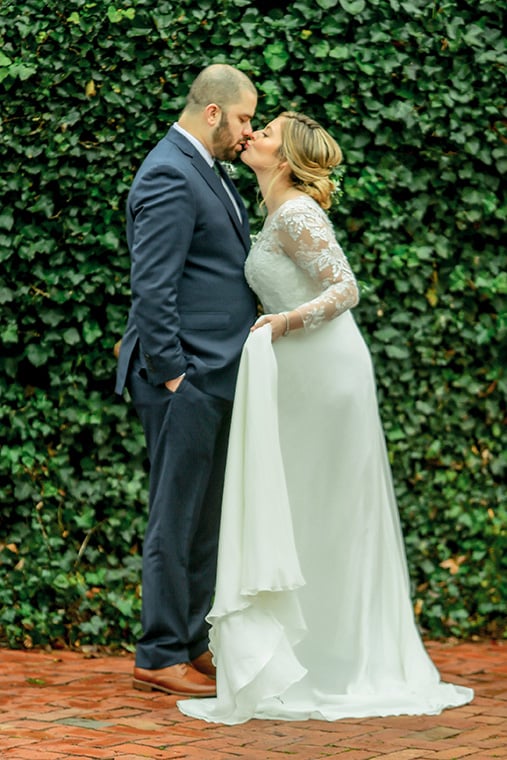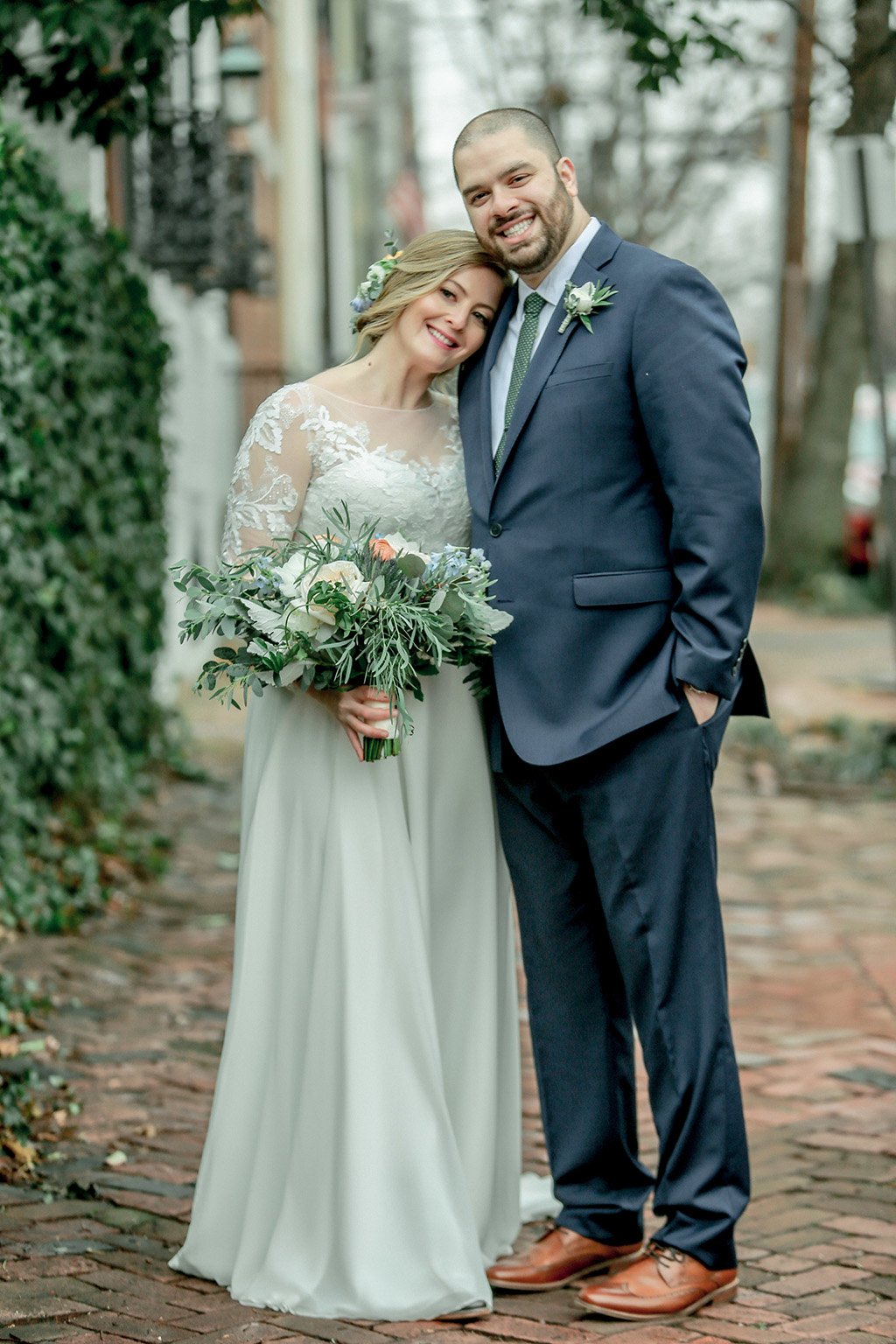 Their first official date was at Virtue Feed and Grain in Old Town, though they'd long been friends by that time, and hung out often. Umair remembers thinking that Sarah was beautiful and probably out of his league, while Sarah was struck by his sense of humor and smarts. Two years passed and they fell more deeply in love. Then, during a trip to the bride's hometown of Norfolk, Virginia for Passover, Umair proposed.
The couple was walking along the waterfront and stopped on a bridge. Since it was Passover, there were a lot of friends and family in town and the couple relished the quiet moment to be together. But Umair surprised Sarah by pulling out her grandmother's ring and proposing…he'd asked her parents permission ahead of time. Sarah said yes, and they commemorated the moment by placing a lock inscribed with their initials on the bridge, a la the famous Paris Bridge of Love Locks.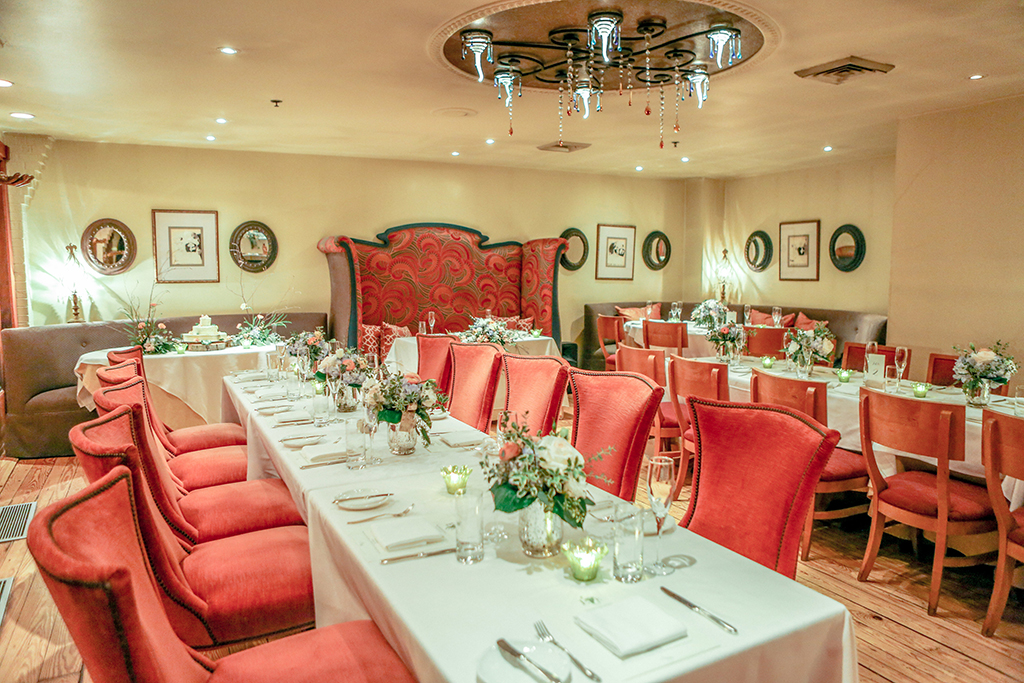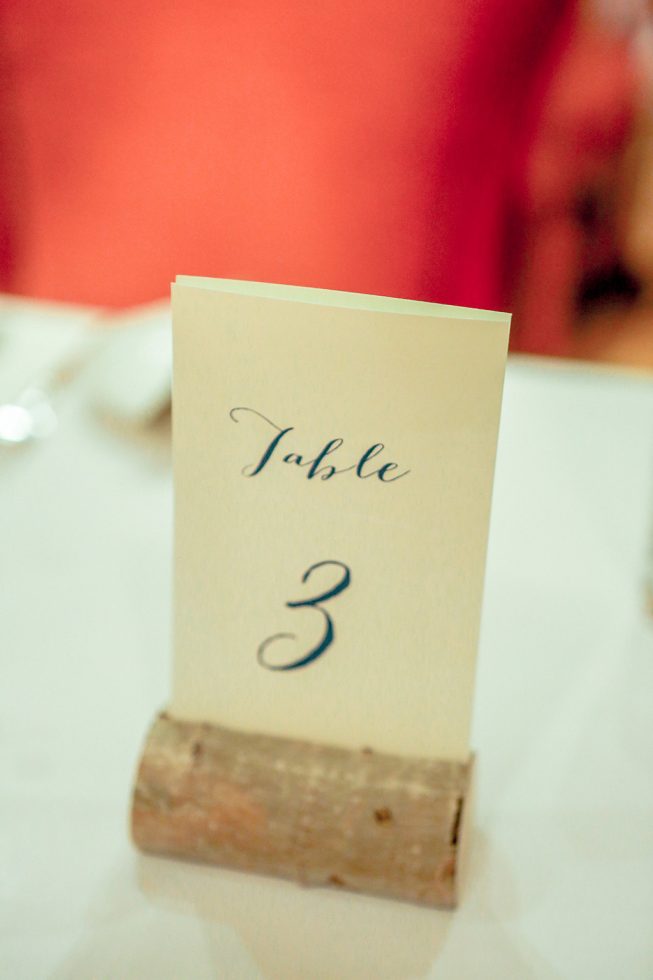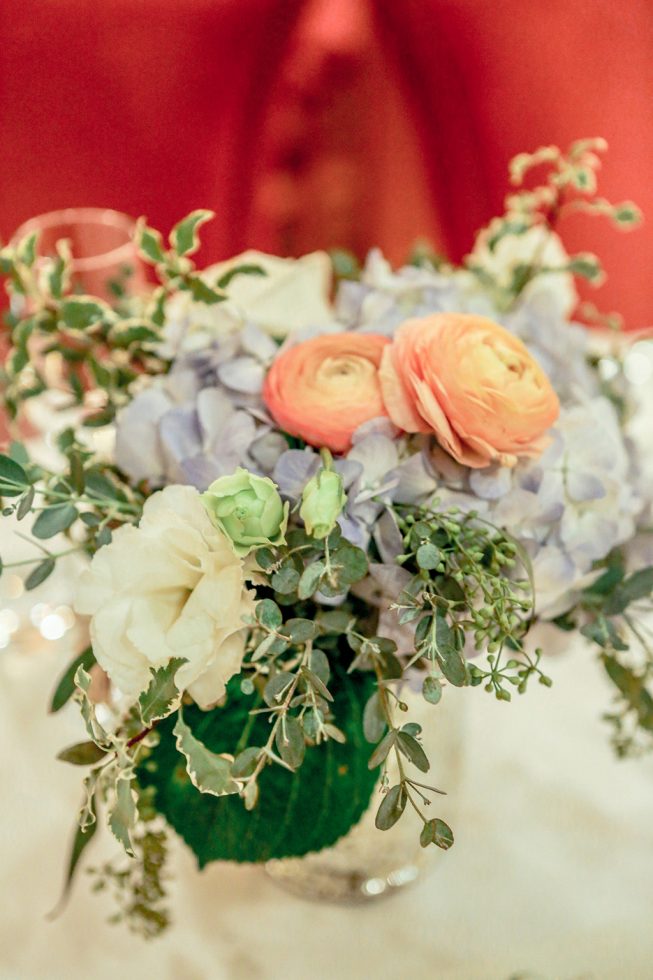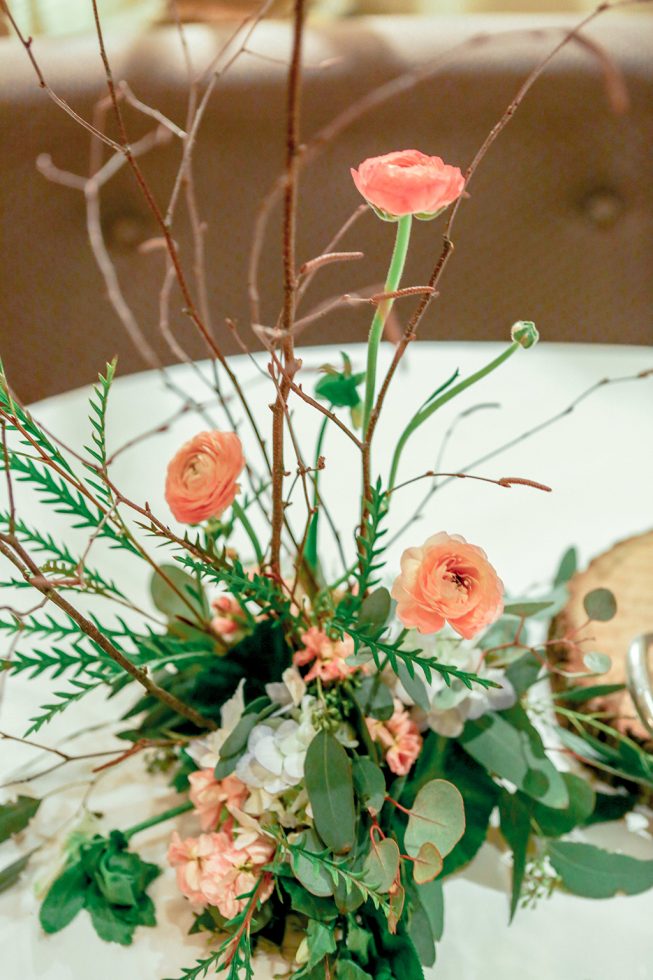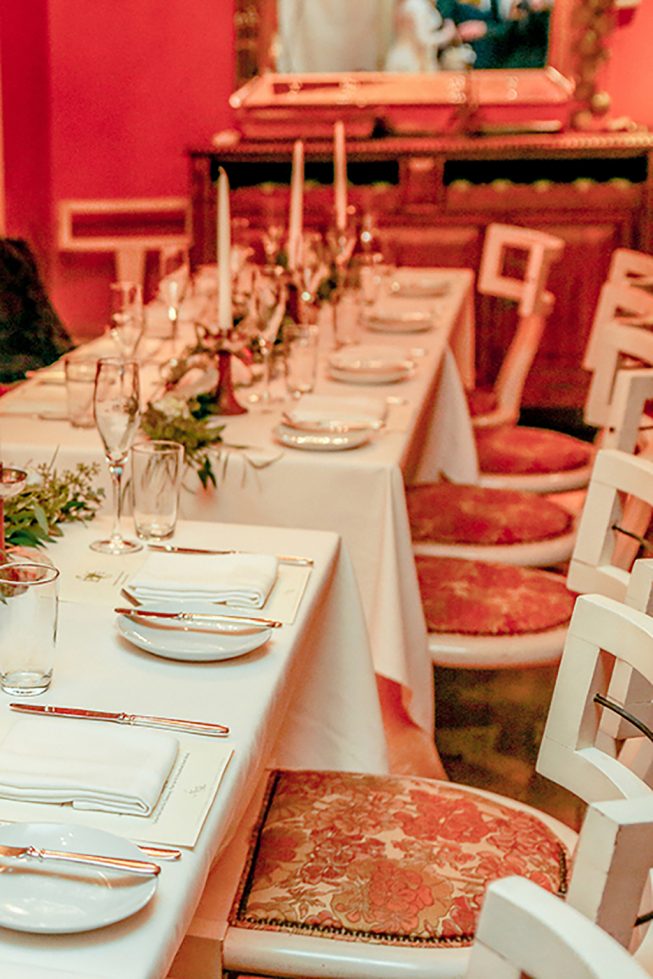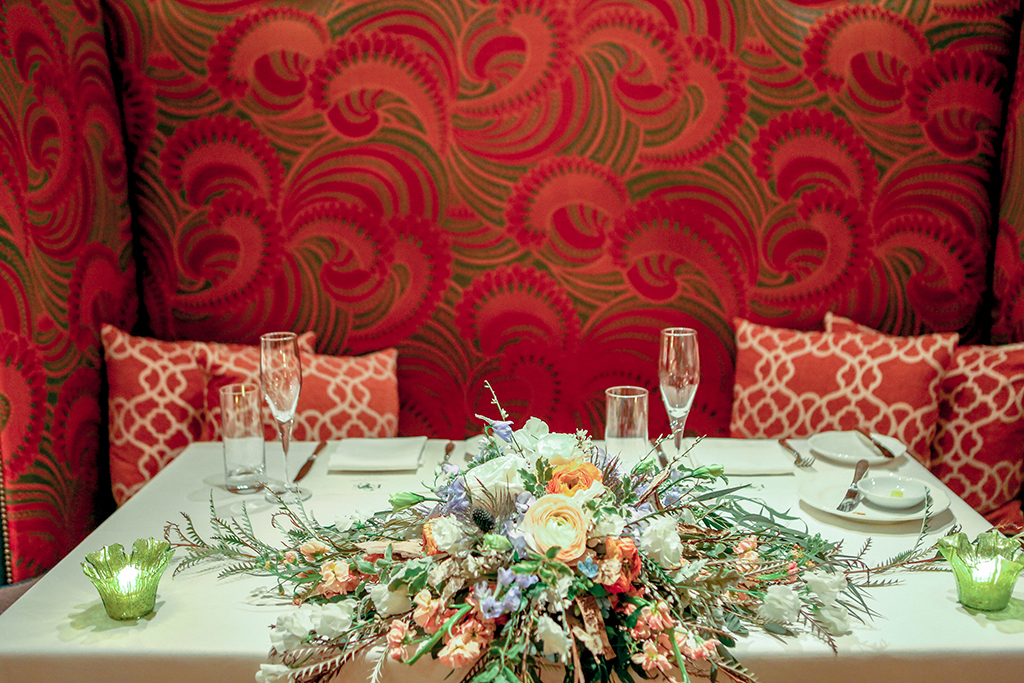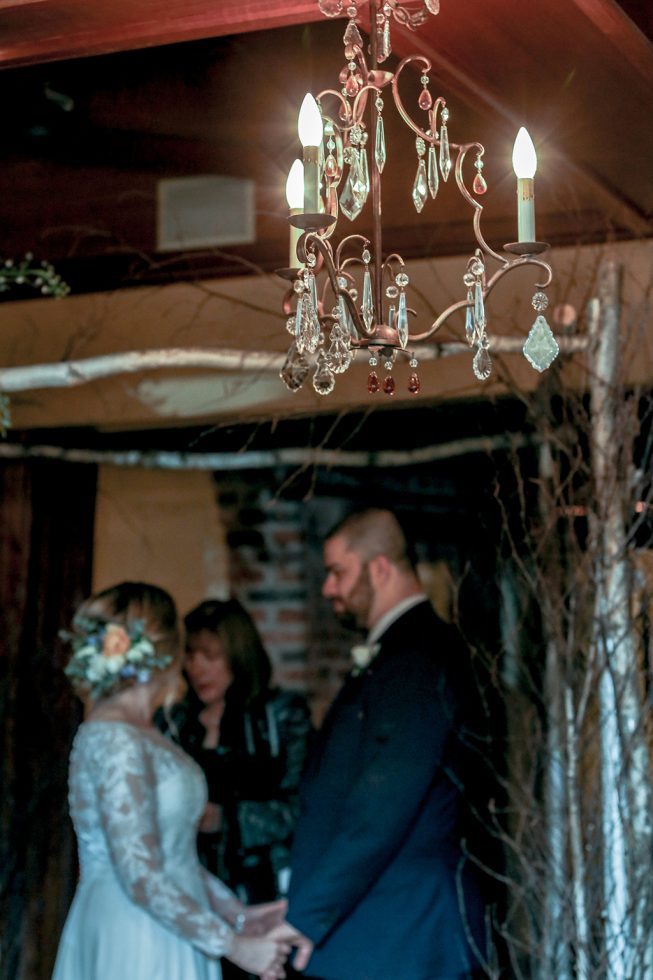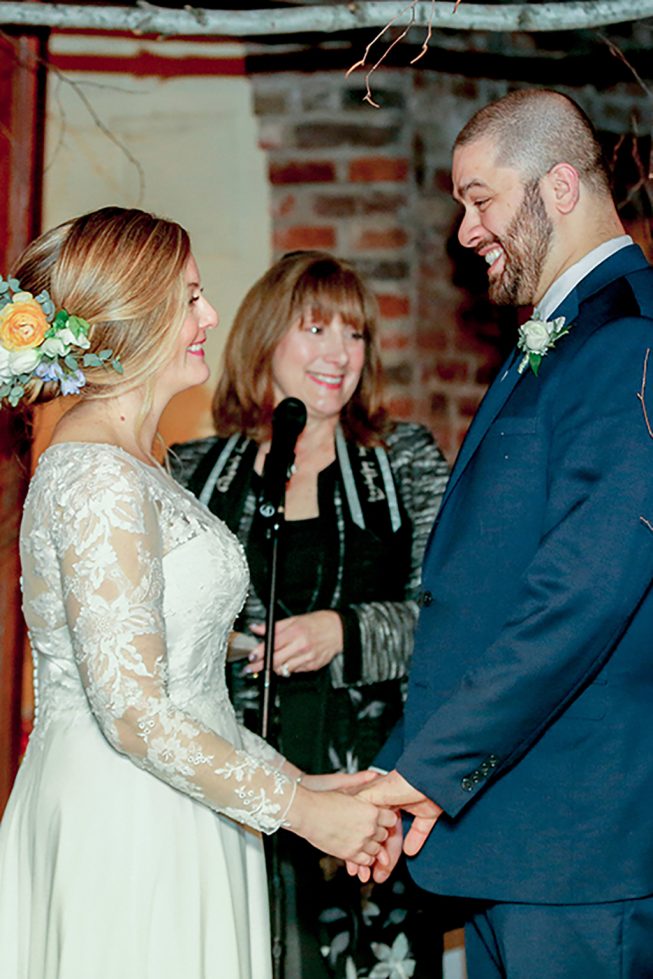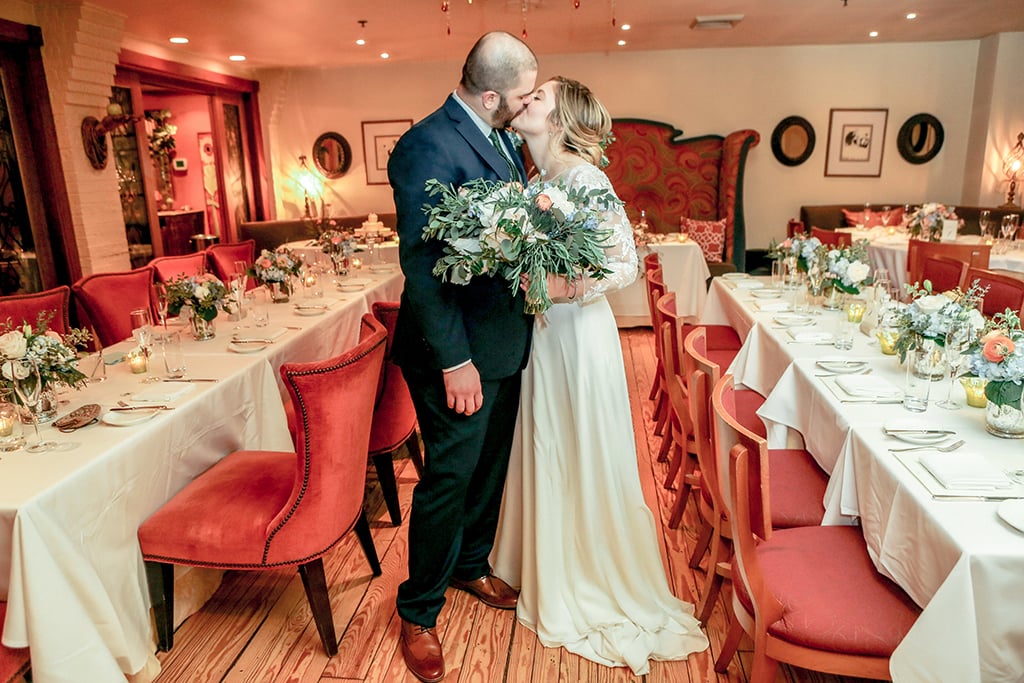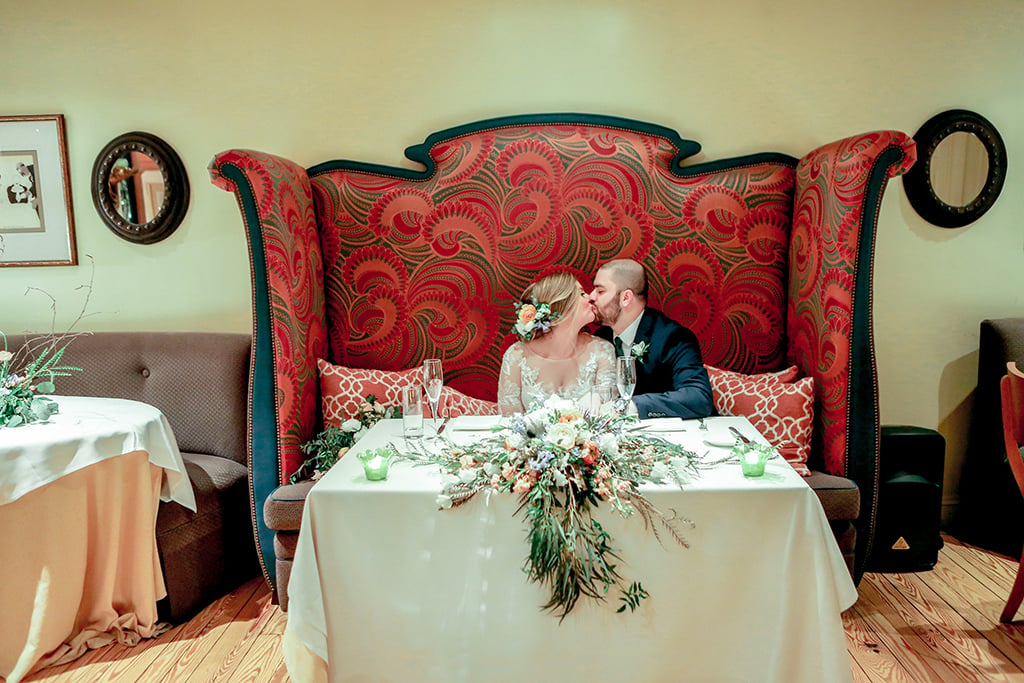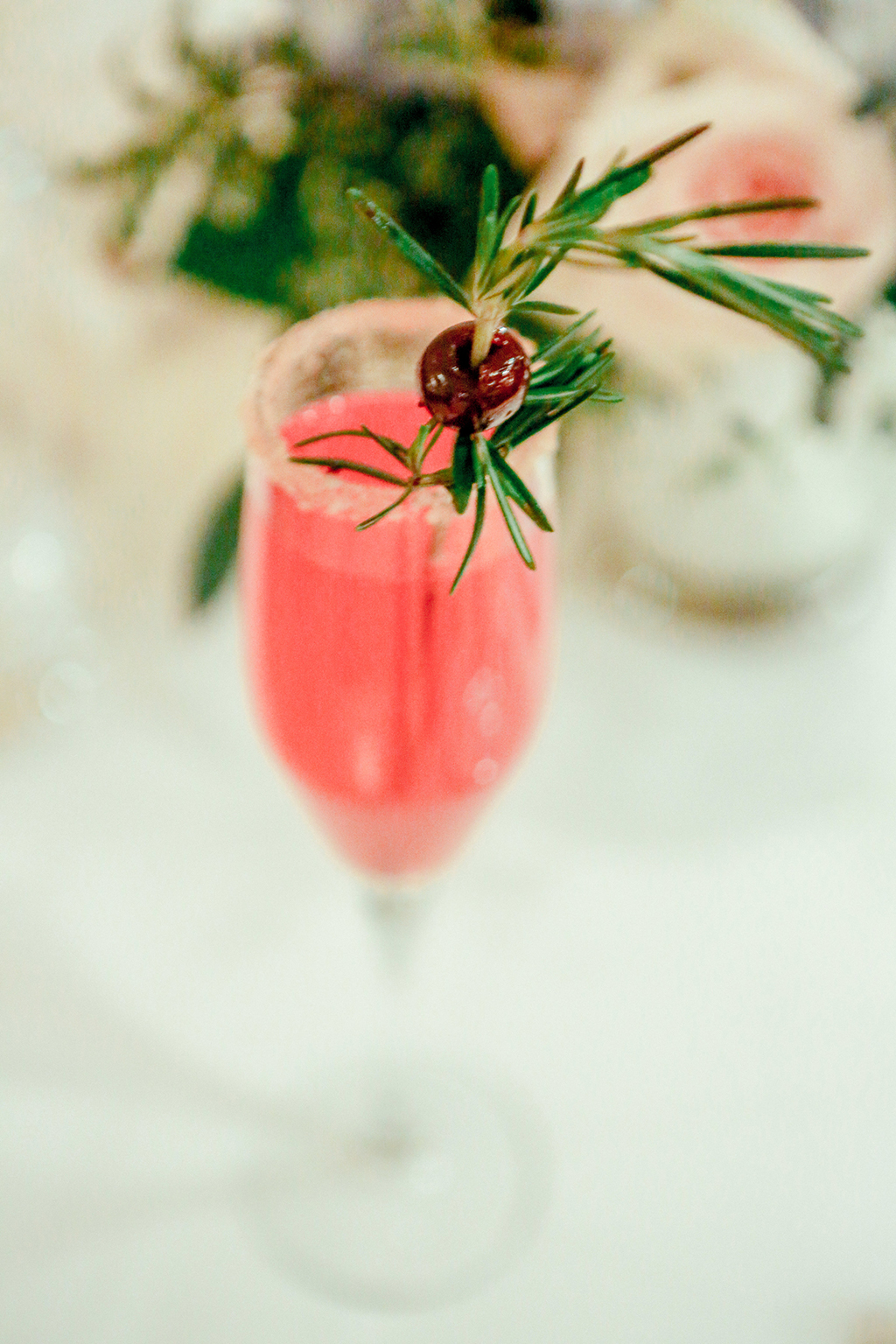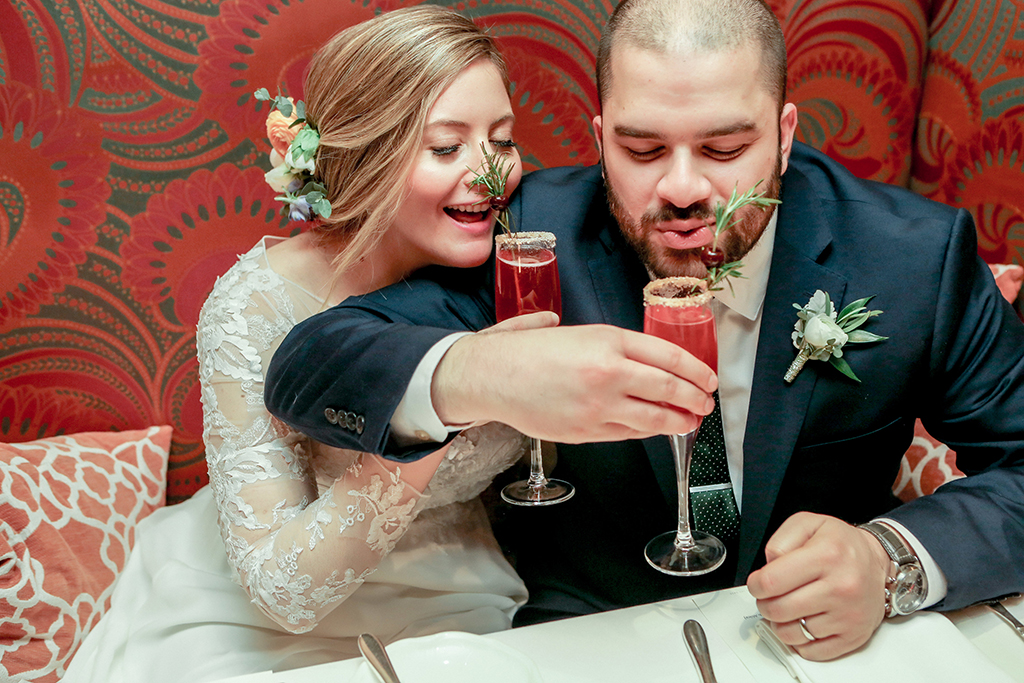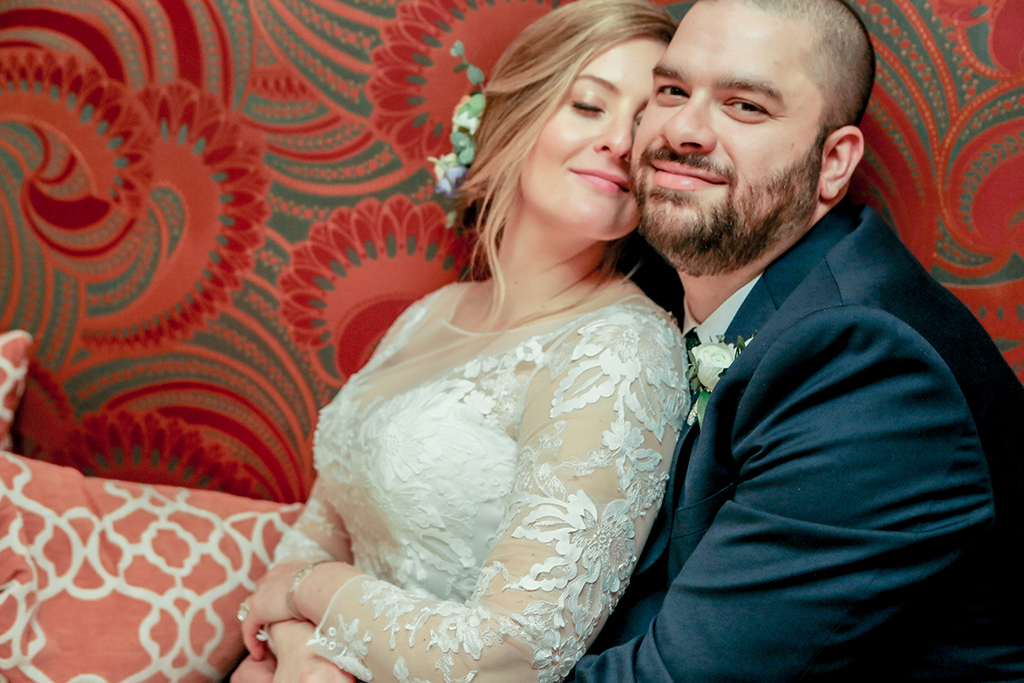 Umair and Sarah wanted a wedding that was unique, intimate, multicultural, and, perhaps most importantly, had great food. The couple selected the popular Restaurant Eve in Alexandria for both their ceremony—which featured a Ketubah made by a Karachi artist—followed by a dinner reception. The couple opted to skip out on traditional dancing (though the ceremony ended with an impromptu Hora).
They invited just 60 of their closest friends and family, which enabled them to serve a stunning custom 7-course menu from Chef Cathal Armstrong. The menu included dishes like House-made Agnolotti with mushrooms, Squab "a l'Orange," Pan-Seared Rockfish with Polenta, and a special second course, Palak Paneer, that paid homage to Umair's Pakastani heritage.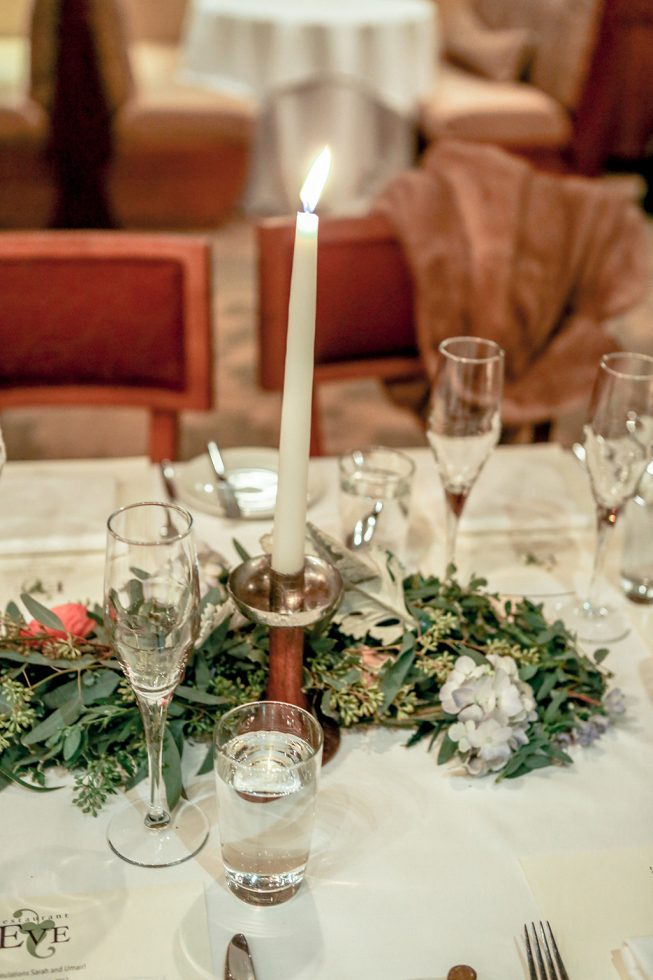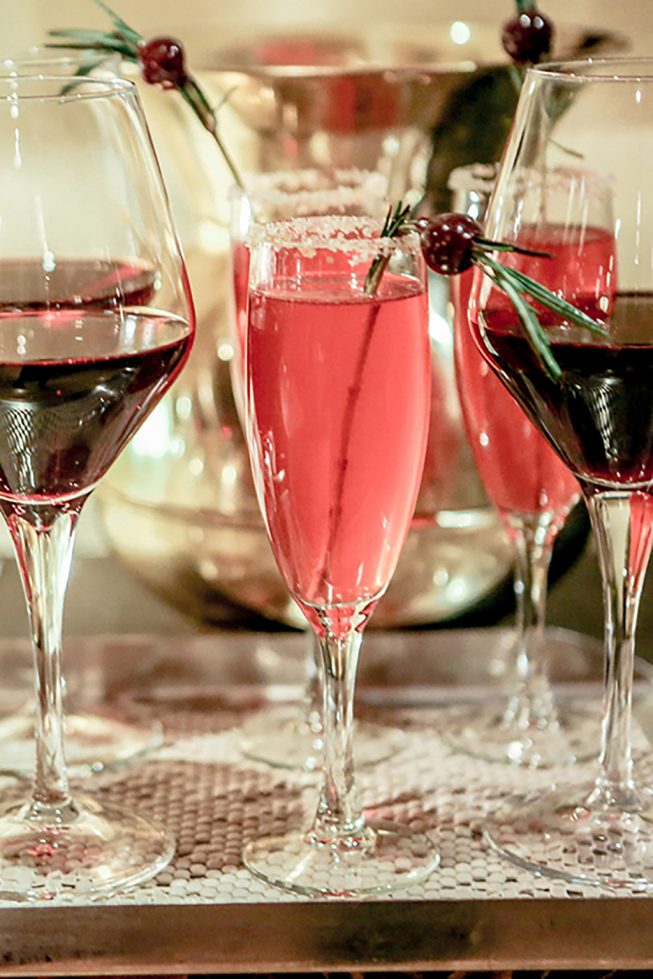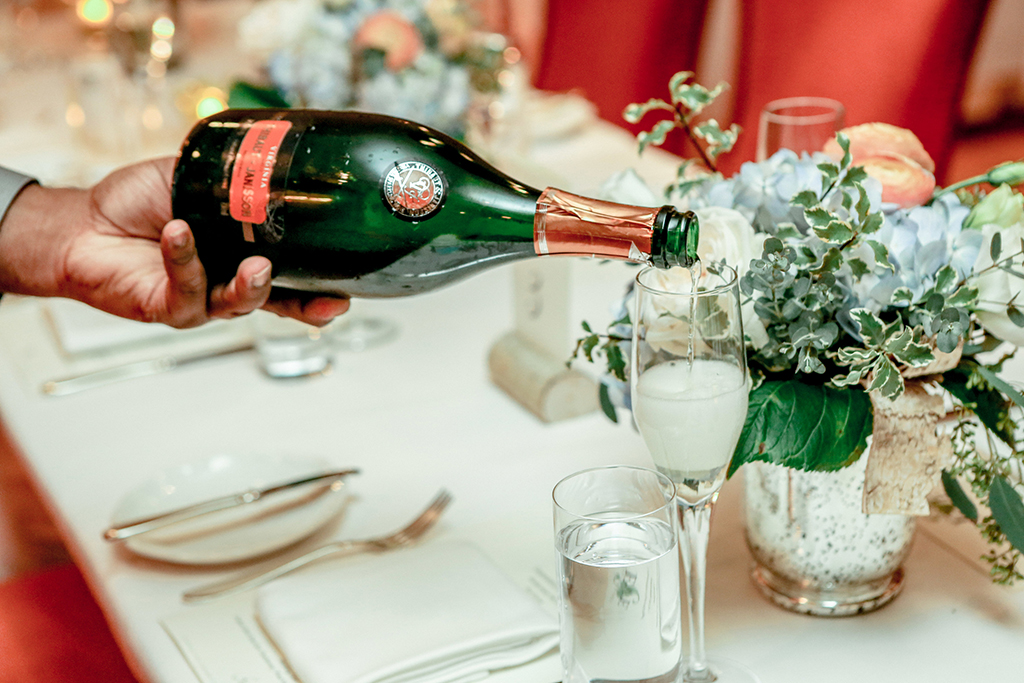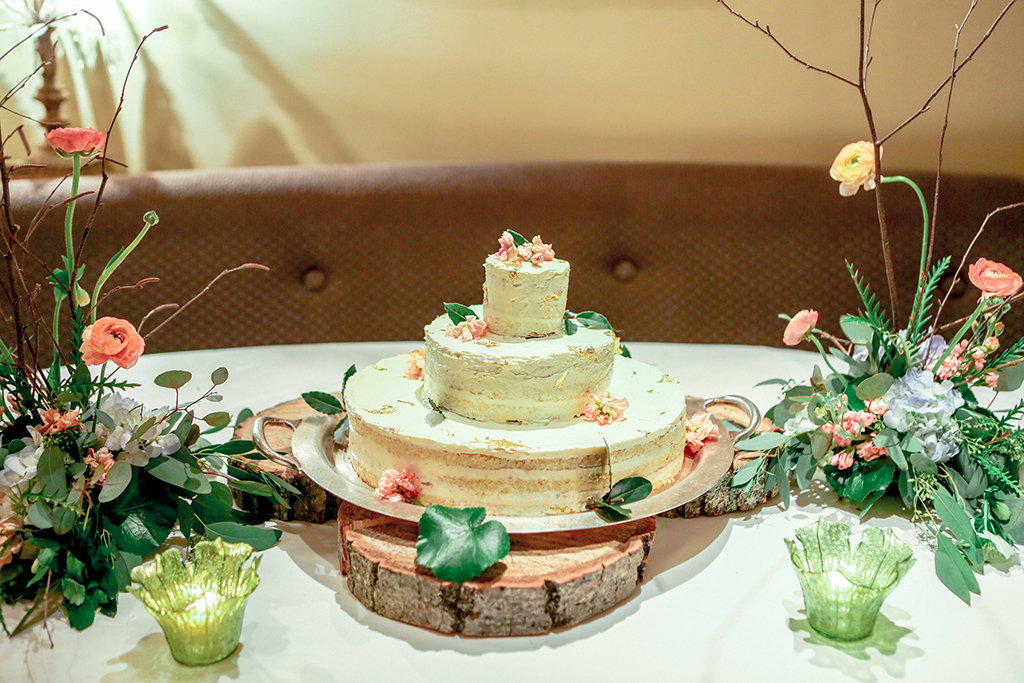 The night wound down with a special "Naked" cake, a traditional almond wedding cake flavor, decorated with elegant gold foil flecks, and guests raised their glasses with "Thyme to Get Hitched," a cranberry, thyme, and vodka cocktail.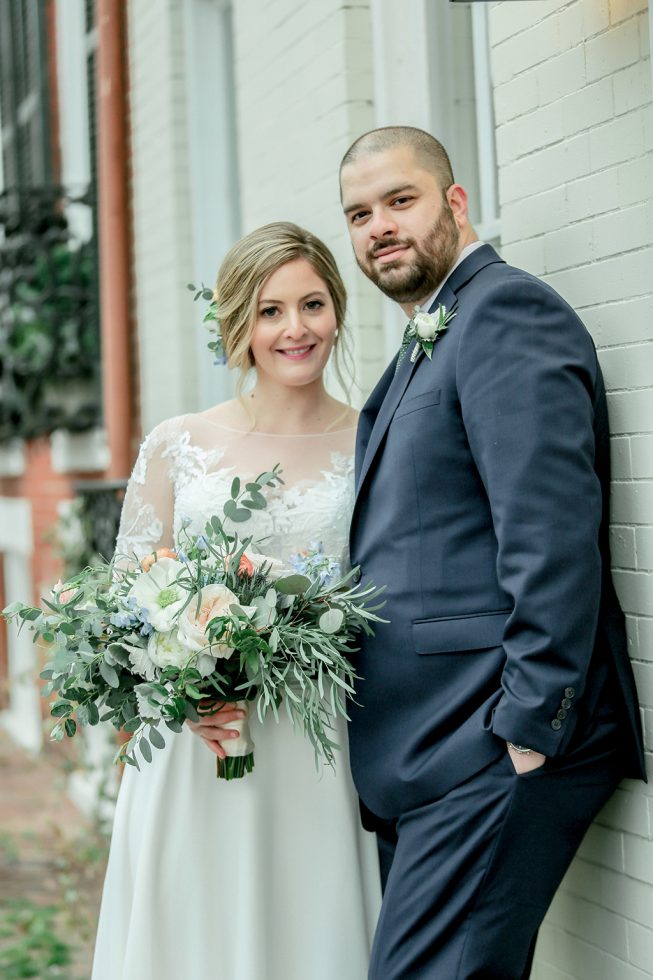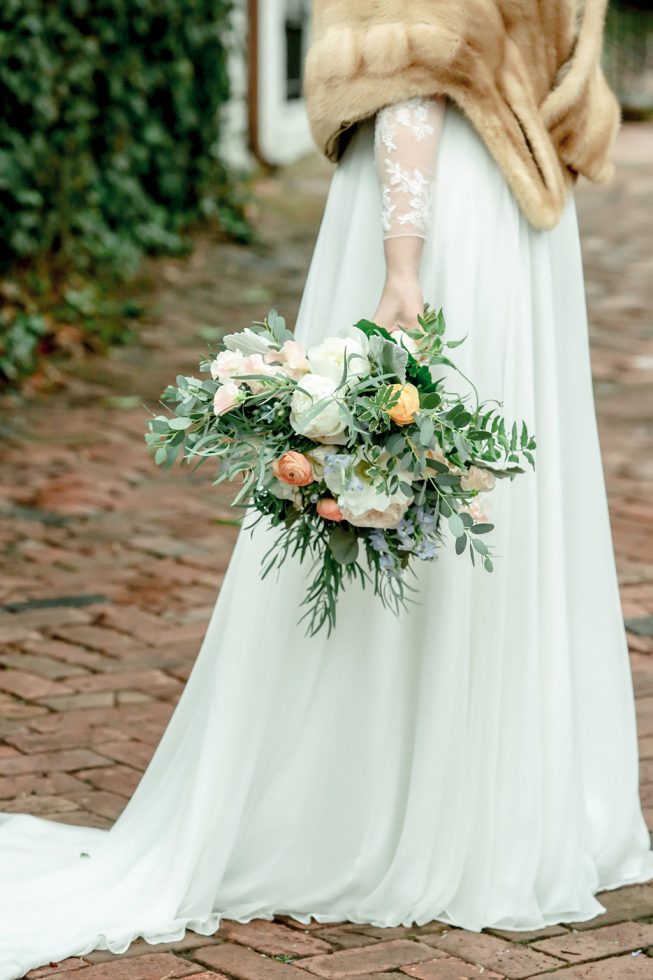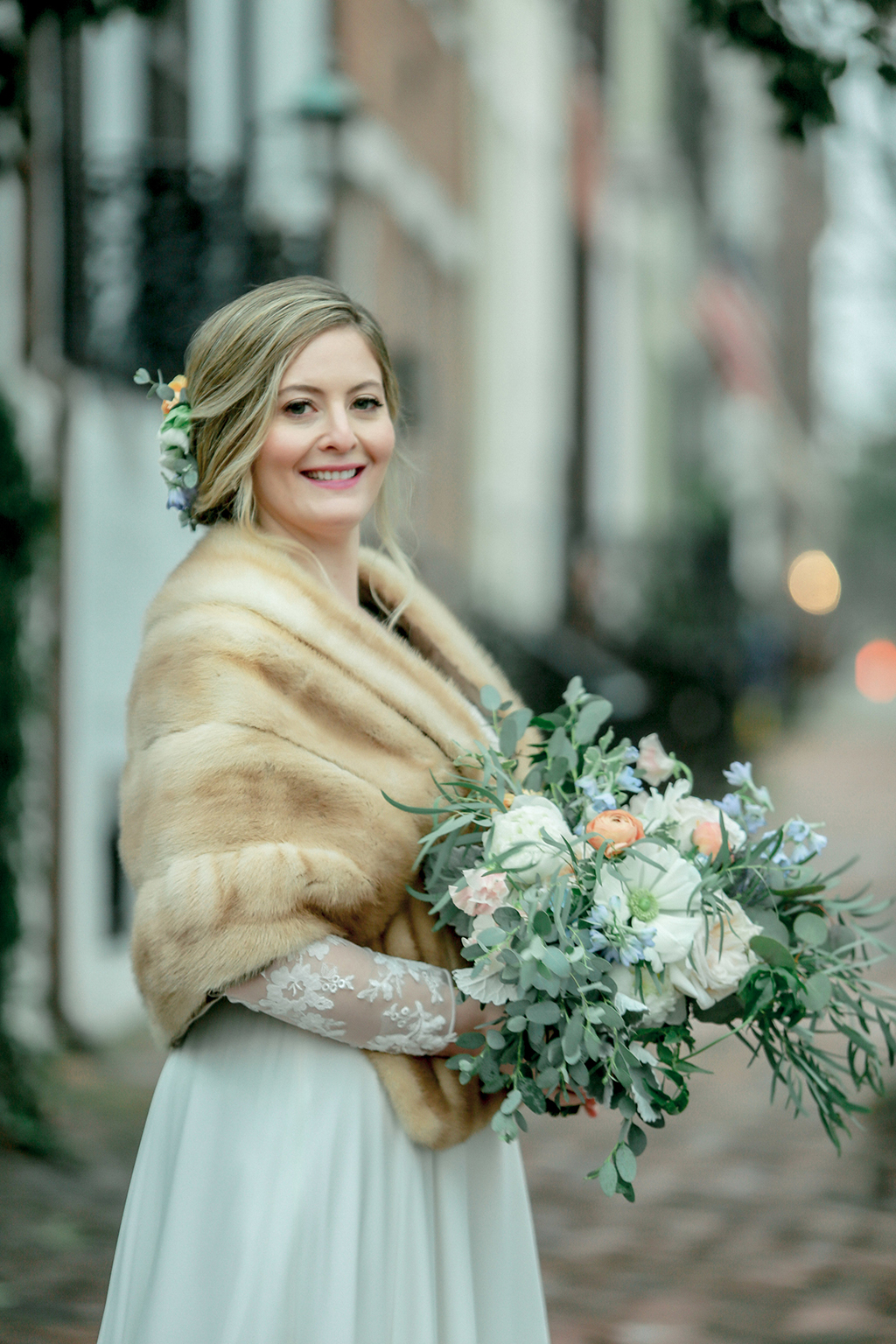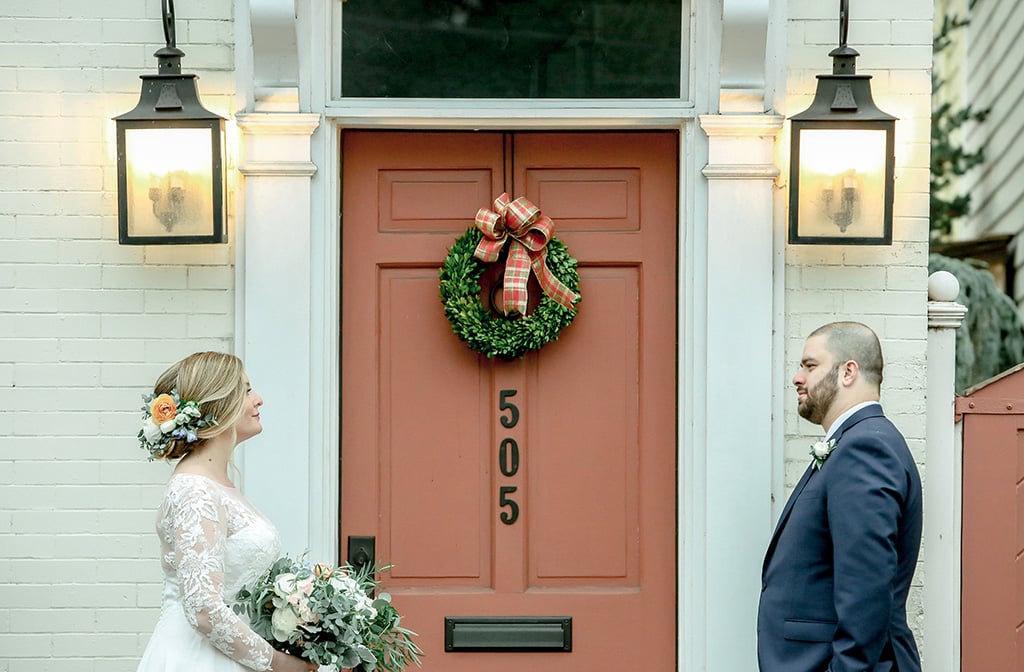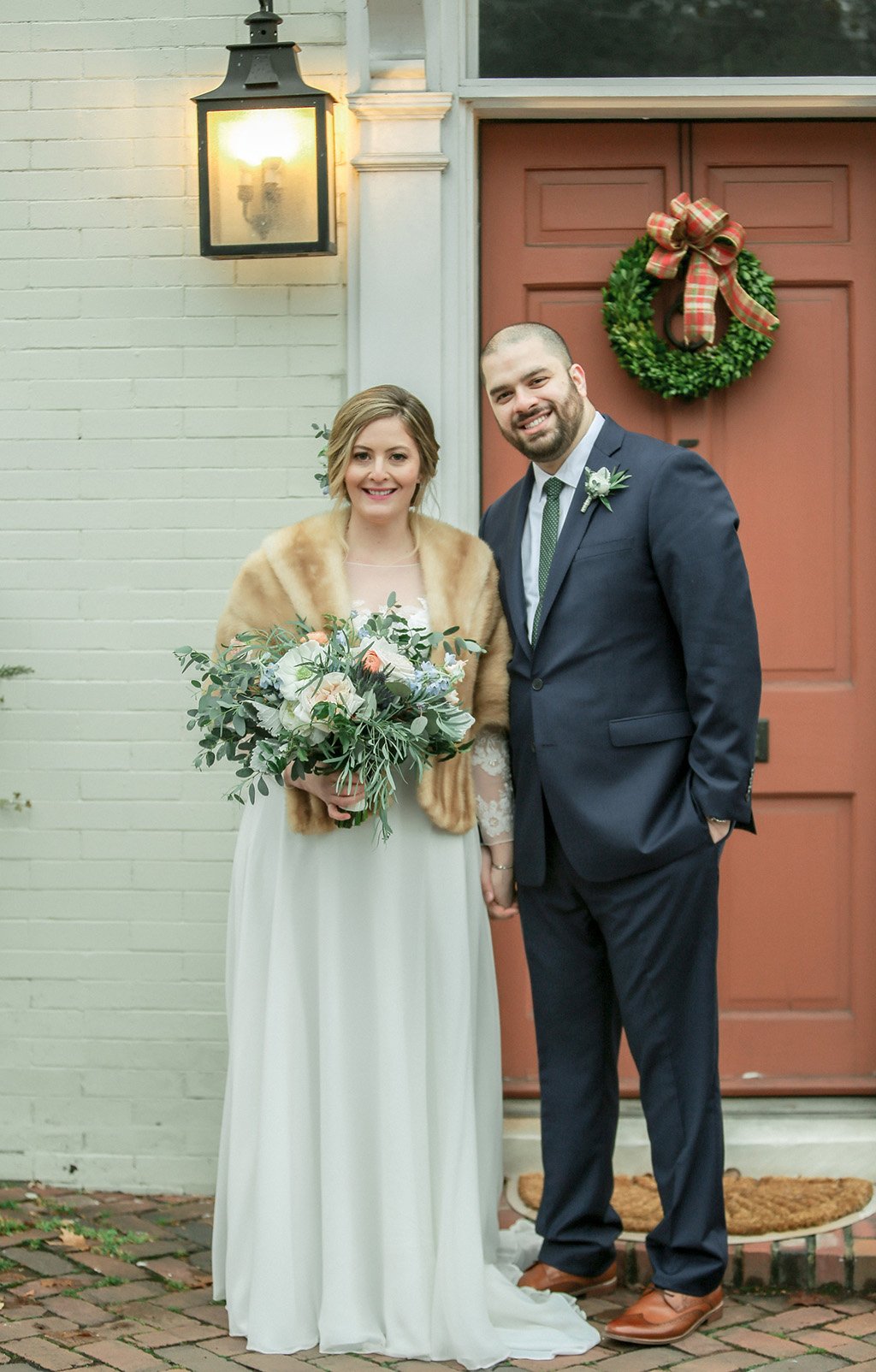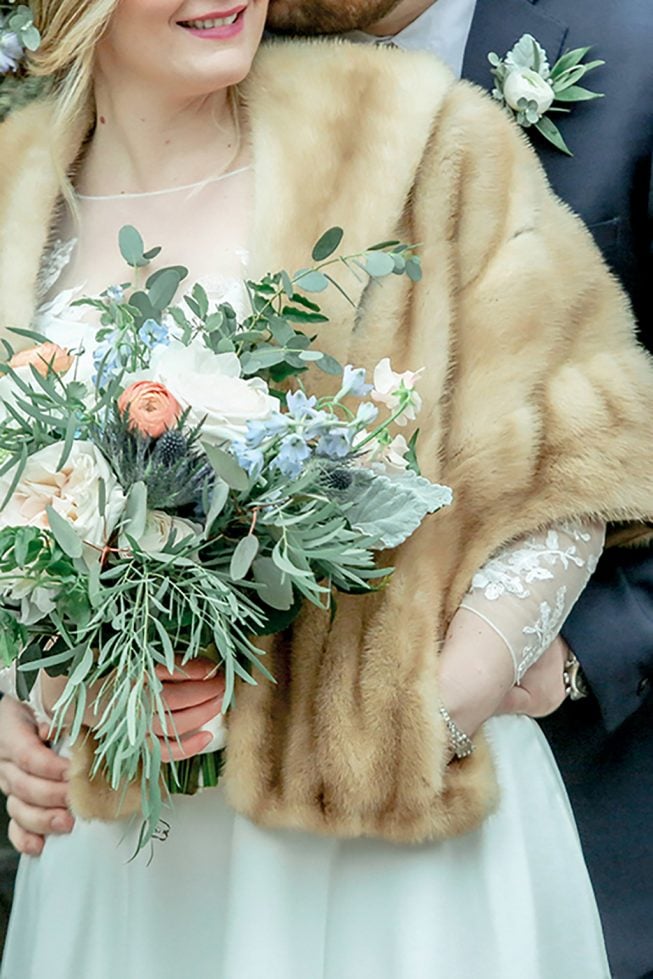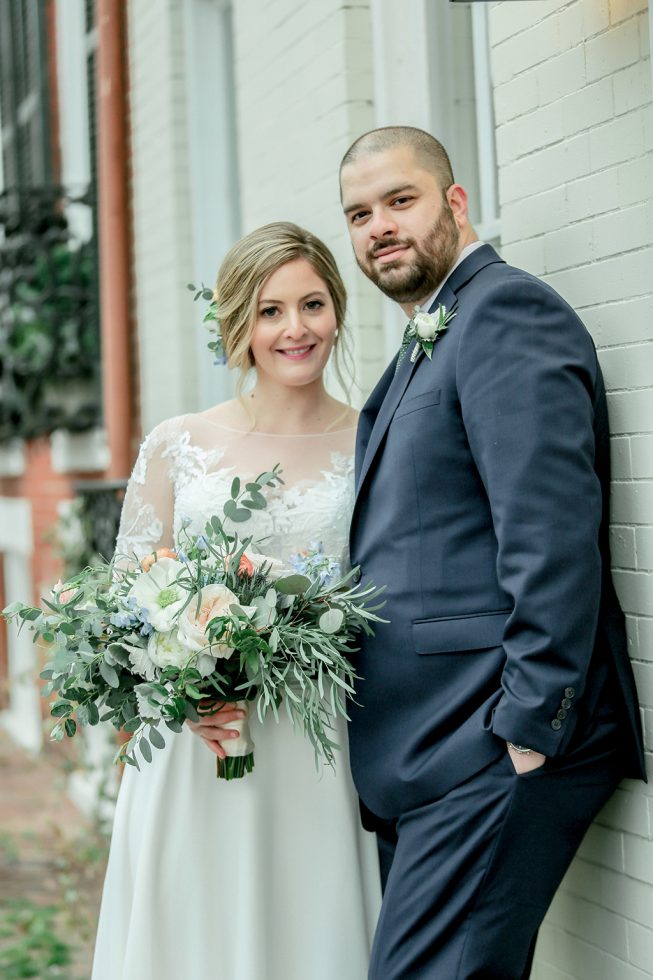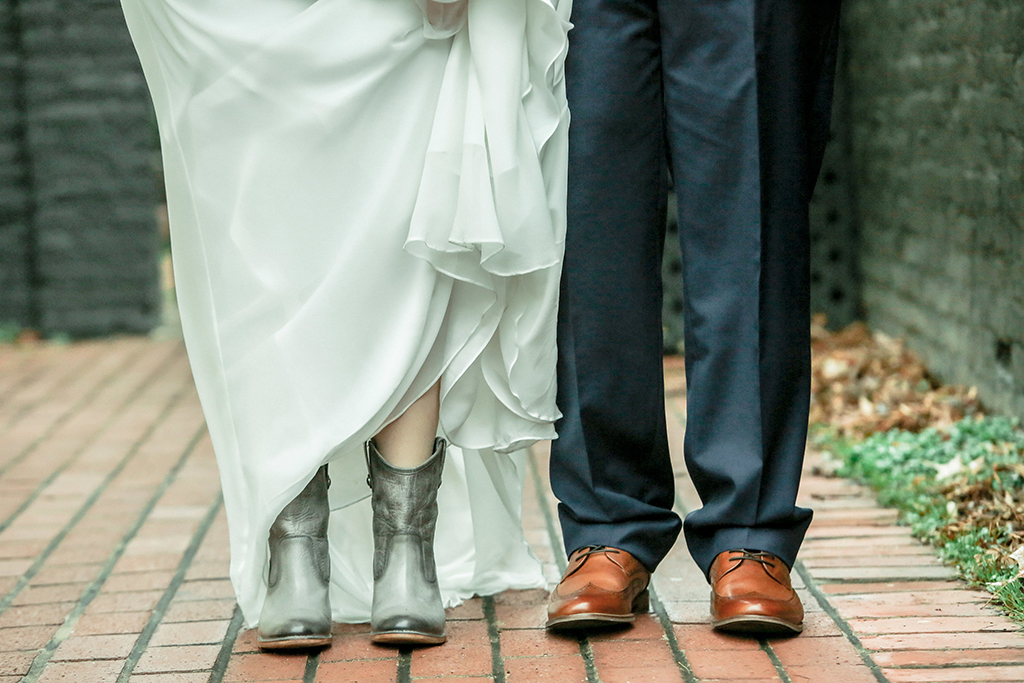 "Every single person there was special to us, and we had known for many years," says Sarah, "it was incredibly intimate and perfect."
DETAILS: