A guide to the newest places to eat and drink.
Kirk and Juliann Francis spent a decade baking in communal kitchens for their Captain Cookie and the Milk Man business. It was a cost-effective way to build the company, which started as a a side hustle supplying coffee shops and evolved into a full-time venture including three food trucks, a storefront, and catering. But sharing other people's mixers and ovens wasn't always easy. Sometimes the kitchens were overcrowded. Or the neighborhoods felt unsafe. Or they felt powerless to fix problems fast enough.
So when the couple began looking for a new space to expand their cookie-making operation, they initially imagined they'd move into a facility all their own. But as they talked to other industry friends, they realized a lot of people were looking for kitchens. It occurred to them: why not create the dream communal space they always wanted?
The result is Tastemakers, a food incubator—and food hall—located in a former mayonnaise factory in Brookland. The space now hosts production for 15 local food companies (with room for more), including Bullfrog Bagels, Shrub District, and Republic Kolache. It will also soon be home to vendors selling everything from cheesesteaks to falafel to diners, plus a bar.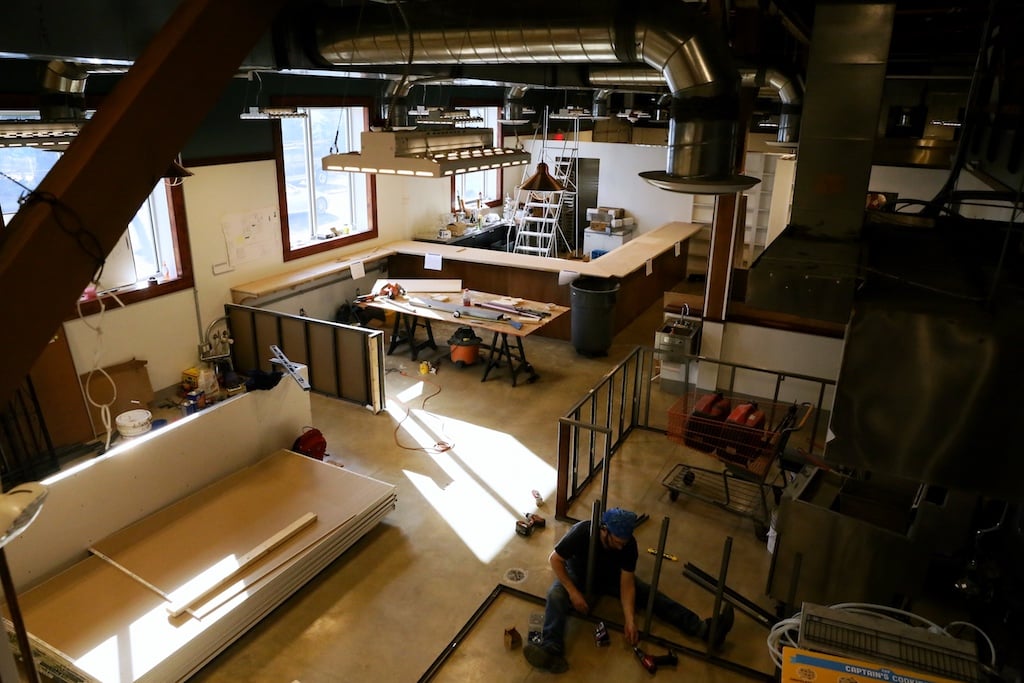 Tastemakers has all the things the Francises were looking for: lots of sinks in different areas, so people don't pile up in one dishwashing zone. Energy-efficient fixtures and equipment. Solar panels on the roof. A demonstration kitchen for cooking classes and tastings. Co-working space. Oh, and natural light—this professional kitchen actually has windows.
Unlike other DC food incubators, like Union Kitchen and Mess Hall (Captain Cookie was never a member of either), Tastemakers will also have a food hall open to the public. Assuming everything stays on track, six vendors and a bar will open by March. As of now, there's just one: Captain Cookie. In addition to the warm, fresh-baked cookies, the stand also supplies ice cream and cookie dough sundaes. The cookie dough, which comes in seven different flavors, uses pasteurized eggs and heat-treated flour for safe eating.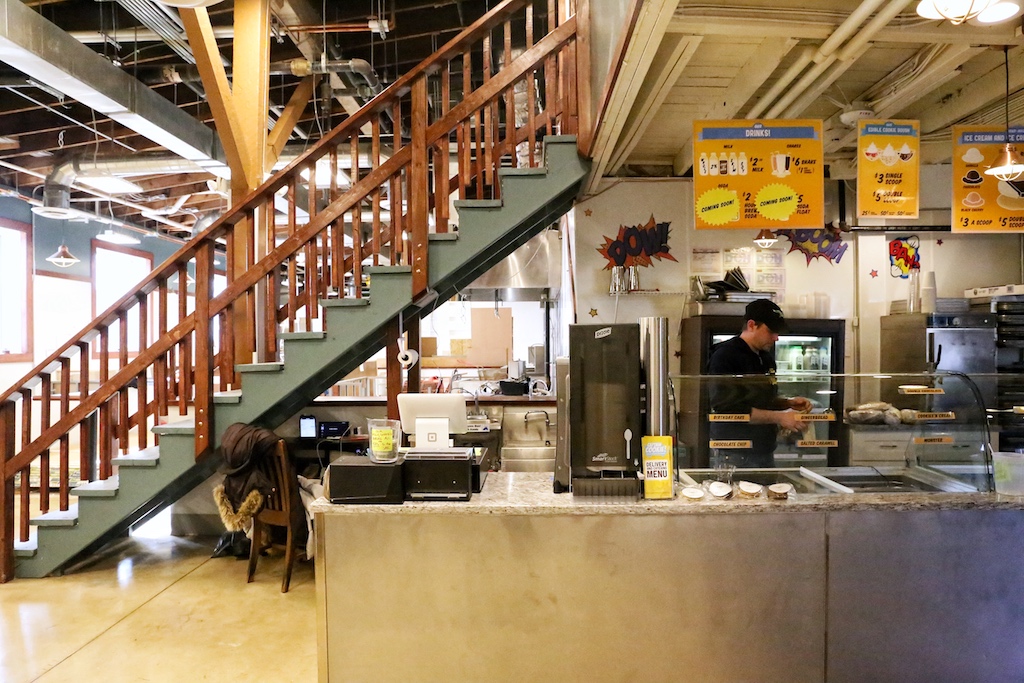 At least three food truck operators will also have their own stalls. DC SteakHolders plans to sell cheesesteaks, DC Ballers will supply falafel and fries, and Ball or Nothing may or may not decide to offer its signature meatballs (but we're hearing talk of fried chicken Mondays). Meanwhile, DC Vegan Catering will offer meatless fare like Buffalo cauliflower "wings" and king trumpet mushroom "calamari." Potential options for the final space include a taco bar from the DC Empanadas and Taqueria Del Barrio team or a bagel spot from Bullfrog Bagels.
All of the vendors start with six-month contracts, so changeover is likely over time. Plus, the food hall plans to host a number of pop-ups.
The bar will be called Benjamin's on Franklin, since the place is on Franklin Street. Kites and keys will hang from the ceiling, and bookshelves will house classic literature, including some titles relating to the Founding Father. Behind the bar, you'll find Anxo cider because "Benjamin Franklin loved apples," Francis says, and French wine because he was the first US ambassador to France. Meanwhile, four taps will pour local beers, while 80-percent of the liquor is sourced from DC-area distillers. Logan Bond, an alum of Copycat Co. and Denson Liquor Bar, will oversee the invention-oriented cocktail menu (again, in the spirit of Ben Franklin) with hand-carved ice.
"We're not sure if we're going to go full tacky or make it an understated, elegant Ben Franklin theme," Kirk Francis says.
The space will also eventually have a grab-and-go grocery section featuring products from Tastemaker members and other local purveyors, as well as draft nitro brews from Alchemist Coffee. Local art will hang on the walls.
"Taking that step of building out a retail space for yourself is really scary and prohibitive to a lot of people," Juliann Francis says. "So in a community space like this, we're offering chance to do it without having to think about codes and bathrooms. We've already got that here."
Tastemakers. 2800 10th St., NE. 
CORRECTION: An earlier version of this story mistakenly referred to Taqueria Del Barrio as Taco Del Barrio.