Put down the Campari—there's a citrusy new aperitivo in town. The team behind Capitoline Vermouth just released Tiber, a delectably bitter, orange liqueur that's produced in partnership with New Columbia Distillers, the makers of Green Hat Gin. So yes, local booze nerds, you can go ahead and fashion an all made-in-DC negroni (minus the citrus peel, of course, unless you have a greenhouse). 
Capitoline partners Kat Hamidi (formerly the manager/beverage director at Etto) and Peter Pastan (co-owner of Etto and 2 Amys) worked all of last year to create their first liqueur. Like their collection of local rosé, white, and dry vermouths, Tiber is made with a "grain to glass" approach, starting with a base spirit of red winter wheat that's harvested in Virginia. (Green Hat uses the same as the base for its seasonal gin.) The alcohol is then infused with "tons of fresh citrus and Seville orange," according to Hamidi, plus warm spices like cardamom and ginger, and bittering agents like wormwood. Cochineal, an "old school" coloring ingredient, lends the aperitivo its ruddy orange hue (throwback indeed—the natural dye, favored by a number of craft spirit producers, has been extracted from red insects since the 16th century). 
"We have beautiful gin and vermouth, and we drink a lot of negronis, so it's a natural fit," says Hamidi. "It's exciting for us to be able to do it all in-house."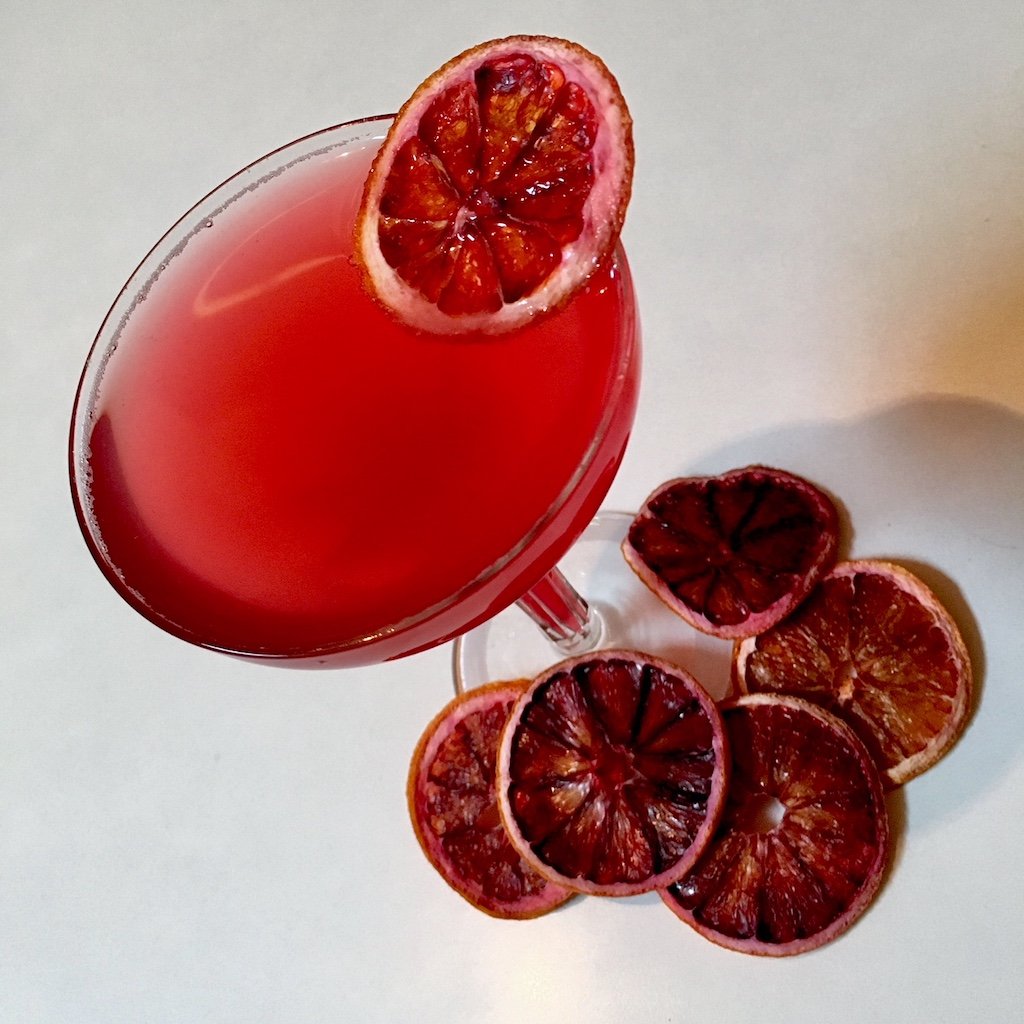 If you stop by New Columbia Distillers in Ivy City during its Saturday hours from 1 to 4 PM, you'll find the negroni or other Tiber cocktails (plus bottles for $30). Hamidi says she's still experimenting with recipes, but has made tasty (and easy) spritzes with the liqueur, sparkling wine, fresh blood orange juice, and club soda. If you're handy behind the bar, try a sour with navy strength gin, fresh citrus, and egg white. Drinkers can also find early Tiber concoctions at 2 Birds 1 Stone, which is running a sparkling cocktail this week. Bottles will be available at liquor stores like Cordial. Locally-minded negroni makers can also look for Don Ciccio & Figli's Cinque Aperitivo. 
As for the name, all roads lead to Rome at Capitoline, which draws parallels between the Italian capital and DC. Just as Rome has Capitoline Hill and DC has Capitol Hill, there's the Roman Tiber River and the District's Tiber Creek.
"[Pastan] is the Italiaphile of all Italiaphiles," says Hamidi.